Where can I fly to from Bristol Airport?
Do you live in or near Bristol and you're wondering which destinations you can fly to from Bristol Airport?
You've landed in just the right place ̶ all of your relevant information on Bristol Airport destinations is laid out below like a terrific travel treasure map.
Bristol Airport is better connected than you might realise and it's an excellent launchpad for business or pleasure trips. When you want air travel information fast, check Enjoy Travel.
Bristol Airport destinations list
Find all of your BRS destinations below: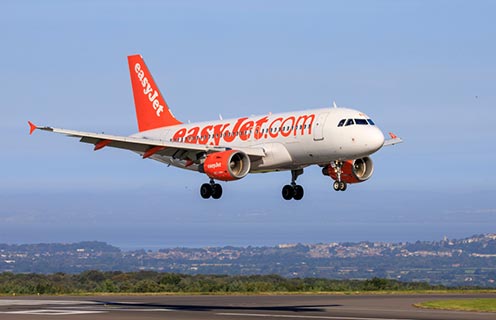 Bristol Airport UK & Ireland destinations
You can fly from BRS to Guernsey, Jersey, Newcastle, Teeside, Isle of Man, Belfast, Cork, Dublin, Aberdeen, Edinburgh, Glasgow and Inverness.
Bristol Airport Europe destinations
You can fly from BRS to Austria (Innsbruck, Vienna, Salzburg), Bulgaria (Bourgas, Sofia), the Canary Islands (Tenerife, Lanzarote, Gran Canaria, Fuerteventura), Croatia (Split, Pula, Dubrovnik), and Cyprus (Larnaca, Paphos).
You can also fly from BRS to Prague in the Czech Republic, various locations in Finland/Lapland, France (Paris, Nice, Marseille, Lyon, Toulouse, La Rochelle and more), Germany (Berlin and Frankfurt), Gibraltar, Greece (Athens, Corfu, Crete, Rhodes, Santorini and more) and Hungary (Budapest).
Further flights are available from Bristol to Portugal (Faro, Madeira and more), and Italy (Rome, Milan, Naples, Venice and more), Spain (Barcelona, Madrid, Majorca, Menorca, Ibiza and much more), Poland (Warsaw, Gdansk, Krakow and more), and various destinations in nations like Switzerland, Turkey, Romania, Lithuania and Malta.
Bristol Airport Rest of the World destinations
Fancy travelling further afield? You can fly from BRS to Orlando in the USA, Cancun in Mexico, Sal in Cape Verde, Egypt, Morocco and Tunisia.
Bristol Airport onward destinations
You can fly from Bristol via connecting flights to destinations Boston, Brussels, Chicago, Hamburg, Dubai, LA, Johannesburg, New York, Miami, Munich, San Francisco, Rio de Janeiro, Washington, Toronto and Zurich.
Where are the best places to fly to from Bristol Airport?
You can see that you're spoiled for choice when it comes to Bristol Airport destinations.
But which of its eclectic destination cities will you enjoy the most? Here's a quick rundown:
Choose Edinburgh if you fancy soaking up the amazing atmosphere in Scotland's capital. Dubbed 'the Athens of the North', this city of the mind has inspired artists and thinkers across Europe, and it's split into an elegant Neoclassical New Town and historic Old Town topped by an iconic castle sitting on a volcanic plug. Pretty impressive indeed!
Choose Dublin if you want to sample the best pint of the black stuff in the world, pubs, clubs and cafes buzzing with the best craic (lively conversation) in Europe and an amazing culture that spawned world-famous writers, artists, musicians and sportspeople like U2, Sinéad O'Connor, Conor McGregor, Samuel Beckett, Oscar Wilde and Maeve Binchy.
Choose Prague when you want a Bohemian rhapsody of the world's best pilsener beer, amazing architecture that spans countless centuries and styles and a city that looks like a fairy-tale kingdom whether it's bathed in sun or blanketed in snow.
Choose Nice as your gateway to the gorgeous Cote d'Azur with its glam hotspots like Cannes, Antibes and Monaco, the rarefied quality of light that attracted artists like Picasso, Matisse, Chagall and Renoir, and the laid back glamour and magical Mediterranean scenery that drew F. Scott Fitzgerald and Ernest Hemingway and their entourages like bees to honey.
Choose Barcelona if you want Catalonian charm, a festival atmosphere, an independent spirit and an amazing arts and culture scene. A little bird tells us that a pretty decent football team plays here too!
Choose Ibiza when you're yearning for some of the world's most famous dancefloors, turquoise seas, beautiful beaches and a blissfully laid-back ambience. The cuisine scene is fabulous here and includes everything from international fusion food to traditional restaurants serving authentic Balearic stews.
The above destinations are just the tip of the travel iceberg when it comes to Bristol Airport destinations. Read on for even more terrific travel choices.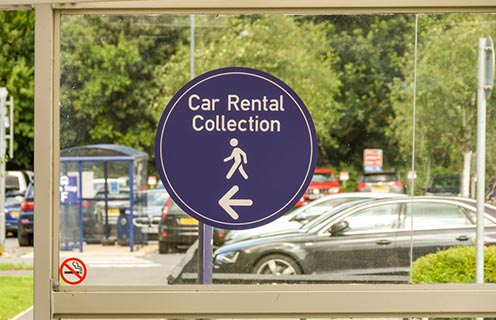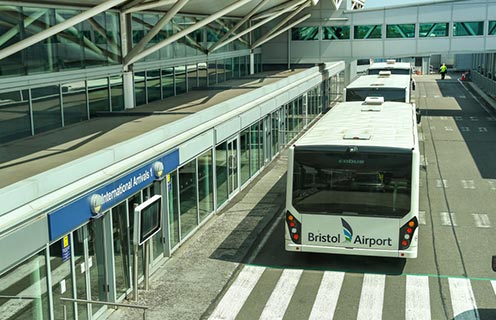 Bristol Airport ̶ your bridge to Europe and beyond
You can also fly from Bristol to a range of international locations. If you want to broaden your horizons, head for the following dynamic destinations:
Choose Orlando, Florida for sun and fun in the world capital for theme parks. Famous attractions here include SeaWorld Orlando, Universal Studios Florida, Walt Disney World, LEGOLand and more. If you're not a fan of theme parks, there are plenty more amazing things to see and do ̶ for instance you could head out into the Everglades on a hovercraft tour to spot crocs and other wildlife, or explore citrus groves, woodland gardens and nature trails at Bok Tower Gardens.
Choose Cancun in Mexico if you've got a hankering for awesome aquamarine seas, golden beaches, wild nightlife in the hip strip around the hotel district and authentic Mexican delights downtown, including lip-smacking street food, serene parks, local boutiques and thrilling masked wrestling matches. In the surrounding Yucatan peninsula, you can also swim in cenotes, which are natural pools formed when limestone erodes and creates a network of cool swimming spots, caverns and underground rivers.
Choose Egypt if you want to see some of the world's most iconic historical attractions, like the Pyramids of Giza, the Valley of the Kings and Luxor's Karnak Temple, and Islamic Cairo, with its magnificent mosques and minarets.
Choose Morocco when you want a wonderful climate, legendary leather shopping in the Imperial City of Fez, laid-back mountaintop towns full of labyrinthine alleyways and bright blue and white buildings like Chefchaouen in the Rif Mountains, and cuisine that stimulates all the senses and blends together Arab, Berber, French and Andalusian influences.
You can also fly from Bristol to catch a connecting flight to New York and sample the hustle and bustle of the Big Apple, or to Rio de Janeiro to sample the carnival atmosphere and people watch at captivating Copacabana beach.
Which airlines fly out of Bristol Airport?
A range of budget and regular airline fly out of Bristol, including easyJet, Ryanair, Jet2.com, TUI Airways, Loganair, Aer Lingus, Lufthansa, Blue Islands and Wizz Air.
The most popular destinations from Bristol are currently Jersey, Glasgow, Belfast, Edinburgh, Katowice, Krakow, Barcelona, Alicante and Warsaw.
It's recommended you arrive at least two hours prior to your scheduled departure time and check-in desks are clearly signposted once you arrive at the departures terminal, although staff are on hand in case you need assistance.
Bristol is a family-friendly airport, and facilities and amenities include reserve and collect shopping, a range of physical stores including electronic gadgets, beauty products and fragrances and cafes and restaurants serving everything from juicy burgers to pizza, fish and chips, sandwiches, salads and coffee and cakes.
Bristol was voted the best airport in the 5-10 million passengers category in 2018 and the standard of service has remained high, so whether you're passing through swiftly or are sticking around for a few hours, you'll feel completely comfortable.
How can I hire a car at Bristol Airport?
Naturally, the best place to hire a car at Bristol Airport is right here at Enjoytravel.com. So if you're flying into BRS to explore Bristol, the rest of England or Wales (just on the doorstep!), you're in good hands. There are some great deals available if you book ahead of time, for example a nippy Fiat 500 is just £13.96 a day to hire, an economy Peugeot 208 is just £15.69 a day and a sporty Kia Stonic SUV is only £16.08 a day.
Enjoy Travel car hire partners at Bristol Airport include Green Motion Car and Van Hire, Easirent, Keddy and Europcar ̶ all established operators who provide peace of mind BRS car hire packages that usually include components like 24-hour assistance, theft protection and free cancellation up to 48 hours prior to pick up.
As you can see, Bristol flies to a wide range of wonderful locations in Europe and elsewhere, with connecting flights linking it to a vast range of desirable destinations worldwide.
If you're flying into Bristol, it's a lively city with a vibrant, multicultural ambience and great transport links to Wales, England and elsewhere.