7 Best Walks in Falmouth
Falmouth is a town on the coast of Cornwall in southwest England. Shaped and influenced by its strong connection to the sea, the town has a fascinating maritime heritage. One of the best ways to get to know Falmouth is by walking around and admiring its natural beauty and soaking up the atmosphere. Need a little destination inspiration? Here are some of the best walks in Falmouth.
7 Scenic Walks in Falmouth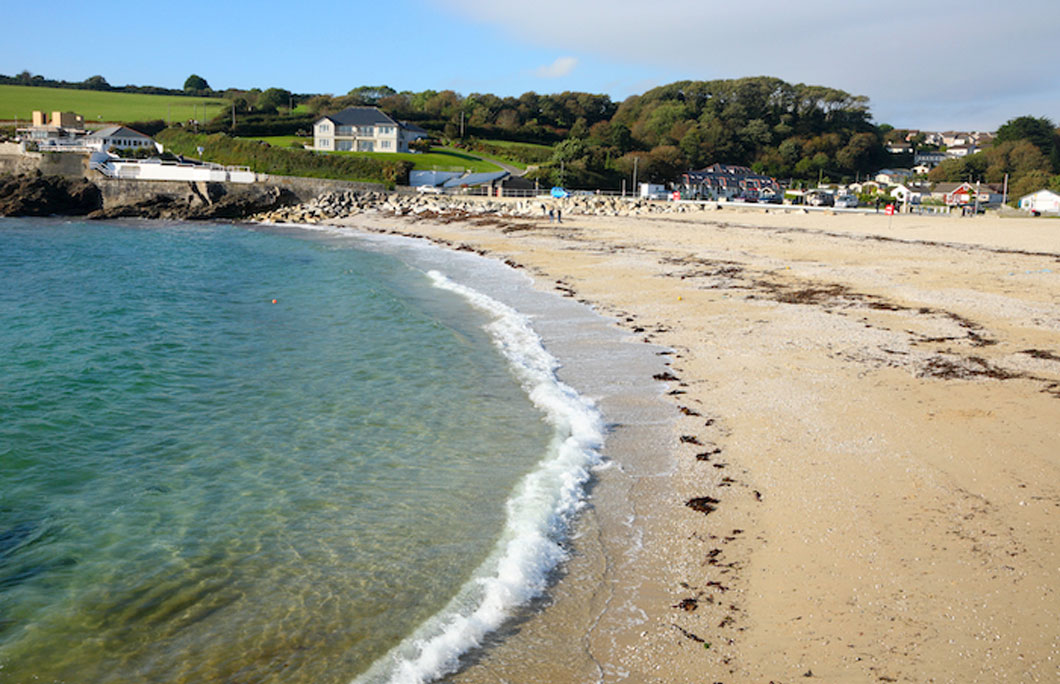 1. Penmere Circular Walk
This moderate 4.5-mile walk will take around 3-4 hours to complete. Start at the Penmere Station and head downhill and go under the railway bridge. Then, follow the narrow path and you'll end up at Swanpool, you'll go around Swanpool lake and end up at Swanpool beach. From here you follow the coast path towards Gyllyngvase beach. Take a minute to stop and admire Pendennis Castle which will be in front of you. Make your way around Pendennis Point and prepare for some great views of the Carrick Roads, the estuary of the River Fal. Make your way down to Discovery Quay past Falmouth's docks and Pendennis Shipyard. You can then take the train back to the start point or walk back through the town. This walk is a great way to take in Falmouth's top attractions and Maritime heritage.
---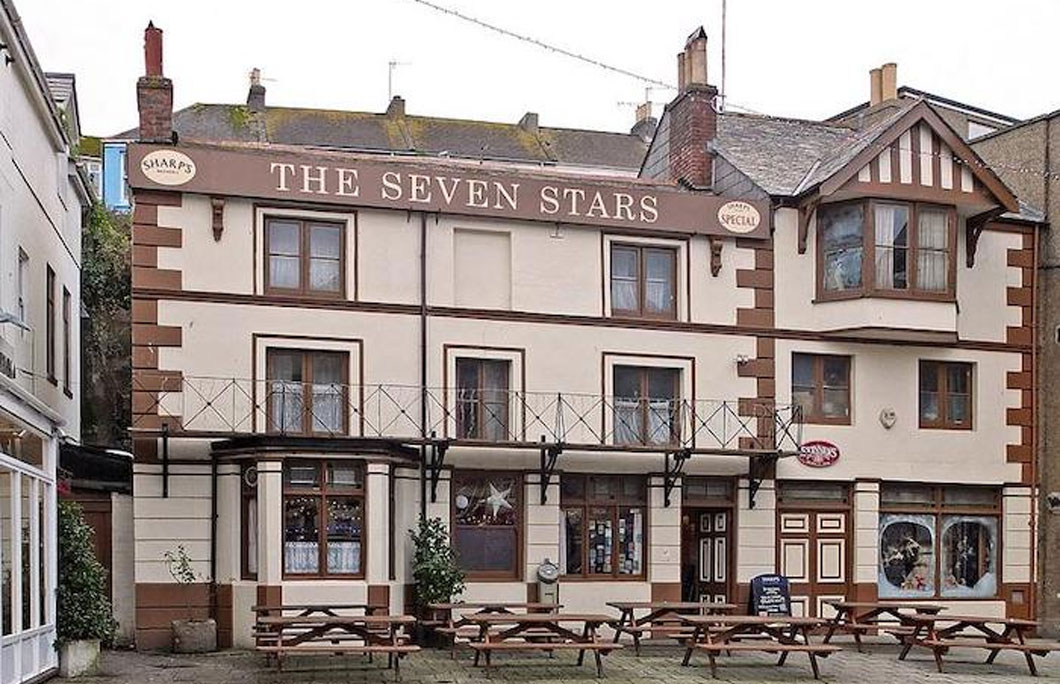 2. Falmouth Town Trail
Stroll along the beautiful streets and through pretty squares and get to know the main landmarks and important buildings and monuments of Falmouth town. There are many gorgeous historic buildings in Falmouth, for instance, the Old Town Hall which dates from around 1710 and the King Charles Parish Church which dates from around 1662. Make sure you pop into the Grade II listed public house, The Seven Stars and admire its interior which is dated to the 19th-century and is listed as a historic pub interior. You can download this walking trail from the Falmouth Civic Society's website.
---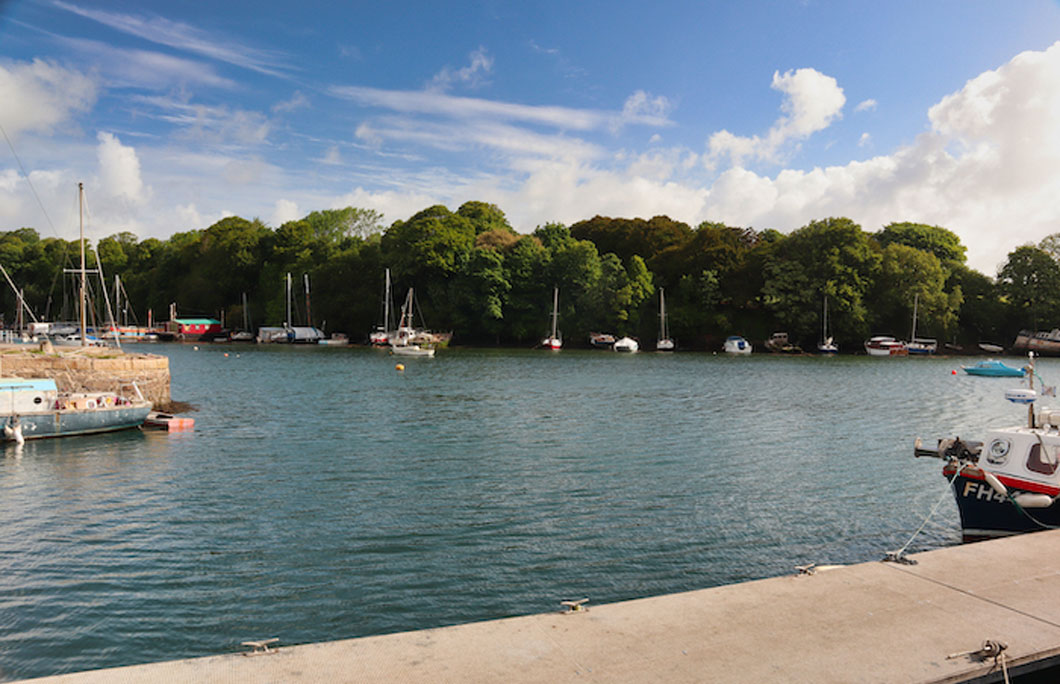 3. Penmere to Penryn
Explore the countryside on this walk which goes through the Tregoniggie Green Belt area, Budock Church and Argal Reservoir. You'll go through several granite stiles on this 4-mile route and you'll cross wooden bridges, cut through enchanted woodland and pass working farms. You really get a taste of rural life on this walk. You'll also get some lovely views from the top of a hill of the Combined University of Cornwall's Tremough campus and the Penryn River.
---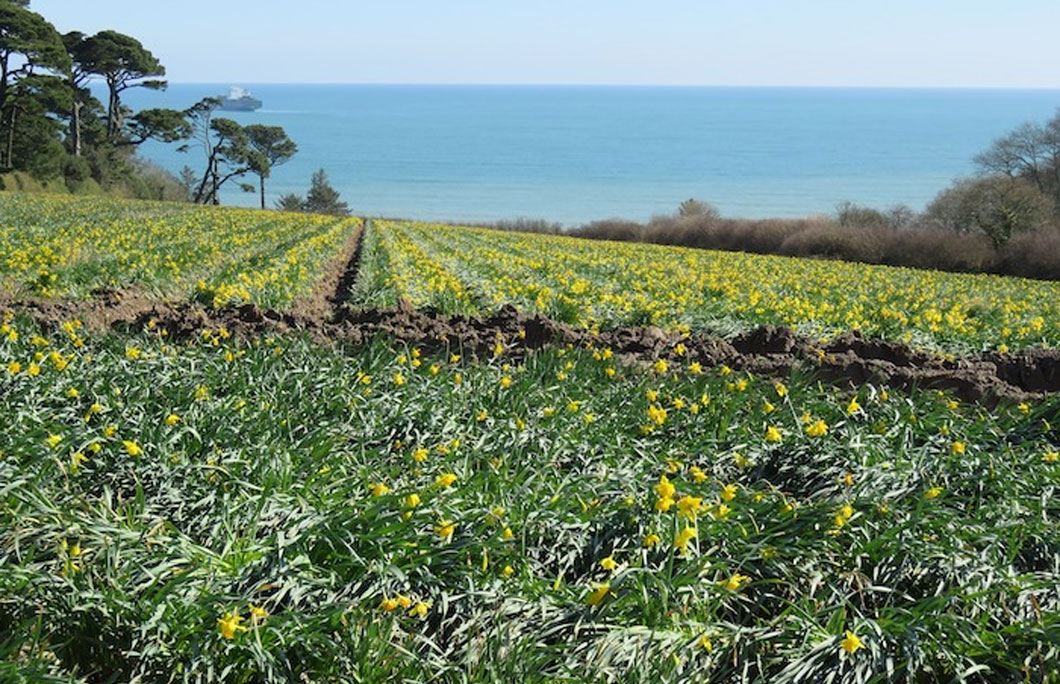 4. Pendennis Point to Maenporth Beach
If you are looking for a nice gentle walk, then this 4-mile (6km) should do the trick. Most of the walk is downhill and across the flat seafront. Start from Pendennis Point car park but before you move off, take a moment to look at the views. There is much to see from this high position. When you are ready, head downhill towards Gyllyngvase Beach and walk along the seafront, around Swanpool point to Swanpool beach. Follow the path past a cliff-top house and carry on uphill and go past the war memorial. From here is a gentle descent to Maenporth beach. This is a great walk for those who love the salty air.
---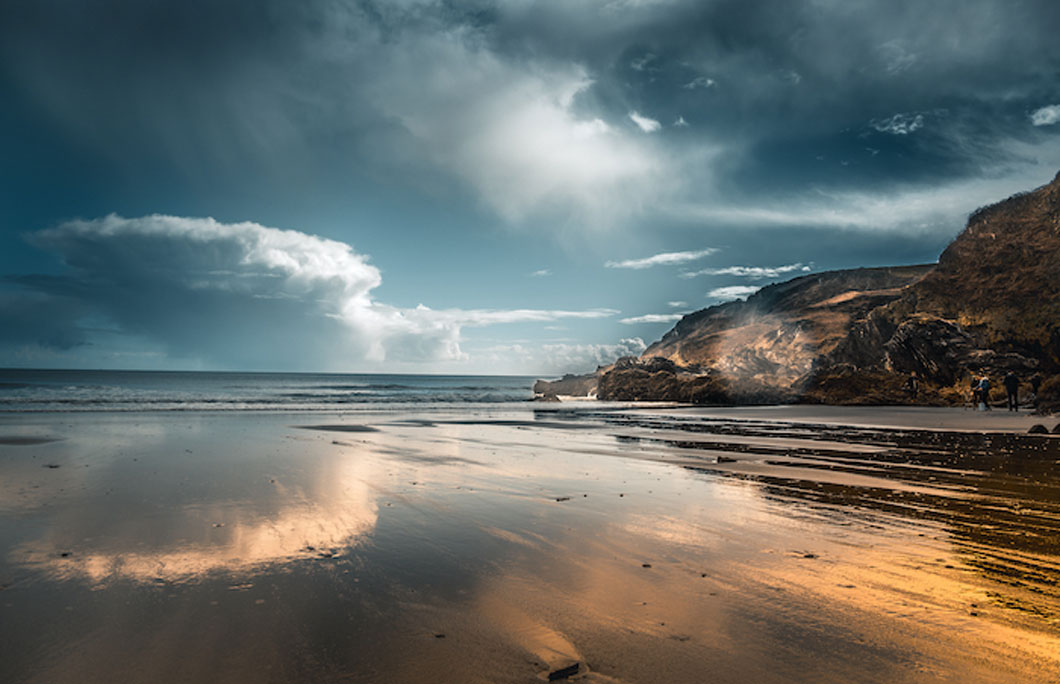 5. Penryn to Perranwell
On this 5-mile walk, you'll go through the beautiful gardens and woodlands of the Enys Estate on a mixture of tracks and rural roads to the Norway Inn pub in Perranwharf. Along the way, you'll visit St Piran's Well before reaching the Royal Oak traditional old English pub. As you can see, there are lots of places on this route to stop for some great food and refreshments. You'll then take the millennium path to the station in Perranwell.
---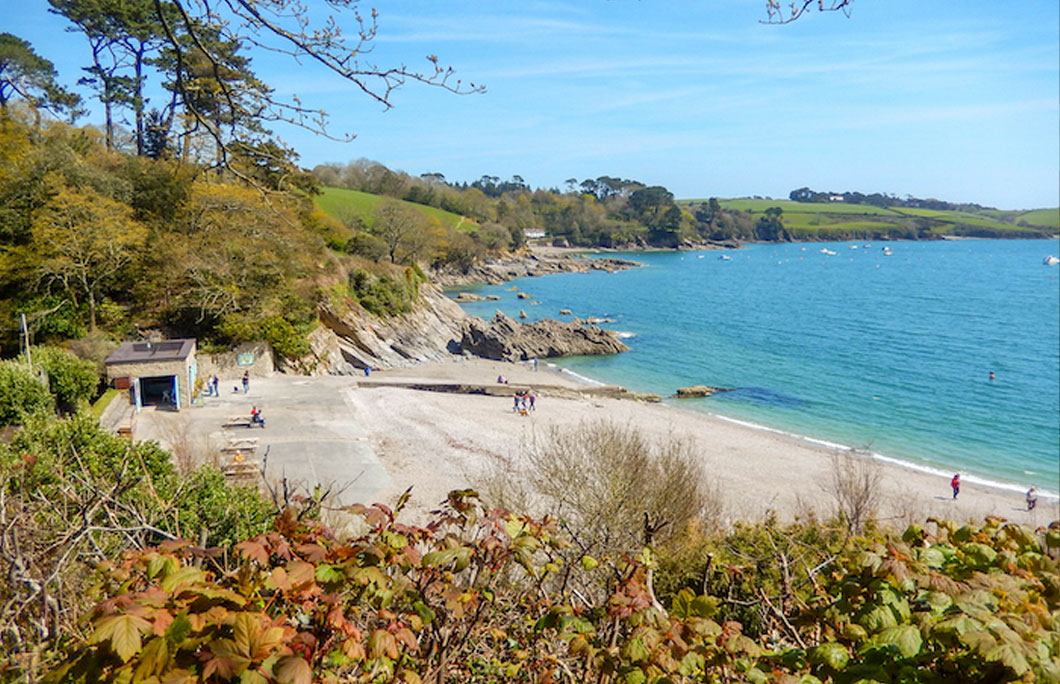 6. Rosemullion Head
This beautiful coastal walk takes you from Maenporth beach and follows the coast to the edge of Falmouth Bay. You'll basically trace the edge of Rosemullion Head before following the Helford River to Durgan. Look out for the colourful marine gardens and, of course, those wonderful sea views. The return route is across the fields through the village of Mawnan Smith. We highly recommend stopping off here and exploring as the village is really pretty with its thatched cottages and inn.
---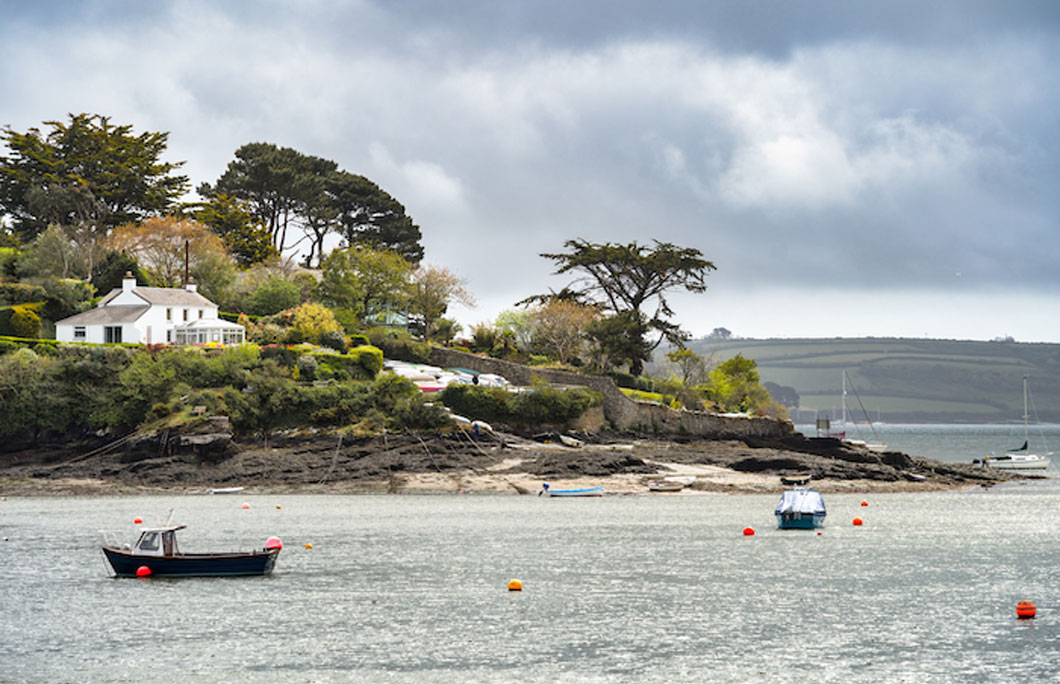 7. Mylor and Restronguet Creeks
If you are looking for a serene but interesting walk in Falmouth, this is it. The walk begins at Mylor Bridge and you'll climb the hill through fields to Restronguet Barton before descending Restronguet Hill to the Pandora Inn, which dates back to the 13th-century. You then follow Restronguet Creek to Weir Point passing Greatwood quay along the way then back up Mylor Creek to Mylor Bridge. This is a wonderfully colourful walk in the autumn.
---