Driving in Switzerland – 15 Things You Need to Know
Drive on the right
Swiss motorway vignette
Speed limits
Drink driving
Shoes
Lights
Passengers
Mountains – right of way
Elsewhere – right of way
On the spot fines
The Swiss PostBus
Parking
Animal safety
Engine idling
GPS
Switzerland – a gorgeous place to hit the road
So you're hiring a car in Switzerland and setting off for an adventure?
Whatever your reason for visiting, this jaw-droppingly beautiful country is simply made for exploring on four wheels and there are several iconic road trips waiting for you.
Take the Great St. Bernard Pass for starters. Scoot along the E27 south in the direction of Italy and you'll see snow-capped peaks and pristine Alpine lakes aplenty from 2469m high. Scenery doesn't get much more beautiful than this.
Then there's the Simplon Pass. Rolling out from Brig to Domodossola in Italy, this drive is less tricky than many of its riskier rival routes, hugging the mountains gorgeous curves rather than taking the quickest (and steepest) way down to sea level.
And another (of the many) scenic Swiss routes is the Furkha Pass. Running from Gletsch to Andermatt on Route 19, this rugged route takes you up to a lofty 2429m and its glaciers, grottos and dramatic curves will be familiar to James Bond fans from 007's outing in Goldfinger.
But before you get behind the wheel and head into the mountains, let's grab some great tips on driving in Switzerland!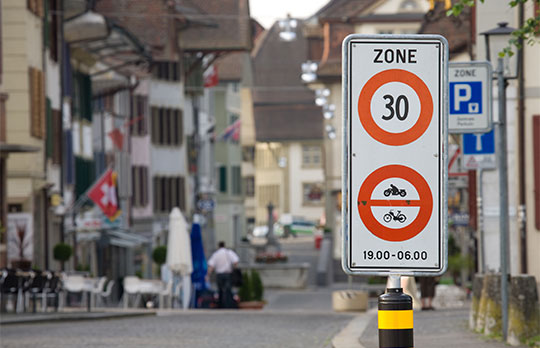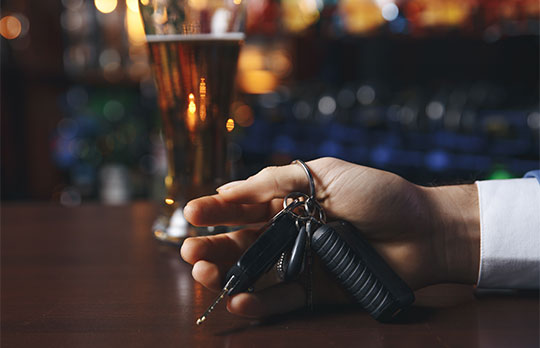 15 things you need to know about driving in Switzerland
Drive on the right
You absolutely always drive on the right hand side of the road in Switzerland – the same as pretty much everywhere else in mainland Europe. But it's always worth a reminder if you're used to rolling along on the left in the UK. Travelling on the right will feel a bit weird at first but take your time and in a couple of days it'll feel natural.
Swiss motorway vignette
This value for money pass is almost like a one-off tax that you pay for the pleasure of driving on Switzerland's excellent smooth roads and through its safe tunnels. Strictly speaking, you only need it to drive on the main motorway, so if you're nipping in and out briefly via B roads, you can skip it. Otherwise, it costs roughly £35 in Swiss Francs, lasts a whole year and can be bought at all main border crossings, in petrol stations and online. Grab it and get moving!
Speed limits
Sticking to the speed limit in Switzerland is a no brainer – you'll keep you and your passengers safer as well as other road users and pedestrians. To confirm, the national speed limit on motorways here is 74mph, it's 49mph to 61 mph on main roads outwith built-up areas and 31 mph in built up residential and commercial areas.
Drink driving
The blood alcohol limit is 0.05% - the same as Scotland but lower than the 0.08% you might be familiar with in Northern Ireland, England and Wales. But if you want to be super-safe, it's best to avoid consuming any alcohol whatsoever if you're driving on the same day or even the next morning.
Shoes
Your driving experience in Switzerland will generally be similar to what you're used to in Britain or the US. That said, there are a few unique Swiss rules and conventions you should be aware of. And one of those concerns your footwear (or lack thereof) when you're driving. Basically, if you're find of wearing flip-flops or going barefoot while you're behind the wheel, don't – it's illegal in Switzerland and you'll be seriously penalised if you're caught!
Lights
When you're driving in Switzerland, make sure that your lights are on all the time. That means all day and night, whatever the weather – it's the law. This law has actually been in force since the start of 2014 as part of a package of rules designed to reduce accidents across the nation. If you have running lights along the bottom of your headlights, these can be turned on during the day or alternatively, switch on your main lights when it's still light and dip them.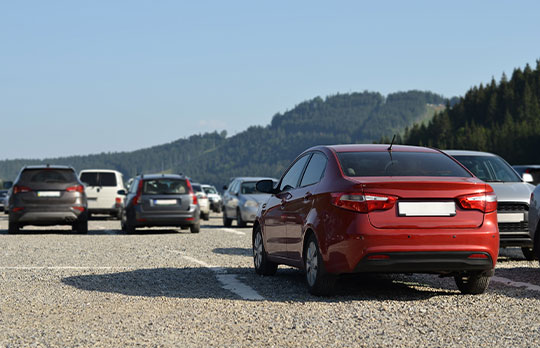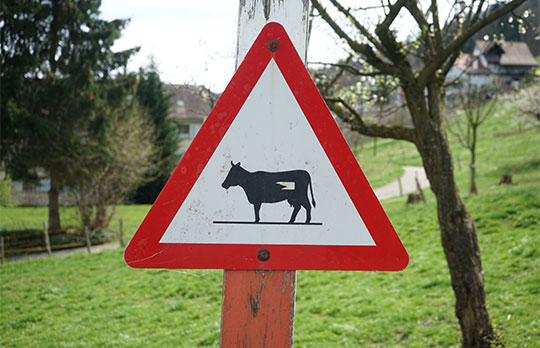 Passengers
Another notable driving rule in Switzerland concerns passengers. If you're a passenger of a car driven by someone who's over the drink driving limit, you can be fined and even lose your own license. The logic is that it's your responsibility to prevent someone drink driving, not to ignore the danger and carry on regardless the potential consequences.
Mountains – right of way
As you'd expect, those long, winding, scenic Swiss mountain roads can be tricky, so they've got their own rules and conventions. On narrow mountain roads which are one-track to all intents and purposes, the driver moving uphill has right of way – that might mean that if you're driving downhill, you reverse to give them room to proceed. However, if the uphill driver is nearer to a passing point, they're expected to use that to let the downhill driver proceed. Take your time and use common sense, courtesy and good judgement.
Elsewhere – right of way
On regular roads, you may encounter intersections where there are no stop signs, stop lights or roundabouts, so it's tough deciphering right of way. Be careful, because in Switzerland, the main road doesn't automatically have right of way at intersections with smaller side roads. As a general rule, the driver on the right has priority, unless they have a triangle shaped pattern in their lane indicating otherwise. Again, take time adapting to this system if it's not what you're used to at home.
On the spot fines
If you get a traffic fine in Switzerland, be prepared to be asked to pay on the spot. You can appeal in writing to the relevant authorities within a certain deadline (if you have good reason and evidence) but be aware that fines are enforceable for three years and in the worst case scenario, non-payment can result in prison. Being Switzerland, we expect jail there is clean and efficient, but it's best avoided nevertheless!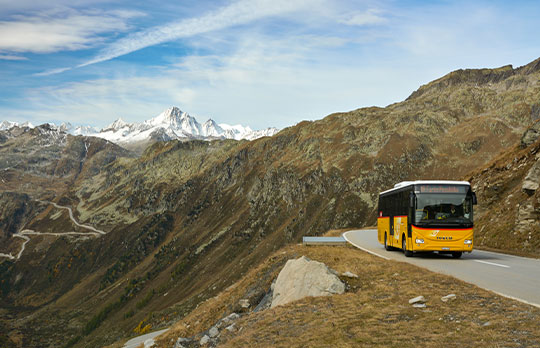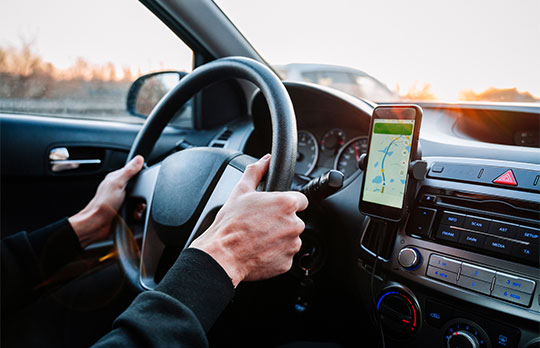 The Swiss PostBus
If you hear the distinctive three-tone horn of the Swiss PostBus as you approach a sharp corner on a mountain pass, slow down and give way. This famous service has been linking every nook and cranny of Switzerland for around a century, now has a fleet of over 2300 iconic yellow buses and has evolved from its original purpose of delivering mail to ferrying hordes of passengers. As far as you're concerned though, give way when you hear that toot and it's all good.
Parking
You should expect to pay to park pretty much anywhere in Switzerland – from big cities to tiny mountain villages. Grabbing a blue parking badge (sold in most petrol stations) allows you to park in designated blue parking spaces for up to an hour (or a little longer depending on your arrival as it's rounded up to half hour increments). Although parking is metered everywhere, overnight parking is usually free between 7pm and 7am the next morning (albeit with restrictions for campervans and large vehicles).
Animal safety
Don't even think about having a dog sit in your lap (or even in the passenger seat) whilst driving in Switzerland. It's illegal to have dogs and other animals loose inside a car and Swiss law requires that they're kept caged. Eminently sensible.
Engine idling
Another Swiss rule of the road dictates that you should switch off your engine when your vehicle is stationary (for instance, at traffic lights and railway crossings). You might notice that this isn't a rule which every driver observes, but if you want to avoid potential trouble, probably best stick to it. In any event, it's good for the environment and many new cars switch off automatically in these scenarios.
GPS
Roads in Switzerland are well signposted. That said, although many of the symbols will look familiar, you'd do well to read up on some basic French, German and Italian terms as these are the three main official languages here. However, combining these visual cues with a good GPS system can really be a godsend i – especially when finding turnoffs in more remote rural areas (which there are lots of!).