Cannot decide whether to choose Rome Vs Milan?
Rome and Milan are two of Italy's most popular destinations for a city break. Both cities will keep you busy with plenty of museums, sites of historical and religious importance, magnificent architecture and delicious local cuisine. However, the cities have their own unique flavour. If you're considering a trip to Italy, only have time to visit just one of these two cities, our handy guide on how to choose between Rome or Milan will help you decide.
Rome Vs Milan: How to Choose Between the Two
Overview – is Rome or Milan better?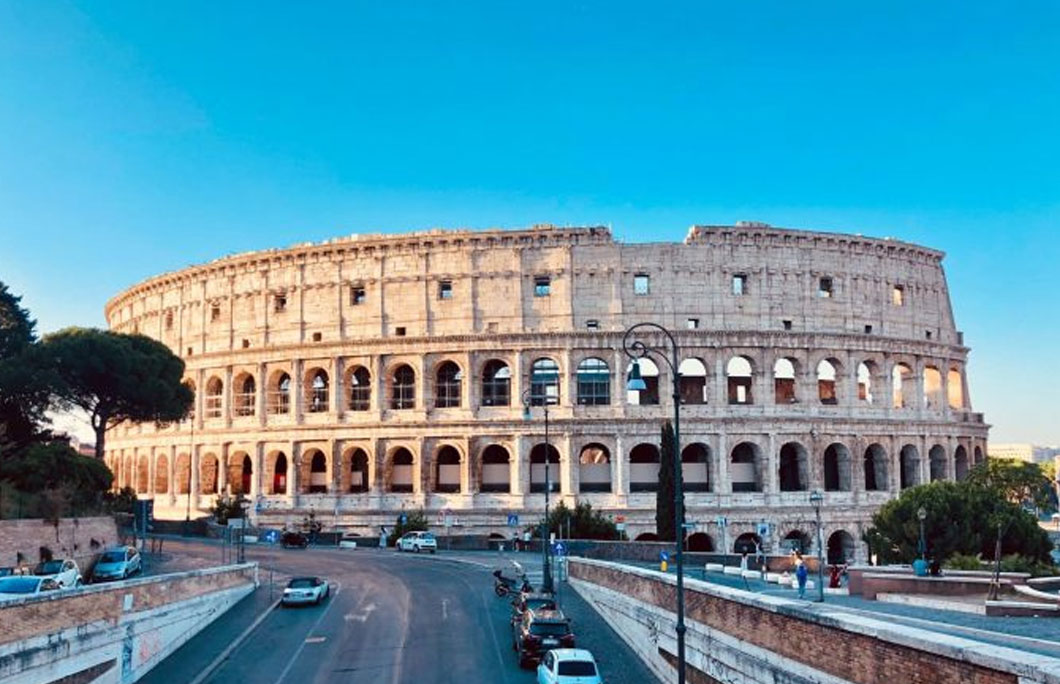 Rome is not only the capital of Italy, but it is the capital of Italian tourism. Each year, tourists fill the plazas and streets to visit Rome's historical and cultural landmarks. The city's main tourist area is nice and compact and perfect for exploring on foot and on self-guided walking tours. Rome is a rush. It is loud with notorious traffic. But it is full of character. The locals here really enjoy la dolce vita lifestyle and are quite casual and laid-back. It is a wonderful contrast to the chaotic street scenes.
Milan is located in the north of Italy and is the epitome of glamour and class. It is home to some of the best designer shopping in the world. Everything about the city feels luxurious and chic. It's no wonder it is a magnet to designers, artists, photographers and models. Milan is adorned with beautiful buildings and elegant plazas. The streets are lined with cool cafes and restaurants and there is a lot less traffic too making it feel calmer and more relaxed. Milan is a compact city, very walkable but it also has a great public transport system should you need to catch a trolly or a train.
---
---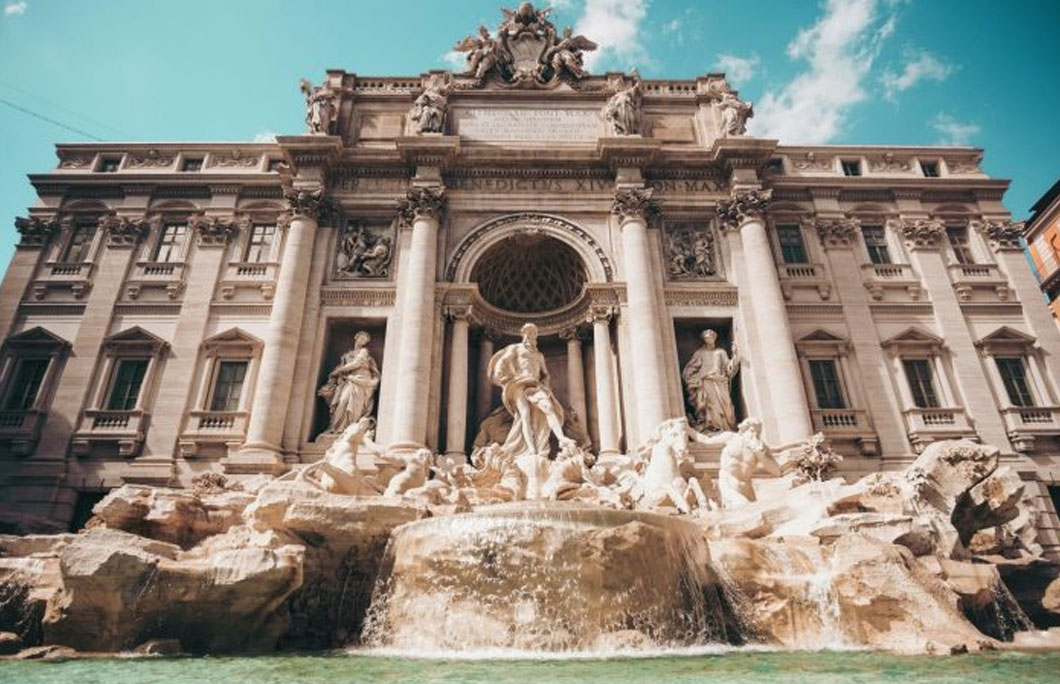 Rome
Rome overflows with historical sights and landmarks. The Colosseum is one of the city's most iconic and remarkable attractions. This is where savage fights would take place between gladiators, Christians, and animals. Balance out this site of brutality with a sight of beauty with a visit to The Trevi Fountain. This is not only one of Rome's most beautiful sites, but also one of the most famous and impressive fountains in the world.
Whilst in Rome you can visit the Vatican City. This independent city-state is located in the heart of Rome. The Pope lives here and some of the top attractions include Piazza San Pietro (St. Peter's Square), St Peter's Basilica and the Vatican Museums, which includes the Sistine Chapel.
Then there's the Pantheon, an amazing feat of engineering, which is remarkably well-preserved considering it was built around 126 AD. Be sure you go inside and marvel at the world's largest unreinforced solid concrete dome.
---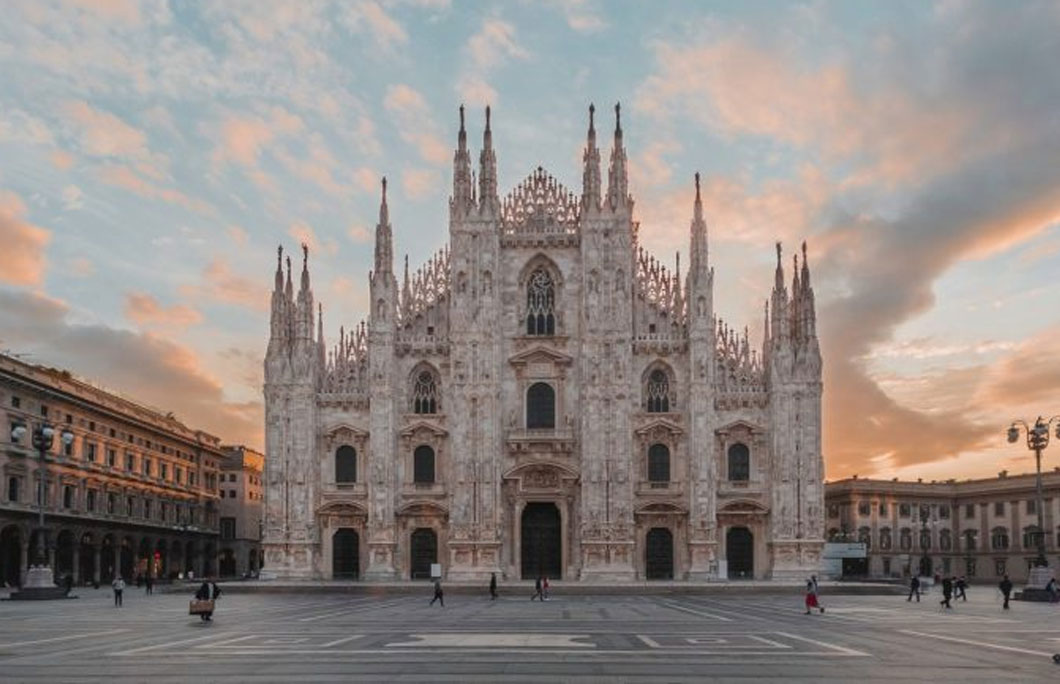 Milan
Head to the heavenly Cathedral of Santa Maria Nascente, which the locals call "Il Duomo". This impressive, ornate building is the third largest cathedral in the world. Inside, you can climb 250 steps (ok, you can take the elevator if you prefer) to the roof where you are rewarded with breathtaking views across the city, and which can extend, on a clear day, all the way to the Alps.
Across the plaza from Il Duomo is the grandious Galleria Vittorio Emanuele II shopping centre. But this is no ordinary mall, it is one of the most elegant and beautiful in the world. Built between 1865 and 1877 it has a magnificent mosaic floor with a dome soaring 48 meters above.
For a bucket-list cultural experience, visit the Church of Santa Maria delle Grazie where you'll find the mural of The Last Supper by Leonardo da Vinci. da Vinci's most famous work is painted on the refectory wall. Only a limited number of visitors are allowed each day, so you should book your ticket in advance.
---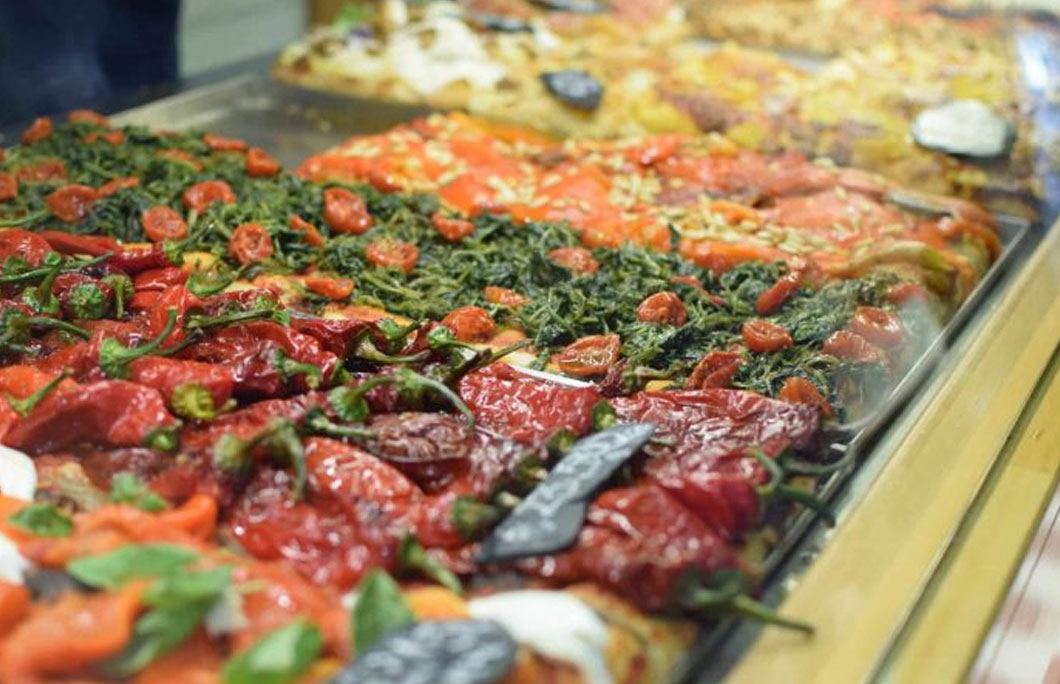 Italian food is very regional and each city has dishes that are particular to it. Rome's local dishes include filetti di baccalà fritta (salt cod fritters), pasta alla carbonara and cacio e pepe. One of Rome's most famous foods is pizza. Roman-style pizza has a thick and crunchy crust and it comes in rectangular slices. Eat pizza in Rome like the locals by getting a slice to go, sitting on the sidewalk or the Spanish Steps and watch the chaos of the city unfold.
Milan is a modern culinary hotbed with plenty of creative restaurants but there are some wonderful traditional dishes that you should try. These include risotto alla Milanese, with its distinct, saffron-infused golden hue, panettone and cotoletta alla Milanese.
In both cities, you should grab an outdoor table and sip a classic negroni – equal parts gin, Campari and red vermouth – or a Negroni Sbagliato which uses prosecco instead of gin.
---
---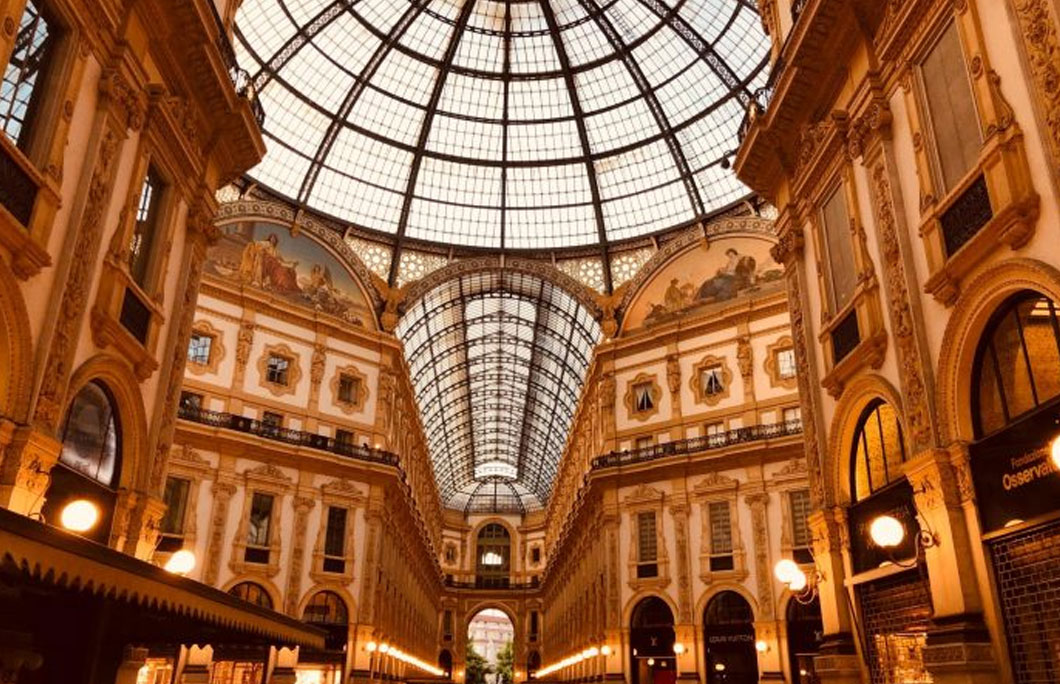 Rome may not be known as a hot shopping destination but there are some wonderful areas where you can give your credit card a workout. Via Condotti is well-known for its Italian designer shops selling Armani, Bulgari and Versace and there are lots of international design boutiques here too.
Shopping is a national pastime in Milan. Here you'll find some of the world's greatest fashion houses as well as boutiques selling locally made handicrafts. Galleria Vittorio Emanuele II is the centre of luxury shopping and the Golden Triangle and the Piazza Portello are also great places to shop till you drop.
---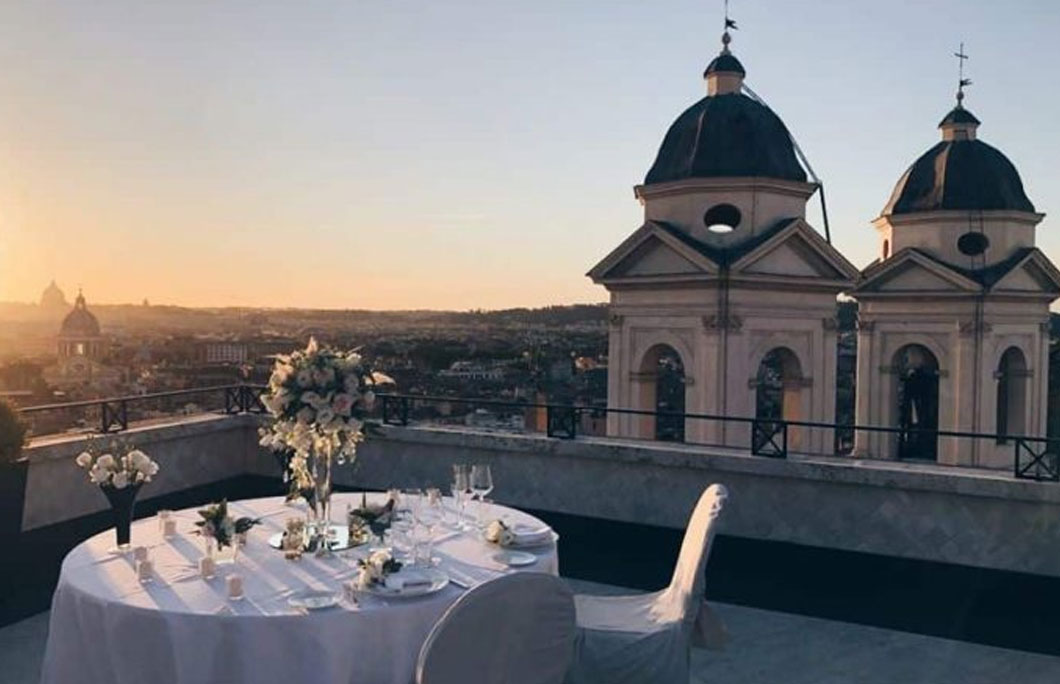 Like most capital cities, Rome offers a good range of accommodation to suit all budgets. For easy access to the tourist sights, look for accommodation in the downtown area close to the Pantheon, Campo Fiori and Piazza Navona. Be warned though, accommodation here is more expensive. For more mid-range options, look around the Trastevere, Monti/Celio, Barberini and Vatican areas. If you are on a budget, search for a room close to the Termini train station. On average, accommodation is slightly cheaper in Rome than in Milan.
There are ample choices of accommodation for all budgets in Milan, but prices can be more expensive here than in Rome, especially during fashion week. The area around the Milano Centrale train station has the highest concentration of hotels. For easy access to the best sights, stay in the historic centre (Centro Storico). Try the Navigli district if you want somewhere with a bit more life. If you're on a budget, Citta Studi, Milan's university district is a great area and there is a tram into the city centre, although you can walk to Il Duomo in just 30 minutes.
---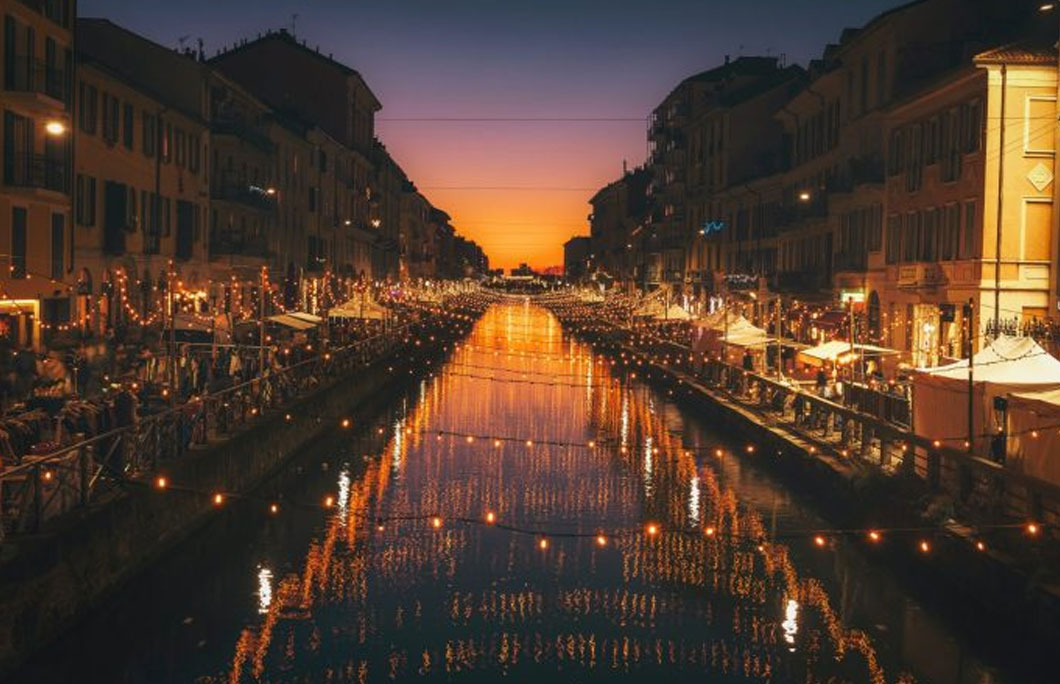 Rome is stifling hot in the summer and in August, many Romans leave the city for the whole month so some businesses shut down. The best time to visit Rome is the springtime, but not over the Easter holidays. May and September are great months to visit the Eternal City as the weather is warm, the sun is shining and it isn't too hot or uncomfortable for visiting the major outdoor attractions. If you want to avoid the crowds, come in the winter. You'll also get a chance to experience the Christmas markets.
Summer months in Milan can be hot and humid. Much like Rome, the best time to visit Milan is during the spring and autumn months. Although Milan Fashion Week is a wonderful experience, hotels and restaurants get booked up and prices rise. During the winter, Milan feels very festive with lots of lovely light displays and some great Christmas markets.
---