The Things You Should Know About Krabi
Krabi is a port town in southwestern Thailand and a tourist hotspot. The town is famous for its scenic views, breathtaking beaches and idyllic islands. With its warm and crystal clear waters as well as plenty of coral reefs and sea caves, it is also a popular destination in Thailand for diving and snorkelling. So, if you are planning a trip, or are just curious to know more, here are some of the most interesting facts about Krabi.
If you are planning a trip to Krabi, Here are 7 interesting facts about Krabi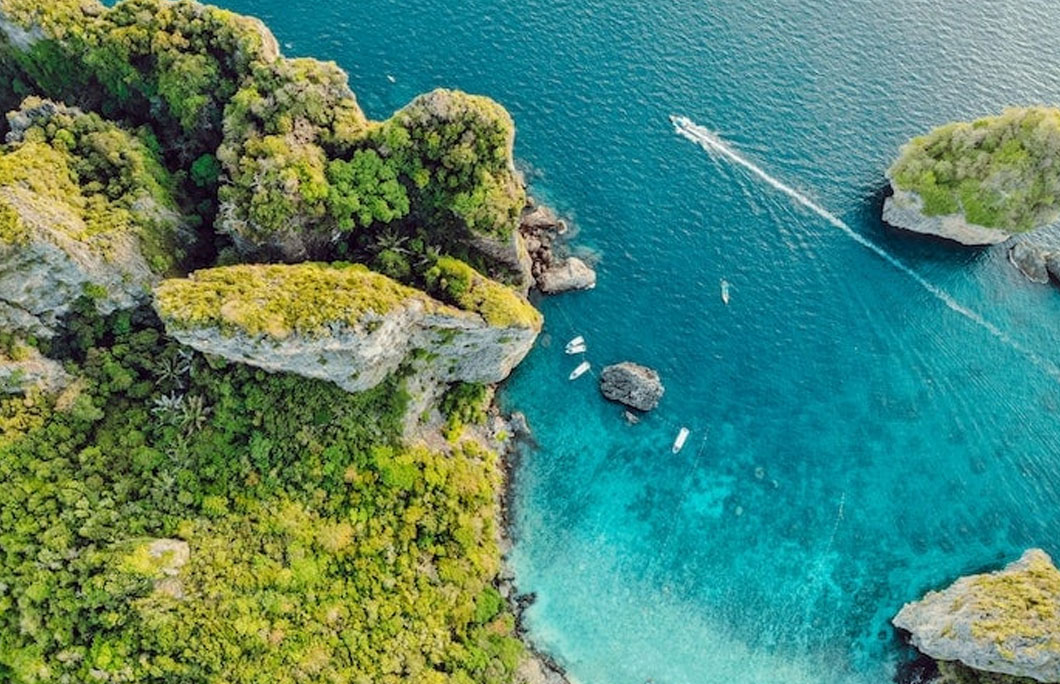 1. Krabi is in southwestern Thailand
Krabi is a port town in southwestern Thailand situated on the Strait of Malacca on the Andaman Sea. It is a hub and departure point for fishing and travel to the many nearby islands. It is located at the mouth of the Krabi River, where it empties into Phang Nga Bay. The town is the capital of Krabi Province and has a population of 32,644 (2020 figure).
---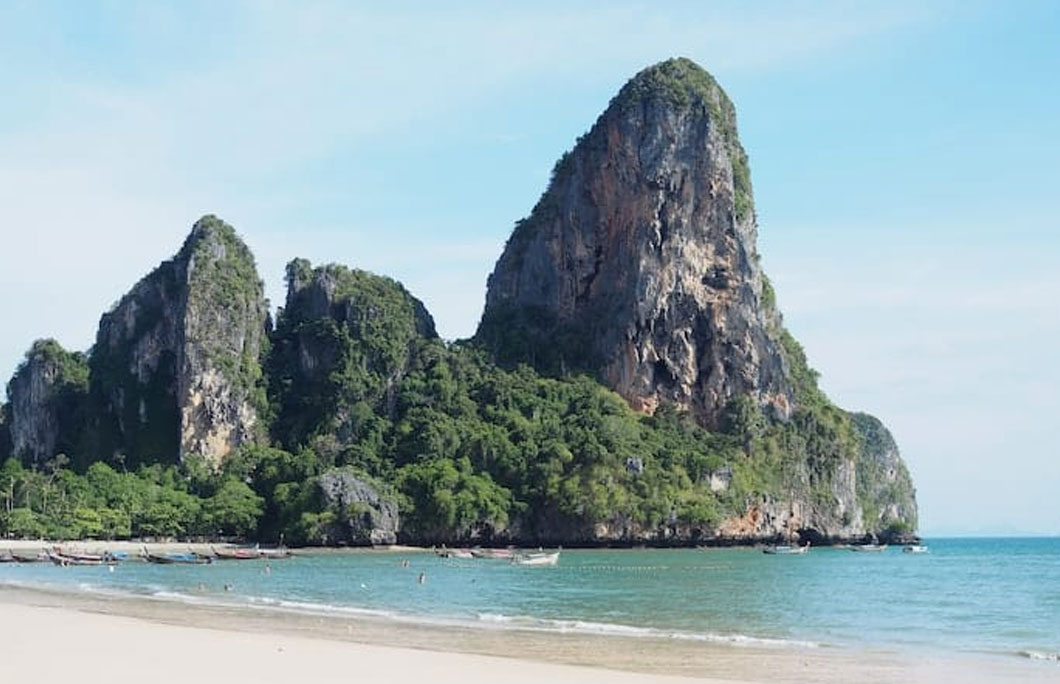 2. Krabi has impressive natural features
Krabi is home to some stunning natural monuments and features. Some of the town's most special natural geographic features include underground streams, caves, and shell reefs. It's also well known for its impressive limestone cliffs and idyllic beaches.
---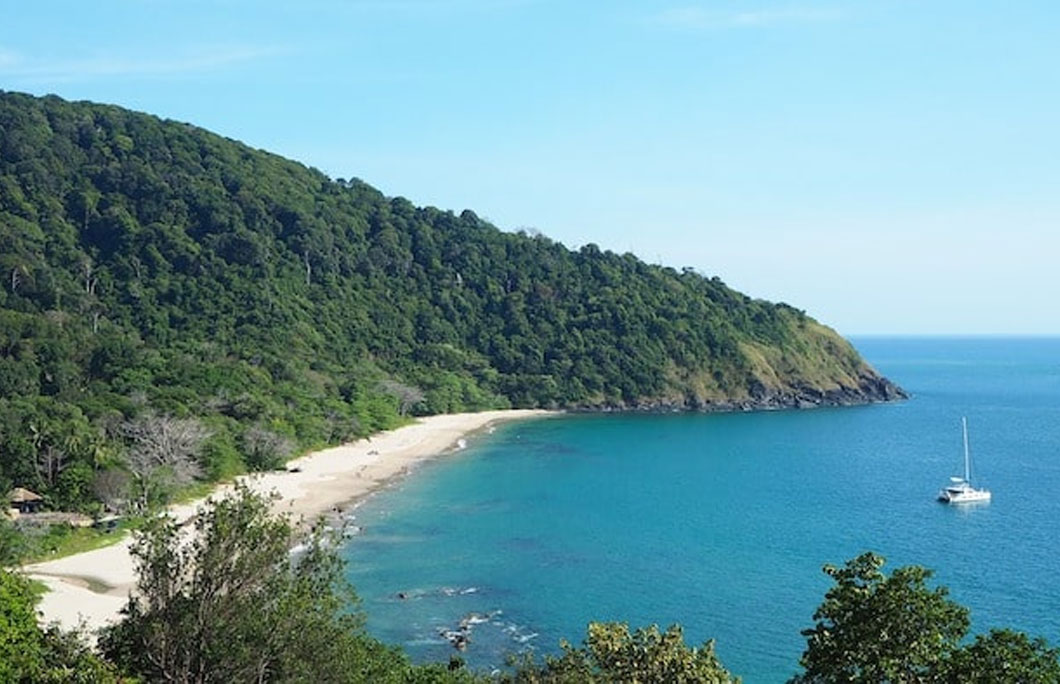 3. Krabi is a diving hotspot
Krabi is a diving hotspot. With its warm waters, excellent visibility, and low-cost diving operations, tourists flock here to explore its underwater world. One of the most popular diving locations in Krabi is the Ko Lanta National Park. This park includes several islands surrounded by coral. This marine park is situated in the southern part of the Krabi Province. Wildlife that calls the park home includes around 130 bird species, flying lemurs, dusky leaf monkeys, crab-eating macaques, Sunda slow lorises and wild boars.
---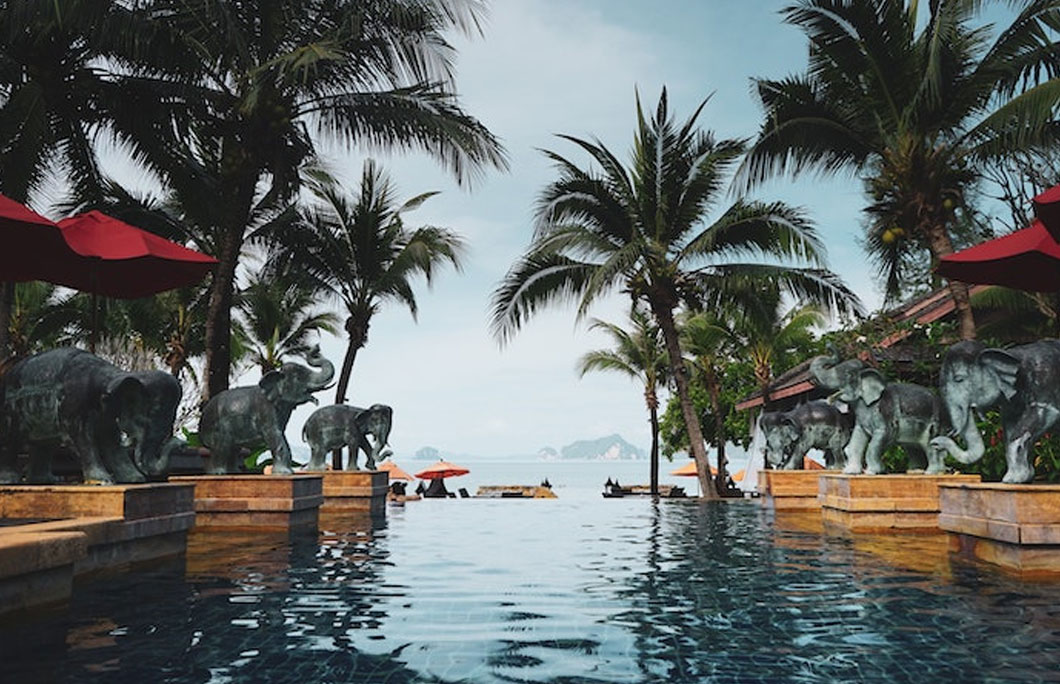 4. Krabi once had an elephant kraal
In the late eighteenth century, Chao Phraya Nakhon (Noi), the governor of Nakhon Si Thammarat, ordered the establishment of an elephant kraal, or enclosure in the city. He set up the kraal to ensure a regular supply of elephants for the larger towns. The governor sent his vizier, the Phra Palad, to oversee this task, leading to many immigrants following in his footsteps and the development of large communities in Krabi.
---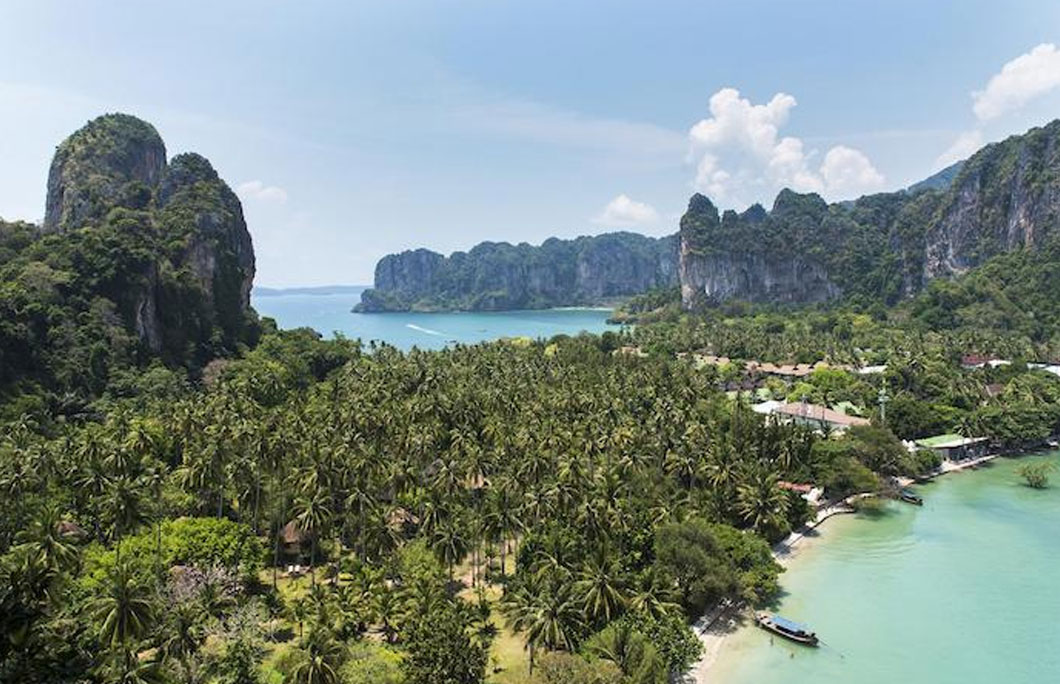 5. Krabi is a tourist hotspot
Krabi is a tourist hotspot. Its glittering beaches, charming port with traditional fishing boats, and limestone mountains attracted plenty of visitors every year. Some of the most popular things to do on Krabi include diving, kayaking, sailing, bird watching, snorkelling, and trekking. There are also natural hot springs to visit, national parks, wildlife sanctuaries, and nature reserves.
---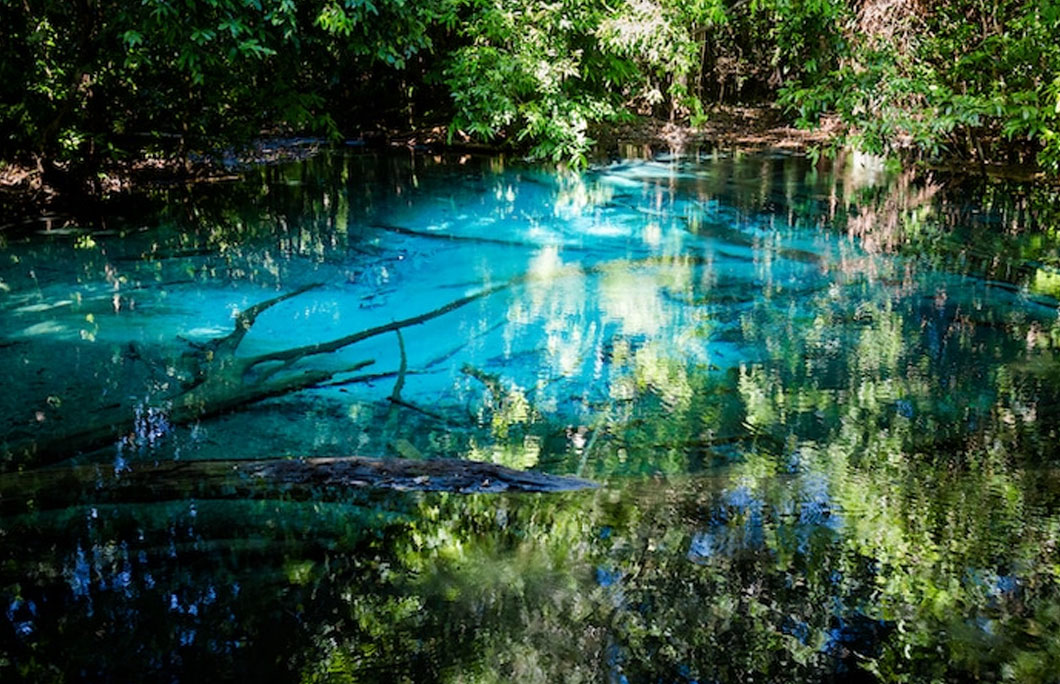 6. The Emerald Pool is in Krabi
In the Thung Teao Forest Natural Park, you can plunge into the warm, clear waters of Sa Morakot (the Emerald Pool). This natural rock pool flowing with blue-green water is tucked away in a thick forest, and when the light hits the water just the right way, the pool turns a vivid, striking shade of emerald green. It is a very popular destination for photographs and those looking to surround themselves with nature in Krabi.
View on Blue Pond in Emerald Pool park Krabi in southern Thailand. Landscape taken in beautiful Thung Teao forest in south east Asia.
---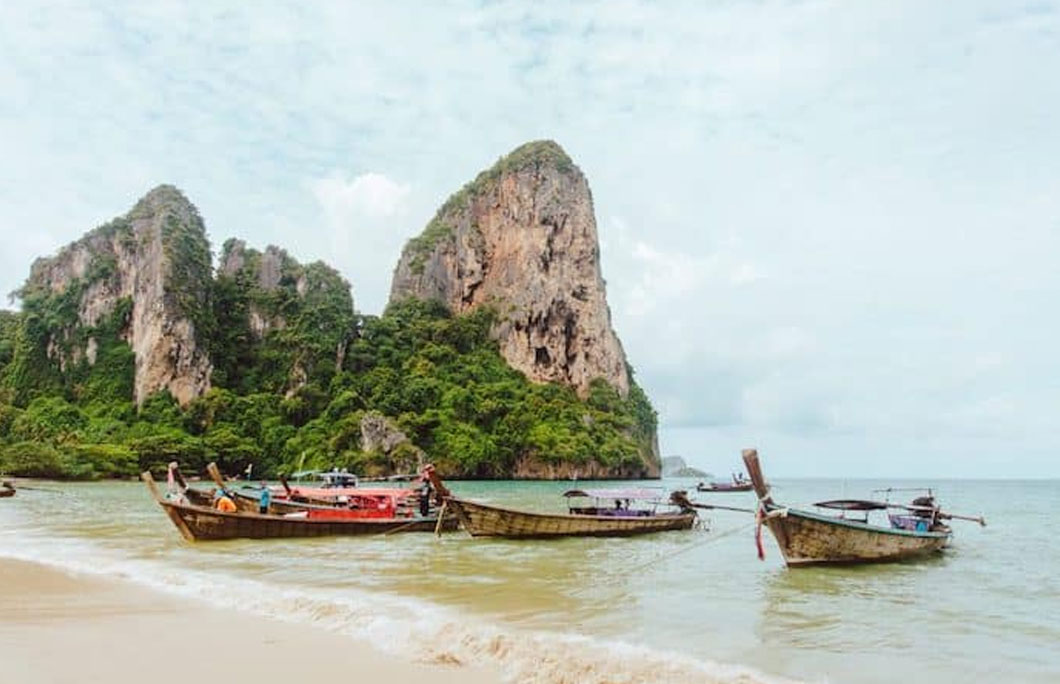 7. Krabi is home to one of the most beautiful beaches in Thailand
Railay Beach in Krabi is a postcard-perfect beach only accessible by boat. The boat leaves from Ao Nang, and the journey takes just 15 minutes. The beach has incredible karst limestone rocks, which plenty of people climb to enjoy some cliff jumping – do so at your own risk. Apart from sunbathing and cliff diving, the beach is also a perfect spot to enjoy some snorkelling as the water is crystal clear. With its backdrop of lush jungle set against the white sand and blue water, this is one of the most beautiful beaches in Thailand.
---