7 Of The Coolest Neighbourhoods In Madrid
Spain's capital city might as well be a little country in and of itself, as each neighbourhood in Madrid holds its own unique charm and personality. And, whether you're visiting Madrid or looking to move here as an expat, choosing the right neighbourhood can make all the difference.
From upscale neighbourhoods dishing out designer labels to the trendier spots serving up quality vibes and inclusive clubs, there's something in Madrid for every kind of traveller. Lucky for you, you don't have to scour the 'net looking for the best place to stay in Madrid.
Where's the coolest neighbourhood in Madrid? Follow along with us…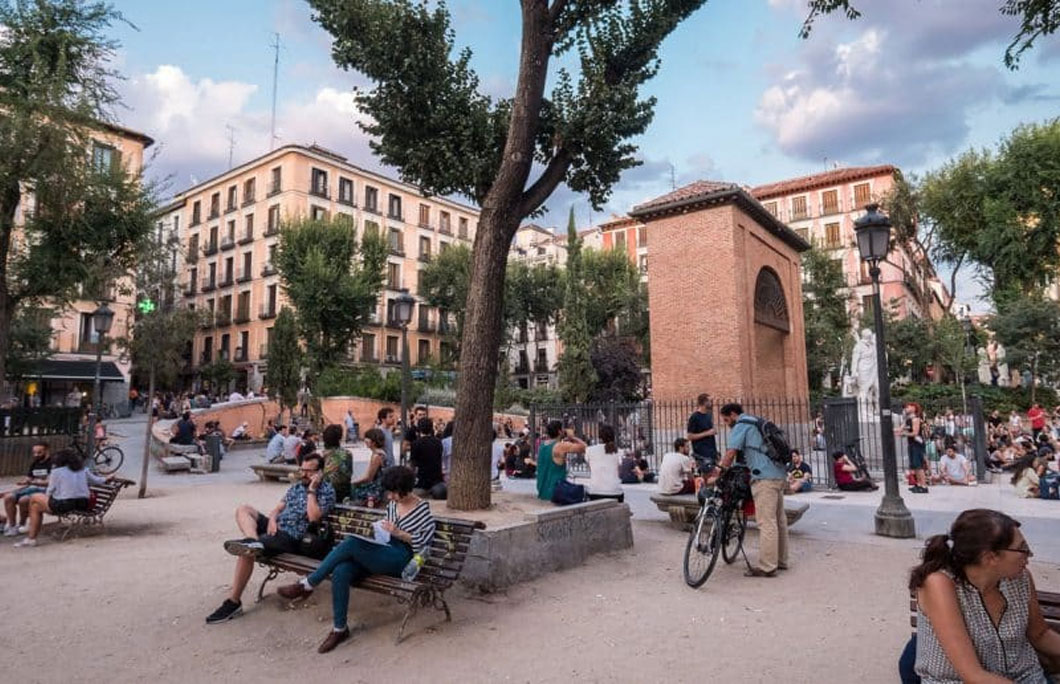 Image: My Radiant City
1. Malasaña
There's a reason why millennials flock to Malasaña. This hip neighbourhood is filled with vibrant street art and some of the city's trendiest bars. During the warmer months, you'll find troves of tourists and locals enjoying the vibes at the laid-back Plaza Dos de Mayo before heading off to one of the neighbourhood's quality gastrobars.
You'll also find the famous Toma Cafe just around the corner from Dos de Mayo, which makes for the perfect spot for an afternoon cafe before hitting up the local bars. Definitely check out the basement beach bar at Ojala if you're looking for something super Instagrammable.
---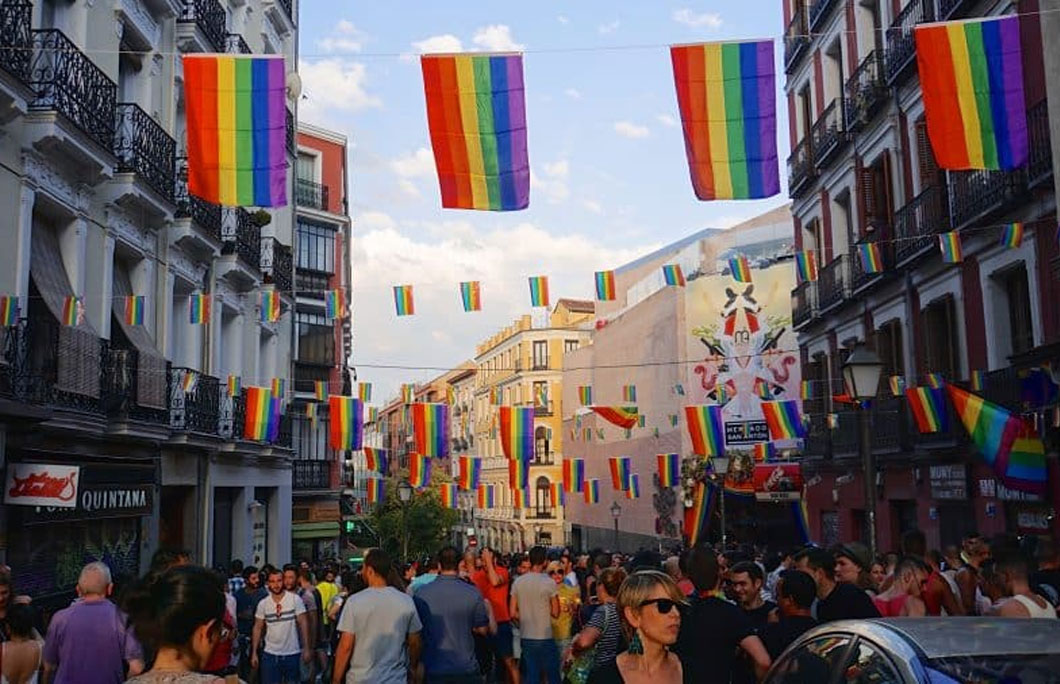 2. Chueca
Stylish, dynamic, and full of fun, Chueca is without a doubt one of the coolest neighbourhoods in Madrid. On top of being famously known as being the "gayborhood" in Madrid as it's super LGBTQ+ friendly, it offers a wide range of activities, restaurants, and sights to see for any kind of tourist.
Start your afternoon off at El Tigre, where they serve large pitchers of sangria and endless tapas for just five euros. Then, head off to tour the Museo del Romanticismo before settling into the evening at any one of Madrid's hottest clubs.
---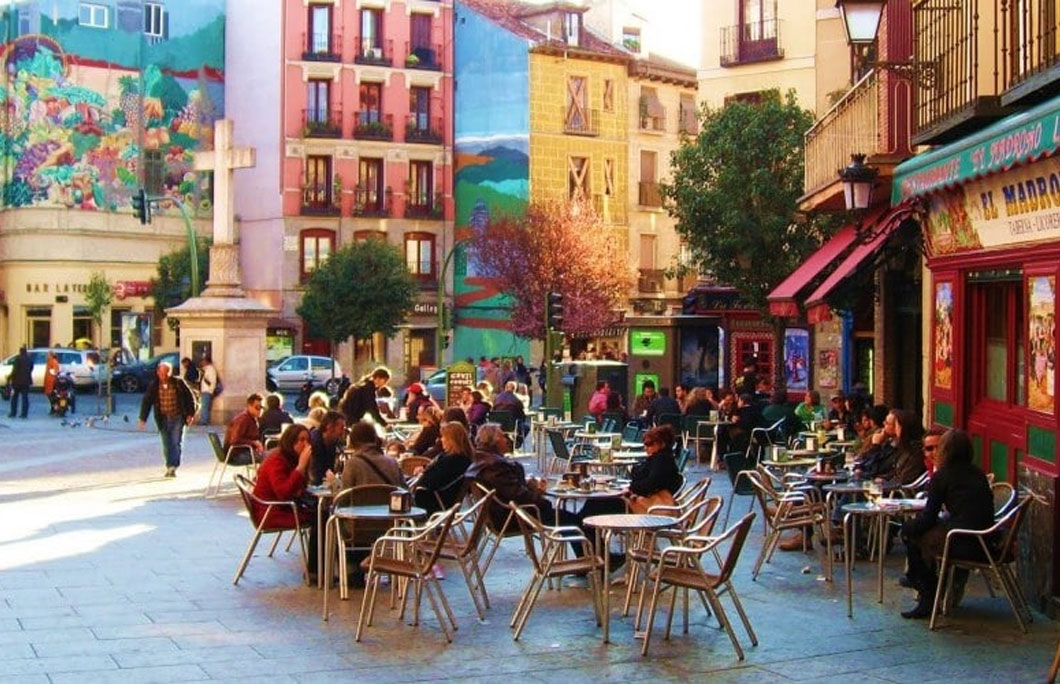 Image: Be Roomers
3. La Latina
Just south of Plaza Mayor is where you'll find the famous La Latina neighbourhood. While it's one of the oldest neighbourhoods in Madrid, it retains a certain classic charm that fuses together perfectly with the hip, trendy locals who like to visit.
Head here on a Sunday to enjoy live jazz music as you browse hundreds of artisanal crafts at Spain's most popular open-air market, El Rastro. After enjoying the market, head over to Calle del Cava Baja for some of the best tapas in Madrid.
---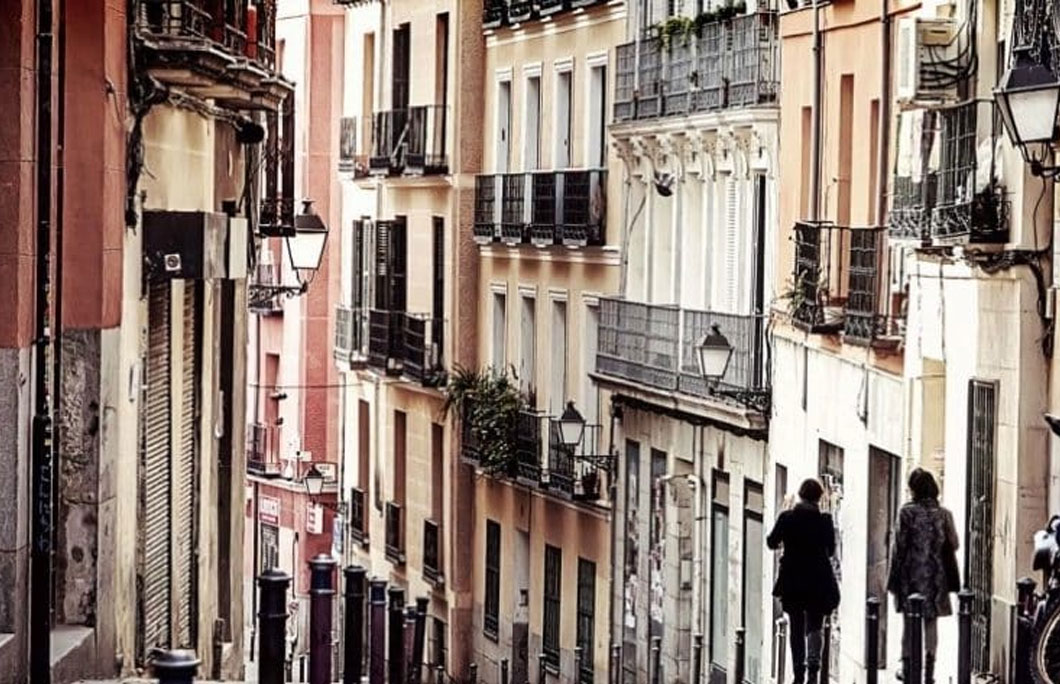 Image: Madrid Secreto
4. Lavapiés
Lavapiés is one of the coolest neighbourhoods in Madrid, in part due to how multicultural it is. You'll find nearly a hundred different nationalities all within this trendy little sector of Madrid which only adds to the charm of the neighbourhood.
However, it's also home to some of the city's most popular and must-visit museums. Definitely plan on visiting the Reina Sofia Museum as it's one of the most impressive contemporary art museums in Spain. Then, treat yourself to something cosy and visit La Gatoteca just around the corner. It's the best cat cafe in Madrid…need we say more?
---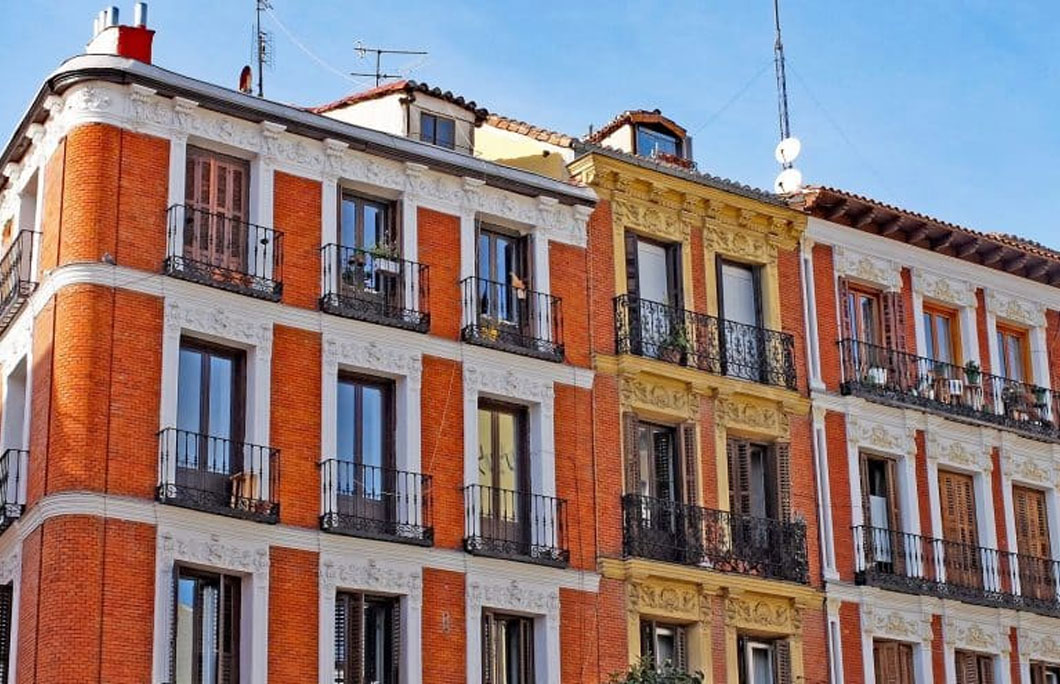 5. Las Letras
If you're a fan of literature, then book your stay in Las Letras. This somewhat upscale neighbourhood is filled with famous quotes that are inscribed on the pavement, making it easy to get lost wandering through the cobblestone streets in search of the perfect saying. As home to famous classic writers such as Cervantes and Quevado, it's impossible not to feel inspired here.
On top of classic literature inscribed onto the streets of Las Letras, you'll find numerous avant-garde hotels, the Thyssen-Bornemisza Museum, and more than a few tapas and wine bars.
---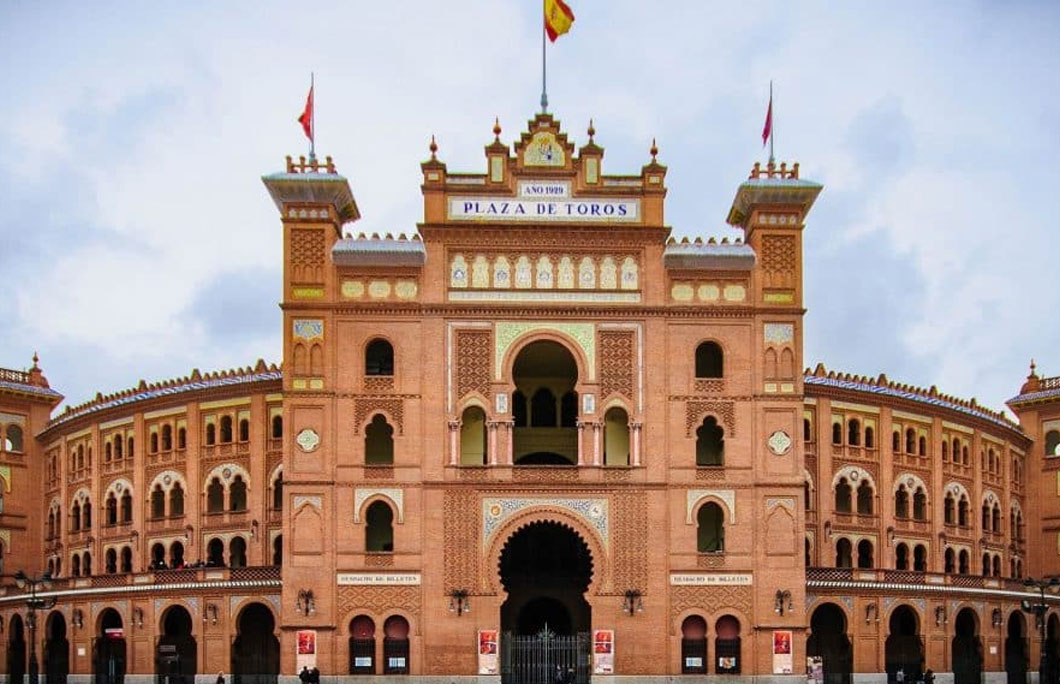 6. Salamanca
Treat yourself to a life of luxury and plan your stay at Salamanca, one of the most luxurious neighbourhoods in Madrid. Spanish designer brands line the streets of the famous "Golden Mile" where you'll find everything from Prada to Chanel.
Homes and hotels here teeter on the pricier side of stays in Madrid, but it's worth it to enjoy a bit more space, opulence, and overall luxury. If you're a foodie, then this is definitely the place for you, as you'll be able to treat yourself to a Michelin-star meal and then head over to Platea for quality entertainment.
---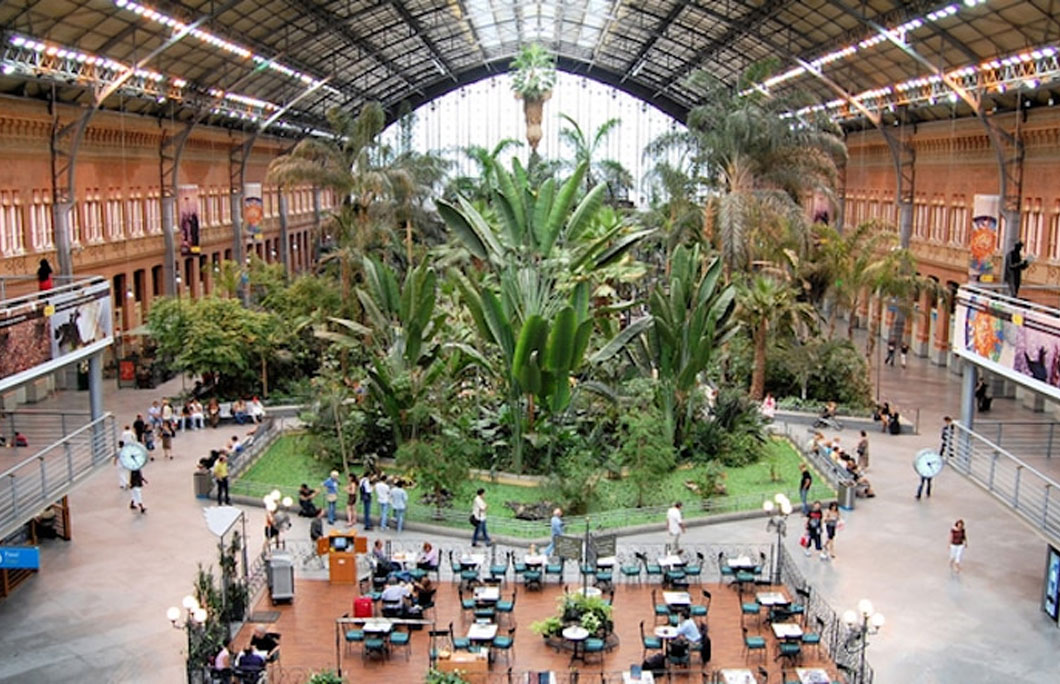 Image: Rail Europe
7. Atocha
Just travelling through Madrid for a quick jaunt before hopping off to another Spanish city? It's worth staying near Atocha, the city's biggest train station. The train station itself is actually quite fun to explore. You'll find a lush tropical garden right in the middle that's perfect for Instagram photos.
Just outside of the train station, however, is the famous Paseo del Prado street. It carries you straight to the Prado museum. From there, you can also visit the Anthropology Museum, the Royal Tapestry Factory, and the CaixaForum Madrid.
---