7 Of The Best Bars In Nice
Situated perfectly on the French Riviera, you'd expect the best bars in Nice to provide you with some of the most stunning views in France. And, you'd be right.
Bars in Nice range from super laid-back to upscale and elegant. Pick and choose your vibes for the night. Or, head out and try them all. We suggest the latter.
Whatever you're looking to do in Nice, we've got you covered. Here are the seven best bars in Nice for the perfect night out.
Best Bars In Nice, How do these rankings work?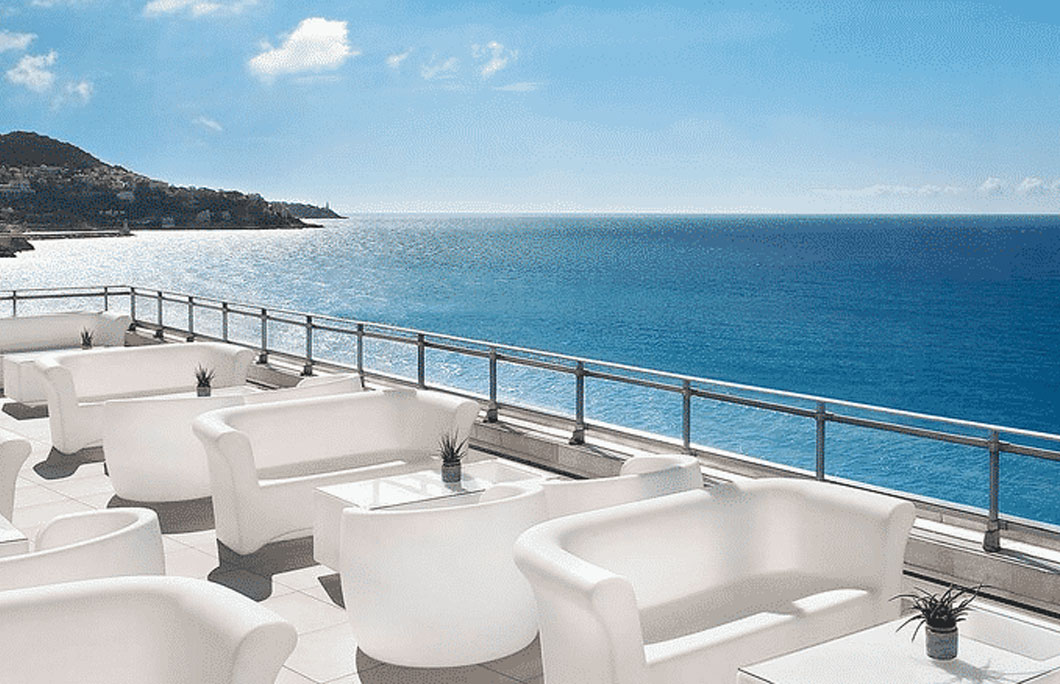 1. Le Meridien
Jaw-dropping coastal views and superb sunsets personify one of the best bars in Nice – Le Meridien. This rooftop terrace is exactly what you'd expect from any bar on the French Riveria, but more. Soak up the sun and quality cocktails as you look out onto the Promenade des Anglais. It doesn't get much better than that.
---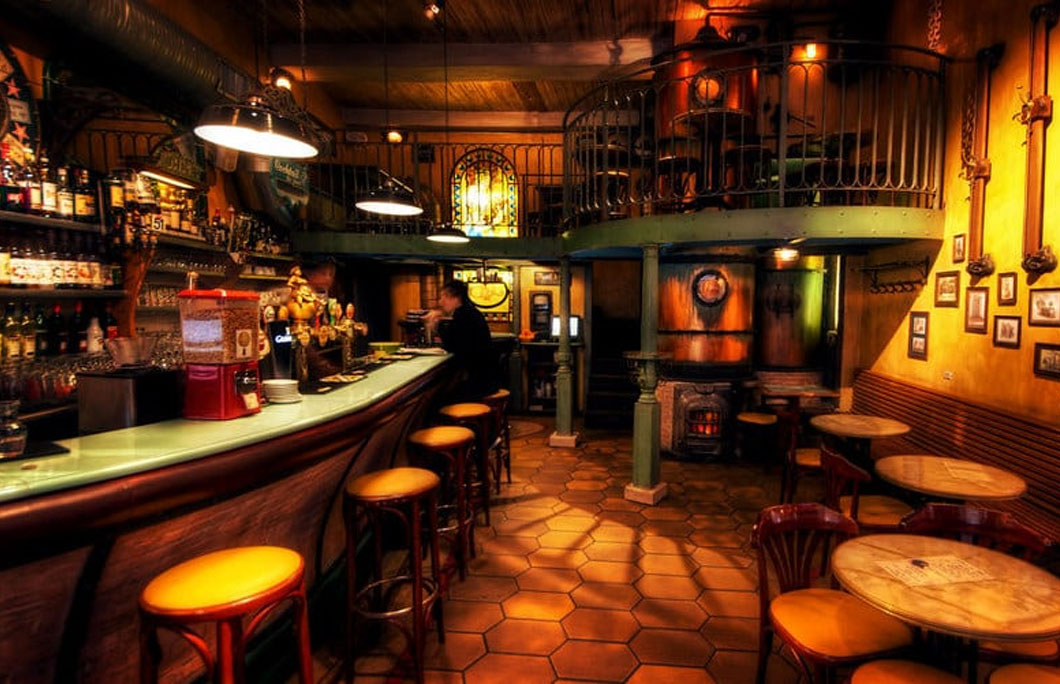 2. Les Distilleries Idéales
The unassuming exterior of this bar is what makes it one of the best bars in Nice. Les Distilleries Idéales has long been a local and tourist favourite when it comes time to indulge in cocktails and some of the city's best martinis. Drinking here feels as authentic as it gets.
---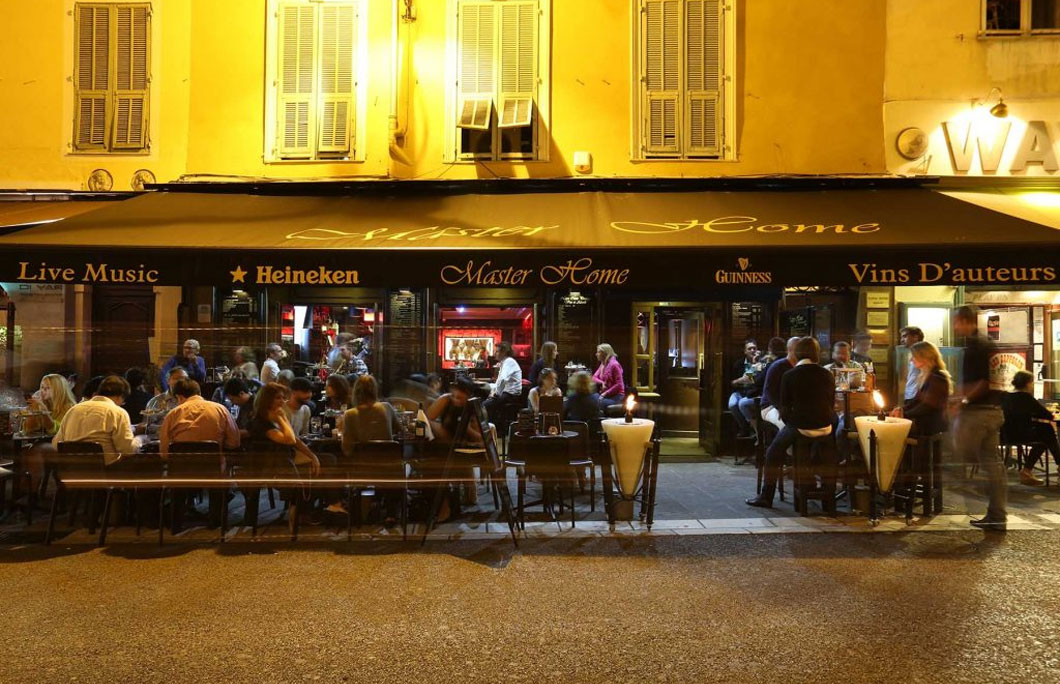 3. Master Home
Fancy getting tipsy with the locals? Master Home is the place to be any night of the week if you want to swap stories with locals or even practice your French. Play some chess with the local storeowners or simply enjoy the fairly-priced happy hour cocktails.
---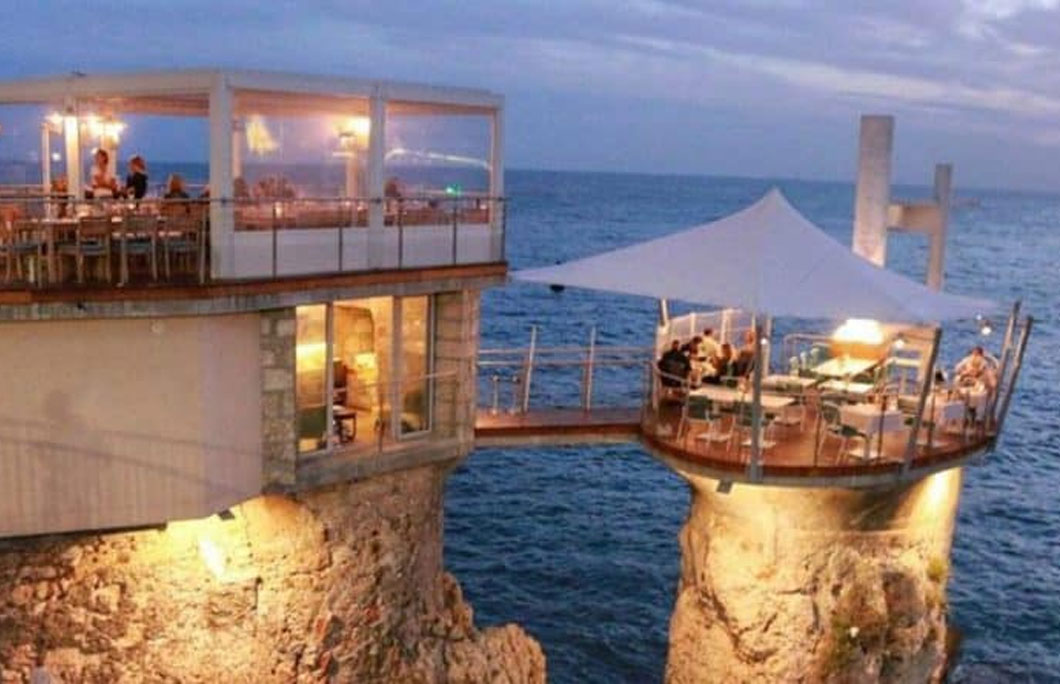 4. Le Plongeoir
This bar hovers above the sea on a small pillar of rock. If it sounds like you're visiting a bar straight out of James Bond then it's because that's exactly how it feels. Serving up stunning views and even more truly quality drinks, there's literally nothing at Le Plongeior that's not to love.
---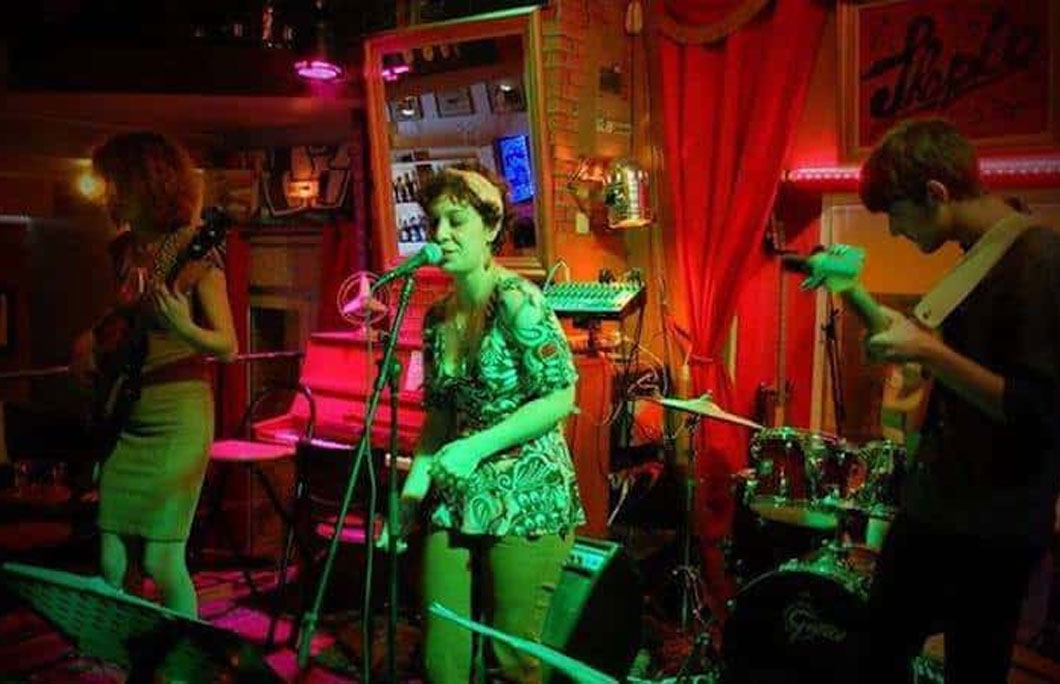 5. Shapko Bar
Jazz and blues radiate from the interior of the Shapko Bar, one of the best bars in Nice for those looking to enjoy great, live music. Bands play until 2:30 am every evening, and if you can't find a seat then you'll still have fun listening to the music spill out onto the beautiful terrace.
---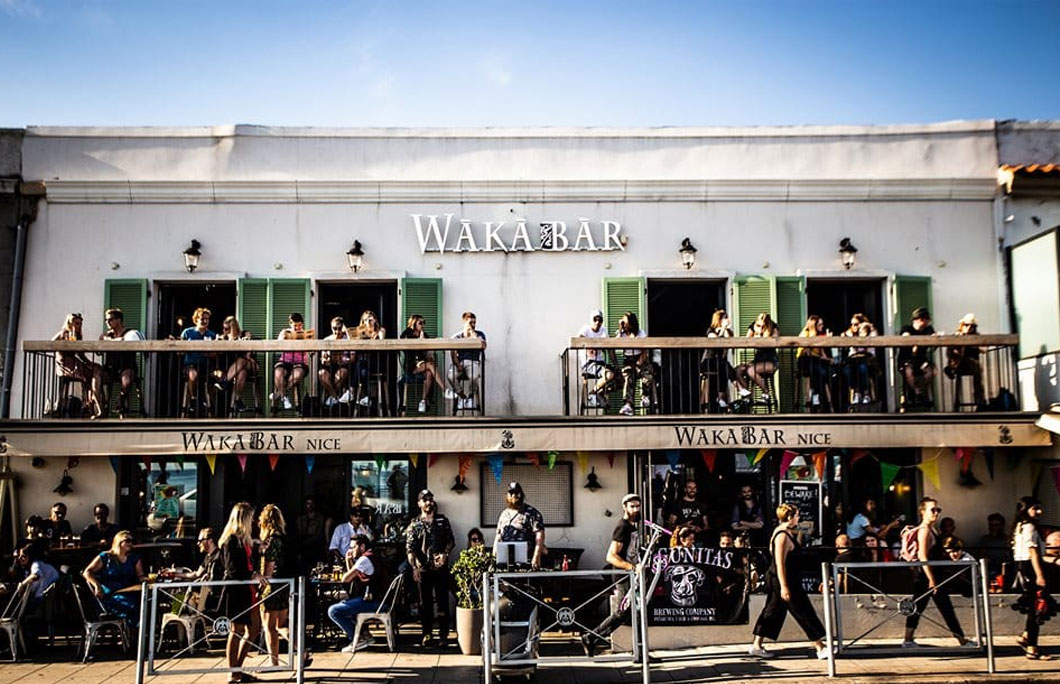 6. Waka Bar
If you're looking to take in some delightful Mediterranean views as you mix and mingle with young, trendy locals in Nice, then head straight over to Waka Bar. Good tunes and good vibes are always a given here. And, when you need some fresh air, you're literally right across the street from the beach.
---
7. La Movida
Offering two floors, two terraces, and colourful cocktails, La Movida, which is Spanish for movement, is home to pretty much anything you need on a night out in Nice. Enjoy the tasty drinks as you shake your hips to the swaying movement of the palm trees right outside.
---