Compare car hire, Airport parking, tours & attractions & much more…
Enjoy your experience with Enjoytravel.com
We make it easy for you to compare all the major travel companies, the widest selection at the best prices.
Welcome to EnjoyTravel.com
Welcome to EnjoyTravel.com, where we strive to find you the best possible deals to plan the holiday of your dreams. We provide a wide range of travel services, such as car hire, tickets, tours, airport parking, and much more. And with thousands of accommodation choices including hotels, vacation rentals, and villas, EnjoyTravel.com provides you with your own personal holiday creation service.
EnjoyTravel.com takes great satisfaction in providing outstanding customer service and going above and beyond to provide the greatest deals for customers.
Gone are the days of stressful booking, we look forward to helping you find the perfect holiday and Enjoy the whole experience.
Car Hire
No matter the occasion, EnjoyTravel.com offers a large selection of vehicles to choose from. We have a wide choice to fit all needs and interests because we recognise how important it is to have dependable and pleasant transportation while traveling. Whether you're looking for a compact car for a road trip by yourself or a roomy SUV, we've got you covered. Along with this, we make it simple for you to take full advantage of your travels thanks to our affordable prices and top-notch customer service.
Choose from well-known brands like Hertz, Avis, Europcar, SIXT, and Enterprise as well as local businesses. You can select from affordable models like the Fiat 500, cozy compacts like the VW Golf, roomy family vehicles like the Nissan Qashqai, or opulent models like the Mercedes E-Class convertible. We offer a variety of options for any destination with the ability to compare and book vehicle rentals in over 17,000 airports, major cities, towns, train stations, resorts, landmarks, and suburbs. Which option will you pick for your upcoming trip?

Compare car hire
Top car hire destinations
ENJOY FAIR FUEL POLICY
Don't over pay on your fuel, with an Enjoy Fair Fuel Policy you get what you pay for with no nasty hidden fees.
Enjoy Travel are the FIRST broker to ONLY provide quotes with a customer friendly fuel policy, just return the hire vehicle with the same amount of fuel as you collected it with and never over-pay on a dodgy fuel policy again!
Airport Parking
You've come to the perfect place if you're looking for easy and affordable airport parking for your next holiday. At EnjoyTravel.com, we provide a variety of affordable airport parking options. Our platform allows you to compare different parking options directly with the car par owners as well as through our partner comparison brands, APH and FHR Airport Parking, and find the best deal to suit your needs. With the option to book parking at all UK airports, we make it simple for you to locate a safe and practical location for your car while you're away. You can select the ideal parking choice for your needs and budget from a range of options, including long-term and short-term parking, meet & greet, keep your keys, covered and uncovered options, plus shuttle services to and from the airport.
Compare airport parking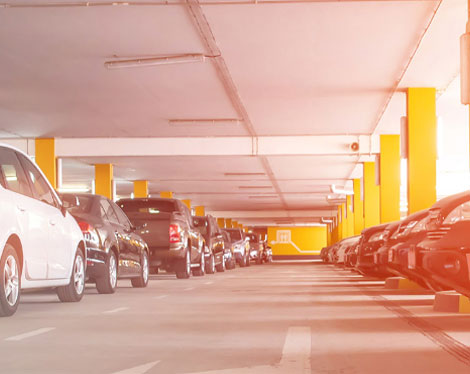 Meet and Greet
A driver will meet you at the terminal as part of a "Meet and Greet" airport parking service and transport your vehicle to a safe off-site location while you are away. The driver will bring your car back to the terminal so you can pick it up when you get there. Although it is the easiest option by far, it is also the most expensive. If this is the route you want to take, you can keep an eye out for discounts to make it a little less expensive.
Park and Ride
When using the park and ride service, you can park your car at a predetermined area and then ride a shuttle bus to the airport. When you get back, the shuttle bus will pick you up at the airport and drive you to your vehicle. This is frequently far from the airport, so keep that in mind when you travel.
On-Site Parking
On-site parking fulfils its purpose. They are garages or car parks that are situated inside the airport. Parking your car at the airport allows you to either walk or take a shuttle to the terminal. You can pick up your car from the same area when you get back.
Popular airports for car parking
Got a Question? Chat with our UK support team
Online chat help is open 08:30am to 17:00 weekdays. Email: [email protected]
Van hire
At Enjoy Travel, we recognize how crucial it is to have a reliable and spacious vehicle for your group outings or relocations. Because of this, we provide a wide range of vehicles at affordable costs. Using our website, you can filter through a range of van rental alternatives from a range of suppliers to discover the one that best meets your requirements.
We have a variety of vans available for rent, whether you need a smaller cargo van to move a few things or a large passenger van to fit a large group. No matter where you're going, you can quickly find and compare the ideal vehicle for your next adventure.
Compare Van hire
Top cities for van hire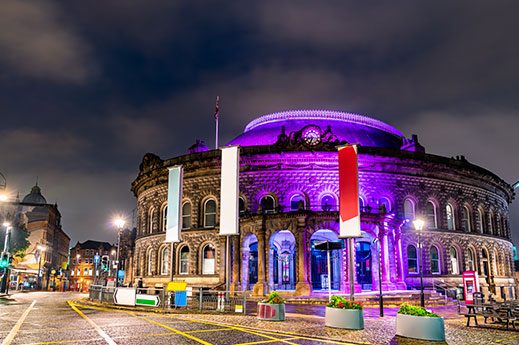 Leeds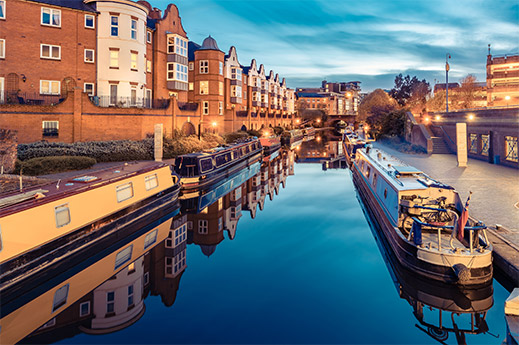 Birmingham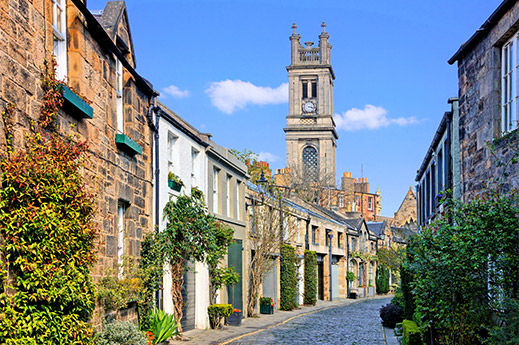 Edinburgh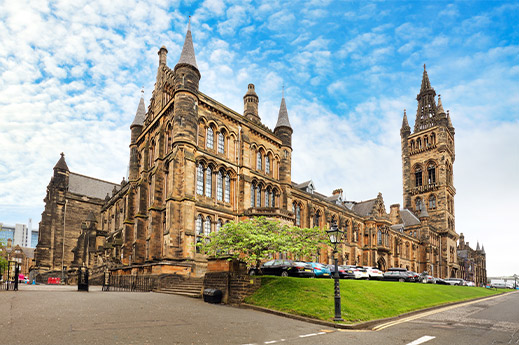 Glasgow
Got a Question? Chat with our UK support team
Online chat help is open 08:30am to 17:00 weekdays. Email: [email protected]
From our Big 7 Travel blog
FAQs
Enjoy FAQs
Enjoy Travel was created to help travellers find the ideal car for their holiday. Enjoy currently compares over 300 cars rental brands and includes everything travel-related: car rental, van rental, hotels, tickets, and much more. Our customer support team enjoys being able to assist our customers with their travel plans. Enjoy Travel is much more than a travel website; it is a travel website run by travel lovers.
If you have paid in full for your car hire, you can usually cancel it up to 48 hours before the pick-up time. If you have only paid a deposit, your booking is usually non-refundable. We recommend selecting the pre-pay option and adding cancellation protection, which allows you to cancel on both pre-paid and deposit options up to the collection time. Please keep in mind that cancellation policies may differ depending on the terms and conditions of your booking.
When you make your first reservation, you will be signed up for our email updates with exclusive deals and offers. But since you're reading, enter the code FREEFIVE at checkout to get a special discount.
Car Hire FAQs
Frequently Asked Questions about Car Hire
You can reserve a rental car by going to a car hire company's website or getting in touch with them personally. Many car hire companies allow online reservations; however, others may also demand phone calls or in-person visits.
You can compare over 100 lesser-known and regional companies to make sure you're getting the best bargain possible, including some of the most well-known names in the business such as Europcar, Enterprise, Alamo, Easirent, and Greenmotion.
Yes, most companies allow you to add an additional driver, but it usually comes with a fee. The additional driver must be of legal driving age and possess the necessary documentation.
It's usually a good idea to add insurance to your car hire, as your personal car insurance policy may not cover car hire. Make sure to check with your insurance provider to see what type of coverage they offer when renting a car.
Van Hire FAQs
Frequently Asked Questions about Van Hire
You can book a van hire by visiting a van hire company's website or contacting them personally. Many van hire companies accept online bookings, but some may need you to phone or visit in person to make one.
To hire a van, you must have a valid driver's license. Most van hire companies have extra conditions, such as age requirement or type of license.
Yes, for an extra fee, most van hire companies allow you to add additional drivers to your booking. The additional driver must meet the age and license criteria of the van hire provider.
Airport Parking FAQs
Frequently Asked Questions about Airport Parking
Airport parking can usually be purchased on the airport's website or contacting the airport directly. Some airports accept online booking, while others may need you to phone or come in person to make one.
Generally, it is much cheaper to book in advance, this also ensures your space especially during peak travel periods, as car parks tend to be full. By booking in advance, you can also take advantage of special discounts and offers.
Most airport parking providers allow you to cancel your booking with a full or partial refund, depending on the terms of your contract. Make sure you read the terms and conditions before booking and pay attention to the cancellation policy.