The Things You Should Know About Dominica
Located in the eastern Caribbean Sea of North America, Dominica might be one of the region's smallest islands but it still packs a punch. It hit the headlines in 2017 when Hurricane Maria wreaked havoc on the island, but it has quietly and successfully rebuilt itself. Thanks to its staggering biodiversity, sweeping sandy beaches and generous 18 month remote working visa, it's a hit with digital nomads. But how much do you really know about this English-speaking island nation? From the Caribbean's first ever long-distance hiking trail to the second-largest boiling lake in the world, here are a few interesting facts about Dominica that may surprise you.
If you are planning a trip to North America, Here are 7 interesting facts about Dominica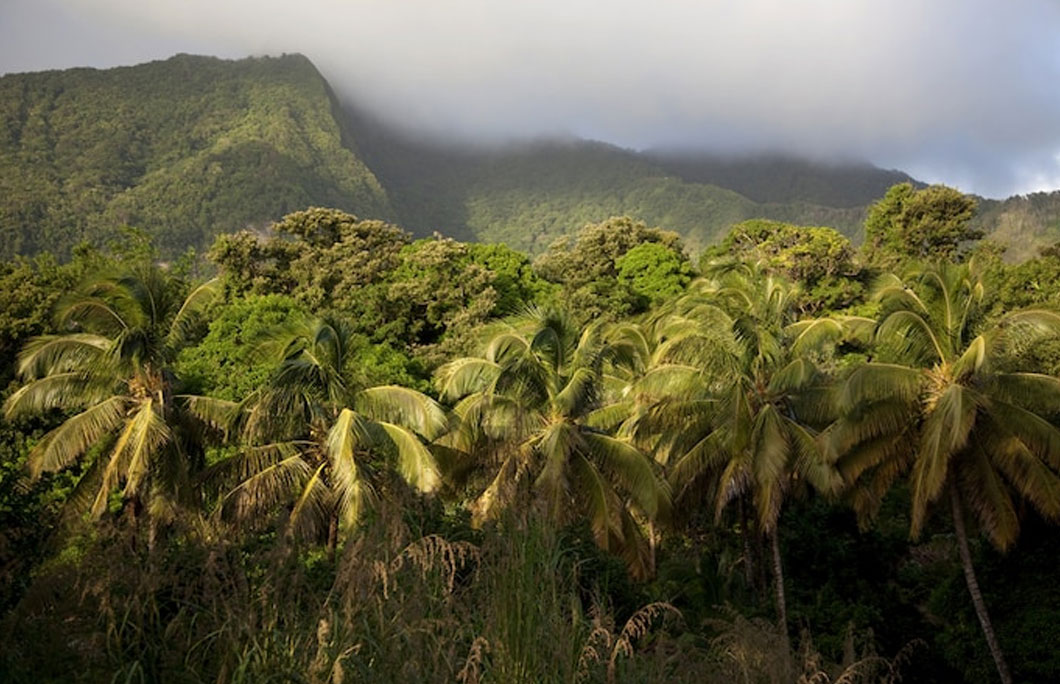 Rain-forest and volcanic mountains on Caribbean island of Dominica.
1. Dominica has the highest concentration of volcanoes in the world
There are nine active volcanoes in Dominica, though thankfully eruptions are few and far between. The last volcanic eruption was in 1997 and the one before that was in 1880. With the exception of a Mount. Patates deposit which had a Carbon-14 date of B.P. 450 years, most of the other dated materials on Dominica range from 20,000 to 46,000 years.
---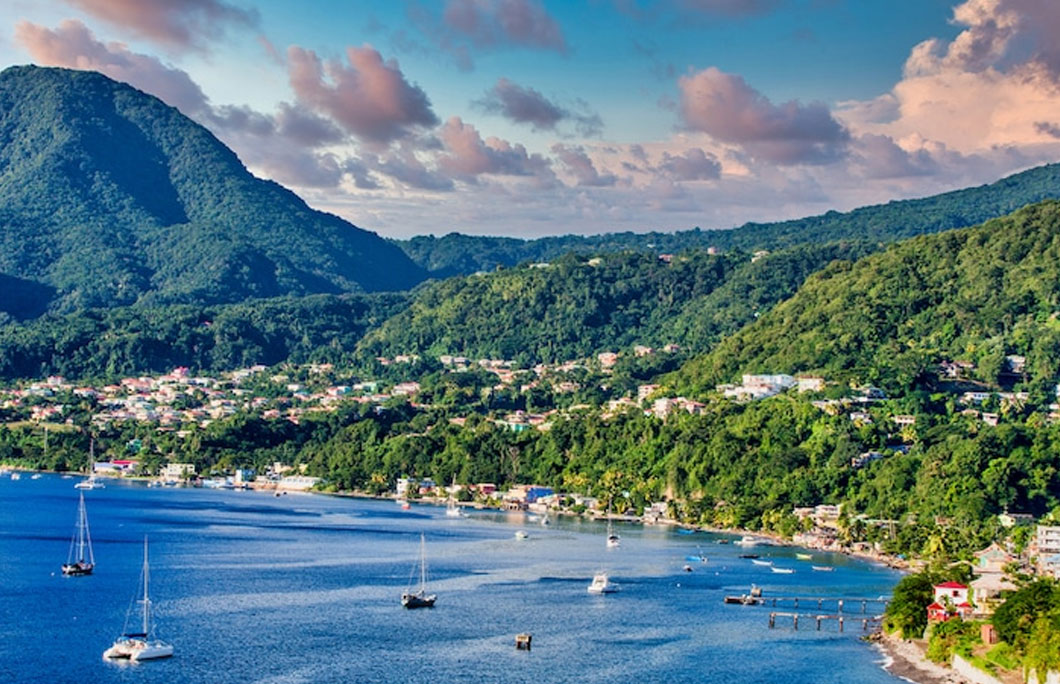 Blue Water and Green Hills of Dominica in the Caribbean
2. Dominica was the last Caribbean colonised by the Europeans
Christopher Columbus first visited Dominica as early as 1493 but the native Kainago people put up a fierce resistance against Europeans for centuries. In 1627 King Charles I attempted to put the Earl of Carlisle in charge of Dominica, but initial attempts failed. France claimed Dominica in 1635, but thanks to the efforts of local Carib communities, they failed to colonise the island too. Eventually, in 1660, Britain and France agreed to abandon Dominica.
It wasn't until 100 years later than Britain gained possession in accordance with the Treaty of Paris, though France challenged this until 1805. Britain established a legislative assembly in 1831 and re-established crown colony government over Dominica in 1896. The country gained self-government in 1960 and Edward leBlanc (head of the Dominica Labour Party) became the chief minister in 1961.
---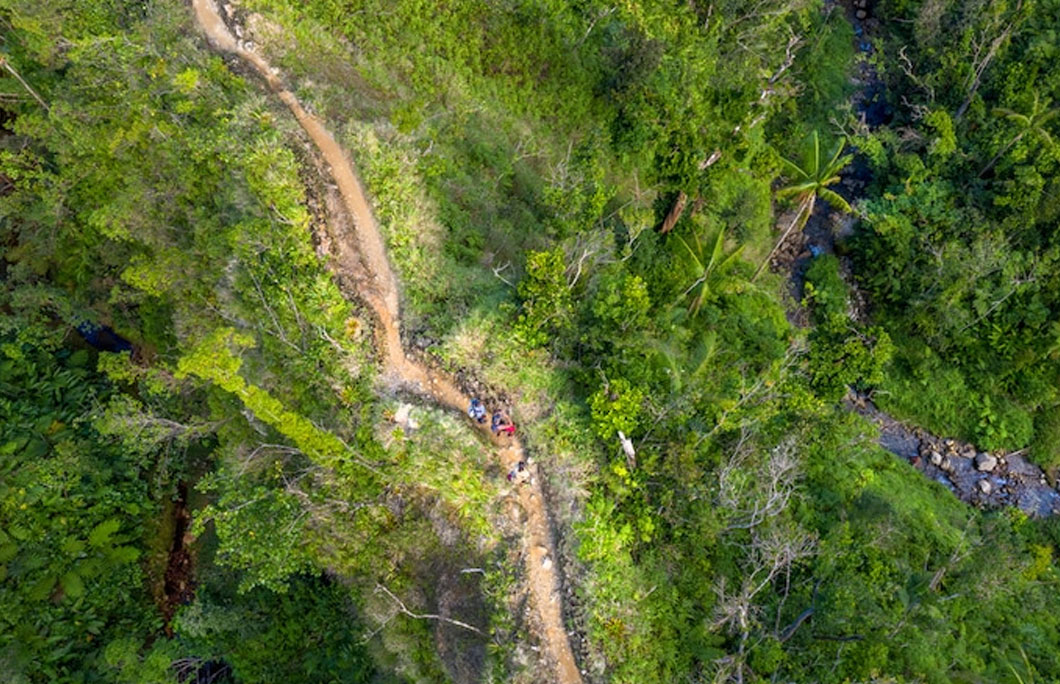 3. Dominica is home to the Caribbean's first long-distance hiking trail
The Waitukubuli National Trail (WNT) is the first long-distance hiking trail in the Caribbean. It is 183 km (115 miles) and split into 14 sections. Built between 2007 and 2012, the route spans the full length of Dominica and traverses some of the country's most dramatic scenery. It takes roughly two weeks to complete the route.
---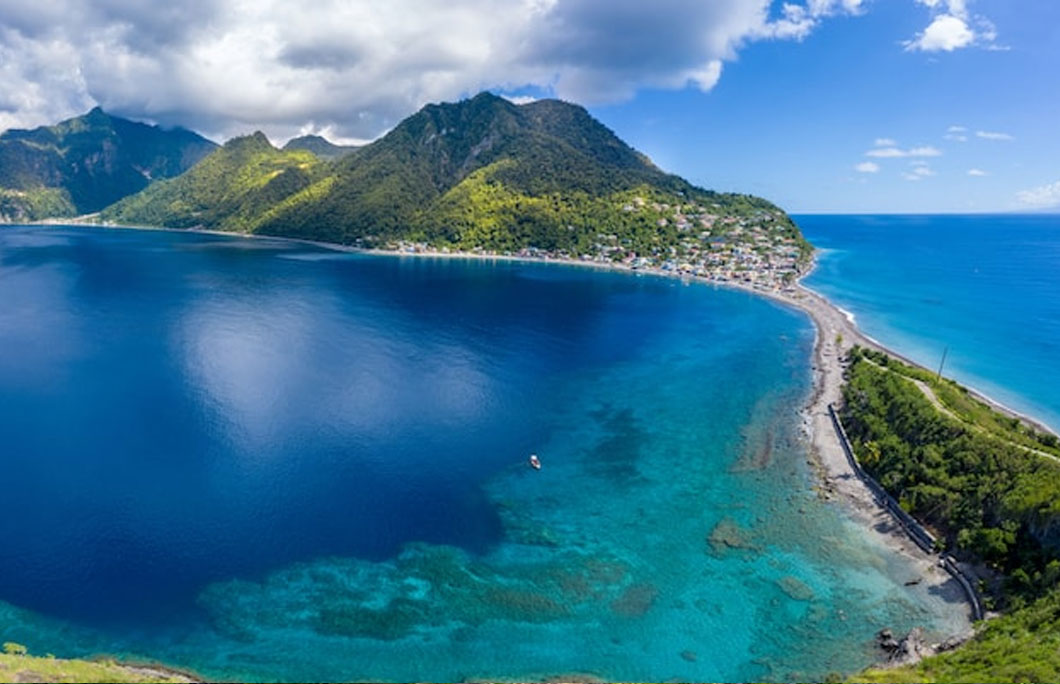 4. Dominica is home to the world's second-largest boiling lake
Dominica boasts the second-largest boiling lake in the world, which measures a whopping 207-ft wide. Discovered in 1873, it is actually a flooded crack in the earth from which hot gasses escape to vent the molten lava below. The largest boiling lake is in New Zealand.
---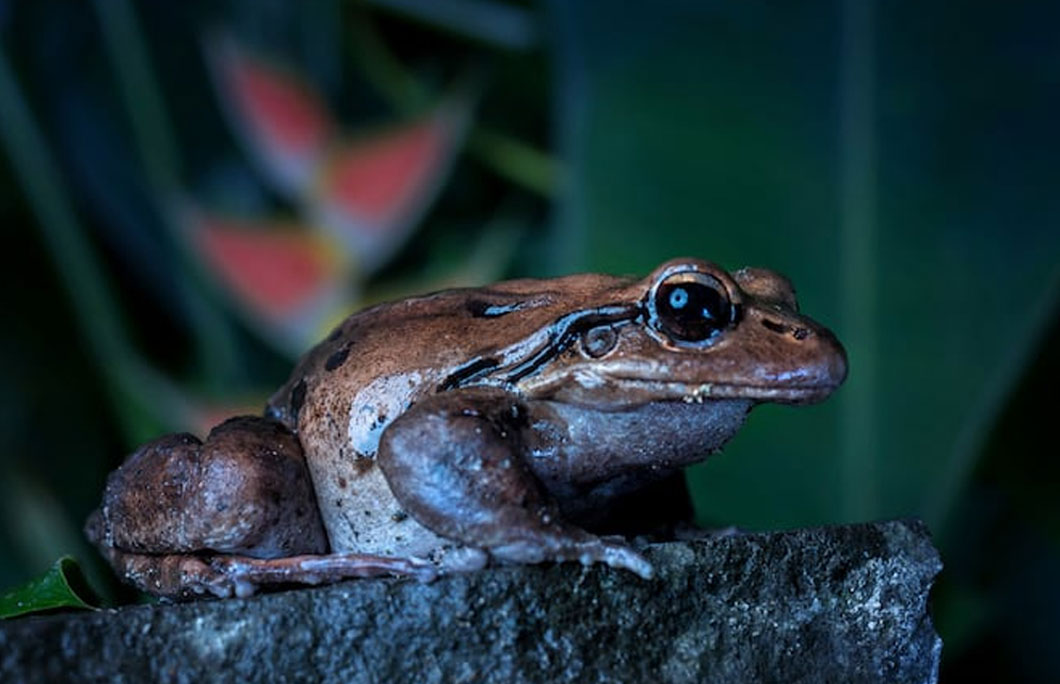 5. Dominica is home to a frog known as "mountain chicken"
Domina isn't short on interesting wildlife, but the "mountain chicken" frog is probably the most fascinating. Its official name is the Giant Ditch Frog, but locally it's known as "mountain chicken" due to its size and the fact it tastes like chicken. It's found only in Dominica and Monserrat, but there are now fewer than 100 wild frogs on Dominica and only two in Monserrat. Following the outbreak of a fungus that wiped out nearly 90% of the frog population, the Giant Ditch Frog Critically Endangered Species and protected.
---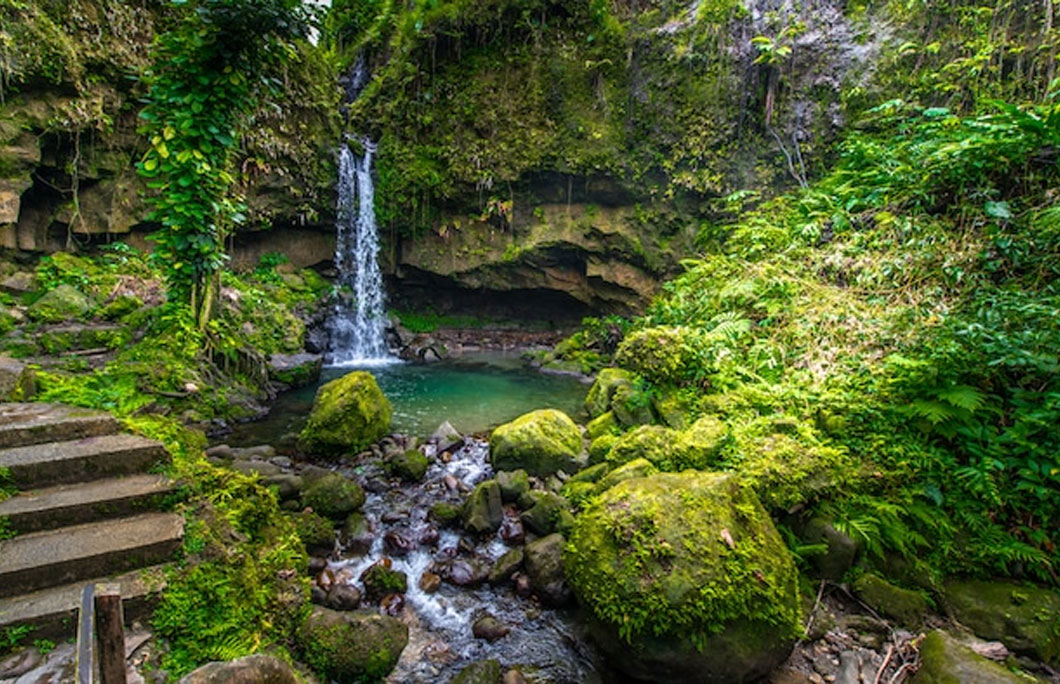 6. Dominica is mostly covered in rainforest
Around two-thirds of Dominica is rainforest, which explains the nickname "nature island". There are also 365 rivers winding their way across the island – one for every day of the year. The country's motto is "Apres Bondie, C'est La Ter", which means "After God, the Earth". That gives you an idea of the importance of biodiversity for this tiny island nation. There are around 200 species of bird here, as well as bats, iguanas and boa constrictors.
---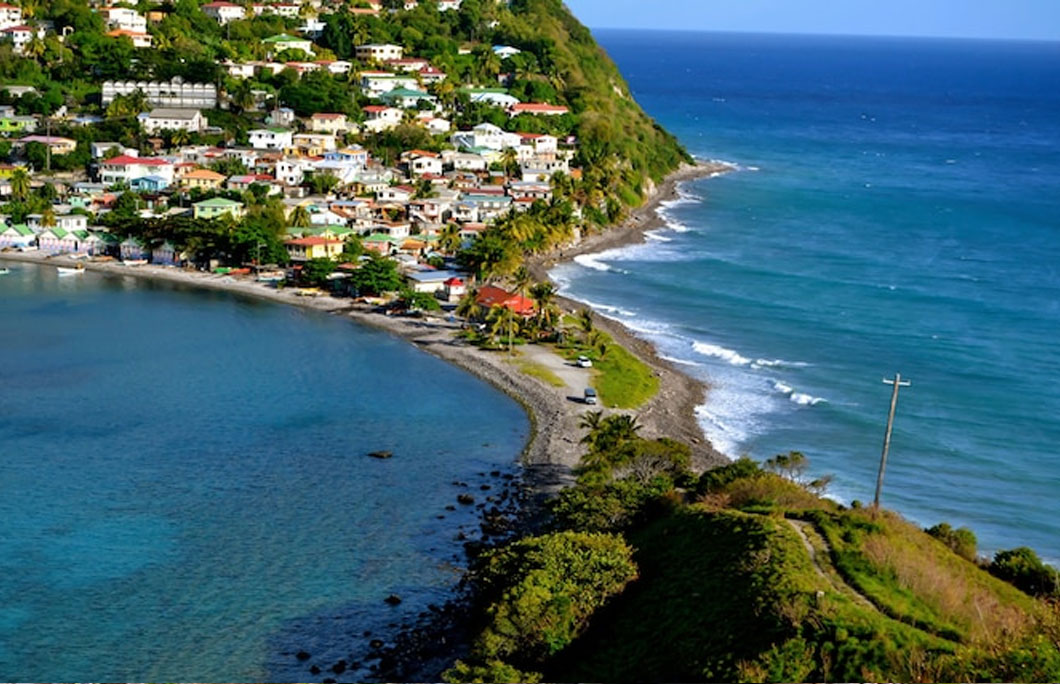 7. Christopher Columbus named Dominica
Christopher Columbus first spotted the island in 1493 and named it after the day of the week – Domingo (Sunday). Before this, early Caribs settlers named the island Waitikubuli, which means 'Tall is her Body.'
---