The 7 Places Worth Visiting in Scotland
Brimming with history, dazzling with natural beauty, and hiding mysterious secrets in every nook and cranny, is a highly accurate overview of the stunning country of Scotland. Situated in the Northern part of the United Kingdom, Scotland is a place that really has it all to captivate and mesmerise even the most sceptical tourist. From its unique Gaelic culture and cuisine, to architecture and landscapes, we're about to share with you 7 of the most incredible must-see locations in Scotland.
Best Places Worth Visiting in Scotland, How do these rankings work?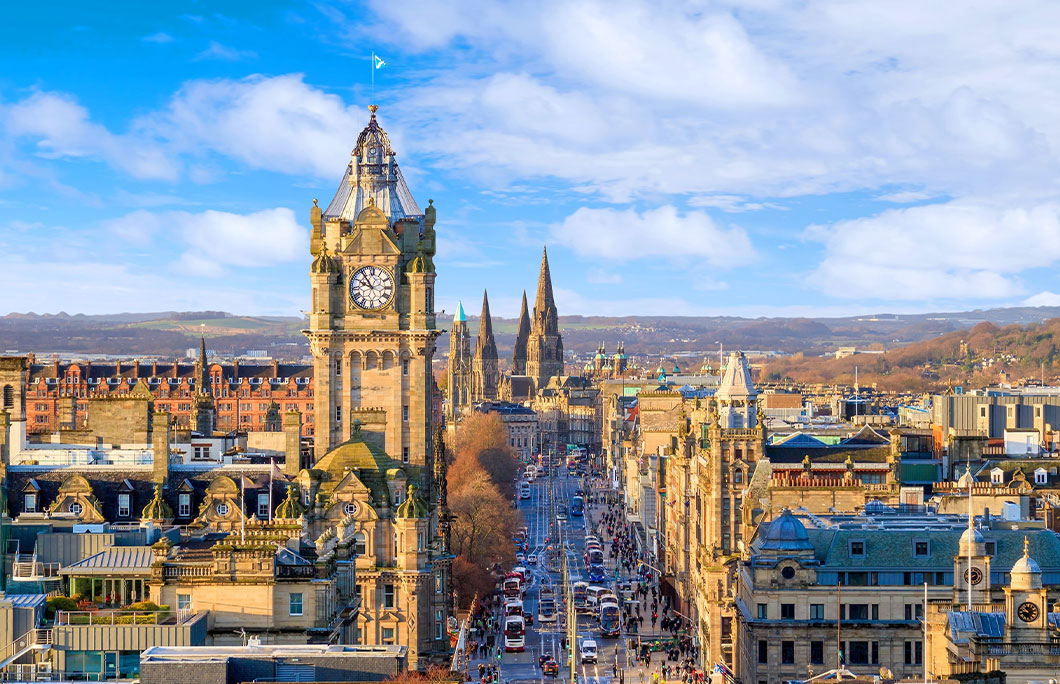 1. Edinburgh
Scotland's capital city is nothing short of fascinating. The cobbled streets whisper ancient stories, while the medieval architecture boasts rich heritage. The city's skyline is crowned by the majestic Edinburgh Castle, which is perched dramatically atop Castle Rock, a bold symbol of Edinburgh's resilience throughout time. The city lies nestled in between the sea and lush hills, offering exciting outdoor opportunities such as the dormant volcano, 'Arthur's Seat'. For those seeking a taste of the vibrancy of Edinburgh, then at the heart of the city lies Princes Street, a bustling shopping district. The Royal Mile is also an exciting visit with its charming shops, pubs, and historical sites, all lined across this ancient street.
The rich culture is reflected in the city's many events such as the renowned Edinburgh Festival Fringe, the world's largest arts festival. Foodies should take advantage of the delightful culinary scene of Edinburgh. Tuck into traditional Scottish dishes such as haggis, neeps and tatties, as well as international cuisines. The diverse world of gastronomy, buzzing atmosphere, history and nature makes Edinburgh an incredibly exciting destination.
---
2. Glasgow
Music lovers will find themselves at home in Scotland's largest city. The city has produced legendary bands and offers a thriving indie and alternative music culture. Prepare to be enchanted with Glasgow's thriving arts and culture scene, world-class museums and galleries. The wonderful architecture will have you snapping endless photos, and the warm and welcoming atmosphere will make you wish you didn't have to leave.
The shopping scene is booming with high end boutiques, popular retail chains as well as vintage, antiques and local crafts.
Gastronomy is always exciting wherever you travel in Scotland, and in Glasgow be sure to tuck into the "square sausage" for a taste of local breakfast culture. A trip to Glasgow allows you to experience a city that embraces you with genuine character, creativity and enthusiasm.
---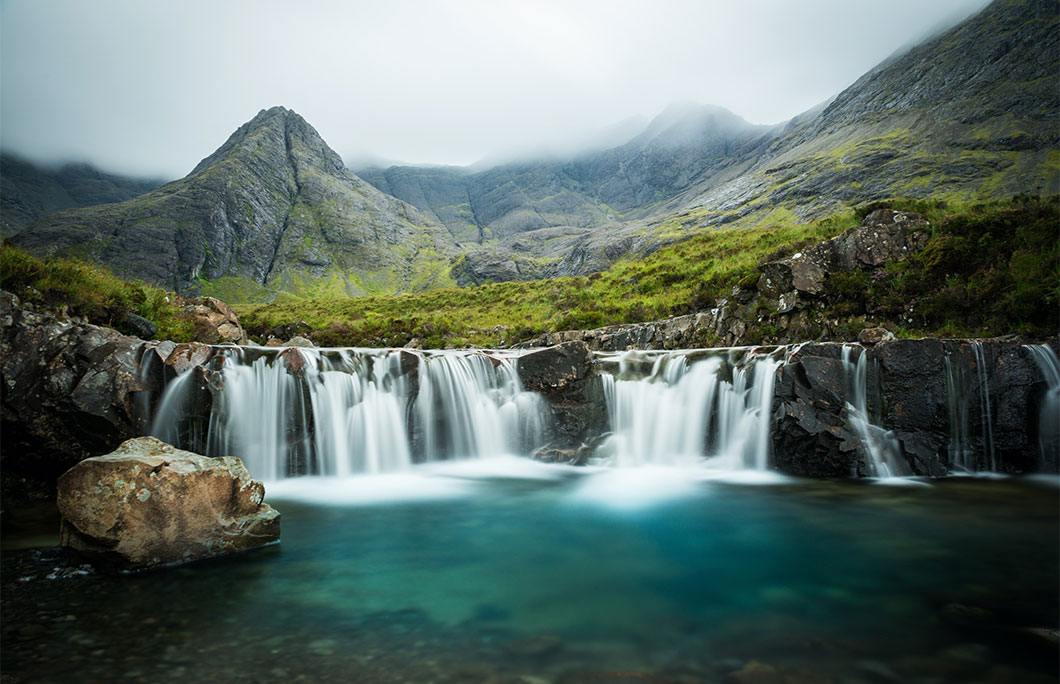 3. Isle of Skye
Considered a jewel in Scotland's crown, the Isle of Skye is a region that is sure to take your breath away. Fondly known as the "Misty Isle', the region holds great mystery that'll captivate visitors upon arrival. Its dramatic landscapes, iconic geological formations, and medieval castles boast aesthetically pleasing visuals. The rugged mountains hide secret fairy pools and stunning waterfalls, while the magical lochs and quaint coastline villages are waiting to be discovered. The colourful harbours are brimming with traditional seafood, offering visitors a taste of local life.
With alluring beauty combined with rich heritage, the Isle of Skye promises an unforgettable experience.
---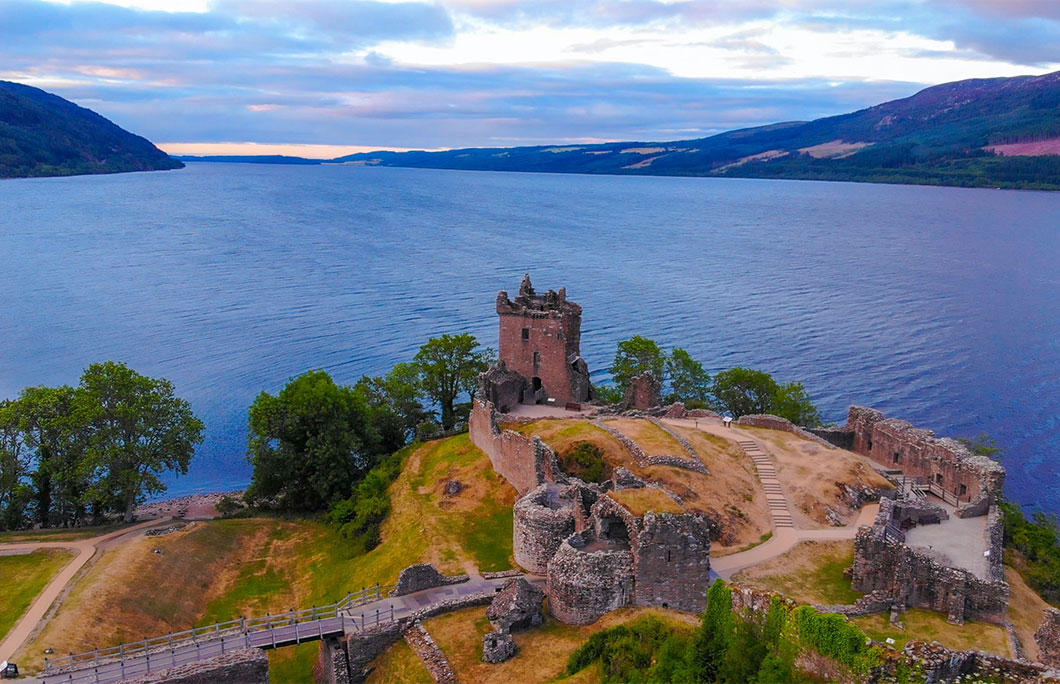 4. Loch Ness
Adventure blended with hidden secrets and fantasy, is what you're in for when visiting Loch Ness. This is the trip where you can let your imagination run seriously wild. Famous for the stories of the 'Loch Ness Monster', (also known as "Nessie") this mythological creature still remains undiscovered. The mysterious stories of Nessie spark such curiosity amongst the locals, that in August 2023 the biggest search in over 50 years was conducted for this fascinating monster! Drones fitted with infrared cameras were flown over the loch, as well as a hydrophone inserted underwater to track any unusual sounds. The organisers claimed it to be the biggest search for Nessie since the Loch Ness Investigation Bureau studied the loch in 1972.
Don't let Nessie scare you away, as visitors are able to explore the shores and glide across the water in boat cruises. Even if you are to spot the mysterious creature, we're sure Nessie is a friendly monster!
Myths aside, Loch Ness boasts beauty that will capture your heart, and attractions that offer a glimpse into Scotland's past and present. Most definitely a trip where you'll create tons of memories worth cherishing.
---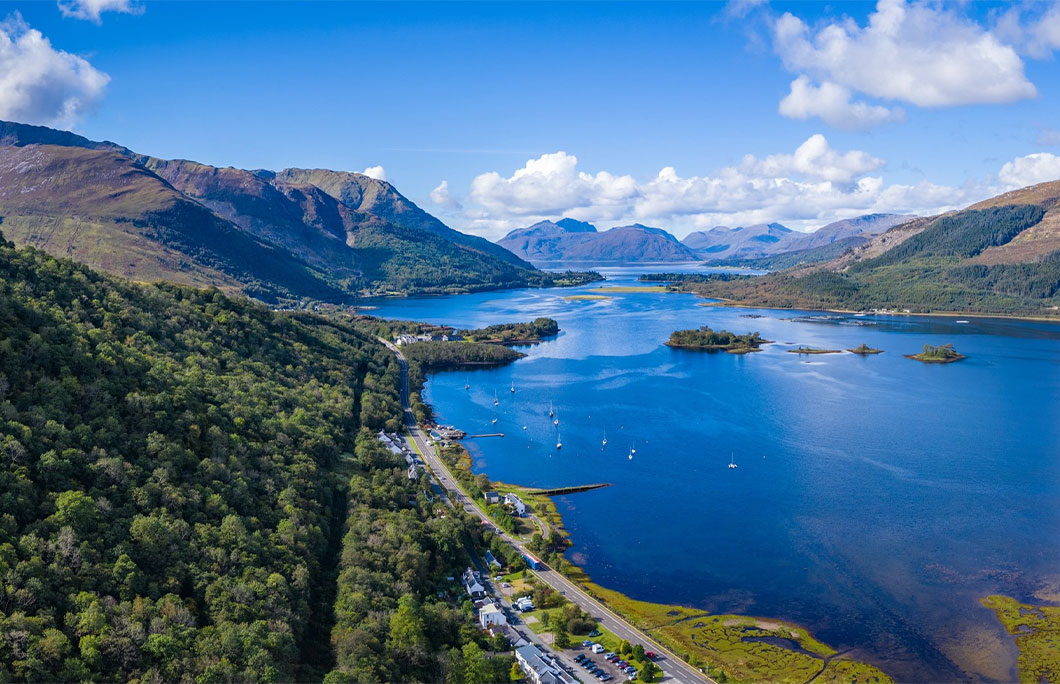 5. Scottish Highlands
A haven for nature enthusiasts, hikers and bikers, the Scottish Highlands are a prized gem of the country. A magical escape into Scotland's endless breathtaking landscapes and greenery, this mountain range is also home to the highest peak in the UK. Ben Nevis attracts trekkers from across the country, all keen to tackle this climbing challenge.
Alongside its majestic, untamed beauty, the region is overflowing with history and culture. The striking castles and historic battlefields open a window into the storied past, while the traditional Highland games and ceilidh dances offer a rich cultural experience.
The Highlands is a place to visit for those seeking a refreshing adventure that'll have you feeling re-charged.
---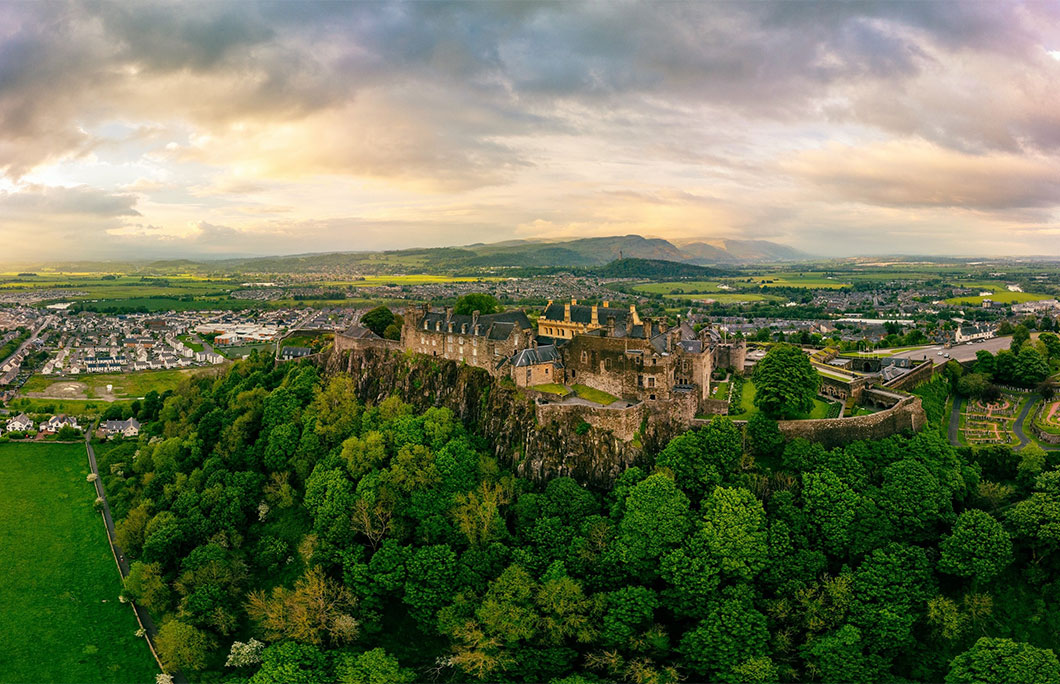 6. Stirling
Nestled in the heart of Scotland lies a captivating city brimming with history and vibrancy.
The Stirling Castle perched atop a volcanic crag, commands the scene with its fascinating location and majestic presence. This striking piece of architecture is not only a magnificent beauty, but also stands as a gateway to explore Scotland's rich history through time, with multiple royal coronations and bloody battles. Not only has Stirling Castle played a pivotal role in Scottish History, but the Wallace Monument also offers an educational experience in understanding Scotland's struggle for independence.
The modern side to the city is well captured by the renowned Stirling University, with the youth bringing diversity and vibrancy to the environment.
Stirling offers a unique blend of a friendly atmosphere with bustling markets, and thriving arts scene with deep history. Perfect for an exciting and unforgettable trip.
---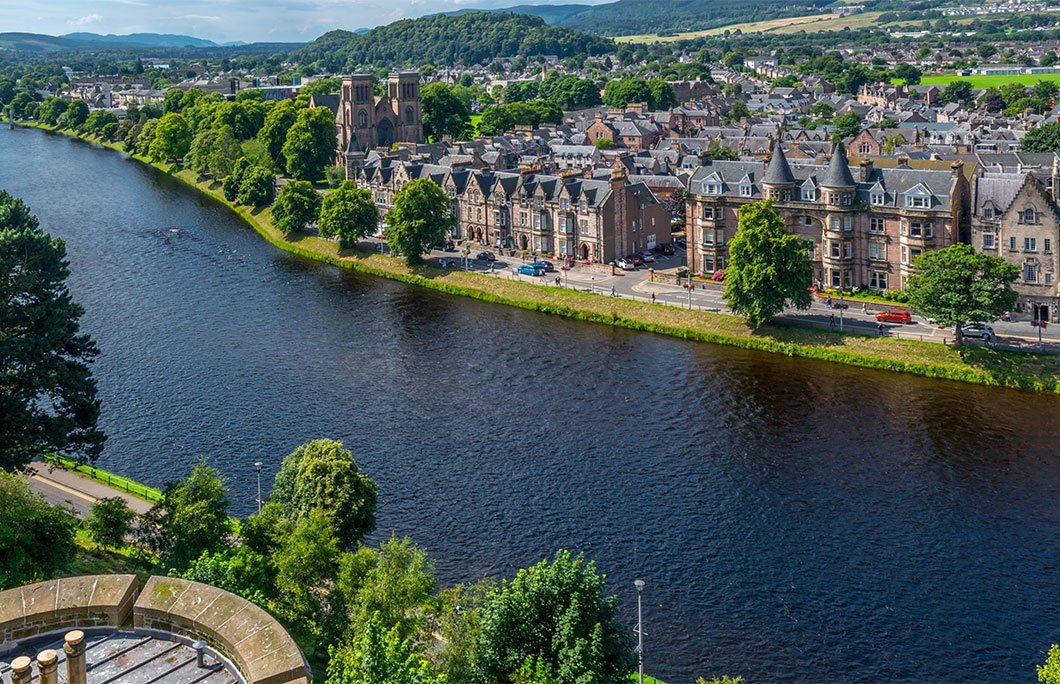 7. Inverness
Offering charm with picturesque aesthetics, Inverness is known as the "Gateway to the Highlands". It's a place where one can experience the real and raw rugged beauty of Scotland. With close proximity to Loch Ness, Cairngorms National Park and several other historical sites, Inverness allows you to tick off multiple boxes during your visit. Inverness Castle will have you enchanted with its stories of the past, while the Victorian Markets will take you on a journey of unique shopping. The River Ness invites visitors to stroll alongside with its effortless flow, and the city's pubs and restaurants offer a fulfilling culinary adventure.
With its excellent location, mixture of natural beauty with striking architecture, Inverness is definitely worth a visit.
---