Cannot decide whether to choose Budapest Vs Vienna?
Budapest and Vienna are both beautiful cities that attract millions of tourists every year. Budapest is known for its pre-war architecture, thermal springs and vibrant nightlife. Vienna, on the other hand, is known for its cultural institutes, coffee houses and diverse food scene. Budapest lies on the banks of the River Danube and is very picturesque. Vienna with its exquisite architecture and horse-drawn carriages that clippety-clop along the streets feels very elegant and grand. Both cities are utterly charming with a wealth of things to see and do. We highly recommended visiting both! However, if you are short on time and can only visit one, which should you pick? Our guide on how to choose between Budapest or Vienna should help you make up your mind.
Budapest Vs Vienna: How to Choose Between the Two
Overview – is Budapest or Vienna better?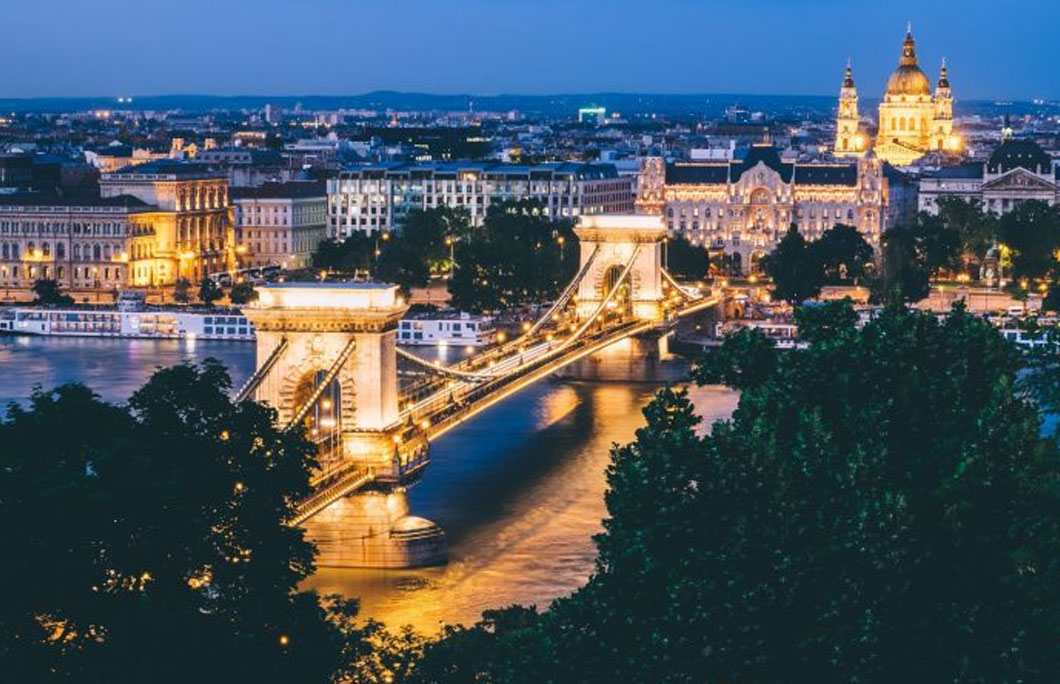 Budapest is the capital and largest city in Hungary. When you see the elegant, bridged city bisect by Europe's second-longest river you'll understand why it is called The Pearl of the Danube. Budapest is a captivating city with its medieval and Baroque buildings, Gothic archways, cobble-stoned streets and beautiful bridges. It has an energetic nightlife scene too.
Fun Fact: Budapest was once two cities, Buda and Pest. Both areas were linked by a bridge and merged with Óbuda (Old Buda) to form the new metropolis of Budapest.
Vienna is the capital and largest city of Austria. It is a sophisticated city with lots of public gardens and a splendid mixture of architecture representing many periods and styles. The city feels safe and has a relaxed vibe to it. This makes it a pleasure to roam, especially for families and solo travellers. The city's history runs deep and there are a plethora of cultural institutions to visit. Being one of the most culinary diverse cities in Europe, it is a great destination for gourmands. Once you visit Vienna, you'll understand why it was voted the best place to live in both 2018 and 2019.
Both Budapest and Vienna have an extensive and efficient public transport system. Getting around both cities is very easy. Public transport is slightly cheaper in Budapest compared to Vienna, but both cities have a good selection of travel cards for visitors. However, both Budapest and Vienna are beautiful cities as are easy to discover on foot. Just wear comfortable shoes.
When it comes to budget, Budapest is cheaper to visit than Vienna. Your money will go further in Budapest especially when it comes to food and accommodation.
---
Budapest
There are so many iconic landmarks in Budapest, for instance, the Hungarian Parliament Building, which is the third-largest assembly building in the world. The Chain Bridge is another iconic landmark. This bridge straddles the Danube and links the two cities of Buda and Pest. Buda Castle, built in the 13th-century, houses the Hungarian National Gallery and Castle Museum and this is a great place to get your culture fix. St Stephen's Basilica is another popular landmark. It is the largest church in Budapest.
For some of the best views of the city, visit the Fisherman's Bastion, with its striking turrets and spires. It is particularly beautiful at sunrise and getting up this early is a great way to beat the crowds and see the city come to life.
A river cruise is an ideal way to see the sights as you can really appreciate the beauty of all the buildings when you see them from the river.
For a very unique experience, visit the Hospital in the Rock. This was built as a secret military hospital and bunker but nowadays it is an eye-opening museum that tells the history of the building and the history of Budapest.
Budapest has wonderful thermal baths that are heated naturally by hot springs. The thermal baths are housed in grand old buildings and you really do feel like you are stepping back in time when you enter. All the bath complexes are roughly the same in principle with different pools and thermal treatments at varying temperatures. There are both indoor and outdoor pools. The Szechenyi Baths is the biggest and most popular but the Gellért Thermal Baths feels more intimate and less crowded.
---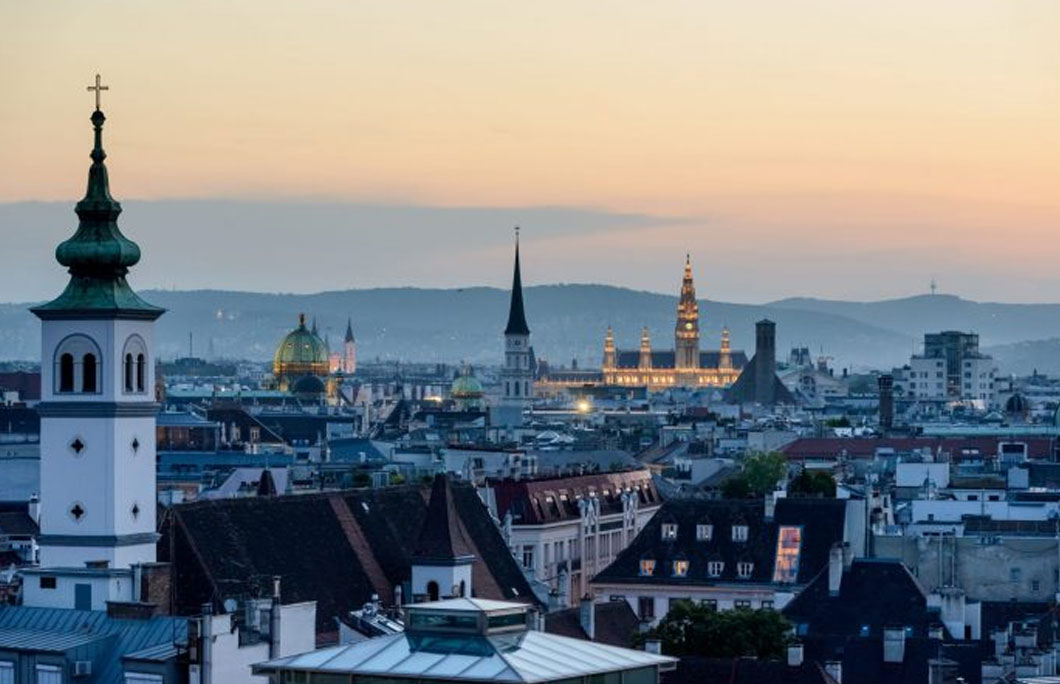 Vienna
Vienna is a city that caters to all types of travellers and tastes. With its marvellous museums and galleries, it attracts globetrotting art aficionados to admire precious artworks and masterpieces. One of the most popular being Gustav Klimt's 'The Kiss', which hangs in the Upper Belvedere Palace. For more cultural fixes, the MuseumsQuartier is a vibrant area filled with marvellous museums, cool bars, cafés and restaurants. There's also a sculpture park cum mini-golf course which is always fun, especially with children.
Speaking of fun, the Prater amusement park in Leopoldstadt in the 2nd district is one of Vienna's most popular tourist attractions. It is great fun for all ages. One of the best things to do is to take a ride on the Riesenrad Ferris wheel where you can get a beautiful bird's eye view of the city. This is a particularly great place to visit in the evening time when you can see the city all lit up.
Brush up on your history of Vienna with a trip to the Hofburg Palace and then take your pick of public parks to enjoy a picnic or stroll around the fragrant blooms. Some of the prettiest parks and gardens in the heart of the city are the Vienna City Park, Volksgarten and the palace garden in Schönbrunn.
A unique attraction is the Spanish Riding School Vienna, which is a horse ballet, kind of. The Spanish Riding School practices the traditional art of breeding, keeping, training and riding Lipizzaner horses. This is on UNESCO's list of intangible cultural heritage of humanity. On a tour or during a performance you can see the horses dancing to music in the stunning riding hall.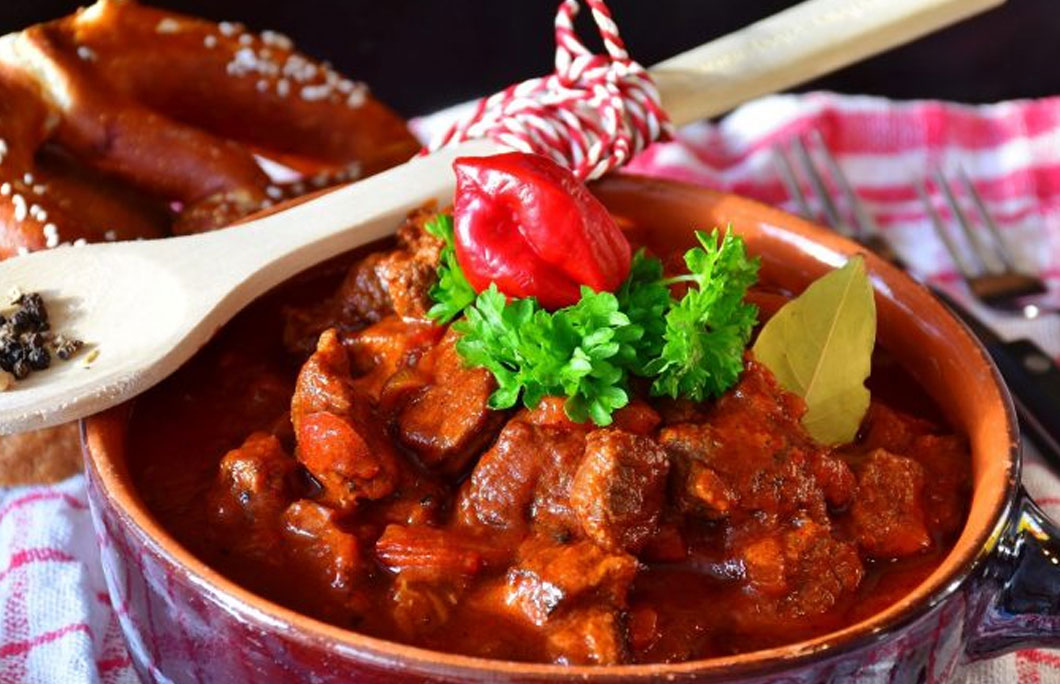 The food in Budapest is hearty and flavoursome and there is a super street food scene, too. There is a great selection of restaurants in Budapest serving cuisine from around the world and serving regional specialities. If you want to try the local cuisine, order up a big bowl of paprika-spiced goulash and dumplings, lángos, chicken paprikash, palacsinta (Hungarian pancakes) and sugary chimney cake (kürtőskalács). For some great street food, head to the Street Food Karaván. If you get a chance, sample some Hungarian Tokaji wine, it would be rude not to.
Vienna is known for its culinary diversity. The city has a vast array of restaurants serving food from all over the world. However, if you want to keep it local and enjoy the spoils of Viennese cuisine order the following dishes: Wiener schnitzel, tafelspitz, apfelstrudel and Kaiserschmarrn. When it comes to the great food fight of Vienna, the rivalry between the Hotel Sacher and Demel is legendary. Both businesses claim they invented the recipe for Sachertorte. For a slice of Viennese history order some of this rich chocolate cake in both establishments and you decide which one is best.
Both cities have a long café culture tradition. For a caffeine fix in Vienna, join the queue outside Café Central. This traditional Viennese Kaffeehaus first opened in 1876 and was once the go-to place for Freud, Trotsky and Stefan Zweig. In Budapest, the New York Cafe is one of the oldest coffee houses in the city and one of the most beautiful in the world. It is like dining in a palace.
---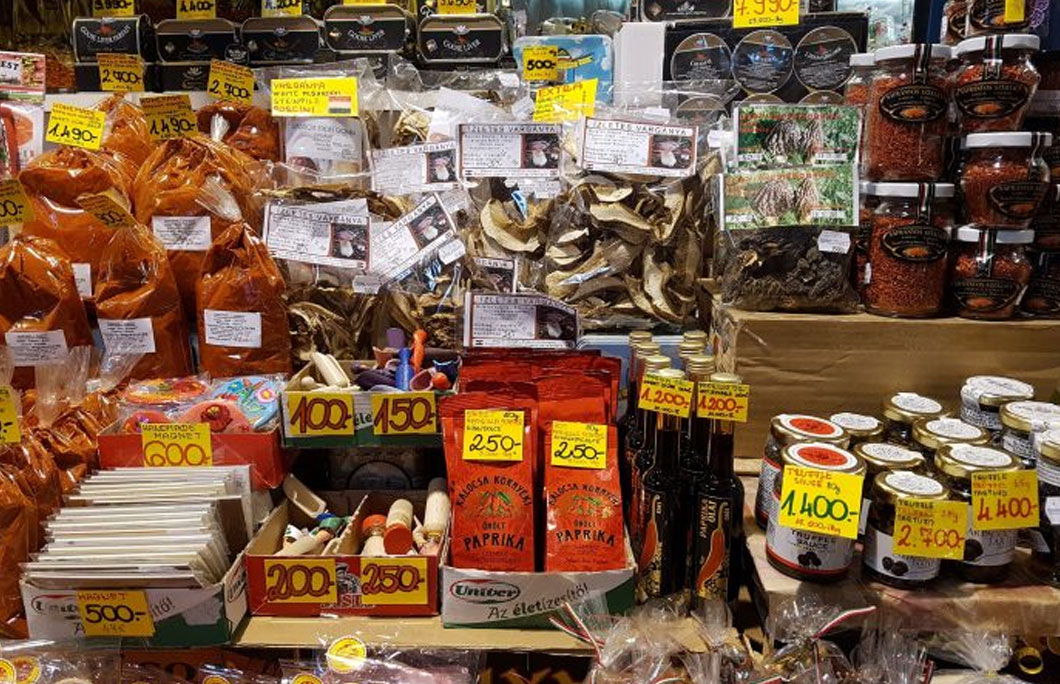 Budapest is a good destination for shopping, especially for local handicrafts. There is a nice mix of malls, boutiques, quirky small shops and markets. For a memorable souvenir buy some Hungarian paprika in a colour tin, Hungarian porcelain, especially Herend porcelain, and Hungarian dolls dressed in traditional dress. For high street shopping, Váci utca is the best street and the famous Great Market Hall is a grand old building selling the most wonderful food and drink produce.
Vienna is a great shopping city with its mix of designer boutiques and smaller local businesses. Art and antique collectors will also find some good places to pick up pieces. If you fancy flexing your credit card on designer labels, head to the luxury shopping district of Goldenes Quartier. Bargain hunters should seek out the Naschmarkt flea market where you'll find all manner of goods for sale and you can nab yourself a deal. The market takes place every Saturday from 6.30am to 2pm, but it is best to get there early.
---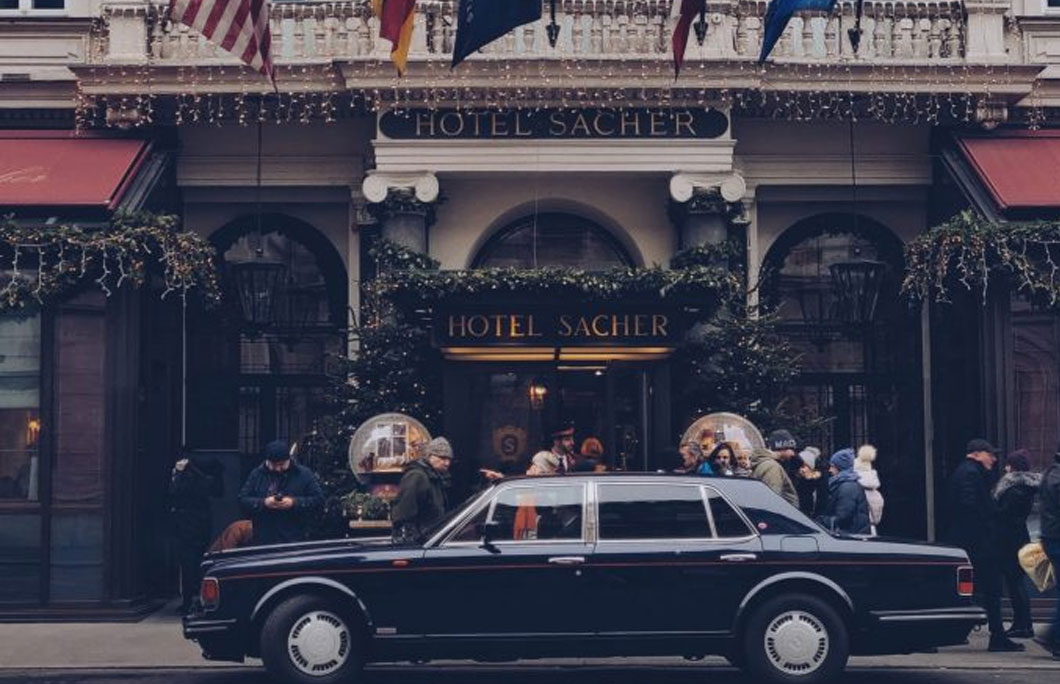 If it's your first time in Budapest, and you want to be close to all the historic sights on the Buda side, find a hotel in the Castle District. It goes without saying, prices here will be higher than elsewhere in the city. Across the river is District V, the downtown area. Here's where you'll find the Parliament Building and plenty of riverside cafes and restaurants and the shopping area. Again, being so close to everything, prices here will be steeper than elsewhere. Another great place to stay is Theresa Town (District VI) home to Andrássy Avenue. This wide, elegant thoroughfare links the city centre with Heroes' Square and City Park. Ornate buildings, the Budapest State Opera House and the House of Terror line the avenue. Being slightly away from the river, hotel prices are marginally lower here. District VI, Terézvaros is probably the best area for budget travellers.
In Vienna, the main tourist attractions are located in Innere Stadt, the 1st district. Therefore, if you want to be within walking distance of all the major sights and attractions, this is the best place to find a hotel. Obviously, accommodation in the 1st district will be more expensive than in other areas. The 2nd and 3rd districts (Leopoldstadt and Landstraße) have a great selection of accommodation options for those with a more mid-range budget. These areas are still very handy for all the sights and are within walking distance of the 1st district. If you want to save money on accommodation, a great place for those on a budget is in and around the 10th district near the Favoriten train station.
---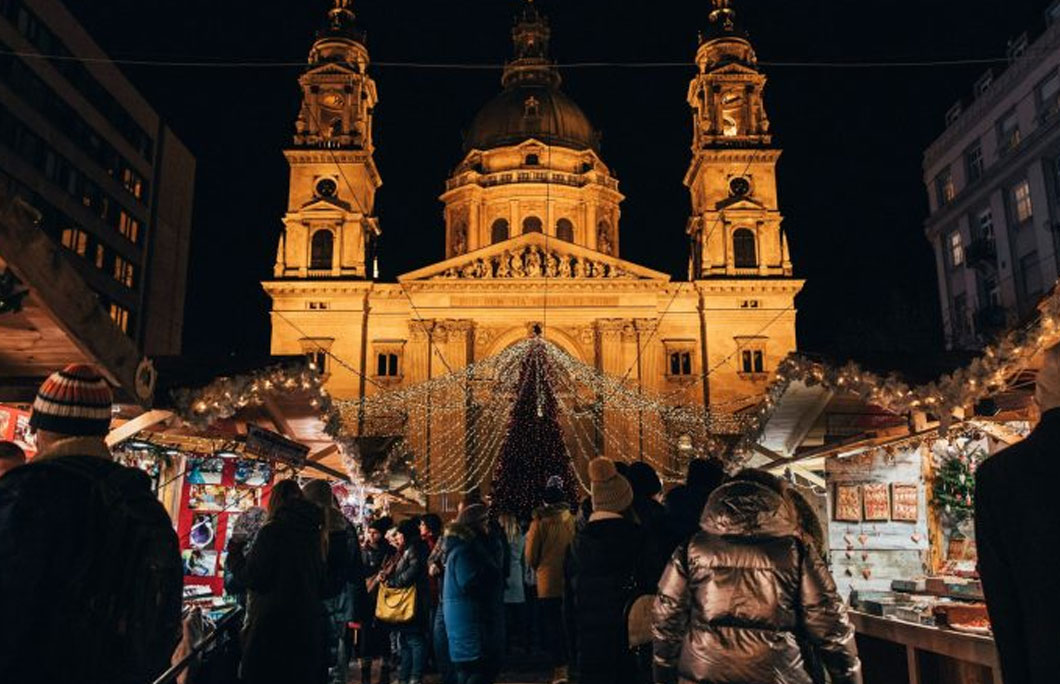 The shoulder seasons are the best time to visit Budapest. This is when there are fewer tourists and the weather isn't too hot or cold. Springtime, late summer and early autumn are ideal temperature-wise. Budapest is bitter cold in the winter and the weather is cloudy and snowfall frequent. However, braving the winter cold will reward you with the warmth of the festive season. Twinkling festive lights, Christmas markets and good cheer make this a great time to visit Budapest.
Much like Budapest, the shoulder seasons are the best time to visit Vienna. The most agreeable weather is in the springtime and autumn. The hottest month in Vienna is July with an average day time temperature of 22.6°C (73°F). January is the coldest month and has an average temperature of -1°C (30°F). In the winter it usually snows in Vienna, however, this can just add to the winter wonderland feel, especially around Christmas time. Again, as with Budapest, if you visit Vienna in the winter, your reward will be a very festive feel and beautiful Christmas lights and markets.
---