Cannot decide whether to choose Cairo Vs Luxor?
Cairo and Luxor are two of Egypt's most popular destinations. Both offer sand-covered tombs, frenzied markets and a river-front location. But where Cairo is a living, breathing city, with a 20 million-strong population, Luxor has been a tourist mecca since the mid-19th century. If you're torn between the two, take a look at our handy guide to work out whether Cairo or Luxor is the best fit for your trip.
Cairo Vs Luxor: How to Choose Between the Two
Overview – is Cairo Or Luxor better?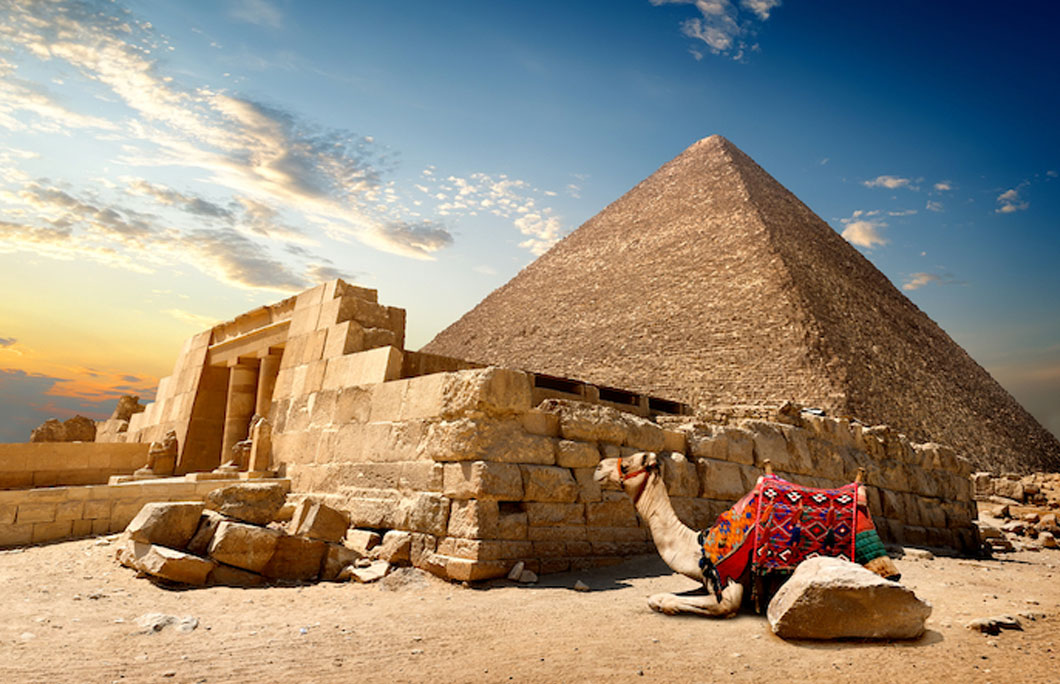 Cairo, the Egyptian capital, is the largest city in the Arab world and has been for over 700 years. The megacity boasts a diverse and dramatic history, from pharaonic civilizations to the capital of the Islamic empire. It's a chaotic, crazy capital thronging with people, cars and donkeys but it's also one of the most culturally rewarding cities in the world. Even to scratch the surface, you'll need at least four or five days here.
Luxor is around 668 km south of Cairo, along the River Nile. It was one of the most important cities in Pharaonic Egypt, though back then it was called Thebes. Today, it's a modern city with strong tourism infrastructure. Certain areas are bustling and boisterous, but for the most part, it's a more laidback experience than Cairo. Blockbuster sights here are packed closer together, which means you can cover more ground on a shorter trip.
---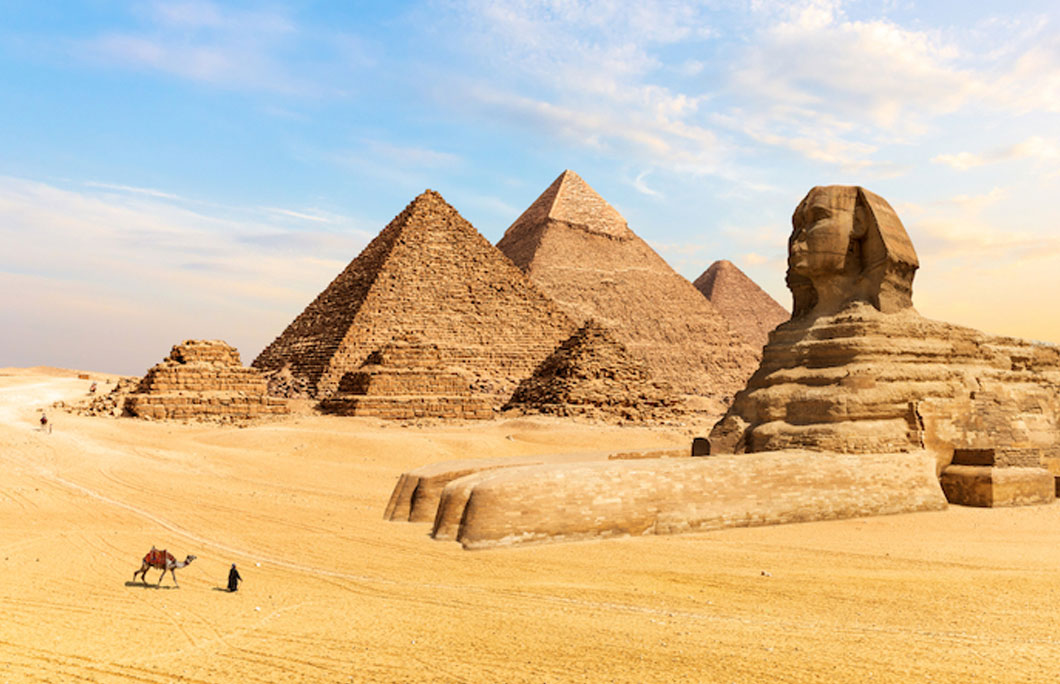 Cairo
Most visitors make a beeline for the Great Pyramids – the last remaining wonder of the Ancient world. The 4,000-year-old complex of royal pyramids, temples and causeways is an awe-inspiring symbol of Ancient Egypt's achievements. The other enigmatic symbol of ancient Egypt, The Sphinx, is a short drive away.
Cairo boasts some breathtaking museums, the most famous of which is the Egyptian Museum of Antiquities. It helps to visit before exploring the ruins; the 160,000-strong collection of artefacts puts them into context.
Cairo Citadel, the fortified area, is where you'll find the Mohammed Ali mosque.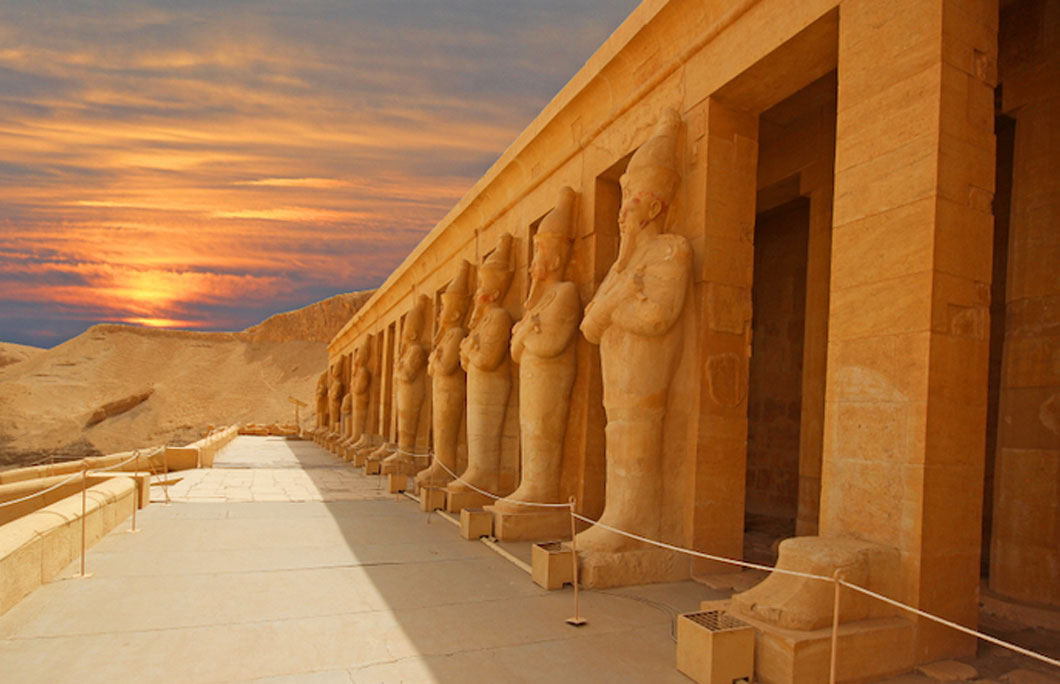 Luxor
Beyond the pyramids, most of Egypt's most important archaeological sights are clustered around the River Nile – and Luxor boasts the highest density of them. The Valley of the Kings, a fabled necropolis in a rocky desert, is piled high with tombs carved into the cliff faces. This was the burial site of almost all of the pharaohs of the 18th, 19th and 20th dynasties, including Tutankhamun. The Temples of Karnak and Luxor are equally beguiling. The former is believed to have been where pharaohs were crowned, constructed around 1400 B.C.E. The Karnak Temple is a vast complex of temples, obelisks and sphinxes, with one of the world's best Sound and Light shows every evening.
As well as ancient ruins, a trip down the Nile in a hired felucca at sunset is a must. Or take it one step further on a hot-air balloon over the ruins of Thebes.
---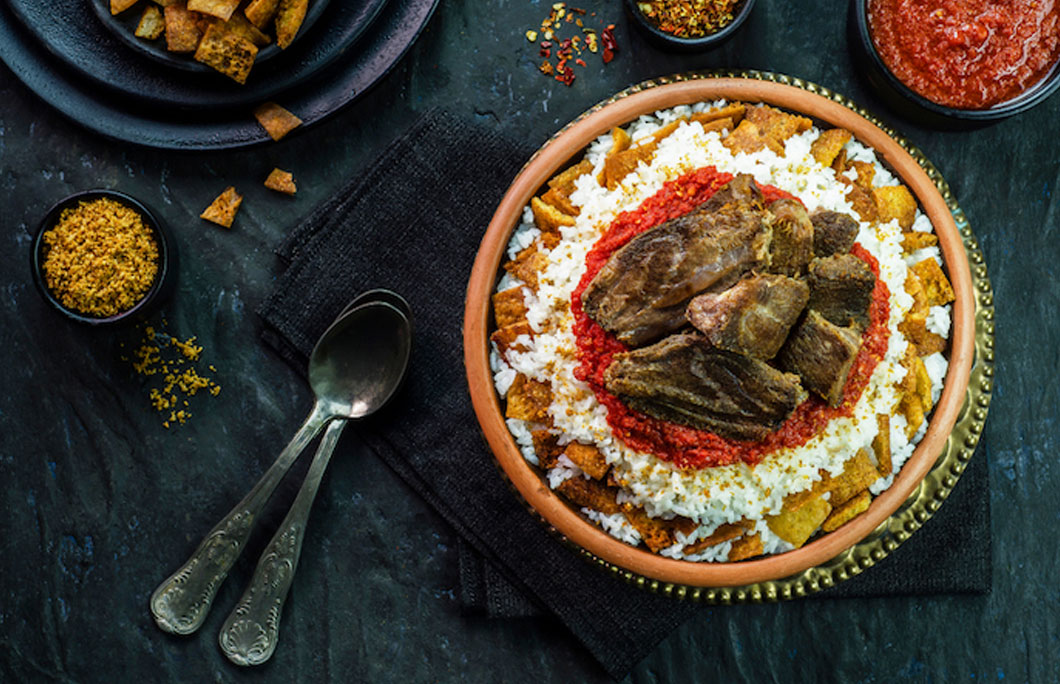 Egyptian cuisine has been as influenced by its location as it has by its rulers – the Ottomans, French, British. In Cairo, you'll find an enormous range of good food, from street food stands to cosmopolitan fine dining. Fiteera, a sort of Egyptian pizza made with layers of pastry, is commonly found across the city. For some of the best, try El Dawar. Order a few to share, then tear of pieces and dip them into cream and honey or molasses, as the locals do. Mixed meat grills are popular too, blasted over hot coals and served with spiced rice. For fine dining, there are high-end, mostly international restaurants to try. Two of the most popular are Sachi, which serves Japanese fusion dishes, and Le Deck, a floating restaurant with seasonally changing menus inspired by Egyptian markets. You'll find heaps of traditional Egyptian dishes in Luxor too. For a truly inspiring dinner setting, head to Sofra. Set in an exquisitely tiled 19th-century house, you can lounge on the spacious rooftop terrace and enjoy fresh juice and well-executed Egyptian classics. For lighter bites, Luxor is home to several brilliant bakeries. Twinky sells some of the best pastries in the city o head to Sharia Ahmed Orabi for a selection. Luxor goes to sleep relatively early and outside of the hotels few places serve alcohol.
---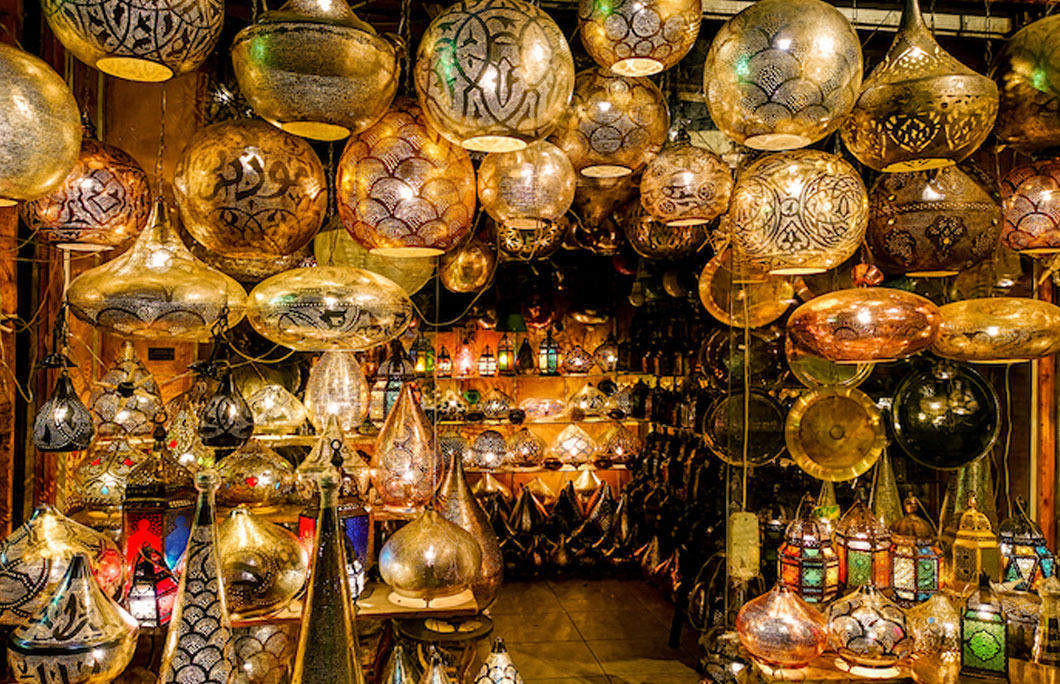 Cairo's bazaars are world-famous. Avoid the streets around Khan al-Khalili, popular with group tours, and hotfoot to the street marketing in central Cairo, around Bab al-Luq and Sharia Tawfiqia. Cairo's bird markets provide a fascinating respite from the museums and ruins.
The best way to get under the skin of Luxor is to sneak off to a souk. Far from the touristy areas, you'll be able to get a taste of real Egyptian life in technicolour. Expect to barter for everything, from colourful spices and exotic fruit to antique rugs and painted papyrus. Alabasta is mined around 80 km from Valley of the Kings too. The Aboudi Bookshop, net to the Winter Palace, is an institution, selling old newspapers, magazines and postcards.
---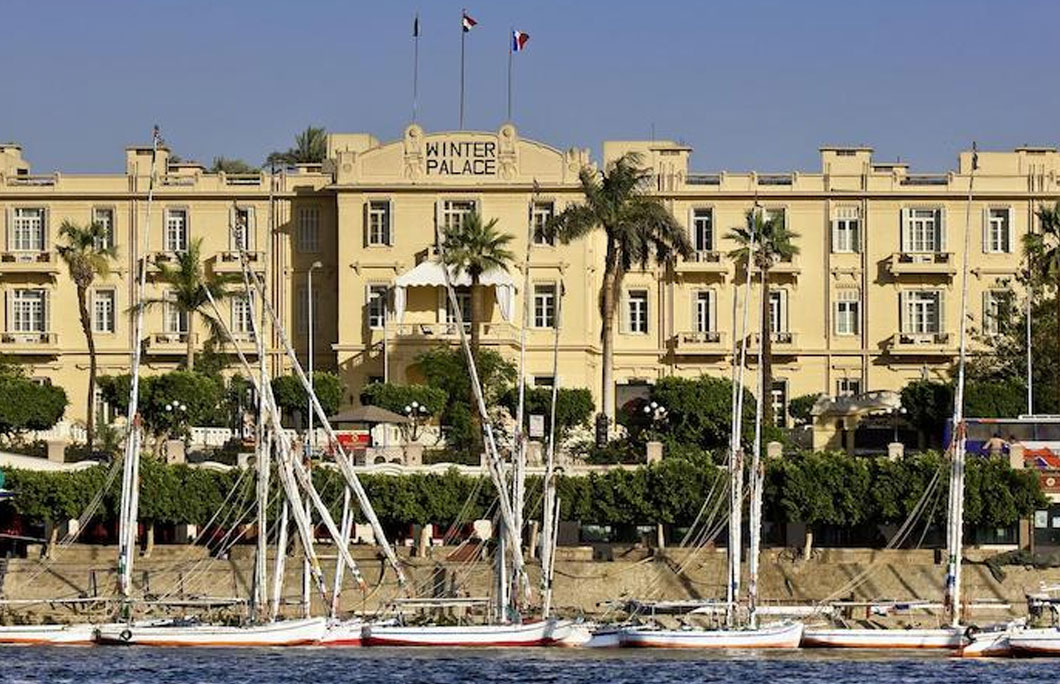 For a capital city, Cairo offers a range of affordable hotels and guest houses. Even the world's most exclusive hotel brands, like the Four Seasons, offer more affordable rates. For the best Nile views, the Kempinksi Nile Hotel is unrivalled. Its facilities are five-star too, with a spa, rooftop pool and a lively rooftop nightclub. If you're looking for luxury in the heart of the city, the Four Seasons First Residence offers rooms starting at £141. Budget travellers have a plethora of options too and it's relatively easy to find private doubles for under $20 per night. Gawharet Al Ahram Hotel if you'd prefer to stay closer to the pyramids.
Luxor has a well-established tourism infrastructure, and you'll find most global hotel brands including the Sheraton, Hilton and Mercure. The Sofitel Winter Palace is one of a kind, featuring on the exclusive 'Palace Hotels of the World' list. Built in 1886 on the banks of the River Nile, it's steeped in history. Agatha Christie wrote Death on the Nile here.
---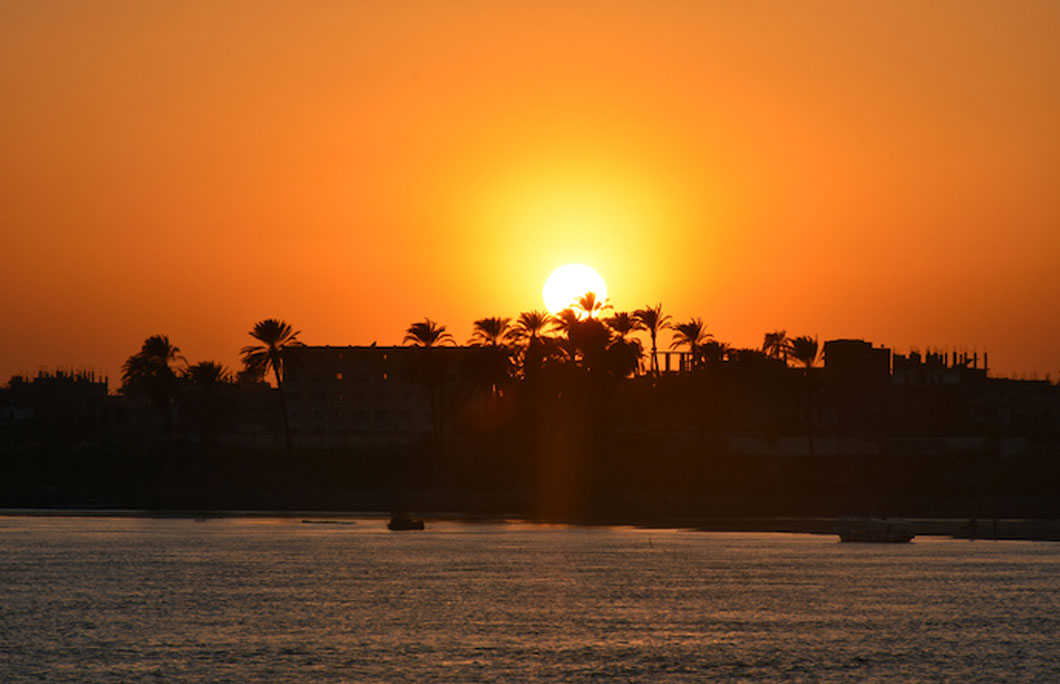 The best time to visit Egypt is between October and April when the temperatures are cooler. The summer season, from May to September, reaches blisteringly hot temperatures. While air conditioning is standard in both Cairo and Luxor, it makes visiting temples and pyramids tricky. That said, unlike most of Europe, summer is low season in Egypt – a good option if you're looking to save money and don't mind the heat. It's also advisable to avoid Ramadan when some shops, cafes and restaurants operate at reduced hours.
---