7 Of The Best Universities For Nightlife In The UK
Heading off to university? We know that among student satisfaction, course reputation, job statistics, and so on, a city's nightlife is pretty high on the priority list. University definitely isn't all about nightlife, but if you can't enjoy it now, when can you? Whether it's singing your heart out to cheesy classics or in an underground techno club, the UK has an electric mix of nightlife options. Pretty much every city and town in the UK has a nightlife scene, but where's the best? We've taken all factors into account, including affordability and diversity of options, and put together seven of the best universities for nightlife in the UK.
Best Universities for Nightlife in the UK
1. University of Liverpool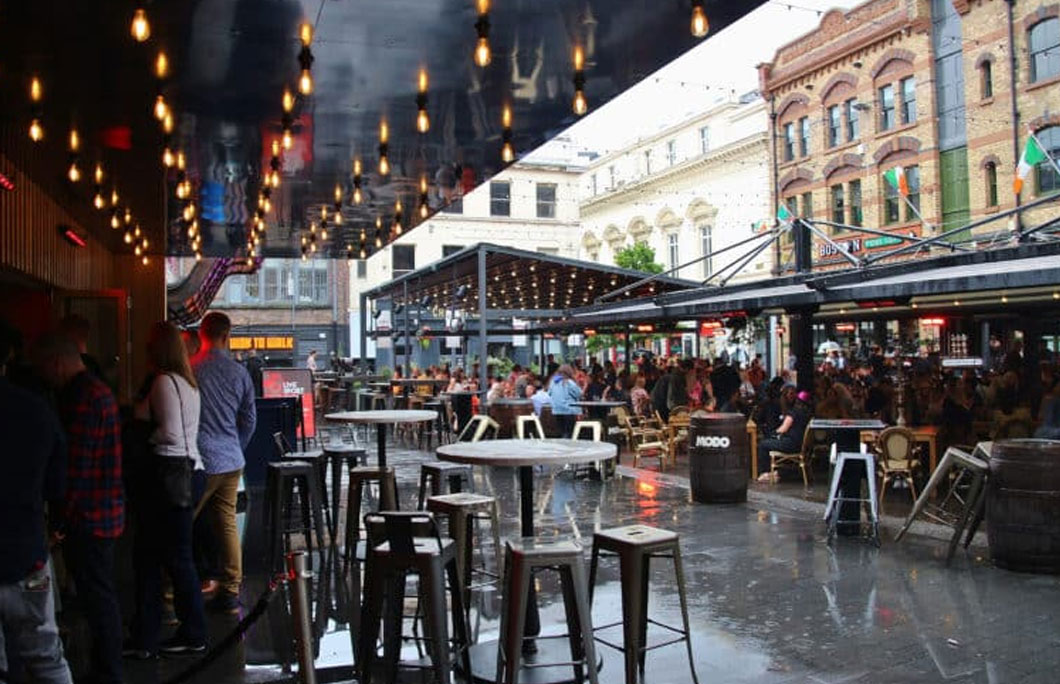 Liverpool has more universities than we have on one hand. The University of Liverpool ultimately came out on top for the Guild, which is their student's union. From regular gigs to hosting the weekly AU night, to being the place to be on a Friday after lectures, the Guild has a firm place in every Liverpool student's heart. And in no way is it closed off to the city's other universities, so everyone gets to experience the cheap (ish) pints.
Liverpool, in general, has incredible student nightlife. It's varied, cheap, and fun. There's practically something on every night of the week and for the most part, it's free entry. The main places that you'll have to pay for entry are Level (popular on a Wednesday), Brooklyn Mixer (popular on a Monday), and the Raz (also popular on a Monday). If you're not really to leave pre-drinks and head to clubs, make a beeline for Faculty – cheap drinks, a jukebox, and grubby outdated furniture create the perfect setting for a student night out.
---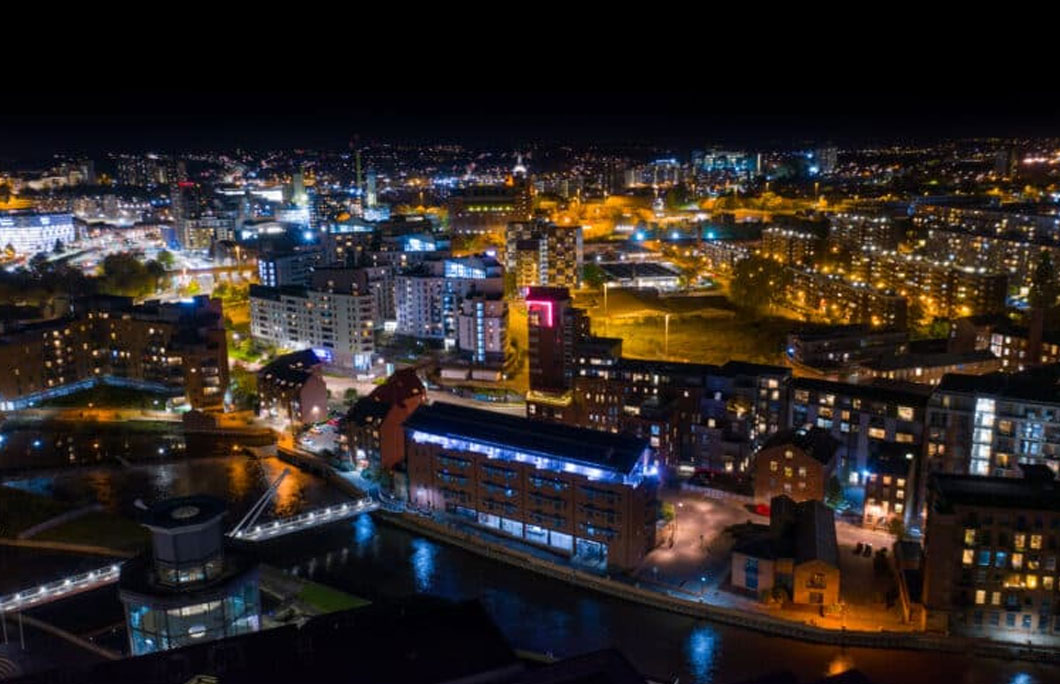 Leeds is home to several universities with famous nightlife scenes, but the University of Leeds nabs a place on this list for being home to its iconic student club, Fruity. Fruity is Leeds' longest-running student night, bringing you cheesy goodness every Friday. And for some midweek debauchery, head to the Mixtape Project at Hifi Club. It's on every Tuesday, slinging £3 Red Stripes and £2.50 tequilas. They have a strict 'can't be categorised' music policy, so you can expect Kendrick Lamar one minute and All Saints the next. But if you do want one genre of music all night, say, drum n bass, head to Sticky Feet, also at Hifi Club. It's the place to be on a Wednesday, with drinks starting from £2.50.
There are plenty of more brilliant student nights, including Space Tuesdays (did we hear £1 drinks?), Quids In Mondays, and Indie Thursdays. However, Leeds is so much more than its student nights. Nurse a relatively overpriced but delicious cocktail at a smoky bar, find your way to a comedy club, or head to one of the city's famous live music venues. The Domino is a particular favourite. And of course, no Leeds university experience is complete without completing the infamous Otley Run.
---
3. University of Manchester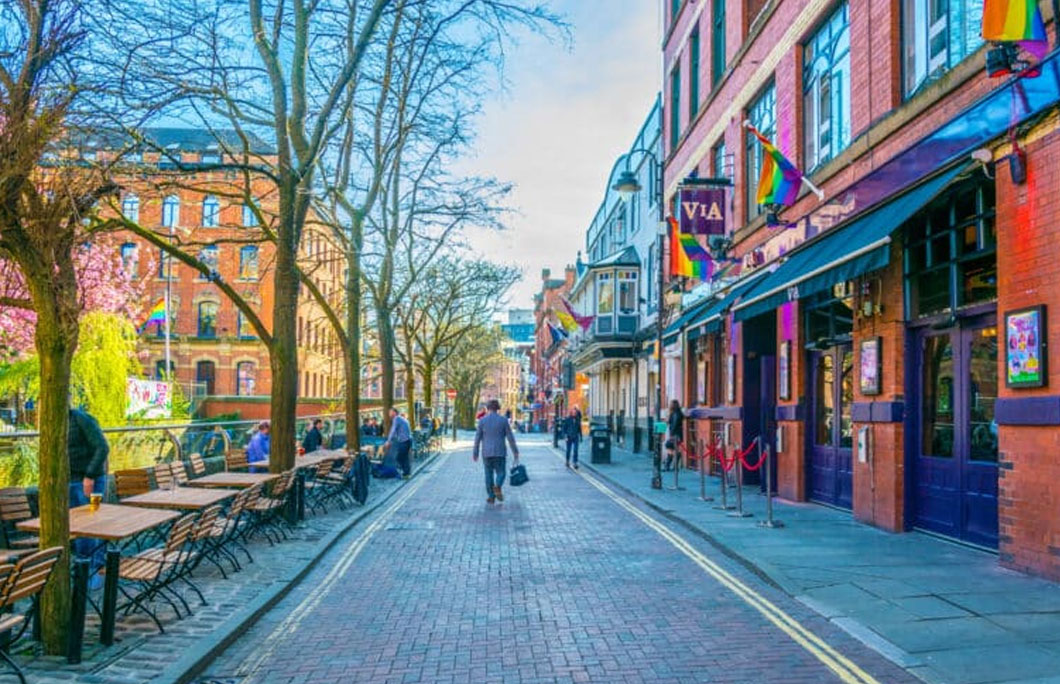 Manchester has some of the best nightlife in the whole of the UK, so it's no surprise that its student population has good things to say about it. With a range of cheap student bars, club nights, and live music venues, there are loads to get stuck into. But the student club nights are where you'll get your money's worth, the rest of the city is veering dangerously close to the dreaded 'London prices'. There's Playground Tuesdays, Cargo Wednesdays, and Lola Lo Thursdays, to name a few. YES on Oxford Road is always putting on student events too. Plus, in the Autumn and Winter, Manchester is graced by the famous Warehouse Project events.
Another big draw to the University of Manchester is the beloved Fallowfield. While most student areas are typically run down, underfunded, and generally just not much really going on, Fallowfield is the complete opposite. It's continuously named the best student area in the UK. Fallowfield is a thriving community and, despite being half an hour away from the city centre, has a booming nightlife scene. Have a pint at the Friendship Inn, The Ram, The Great Central, Beer Studio, Revs, Font and Koh Tao to name a few. And if you've blown your student loan halfway through the term, you can always get a pint for £1.90 at The Squirrel.
---
4. Newcastle University/Northumbria University
What would a university nightlife list be without Newcastle? Both Newcastle and Northumbria Universities are continuously crowned as the nightlife champions of the UK. It's cheap and very cheerful. That's why we couldn't simply choose one of them, they both deserve a spot on this list. There are bars on both campuses; Luther's at Newcastle and Habita at Northumbria.
One of the main draws to Newcastle's nightlife is the sheer amount of places there are to go. There are multiple events every night of the week, and fortunately, they're cheap too. Monday is for Kandi Island, with £1 entry, £1 shots, and four rooms to choose from, it's a popular choice. To escape to the tropics for a night, head to Waikiki on Tuesdays, it's slightly steeper with entry at £5, but it's a huge location with four bars to try out. Wednesdays you can either transport back in time at Decades or fans of house and techno would probably prefer Dirtz at Pedru. If it's the end of term and the student loan isn't cutting it anymore, head to Skint on Thursdays for £1 drinks. There are so many more student night options, it's no wonder it's so loved.
If you're looking for universities with nightlife options by the bucketload, these unis fit the bill. But even if you're not into clubbing, Quayside has buzzing bars and restaurants overlooking a great view. And like every major city in the UK, there are great cocktail bars, comedy clubs, and jazz bars to choose from, but they come with a higher price tag.
---
5. University of Brighton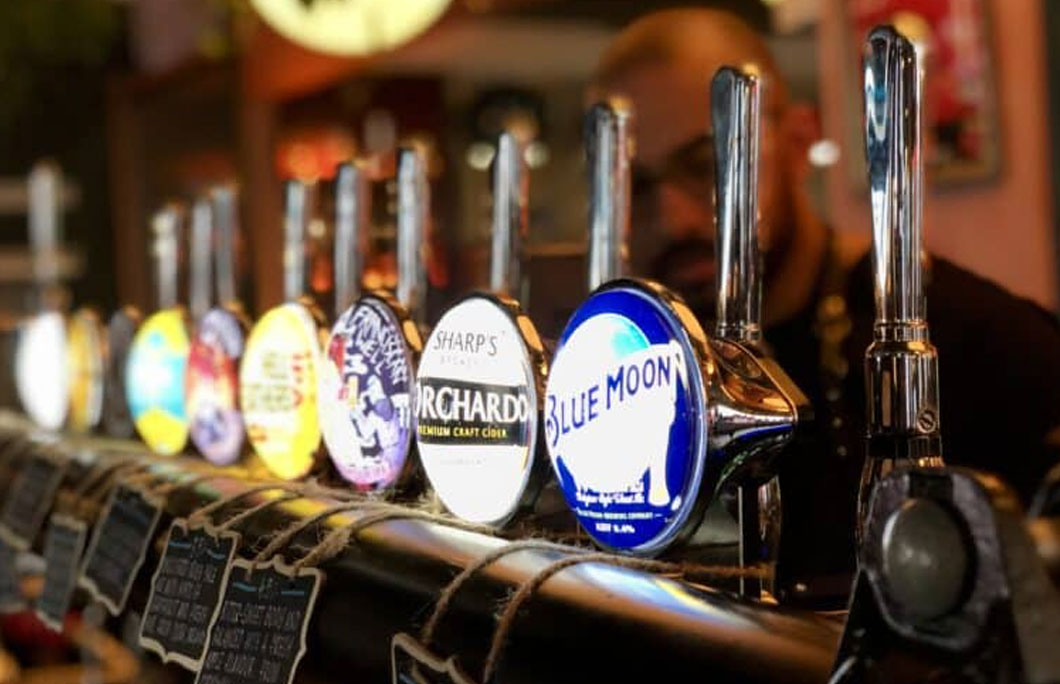 Brighton attracts cool, artsy, free-loving students, and it has a reputation for being alternative. So, you can be sure that Bristol offers a mega student night out. There's a range of hotspots to choose from, keep it classy when harbourside at Stokes Croft, or trudge up the cobbles of King Street to Clifton.
There are plenty of quirky student bars, including Hobgoblin, Worlds End, and Twisted Lemon. We're particularly fans of Hobogblin's commitment to keeping it cheap and cheerful for students with £2 student card drink deals, 99p Tequilas on Tequila Tuesdays, and free Coronas on Lemon Wednesdays. Another great student spot is the Haunt, although pricey on the weekends, keep it relatively reasonable on Mondays.
Brighton has a thriving music scene, with Donuts at Patterns every Tuesday providing you with resident DJs and reasonable drinks, while Concorde 2 is one of the city's most loved live music venues. As the only southern university to make it on this list, you can expect the prices to be higher here than in other student towns. And although it's pricier for a pint, the nightlife is worth it.
---
6. University of Sheffield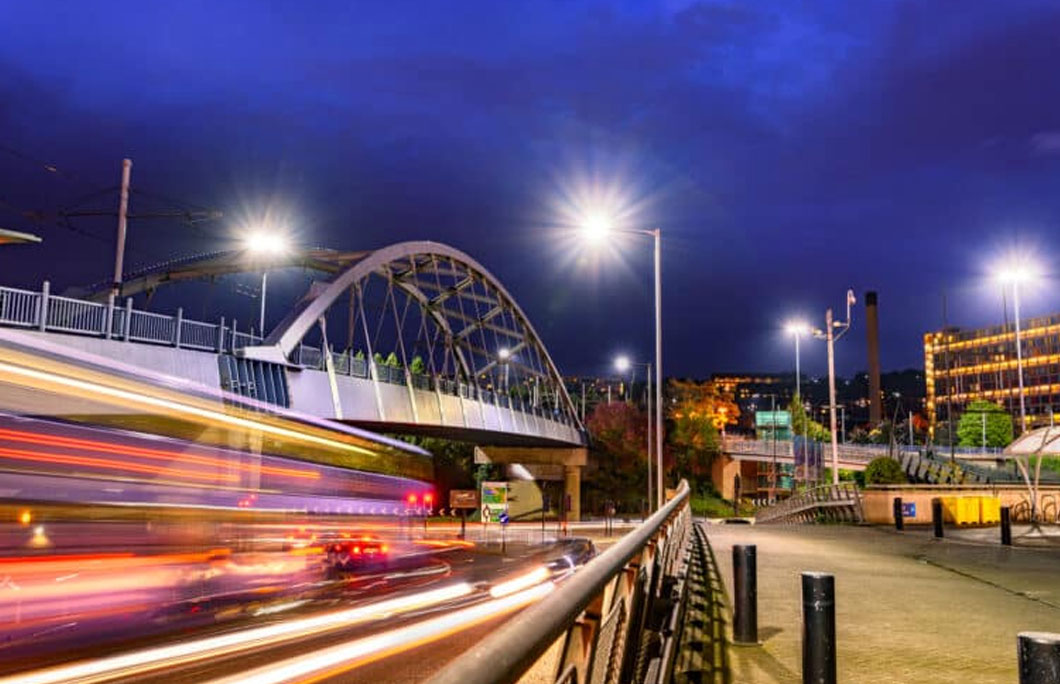 As the UK's greenest city, Sheffield is just a lovely place to live. With the Peak District literally on your doorstep, there's so much to love about this friendly city. And that includes the nightlife. Sheffield students love a party, their general favourite being Code Warehouse. It's continuously voted as the best student night out, and when entry is 90p and the drinks are cheap, it's not hard to see why. The main night to go is on a Tuesday, when there's a happy mix of cheesy pop, techno, drum n bass, and more.
Another popular night is Tank, which is on a Monday. Mostly playing techno, house, and bass music, it's become one of the city's most loved student venues. Plus, it serves up cheap drinks, which as we know is very important. It's not all clubbing, Sheffield has a thriving live music scene. The city's longest-running live music venue, the Leadmill, is surprisingly wallet-friendly. They have a relatively new student night on Fridays called, ingeniously, Leadmill Fridays. Unimaginative name aside, vodka mixers are a jaw-dropping 80p, so we think we can forgive the name. At the end of the night, when you're craving something greasy, Sheffield has a respectable 193 takeaways to choose from.
---
7. University of Glasgow/University of Strathclyde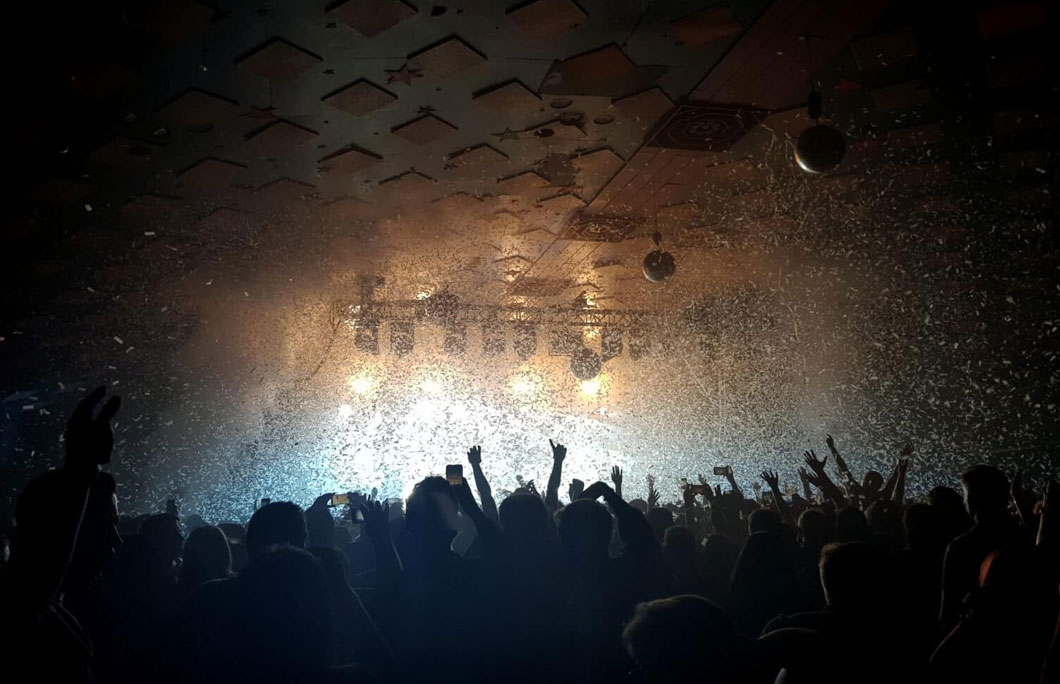 Like Newcastle, we couldn't pick between the University of Glasgow and Strathclyde. Both of them have booming nightlife scenes, you can find student deals in every nook and cranny of the city's sprawling maze of bars, pubs, and clubs. They're everywhere. Bamboo is one of the most popular, the biggest, and the cheapest. While many bars and clubs have just one designated student night, Bamboo has four! Be it Wednesday, Friday, Saturday, or Sunday, if £1 drinks are what you want then £1 drinks are what you get.
If you're more of a live music fan, the legendary Nice n Sleazy is open every single night of the week. Get your live music fix until the wee hours of the morning and succumb to its gritty, underground vibe. It's located on Sauchiehall Street, Glasgow's nightlife hub. And for electronic music lovers, what better place to spend the night than at one of the UK's best clubs, the iconic Sub Club. When it comes to universities with incredible nightlife scenes, these two are great options.
---