7 Best places to eat within an hour's drive from London
London is an exceptional place for eating out – foodies have even called it a 'food lovers paradise.' There are so many options for great meals and it doesn't matter what you fancy, you will find it in the country's capital. But what about when you want to escape the inner city life and venture a bit further afield? Whether you're in the mood for something classy, cosy or just plain tasty, you'll find it within an hour's drive of London. We love the food options available within such a short distance, but we have narrowed it down to 7 of our favourites. Why not give these restaurants a go for your next date night or friends meet up? We guarantee you'll find a new favourite.
If you are planning a trip to London, Here Are 7 Best places to eat within an hour's drive from London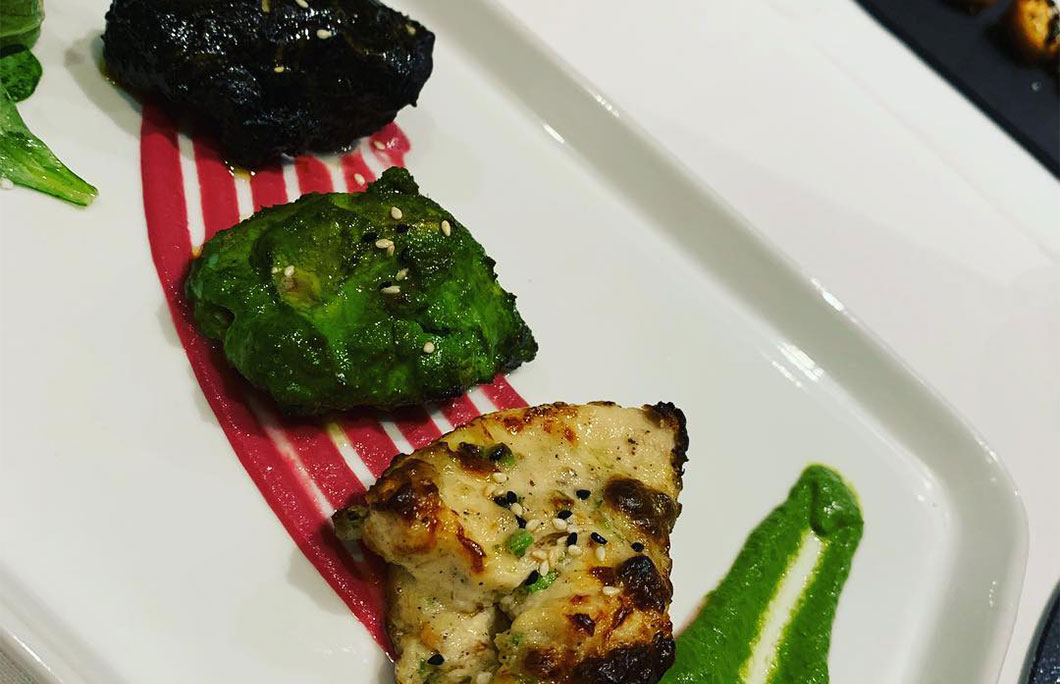 Photo credit: @love_guildford
1. Raviz
8/9 Jeffries Passage, Guildford GU1 4AP
If you're in the mood for some Indian food with a modern twist, you're going to want to check out Raviz in Guildford. The Raviz is one of the highest rated restaurants in all of Guildford – with some of the best foods around. With starters like steamed pork dumplings and pigeon salad, it is a really unique option for your meal out. For the vegetarians among us, there are also some mouth-watering options available such as their white lentil dumplings, which are some of our favourites.
---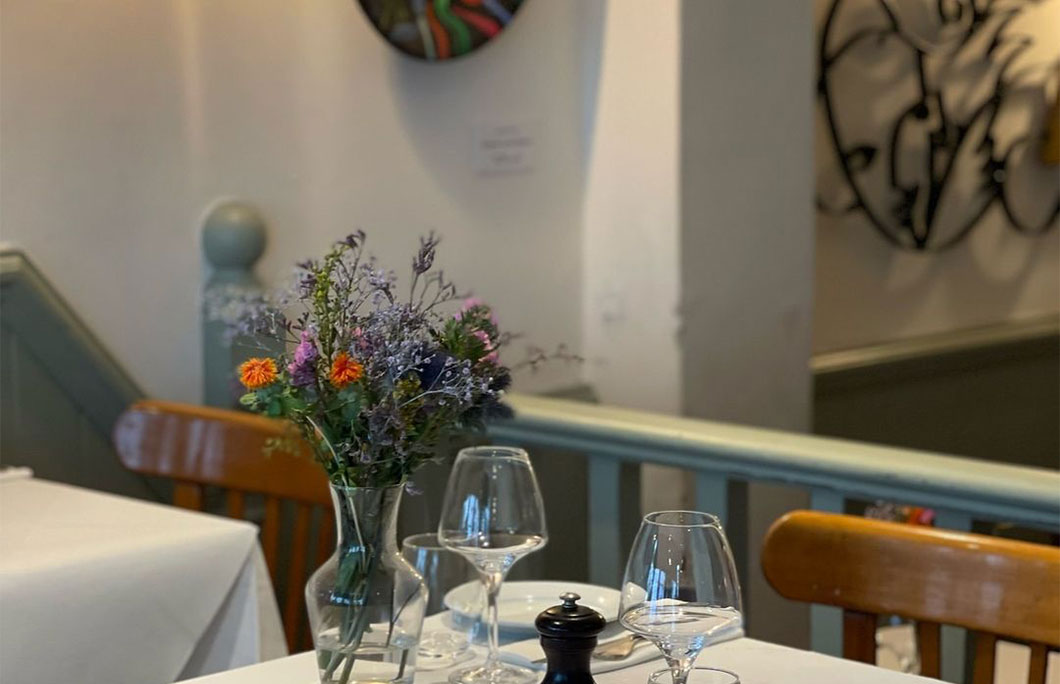 Photo credit: @sixportlandroad
2. Six Portland Road
6 Portland Rd, Notting Hill, London W11 4LA
If you're looking for some French and Mediterranean influence in your meal, then you will love the cosy Six Portland Road restaurant. The friendly local pub is a small venue with a big heart. Closed on weekends, the restaurant keeps its regulars coming back due to its regularly changing menu and vast drinks options. The typically-simple dishes that can be found here are excellent, and the staff are welcoming and dedicated to serving not only the best food, but the best service too.
---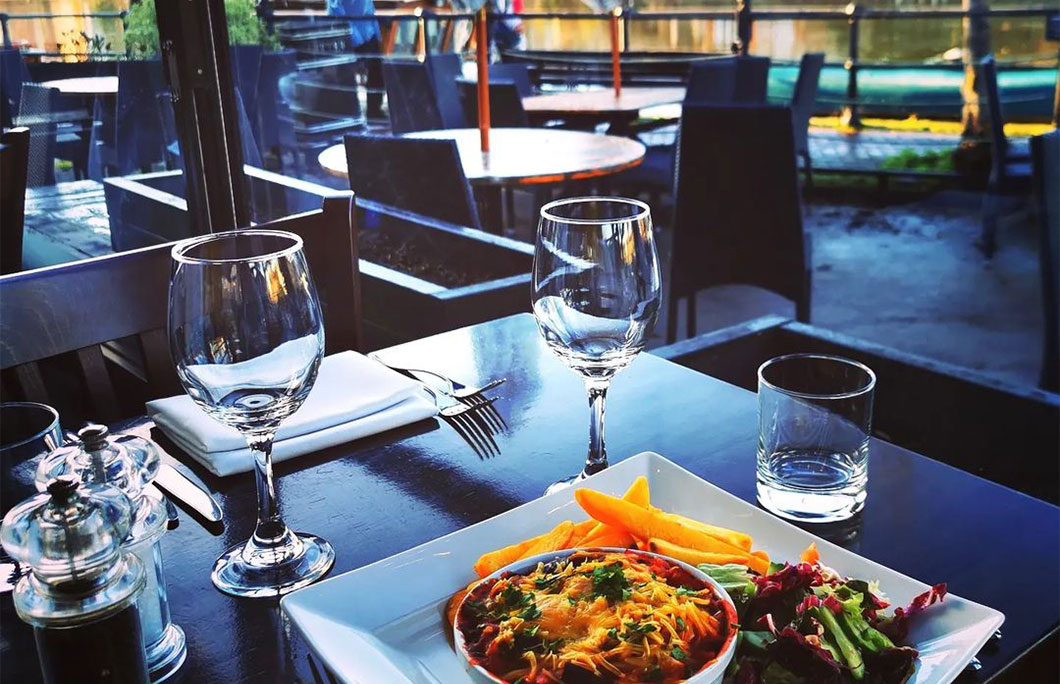 Photo credit: @theboatmanwindsor
3. The Boatman
10 Thames Side, Windsor SL4 1QN
If you're looking for one of the most famous and historical places to eat near London, the Boatman in Windsor is a superb option – especially for foodies. This pub is situated right by the River Thames, with excellent views all year round. The riverside terrace is the perfect place to have a relaxing bite to eat and unwind with a glass of wine. We love how intimate and classy this restaurant is – it is every foodies dream.
---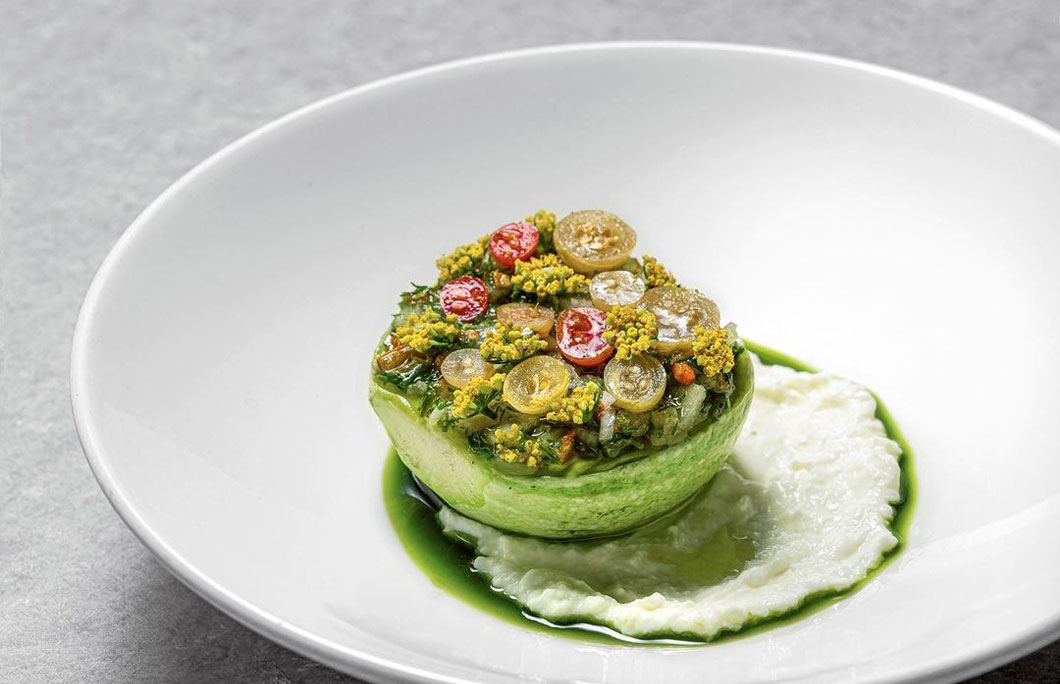 Photo credit: @silolondon
4. Silo
The White Building 1st Floor, Unit 7 c/o CRATE Bar, Queen's Yard, London E9 5EN
If you're environmentally friendly, this is the place for you. Doug McMaster, who is behind the zero-waste restaurant concept, came up with the idea that is the reason behind the famous Silo restaurant. Food here is served on plates that have been created from unrecyclable plastic bags. Originally situated in Brighton, the restaurant was so popular that they moved it into London – and everything they stand for was taken with them. From cooking over open fires, to being fully determined to reduce their own waste – the staff and chefs at Silo are all proud of the ethos of the restaurant.
---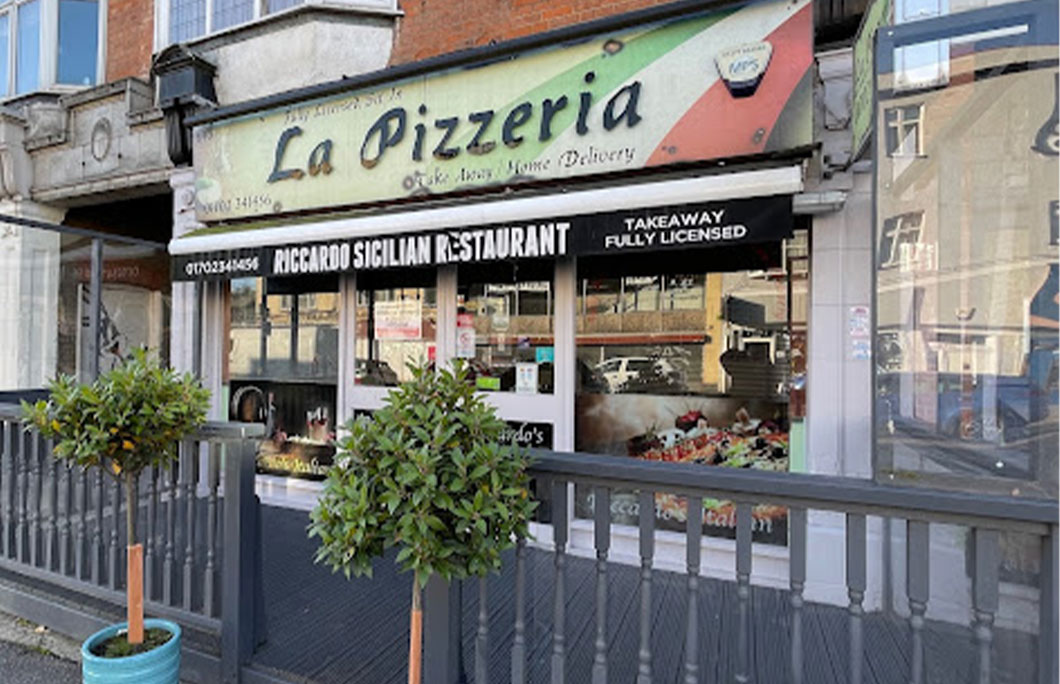 Photo credit: Gary Homer
5. La Pizzeria
640 London Rd, Westcliff-on-Sea, Southend-on-Sea, Westcliff-on-Sea SS0 9HW
Everyone loves a pizza – but sometimes we don't want to eat it in a busy London restaurant. La Pizzeriav is one of the best pizza places in Southend-on-Sea and is proud of its traditional Sicilian dining and sensational wine menu. This beautifully intimate restaurant has authentic Italian foods, as well as a real Italian chef, Chef Ricardo, who grew up in Sicily himself. Aiming to share his memories of growing up in Italy, the chef constantly updates his local menu with new flavours for both regulars and newcomers.
---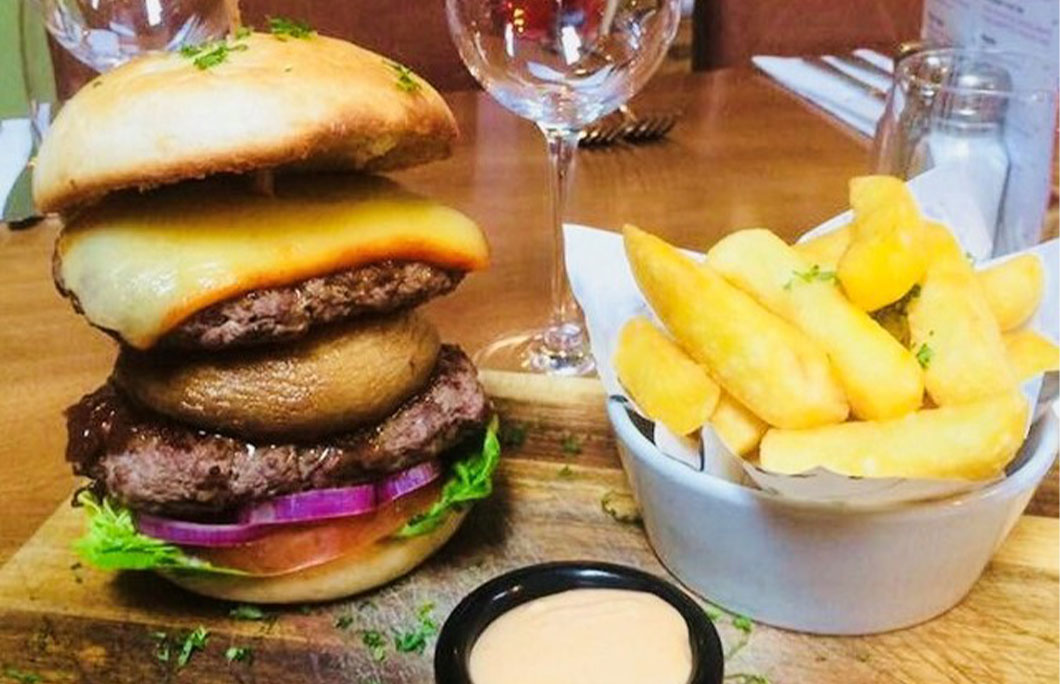 Photo credit: @frogandrhubarb
6. Frog & Rhubarb
30 Church Rd, Slip End, Luton LU1 4BJ
Firstly – the name. How perfectly unique is that? The Frog & Rhubarb is a favourite amongst families in the Luton area and combines both a pub-like cosy feel with a restaurant. Offering traditional British pub grub, as well as mixing in an international twist – the menu ranges from Lamb Tagine to pork fillets. No matter what sort of food you fancy here, you will find it here. We love how personal this dining experience is, and we are sure you will want to return after your first visit.
---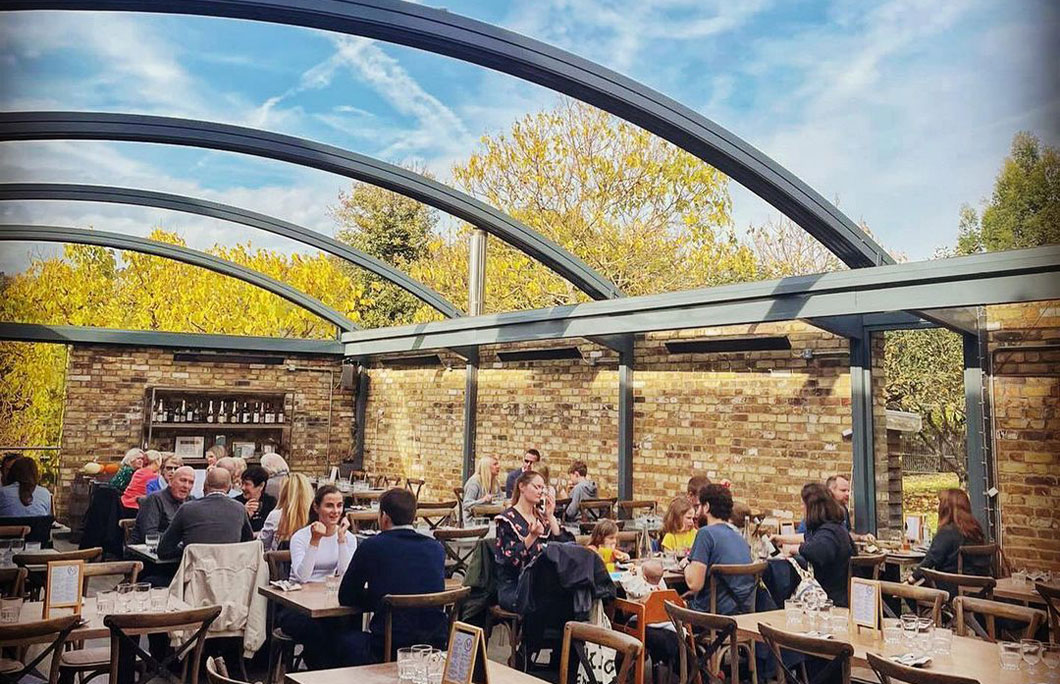 Photo credit: @themountvineyardkent
7. The Mount
Church Street, Shoreham, Sevenoaks, Kent, TN14 7SD
The Mount sources beautifully local produce to create their delicious menu of foods with perfectly matched wines. This gorgeous restaurant in the heart of Kent, just less than an hour from London, is a wonderful place to recollect yourself and have an intimate meal with your nearest and dearest – or a first date, perhaps. Each and every item on this intricate menu has been delicately chosen for the perfect meal out and we cannot recommend it enough.
Where are your favourite restaurants within an hour of London? Have we missed some you think deserved to make the list? Tweet us at @EnjoyTravelUK and let us know who should have made the cut. Alternatively, share with us your experiences of the list we have shared – what was your favourite meal?
---