7 Traditional German Foods Everyone Needs To Try
Germany is chockfull of stunning mountain ranges, historically rich cities and an unbelievable food scene. German food is dense, meat-heavy and loaded with character. While most imagine the classic brats, pretzels and sauerkraut (which are all equally delicious!) German food is even more than that. Here are seven traditional German foods to try.
Traditional German Foods To Try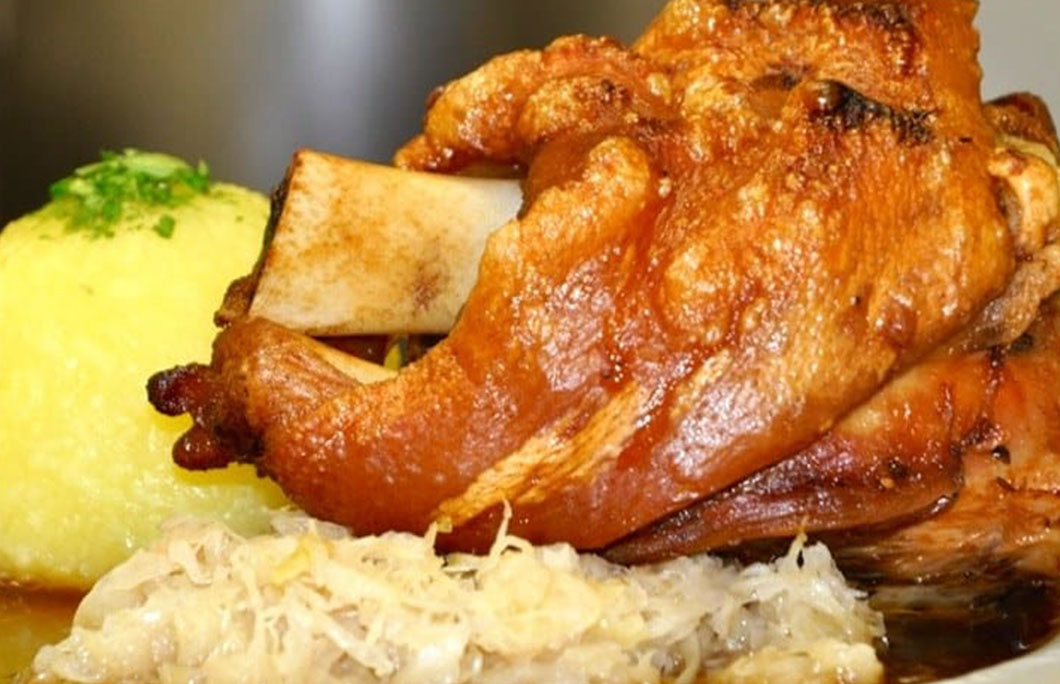 image: Margaret's German Restaurant and Deli/Facebook
1. Schweinshaxe
This popular Bavarian dinner consists of pork knuckle slow roast that has simmered to the high heavens. It sits for hours marinating in the juices before being cooked low and slow in the oven for hours. Wash it all down with some German beer and mashed potatoes.
---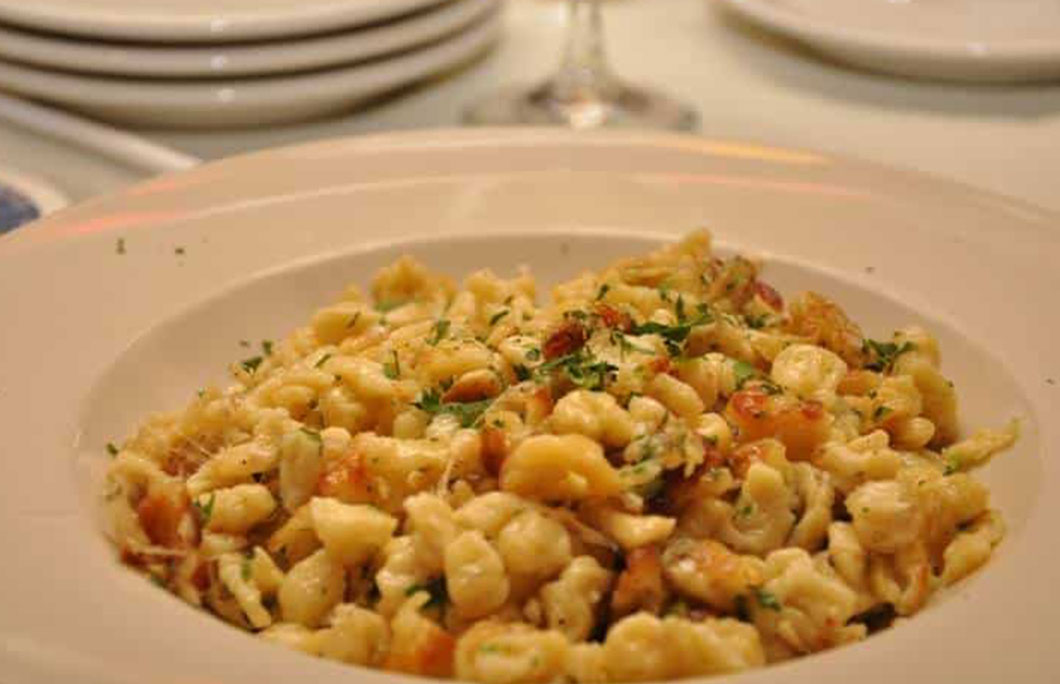 image: Der Biergarten/Facebook
2. Kasespätzle
Käsespätzle or Spätzle is Germany's spin on pasta. Thick and soft egg noodles made smothered in cheese and roasted onions create this incredible German mac and cheese. It's traditionally served with heavy meat dishes that use a lot of gravy such as rouladen. Each region puts its own spin on it with different add-ins ranging from liver to apple.
---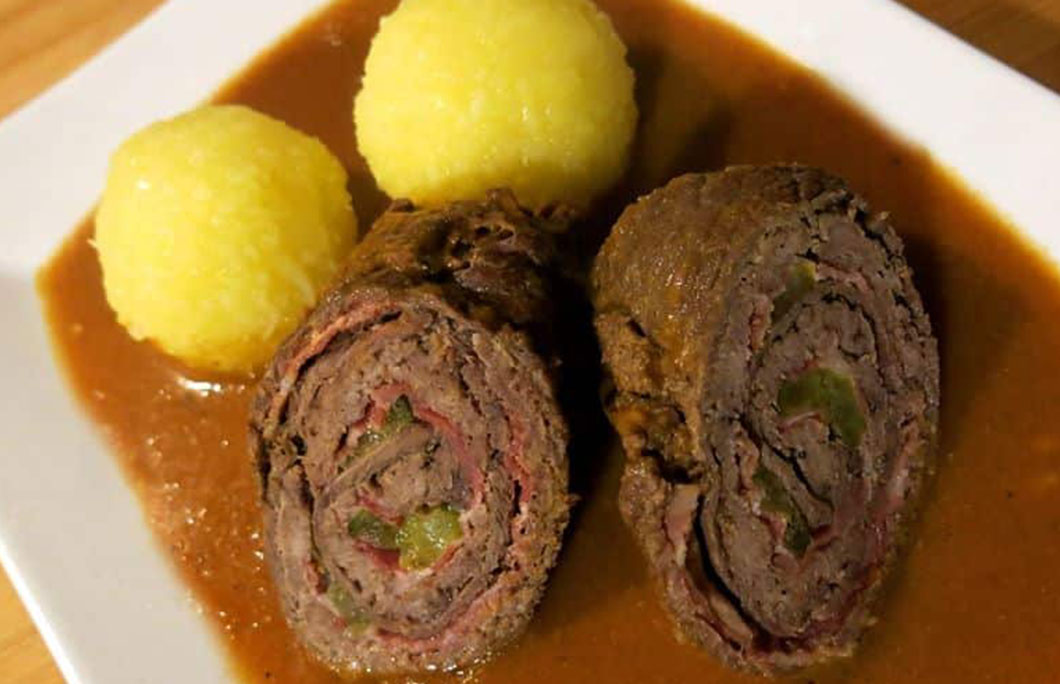 image: Musikgeschmack/Facebook
3. Rouladen
Speaking of rouladen, this savoury, spicy dish is a roll of bacon, onion, mustard, pickles wrapped around a thin cut of beef or veal. Rouladen is also found throughout Polish ad Czech cuisine and varies throughout the region. In Germany, it is typically served with dumplings, potatoes and red cabbage all smothered in delicious red wine gravy.
---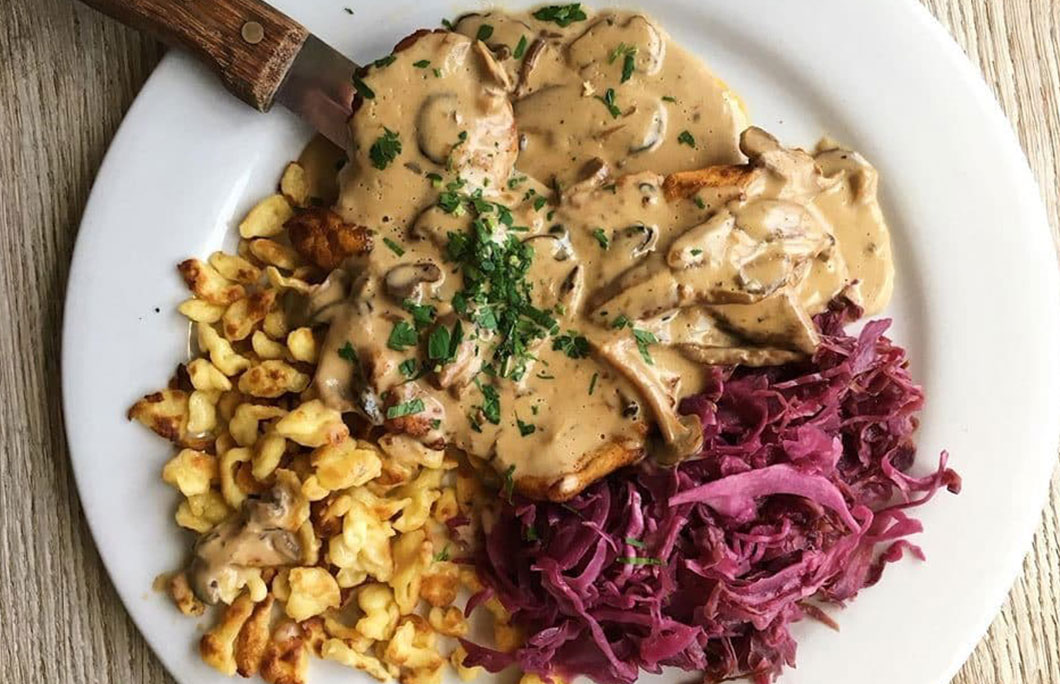 image: brotzeit lokal/Facebook
4. Schnitzel
This list just wouldn't be complete without a nod to the schnitzel. While schnitzel has its roots in Austria and even some ties to Italy, Germans have made it their own over the years, and it's become a national staple. A German schnitzel is all about the sauce with faves like jägerschnitzel that comes in mushroom sauce and rahmschnitzel in a cream gravy.
---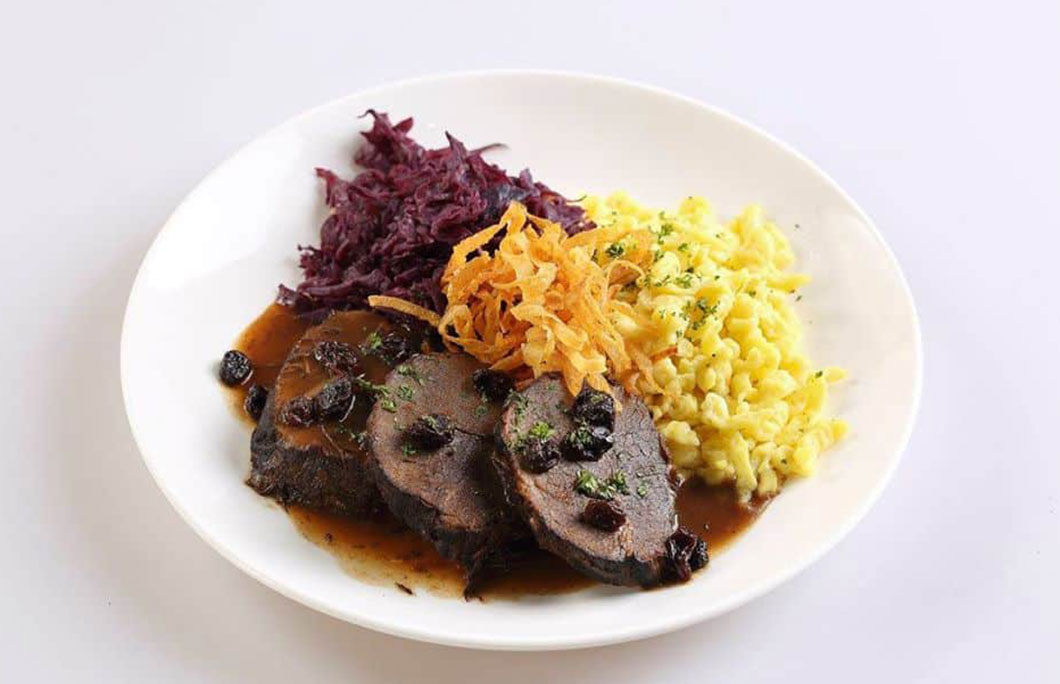 image: Mahlzeit/Facebook
5. Sauerbraten
Sauerbraten which translates to sour or pickle roast is a classic German dish. It's made with your choice of pickled meat that has sat in a variety of wine, vinegar, spices and herbs for ten days. While 'sour' meat may not sound appetising, trust us, it's delicious. The marination and 'pickling' of the meat gives it a unique and full flavour that you just can't pass up. Additionally, be sure to enjoy it with a frosty beer and steamed cabbage.
---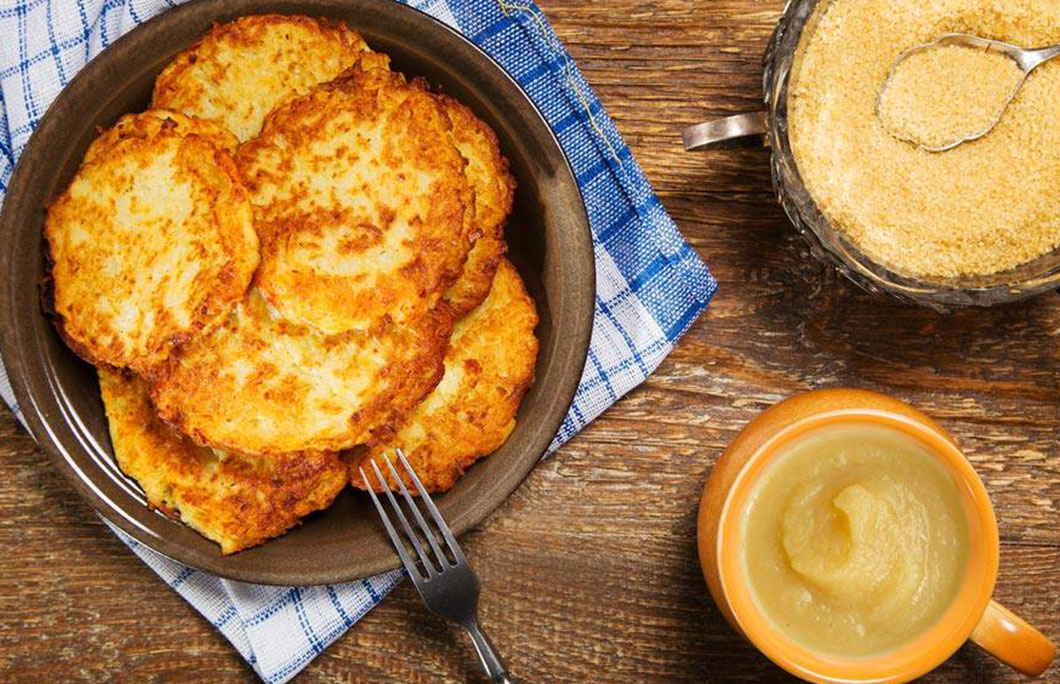 image: einfach-schnell-gesun-kochen/Facebook
6. Kartoffelpuffer
Kartoffelpuffer is the savoury, crispy pancake you never knew you needed. A mix between a hashbrown, crepe and omelette, kartoffelpuffer is a unique German treat. Grated potatoes, egg, flour and spices all come together to create the perfect savoury and crispy pancake. You can enjoy them with everything from cottage cheese to apple sauce. Additionally, we recommend the classic sour cream with some green onion.
---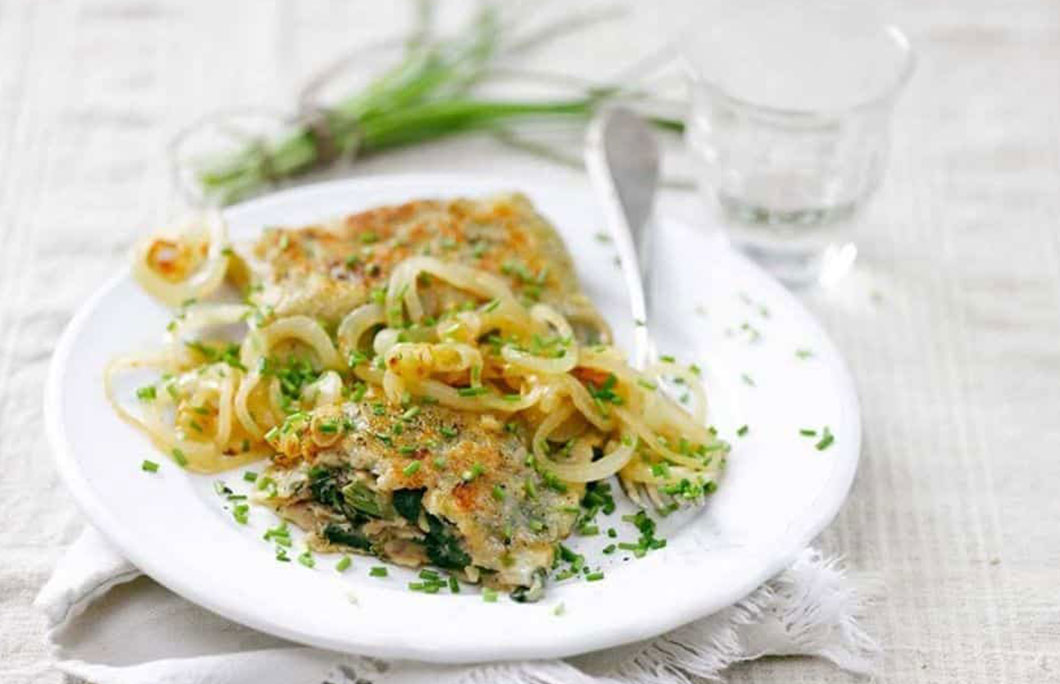 image: Rezepte/Facebook
7. Maultaschen
Maultaschen are similar to a dumpling but much bigger. These jumbo dough pockets are traditionally filled with a hearty mix of herbs, minced beef and spinach. Pan fry them, boil them, doesn't matter – they are always delicious. Additionally, be sure to add a big slab of butter on top for some extra flavour.
---