Dublin Airport Destinations
So you're a denizen of Dublin's 'Fair City' and you're planning to jet off somewhere?
Maybe you're planning your first family holiday in way too long?
Organizing a romantic weekend when you'll pop the question?
Or heading to a high stakes business meeting?
Whatever your reason for escaping from DUB, if you've not flown for a while (like lots of us) then you're probably wondering what the most up to date Dublin Airport destinations are, as well as what kind of carriers will take you there.
Wonder no more, intrepid traveller. Because we've looked them up for you and laid them all out nicely in this super-useful blog – along with a few recommendations on places that might prove particularly tempting.
Take a look, get booked and you'll be hitting the skies before you know it!
Dublin Airport destinations list
Take a gander at your comprehensive list of Dublin destinations right here: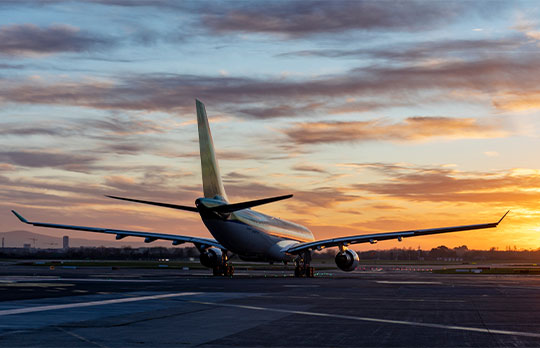 Dublin Airport Ireland & UK destinations
Dublin Airport's cracking location close to the Irish capital means that it's ideal for catching flights to other great locations in the Republic of Ireland, Northern Ireland, and the UK mainland. So hop on a plane in Europe and you can be in several superb destinations in a jiffy. DUB's short haul destinations include Aberdeen, Birmingham, Bristol, Cardiff, Donegal, Edinburgh, Glasgow, Inverness, Kerry, Leeds, Liverpool, London (all airports), Manchester, Newcastle, Newquay and Southampton.
Dublin Airport Europe destinations
Fancy skipping over the UK to reach the rest of your European comrades? Whether you want to soak up year round sun or diverse culture, there are loads of lovely destinations on the continent you can reach from Dublin. At the moment, it's a top launchpad for landing in European cities including Alicante, Almeria, Amsterdam, Basel, Bergamo, Berlin, Biarritz, Bilbao, Bologna, Brussels, Budapest, Cologne, Copenhagen, Corfu, Dubrovnik, Faro, Frankfurt, Gdansk, Geneva, Gothenburg, Gran Canaria, La Rochelle, Malta, Paris and Naples.
Dublin Airport rest of the world destinations
If business (or pure wanderlust) means you've got your eye on a destination further afield, DUB has 208 flights to North America each week and 39 flights to the Middle East and Africa. Rest of the world destinations from Dublin include (but aren't limited to) Abu Dhabi, Agadir, Atlanta, Boston, Chicago, Doha, Los Angeles, Marrakech, New York (JFK and Newark), Philadelphia, San Francisco, Seattle, Vancouver and Washington.
Dublin Airport onward destinations
Don't forget that even if you can't find a direct flight from Dublin to your desired destination, there's always a way to work out a connecting flight. So whether you're going to Kingston, Jamaica, Honolulu, Hawaii, or Sydney, Australia, you can take off from DUB with confidence.
Where are the best places to fly to from Dublin Airport?
The list of Dublin Airport destinations is a bit overwhelming, so if you're not sure exactly where you want to go but just need and escape, here are a few ideas:
Choose Liverpool if you want to hang out with some of England's friendliest locals and experience a music and football heritage that can rival any city in the world. There's so much to do here that a week's stay just feels like an appetiser, but highlights include catching a play by The Bard in the round at Shakespeare North Playhouse, gazing at art by the likes of Lucien Freud and Keith Haring at Tate Modern, taking a magical mystery bus tour past the Beatles childhood homes and lyrical inspiration spots like Penny Lane and Strawberry Fields (complete with singalongs) and hopping on a psychedelic ferry across the Mersey. Oh – if you're into football, apparently there are a couple of decent teams that play here too!
Choose Corfu if you're yearning for sun, sea and much more besides. Brilliant things to do on this gorgeous Greek island include eating ocean-fresh seafood in traditional tavernas at Agni Bay, taking in the scenery at dramatic Cape Drastis, and discovering the fascinating Kerkyra old town (a UNESCO Heritage Site). There's also the serene Vlacherna Monastery (perched on its own island), the romantic canal d'Amour, and the mind-blowing sunsets at Loggas Beach. Meanwhile, the beach at Porto Timoni is highly-rated and the ornate Achilleion Palace is simply beautiful. If you're feeling full of beans, climb Mount Pantokrator before you leave – at 906m high, it affords amazing views across the mountaintops and coast.
Choose Naples if you're ready to be charmed by a city riding the wave of a cultural renaissance. Amazing things to keep you busy in Italy's third-biggest city (by population) include visiting the eye-popping restored Gothic basilica of Chiostri di Santa Chiara (adorned with stunning 18th century Neapolitan decoration), taking in the cityscape views from the hilltop-perched Castel Sant' Elmo and watching SSC Napoli play at Diego Armando Maradona Stadium. People watching (and pizza eating) at Piazza Bellini is also recommended, Procida is a beautiful Bay of Naples island with pastel coloured buildings, and the iconic archaeological site at Pompeii is also close by. Scenery, food and football then – doesn't get much better than that.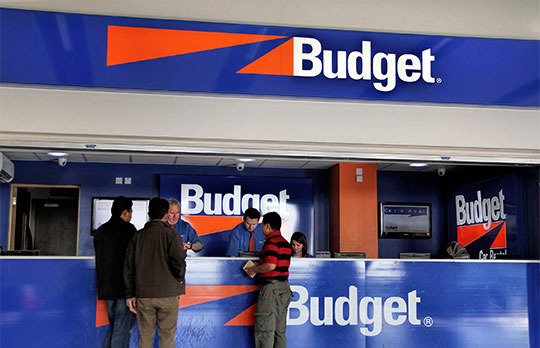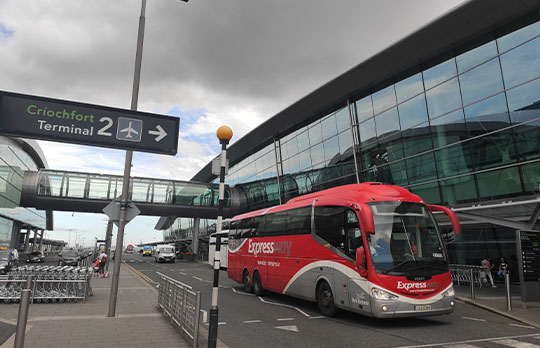 Dublin Airport – connecting you to the world
And how about some destinations a little further away? If you fancy pulling out all the stops for your next hols, here are a few recommendations:
Choose Doha to experience marvellous Middle Eastern hospitality and super scenery. Top things to see and do here include gazing at the impressive architecture at Katara Amphitheatre and the Golden Masjid, staying in the lap of luxury in the overwater villas at Banana Island, and watching the sun set from a hot air balloon. Meanwhile, if you need a cultural fix, Qatar National Library has over 800,000 books, and Mathaf: Museum of Modern Art houses more than 9000 works of art from around the world that are influenced by the Arabian Peninsula.
Choose Boston for big city vibes with an unmistakable Irish twist – if you're looking for somewhere to spend St Pat's Day outwith Dublin, this Massachusetts marvel bleeds green. A city that effortlessly blends old and new, Boston boasts hip clubs, rough and ready bars, modern shopping malls and old time stores. The city's Museum of Fine Arts is one of the biggest in the continent, with 450,000 works of art spanning everything from timeless Classical pieces to French Impressionism. Boston Common and the Public Garden are gorgeous green spaces, and the Charles River is the perfect place to sail away for a day. Meanwhile, a Southie Sunday is another tradition you might want to partake of – a long, beer-filled brunch in South Boston's best bars and cafes.
Choose Vancouver if you want to experience one of the world's most liveable cities. With mountains and beaches complementing a seriously cool city culture, chances are you might not want to leave. The gargantuan 1000 acre Stanley Park boasts kids playgrounds, a public pool, golf course and tennis courts (plus wildlife like coyotes, bald eagles and beavers), Granville Island is a hip reclaimed waterfront area with restaurants, creative spaces and shops, and Grouse Mountain offers hiking and mountain biking in summer and snowboarding in winter. You can also take a boat trip out to see awesome sea life like seals, humpbacks, orcas and dolphins, while learning more about marine conservation, and try mouth watering indigenous cuisine at Mr Bannock's food truck.
Which Airlines fly from Dublin Airport?
Lots of different airlines fly out of Dublin Airport. Depending on where you're going, you can choose from Aegean, Aer Lingus, airBaltic, Air Canada, Air France, American Airlines, British Airways, Delta, Emirates, Etihad, Lufthansa, Ryanair and TUI.
Some of the most popular destinations from DUB include London-Heathrow, Amsterdam-Schiphol, Frankfurt, Bucharest, Paris, Manchester and Madrid.
Facilities at DUB include free Wi-Fi throughout both terminals, medical aid and pharmacy, a multi-faith room and church, various comfy lounges and cafes and restaurants including Burger King, Butlers Chocolate Café, Caffe Nero and the Gate Clock Bar.
How can I hire a car from Dublin Airport?
Hiring a car at Dublin Airport (or any of your chosen destinations) is easy with Enjoy Travel. Use our search engine to enter your dates and details and you'll be served up a choice of deals in a click.
We have longstanding car hire partnerships with excellent partners like Dollar, Thrifty, Alamo, Enterprise and more. Whether you want an economy-sized Chevrolet Spark, compact Ford Focus, standard-sized VW Jetta, or full sized Chevrolet Malibu, there's a make and model to suit your needs.