Cannot decide whether to choose Casablanca Vs Marrakech?
Casablanca and Marrakech are two very popular city break destinations in Morocco. However, the cities are poles apart from each other and give visitors different experiences of Moroccan life. Both are charming in their own way. Casablanca is the economic and business capital of Morocco and Marrakech is an imperial city. But which city should you choose if you can only visit one? Our city by city guide will help you decided between Casablanca and Marrakech.
Casablanca Vs Marrakech: How to Choose Between the Two
Overview – is Marrakech Or Casablanca better?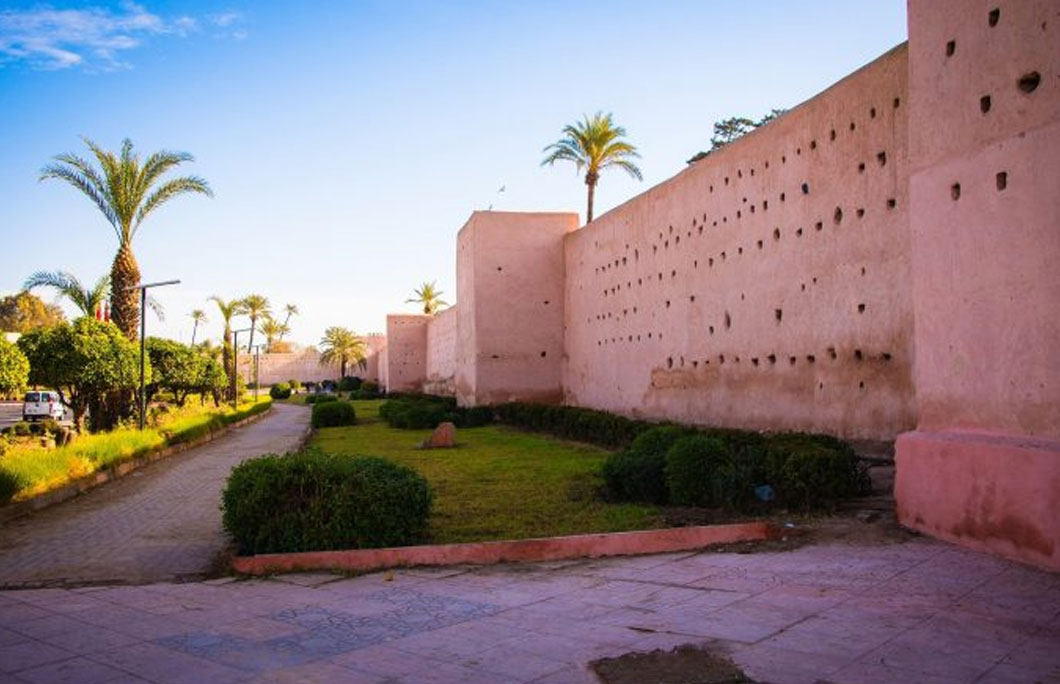 It's not that one is better than the other, it's more that they are quite different cities and one might suit your style more than the other.
Casablanca is an ocean-side, port city along Morocco's Atlantic coast. It is famous for its fascinating architecture, great seafood restaurants and, of course, its association with the Hollywood film of the same name. Casablanca offers you a glimpse of modern Moroccan life that contrasts with the beautiful old buildings and old town. There are plenty of lovely beaches near to the city too, making this a great destination for combining a beach break with a city break. Casablanca is the largest city in Morocco and as a result, it has a whole host of things to do for visitors including world-class museums and galleries, terrific restaurants, bars and hotels and lots of history and culture.
Located in southwestern Morocco, the Red City of Marrakech is a very popular tourist destination. Charming and chaotic, the city pulsates with energy, day and night. It is the third-largest city in Morocco but feels the busiest. Marrakech brims with brilliant things to do from unforgettable bucket list experiences to magnificent cultural institutions, spas, souks and shops. The most iconic landmark of the city is its historic medina with its maze of streets and alleys. Originating from the 11th-century, the medina is now a UNESCO World Heritage Site.
Both cities are very walkable and exploring them on foot is the best way to soak up the sensational sights, sounds and smells.
---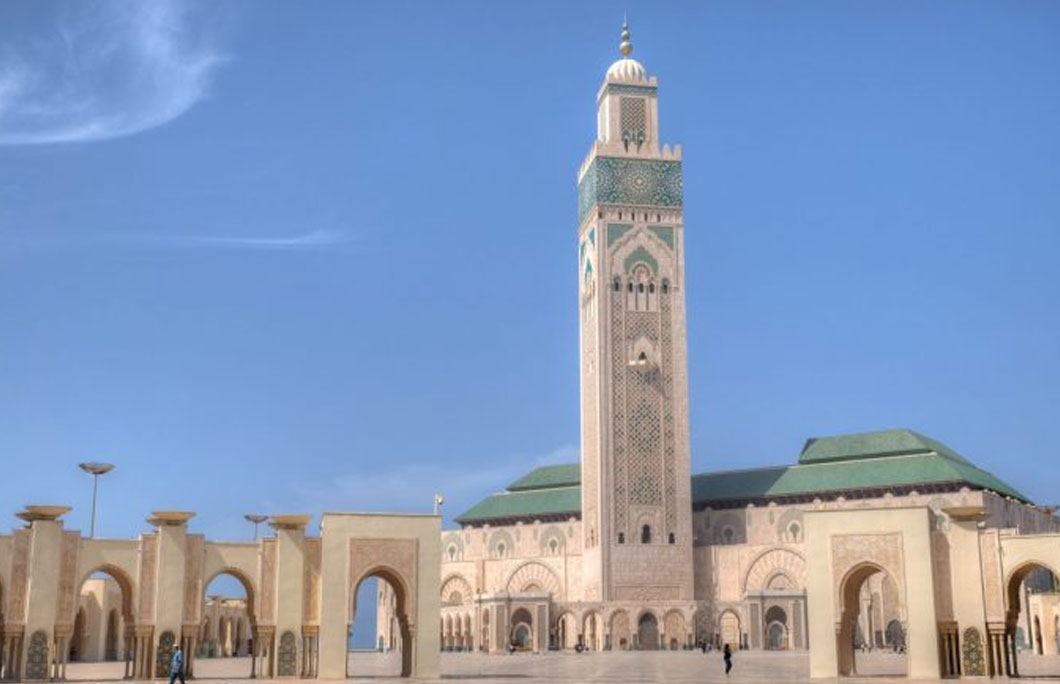 Casablanca
Casablanca is a great city for those who like to feel in the present but appreciate the past. The city is home to local leading businesses as well as many international corporations.
When it comes to things to do, one of the most popular sites is the Hassan II Mosque, the largest mosque in Morocco and the 7th largest in the world. It is situated on an outcrop that juts out into the sea. The mosque is open to non-Muslims and you can take a guided tour outside prayer times.
The city of Casablanca is filled with beautiful buildings from a wide range of styles, everything from Art Deco to radically modern. One of the best things to do is just roam around admiring all the architecture. Make sure you walk down Boulevard Mohammed V in the heart of the old city. This palm-fringed street is where you'll see the influence the French had on the city.
Casablanca's Corniche (beachfront district) is home to luxury resorts and some wonderful restaurants and bars. There are some cool beach clubs here too for sun worshipers who like to tan and party. Further along, you'll find a public beach. This is a great place for people watching and enjoying a picnic, especially on the weekends.
The city is also great for art and culture lovers. There are some gorgeous galleries and museums including Le Musée de la Fondation and La Villa des Arts, which is housed inside a fabulous renovated 1930s Art Deco villa. For street-art, dance and music events, check out La Fabrique Culturelle des Anciens Abattoirs de Casablanca, which once was the city's old industrial slaughterhouse.
When it comes to nightlife, Casablanca is a fun and lively city with great options of things to do after dark. There are Irish pubs, fancy wine bars and cool clubs with buzzing dancefloors. One of the best areas for nightlife is the Racine district.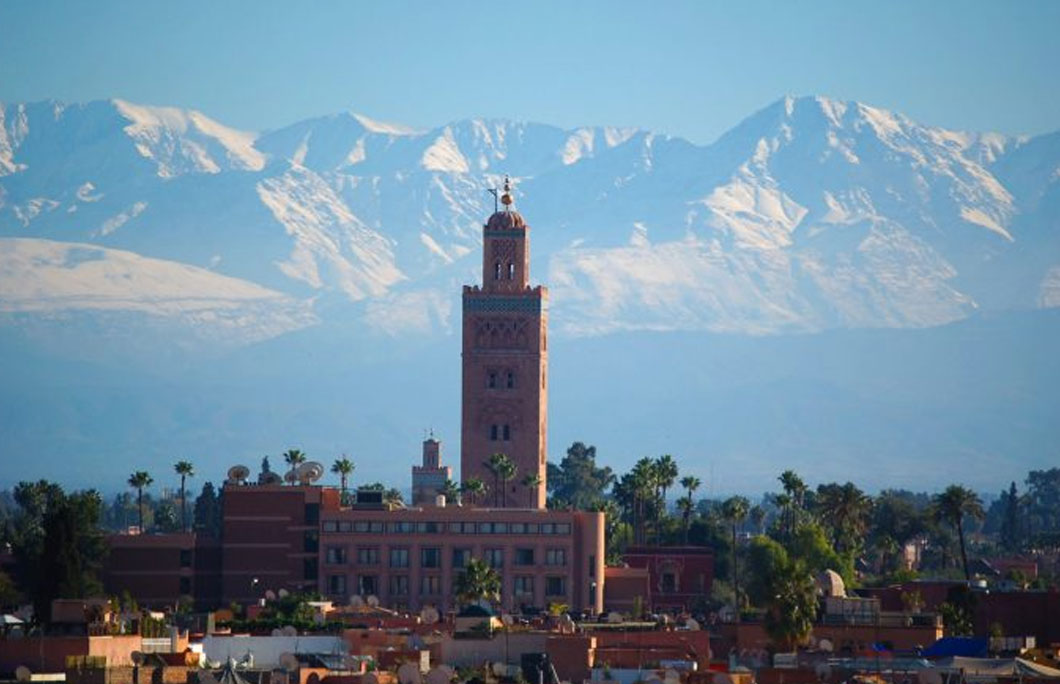 Marrakech
Marrakech is an imperial city with a rich history that dates back to the 11th-century. Walking around the medina (old town) feels like you are in an outdoor museum.
Getting lost in the maze of alleyways in the medina is the quintessential thing to do in Marrakech. Enclosed by 19km (11.8 miles) of ancient red walls, this is how Marrakech got its nickname as the Red City. Because of the colour of the walls, the city is bathed in a beautiful warm glow. The medina is brimming with simply stunning souks and streetlife and spending hours within its walls is a memorable way of savouring the sights, sounds and smells of this intoxicating city.
Marrakech isn't short on things to do outside of the medina. There are some really enjoyable attractions like the Saadian Tombs, Jardin Majorelle, the Musée Yves Saint Laurent and the Bahia Palace. La Maison de la Photographie is a highly recommended gallery of photography that gives a glimpse into Moroccan life. One of the most iconic landmarks of the city is the towering Kutubiyya Mosque, the largest mosque in Marrakesh. The Mosque of the Booksellers, as it is also known, was founded in 1147 and the name honours the many book vendors who worked in the streets around the mosque.
In Marrakech, you can also enjoy some great experiences like a relaxing hammam (public bathhouse), a cookery class on local cuisine and a sunrise hot air balloon ride. You can talk take excursions into the nearby Atlas Mountains and the desert, too.
When it comes to nightlife, Marrakech likes to party. There are lots of lively bars, lounges, rooftop terraces and clubs, especially in the Hivernage neighbourhood.
---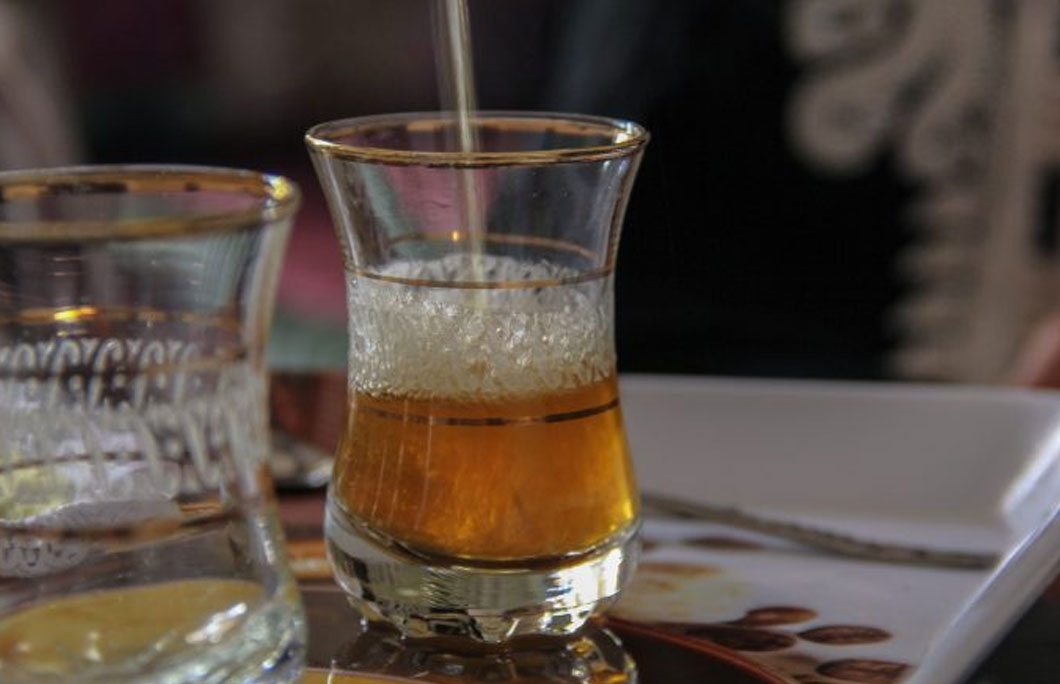 Both Casablanca and Marrakech have great restaurants serving international cuisine. However, some of the best cafes and restaurants specialise in the cuisine of the region. Market stalls and street food are aplenty in both cities and are a tasty way to eat like a local. Due to high taxes, alcohol is not cheap in Morocco. However, other drinks, including coffee, mint tea and freshly squeezed orange juice are more affordable and delicious.
In Casablanca, head to La Cornice and the streets around the port for a good selection of restaurants serving up the local seafood. Order up the catch of the day smothered in chermoula sauce.
The food stalls around the Jemaa el-Fna in Marrakech are quite touristy but are a great way to get dinner and a show as the vendors cook the food in front of you. If you want to sample the local flavours, look out for the following menu items: couscous, tagines, pastillas and harira.
---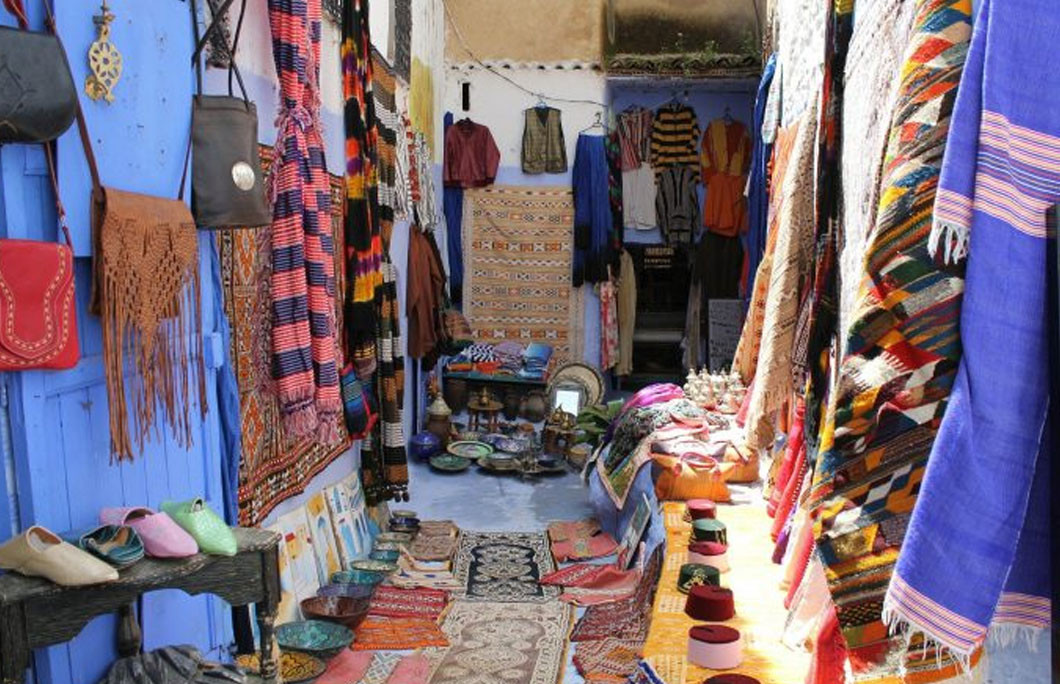 In Casablanca, most of the shopping takes place at Marche Central or the Central Market. This large marketplace with historical and cultural significance is located on Muhammad V Boulevard and is a great way to mingle with the locals and stock up on some mouthwatering fresh produce. You can also buy home décor items, clothing, shoes, souvenirs and spices.
In Marrakesh, the best shopping is in the souks in and around the medina. Stalls sell everything from spices to silks, musical instruments to brass lanterns. It is a great place to purchase bags, shawls, rugs and leather goods too.
---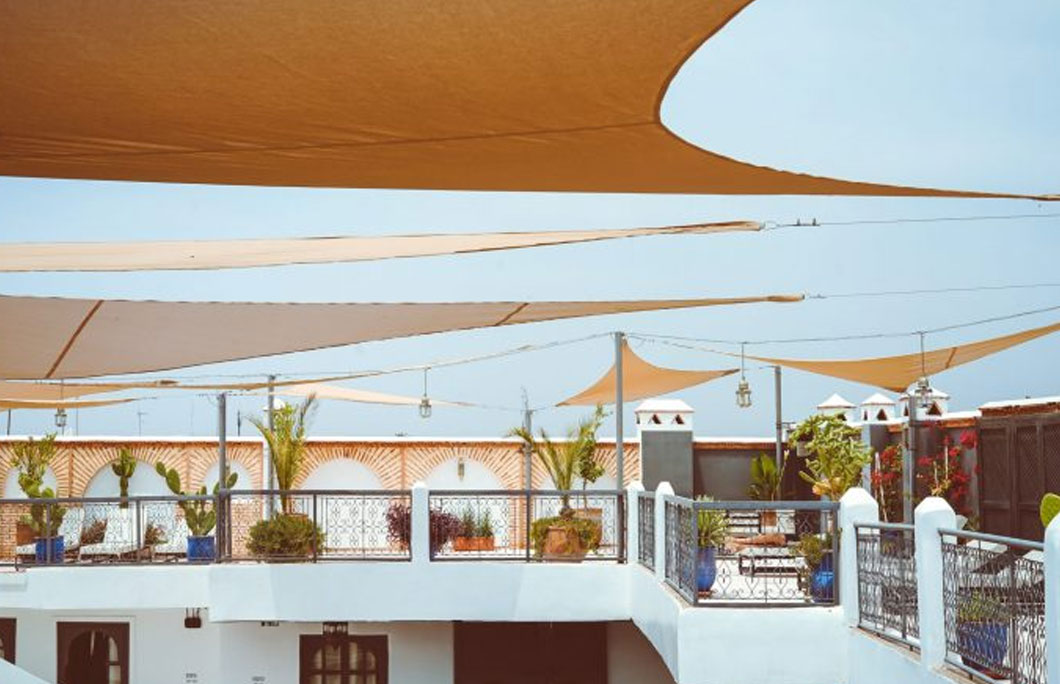 There is a wide selection of accommodation in Casablanca ranging from hostels to five-star resorts. If it is your first time in the city and you want to be close to all the best attractions, look for accommodation in the Sour Jdid area. For those looking to be close to the best nightlife, look for hotels in and around the Racine area. If you are on a budget, look for a hostel in and around the old town.
Marrakech also has a wide range of accommodation to suit all budgets. For a unique accommodation option, look at staying in a riad (traditional house) inside the medina. If it is your first time in the city, the medina is a dazzling place to stay. However, if you want somewhere a little quieter and less chaotic, the Gueliz neighbourhood is ideal. The heart of Marrakesh nightlife is the Hivernage area. This is the best place to stay for those who like to party. The Palmeraie area is where you'll find the more flashy, resort-style hotels.
Accommodation is slightly cheaper in Casablanca compared to Marrakech.
---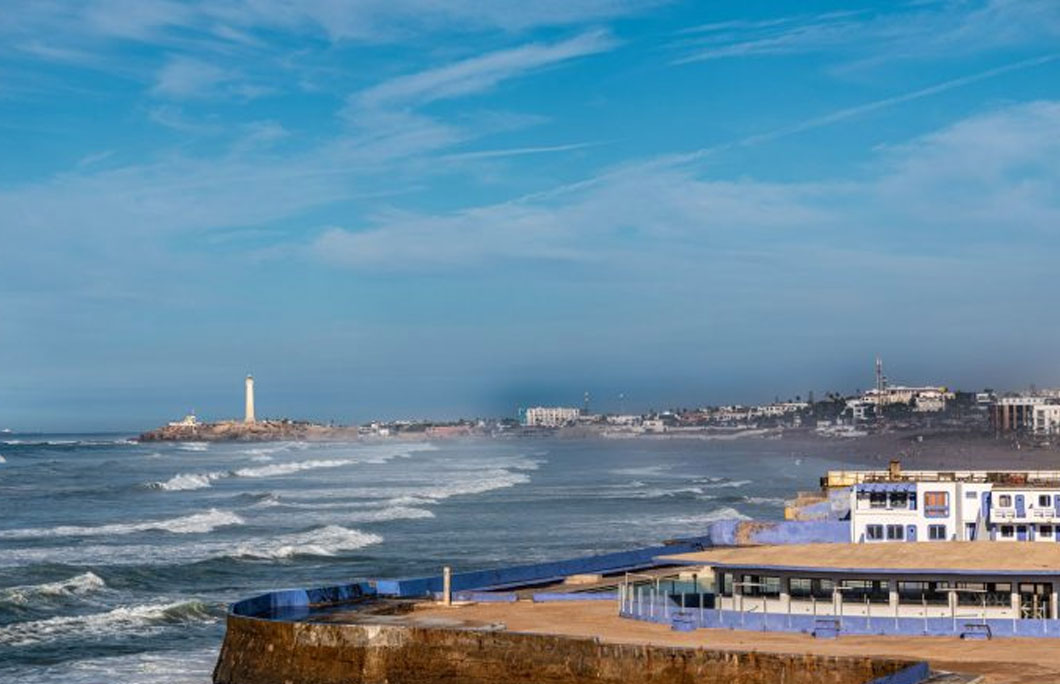 Casablanca has a Mediterranean climate with warm, sunny days all year round. The highest temperatures occur between July and September. The average temperature in August lies around 25.0°C (77°F). In the winter the average high is between 19.6°C (67.2°F) and 17°C (62.6°F). If you enjoy swimming, the best time to visit Casablanca is between June to October when sea temperatures average 22°C (71.6°F).
Marrakech has a high desert climate with hot and arid summers and cool, clear winters. Summer temperatures are sweltering with an average daily maximum of 39°C (102.2°F) in July. As a result, most visitors avoid Marrakech in the summer and visit in the cooler spring and autumn months when the weather is warm and sunny, but with more comfortable temperatures. January is the coolest month with an average daily maximum of 19°C (66.2°F) and an average low of 6°C (42.8°F).
---