The 7 Most Pet-Friendly Airlines In Europe
Travelling with pets can be stressful – does the airline allow dogs? Is it going to charge an extortionate fee to bring them? What about weight limits? Trying to find airlines that will make flying with pets a breeze isn't as easy as you might think, but luckily there's some excellent pet-friendly airlines in Europe.
Budget Direct ranked 50 airlines around the world in order to find which are the best for flying with pets, whether you have a cat, bird, reptile or pup! They scored the pet-friendliness of each airline, rating them across 10 different categories, including cost-per-pet, cabin allowance and openness to unusual animals.
Pet-Friendly Airlines in Europe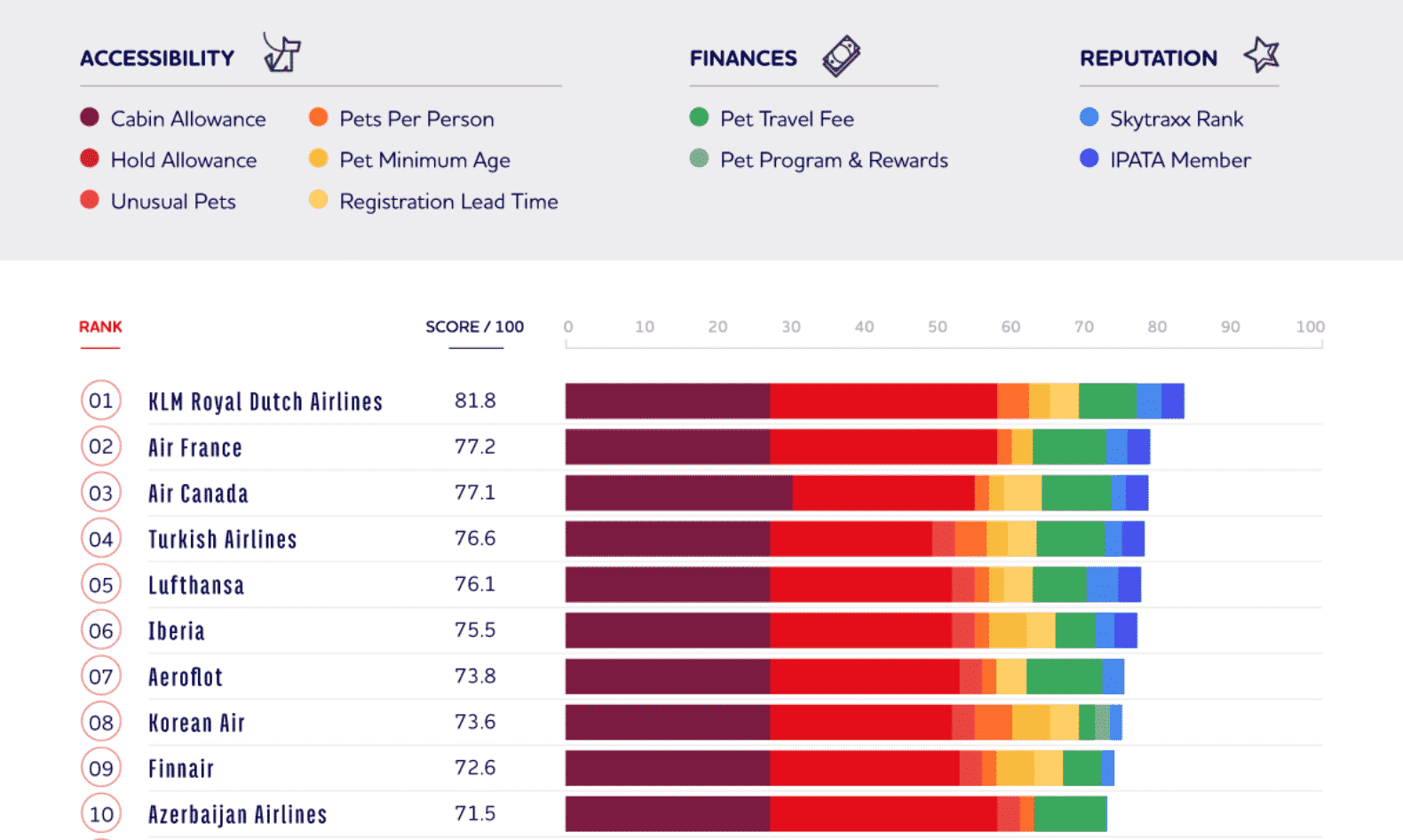 1. KLM Royal Dutch Airlines – Netherlands
You can take a small cat or dog with you into the Economy Class cabin of most KLM flights, and in Business Class on most KLM flights within Europe, as long as they're in a proper travel bag. Do you want to take more than 3 pets with you? Above that number, pets must be shipped as cargo. They even fly horses!
---

---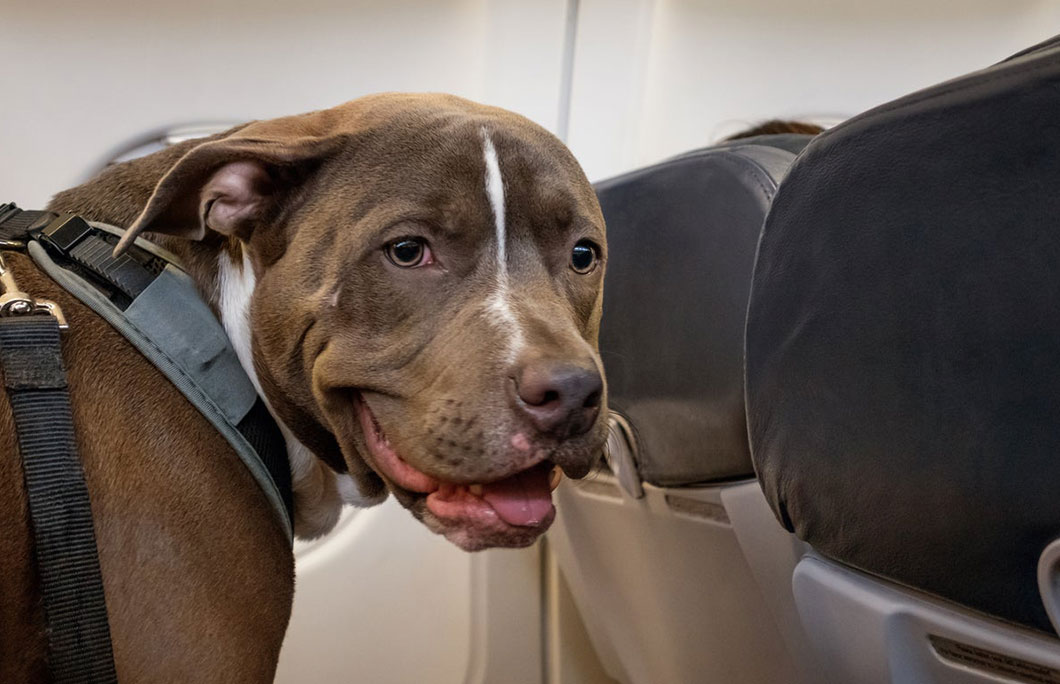 2. Air France – France
Air France scores high on pet-friendly rankings when it comes to both cabin allowance and pets in the hold. They also scored high for fees, with reasonable pet travel fees.
---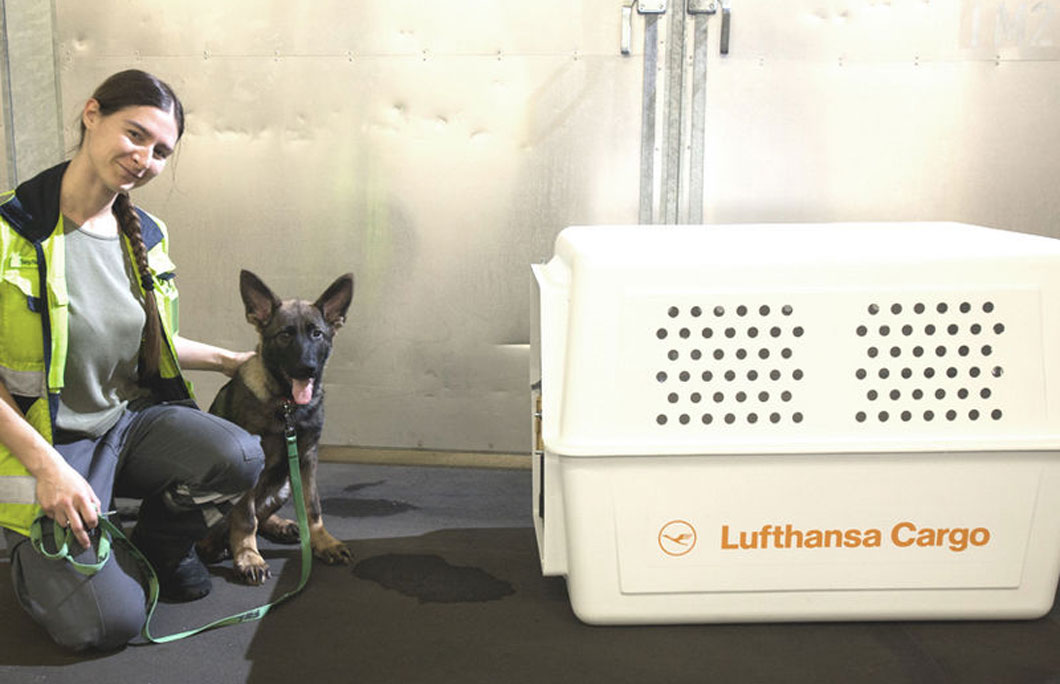 3. Lufthansa – Germany
With Lufthansa, animals can be transported either in the cabin and/or in the cargo hold: No more than two animals (dog or cat) in the cabin (in an approved transport container) or no more than two animals in the cargo hold.
---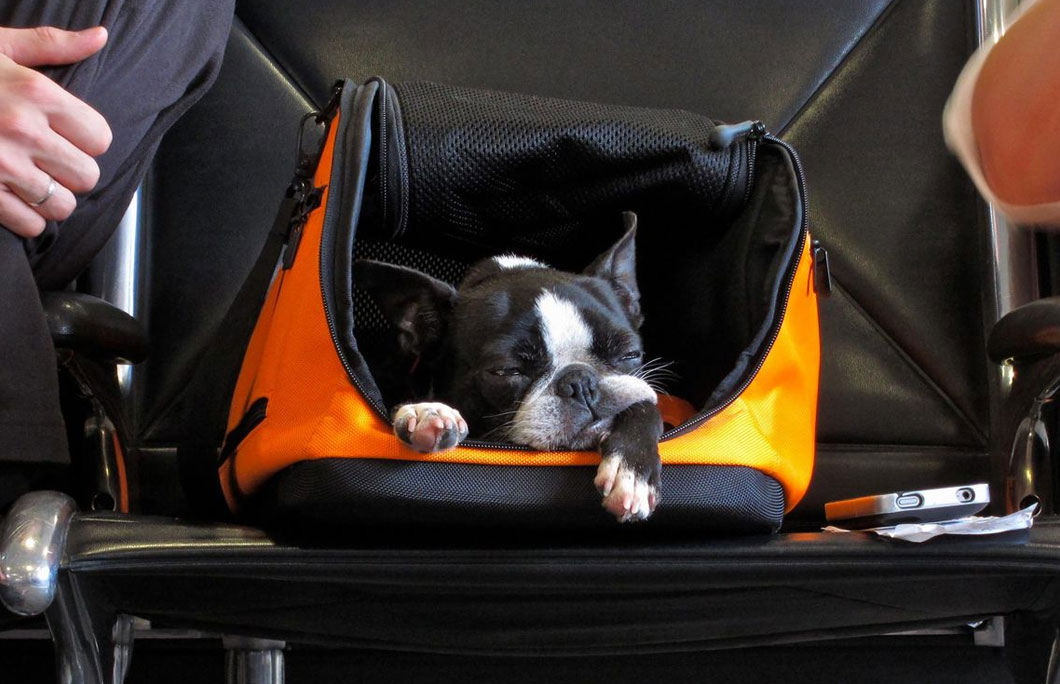 4. Iberia – Spain
Acceptable pets in cabin with Iberia Airline: dogs, cats, fish, turtles and birds (except birds of prey). You can take them with you in the cabin if they don't weigh more than 8 kg. (including their cage or pet pack).
---
5. Finnair – Finland
Small pets, such as cats, dogs and pet rabbits, can travel with you in the cabin on our flights, given that the total weight of the pet and the pet carrier does not exceed 8 kg (17 lb). igger pets can travel in the hold on the same flight with you, if the combined weight of the pet and its pet carrier is less than 50 kg (110 lb).
---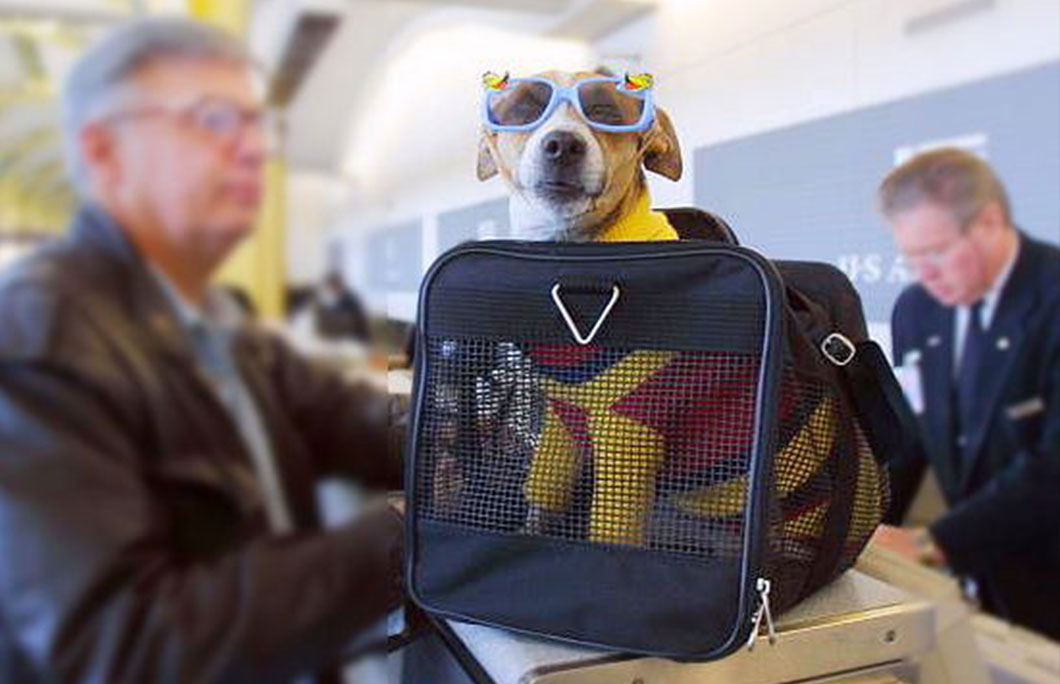 6. Norwegian – Norway
Pets are allowed to travel in Norwegian Air flights in the cabin, cargo and as checked baggage.
---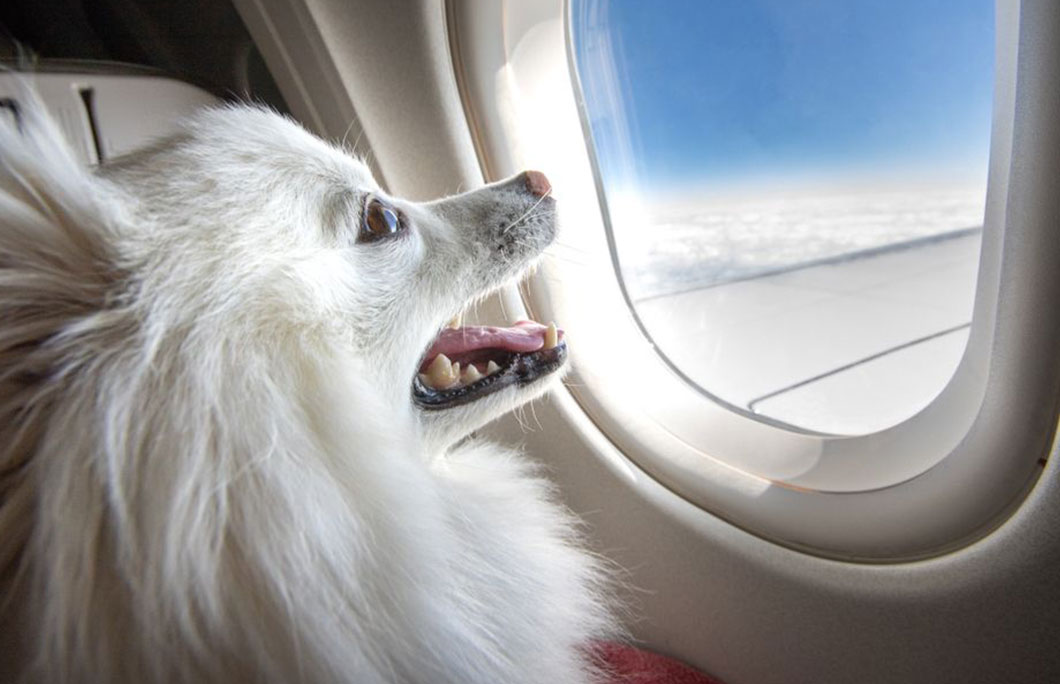 7. Aegean Airways – Greece
Small pets (cats, dogs, and rabbits) are welcome in the cabin on Aegean flights if the combined weight of the pet and carrier is under 17 lbs (8 kg). Each passenger can travel with 1 pet. The airline takes passengers from Rhodes to Crete, from there to Athens and Thessaloniki, all year long) kai bale link sto Rhodes
---

---