Cannot decide whether to choose Casablanca Vs Rabat?
Casablanca and Rabat are both great destinations in Morocco for those looking to combine a city break with a beach break. Both are modern cities with a rich past and deep-rooted history, however, the cities offer visitors different glimpses of Moroccan life. Casablanca is the economic capital of Morocco and is loud and energetic. Rabat, on the other hand, is the capital of Morocco and an imperial city. It is smaller, quieter and more traditional. The cities are just one hour away from each other, so it is very easy to visit both. However, if you can only make it to one, which city should it be? Our handy city by city guide will help you decided between Casablanca and Rabat.
Casablanca Vs Rabat: How to Choose Between the Two
Overview – is Casablanca or Rabat better?
Casablanca and Rabat are two charming cities in Morocco on the Atlantic coast. Both are similar in terms of shopping, weather and food and drink.
Casablanca is known for its wonderful architecture, top quality seafood restaurants and, of course, its starring role in the Hollywood film of the same name. Casablanca combines modern Moroccan life with plenty of history and heritage. With lots of beaches within reach of the city, Casablanca makes a great destination for those looking for a city and beach break. Being the largest city in Morocco, there is plenty of attractions and sights for visitors, for instance, interesting museums and art galleries, lively restaurants, bars and clubs and lots of cultural hotspots.
Rabat is the capital city of Morocco, but it has a more relaxed and intimate vibe than Casablanca. It is smaller, more traditional and cleaner too. There is a less hectic pace and it feels less crowded and chaotic. This makes Rabat much more pleasant to walk around, especially in the souks. The city is known for its elegant streets and sights and world-class cultural institutions.
When it comes to nightlife, Casablanca has a more lively scene and a younger vibe. There is a more energetic feel to Casablanca. So, if you are after a laid back city break, Rabat might be a better choice for you. However, if you want to feel the buzz of a busy city, Casablanca might be a better destination.
---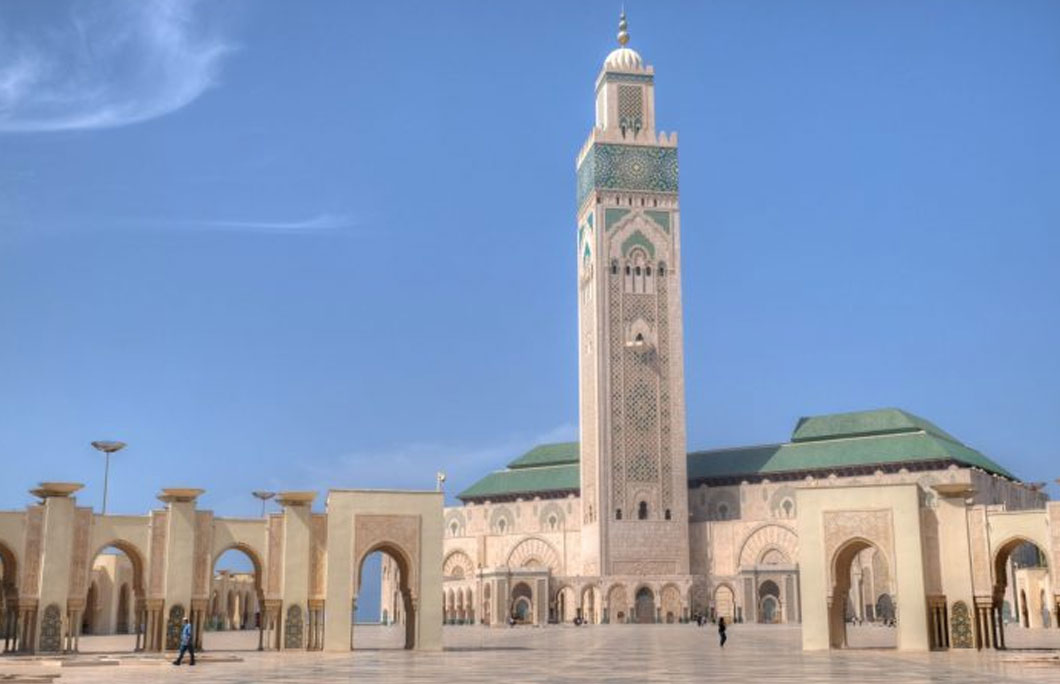 Casablanca
Casablanca mixes modern with the past. The city is home to some of Morocco's leading businesses as well as many international corporations, however, it is also home to an old town with more than 1,000 years of history.
One of the most popular attractions in Casablanca is the Hassan II Mosque. This is the largest mosque in Morocco and the 7th largest in the world. The mosque is just one of two in Morocco that is open to non-Muslims. You can take a guided tour outside prayer times, and you must be modestly dressed to go inside.
Fans of architectural design will love strolling around the city with its buildings of different styles ranging from Art Deco to radically modern. To see the French influence of the city, take a stroll down Boulevard Mohammed V in the heart of the old city and admire the buildings on this palm-lined street.
Culture lovers are in for a treat when they visit as there is a vibrant arts scene with lots of lovely galleries and museums. Two to check out are Le Musée de la Fondation and La Villa des Arts, located in a stunning 1930s Art Deco villa. La Fabrique Culturelle des Anciens Abattoirs de Casablanca, is the place to go for street-art exhibitions and dance and music events. It's one of the coolest cultural hotspots in the city.
Looking to party? Head to the Racine district, which is the epicentre of Casablanca's nightlife. But all across the city, there are plenty of things to do after dark whether you want a pint in an Irish pub, a quiet drink in a wine bar or to dance the night away in a pulsating club.
When it comes to chilling out, the Corniche (beachfront area) has some funky beach clubs as well as a public beach that is ideal for sunbathing, relaxing and enjoying a splash in the sea.
Finally, it would be remiss not to pay a visit to Rick's Cafe which is based on the piano bar in the movie Casablanca. When you step through the door, you step back in time to 1942 and it really does feel like you are in the movie.
---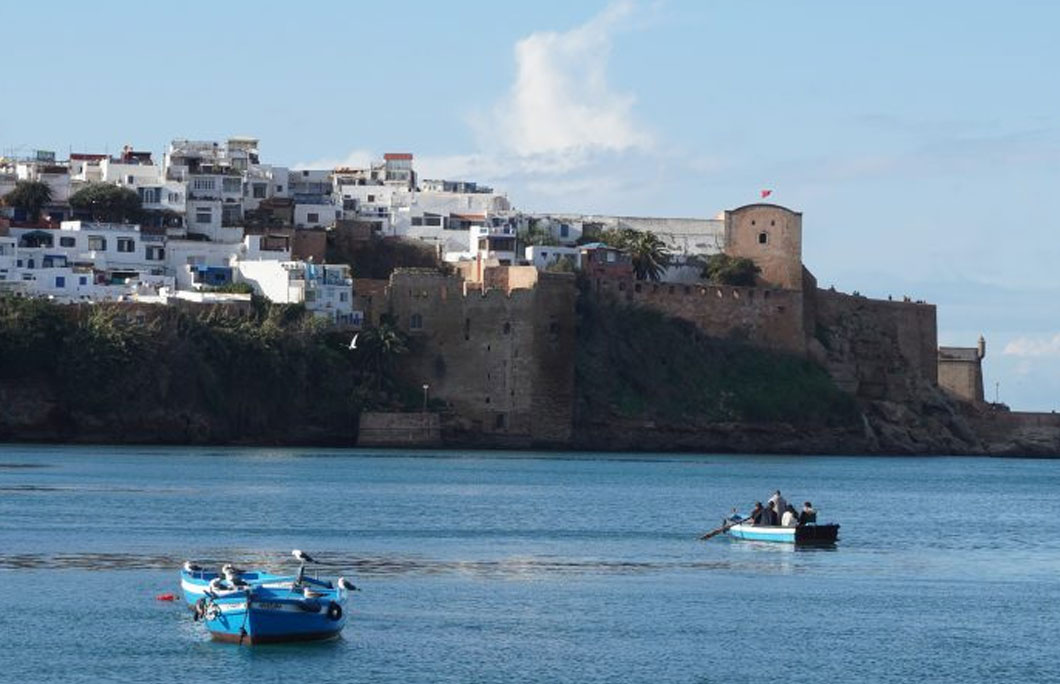 Rabat
Rabat is a beautiful city with elegant boulevards, pretty parks and plenty of monuments, embassies and government buildings. In fact, because of its rich history and heritage, Rabat is a UNESCO World Heritage Site.
The city's top attraction is the Oudaias Kasbah and the Kasbah Mosque. The Kasbah is a small and serene neighbourhood enclosed by 11th-century city walls. It is a warren of winding walkways and wandering around, getting lost and stumbling upon hidden delights is a great way to spend the day. On Rue el Jamma you'll find the Kasbah Mosque, which dates from 1150 and is the oldest in Rabat. From the Kasbah, there are lovely views of the Atlantic Ocean and over to the city of Salé.
Also inside the Kasbah are the tranquil Andalusian Gardens and the Oudaias Museum. The museum is housed in a 17th-century lodge built by Moulay Ismail, the one-time Sultan of Morocco.
On Boulevard Mohamed Lyazidi, you'll find the unfinished Hassan Tower and the Mausoleum of Mohammed V, which contains the tombs of the Moroccan king and his two sons. Both are beautifully designed monuments with intricate details.
When it comes to museums, Rabat has plenty to offer, but two of the most popular and interesting are the Mohammed VI Museum of Contemporary Arts and the Rabat Archaeology Museum which houses Morocco's best archaeological collection.
In Rabat, you can also enjoy a traditional hammam (Turkish bathhouse) or take an excursion to the Instagram hotspot of the blue city of Chefchaouen.
When it comes to nightlife, Rabat likes to party, although not quite as hard as Casablanca. There are lively bars, lounges and hotel bars, but these are frequented more by tourists and ex-pats. However, you get a good mix of locals and tourists in the nightclubs. Moroccans love to dance. There isn't one central location for nightlife, you'll find spots all across the city.
---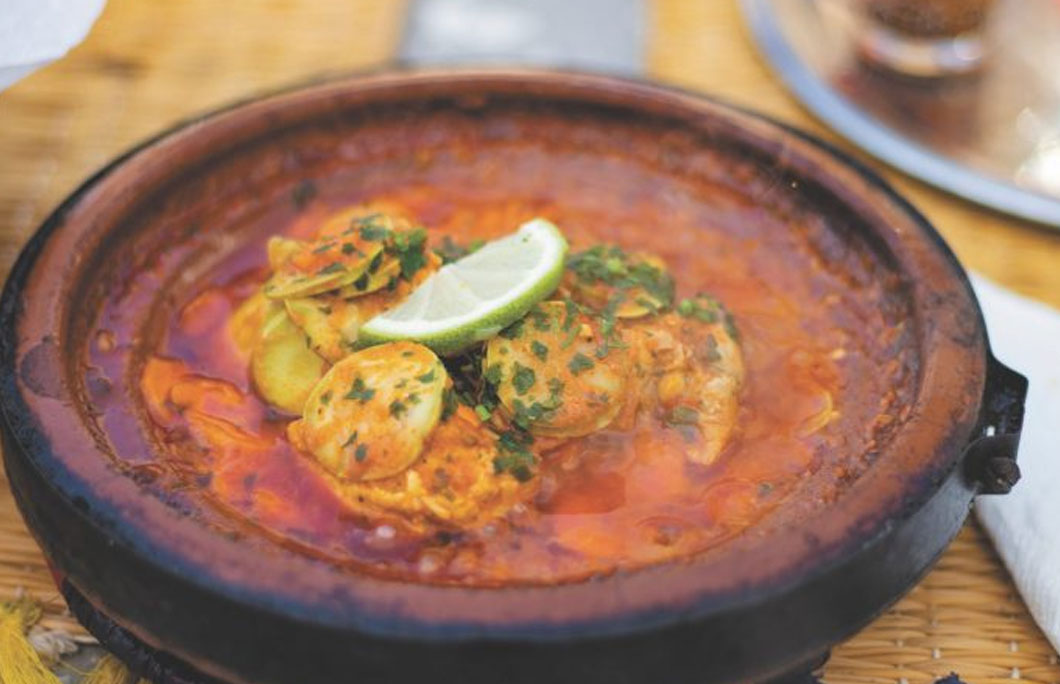 Both Casablanca and Rabat have a great food scene with a mix of restaurants serving international and local cuisine. For cheap, cheerful and delicious food, eat at the many market and street food stalls, the best ones will have locals queuing up outside. Alcoholic drinks are expensive all over Morocco due to high taxes. For more affordable alternatives order coffee, mint tea and freshly squeezed orange juice.
In Casablanca, the streets around the port and La Cornice are great destinations for restaurants serving up freshly caught seafood. To try the local flavours, order the catch of the day swimming in chermoula sauce.
In Rabat, head to the La Cornice or the marina for fresh seafood dishes served with fabulous views. For local cuisine, find a bistro or cafe in the medina and for food with flair, check out the restaurants on Avenue Mohammed VI.
Moroccan food is a mix of North African, Arabic, Spanish and French influences. To keep it local, make sure you try the following dishes: couscous, tagines, pastillas and hariras.
---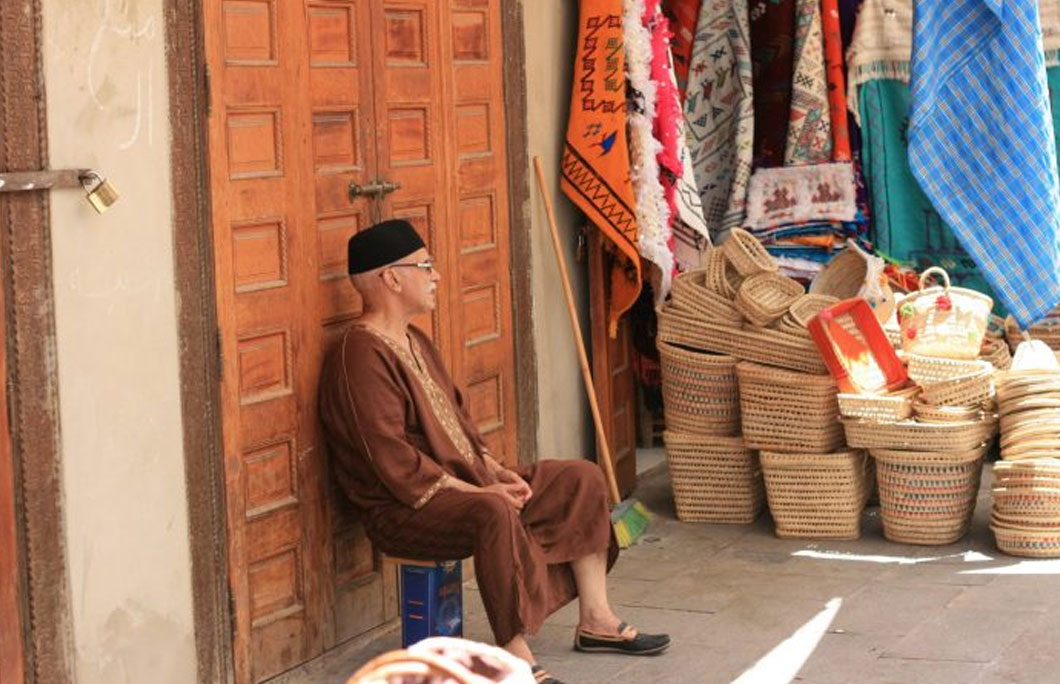 In Casablanca, shop till you drop at the Marche Central located on Muhammad V Boulevard. This vibrant marketplace is laced with historical and cultural significance and is a great way to get a glimpse of local life and to pick up some souvenirs. This is the best place to stock up on mouthwatering fresh produce, home décor items, clothing, fabric, shoes and spices.
In Rabat, the best shopping street is Rue des Consuls where shops sell local handicrafts, for instance, leather goods, pottery, lamps, babouches (slippers), jellabahs (robes) and carpets. You'll also be able to pick up spices, olives, cooking utensils and more at the souks in the medina.
---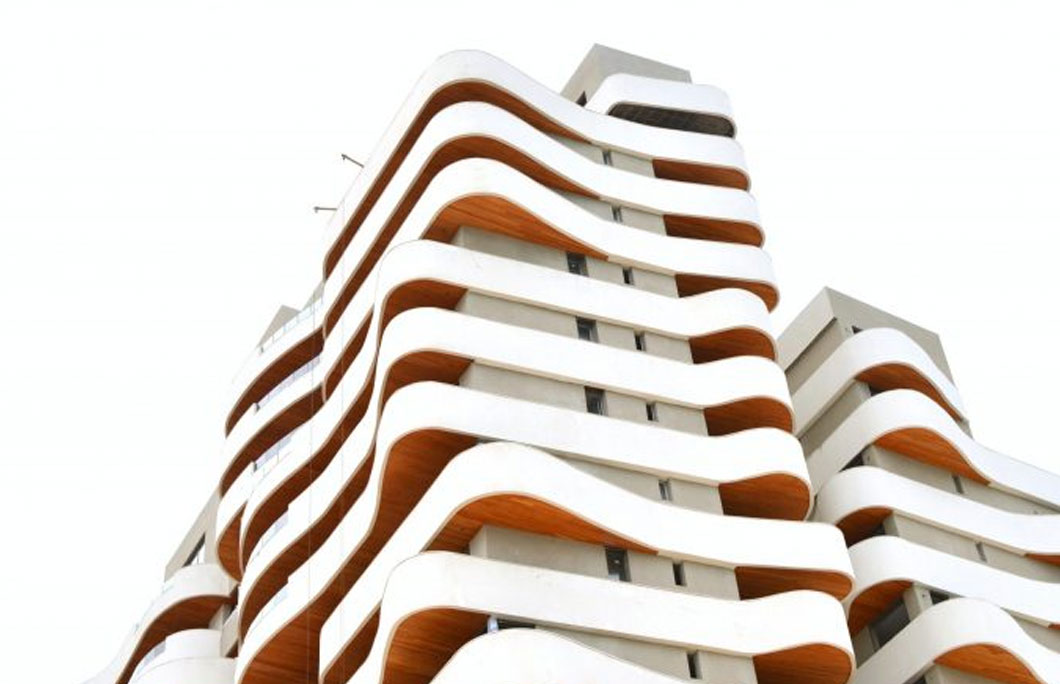 Whatever your budget, you'll find accommodation in Casablanca whether you are looking for a hostel or a five-star luxury resort. First-timers to the city should look for accommodation in the Sour Jdid area. This district has a huge array of things to see and do and great dining and nightlife options. Speaking of which, if you came to party, the best nightlife is in the Racine area. There are great accommodation options here if you want to be close to the dancefloors. If money is tight, you'll find some decent hostels in and around the old town.
Rabat has a wide range of accommodation for all budgets. For a unique accommodation option, look at staying in a riad (traditional house) inside the medina. If it is your first time in the city, the medina is a fantastic place to stay. You'll be right in the heart of the action. However, if you want somewhere a little quieter, the Hassan and Quartier des Orangers neighbourhoods are ideal and have plenty of attractions too. If you like to hear the waves as you fall asleep, find beachside accommodation in L'Ocean district. For those on a budget, the Agdal Ryad area has some good options. You'll get a slice of local life too.
Accommodation is slightly cheaper in Rabat compared to Casablanca.
---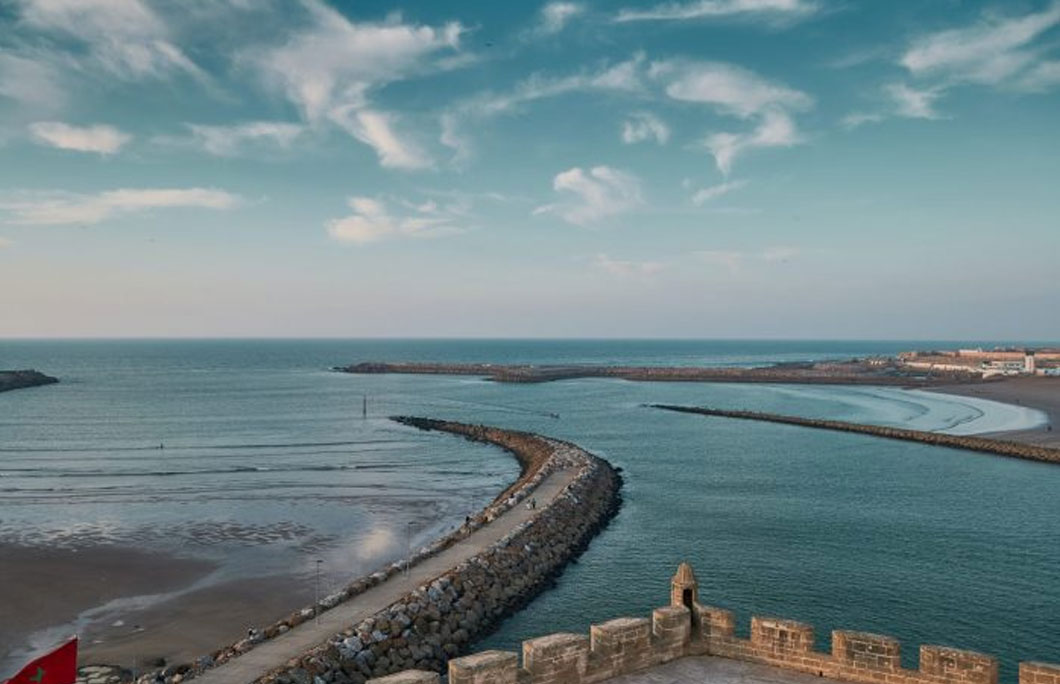 Casablanca has a Mediterranean climate meaning it has warm, sunny days all year. The hottest months are from July and September with the average temperature in August hovering around 25.0°C (77°F). The average high during the winter is between 19.6°C (67.2°F) and 17°C (62.6°F). The best time to visit Casablanca to enjoy some sea swimming is from June to October. This is when the sea temperatures are at their warmest with an average of 22°C (71.6°F).
Rabat also has a Mediterranean climate and is very similar to Casablanca with year-round sunshine. The month with the highest average temperature is August at 29°C (84.2°F). January has the lowest average temperature with 17°C (62.6°F). To avoid the rainfall, the best time to visit Rabat is between April and November. When it comes to swimming, the average sea temperate is the same as Casablanca. It hovers around 22°C (71.6°F) in the summer months.