Take some Car Rental Zest
1. No Rum Punch
2. Mexitini
3. Cherry Blossom Bliss
4. Soft Caipirinha
5. Moroccan mint teetotal
6. Driver's Pina Colada
7. Soft Sangria
8. Singapore bling
9. No-hangover Bellini
10. English Garden Fizz
11. Strawberry Nojito
12. Sober Saint George
13. Dry Jersey
14. Florida Sunset
15. Virgin Moscow Mule
16. Sober Strawberry Daiquiri
17. Kiwi & Pear Zing
18. Shirley Temple
19. Roy Rogers
20. Soft Don Pedro
International mocktails for designated drivers
One of the best things about travelling in another country is absorbing everything you can about its culture – especially the cuisine.
The textures, flavours and fresh ingredients of a particular territory are an integral part of its history and social currency and they're part of family life in all strata of society.
Drinks are synonymous with good times too; with cocktails blending the best spirits, fruits, herbs and spices in signature ways which are evocative of a particular time, place and people. If you enjoy a drink in moderation, there's no time like a holiday to sample the best of what's on offer in your location, but if you're the main driver you'll have to wait until a day that your travel companion can take over before you indulge.
Enjoy a bit of Zest as the Car Rental driver!
However, mocktails are a magnificent alternative as they contain all the ingredients of the original drink while omitting the alcohol – meaning that you can drink as many as you like without worrying that it'll effect your driving or that you'll suffer from a pulsating hangover.
Whether you're hiring an economy car in Edinburgh, a saloon car in Sydney or a minibus in Madrid, you can grab a great deal here at Enjoy Travel. And to help you hit the road in clean and serene fashion, we've collated a list of 20 zesty mocktails for your delectation – bottoms up!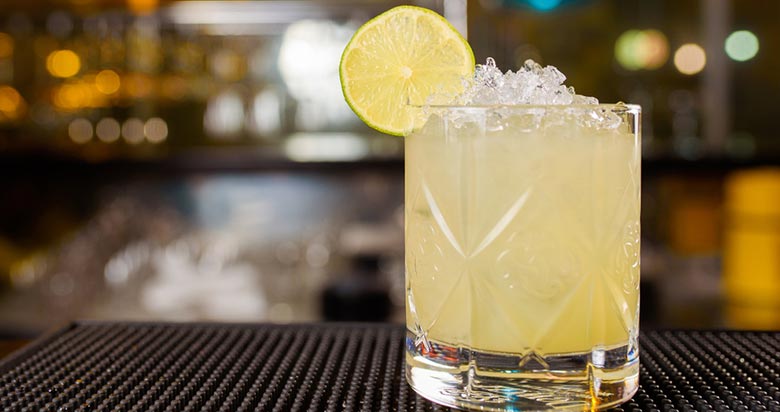 1. No Rum Punch
If you're visiting Jamaica, you can make the reggae vibes swing with island rums like the golden and gorgeous Appleton and the eye-wateringly strong white rum from Wray & Nephew (63%) – whether you're visiting the Bob Marley Museum in Kingston or strolling the hip strip in Montego Bay, a rum cocktail makes everything go with a swing.
For a mocktail with zest but no alcohol, try a no rum punch with grenadine, pineapple juice, lime juice, lemon soda and pineapple and lime slices as garnish – looks terrific and tastes great!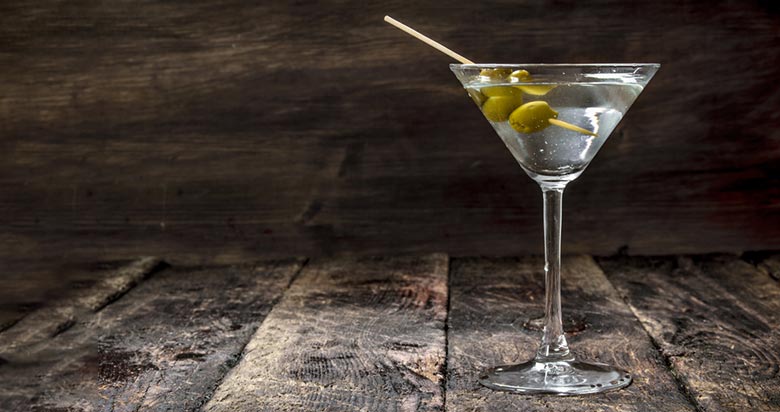 2. Mexitini
Beautiful beaches, spicy cuisine, dense jungles, bustling cities and fantastic fiestas make Mexico a marvellous place to visit at any time of year. Apart from the partying, this is a sports-mad nation where you can enjoy everything from football to masked lucha libre wrestling and world-class boxing.
The Mexitini is your go-to mocktail here, with its lime juice, simple syrup and olive juice. Serve in a chili rimmed glass with ice and garnish with olives – it's a sophisticated non-alcoholic Martini you won't forget.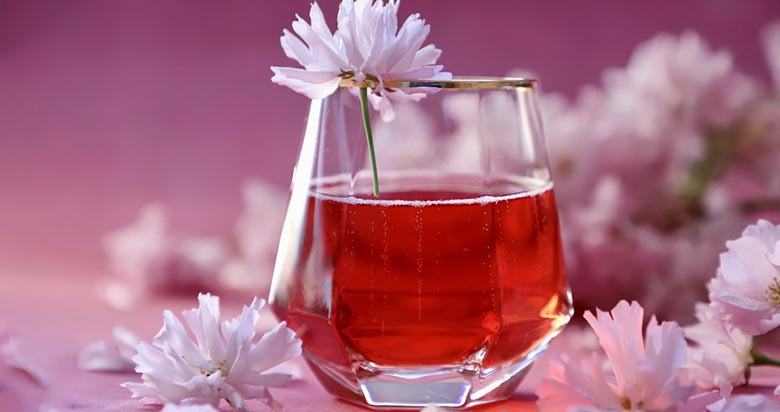 3. Cherry Blossom Bliss
Visiting Japan when the cherry blossoms are in full bloom is a trip which is on many people's bucket list – but after you've finished tree bathing there's so much more to see and do in Japan. For starters you can tour Tokyo's fashion-obsessed Harajuku district or step back in time at the National Museum, which houses early Buddhist treasures.
The cherry blossom bliss is a classic Japanese mocktail that contains cherry blossom syrup, lemon juice and sparkling water. Serve with ice for a light and refreshing drink that's easy on the palate.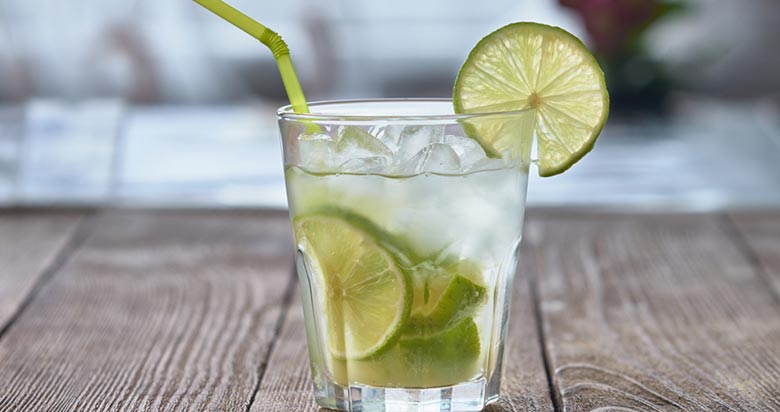 4. Soft Caipirinha
Whether you want to explore the Amazon Rainforest, samba along the streets at the Rio Carnival or watch some of the world's most outstanding footballers in action at clubs like Fluminense, Flamengo, Palmeiras and Santos, a trip to Brazil is always breath taking.
Caipirinha is the national cocktail here and you can whip up a zingy non-alcoholic version with lime, lemon, orange, simple syrup and ginger beer – tastes great!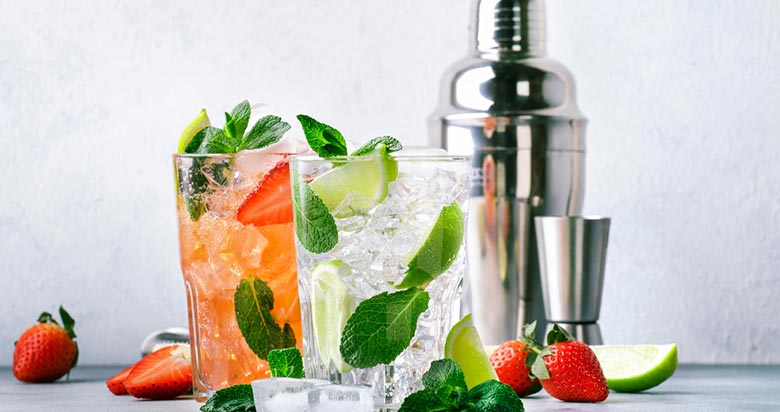 5. Moroccan Mint Teetotal
Morocco has Sahara sand dunes resembling lunar landscapes, vertiginous Atlas mountains, rugged coastlines with hidden coves, verdant hills hiding voluminous caves and labyrinthine medinas where you can step back in time.
A non-alcoholic mint tea is the ideal refreshment here and you can make it with gunpowder green tea, sugar, spearmint leaves and boiling water – give it sufficient time to brew so that all of the flavours blend properly.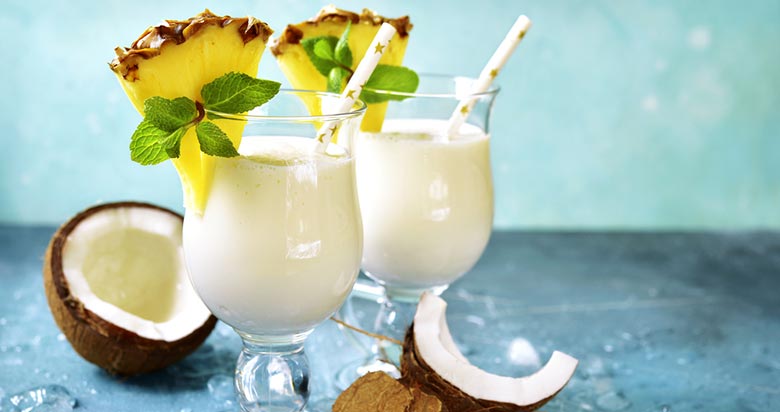 6. Driver's Pina Colada
With its unique mix of American, Spanish, Caribbean and Atlantic influences, Puerto Rico is an unforgettable place to visit. Highlights include the eye-popping bioluminescent Mosquito Bay (which glows blue by night), charming Old San Juan with its pastel houses and ocean views, and the pristine white sands of Flamenco Beach.
The pina colada is the national drink here and a tasty mocktail version is easy to make, with pineapple juice, coconut cream and ice. Serve with a cherry and sip through a straw in a highball glass.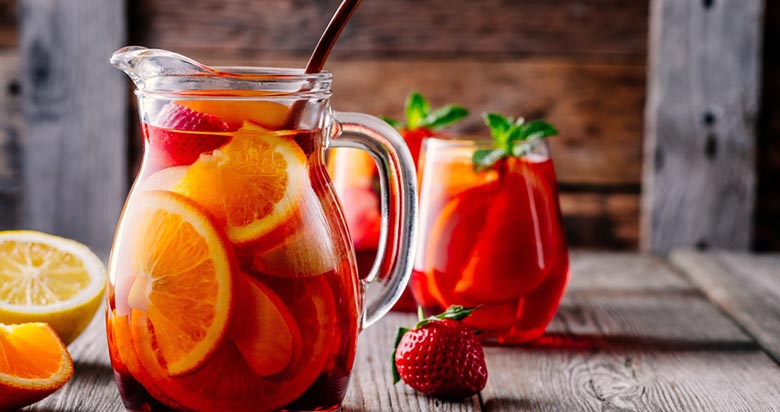 7. Soft Sangria
Whether you're captivated by Madrid's regal heritage, Barcelona's otherworldly architecture and Catalan culture, or the beach life on the Costa del Sol, Spain is a favourite holiday spot for travellers from all over the world.
A fresh, fruity soft sangria is de rigueur here and you can mix it with iced tea, lemon, orange, apple, syrup and soda water – sweet and satisfying.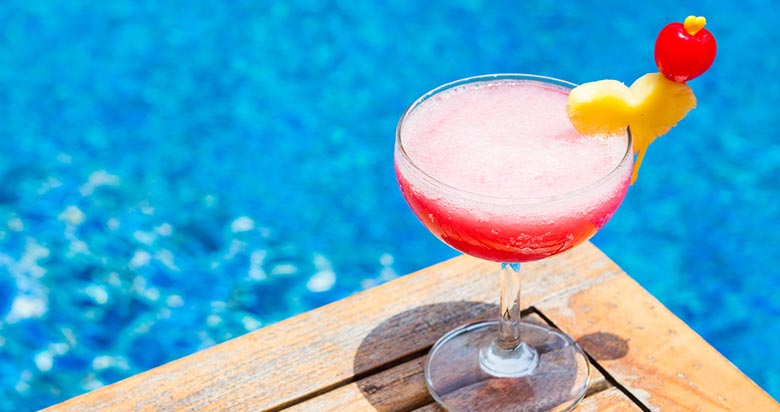 8. Singapore Bling
A dizzying array of cultures and mouth-watering melting pot of cuisines makes Singapore a delight for foodies, history buffs and adventurers.
If you visit the famous Raffles hotel, there's no doubt you'll be offered a signature Singapore Sling, but the Singapore Bling is a delicious non-alcoholic remix with fresh pineapple juice, orange juice, grenadine and sparkling cherryade. Shake well and pour over ice in a hurricane glass.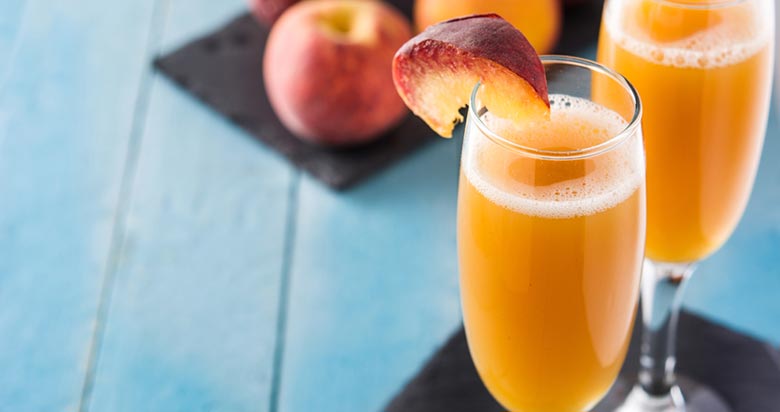 9. No Hangover Bellini
The legendary land of pasta, pizza, leaning towers, Roman ruins and romantic, lilting accents, Italy welcomes lovers from across the globe.
The Bellini cocktail is a Venetian creation named after Renaissance painter Giovanni Bellini and a superb sans alcohol version features peach puree and alcohol-free sparkling brut, served in a chilled champagne glass.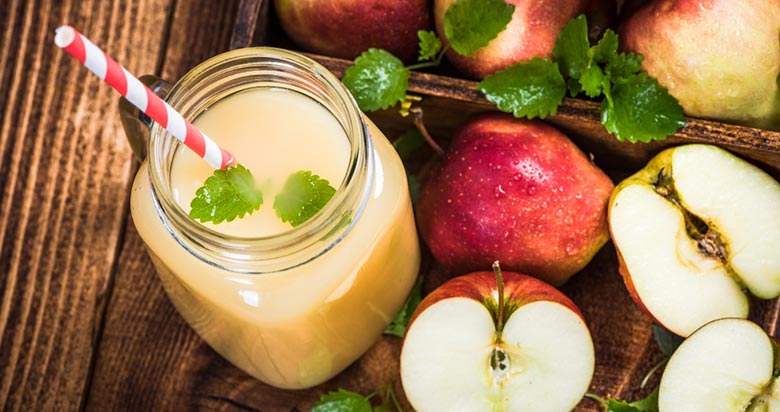 10. English Garden Fizz
From London's metropolitan buzz to Manchester's marvellous music scene, and the rural charm of the Cotswolds to Cornwall's wonderful windswept coast, England boasts beauty in abundance.
If an Englishman's home is his castle, his garden is his Eden and this elegant English Garden Fizz helps drivers while away a few sun-kissed hours without alcohol – the ingredients are cloudy apple juice, elderflower cordial, mint leaves, sparkling water and lime. Serve with a slice of red apple and a sprig of mint.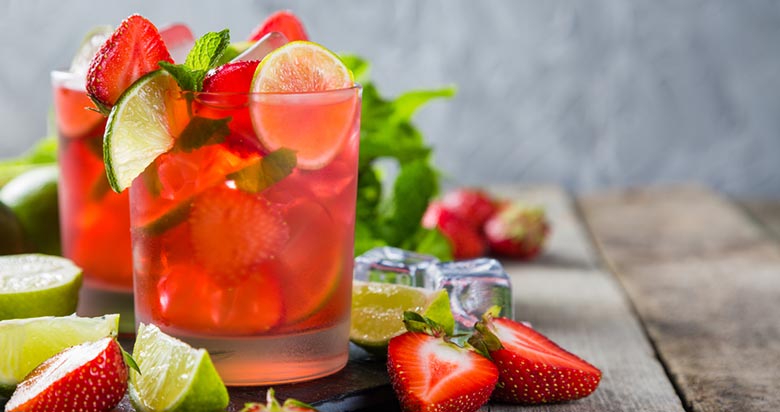 11. Strawberry Nojito
A spellbinding Caribbean island that became a geopolitical hotspot, Cuba was a second front for the Cold War and it's an amazing place to visit thanks to its warm and welcoming locals and time-capsule charms (including those distinctive 1950's cars that still look as good as new!).
If you're Havana drink in Cuba but want to omit the alcohol, try a strawberry nojito with lemon, mint leaves, strawberry cordial, fresh strawberries, sliced lemon and crushed ice. Garnish with mint and enjoy the zesty summer vibes.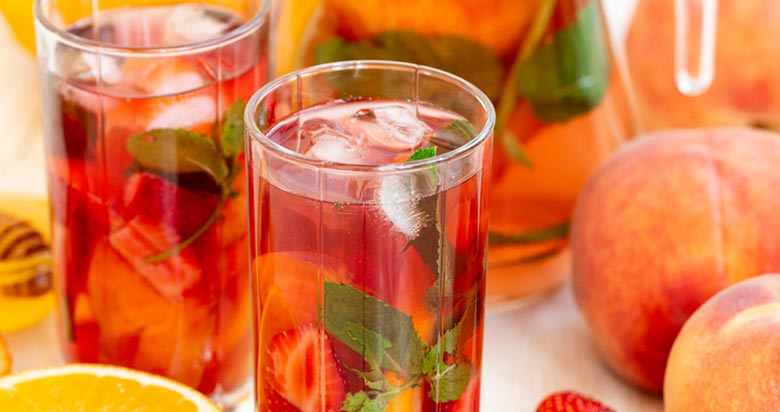 12. Sober Saint George
Combine the ancient ruins of the Western world's most seminal culture, big blue skies and the azure Aegean lapping serene shores peppered with whitewashed villages and you start to understand why Greece is so hypnotic. Whether you're exploring Athens or unwinding on islands like Syros or Santorini, it's a dream destination.
The Saint George (Agiorgitiko) is a quintessentially Greek cocktail and designated drivers can enjoy a zesty sober version by mixing freshly squeezed orange and lemon juice, mint syrup, a dry alcohol-free red wine and apple, strawberries, peach, figs and pineapple. Add some sparkling lemonade and ice and you're ready for lift off!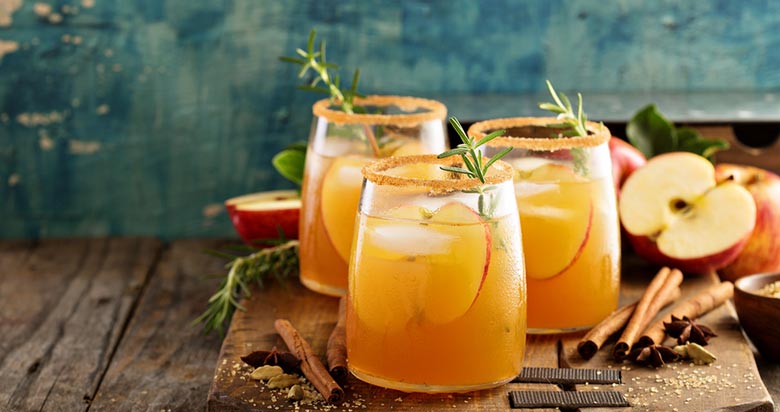 13. Dry Jersey
Also known as an applejack sour, the Jersey cocktail was one of the first fruity alcoholic mixtures imbibed in America – introduced after Scotsman William Laird began producing apple brands in Monmouth County.
For a tangy non-alcoholic version, mix pressed apple juice with a couple of dashes of angostura bitters, two dashes of sugar syrup and crushed ice. Serve in a tall glass and sip at your leisure.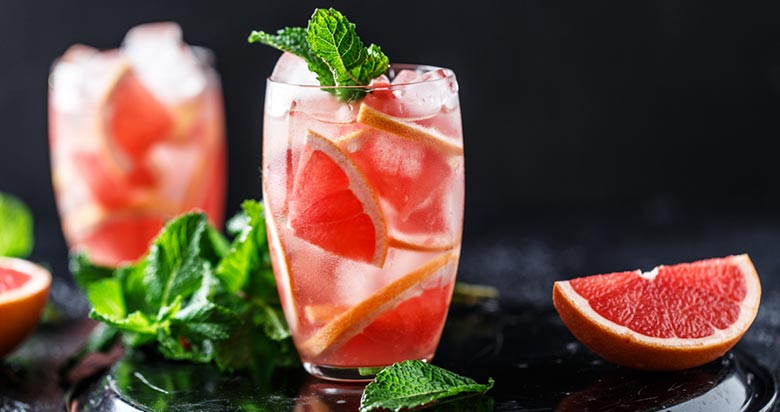 14. Florida Sunset
Home of the world's most exciting amusement parks in Orlando, miles of pristine beaches, swamps teeming with wildlife and multicultural cities like Miami blessed with awesome Art Deco architecture, Florida is a fabulous place to explore by car and at Enjoy Travel we can get your rental vehicle booked in a couple of clicks.
When you're taking a pit stop, refresh yourself with a Florida Sunset mocktail – mix the juice of one whole orange and one whole lemon, throw in the juice of half a grapefruit, add two dashes of angostura bitters, two dashes of grenadine syrup, zhush it up with soda water and serve with a lemon slice or mint.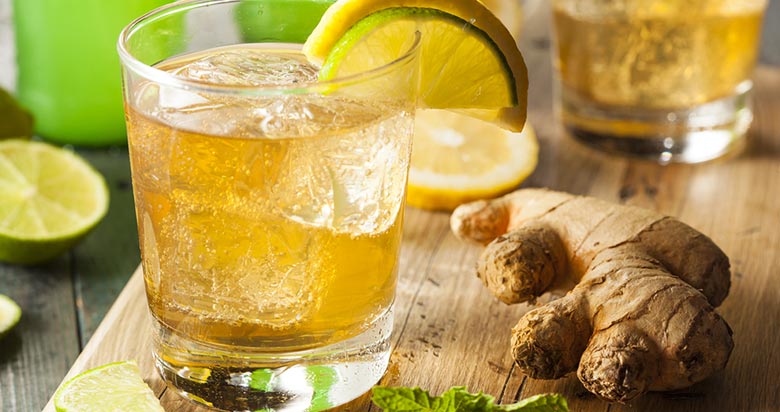 15. Virgin Moscow Mule
As the world's largest country, there are plenty of treasures to discover by car in Russia and its vast expanse covers everything from historic cities with elaborate spired churches and eclectic museums and museums packed with cultural riches, and ravishing rural areas packed with dramatic scenery. What happens in Russia echoes all around the world and that adage is as true today as it ever was.
Moscow is the heart of the action, and a virgin Moscow mule is the go-to drink for drivers, with lime juice, ginger beer and a spoonful of simple syrup mixes with sparkling water. Pour over ice and add a slice of lime to garnish – a zesty treat President Putin himself would be proud of!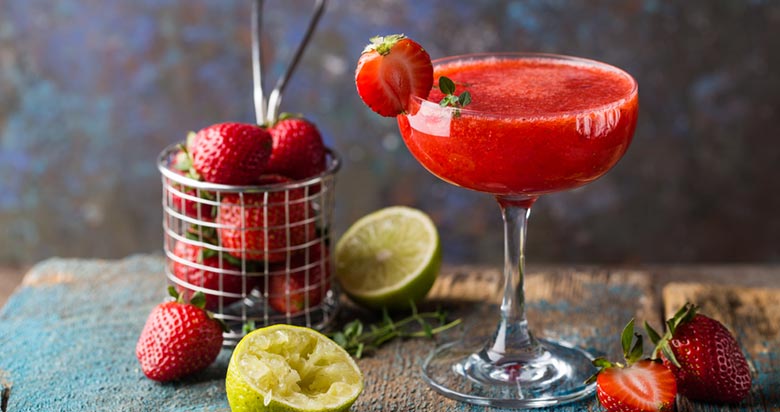 16. Sober Strawberry Daiquiri
A famous tropical cooler cocktail, the daiquiri is an American-Cuban innovation which is named after a beach near Santiago de Cuba. Supposedly invented by US engineer Jennings Cox during the Spanish-American War, it's now consumed worldwide in versions made with strawberries, bananas and many different types of fruits.
To make magical mocktail version, miss the rum and muddle three ripe strawberries, add some lemon juice, half a fresh passion fruit, and lemonade, pour over crushed ice in a tall glass and garnish with a sliced strawberry – divine!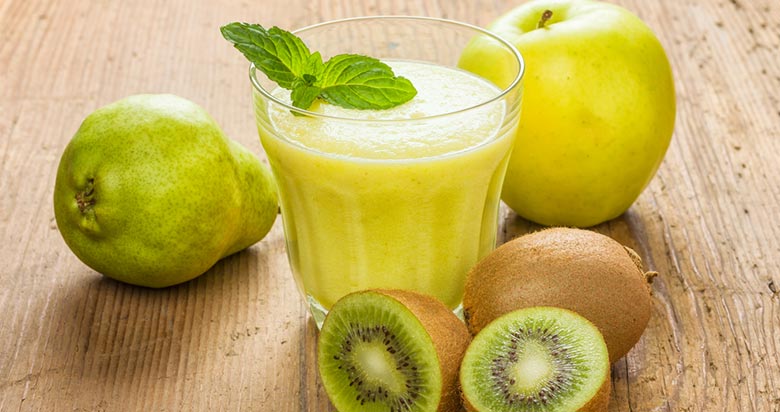 17. Kiwi & Pear Zing
Kiwi fruit was originally called Chinese Gooseberry, but New Zealand has taken it to its heart and it's now synonymous with this stunning Australasian nation. A spectacular country with brilliant beaches, snow-capped mountains, cosmopolitan cities and rich Maori culture, it's built for four-wheeled adventurers, but you'll need to adhere to stringent drink driving rules.
You can hit the road with a clear head after a tantalising kiwi and pear zing mocktail, made with half a pear (peel and core removed), one peeled kiwi fruit, the juice of one lime and a dash of guava juice. Add sparking water and pour into an ice-filled glass.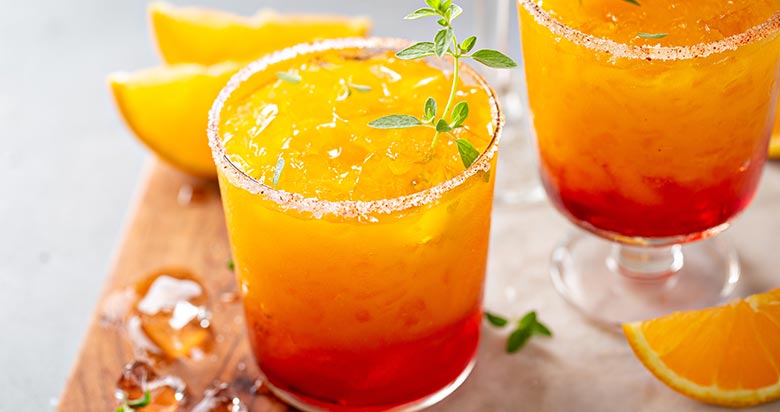 18. Shirley Temple
Legend has it that this classic mocktail was invented by an enterprising bartender at Chasen's restaurant in Hollywood in order to serve child actress Shirley Temple with a sophisticated-looking drink that was age-appropriate. Still popular in the US and elsewhere, it's a staple on many restaurant drinks menus.
Try it yourself by mixing lemonade with orange juice and a dash of grenadine syrup. Pour into a glass with ice and add a slice of lemon and a straw – this is a favourite for kids of all ages and the ideal tonic if you're taking off on a road trip along the Pacific Highway in order to take in the great outdoors California-style.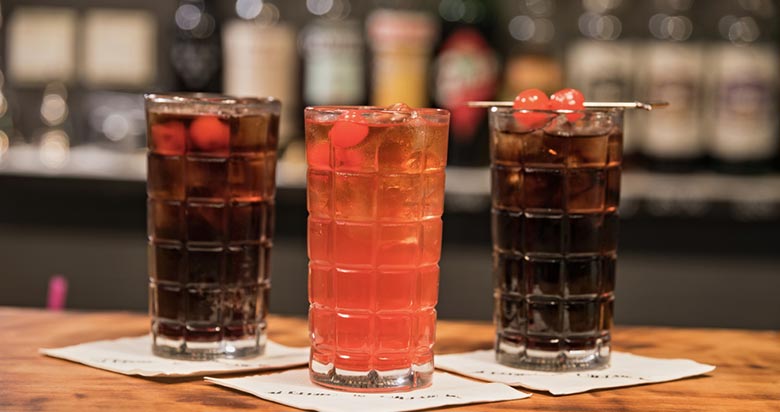 19. Roy Rogers
If you're a fan of cowboy culture (or your parents or grandparents are), you might have heard of Roy Rogers and his amazingly talented horse Trigger. A singer, actor and TV host, Roy was known as 'the King of the Cowboys' and appeared in over 100 films, countless radio shows and TV's The Roy Rogers Show along with Trigger and his Alsatian Bullet.
Super-easy to make, this renowned mocktail is made of cola mixed with grenadine syrup and it's served in a tall glass with ice and a maraschino cherry garnish. Really refreshing and revitalising, it's the type of mocktail you'll find in many mom and pop diners along Route 66 but it's also simple to mix yourself at your motel.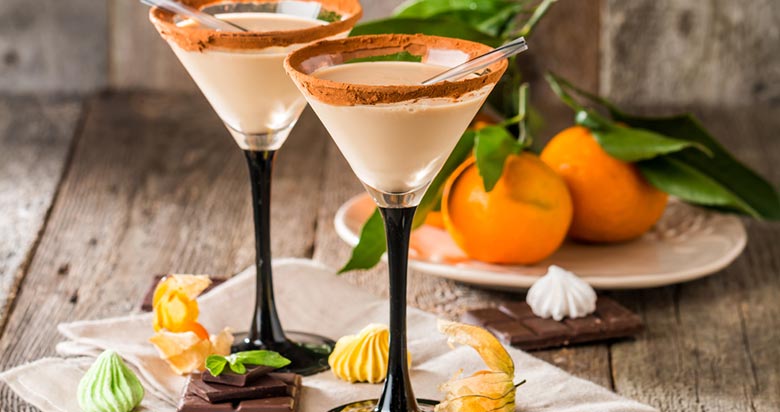 20. Soft Don Pedro
Known as the 'Rainbow Nation', South Africa is blessed by sublime natural beauty, diverse cultural riches, a rebellious spirit and some of the friendliest locals you'll meet anywhere in the world. Whether you're based in the Mother City Cape Town and rolling past the Twelve Apostles peaks or going on safari in Kruger National Park, it stimulates all of your senses and sets the scene for the holiday of a lifetime.
The Don Pedro is a famous cocktail here and it's actually as much of an alcoholic dessert as a drink. To make the mocktail version, miss out the Amarula liqueur and blend soft vanilla ice cream with double cream until smooth, pour into a glass, garnish with sprinkled chocolate and serve – this really is a mocktail to write home about!
So there you have it – a comprehensive mocktail menu packed with drinks that have zing, zest and everything else you need to caress your taste buds and keep you safe on the road.
Being the main designated driver on holiday can be enjoyable- especially if you love driving and are confident behind the wheel – but it brings responsibility and if you're shepherding your partner and children around in unfamiliar locations, you'll need to keep your wits about you.
While drinking in moderation on those occasions when someone else can assume the driving duties the next day is part and parcel of a perfect holiday for many travellers, indulging in a mocktail version of the local specialty means you won't miss out. Any good bartender will be able to make you a non-alcoholic version of their signature cocktails and, as you can see, many recipes are so simple that you can make them at your hotel.
With Enjoy Travel, you can book the best car hire from world-class partners, choose your favourite make and model and book in a couple of clicks. Check out the rest of our site for country and city guides to all of our locations and road trip blogs that help you plan dynamic driving holidays.
Whether it's a staycation or vacation, we're here for all your car hire needs worldwide – in the meantime, happy mocktail making!