25 Best Hotels In The Uk For A Cosy Winter Stay
Are you counting the days until you can embark on a cosy winter getaway full of charm and history built for a movie? The United Kingdom is home to a treasure trove of historic hotels, castles-turned-hotels, boutique hotels and more. From the historically rich Cotswolds to the Isle of Skye way up north, there's plenty of places to set the scene for your stay. Here are the best hotels for a cosy winter getaway in the UK.
Best Hotels in the UK for a Cosy Winter Stay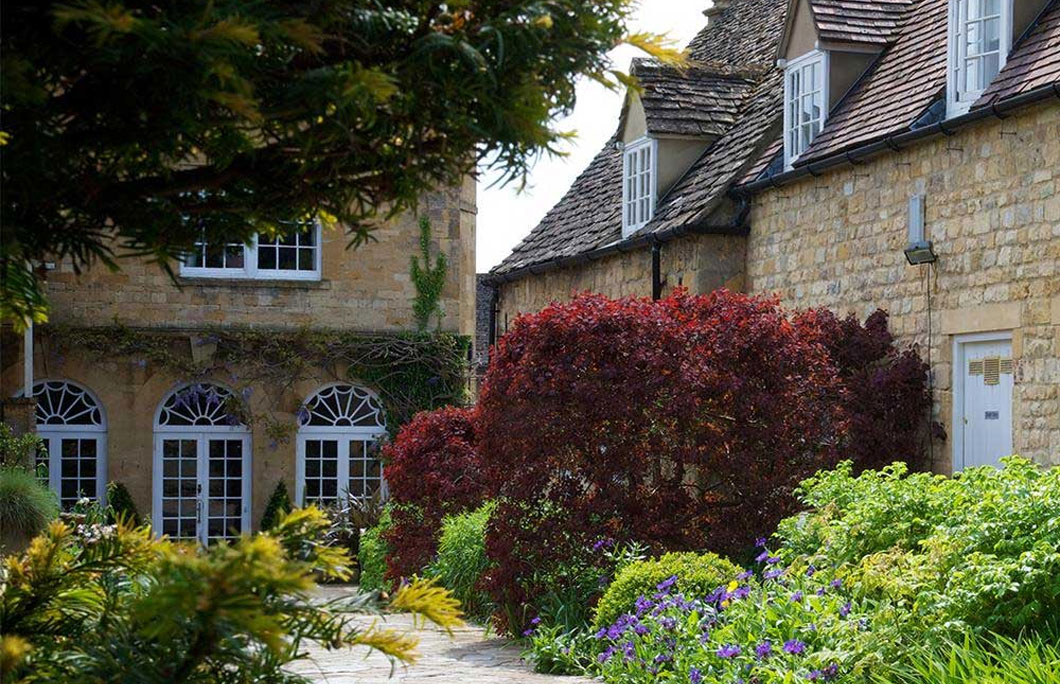 1. Cotswold House Hotel & Spa – Chipping Campden, England
What could possibly be more comforting and cosy than a stay in the Cotswolds? This Chipping Campden favourite is perfect for a winter getaway complete with classic English hospitality and history galore. Whether you spend the day bundled up strolling the hidden streets of the village, indulging in the world-class spa or just laid up in bed watching movies – Cotswold House is the place to be.
---
---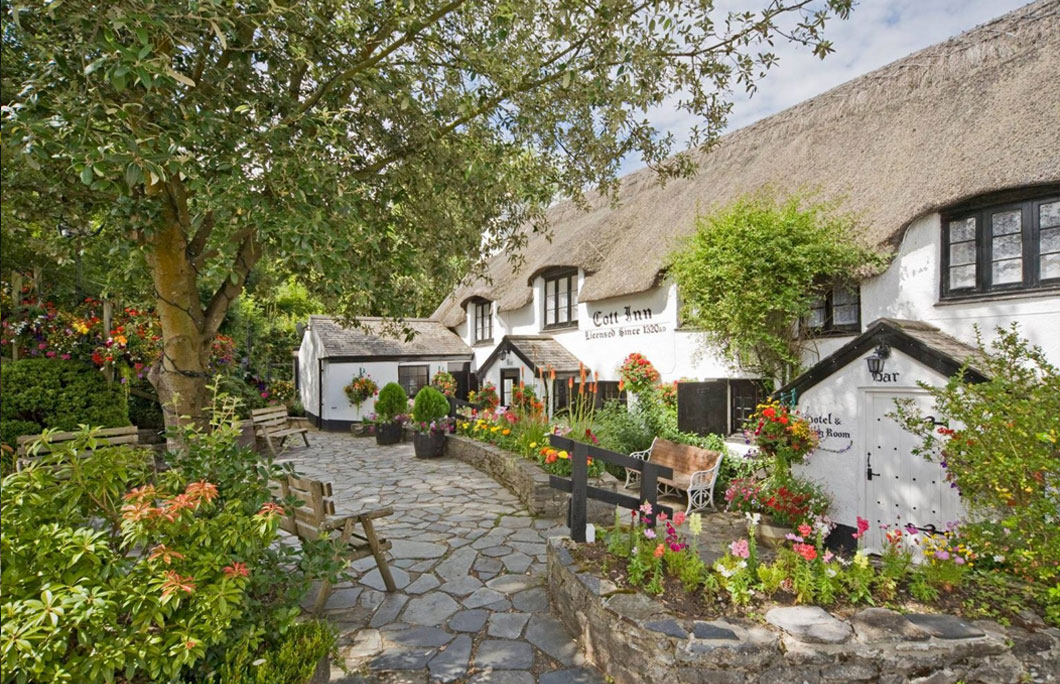 2. The Cott Inn – Dartington, England
What spells cosy winter stay better than a historic inn set in the heart of South West England? Since 1320 The Cott Inn has been welcoming guests to a warm and cosy stay in their charming hotel. Sandwiched between the Dartmoor National park and the ever stunning South Devon coastline, the surroundings are nothing short of spectacular.
---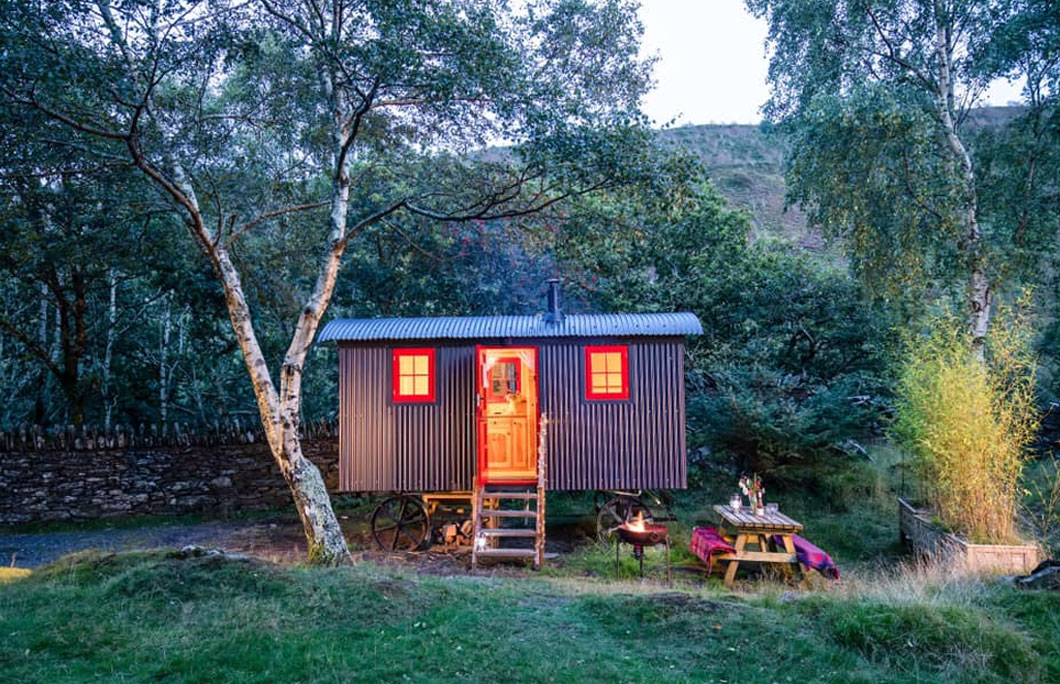 3. Graig Wen Cottages – Dolgellau, Wales
Graig Wen Cottages are the perfect place to stay for a cosy winter getaway in Wales. This set of self-service cottages set in the heart of Snowdonia is chock full of stunning nature, and comfortable atmosphere. Heat up in your personal cottage underneath a big fluffy blanket and set a meal on the woodburning stove or explore the many surrounding trails – either way, Graig Wen will become a favourite in no time.
---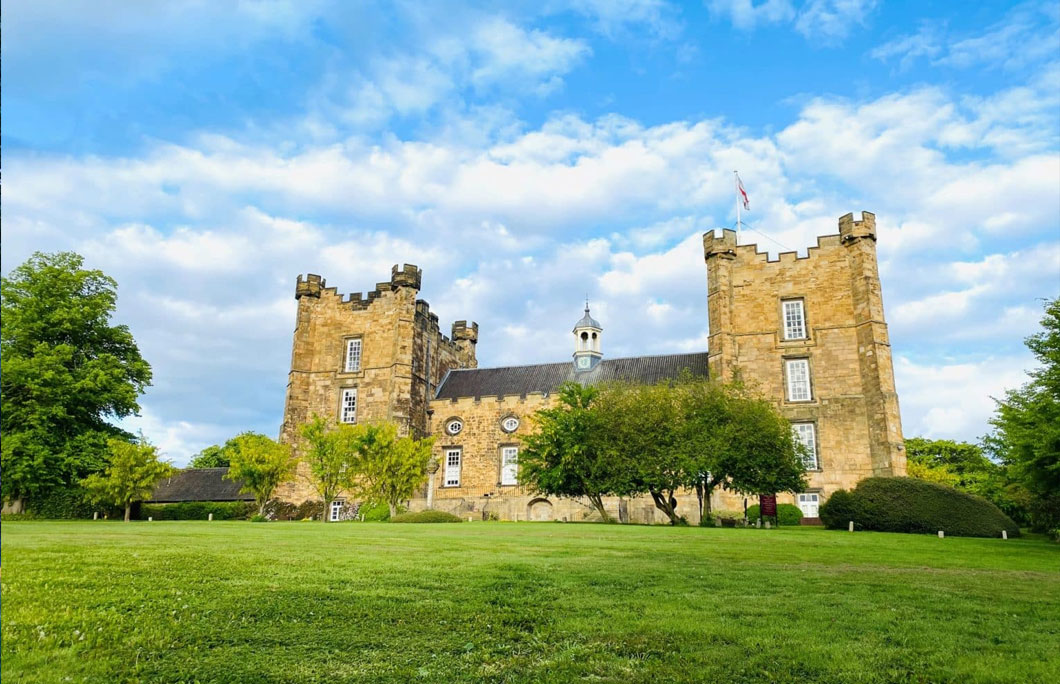 4. Lumley Castle – Durham, England
Lumley Castle is the perfect place for a dreamy winter getaway. It's charming, romantic and oozing with historical quirks. After all, it's a 14th-century castle. The staff here go above and beyond to really make their guests feel like royalty. Onsite you'll find stellar dining options from afternoon tea to the library bar to the award-winning Knights Restaurant.
---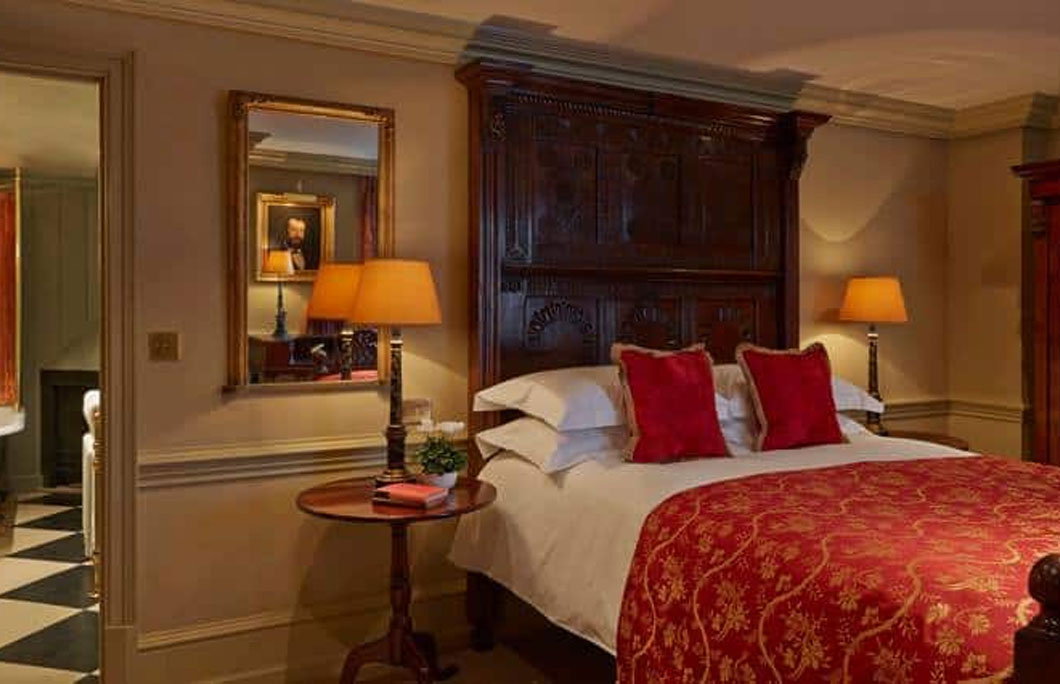 5. Hazlitt's – London, England
London may not be the first place that comes to mind when thinking of a calm and quiet winter vacay, but Hazlitt's will surprise you. Set in the heart of SoHo, this historic boutique hotel is a slice of comfort and cosiness in an otherwise bustling city. Dating back to 1718 you can expect antique fixins and historic charm at every turn.
---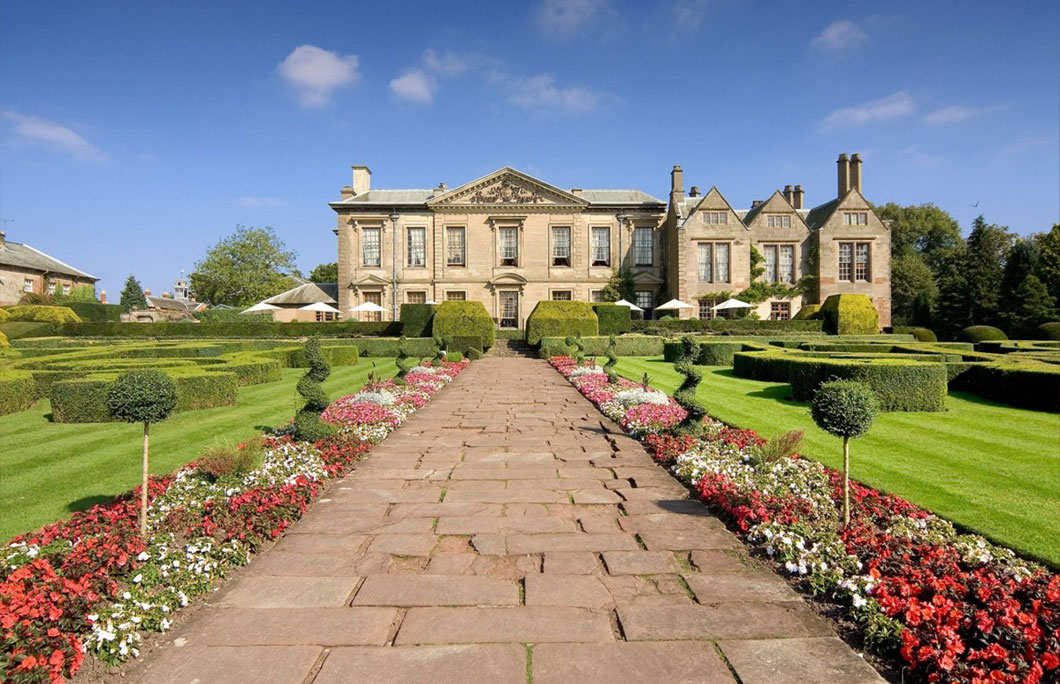 6. Coombe Abbey – Coventry, England
This historic four-star hotel is just what the doctor ordered for your perfect winter stay this season. Set on 500 acres of woodlands complete with delicious dining options and onsite activities you can do as little or as much as you like. Splurging on the Dove Cottage is the only way to go. The cosy cottage comes complete with a private garden with stunning views, an outdoor barbecue and a luxurious bathroom to name a few.
---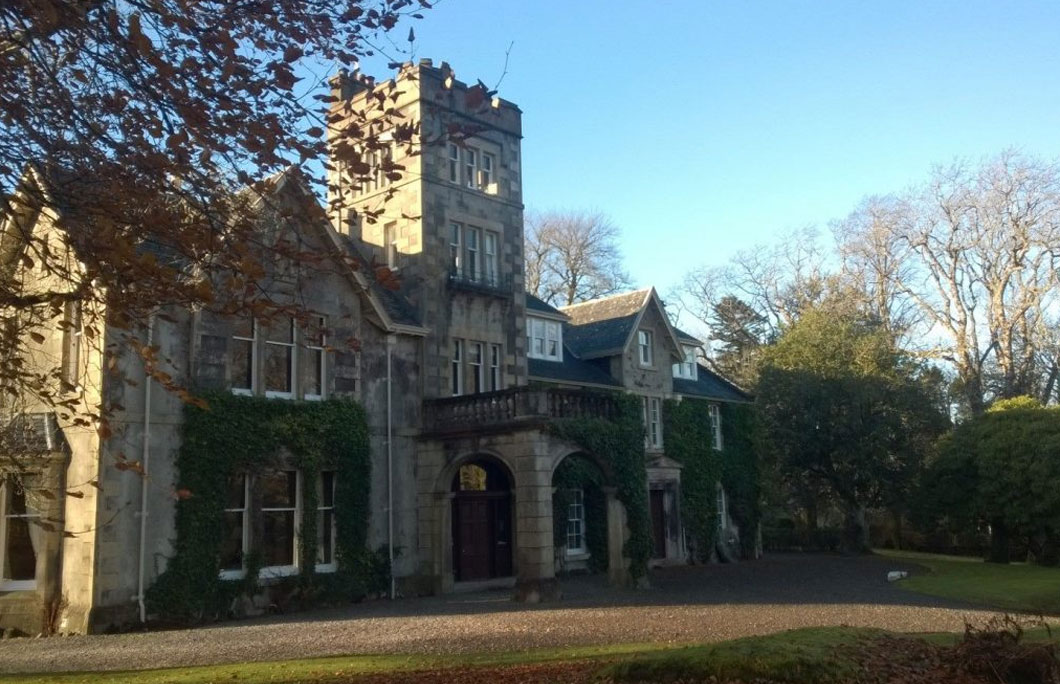 7. Viewfield House – Isle of Skye, Scotland
This Skye gem is full to the brim with character and charm. Built over 200 years ago, the victorian style throughout is simply unmissable. From the huge chandeliers to the deep wood staircase and vintage trinkets, you'll feel as if you yourself have stepped back in time a few centuries.
---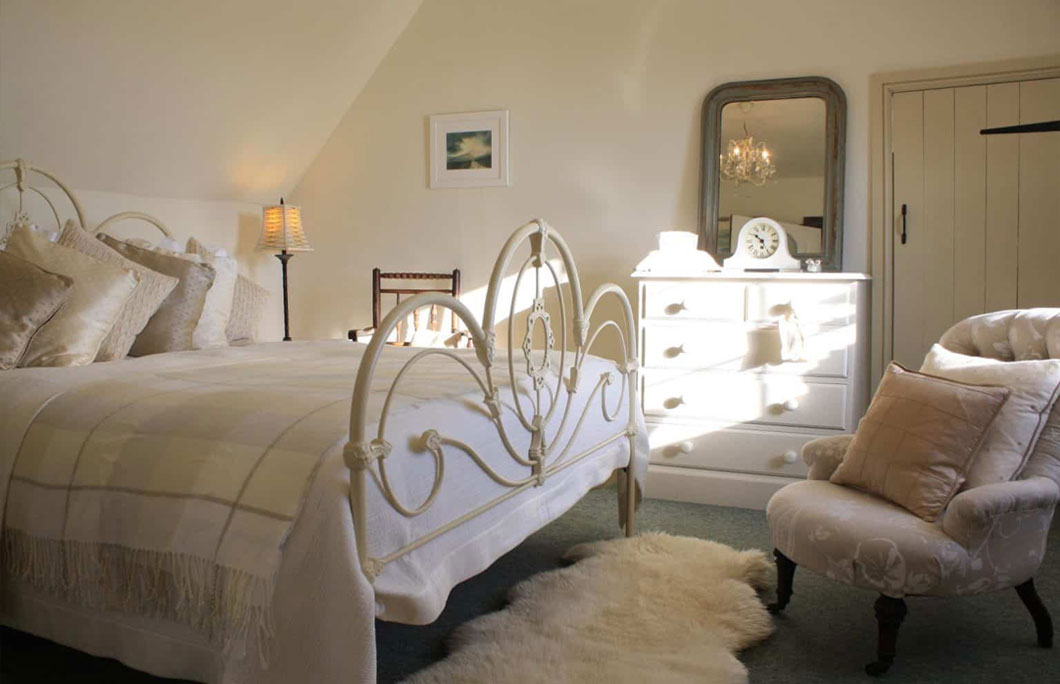 8. Coruisk House – Isle of Skye, Scotland
When it comes to a trifecta of world-class food, warm Scottish hospitality and a welcoming atmosphere, Coruisk House is one of the best. Tucked away on the unspoilt Isle of Skye, Coruisk House is also surrounded by stunning natural beauty. Whether you spend your days sipping whisky and keeping warm or venture out on the trails, Coruisk House is the perfect spot to come back to.
---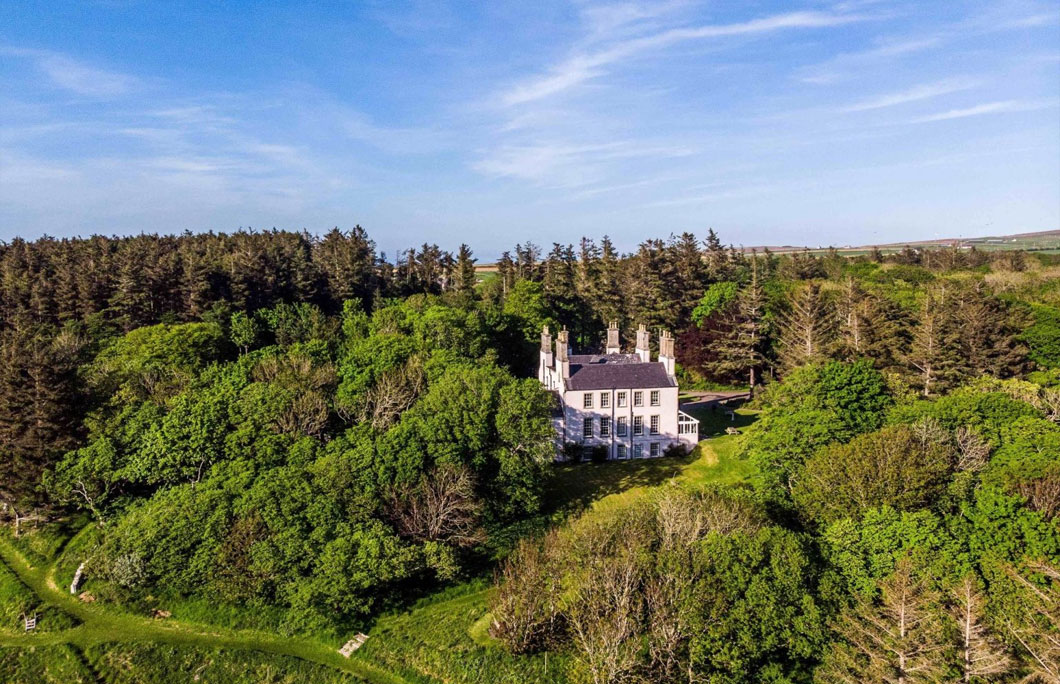 9. Forss House – Caithness, Scotland
Fancy a January getaway to an 1810 country house in the thick woods of the Scottish Highlands? Forss House is the answer. Dine at their excellent onsite restaurant famous for their seasonal dishes constructed from the surrounding waters and farms. Alternatively, you can order an in-room picnic and get your fill from the bed while the cold rages on outside.
---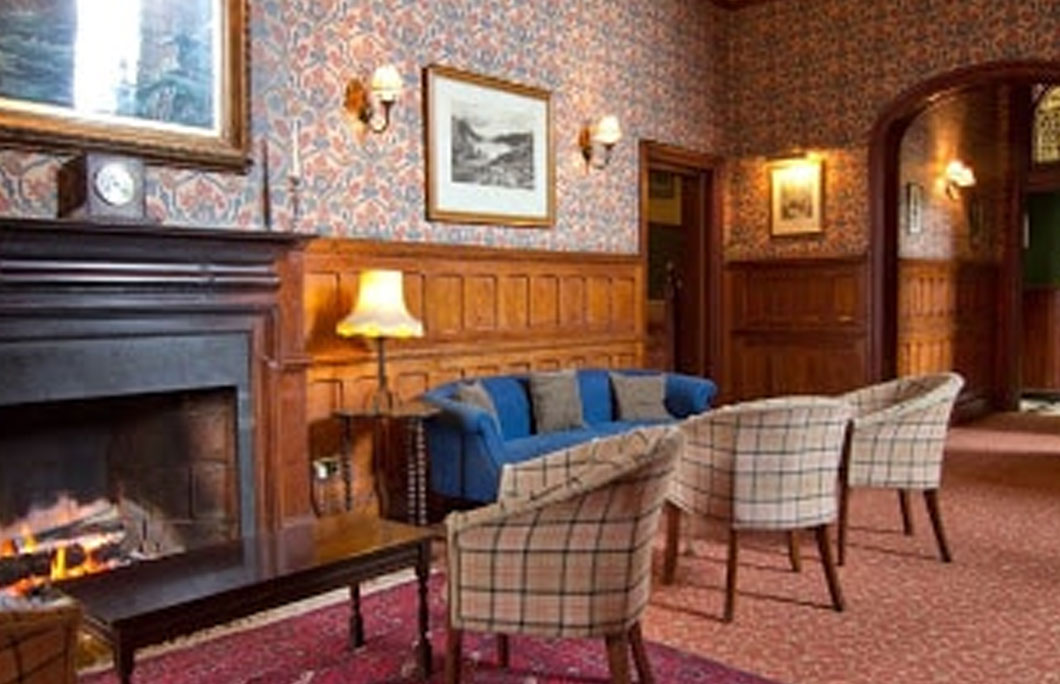 10. Glennfinnan House – Fort William, Scotland
Stay in the shadows of the iconic Ben Nevis, the UK's highest mountain at the ever cosy and charming Glennfinnan House. In addition to Ben Nevis, Glenn Finnan is also just a hop away from the famous Glenfinnan viaduct railway bridge. Have a seat in the bar and listen to traditional music or relax with a whisky by the crackling fireplace in the main hall. Either way, Glenn Finnan House is sure to become a winter fave.
---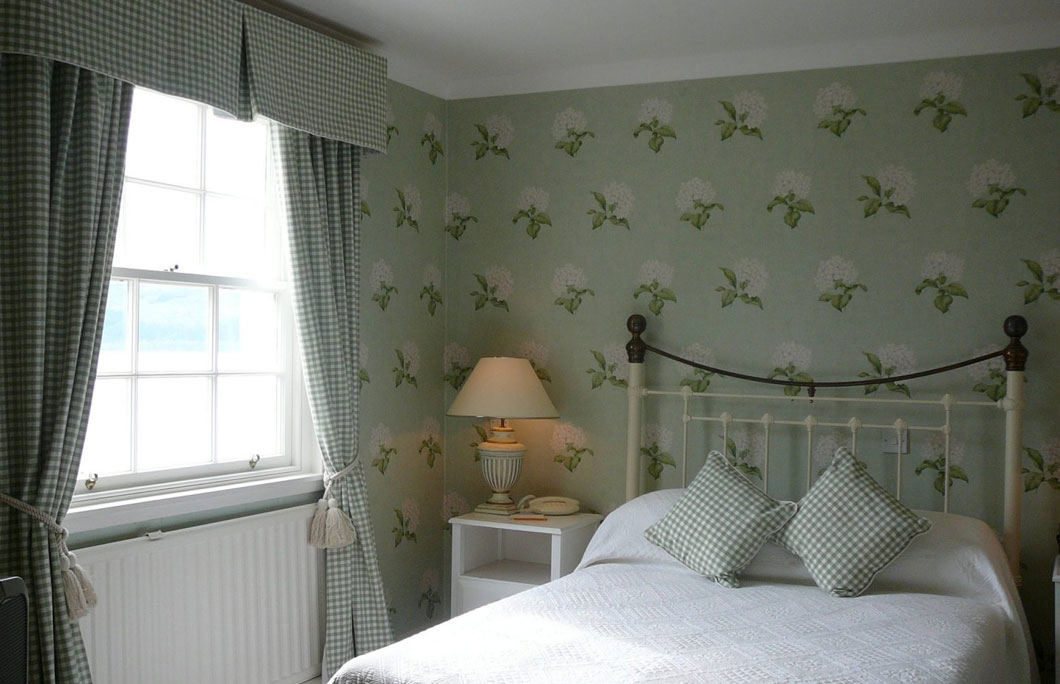 11. The Creggans Inn – Argyll, Scotland
Scattered across the shores of Loch Fyne you'll find one of the cosiest winter hotels in the UK – The Creggans Inn. This Argyll gem is perfect just based on its history alone, which dates to the mid-1800s. In addition to great character, however, you'll find stunning loch views at every turn and an incredible bar and bistro onsite perfect for a filling meal after a long day exploring the area.
---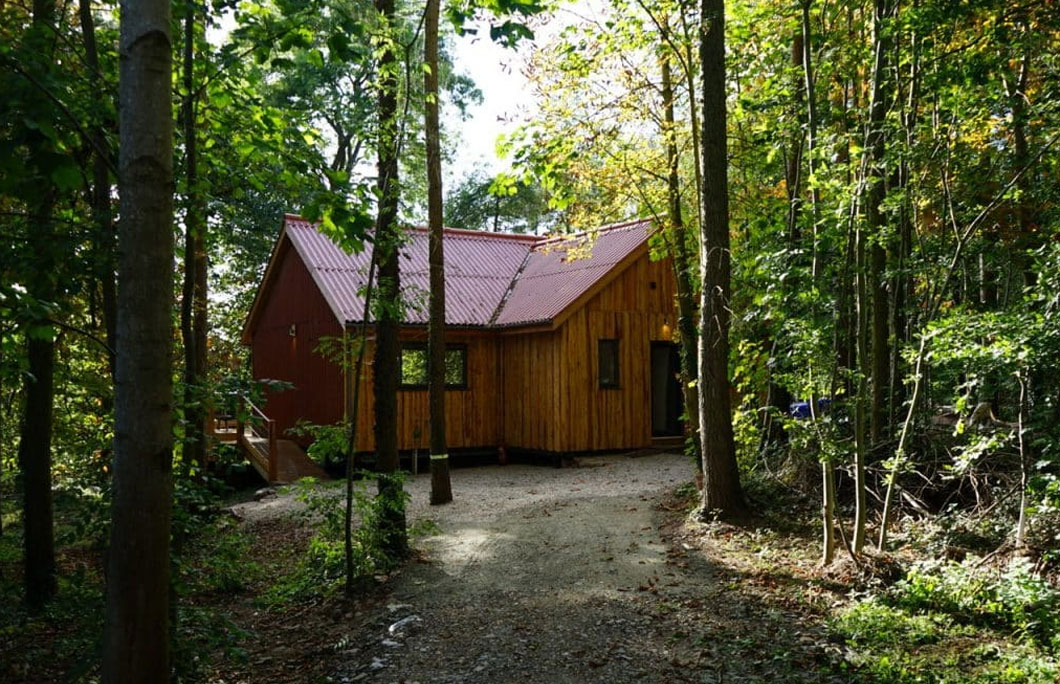 12. The Bothy at Racquety Farm – Powys, Wales
Set deep in the woods, The Bothy at Racquety Farm feels like a fairytale getaway. The Bothy, like Graig Wen Cottages, is also self-catered. You can enjoy the surrounding countryside or walk to the nearby St Johns Place bistro for a bite. The best part is that the property is managed for wildlife conservation, so keep an eye out for any roaming animals.
---
---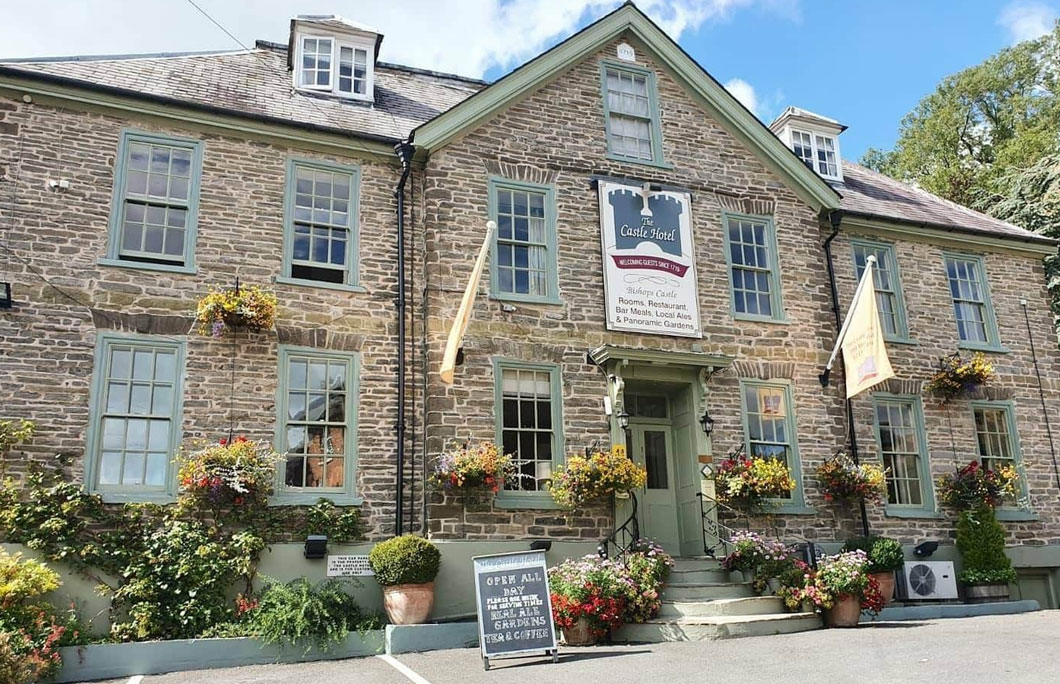 13. The Castle Hotel – Bishop's Castle, England
As the name suggests, The Castle Hotel is, in fact, a castle. Built within the ruins of the old Bishop of Hereford's Castle over 300 years ago, it's loaded with history and charm. Bishop's Castle is home to not one but two breweries perfect for enjoying a few pints by the fire. When you aren't cosied up within the centuries-old walls, explore the charming market town and get to know the place.
---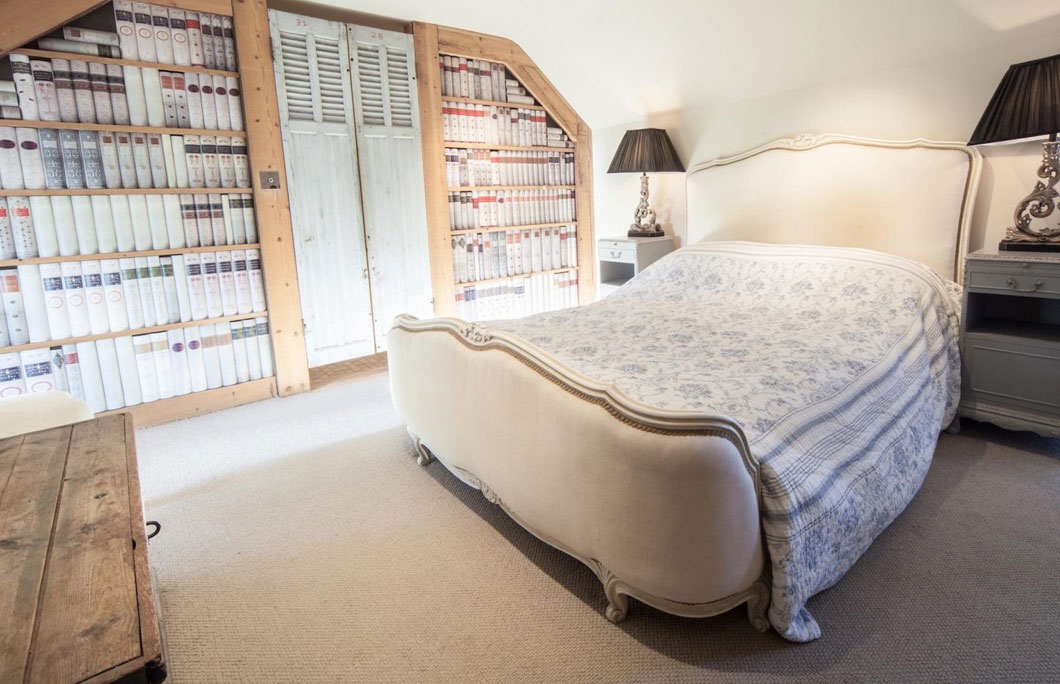 14. Wiveton Bell – Blakeney, England
With just six rooms tucked away just a mile from the North Norfolk coast, Wiveton Bell is the ultimate rural escape. From the complimentary prosecco on arrival to the delicious food served onsite, you're sure to feel right at home. Check out any of the surrounding footpaths and be sure to enjoy a few pints in the pub for a truly British experience.
---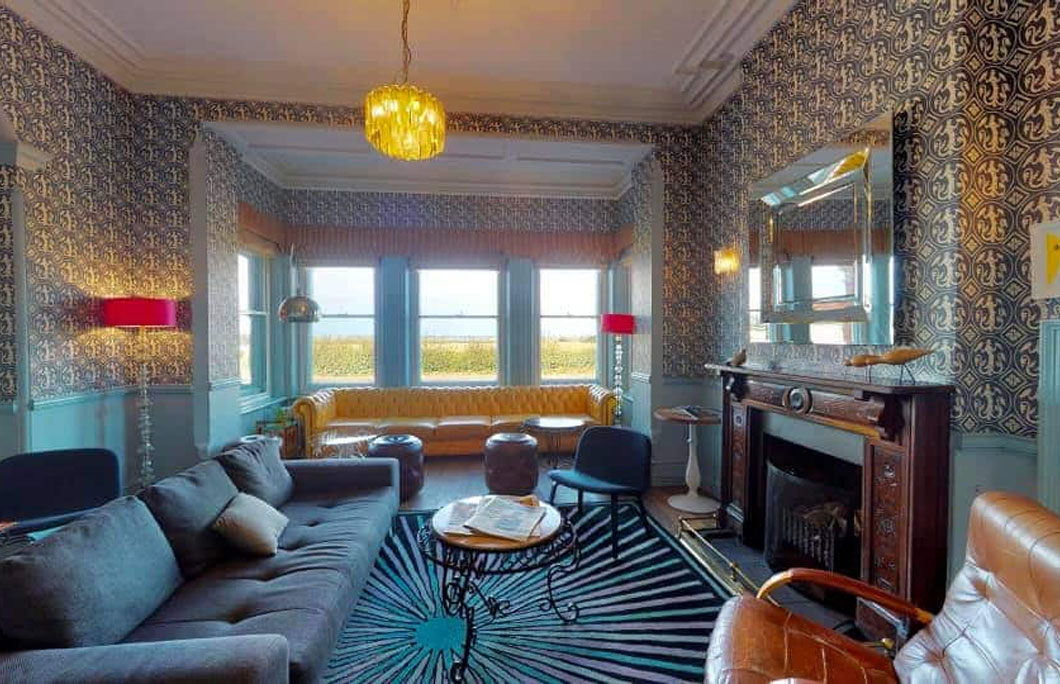 15. Titchwell Manor – Norfolk, England
Titchwell Manor is the prime option for a cosy winter getaway to the seaside. Famous for its warm hospitality, delicious gourmet food options and Victorian charm, it's a no brainer. Set along the North Norfolk coast complete with stunning views of the surround salt marshes, you'll never tire of things to look at, either. Be sure to indulge in their afternoon tea and a dinner roast during your stay. You won't regret it.
---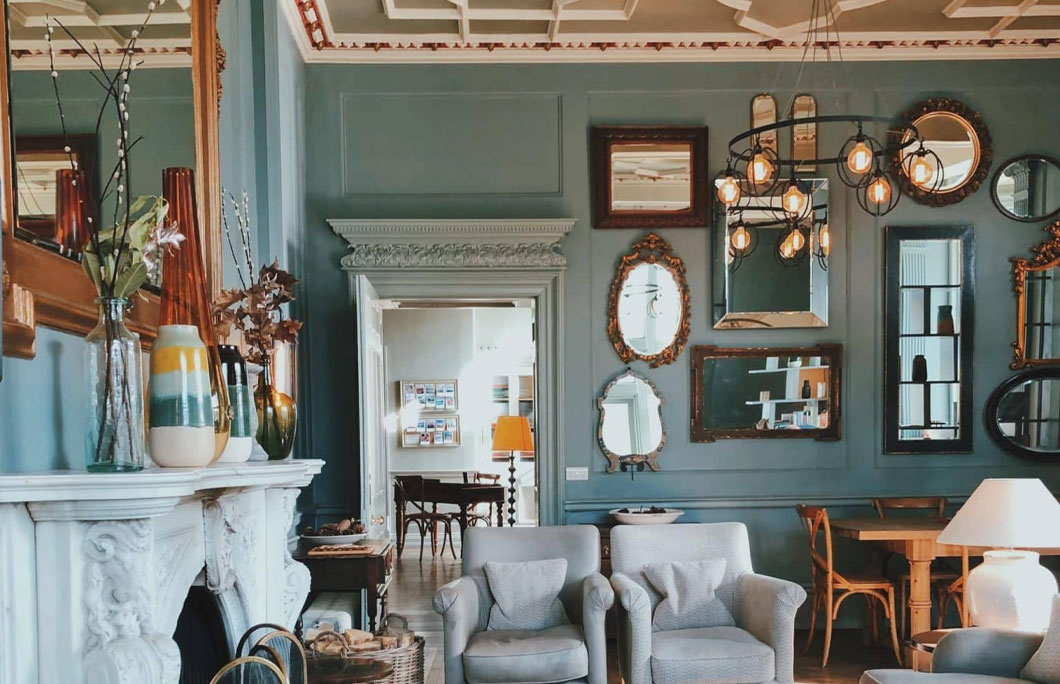 16. Another Place, The Lake – Ullswater, England
This handsomely contemporary lakeside hotel is the winter getaway of your dreams. Stylish and chic yet warm and romantic, Another Place, The Lake is perfect for pretty much everyone. You'll find the rooms are split between a Georgian country house and the new modern wing so you can opt for old charm or sophistication. Sip some brandy in the library next to the crackling fireplace or spend a chilly afternoon wandering the peaceful Lake District.
---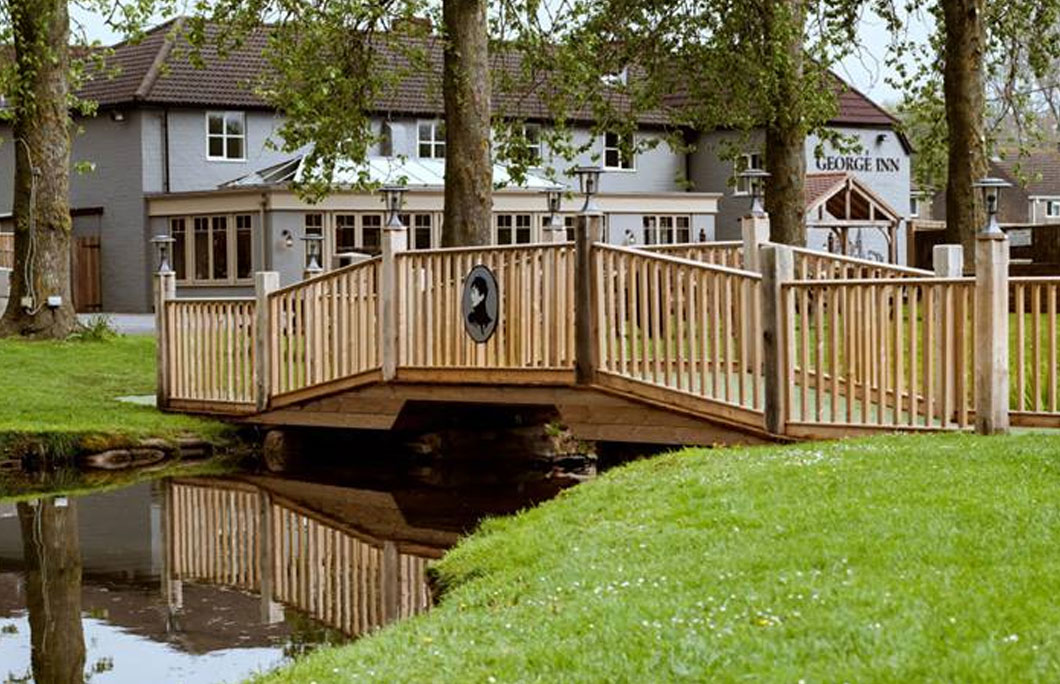 17. The George Inn – Warminster, England
Indulge in a cosy winter vacation at the oh so charming The George Inn. For more than 700 years, The George Inn has been providing excellent hospitality and a soft place to sleep. Splurge on the Carthusian suite for the ultimate winter getaway complete with a four-poster king bed. Onsite you'll find a cosy little pub perfect for a comforting meal and clinking a few glasses of ale after a day exploring the area.
---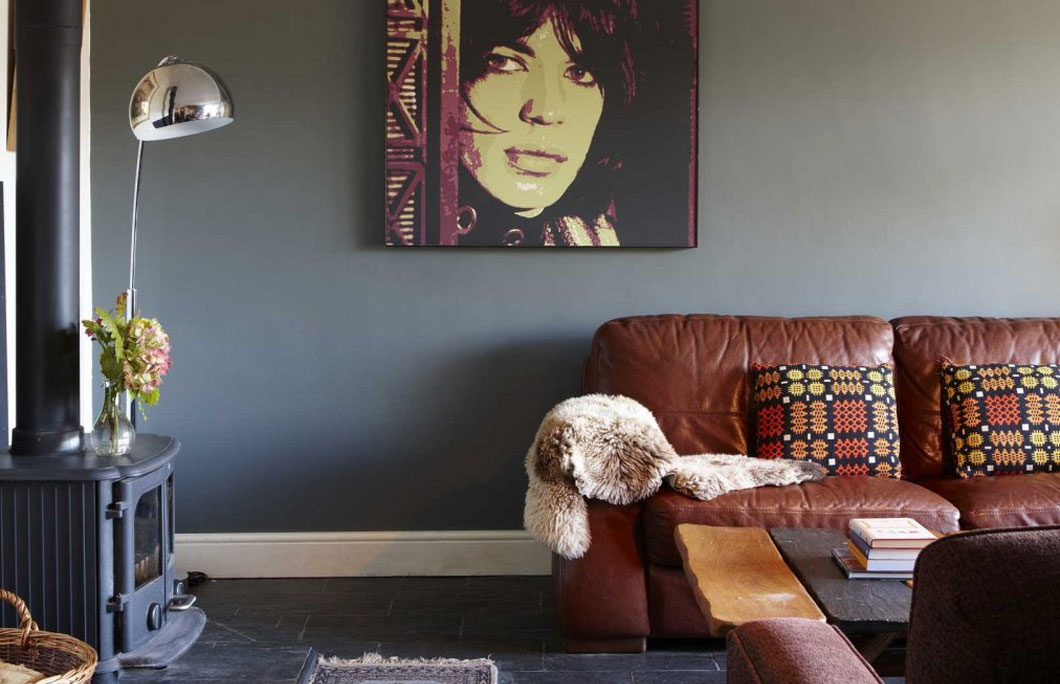 18. The Slate Shed B&B – Dolgellau, Wales
If self-service isn't your thing and you prefer a more traditional accommodation, The Slate Shed B&B is the perfect match. Run by the same folks as Graig Wen Cottages, you get the same homey atmosphere just in a bed and breakfast setting instead of a DIY stay. Housed in a former Victorian slate-cutting mill, it's full of charm and history. Be sure to hit up the local pub for a few sips of whiskey to warm up on those cold winter nights.
---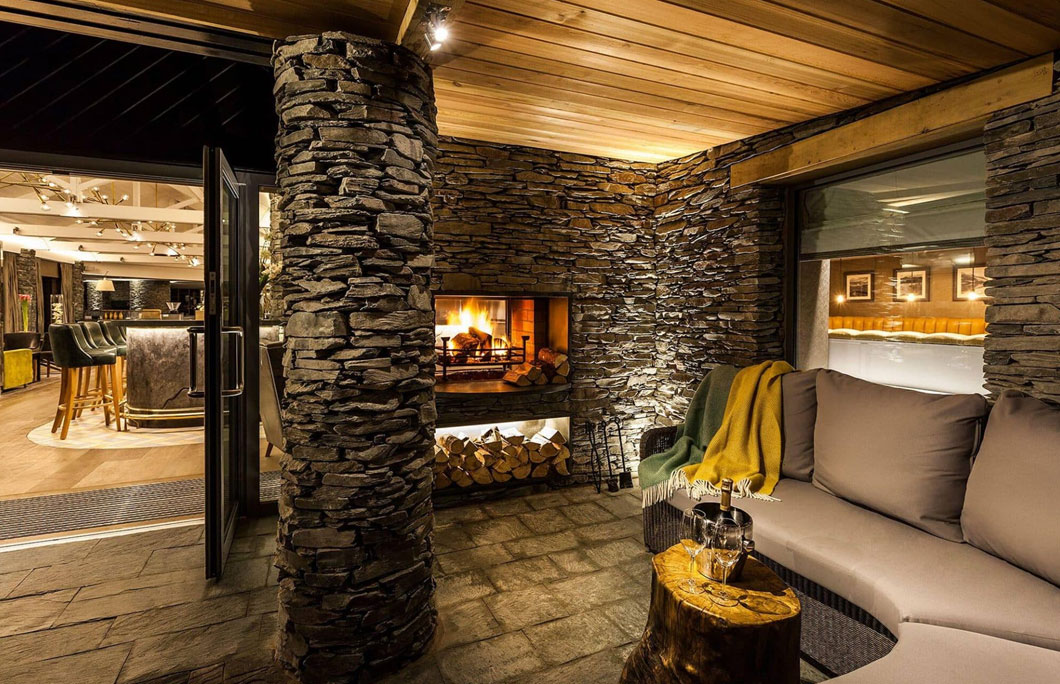 19. Brimstone Hotel – Ambleside, England
Brimstone Hotel is sure to make you feel like you've got the whole of Cumbria to yourself. At just 16 rooms, this dazzling luxury hotel is as cosy as it gets. Spend the day exploring the velvety valleys and charming history before heading back to Brimstone to indulge in some of their amenities. On-site, you'll find a piping hot sauna perfect for relaxing after a long winter day and spa treatments with you in mind.
---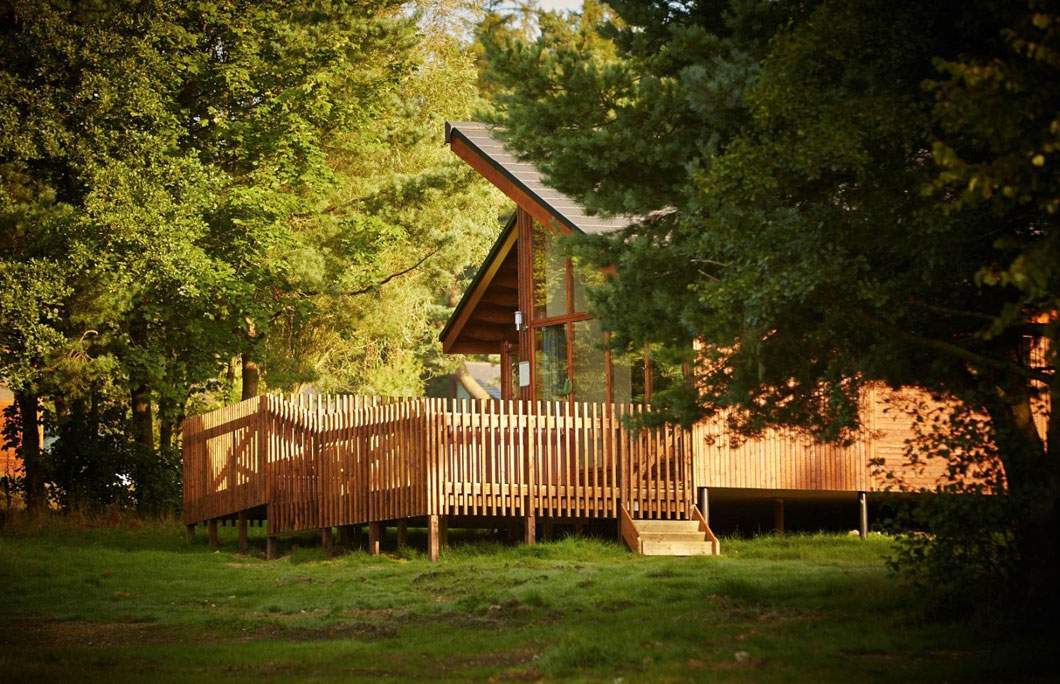 20. Forest Holidays Beddgelert – Beddgelert, Wales
Situated in the heart of Snowdonia's dense woods, you'll find the perfect place for a cosy winter stay – Forest Holidays Beddgelert. Each one of the 16 cabins feels like a secret hideaway tucked within the Welsh wilderness. This place is perfect for those who want to explore the surrounding Snowdonia and have a super comfy, super warm place to come back to that feels like home. After all, what says winter cosiness like a log cabin in the woods?
---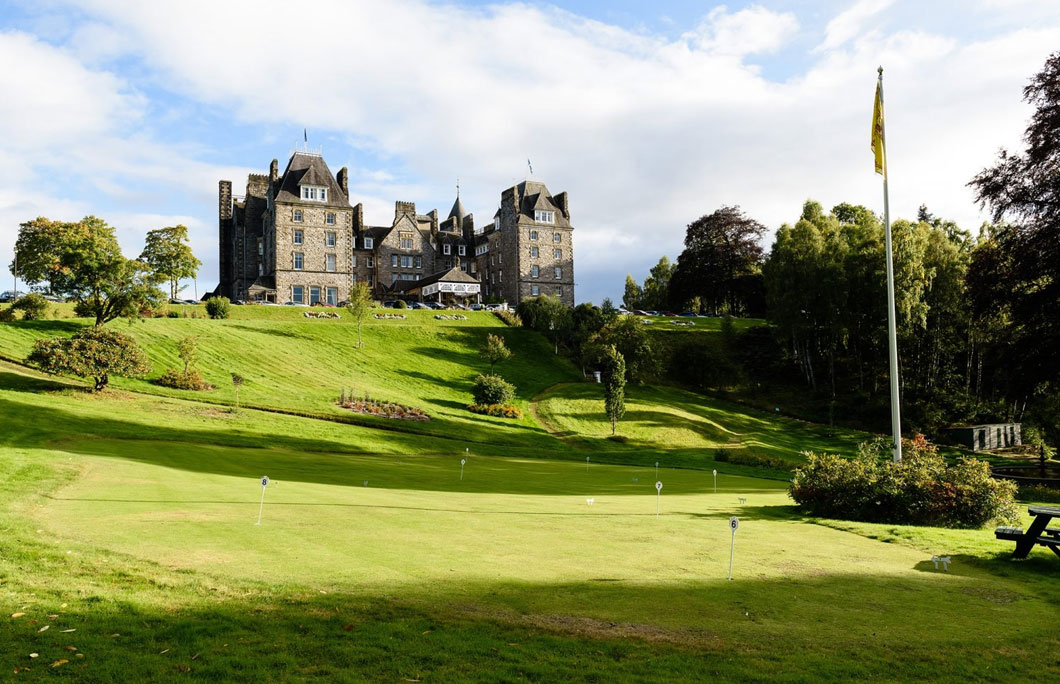 21. Atholl Palace Hotel – Pitlochry, Scotland
Want to experience the culture of the wild and rugged Scottish Highlands in a comfortable and welcoming palace hotel that harkens to VIctorian times? Atholl Palace Hotel is the place for you. Complete with big Scottish breakfasts, stunning surrounding scenery and more onsite facilities than you can count like a spa and cosy public areas, it makes for the perfect winter getaway.
---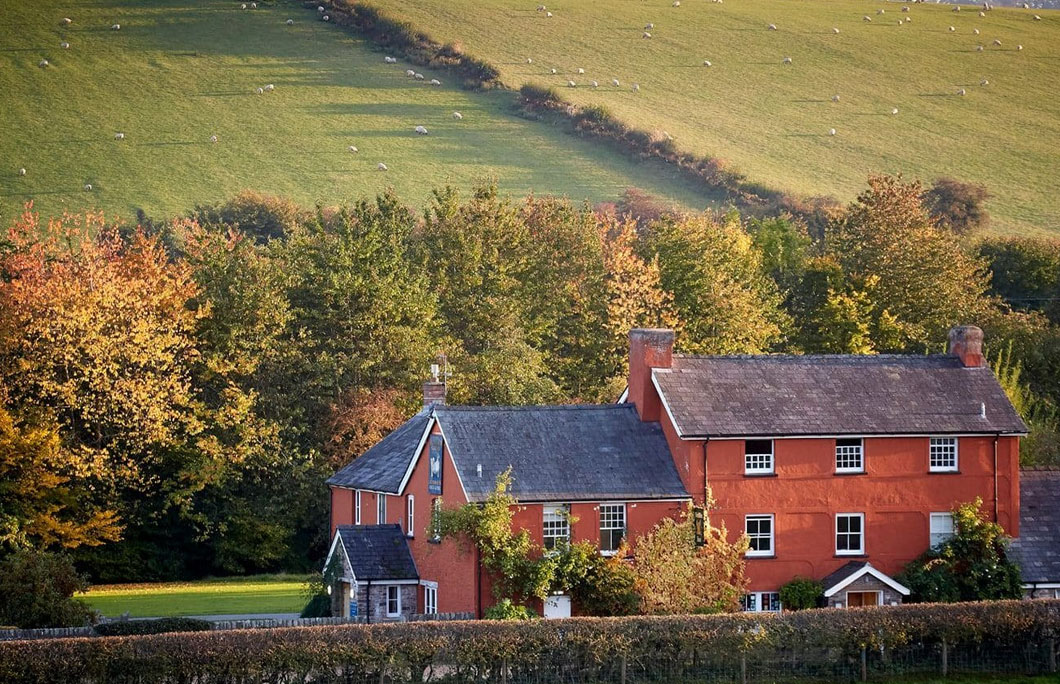 22. The Felin Fach Griffin – Powys, Wales
If you're looking for a cosy winter escape complete with countryside charm and stunning surroundings, The Felin Fach Griffin is the answer. This warm and welcoming little inn functions as a proper pub and has all the Fixin's of a perfect countryside retreat. Genuinely hospitable staff, oversized beds and warm buttery biscuits. Be sure to enjoy a few ales in the pub and whatever seasonal fare they are offering at the time.
---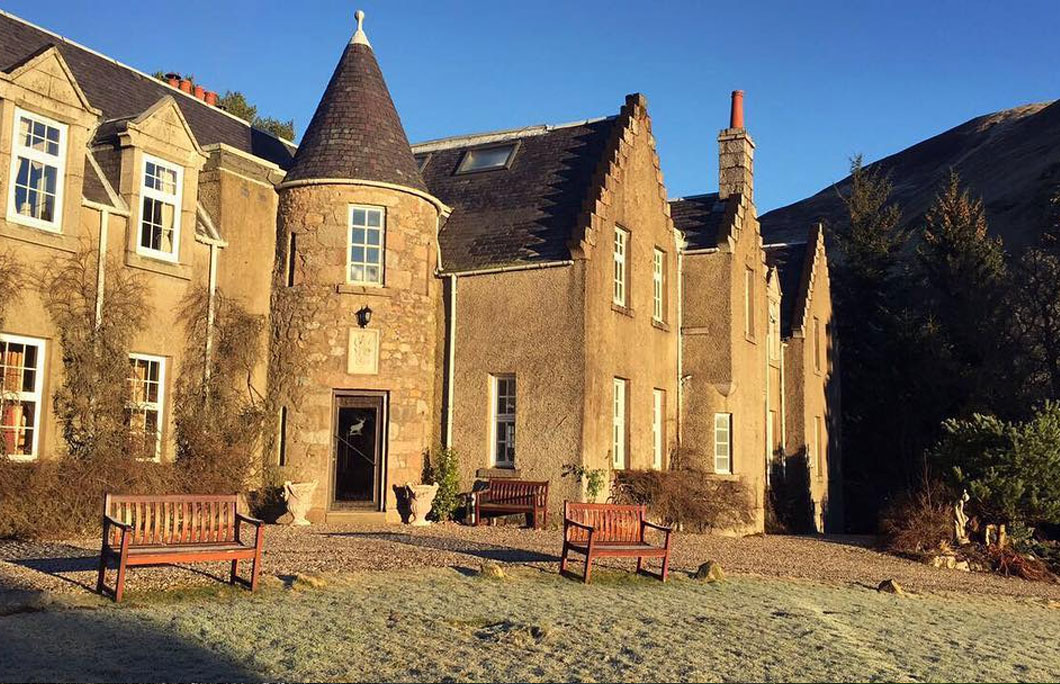 23. Dalmunzie Castle Hotel – Glenshee, Scotland
This historic castle turned hotel is set in the heart of Perth and perfect for a cosy winter vacay. Hidden away in a secluded glen, Dalmunzie Castle Hotel is the perfect choice to just get away from it all. Choose from one of the 17 rooms each more historically rich and unique than the last and indulge in the warm hospitality and charm of Dalmunzie.
---
---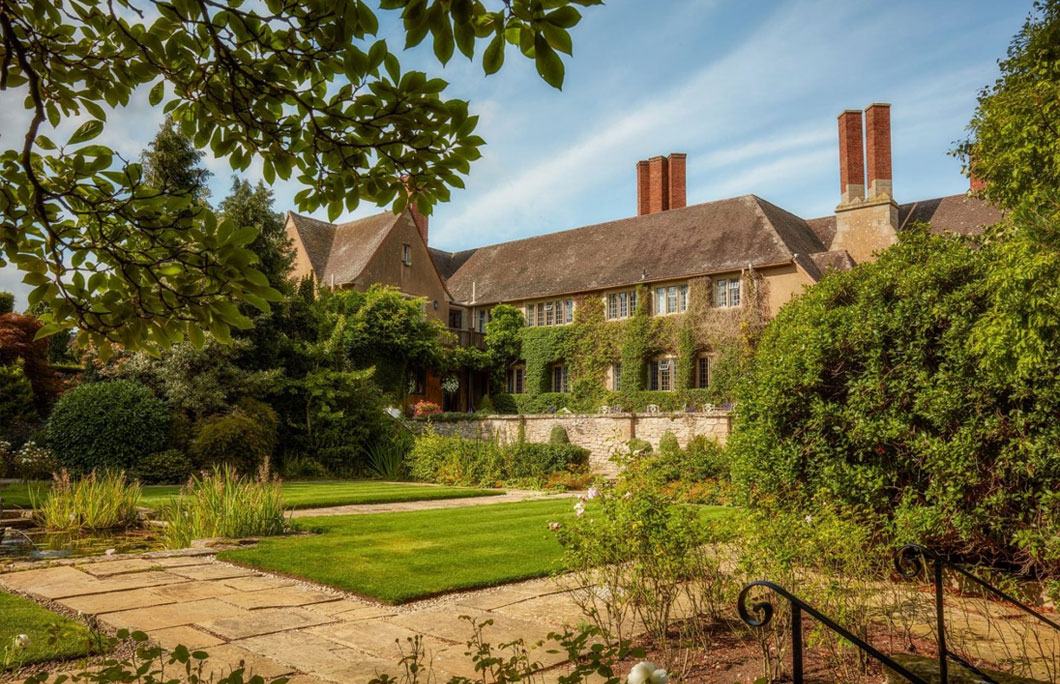 24. Mallory Court Country House – Royal Leamington Spa, England
Mallory Court Country House is the epitome of English countryside charm. From the vine-covered exterior to the large and welcoming suites oozing with antique charm, it's perfect for a storybook winter vacation. Spend the afternoon pampering yourself at the award-winning spa and then treat yourself to a delicious meal at the brasserie. Additionally, you can feel free to stroll the English gardens and the surrounding area before heading back to your big cosy bed in one of their opulent master rooms.
---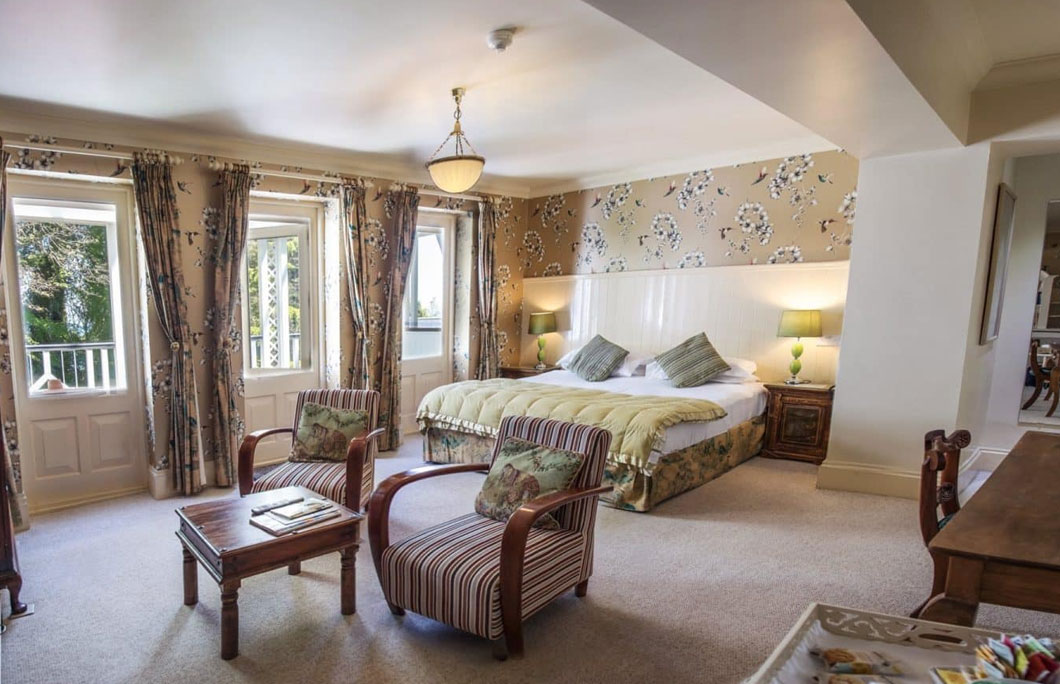 25. Orestone Manor – Maidencombe, England
Orestone Manor is an independent, family-run accommodation just screams classic country house and is just the right amount of intimate, sophisticated and charming. Just off the sea, there's plenty of beautiful surroundings to explore. Moreover, the food is to die for. Indulge in any of their world-class lamb and seafood dishes and don't forget to clink a few glasses of cider while you're at it.
---