Argentina Is Famous For
Argentina's endless landscapes and its stunningly diverse fauna alone could be enough to make a name for the country. However, anyone who has met an Argentinian could easily put the locals' funny, outgoing, and welcoming personalities above anything else. There is no chance you will get bored among these dramatic and loving people, and that's what ultimately makes it an amazing country to visit. Argentina is famous for its excellent wine and food, as well as music and dance. Read on and you'll soon see why Argentina deserves a spot on your South America bucket list.
From football to tango, here are just some of the many things Argentina is famous for…
What is Argentina Famous For? Here's 7 Things to Know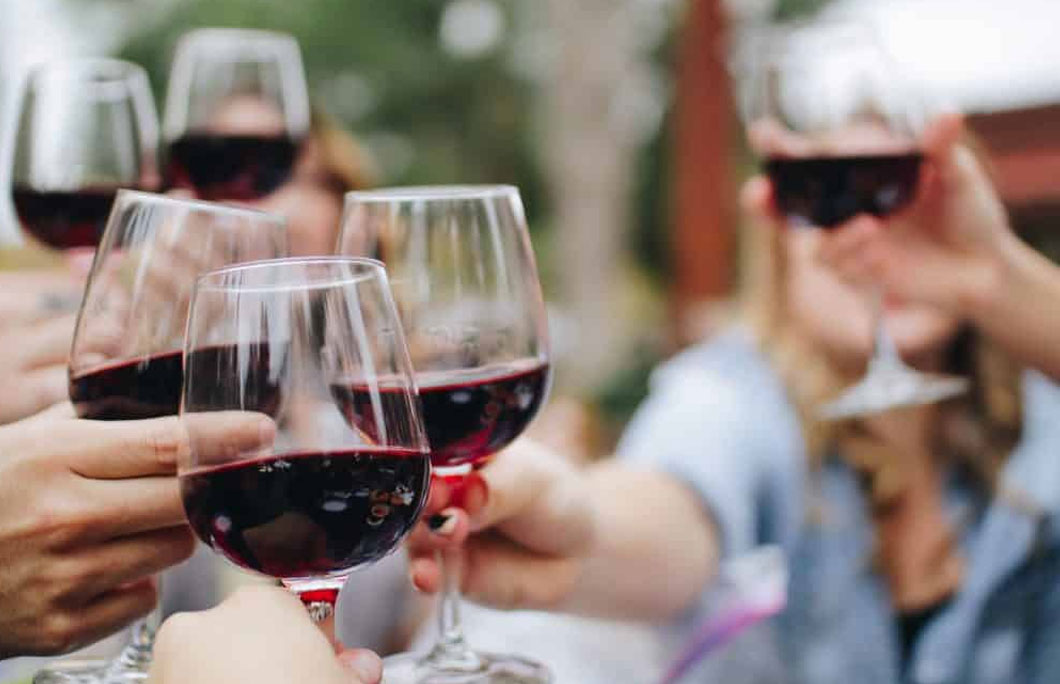 1. Wine
"That's what they do in Argentina. Have a little wine and talk. Then have some coffee and talk. Then, go back to the wine." Grace Jones's statement manages to sum up what spare time means in Argentina: socialising, chatting and drinking wine.
Argentina is the fifth biggest wine producer in the world, but 90% of its production ends up never leaving the country! Wine tours, wine tastings, wine for a date, wine for meeting up with a friend, wine for staying home watching Netflix, wine for… why not? You get the point: it's the most popular alcoholic beverage in the country. By far.
Argentinian wine is especially well-known for its signature Malbec grape; you should definitely give it a go next time you're out for a nice dinner.
---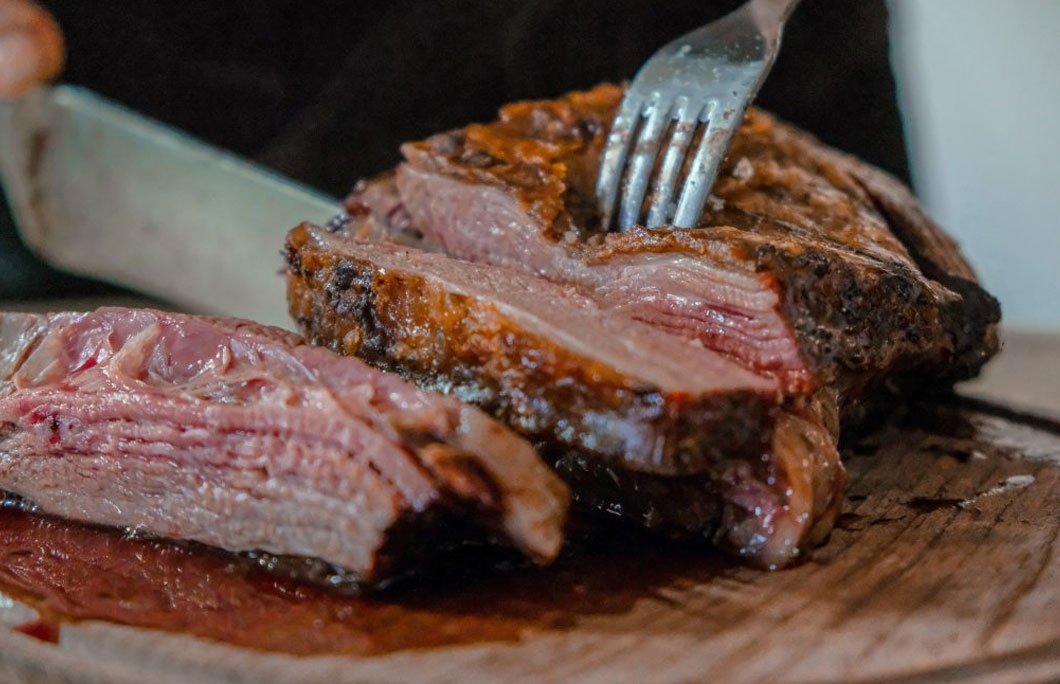 2. Meat
Argentina is the highest meat-eating country in the world, so it should come as no surprise that it's also one of the biggest beef producers and exporters. But beef isn't just another meal for Argentinians, there's actually a whole culture built around it. Asadito (barbecue) is not only food but an excuse for social gatherings. Much like going to church is a weekly ritual for Catholics, families and groups of friends traditionally get together on Sundays for an asadito.
Fun fact: there are literally more cows than humans living in this country, and 85% of those are destined for local consumption!
---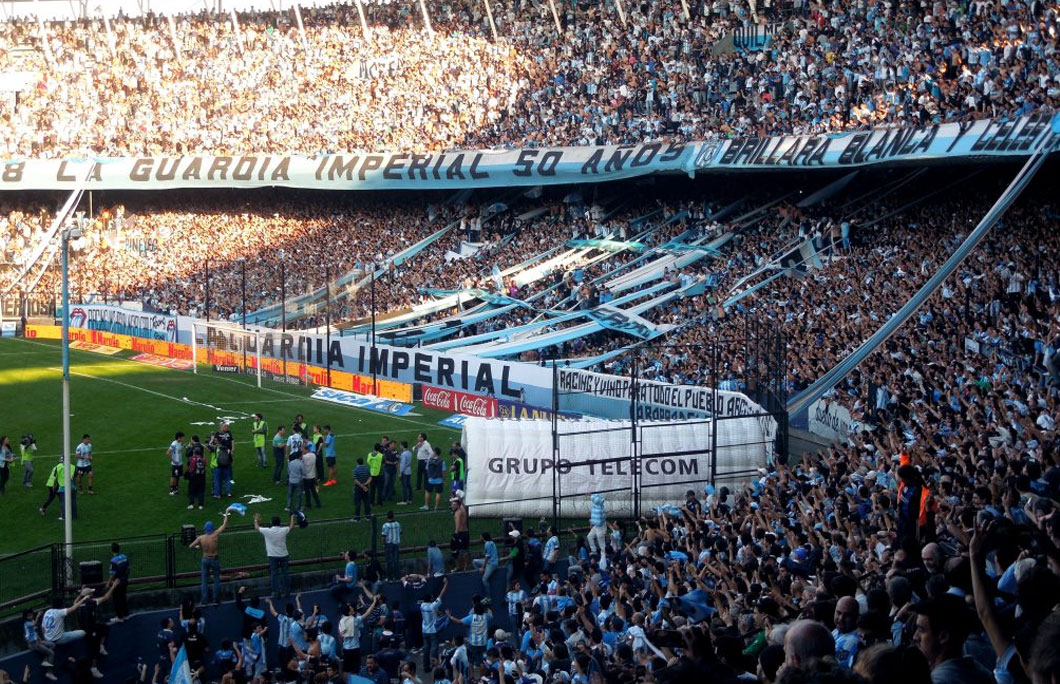 3. Football
It's no secret that Argentina is famous for its love for football. If there's one thing we ALL know about Argentina, is that it has given us the best football players of all time. Maradona and Messi were both born and raised in the land of football. They are treated like nothing but heroes, with odes written in their name.
Football isn't just another sport in this country – it's a lifestyle. It's a hobby and an excuse to get together with your friends once a week. Football is so rooted in Argentinian culture that watching matches on a regular basis is a family event, and the love of the sport goes from one generation to another.
Buenos Aires is the city with the highest number of football stadiums in the world. The passion for this sport is easily visible on almost every street corner – graffiti art mostly showcases football scenes. If you tour the smaller neighbourhoods you will find kids playing on every corner (sometimes with a pair of socks as a ball when they can't afford the real thing!).
---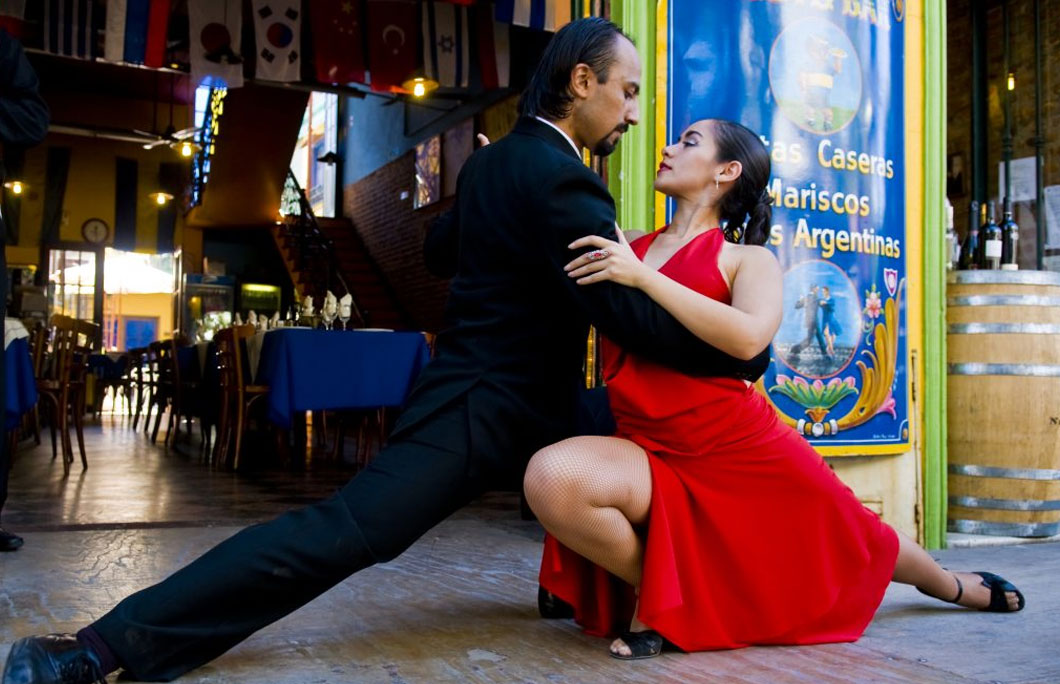 4. Tango
If you're a dance lover, you know Tango was born in Argentina. This music genre is the art-form definition of Argentinian personality, with passion stemming from its every movement and drama brought to life by the sounds of the bandoneon. Tango was born in Buenos Aires in the 1880s, where hundreds of thousands of Italian immigrants had been settling down since the 1860s. It's essentially a multicultural fusion of sounds from the local criollos, Afroargentine rooted cultures and the locally stationed Italian society.
Most of its lyrics are written in lunfardo. This a local argot full of Italian and African expressions from the time – usually telling sad stories to match the music, like the loss of a lover.
The dramatic tone that defines tango translates into its dance form, with its more joyful, less famous partner being Milonga. You'll find these two artistic expressions nearly everywhere in Buenos Aires.
---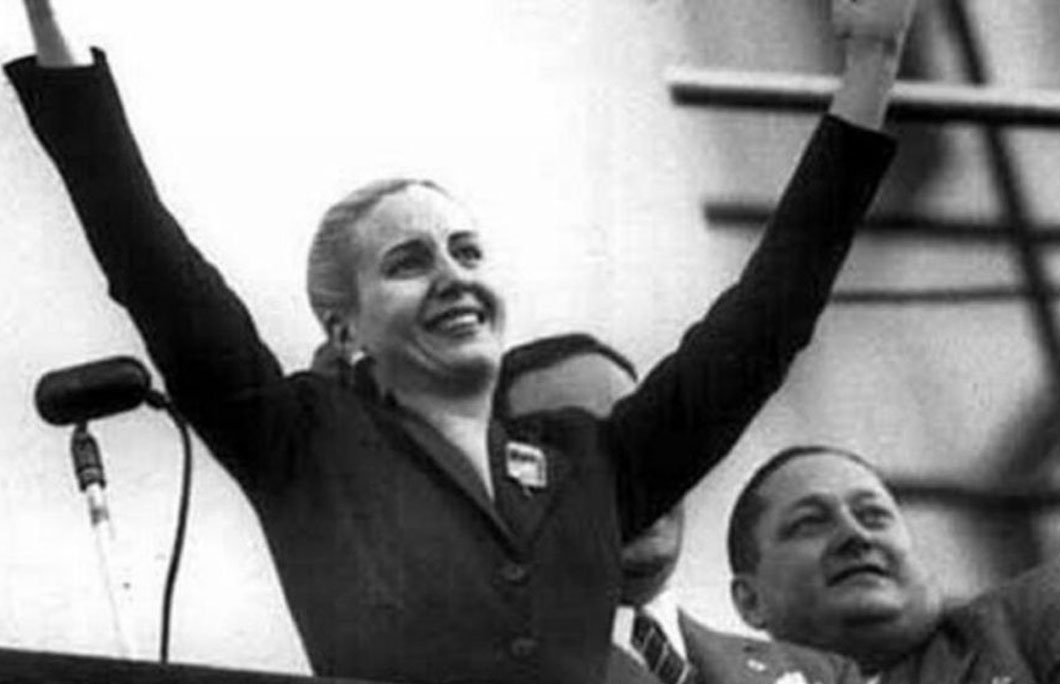 5. Evita (Eva Perón)
With one of the most popular Broadway musicals ever inspired by her life, Eva Perón (officially Eva Duarte) is a timeless Argentinian celebrity. Eva was the wife of Argentine President Juan Perón and First Lady of Argentina from June 1946 until her death in July 1952. Although she never officially held office, her influence on politics is legendary. In 19521, Eva obtained the nomination for vice president, but the army made her withdraw her candidacy.
Her contributions to social justice defined her political career, making her a heroine for most people in Argentina. She was the main driving force in the achievement of female suffrage and improvement of labor rights.
To this day, Eva is regarded as one of the main Latin American political influences of all time. She lead the way to female leadership in politics. Argentina has since had two female presidents (including Isabel Peron who was the first woman to hold office in the world!). The Broadway musical Evita by Andrew Lloyd Webber tells the story of her early life, rise to power, charity work, and death.
---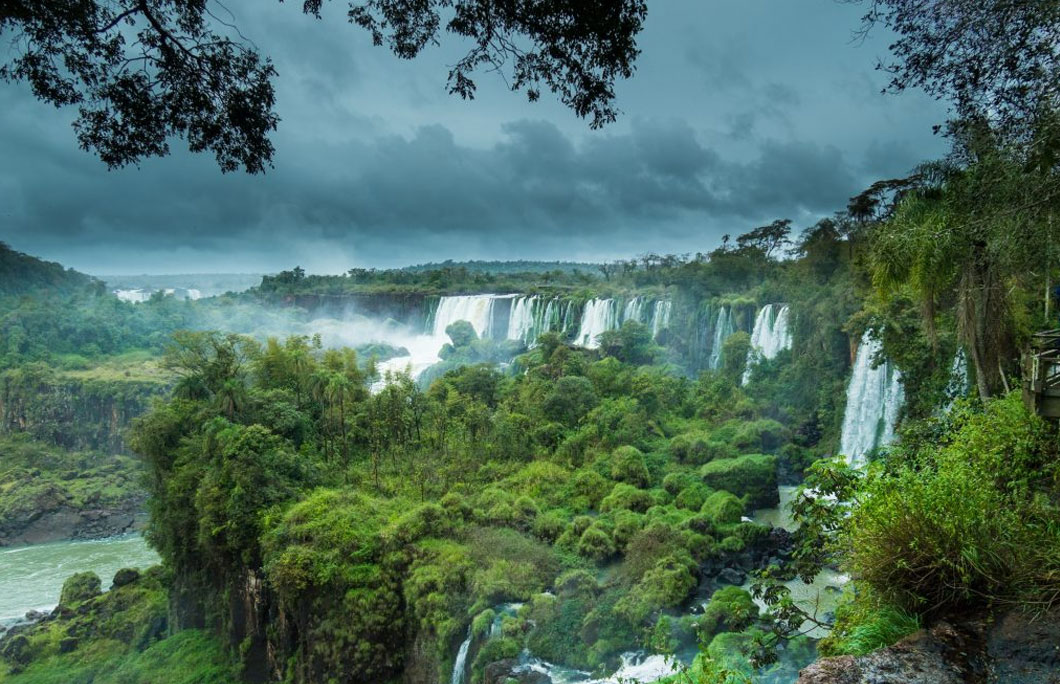 6. Iguazu Falls
Some say you haven't seen waterfalls until you've visited Iguazú. With 275 falls (some up to 80m high), Iguazu Falls is seriously impressive. It was named one of the Seven Natural Wonders of the World and World Heritage by UNESCO.
Iguazú Falls are on the border between Argentina, Brazil and Paraguay. It's an incredible natural attraction due to its outstanding 450 bird species, 80 mammal species and an array of water fauna, some of which are currently endangered. Over one million people visit these falls each year. If you haven't been there yet, it should definitely be on your travel wish list!
---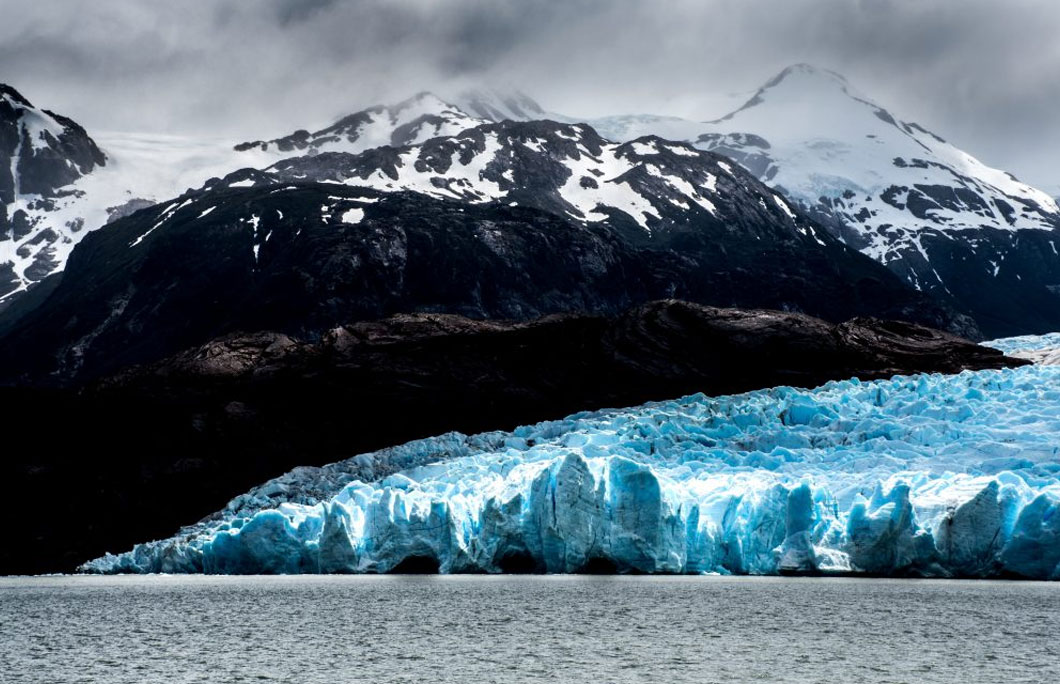 7. Patagonia
Patagonia is famous for some of the best hiking in the world, along with rock climbing and mountaineering. Whale sightings, walking alongside penguins, skiing, camping, hiking and rock climbing are just some of the activities that await you here. Did you know that Patagonia is part of Chile and Argentina? It's actually 10% in Chile and 90% in Argentina. So, the region in Argentina is more vast and extensive.
Home to the famous Perito Moreno glacier, Patagonia's million square kms has scenery that is simply breathtaking. Working your way up from the ice-cold glacier, you will find incredible natural wonders from the Andes mountain range to the Atlantic Ocean's coastline. The 11 national parks in this region are so diverse that you will find yourself wanting to spend months in Patagonia.
This region is also rich in paleontological history. Patagonia hosted multiple dinosaur species, including the biggest specimen ever found: the Argentinosaurus. The area also has fossil discoveries over 50 million years old. A definite must if you're the Indiana Jones type!
---