Top 10 Weekend Breaks from Malaga
Sierra de Grazalema
Villanueva de la Concepcion
Antequera
Almeria
Ardales
Tarifa
Axarquia
Archidona
Salobrena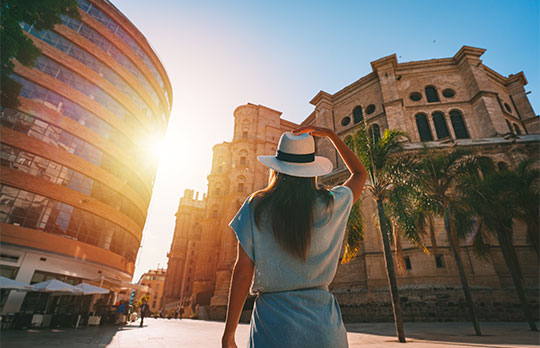 Top 10 weekend getaways from Jaen
Malaga – what a magnificent place. Its swish pedestrian central zone is crowned by the designer boutiques and opulent marble of Calle Marques de Larios – this hip street leads you directly to Plaza de la Constitucion, the city's palm-fringed central square. And this famous Andalusian city also has impeccable artistic credentials – it's the birthplace of Picasso and its Museo Picasso Malaga has an impressive collection of his masterpieces.
With a revitalised seafront and coastline, Malaga is reclaiming its position as a sophisticated cultural capital and as well as a host of new hotels, there's a vast choice of bars and restaurants on the promenades which stretch out from both sides of the centre. There's also lots of Moorish heritage here, which you'll see most strikingly in the hilltop citadels of Gibralfaro and Alcazaba.
Well-connected to the rest of Andalusia and beyond, it's a great launchpad for weekend trips – hire a car in Malaga from Enjoy Travel and hit the road.
Prepping for your trip from Malaga
Your weekend trips from Malaga are right round the corner. But let's look at some quick preparation tips.
First off, make sure that your vehicle is fuelled up the day before you leave – it's not always easy to find petrol stations on unfamiliar roads.
Also, check your tire pressures, windscreen wiper fluid and oil levels. And don't forget to program your SatNav to find the best route.
Ready to roll? Let's go!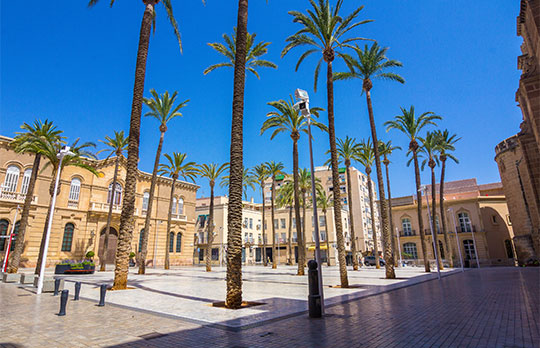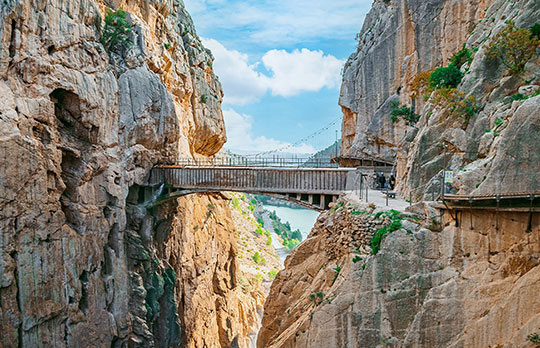 1. Sierra de Grazalema
Around two hours' drive from Malaga via A-357 and A-367, Sierra de Grazalema is a mountain-packed natural park between the provinces of Malaga and Cadiz. A Biosphere Reserve interwoven with a network of scenic hiking trails, it's the perfect place to get away from it all. The historic white village of Grazalema is a great place to stay and the local cuisine is excellent – think rustic dishes like acorn cake and asparagus soup. As well as vertiginous mountains, this area is also home to the Hundidero-Gato cave system, one of the largest in Andalusia with 200m of slopes and 8km of galleries. Characterised by thick oak forests, fir groves and heather fields, local wildlife in Grazalema includes the griffon vulture and Bonelli's eagle. If you love nature, this wild weekend getaway is ideal.
2. Villanueva de la Concepcion
An idyllic town nestled in the dramatic rocky outcrops of El Torcal natural park, Villanueva de la Concepcion is just 45 minutes north of Malaga via the A-45. When you really want to disconnect for a weekend, this small rural town fits the bill – with a small supermarket and several bars, all your essentials are covered and the stunning limestone rock formations of El Torcal are on your doorstep. Thrust above the floor of the Mediterranean over the course of 100 million years, this unique landscape has been described as Andalucia's version of Uluru. Because the town is 500m above sea level, the climate is particularly pleasant – invigorating mountain breezes take the edge off the sultry Costa heat.
3. Antequera
One hour from Malaga via A-45, Antequera is renowned for its Alcazaba Moorish fortress and the ancient burial mounds Dolmen de Menga, Dolmen de Viera and Tholos de El Romeral. With a history that stretches back some 5000 years, this settlement also boasts Roman baths, Gothic churches and Renaissance fountains, while irrigation from the Guadalhorce River has made the fertile farmlands in the valley below some of Andalucia's most abundant – crops include olives, cereals and asparagus. Known as 'the crossroads to Andalusia', Antequera is roughly equidistant from Malaga, Granada, Cordoba and Seville, and its 33 churches, various museums and historic sites are complemented by a host of bars and restaurants that pepper its plazas and streets. If you want to pick up a bargain, don't miss the weekly open air market – usually held on Tuesdays, you'll find everything from bedding to kids toys and crockery.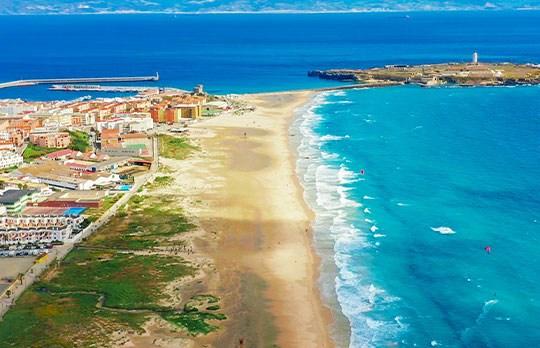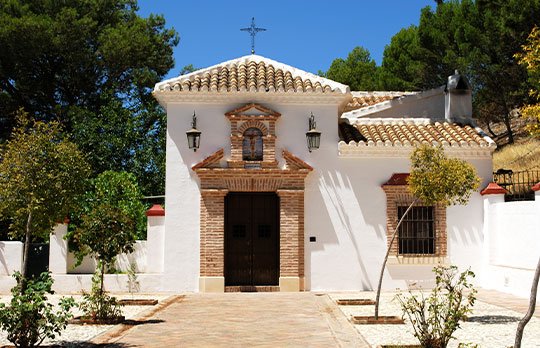 4. Almeria
Fancy a weekend along the coast? Almeria is around two hours and 15 minutes from Malaga and it's always a treat for a weekend away. Spain's sunniest city is set on the eastern limits of Andalusia and it's home to Europe's only genuine desert – if you're a fan of Spaghetti Westerns, you might even recognise some of the scenery. Interesting attractions include La Alcazaba, the remains of Europe's biggest Muslim castle complex, originally built in the 10th century, while Cabo de Gata natural park boasts terrain that varies from subtropical desert to the 500m high El Fraile summit, derelict mining villages and craggy coastlines with hidden coves. History buffs also enjoy exploring the network of Spanish Civil War tunnels 9m below the surface of Paseo de Almeria, the main shopping area.
5. Ardales
A scenic pueblo blanco (white village) around 50 minutes from Malaga via the A-357, Ardales is an awesome place to spend the weekend. Famous for its whitewashed walls and terracotta rooftops, it contrasts strikingly with its stark mountain surroundings. The steep narrow streets of Ardales have been here since Moorish times but its history stretched back to prehistory, as evidenced by archaeological discoveries like bone needles and flint axes. There are several scenic tourist attractions, including the Dona Trinidad Cave and Convent of Capuchinos, but this rugged terrain is also well suited to camping, hiking, fishing, climbing and bird watching. For an active weekend just a stone's throw from Malaga, Ardales ticks all the right boxes.
6. Tarifa
Two hours from Malaga via AP-7, Tarifa is a hotspot in Cadiz province and offers some of the best attractions and activities anywhere in Andalusia. You should definitely visit the 10th century Castillo de Guzman El Bueno for the views and history – originally a Moorish structure, it was captured by King Sancho IV in 1292. The Old Town is characterised by rambling alleyways and wide squares, while Playa de Los Lances north of the town is one of the most stunning beaches in the region – its 10km of burnished sands are surrounded by the verdant oak forests of Los Alcornocales Natural Park.
7. Axarquia
Just 45 minutes from Malaga via A-7. Axarquia has lots to recommend it and there are plenty of things to do for free during a weekend getaway. This is another area famous for white villages and there are several to explore – take a drive out from Comares and you'll pass through Cutar, El Borge and Almachar. The views are sublime and so is the food – delicious local dishes include ropa vieja, migas and sopa de maimones. When you want to escape the coastal heat and spend a few days in a more genteel location, Axarquia is the descernign traveller's choice.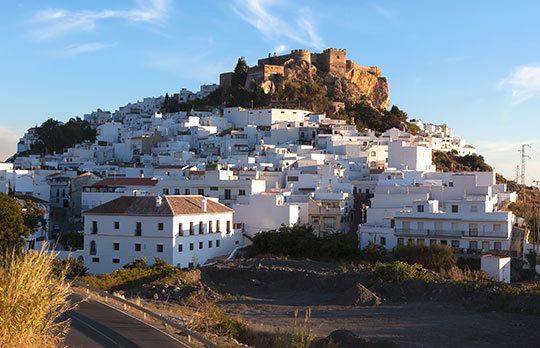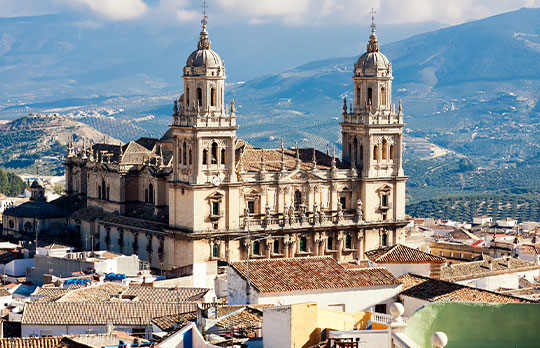 8. Archidona
50 minutes north of Malaga via A-45, Archidona is a white village that deserves a weekend stay all of its own. Set in the foothills of the Sierra de Gracia, it has been officially designated a historic-artistic site and its rich history dates back to the Roman era, while the mountainous surroundings also make it popular with rock climbers. Popular sights include the whitewashed Iglesia de Santa Ana and the expansive Plaza Ochavada, while scenic hiking trips to Ermita Virgen de Gracia and Iglesia de la Victoria are a must. For a relaxed trip back in time, Archidona is excellent.
9. Salobrena
One hour and 15 minutes from Malaga via A-7, Salobrena in Granada province is another wonderful weekend destination. Crowned by its dramatic hilltop Moorish Castle, it also boasts a lovely 17th century church and streets enhanced by stunning floral displays. Parque de la Fuente is a cathartic green space complete with a relaxing pond and tropical birds, while the ancient El Penon burial ground is set on a rocky headland overlooking the beach and affords amazing views. If you like diving, book a trip at Hotel Salobrena and there's a huge network of hiking trails in the area as well as several golf courses.
10. Jaen
Jaen is around two hours from Malaga via A-92 and A-44 and it's a top spot to spend a weekend. With a lovely location on a huge plain surrounded by olive groves, Jaen is scenic and has a vibe all of its own. Attractions include Nuestra Senora de la Asuncion Cathedral, which is one of Andalusia's most impressive examples of Renaissance architecture, and Palacio de Villardompardo, another ornate Renaissance building which features Europe's largest Arab Baths. Stay in Parador de Jaen – this government-run hotel has a breath taking location on Santa Catalina Hill and the views are divine.