Top 10 Paris Road Trips:
Chantilly
Reims
Versailles
Giverny
Mont Saint-Michel
Lille
Burgundy
Loire Valley
Chartres
Auvers-sur-Oise
There are so many superb locations to choose from in this fabulous country, but thanks to its cosmopolitan charms and fantastic attractions available on its fringes, for us Paris is hard to beat.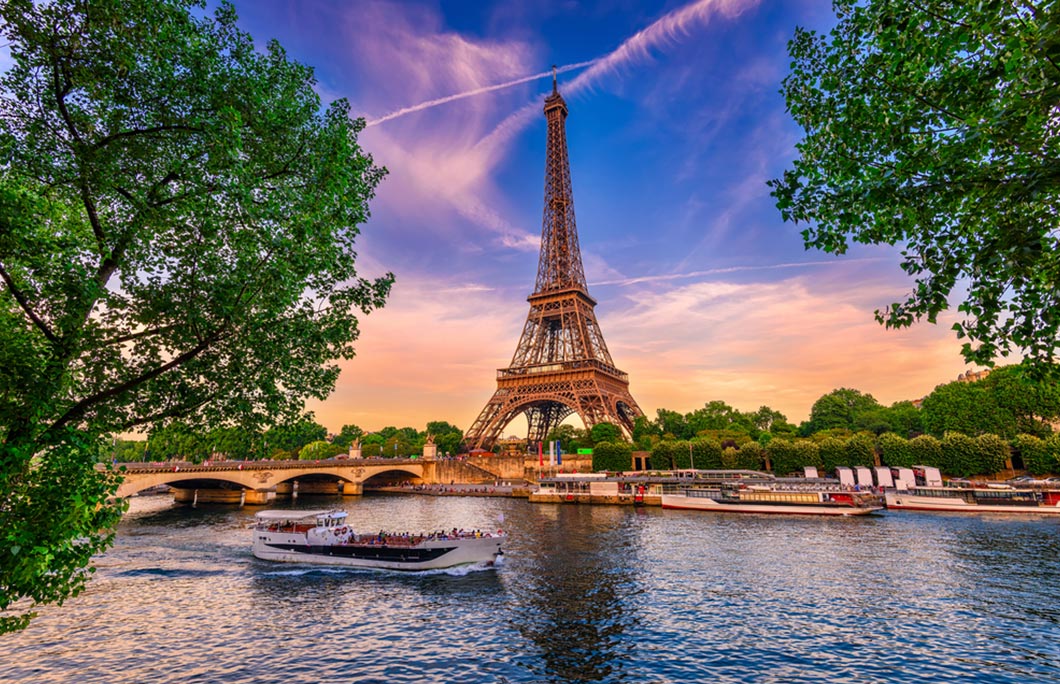 Considering a French break?
With its leafy boulevards punctuated by monuments, world-class museums, and famous landmarks from the noble Arc de Triomphe to the glittering Champs-Elysees and the Eiffel Tower soaring skywards like a steampunk signal tower, this is a metropolis that's seriously easy on the eye.
There's also so much to see and do in 'Gay Paris' that you'll never be bored. For instance, you can shop for designer labels in exclusive boutiques or spend an afternoon exploring the delights of Galeries Lafayette, treat yourself to a simple croque monsieur in a stylish sidewalk café or go all out with haute cuisine in a plush Michelin-starred restaurant. And in terms of entertainment, there's everything from a high-kicking evening at the Moulin Rouge to street art that ranges from skilled portrait sketchers to amazing mime artists.
All said, there's more than enough to keep you in Paris proper for your entire trip, but if you've got a sense of adventure and love scenic sights and the open road, you'll be glad to know that it's also within striking distance of hotspots like the Loire Valley, Burgundy wine country and even the historic coastline of Normandy.
A self-drive break in Paris has much to recommend it and at Enjoy Travel we're with you every step of the way with easy car rentals for anything from a compact hatchback to a luxury saloon or rugged SUV. Whatever your itinerary and the requirements of your travel group, we can arrange a great deal on Paris car hire in a jiffy so that you can experience an excellent vacation with a certain je ne sais quoi!
Tips on driving in Paris
Your 10 epic road trips from Paris are right around the corner, but before we get moving, it's worthwhile taking a quick pitstop for a few handy tips on driving in and around Paris – if you've not been to the capital and its environs for a while, it's a valuable stitch in time.
The unique architecture in Paris preserves it for the ages, but it also means there are lots of labyrinthine one-way side streets leading onto grand boulevards, so you'll have to plan your route, check the street signs and be patient.
The same as applies elsewhere in France, you should always give way to vehicles on your right, the speed limit on most large avenues and boulevards is 50km/h and it reduces to 30km/h on smaller streets and in school zones.
You'll find street parking in the city on a pay and display basis from 9am to 8pm in several streets and it's free on Sundays and public holidays. Usually you can park for up to 6 hours but check the signage in situ to confirm. Parking garages are also available, many are operated by Indigo Parking and they're conveniently located near most major monuments.
Now that we've refreshed our road rules, let's get stuck into your scenic Paris road trips!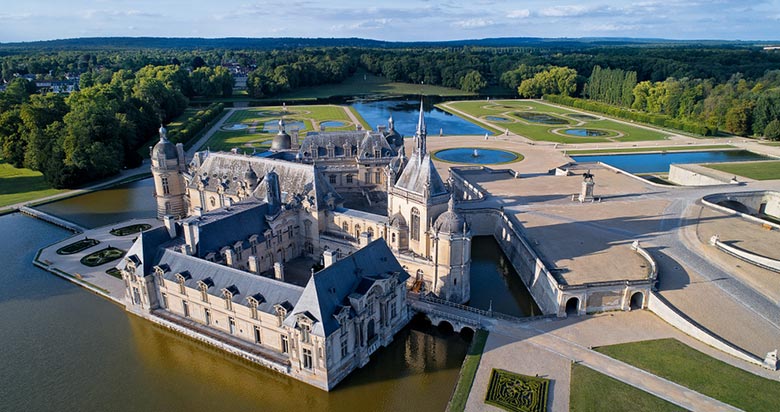 1. Chantilly
Chateau de Chantilly is the main attraction here and although it's only an hour from Paris, you'll feel like you've been whisked back in time. The surrounding hamlet is said to have inspired Marie Antoinette's farm at Versailles and at the elegant stables you can see horses dance with ponies in a surreal dressage display.
Getting there: Chantilly is around an hour north of Paris via the A1.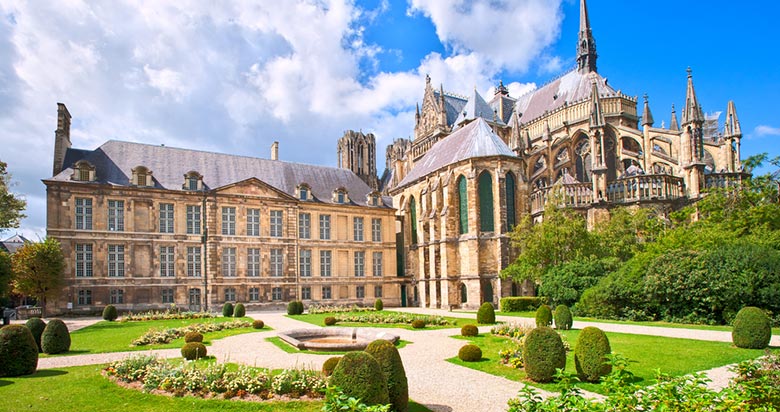 2. Reims
This is the place where champagne was first introduced to the world, so if you want to sample it on site, you'll need a designated driver. Book a tour with one of the iconic houses like Veuve Clicquot and learn the secrets of bubbly manufacture in the cool caves where its stored. There's also a historic cathedral here which was once a royal coronation site.
Getting there: Reims is one hour and 45 minutes roughly northeast of Paris via the A4.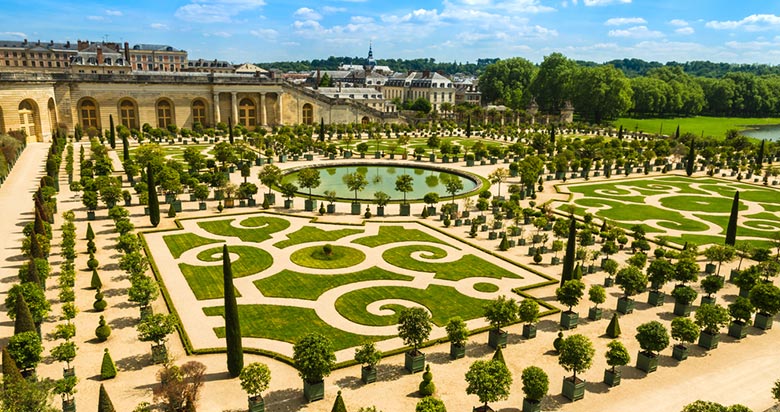 3. Versailles
A world-famous monument to excess and ego, the Palace of Versailles is impressive nonetheless – built for King Louis XIV in 1682, its gargantuan grandeur was created by 36,000 tradesmen and labourers. The interior and exterior are magnificent but there are also charming discoveries around every corner in the expansive grounds – like the Petit Trianon, a perfectly appointed mini-palace.
Getting there: Versailles is around one hour from Paris via the A86.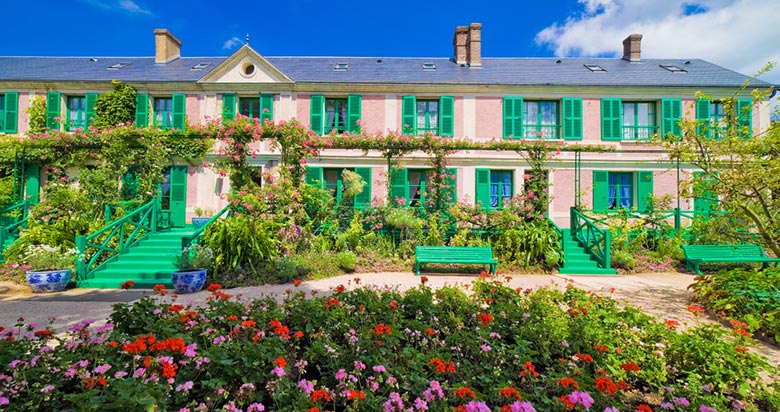 4. Giverny
If you're a fan of the impressionist genius Claude Monet, a visit to the home and gardens where he lived and worked from 1883 until he passed away in 1926 is an absolute must. Gazing at the verdant surroundings that inspired his waterlily paintings is one of life's magic moments and the nearby Impressionist Museum is packed with fascinating artefacts and displays as well as dazzling artworks.
Getting there: Giverny is around one hour and 40 minutes northwest of Paris via the A14 and A13.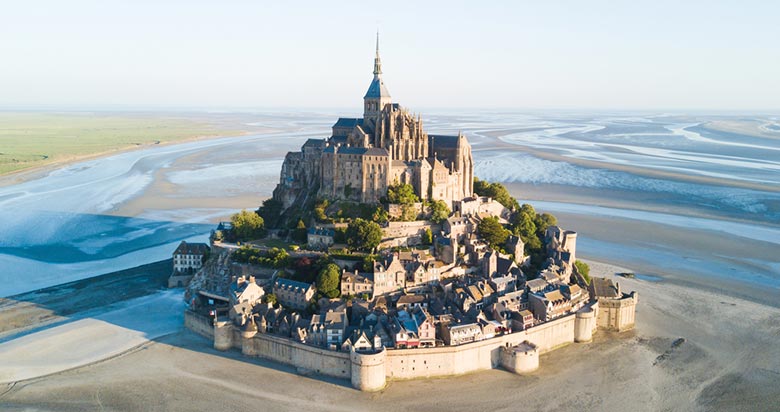 5. Mont-Saint-Michel
Even if you've never been before, this rocky island off the Normandy coast topped by a towering, castellated abbey is instantly recognisable. A UNESCO World Heritage Site, this is a fascinating historic site to visit, and you'll pass through plenty of lovely Norman villages on the way there. Plan for an overnight stay since it's a long drive and you'll want to make the most of your time there.
Getting there: Mont Saint-Michel is around 4 hours from Paris via the A13.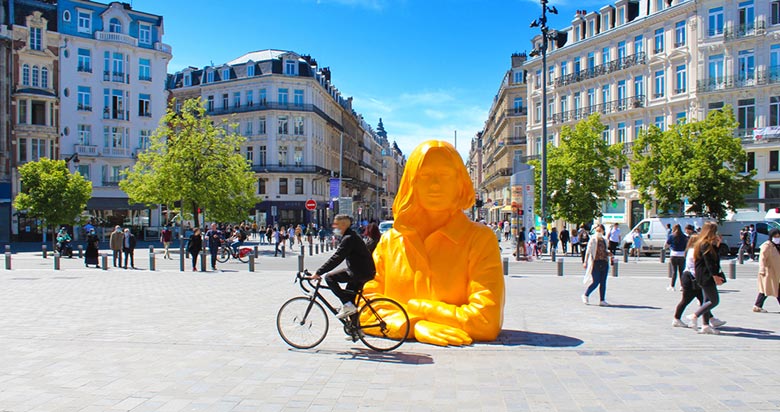 6. Lille
Located north of Paris on the Belgian border, the romantic city of Lille has a unique Flemish heritage, beautiful architecture and a busy town centre with bistros and boutiques aplenty. There's a fabulous fine arts museum here packed with masterpieces and bargains galore at the famous flea market.
Getting there: Lille is 2 hours and 40 minutes from Paris via the A1.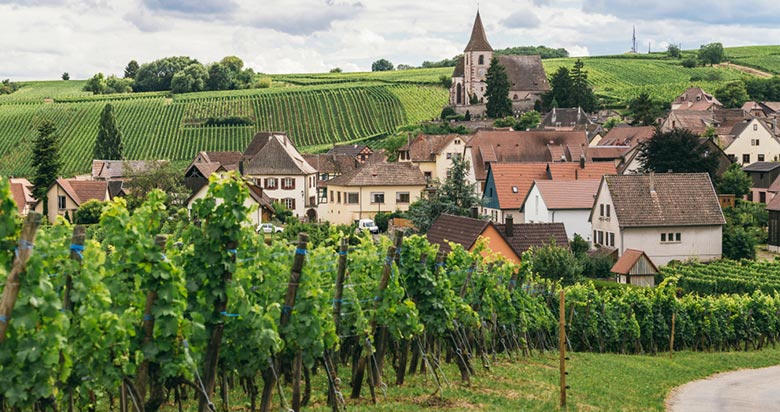 7. Burgundy
Beautiful Burgundy is a considerable drive south of Paris, so you'll have to factor in an overnight stay or even make a weekend of it. Your efforts will be rewarded tenfold in this historic region full of dreamy rolling hills peppered with vineyards and delightful cities like Dijon and Beaune. If you're a foodie, you'll be in seventh heaven.
Getting there: it takes 3 and a half hours to reach Burgundy from Paris, via the A6.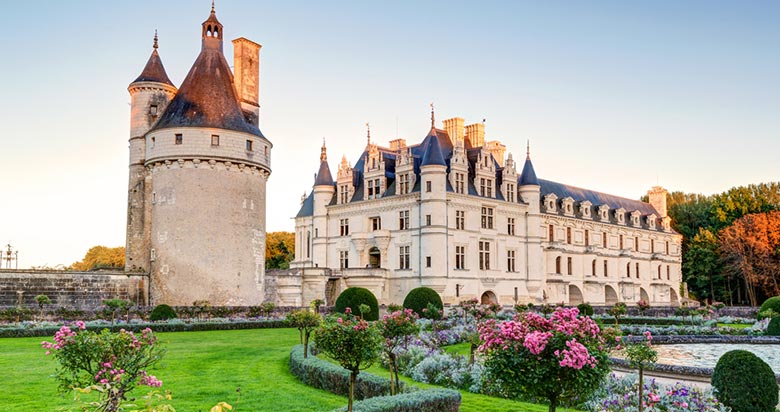 8. Loire Valley
If you're a history buff and castles float your boat, a road trip to this terrific central French region is a no brainer. Three of the most impressive castles in France are located here – the Chateau de Chiverny, Chateau de Chenonceau, and Chateau de Chambord. As far as Renaissance architecture goes, it doesn't get much better than this triad.
Getting there: Loire Valley is two hours and 20 minutes from Paris via the A10.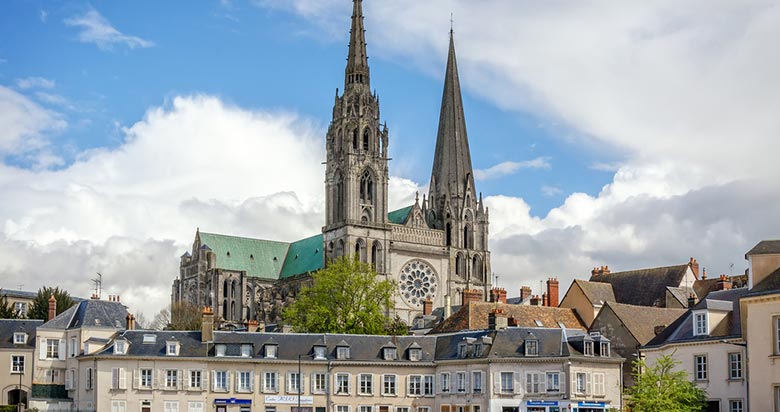 9. Chartres
A small town that punches above its weight with wonderful architecture, Chartres is home to one of the most beautiful cathedrals in Europe, if not the world. The captivating building has two different spires and amazing stained glass windows that date back to the 13th Century. Visit between April and October and the entire skyline is lit up in the evenings – magical!
Getting there: Chartres is one hour and 30 minutes from Paris via the A10 and A11.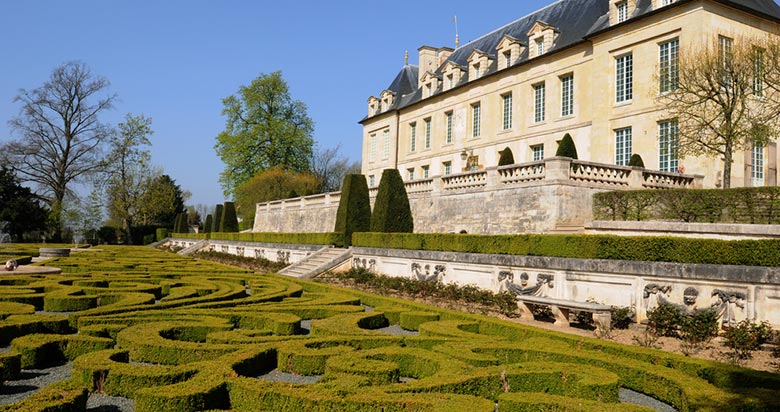 10. Auvers-sur-Oise
This serene hamlet just half an hour from Paris made a major impression on a certain Vincent Van Gogh, who declared it 'seriously beautiful'. Other artists it has inspired include Pissarro and Cezanne – when you see its seductive chateau and bucolic countryside, you'll understand exactly why.
Getting there: Auvers-sur-Oise is around two hours from Paris via the A1.
As you can see, there are multiple marvellous road trip locations close to London and each has its distinctive charms. You can choose to tackle a road trip every couple of days if you're keen to see as much as possible, or to simply pick your top two or three and spend the rest of the time partying in Paris.
Whatever type of Paris trip you've got planned, Enjoy Travel has your back with some of the best car hire deals available anywhere – simply book online, pick up your ride in a convenient location and hit the road.