The 7 Best Places For Chicken Wings In Amsterdam
Amsterdam chicken wings really are a must-eat, with a huge variety and plenty of exciting wing spots from enterprising foodie entrepreneurs.
With so many great places for wings to choose from though, we want to narrow it down to the very best. The ones that you simply cannot afford to miss when visiting this great city.
All that remains for you is to grab a few friends and pair these Amsterdam chicken wings with some cold beers…
Best Chicken Wings in Amsterdam, How do these rankings work?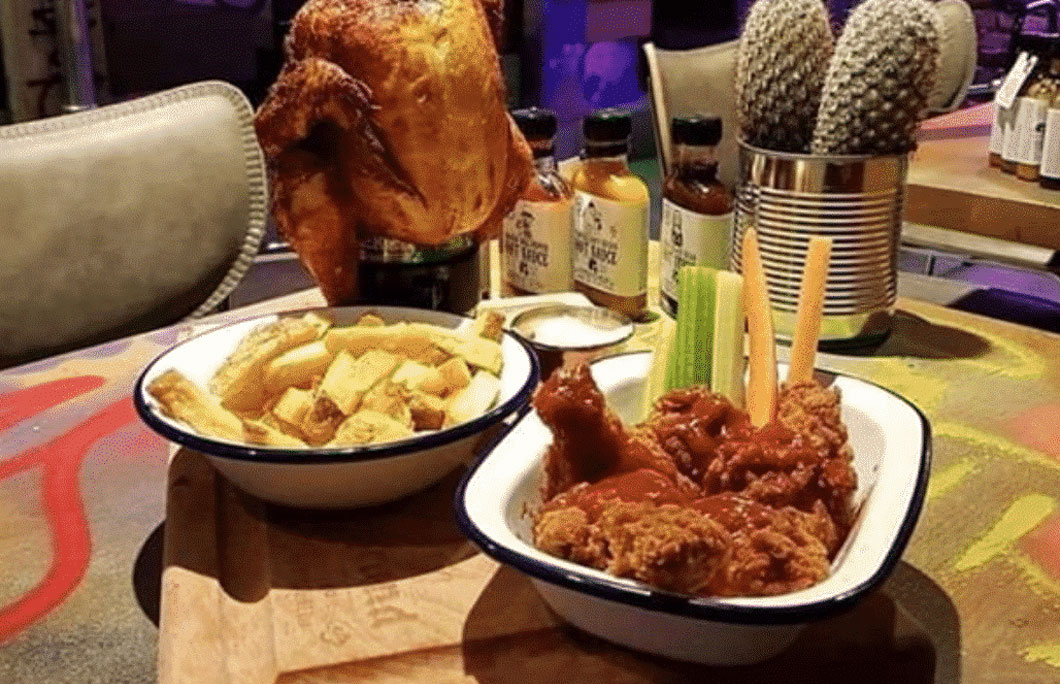 1. The Dirty Chicken Club
They have beer-can chicken, rotisserie, cocktails, music and street art, all under one roof, which makes this a fun and delightful place to spend time in.
Although the beer-can chicken is hard to ignore, the wings are actually in a league of their own, especially when drowned in their house sauces and served with their world class French fries.
---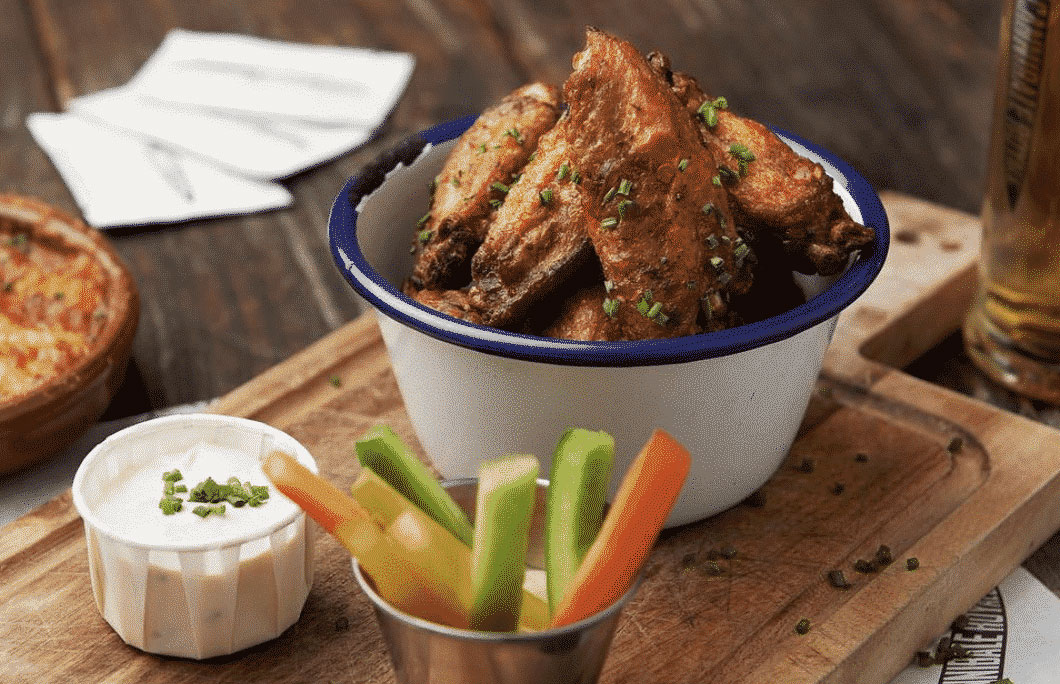 2. Cannibale Royale
Serving finger-licking flavours cooked with absolute finesse, craft beers, and creative cocktails, Cannibale Royale is a must-visit in Amsterdam.
They specialise in burgers, steaks, sticky ribs and most of all their mouth-watering wings. They are classic in style, served with a buffalo sauce and a blue cheese dip. You will be in absolute heaven.
---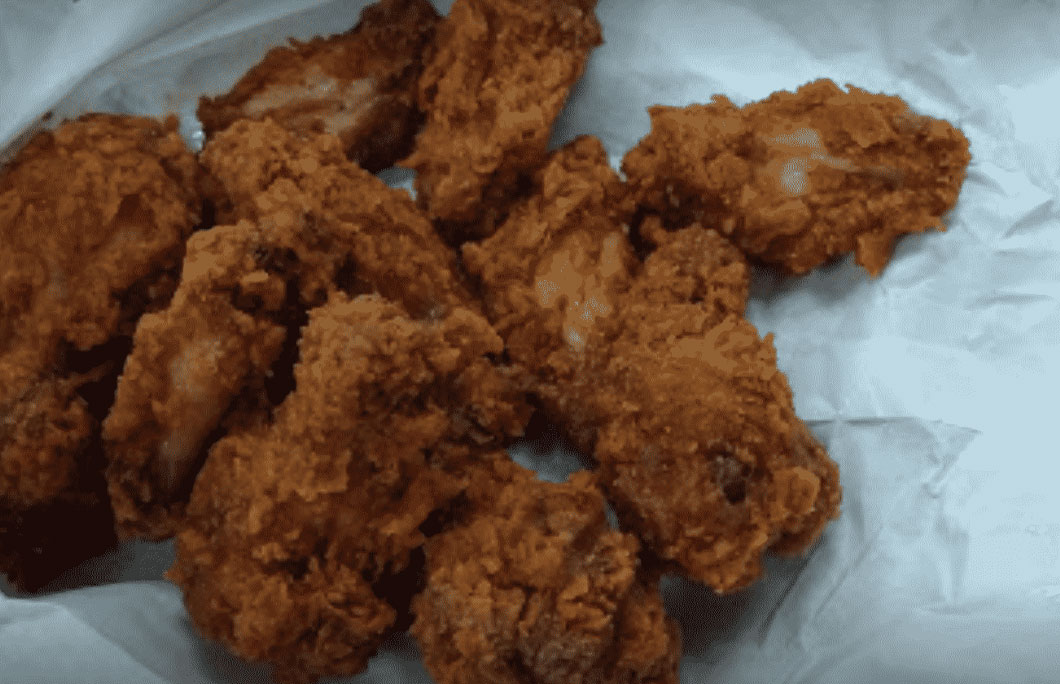 3. Favorite Chicken & Ribs
While other venues on the list are more formal, this is a fast food spot where you stop in before( or after!) a few drinks.
The space is tight but the service is fast; as soon as you get a portion of their crispy wings with fries you will be in absolute heaven.
---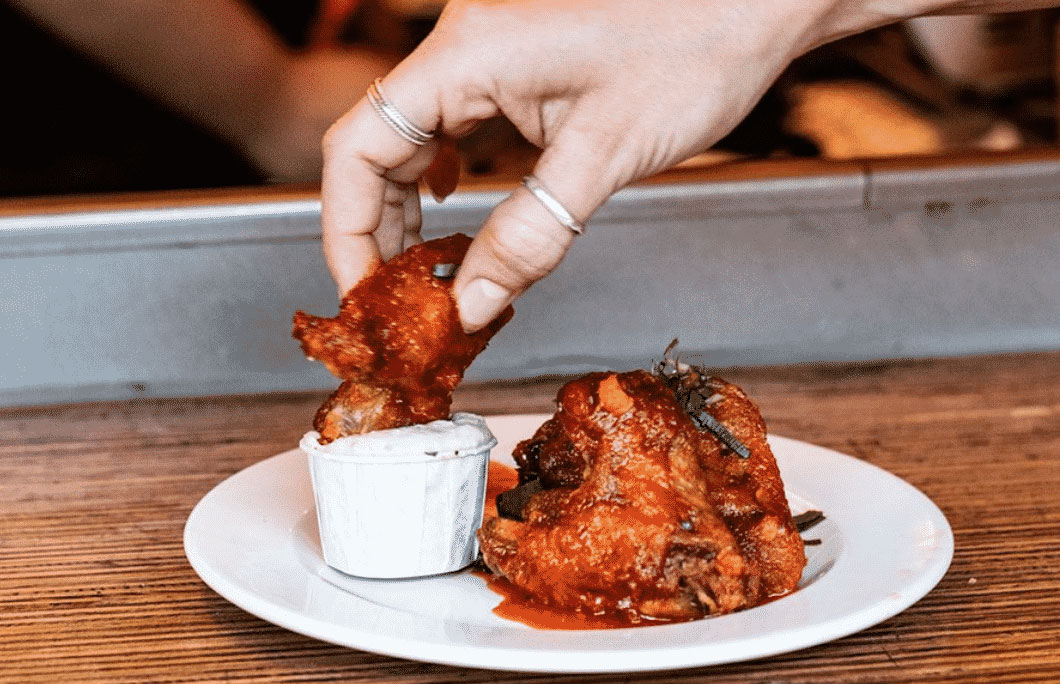 4. Rotisserie Amsterdam
One of the best guilty pleasure bars in town. As the name suggests, it's known for its juicy spit-roasted chicken, double patty burgers and "turbo cheese fries". There is something for everybody on the menu here.
The spicy wings are where your attention should be focused, however. Bursting with flavour and absolutely world-class.
---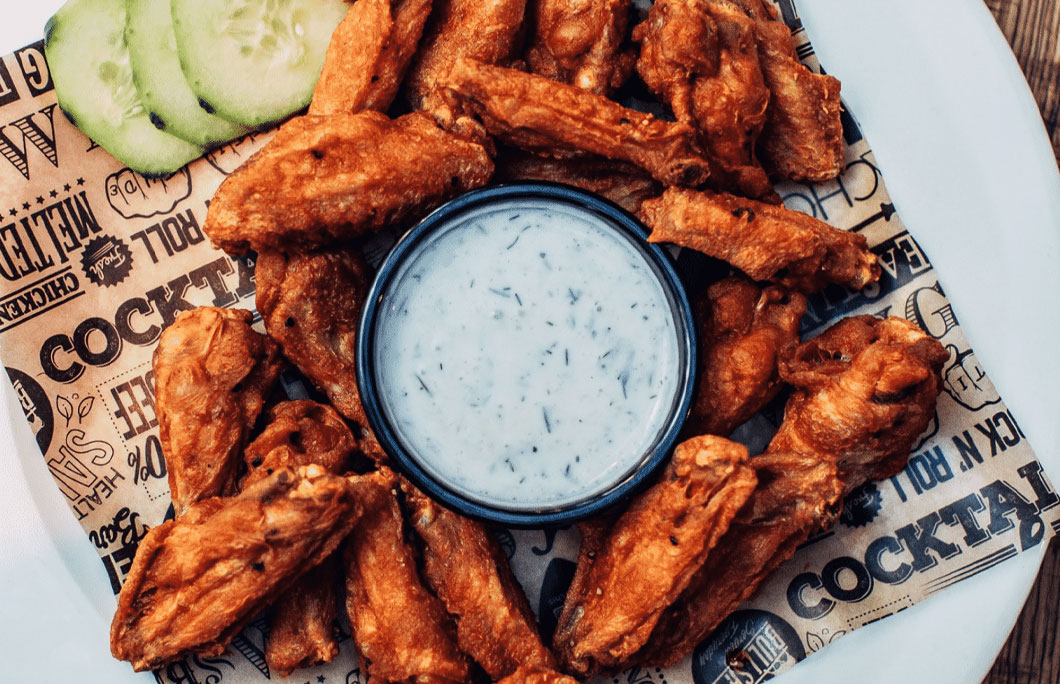 5. Belushi's
One of the most fun bars in the city where there is always great live music, a superb atmosphere and lots of fund to be had.
What surprises many though is just how good the food is. There are plenty of American classic, but the chicken wings are the way to go. Classic in style with a blue cheese dip. this is as good as it gets in life!
---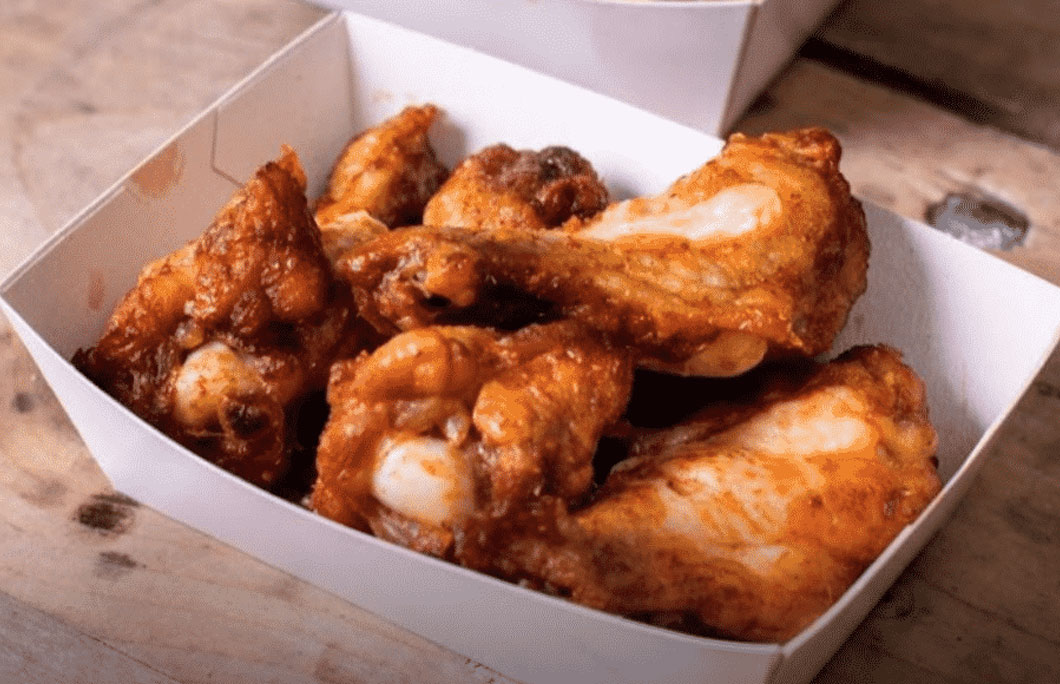 6. Benny's Chicken
One of the most famous market stalls in the city where they serve up chicken cooked in several wonderful styles.
You can have it spit roasted, served in a sandwich or just some of their seriously tasty and slightly spicy wings. There is always a line, which tells you just how good the place is.
---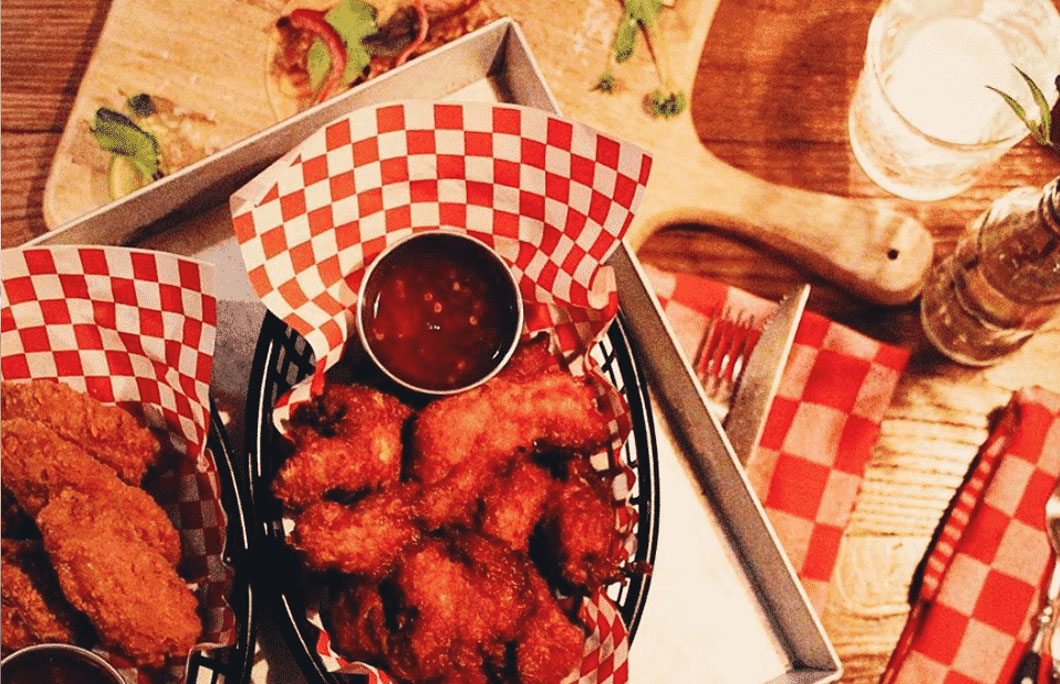 7. The Chicken Bar
As the name suggests, they focus on one thing and doing it really well. The chicken comes in all shapes and sizes, including a fantastic roasted chicken to share at the table. But, the wings are absolutely how you should start your meal.
Served with their spicy sauce, they are the ultimate treat.
Want something a little different? Check out The 7 Best Pizzas In Amsterdam
Click here to compare car hire in Amsterdam
---