Everything You Need to Know When Visiting Mont Saint Michel
Mont Saint Michel is one of France's most visited destinations for its idyllic beauty and historic charm. Truly a gem of Normandy, the island abbey welcomes around 2.5 million guests per year. Well, in a pre-covid world, at least. Whether you're looking forward to visiting France post lockdown or are just wanting some European wanderlust, here's what you need to know about visiting Mont Saint Michel once things open back up.
Everything You Need to Know When Visiting Mont Saint Michel
France is home to an infinite history trove of sites. From Paris' endless Belle Epoque gems to the D-Day Beaches. There's a vast amount of options to explore. France even has its own Roman amphitheatre in Nîmes and a stellar collection of cave paintings in Lascaux for those who want to go really far back. However, there's one historic site that is a cut above the rest, and that's Mont Saint Michel in Normandy. To understand why so many feel the need to check Mont Saint Michel off their bucket list though, we need to learn its history.
---
Some History Behind the "Monastery on the Sea"
The roots of this gorgeous island village can be traced all the way back to the year 708 when Bishop Aubert erected a sanctuary there in honour of the angel he received vivid visions of, Archangel Michael.
It wasn't until 200 some odd years later in 966 that Benedictine monks settled on the island and began growing it as an abbey. As the abbey grew, a small village encircled the outskirts. Shortly after, Mont Saint Michel became an intellectual crossroads of sorts for Medieval culture thanks to its extensive collections of manuscripts and prized scrolls. Because of its rapidly growing mark as a holy place, it quickly became a pilgrimage for Christians from all over. As the centuries rolled on, people from all walks of life made the journey to the magic mountain known for visions of angels.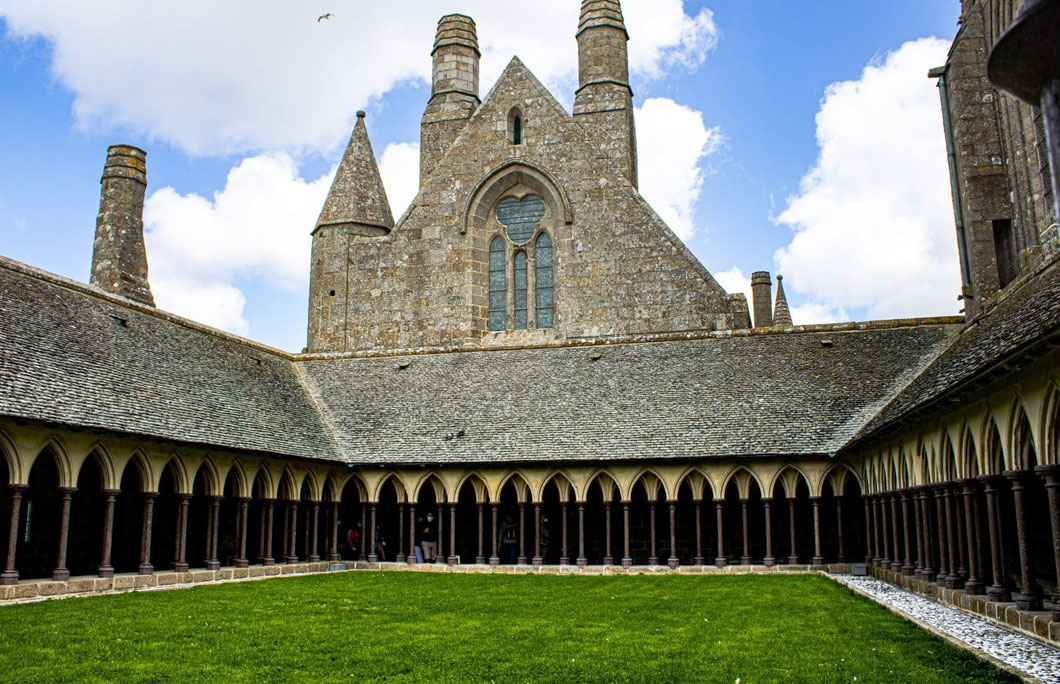 The famous church which sits high atop the hill came about in the 11th century. However, during the 100 years war (1337-1453), the island was repurposed to be more fortified against attackers. This led to a steep decrease in pilgrims whose journeys largely supported the abbey. By the time the French Revolution rolled around in 1789, most monks had left. The abbey closed and functioned as a prison, first for opposing clerics and later political prisoners.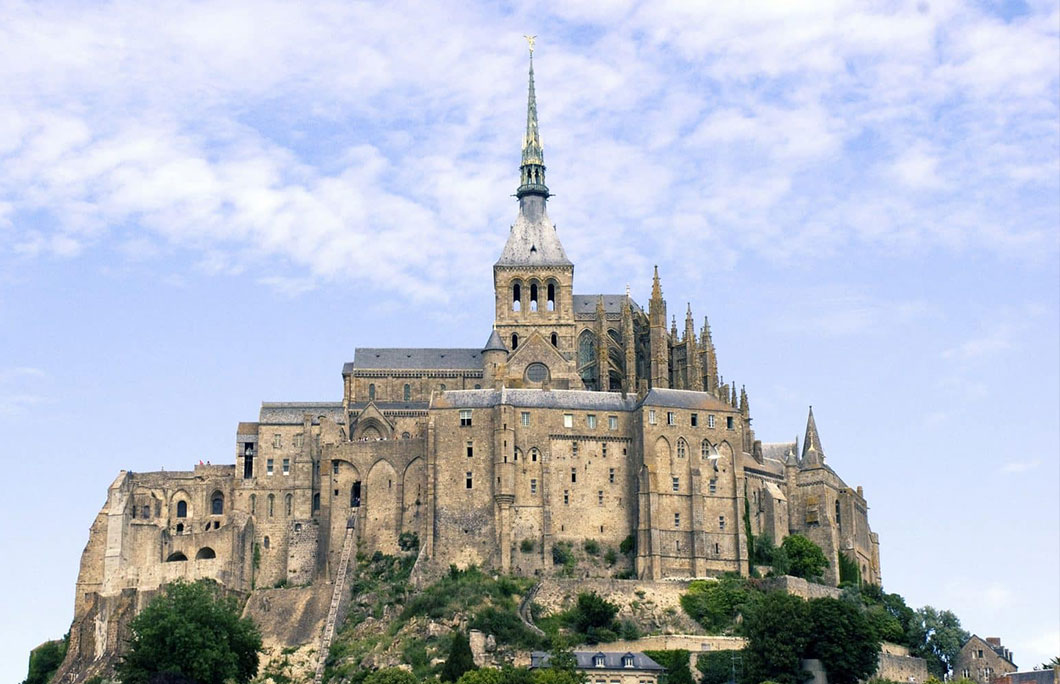 In 1836, over a thousand years since the conception of Saint Michel, Victor Hugo decided it was time for a change. The French novelist spearheaded a campaign to restore the abbey and have the prison closed. By 1863 his dream came to fruition, and by 1874 it was preserved as a historical monument. Just a smidge over a hundred years later in 1979, Mont Sant Michel made it on the UNESCO list of World Heritage Sites. Today it still functions as a village with just 44 residents including the nuns and monks within the Abbey.
---
Fun Facts About Mont Saint Michel
---
Mont Saint Michel is Built as a Structural Analogy of Society
On top, there is God in the form of the Abbey. Then underneath, there is the Great Halls, stores and residences; then beneath that are the grounds for fishermen and farmers.
The English Never Managed to Conquer it
Despite making countless attempts during the Hundred Years War, the Abbey was never seized. In 1423 after a failed attempt to take the island, the English abandoned two canons at the site. Today they are known as "Les Michelettes" and can be observed on the outer defence wall.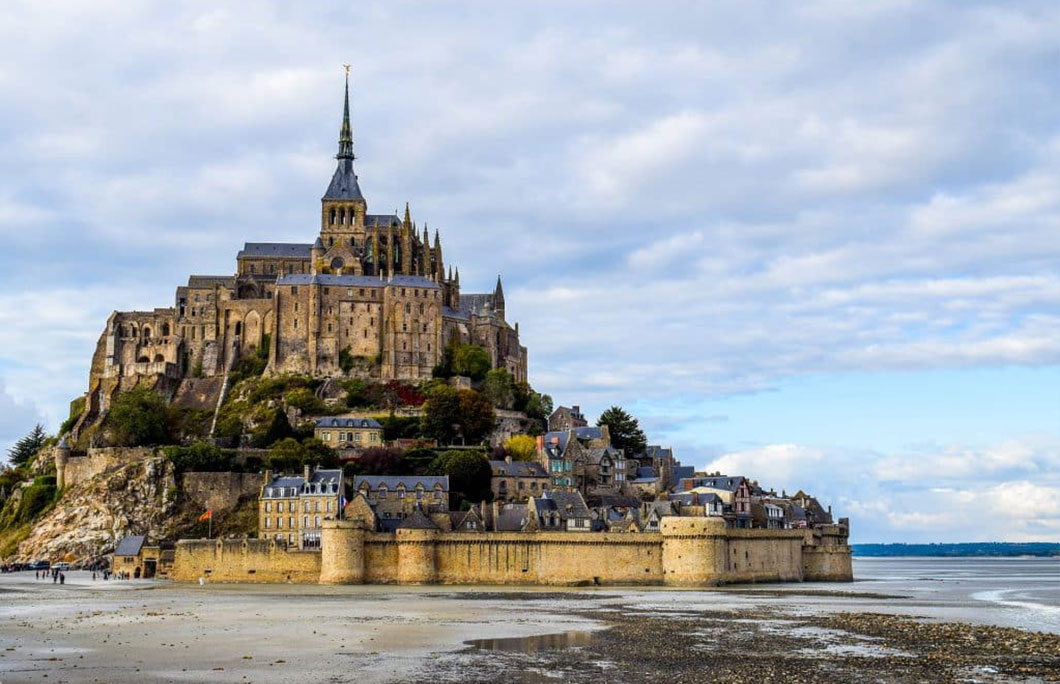 ---
Mont Saint Michel Inspired one of France's Most Important Heroes
The Medieval wonder played host to none other than Joan of Arc. The countless stories of victory and resistance that seemed to flow out of Mont St. Michel inspired her to help recapture France.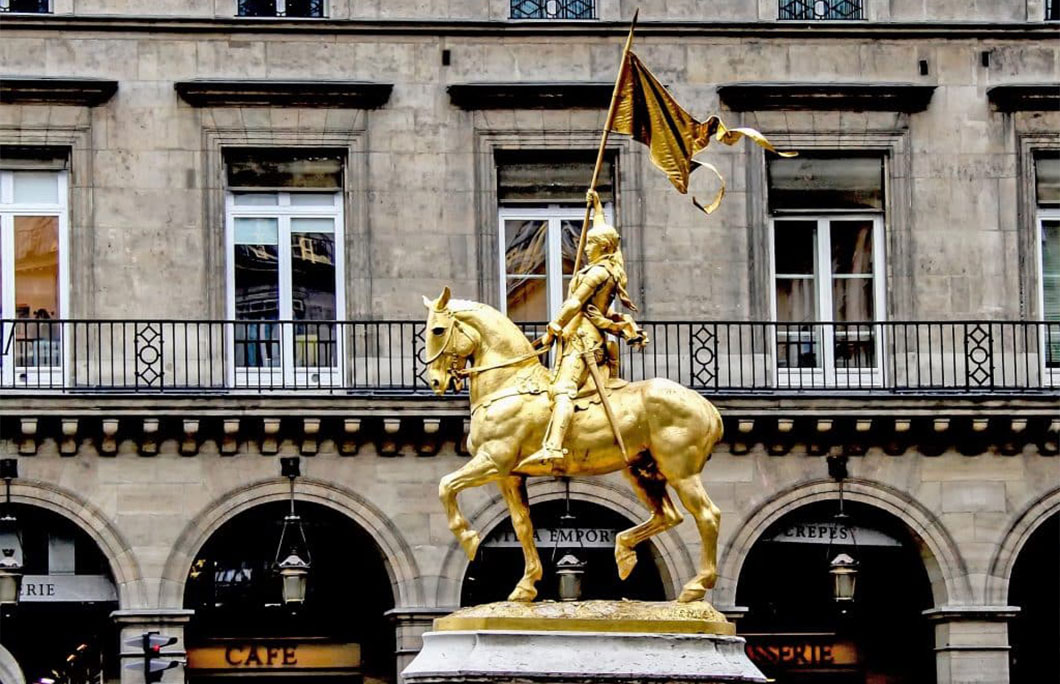 ---
A Pilgrimage Here Was No Easy Feat
Aptly nicknamed by pilgrims as "St. Michael in the peril of the sea" it was not an easy trek to make it to the island. The tides can fluctuate as much as 46 feet between high and low marks, and the weather was beyond unpredictable. The waters brought untimely deaths in all sorts of ways from quicksand to drowning.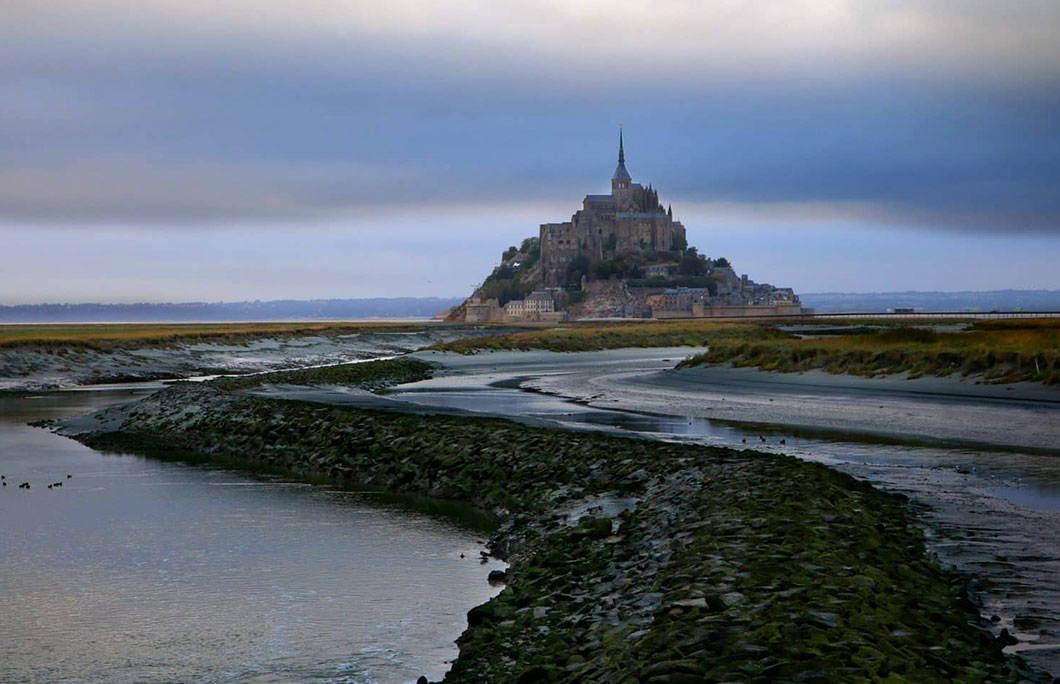 ---
There's a Similar Island Abbey in England
In 1067, William the Conqueror and Duke of Normandy laid claim to the throne of England. To show his appreciation for his newfound kingdom, and pay homage to his homeland, he had a replica of Mont Sant Michel erected in Cornwall. Perched atop a tidal island in Mount's Bay, Saint Michael's Mount operates as an island parish and is nearly as beautiful as it's French counterpart.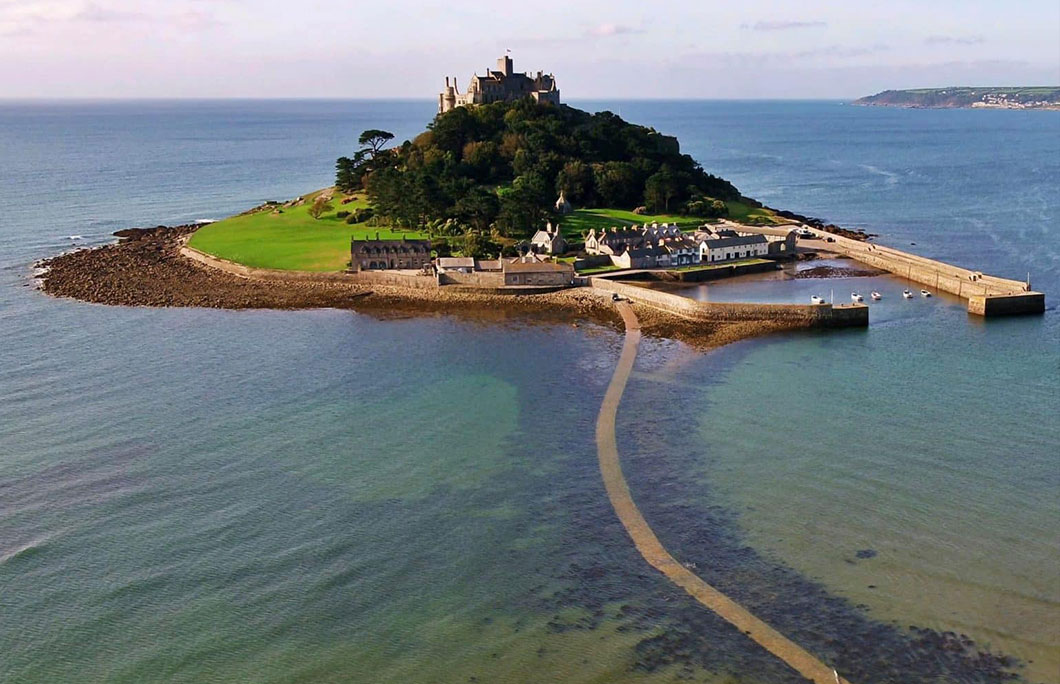 ---
Must-Have Experiences on Mont Saint Michel
---
Try the Famous Omelette
Digging into a famous La Mere Poulard omelette belongs on any foodies list when visiting Mont Saint Michel. La Mere Poulard is a gastronomic gem of the island known for its unique culinary creations. The restaurant is famous for its signature dishes, among them, the beloved La Mere Poulard omelette. This omelette which translates to "Omelette of Mother Poulard" in English is the stuff of fluffy, buttery omelette slash souffle dreams.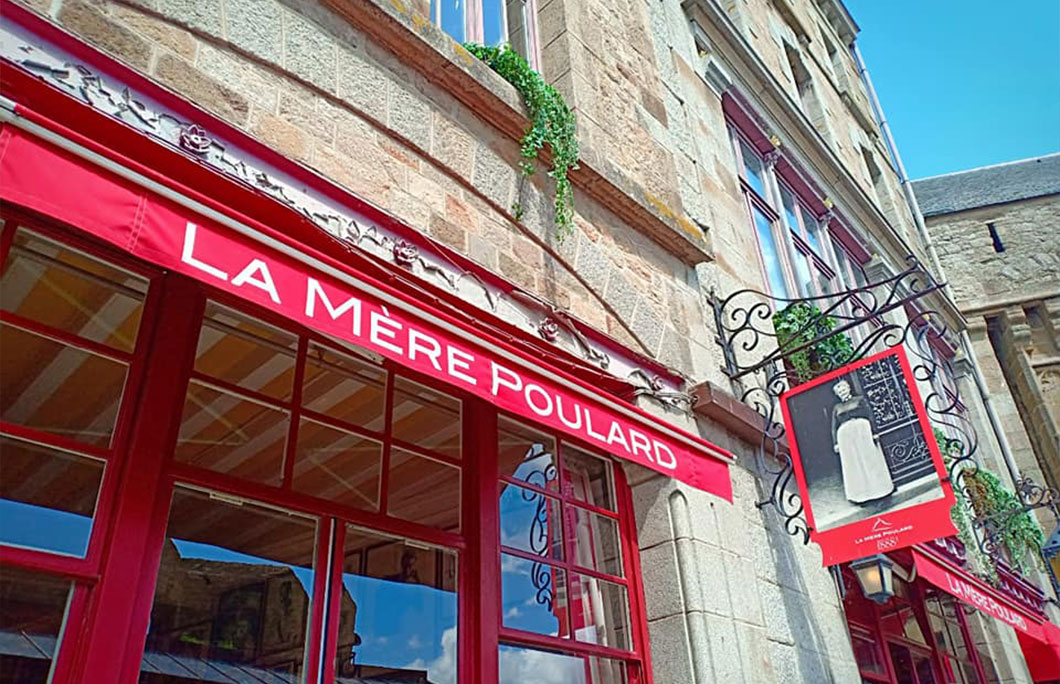 ---
Stroll the Church and its Burial Grounds
Entrance to Mont Sant Michel is free and an entire day could easily be spent just exploring the village and surrounding views. However, one thing worth shelling out 10 Euro for is the Abbey. On the Grande Rue leading up to it, you can explore the church of Saint-Pierre and the charming cemetery on its grounds. In this cemetery, you'll also find the grave of Anne Boutiaut, creator of the famous La Mere Poulard restaurant and the La Mere Poulard omelette. The chapel itself dates to 15th century and is a quiet relaxation area from the rest of the island.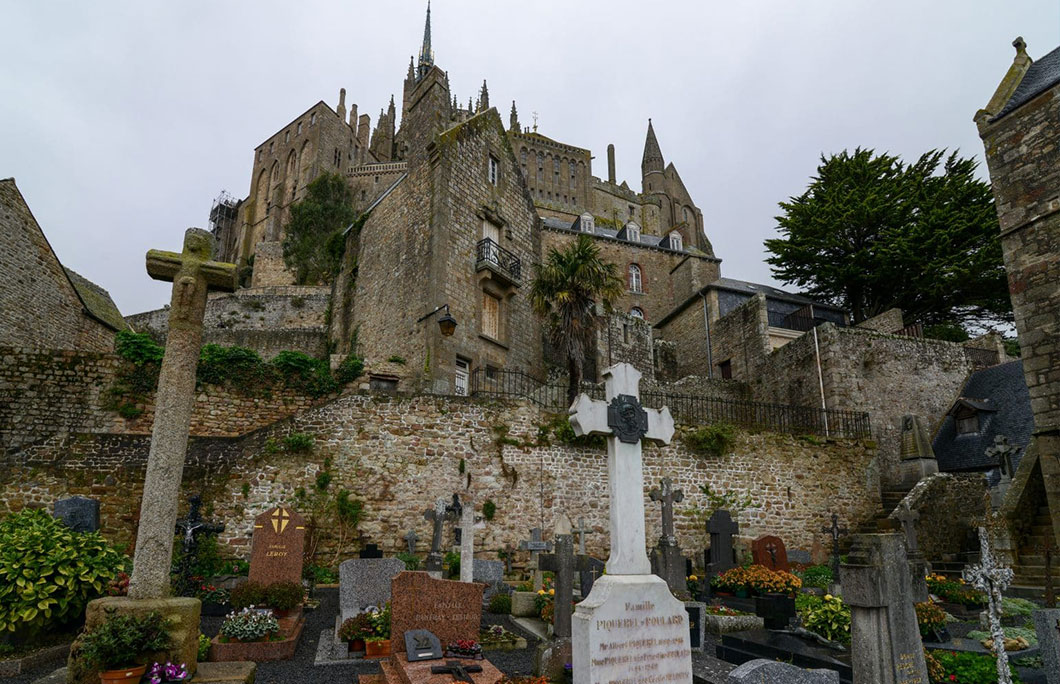 ---
Have the Picnic of Your Dreams
We won't sugarcoat it – Mont Saint Michel is pricey. You can expect to pay at least 30 euro for a meal, and that price comes with a long wait. Why not budget with a small (and super Instagram worthy) picnic while on the island? After all, what's a more charming backdrop for an afternoon lunch than that of the medieval wonder that is Saint Mont Michel? Load up on some French wine and cheese to make an equally affordable and memorable lunch.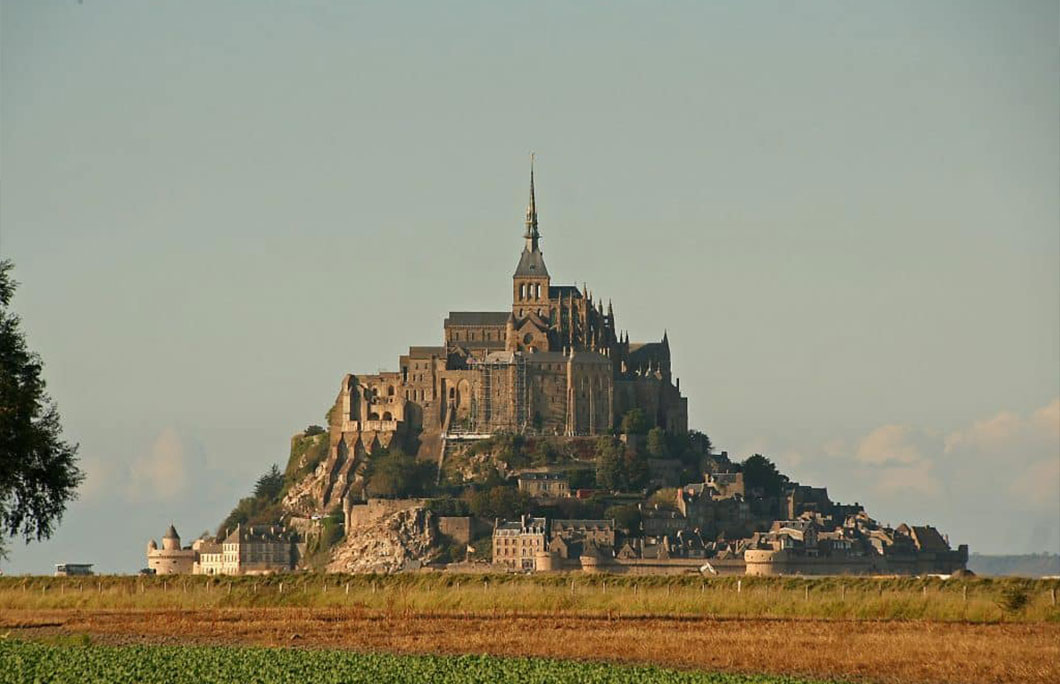 ---
Head to the Ramparts
For some truly epic views of the surrounding coast, head to the ramparts. Make your way up to the Porte Échauguette just left of the entrance. Once there, enjoy a nice stroll en route to Terrasse de l'Ouest which offers some truly incredible panoramas of the bay and water.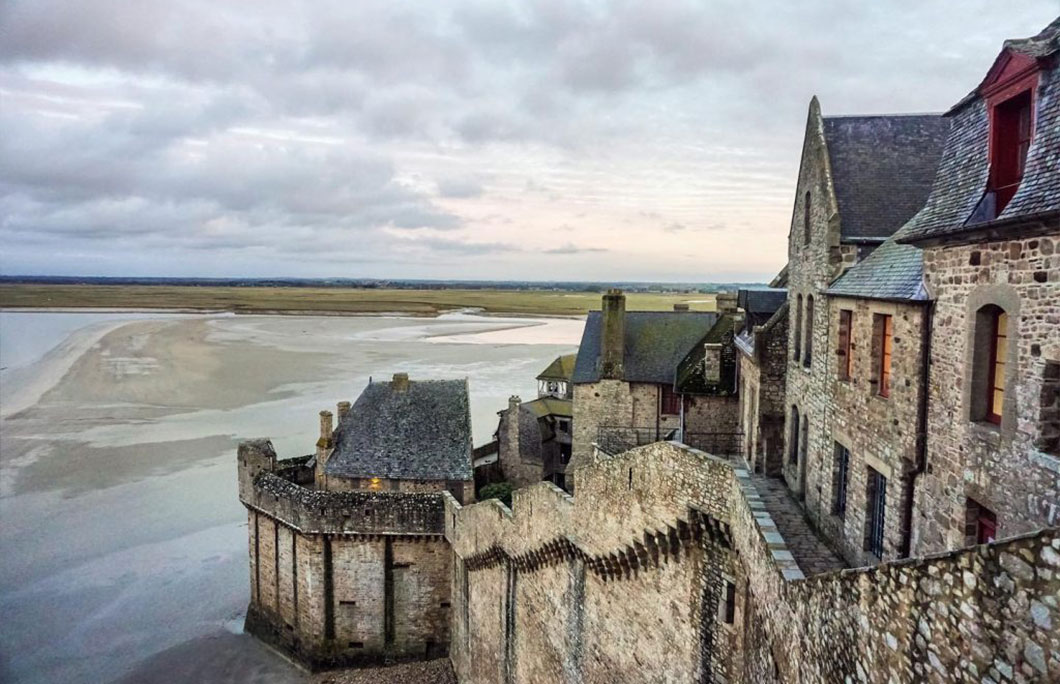 image: Travelers Odyssey/Facebook
---
Explore More of Normandy
Normandy is one of France's most historically significant areas, so why not make the best of your time there? On your way back to Paris, stretch out the journey by staying an extra couple of nights in Rennes (1 hour from Mont St. Michel). The capital of Brittany is a perfect spot to explore the region and is just a 1.5-hour train ride to Paris.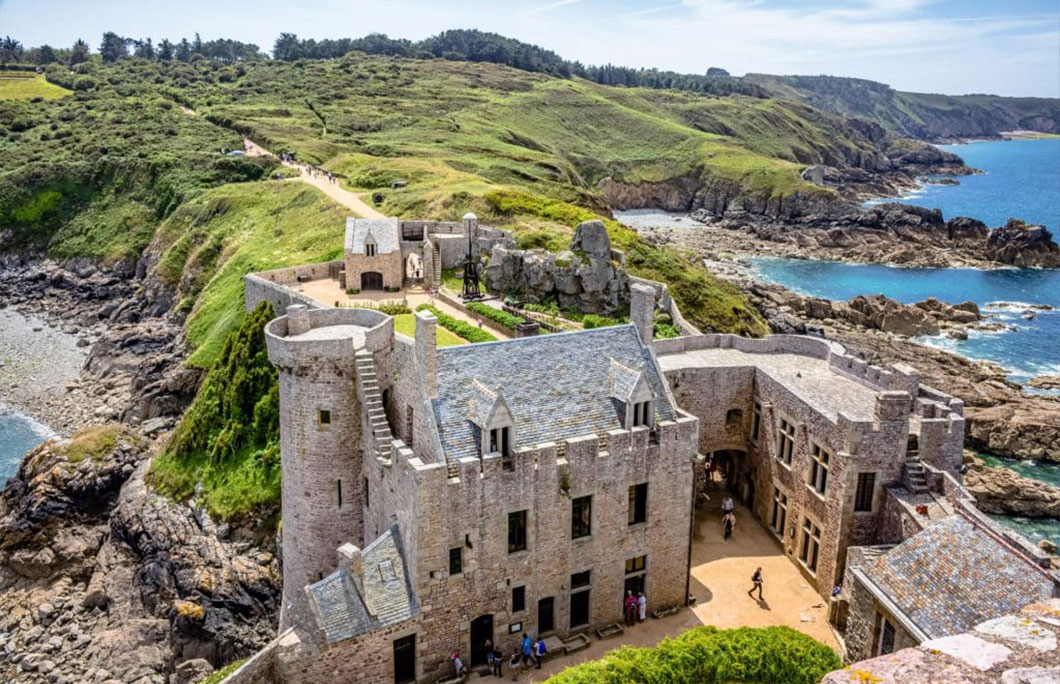 ---
Best Times to Visit
Once tourism is up and running again, many will no doubt flock to the tiny island. Like most tourist drenched places, Mont Saint Michel is best visited early on in the day around 9 am. This way, you have the entire afternoon to explore and get your start without bobbing and weaving between tourists. Wondering which season is most ideal? We say try to stick to a visit in spring or fall. You'll avoid the rainy and gloomy days that come with winter and the scorching hot weather of high season, i.e. summer.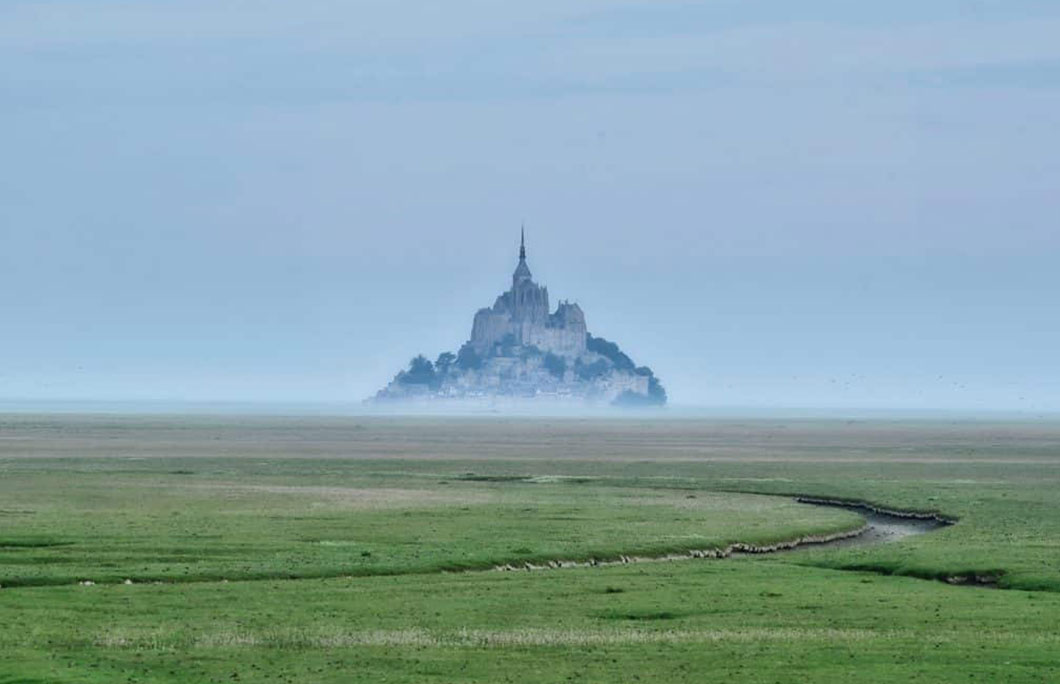 ---
Tips to Remember When Visiting Mont Saint Michel
---
Stay Overnight
Most travellers headed to Mont Saint Michel make a day trip from Paris. The journey from Paris to Mont Saint Michel (and back) is a long and exhausting one that taps out at 8 hours round trip. Instead of having an extremely long and chaotic day, we recommend staying on the island overnight. Not only will you get to experience more of the medieval charm, but you'll also get to see Mont Saint Michel's glistening evening lights which is something truly magical.
Searching for fairytale lodging to bring it full circle? Start with L'Ermitage Mont Saint Michel.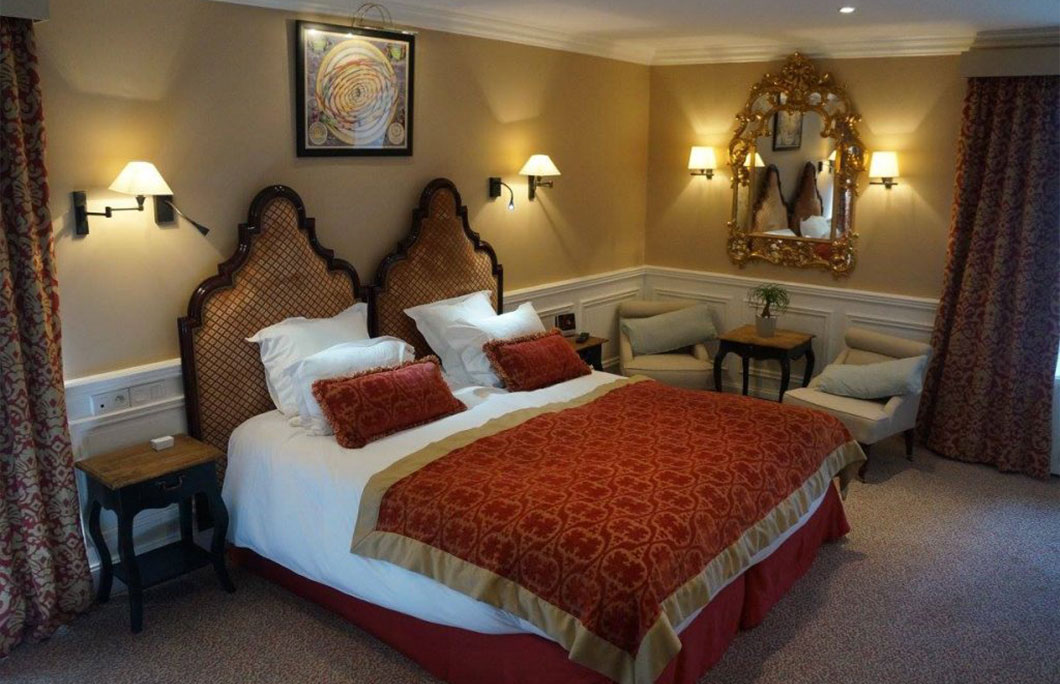 ---
Wear Comfy Shoes
It should go without saying that when you plan to explore all day, tennis shoes are a saving grace. However, at Mont Saint Michel footwear is especially important. The walkways here are steep, uneven and absolutely brutal on the feet. Be sure to pack comfortable and cushioned footwear so you can explore with ease.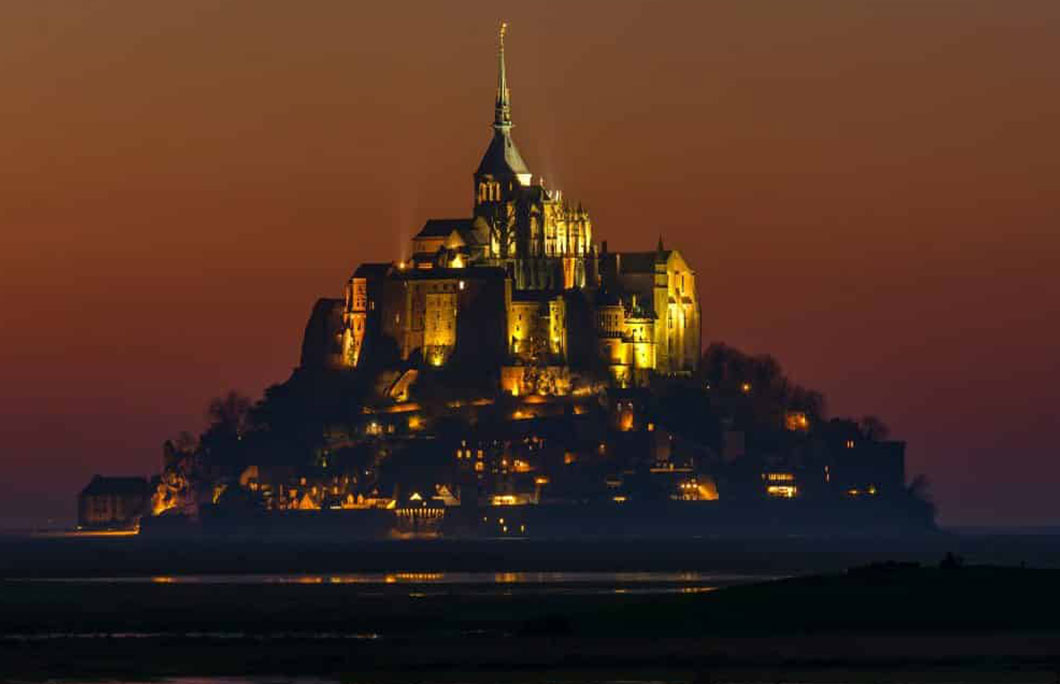 ---
Explore the Surrounding Area With Caution
Arguably one of the most important thing when visiting Mont Saint Michel is caution. When the tide is gone, the surrounding area offers unbeatable views of the island. That said, the waves are extremely unpredictable and can change in an instant. Moreover, the surrounding grounds have patches of quicksand that are sure to ruin your trip. If you plan to explore at a low tide, do so carefully and keep an eye on the returning water at all times.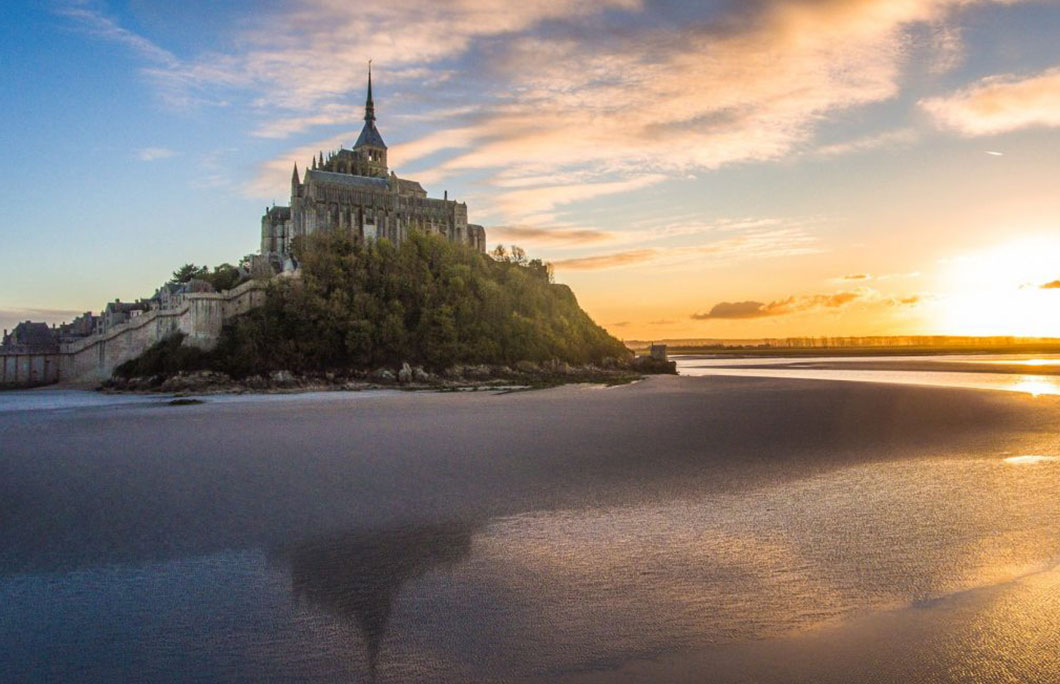 ---
Speaking of Tides…
Check the tide schedule prior to your visit. While the tides are constantly fluctuating, this will at least give you an idea of what to expect. Because of the surrounding shallow bay, Mont Sant Michel actually only becomes an island at a very high tide. If you want to visit during a high tide or prefer to visit when the surroundings are more marshy, it's best to check here.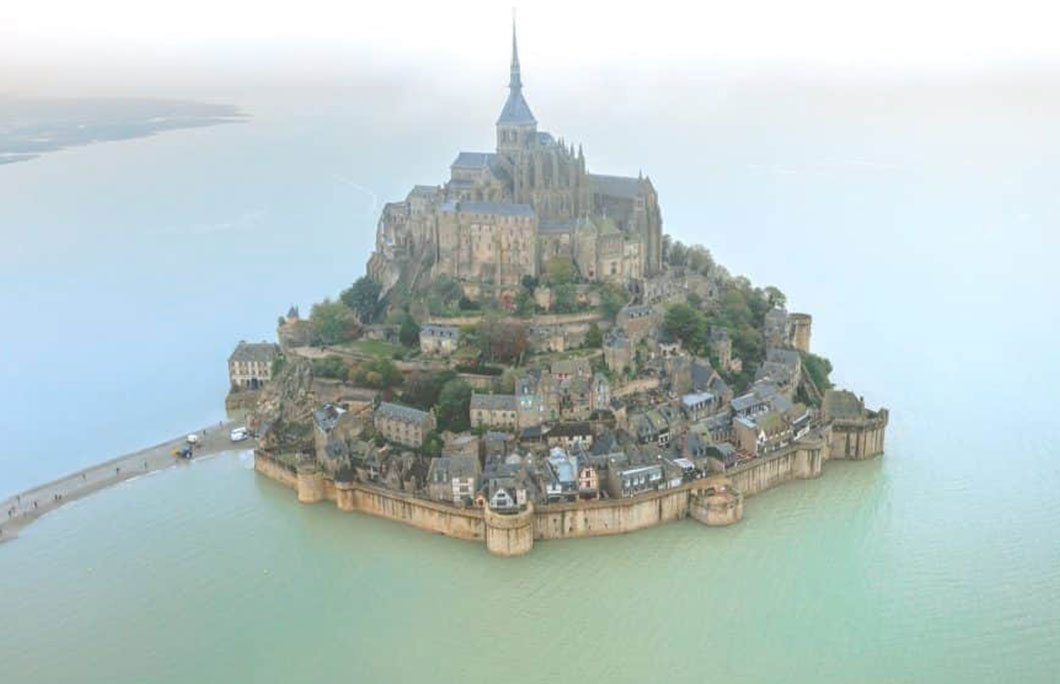 ---
Bring a Jacket
Due to its position on the water, Mont Saint Michel is a prime spot for unpredictable weather. On most days you're bound to experience endless gusts of winds and at least a tiny bit of rain. It's easy to underestimate how brisk and cold this place can get even in summer so don't forget a coat or jacket! Additionally, you may want to consider packing a scarf and gloves for the particularly rough spots on the edges of the Abbey.
---
Quick French Phrases to Get Around Mont Saint Michel
When travelling, it's always nice to be able to speak a few words of the local language. Not only is it fun, but it gives you more insight into the culture. Here are a few simple phrases to pull out while travelling Mont Saint Michel – or any of France.
Bonjour – Hello (Add monsieur — sir or madame — ma'am to be polite.)
Au Revoir – Goodbye
Bonsoir – Good Evening
Oui/Non – Yes/No
S'il vous plait – Please
Excusez moi – Excuse me
Pardon – Sorry
Je ne comprends pas – I don't understand
Ou est … – Where is …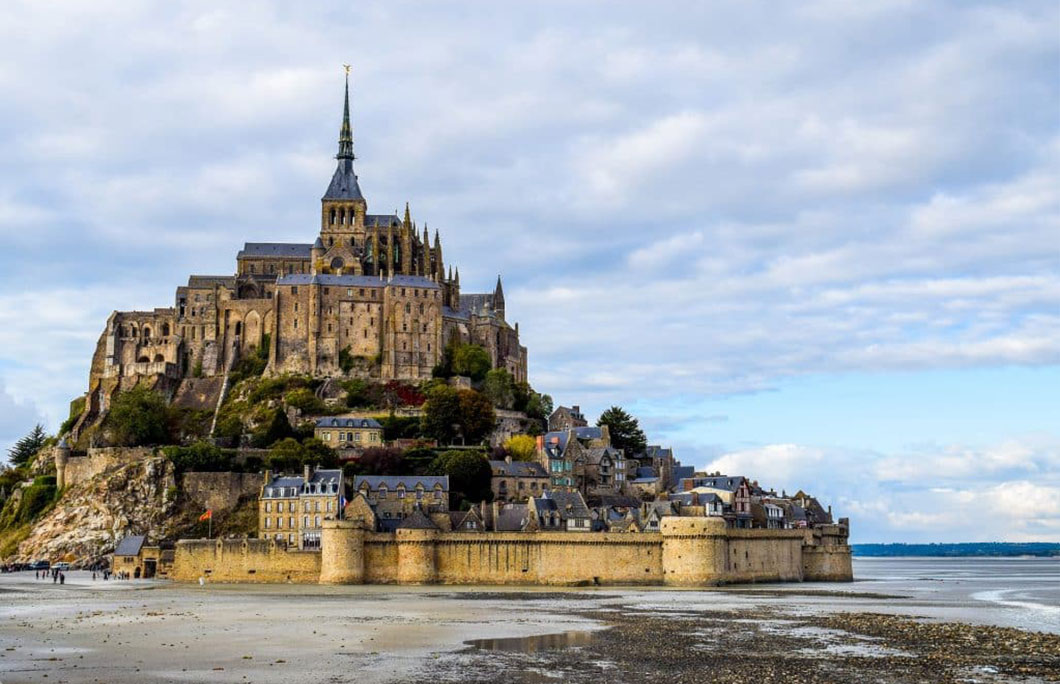 ---
When Should Tourists Expect to Travel France Again?
Well, it's hard to say. The spikes in covid cases across Europe have led to sweeping restrictions across the continent. As of October 30, France is officially hunkered down in its second lockdown. The lockdown is expected to last until December 1. Currently, France has shouldered 1.54 million cases and nearly 40,000 deaths since the pandemic broke out earlier this year.
Hospitalizations are currently at an all-time high, and many French left with pandemic fatigue brought on by the absolute disaster that has been 2020.
When travel will be normal again is simply unpredictable. One thing is for sure, though. Once tourism is back up and running, destinations like Mont Saint Michel will need support.
Want to keep stoking your wanderlust for France? Head here.
---