7 of the Most Famous Monuments in Brazil
Brazil is famous for its vibrant culture, delicious cuisine and breathtaking natural landscape. The massive South American nation is on many a bucket list and it's certainly not without reason. Whether you're planning to visit the heart of the Amazon and samba or are just brushing up on your Brazilian trivia; here are some of Brazil's most famous monuments.
Here is a List of The 7 Most Famous Monuments in Brazil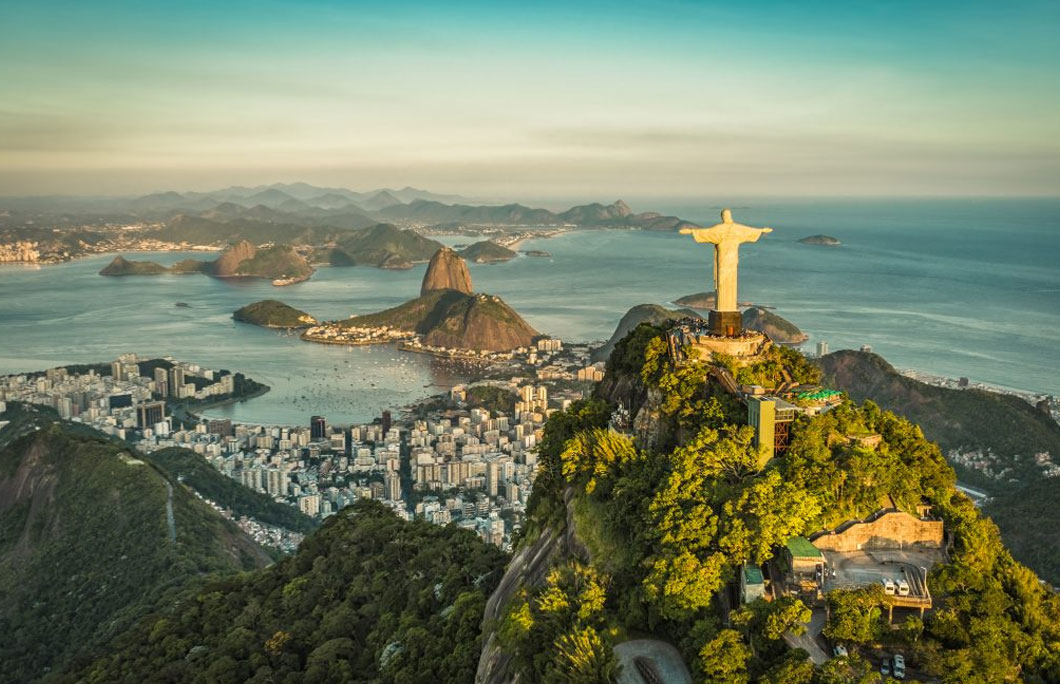 1. Christ the Redeemer
In the Tijuca Forest, standing tall and mighty atop Corcovado mountain (Hunchback mountain), Christ the Redeemer looks out proudly over Rio. This enormous monument is a national symbol of Brazil and one of the most iconic landmarks in the world. Not only that, but it is also the largest Art Deco statue in the entire world and was elected as one of the Seven Wonders of the World in 2007.
---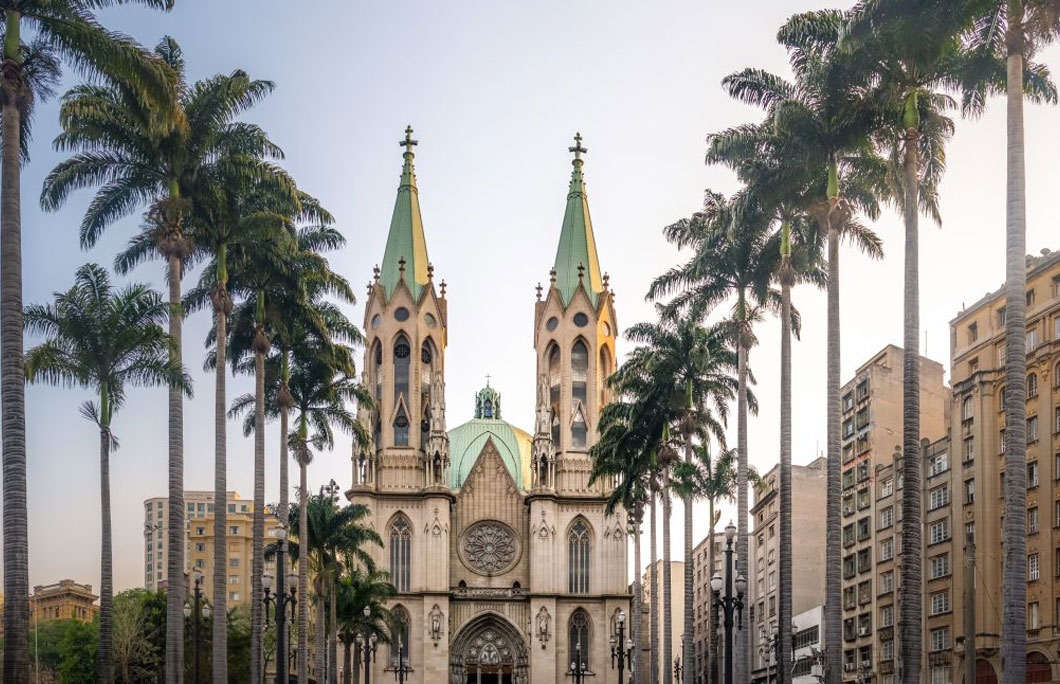 2. São Paulo Cathedral
São Paulo Cathedral, also known as Sé Cathedral was one of São Paulo's first churches. With the ability to house 8,000 worshipers, it's one of the largest neo-gothic monuments in the world. Famous for its vibrant depictions of biblical and historical scenes in the stained glass, the interior is simply breathtaking. Additionally, São Paulo houses the largest pipe organ in all of Latin America complete with a whopping 12,000 pipes.
---
3. Selarón Steps
Crafted by Chilean artist Jorge Selarón, the Selarón Steps are one of Rio and Brazil's most beloved monuments. The landmark is comprised of 215 steps made with elaborate mosaic design that Selarón says are a tribute to the people of Brazil. And when we say elaborate, we mean elaborate; the steps contain more than 2,000 tiles collected from 60+ countries around the globe.
---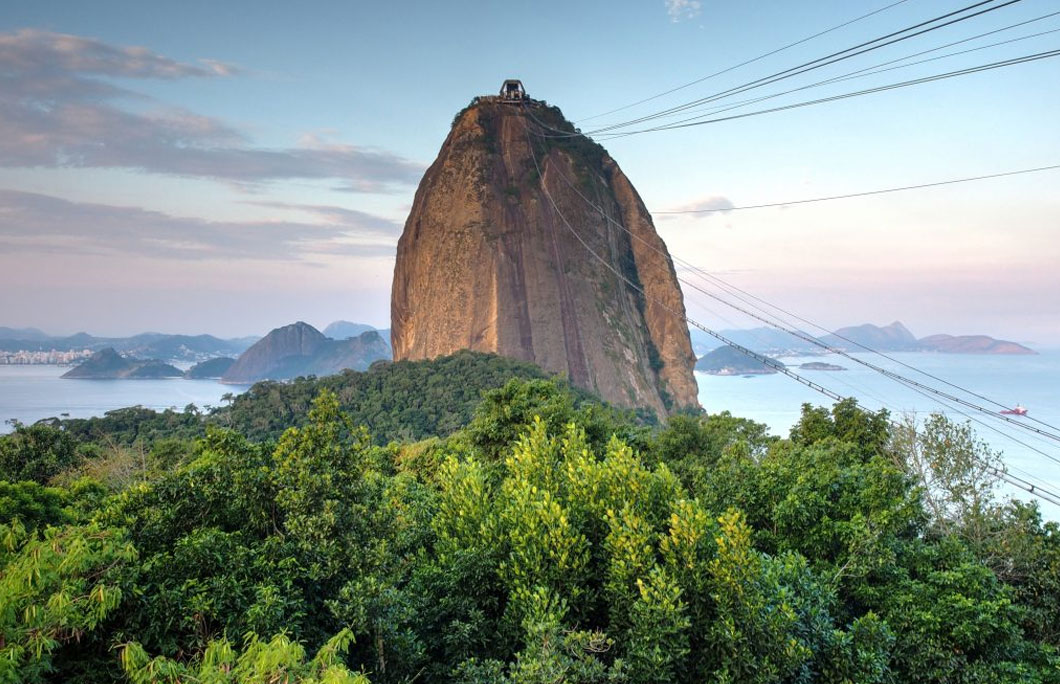 4. Sugarloaf Mountain
Rio's Sugarloaf Mountain is easily one of the most recognisable natural monuments in the world. Standing tall at 396 metres, or 1,300 feet, the enormous peak offers breathtaking views of Copacabana Beach, Christ the Redeemer and aerial views of the surrounding bay. Did we mention it's also an UNESCO designated site? In short, it's well worth the cable car up should you visit.
---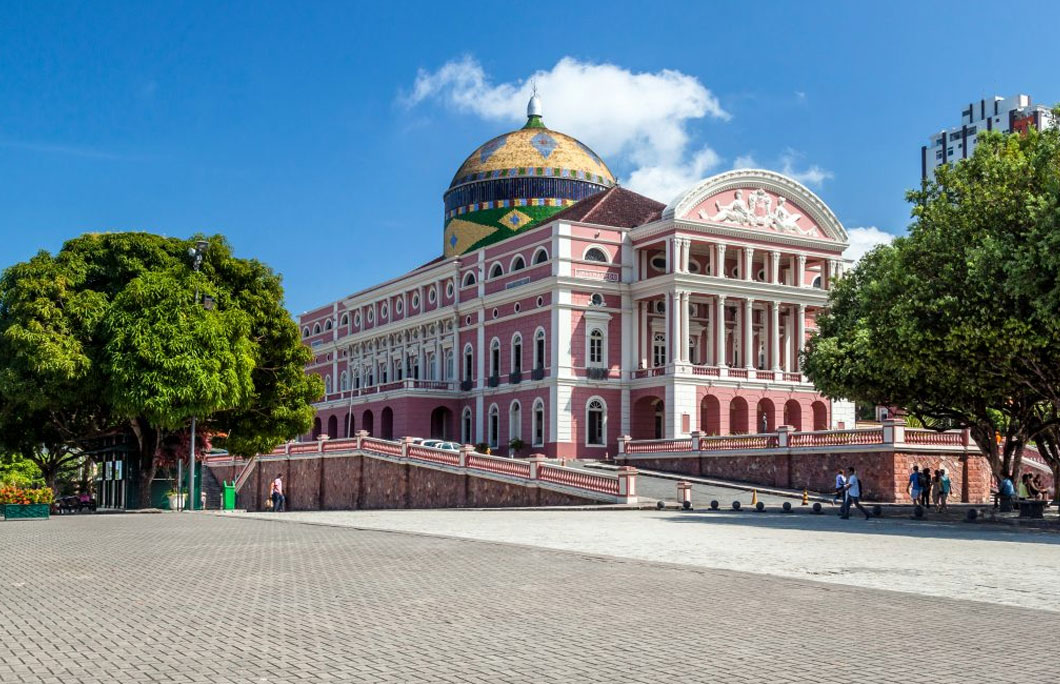 5. Teatro Amazonas
Tucked away in the middle of the Amazon rainforest in Manaus, you'll find Teatro Amazonas. This enormous historic landmark took nearly 20 years to build and is famous for its opulent renaissance style and pink hue. Since its opening day in 1896, it has remained one of Brazil's most beautiful and ornate buildings; and today it functions as the home of the Amazonas Philharmonic Orchestra.
---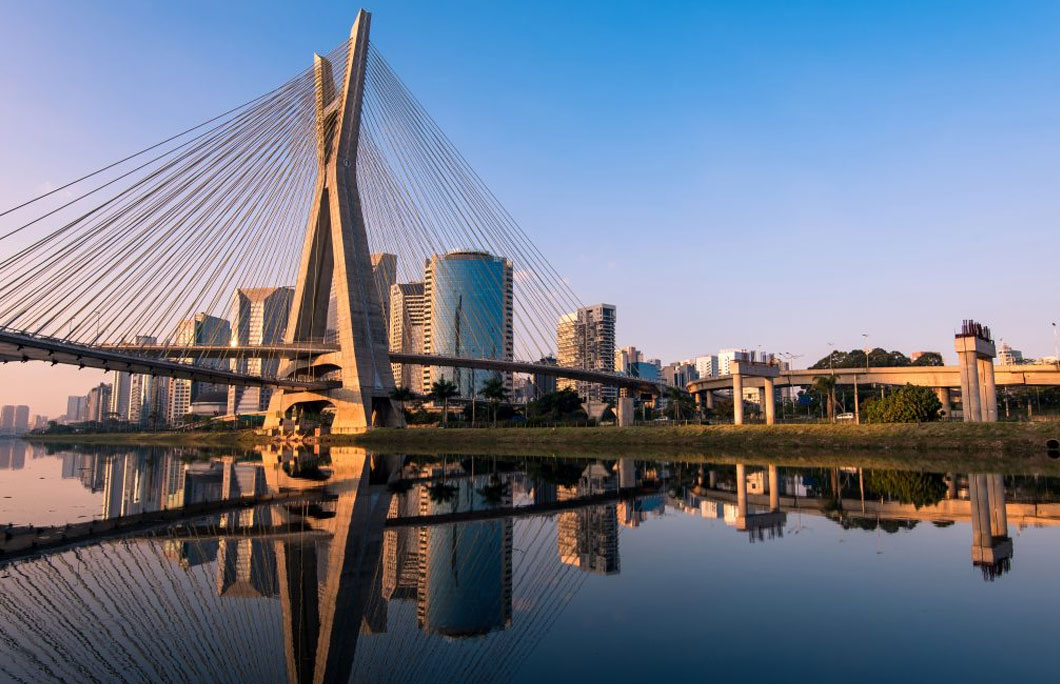 6. Octávio Frias de Oliveira Bridge
The enormous cable strung suspension bridge known as Ponte Estaiada is one of Brazil's most famous landmarks. Connecting opposite sides of the River Pinheiros in São Paulo, its an iconic symbol of São Paulo's skyline and cityscape and one of the city's most photographed sites.
---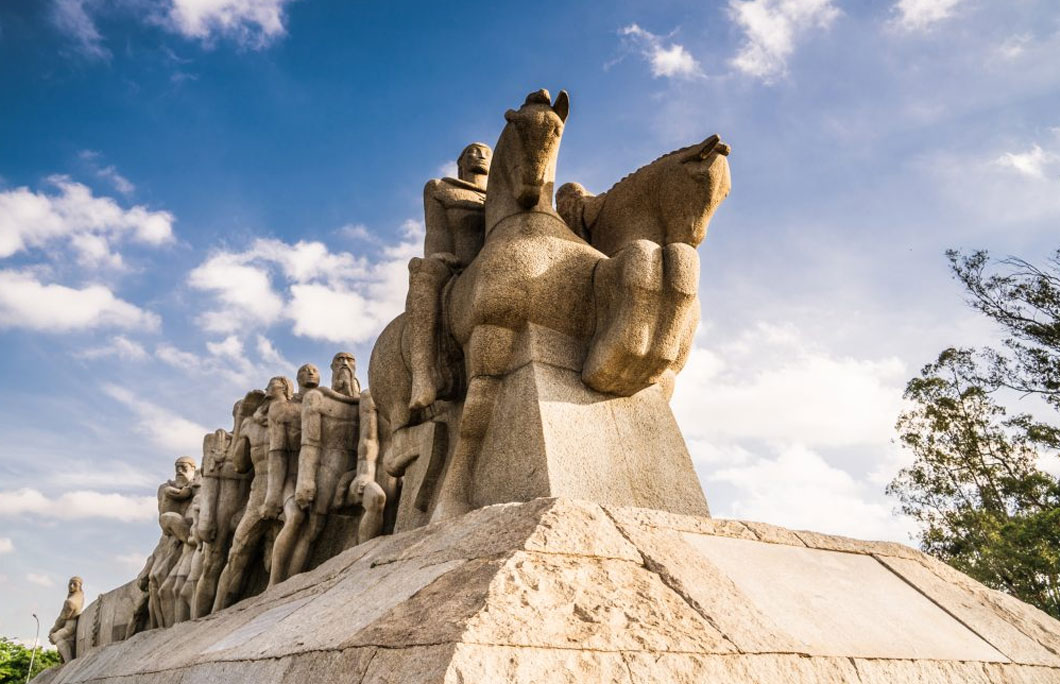 7. Bandeiras Monument
Located in São Paulo's Ibirapuera Park, you'll find the Bandeiras Monument. Completed in 1954 by famed Italian-Brazilian sculptor Victor Brecheret, the enormous granite sculpture is one of the finest of its kind. The name translates to Monument to the Flags and pays homage to Brazil's diverse and often very complicated past depicting indigenous men and women alongside Portuguese settlers.
---