The 50 Best Christmas Markets In The World
The countdown to Christmas is on. Gone are those stripped-down, socially distanced festivities, for the first time in three years, all of the world's most beloved Christmas markets are back with a bang. While Europe may be the spiritual home of the traditional Christmas market, main squares, shopping malls and sports fields across the world are already transforming into winter wonderlands, complete with twinkling lights, alpine-inspired stalls and towering Christmas trees, accompanied by the lingering aroma of cinnamon and mulled wine. To help get you into the Christmas spirit, we've rounded up 50 of the best Christmas markets in the world in 2022.
Where are the best Christmas markets in the world? How do these rankings work?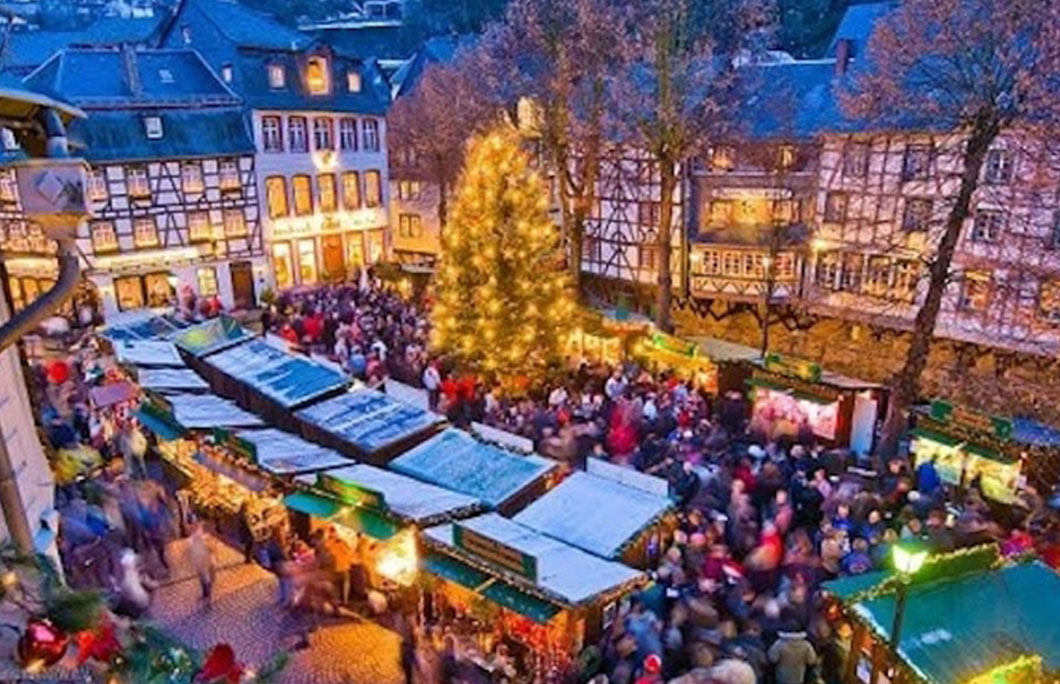 50. Cullinan Christmas Night Market – Pretoria, South Africa
Dates: December 16 – 18 2022
Every year, lovely, laidback Cullinan transforms into a winter wonderland for two days. Dozens of stalls, bedecked with thousands of twinkling lights, set up to sell stocking fillers, decorations and festive treats. Live carol singing rounds off each day, so you can jingle all the way to Christmas day.
---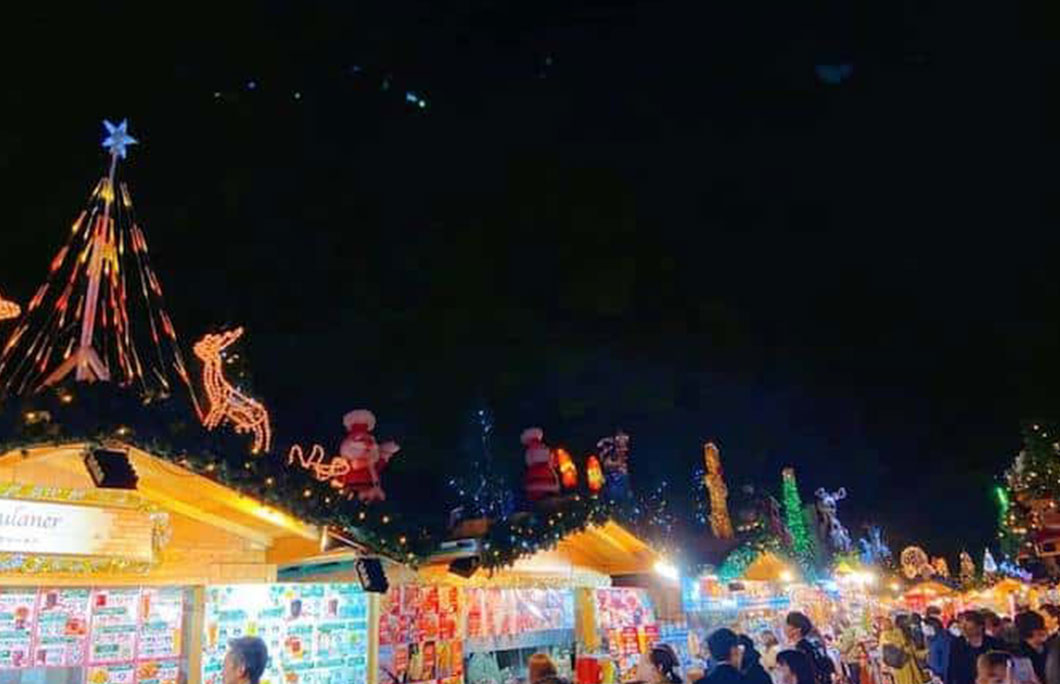 49. Tokyo Christmas Market – Tokyo, Japan
Dates: December 9 – 25 2022
TikTok Views – 26,800
Tokyo Christmas Market might have only made its debut in 2015 but it's already become the cornerstone of the city's Christmas calendar. The market, which combines stalls, light projections and Christmas trees, takes place in Hibiya Park. There's even a 14-metre tall 'Christmas Pyramid' imported from Germany.
---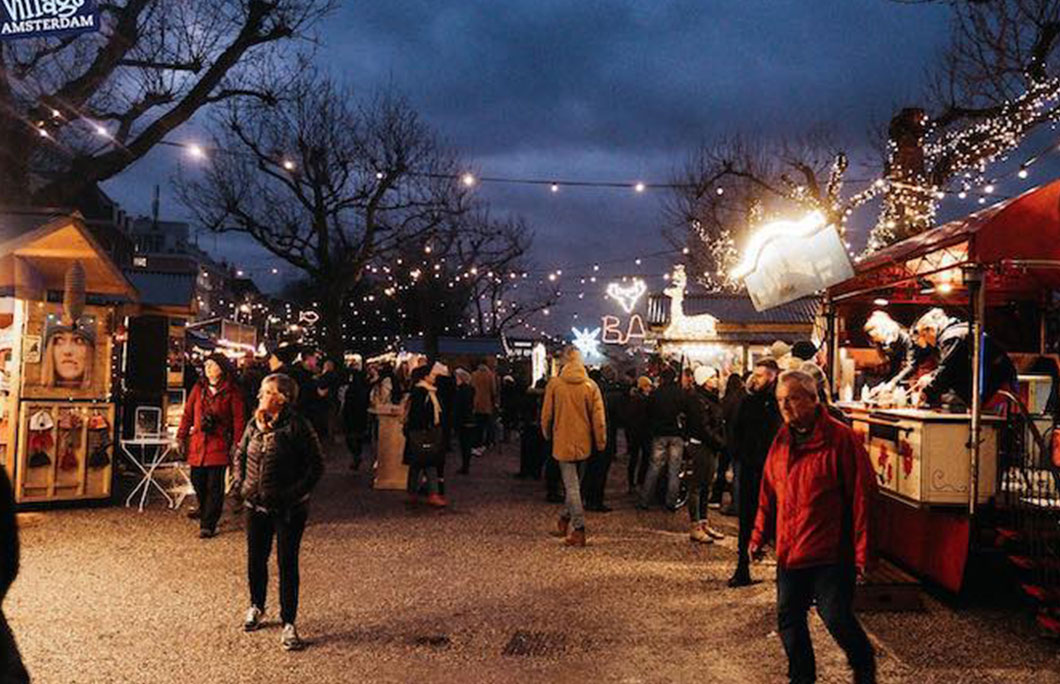 48. ICE Amsterdam – Amsterdam, The Netherlands
Dates: December 14 – 26 2022
Attendance numbers – 60,000
TikTok Views – 1.3 million
Each year, Amsterdam's Museumplein transforms into a charming Christmas village, with an ice rink, live entertainment, market stalls and plenty of festive food and drink to keep you warm. Take a spin on the ice, play some human bowling, and then warm up with a steaming cup of glühwein and sugar-coated oliebollen (doughnuts).
---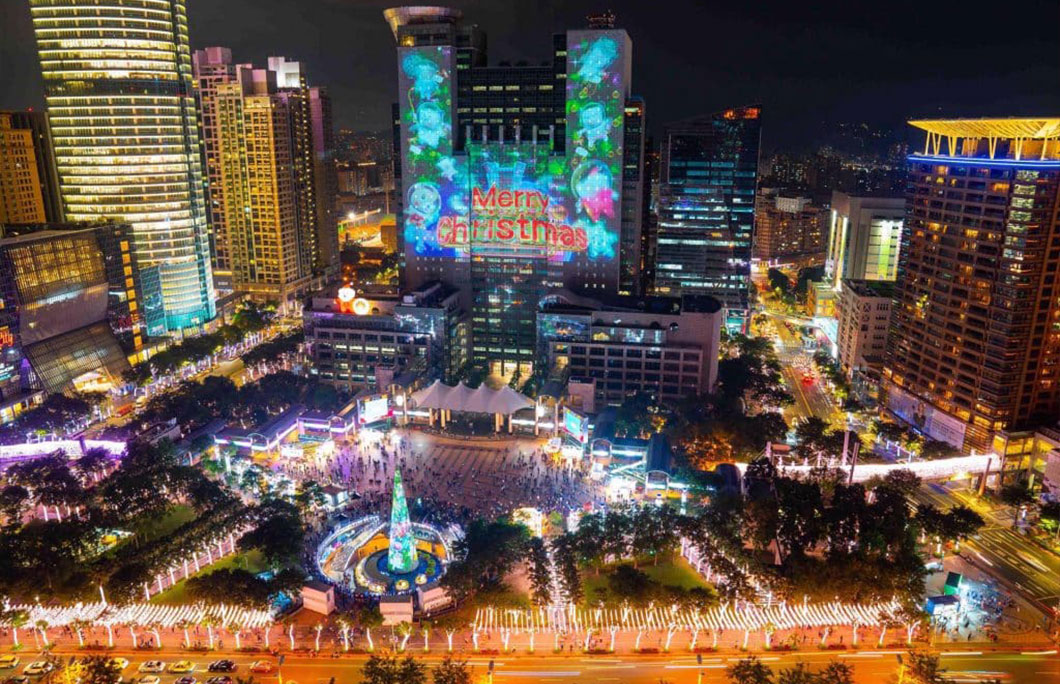 47. Christmasland – New Taipei City, Taiwan
Dates: December 11 2022– January 02 2023
Attendance numbers – 4 million
TikTok Views – 100,700
It might be 28C outside, but Taipei's Citizens Square is in the midst of a white Christmas. This year, visitors can explore the country's largest light projection show, artificial snowfall and the country's tallest Christmas tree. There will also be a traditional merry-go-round, fun-packed rides and a real snow igloo.
---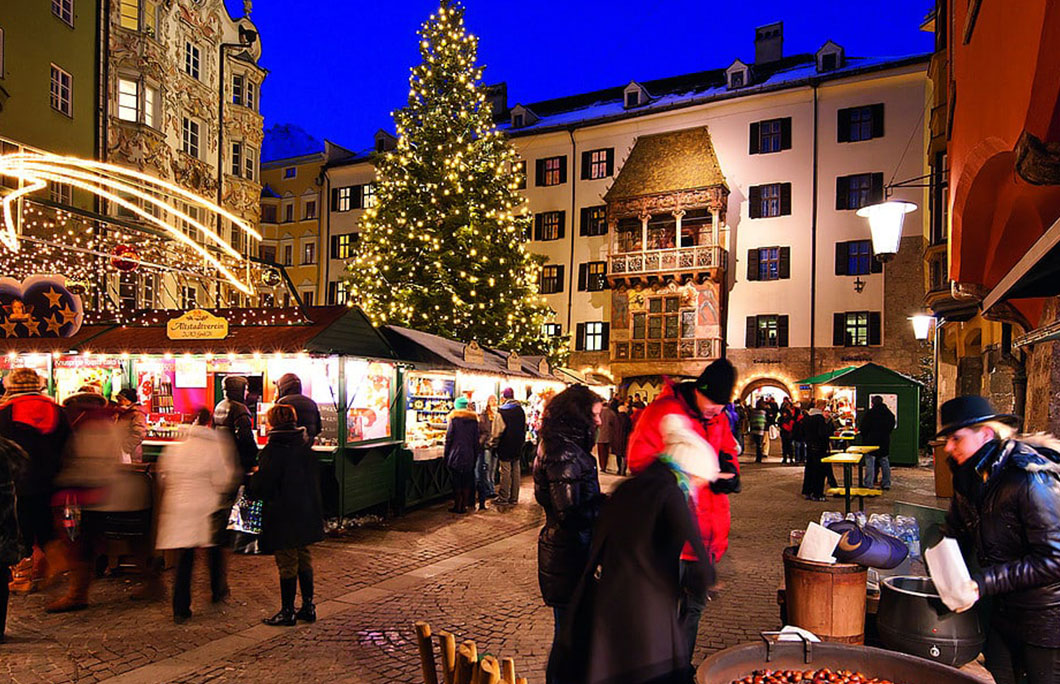 46.Innsbruck Christmas Market– Innsbruck, Austria
Dates: November 15 – December 23 2022
TikTok Views – 2000
Nestled beneath snowed-covered mountains, Innsbruck offers one of the most romantic settings for Christmas markets in Austria. The market takes place in front of the Golden Roof, surrounded by picture-perfect medieval facades. This year, at least 70 stalls will join the festivities, selling ornaments, handicrafts, and other winter treats. Traditional dishes such as Kiachln and a mug of glühwein will keep you toasty too.
---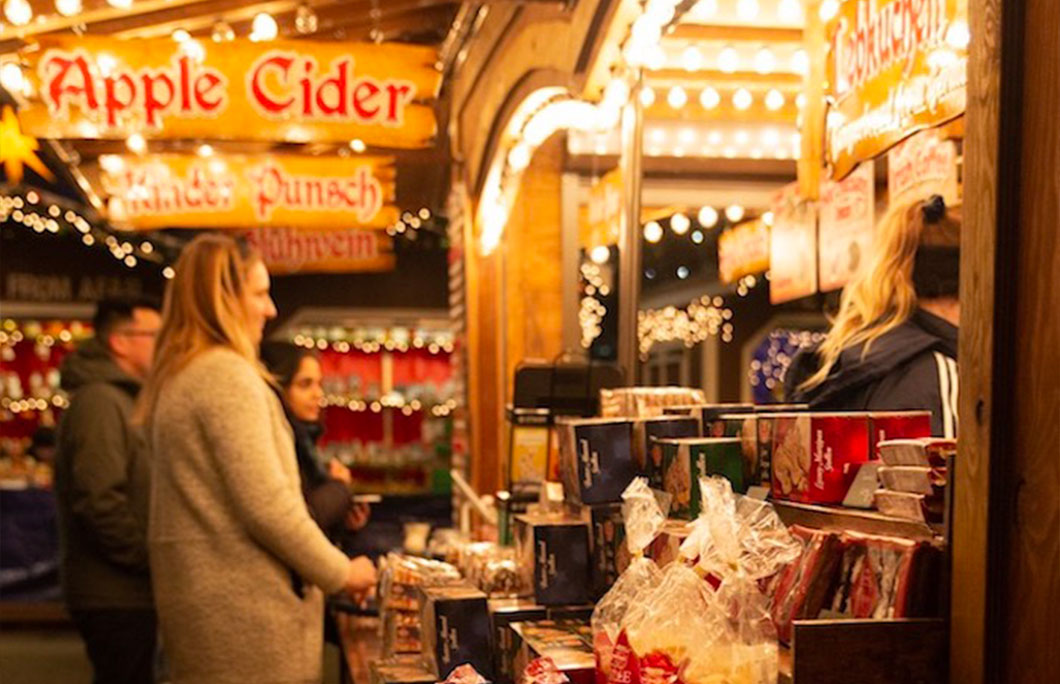 45. Christmas Village – Baltimore, USA
Dates: November 19 – December 24 2022
Attendance numbers – 300,000
TikTok Views – 31,100
They don't do things by halves in Baltimore and their annual Christmas Village is a case in point. It's a relatively new addition to the Christmas calendar but it's fast becoming a beloved institution. Stretched alongside the Inner Harbour, this indoor and outdoor holiday market is modelled after the traditional Christkindle Market in Nuremberg. Dozens of wooden chalet-style booths were set up in mid-November to sell traditional European food, sweets and drinks, as well as holiday gifts, ornaments and jewellery. When you've had your fill of Christmas shopping, treat yourself to German Schnitzel with latke, bratwurst and a few Hofbräu beers imported from Munich.
---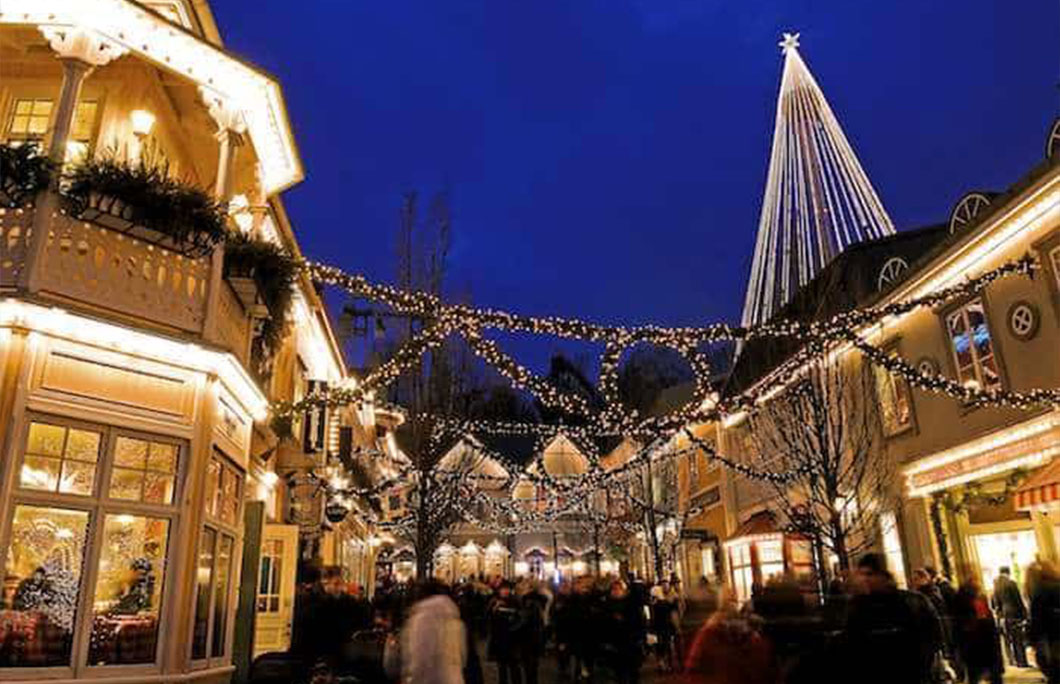 44. Liseberg Christmas Market – Gothenburg, Sweden
Dates: November 19 — December 30 2022
Attendance numbers – 528,000
TikTok Views – 3000
Located in the heart of Gothenburg, this amusement park turns into Sweden's largest Christmas Market, with help from five million twinkling lights and 700 Christmas trees. More than 70 stalls sprawl across the park, selling everything from arts and crafts to seasonal foods such as traditional Swedish marinated herring, marzipan pigs and roasted reindeer.
---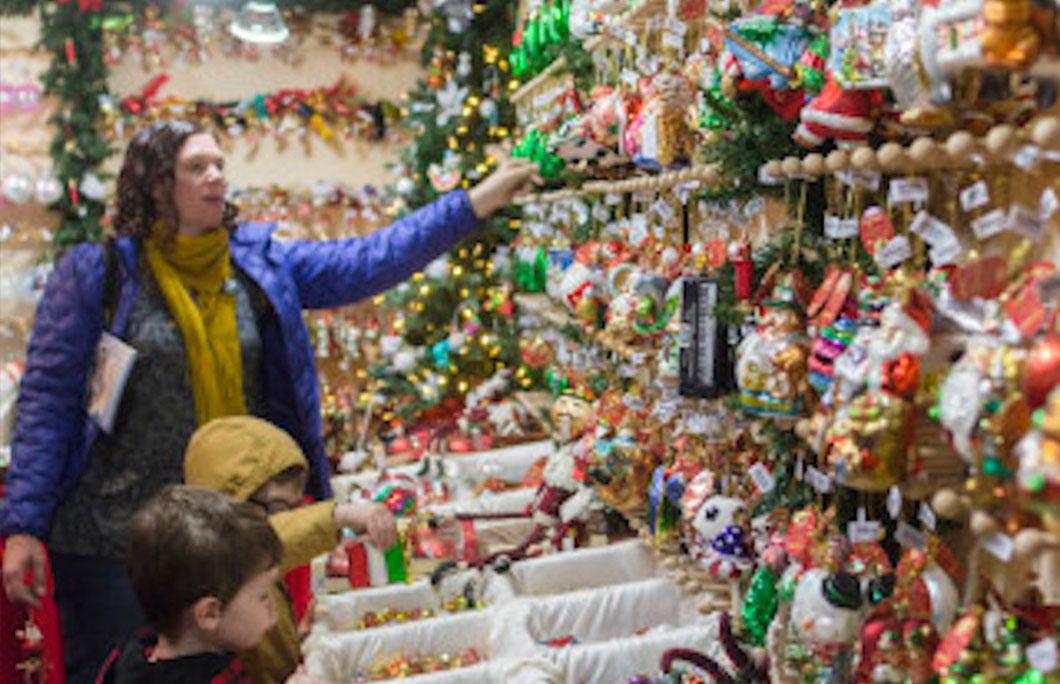 43. Christkindl Market– Arlington, USA
Dates: November 25 – December 23 2022
Attendance numbers – 3 million
TikTok Views – 828,700
Arlington is one of Texas's biggest cities, so it makes sense that it would put on one of the best shows in town. The Christkindl Market is actually one of the largest Christmas markets in the southwest. This year the market will take over the North Plaza at Globe Life Field There's plenty of family-filled fun to keep you occupied, from puppet shows to petting zoos. Don't forget to make an appointment with Santa Claus either, who will be there in person warming up in his grotto. If you're feeling confident, there will be plenty of German folk music and Christmas carols to get involved with too.
---
42. The Denver Christkindl Market – Denver, USA
Dates: November 18 – December 23 2022
Attendance numbers – 160,000
TikTok Views – 375,800
This year Denver's Civic Center Park will transform into a miniature German village, with vendors dishing up mouthwatering German specialities including baked apples, gingerbread biscuits, charcoal-grilled sausages and plenty of gluhwein. As always, expect entertainment in all shapes and sizes, from Bavarian bands playing Christmas carols to the ever-popular Krampus Nacht and Trachten Nacht. Keep your eyes peeled this year for the Mile High Tree, America's tallest digital tree, too.
---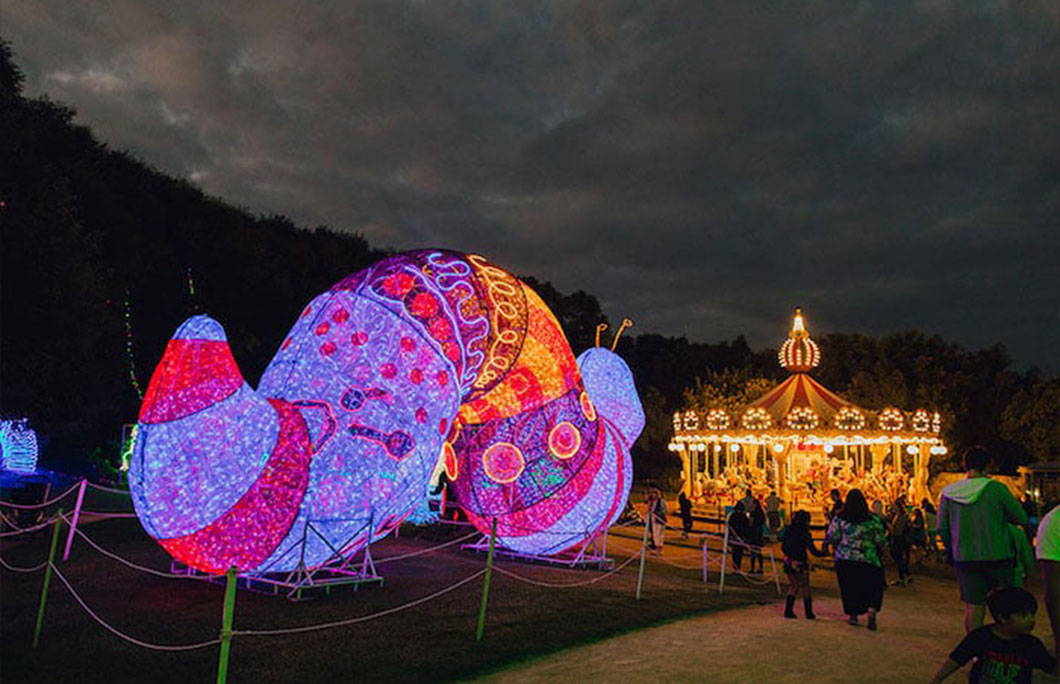 41. Hunter Valley Gardens Christmas Spectacular – Polbokin, Australia
Dates: November 4 2022 – January 26 2023
TikTok Views – 3255
If it's Christmas lights you're after, you need look no further than North South Wales' most popular Christmas event: the Christmas Spectacular. It boasts the Southern Hemisphere's largest light show. Over three million twinkling fairy lights festoon walkways packed with market food, gifts and fairground rides. To top it off, this year's event will feature Santa's Cave, complete with Santa himself (as well as some friendly elves).
---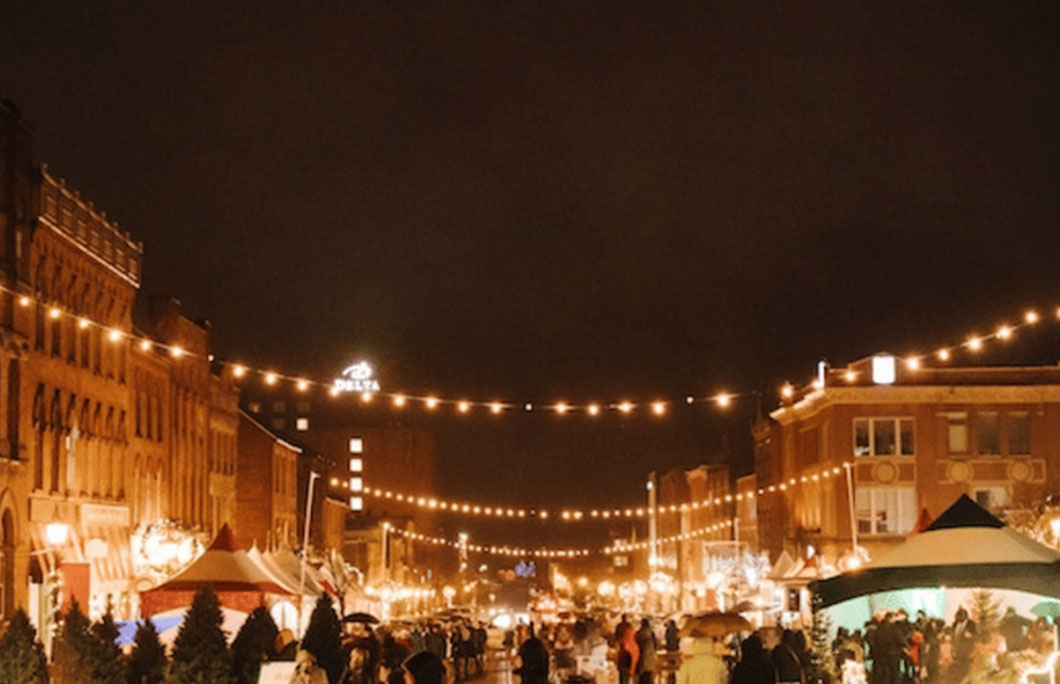 40. Charlottetown Christmas Festival – Charlottetown, Canada
Dates: November 18 2022 – January 2 2023
TikTok Views – 3000
Charlottetown makes for a magical setting for a Christmas market with a historical twist. From the 18th of November to the 2nd of January the Victorian Christmas Market takes over the town, with Whoville-inspired decor, horse and wagon rides, fire pits and live sculpting. Then there's the Charlottetown Parade, Indigenous Artisan Market and Deck the Halls Food Market, interspersed with live music, classic Christmas movies, breakfast with Santa and fireworks.
---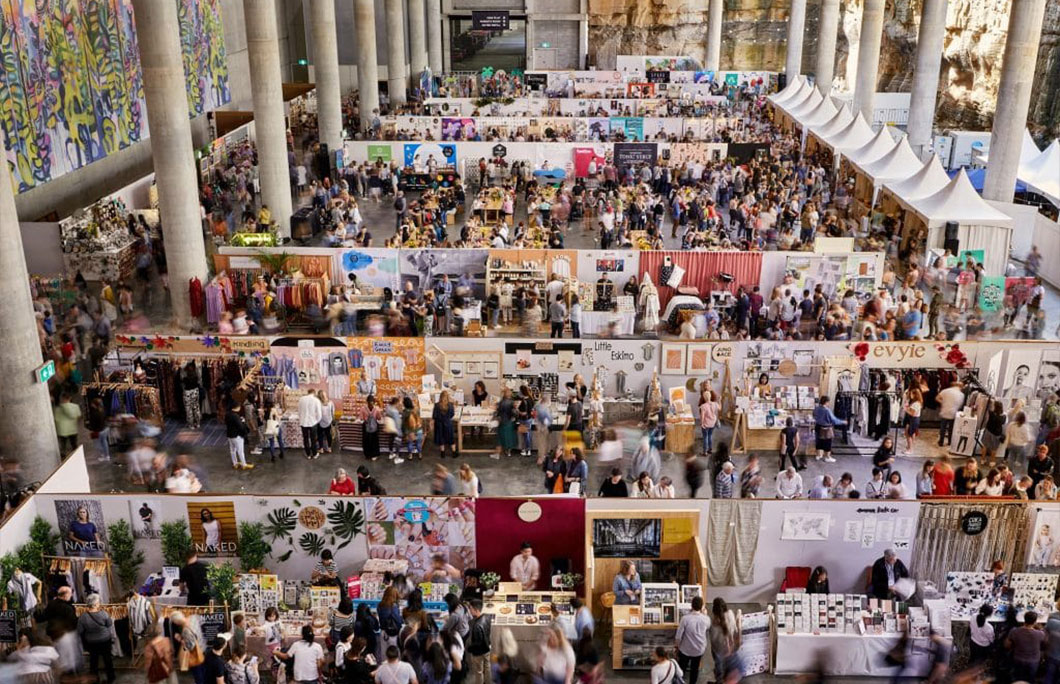 39. The Big Design Market – Melbourne, Australia
Dates: December 2 – 4 2022
Attendance numbers – 50,000
TikTok Views – 3300
Big news for Melbourne's design lovers, the Big Design Market is returning this Christmas. Kicking off on 2 December and running for the whole weekend, this year's market will be offering up over 270 exhibitors selling designer homewares, hand-made ceramics, limited-edition art prints, Australian-made fashion, unique jewellery, stationery and much more. There's also a mouth-watering array of locally made food and drink planned, from the likes of Mork Chocolate, Archie Rose and All Day Donuts.
---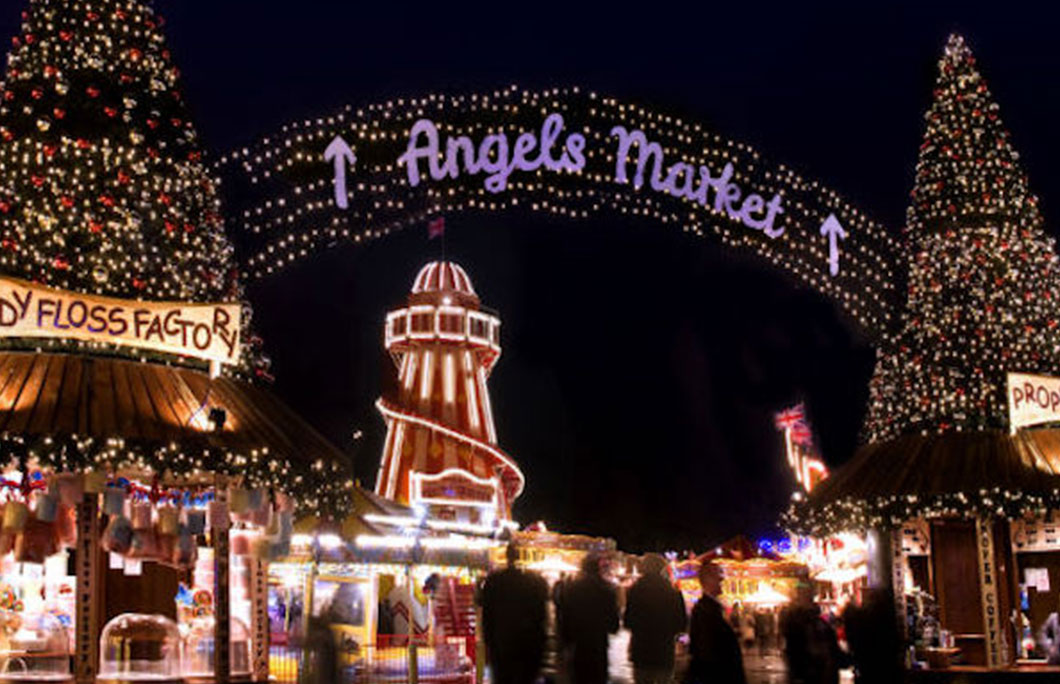 38. Winter Wonderland – London, UK
Dates: November 18 2022 – January 2023
Attendance numbers – 2.5 million
TikTok Views – 11.6 million
For sheer scale, it's hard to compete with London's Winter Wonderland. Every year, Central London's largest park, Hyde Park, transforms into a twinkling candy-covered fairyland. There's a market, yes, but there's also the UK's largest outdoor ice rink, a circus show, a giant observation wheel, ice sculpting workshops and a Magical Ice Kingdom – a fantasy palace featuring forest glades and witches in pointy hats. This year, there's also 'Bar Ice', an Insta-worthy bar sculpted out of ice.
---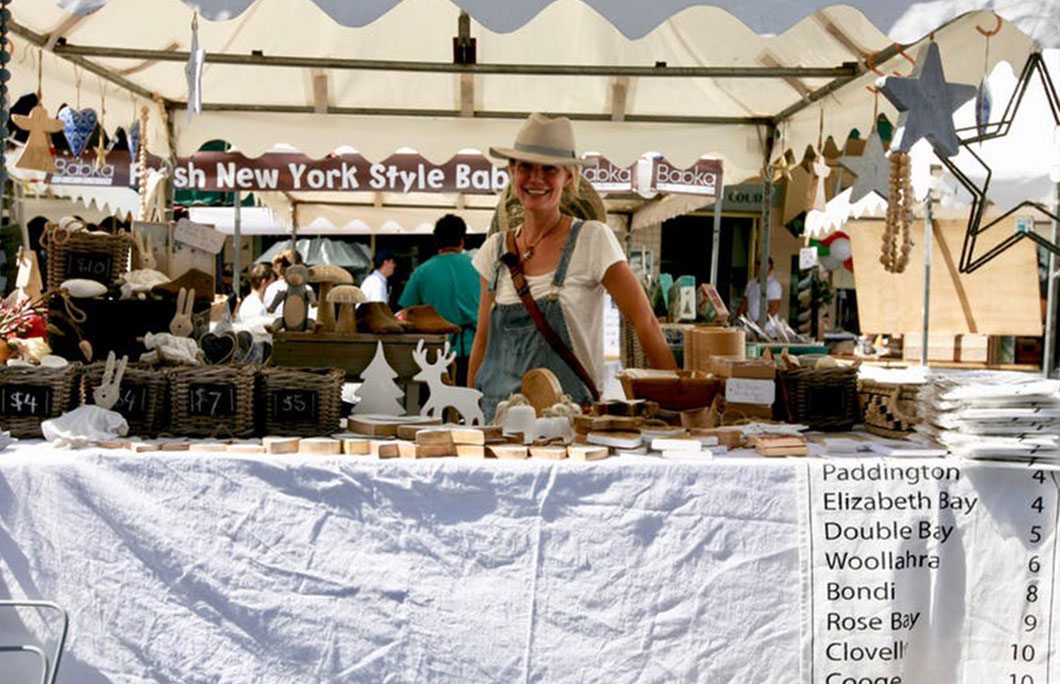 37. The Ultimate Christmas Market– Sydney, Australia
Date: December 4 2022
TikTok Views – 8074
Cambridge Markets, the team behind Sydney's most spectacular festive extravaganzas, run three sprawling outdoor markets every year in Pittwater, Moore Park and Cronulla, but the Ultimate Christmas Market is its crowning glory. The Christmas megamarket takes over Entertainment Square, with stalls, fairground rides, Santa visits and pony rides. As well as picking up stocking fillers and Christmas decorations, you can also pre-order Christmas trees and traditional festive foods — even Christmas Cake.
---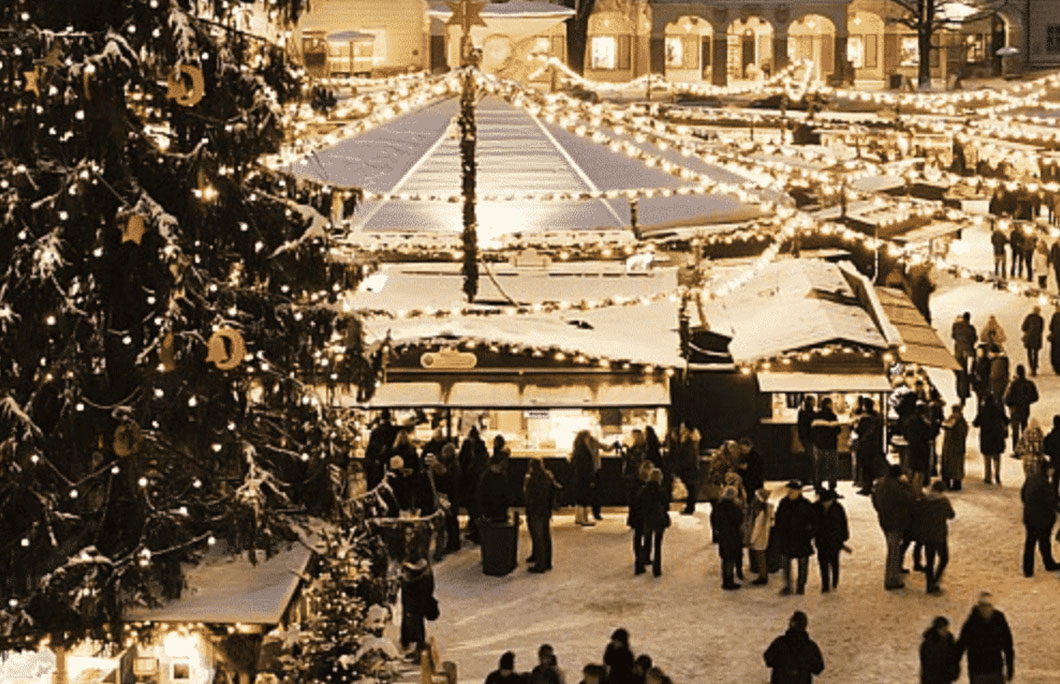 36. Salzburg Christmas Market – Salzburg, Austria
Dates: November 17 – January 1 2022
TikTok Views – 1003
The home of Mozart and Sound of Music already has quite a lot to say for itself, so when you throw in a seven-hundred-year-old Christmas market, they're really just showing off. Located at the foot of the Hohensalzburg Fortress, the annual festival combines over 95 stalls, nativity scenes and choral singing in front of the cathedral, all accompanied by the lingering scent of gingerbread.
---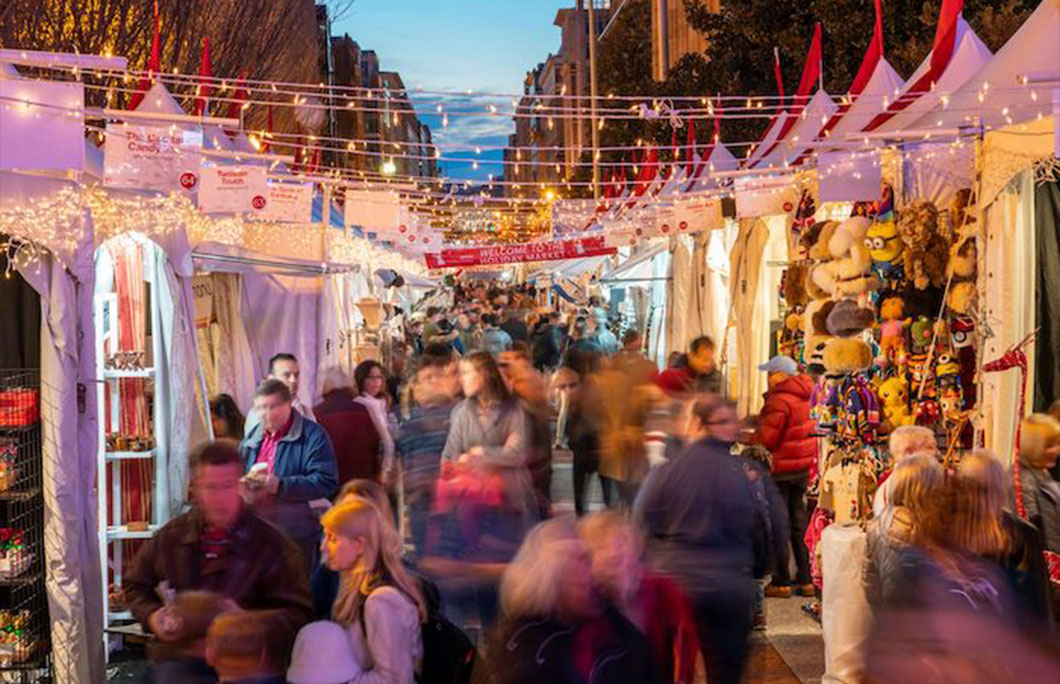 35. Downtown Holiday Market – Washington, USA
Dates: November 18 – December 23 2022
Attendance numbers – 70,000
TikTok Views – 25,200
Christmastime at Leavenworth usually takes centre stage on D.C's Christmas calendar, but this year the Bavarian-inspired Christmas market has been cancelled. No need for tears though, DC's bustling Downtown Holiday Market is set to be bigger and better than ever this year. With more than 70 Black-owned and minority-owned businesses setting up shop for the month, there will be ample opportunity to squeeze in some quality Christmas shopping. There'll also be a tasty spread of baked goods and hot beverages spread across the market, accompanied by live music from local and regional performers.
---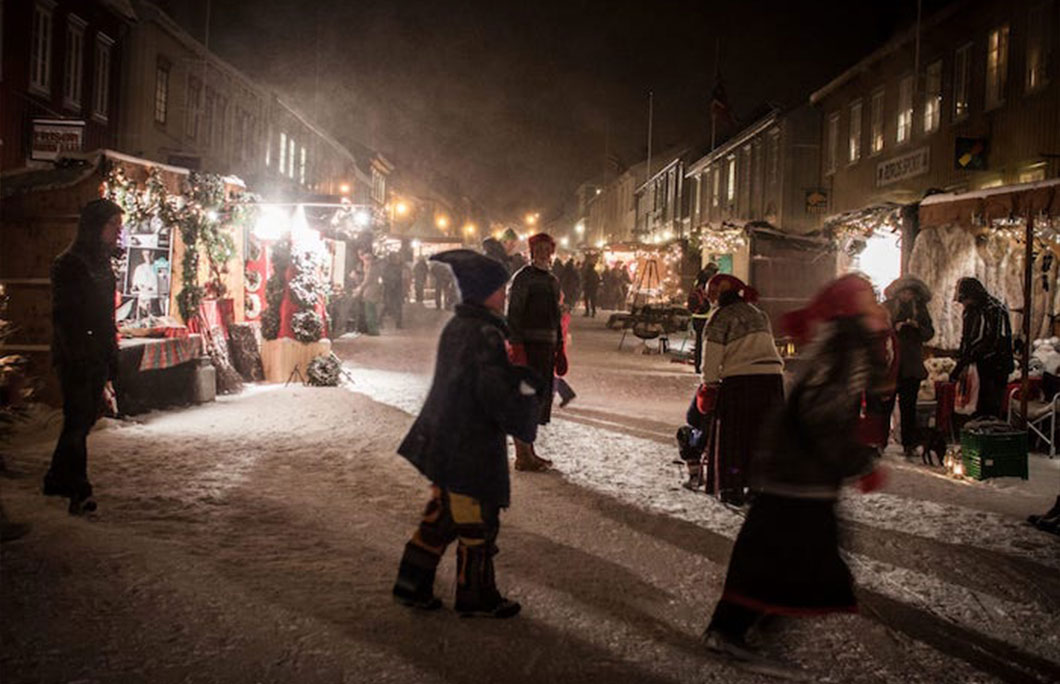 34. Røros Christmas Market – Røros, Norway
Dates: December 1– 4 2022
TikTok Views – 2000
Nowhere does yuletide spirit quite like Norway, but in Røros they were born festive. Afterall, this traditional mountain village, with its traditional wooden houses, cosy cafes and craft shops, inspired Disney's cult classic movie, Frozen. The Christmas market is a traditional family-friendly event with horse-drawn sleigh rides, real reindeer and snow-covered stalls selling knitted gloves, cured sausages and woodwork.
---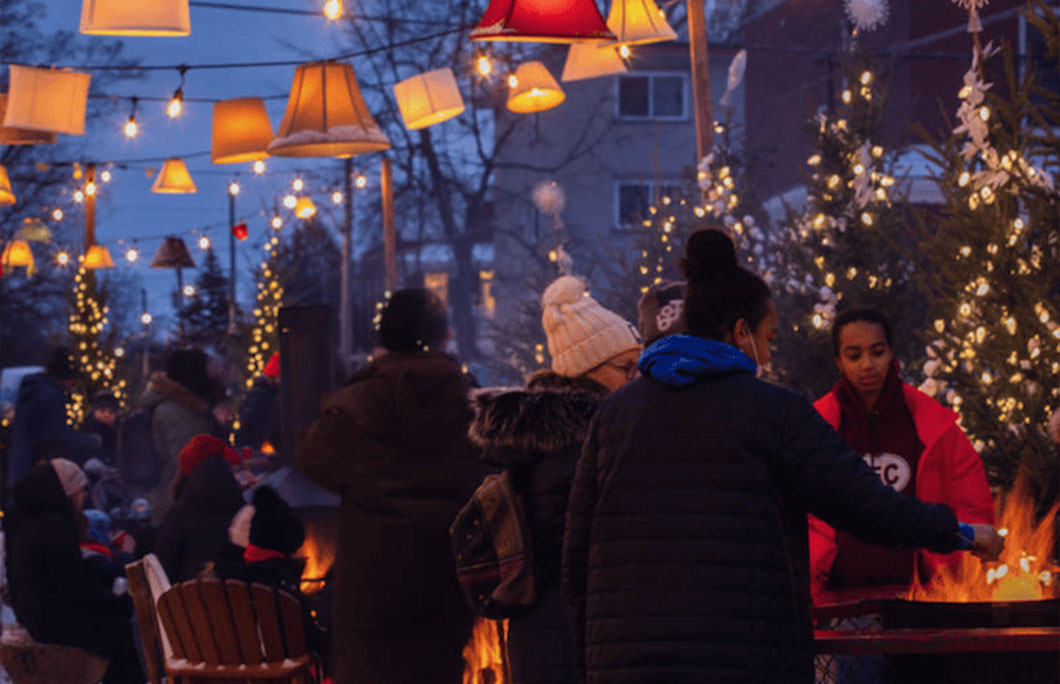 33. Longueuil Christmas Market – Montreal, Canada
Dates: Select dates from November 25– December 18 2022
Attendance numbers – 900,000
TikTok Views – 170,900
Held in Longueuil, a suburb of Montreal on the south shore of the Saint Lawrence River, this annual Christmas market is steeped in French Canadian tradition and German folklore. It's one of the most authentic Christmas markets in the province, complete with musicians and folk dancers, confit duck and pretzels straight out of the oven. Many of Quebec's finest craftsmen set up shop here for the season – perfect for loading up on last-minute stocking fillers. Little ones love the wooden train, which twirls through snowdrifts, too.
---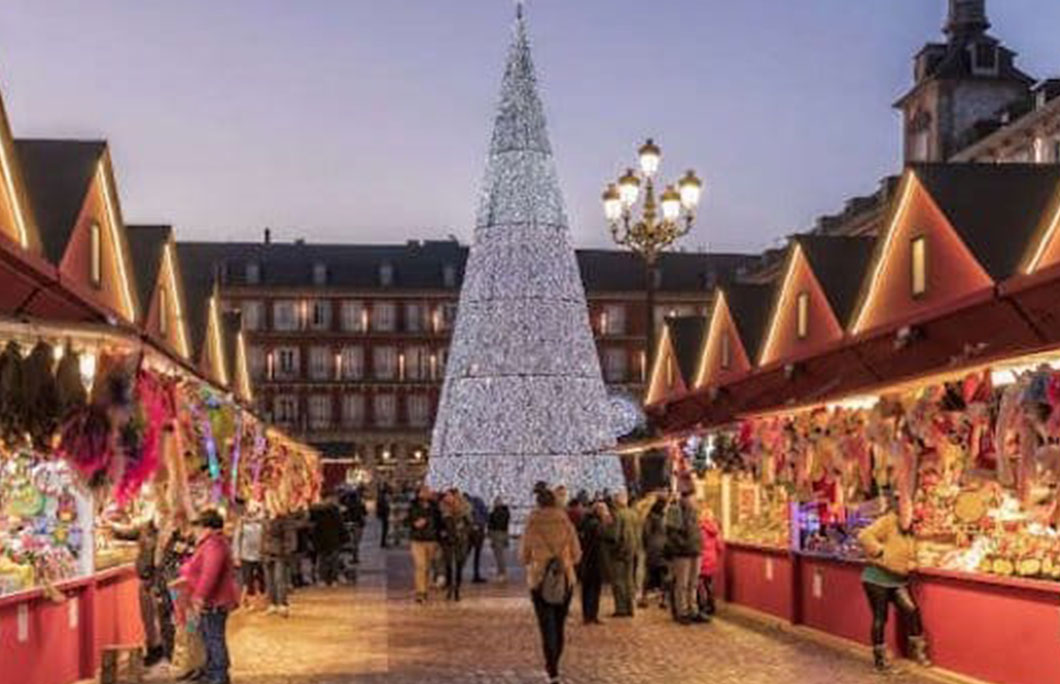 32. Plaza Mayor Christmas Market – Madrid, Spain
Dates: November 25 – December 23 2022
Attendance numbers – 1 million
TikTok Views – 395,100
Madrid might not immediately spring to mind when it comes to the Christmas market, but the Spanish capital certainly puts on a good show. Over 100 stalls crowd into the historic square, selling religious figurines, traditional turrón and practical jokes for the Day of the Holy Innocents, which takes place on December 28. The festivities continue in Plaza de Santa Cruz, with a vintage North Pole-inspired carousel.
---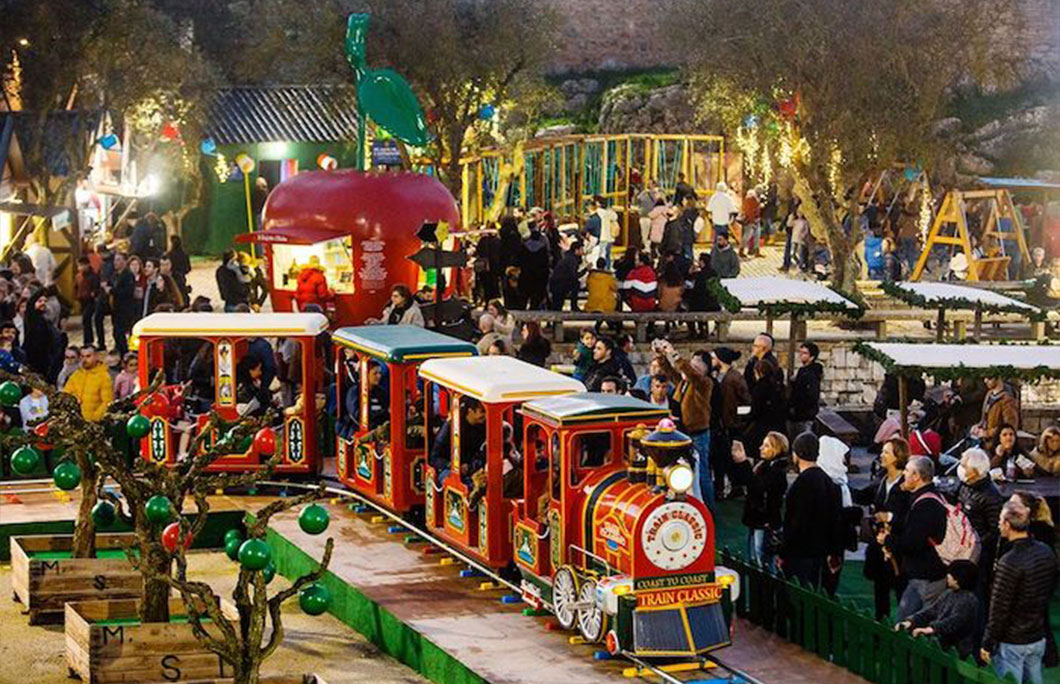 31. Óbidos Vila Natal – Óbidos, Portugal
Dates: November 30 – December 31 2022
TikTok Views – 230,000
Every winter, the walled hilltop city of Óbidos transforms into a frosty wonderland, set against the backdrop of a medieval castle and far-reaching views across the surrounding hills. More than a market, it's actually a Christmas village, complete with a festive fairground, ice skating rink, Alpine ice slide and dozens of food, drinks and gifts stalls. Don't pass up the opportunity to try ginga – a delicious and festive sour cherry liqueur.
---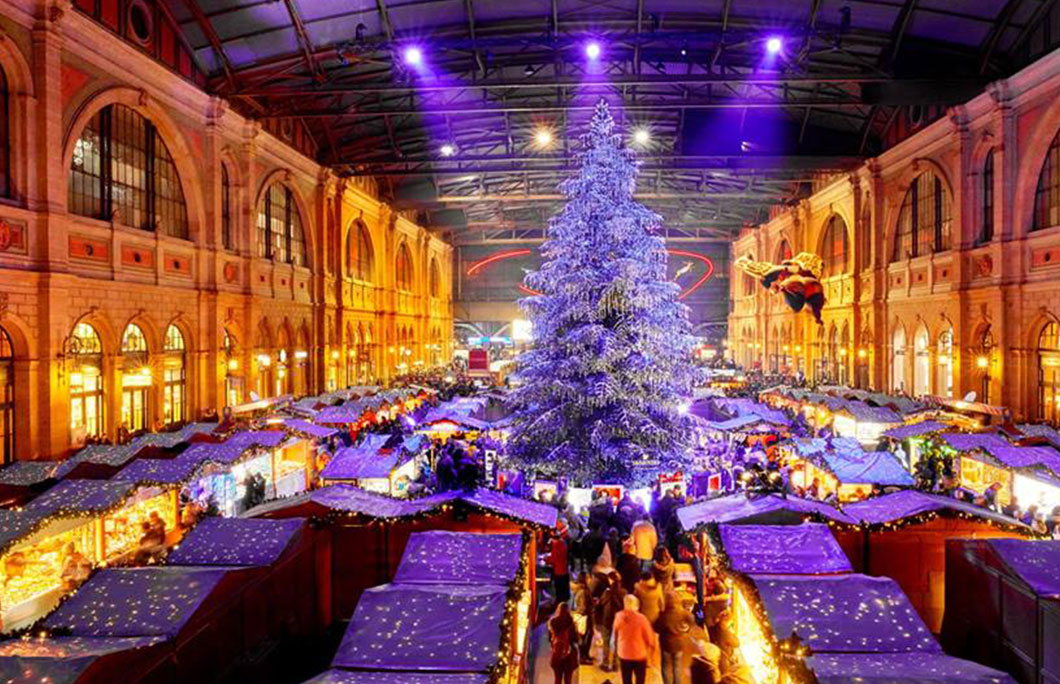 30. Christkindlimarkt Zurich – Zurich, Switzerland
Dates: November 24– December 24 2022
TikTok Views – 24,900
Every year for one month, Switzerland's largest train station transforms into one of the largest indoor Christmas markets in Europe. This year, there will be more than 140 stalls, two viewing platforms – reserved for festive-themed aperitifs – enchanting light projections and plenty of magical activities to keep little ones occupied. Best of all is the 32-ft Christmas tree, bedecked with over 6,000 shimmering Swarovski crystals.
---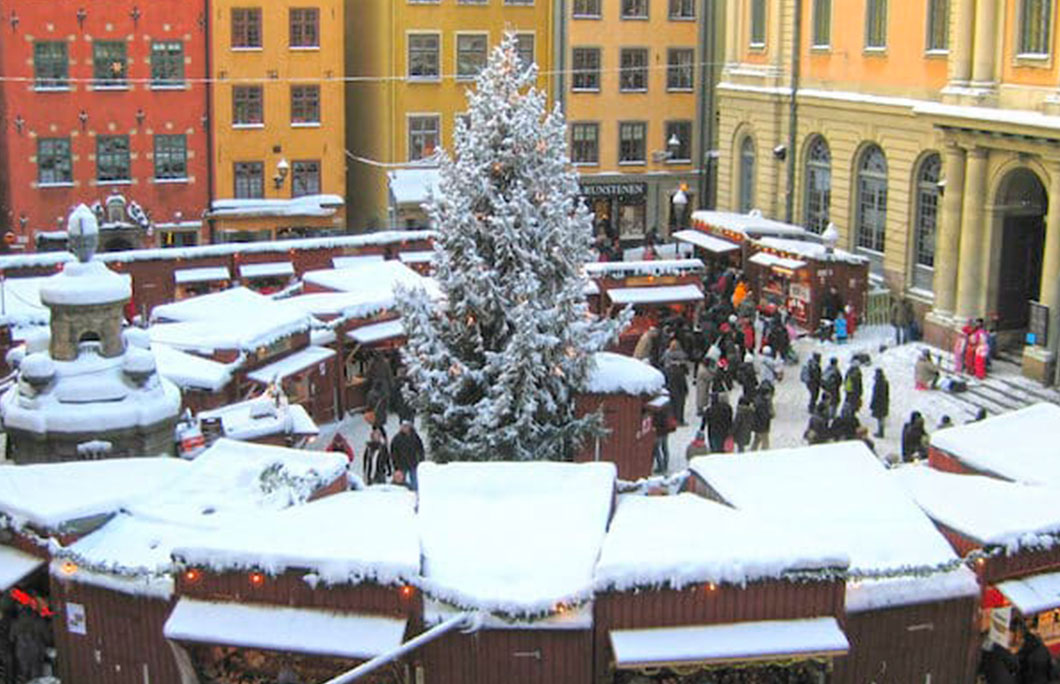 29. Stortorgets Julmarknad – Stockholm, Sweden
Dates: November 19 – December 23 2022
TikTok Views – 10,000
Stockholm's Christmas market is the oldest in Sweden, dating back to 1837. Spread across the Stortorget square, around 40 snow-covered stalls serve up an array of festive feasts, from caramels and marzipan to sausages and local cheeses to ceramics and lanterns.
---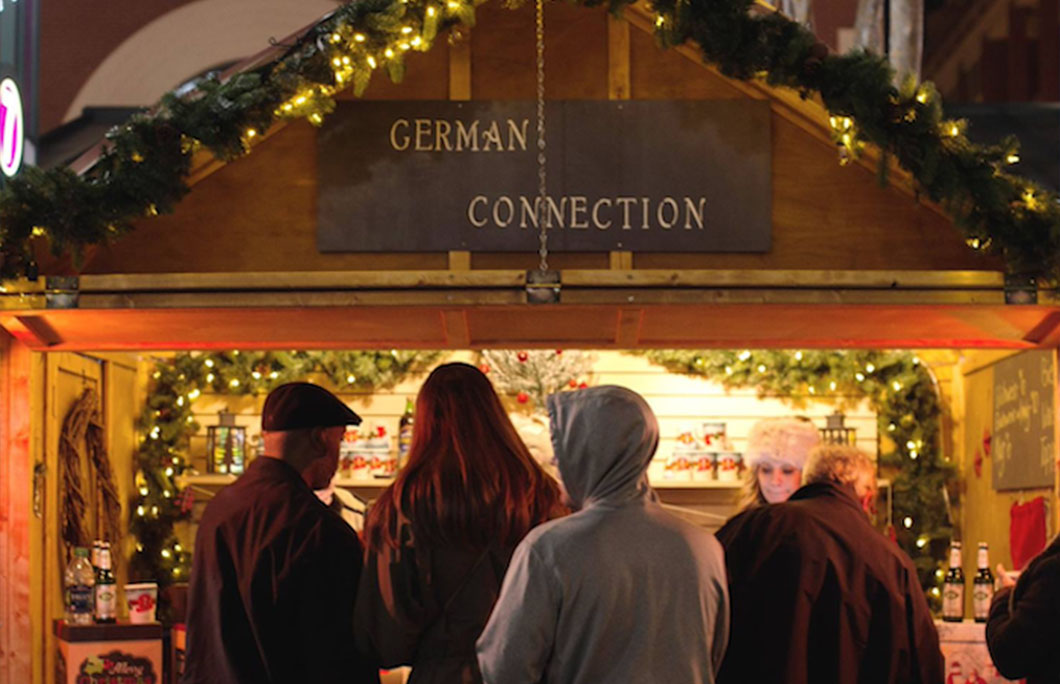 28. Atlanta Christkindl Market – Atlanta, USA
Dates: November 25 – December 24 2022
Attendance numbers – 1.2 million
TikTok Views – 202,000
Do as the slogan says and 'let yourself be enchanted' –it really isn't hard at Atlanta's Bavarian-inspired Christmas market. It's taking over a new location this year at The Buckhead Village, with over 50 stalls selling wooden toys, glass baubles and authentic German lace. As per tradition, there'll be plenty of opportunities to sing along to your favourite Christmas carols with local choirs and bands. Come with an empty stomach as you'll want to have your fill of currywurst, meatloaf and sticky chimney cakes.
---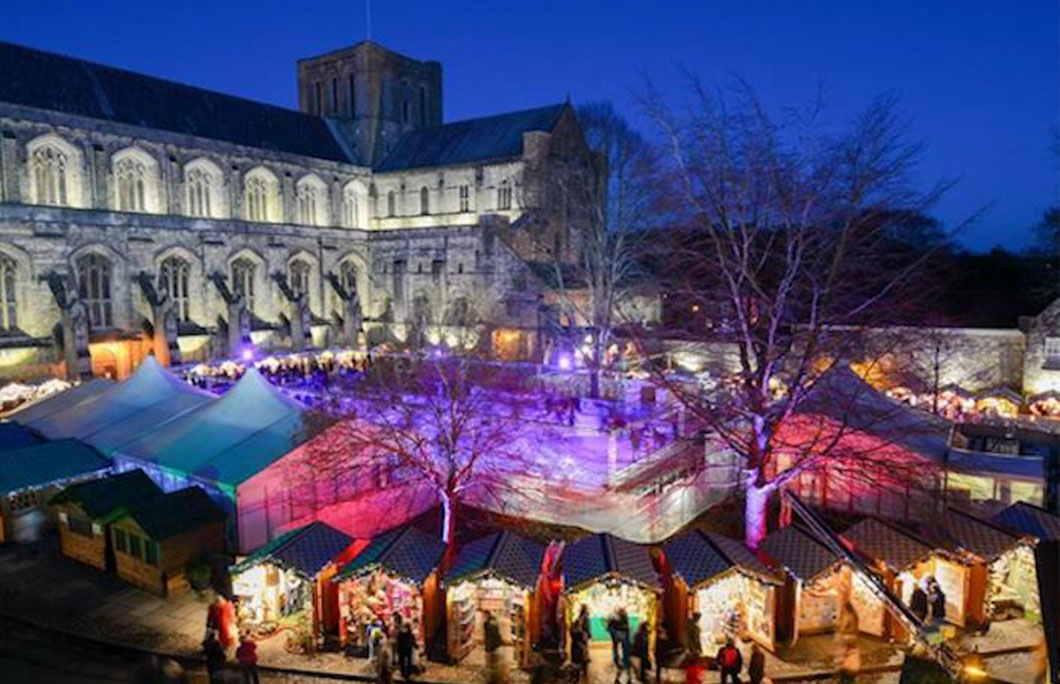 27. Winchester Cathedral Market – Winchester, UK
Dates: November 18–December 2022
Attendance numbers – 350,000
TikTok Views – 46,700
Dubbed 'England's Christmas Capital', you can rely on Winchester to put on a good Christmas market. In fact, it's one of the most popular markets in Europe, drawing over 400,00 people every year. Think piping-hot mince pies, mulled wine and carols against the backdrop of one of the country's most spectacular cathedrals. There will be plenty of perusing potential too, with dozens of wooden chalets selling arts and crafts, homeware, games and toys. If you're feeling particularly energetic, there's even an ice rink.
---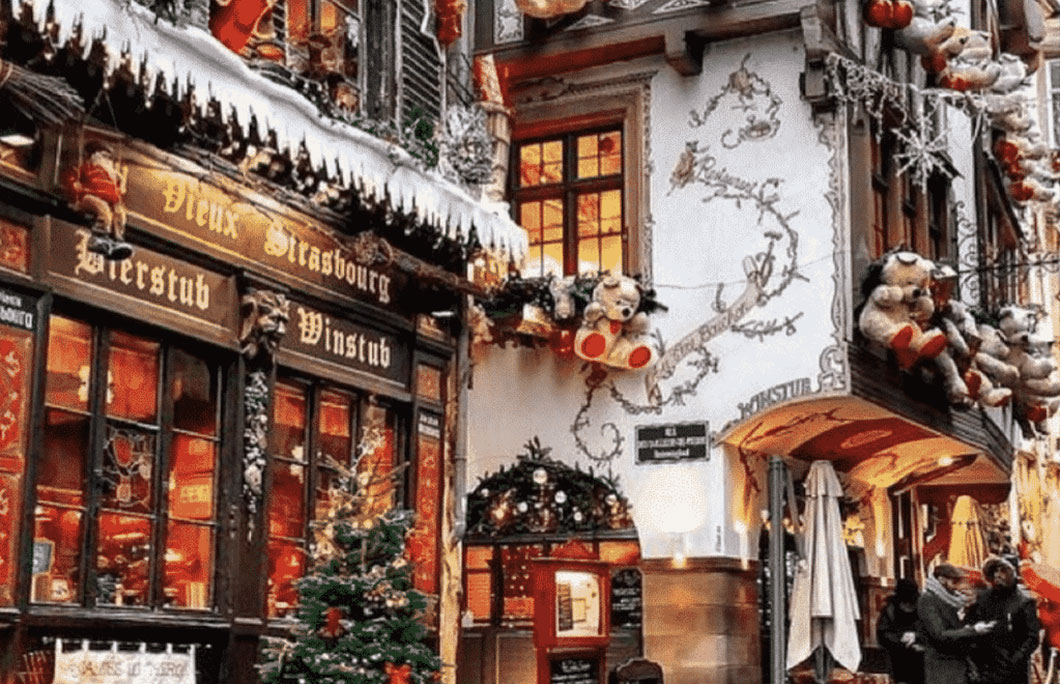 26. Strasbourg Christmas Market – Strasbourg, France
Dates: November 21 – December 23 2022
Attendance numbers – 2 million
TikTok Views – 567,500
Strasbourg's Christmas market has been going strong since 1570, so it's no surprise that the city considers itself the 'Capital of Christmas'. Over 300 wooden chalets spill out across the town, with most concentrated around Cathedral Square and Place Broglie. Work up an appetite shopping for local handicrafts, then treat yourself to fresh pretzels, crepes, knack sausage and spaetzle.
---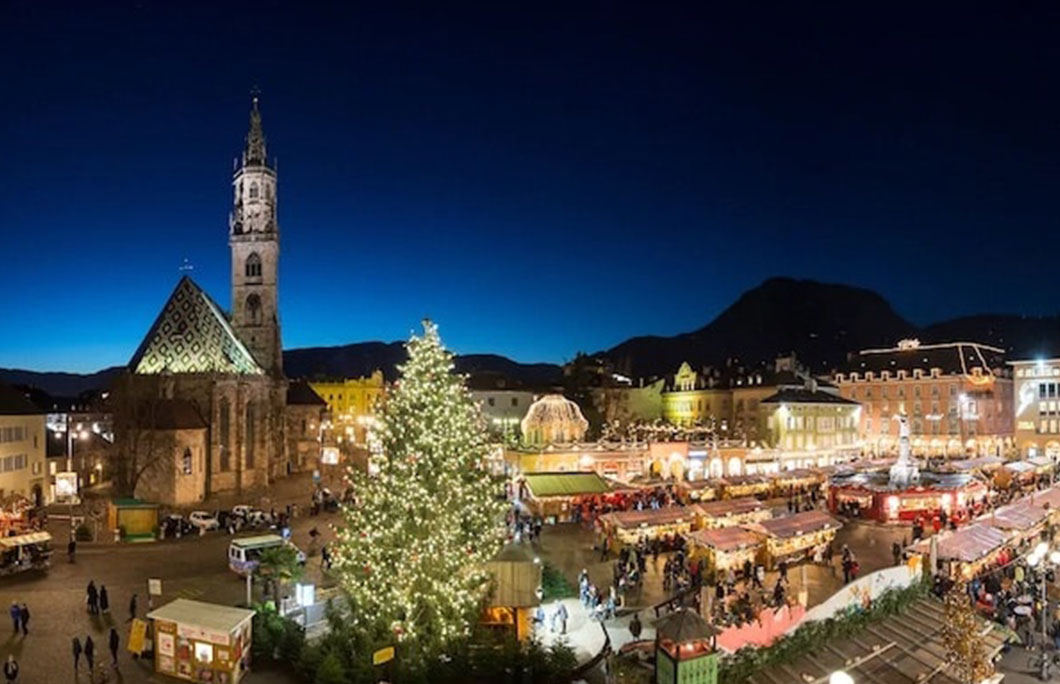 25. Bolzano Christmas Market – Bolzano, Italy
Dates: November 25 2022– January 6 2023
TikTok Views – 2,100,000
Bolzano boasts Italy's largest Christmas market. Set against the dazzling Rosengarten Dolomites, over 80 stalls crowd the Piazza Walther to serve up some serious festive spirit. Tiny alpine-style chalets are filled with intricately decorated Christmas decorations, garlands, glass and ceramics. Come hungry and don't miss the zelten, a traditional spiced fruit cake.
---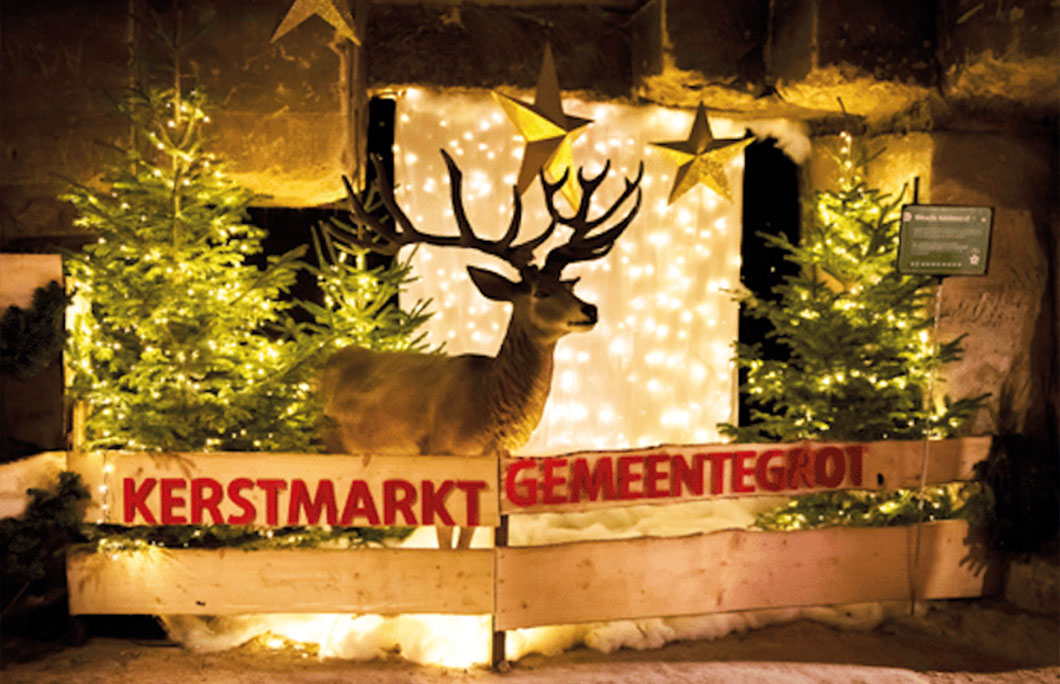 24.Valkenburg Christmas Market – Valkenburg, Netherlands
Dates: November 18 – December 30 2022
TikTok Views – 500,100
There are larger Christmas markets dotted across the Netherlands, but Valkenburg's offering is the most unusual. For a little more than a month every year, the ancient corridors of the city's caves fill with festive stalls. It's Europe's oldest, largest and most popular underground Christmas market. You'll find all sorts of Christmassy trinkets and festive foods here this year, such as thick Belgian chocolate and hand-blown glass ornaments for your Christmas tree.
---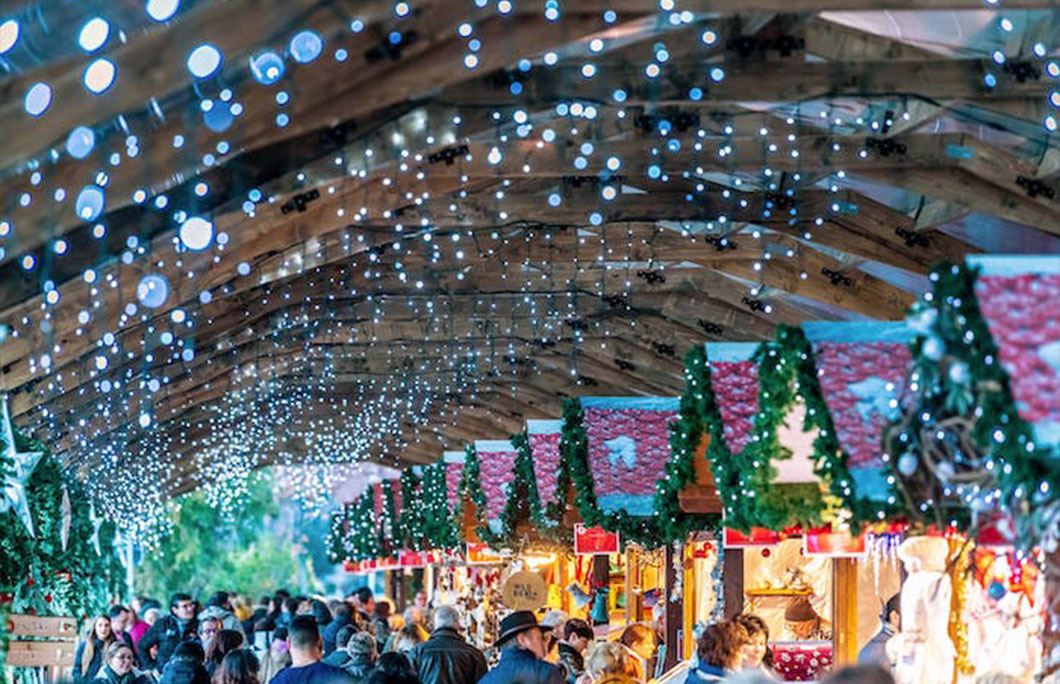 23. Montreux Noel – Montreux, Switzerland
Dates: November 18 – December 24 2022
TikTok Views – 144,100
Switzerland isn't short on Christmas markets, but nothing compares to the fairytale feel of Montreux Noel. Located on the shores of Lake Geneva, against the snowy Alps, it's one of the country's largest Christmas markets. The one-kilometre stretch is filled with 150 chalet-style stalls serving up local specialities, crafts and gift ideas. Santa Claus returns daily at 5,6 and 7 pm on his flying sleigh bearing gifts for little ones, who are also invited to decorate candles at his workshop on the Place du Marche. For more family-friendly fun, take the children on the cogwheel train up to Rochers-de Naye mountain to meet Santa in his grotto.
---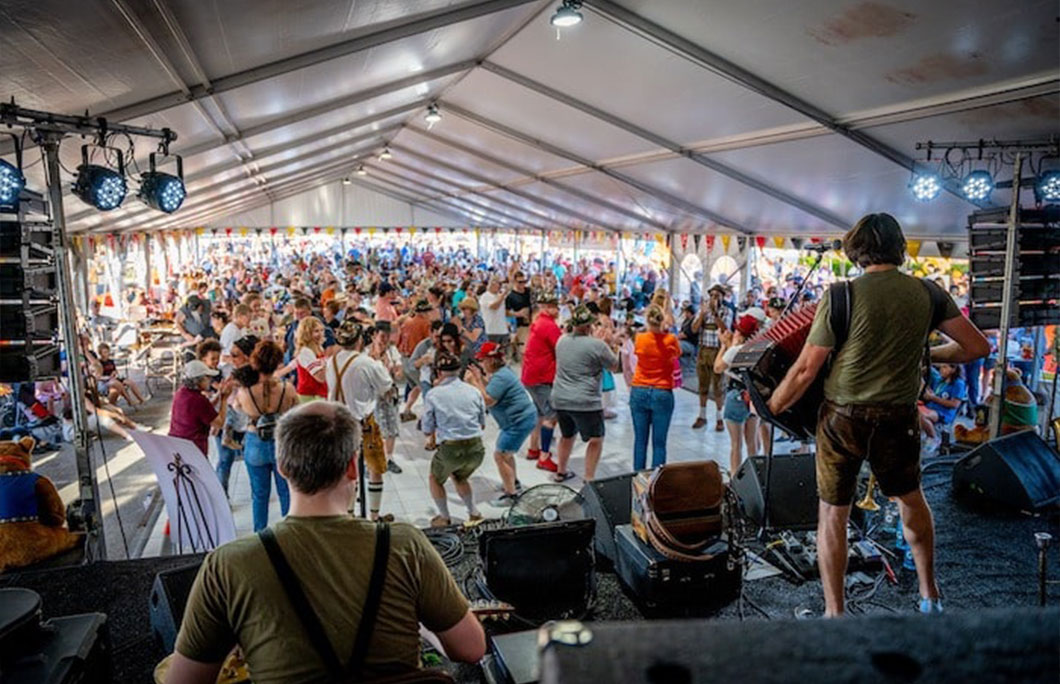 22. Tomball German Festival and Christmas Market – Tomball, Texas
Dates: December 9– 11 2022
Attendance numbers – 40,000
TikTok Views – 3000
You'll want to grab your lederhosen for this Bavarian-inspired Christmas market. Located on Market and South Walnut Street, this German-style Christmas market is brimming with festive spirit. An estimated 163 independent stallholders will set up shop here this year, selling a range of homemade toys, jewellery and games so you're bound to find a few stocking fillers ahead of the big day. The community centre will transform into the Weihnachtshaus, which will be crammed to the ceilings with German clothes and souvenirs too.
---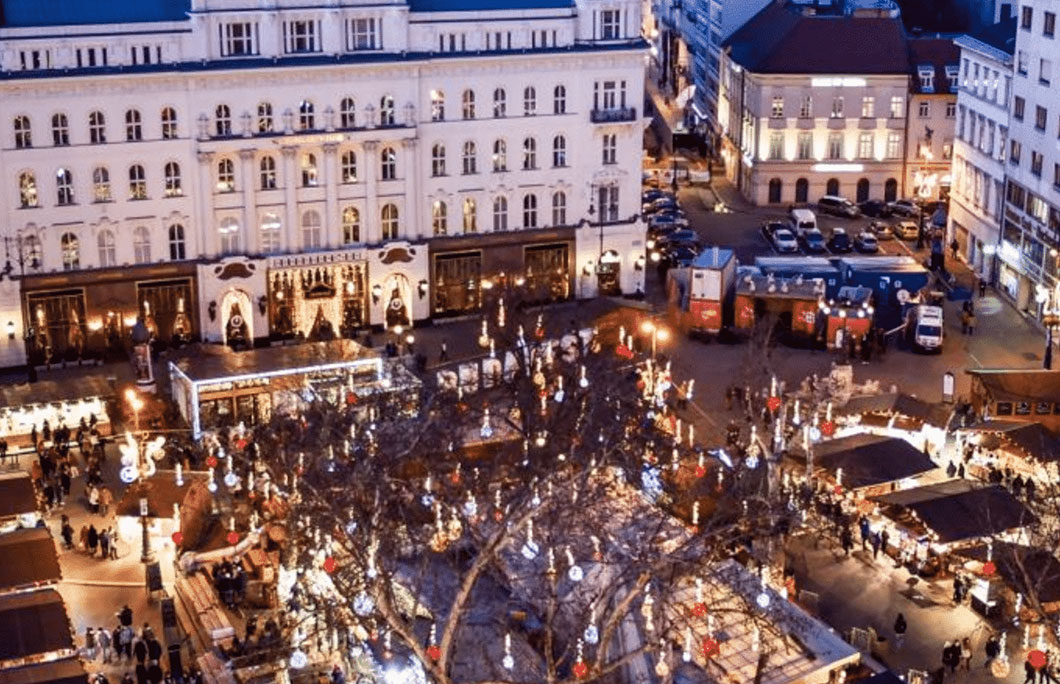 21. Vorosmarty Christmas Market – Budapest, Hungary
Dates: November 18 2022 – January 1 2023
Attendance numbers – 800,000
TikTok Views – 747,200
Vorosmarty Square is at its most enchanting at Christmas when it comes alive with twinkling lights and tinkling market stalls. Over 100 traders set up in the square for more than a month, selling local trinkets, delicious sausages, stews and funnel cakes. There's always a dizzying calendar of events to enjoy too, from craft workshops to children's puppet shows.
---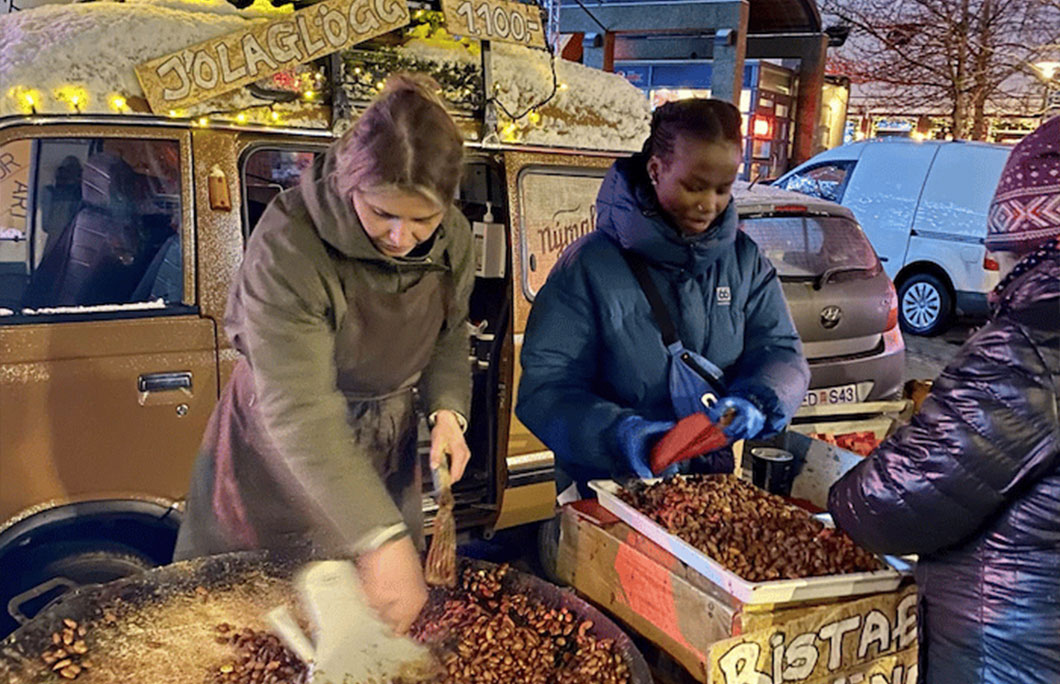 20. Ingólfstorg Square Christmas Market — Reykjavik, Iceland
Dates: December 2 – 23 2022
TikTok Views – 85,700
Iceland might not have a time-honoured history of hosting Christmas markets, but this traditional set-up will have you fooled. From the beginning of December, dozens of Alpine-style huts crowd around a sprawling mand-made ice rink. Expect bags of festive charm, with lots of cookies, sweets and delicious delicacies.
---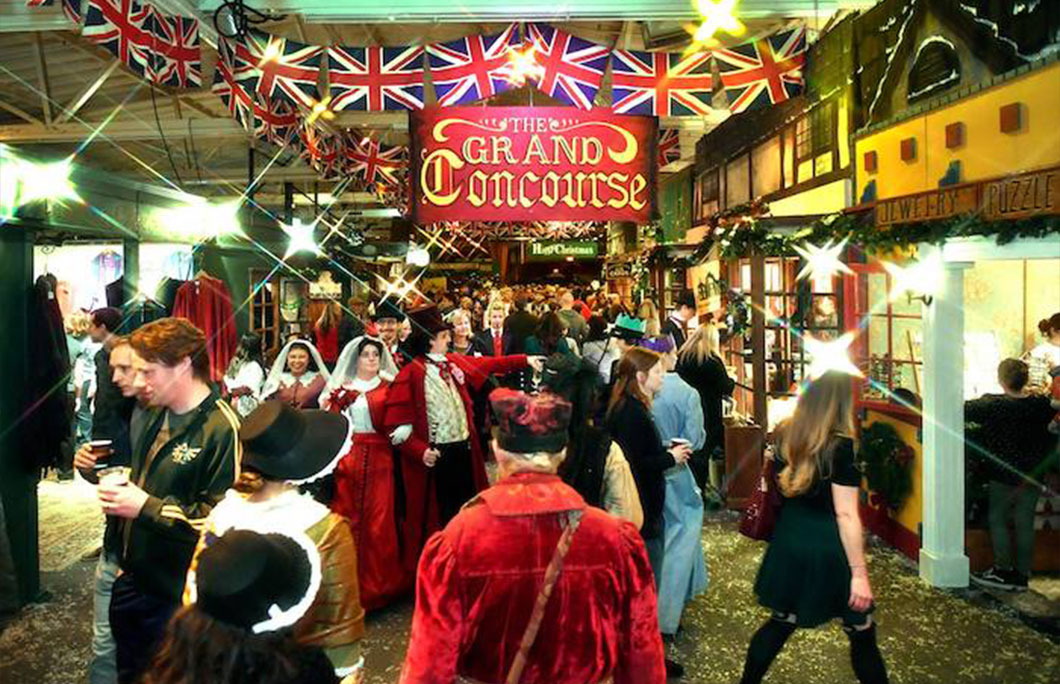 19. The Great Dickens Christmas Fair — San Francisco, USA
Dates: November 19 – December 18 2022
Attendance numbers – 200,000
TikTok Views – 35, 000
No need to hop across the pond for a Dickensian-inspired Christmas, San Francisco is offering up five weekends of good old-fashioned fun. Once again, the Cow Palace Exhibition Halls will transform into the winding lanes of Victorian London, with music halls, pubs, theatres and shops crammed full of hand-made holiday goodies and run by traders dress in Victorian-era garb. Don't forget your top hat.
---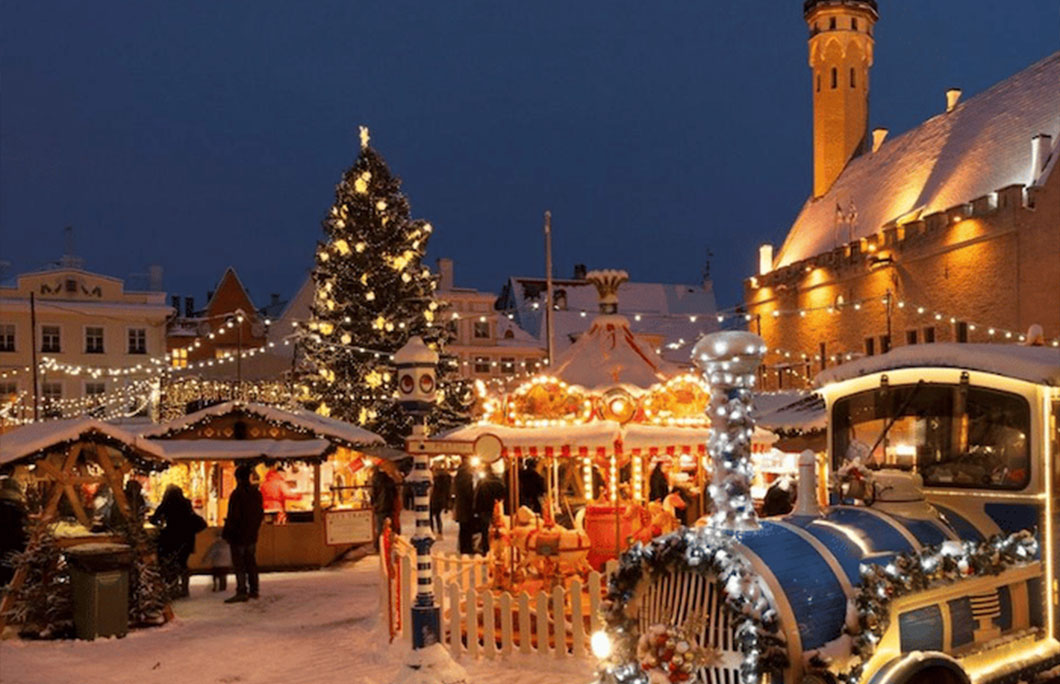 18. Tallinn Christmas Market – Tallinn, Estonia
Dates: November 25 2022–January 8 2023
Attendance numbers – 500,000
TikTok Views – 19,500
Come winter, Tallinn's Town Hall Square transforms into a stereotypical snapshot of the perfect Christmas market, with around 60 snow-dusted stalls, brass bands and an authentic reindeer sleigh. As well as gingerbread and hot chocolate, there are Estonian specialities to tuck into too, such as black pudding and sour cabbage. But the real star of the show is its towering Christmas tree: the winner of an annual contest for the most beautiful spruce tree in Estonia. The tradition dates back to 1441, making it the oldest Christmas display in Europe.
---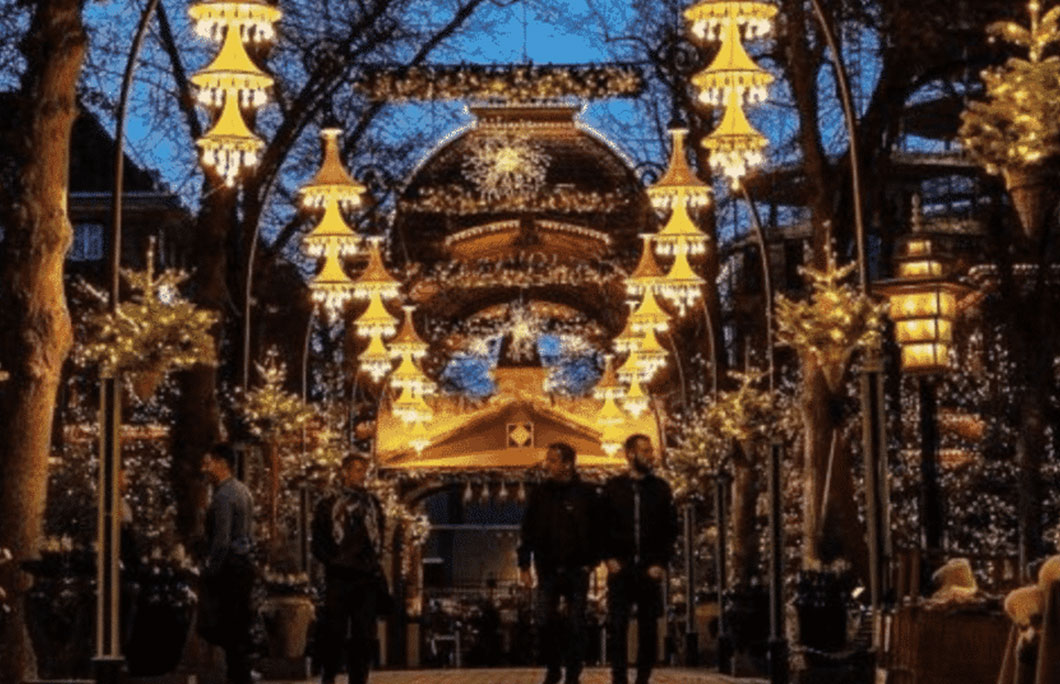 17. Tivoli Gardens Christmas Market – Copenhagen, Denmark
Dates: November 19 – December 31 2022
Attendance numbers – 982,000
TikTok Views – 416,600
Think thousands of twinkling lights, steaming pots of mulled wine and cheese-laden hot potatoes: the ultimate lesson in hygge. This year, the historic gardens will be crammed full of more than 60 pine-covered wooden chalets selling hot drinks and food, knitted products, leather goodies and plenty of Christmas decorations. More than 1,000 Christmas trees will be covered with lights and over 70,000 baubles, with a towering Christmas tree in front of the Tivoli Concert Hall forming the showstopping centrepiece.
---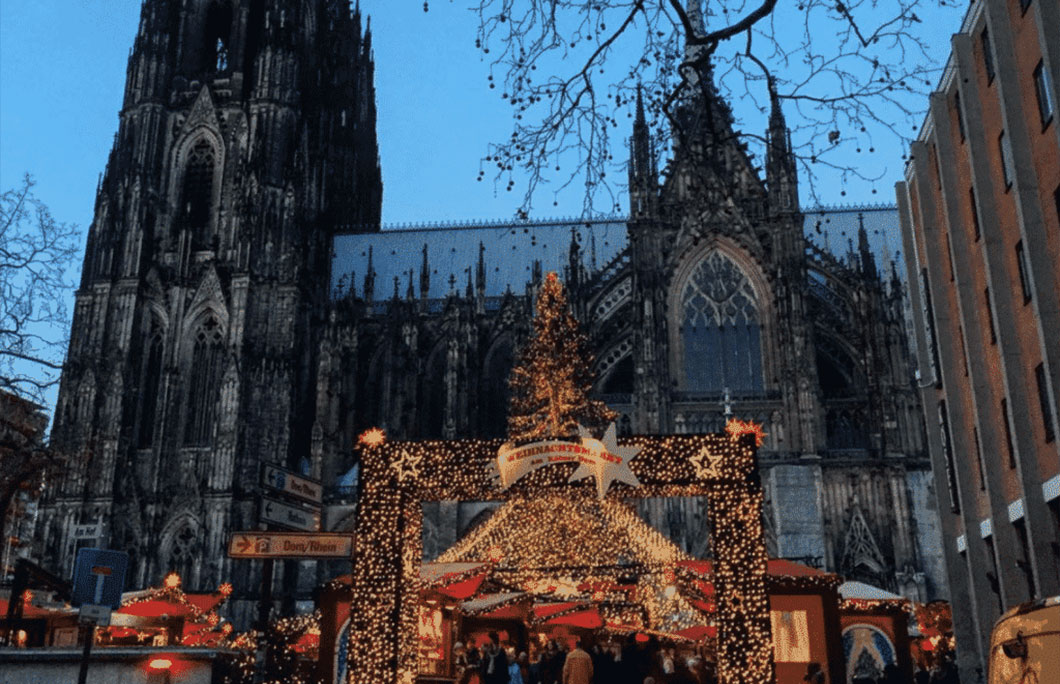 16. Weihnachtsmarkt Am Kölner Dom – Cologne, Germany
Dates: November 21 2022 – December 23 2022
Attendance numbers – 2 million
TikTok Views – 162,400
Weichnachtsmarkt is Cologne's biggest and most popular Christmas market. Dozens of velvet-draped stalls spread across the square, under the gorgeous gaze of Cologne Cathedral and the largest Christmas tree in all of the Rhine. Grab a mug and tuck into a cockle-warming gluhwein, take a spin on the old-fashioned merry-go-round or join the crowds for some festive entertainment.
---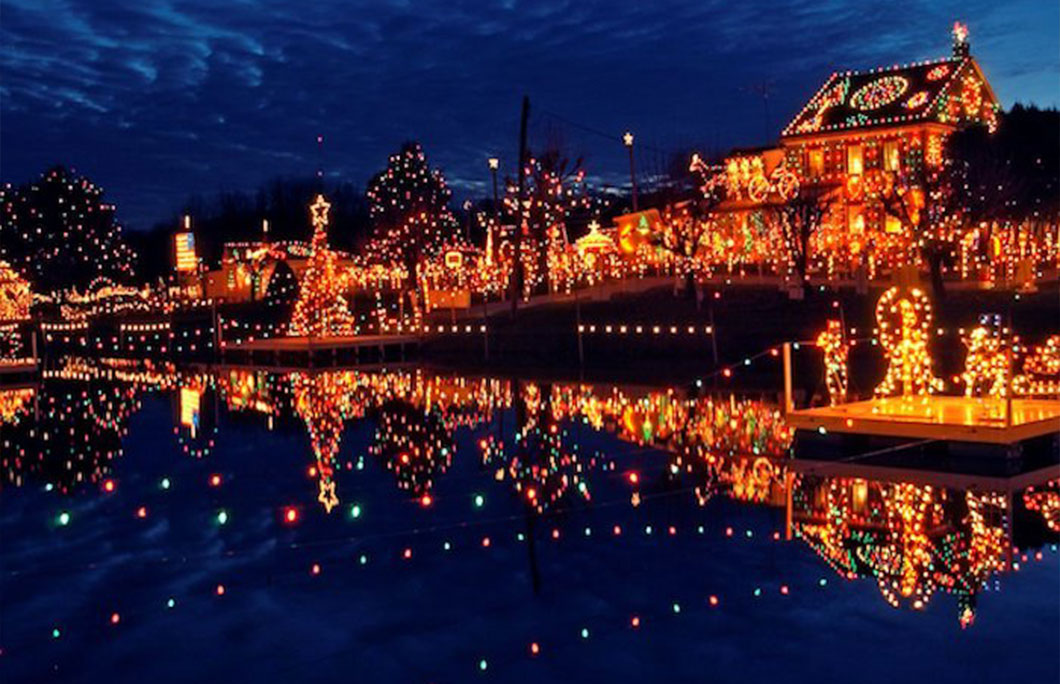 15. Koziar's Christmas Village– Bernville, USA
Dates: November 5 2022 –January 1 2023
Attendance numbers – 600,000
TikTok Views – 61,400
Koziar's Christmas Village tends to hit the top spots when it comes to the big Christmas market roundups, quite rightly. It's probably the most festive place to be in the country. The family-owned attraction has been running since 1948 when William M. Koziar first decided to decorate his home and dairy farm. Today thousands of twinkling lights and Christmas decorations illuminate the attraction and over 80 stalls sell trinkets, souvenirs and Christmas decorations spill out into the village.
---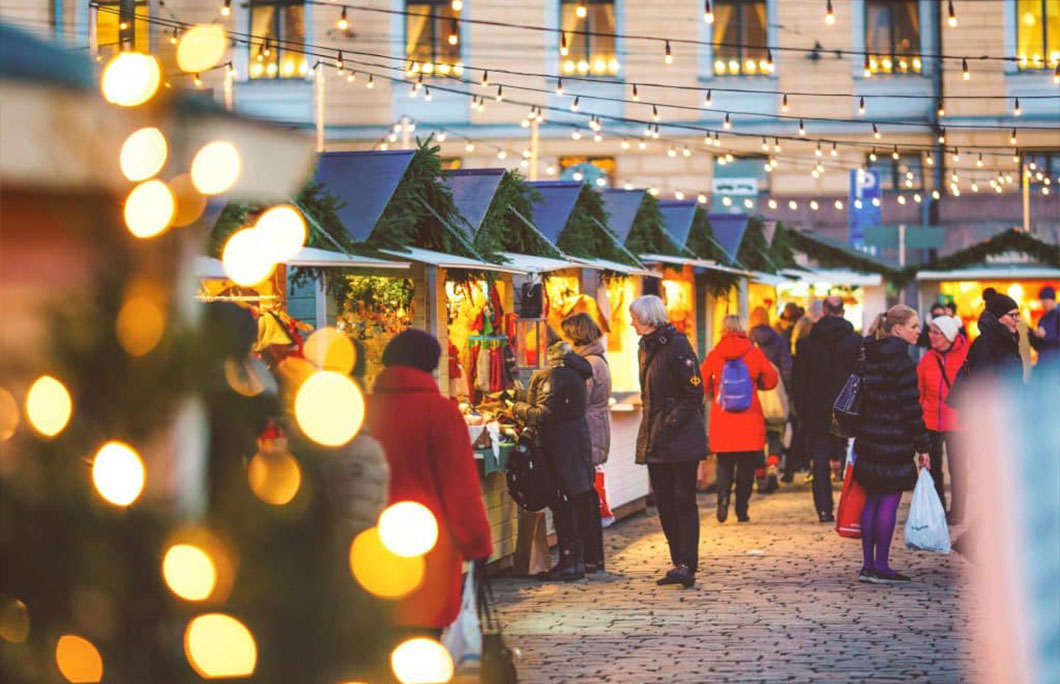 14. Tuomaan Market – Helsinki, Finland
Dates: November 25 – December 22 2022
Attendance numbers – 300,000
TikTok Views – 48,800
Located in Senate Square, Tuomaan Market is the oldest and largest Christmas market in the capital. More than one hundred stalls selling gifts and Christmas ornaments sprawl in front of Helsinki Cathedral, as well as old-fashioned merry-go-rounds and Christmas rides. You might even get to enjoy a special Christmas karaoke session in the middle of the square.
---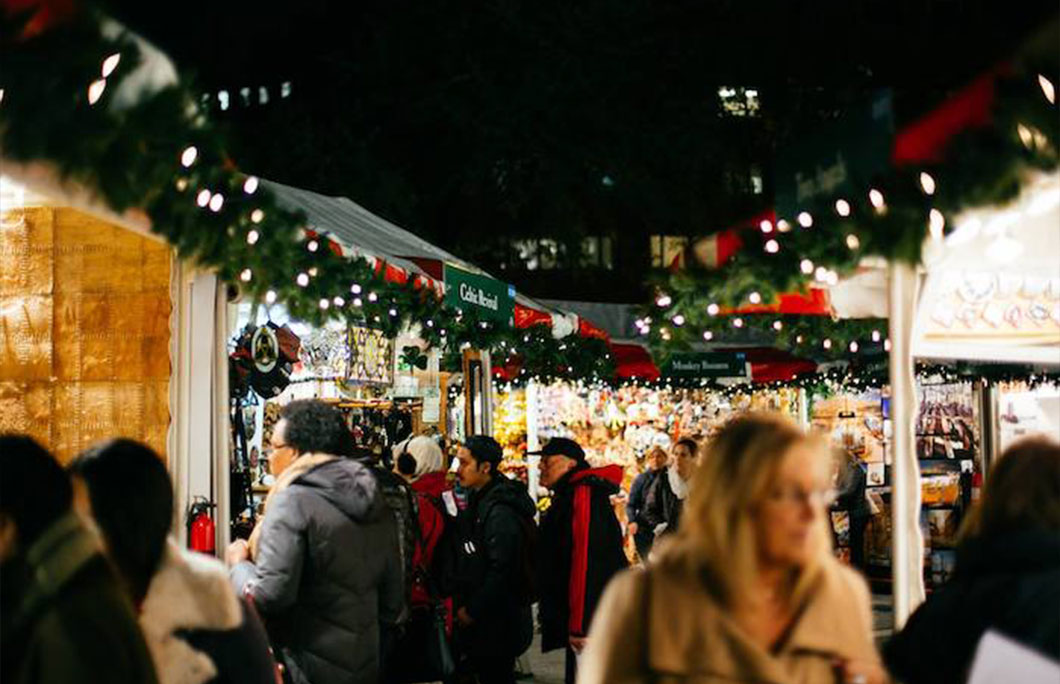 13. Union Square Holiday Market – New York, USA
Dates: November 17 – December 24 2022
Attendance numbers – 2,000,000
TikTok Views – 173,700
Even the most committed scrooges will be charmed by New York's most famous annual Christmas market. Over 150 wintry alpine chalets take over the square, selling all the best kinds of high-quality and affordable stocking fillers. If you're not in it for the crafts, come for the food. This year, there will be at least two dozen booths dedicated to serving all your mulled wine, piping hot mince pie and the gooey raclette sandwich needs.
---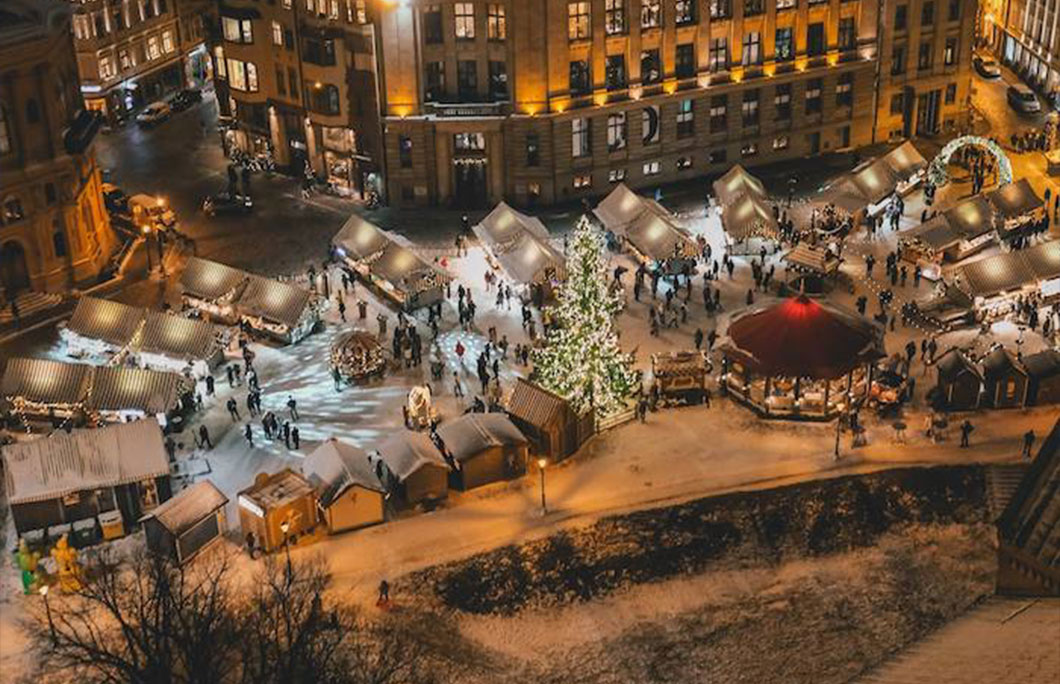 12. Riga Christmas Market – Riga, Latvia
Dates: November 27 2022 – January 1 2023
Attendance numbers – 100,000
TikTok Views – 20,000
Located in the heart of the capital's Unesco-listed square, Riga's popular market offers the full cinnamon-scented Christmas experience. Dozens of stalls selling everything from mittens and socks to ceramics and wooden toys are laid out in front of a towering, twinkling tree: a tradition said to have begun over 500 years ago. The obligatory food stalls are here too, serving up bacon and sausages with sauerkraut, gingerbread cookies and bubbling karstvīns (mulled wine). Santa Claus turns up every day too.
---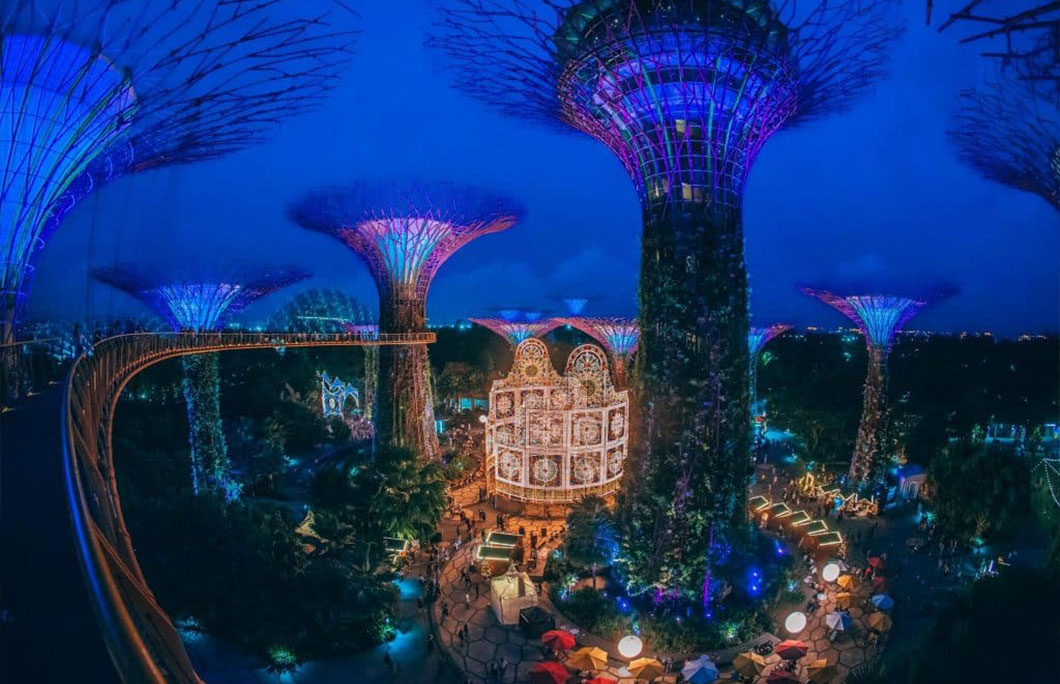 11. Gardens by the Bay's Christmas Wonderland – Singapore
Dates: December 2 2022 – January 1 2023
Attendance numbers – 1 million
TikTok Views – 401,600
More than 4.8 million visitors have enjoyed this annual Christmas extravaganza since its debut in 2014, and it's still just as popular as ever. The festival, which takes place in a fairground, combines eye-popping light displays, carnival rides, a Mistletoe Alley Market and a 40-metre-long illuminated walkway, romantically dubbed "Walk of Stars". The iconic Supertrees of Gardens Bay will be dripping in magical lights that twinkle to the sounds of your favourite Christmas tunes too. You'll find Santa at his brand new home, La Casa di Santa Claus, an impressive Italian-inspired luminaire display.
---
10. Sibiu Christmas Market – Sibiu, Romania
Dates: November 11 2022–January 8 2023
Attendance numbers – 406,000
TikTok Views – 773,900
Romania's most magical Christmas market doesn't take place in Bucharest, but 4.5-hours north on the cobbled streets of Sibiu. Set in the grand square, more than 100-odd stalls will sell festive decorations, children's toys and local pottery, as well as mulled wine, gingerbread and roasted chestnuts. This year, there will be a Ferris wheel, carousel and Santa's grotto. Mulled wine, gingerbread and roasted chestnuts are all on the menu, but save room for local specialities like Kürtőskalács (spit cakes) and cozonac (sweet bread).
---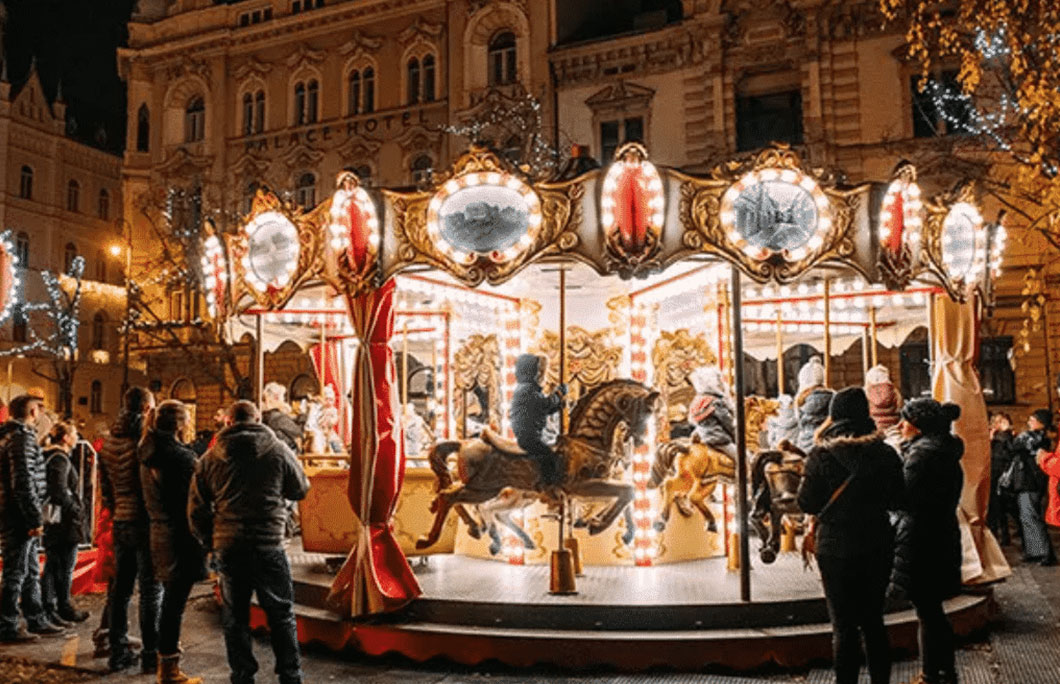 9. Zagreb Advent – Zagreb, Croatia
Dates: November 26 2022 – January 7 2023
Attendance numbers – 50,000
TikTok Views – 16,000
Most people hotfoot to Croatia for a summer of island-hopping, but those who stay for winter are in for a treat. Zagreb Advent is more than a Christmas market, it's a city-wide experience made up of over 25 individual markets that spill across its squares and promenades. While each market has its own theme, you'll find quality handicrafts, hearty regional cuisine and the gluwein throughout. There's a daily program of open-air entertainment and folk performances to add to the fun too.
---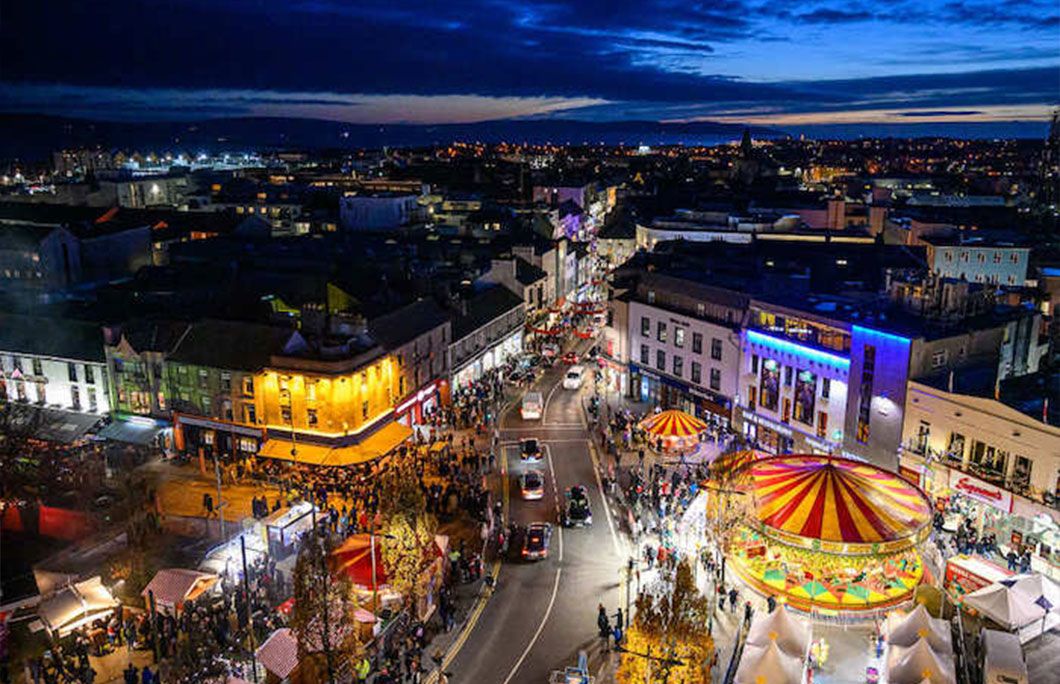 8. Galway Continental Christmas Market – Galway, Ireland
Dates: November 11–December 22 2022
Attendance numbers – 350,000
TikTok Views – 1.1 million
Arty Galway is good-looking all year round, but particularly so when it's festooned with fairy lights. Now in its thirteenth year, the annual continental Christmas market is crammed full of more than 50 wooden cabins serving bratwurst, pretzels, crêpes and waffles. There are also plans for a Big Wheel, carousel, Santa's Grotto and a German Bier Keller this year. Last year more than 350,000 people descended on the market, so don't leave your trip until the last minute!
---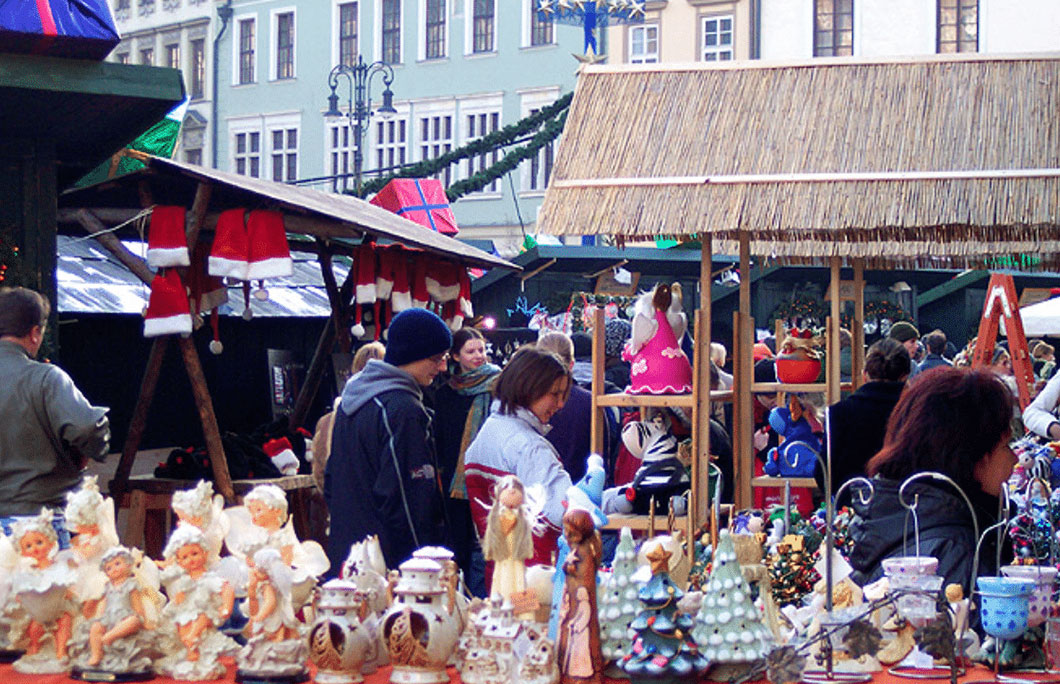 7. Krakow Christmas Market– Krakow, Poland
Dates: November 25 – December 26 2022
TikTok Views – 141,000
Krakow is spellbinding all year round, but it really comes into its own at Christmas. The city's oldest and largest Christmas market takes place every year in the heart of the Old Town, between the Renaissance Cloth Hall and towering St. Mary's Basilica. Expect street performances, hearty Polish snacks and the famous Krakow Christmas Crib Contest, a tradition that dates back to the early 19th century.
---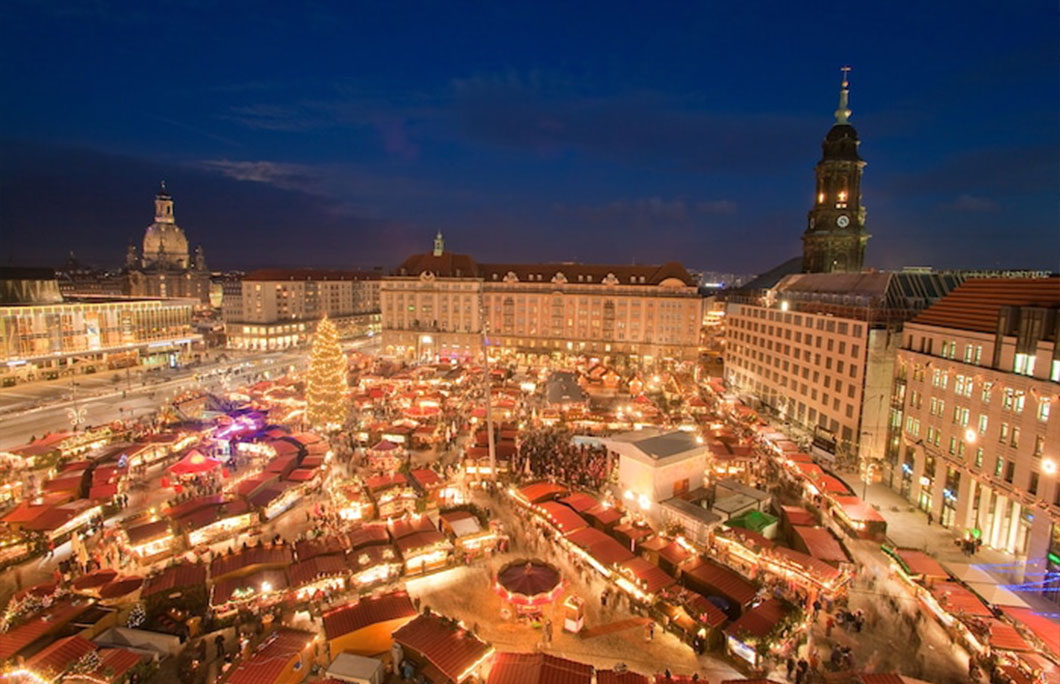 6. Striezelmarket – Dresden, Germany
Dates: November 23 – December 24 2022
Attendance numbers – 3 million
TikTok Views – 700,000
Germany's oldest Christmas market is also a Guinness World Record holder. In 1999, it showcased the world's largest Erzgebirge step pyramid, which reaches a whopping 14.62 metres tall. You can still see it today. This year, there will be more than 200 stalls, selling everything from traditional handcrafted nutcrackers to stollen fruit loaf. Don't miss the giant stollen, which is sliced up and paraded through town to revellers. In 2017, the cake weighed a staggering 2,980 kg.
---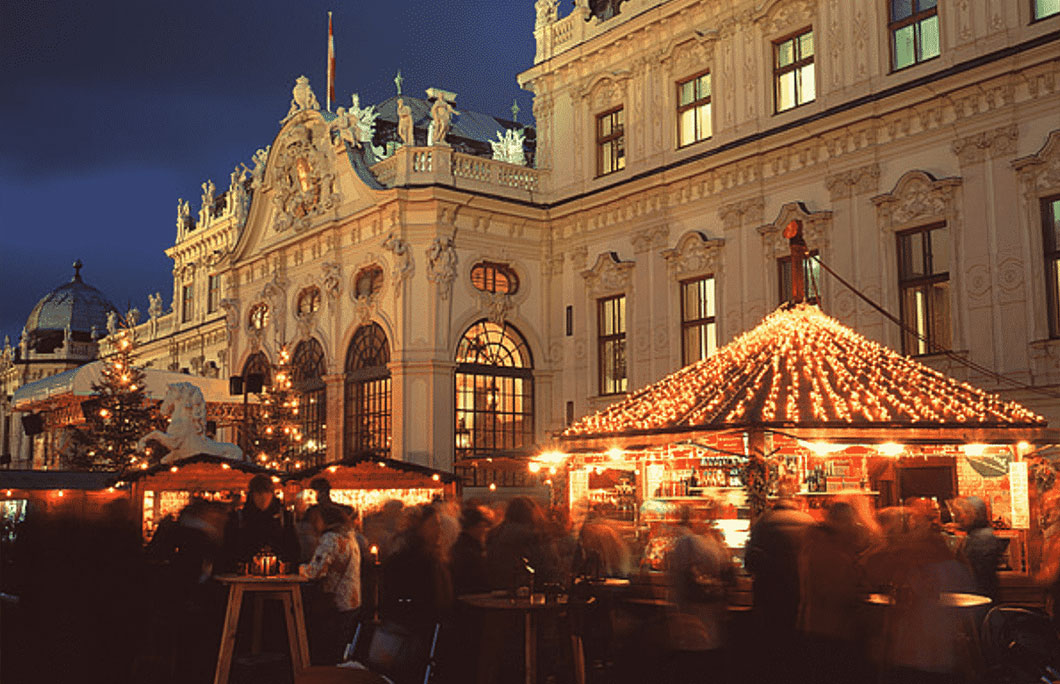 5. Christmas Village Belvedere Palace – Vienna, Austria
Dates: November 18 – December 26 2022
TikTok Views – 679,300
Set against the glorious backdrop of the Belvedere Palace, the Christmas Village is one of Europe's most picture-perfect Christmas markets. Around it, Vienna's snowy streets are filled with market stalls selling traditional hand-crafted goods, elaborate Christmas decorations and special culinary delights.
---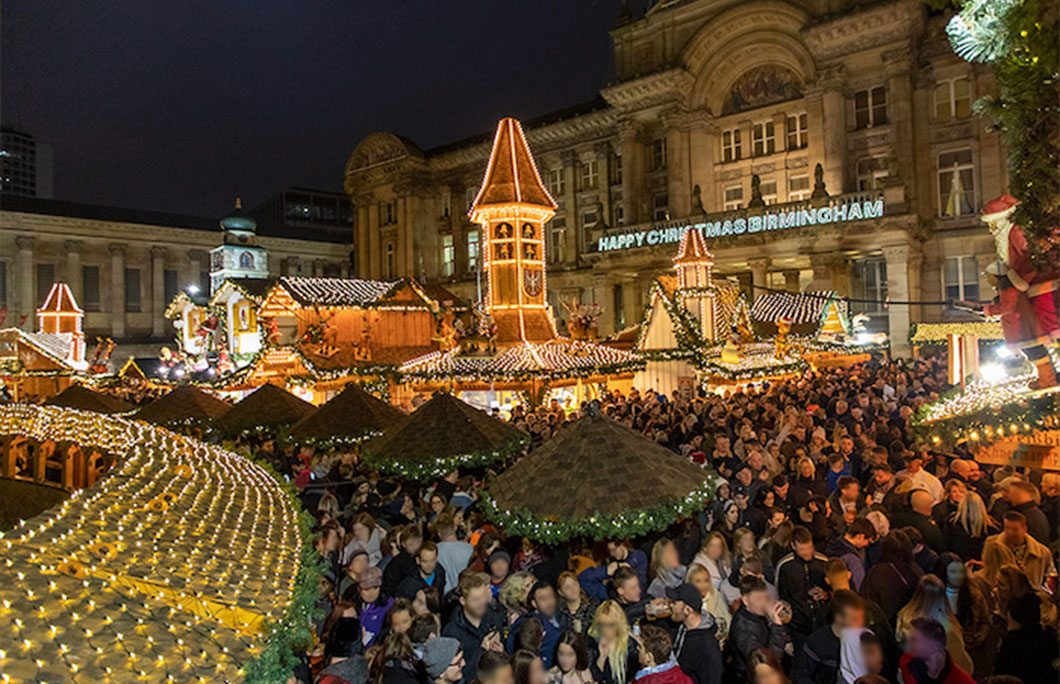 4. Birmingham Frankfurt Christmas Market – Birmingham, UK
Dates: November 3–December 22 2022
Attendance numbers – 5 million
TikTok Views – 675,000
Victoria Square's annual Christmas market always hits top spots when it comes to the big roundups – and it's warranted. It's the largest authentic German Christmas market outside of Germany or Austria and the best place to enjoy steaming hot bratwursts, schnitzels and roasted almonds served with a side of gluhwein (mulled wine). Stalls selling all sorts of exciting handicrafts spill out onto New Street, so it's worth holding off buying Christmas presents until you get the chance to pop along.
---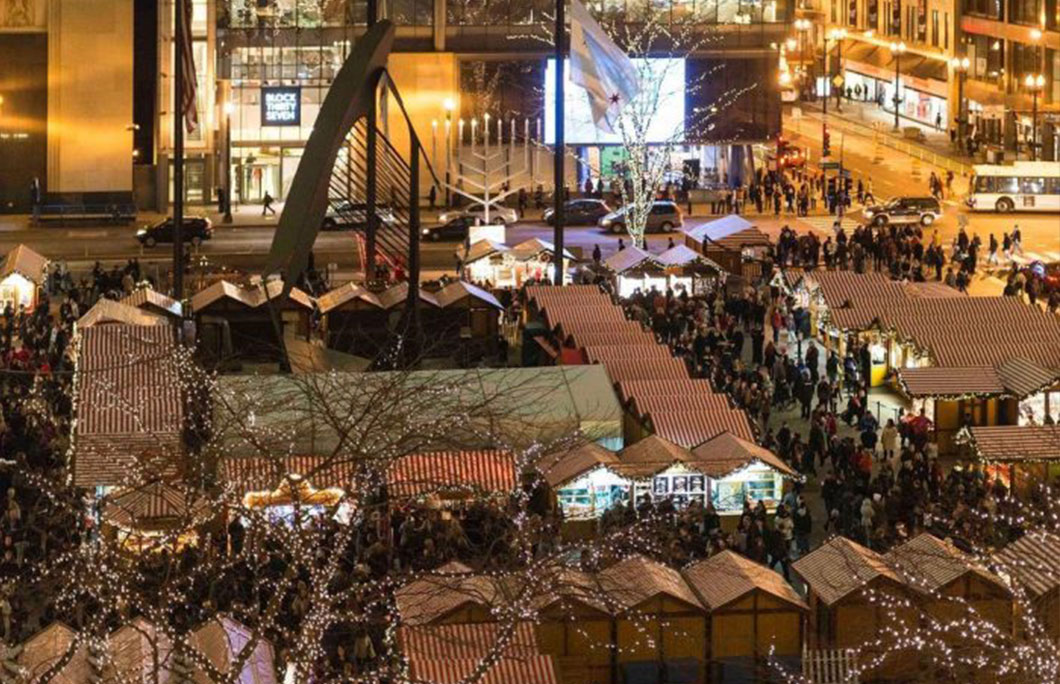 3. Christkindlmarket Chicago – Chicago, USA
Dates: December 18–24 2022
Attendance numbers – 1 million
TikTok Views – 5.9 million
Bringing a slice of Bavaria to the Windy City, Christkindlmarket is one of the oldest Christmas markets in America. It's a real German-inspired affair, based on Nuremberg's medieval Christmas market, so think steaming cups of glühwein, bratwurst and sugar-coated pastries. This year the market celebrates its 26th anniversary, so it'll be a bumper edition of fun.
---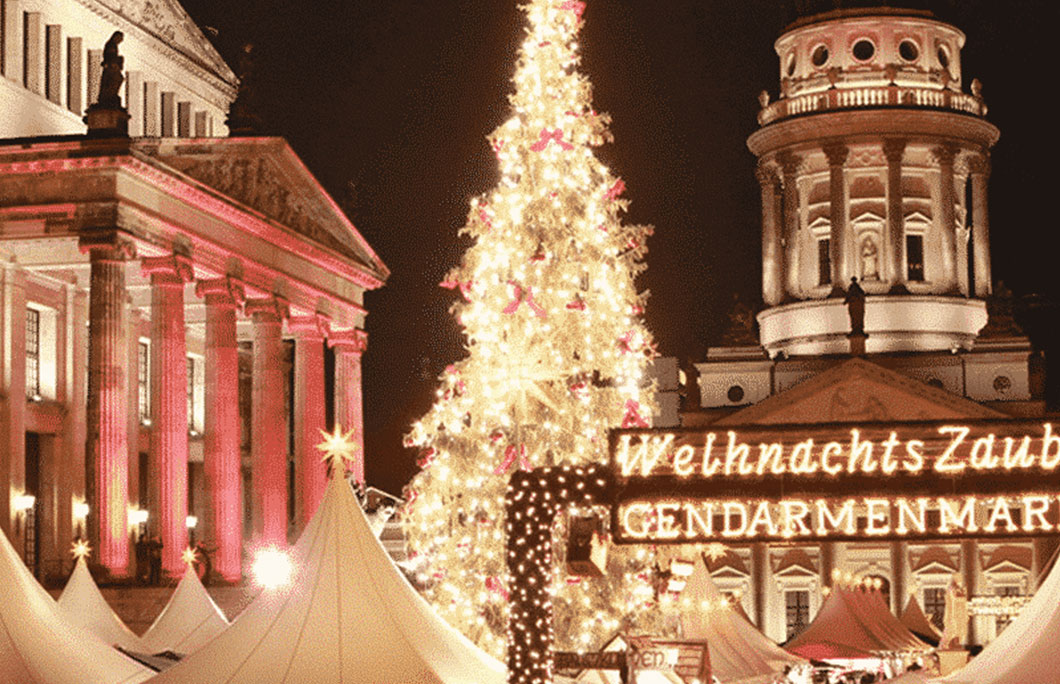 2. Gendarmenmarkt – Berlin, Germany
Dates: November 21 – December 23 2022
Attendance numbers – 800,000
TikTok Views – 761,000
Dozens of markets spring up across the German capital, but Gendarmenmarkt is probably the most eye-catching. The whole square is a blaze of twinkling lights and the thick scent of roasted almonds, chestnuts and mulled wine fills the air. The festive entertainment is top-notch too, with performances from juggles, fire eaters and local musicians.
---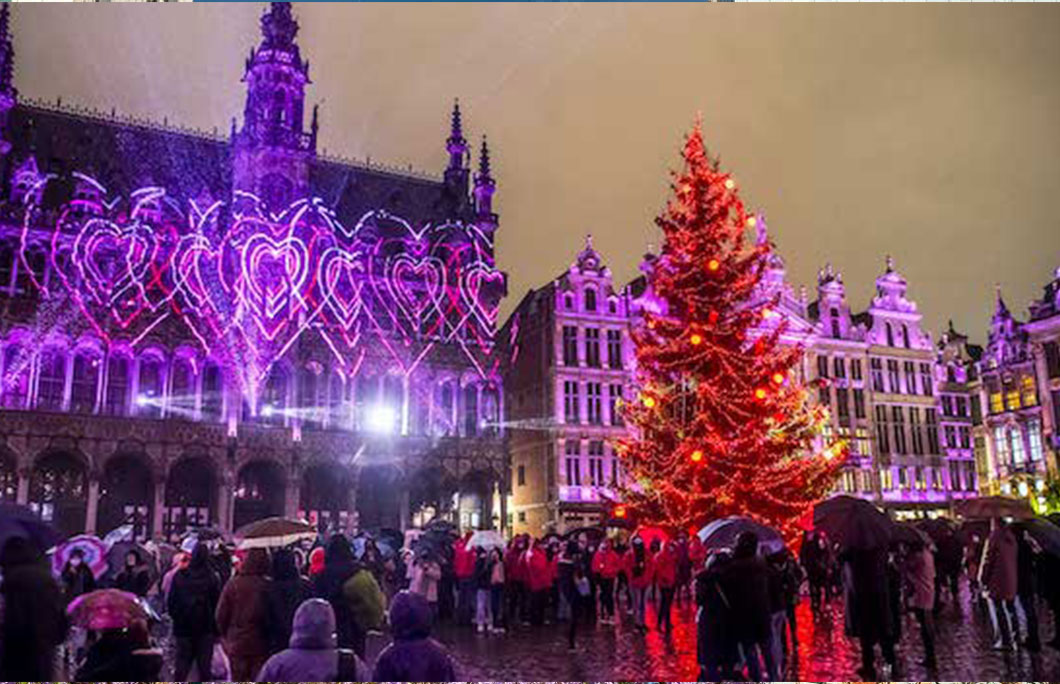 1. Winter Wonders – Brussels, Belgium
Dates: November 25 2022 – January 1 2023
Attendance numbers – 2.4 million
TikTok Views – 658,200
For a serious dose of festive schmaltz, Winter Wonders is our standout Christmas market for 2022. Over 200 chalets crowd around the gorgeous Grand Place, illuminated by colourful twinkling lights. From here, the festival spreads across the centre with an ice rink, a big wheel, a traditional life-size Nativity scene and an 18-metre Christmas tree. This year, the market celebrates its 20th anniversary, so you can expect a bumper festive edition with 360° audio-visual performances, films and concerts too.
---