The 25 Best Coffee Shops In Germany
Craving the best coffee in Germany? You've come to the right place.
Germany's coffee scene is actually among the best in Europe – home to trendy cafes and micro roasters, the coffee here is a standard all on its own.
The attention to detail found in the country's coffee shops and their championing of independent roasters makes it a coffee-lover's dream.
Best Coffee Shops In Germany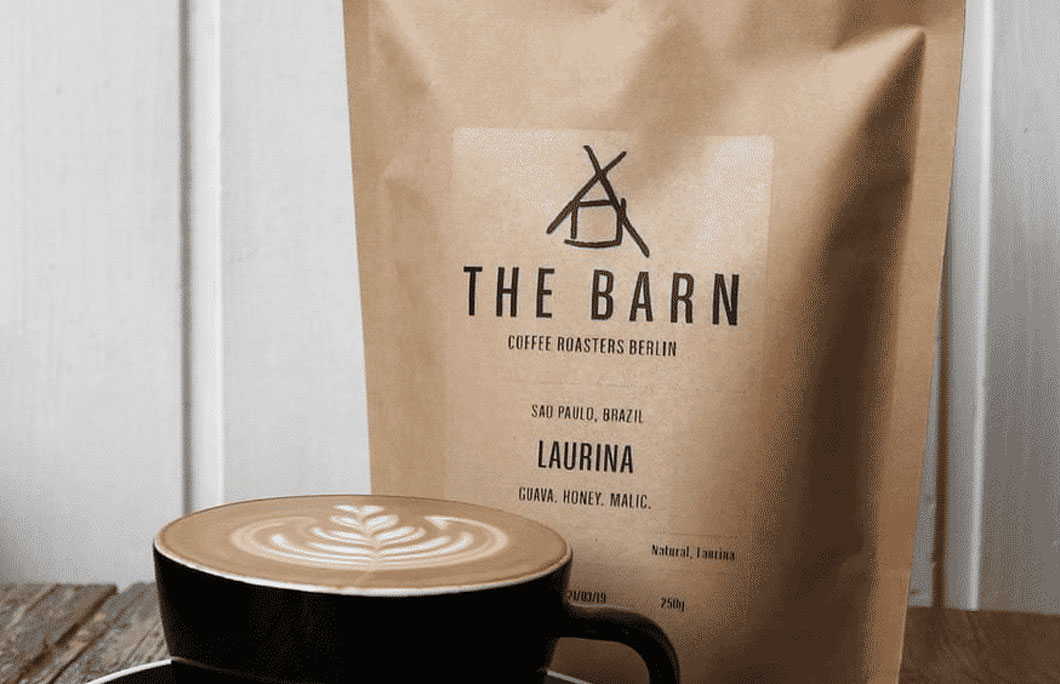 1. The Barn – Berlin
The Barn is a leading coffee roaster known all over Europe and has been driving the speciality coffee movement forward since 2010. Drinking coffee in their shop at source is one of the greatest culinary experiences you'll have when it comes to coffee in Germany.
---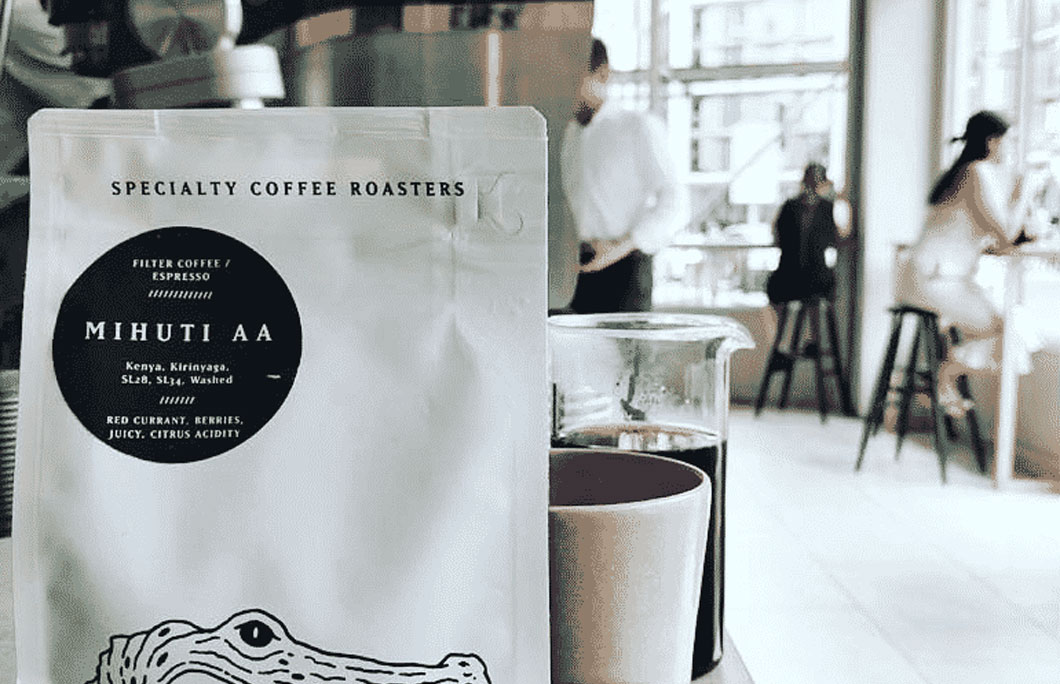 2. Man Versus Machine – Munich
When people first stumble upon this place they instantly get hooked and realise the coffee is the best in Munich. Man Versus Machine also does wholesale and even outdoor catering for events like weddings. Their wholesale coffee branding is as good as it gets and customers can't wait to get their deliveries.
---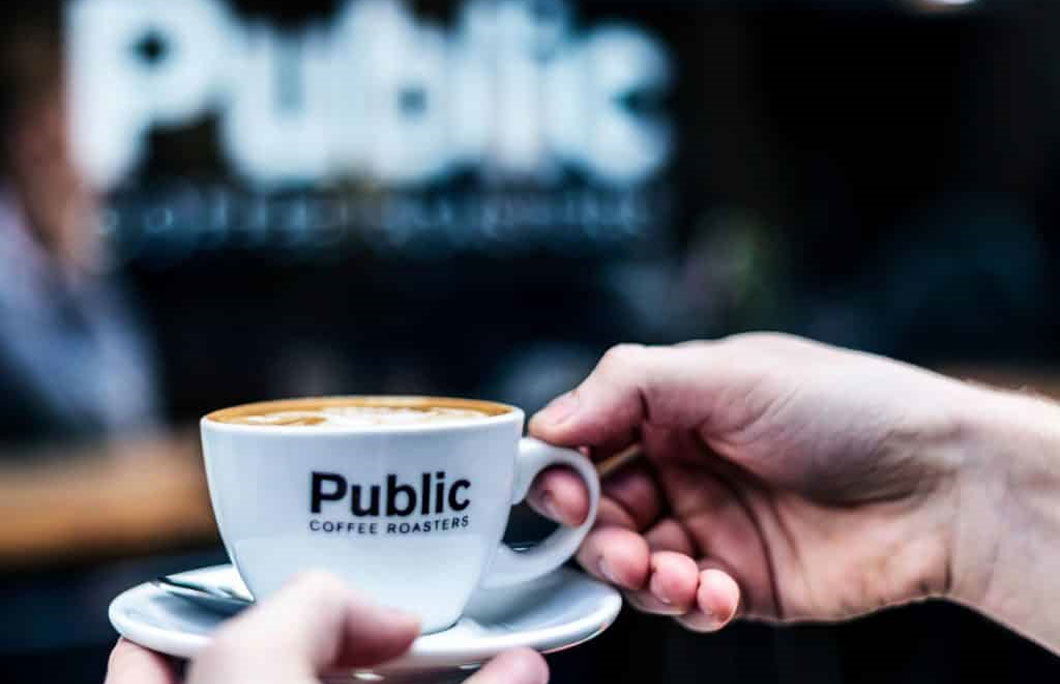 3. Public Coffee Roasters – Hamburg
Public Coffee Roasters is a specialty coffee roastery with three coffee shops in Hamburg. It's a well-designed, intimate space that packs a big punch when it comes to their brews.
Their team of baristas are always happy to chat to customers about all things coffee and how they prepare the coffee here. You can also get their fresh roasted coffees to take home in all their cafes, or online.
---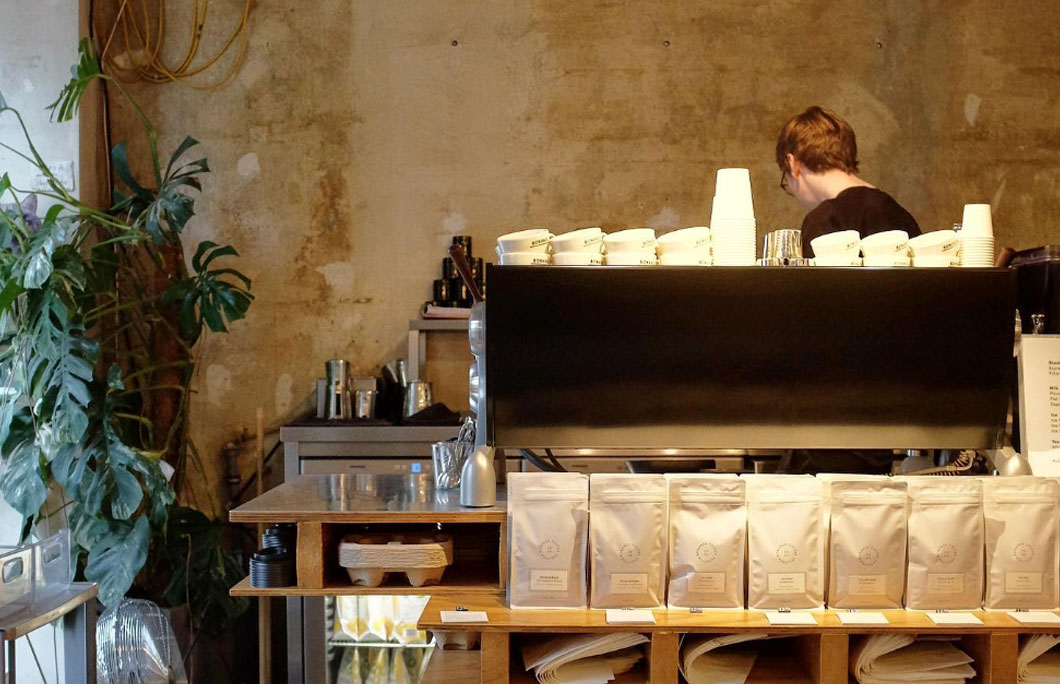 4. Bonanza Roastery – Berlin
As soon as you walk into this Berlin institution you just know you are going to have a great experience. Wonderful coffee made exactly how you like.
They have a unique approach when it comes to how they roast their beans: they roast it as little as possible, enough to fully develop all flavours, with the aim to highlight what makes a coffee distinct.
---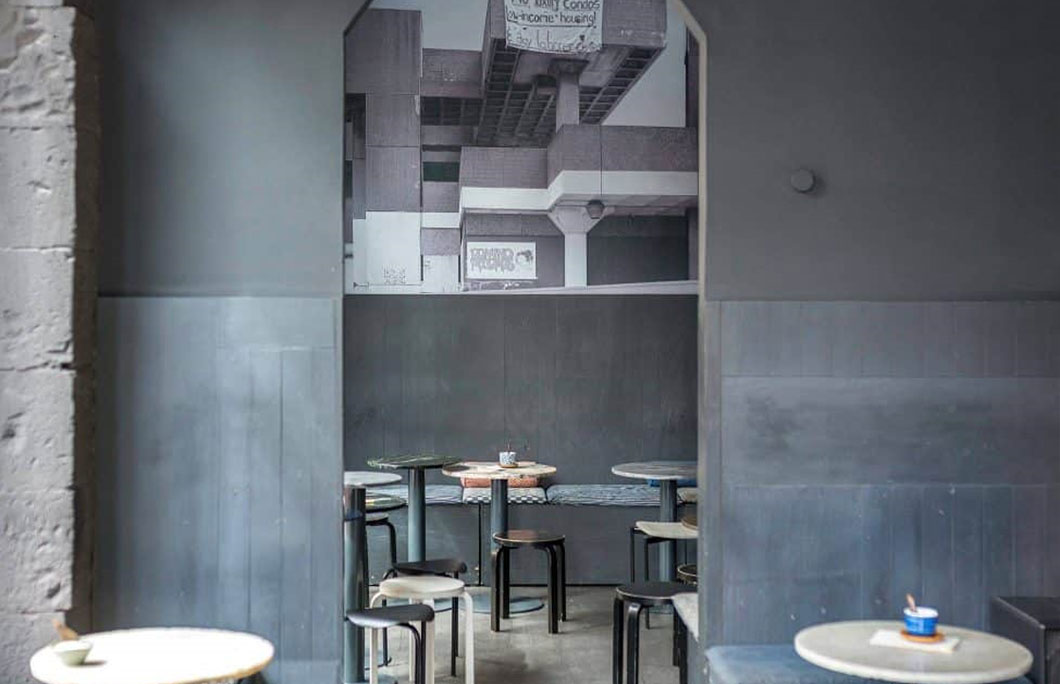 5. Plank – Frankfurt
Named after famous sound engineer Conny Plank, Plank is smack bang in the heart of Frankfurt and is a must-visit for amazing coffee in Germany. It's a super slick cafe by day and a bar by night, with sleek black walls and homemade treats.
The coffee is simple yet perfect – think smooth espresso.
---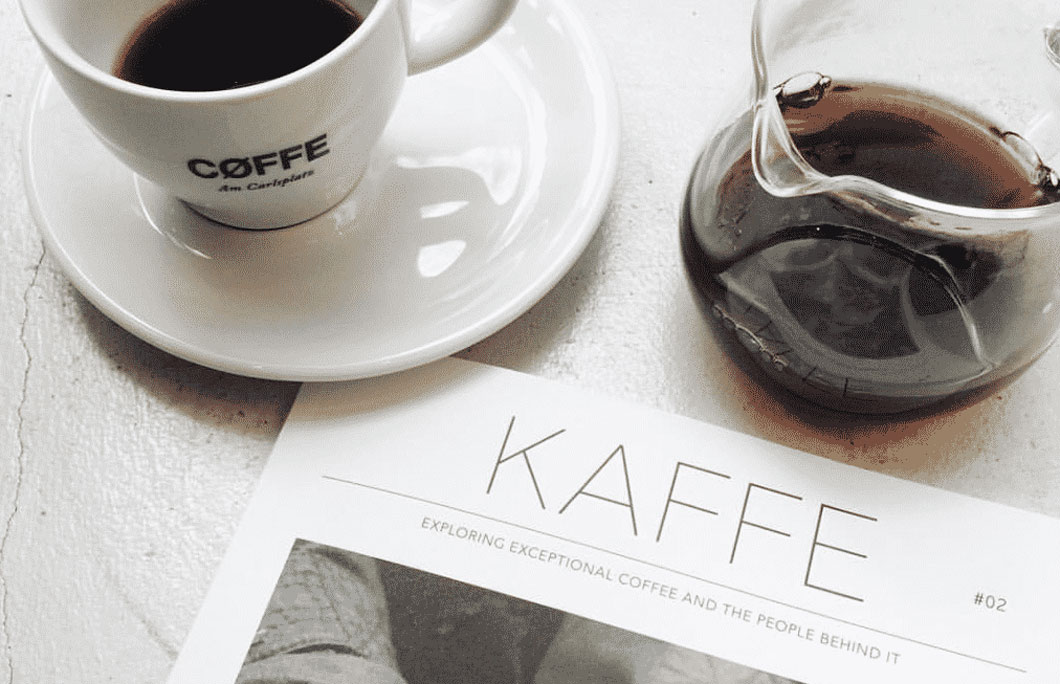 6. Cøffe – Düsseldorf
This Scandinavian-style cafe brought a new vibe of coffee to Dusseldorf, with minimal interiors and fruity coffee roasts. They source their beans sustainably and consciously, highlighting local German roasteries with a rotating guest roaster each month.
Freshly baked cinnamon buns and Scandi treats are the cherry on top.
---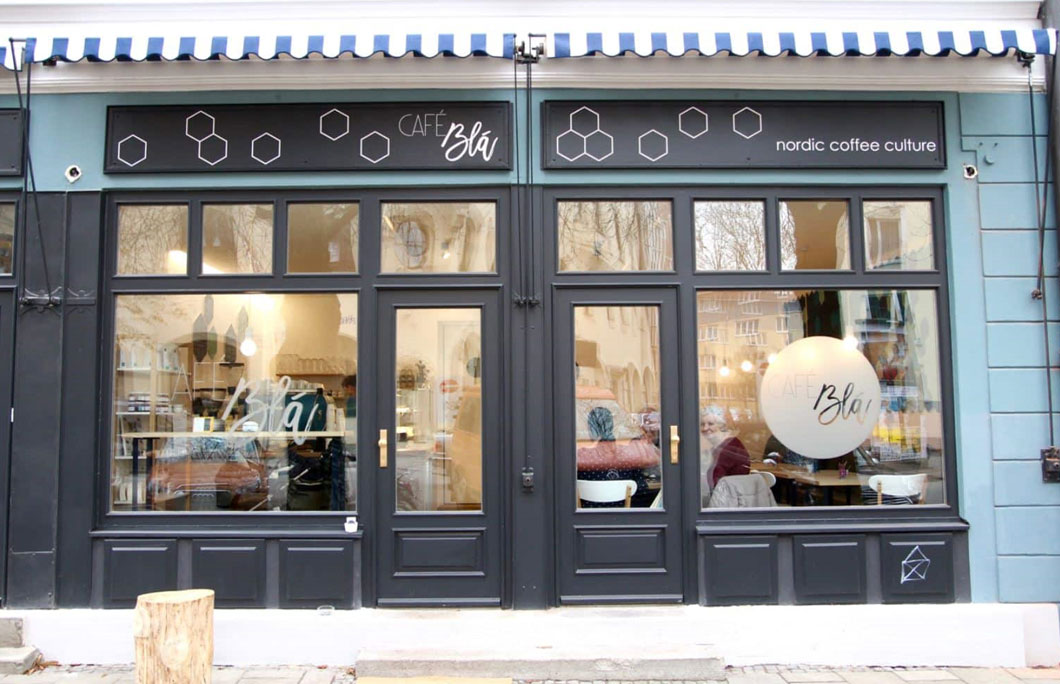 Image: Melanie Böhme
7. Café Blá – Munich
Café Blá is one of Munich's most popular coffee shops and the inspiration of this shop comes all the way from Iceland. This hip shop brings Nordic coffee to Germany and does it with the best filter coffee you might find in Munich.
Drink coffee the Nordic way at Café Blá and get their immensely popular filter coffee.
---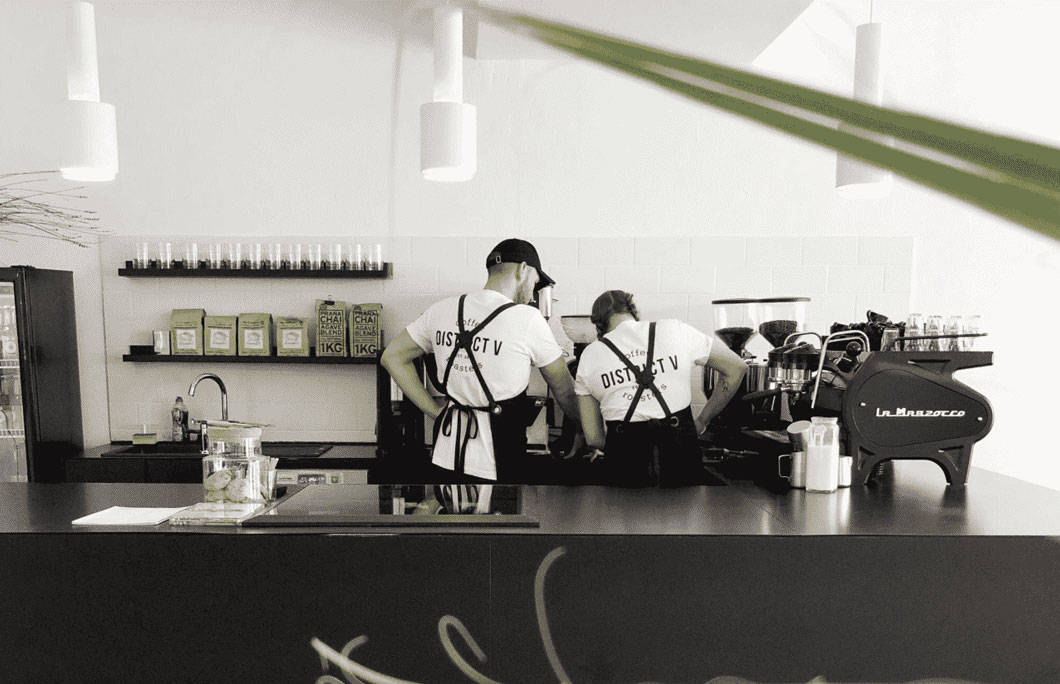 8. District V Coffee Roasters – Ingolstadt
District V (as in 'five) Coffee Roasters are some of the most passionate roasteries you'll ever come across. They expertly roast beans from Guatemala and Brazil and brew them up in a sleek coffee store with a talented team of baristas.
They keep in close contact with their South American producers, knowing that a great cup of coffee starts at the source.
---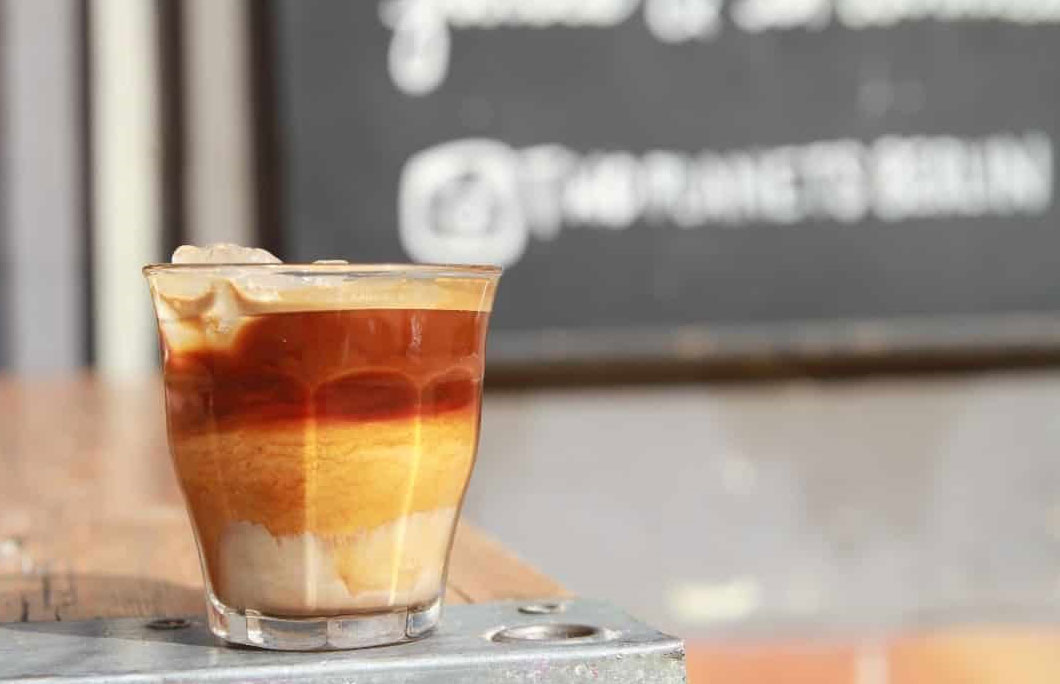 9. Two Planets – Berlin
Although many people come here just for the amazing and colourful food options, it's the coffee that really stands out. Two Planets has some of the best fresh ground coffee in town.
They brew up coffee from local Berlin roasters such as Five Elephant and do the best damn cold brew you'll ever taste.
---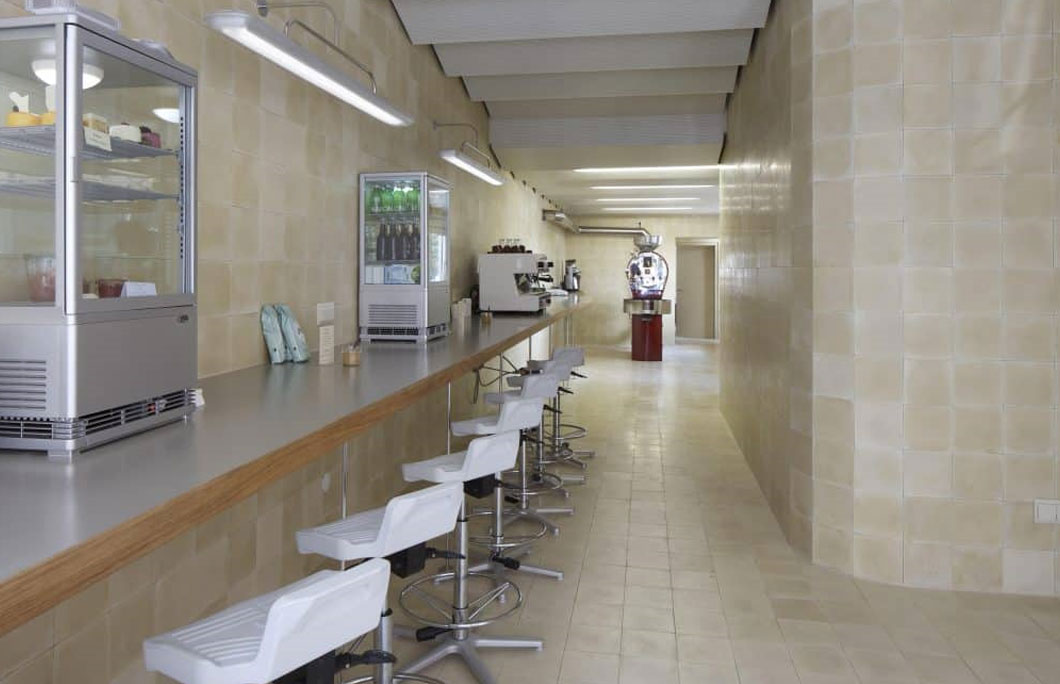 10. Van Dyck – Cologne
Van Dyck is about as good as it gets when it comes to coffee in Germany – so that's very good. All the raw coffees they roast come from fair trade and organic farming and are roasted to perfection in a Probat drum roaster.
It's a small coffee roasting company, but packs a might punch.
---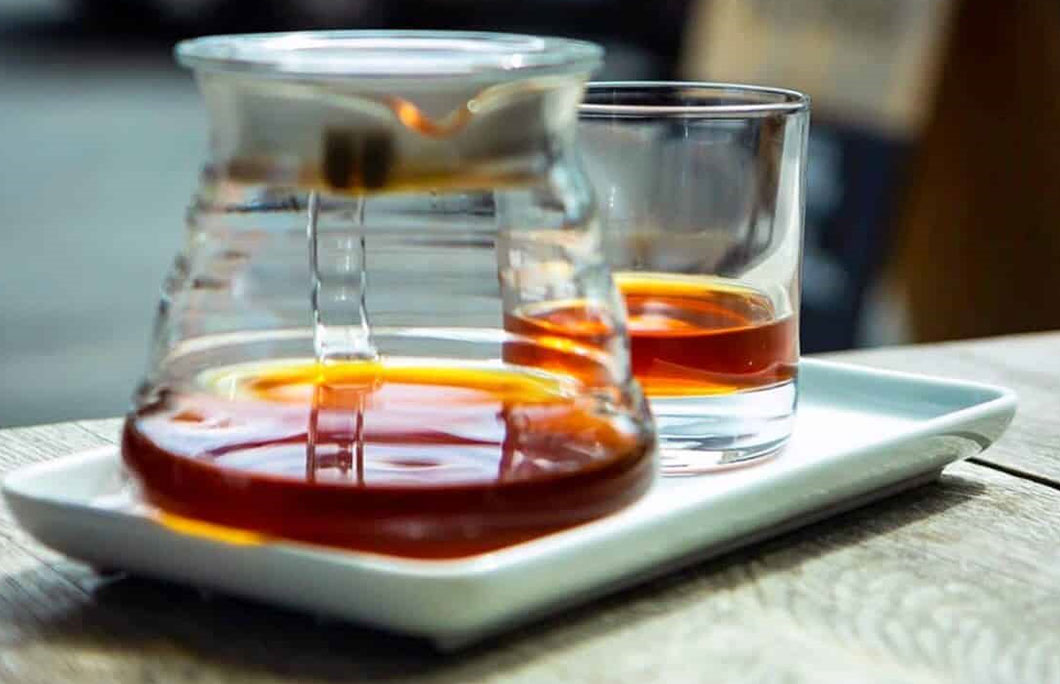 11. The Holy Cross Brewing Society – Frankfurt
If coffee is a religion, then this is the proper place of worship. The Holy Cross Brewing Society are serious about their coffee, measuring it out by the miligram for the perfect brew.
They keep things simple on the menu, with espresso coffees or filter, using beans roasted by local German roasters.
---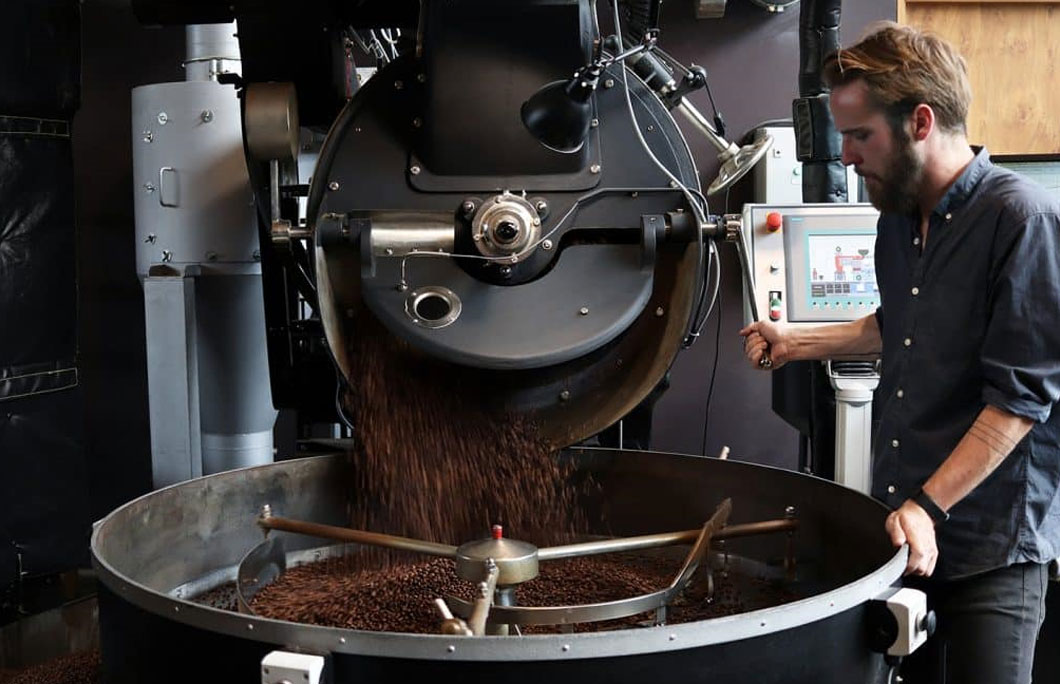 12. Elbgold Coffee Lab – Hamburg
The Elbgold branch in Hamburg's Schanzenviertel is home to their largest café (with a large outdoor terrace) and the roasting house.
As well as classic coffee specialties, they also offer siphon, cold drip and nitro coffee. And of course, you can also buy their freshly roasted beans.
---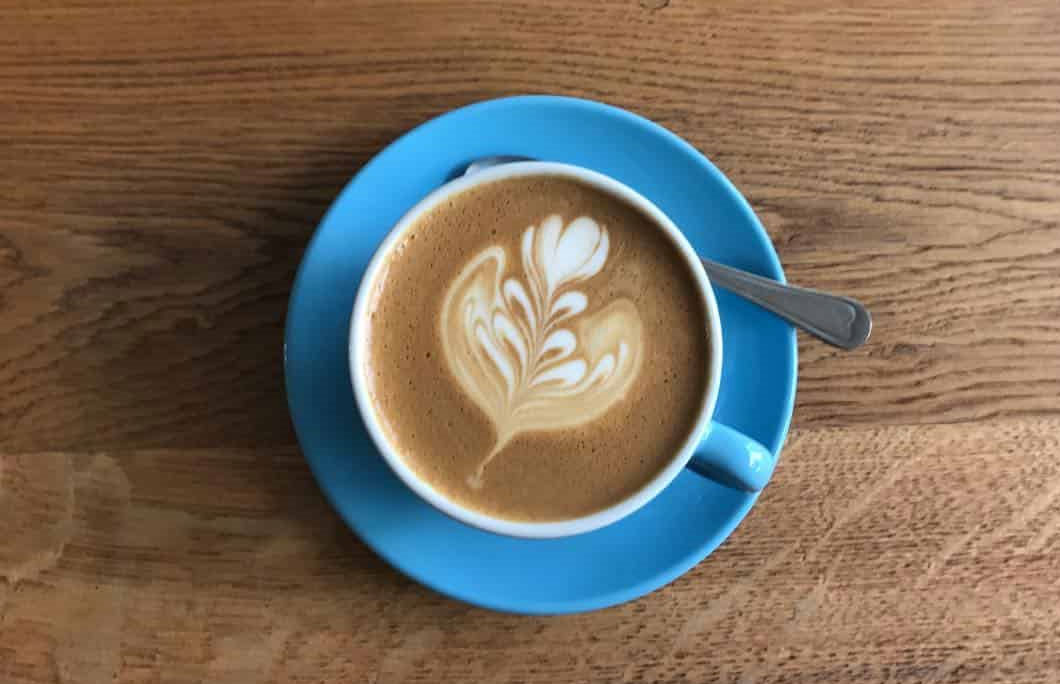 13. Coffee Profilers – Berlin
This Berlin coffee spot is one for the absolute caffeine purists. They use La Marzocco Strada MP3 group, Anfim grinders and Hario accessories to brew up these bad boys. The coffees on the brew menu, as well as in the espresso hopper, change almost every day.
Save up your coffees for the day and come in here with a good book and have a couple of coffees and just relax. Stunning.
---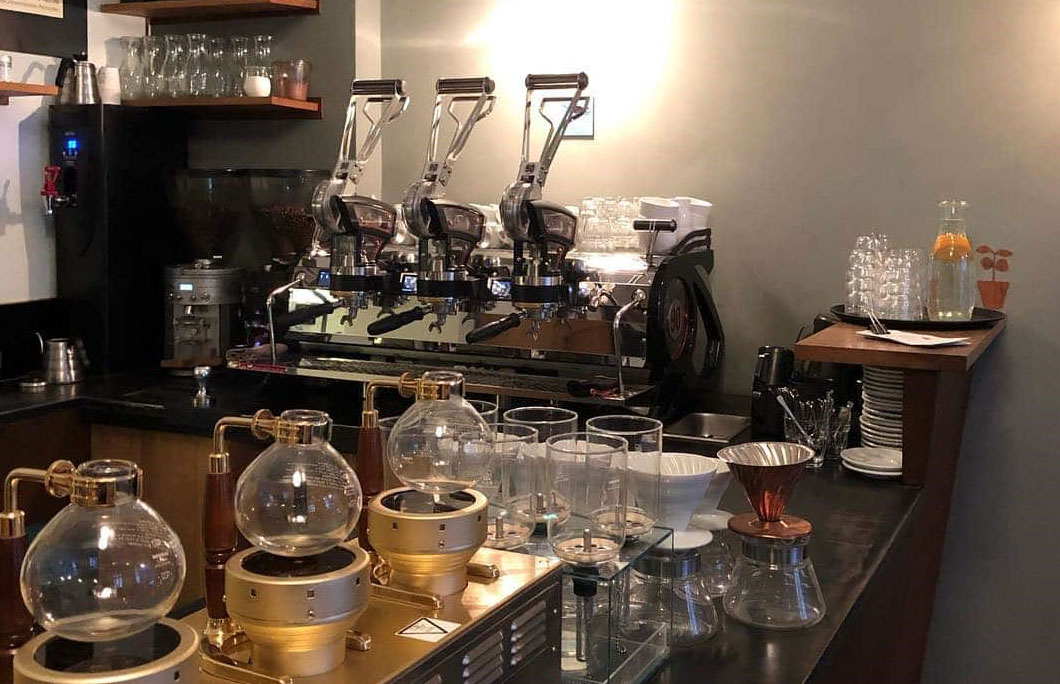 14. Chapter One Coffee – Berlin
This neighbourhood cafe in Kreuzberg is a super simple spot that lets the coffee do the talking. Staff here are passionate AF about coffee and will happily chat about whatever delicious roasts they have on the menu that day.
They get extra marks in our book for being dog friendly. It's a must-try for when you're on the hunt for amazing coffee in Germany.
---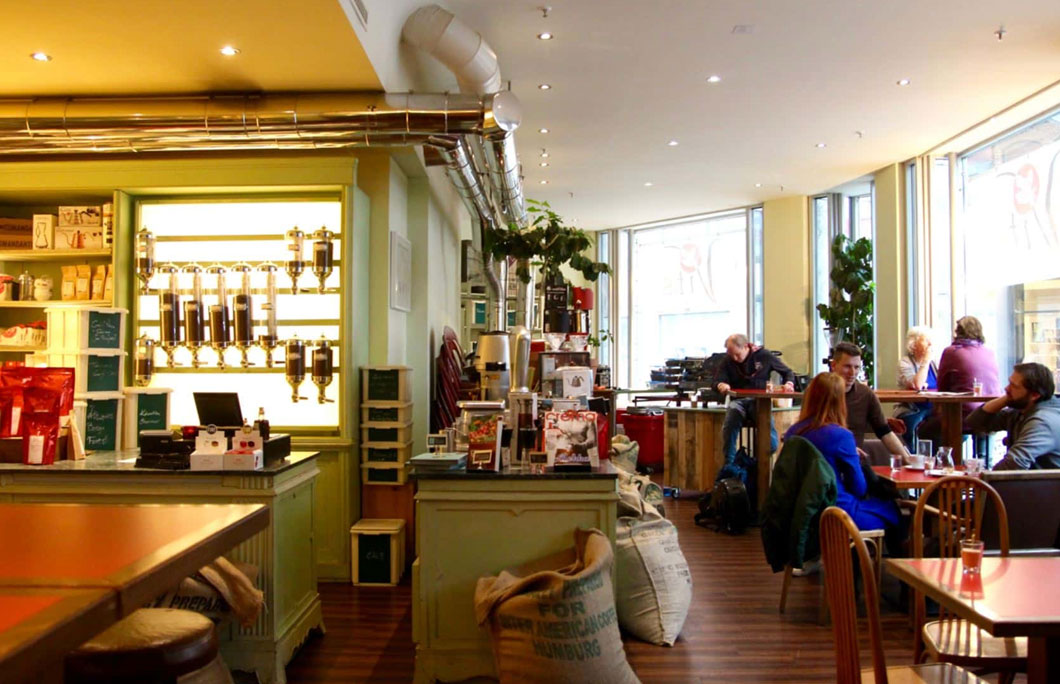 Image: Melanie Böhme
15. Vits der Kaffee – Munich
Vits der Kaffee is an older Munich coffee shop that serves up the classic coffees as well as a good selection of specialty coffees. They have focused on bringing modernity to their coffee offerings and even hold coffee-making courses to the public.
Come to Vits for a cup of coffee (from Peruvian beans) and piece of German cake to start your morning.
---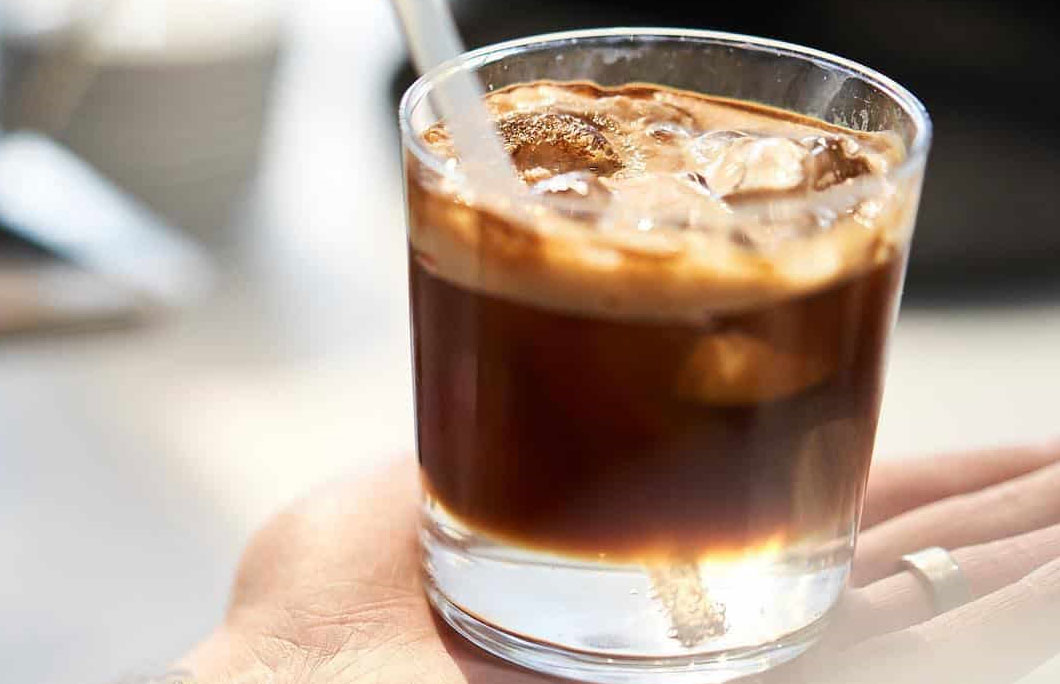 16. Kaffeesaurus – Cologne
Kaffeesaurus is a lovely coffeehouse in Cologne that roasts ethical coffee from top spots such as Brazil, Peru, Honduras or India. They run a tight ship when it comes to keeping such a high standard of coffee and it goes all the way through to their expert baristas.
They also have their own little bakery in the cafe, so you can expect incredible sweet treats.
---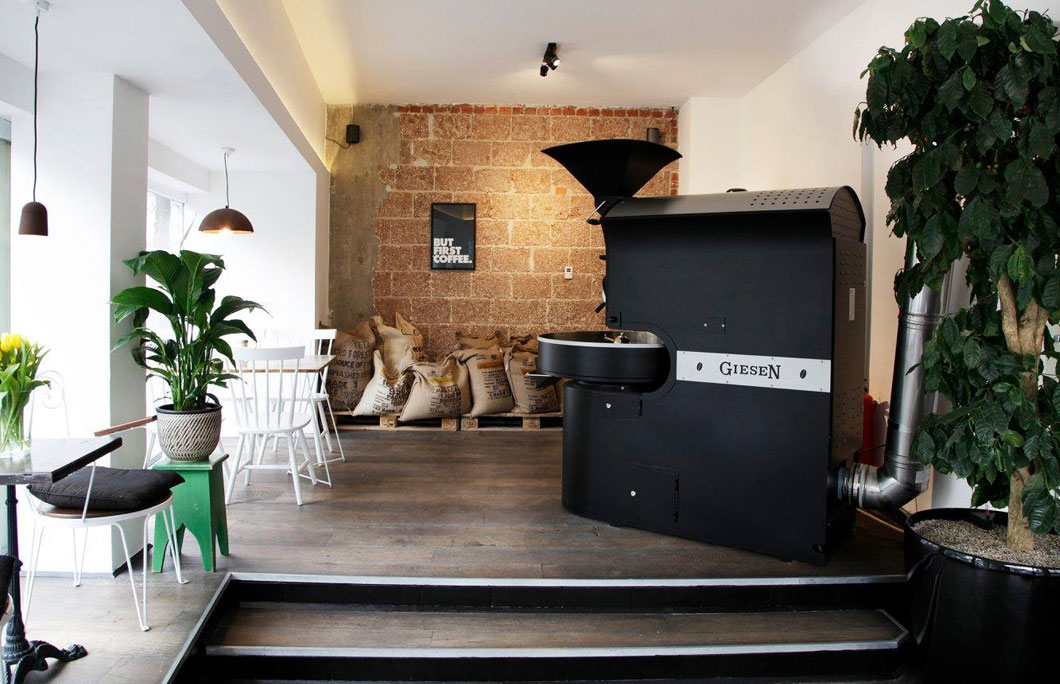 17. Mókuska Caffè – Stuttgart
Mókuska Caffè was founded in 2014 and is Stuttgart's first specialty coffee roasting company. They roast the world's finest single-variety coffees, from either single origin beans or micro-lots.
The cafe itself is a real beauty, with the aroma of freshly brewed coffee hitting you as soon as you walk in.
---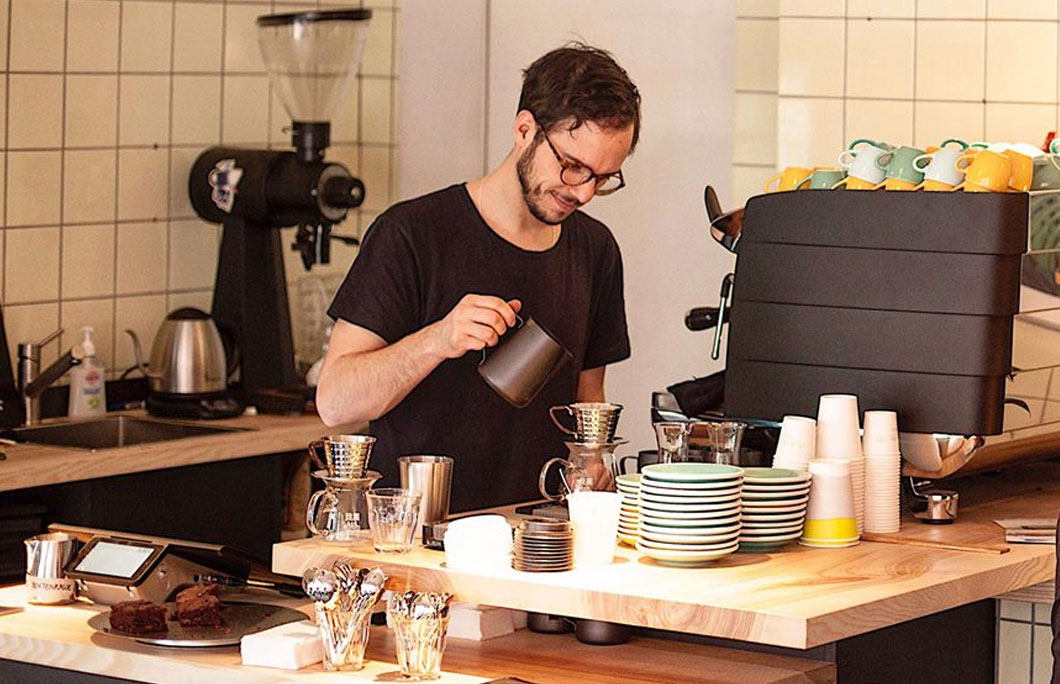 18. Playground Coffee – Hamburg
This popular coffee place at St. Pauli becomes a playground for creative ideas – either through the coffee roaster, behind the espresso maker or with a manual filter. They only use high quality coffee and roast locally in Hamburg.
---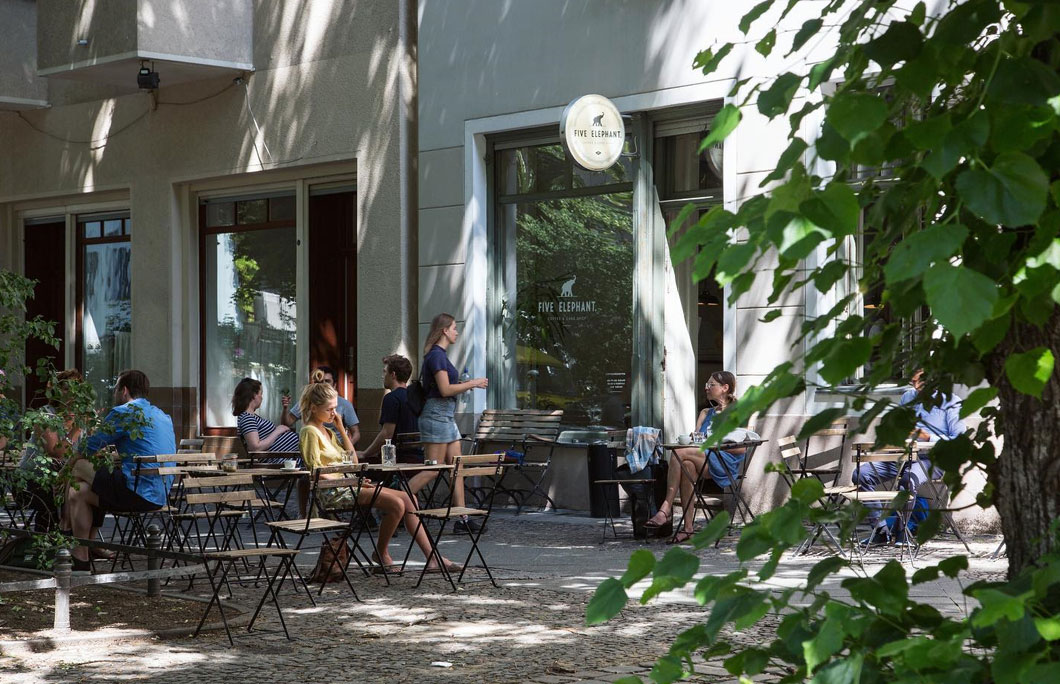 19. Five Elephant – Berlin
Five Elephant is a specialty coffee roastery, bakery and cafe in Berlin. It's one of the best known roasters in the country, supplying beans to hundreds of places. So it's only natural that you need to try it at the source.
Sitting out on the terrace here with one of their best brews is one of the all time Berlin coffee experiences. What more could you ask for?
---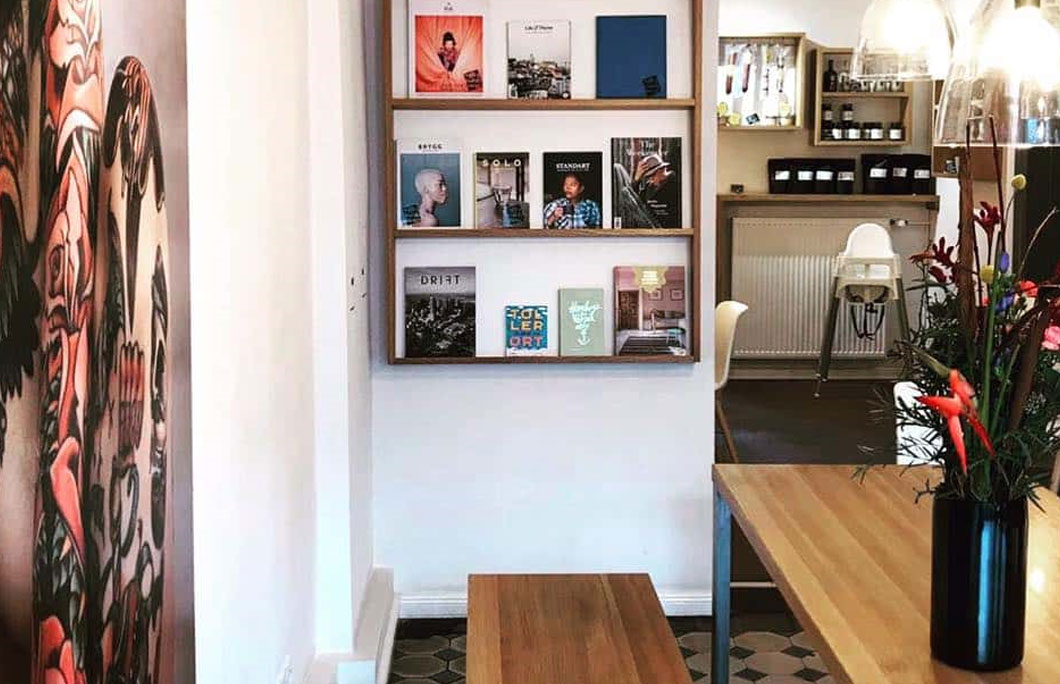 20. Balz und Balz – Hamburg
Owned by two siblings, the brother and sister team here are totally obsessed with top-class coffee. You'll feel right at home in the bright and airy coffee shop, which also does delicious cakes and sandwiches.
---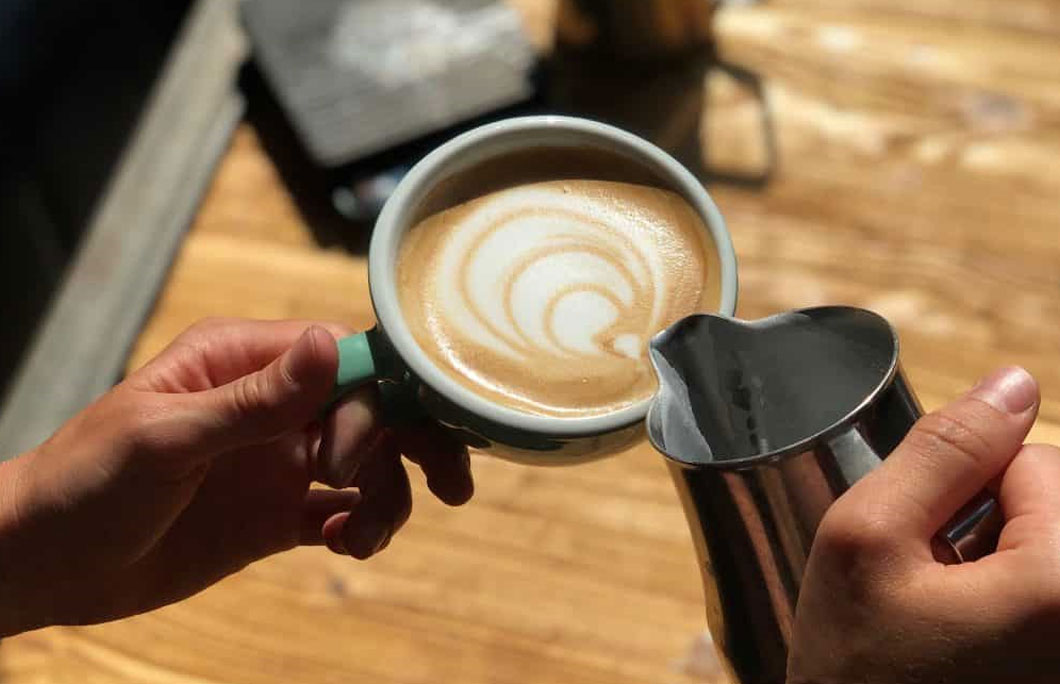 21. Franz Morish Kaffeerösterei – Leipzig
The heart of their café is their own roaster from Giesen and a beautiful Slayer machine so you can expect only the best of the best brews here. They have a special house roast as well as a range of other tasty roasts that you can try.
Be sure to try their cold brew – it's the bomb.
---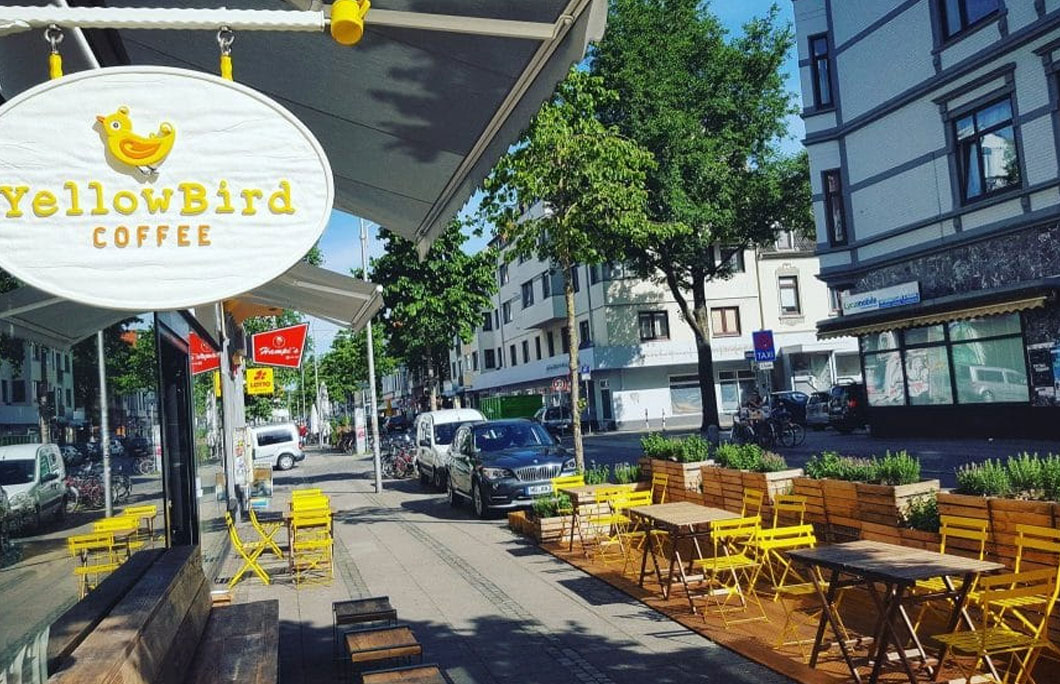 22. YellowBird Coffee – Bremen
YellowBird Coffee is a charming spot for a cup of coffee or two in Bremen. They brew up delicious coffee in all sorts of ways, from espresso to pourovers. You can chat with the passionate baristas or even pop in for one of their regular cupping and tasting events.
They also have a super cute coffee truck that can be hired for private events!
---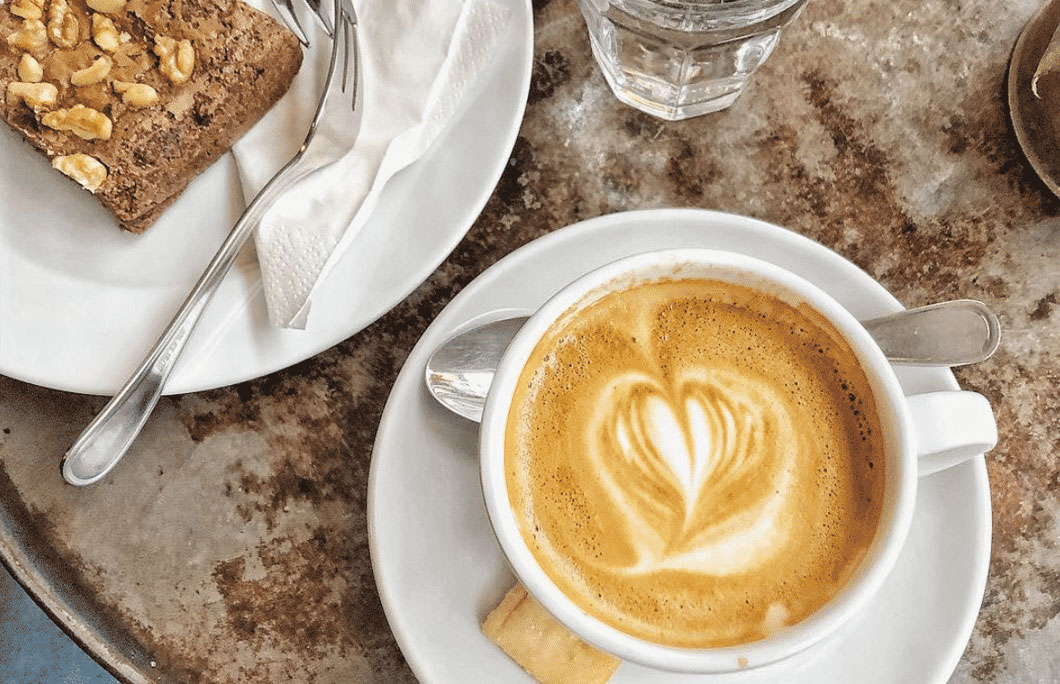 Image: @pardonme_lika/Instagram
23. Gangundgäbe – Munich
Gangundgäbe (Gang and Gaebe) is a casual and relaxing coffee shop in Munich. The interior of the shop will remind you more of your mother's dining room than a coffee shop, but make no mistake, they make some of the best light roasts in Munich.
Their specialty of lighter coffee roasts here is what you should try and if you like it so much, you can buy a bag of their beans as well.
---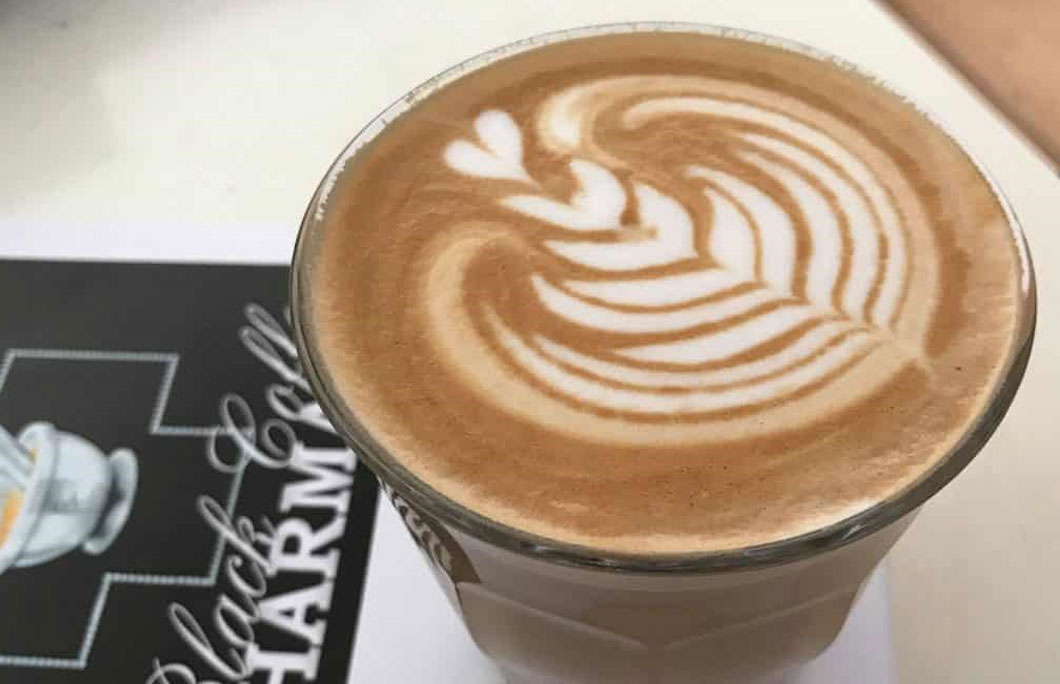 24. Black Coffee Pharmacy – Bonn
Black Coffee Pharmacy is a slick espresso bar in Bonn, including a mobile coffee cart. Coffee comes from Cologne-based roaster Heilandt and it's seriously good. It's a favourite of locals and visitors alike, and has a loyal fanbase of people who will only come here for their morning coffee.
---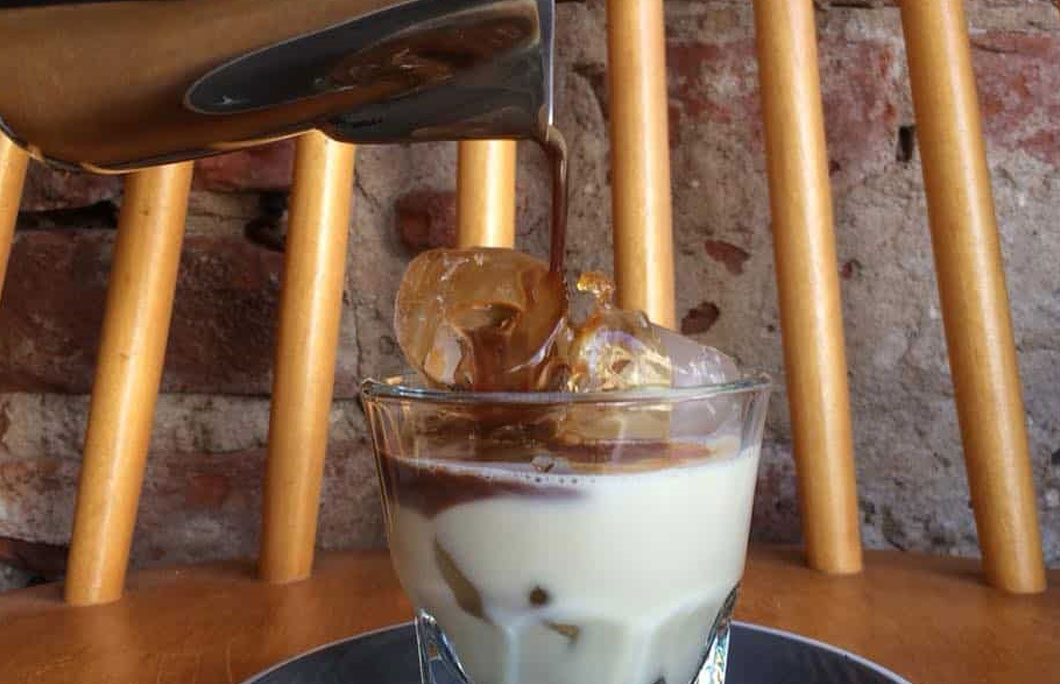 25. V17 – Hanover
Hands down the best coffee shop in Hanover, and one of the best spots for coffee in Germany, V17 specialises in light roasts that are perfect for filter or Aeropress. They use a rotating guest roast for their espresso drinks so there's always something new and exciting to sample.
The space itself is sleek and stylish and there's also droolworthy pastries. A winning combo.
---