The 50 Best Craft Beer Bars In Europe
The growth of craft beer brewing in the last decade across Europe has been absolutely explosive, as people began to keep an eye out for slightly more exciting taste profiles and unique places for a night out.
With consumer tastes changing and people looking for more specialised craft beers, budding entrepreneurs have popped up all over the continent to create new small batch brews, with larger alcohol companies also dipping their toes into the craft beer space.
The real winner from all this craft creativity is you, fellow beer drinking friends. So, to help you all find some better beer experiences in Europe we've picked the 50 best craft beer bars across the continent…
The 50 Best Craft Beer Bars In Europe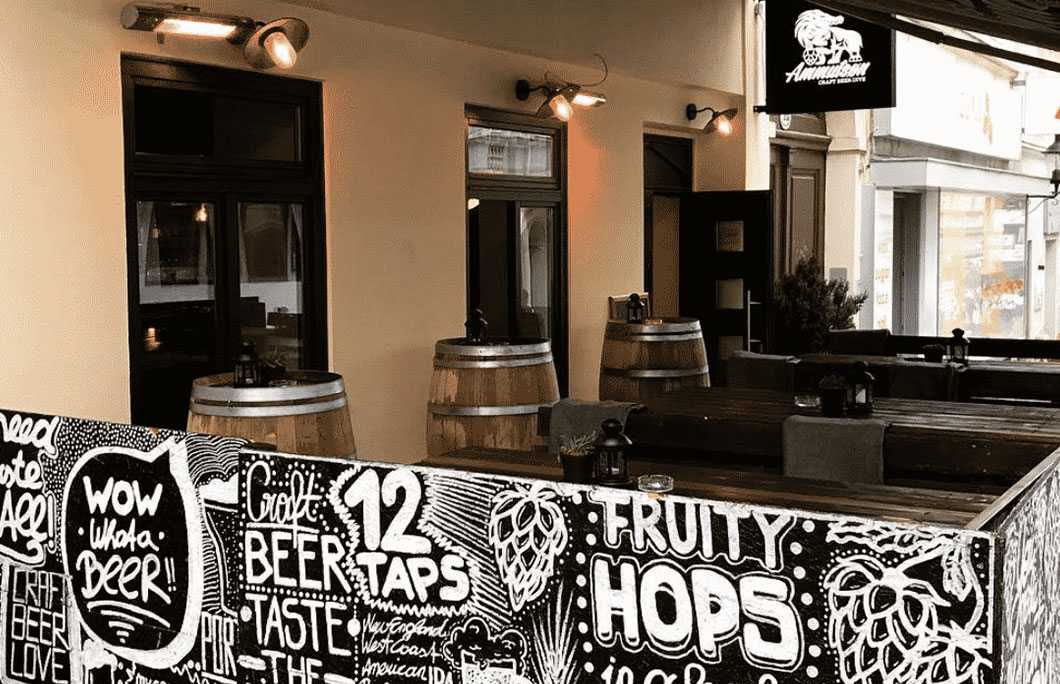 1. AmmutsØn Craft Beer Dive – Vienna, Austria
There's 12 different beers on tap which change on a regular basis ,as well as a large selection of bottled beers and cans. They believe that their independence and the brewer's independence are key to beer quality and diversity. We agree – grab a seat on the terrace in summer and you'll be in heaven.
---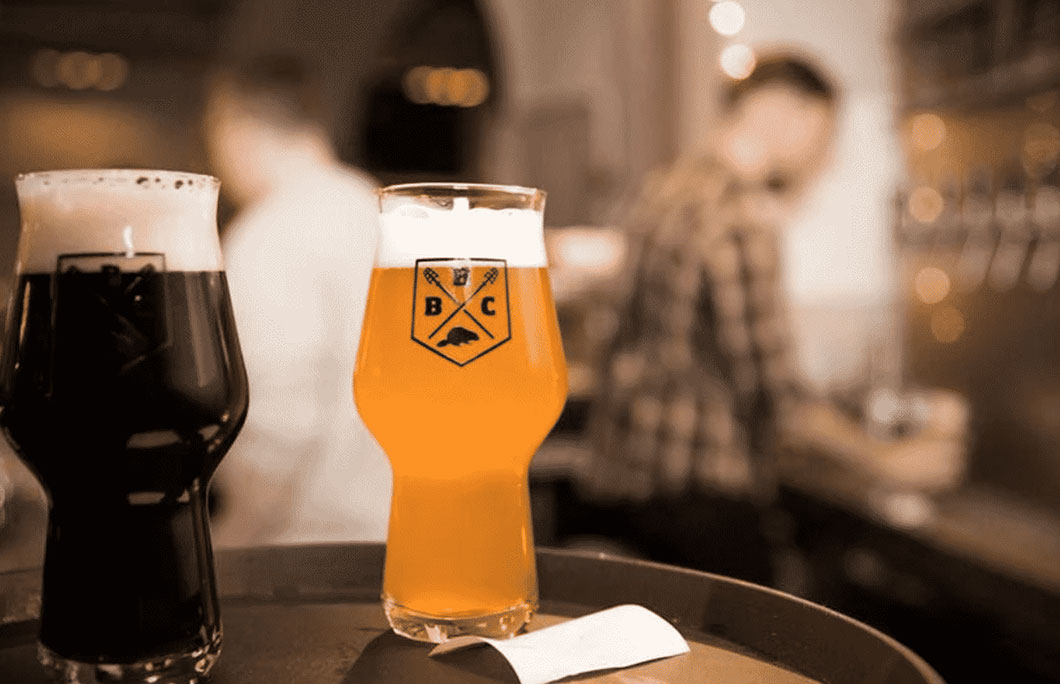 2. Beaver Brewing Company – Vienna, Austria
Beaver Brewing Company makes classic craft beer varieties as well as rotating experimental beers on-site. They also have a kitchen that offers a variety of traditional American food which is the perfect sustenance for sampling even more of their delicious beers.
---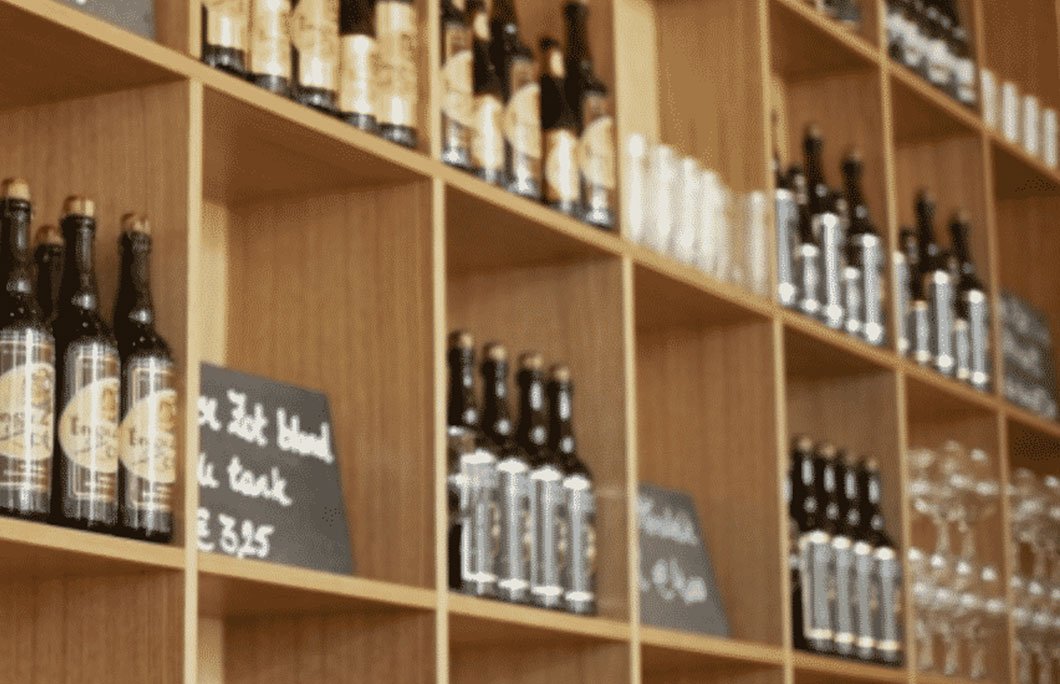 3. Brouwerij de Halve Maan – Bruges, Belgium
For centuries the Maes family has been brewing beer on the Walplein in Bruges. The history of the brewery is contained in a unique museum and guided tours are organised every day.
After the tour, their tavern is the perfect place to try one the beers whilst looking over the canals – knowing that you are drinking beer in probably the most famous craft beer country in the world is unbeatable.
---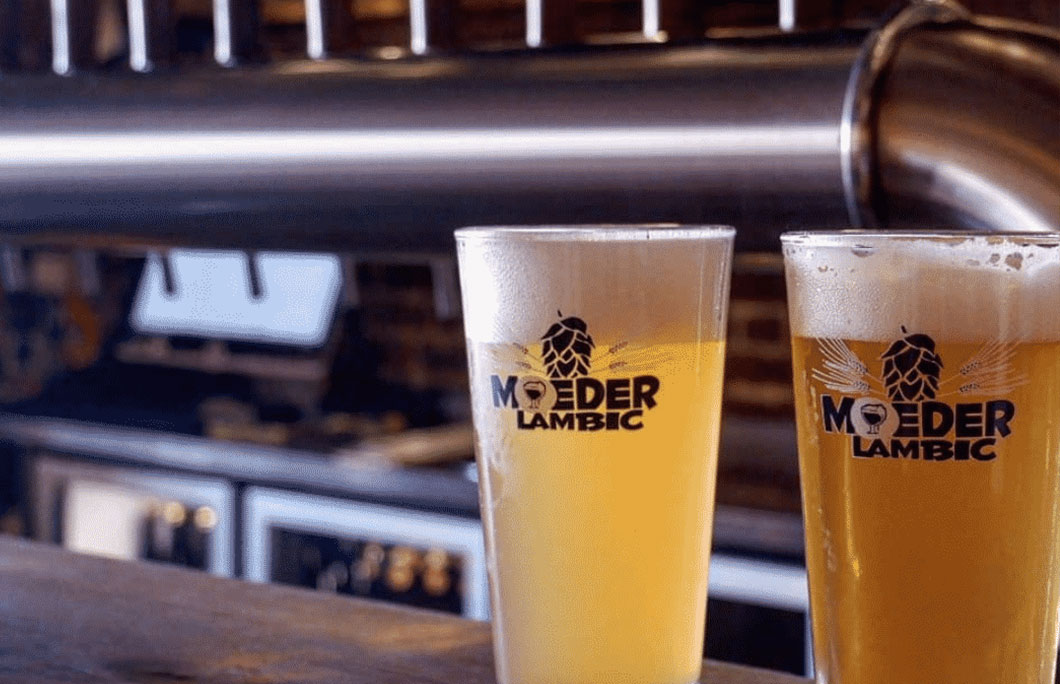 4. Moeder Lambic – Brussels, Belgium
Moeder Lambic opened in 2006 and now has two locations in the city (with one in St Gilles) both offering a modern take on the classic Belgian brewing scene. This is a place to come if you want to experiment with some Belgian beers outside the 100s of known ones and try something different.
The super knowledgable staff are always willing to talk you through your options, whether you're a beer beginner or craft expert.
---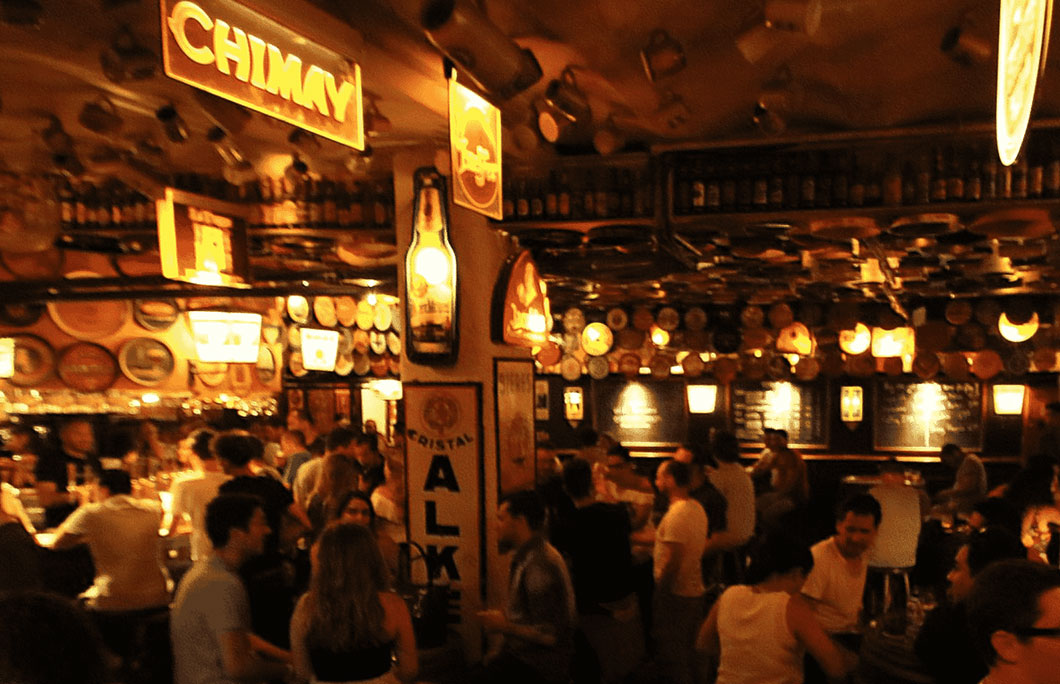 5. Delirium Café – Brussels, Belgium
This super bar owns the Guinness Book of records award for having the most beers on stock – a huge 2004 brews to choose from. Delirium is an institution in a country that is famous for beer but this pace isn't just about the choice. With a buzzing room and great conversations it's the sort of place you'll come back to over and over again.
---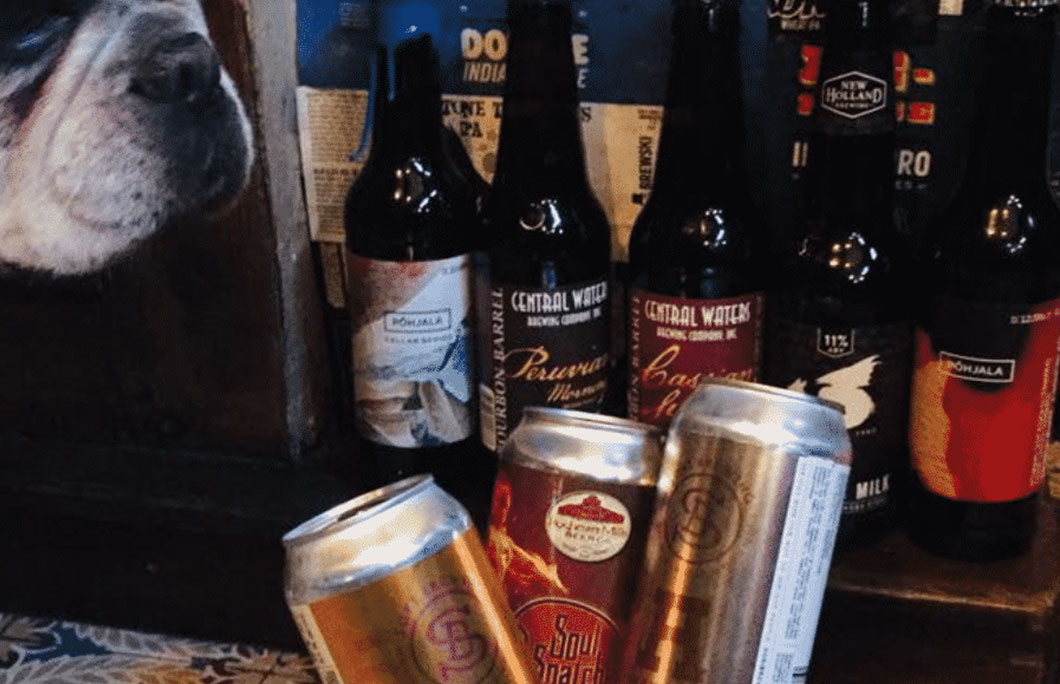 6. Billie's Bier Kafétaria – Antwerp, Belgium
Billie's Bier Kafétaria isn't just a regular pub, but a true tasting room where real beer enthusiasm is lived and breathed by local and foreign guests. This is a spot where you can enjoy your beer and discover new varieties from over 100 beers that they stock. They're also dog friendly, so your pooch can soak up the good vibes too.
---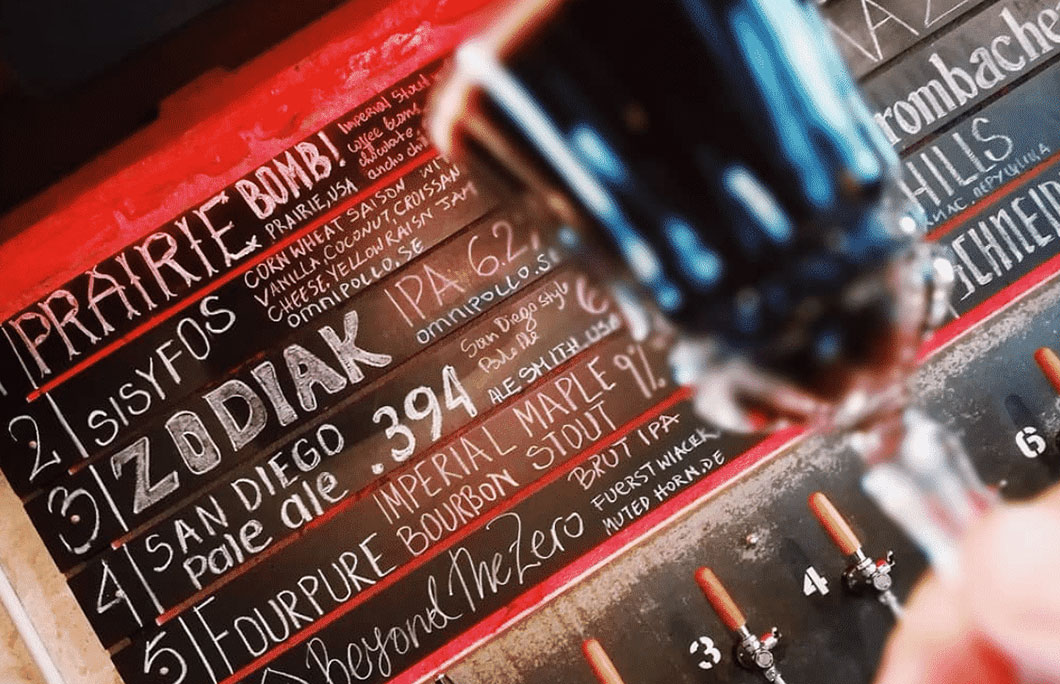 7. Kanaal – Sofia, Bulgaria
A simple, stripped back room where they focus on providing a large selection of craft beers with minimal fuss on the decor. They also have a gorgeous airy terrace which makes this the perfect place to come with friends (especially in the warmer months) to try out some new beers from their constantly changing menu.
---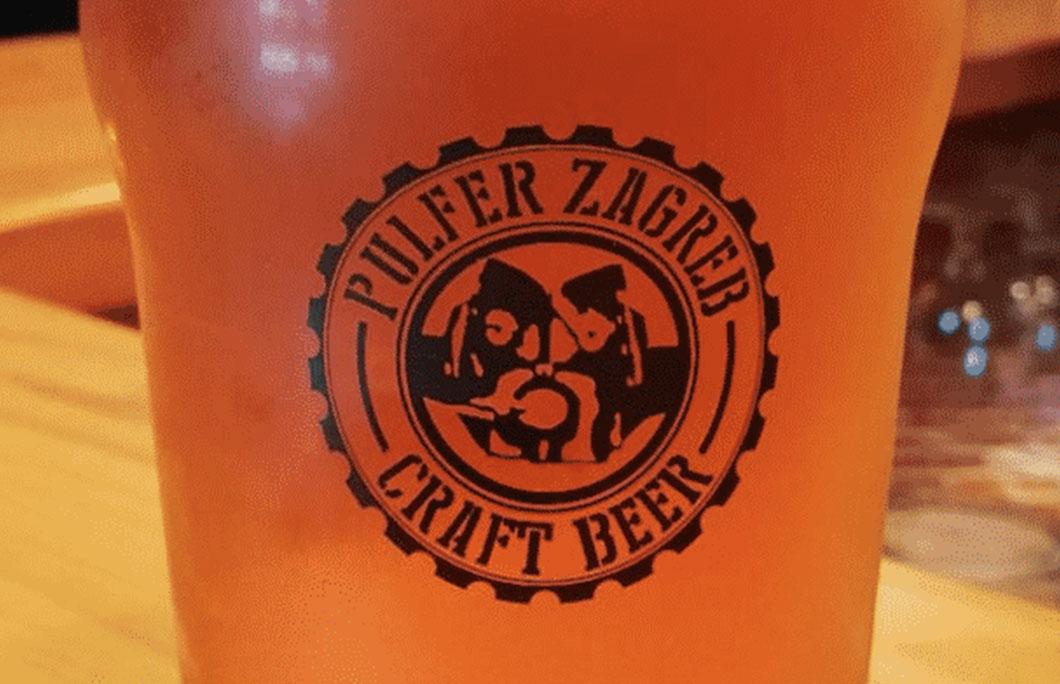 8. Hop In Craft Beer Bar – Zagreb, Croatia
A small unassuming bar that lets the beer do the talking and which has a cosy feeling to it, even with just a few people in the bar. Beers are constantly changing on the chalk board and with many of them in and around €3 you are getting some serious value for money.
---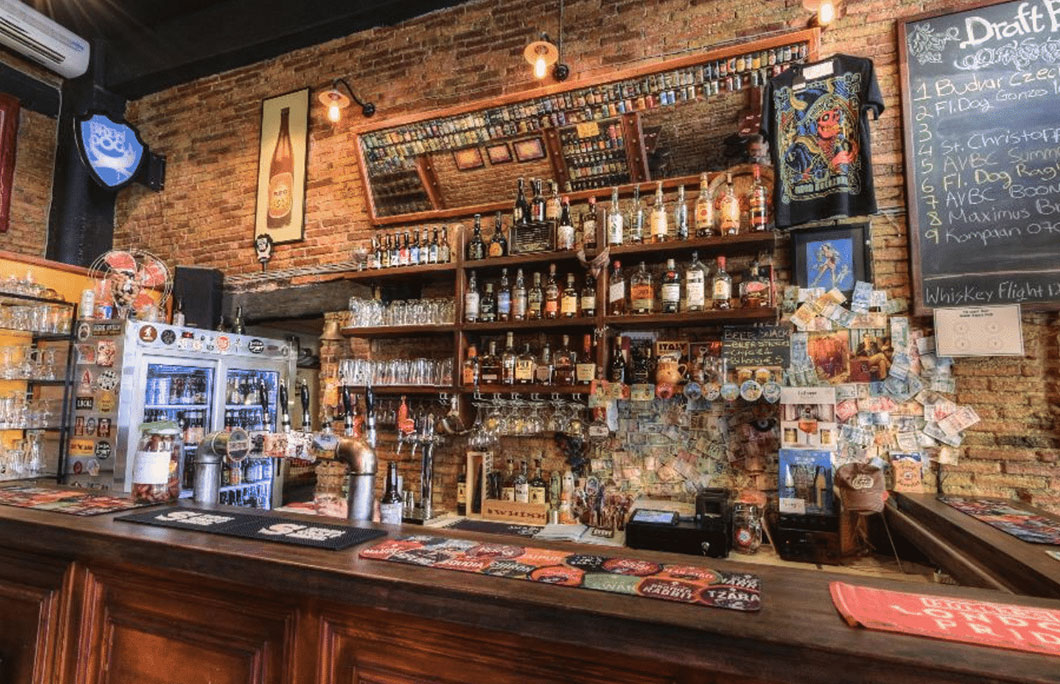 9. Brewfellas – Cyprus
Founded in 2009 and in the heart of the old city, this is one of the few true homes of craft beer on the island of Cyprus. Their focus is on "bringing you as many quality beers from around the world". Popping in here after a hot day in the sun makes the beer taste even sweeter.
---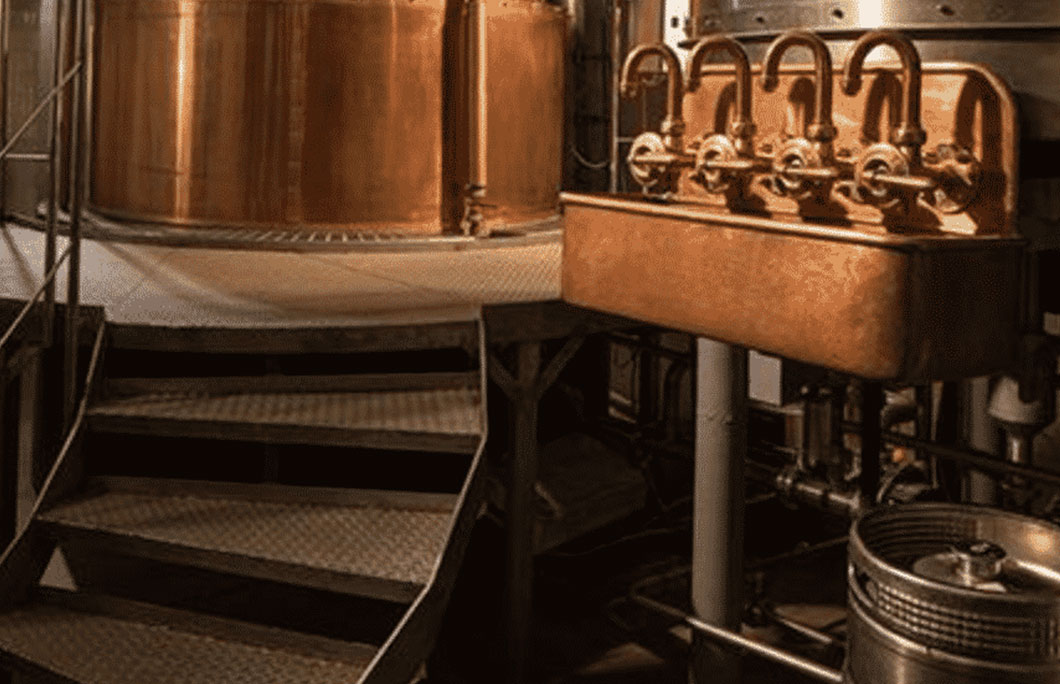 10. Vinohradský pivovar, Prague – Czech Republic
The perfect place to come with a small group or a couple of friends when in Prague. The small brewery tour is led by super knowledgable experts, the restaurant serves up food to match the beers and you can stay and work your way through their latest batches. An all-round fantastic beer lover's experience.
---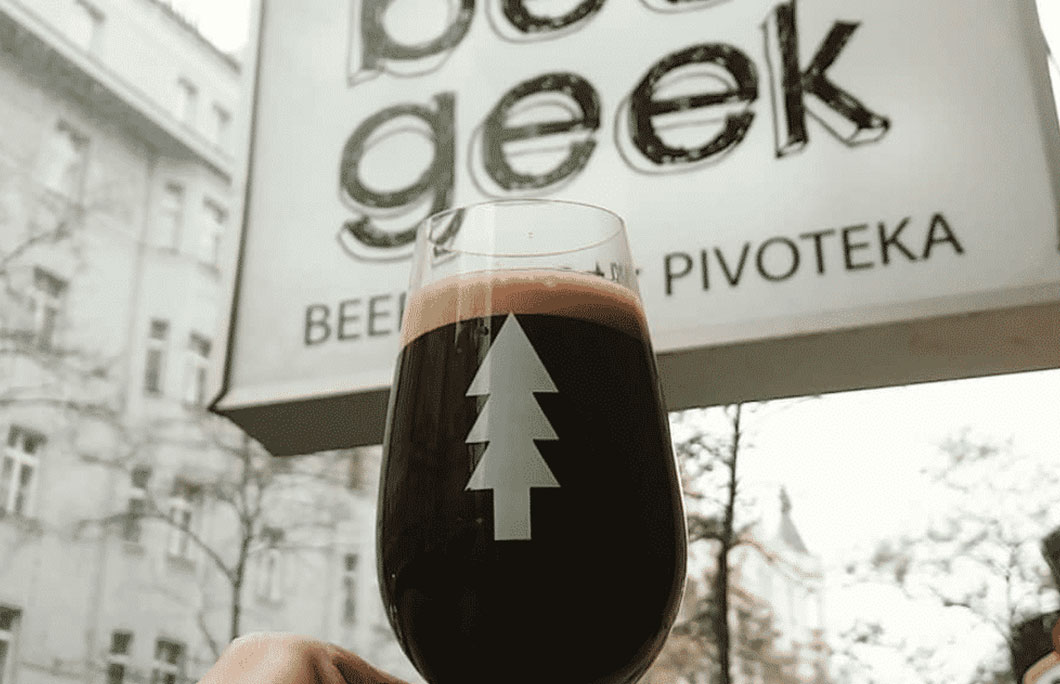 11. BeerGeek Bar – Žižkov-Vinohrady, Czech Republic
With 32 taps to choose from there is a beer for everybody here, plus they change 10-15 of their beers every single day to keep the choice varied. As they say themselves; "Craft is our ideology. In our bar everything is made by hand or by our friends: design, furniture, tap system, software, souvenirs, menu… We are engineers embodied in our concept of a perfect bar brought to life."
---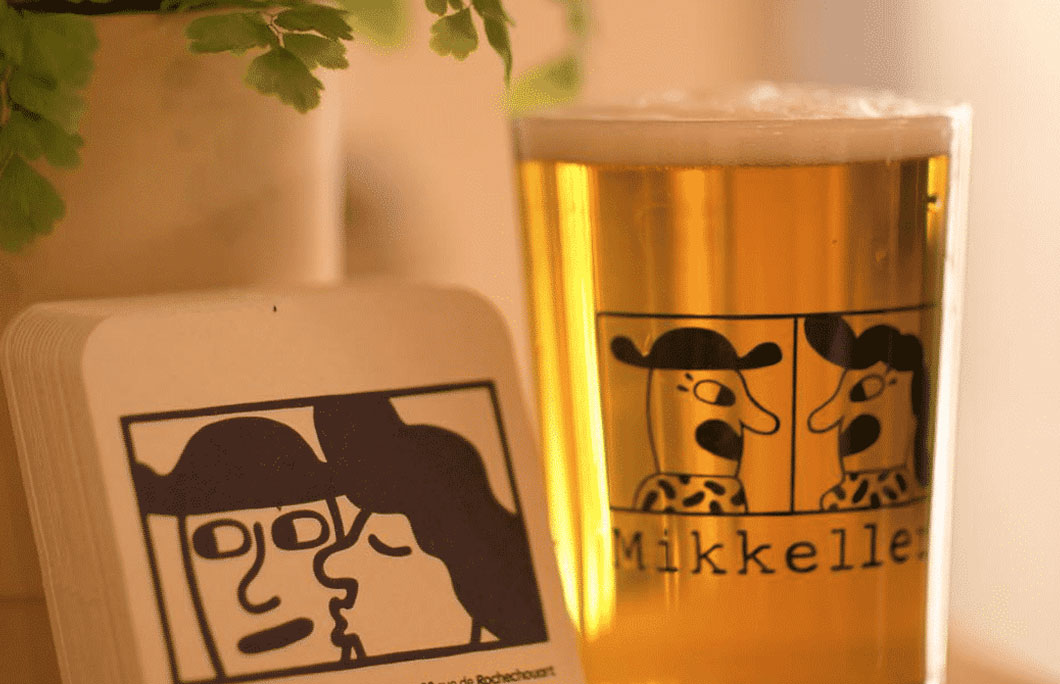 12. Mikkeller Bar – Copenhagen, Denmark
With locations not just across the country but expanding around the world, they are fast becoming one of the best known craft brands in the world. Mikkeller has a legion of super fans and brand advocates who love everything they produce. You'll find them at events, festivals; their line up is always changing and evolving to keep beer lovers excited and on their toes.
---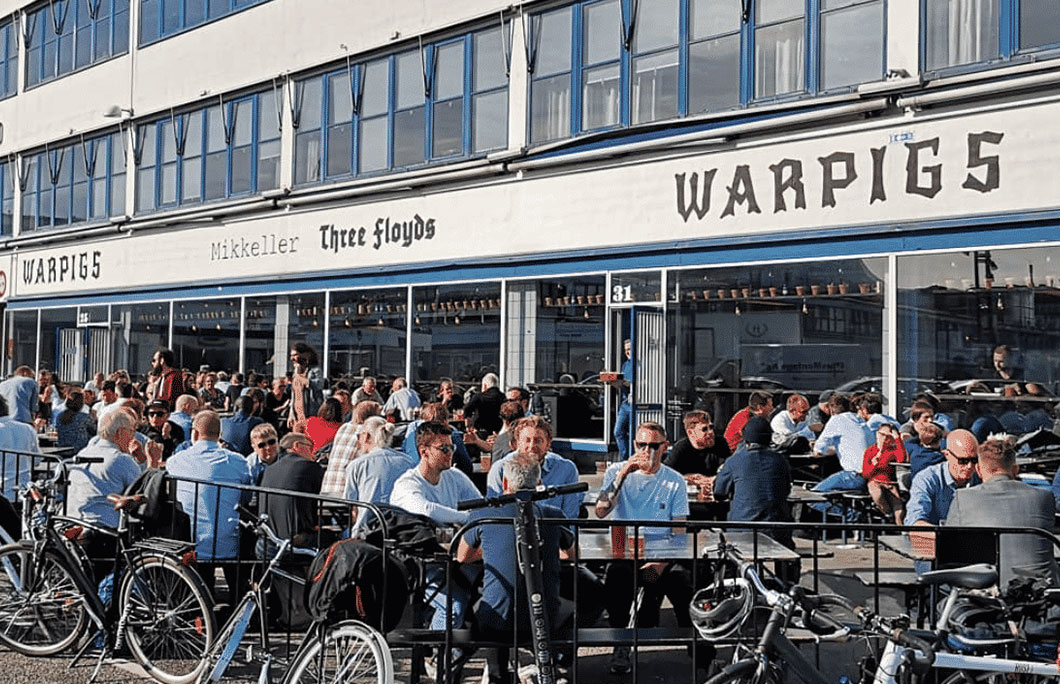 13. Warpigs Brewpub – Copenhagen, Denmark
Warpigs is a joint collaboration between American brewery 3 Floyds and the above mentioned Mikkeller, where they bring great Texas style BBQ together with quality beers in a world class venue. They promise to always have 22 fresh beers on tap and if you can bag a seat on the terrace while eating their tasty BBQ you will be in heaven.
---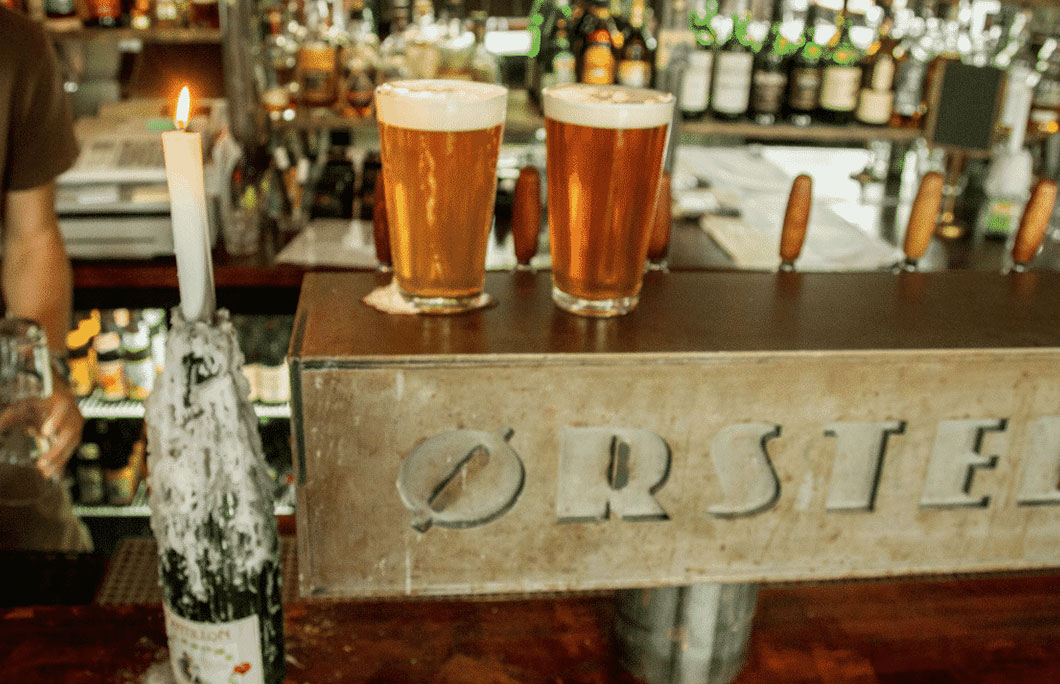 14. Ørsted Ølbar- Copenhagen, Denmark
Ørsted Ølbar is a superb bar in the heart of Copenhagen, near Nørreport Station, where they have 20 different taps and over 200 bottles to choose from. The feel is intimate with a focus on all the sports you could wish for and regular DJ sets every Wednesday. The sort of place you come for one or two but somehow stay long into the night.
---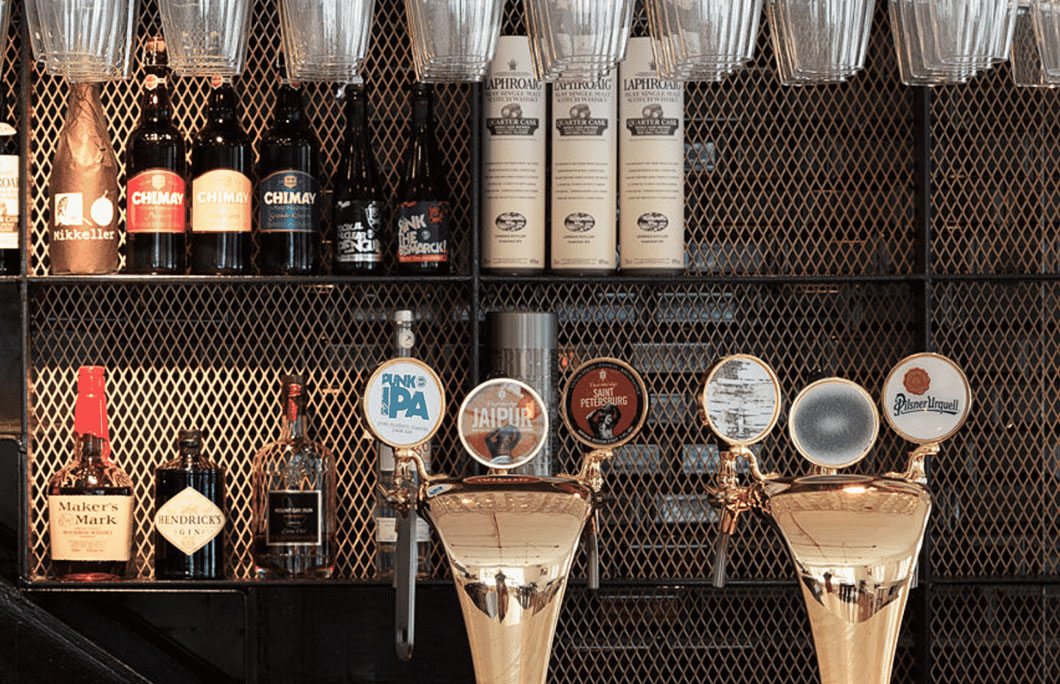 15. Pudel – Talinn, Estonia
Tallinn's first craft beer bar, Pudel is one of the main pioneers of the Telliskivi Creative District. There's 14 craft beers and ciders on tap with almost 100 bottled beers to choose from, mostly from small or local producers.
With a dog friendly policy and DJs spinning tunes all weekend long, you can't go wrong with a drink or two here.
---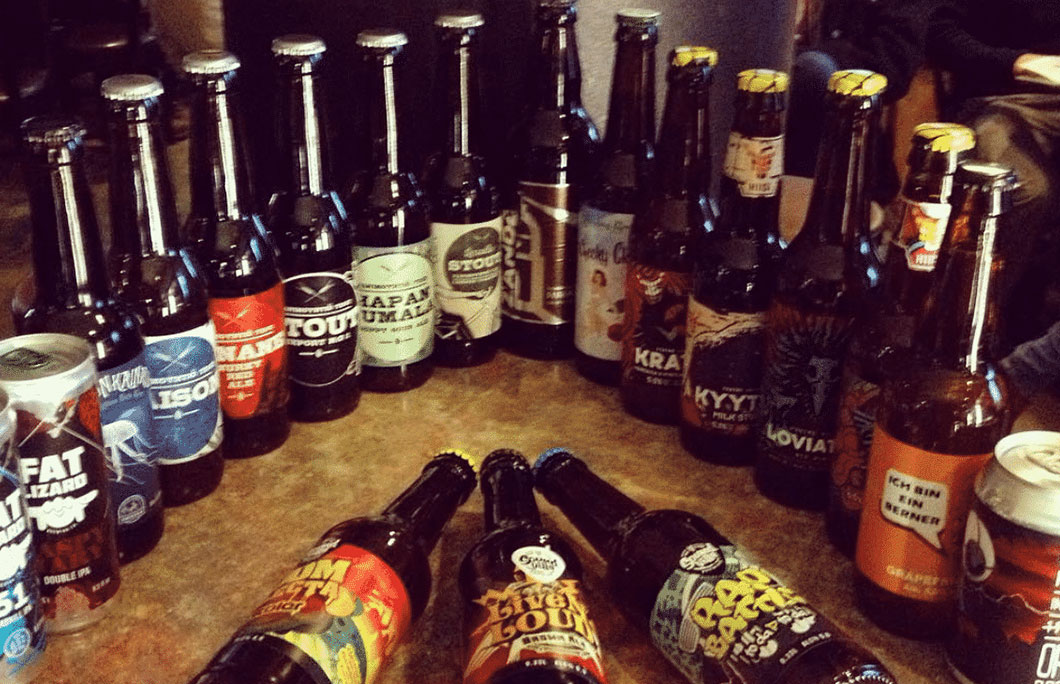 16. One Pint Pub -Helsinki, Finland
One Pint Pub is a well-known beer restaurant in Ruoholahti that has over 170 different beers , some of which come from their very own Fire Station Brewery. They're happy to arrange special beer tasting nights for groups, where you'll sample beers you won't find anywhere else.
---
17. Bier-Bier – Helsinki, Finland
A funky beer bar, Bier-Bier always has about 150 beer choices, giving even the most knowledgable beer tasters something new to try. It also has a clever beer menu concept where the beers are divided into descriptive categories.
Would you like a fresh and crispy toner from the Dark & ​​Roaster category today, or a new brew from the Sour & Strange section?
---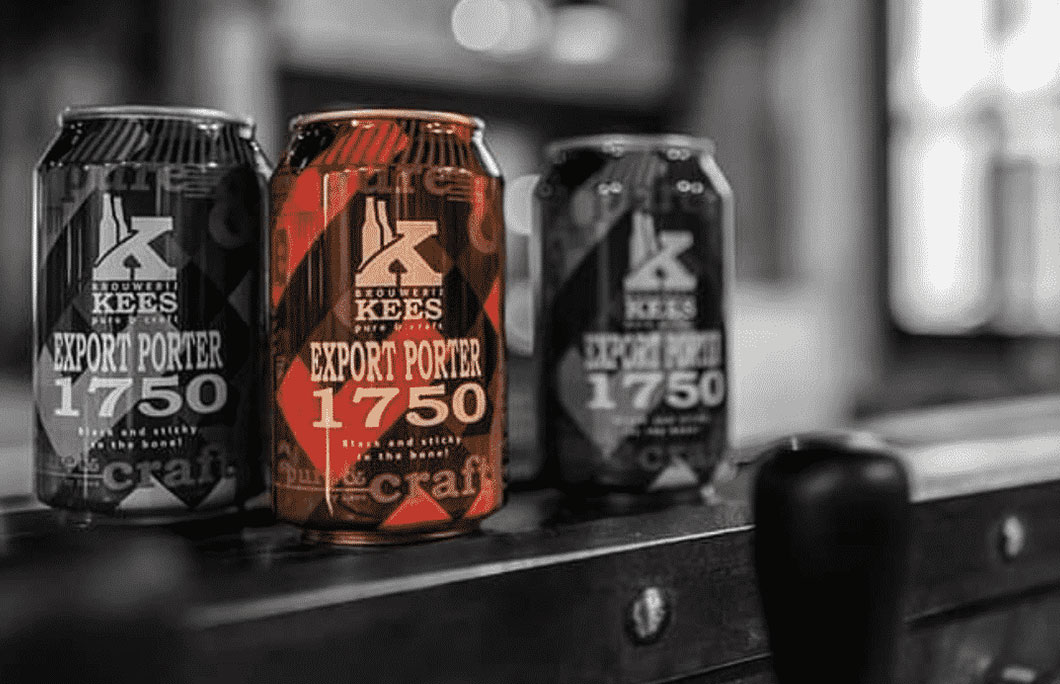 18. Les BerThoM – Strasbourg, France
Ask any local where to go for a beer in Strasbourg and they'll point you in the direction of this old school bar that has a bargain Happy Hour. With a great selection of Trappist beer, the taps are mostly beers from Belgium and France, but there is one "surprise" tap, which has a different beer every week.
---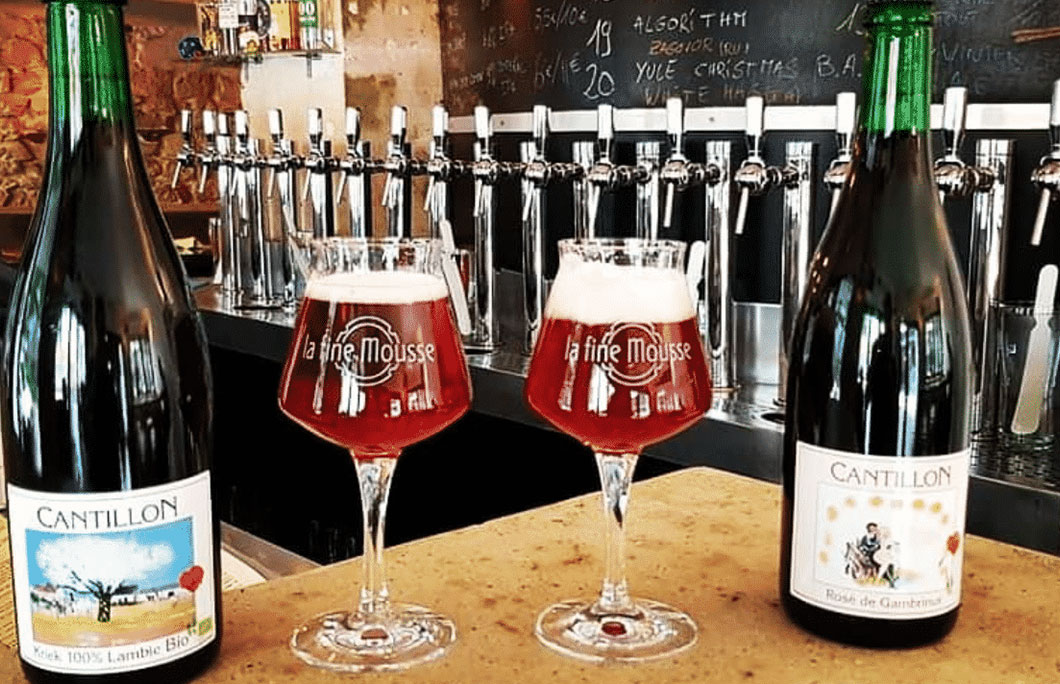 19. La Fine Mousse – Paris, France
La Fine Mousse is dedicated to craft beer – on one side of the street you have the bar with 20 craft taps, while on the other side of the street you'll find the restaurant, which has quality ingredients paired with a great beer bottle selection.
Friendly staff give detailed explanations on the beer, craft breweries and their history, and there's also monthly beer workshops that you can check out.
---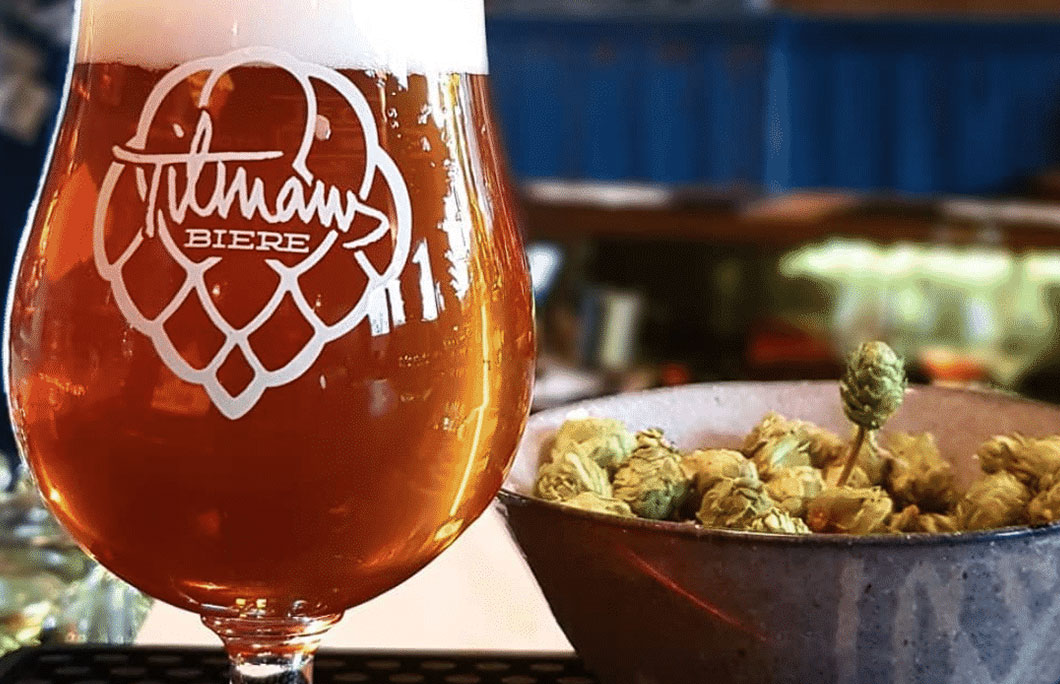 20. Frisches Bier – Munich, Germany
This cosy beer bar has a living room-style atmosphere and 14 taps with the best local craft beer you'll try in Munich. There's regular beer 'takeovers' from exciting producers and the option to sample a Beer Flight of the bar's best sellers.
Small but mighty, this is a real passion project for the craft beer movement.
---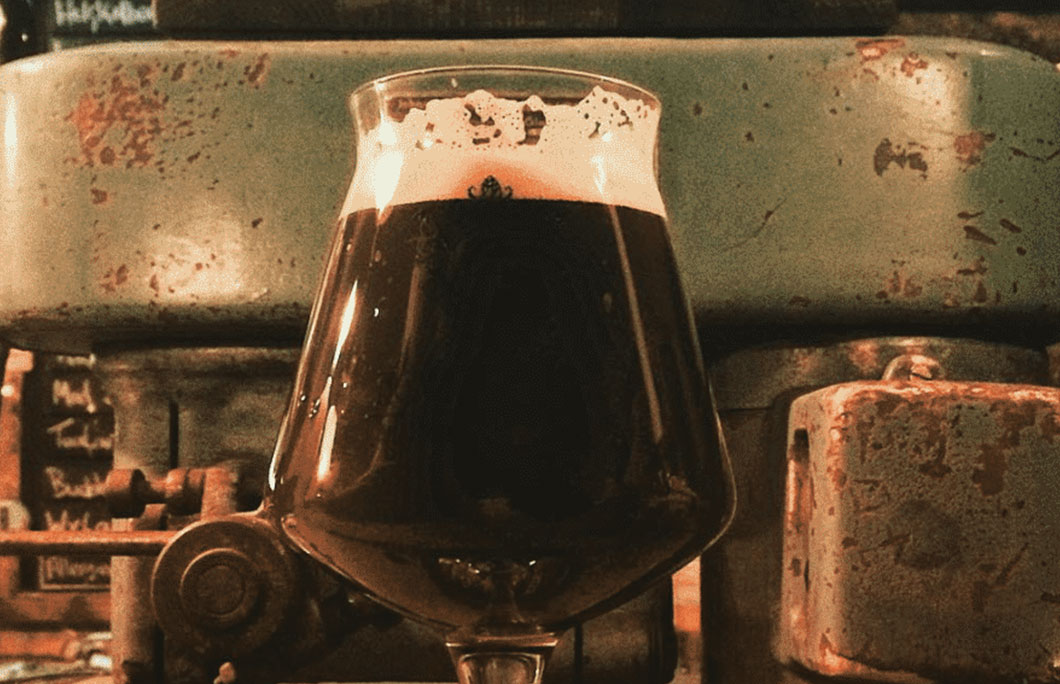 21. Hopfenreich – Berlin, Germany
This lively bar was founded by after the great success of the first Berlin Brewfest in 2014, to ensure that Berliners can drink good beer every day, not just at festivals! Hopfenreich was the first craft beer bar in Berlin City and although several years have passed, it's still the best.
Their beer tasting sessions have three clever themes: Craft Beer for Dummies, Best of Berlin or Best of Hopfenreich.
---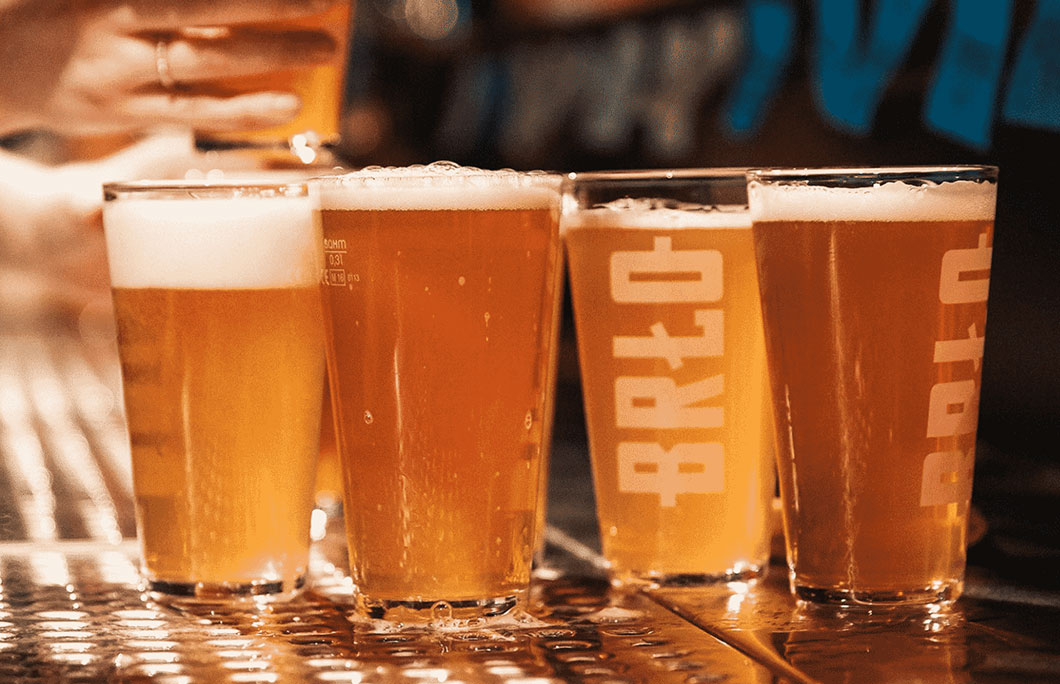 22. BRLO Brwhouse – Berlin, Germany
This unique brewery and restaurant is made up of 38 up-cycled shipping containers, and is basically a craft beer playground.
Choose from from one of their 20 taps, or from their extensive list of bottles and cans. Alongside their own BRLO beer core range from Helles, Pale Ale, German IPA, Porter and Berliner Weisse, you can expect to find a constantly rotating selection of local, national, and international beers from some of the leading craft beer brewers.
---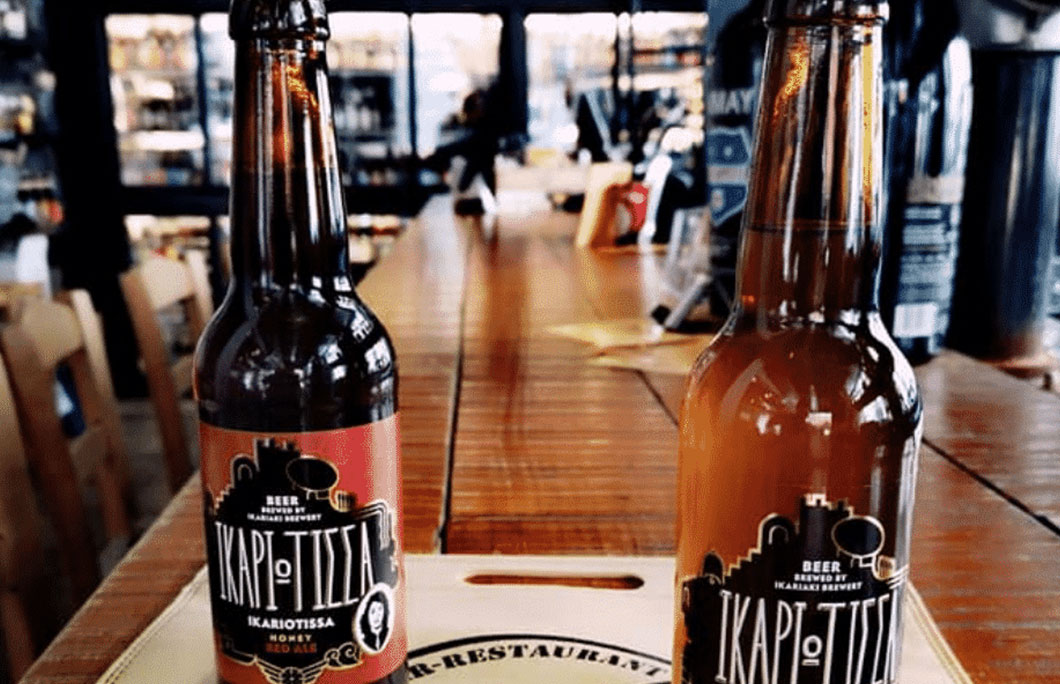 23. Barley Cargo – Athens, Greece
Barley Cargo is a buzzing beer restaurant with two massive Beer Walls exhibiting all the available beers. There's over 450 beer choices, with more than 190 of them from Greek Microbreweries and 23 available on tap.
There's also a Beer Market facility with Take Away option for all beers, brewery merchandise and rare beer glasses for you to enjoy the brews at home in style.
---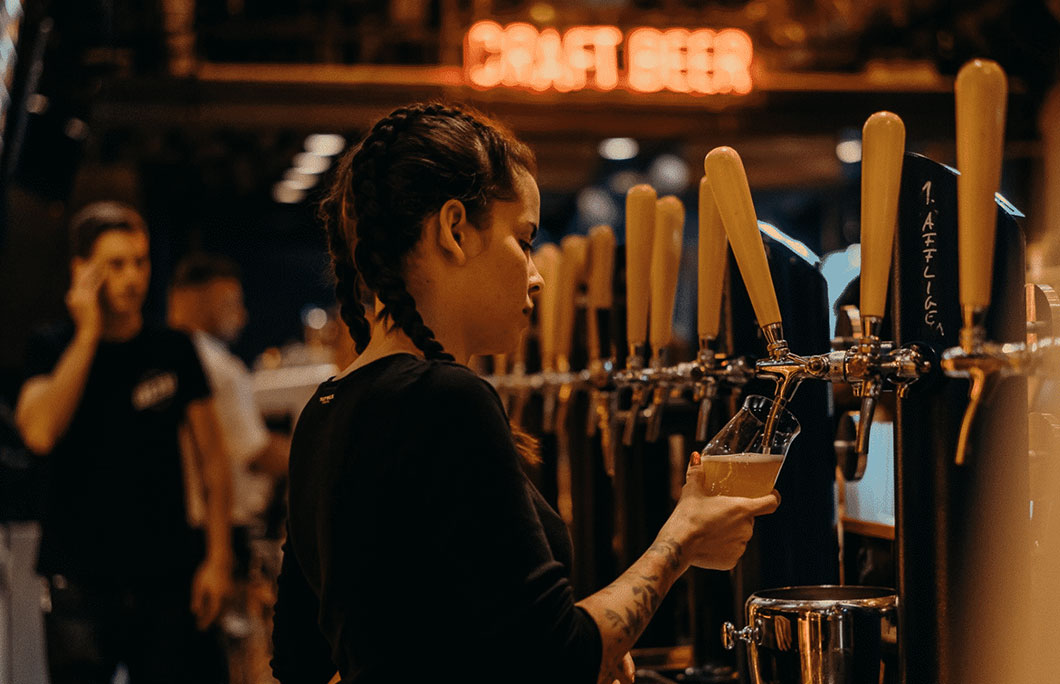 24. FIRST Craft Beer & BBQ – Budapest, Hungary
In 2017, FIRST Craft Beer Co., Hungary's first brewery and Taproom was founded by the Kurucz brothers who wanted their customers to enjoy beer in a place where staff can answer any and all beer-related questions and people can learn about brewing techniques.
There's 19 taps, 200 bottles and a fresh IPA straight from the bar's own brewery.
---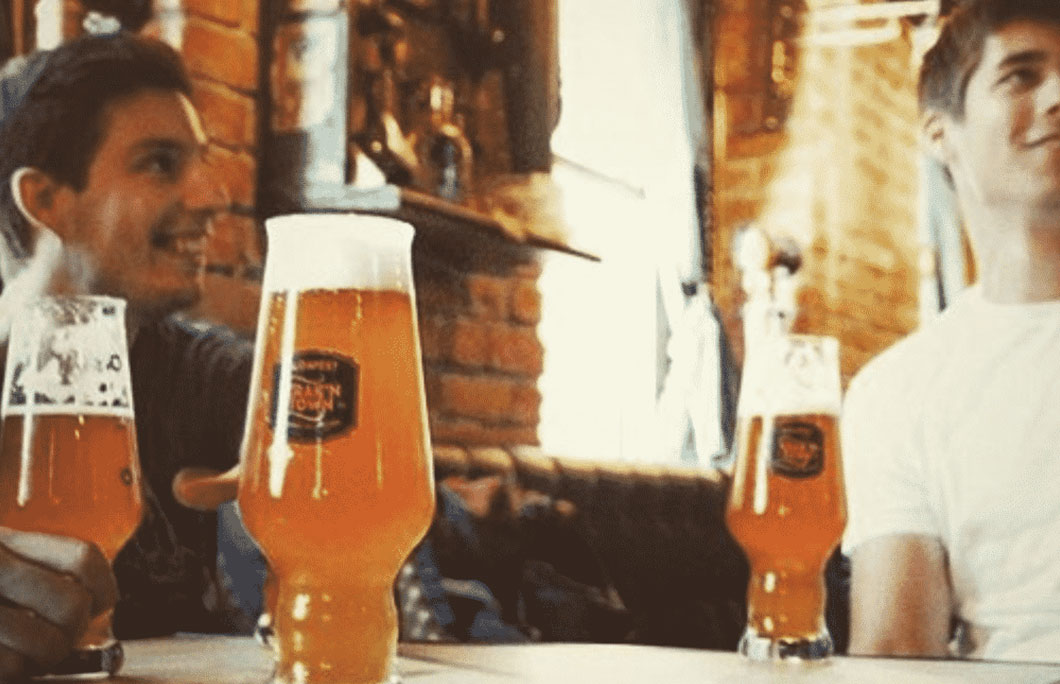 25. Krak'n Town – Budapest, Hungary
The backbone of the beer selection in this stylish bar is three kinds of their own beer (Krak'n Pils, Krak'n IPA and Krak'n Rubynk), with some of of the best small craft beers from local producers and Belgian and English specialties making up the rest of the menu.
There's eight taps in the Saloon area and 15 in the Underground bar, so you won't go thirsty here.
---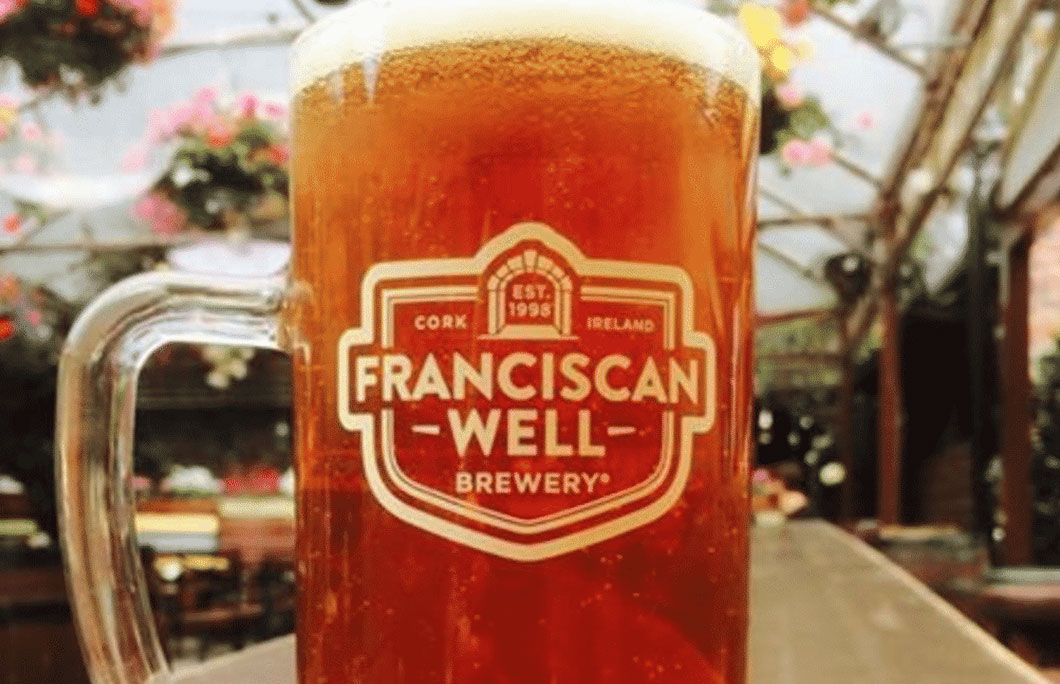 26. Franciscan Well Brewery & Brewpub – Cork, Ireland
Cork's Franciscan Well Brewery and Brew Pub is one of Ireland's longest established and best respected craft breweries. The Brew Pub is right on site of the craft brewery and has an extensive range of craft beers, ales, lagers and stouts to sample.
As well as its own award-winning brews, you can also try beers from further afield from other Irish and international micro breweries.
---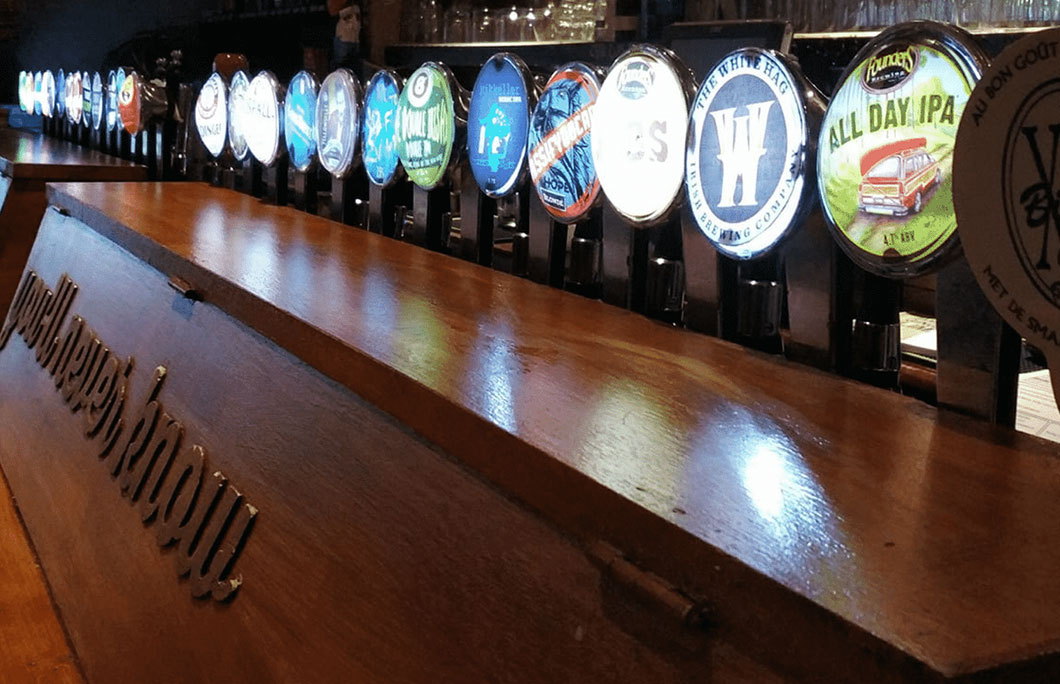 27. Against the Grain – Dublin, Ireland
One of the many great bars associated with Galway Bay Brewery, Against The Grain has an amazing selection of Irish and world craft beers. There's 29 beers on draught to sample, so you'll always have an excuse to stop in for a pint.
Galway Bay Brewery now produces four core beers along with a tempting range of rotational beers that are released throughout the year.
---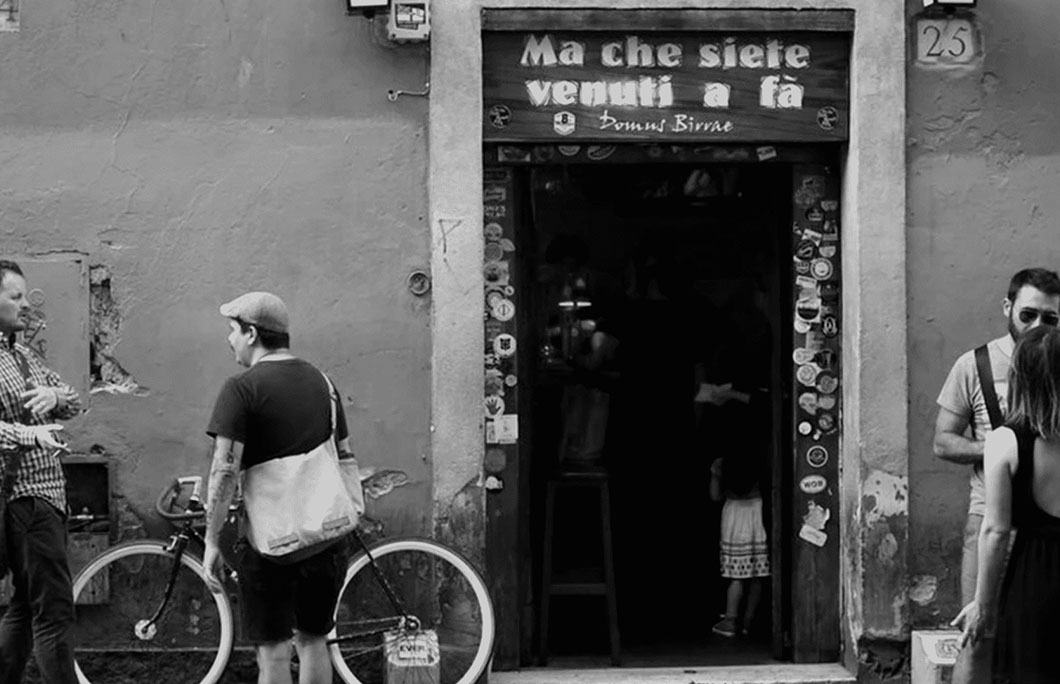 28. Ma Che Siete Venuti A Fà – Rome, Italy
Known as 'Macche' to locals, this teenchy-tiny pub in Rome's Trastevere neighborhood is made for beer lovers. With a great range of local and international brews, it's the soccer mad crowd and fun staff who make this place extra special.
---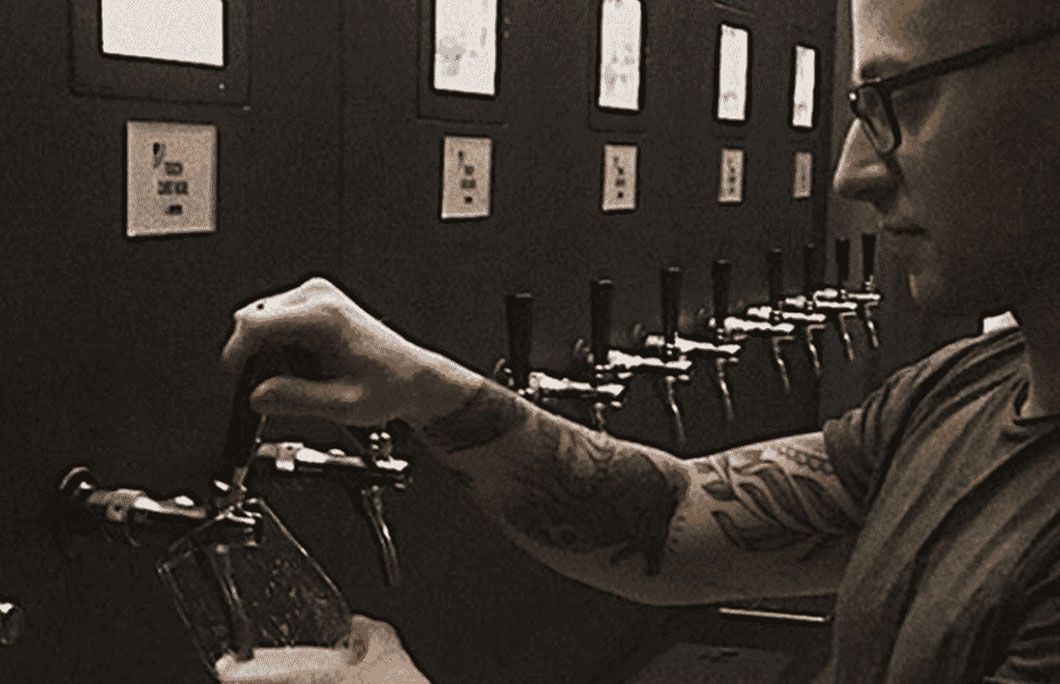 29. Easy Beer – Riga, Latvia
"Easy Beer" is a beer barbecue restaurant that's home to the first "beer wall" in the Baltics – a self-service beer crane system, which allows you to pour any beer into your glass. The unique system allows guests to taste several beers to decide what they want to enjoy.
The range includes 20 draft beer and around 100 brewed bottles. Need help? There's even a beer sommelier on hand to help you out.
---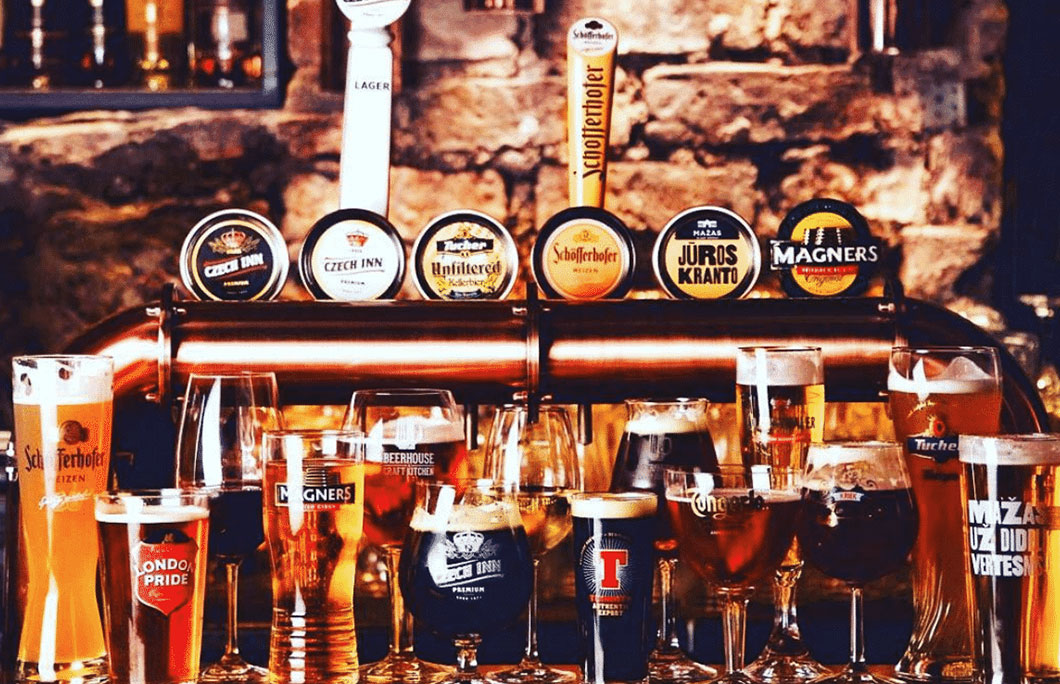 30. BeerHouse & Craft Kitchen – Vilnius, Lithuania
BeerHouse & Craft Kitchen specialises in tasty brews and hop-flavoured cuisine – malt and hops are used to create the dishes in the restaurant. At this creative place you'll find 20 beers on tap and about 300 beer varieties in bottles.
From wheat brews to porter, from small breweries to the world's largest craft beer producers, there's a beer for everyone here. The bar's sommelier is also available for tastings and educational chats at the bar.
---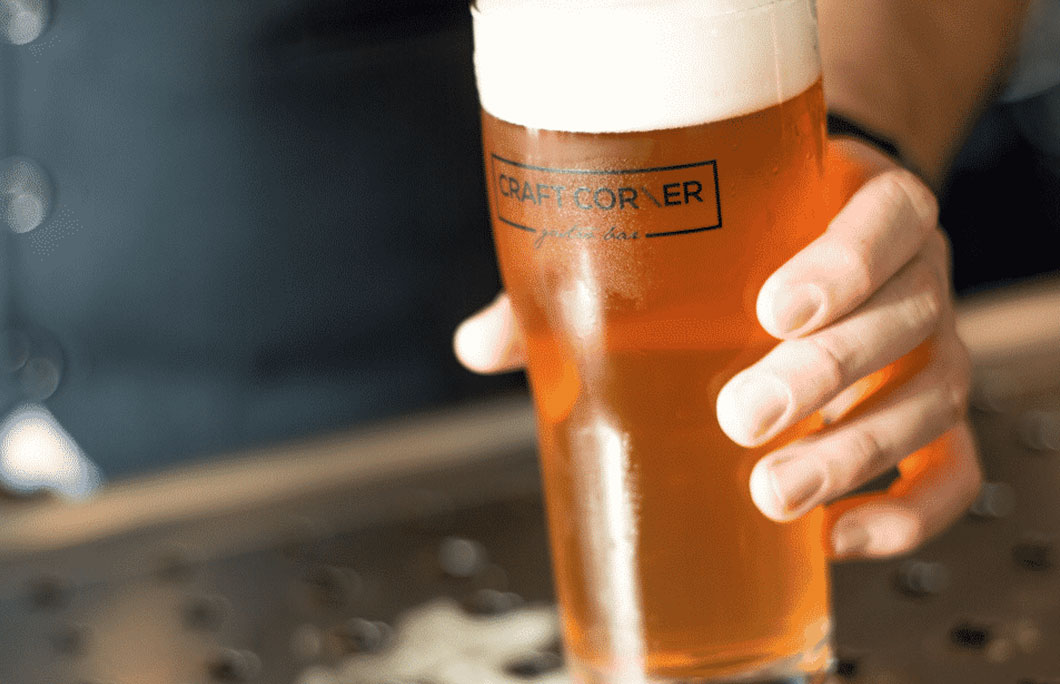 31. Craft Corner – Gastro Bar- Luxembourg, Luxembourg
Craft Corner's goal is that each time you walk in you should be able to discover something new. With this in mind, the menu changes almost daily depending on season and the owner's mood.
There's 10 beers on draught and 21 on bottles or cans; beers from the Bouneweger Brauerei are brewed in-house, just like their house lemonades and tonics.
---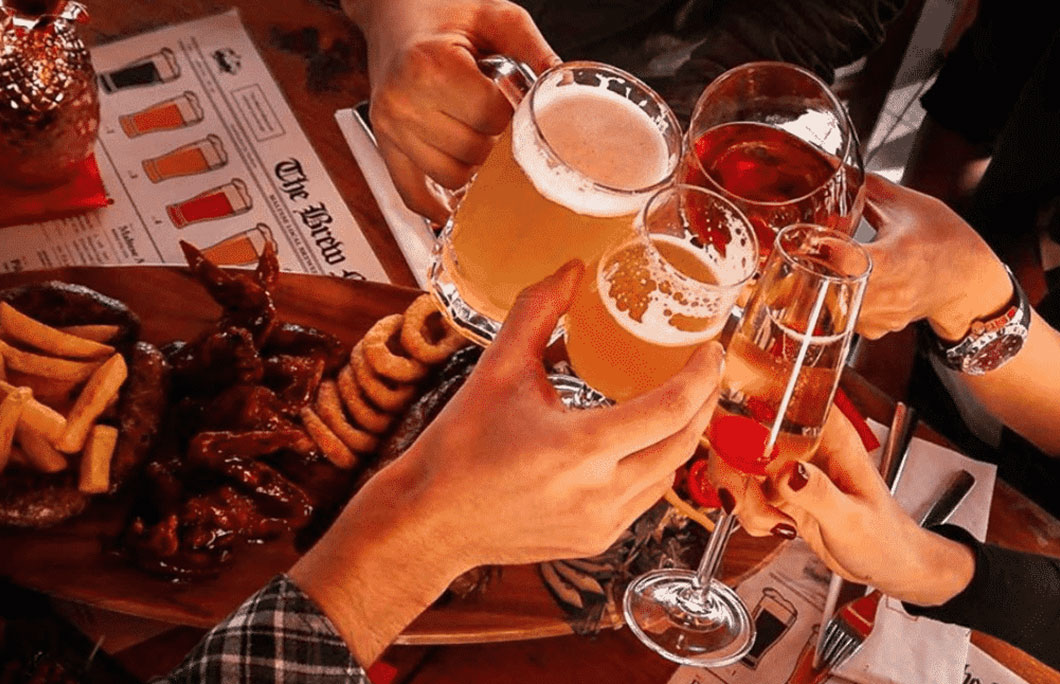 32. The Brew – Valetta, Malta
The Brew has fast become one of the leading craft brewers on the Maltese Islands. This unique and innovative bar serves a variety of freshly in-house brewed beers and delicious food.
They have about 10 beers on tap, which change regularly and are all available to take away for beers al fresco in the sunshine.
Click here to compare car hire in Malta
---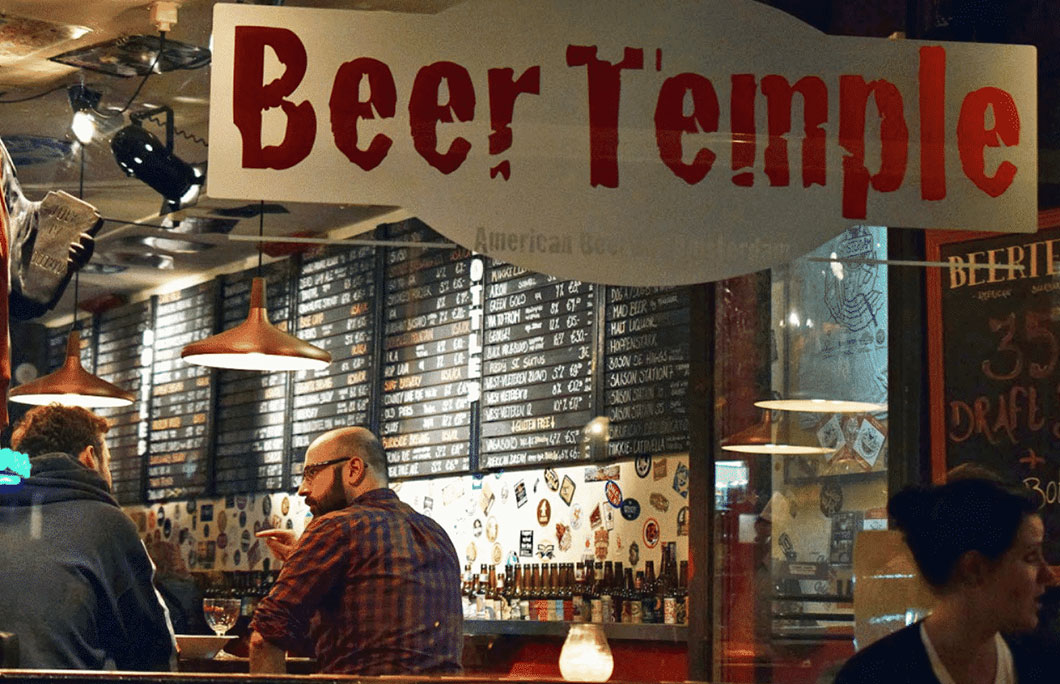 33. Beer Temple – Amsterdam, The Netherlands
With over 30 beers on tap and 60 American bottled beers, you'd be forgiven for thinking this spot is just aimed at the broad tourist market. The reality though, is that the beer and service here is better than anywhere in the city in terms of quality and variety.
You're sure to find something new here every time you visit.
---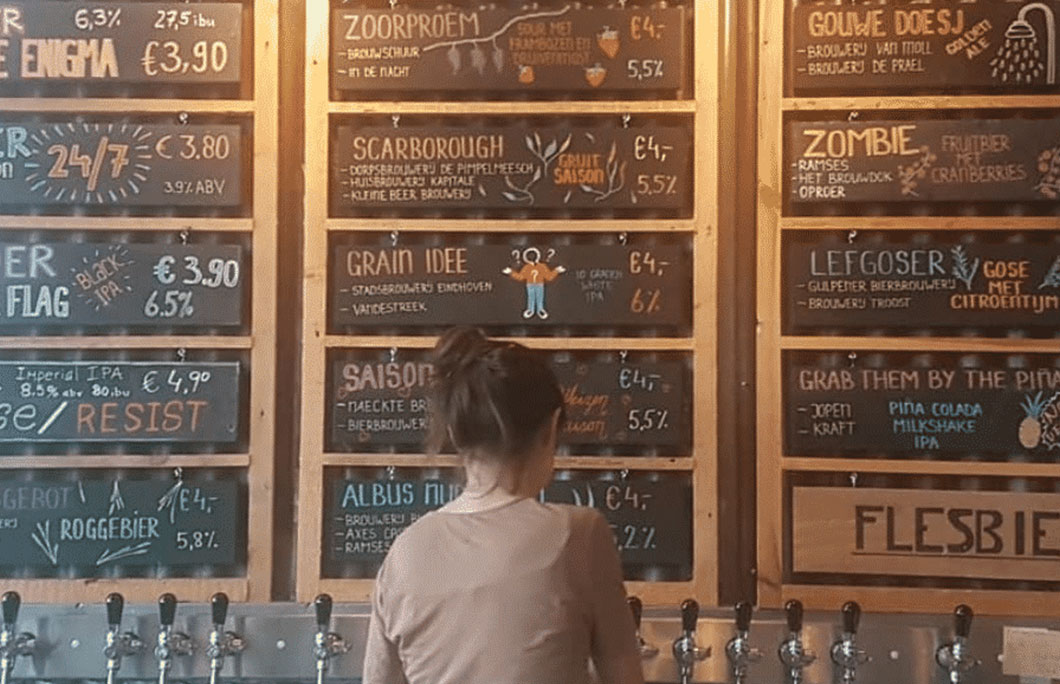 34. Oproer Brouwerij, Utrecht – The Netherlands
Oproer beers are becoming more and more nationally and internationally available. So you need to visit their original base in Utrecht. They make balanced, creative and damn tasty beers. The brewers love hops, barrel ageing and beers made with wild yeast and fruit.
The dedicated brewpub serves all of the Oproer beers as well as a selection of beers from other craft breweries.
---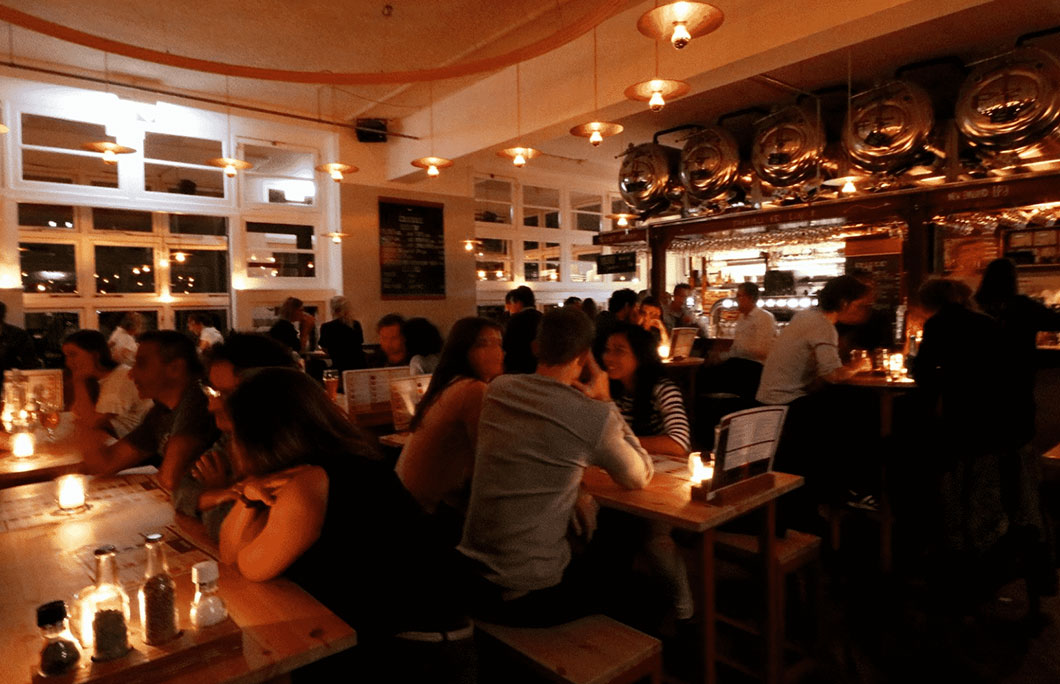 35. Brouwerij Troost – Amsterdam, The Netherlands
They have three locations around the city, so keep in mind that this is the spot to come to if you're a true beer lover. You can even take guided tasting tours and all the beer is matched up with some delicious food options. There's 11 beers to choose from on tap and they're always experimenting with new styles.
They only bad thing about this spot is having to leave.
---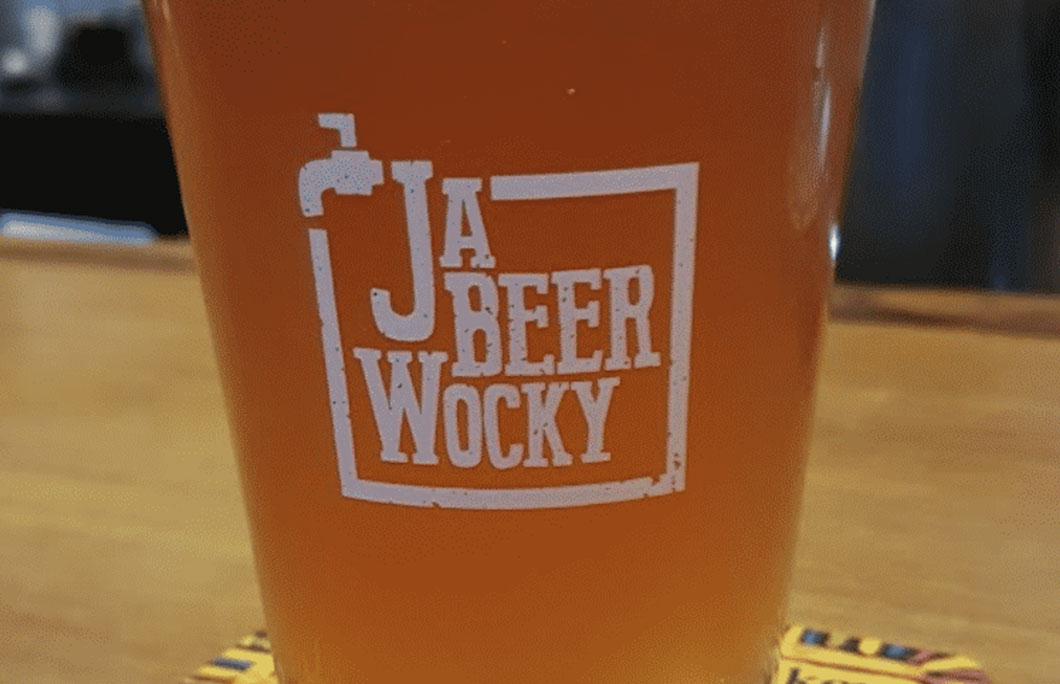 36. Jabeerwocky – Warsaw, Poland
Jabeerwocky is a sleek bar with 17 taps, expert staff and an exciting range of Polish and international beers. They also have their own range of craft beers too: German pils, American pale ale, American IPA and Stout oatmeal.
They store the beer in their basement, in a spacious cold store, where the wires go straight to the bar. This is extremely important when fresh, unpasteurized beer is served.
---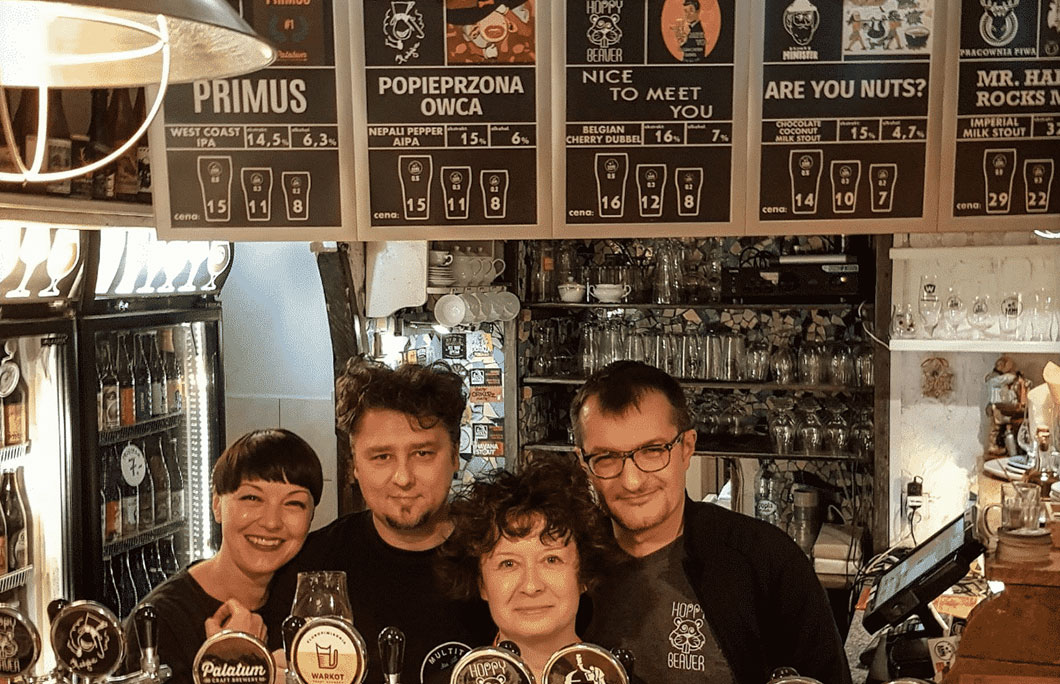 37. Same Krafty – Multitap – Warsaw, Poland
Same Krafty is an exceptional bar in Warsaw's Old Town district with a stellar range of beers on tap and by the bottle. As well as local beers from Polish craft beer producers, there's also beers from Kriek and Mikkeller.
The bar is split into two small rooms where the focus is less on decor and more on beer, which is all part of its charm.
---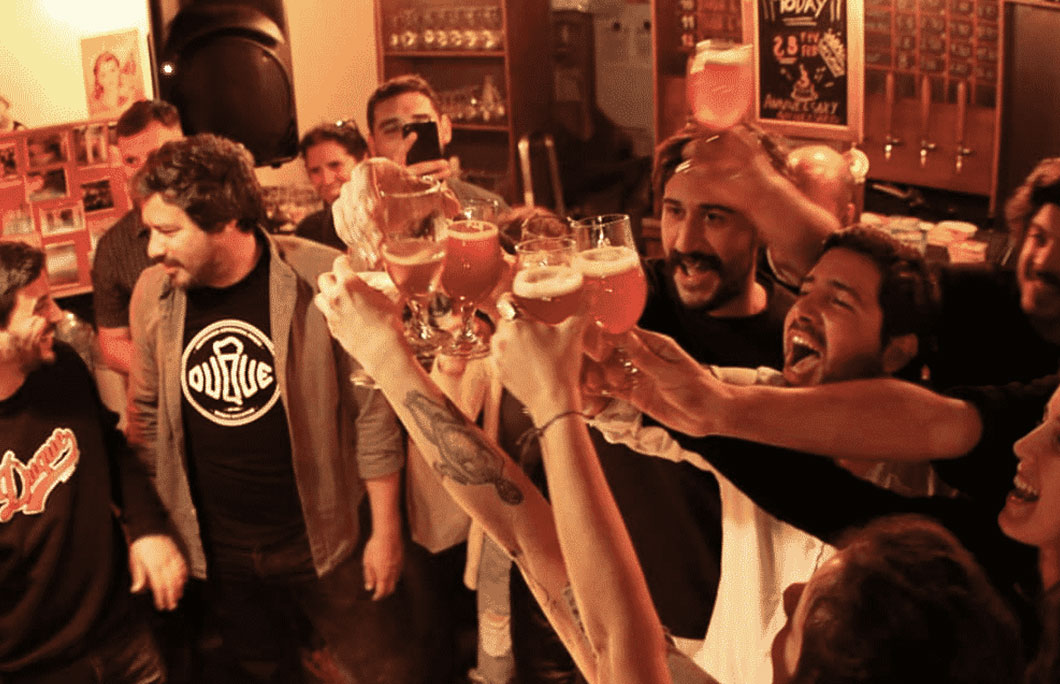 38. Duque Brewpub – Lisbon, Portugal
Open since 2016, Duque was the first brewpub in Lisbon and remains the favourite of locals and visitors alike. They have nine taps of their own in-house beers alongside other Portuguese craft beers and more than 50 beers by the bottle.
Plus, they know that you can't live only on beer; order some tapas to enjoy inside the pub or on their outdoor terrace.
---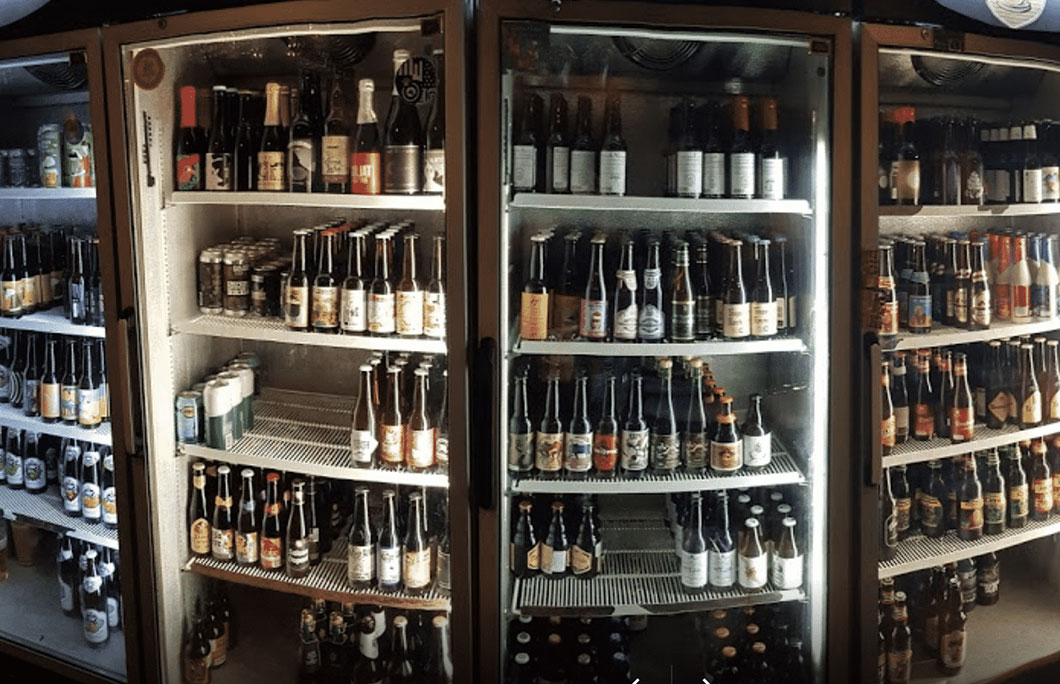 39. Beer O'Clock – Bucharest, Romania
Beer O'Clock has one of the most diverse craft beers line-up out of any pub in Romania. They have a set list of beers which you can always find at the bar, alongside a weekly list of rotating draft beers.
Don't know much about IPAs, porters or Belgian ales? Even if you're not a craft beer enthusiast, the bartenders here are happy to help you find the perfect brew. A must-visit when in Bucharest.
---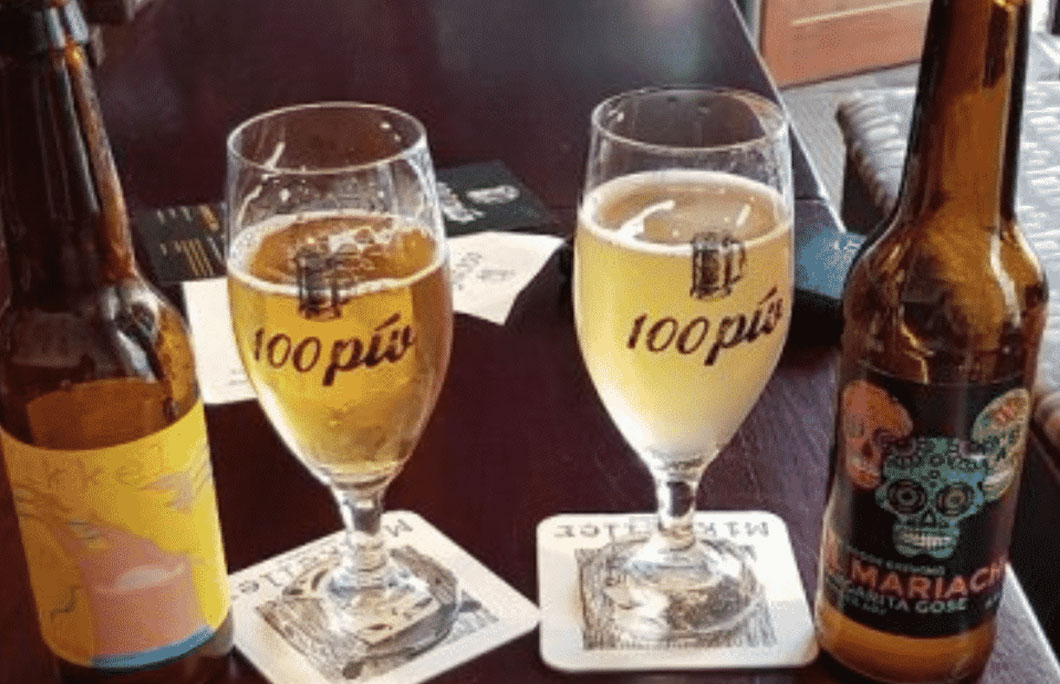 40. 100 pív craft beer bar & shop – Bratislava, Slovakia
Experience a true beer haven at this cramped but charming bar in Bratislava. It has 100 different bottled beers and a tasty homemade beermalade – beer-flavoured jam. There's a wall that's lined with a huge range of beers and six more to choose from on tap.
Keep an eye out for the owner who loves to answer any beer questions from customers.
---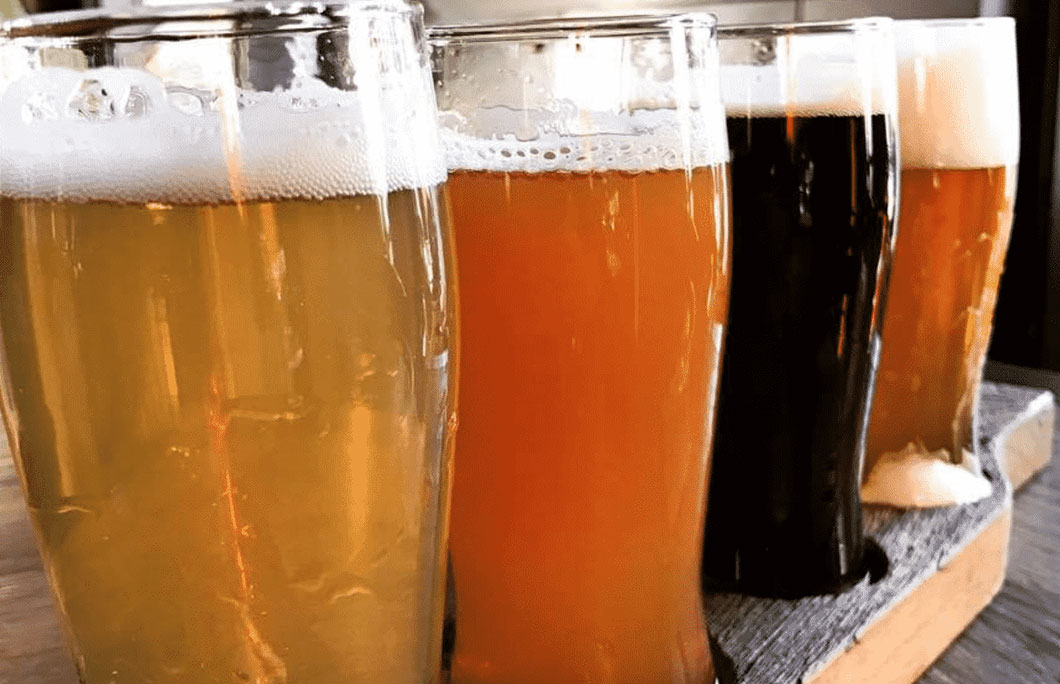 41. Pop's Place – Ljubljan, Slovenia
Pop's Place is a burger bar managed by the same family-run company as Ljubljana's popular restaurant As. It's so much more than a burger joint though, and is one of the top spots for craft beer in the city.
Sample local brews with one of their beer flights that are perfect for washing down the gourmet beef burgers.
---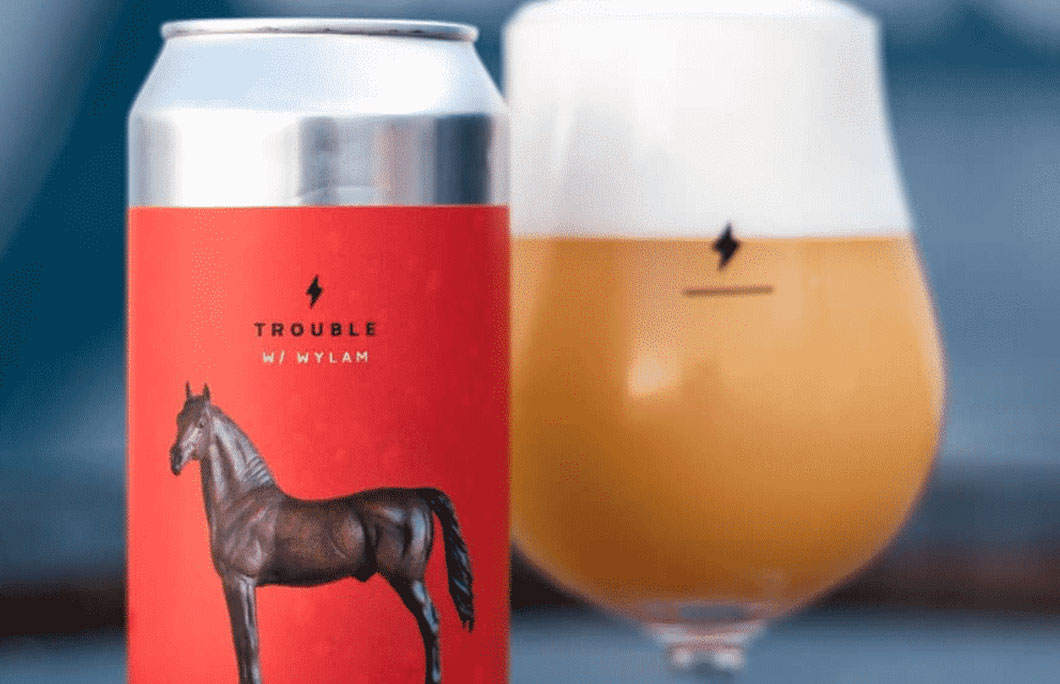 42. Garage Beer Co – Barcelona, Spain
Garage Beer Co. is one of the coolest microbreweries in Spain, with a hip taproom where you can taste their latest creations.
This industrial-style brewpub has mastered IPAs and also offers a selection of craft beers from Catalan and international breweries. The duo behind the brewery, James and Alberto, are incredibly passionate and can often be seen chatting to customers.
---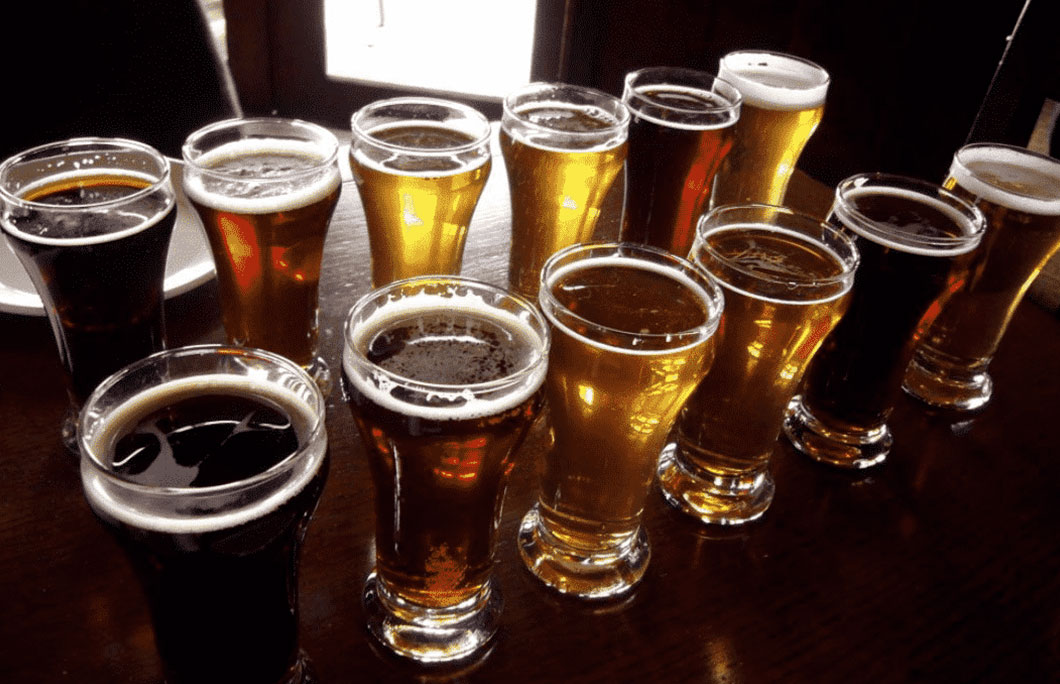 43. The Stuyck Co – Madrid, Spain
A great craft beer bar with an industrial vibe where the week's selection of draught beers is scrawled onto a chalkboard on the wall. There's 14 tap beers to choose from, with the range coming from Spain and further abroad.
Get the 'vuelo' random sample flight if you can't make up your mind.
---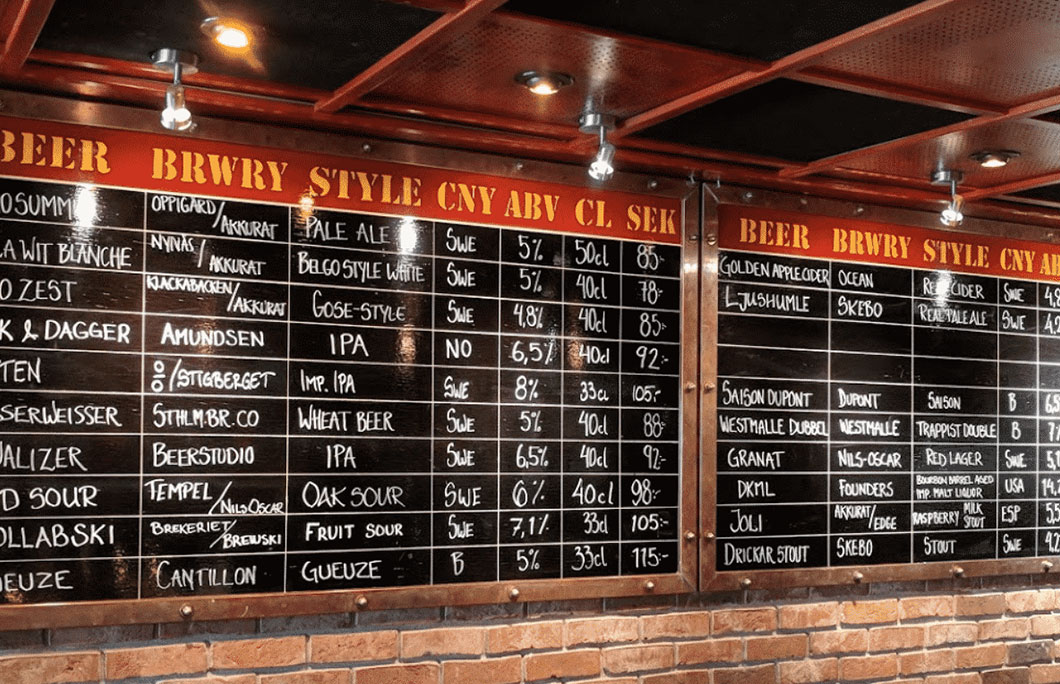 44. Akkurat – Stockholm, Sweden
Akkurat is a foolproof place for craft beer in Stockholm There's a mindmelting choice of beers by the bottle, with over 400 types from across the globe. It has particularly great Belgian ales and local microbrews, with 20 beers on tap.
Plus, it's one of just two places in Sweden to be recognised by a Cask Marque for its real ale.
---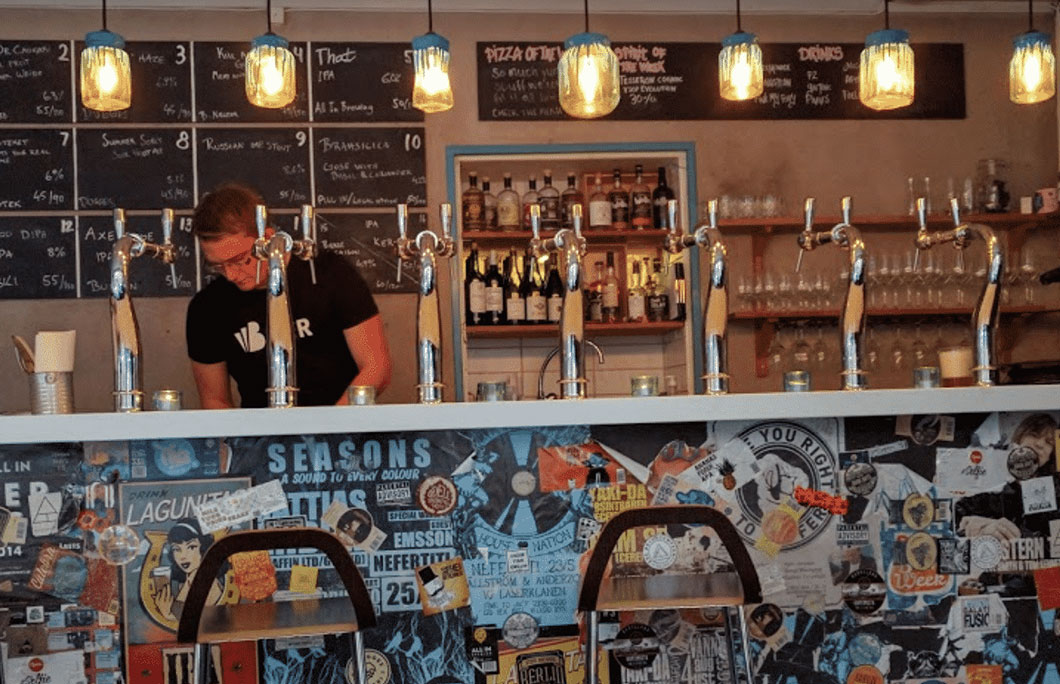 45. Brewers Beer Bar – Goteborg, Sweden
Brewers Beer Bar has 14 taps of craft beer, with a special focus on Swedish microbreweries, and a dynamic assortment of bottled beer. With two locations in the city, you won't be stuck for a tipple.
They're always searching for exciting new beers so if you tried a beer here last week they will probably not have it on tap the following week. The perfect place to experiment.
---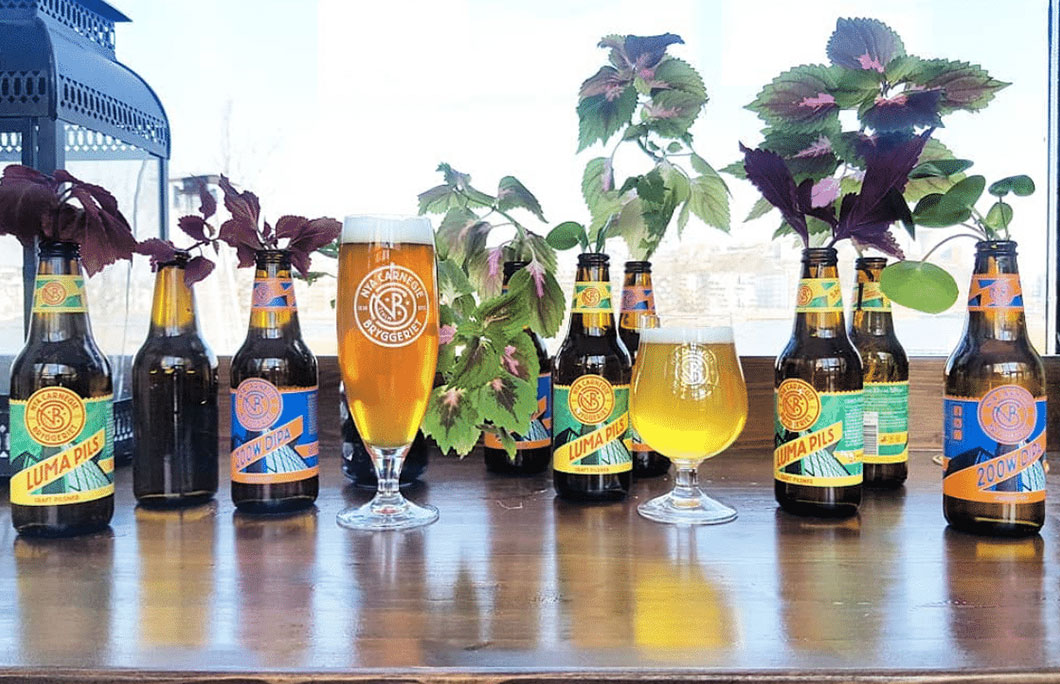 46. Nya Carnegiebryggeriet – Stockholm, Sweden
Behind the New Carnegie Brewery are beer lovers from Carlsberg Sweden, the American Brooklyn Brewery and a group of individual brewers who combine their passion and expertise into a unique beerhouse.
It's a real hub for all things beer, with brewery tours and a gastropub for relaxing. There's 10 in-house beers on tap and many more bottles to sample.
---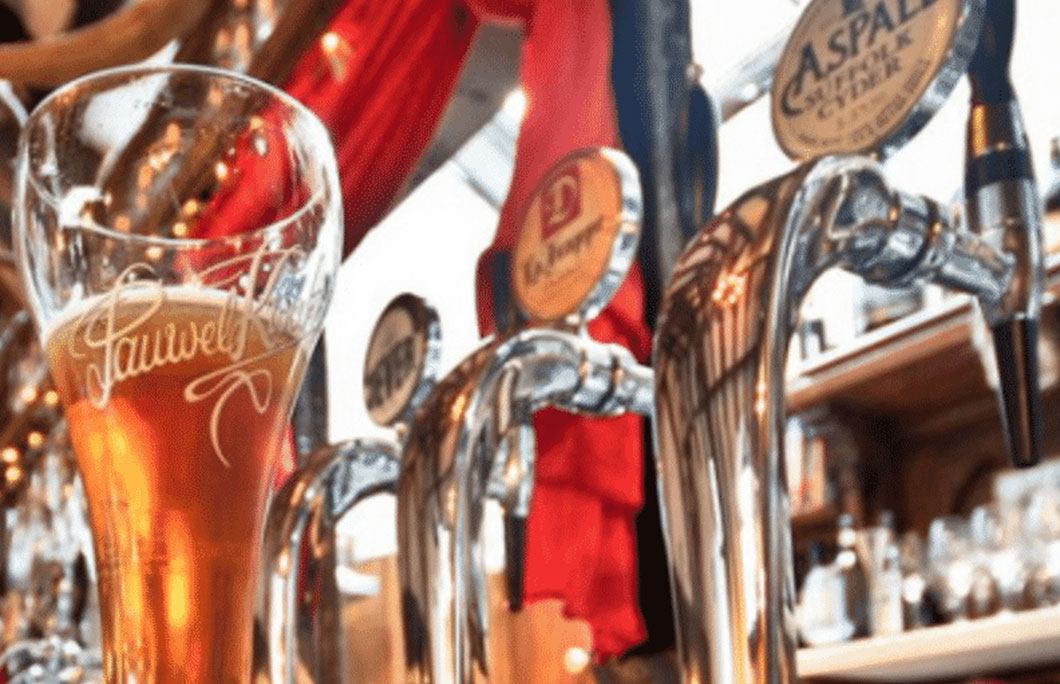 47. House Of The Trembling Madness – York, United Kingdom
Stop by Craft Beer Mansion, located on Lendal, for a special beer experience. The Lendal Trembling Madness has a craft beer shop, selling beers, meads, & ciders, to drink-in or takeaway. Upstairs, there's a total of 21 kegs to try.
The sister York minster location sells more than 900 ales in its ground floor shop.
---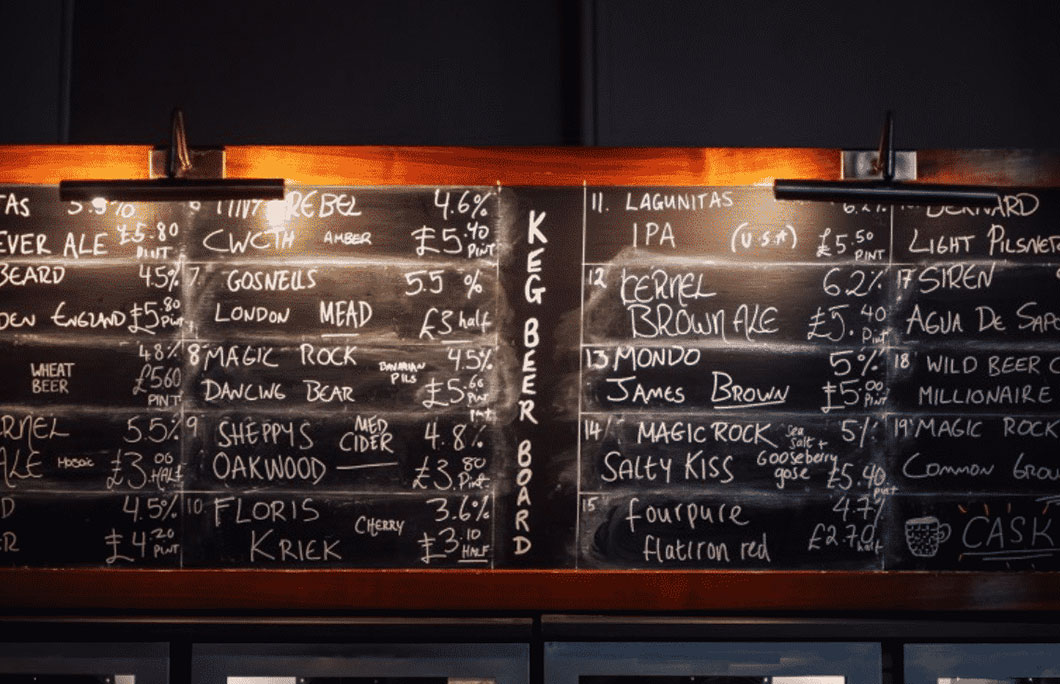 48. The Euston Tap – London, United Kingdom
The Euston Tap has a seriously impressive 48 lines of draught beer and cider from all over the world.
31 of these lines are kegged beers and ciders with an ever changing line up of the finest ales, lagers, stouts, wheat beers and as yet unamed styles. In addition to this they also have 16 cask lines pouring perfectly brewed and kept cask ales and real ciders.
---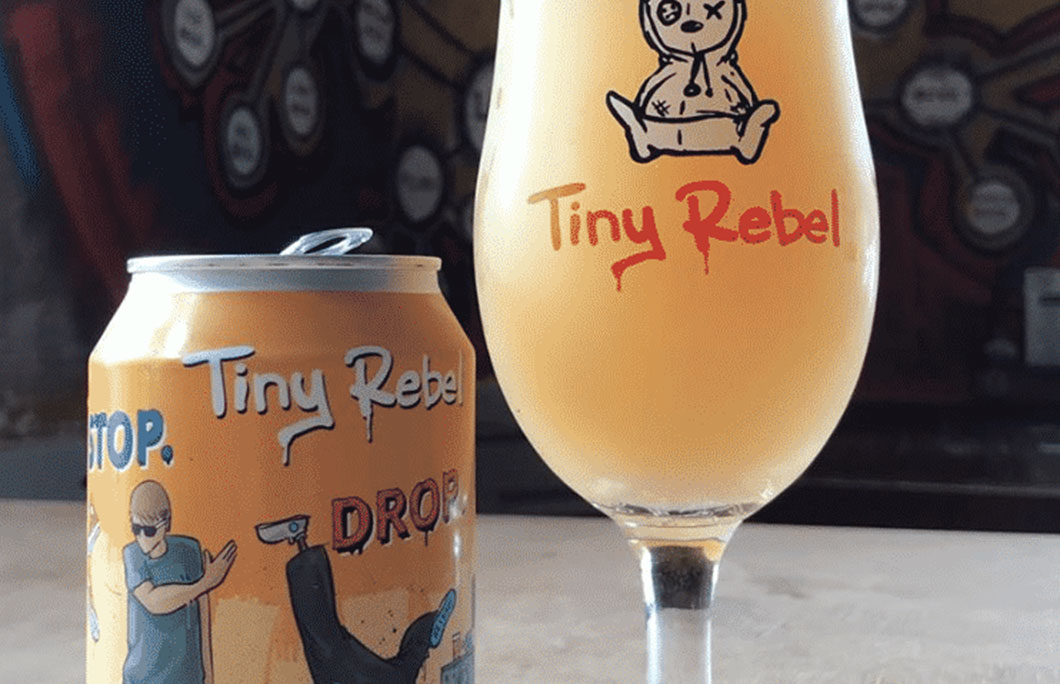 49. Tiny Rebel Cardiff – Cardiff, United Kingdom
Tiny Rebel is the youngest and only Welsh brewery to win Champion beer of Britain. What started as two guys in a garage brewery has grown to three bars across Wales.
Their hopping bar in Cardiff city has 11 cask beers from the world's funkiest brewers and 13 kegs on draught. Throw in their regular retro gaming nights and live jazz and you won't go wrong here.
---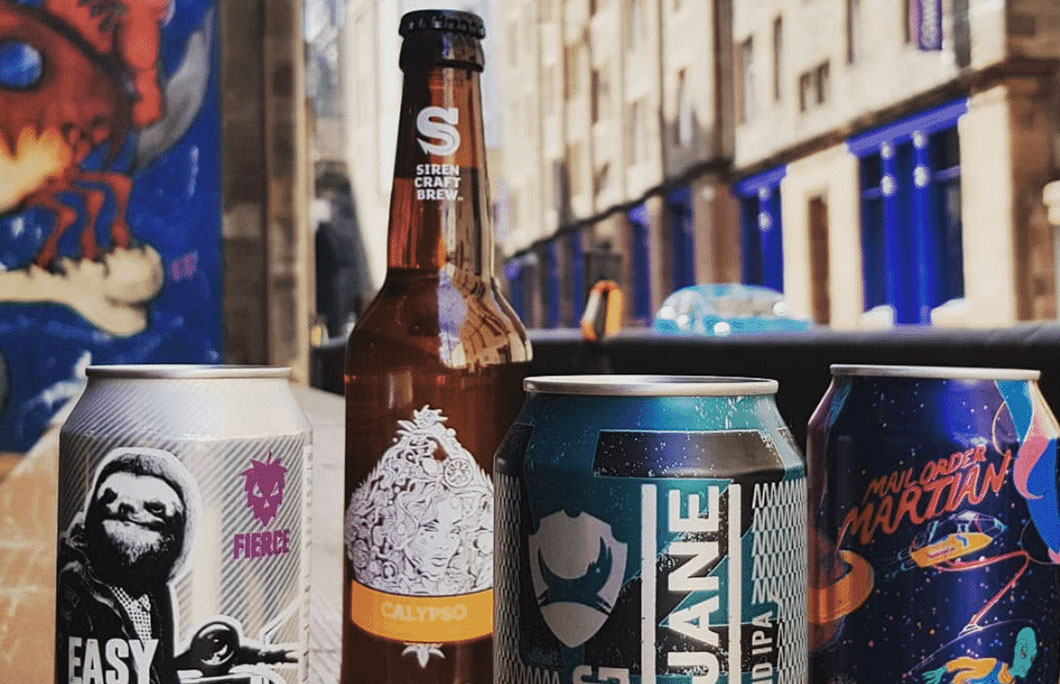 50. BrewDog – Edinburgh, Scotland, United Kingdom
The famous BrewDog brewery started in 2007 with a mission to make other people as passionate about great craft beer as its founders were. Now there's several breweries across the world and countless BrewDog bars.
It still manages to be an expert when it comes to craft beer and the Edinburgh location is a top pick. A daily changing beer list and passionate staff ensure beer lovers are well looked after.
After all that beer you'll want to check out the 50 best burgers in Europe to fill yourself back up, right?
---