The 25 Best Churros In Spain
If you're looking for the best churros in Spain then you're in for one seriously sweet and sugary ride. Churros are to Spain what beignets are to New Orleans and poutine is to Canada.
There are a few variations of stories when it comes to the origin and history of churros in Spain, but at the end of the day, we ask: does it really matter? They're such an integral part of Spanish society, especially as a tourist, that we're just happy to have an excuse to stuff our mouths with fried dough and sugar.
To compile the list of the best churros in Spain we polled expats, locals and our social community of over 1.5 million hungry readers who've dipped more than a few churros in warm chocolate while on holiday. And, we also tried a few ourselves.
From Madrid to Valencia and even all the way out to some smaller pueblos, here's where you can find the 25 best churros in Spain. Commence drooling.
Best Churros In Spain, How do these rankings work?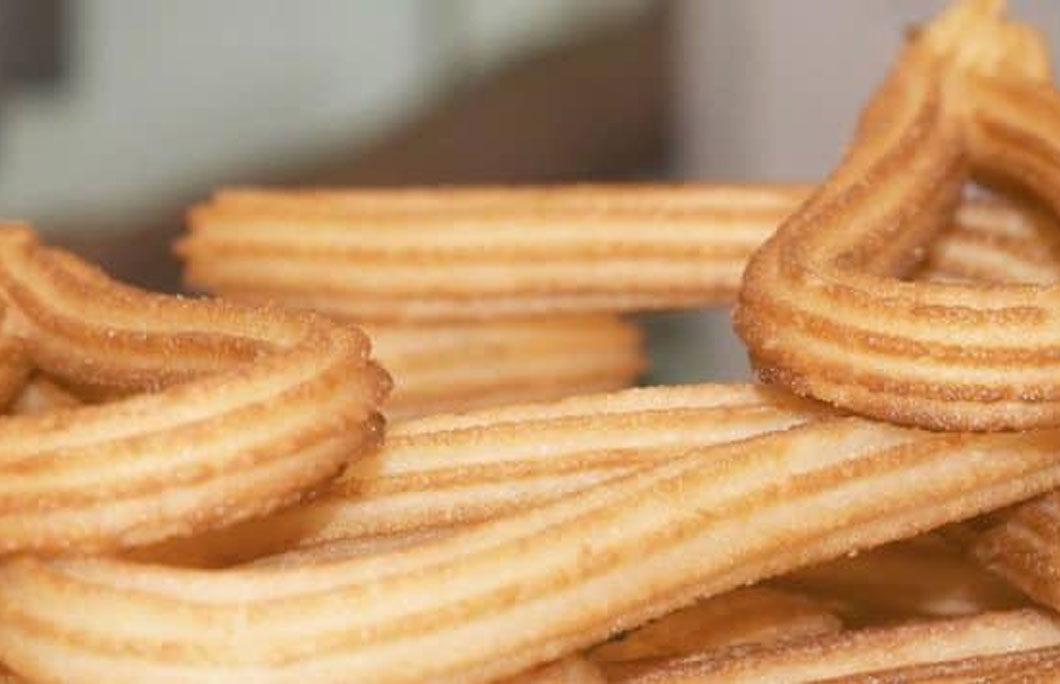 25. Siglo XIX – Madrid
Here, they'll tell you that their secret to making the best churros in Madrid is lots of love. We think it's lots of sugar, but sure, there's likely lots of love added into Siglo XIX's delicious doughy treats. To try these churros, you'll have to make your way out of the city centre of Madrid, but we think that adds to the charm.
---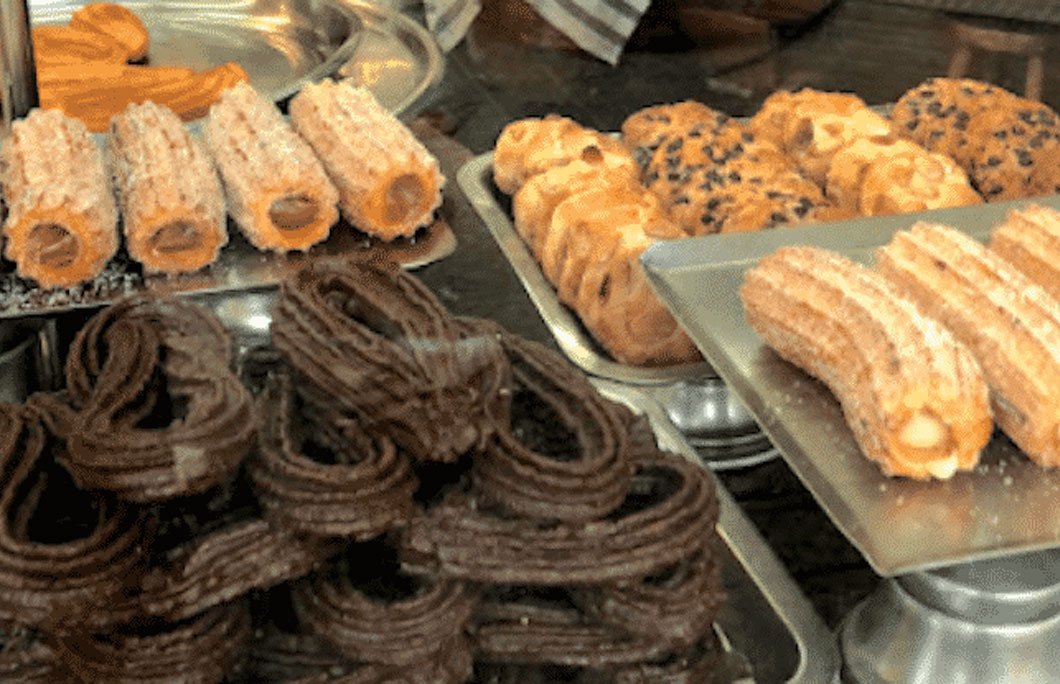 24. Xurreria San Roman – Barcelona
Filled churros might not be the traditional way to serve this Spanish sweet treat, but we never said we were looking for traditional, just tasty. Xurreria San Roman serves some of the best churros in Spain, especially if you love them stuffed with chocolate instead of dipped in it. The chef here's been slinging churros for over 50 years, so he knows what he's doing.
---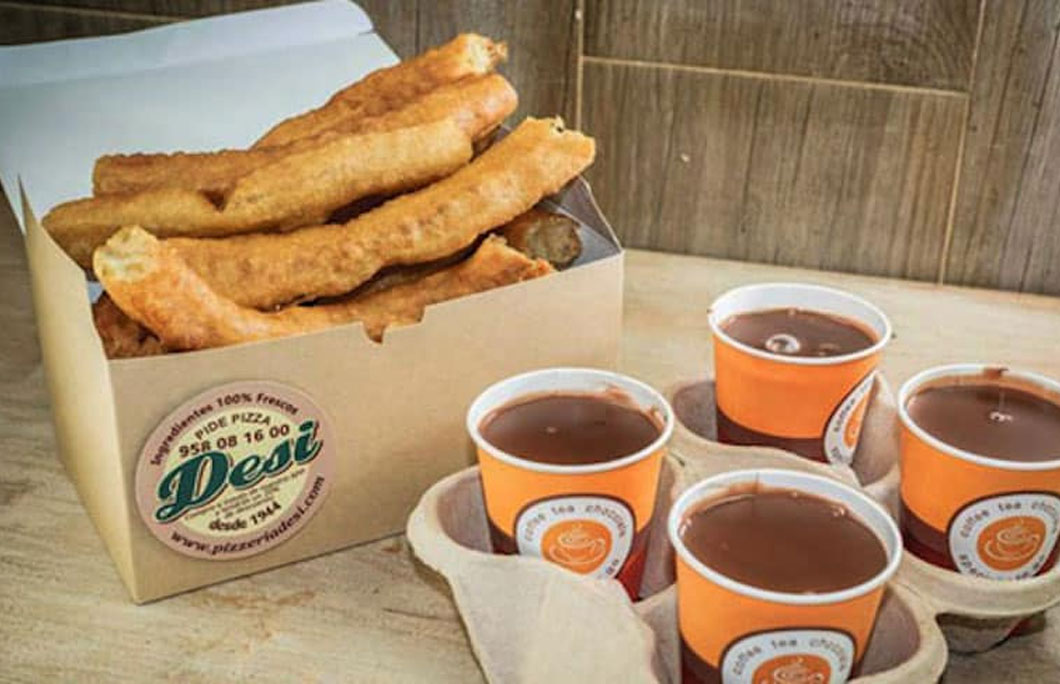 23. Churrería Desi – Granada
This churrería has been serving Granada locals top-notch churros since the 1940s. Even though they're also famous for their pizzas, it seems that visitors can't stay away from their sweeter menu offerings. Located in a lesser-known part of the city, expats also seem to love the authentic nature of the bar along with the quality of the churros.
---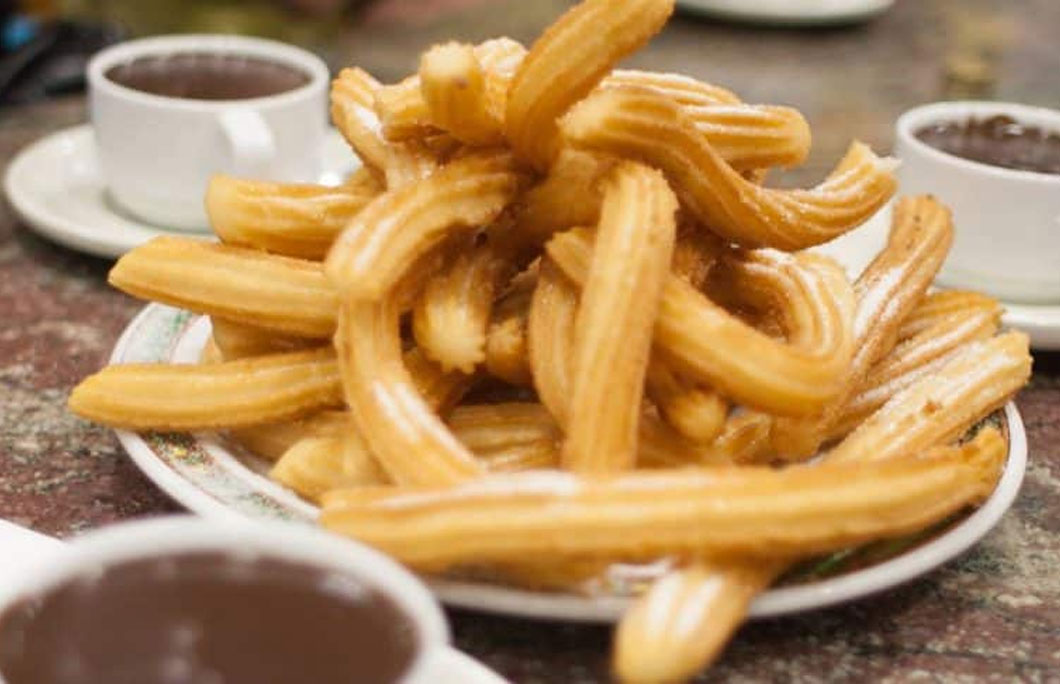 22. Churrería Santa Lucia – San Sebastian
Churros aren't as popular in San Sebastian as they are in other areas of Spain, which means that when travellers let us know how great the churros at Santa Lucia are, we took it as a sign to mean that they're really, really good here. Barbara Streisand has even tried the churros and chocolate here. If it's Streisand approved then you know it's superb.
---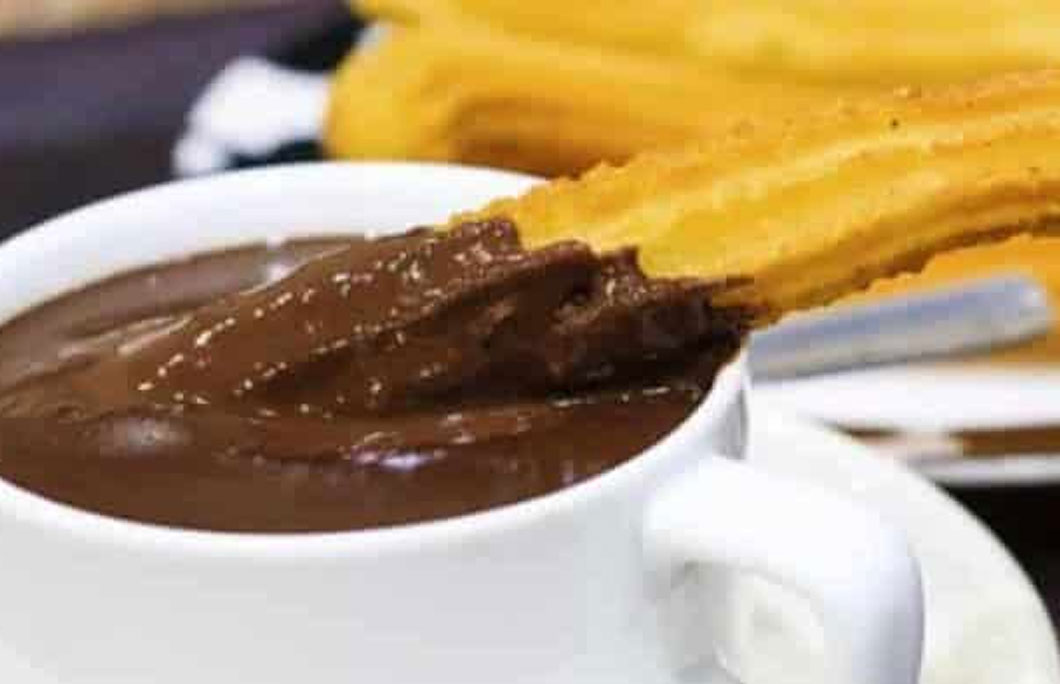 21. Buñolería El Contraste – Valencia
You'll find El Contraste in the trendy Ruzafa neighbourhood, which works out well for you because it means you'll be right next to lots of tourist stops and great tapas. As an added plus, this spot is equally as popular for their buñuelos as they are their churros. So, if you're looking to really indulge in the local sweets, head here to try both.
---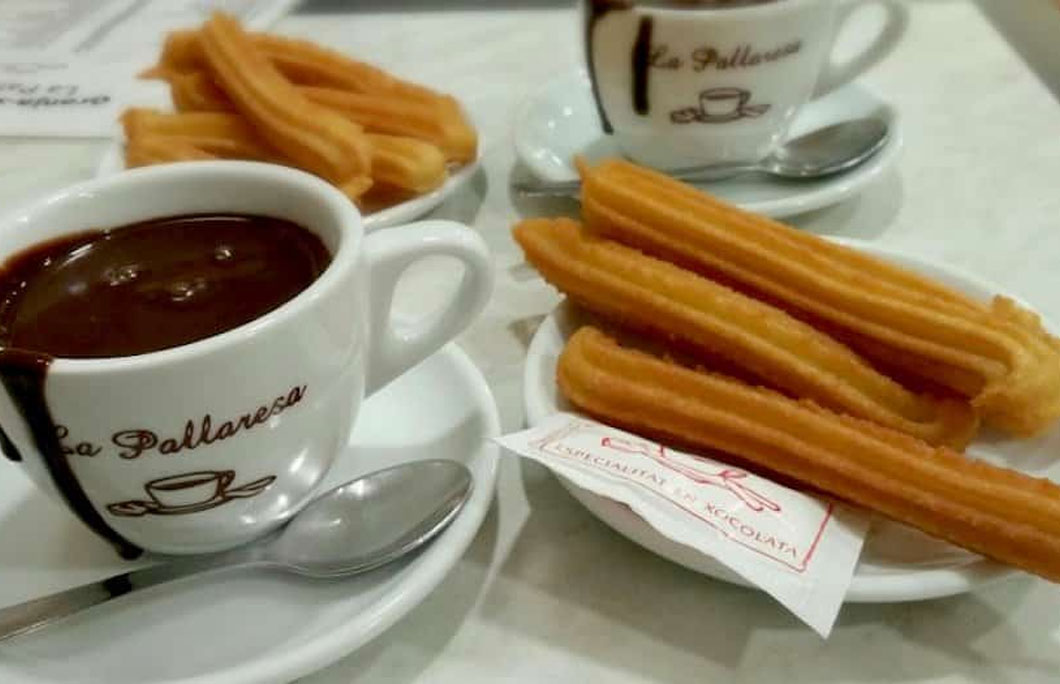 20. Granja La Pallaresa – Barcelona
Numerous expats told us that their favourite part about Granja La Pallaresa was that the chocolate here isn't as deathly sweet as it is in other parts of Barcelona. If you're after sweet churros but prefer to dip them in chocolate that's not going to give you diabetes, then give this local dessert institution a try.
---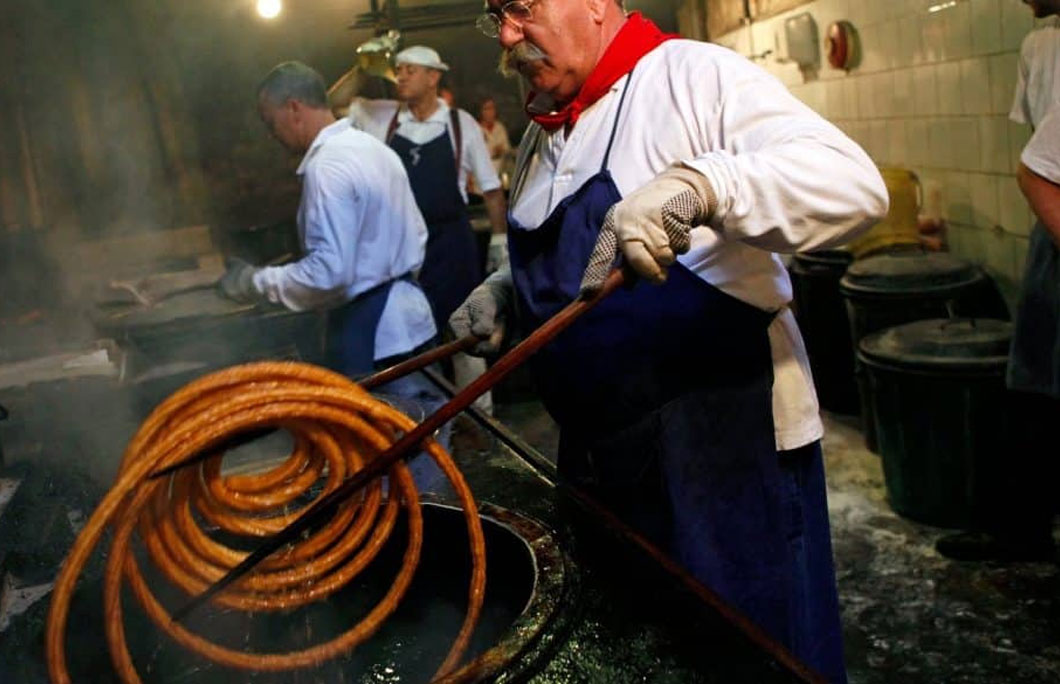 19. Churrería La Mañueta – Pamplona
Quality crispy churros are sometimes hard to come by, but this little churrería in Pamplona fries them to perfection. You're only able to sample the churros here during the famous San Fermin festival (AKA the running of the bulls), and it's almost as if the exclusivity of the churros make them that much more enticing.
---
18. El Cafe de Las Monjas – Toledo
Nuns making churros might sound weird if you're not from Spain, but here, nuns make everything from cookies to wine. If you find yourself on a day-trip from Madrid to Toledo, don't miss the chance to check out the churros at El Cafe de Las Monjas. Be sure to snap a photo of their cute display in the storefront window.
---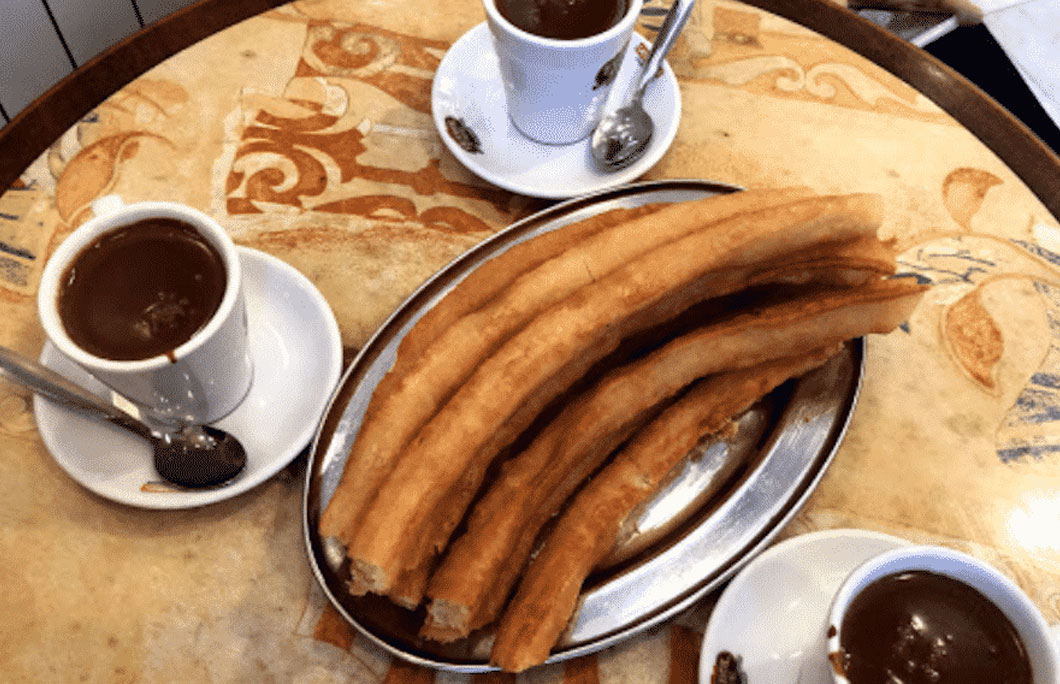 17. Café Fútbol – Granada
If you're a little more interested in the chocolate than you are the churros, then head straight to Café Fútbol in Granada, Spain. Here, the chocolate is pillowy and perfectly balanced. It's the perfect pool of sweetness in which to slowly dip their long, sugared dough sticks into. Be careful here, or you'll find yourself dunking churro after churro, they're just that good.
---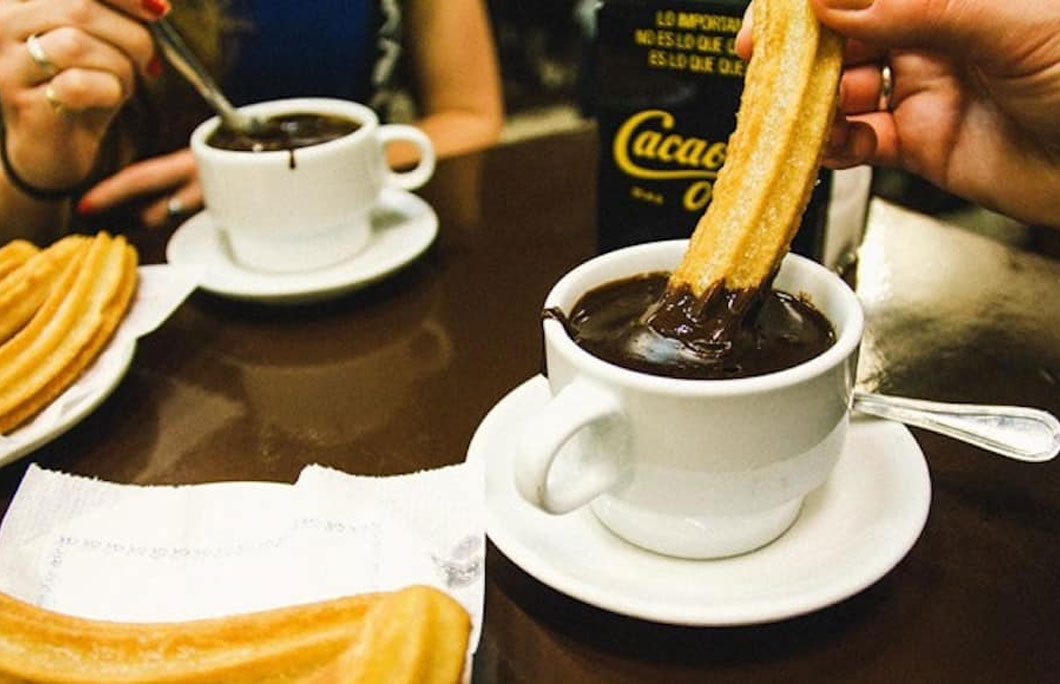 16. La Cocina Secreta – Cádiz
Decadent and doughy are just two words to describe how delicious the churros are at one of the highest-ranked cafes in Cádiz. La Cocina Secreta isn't going to be a secret for long as soon as more travellers begin to realise just how tantalising this place's mixture of churros and chocolate is compared to the rest of the churrerías in Spain.
---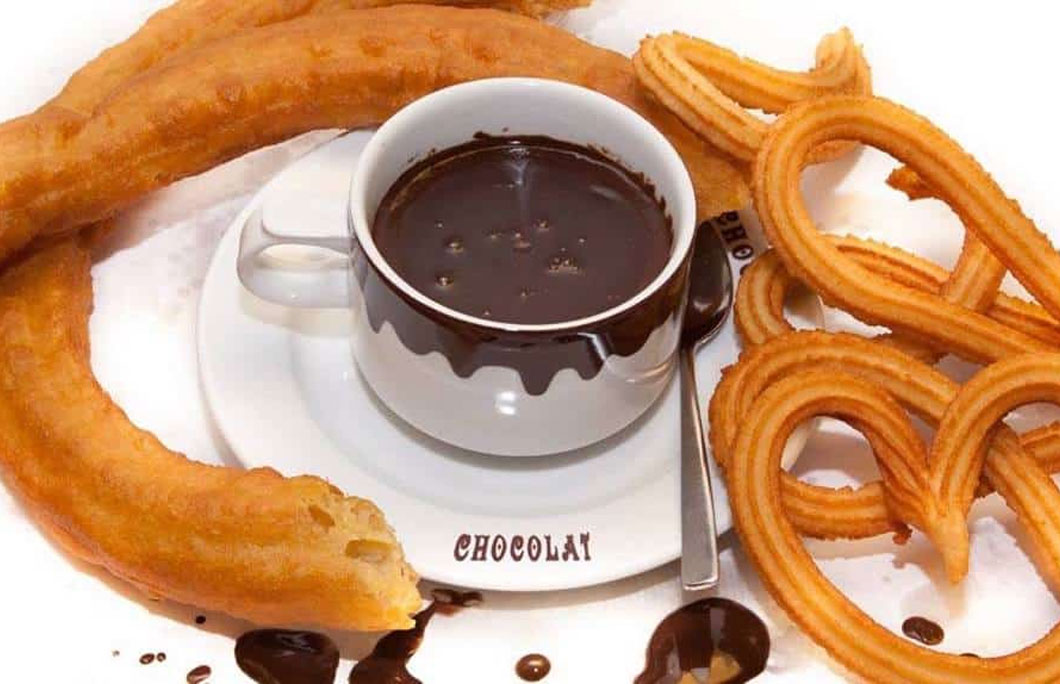 15. Chocolat – Madrid
If you're looking to explore further than the confines of Plaza Mayor in Madrid (and we highly recommend you do), then make your way over to Huertas to try the churros at Chocolat. This place is fairly new compared to other churrerías in Madrid, but what they lack in seniority they sure to make up for in taste. Deliciously flavourful and oh-so-fluffy, the churros here are definitely some of the best churros in Spain.
---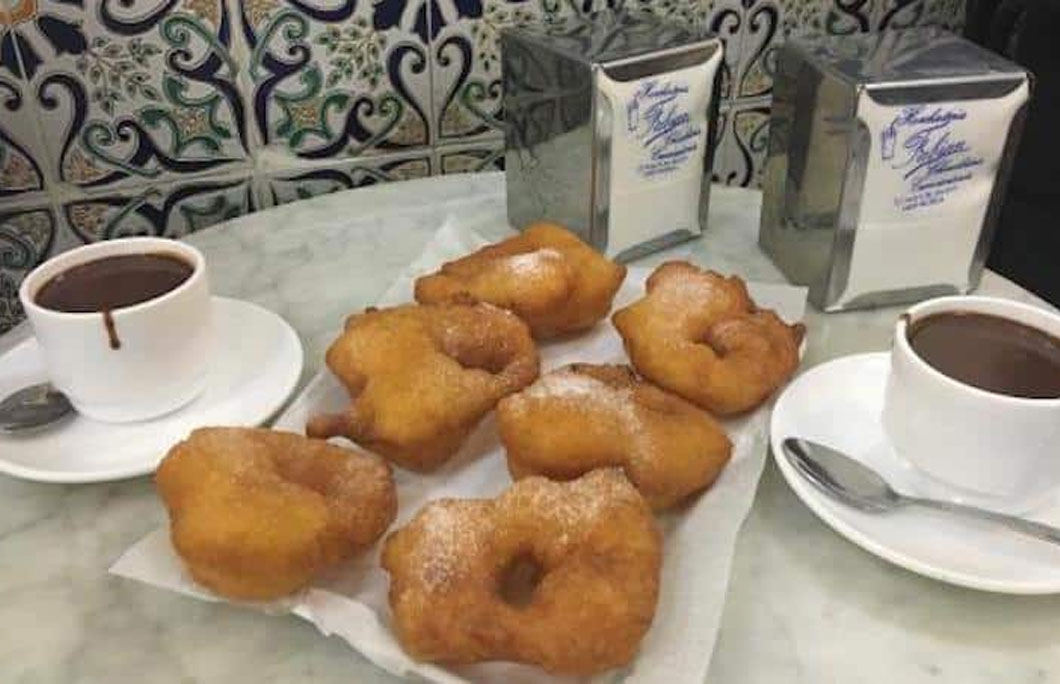 14. Horchatería Fabián – Valencia
You'll need to head here early if you don't want to wait in line for your churro. However, the long lines are just indicative of the fact that they really know how to make the best churros in Valencia. Despite being a horchatería that specialises horchata, they'll serve you chocolate on the side if you'd like. Whatever you decide to order here, you can't go wrong as it's all equally delicious.
---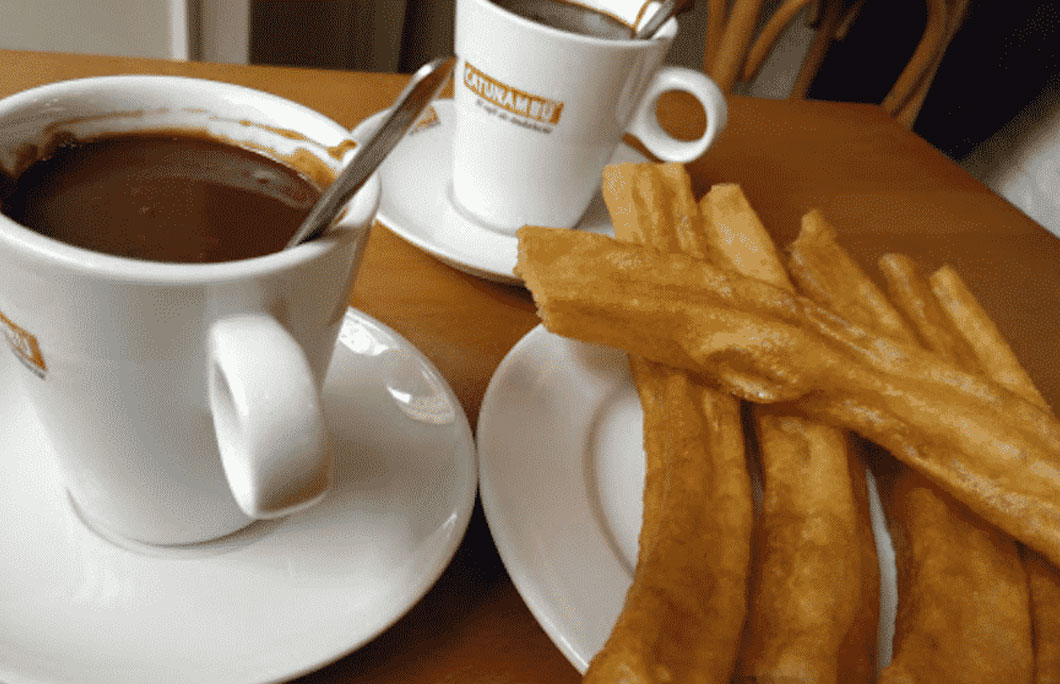 13. Cafe Don Pepe – Cordoba
Looking for fresh, tasty, fluffy churros in Cordoba? You can never go wrong with the churros and chocolate they serve at Cafe Don Pepe. We suggest getting them to go, as many travellers noted that they enjoyed snacking on the sweets as they set out to revel in the world-famous Moorish architecture of the city.
---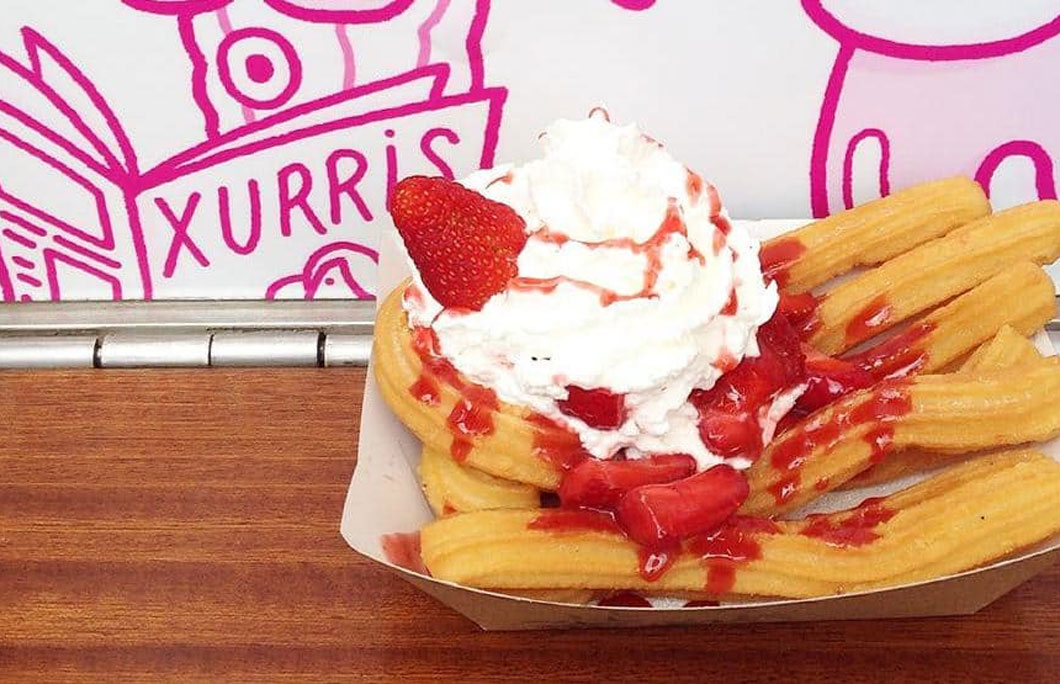 12. Comaxurros – Barcelona
Churros have been a staple food item of Spanish cuisine for hundreds of years, but that doesn't mean you can't enjoy a modern take on this sugary treat. Comaxurros is the perfect example of that, as they offer modern churros with revamped recipes and unique ingredients. Explore a different side of Barcelona's chocolate and churro culture and try the treats here. Pro tip: this shop is incredibly Instagrammable.
---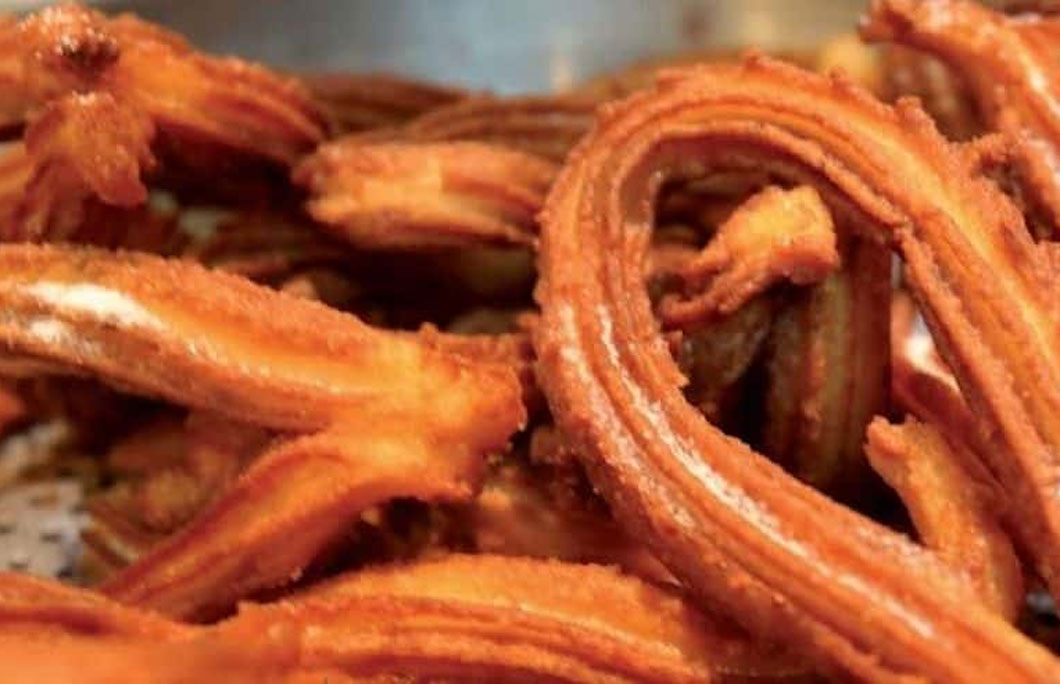 11. Montse l'Artesana – Girona
Catalonia does things a little differently than the rest of the country. And, we love that. Take their incredibly scrumptious Xuixos, for example. If you're in the region, definitely sample one (or a few). Or, head to a spot with some of the best churros in Spain – Montse l'Artesana in Girona. The churros practically melt in your mouth, which honestly just makes it easier to continue stuffing more and more into your face.
---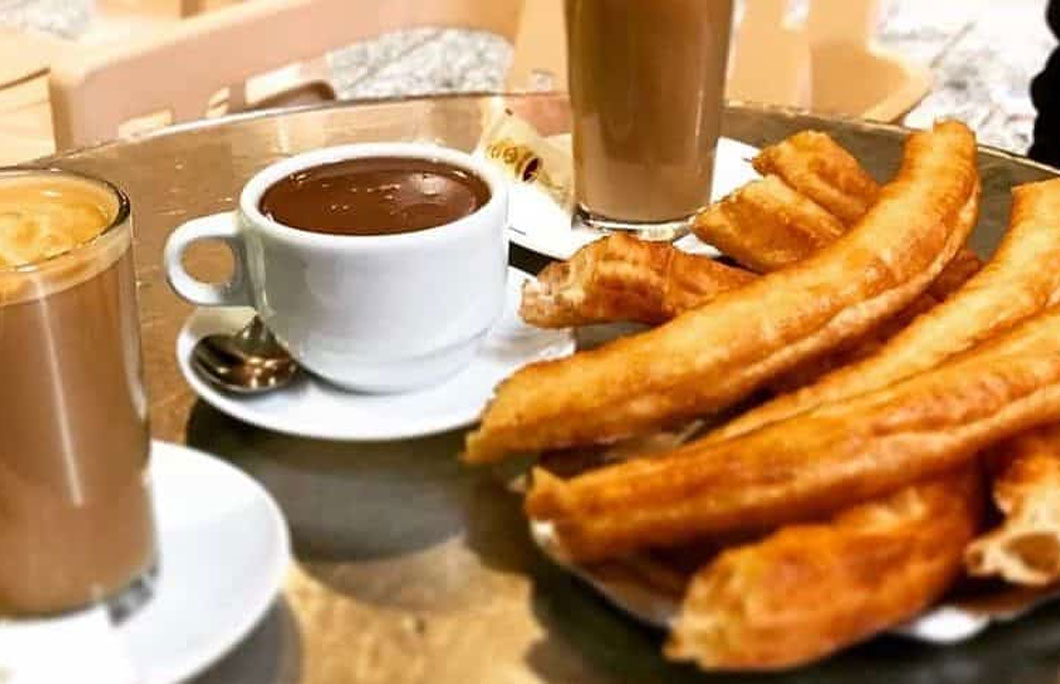 10. Casa Aranda – Malaga
To foreigners, Malaga is famous for Antonio Banderas and Pablo Picasso, but we're looking to put this Costa del Sol city on the map for their delectable churros and painstakingly sweet chocolate. If you really want to taste what Spanish churros are all about, head to Casa Aranda, one of Malaga's best cafes and hottest spots for churro, porras, and even tejeringos.
Click here to compare car hire in Malaga
---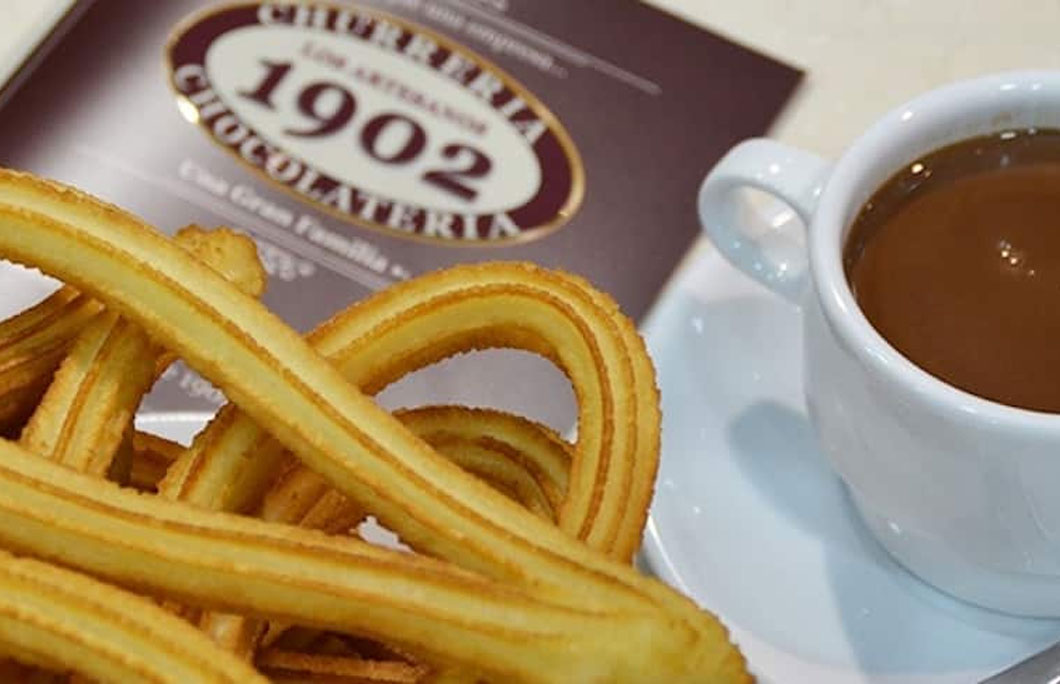 9. Los Artesanos 1902 – Madrid
Hidden away just off the well-beaten path that leads tourists to San Ginés, you'll find Los Artesanos 1902. This turn-of-the-century churrería is still family-owned and operated, which adds a bit of charm. They serve some of the best churros in Madrid, and locals love the fact that it's less crowded. We suggest trying your churros with dark chocolate, as it's one of the few places that offer the special, darker dipping option.
---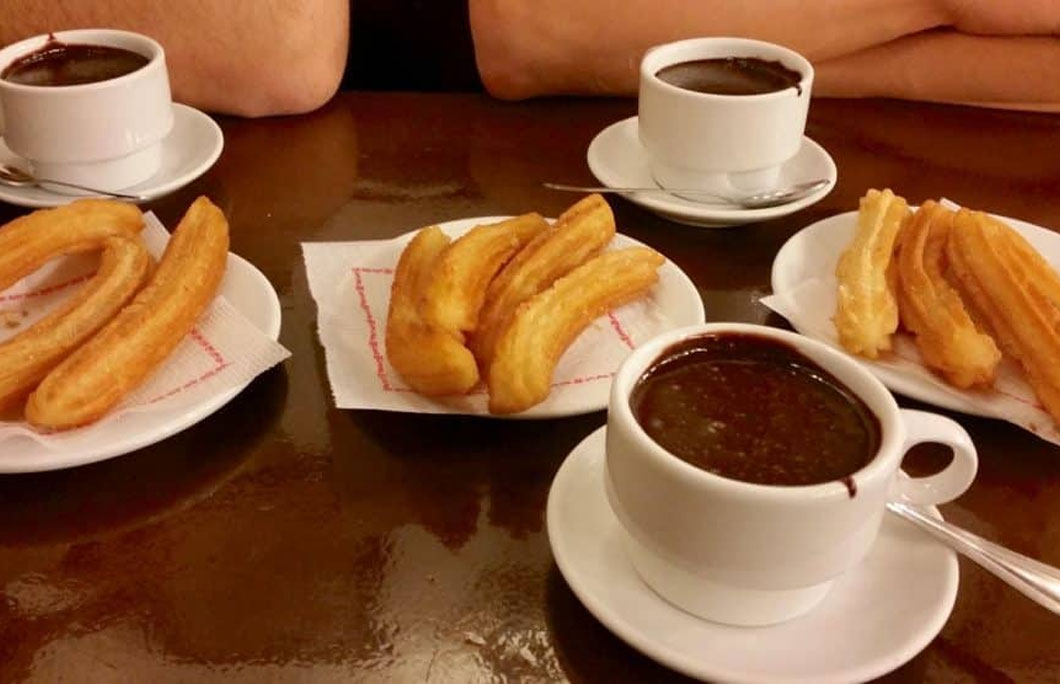 8. Granja Dulcinea – Barcelona
This quaint cafe was frequented by Salvador Dali, which is pretty indicative of just how delicious the churros are. Granja Dulcinea in Barcelona handcrafts their churros, and they make them super big and super sweet. So, prepare to share with friends or take some home for dessert.
---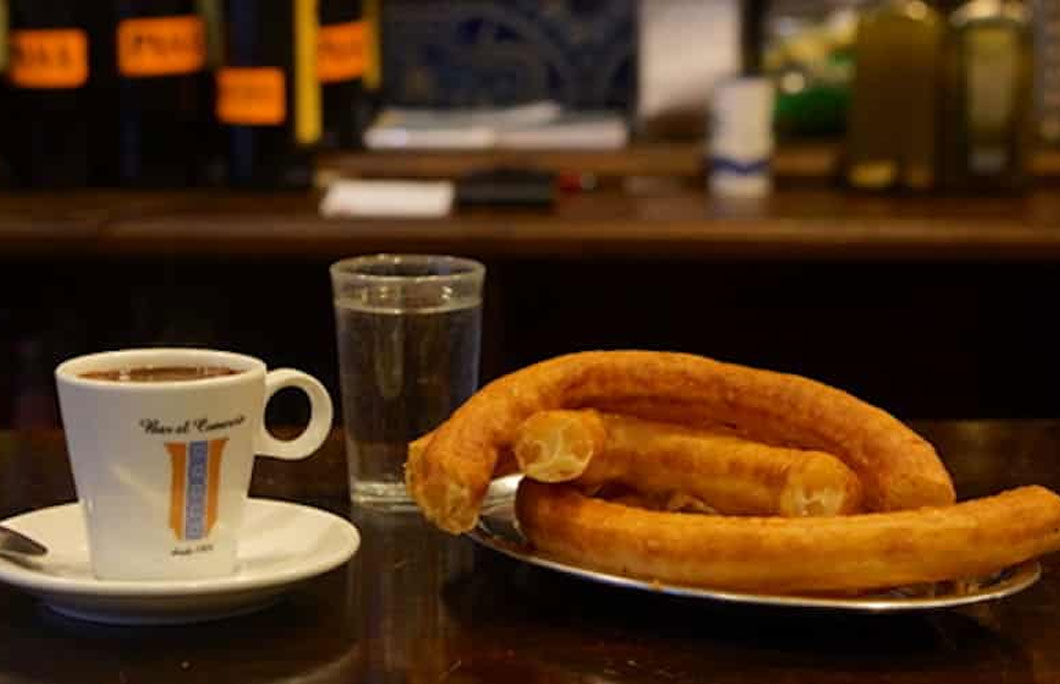 7. Bar Comercio – Seville
The capital city of Andalusia is famous worldwide for its sensual flamenco performances. It's sometimes hard to make sense of how Andalusians stay in such great shape when they've got such delicious churros right in their backyard. Case in point? The churros at Bar Comercio, which is one of the most popular breakfast spots amongst locals.
---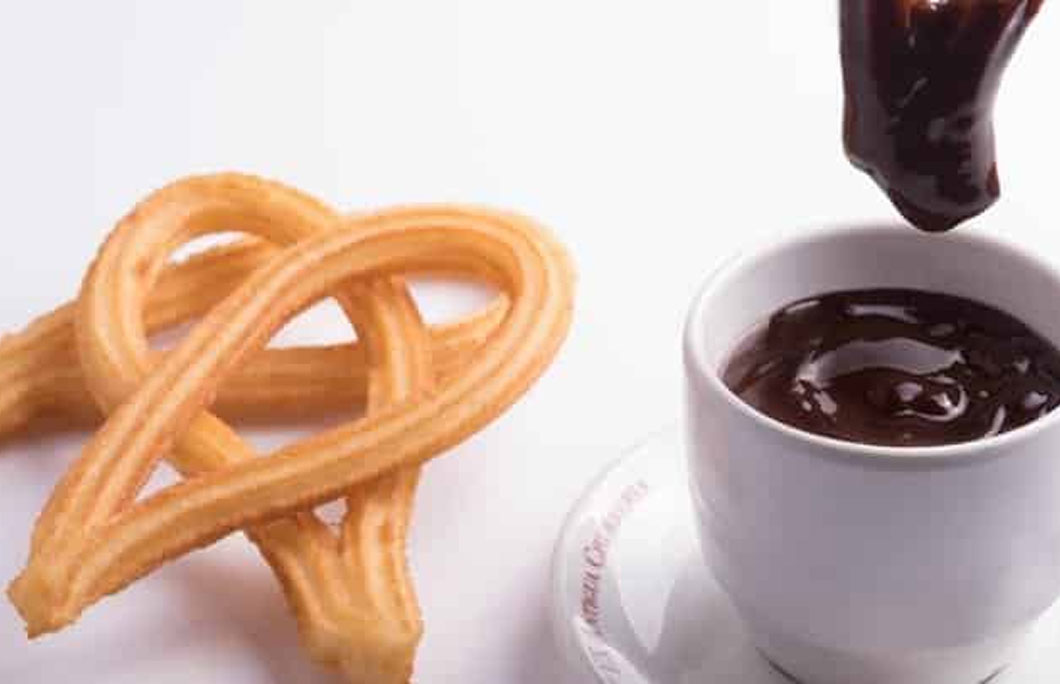 6. La Antigua Churrería – Madrid
This place has been serving some of the best churros in Madrid to locals and tourists alike for a whole century. While you can order traditional teardrop-shaped churros here, you'll also find that they have other great sweet treats to choose from. Order thick, fluffy porras or even churros filled with cream.
---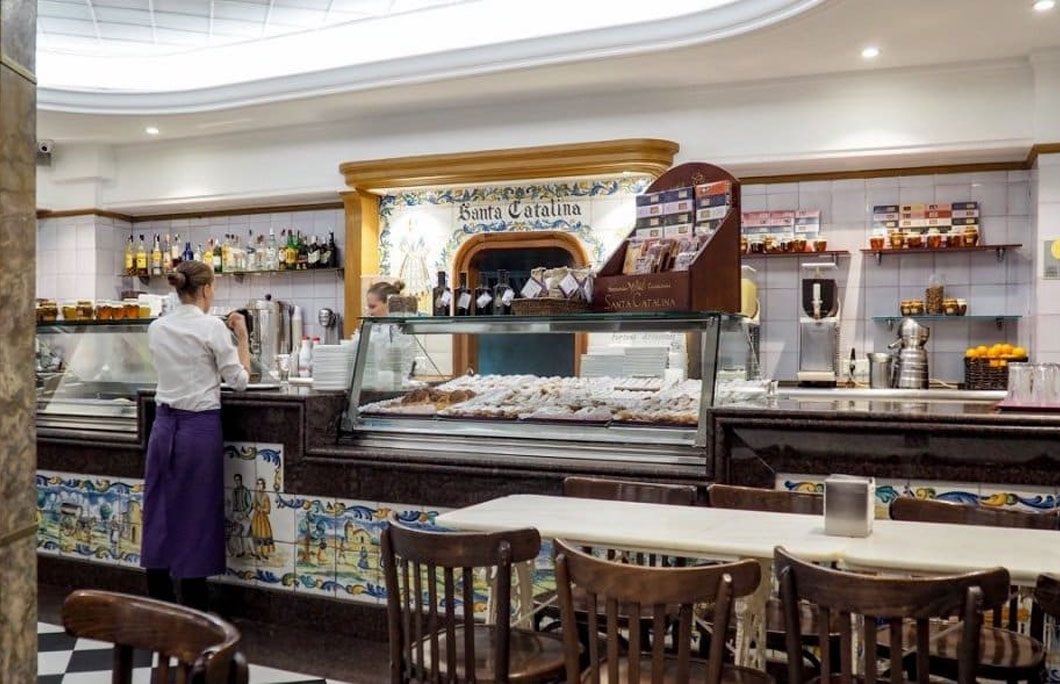 5. Horchatería Santa Catalina – Valencia
While most Spaniards pair their churros with chocolate, Valencians love to consume theirs with horchata. The Horchatería Santa Catalina is one of the oldest establishments in the city, making it the first on any list of the best churros in Valencia. While they're known for their horchata, they also serve a variety of chocolate for those who are more into the traditional pairing.
---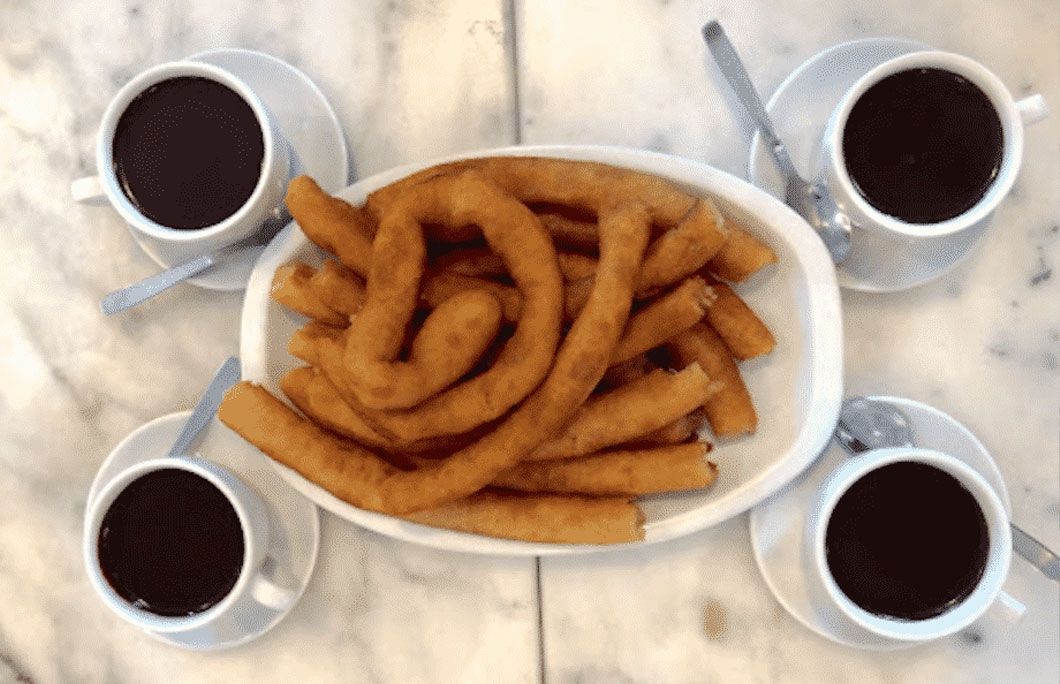 4. Churrería Chocolatería San Juan – Sant Joan d'Alacant, Alicante
Situated just northeast of the major metropolitan area of Alicante you'll find the small town of Sant Joan d'Alacant. Despite being home to less than 25,000 inhabitants, this Spanish pueblo serves some of the best churros in all of Spain. Thick, sweet, and oh-so-divine, there's nothing more we need out of a quality sugary treat in Spain.
---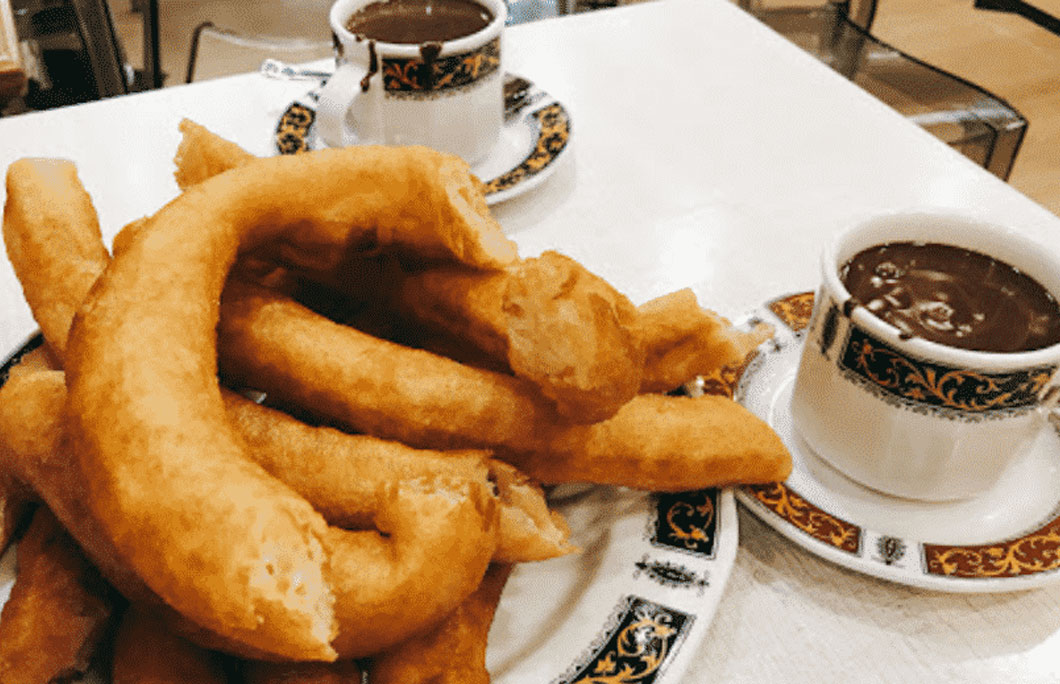 3. Cafetería Alhambra – Granada
Granada is known to travellers around the world as one of the most historically rich cities in Spain's Andalusia region. We're here to tell you that travellers also love the richness of another part of Granada's iconic culture – their churros. Expats, travellers, and locals alike all think that there's nothing this churrería doesn't have. It's situated on the corner of a quaint plaza, the chocolate is powerfully creamy, and the churros, well, they're some of the best in Spain.
---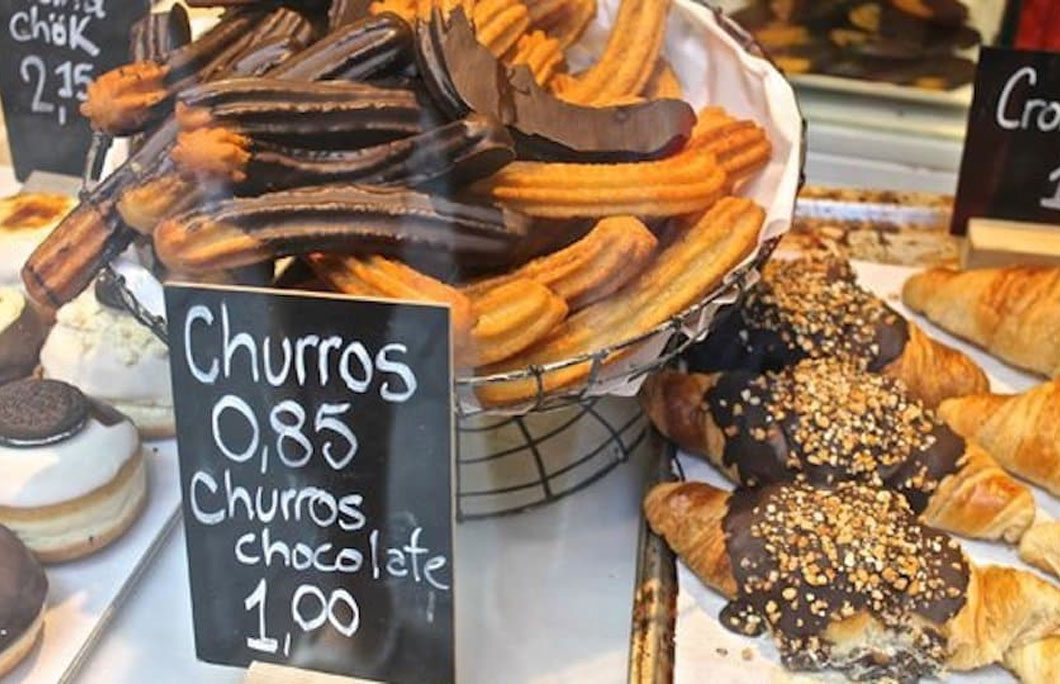 2. Chök – Barcelona
Looking for the best churros in Spain at a churrería where you can also take incredibly Instagram-worthy photos? Head to this trendy cafe in the centre of Barcelona and prepare to indulge. Here, the churros are served with an irresistible cup of 100% chocolate and prepared with all-natural ingredients.
---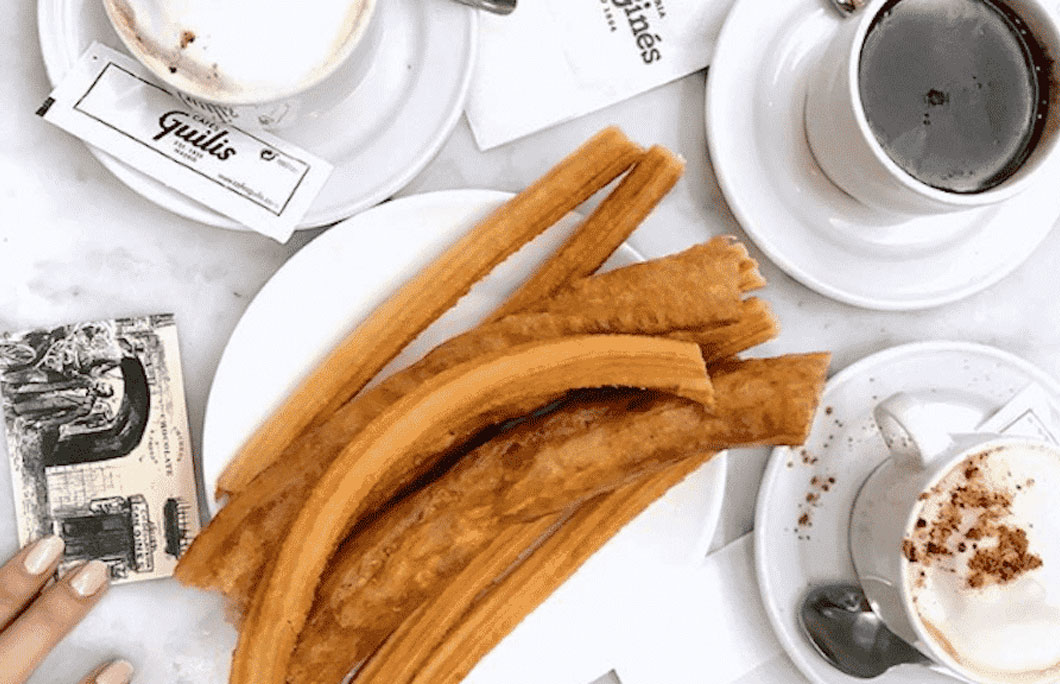 1. Chocolatería San Ginés – Madrid
The No. 1 spot where you can get the best churros in Spain? Without a doubt, it goes to Chocolatería San Ginés in Madrid. That's right, we said it. You can find the best churros in Spain in the capital city of Madrid. Not only does this place serve up mouthwatering churros, but it's also the oldest chocolatería in Madrid. The fact that it's tucked away onto a cute little side street right off Plaza del Sol doesn't hurt either.
---