The 25 Best Burgers In Malaysia
Malaysian food is some of the richest and tastiest in the world. It's a unique fusion of a lot of different cultures and culinary influences that you can't miss out on if you're visiting the country.
However, sometimes when you first arrive in a country, all you want is to indulge in something familiar. You know, like a juicy burger. Plain, simple, tasty and filling. We don't blame you. And, with the best burgers in Malaysia being some of the best in all of Asia, you're going to really have fun tasting your way through them.
Drooling yet? We thought so. Check out our picks for 25 of the best burgers in Malaysia. You're going to want to sample them all…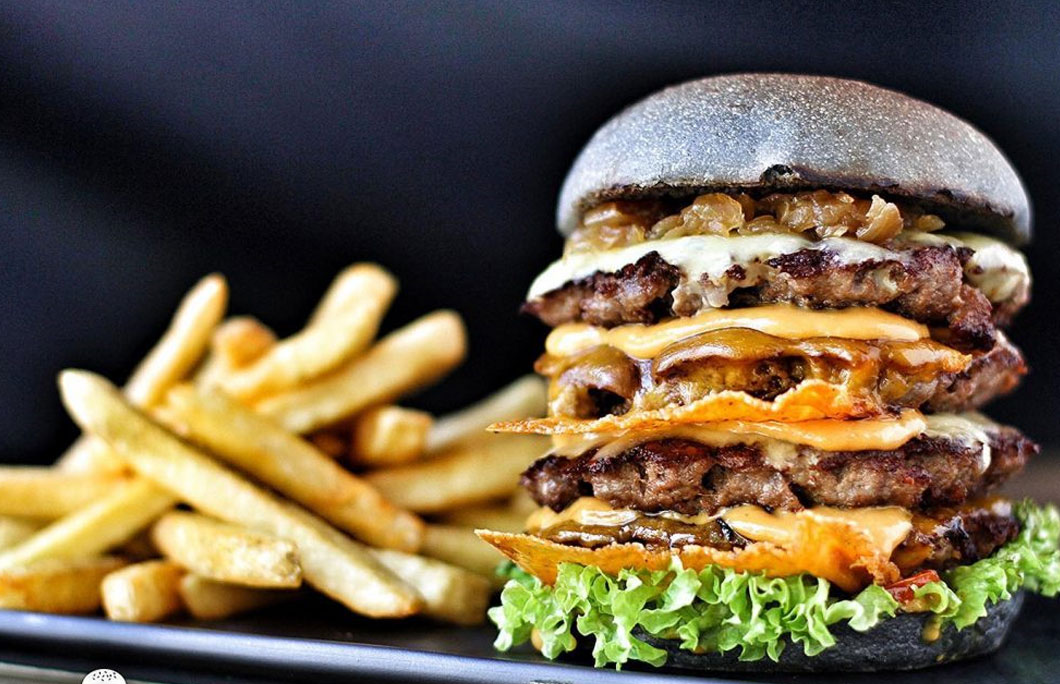 1. myBurger Lab – Kuala Lumpur
At this kooky burger joint, you can expect to enjoy a unique concoction of burgers that are seemingly whipped up by mad scientists. They've got all sorts of unusual and tasty combinations on the menu. The molten cheese patties, for example, are a messy treat. But, the peanut butter and jelly cheeseburger is a unique delight that's a must if you're into trying crazy new foods.
---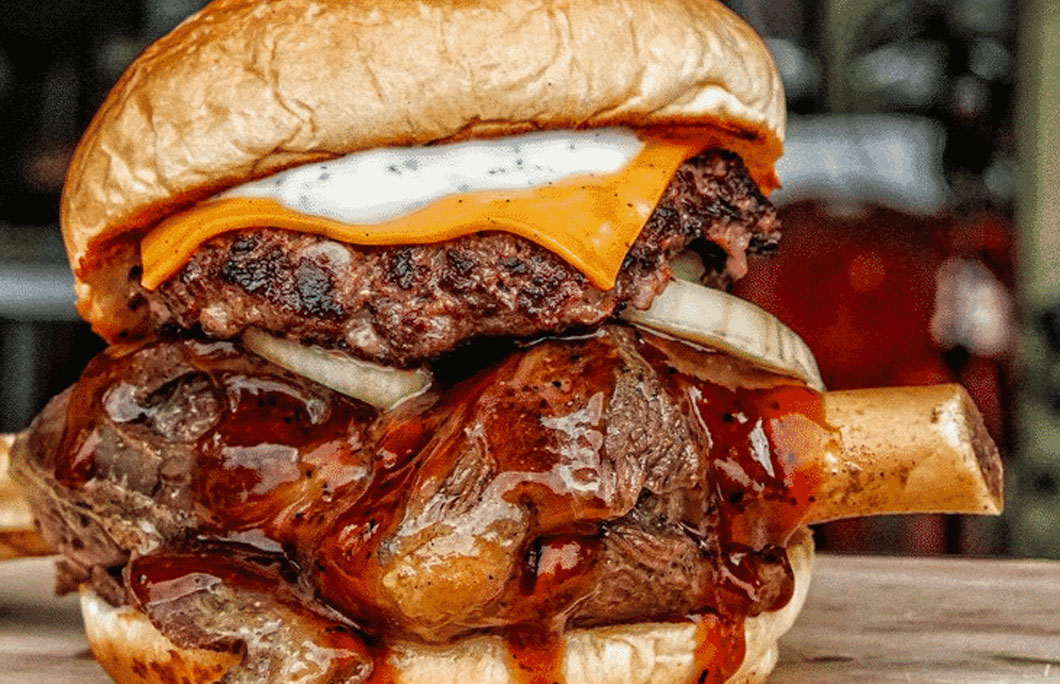 2. Don's Burger – Miri
If you love your burgers piled high with delicious toppings and absolutely oozing with sauces and flavours then Don's Burger is the spot for you. Their thick beef patties are so big that you'll need to hold your burger with two hands just to take the first bite. In short, it's the perfect burger place. Extra hungry? Get the double cheeseburger as it comes with toppings such as tangy and spicy Monyeng sauce, caramelised onions and melted cheese.
---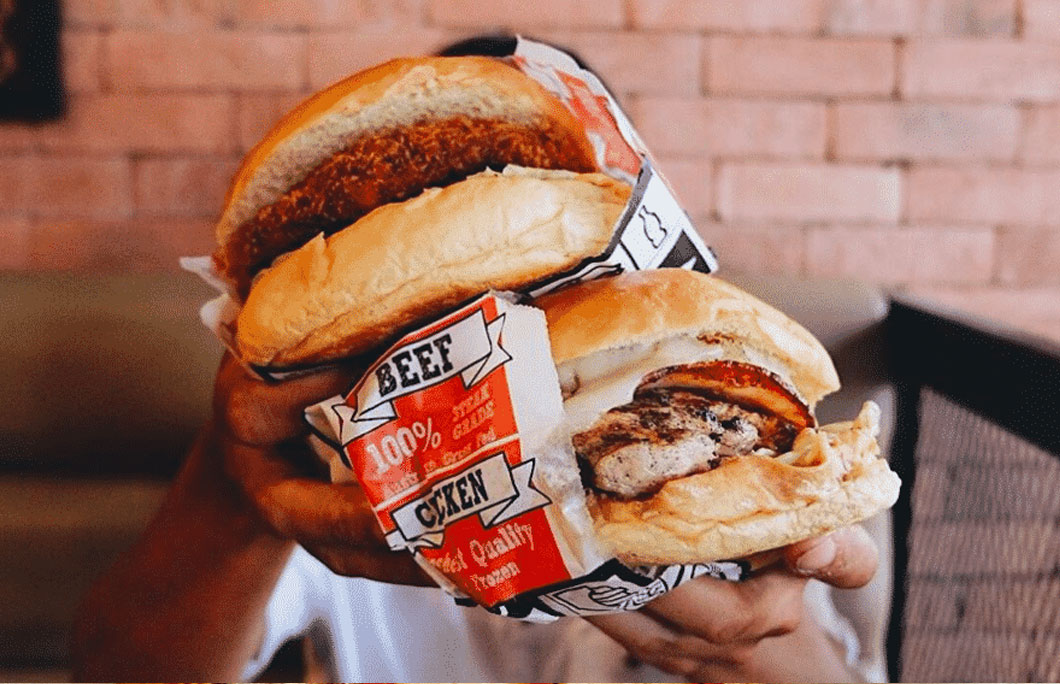 3. Killer Gourmet Burgers – Kuala Lumpur
Killer Gourmet Burgers, or KGB for short, is billed as a casual dining space bursting with raw energy and creative handcrafted burgers. And, they really mean it when they say hand-crafted. Each burger here is unique and features various creative toppings. Their Truffle'd Swiss, for example, is loaded up with sauteed portobello mushrooms, swiss cheese and truffle-infused herb ranch. We're not drooling, you are.
---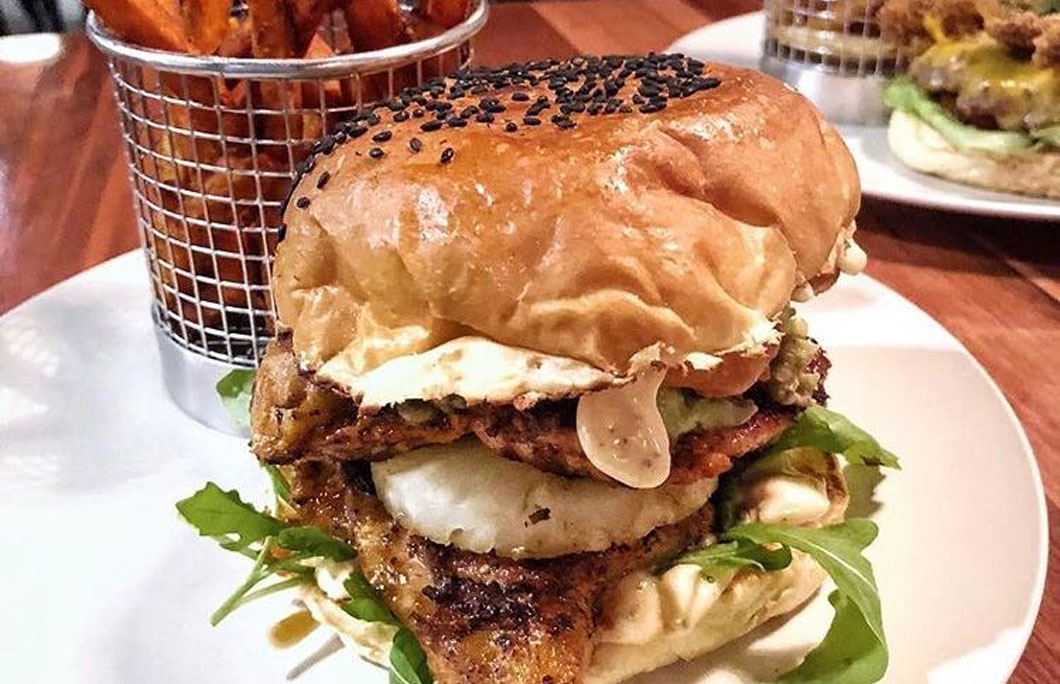 Image: @lijhuin/Instagram
4. Buns Burger Bar – Kuala Lumpur
You'll find numerous locals who will tell you that Buns Burger Bar is home to the best burgers in Malaysia and certainly in all of Kuala Lumpur. Now called Beatles & Buns, this trendy food bar serves up super thick burgers and rock 'n roll vibes. If you're feeling extra daring, they've got a three-patty burger that's about as big as your head. They top it off with onion rings and serve it up with fries. You'll leave satisfied that's for sure.
---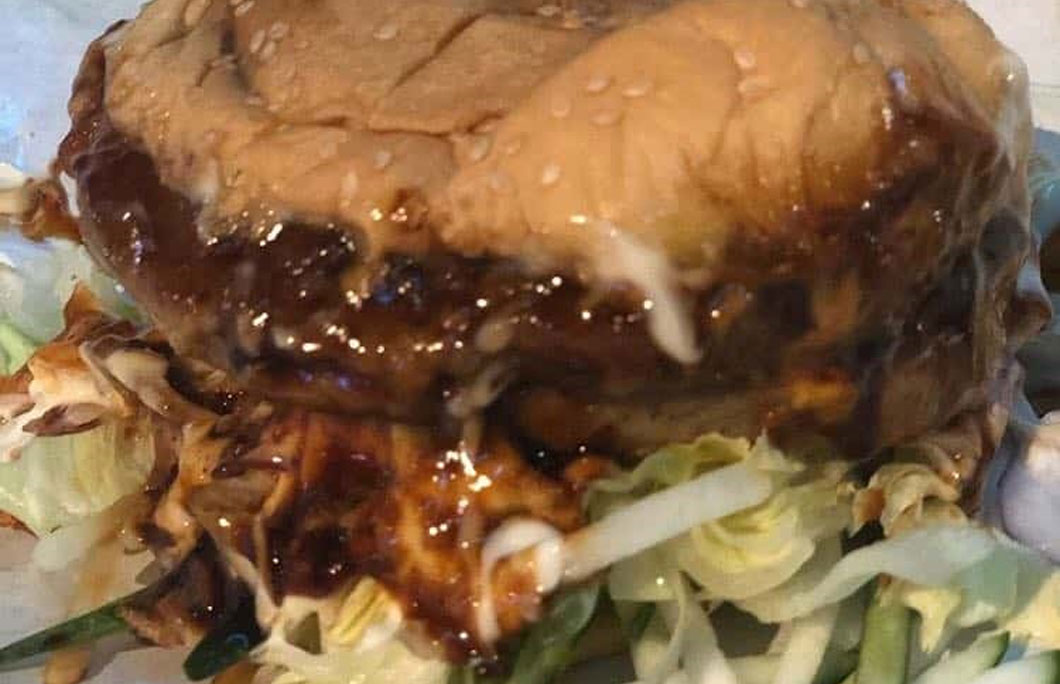 Image: @food_uglydelicious/Instagram
5. Brother John Burger – Damansara Utama
This fast-paced food stand in Damansara Utama might look a bit unassuming. However, upon first bite, you'll absolutely understand why so many locals think this spot serves up some of the best burgers in Malaysia. They're known for slinging street-style patties at lightning speed. And, they keep things simple. With few ingredients to choose from, all you have to worry about is savouring the fantastic flavours of their fresh beef patties.
---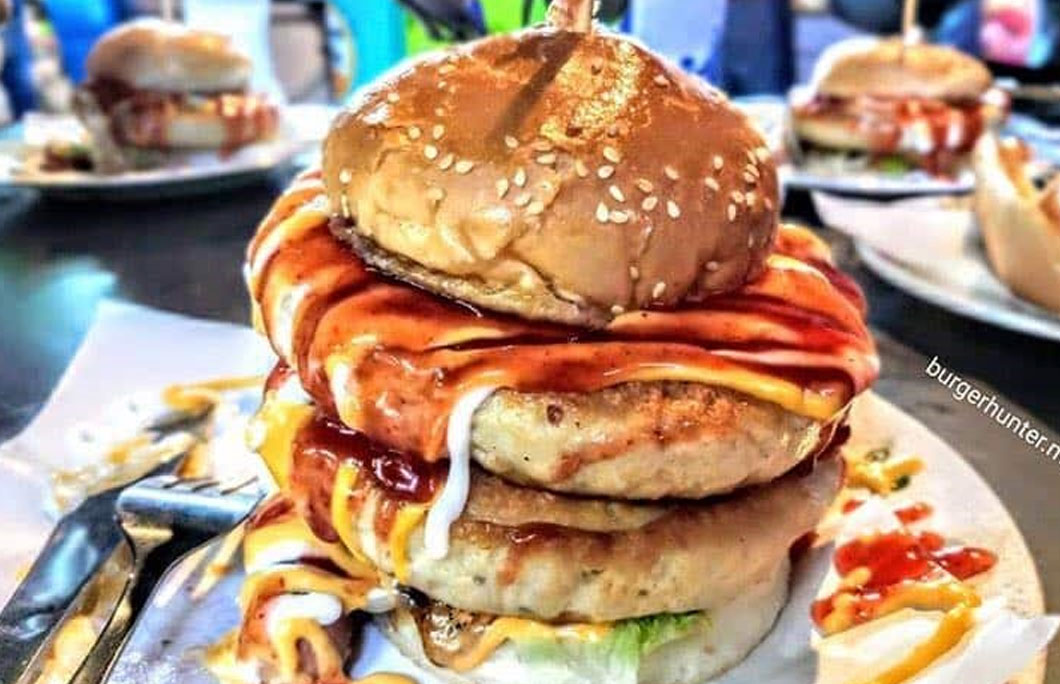 Image: @bugerhunter.my/Instagram
6. Big Lava Burgers – Kuala Lumpur
Big Lava Burgers serves up stuffed burgers, inception burgers if you will. The molten lava burgers here are like flavour volcanoes, oozing with cheese and other ingredients on the inside. Add on the fact that they absolutely smother them in sauces, cheese and toppings, and you've got yourself one tasty, messy meal. This is the kind of place you head extremely hungry as you're going to want to enjoy every last bite.
---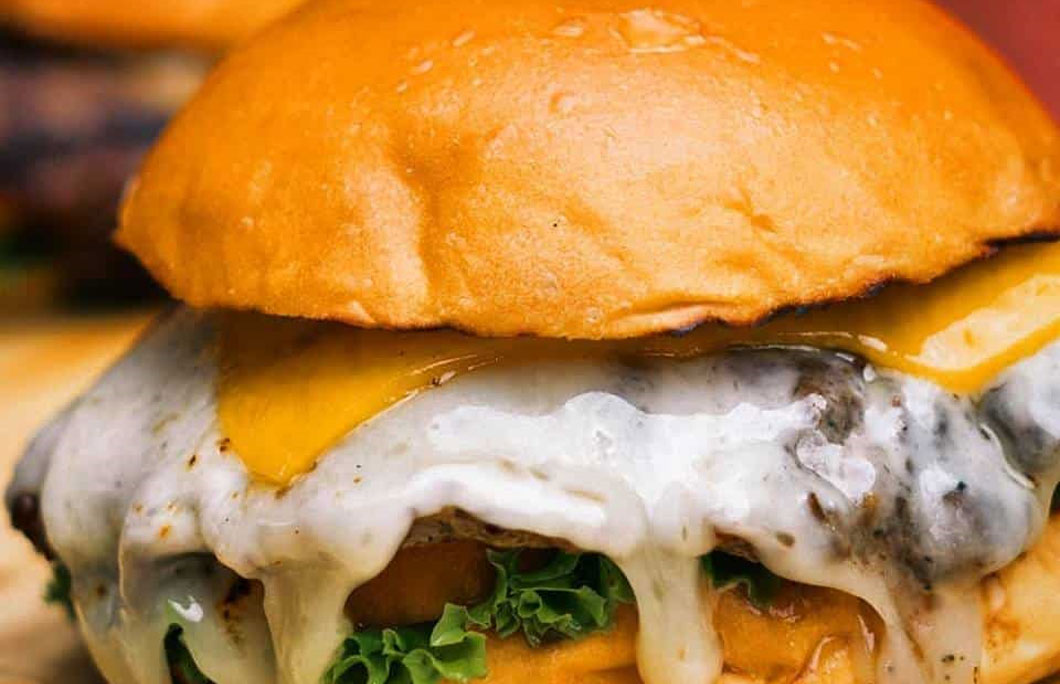 7. Burger on 16 – Kuala Lumpur
We'll begin by saying that Burger on 16 serves up some pretty flavourful dishes. Their pepperoni cheese fries are truly a foodie delight you can't miss out on. But, they taste even better when you pair them with one of their world-class burgers. Their signature burger is a California Cheese Skirt, which comes with, well, a cheese skirt that's crispy, crunchy and oh-so-tasty.
---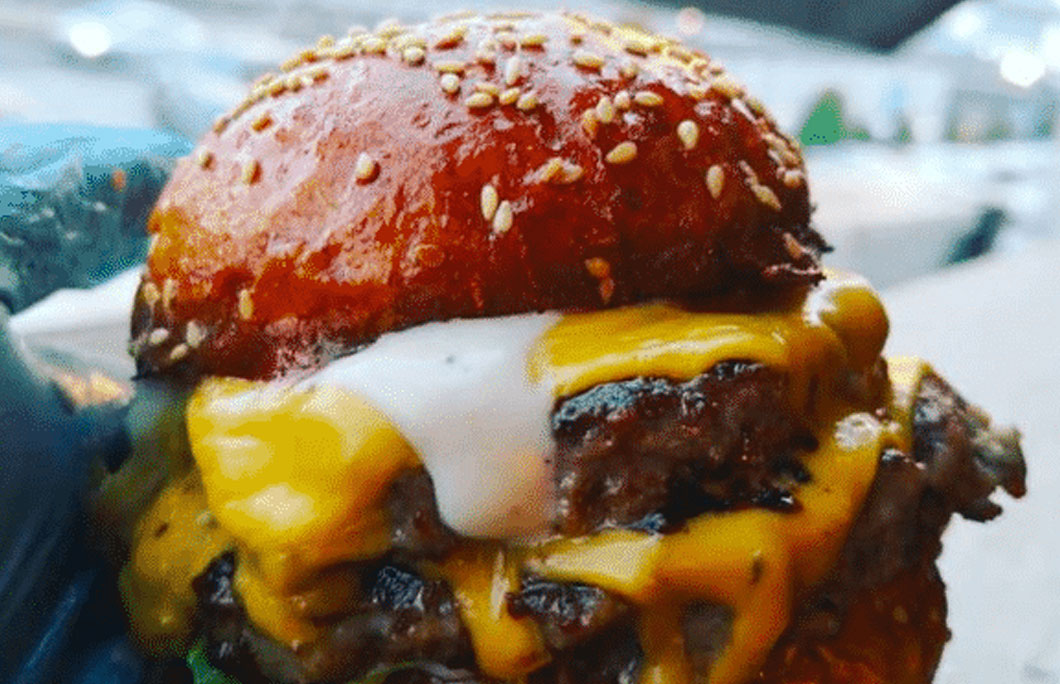 8. Burgertory – Subang Jaya
Where do you go when you're not quite in burger heaven or burger hell? Burgertory. It's the tastiest place on the foodie planet, specialising in some seriously massive burgers that are dripping with flavour and sauce. As they like to put it, they make no dull burger. And, boy, do they stand by that. They even serve one full burger that's got a massive hot dog on top.
---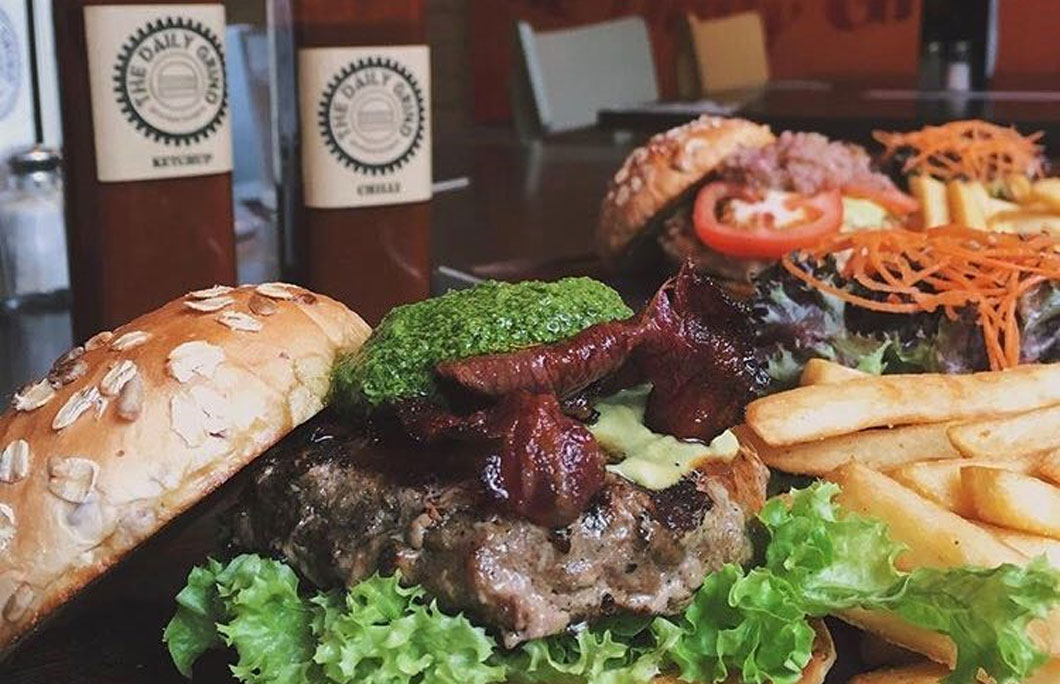 Image: @guschai/Instagram
9. The Daily Grind – Kuala Lumpur
The Daily Grind describes itself as an "oasis of indulgence." And, after taking one look at their burger menu, you'll understand why. They serve up some pretty unique options. Their Smokey Bear Burger, for example, comes with a hickory-smoked beef patty, melted cheddar and lots of toppings. Fancy something a bit more high-class? Try the foie gras burger.
---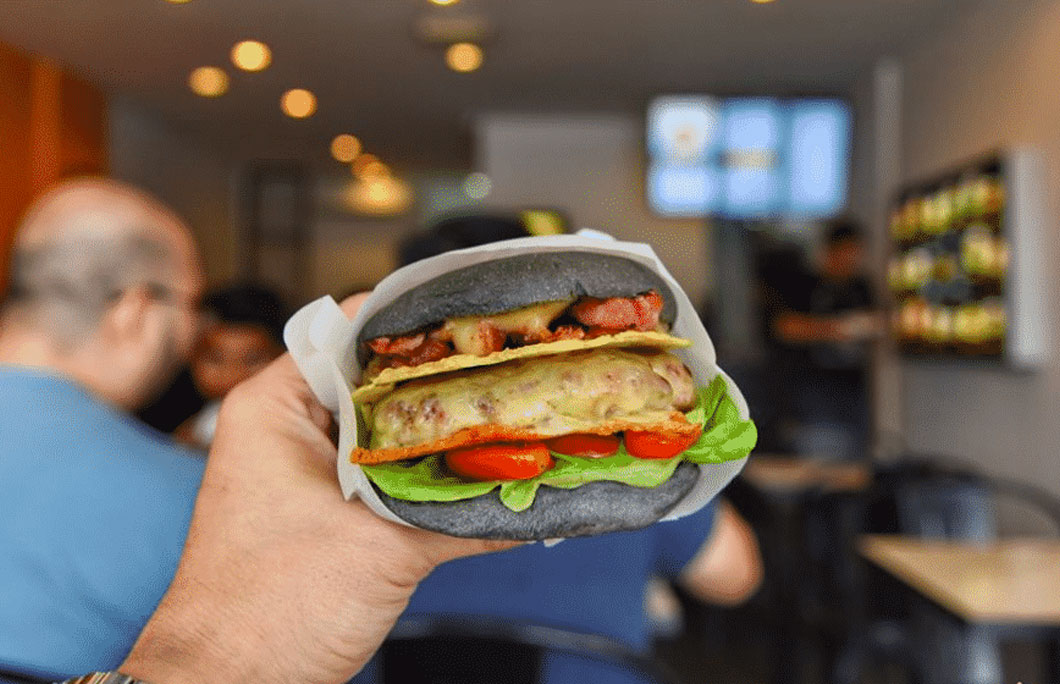 10. Spade's Burger – George Town
The concept behind Spade's Burger is pretty simple. They aim to "serve really, really good burgers and make them affordable." They stick to tradition, serving up simple burgers that only rely on the quality of the beef and the basic toppings to load you up on flavour. However, they do offer quite the variety. And, their black buns ensure your burger will look pretty great if you're going to upload it to the 'gram.
---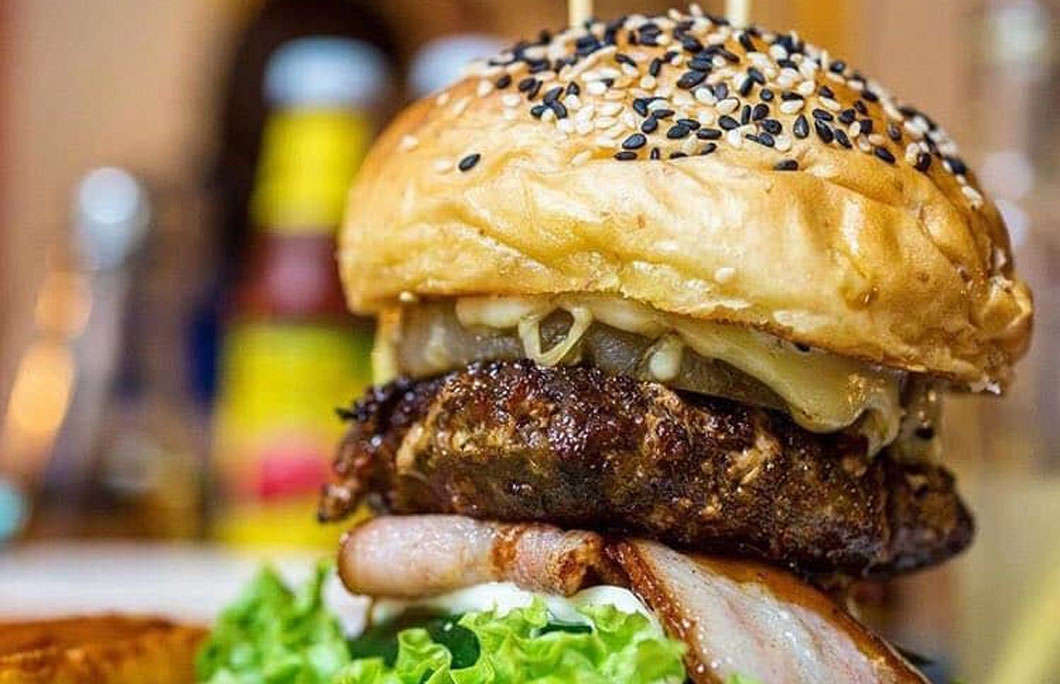 Image: @drgabwong/Instagram
11. The Baboon House – Malacca
The Baboon House is a sit-down restaurant that's famous locally for its brunch. They'll serve everything from pork belly to mashed potatoes. But, their specialty and most well-loved menu item is definitely the burger. They take care to cook the beef to perfection, making it perfectly juicy. Then, they load it all up with toppings such as caramelised onions, bacon and so much more. It's a burger you simply can't miss.
---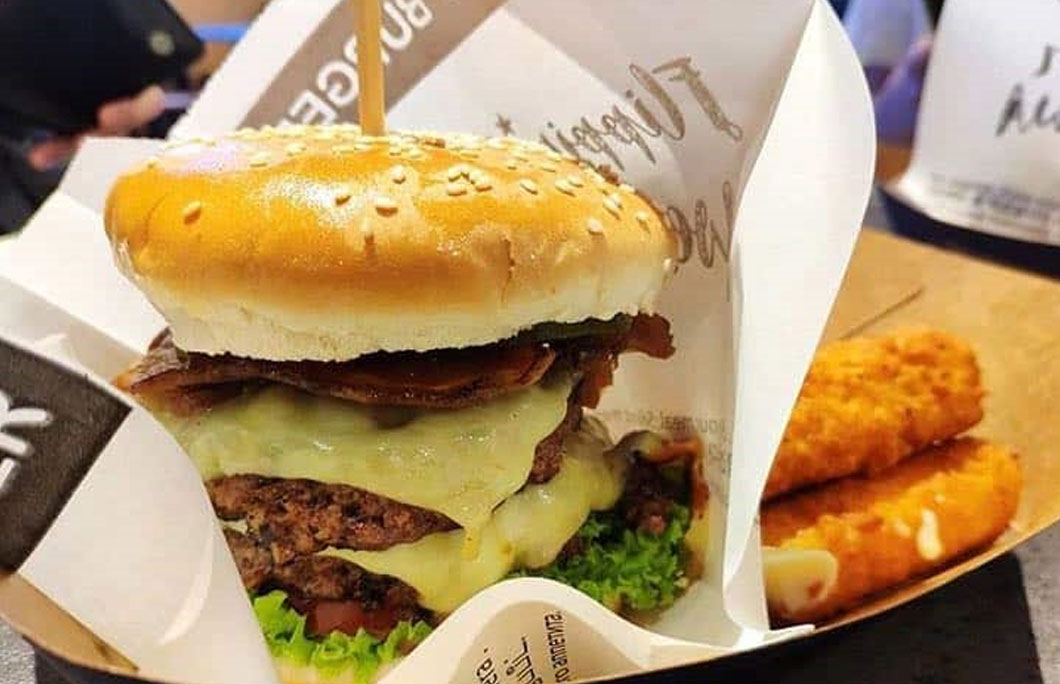 Image: @joshxgram/Instagram
12. Flip Burger – George Town
Flip Burger serves up juicy, hearty handmade burgers right in the heart of George Town. They're well-known locally as being some of the best burgers in Malaysia. And, it's all due to the quality of the beef. You can tell the burgers are handmade as no two patties are alike. If you're extra hungry, check out their Big Eaters menu. It features option such as kimchi-topped burgers, ones covered with ham fries and a Sweet Swedish.
---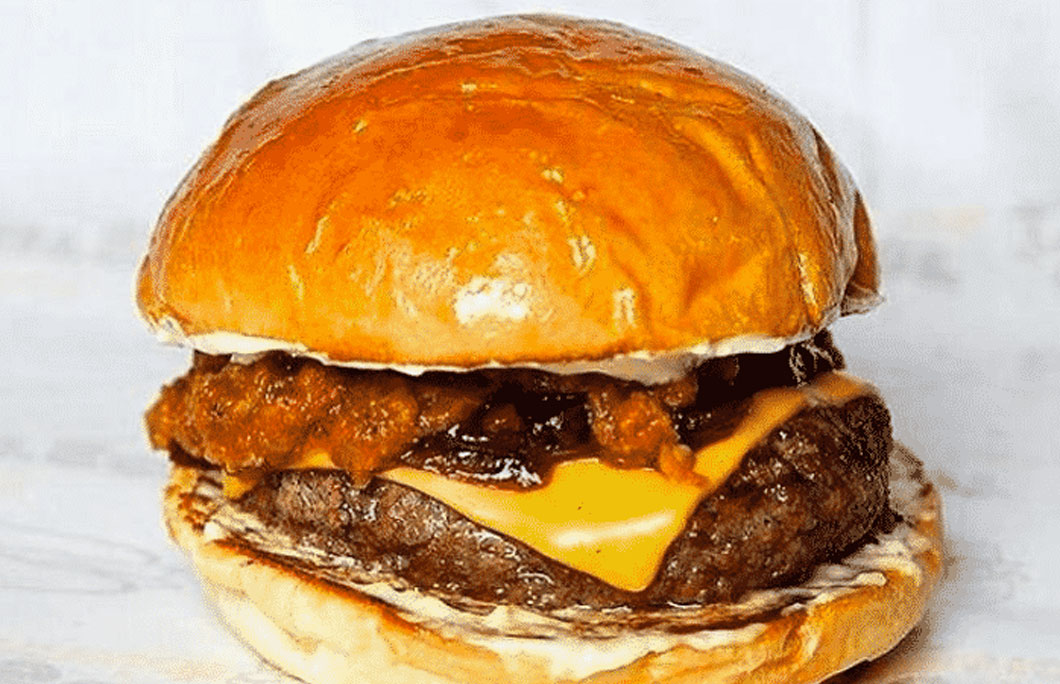 13. Sixty Bites – Kuala Lumpur
Craving something unique? Sixty Bites is the spot for you. They serve up beef burgers that are tender, juicy and cooked just right. On top of that, however, they use creative cooking techniques to yield unique flavours. They'll cook a fried egg into the bun, for example, and then slather on some homemade sauces. The result? Burgers that you've never tried before and won't try anywhere else in the world.
---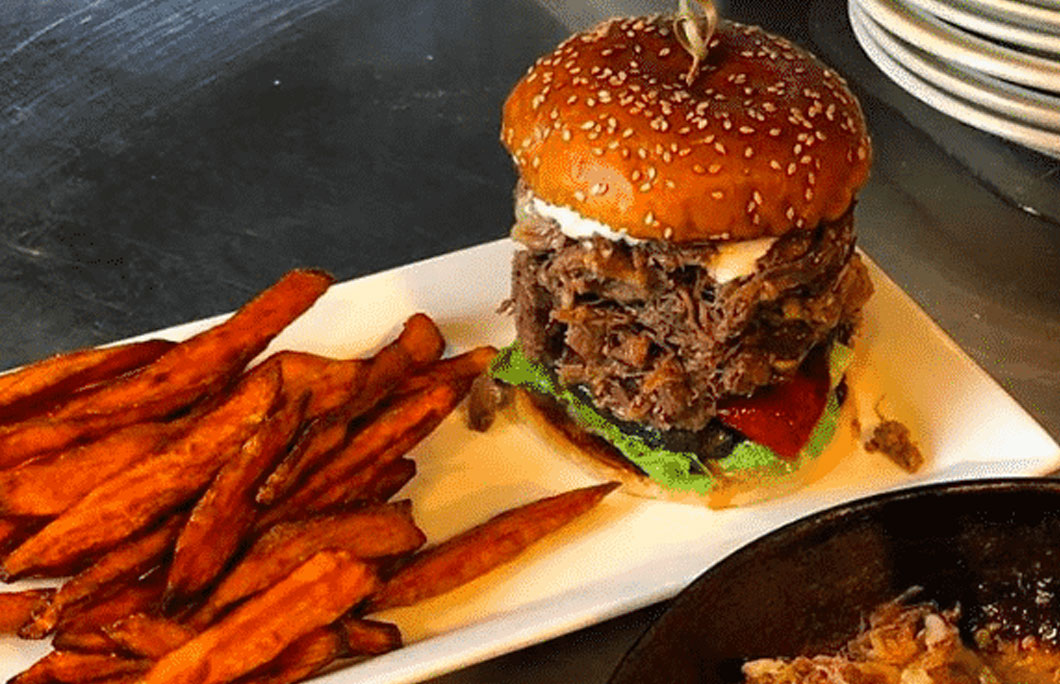 14. Junk Cafe – George Town
Not only does Junk Cafe serve up some of the best burgers in Malaysia, but the restaurant itself is also a great spot to mingle with locals and ex-pats alike. And, the burgers are just as eccentric as the decor and clientele. For example, they offer up a slow-roasted lamb burger. Or, you can try a triple patty burger that's loaded with enough meat to keep you full for a week. It's all delicious, regardless of what you order.
---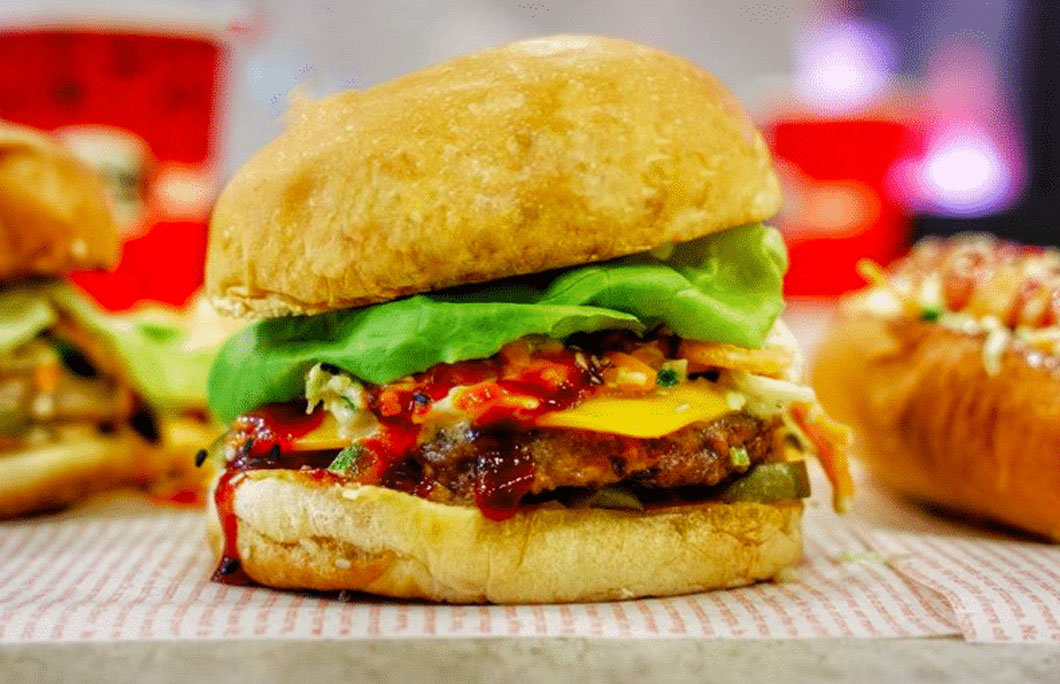 15. Fuel Shack – Kuala Lumpur
Fuel Shack claims to serve the juiciest burgers in town. We'll let you be the final judge of that. But, there's no doubt that they really are pretty juicy. They use 100% pure Australian-grown beef as the base of their tasty burgers. Then, they cook them to the point of perfection. They're just well-done enough to preserve the juicy, full flavours you'd expect out of prime Australian beef.
---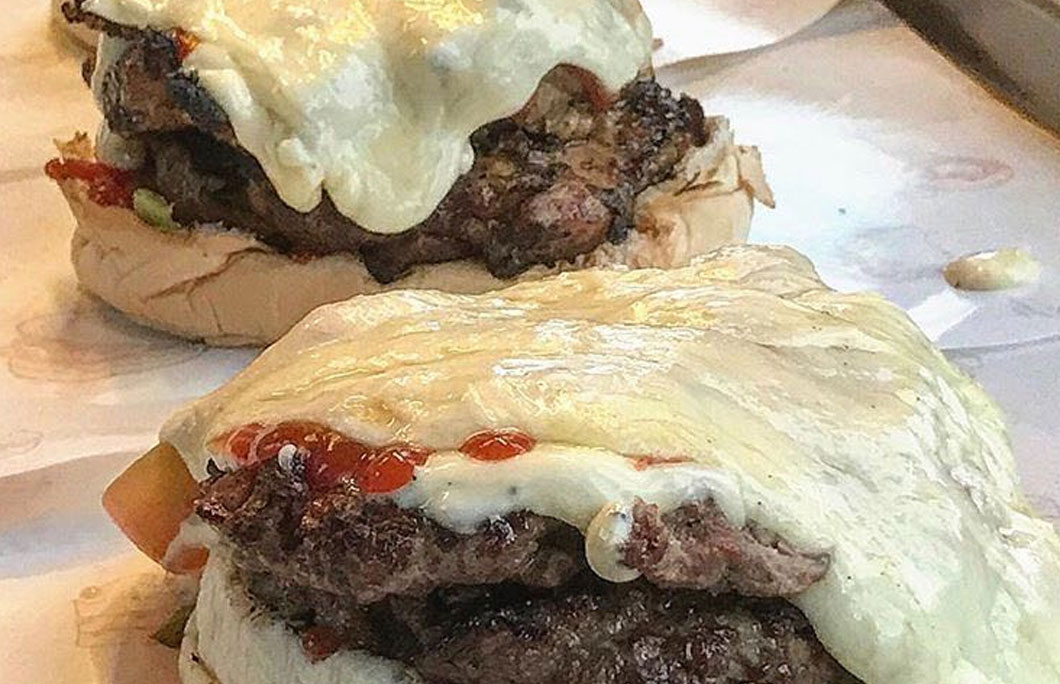 16. Street Grill Burger – George Town
As the name suggests, this food truck is literally a street grill on the side of the road in George Town. And, it's so popular that you can expect to spend up to a couple of hours waiting in line just to get a taste of their iconic hamburgers. Their melted cheese grilled burger is the most famous. It's fresh, hand-pattied and absolutely covered in ooey-gooey cheese.
---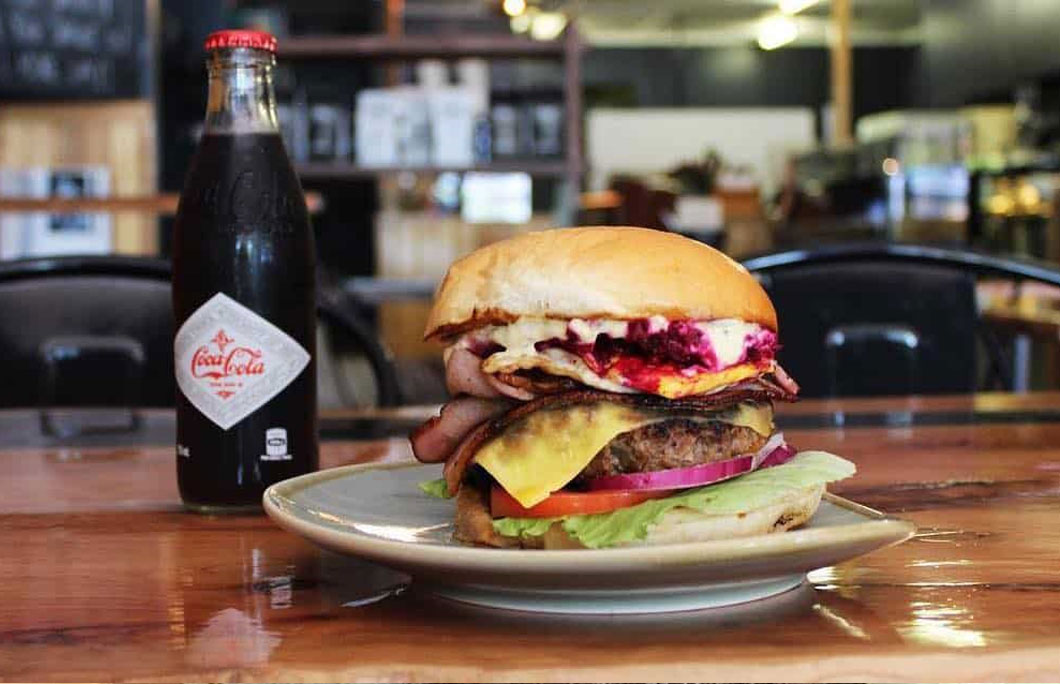 17. Cafe 1069 – George Town
Cafe 1069 is a pizza and burger bar serving up fast eats with full flavour. What travellers especially love about this spot, however, is the fact that the portions are huge, and for an extremely fair price. This means that, after a long day of exploring George Town, you can head over here to enjoy an ice-cold soda and a huge burger without breaking your budget. It's a win-win no matter how you look at it.
---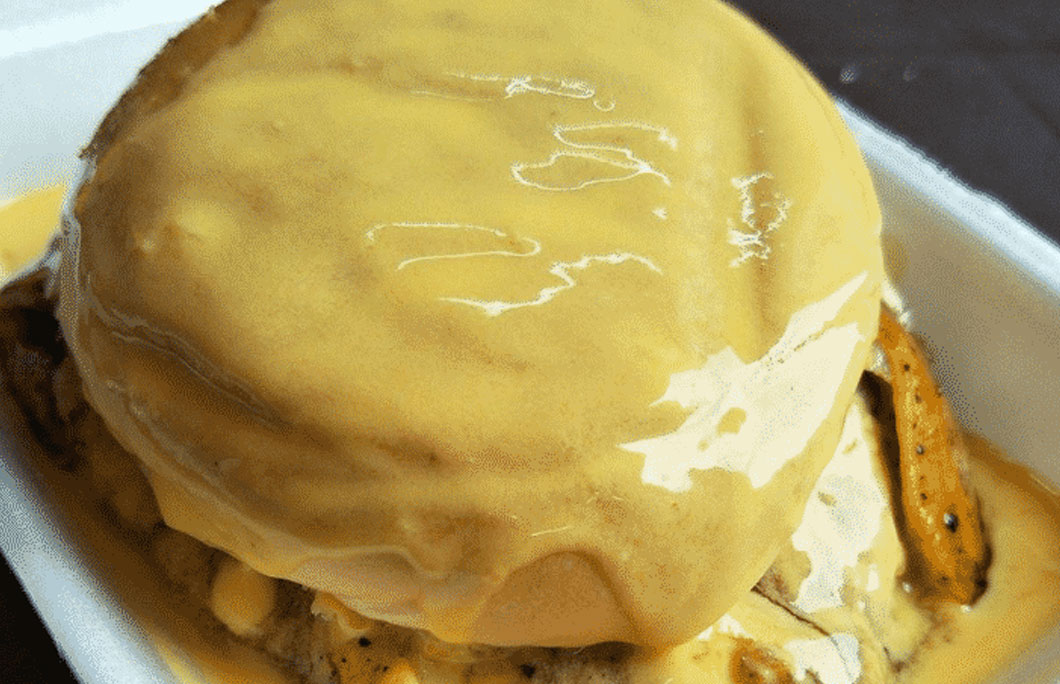 18. Burger Banjir Larkin – Johor Bahru
It's hard to describe just how delectable the burgers here are. They're regular burgers and then…they take them and smother them in melted cheese. And, we're talking smothered. Just a look at a photo of their iconic burgers will have you drooling. Not a fan of cheese? Their other burgers are just as outrageous and flavourful. Expect them all to be super messy, however, which isn't something we're complaining about.
---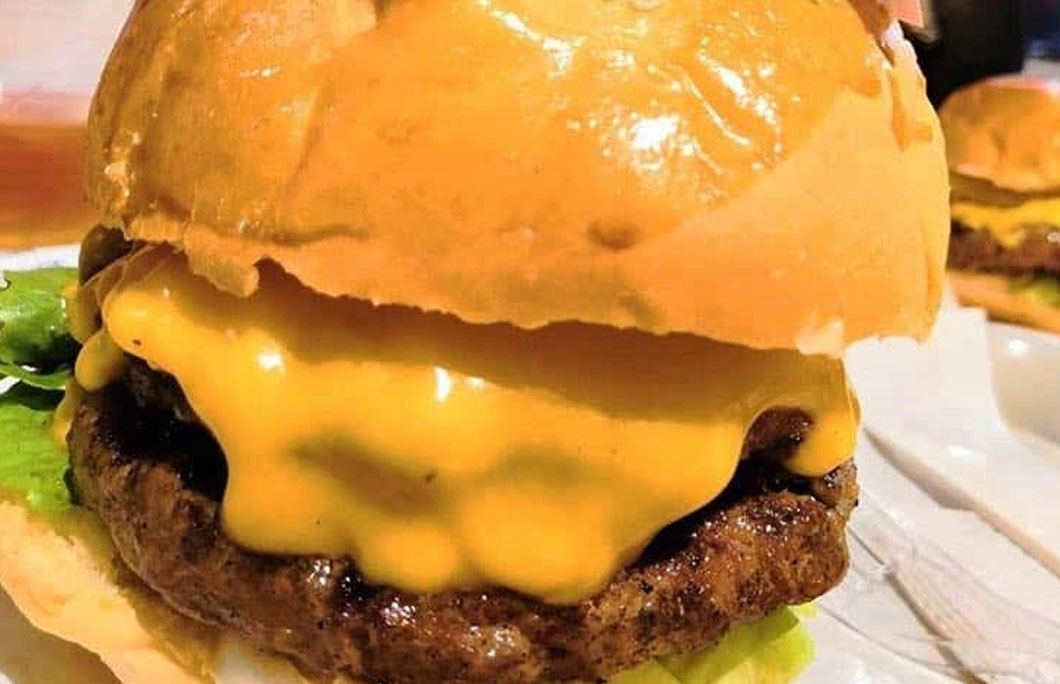 Image: @leviosaaaahhhhhh/Instagram
19. Fatboy's Burger – Kuala Lumpur
If it's all in a name then the name here makes total sense. The burgers are massive. So massive, in fact, that you'll need more than one hand to enjoy them. Whether you get a single or double patty, expect nothing short of prime meat that's been cooked to perfection and served hot however you like. Stick to the double bacon cheeseburger with an egg on top and you are looking at absolute perfection.
---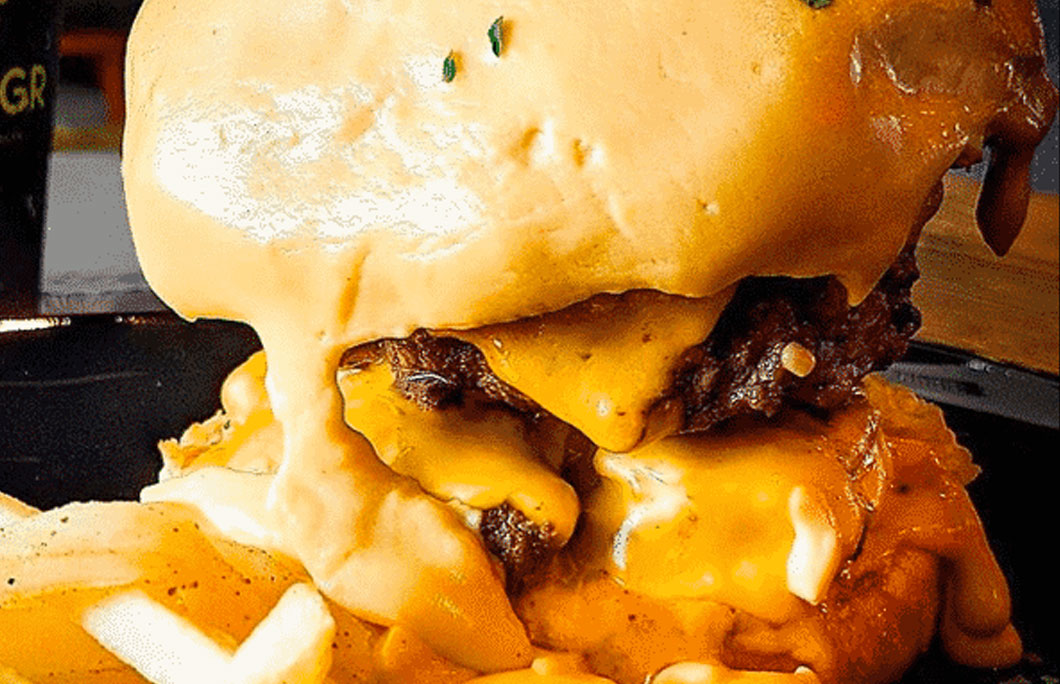 20. The BRGR – George Town
Cheese lovers, rejoice! We've found the best burger spot in Malaysia for you. The BRGR serves up a wide range of delectable eats. However, they take things to a whole new level with their double cheeseburger. When they say double cheese, they mean it. And, they load it up on top of the burger as well as inside. The result is a fantastic flavourful journey you've gotta go on at leat once in your life.
---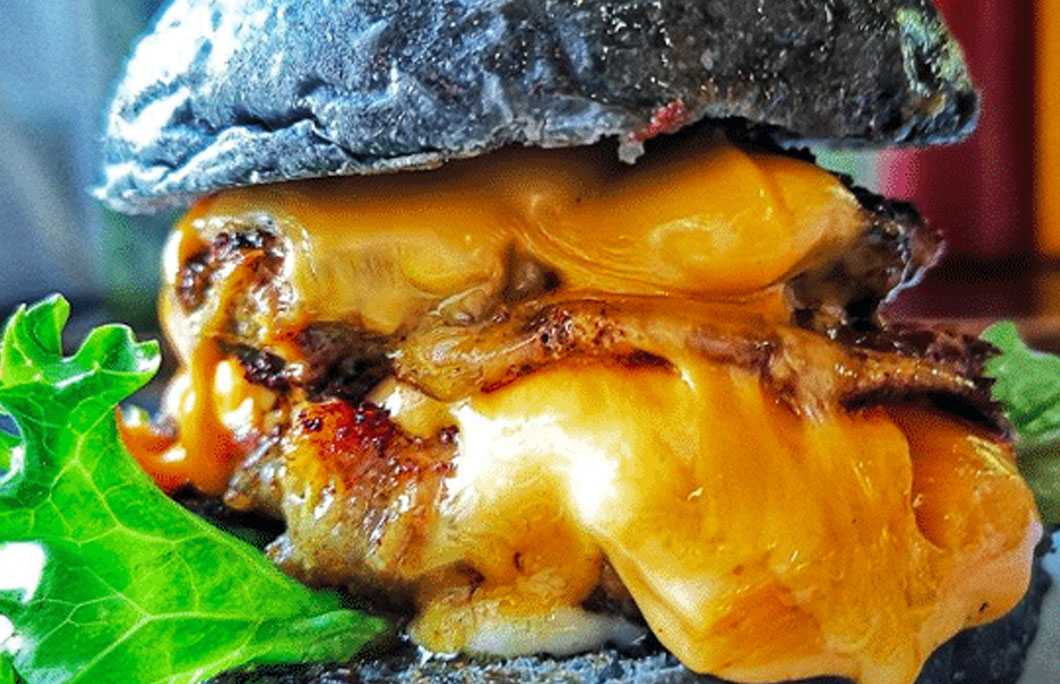 21. Kuwin Burger Street – Kuching
Not a beef-eater? No worries. At Kuwin Burger Street, you can indulge in some of the country's best pork burgers. Try a Pork Triple Egg Cheese for something unique. Or, really load up on your meat and order one that's covered in bacon. It really doesn't matter what you order, they deliver excellent flavours on a consistent basis. But, we've gotta say, the pork burgers are a huge hit amongst travellers.
---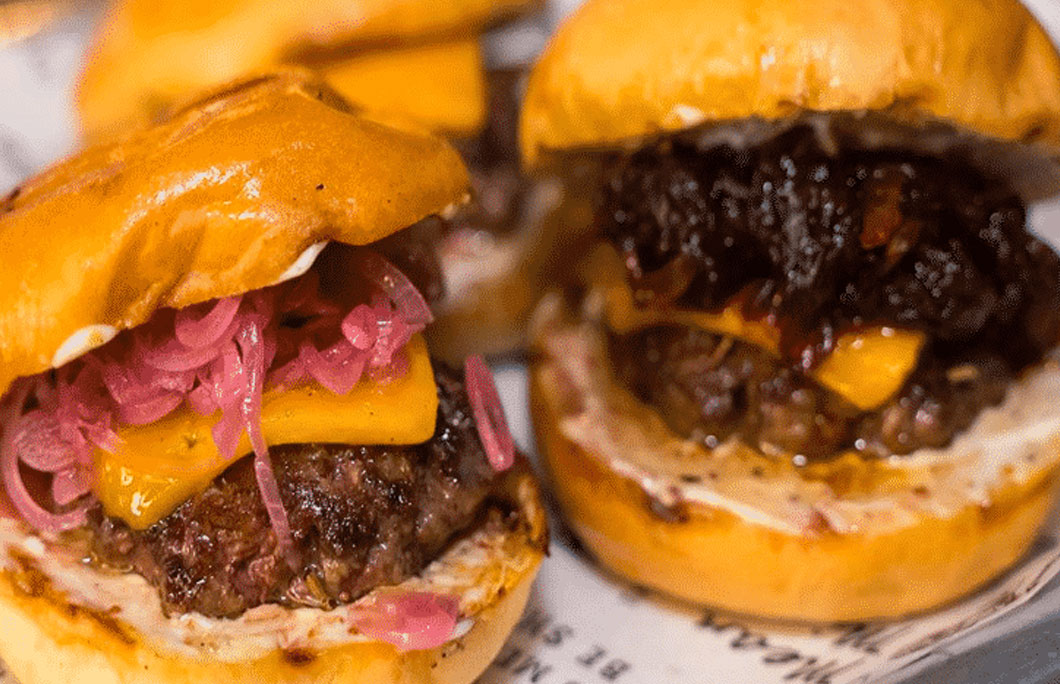 22. Mean Mince – Petaling Jaya
Ever tried a mincemeat burger? At this Petaling Jaya hotspot, you can. Their glorious handcrafted patties are the base of everything they do. And, the minced meat adds a unique texture to the overall meal. To top it all off, they also serve some of the thickest, creamiest milkshakes in town. And, that's good, seeing as you're going to need something to help you wash down that massive burger you're about to devour.
---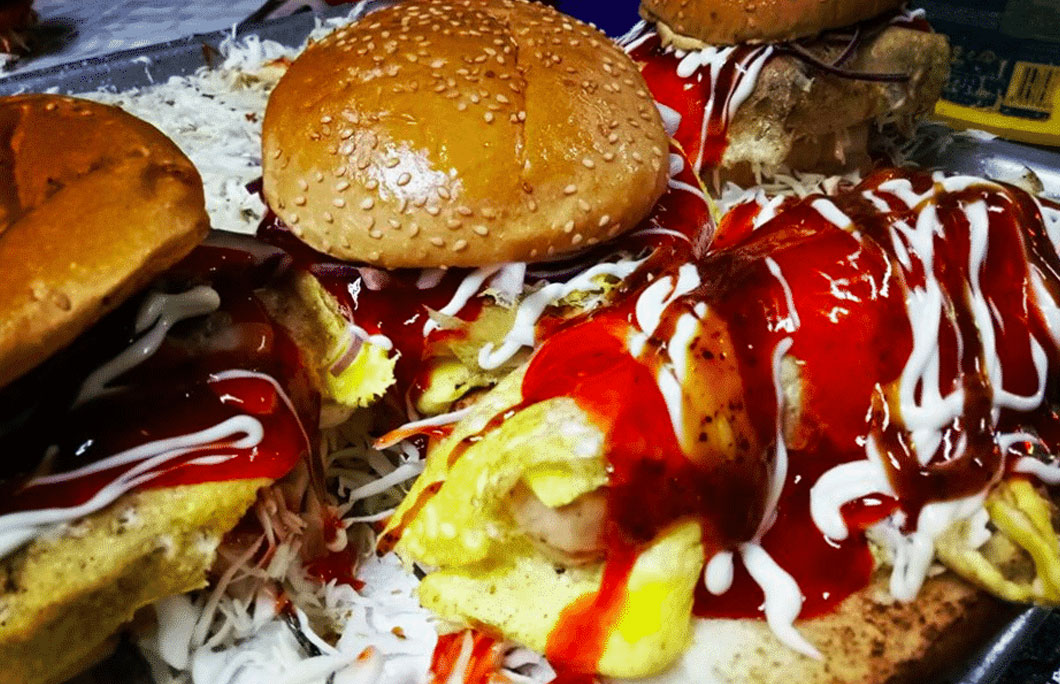 23. Abang 'D' Burger – Shah Alam
Despite being a simple food stand, Abang 'D' Burger delivers quite the punch in terms of flavour and quality. The secret, seemingly, lies in the fact that they smother all of their dishes in a tasty sauce. While their burgers certainly don't need a sauce to enhance the flavours, you'll find that it's a nice addition to the burger. And, you'll definitely be craving it again after your first try.
---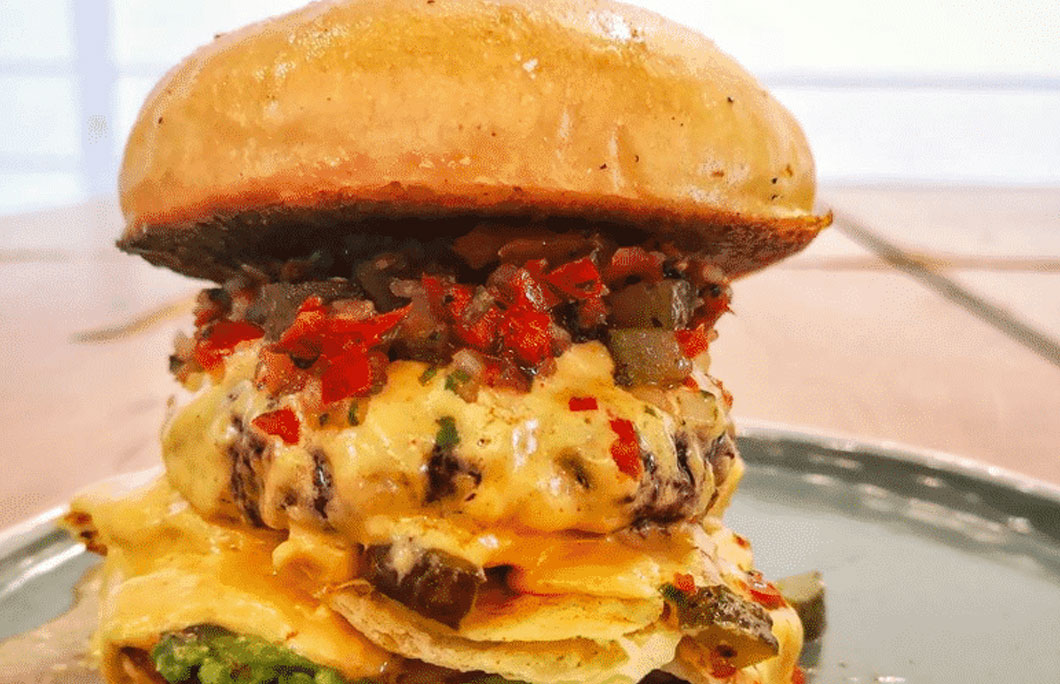 24. Burger Society – George Town
The folks over at Burger Society are serious about their burgers, which are easily some of the best burgers in Malaysia if you like variety. They're known for the unique flavour combinations. And, it all starts with the prime cut Australia Grade-A chuck they use for their patties. On top of that, they throw on crazy toppings and then finish it off with their own secret cheese sauce. It'll blow your mind.
---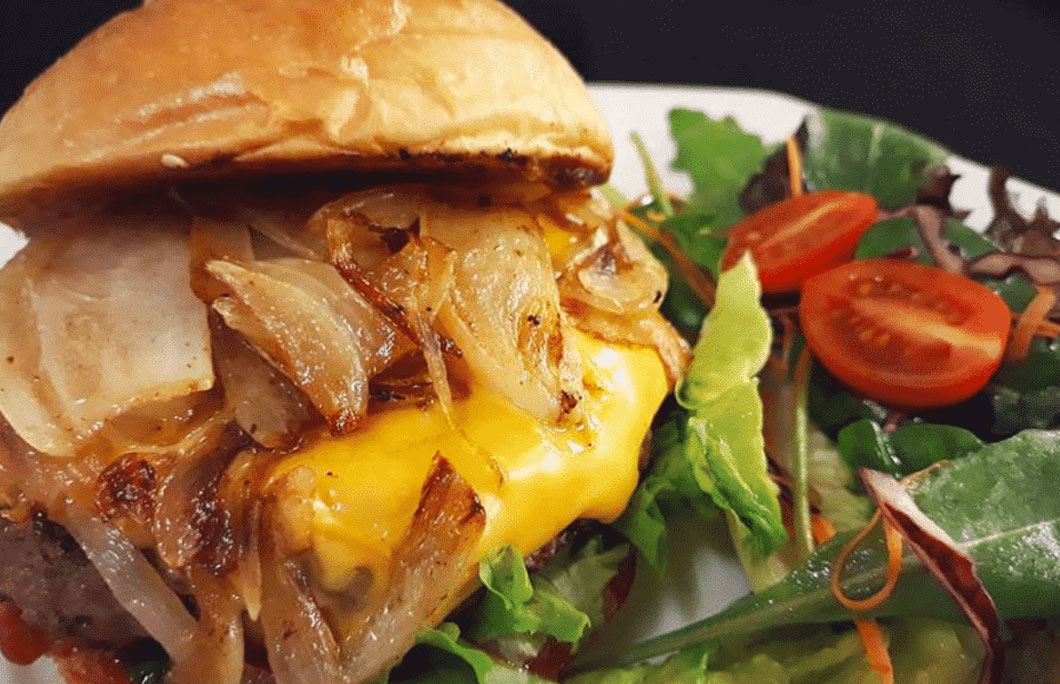 25. Burgerak – Kuantan
Burgerak is a great place to go for when you're craving comfort food. They offer a variety of homemade soups, chicken burgers and beef burgers on their menu. And, while you'll eventually want to try it all, stick with their beef burger first. Get it smothered in cheese to experience what it tastes like to die and go to real foodie heaven.
---