The 50 Best Burgers In The World
Want to know where to find the world's best burgers? We're seriously passionate about burgers here at Big 7 and know our readers are obsessed with what's one of the simplest yet tastiest meals in the world.
After releasing our rankings for countries across the globe – including the USA, Australia, South Africa, Canada and Europe, as well as 50 different cities – it's time to select the very best in the world. These are the burgers that you'd travel miles to eat and the absolute best in their class.
It's a long list but one that you should consider working your way through, one superb burger at a time. You'll find these burgers in some of the most visited cities in the world.
The World's 50 Best Burgers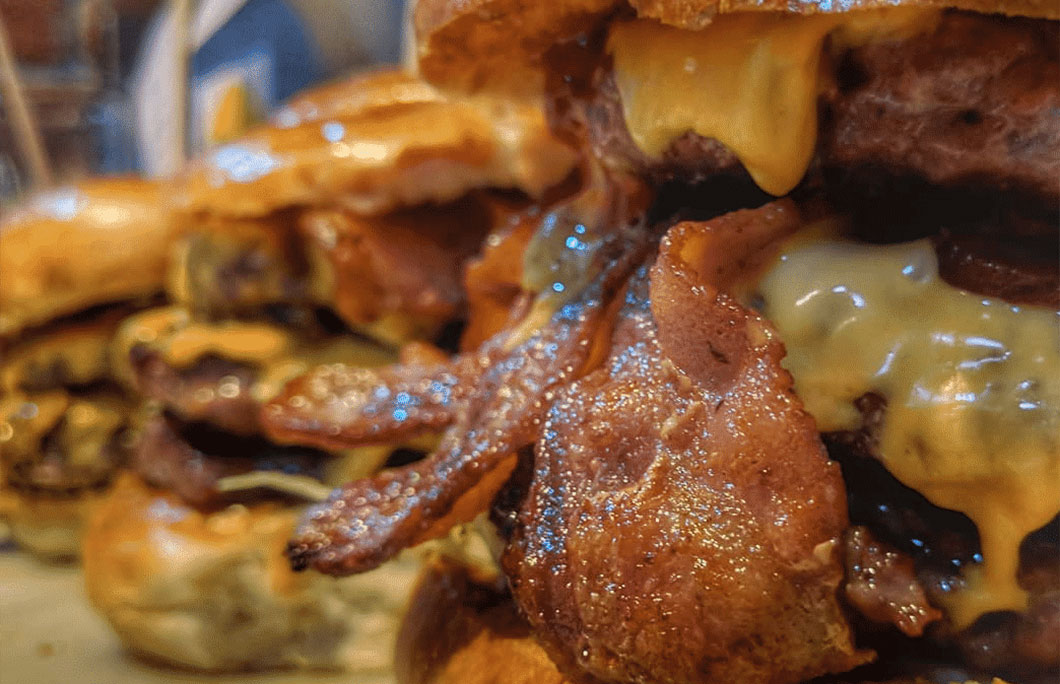 50th. Burgers – Got Beef, Wales
Nothing beats a good burger and they are the real deal here. Keep it simple with bacon and cheese and double up the patties for the ultimate cheat meal.
---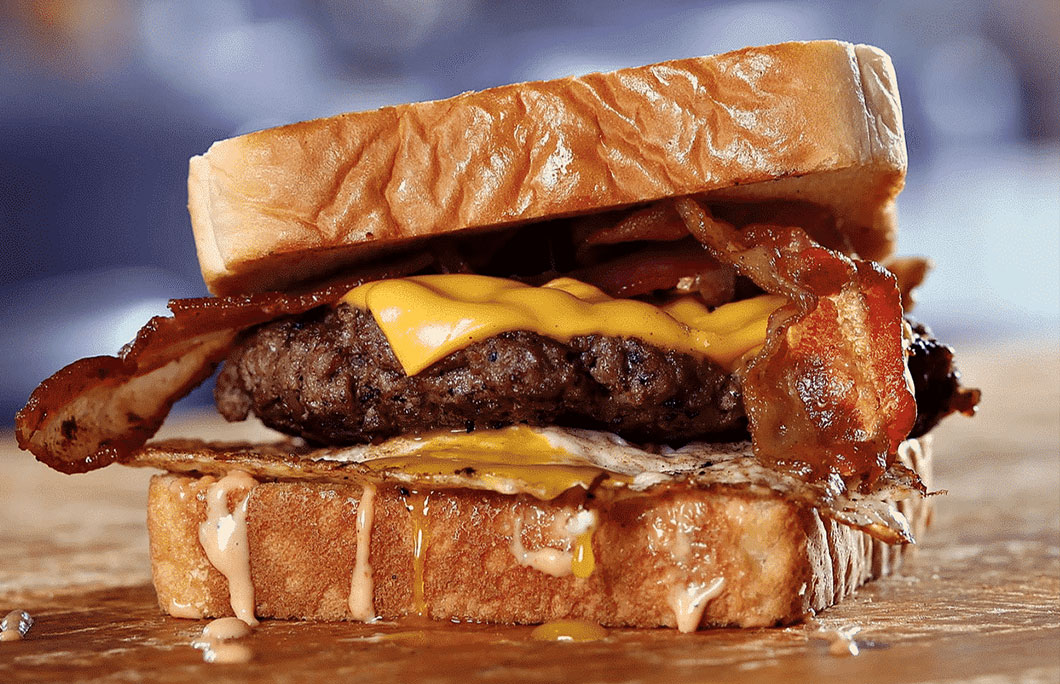 49th. Heff's Burgers – Abilene, Texas, USA
More proof that the best burgers don't have to just be in the big cities. Heff's Burgers now have nine stores since they started back in 2009. Once you've seen and tasted one of these bad boys it'll be hard to go back to any other type of burger ever again.
---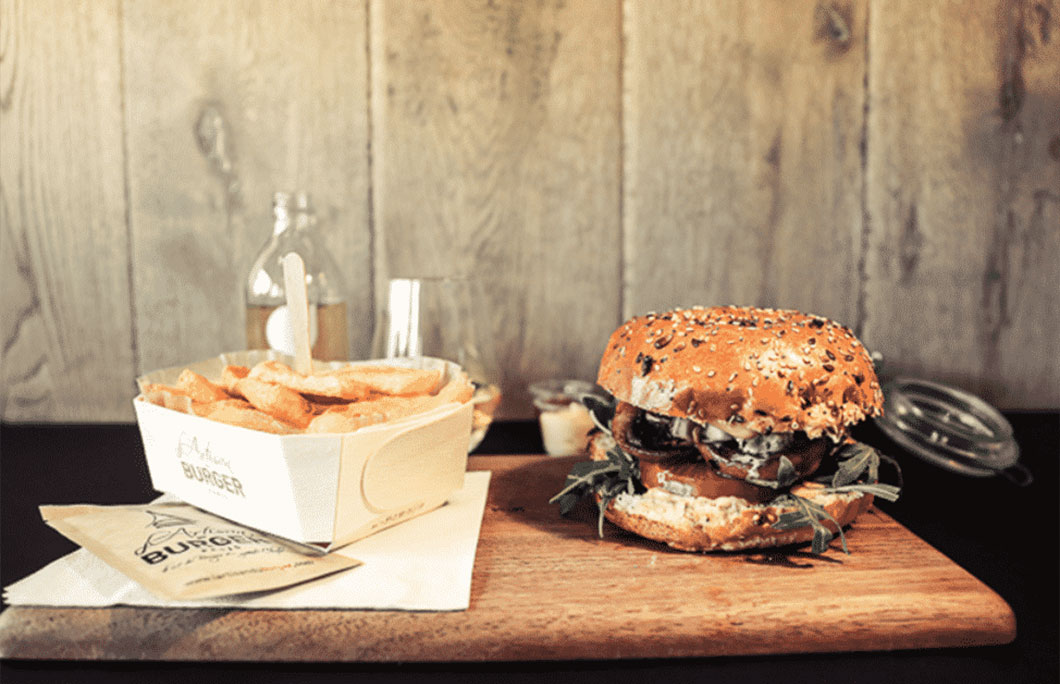 48th. L'Artisan du Burger – Dubai
They make an art out of making good burgers and pour so much love and devotion into each burger, that you'll be addicted as soon as you taste one of their magical creations. The perfect size to pick up in one hand and devour.
---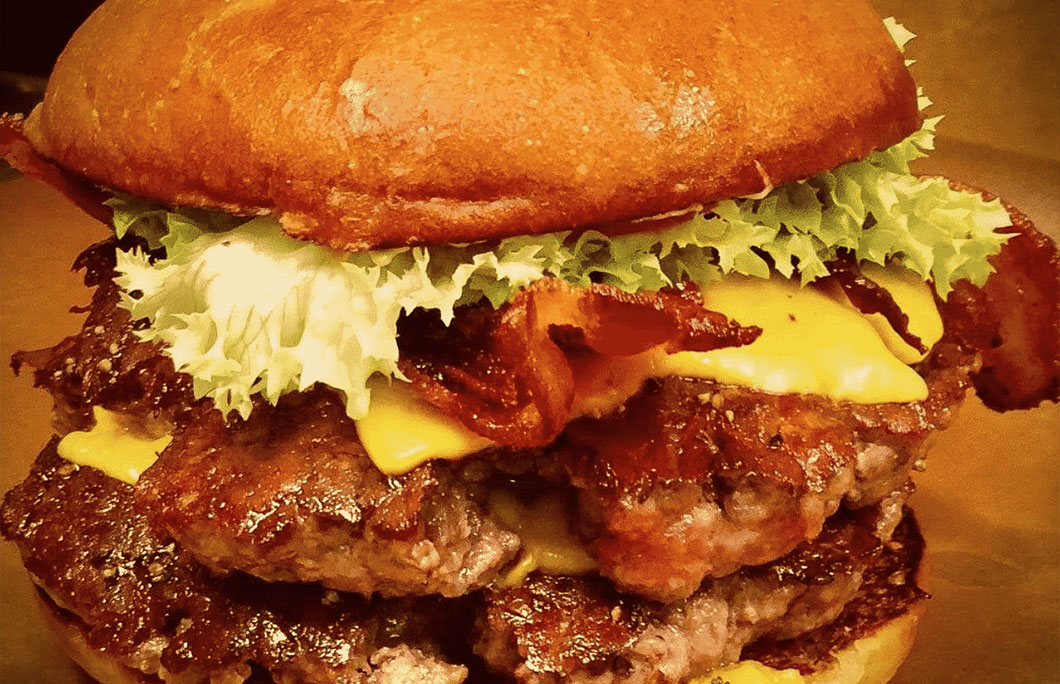 47th. Franky's Kitchen – Stockholm, Sweden
Franky's Kitchen started in 2014 from a 12 sq meter street-grill in central Stockholm, but since then word of mouth has spread across the city and the burgers are worshiped far and wide.
---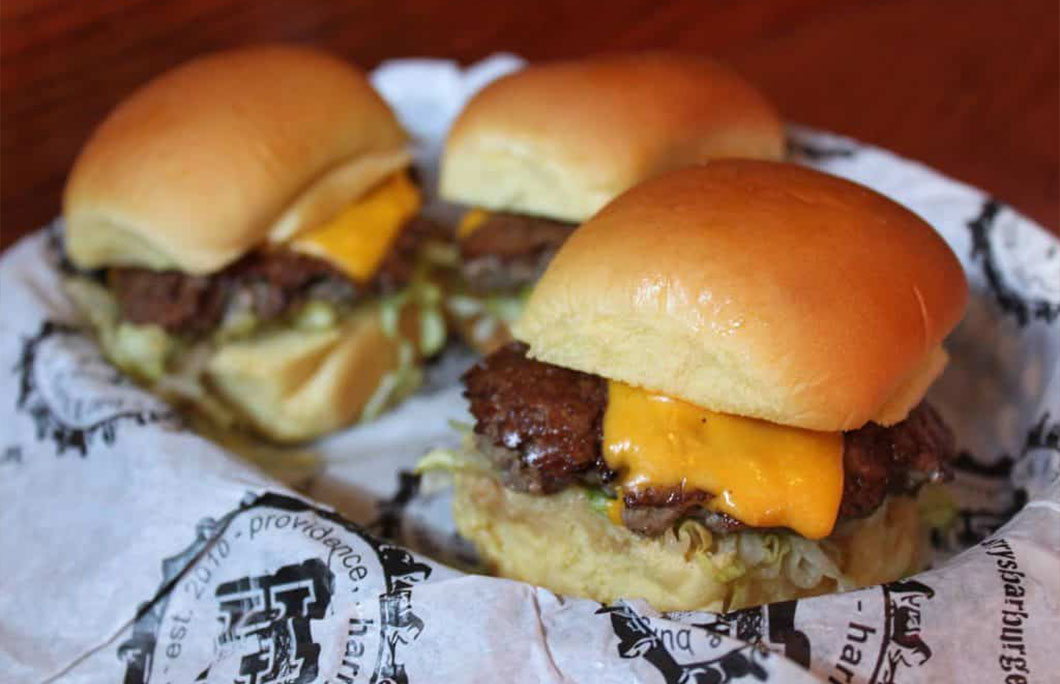 46th. Harry's Bar & Burger – Providence, Rhode Island
Harry's Philosophy is simple: The highest quality ingredients: 100% pure Hereford beef, fresh local produce = incredible taste and satisfaction. With an ethos like that, there's nothing less than perfection.
---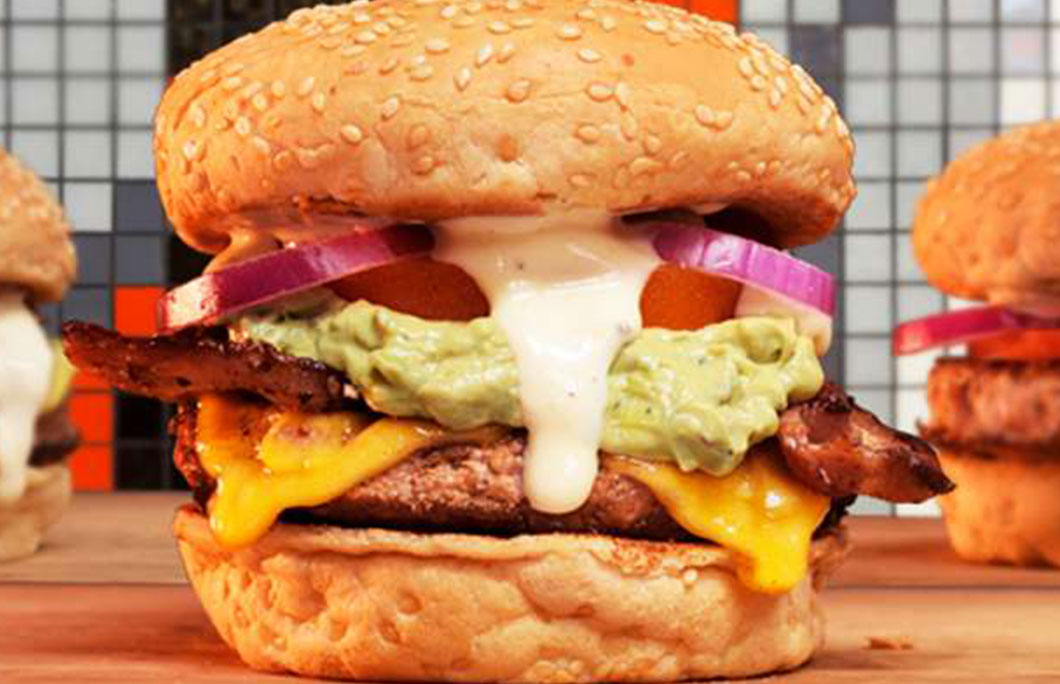 45th. RocoMamas – Stoneridge Centre, Johannesburg
This wildly popular chain has been keeping people in burger heaven for years with their huge portions, big flavours and affordable pricing. The absolute dream burger for somebody who loves them big and full of toppings. You'll never leave here hungry.
---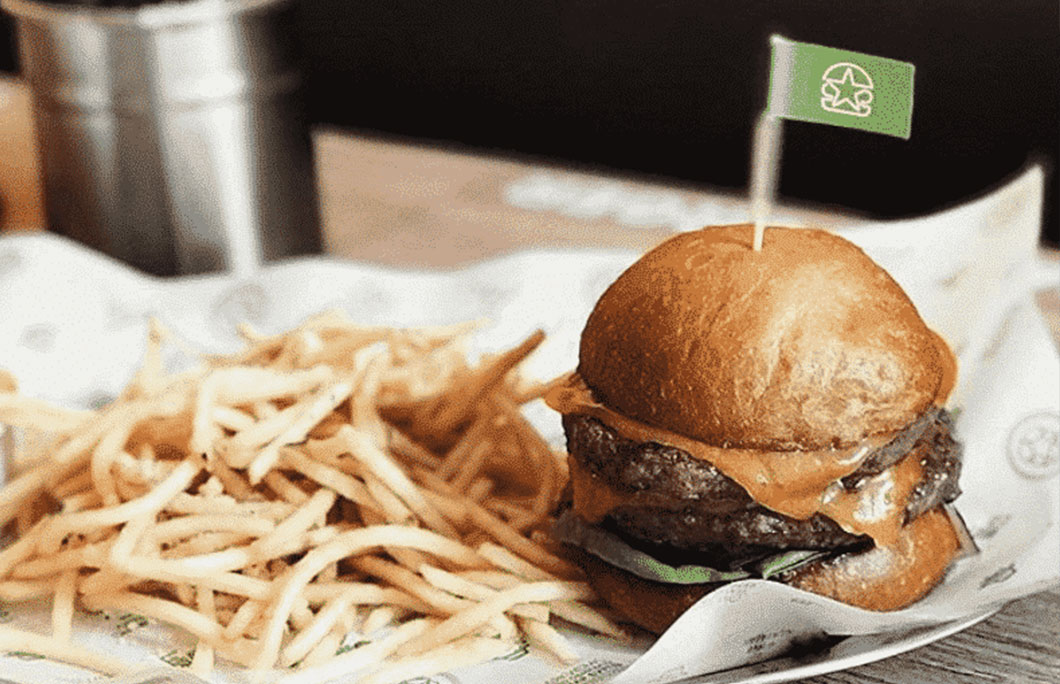 44th. Star Burger Хрещатик – Kiev, Ukraine
This is one of the most popular restaurants in the city and it's not hard to see why with their American menu that features everything from great fried chicken to their super juicy burgers.
---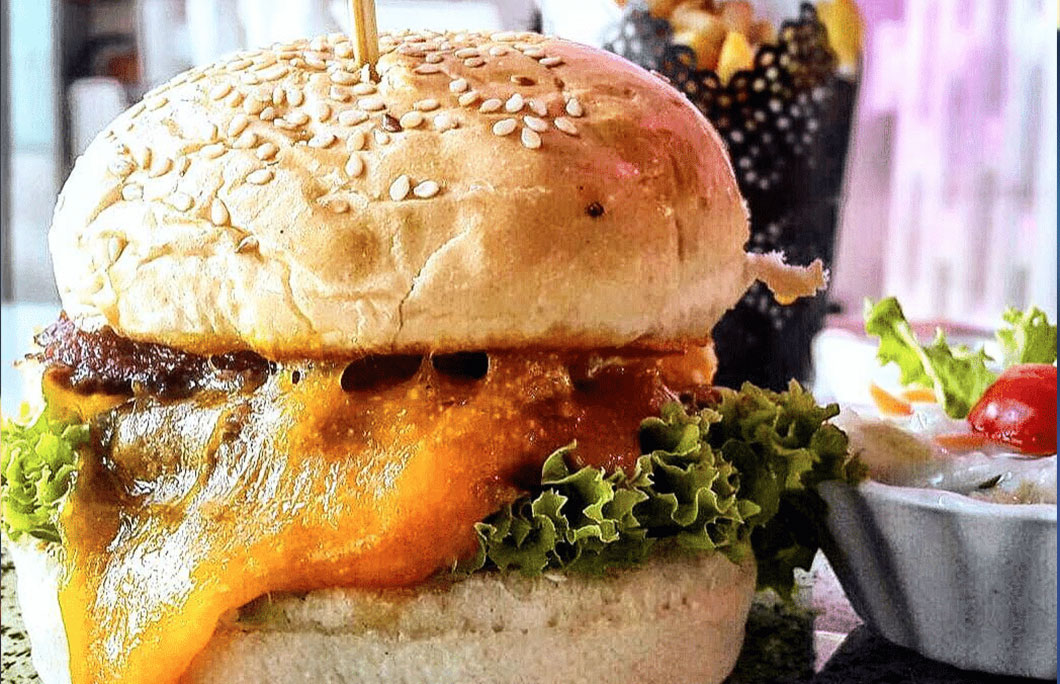 43rd. Burger Gourmet – Qatar
The huge range of toppings and varieties here means that there's something for everybody. Throw in some great shakes and side dishes and you can forget about the diet – but have a wonderful meal.
---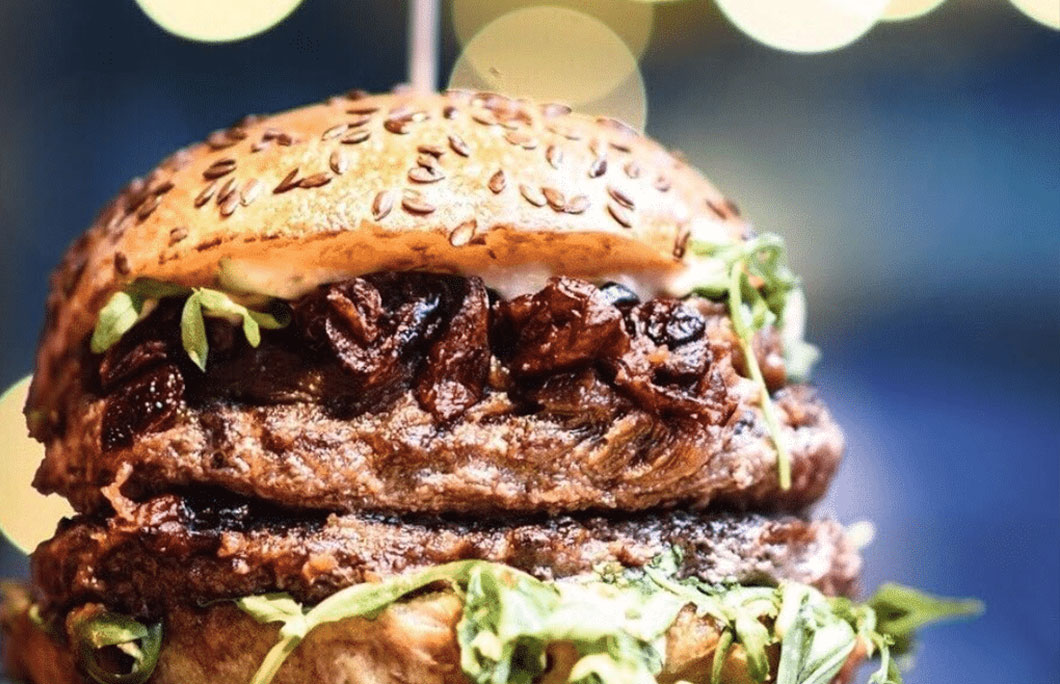 42nd. Submarine Burger – Zagreb, Croatia
They focus on super quality organic ingredients here, which you can taste in the end product. There's a huge variety in the toppings and meats you can order, meaning you might never have the same burger twice.
---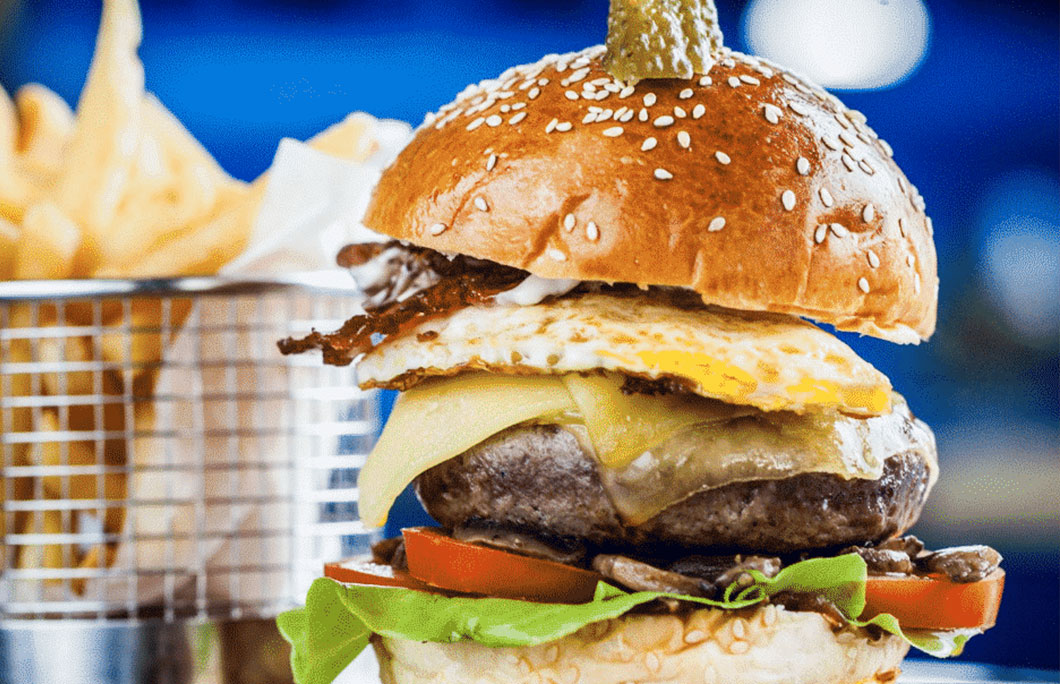 41st. Capital Bar & Grill – Colombo, Sri Lanka
The high-end restaurant inside the Shangri-La Hotel serves up a burger that is unbelievably tasty and a real struggle to get into your mouth in one go. One for the burger purists.
---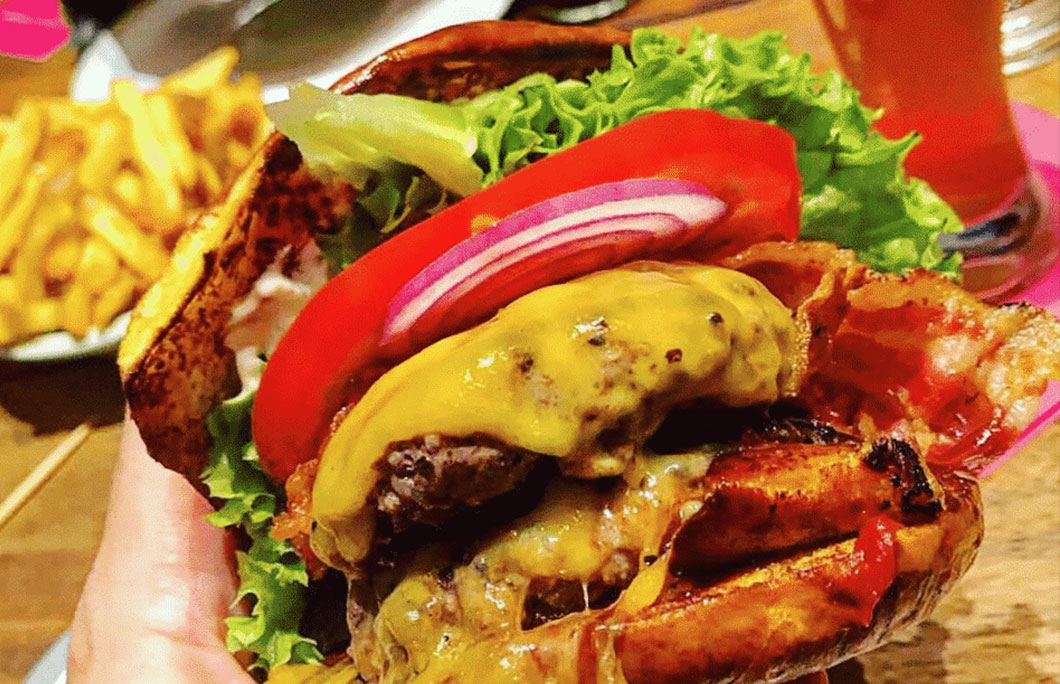 40th. Burgerlich- Hamburg, Germany
With restaurants in both Hamburg and Dresden, they serve up the perfect sized burgers that are juicy and full of flavour. Wash them down with some good German beer and this is all you need in life.
---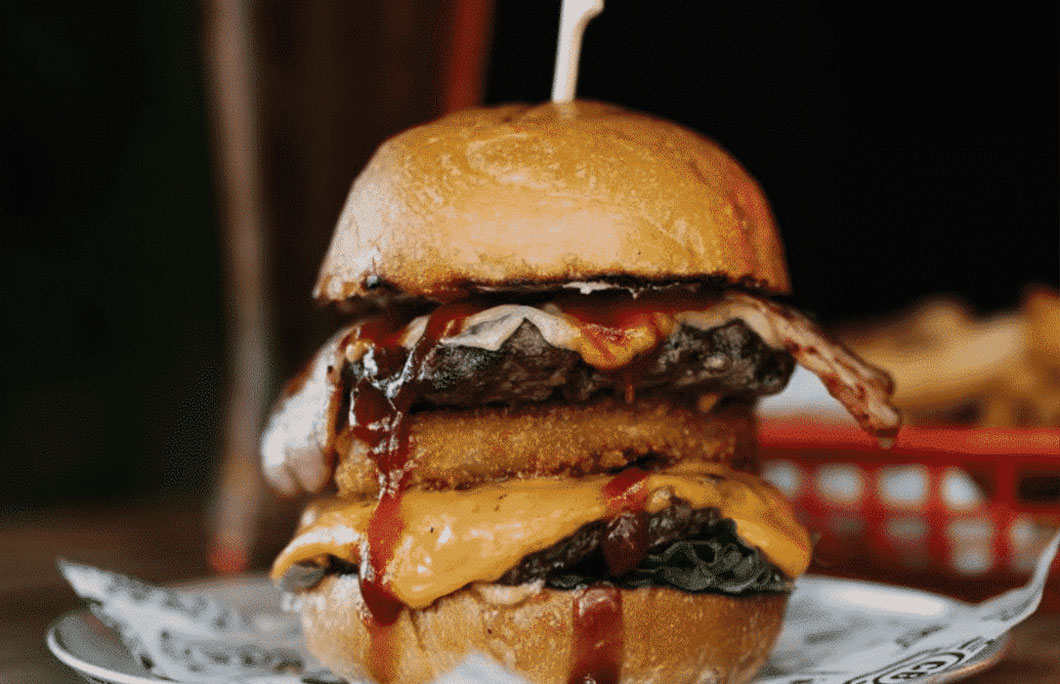 39th. Corner Burger Mt Eden – Auckland, New Zealand
Corner Burger serves craft burgers and beers to a super loyal customer base who all rave about the place. The burgers are picture perfect so make sure to grab that Instagram shot before firing it into you.
---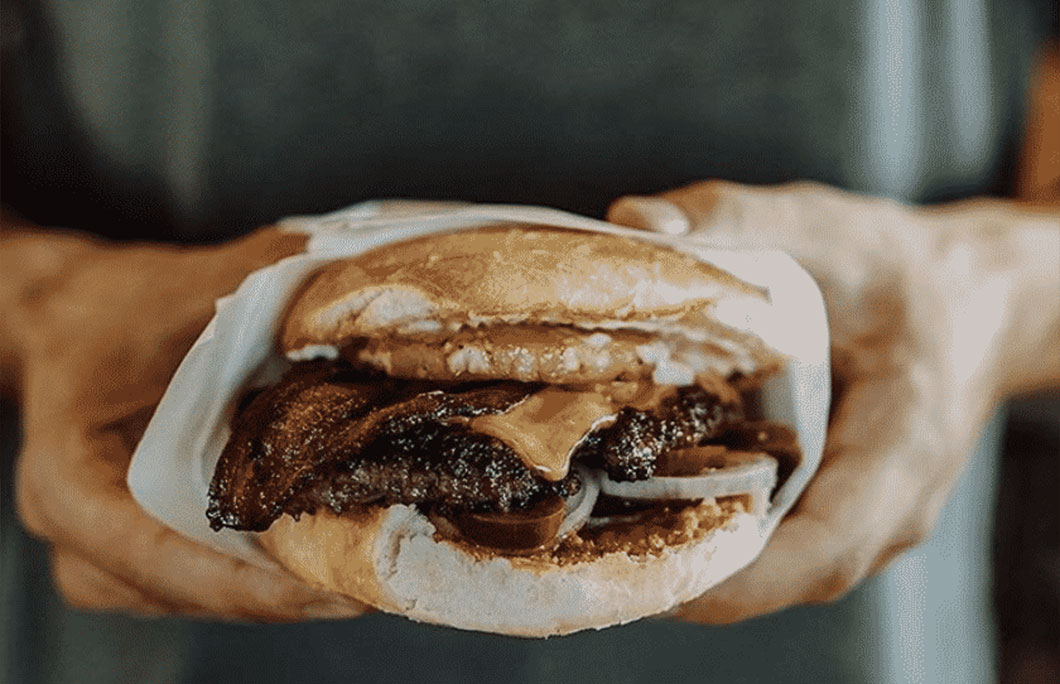 38th. Taste Burger – Warszawa, Poland
They focus on cooking the burgers fresh here with amazing ingredients (everybody talks about the bacon) and the end result is an understated, elegant and delicious burger.
---
37th. Ohana Lei'Pomo & Grille – Tampere, Finland
Locals have voted this the best burger in the area three years in a row and it's not hard to see why. Huge portions and epic flavours that will have you hooked.
---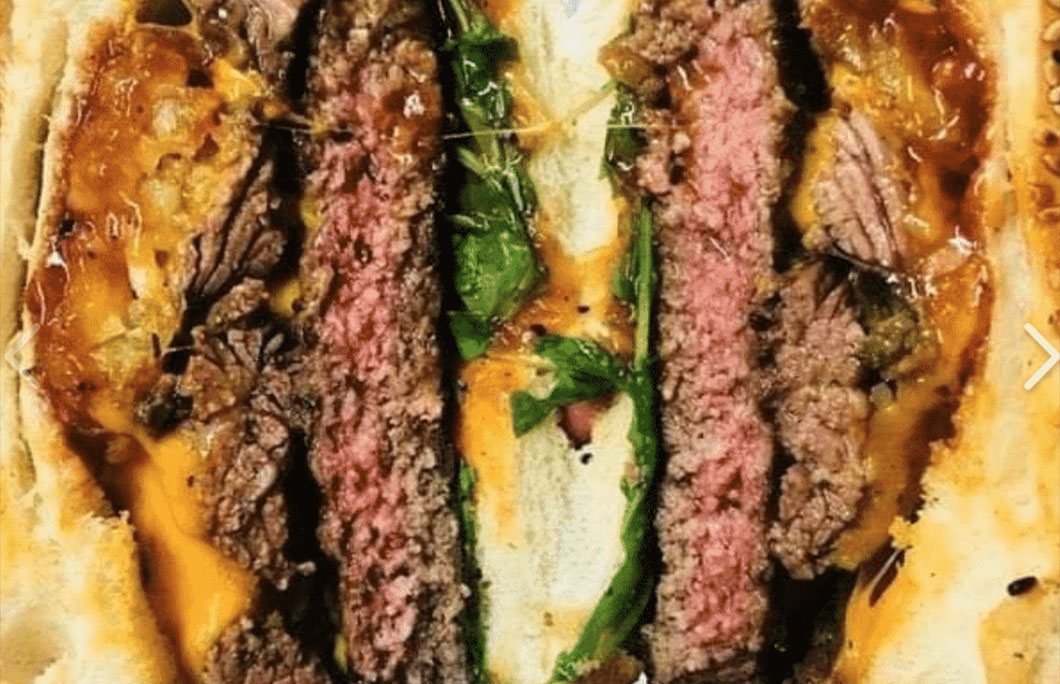 36th. Shoreditch Bar and Kitchen – St Julian's, Malta
Sure, Malta is an island with some gorgeous fish and Mediterranean food but forget that for a night out in Shoreditch Bar and Kitchen, with some of their cheat meals washed down with a couple of beers. A top top burger.
---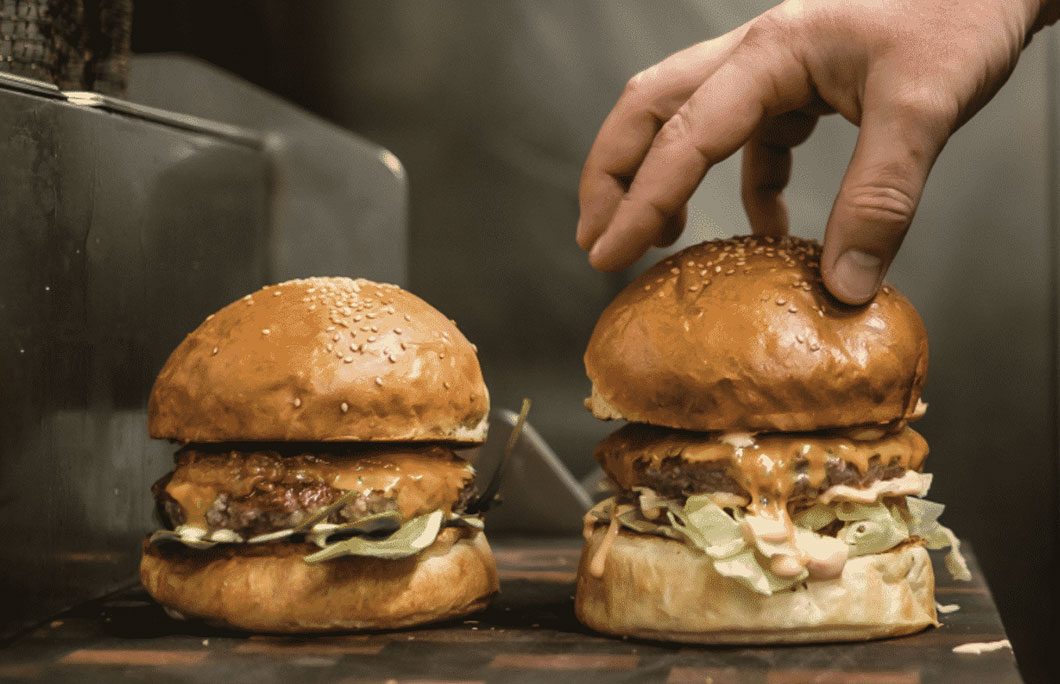 35th. Projekt Burger – Kranj, Slovenia
Projekt Burger have perfected a classic burger with their unique sauce that is the stuff of legend. It's just the right size that you don't have to worry about it falling apart and can fit it all in your mouth. Well, just about!
---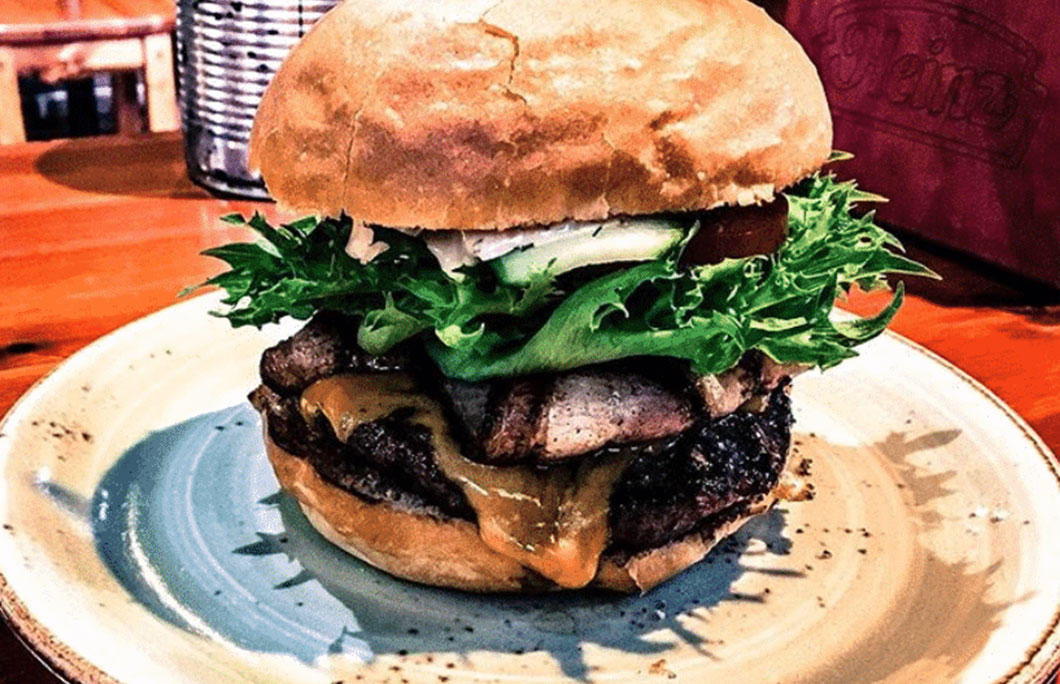 34th. Estonian Burger Factory – Talinn, Estonia
Estonian Burger Factor do big bold flavours, and with lots of special burgers making regular appearances this the absolute dream. Lots of great house beers to wash them down with too.
---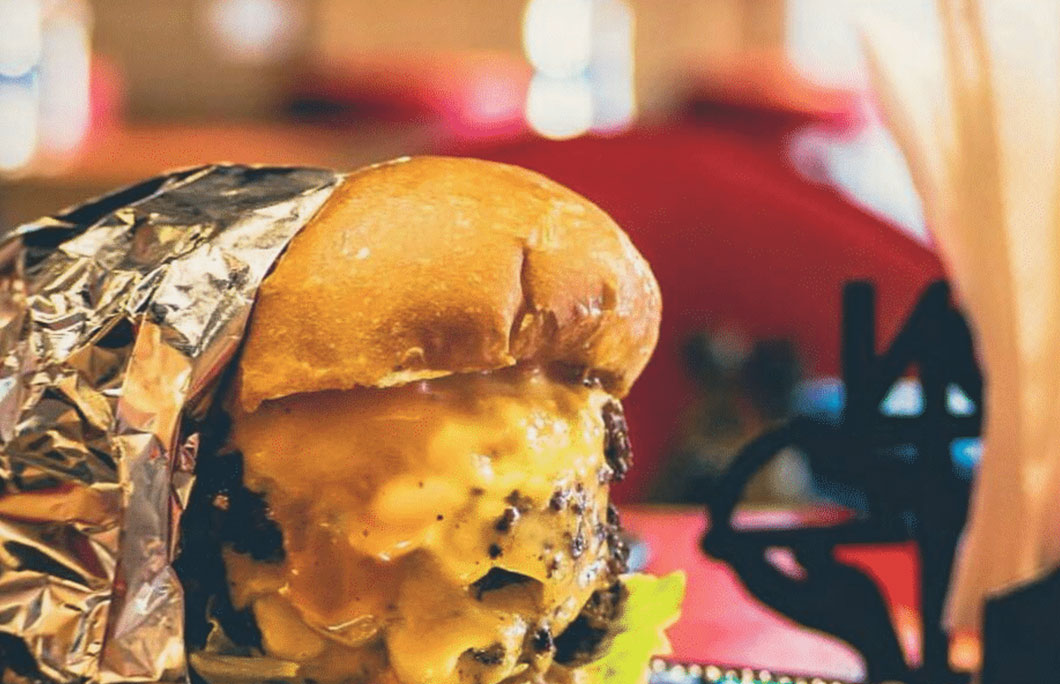 33rd. The Burger Junction – Kerala, India
This is a wildly popular spot where they serve everything from wings to nachos and other popular bar snacks. The burger can't be missed though, because it is one of the tastiest things you'll ever eat. Sheer joy in every mouthful.
---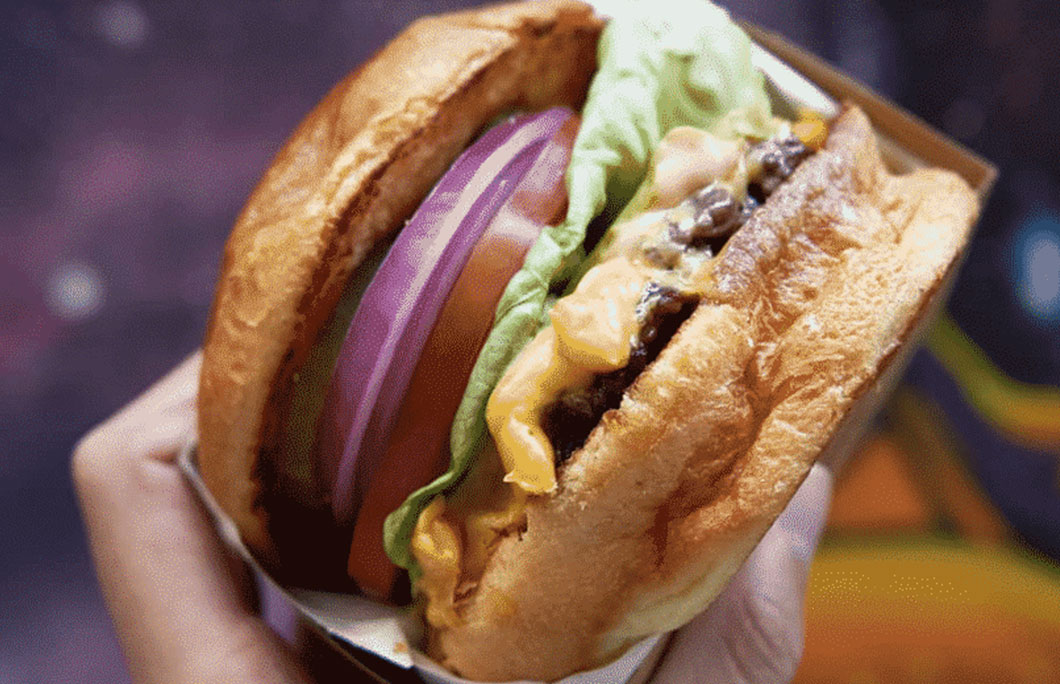 32nd. Burger Joys – Hong Kong
Burger Joys prides itself on its USDA Black Angus beef patties that are cooked in red wine and butter, and served in a fluffy brioche bun. The perfect sized burger.
---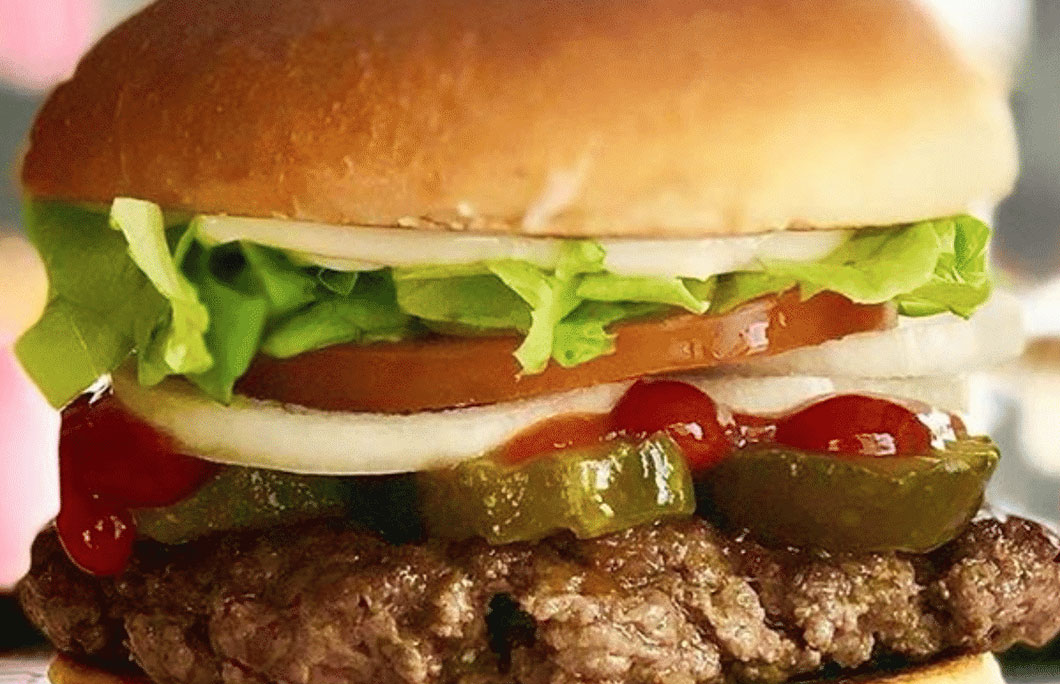 31st. Block Burger – Reykjavík, Iceland
A proper burger joint where they put all the focus on creating a world class hamburger experience. No need for tons of fancy toppings or huge portions. Just a well sized burger that ticks every single box.
---
30th. B, de Burger – Rio de Janeiro, Brazil
This is a country that is famed for its world class meat around the world, but it feels like they've kept the very best right here to make what is easily one of the most perfect burgers in the world.
---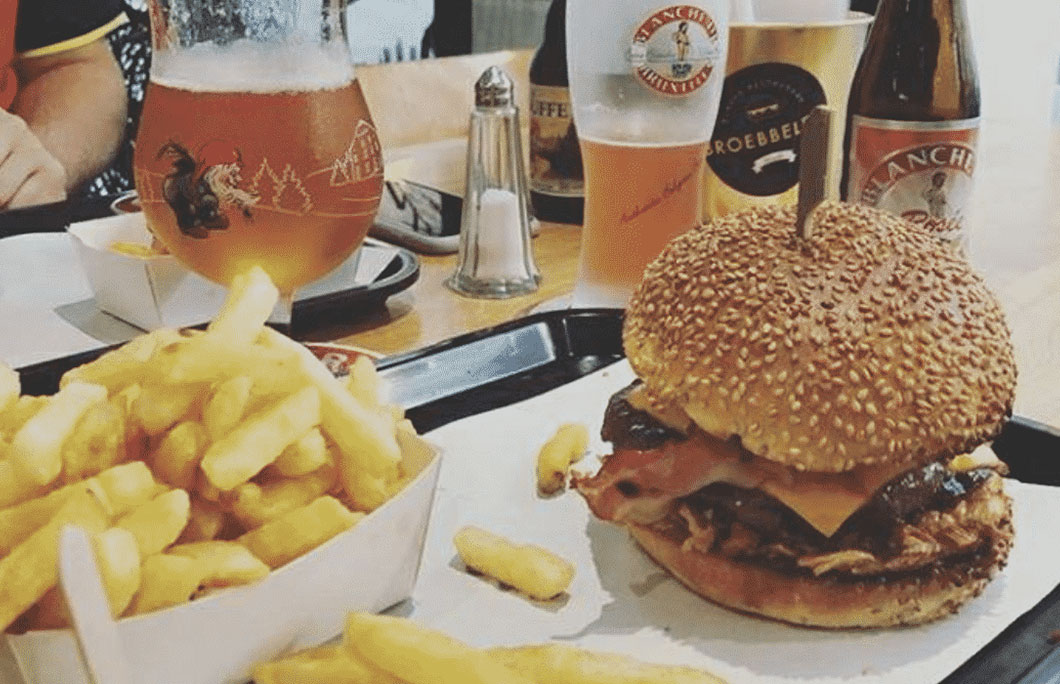 29th. Broebbeleir – Brussels, Belgium
Not only are you getting a world class burger here, but you also get to combine it with the famous Belgian "frites" and their beer, which is widely regarded as the best in the world.
---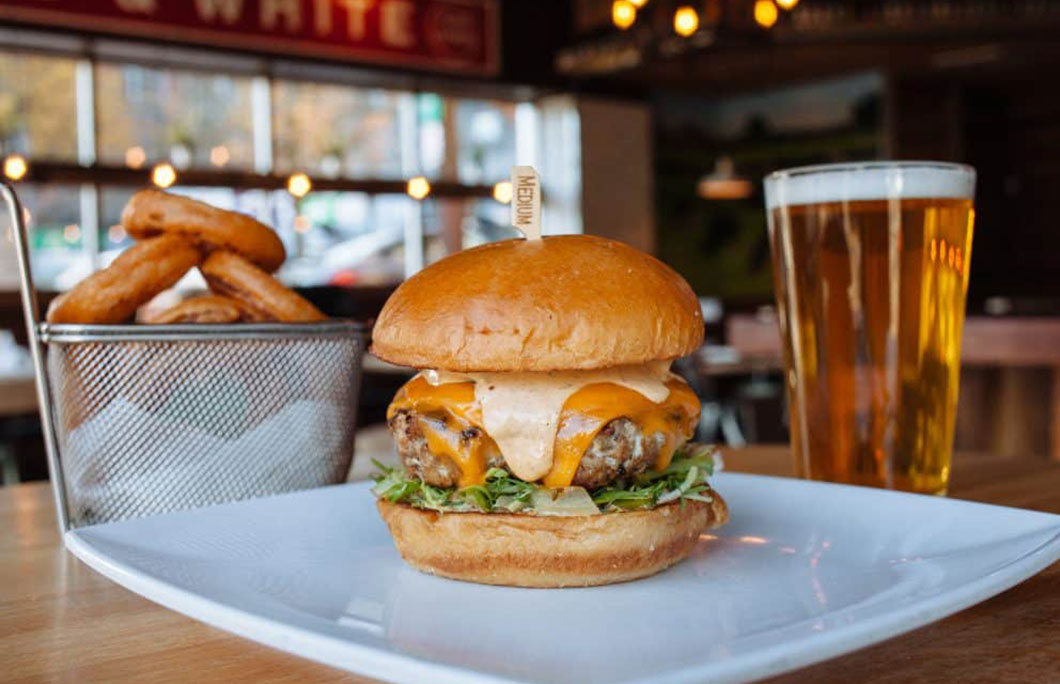 Joint 28th. 8oz Burger and Co. – Seattle, Washington, USA
8oz Burger & Co has become a local favorite for burger lovers' in the Seattle area and you'll soon see why once you've taken a chunk out of their sustainably sourced beef burger. There's over 16 burgers to choose from.
---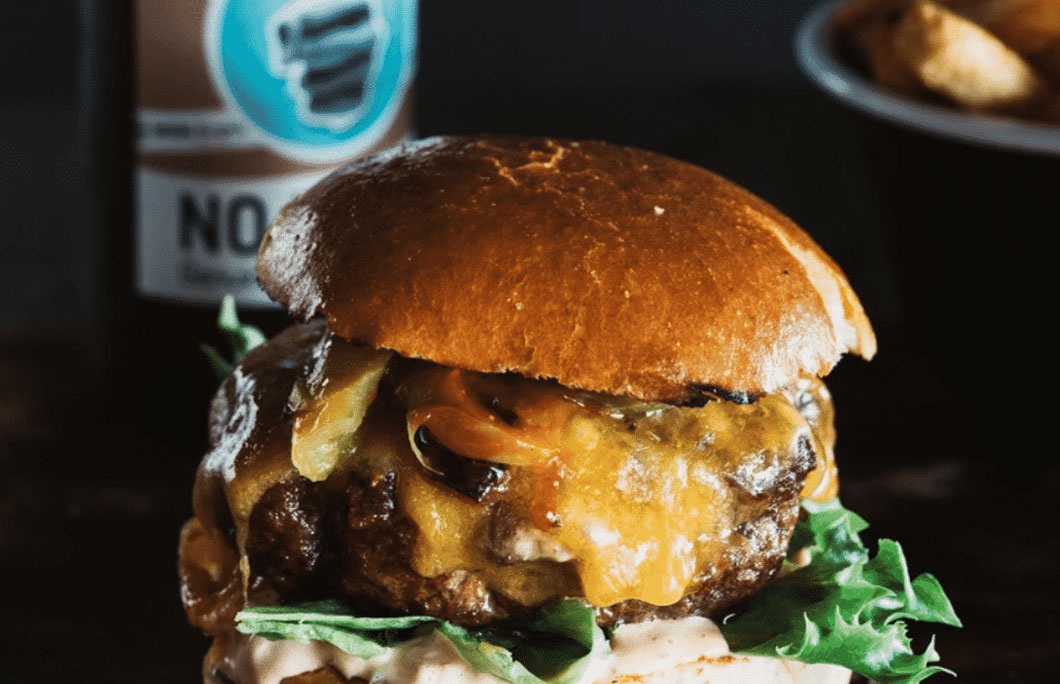 Joint 28th. Social Burgerjoint – Helsinki, Finland
Social Burgerjoint have four locations around the city and started off by making their burgers super classical in style and taste. Just about big enough to get into your mouth but the double patty is only for the serious eaters. Delicious.
---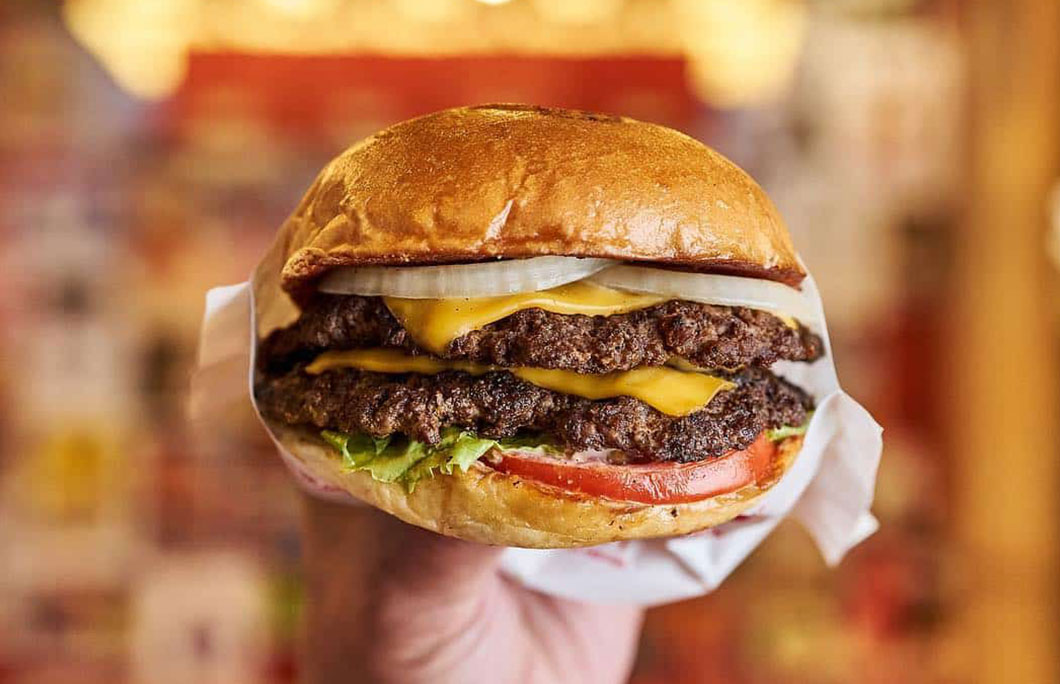 27th. Sweet Ecstasy – Manila, Phillipines
One for the true burger aficionados. They don't over complicate things here and just focus on making what is quite honestly a ridiculously good and wholesome burger.
---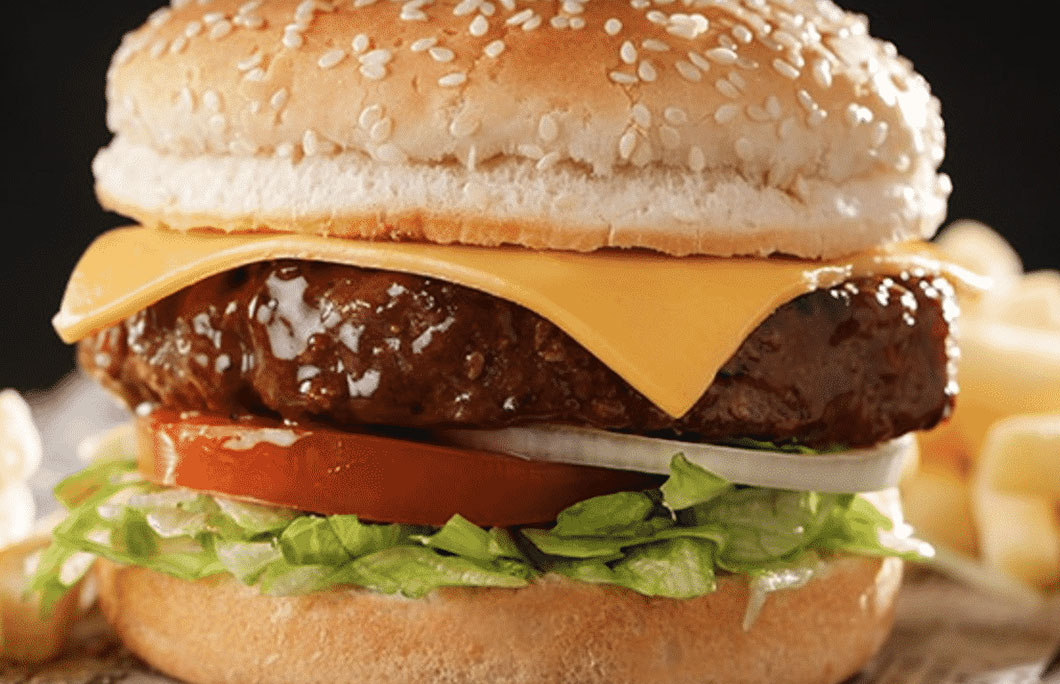 26th. Golden Eagle Spur – Lagos, Nigeria
They place a big focus on sourcing the very best ingredients and it shows in the end product. The perfect place to come and chill out with friends and enjoy what's easily the best burger in the country.
---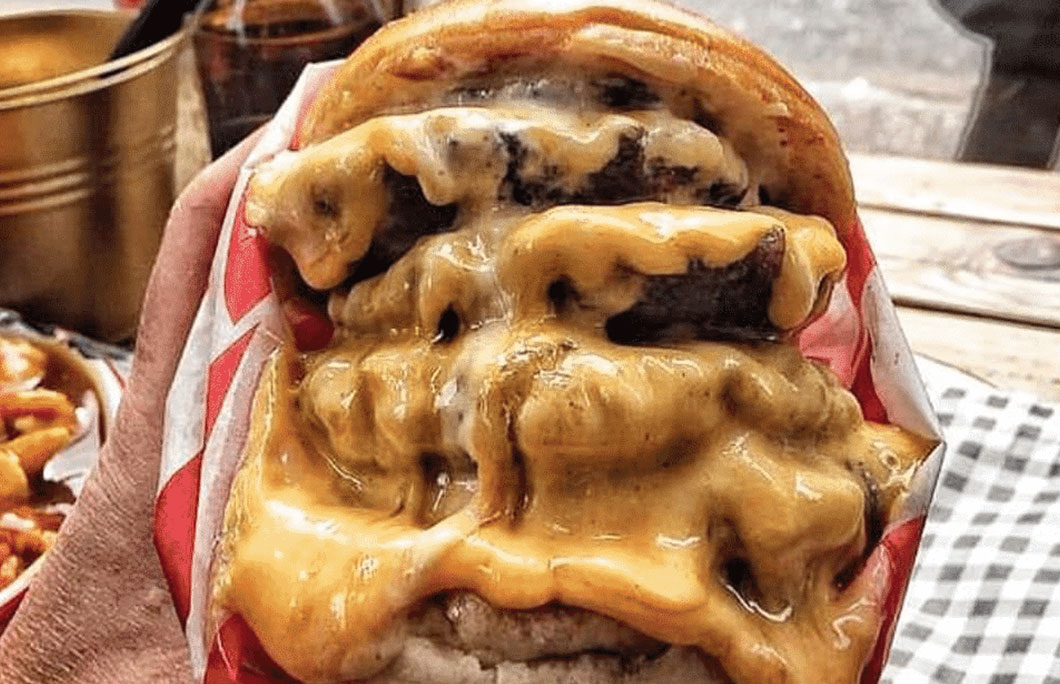 25th. Burger – Bread Meats Bread – Glasgow And Edinburgh
This incredibly cheesy burger is a cheat meal-and-a-half. Their burgers are stacked high and taste every bit as good as they look. Throw on some loaded fries and a bottle of beer, and this is the stuff of legends.
---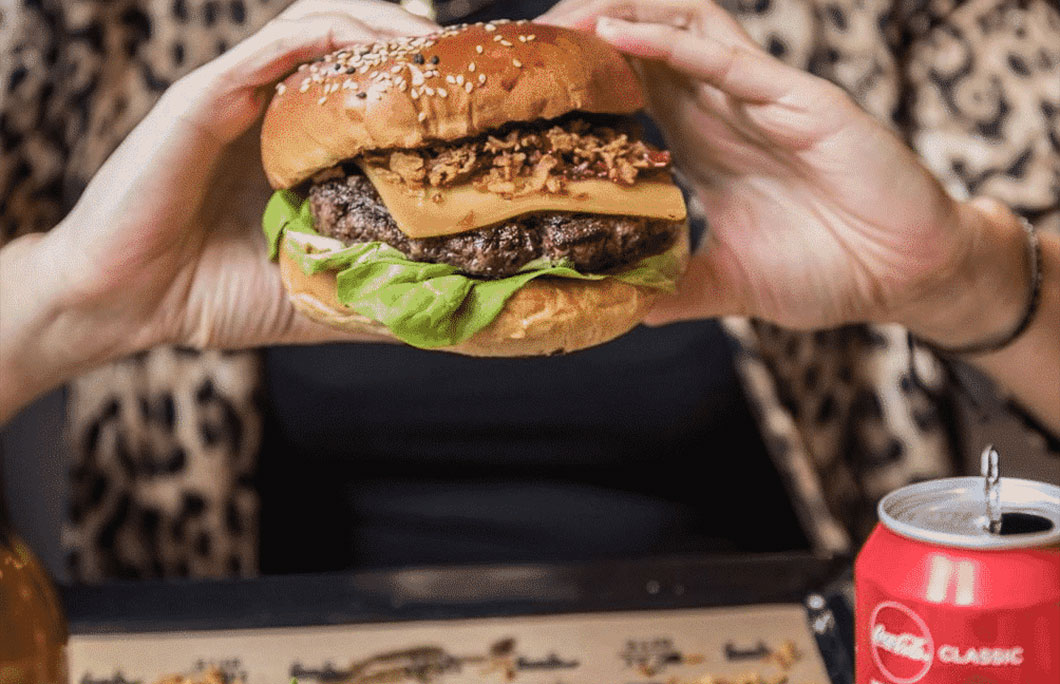 24th. Burger Bar – Netherlands
With three locations around the city, this is easily one of Amsterdam's most popular burger joints with both tourists and locals. Perfect after a few beers. Make up your own creation, or go for one of their classics.
---
23rd. Three Buns – Jakarta, Indonesia
With locations in Singapore and Jakarta they have a hugely loyal band of super fans who swear by their burgers. Big juicy patties, perfect buns and sauces that bring the whole experience together perfectly.
---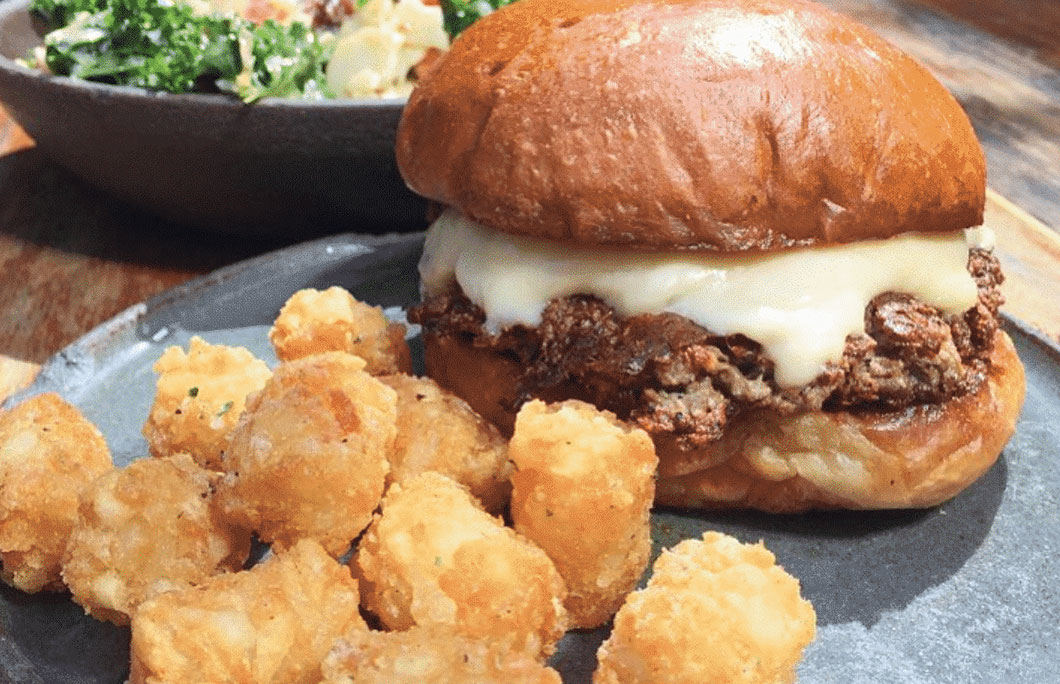 22nd. Electric Owl – LA
Situated on a plot of land that was once a train station, Electric Owl's décor is modelled after the look and feel of a bygone era, evoking train travel culture and dining car luxury. This is the place to come if you want an incredible burger while enjoying a view of Sunset blvd. and a backdrop of the Hollywood hills.
---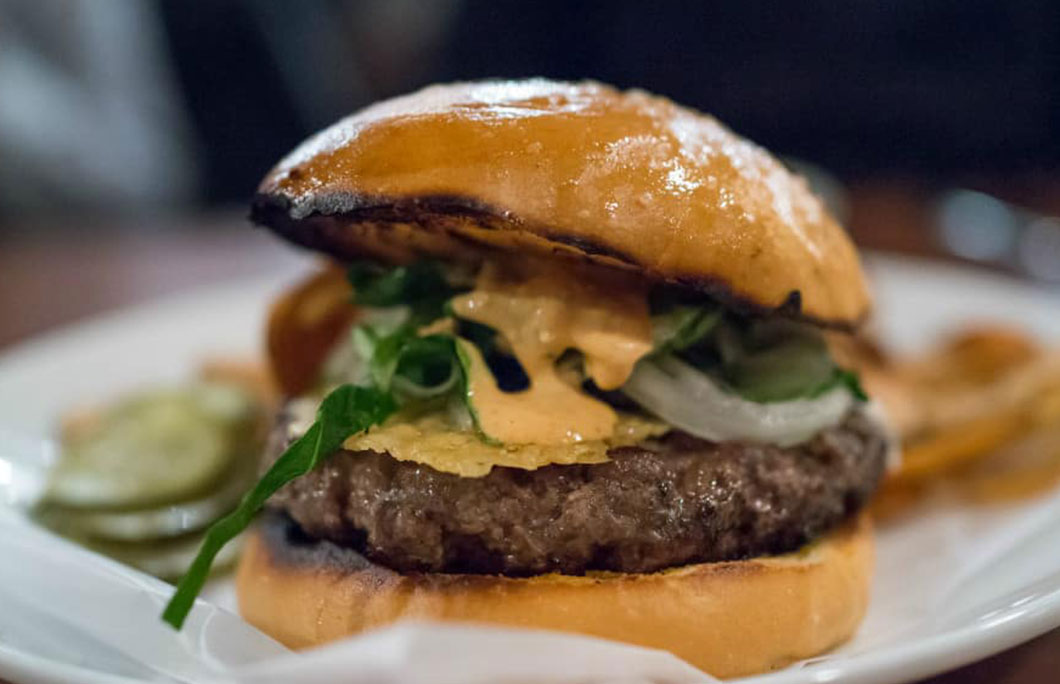 21st. Alden & Harlow – Boston, Massachusetts
The secret burger at this rustic-chic restaurant is unlike any you've tried before. A blend that includes Creekstone Farms brisket, short rib, and beef makes for the juiciest, most tender patty in town. Just remember – there's limited availability each night, so arrive early.
---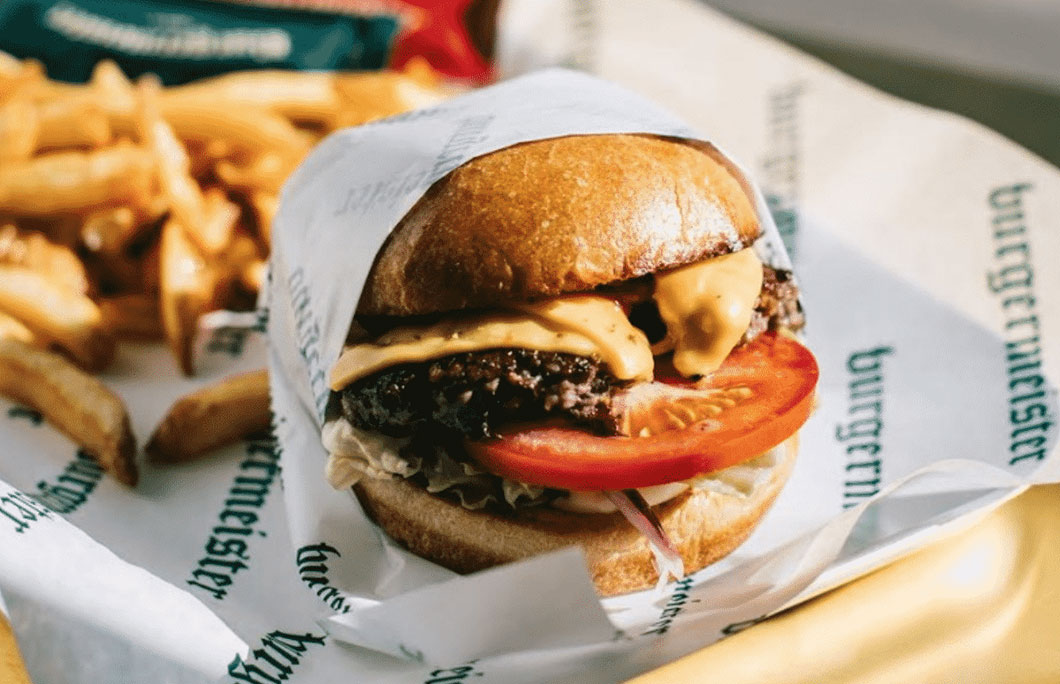 20th. Burgermeister – Berlin, Germany
This iconic burger eaten on the go, simply in your hand as you wander around the city, is one of life's great joys. Why complicate it with extra toppings when the double cheeseburger with bacon is this close to perfection?
---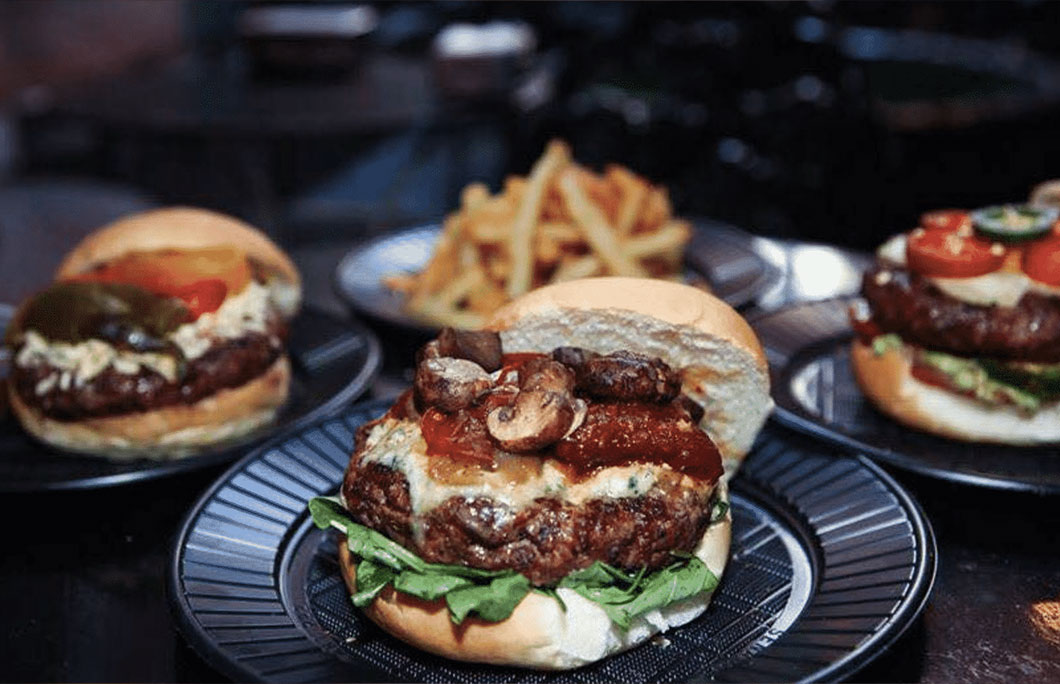 19th. Burger Joint . – Argentina
To say that Argentinians are passionate about their beef would be an understatement. Their steaks are known the world over, but these burgers are every bit as good and absolutely exploding with flavour.
---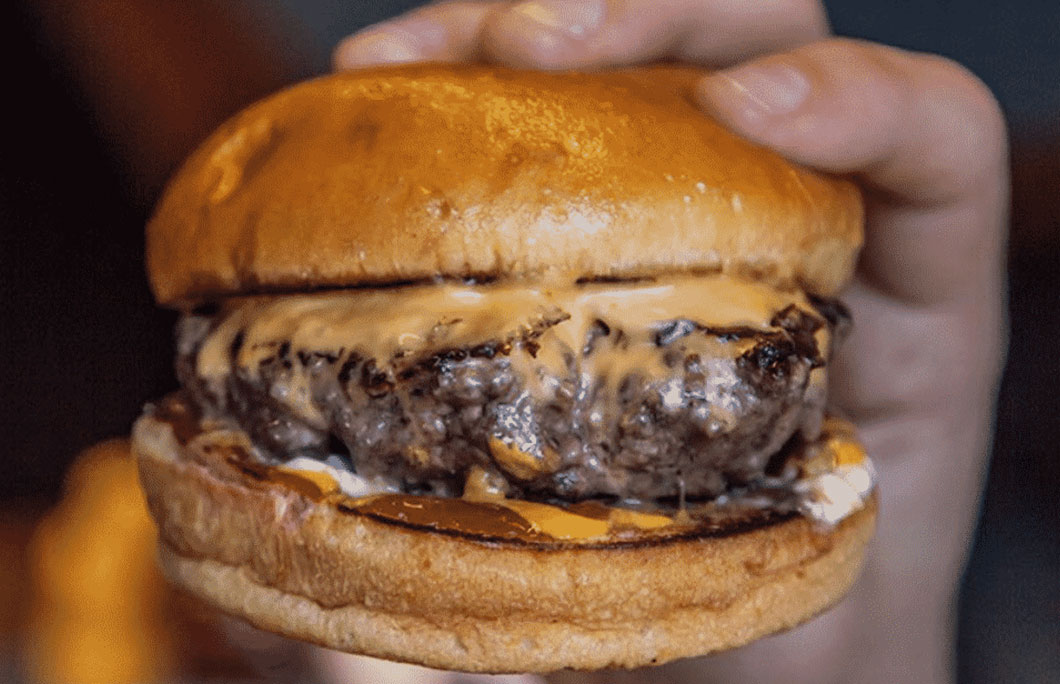 18th. Bunsen – Dubin, Ireland
Locals are obsessed with this chain and it's not hard to see why. Bunsen make their own buns, grind the beef and keep things remarkably simply with a small menu. Their shakes are an added bonus.
---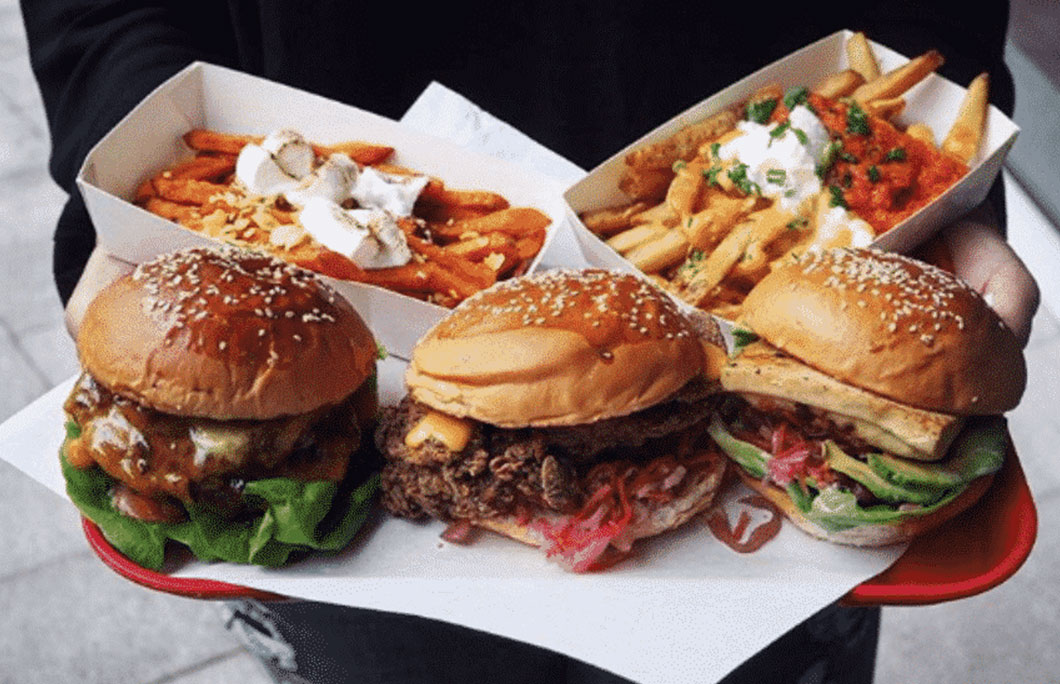 17th. Wolf Burgers
With four locations around the city and burgers that are just the perfect size to fit into your mouth, Wolf Burgers is a classic. Throw some of their loaded fries on the side and you have one of the best meals in the city.
---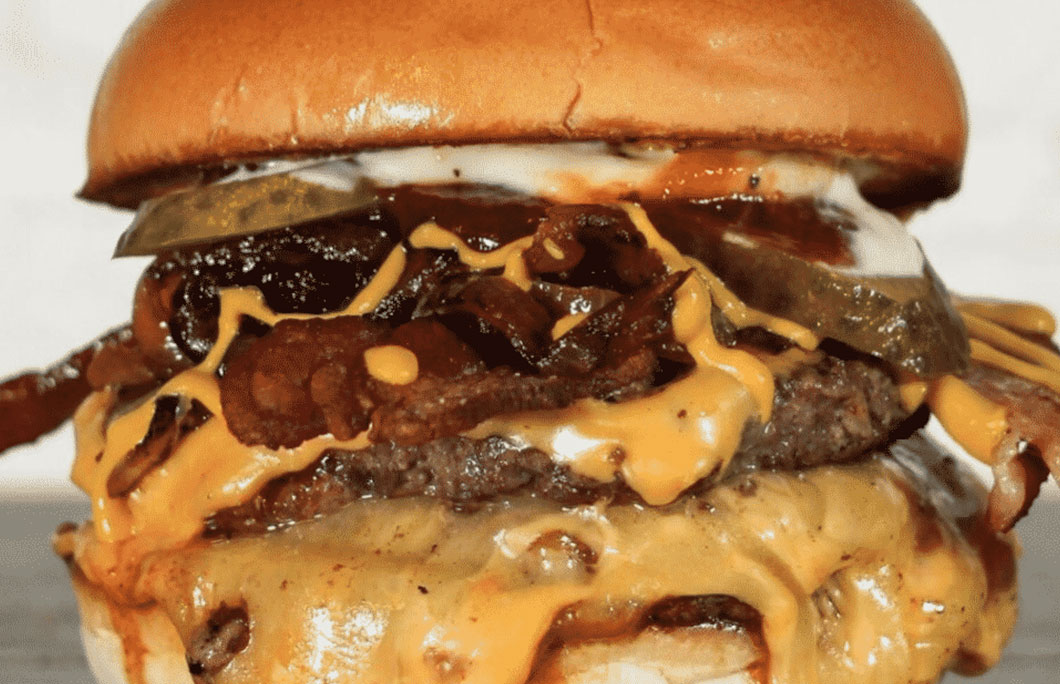 16th. Almost Famous – Manchester, United Kingdom
Almost Famous have locations around the north of England and their burgers are so pretty and droolworthy that they take over Instagram feeds like nothing else. They also happen to taste outrageous.
---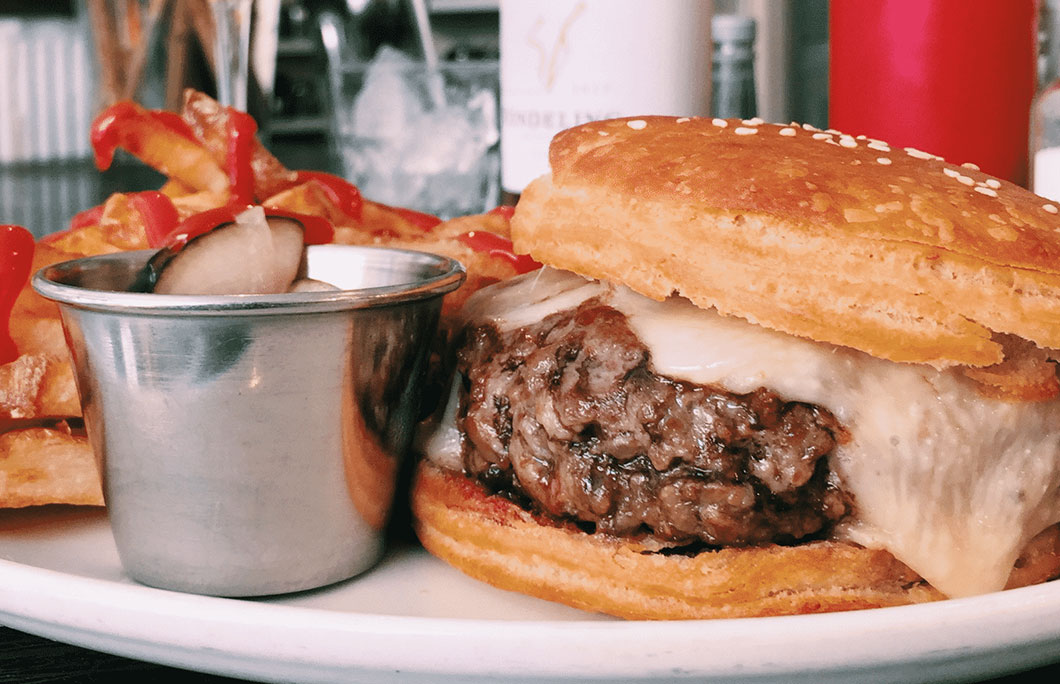 15th. Clarke's Bar & Dining Room – Cape Town
This bar/restaurant serves up some amazing food, as well as cocktails that are among the best in the city. Forget all that though for a second, because you come here for one thing and one thing only. The very best burger in South Africa.
Cooked to absolute perfection with no fuss and just simple elegant brilliance.
---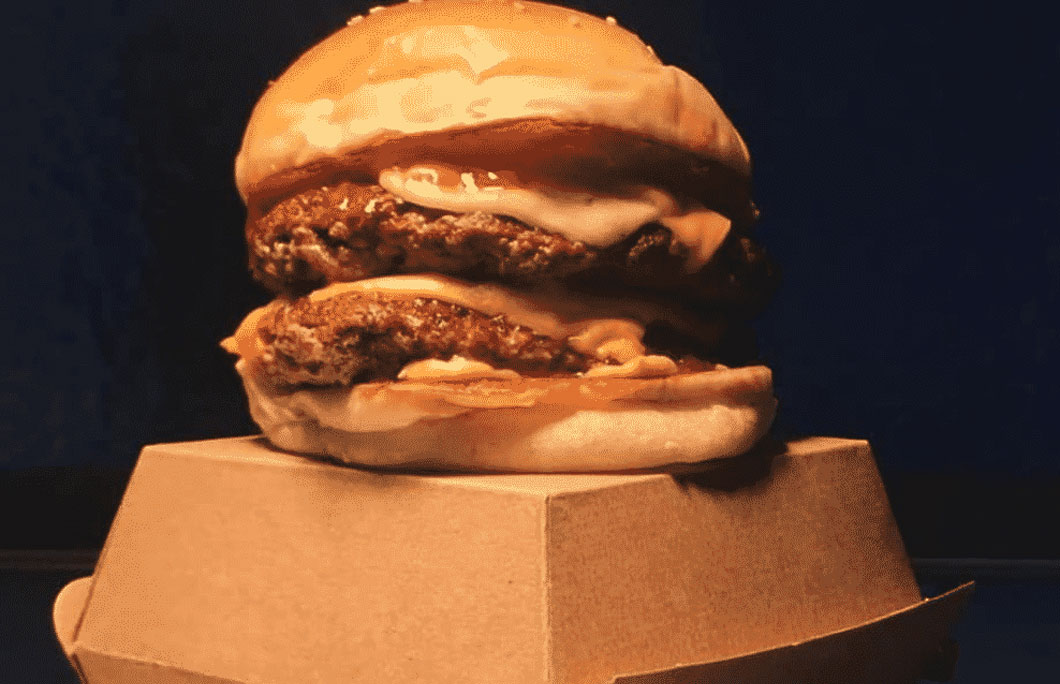 14th. Short Order Burger Co – Perth
The double patties here are so big you'll struggle to get it all into your mouth in one go. Once you do though, it's a juicy bite of proper burger perfection.
---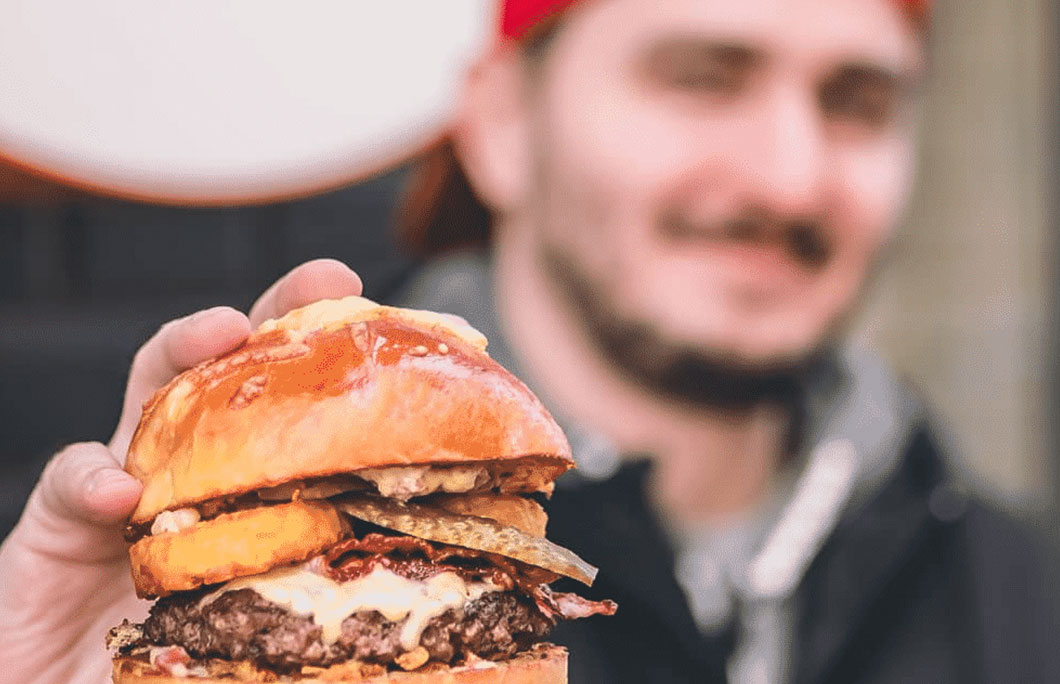 13th. Bamba Marha Burger Bar – Budapest, Hungary
Bamba Marha Burger Bar goes big on the toppings and there's lots of variety to be had on the menu. The portions are super generous and with fries you'll do well to finish the whole meal. Simply perfect.
---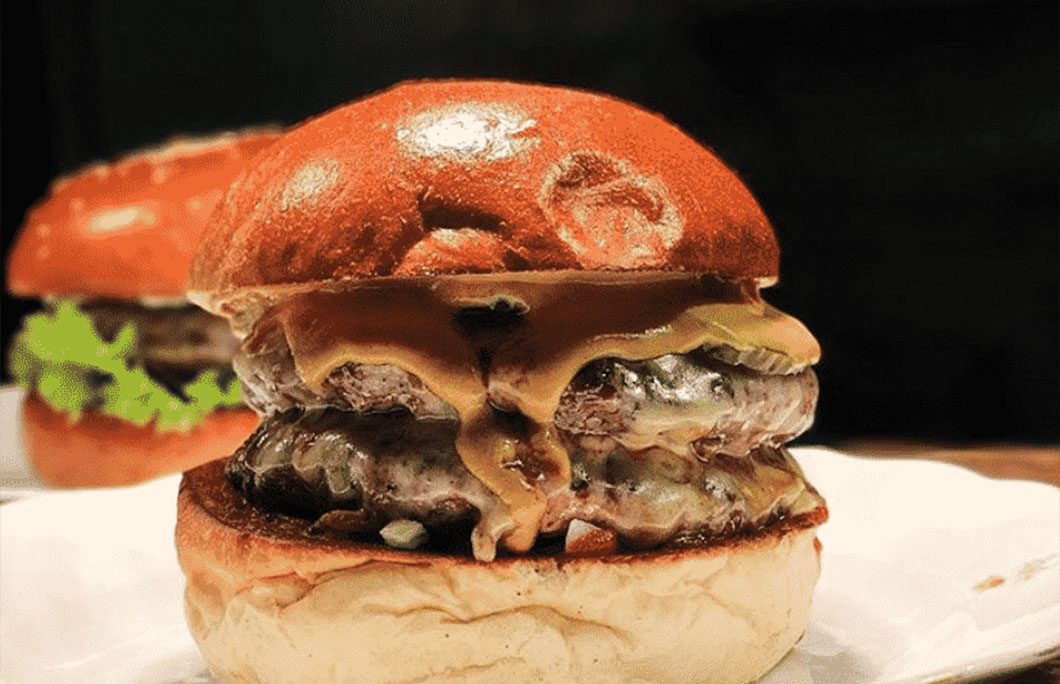 12th. Dish – Prague, Czech Republic
Dish in Prague mince all their own meat and keep their combinations super simple, relying on the quality of the ingredients. A spectacular burger that you can't actually fault in any way.
---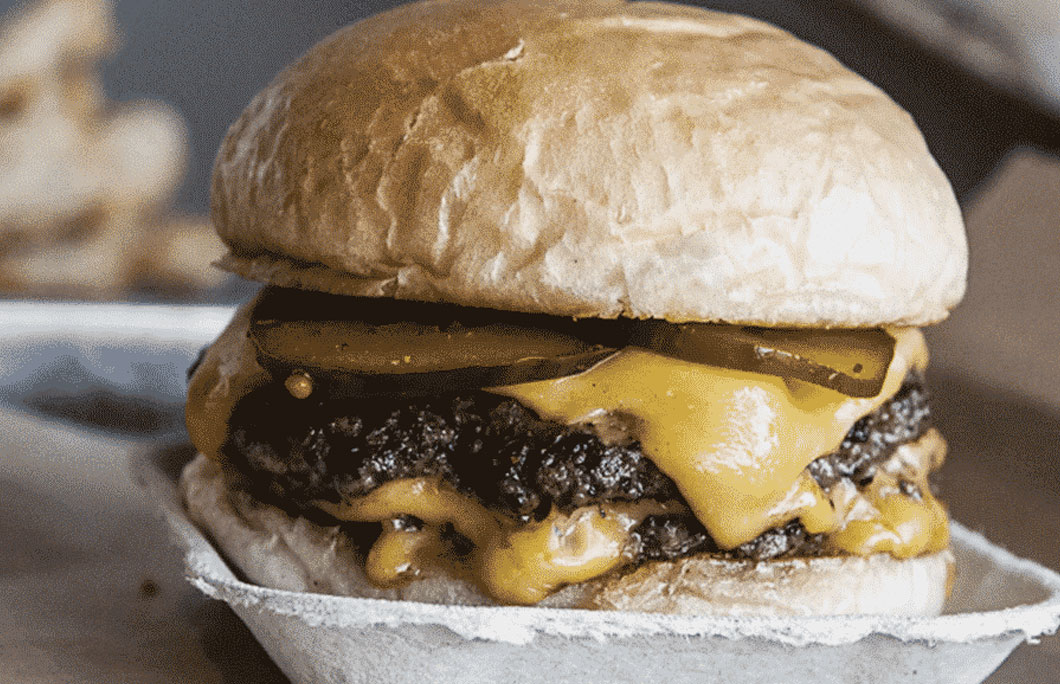 11th. The Company Burger – New Orleans, Louisiana
These droolworthy burgers are absolutely incredible. They make their own buns, pickles and mayo. Not only that, they handcut their own fries and make their own onion rings. Delicious.
---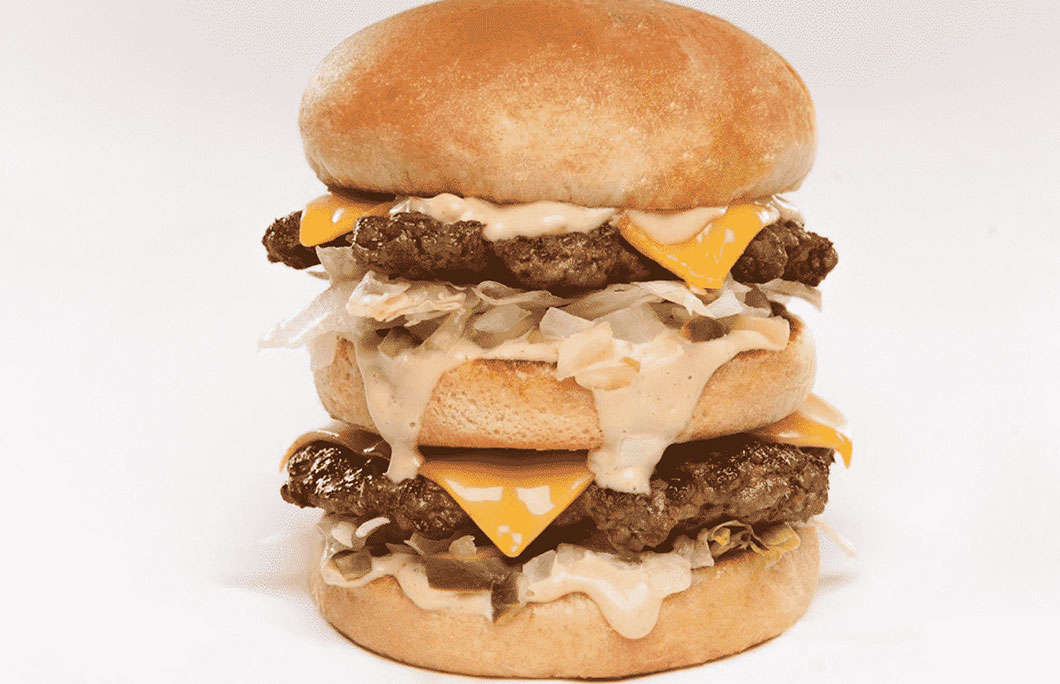 10th. Burger Burger – London, Ontario
Burger Burger is a place where the room is stripped back and simple and all the focus is on the superstar dish… the burger. They make hand-crafted burgers fresh in-house every day with the perfect combination of sirloin, chuck and brisket. Melt in the mouth.
---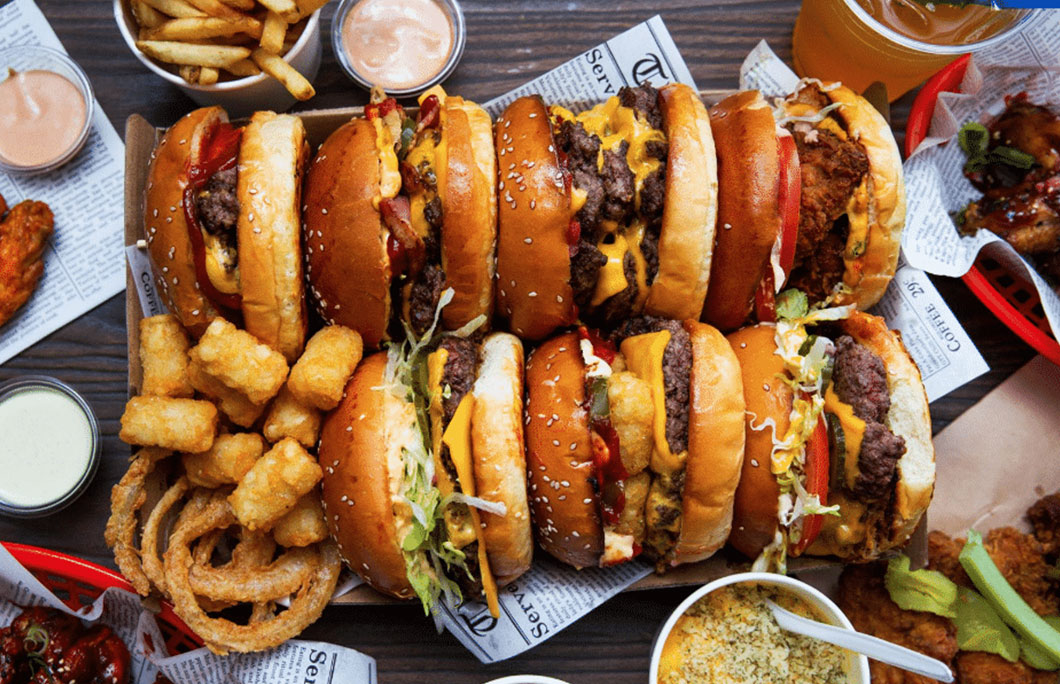 9th. RoyAl's Chicken and Burgers – Perth
There's several locations around the city, and they're all the perfect spot to come if you're in a group and you want to mix things up a bit with the food. Burger and a few wings in one sitting isn't too much, is it?
---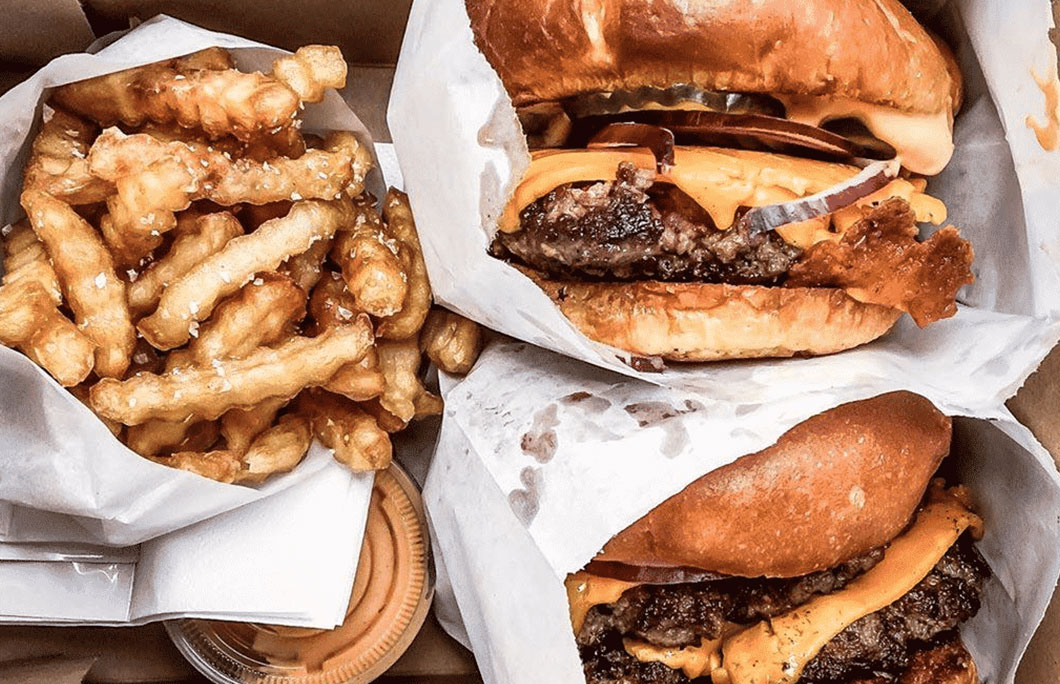 8th. Gasoline Grill – Copenhagen, Denmark
These guys are winning awards left, right and centre for their burgers around the world and it's not hard to see why. Epic levels of tastiness with thicky, crinkly fries.
---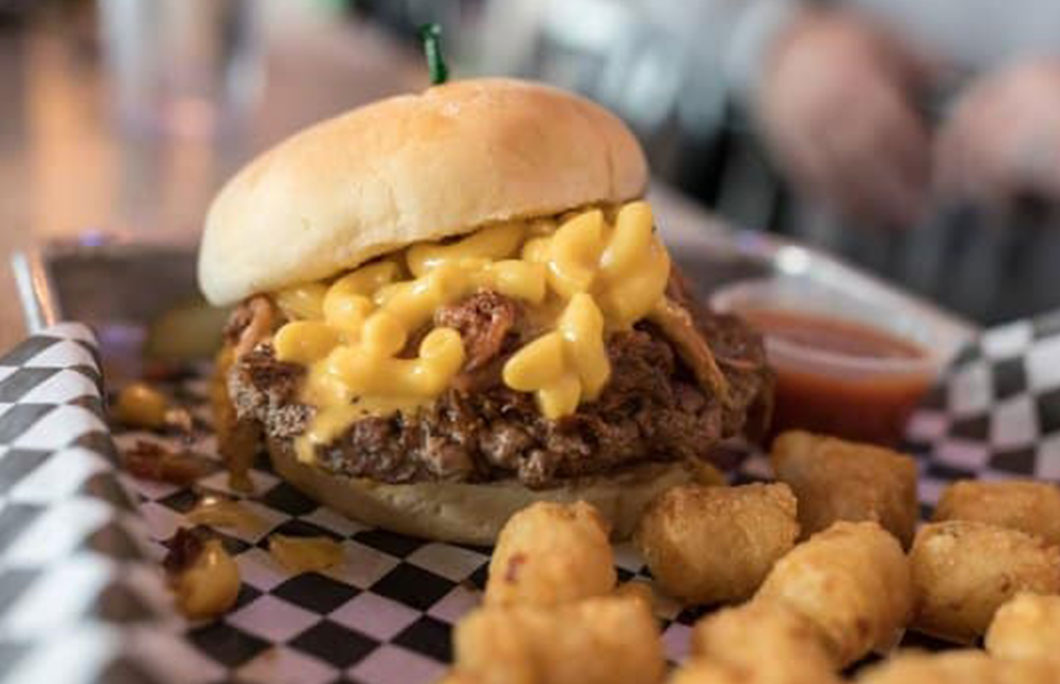 7th. Sickies Garage Burgers – Fargo, North Dakota
Sickies Garage Burgers and Brews' has an endless menu of outrageous Supercharged and Turbocharged burgers, each one tastier than the last. Kobe beef and creative toppings will win you over. These are burgers like you've never known.
---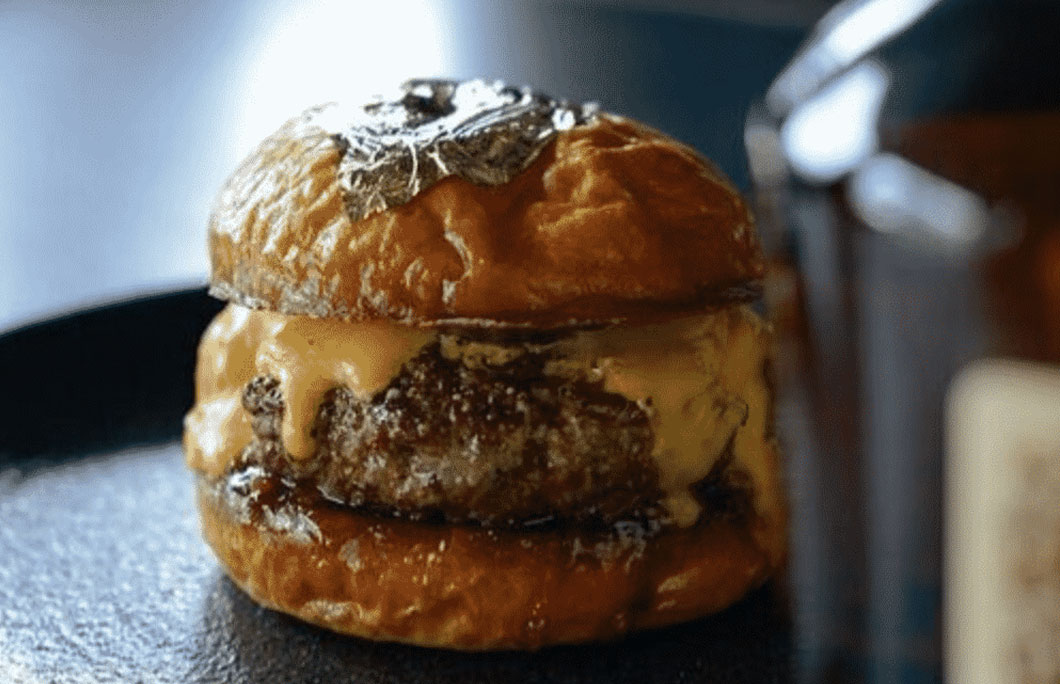 6th. Five Boroughs – Wellington
Five Boroughs is one for the absolute burger purists: people who don't like too many toppings and rather something that just fits perfectly in the mouth and tastes superb.
Every single element of the burger has been perfectly thought through. A gem of a dish that shows that when food is this good, less is often more.
---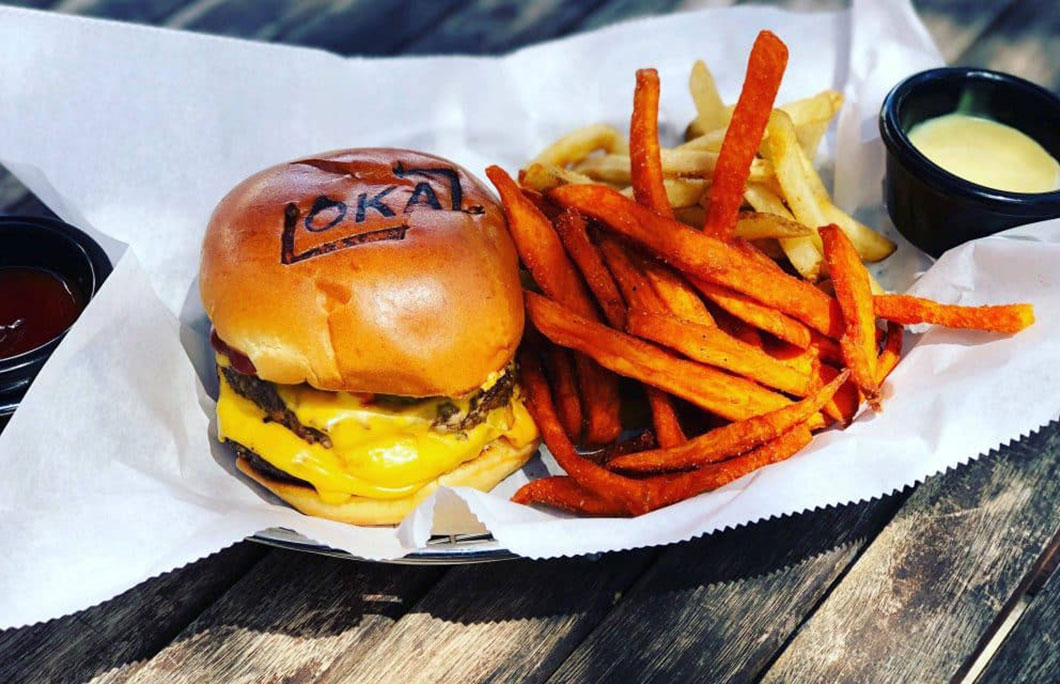 5th. Lokal – Miami, Florida
This beautiful sustainable burger joint is all about good vibes and even better food. They use Florida grass-fed beef and Floridian-raised clean proteins for their burgers, which come with a range of toppings.
---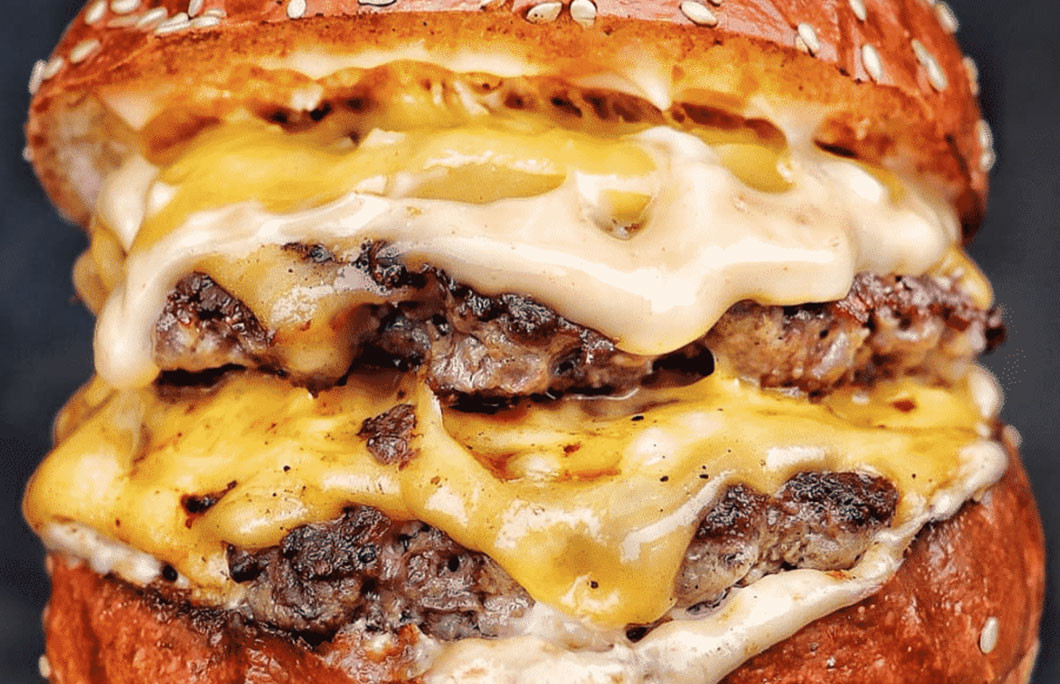 4th. Burger And Beyond – London, United Kingdom
This mouthwatering restaurant and food truck serves burgers that are so good you'd hear people whispering about them around London in hushed tones. But hey, we think burgers this good need to be shouted about. Simple, tasty and perfect.
---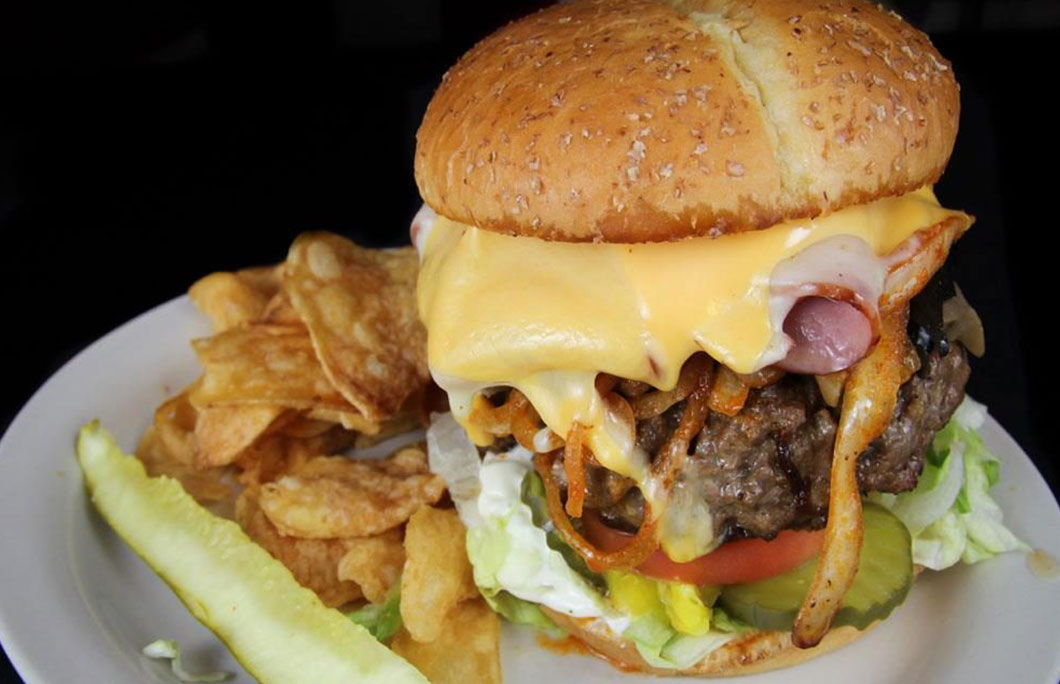 3rd. The Thurmanator – Thurman Cafe, Columbus
This insanely huge dish is made up of a bun, mayo, lettuce, tomato, pickle, banana peppers, 12 ounce burger, bacon, cheddar, another 12 ounce burger, sautéed mushrooms & onions, ham, mozzarella & American cheese, bun, fries and a pickle spear. Just try to finish it.
---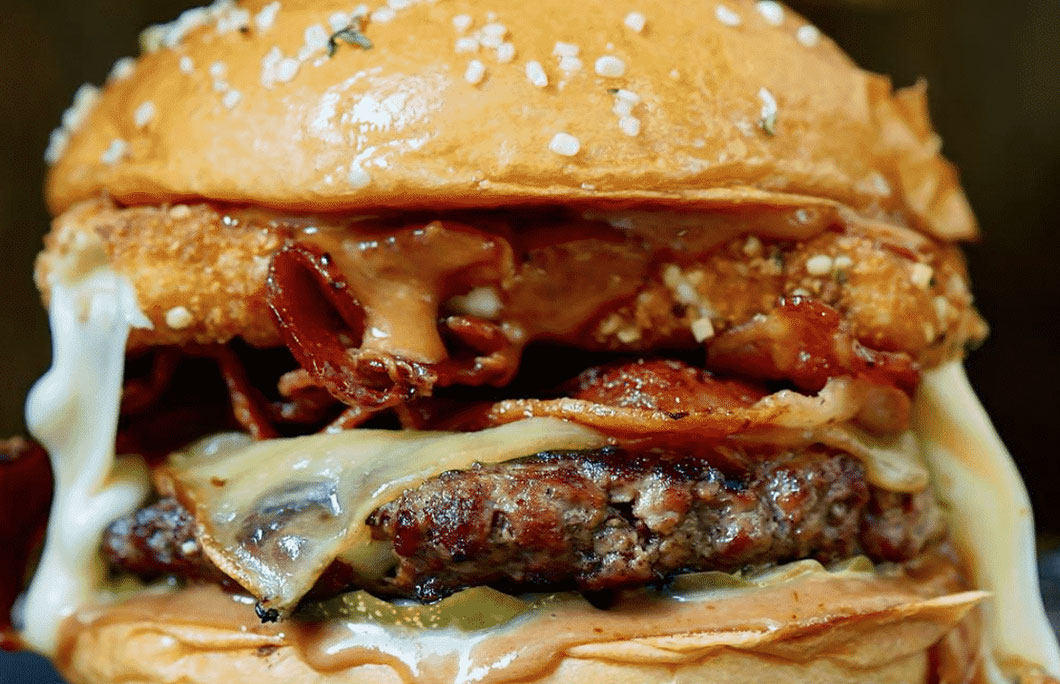 2nd. Bar Luca – Sydney
Bar Luca has incredible selection of cocktails and burgers that are both as good as anything you'll find in the world's top eateries. Introduce this spot to a friend, and they'll love you for life.
---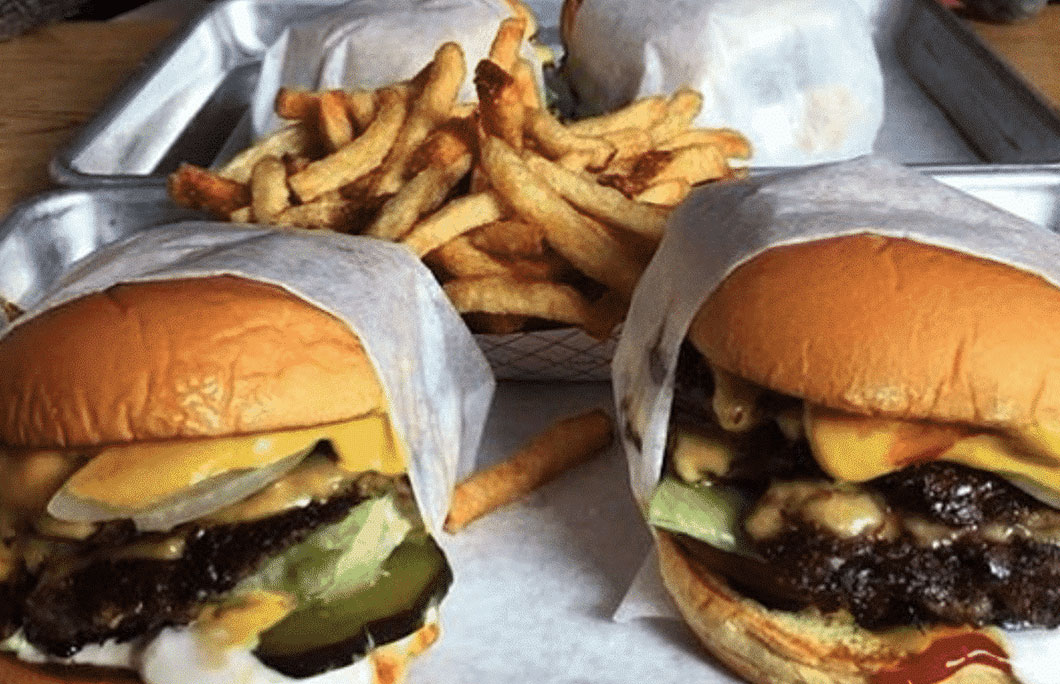 1st. Uniburger – Montreal, Quebec
Uniburger is the top dog when it comes to burgers in Canada, beating off some serious competition. Consistently brilliant; when you throw in one of their famous shakes and those perfect fries you'll leave a very happy customer.
---