There's more to Florida than Disney World
When you think of Florida the first thing that pops to mind for us all is, of course, Disneyland or one of the other big theme parks. But what happens when you're bored of the queues and inevitable expense that the various theme parks that Florida has to offer. When you think outside the box Florida has a lot to offer, not least of which is the Everglades.
Marshland, beaches, waterparks and more
Florida is made up of more than 65,000 square miles of marshland, theme parks, beaches, and more, so it's safe to assume that you probably won't be able to see all the wonders of the Sunshine State in one trip. But whether you're a lifelong resident or a first-time visitor, you haven't truly experienced Florida until you've visited the Everglades.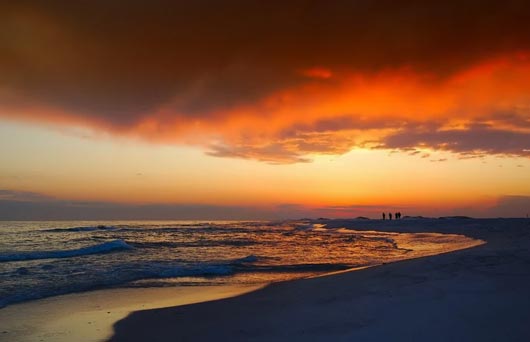 It can be hard to find something that appeals to everyone in a group, often making days out tricky to plan. But, that's one of the great things about Everglades. Whether you're looking for a little adventure or just somewhere to reconnect with nature the Everglades has it all. Here is a handy summary of just some of the delights that will await you in Florida.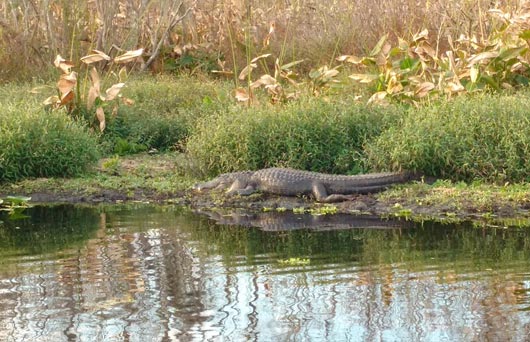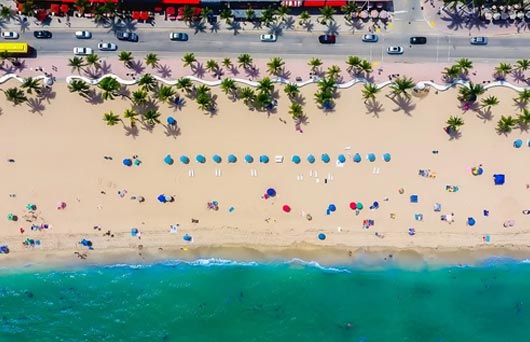 Some great things to explore in Florida
There's no wrong time to take an airboat ride, unless it's raining of course, which means no matter when you are visiting Florida it's always a great day out. Unlike the rest of the country, Florida doesn't really experience the four seasons; they really only have two: summer and a very short "winter."
It's a great opportunity to step away from screen and electronics. With so much new technology around these days it's easy to get lost in the technological world. Playing inside has its perks when it's rainy or unbearably hot outside, but children receive a so many benefits from being outside. It improves their vision, promotes social skills, increases their attention span as well as providing a source of vitamin D and reducing stress. Besides, what better way to have some fun than going on a new adventure?
It doesn't matter if it's your first visit to the glades ride or your fifth. From scaly alligators to feathered bald eagles, there are no limits to how many animals you might see. Florida is home to more than 350 different species of wildlife, some that you may be familiar with, and others you didn't even know existed! It's safe to say that every trip will be just as exciting as the one before. However you choose to cruise through the national park keep an eye out for resident birds, like the great white egret and the great blue heron. To see some of the park's other wildlife, including manatees, river otters, bobcats, and grey foxes, ask a park ranger for the best spots and get your camera ready for some action shots. Of course, most people want to see the alligators. Because alligators are cold-blooded, they use the sun to regulate their temperature when it's cooler outside, making it much easier to spot them along the banks of Lake Cypress. But don't assume that alligators aren't active during the summer. In the warmer months will you be able to experience alligator mating, nesting, and hatching season. If you have your heart set on seeing a specific animal its best to check out the Florida Fish and Wildlife website (https://myfwc.com/) to see when you're most likely to be able to spot them.
The photographic opportunities are out of this world! The Everglades are the only subtropical preserve in North America. The park is astoundingly diverse which is amazing considering there is pretty much no change in altitude. There are so many different plants you won't find anywhere else. Nature photographers can enjoy the hundreds of eye-catching species. If you're feeling a little more courageous you might even try and get some shots of alligators (just don't get too up close and personal).
There are some utterly breath-taking places that you can only visit in a kayak. The narrow, occasionally overgrown mangrove tunnels in the Everglades are nearly impossible to access by any other means. Not just that the calm open waters of south west Florida are best traversed with a paddle. The mangroves are ever changing as well so being open to exploring is key. The experience is unlike anything else you'll have tried it's one of the most authentic ways to explore pure wilderness and to immerse yourself in a unique setting.
The main road through Everglades national park has been called "38 miles of nothing", but in fact nothing could be further from the truth. The road passes through every major natural habitat, including fire-shaped pinelands, sawgrass marshes, cypress domes, sloughs and mangroves before ending at the campground on Florida Bay. Drive slowly and stop often to make sure you really take it all in. At the Anhinga Trail boardwalk, you can watch alligators and wading birds at exhilaratingly close range, while the boardwalk around Mahogany Hammock winds through a West Indian hardwood forest that contains the largest living mahogany tree in the United States.
Florida's coral necklace is the third longest in the world and the first undersea preserve in America. The easiest way to reach it is at John Pennekamp Coral Reef State Park. The park covers a mere 175 acres of land and 75 square miles of ocean and is home to an incredible 40 species of coral and more than 600 species of fish. There are a several companies running glass-bottom boat tours, three times daily. They offer diving and snorkelling trips and can rent you everything needed to get on or under the surface. The park also has numerous hiking trails and three miles of canoe trails.
If you're looking for that perfect selfie that all your friends are going to hate-like, then look no further than Shark Valley. The northern entrance to Everglades national park, is on the Tamiami Trail. The visitor centre offers exhibits and programmes and a 15-mile loop road leads to a 65ft observation tower. The tower offers the park's best panorama of the Everglades, as well as excellent opportunities to watch alligators, turtles, wading birds and possibly snail kites. The loop itself is a leisurely two-hour bike ride, best in early morning when deer are grazing in the marsh and otters are playing in the water.
Looking for your own Orlando adventure? Hire a car in Florida today!
Getting to Florida - Popular airlines
Major airports in Florida
Hiring a car in Florida - popular cities