The 7 Best Coffee Shops In Aberdeen
This Scottish port city has a lot to offer history-hungry travellers and even foodies. As you walk around and explore the grey-stone buildings, you inevitably work up an appetite. Or, if you're travelling during the colder months, you'll find that you're craving something to warm you up.
Lucky for you, there are some great coffee shops in Aberdeen. From cosy little spots serving cakes and sweets to specialty coffee shops and even vegan-friendly cafes, the best coffee shops in Aberdeen offer a lot of local charm regardless of where you decide to stop off for a cup of something warm.
Check out our picks for seven of the best coffee shops in this Scottish city to help you plan your next stay in Aberdeen. Visit one or all of them, just be sure to try the coffee wherever you go!
Best Coffee Shops In Aberdeen, How do these rankings work?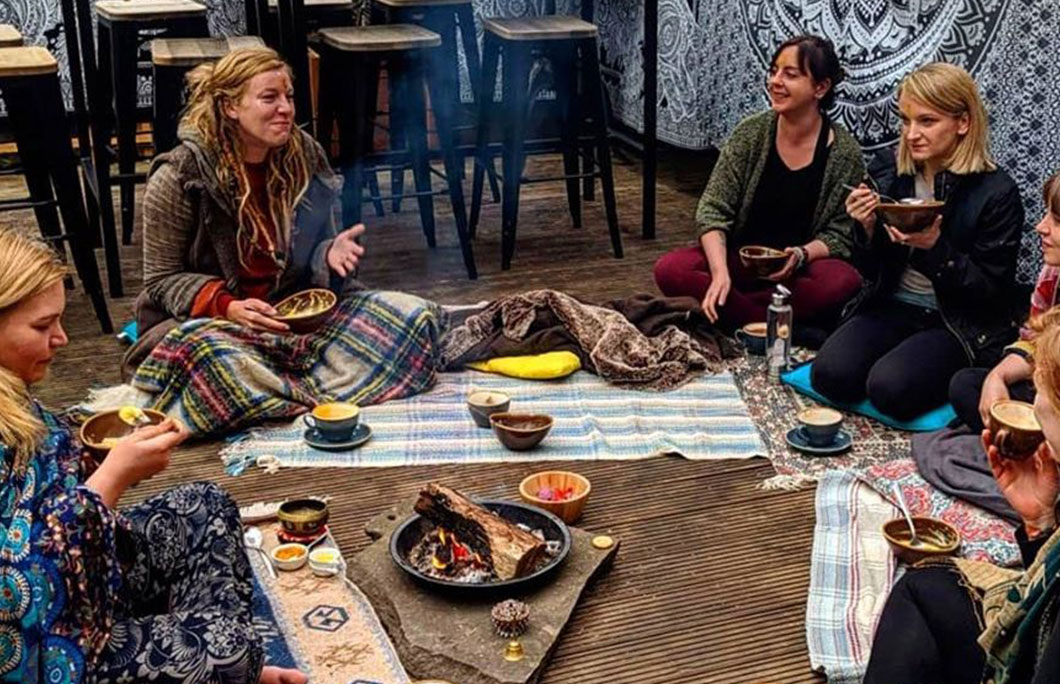 1. Bonobo Cafe
The ethos behind Bonobo Cafe is definitely part of what makes it one of the best coffee shops in Aberdeen. They're not only a 100% vegan cafe, but they're also a workers' co-operative, giving employees the chance to actually take part in the ownership and formation of the cafe. On top of it, they serve some fantastic drinks, a tasty hummus platter and a Tofu Benny that'll blow your mind.
---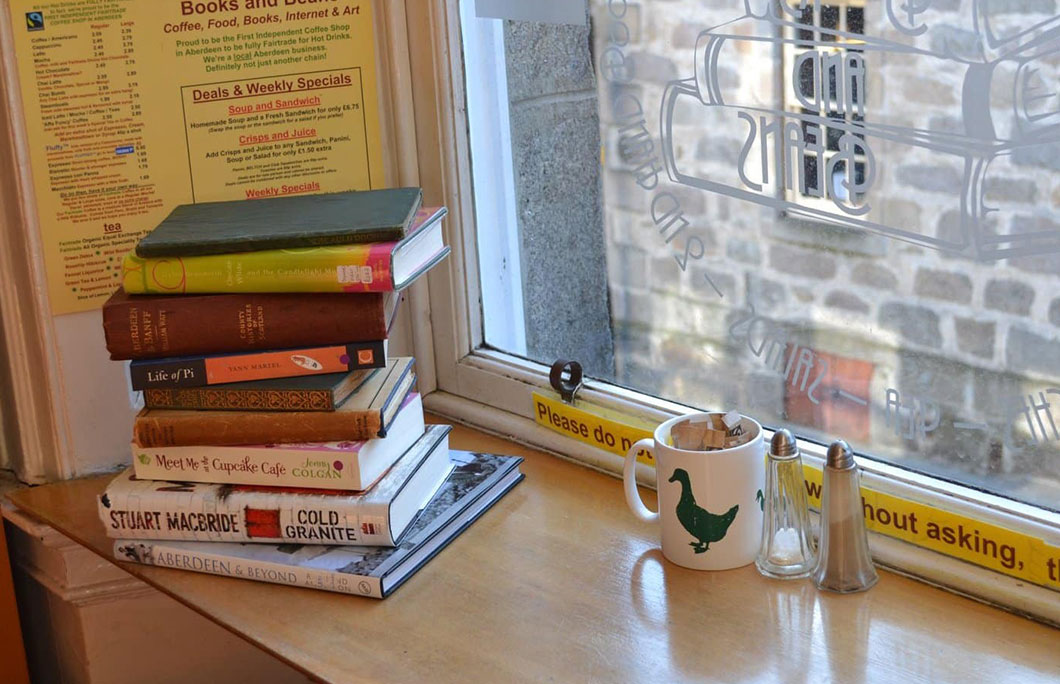 2. Books and Beans
Great coffee, fresh food and quality books…what more could you ask for out of a cosy little coffee shop in Aberdeen? If you're after a quiet space where you can sip a flat white and indulge in a tasty, light breakfast as you browse through books, this is the spot for you. It's quiet and relaxing yet full of life and stories. In short, it's the perfect mixture of what every knowledge-hungry traveller is looking for.
---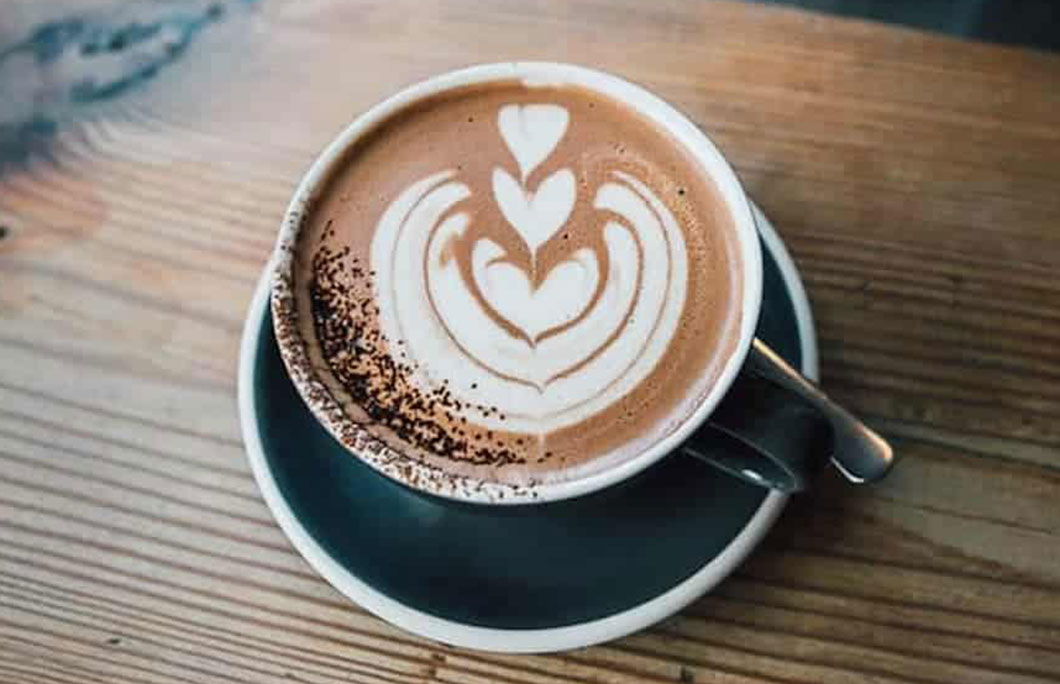 3. Foodstory
Simple good food is what Foodstory is all about. This coffee shop was actually crowdfunded, which even further adds to the unique community vibes you'll notice upon walking into the front door here. They note that what they love to do is "serve food for all dietary requirements, brew tasty tasty coffee, and stage regular events to give people a chance to get together and have fun." Oh, and the coffee is killer.
---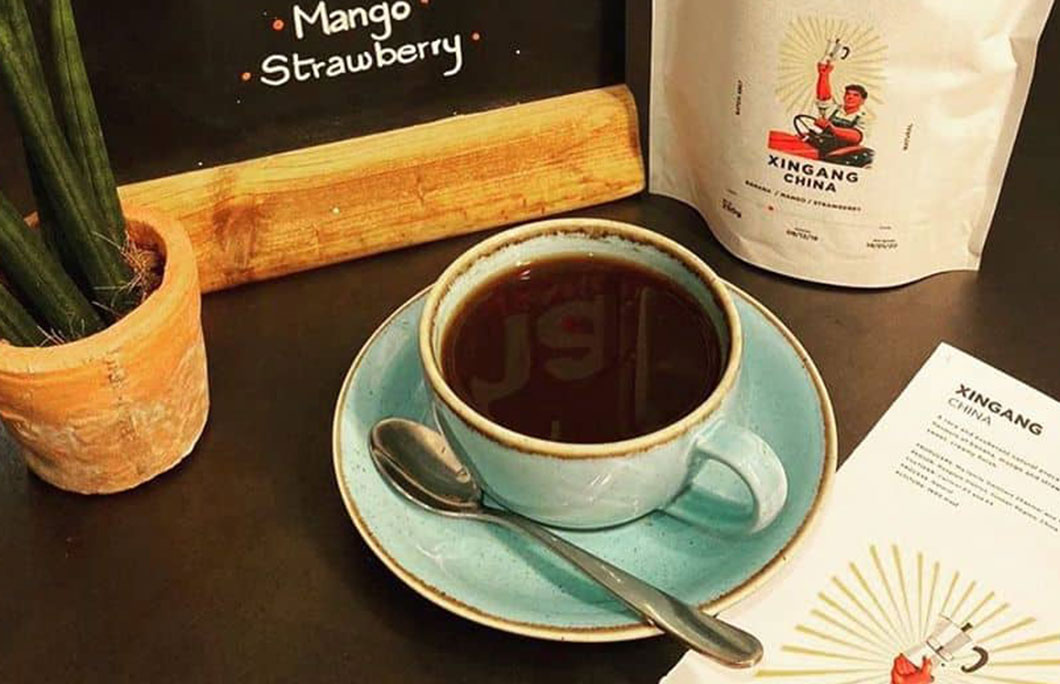 4. The Cult of Coffee
Serving artisan coffee and incredible cakes in the Rosemount area of Aberdeen, The Cult of Coffee is your go-to spot for specialty coffee in the city. Not only do the baristas here seem extremely knowledgable, but you'll find that the coffee selection they've got rotates frequently to feature different roasters and producers around the world. They've served coffee from places like China, Brazil, Ethiopia and numerous other countries.
---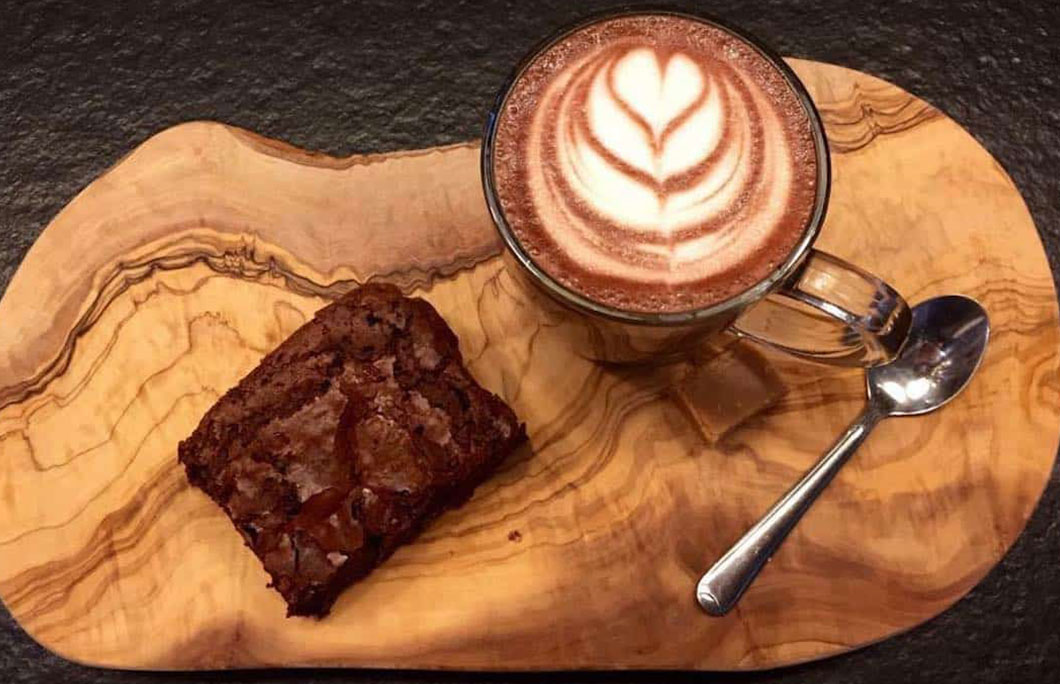 5. Cafe Cognito
Offer guests a quirky outdoor patio to enjoy during the warmer months, Cafe Cognito serves tasty bites and strong coffee year-round. And, you don't have to be a coffee aficionado to enjoy the brews here, either. They serve an incredible breakfast, brunch, lunch and dinner and will also gladly help you make sense of their coffee selections if you're not sure what to order.
---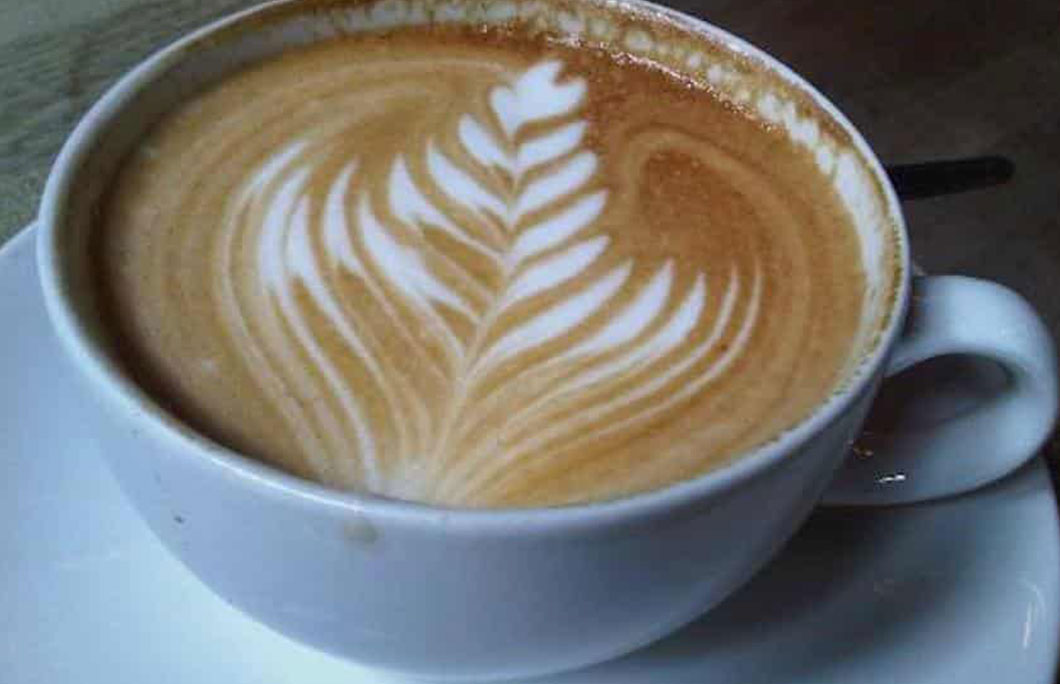 6. Kilau
Tucked away in Old Aberdeen, Kilau is easily one of the best coffee shops in the city. It's especially popular for the local students in the area. They're great about catering to dietary restrictions, with special options for vegans, the lactose intolerant and those who follow a gluten-free diet. They're closed on Sundays, to be sure to get your caffeine fix in on Saturday if you're travelling to Aberdeen for the weekend.
---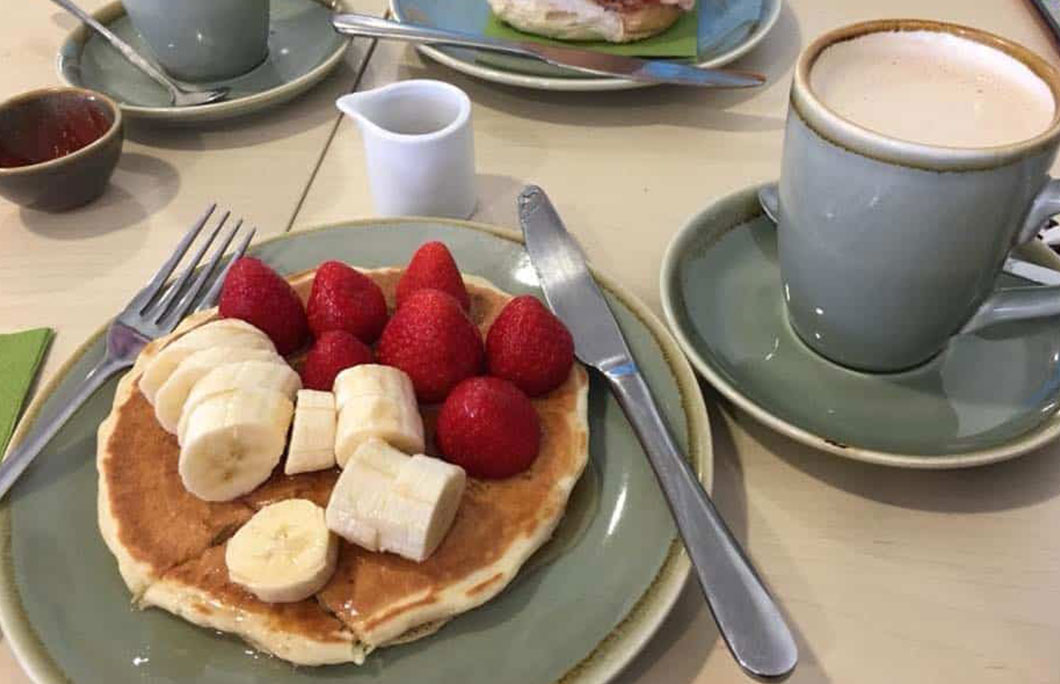 7. Green Pastures Cafe
Just east of Aberdeen you'll find this super quaint cafe tucked away in the countryside. The concept is unique as the cafe is located inside of a church building. They offer a variety of teas, coffees, cakes and home-baked goods. The name? It's because you can view refreshing green pastures from the large windows of the coffee shop.
---