Cannot decide whether to choose Bern Vs Zurich?
Bern and Zurich are two of Switzerland's blockbuster cities. While both offer a well-preserved medieval centre, showstopping museums and a wide range of excellent restaurants, the two cities are worlds apart. If you're planning on taking a trip to Switzerland but can't choose between Bern and Zurich, this handy overview should help you make the decision.
Bern Vs Zurich: How to Choose Between the Two
Overview – is Bern or Zurich better?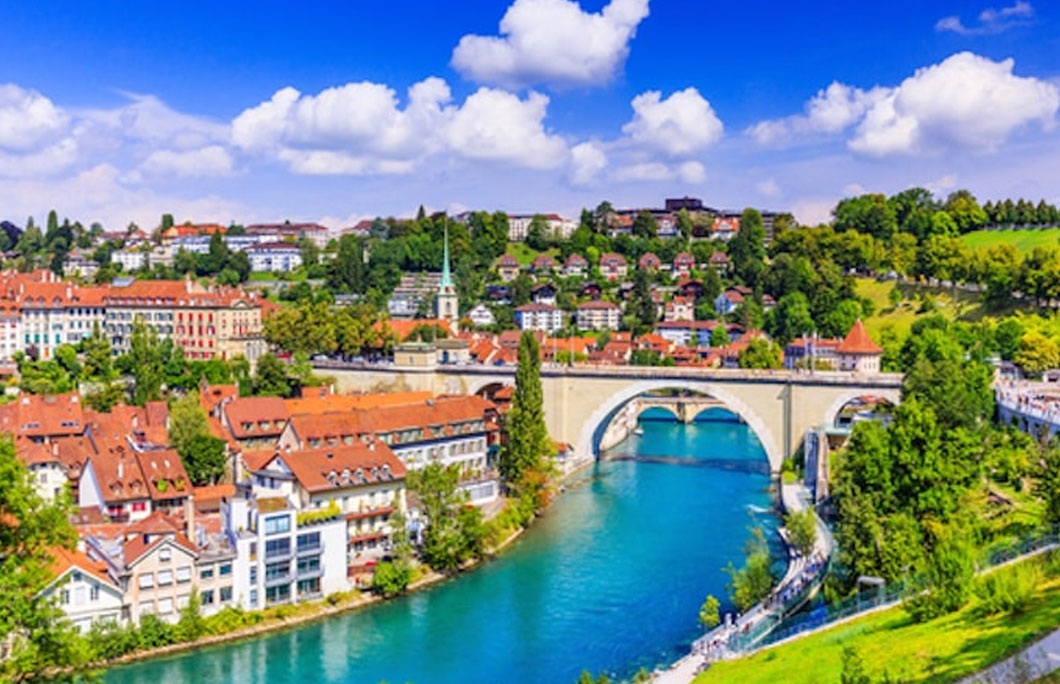 Charming and compact, Bern is probably one of the country's most likeable cities. It's the capital of Switzerland, which surprises most people given that it's smaller than Zurich when it comes to both land mass and population. Unlike most European countries, it was chosen as the country's "federal city" over 170 years ago to avoid a concentration of power. But while it might emanate a small-town vibe, between its Unesco-listed Old Town, bold architecture and the fast-flowing River Aare, it packs a real punch. It's pretty too and was even once voted the floral capital of the world.
As Switzerland's largest city, most people assume Zurich is the country's capital. It's the country's wealthiest metropolis and regularly ranks as one of the most liveable places in the world. But just because it was built on the bones of the banking industry, doesn't mean it's all soaring skyscrapers and suits. Its burgeoning nightlife, contemporary art scene and live music venues have made the city popular with hipsters and artsy types.
---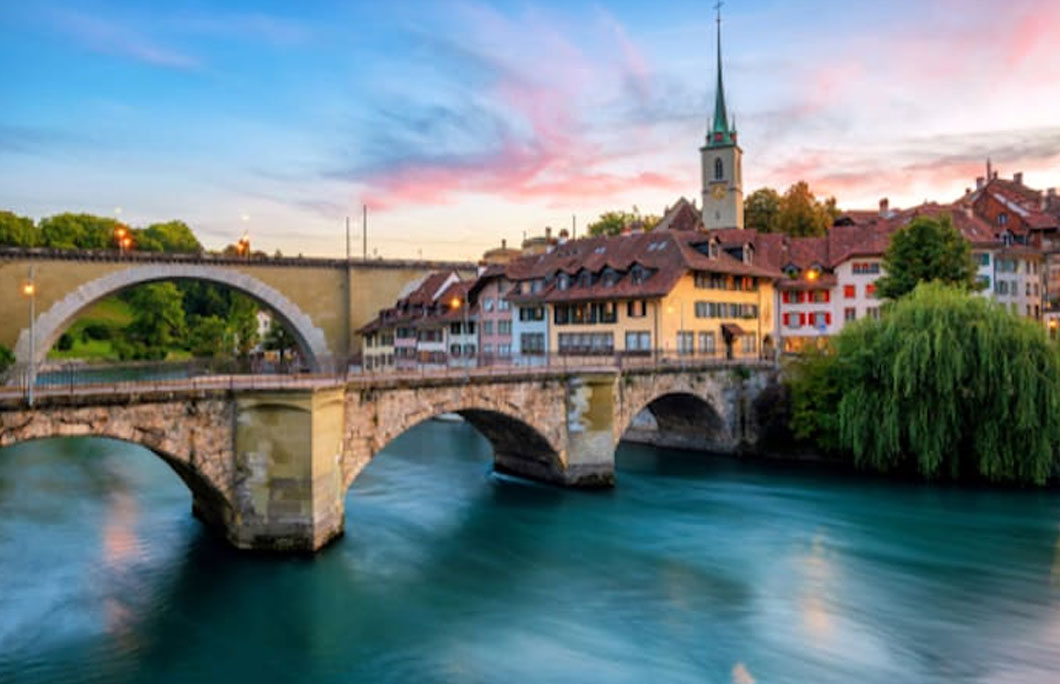 Bern
Bern Unesco-listed Old Town is the city's main focal point. It boasts more than six kilometres of porticos (covered arcades), each lined with boutiques, cellars and bars. The wooden city was completely burnt down in 1405 in a devastating fire and most of the medieval city's buildings are now built from sandstone. You could spend a whole day getting lost in this labyrinth of cobbled alleys and streets, pausing to see sights like the Zytglogge (clock tower), 11 decorative fountains and the Gothic Münster, which offers sweeping views over terraced rooftops and out over the Aare river.
The city doesn't have quite as many museums and galleries to its name as Geneva and Zurich, but it does have some of the country's best ones. Zentrum Paul Klee is home to the world's largest collection to Swiss artist Klee, housed in an extraordinary 150-metre-long exhibition space. Just below this is a children's museum and a concert hall that hosts esteemed live music events throughout the year.
Other superstar attractions include Einstein-Haus Bern, the humble apartment where Einstein lived with his family from 1903–1905, the Museum für Kommunikation, dedicated to how and why humans communicate, and the Kunstmuseum, home to masterpieces from the likes of Monet and Picasso.
---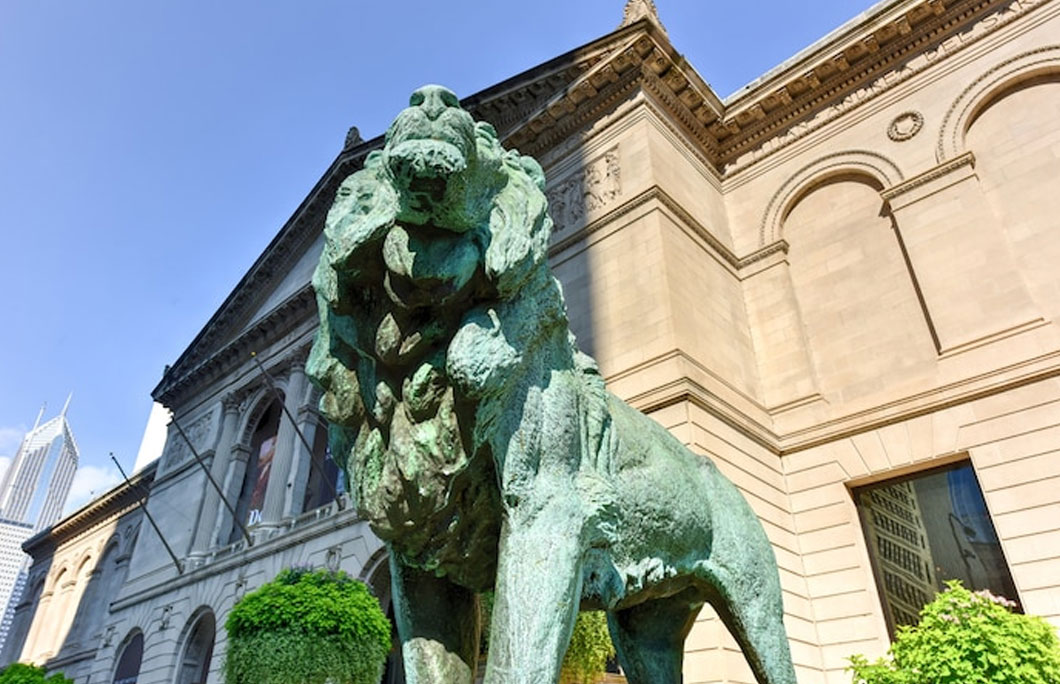 Zurich
Lake Zurich is one of the country's most spectacular lakes – and the best way to explore it is aboard a historic paddle steamer. Come summer, it's a popular spot for sunbathing too though most locals tend to swim along the Limmat River or at a public pool instead.
The city has its fair share of post-industrial buildings, but it boasts an impressive Old Town too. The well-preserved medieval heart of the city is brimming with galleries, boutiques, bars and shops. The Niederdorf is now pedestrianised too. The Grossmunster's twin towers are the most recognisable landmark in the city. Legend tells that Charlemagne discovered the graves of the city's patron saints Felix and Regula and built a monastery on the spot. St. Peter's Church, the oldest church in Zurich, boasts the largest clock face in Europe.
The city is home to a staggering range of museums too. The Kunsthaus (Museum for Modern Art) houses works by Picasso, Munch, Warhol, and many others. The Museum fur Gestaltung exhibits cutting-edge works by Swiss designers on communication, design and architecture. Botany enthusiasts will find plenty to keep them occupied too, not least the Botanical Garden and Museum, which house some 8,000 species of the world's fauna, as well as 25,000 "botanical curiosities". Sukkulenten-Sammlung is home to one of the largest collections of succulents in the world, with more than 4,500 species from over 78 families too.
Outside this well-preserved medieval centre, Zurich has wholeheartedly embraced modern life, converting old factories into cultural centres and warehouses into popup bars like Zuri-West, the heart of the city's nightlife.
---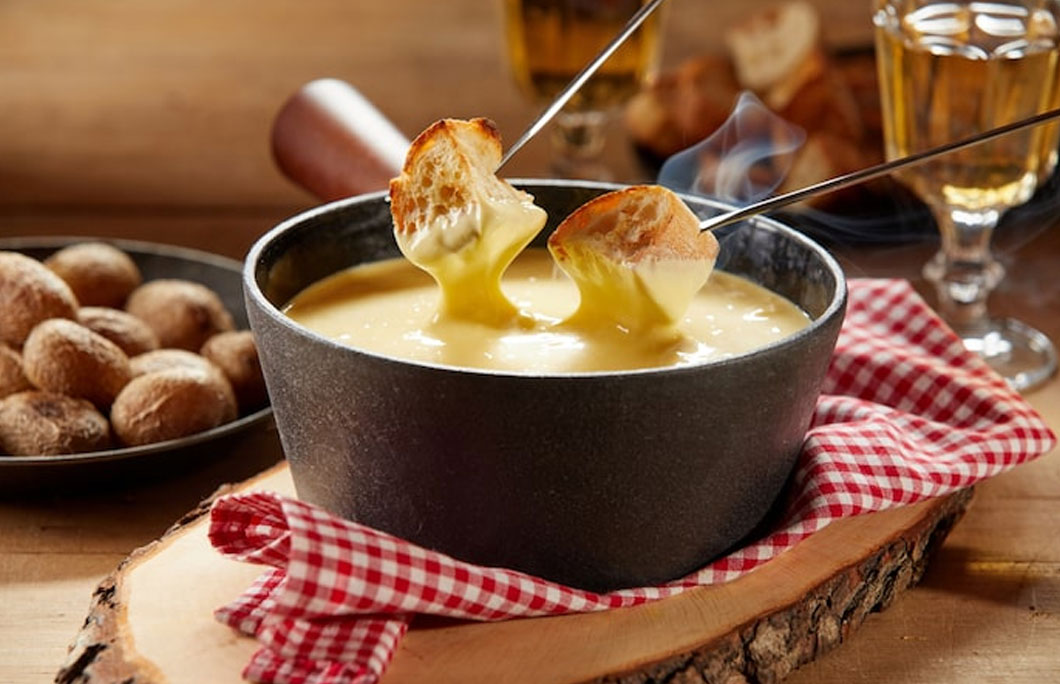 With less than a two-hour drive between them, traditional Swiss cuisine in both Bern and Zurich combines influences from Germany, France and Northern Italy. Popular dishes include cheese fondue, raclette and Älplermagronen, a gratin made with potatoes, macaroni, cheese, cream and onions served alongside stewed apples. The Old Town in Bern is an excellent place to sample traditional dishes, and there are lots of options of vegetarians and vegans too. For the best introduction to local cuisine, hotfoot to the bustling Bärenplatz, which is lined with cafés and restaurants. Or, head off the main thoroughfare to a restaurant like Klötzlikeller, set in a 17th-century cellar.
Turnhalle, an arts and culture venue located in a former school gymnasium, is a popular spot for pre-dinner drinking. Or,
---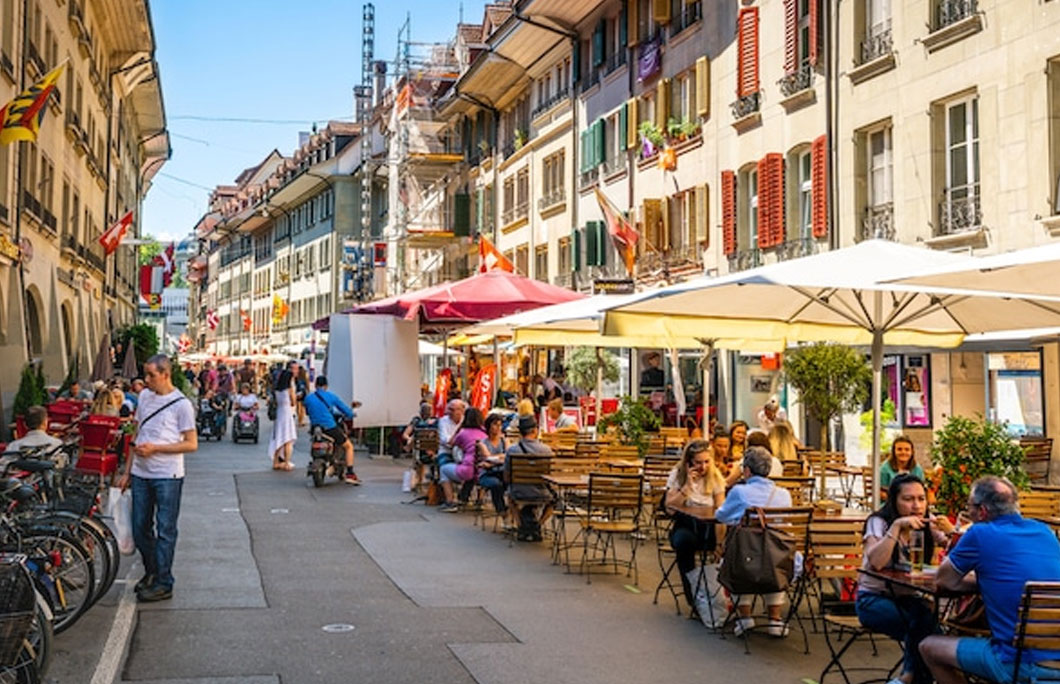 Editorial credit: Keitma / Shutterstock.com
Zurich
Start the day as locals do, with a hearty bowl of Museli. Few people know that Max Bircher-Benner invented Bircher Museli right here in the city in 1900. Most cafes sell it, though John Baker dishes up some of the best. You'll find other traditional local dishes at restaurants like Zeughauskeller. Built in 1487, this local institution serves up hearty, traditional dishes such as Burgermeister Schwert, Zurich-style sliced veal with shredded fried potatoes and burli, hot and crusty rolls. too. Widder Restaurant has been awarded 18 GaultMillau points and 2 Michelin stars for skillfully combining the history of the city with a modern flair.
Night-owls will find a huge variety of pubs, bars and clubs open well into the early morning. Cult favourites include Widder Bar and the Kronenhalle Bar hosts international DJs and artists too. There are some legendary bars and clubs renowned for long nights on Langstrasse too. In the summer, a whole string of open-air bars opens across the city, many with waterfront views.
---
Bern
You'll find plenty of retail chains and boutiques in Bern, but this city really excels at artisanal products. Heimatwerk sells products designed and produced in Switzerland, ranging from wood carvings and ceramics to handbags and dress. Stock up on fresh fruit, cheeses and dried flowers at the farmers market, held every Tuesday and Saturday on Bundesplatz and Münstergasse. The market is well over a century old.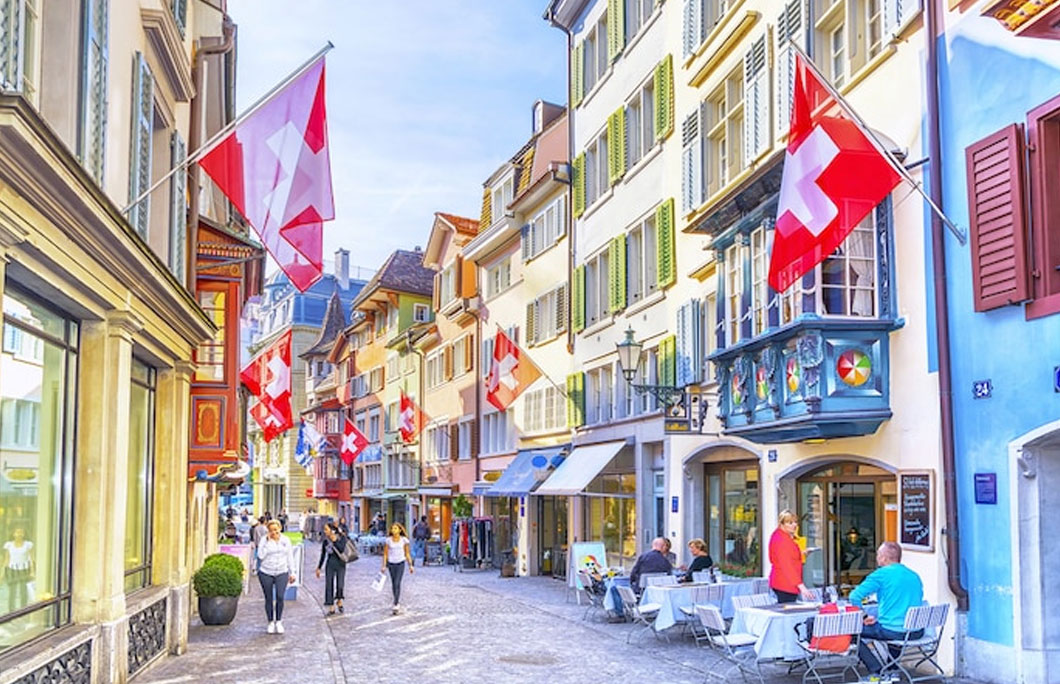 Editorial credit: Marina Datsenko / Shutterstock.com
Zurich
As the larger city of the two, Zurich offers more than Bern in the way of retail therapy. Along the main shopping artery of the city, Bahnhofstrasse, you'll find both large chain clothing stores and independent boutiques. The city is also home to historic department stores, like Globus which was founded over 100 years ago. For farm-fresh produce, you won't want to miss Markhalle. Farmers, bakers, butchers and chocolatiers flock here to sell their wares six days a week.
---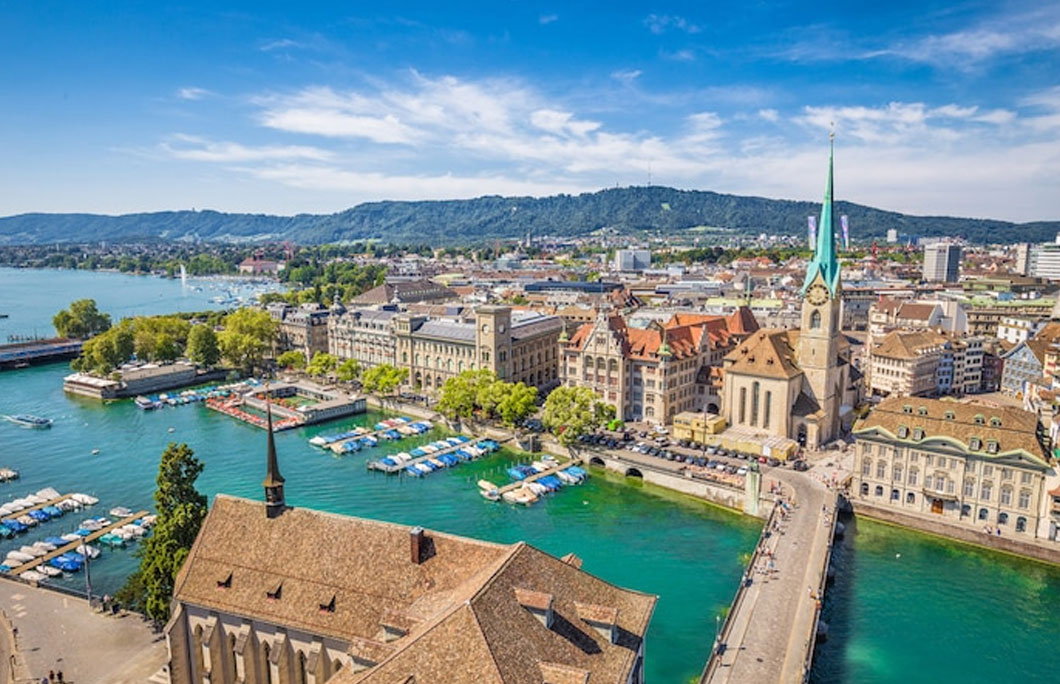 Unlike most capital cities, Bern offers an excellent range of good value accommodation – even in the medieval city centre. Standards are high, but places get booked up early so it's worth booking ahead. Cash-strapped travellers should try budget hotels like Hotel Landhaus and Bern Backpackers/Hotel Glocke, which boast central locations for rock-bottom prices. Or, for a slice of the high life, you could book into Innere Enge, an exquisite Art Nouveau building that once hosted Empress Josephine in 1810.
Zurich is a big city that offers a huge range of accommodation for all budgets and tastes. For easy access to the best sights, Bahnhofstrasse is the best neighbourhood to stay in, though you'll pay a premium for its accessibility. Alstadt is the best for those looking to stretch their pennies further.
---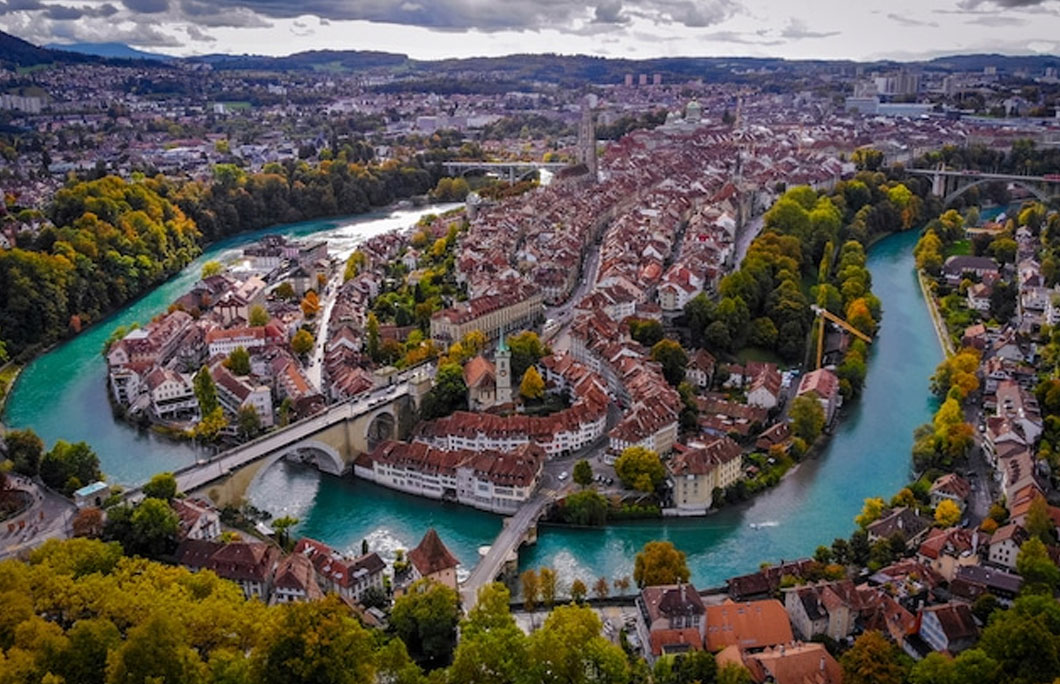 Unsurprisingly, Bern and Zurich have reasonably similar climates. In Bern, you can expect comfortable but wet summers and extremely cold winters. Temperatures vary between -4°C (28°F) to 24°C (75°F) throughout the year, but rarely dip below -10°C (14°F). The warmest month in Bern is July, when temperatures average highs of 24°C (75°F) and lows of 12°C (53.6°F) . The coldest month of the year is January, with an average low of -3°C (26°F) and high of 3°C (37.4°F).
Like Bern, Zurich has four distinct seasons. Summers are warm but thunderstorms are common. In the winter, temperatures often dip below zero while on hot summer days temperatures can tip above 30° C (86° F). Like Bern, January is the coldest month in Zurich. Ice and snow aren't uncommon and temperatures average 0° C (32 °F). In both cities, you should keep an eye on short-term weather forecasts and temperatures are highly variable. However, both of these low-lying cities are less prone to snow than other smaller towns in Switzerland.
---