Best British Staycations
Yorkshire Dales
The Scottish Highlands
Devon
The Lake District
Cornwall
Blackpool
Edinburgh
Dorset
Whitby
Cardiff
The world has been hit hard by the COVID-19 outbreak, with up to 75% of the world's population experiencing restrictions in movement during the Corona virus outbreak. Many countries experienced border closures, airport closures, airlines being grounded, and both domestic and international travel ground to an almost 100% halt.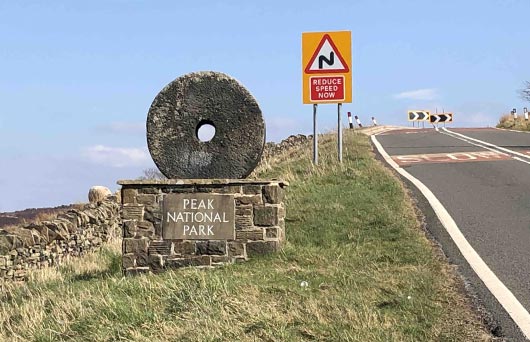 Our Top British Staycations
In Great Britain, the majority of airlines have either reduced capacity or grounded 100% of their aircraft including British Airways, Jet2, easyJet, Ryanair whilst FlyBe recently went into administration as well as Thomas Cook. Airports have equally seen 90% reductions in their capacity and passenger numbers as a result. The Government guidelines have included staying at home, social distancing, and an allowance of 1 hour of outdoor exercise per day with no more than 2 people together away from the home. The majority of shops have closed, as have all bars, cafés and restaurants with the exception of take-away or home delivery services.
Holidays in Britain set to surge in 2021
Our prediction is that when the restrictions eventually relax, not just in the UK but across Europe and other parts of the world, international travel will be slower to recover and as we enter the summer we will begin to experience domestic travel take shape first. So Germans will remain in Germany, the French will remain in France, and the British population with prefer holidays in Britain. We will see an increase in public and private ground transportation – trains, buses, hire cars and perhaps campervans.
We have therefore put this article together to celebrate Britain and highlight some of the beautiful scenery it offers that you can drive to with a rental car as a couple, with friends, on your own, or with the whole family.
Beautiful destinations like Bali, Rio De Janeiro and Lake Garda traditionally grab the headlines in glamorous travel magazines.
But Britain's brilliantly varied landscape, cornucopia of cultures and fascinating history mean that it's one of the best places in the world to hire a car with friends and family, buckle up and hit the road for an awesome adventure.
From the spectacular Scottish mountains, lochs and glens to the hills and dales of England, and the verdant valleys of Wales to the rugged yet ravishing Northern Ireland coastline, there can't be many places on Earth with such diverse and dynamic countryside.
If you're a culture vulture or pleasure seeker, there's rich pickings in the museums of Manchester, cafes and clubs of London and elegant eateries of Edinburgh.
But don't forget the people – from charming cockneys to game for a laugh Glaswegians and streetwise Scousers to bold Brummies, there are more distinctive accents and attitudes to life here than you can shake a stick at.
If you're a Brit who wants to get reacquainted with how special your country is, read this cracking guide to the 10 best British staycation destinations.
Yorkshire Dales
Northern England's undulating Yorkshire Dales soothe the senses like a visual lullaby, rocking you gently back and forth between rolling hills and rambling dales, rugged wild heather fields and precisely portioned patchwork pastures. Simultaneously serene and stimulating, this legendary living landscape has to be experienced first-hand in order for its bountiful beauty to be believed.
The Yorkshire Dales National Park covers 2179 square kilometres and it's packed with picturesque natural attractions and pretty villages where you can expect a warm welcome.
If you're physically fit and up for a challenge, perhaps you'd like to tackle the Yorkshire Three Peaks of Pen-y-ghent, Ingleborough and Whernside? - taking on this triad typically takes 12 hours and the route covers 24 miles.
Alternatively, for something a little more calming and cathartic, head for the mesmerising Cotter Force waterfall. This accessible attraction has a great graded path that's suitable for pushchairs and wheelchair users and it's easy to get to – take the A64 from Hawes towards Sedbergh and, just after you cross the small bridge over the River Ure, you'll see a layby on your right where you can park up and take a short stroll to the fall.
You'll also find the gorgeous glacial valley of Littondale here in the Dales, as well as the conifer woods of Widdale with their resident rare red squirrels, while Nidderdale has caves, gorges and big skies that attract bird watchers.
Hire a car in York and you're only an hour from the Dales and a delightful experience that will resonate for a lifetime.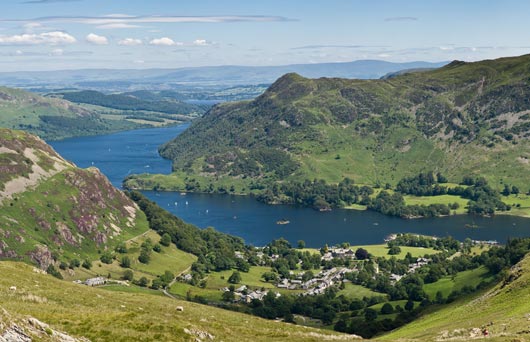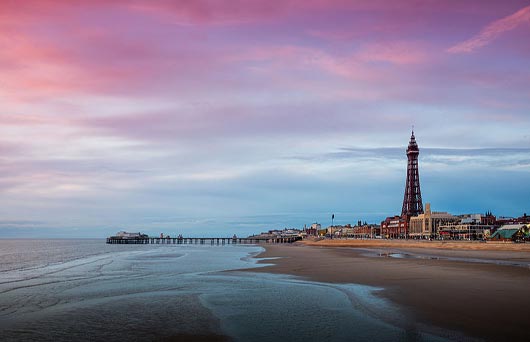 The Scottish Highlands
From mind-blowing mountains to bottomless lochs and green glens to grey granite castles, the Scottish Highlands has it all – and when you rent a car in Glasgow they're in easy reach.
It's also the heartland of Scotland's indigenous Gaelic culture, the stronghold of many of its most famous clans, and the site of some of its most renowned battles.
When it comes to mountains, none is bigger or better in Britain than Ben Nevis. This north west Scotland giant in the Grampian Mountain range is situated near Fort William and the summit stands 4413 feet above sea level. Any Scottish mountain over 3,000 feet is classed as a 'Munro' and Munro-bagging is the term given to climbing them as a collection.
But you can't visit the Highlands without seeing Loch Ness and trying to snap a photo of its reclusive and mystical monster Nessie. The loch is 23 miles long and700 ft at its deepest point, and is said to have countless underwater caves and inlets where the creature hides out.
Meanwhile, Harry Potter fans who want to know what it feels like to be on board the Hogwarts Express should grab a ticket for the Jacobite Steam Train, which winds its way from Ben Nevis to Loch Nevis via the iconic Glenfinnan Viaduct featured in the films.
Devon
Devon is situated in the south west point of England and its natural beauty, attractive coastline and warm climate make it such a haven for holidaymakers that its southern portion, including resorts like Torquay, Paignton, Brixham and Torbay, is known as The English Riviera.
It has since been demolished, but the Gleneagles Hotel in Torquay provided the inspiration for the famous 1970s John Cleese and Connie Booth sitcom Fawlty Towers – the retirement lodge which now occupies the plot is named after Andrew Sachs, the actor who played bumbling Spanish waiter Manuel in the series.
There's more to Torquay than cult comedy history though – it's also a designated UNESCO Global Geopark and one of only 7 in the UK and 140 worldwide. The seaside town and its surrounds earned this accolade because it's an area of international geological significance which is controlled according to principles of sustainable development, education and protection. In other words, when it comes to the land itself and the fauna and flora that thrive on it, this is one of the most special spots on Earth.
Meanwhile, if you like cuisine, you'll be happy to discover that the entire area has also been named England's Seafood Coast, and Brixham Fish Market is England's largest by volume of fish sold, which means you'll never have to wander far for some of Britain's best fish and chips as well as more high-end seafood fare in sit-down establishments.
The Lake District
The Lake District is located in Cumbria in north west England and it's one of the most naturally gorgeous areas in the world.
It gets its name from the dozen or so picture postcard lakes that characterise it, but its also home to wonderful waterfalls, rugged fells and beautiful whitewashed villages that seem to materialise every few turns of the road like bijou Brigadoons.
Rent a car in Manchester, drive north via the M6 and you're in the Lake District National Park in around an hour and a half, but it's a world away in terms of sublime scenery. Some of the sweetest looking villages are Hawkshead and Cartmel, but in terms of the lakes themselves, you can take your idyllic pick from Bassenthwaite, Buttermere, Coniston, Windermere, Grasmere and more.
Aside from water sports, terrific terra firma activities here include walking, cycling and stargazing (it's one of the darkest places in the UK, which provides the perfect canvas to make heavenly objects glow with even greater ferocity).
You won't be surprised that the Lake District has provided a muse for many famous writers, including children's author Beatrix Potter and iconic poet William Wordsworth – perhaps you'll be inspired to pen a few lyrical lines yourself once you get there!
Cornwall
Located to the west of Devon on England's south west tip, Cornwall is an ancient Celtic kingdom with its own language and culture and one of the most captivating coastlines in Great Britain.
The county forms a peninsula with a north coast punctuated by rough cliffs, where seaside surfing resorts like Newquay have become famous, and a calmer south coast dotted with chic harbour villages like Falmouth and Fowey.
In the 1960s, St Ives became part of the hippy trail and its scenic beauty and laid-back ambience attracted a host of leftfield artists keen to drop out from the hustle and bustle of big cities and get back to nature. It has one of the best white sand beaches in Europe and still has an innovative arts and crafts scene.
If you're a fan of theatrical productions with memorable backdrops, it doesn't get more dramatic than the Minack Theatre, a one of a kind open air auditorium carved into the cliffs above Porthcurno – bring a cushion to keep comfy on the hard seats and enjoy the performance as waves crash in the background.
Cornish cuisine is tasty too, so remember to get your chops around a Cornish pasty stuffed with onion, beef, potato and swede, and wash it down with a pint of local Doom Bar or Cornish Knocker beer.
Blackpool
Blackpool is one of Britain's best nights out and is situated on the Irish Sea coast, a stone's throw from many major cities – for instance, if you hire a car in Leeds you can reach its neon lights in around an hour and a half via the M62.
A seaside town with a welcoming spirit, there are pubs, clubs and restaurants aplenty and Blackpool Pleasure Beach amusement park is perfect if you enjoy white knuckle rides and all the fun of the fair.
It's also a global centre for ballroom dancing and The Blackpool Tower Ballroom is famous for hosting high profile competitions and the flagship episode of TVs Strictly Come Dancing each year.
Blackpool's other famous attraction is the Central Pier, which features a Ferris wheel, shows, shopping and amusements and is one of the best places to absorb the atmosphere and watch the sun go down while sharing a drink with someone special.
Edinburgh
Elegant Edinburgh is the capital of Scotland and, put simply, is one of the world's most beautiful cities.
Its neoclassical New Town is set out in a gorgeous, graceful geometry which contrasts with the cobbled streets and winding alleyways of the Old Town which sits opposite.
The main thoroughfare is Princes Street, which is lined by fine buildings hosting shops and restaurants on one side and museums and sunken gardens on the other, with the entire vista topped off by Edinburgh Castle, which sits serenely on top of an extinct volcano.
Edinburgh is on the east coast of Scotland in the central belt, so it's strategically placed for exploring the rest of Scotland. Rent a car in Edinburgh and you can be in the fabulous fishing villages of Fife's East Neuk in under an hour or in the magnificent metropolis of Glasgow in the west within a similar timescale.
Dorset
Delightful Dorset is situated in southwest England, to the east of Devon. It's another eye-catching county with exquisite beaches, breath taking cliffs and charming towns and villages, but as well as its scenery being simply stunning, its geological features are also globally significant.
The Jurassic Coast crams 185 million years of history into every nook, cranny and grain of sand – this 95-mile stretch became a World Heritage Site in 2001 and actually contains rocks and sediments from the Triassic, Jurassic and Cretaceous periods, covering a time span from 250 to 65 million years ago.
Wander along the shore here and listen to the waves lapping against the sand while the sun sets over prehistoric cliffs in the background – you can feel the electrifying echoes of eternity.
Poole is another great place to visit, with an expansive natural harbour and super sandy beaches, fine Georgian houses and an interesting museum. If you're in town, take the chance to visit Brownsea island – owned by the National Trust, it's famous for red squirrels, deer and wading birds.
But if the aforementioned attractions are a little too sedate for your tastes, don't forget that Dorset also has a buzzing live music scene supported by excellent venues like The Exchange in Sturminster Newton, The Lazy Lizard in Weymouth and The Ropemakers in Bridport.
Whitby
As arresting as the Yorkshire Dales are, they're not the only attractions in this diverse northern county, wonderful Whitby being a prominent case in point.
Rolling moors, clifftop ruins and broad beaches are all at your fingertips here and the town offers something for every member of the family.
Captain James Cook has a close connection to Whitby and his memorial museum will warm the cockles of history buffs. Located in Grape Lane, this is where a young James Cook started his apprenticeship in 1746 and lodged in the attic when he wasn't on the ocean waves. You'll see ship models, maps and Pacific artefacts from the intrepid explorer's impressive career.
If you've got your sea legs, you might want to take a coastal cruise which allows you to marvel at the Yorkshire coastline and stop off at chic coastal village Staithes for tea and scones. For a more adrenalin-fuelled boat trip, you can also go whale and dolphin watching between July and November.
Finally, if you're a fan of stage productions, slake your theatrical thirst at Whitby Pavilion, a vibrant Victorian-era theatre which regularly hosts musicals, pantomimes and variety shows.
Cardiff
There must be something in the water in Wales, because its valleys have produced a plethora of world-class singers including Tom Jones, Charlotte Church and Shirley Bassey, to name but a few.
You can expect a warm welcome in capital Cardiff, one of the world capitals of Rugby Union and a modern city that hasn't forgotten its working-class roots.
Cardiff Castle sits amidst parklands right in the middle of the city and its regal architectural splendour is complemented by a turbulent history that spans some 2000 years. Guides are extremely knowledgeable and a day out here is a rare treat for the whole family.
If you're a vegan looking for a sumptuous sit-down meal, head straight to Ana Loka at 114 Albany Road, where delicious dishes like tofu doner wraps, pad Thai and a rodeo burger with seitan patty and barbecue sauce are de rigueur.
Meanwhile, vinyl fans will be in heaven at Spillers Records at 27 The Morgan Arcade. First opened way back in 1894, some fans claim it's the world's oldest record shop and you can spend hours digging in the crates here and finding rare treats to top up your turntable collection.
So there you have it – it's evident that there's no need to venture abroad when you're looking for a holiday to recharge your batteries, because these legendary British locations offer excitement, intellectual stimulation, rest and relaxation. And although Mediterranean-style sunshine can't be guaranteed, British summers these days are warmer and winters are milder.
From the peak of Ben Nevis to the beaches of Devon and fine dining in Edinburgh to fish and chips on Blackpool beach, the UK is a country which blends contrasting landscapes and cultures into a fantastic fusion that's much greater than the sum of its parts.
And as always, it's the people of Britain who make it great – from Yorkshire publicans to Penzance hoteliers, locals in every area will help you have the time of your life whichever place you're visiting. In fact, your only problem will be that you get so attached to your temporary abode that you're reluctant to leave.
So hire a car in the UK and hit the road – there's more than enough evidence to prove that you can have the holiday of a lifetime right here at home.
Getting to and from Great Britain
Since Britain is an island made of up England, Scotland and Wales, it is most common for foreigners to come by air.
For London and the south, the main airports are Heathrow (LHR), Gatwick (LGW) and Stansted (STN).
For the North, north west and lake district its Manchester (MAN).
For Yorkshire which is the biggest county with the widest range of beautiful scenary, forestry, food and the great local ales you may get lucky and find a convenient flight into Leeds Bradford Airport (LBA).
For Scotland, Edinburgh (EDI) is the number 1 airport followed by Glasgow (GLA) and for Devon, Cornwall and the South West, if not a London airport its going to be Bristol (BRS).
Once you arrive, the best way to travel by far is to hire a car. The UK has an excellent motorway network and driving is easy. Just remember to drive on the left!
Frequently asked questions about Great Britain
How far is it from Land's End to John o' Groats?
The longest stretch from the South West of England to the North East of Scotland is 603 miles (970 KMs) in a direct line (as the crow flies) but the fastest road route is 837 miles (1347 KMs)
Which is the best way to get to the Yorkshire Dales?
When coming from abroad, the best airport is Leeds Bradford. From there you can hire a car and easily be at the start of the Dales in half an hour. The bigger airport is Manchester airport, but its about 40 minutes further to drive. Leeds is the main city to the south, so when coming from the south and London, the M1 motorway is best until you get near Leeds.
What is the UK speed limit?
On the motorways, the national speed limit is 70 MPH (112 KMH). In built-up areas its 30 MPH unless otherwise indicated and on trunk roads its 60 MPH unless otherwise indicated on the road signs.
Which is the main London airport?
Heathrow is the biggest airport in London and in the UK, in fact its the busiest airport in Europe and in the top few in the world. You can catch the Heathrow Express into Paddington and it takes about 15 minutes.
Which are the biggest cities in the UK?
London, Birmingham, Leeds, Manchester and Glasgow are the 5 biggest cities in the UK, though technically London isn't a city, its made up of many boroughs.
Which is the biggest city in Devon?
There are 2 cities in Devon, Plymouth and Exeter. Exeter has its own small airport but the nearest major city is Bristol roughly an hour away.
How do I get from London to Edinburgh?
You can drive, take a train, or take a flight from Heathrow with British Airways or easyJet. The train takes around 5 hours, and a drive would take up to 7 hours and is just over 400 miles.
What is important about the route from Lands End to John O'Groats?
This is the longest possible journey across the island of Great Britain, starting in the furthest south west point in England and ending in the furthest north east point of Scotland. Its very popoular with long distance cyclists and endurance athletes.
Where is the Lake District?
The lake district in the Cumbria in the north west of England. It is 74 miles from Manchester to the south of the lake district (also "the Lakes") and 119 miles from Glasgow to the north of the Lakes. The closest major town is Carlisle.
Where should I stay in the Lake District?
The main and most popular towns are Kendal, Keswick and Windemere. Kendal is the larger town where you'll find plenty of amenities, small hotels, guest houese, bed and breakfasts.
Which is the closest airport to the Lake District?
Manchester Airport is the closest major airport. From there you can hire a car and drive up to the lakes in just over an hour.
How fast can you drive on the motorway in England?
The national speed limit in England is 70 MPH (112 KMH).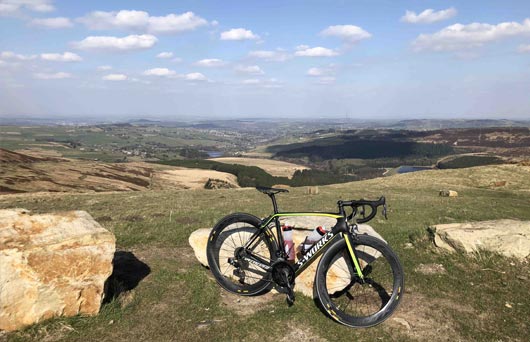 Popular UK towns and cities