Top 10 Reasons Why You'll Love Slovenia
It's one of the world's most peaceful places
A real honey-trap
You'll love exploring its caves
Lovely Ljubljana
Beautiful, bijou coastline
Amazing traditional costumes
Bear-packed forests
Green credentials
Breath-taking Lake Bled
You can ski affordably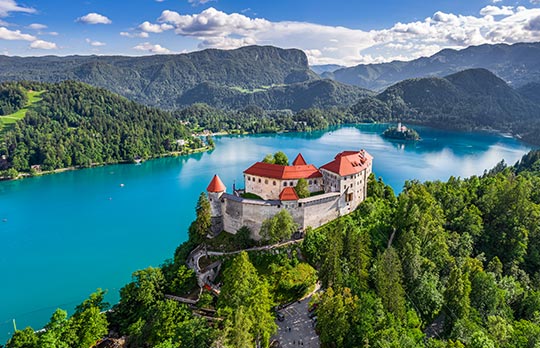 Slovenia – your next favourite destination
If you've not been to Slovenia yet, you're really missing out. This hidden central European gem is bordered by Italy, Austria, Hungary and Croatia, with a small but stunning Adriatic coast at its southwest. A legendary land of lakes and mountains, the rarefied air is infused with myths and legends. But it's also a lively modern nation where cool contemporary culture blends effortlessly with ancient history.
The terrain serves up spectacular scenery at every turn, from the serene lakelands of Bled and Bohinj to bustling Krajska Gora on the fringes of the Triglav National Park and the baroque buildings and riverside bars and cafes of capital Ljubljana.
Foodies are satisfied by mouth-watering cuisine crafted from farm-fresh local ingredients, water sports and snow sports keep outdoor enthusiasts happy, and the locals are some of the friendliest you'll encounter anywhere on Earth.
Sounds good? Take a look at these top 10 reasons you'll love Slovenia.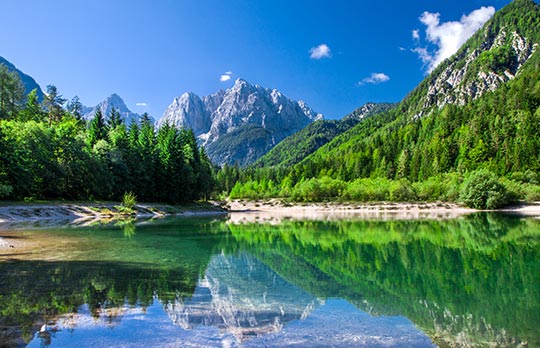 1. It's one of the world's most peaceful places
Slovenia has regularly ranked in the top 10 of the annual Peace Index – it's a welcoming, open-minded and tolerant nation which prides itself on good manners and exceptional hospitality. All of which means it's a high-calibre destination for practically any type of traveller.
2. A real honey trap
Beekeeping is perpetually popular in Slovenia – there are over 90,000 enthusiasts here and the honey culture is inextricably intertwined with the national identiry. The local Carniolan bees are as peaceful as the human populace and prized as team players in the plethora of hives found in rural areas.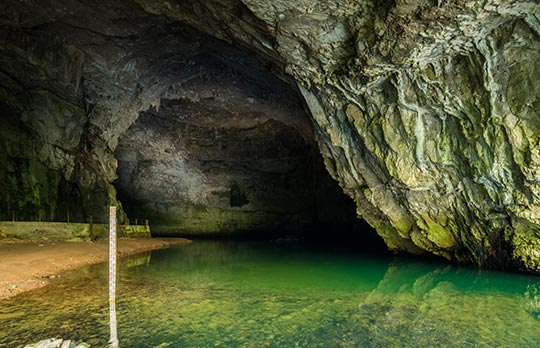 3. You'll love exploring its caves
Slovenia is blessed by more than 10,000 caves and the most spectacular examples resemble subterranean cathedrals. Postojna is the most famous and extends for a jaw-dropping 20km, while stunning Krizna Jama is world-listed for its preternatural beauty.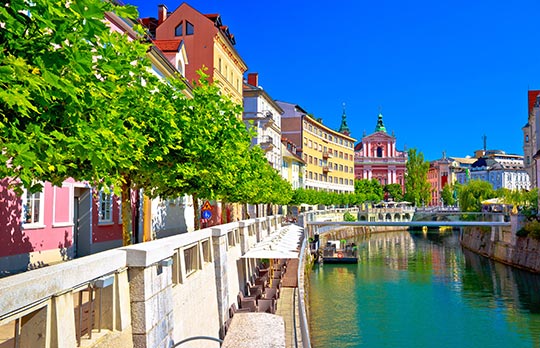 4. Lovely Ljubljana
Capital Ljubljana translates as 'The Loved One' and you'll understand why as soon as you arrive there. One of Europe's greenest cities, it has pretty parks, elegant baroque architecture, spacious squares and riverside walks, iconic bridges and a hilltop castle. Wander around here and you'll regret not visiting sooner!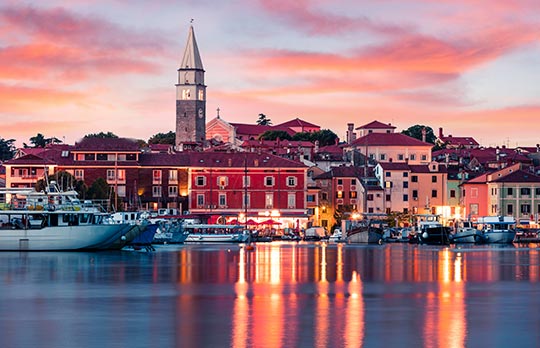 5. Beautiful, bijou coastline
The Slovenian Riviera is small but perfectly formed. Situated on the Gulf of Trieste at the Adriatic Sea, it sits on 46km of the Istrian peninsula and features three terrific seaside towns – Koper, famed for its medieval centre, foodie hub Izola and Piran, with its vibrant Venetian Gothic buildings. Sprinkle in some stunning beaches and bouncing bars and you've got one of Europe's best-kept secrets.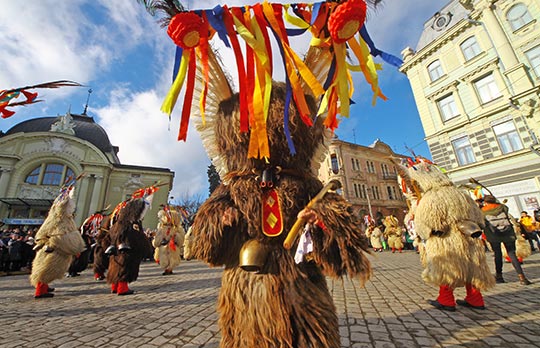 6. Amazing traditional costumes
Visit towards the end of winter and you might be lucky enough to catch the annual Kurentovanje celebrations – during which Slovenians wear eye-popping traditional masks and costumes complete with voluminous furry tunics and ornate headpieces! Hang around and snap some one of a kind selfies!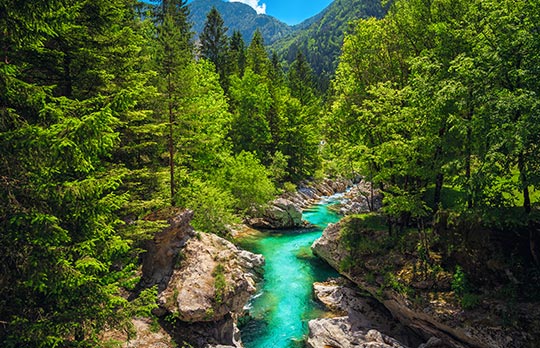 7. Bear-packed forests
Nearly 60% of Slovenian terrain is covered in dense forests. And if you go down to the woods today, there's every change you'll bump into a brown bear! The ursine population is well represented here, and its breeding population has boosted the creatures' reintroduction across several European countries.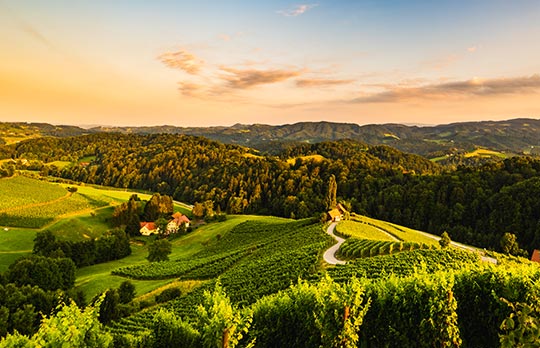 8. Green credentials
Lots of countries promote themselves as eco-friendly, but Slovenia has proven its green credentials time and again, scoring high in independent global ratings for criteria like biodiversity and nature, culture, climate and environment. If you want to holiday somewhere that takes its eco reputation seriously, this is it – Yale's Environmental Performance Index ranks it in the world's top five nations.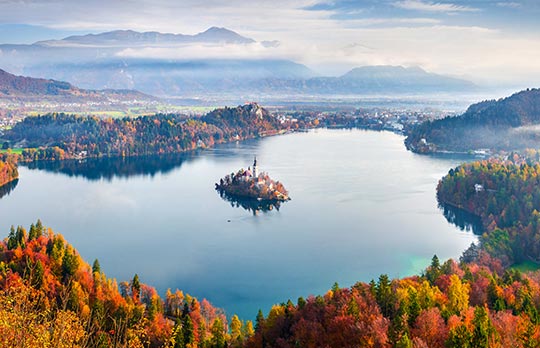 9. Breath-taking Lake Bled
With turquoise waters warmed by thermal springs, a fairy tale chapel set on a tear-shapes island, rich, forested shores and a magnificent mountain backdrop, it's easy to see why Lake Bled is rated as one of the world's most beautiful natural bodies of water. Take time to explore this area and you'll never forget it.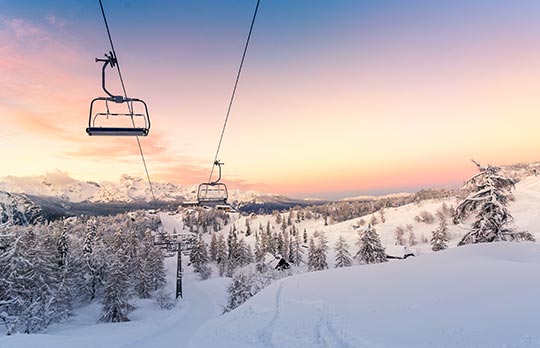 10. You can ski affordably
Love skiing but shelling out for ski hire and resort passes for your entire family is a bit of a sobering thought? The good news is that Slovenia's Kranskja Gora is one of Europe's most affordable ski resorts – you'll find pristine powder, passes, lessons, food and accommodation here for almost half the price of well-known resorts in France and Switzerland.
And voila – ten top reasons that you'll love Slovenia. This classic central European nation boasts beautiful cities, awesome mountains, serene lakes and rushing rivers. But its best asset is probably its people – a friendly bunch who welcome every visitor with open arms.
Hire a car in Ljubljana from Enjoy Travel and you can grab a great deal from top-rated providers in a couple of clicks. This is a fantastic country to explore by car and wherever you're based, manageable road trips are on your doorstep because the nation is so compact that no iconic site is too far away if you plan properly.
Book your Slovenia car head ahead of time for an early bird bargain, pick up your vehicle on arrival and hit the road for adventure when you arrive – you won't look back. Send us a postcard when you get there – bon voyage!