The 25 Best Jewish Delis In New Jersey
Jewish delicatessens in the US are an institution, serving up matzoh ball soup, lox, pastrami, corned beef, chopped liver, pickles, and rye bread galore. From the old school legends to newcomers, we've rounded up the best Jewish delis in New Jersey right now.
It can be tough to find a truly great Jewish deli outside of New York, but luckily NJ has more than its fair share. Hungry yet? You will be after reading through this…
Best Kosher Delis In New Jersey, How do these rankings work?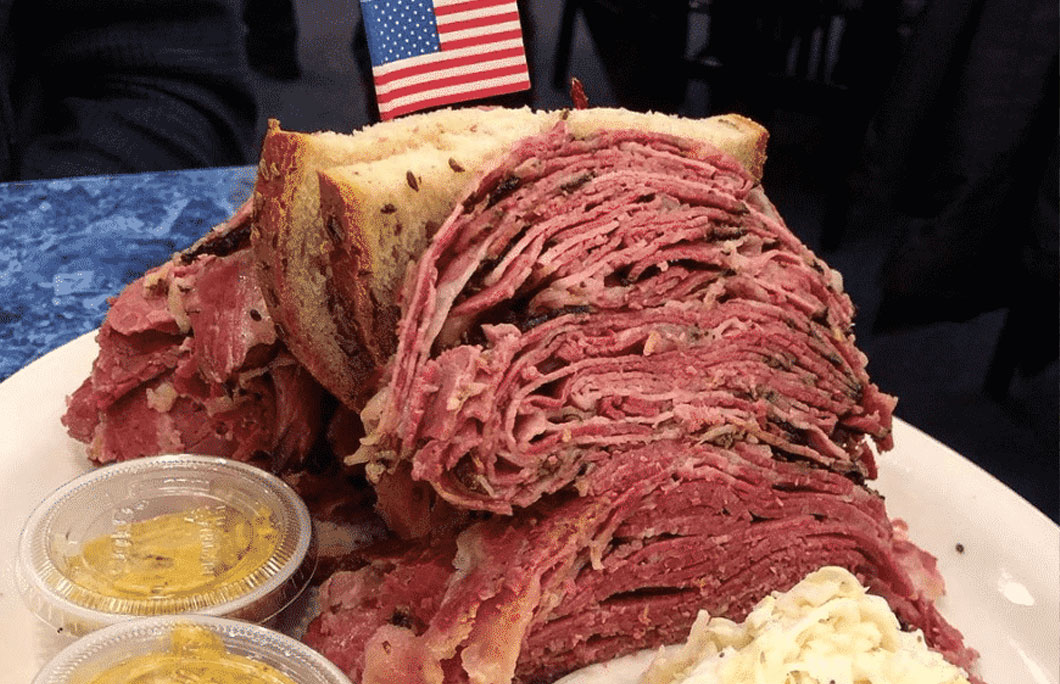 1. Harold's New York Deli – Edison
Monster portions and sandwiches overflowing with tender, salty pastrami is the name of the game at this legendary deli. There's a few 'Harold's Delis' in New Jersey, but this one owned and run by Harold Jaffe (of the famous and former Midtown Manhattan's Carnegie Deli) is the original and very best. You might have to wait for a table, but it's worth it for the meat platters of corned beef, freshly baked knishes and huge selection of pickles on the side.
---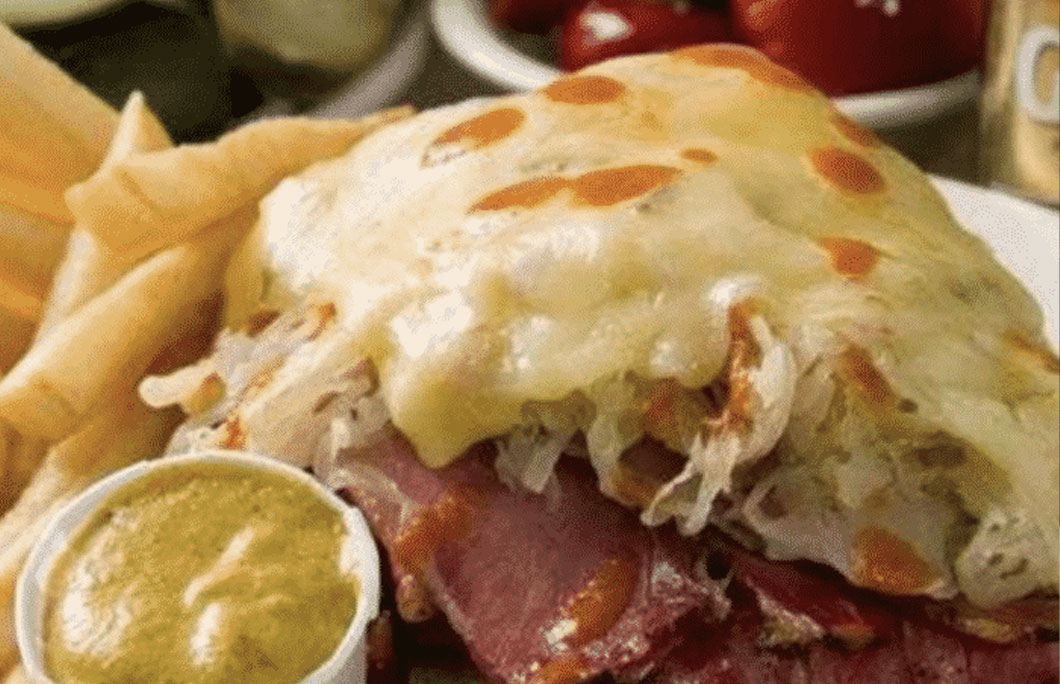 2. Hobby's Delicatessen & Restaurant – Newark
Newark locals and visitors alike have been coming to Hobby's Delicatessen before Devils' & Nets' games for a hearty feed since 1962. What we love about this place is that they still do everything the proper, old fashioned way. This means Hobby's still pickles its own legendary corned beef in fifty-gallon stainless steel vats, and its potato pancakes are a must-have.
---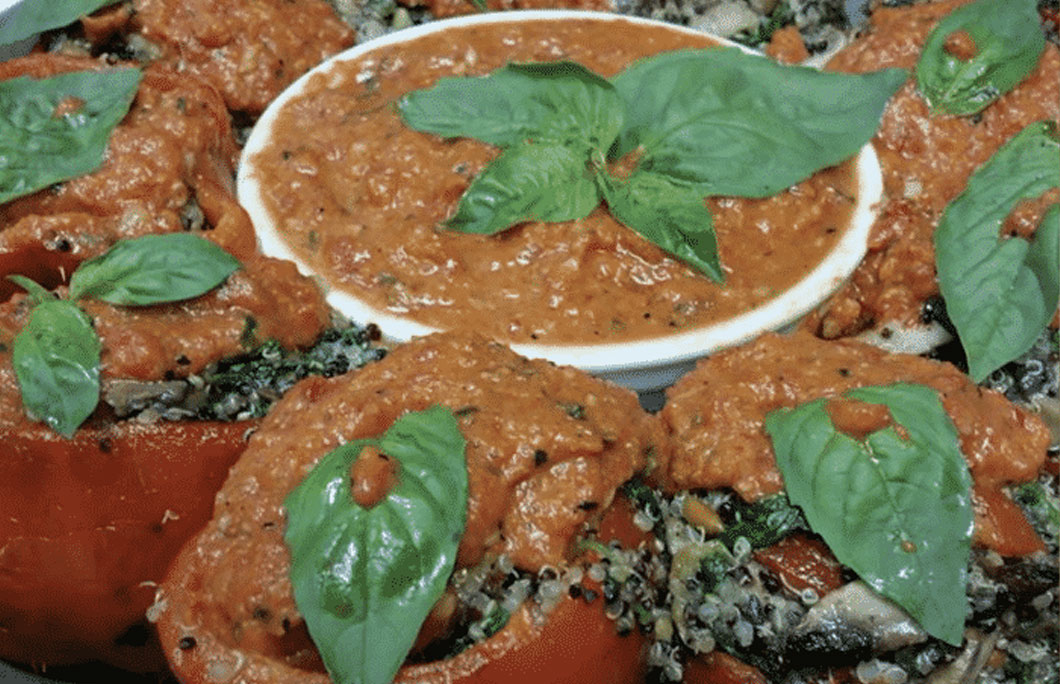 3. Lox Stocks & Deli – Milltown
For nearly 20 years, Lox Stock and Deli of Milltown has been a go-to for delicious kosher cuisine, with a menu full of all the favourites. Staff are always super friendly and there's a great range of Jewish eats, from gefilte fish or chicken noodle soup with matzoh ball to chopped liver and beef sandwiches. Stop in for a feast or get some smoked fish and meat platters to takeaway.
---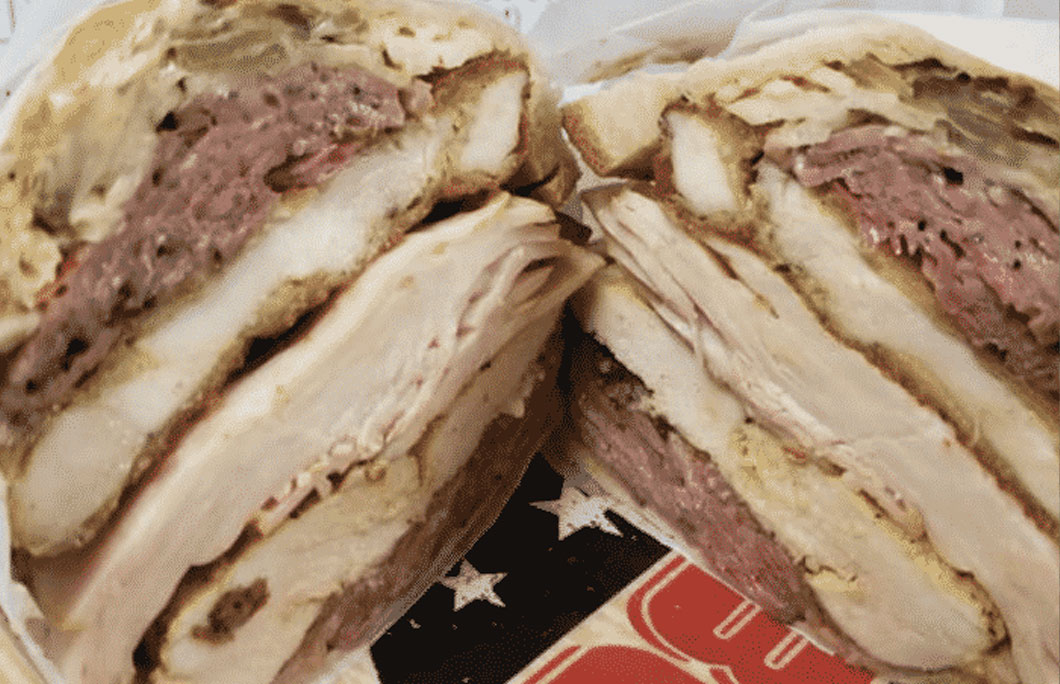 4. South Side Sandwich Shop & Smokehouse – Lakewood
This family-owned deli and BBQ spot perfectly combines classic Jewish cuisine with authentic hand-smoked meats and tasty sides. While the barbecue fare is delicious, we suggest you start with one of their signature sandwiches. Top picks include the Dagwood with homemade schnitzel, grilled kishke, homemade onion rings & pastrami stuffed in a baguette and topped with Russian dressing and cole slaw.
---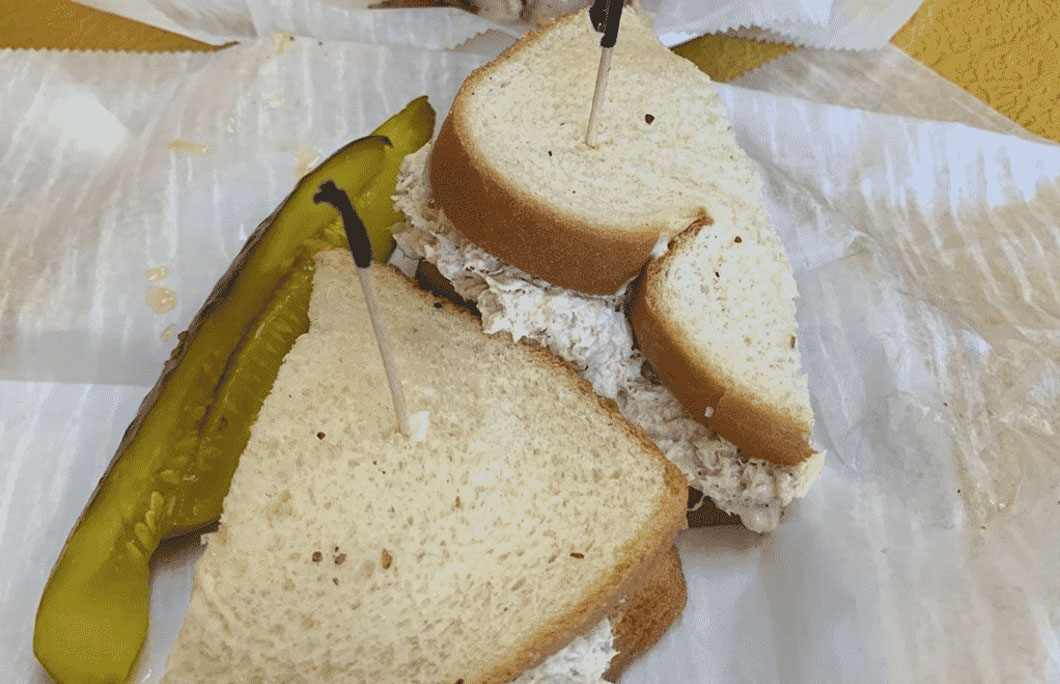 5. Bragman's – Newark
Bragman's Deli might not look like much on the outside, but you'll find some of the best kosher food in the state here. The same employee has been hand slicing meats here since the 1960s, and there's a lovely local and friendly atmosphere. The Charlie's Special sandwich is a must-eat, with a combination of pastrami and corn beef with coleslaw and special sauce.
---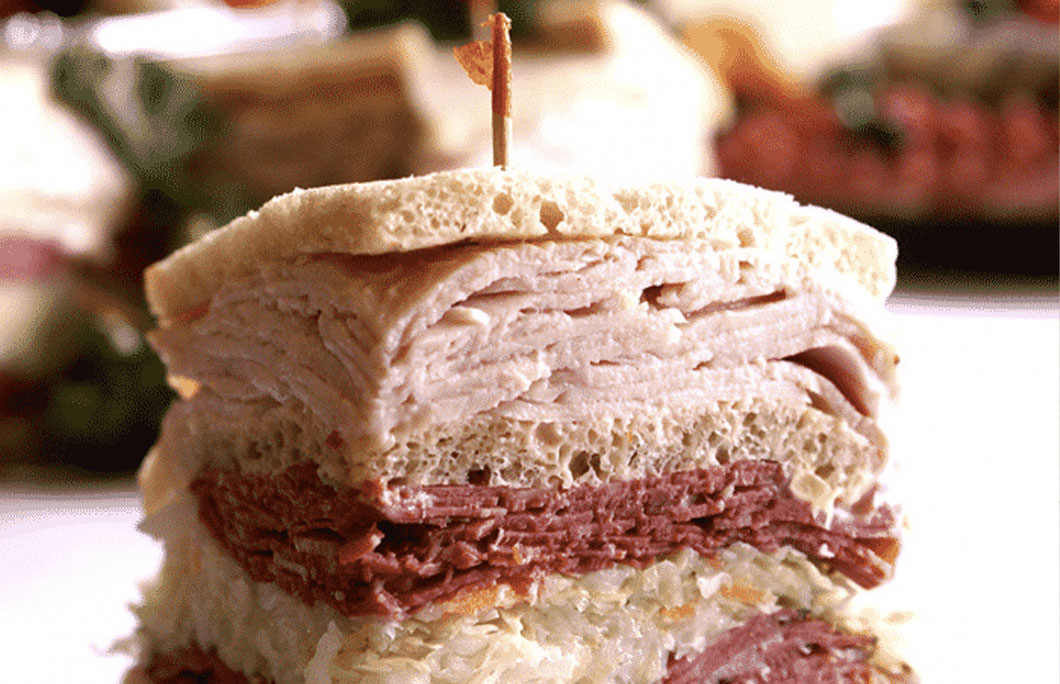 6. Deli King of Clark – Clark
Deli King of Clark has been Jewish deli royalty in the area for close to 35 years and shows no sign of slowing down in terms of popularity or consistency. Sandwiches are piled high with kosher meats that are superb quality, while deli platters include smoked fish and tangy salads. Be sure to order one of (or all!) of the freshly baked knishes, as these are a customer favourite.
---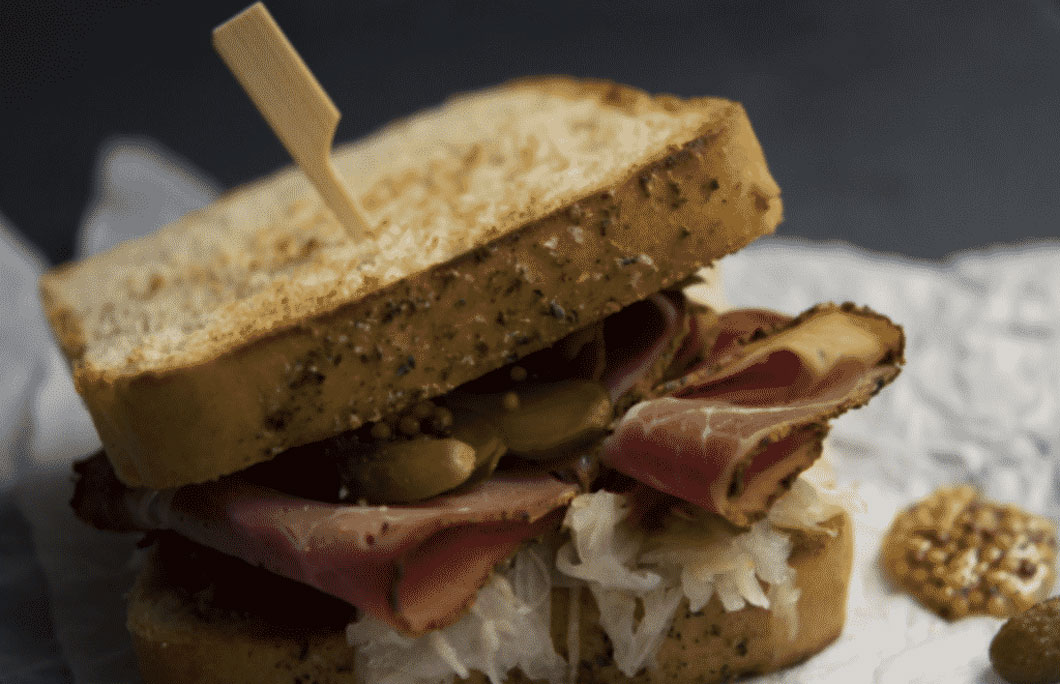 7. Tenafly Kosher Deli – Tenafly
Want a legit kosher deli in Bergen County? Well then, we suggest you make a beeline for this gem. There's a reason they've been a sandwich hotspot since 1956: fresh bread stuffed with some of the best pastrami in the state or corned beef will make you drool in anticipation. The sandwiches are huge, the matzoh ball soup is made fresh daily and the staff are as lovely as can be.
---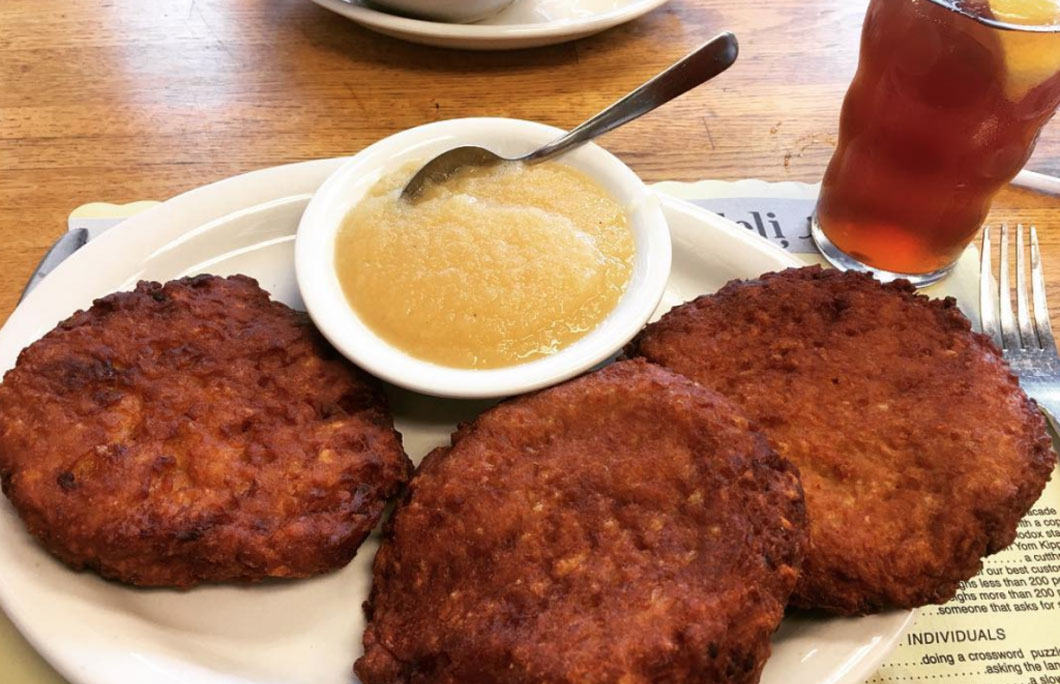 8. Kosher Nosh – Glen Rock
Kosher Nosh has been a Bergen County institution since 1976, carefully making all dishes the proper kosher way. Whether you come to dine-in at this strip mall joint or order one of their yummy platters or catering packages, you'll be well fed. There's stuffed smoked whitefish salads, soft bagels, jumbo Sloppy Joe's and fresh rye or marble bread piled high with beef tongue, pastrami and roast turkey breast.
---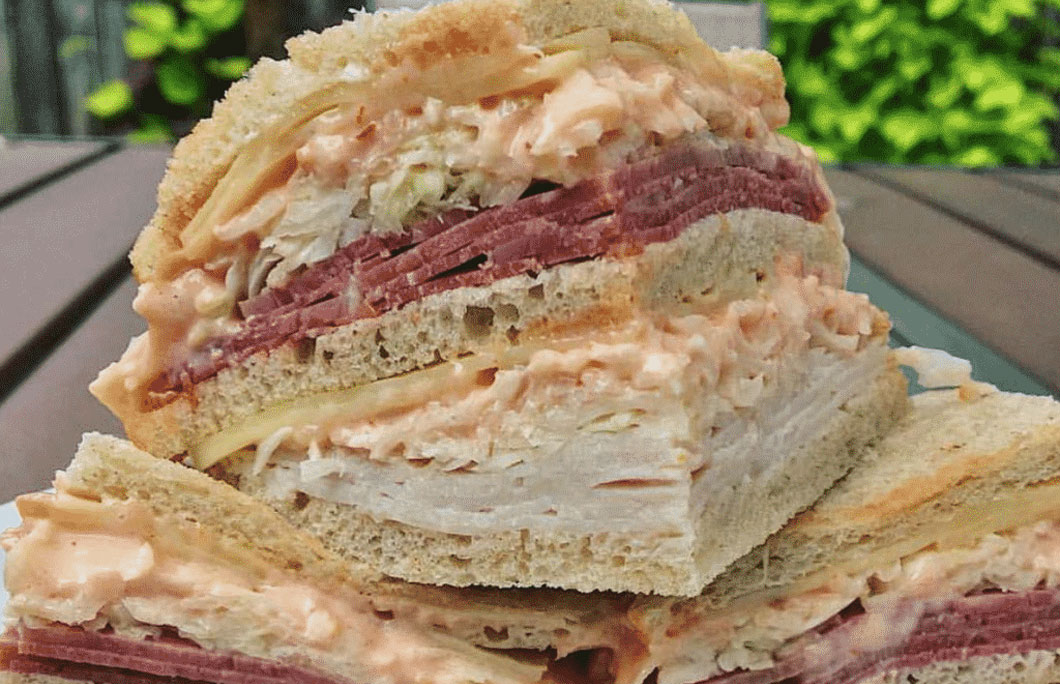 9. Town Hall Deli – South Orange
This traditional deli has been open since 1927 and is famous across the country for inventing the Sloppy Joe. This legendary sandwich is made up of two meats, Swiss cheese and the deli's own homemade Russian dressing, with plenty of variations available on the classic. You can also dig into other goodies such as their tasty split pea soup, potato pancakes, with black and white cookies for a sweet treat.
---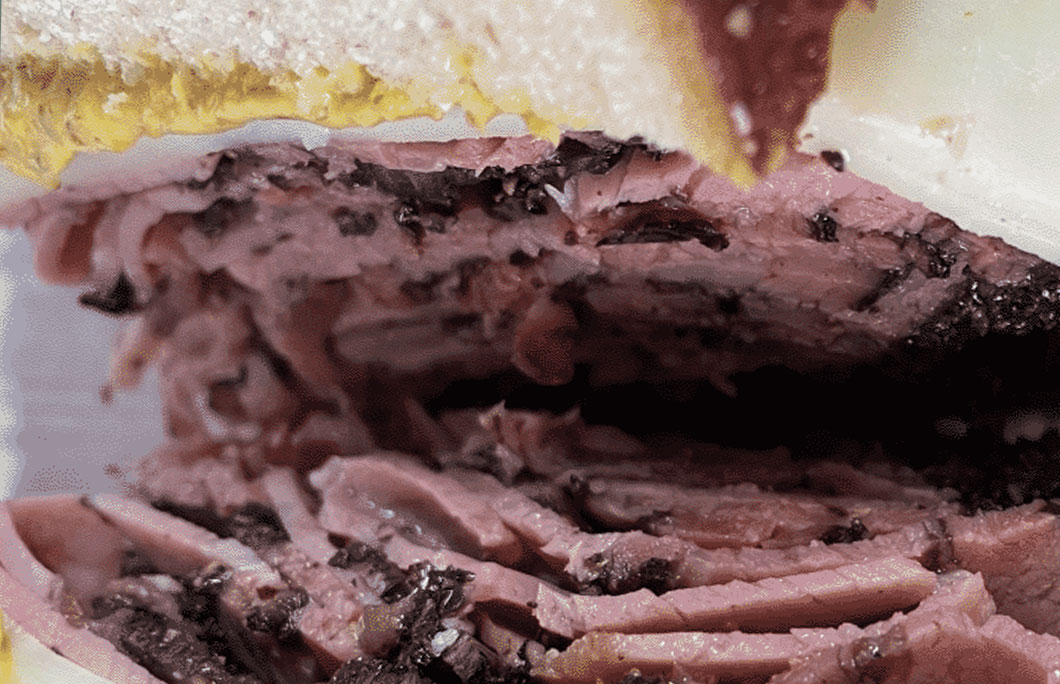 10. The Kibitz Room – Cherry Hill
Order at the counter of this no-frills Cherry Hill deli and await your feast of hot corned beef, pastrami, brisket and assorted cold meats and smoked fish. It's known as one of the best Jewish delis in South Jersey, and we can see why. Focusing solely on premium and authentically traditional eats, you'll fall in love with the lox and locally famous pickle bar.
---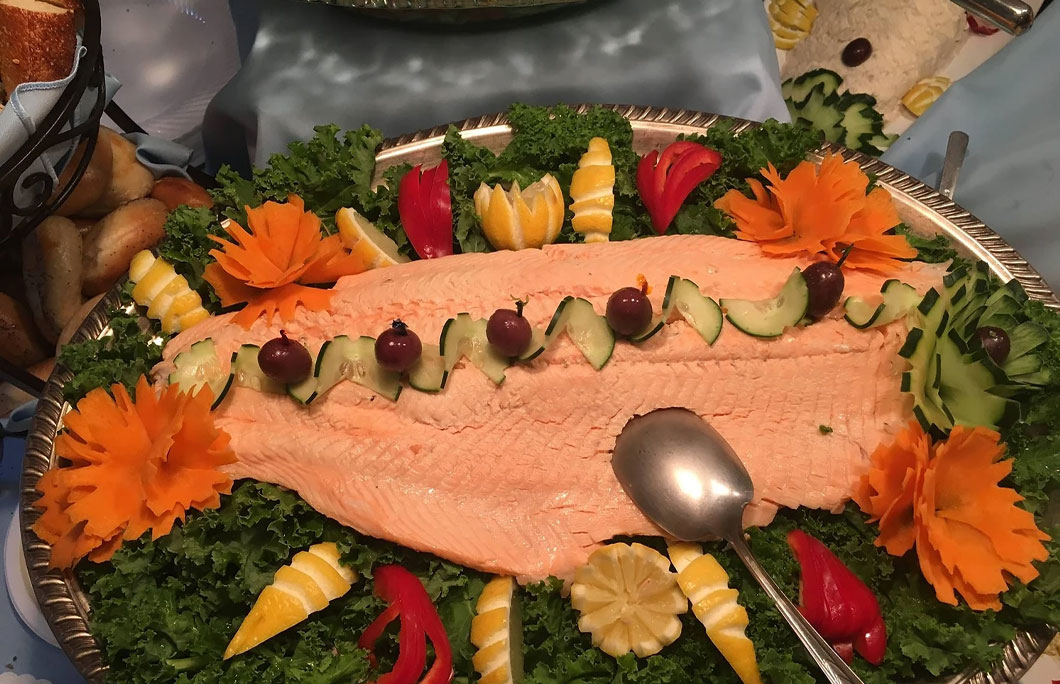 11. Foster Village Kosher Deli – Bergenfield
Bergenfield locals love Foster Village Kosher Deli for its traditional knishes (choose from spinach, kasha and potato, or old fashioned square knish), chopped chicken liver, and the 'best corn beef in the area'. As well as deli sandwiches and platters, there's also oldschool favourite such as sweet and sour stuffed cabbage, meatballs in brown gravy and goulash.
---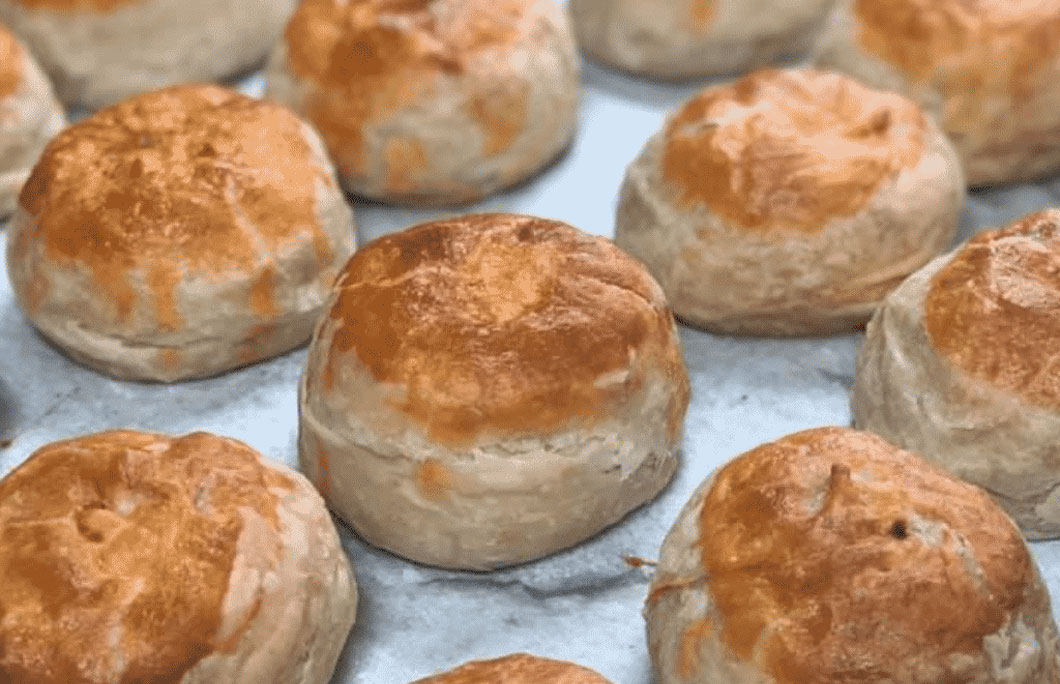 12. Richard's Deli – Long Branch
With an authentically nostalgic feel and a menu full of all the best Jewish and NY deli-style dishes, Richard's Deli ticks all the boxes. Chow down on buttermilk pancakes, homemade roast turkey, roast beef, brisket, pastrami and corned beef, as well as homemade chopped liver, stuffed derma with gravy, cold borscht with sour cream and boiled potato and homemade potato knish. Delicious.
---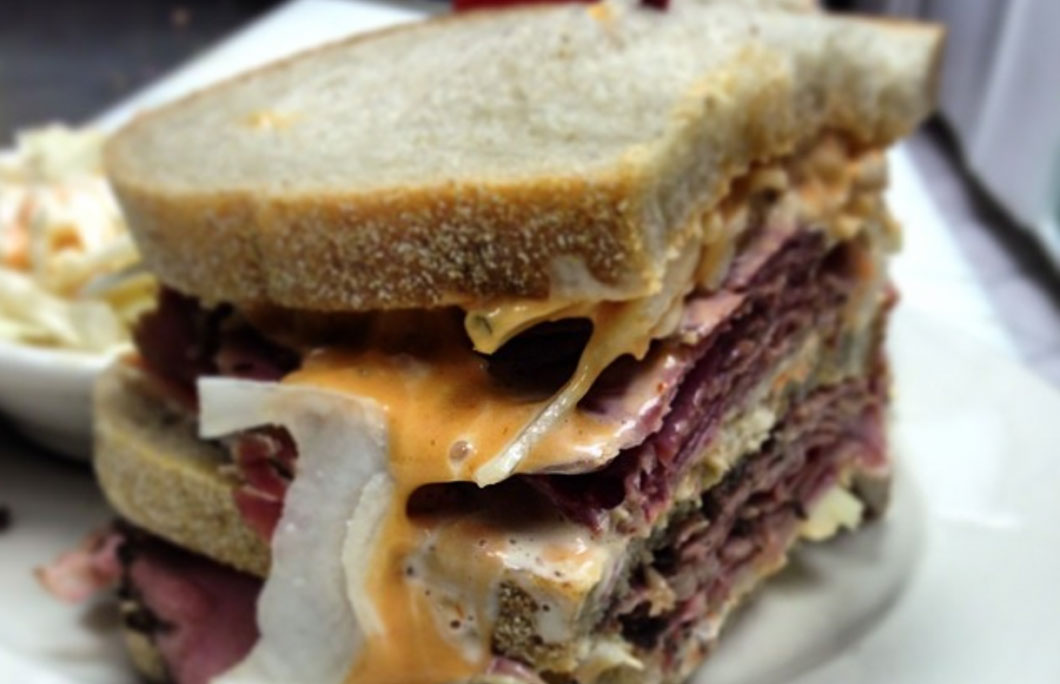 13. Orchid Kosher – Metuchen
Come to Central Jersey for this stellar Glatt kosher deli and restaurant that serves up a wide range of kosher classics alongside Mediterranean dishes. There's a real homey, family friendly atmosphere and the consistency of the food is always top notch. Highlights here include the lightly battered and fried pickles with smokey mayo, as well as the chopped liver sandwiches.
---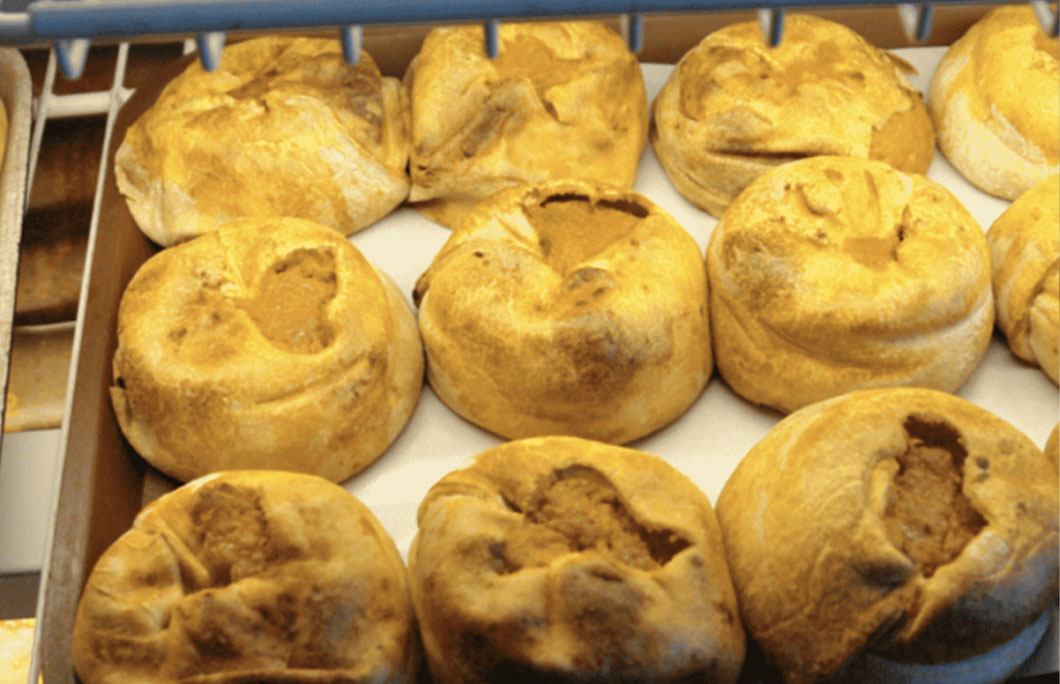 14. Fred and Murry's Deli – Freehold
Fred and Murry's Deli is the real deal: a narrow, old-timey deli with an abundance of smoked fish and meats to choose from for your sandwich at the deli counter. From the on-premises pickled corn beef and still hand cut fresh daily french fried potatoes, to the matzo ball soup that's a family recipe, you can't go wrong with a visit here. In fact, it's worth a trip to Freehold just for this.
---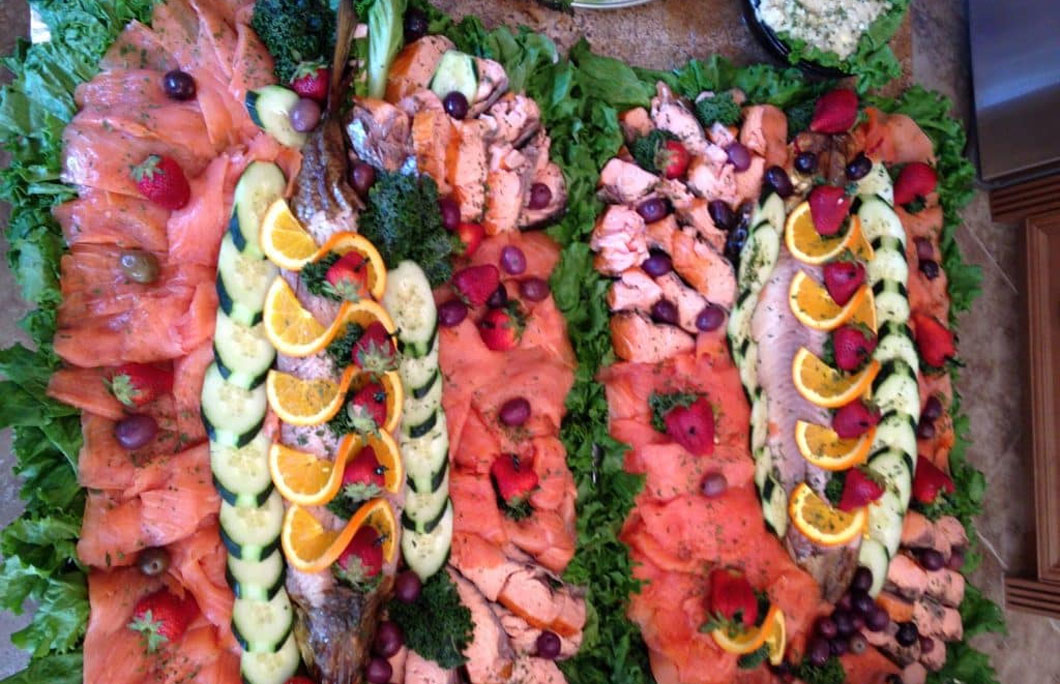 15. Short Hills Deli – Cherry Hill
Short Hills Deli might be small, but the food here is mighty when it comes to flavour. It's not kosher, but you can still find all the homey favourites. Their award-winning dishes like Cabbage Borscht, Matzoh Ball Soup and New York Style Steamed Corned Beef or Pastrami sandwiches are some of the tastiest in the state.
---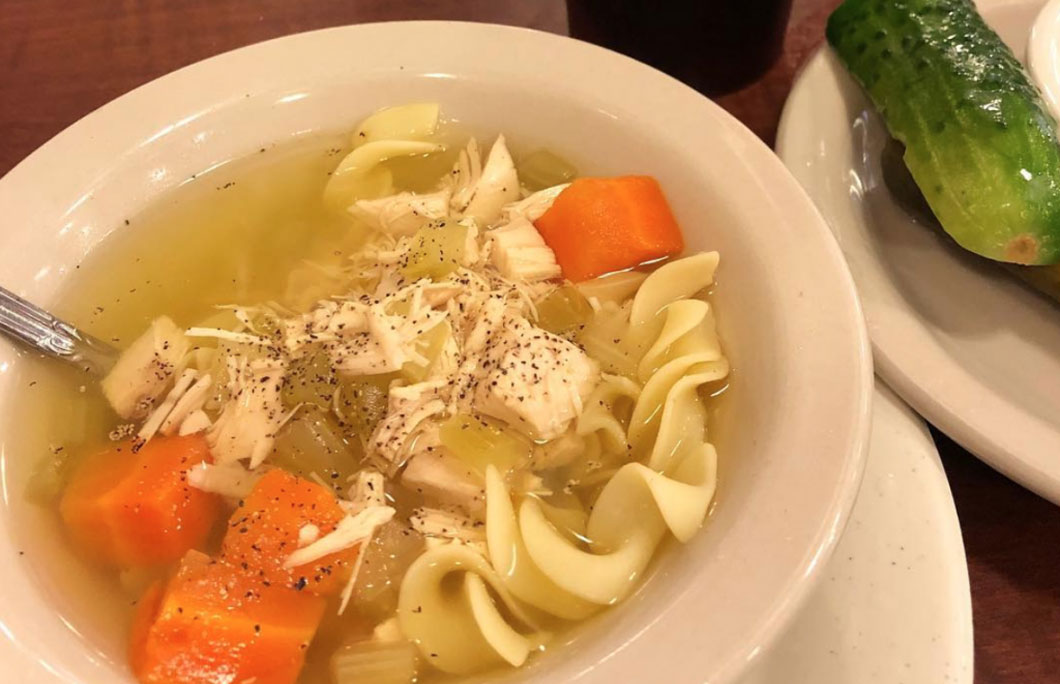 16. Irving's Delicatessen – Livingston
Irving's Delicatessen isn't kosher, but there's still a tempting menu of traditional Jewish-style deli fare. If you can't choose what to order, the Irv's Reuben never fails to satisfy: Corned beef, pastrami or turkey, topped with sauerkraut and melted Swiss cheese on toasted rye with Russian dressing. Other must-eats include the potato pancakes and stuffed derma with brown gravy.
---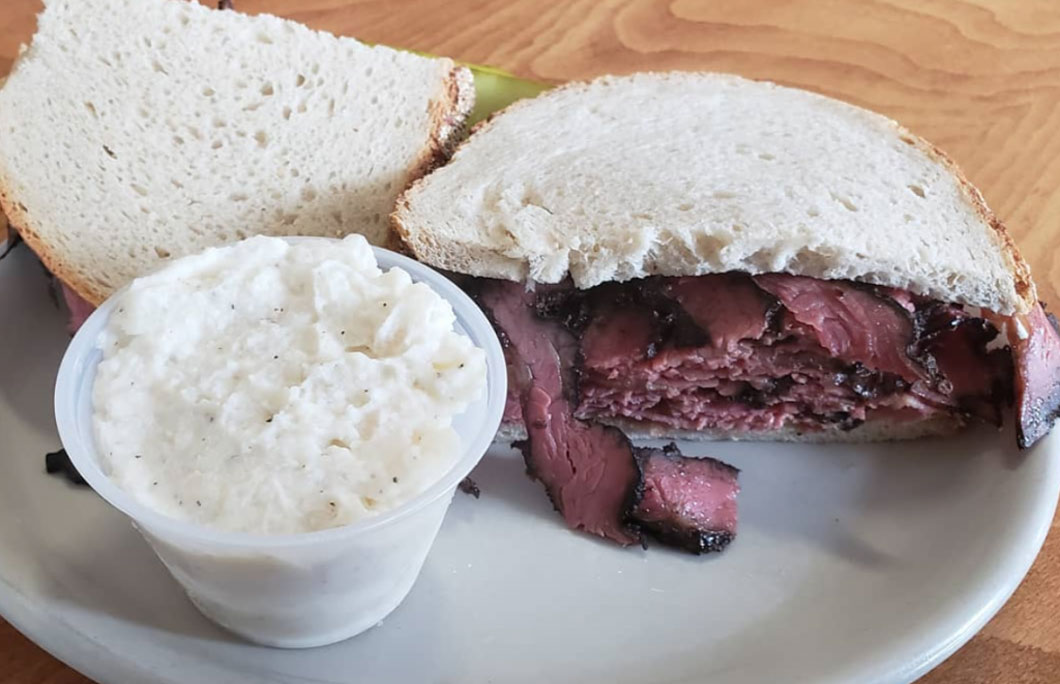 17. Irv & Karen's Deli – Brick Township
This Ocean county deli has all the elements of a longstanding Jewish deli, with a menu of lean and flavoursome pastrami, smoked fish, matzo ball soup, and homemade baked goods. The sandwiches are stacked high with belly-busting fillings and everything is made with such love and care that you'll feel like you're at a family dinner.
---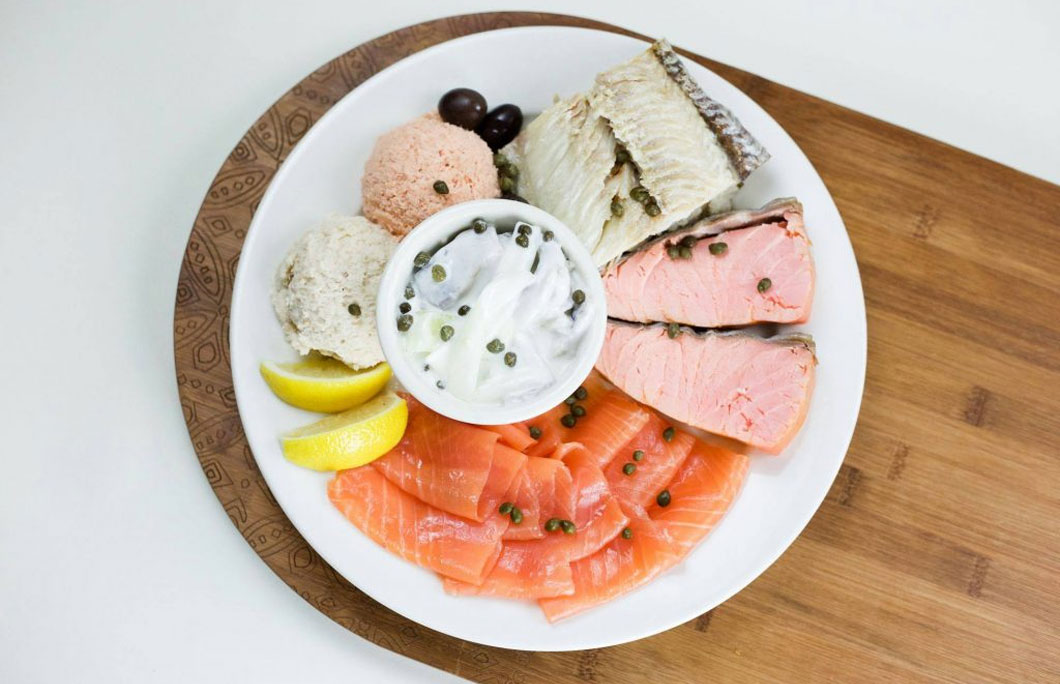 18. Eppes Essen Deli & Restaurant – Livingston
As soon as you sit down here, a plate of pickles and coleslaw is dropped to the table to nibble on while you order – always a great sign. They specialise in all sorts of Jewish cuisine, such as corned beef, matzo ball soup, pastrami and all sorts of classic deli specialties, such as stuffed derma, blintzes, and kasha varnishka. Order the triple decker Smokey sandwich with Nova salmon, white fish salad, lettuce, and tomato for a huge feed.
---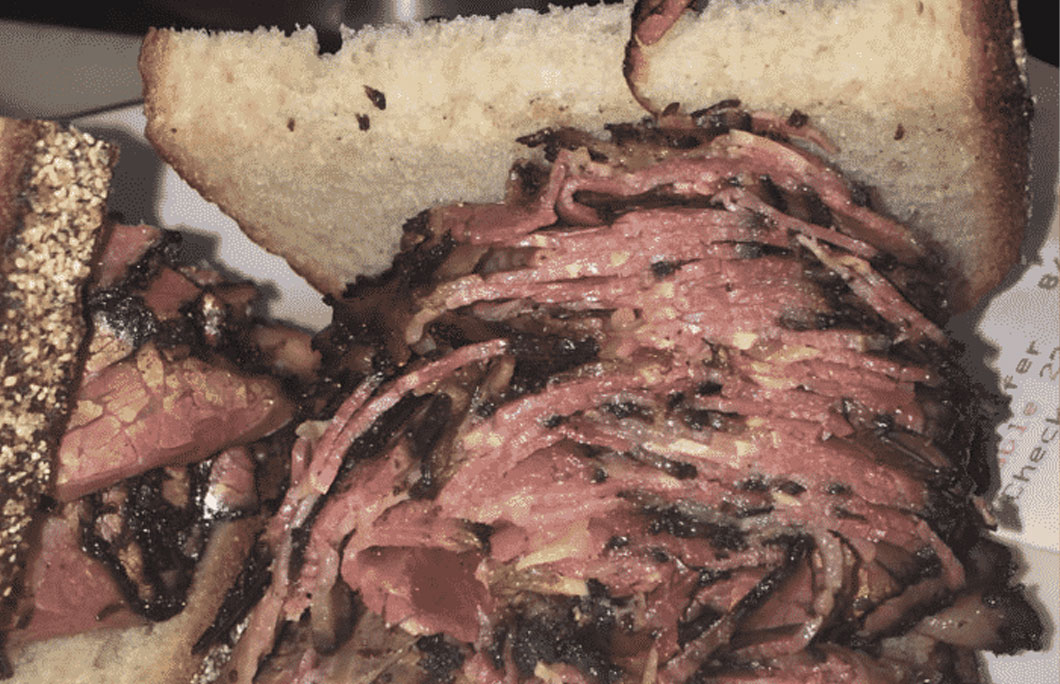 19. Goodman's Deli & Restaurant – Berkeley
Going strong since 1943,Goodman's is best known for its delicious homemade meats, including freshly cured pastrami, corned beef and brisket; all steamed to melt-in-your-mouth perfection. This is a proper taste of a true Jewish deli, so make it your business to come to Berkeley to try it out. As well as loaded sandwiches, they do a delicious all-beef hot dog with the perfect 'snap' to each bite.
---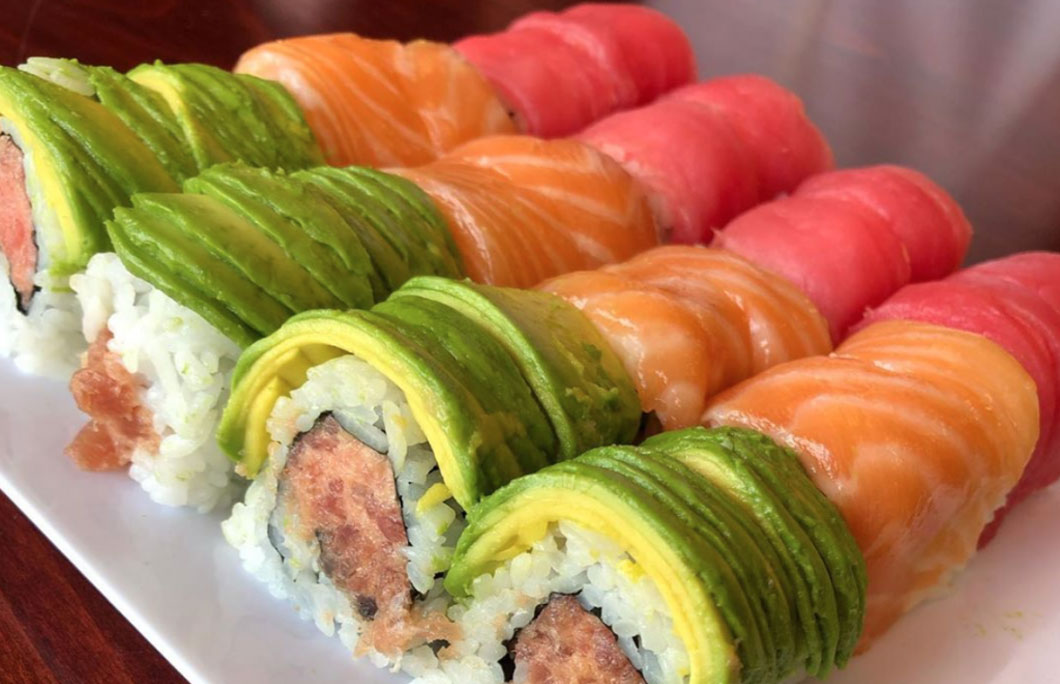 20. Juniors Glatt Kosher Deli – Passaic
The comfort food at this Glatt kosher deli in Passaic is some of the best you'll try, with all the traditional favourites as well as modern dishes like their hugely popular sushi. There's a hearty mushroom and barley soup, pastrami schnitzel, pulled brisket and Middle Eastern delights such as chicken lafa and schwarma. It's a must-try spot for any foodie.
---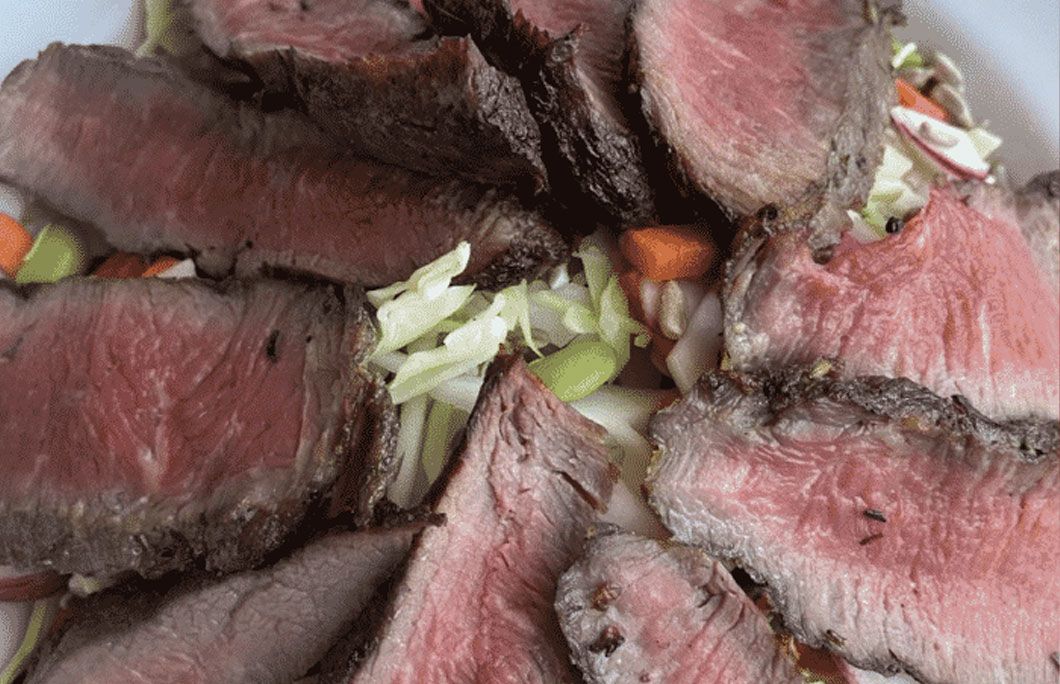 21. Noah's Ark – Teaneck
This Teaneck longstanding kosher deli has been a gourmet hub for decades, known for its delectable, made-from-scratch dishes. Their pastrami egg rolls are a great to kick things off. Then, follow it with an overstuffed sandwich of chopped beef liver or traditional tongue with sweet and sour sauce. Not in the area? You're in luck: Noah's Ark also has a mail order business that ships gourmet frozen kosher food cross-country.
---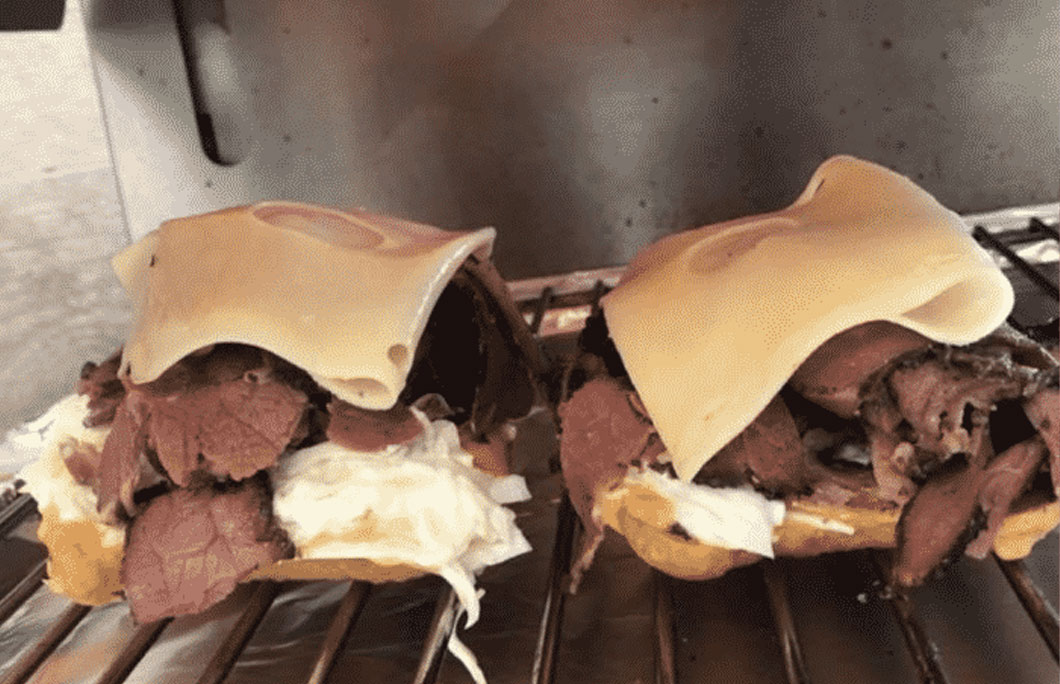 22. The Pastrami House – Lincroft
This popular Jewish-style (aka non kosher) deli has four locations across New Jersey. Each one serves up deli fare that will transport you straight to an authentic Brooklyn delicatessen. As the name suggests, you have to order the pastrami when you're here. Get in stuffed into a juicy sandwich, choosing between the junior 4oz, the large 7oz, or the overstuffed at a whopping 10oz. Wash it down with a can of Doctor Brown's soda!
---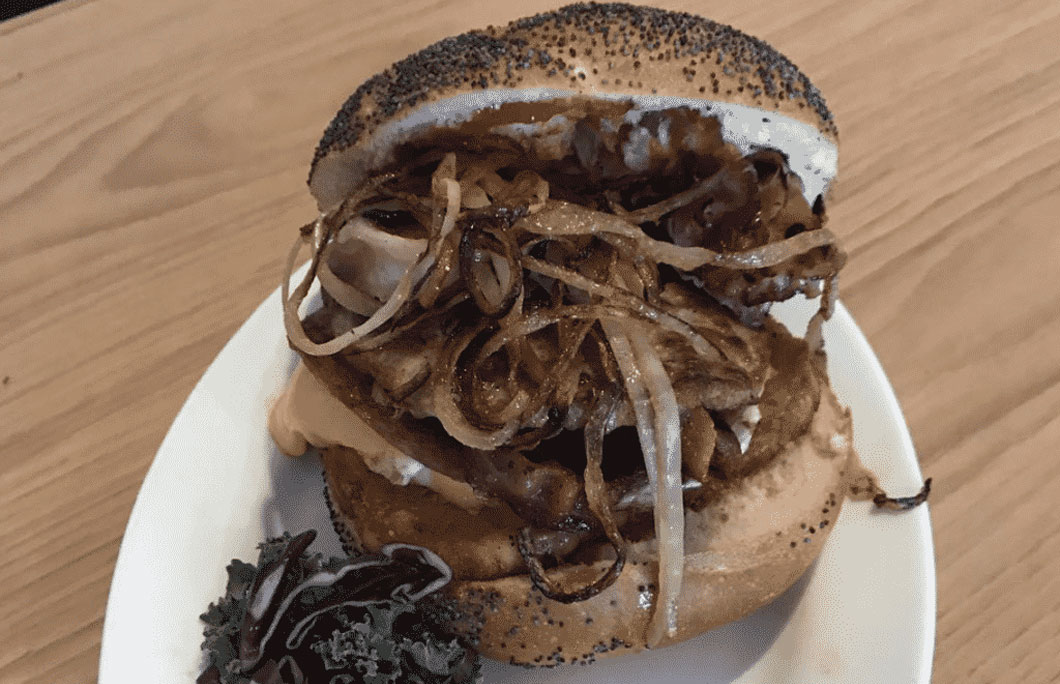 23. Grossman's Deli & Grill – Oakhurst
Family owned & operated since 1971, Grossman's Deli & Grill is open for breakfast right through to the afternoon/evening for premium Jewish & New York-style deli classics. From piping hot soups that will warm you up on grey days to signature sandwiches on fresh baked rye or pumpernickel bread, this place does all the classics to perfection.
---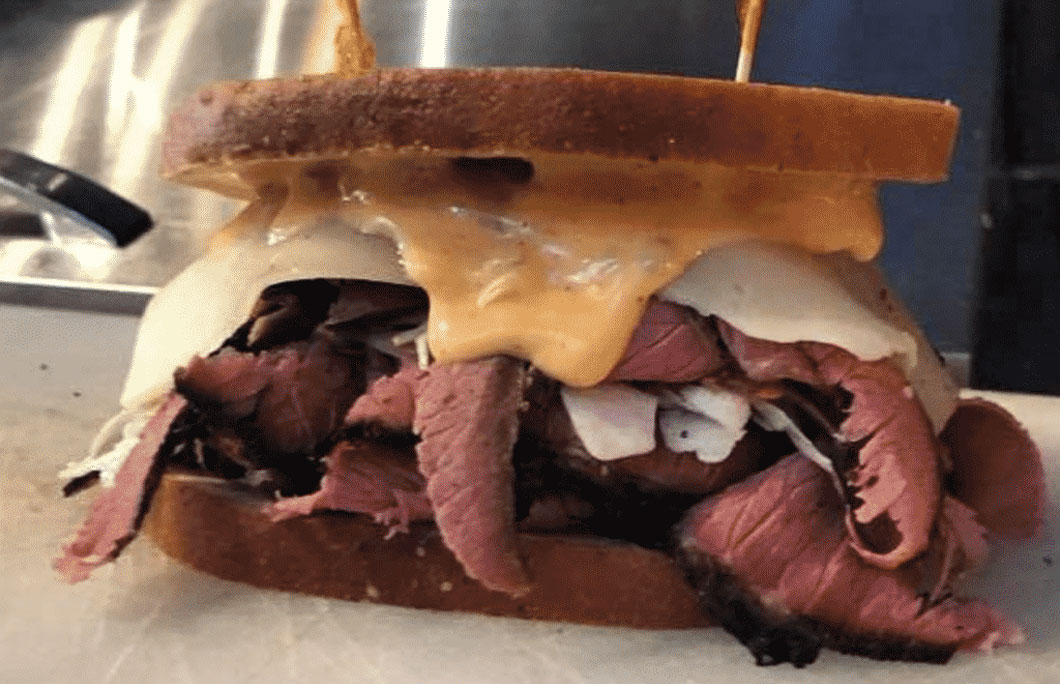 24. Shapiro's New York Delicatessen – Red Bank
This cosy deli in Red Bank brings New York City authenticity to NJ in every bite. Using family recipes, all the turkey and roast beef are roasted in house, while pastrami and corned beef from the city are steamed for hours, starting at 7am each morning.
There's tasty breakfast dishes and specialty sandwiches named after family members. Order the Dylan with homemade beef brisket topped with coleslaw, potato latke served on rye, with gravy on the side.
---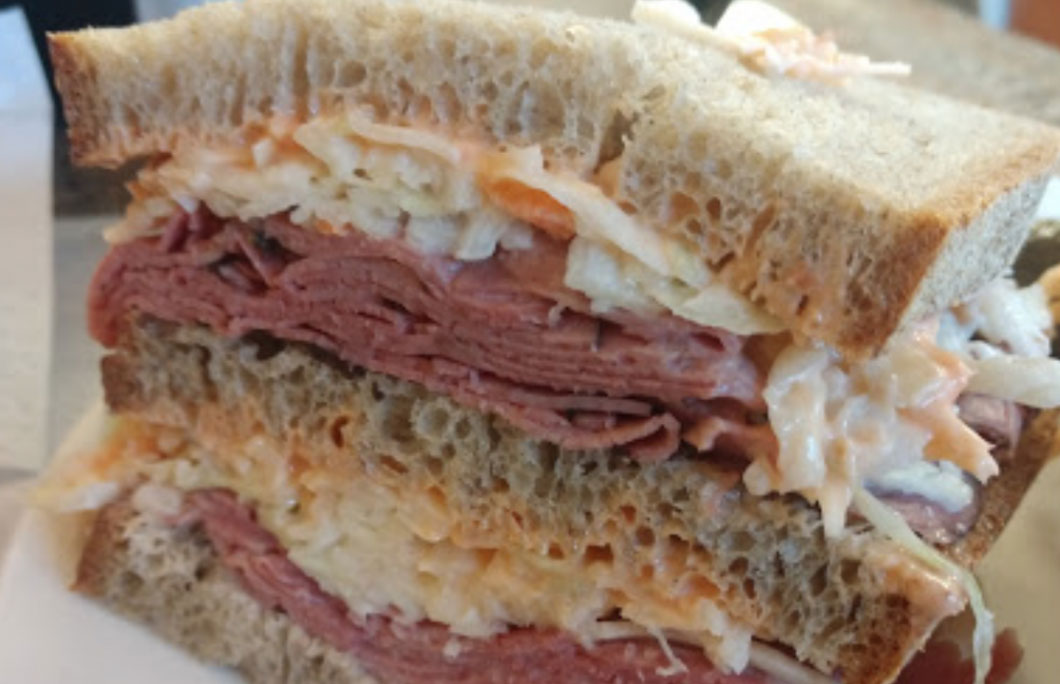 25. Rye Deli & Catering – Springfield Township
Rye Deli is a strictly Glatt kosher eatery serving up some of the most authentic Jewish cuisine in NJ. It's tough to pick just one or two things on the menu here, so come with friends or family and try as many as you can. From the kibbah and potato knish to Sloppy Joe's on freshly baked rye bread that's toasted to perfection, every dish here is an example of what makes Jewish cuisine so tasty.
See the best car rental deals here.
---