Cannot decide whether to choose Sorrento Vs Salerno?
The two hilltop towns of Salerno and Sorrento are popular options for travellers looking to explore the best of the Amalfi Coast, Naples and ancient cities like Pompeii and Herculaneum. Set back in craggy coastal cliffs, both offer sparkling views of the Mediterranean sea, sandy stretches of beach and plenty of sights to see in their own right. If you're torn between the two, our guide should help you to decide which pretty Italian town to visit.
Sorrento Vs Salerno: How to Choose Between the Two
Overview – is Sorrento Or Salerno better?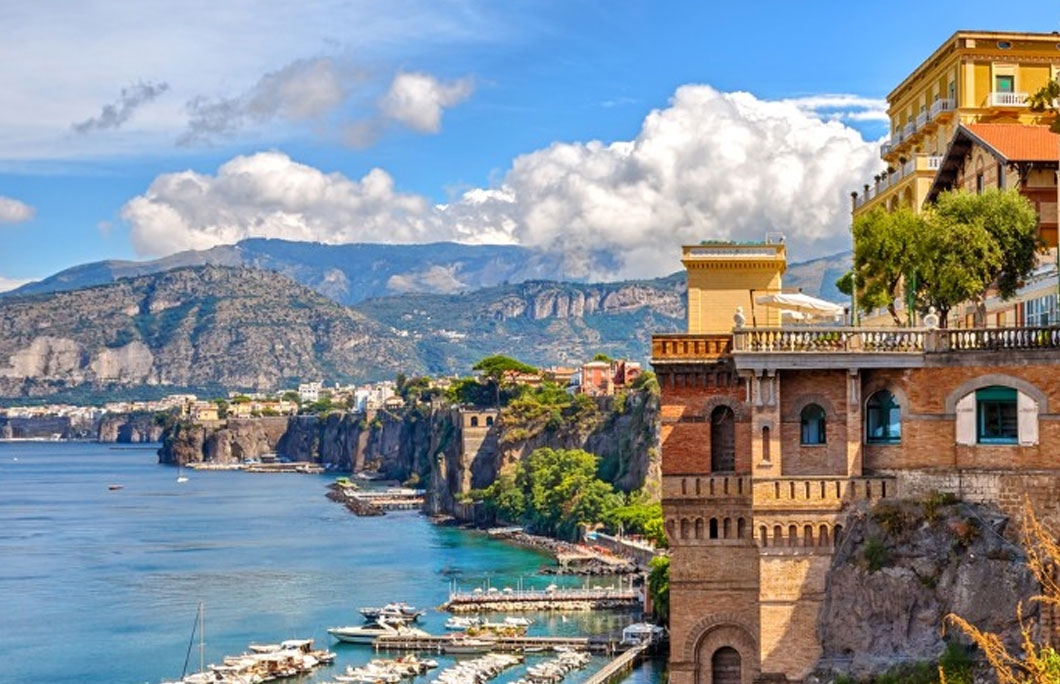 While there are just 44 miles between the two Italian destinations, both offer a very different perspective on la dolce vita.
Sorrento is a small town, located on the Sorrentine Peninsula facing the Bay of Naples. Its charmed visitors for centuries with its historic centre lined with noble houses and sprawling citrus groves. If you're looking to explore villages along the Amalfi and Positano. Sorrento is a good hopping off point. Take note though, it has always been popular — Byron, Dickens and Tolstoy all holidayed here. So, if you're looking to stay away from the crowds, this scenic town may not be for you.
Salerno is a lively working port city, around five times larger than Sorrento. It's more frequently overlooked by sun-seeking tourists in favour of smaller towns along the Amalfi, but those who venture beneath its gritty exterior will be rewarded with an enchanting historic centre, fascinating museums and ancient ruins. Located close to Naples, it's best placed for those looking to explore Pompeii, Herculaneum and Ischia. It's a little more rough and rambunctious than Sorrento though, so best suited to those looking for a slice of local life.
---

---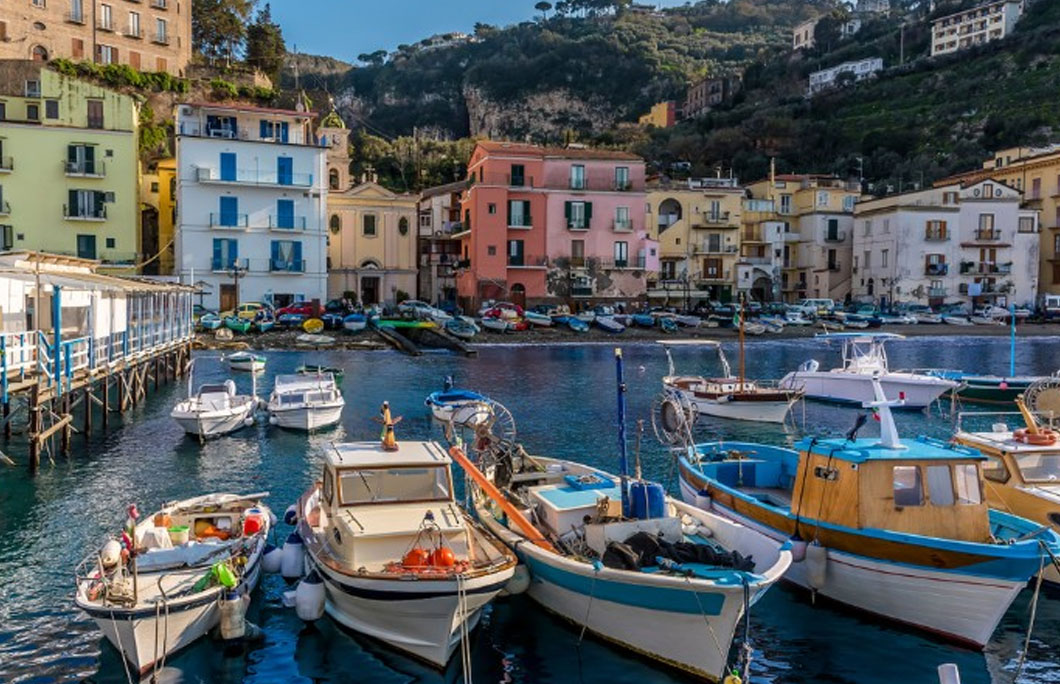 Sorrento
Sorrento has a well-established tourist infrastructure, with plenty to keep you occupied for a day or two.
The historic centre is a maze of narrow roaming streets. It's perfect for a lazy wander, practically built for diving into rambling aristocratic houses and pottering around boutiques. Via San Cesareo runs directly through the heart and is popular for evening passeggiatas. Then there's the Chiesa di San Francisco, a 14th-century church with free art exhibits and concerts throughout the summer. Museo Corrale features an interesting assortment of Neapolitan art and exhibits too.
There are dozens of charming villas to explore, including Villa Fiorentino, with its sumptuous interiors and spectacular landscaped gardens. Villa Communale is another popular spot, offering sweeping views along the coastline from its lush green gardens.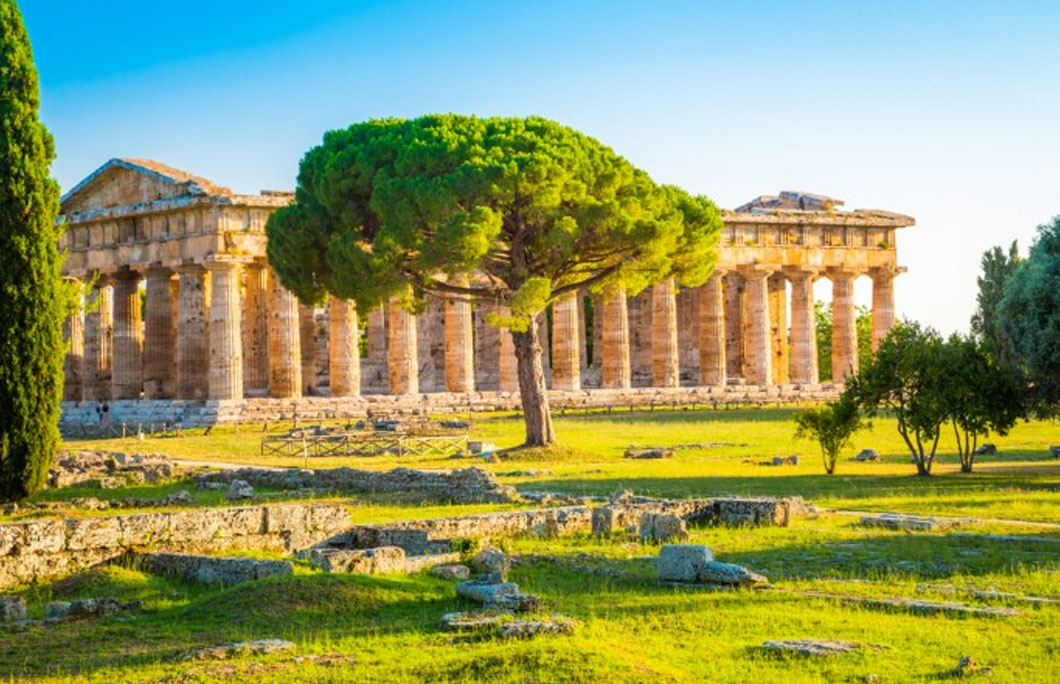 Salerno
As the larger town of the two, Salerno also has a few more traditional sightseeing pit-stops to its name.
First off, there's a handful of excellent museums, including Museo Archeologico Provinciale, Museo Pinacoteca Provinciale and the Museo Virtuale della Scuola Medica Salertinata. It's worth exploring the city's own ancient ruins before you hotfoot it to Pompeii too. Marvel at the Paestum, one of the most important ancient Greek sites in Southern Italy, San Pietro complex and the Ancient Roman baths.
If history isn't your thing, then take a stroll along the Lungomare, the mile-long seawalk which is one of the longest in Italy. There are plenty of pretty villas to explore too, as well as the botanical garden Gardino della Minerva and the Duomo di Salerno.
---
Sorrento is renowned for its citrus groves, so consider a trip without a glass of freshly squeezed orange juice or limoncello wasted. Villa Massa is the best place for it, as the biggest producer of limoncello in the world. For freshly-caught seafood, there's the Marina Grande, a working fishing hamlet in the heart of the city. Sorrento is brimming with restaurants so it isn't difficult to find good food. Just be aware that, since it is a tourist resort, you'll pay a premium for your dinner. The nightlife is buzzing, with plenty of clubs and bars for you to dance the night away.
In contrast, Salerno is still a working town, catering to working people so it's easy to find good, authentic and reasonably priced food. The most popular restaurants are located in the historic centre, or close to the Lungomare. Salerno is the homeland of mozzarella di bufala, so it's one of the best places to try the world's favourite gooey cheese. Like most big towns, you'll find the occasional global chain, like McDonalds, too. Salerno is a student town and it's a popular destination for merry young things enjoying aperitivos.
---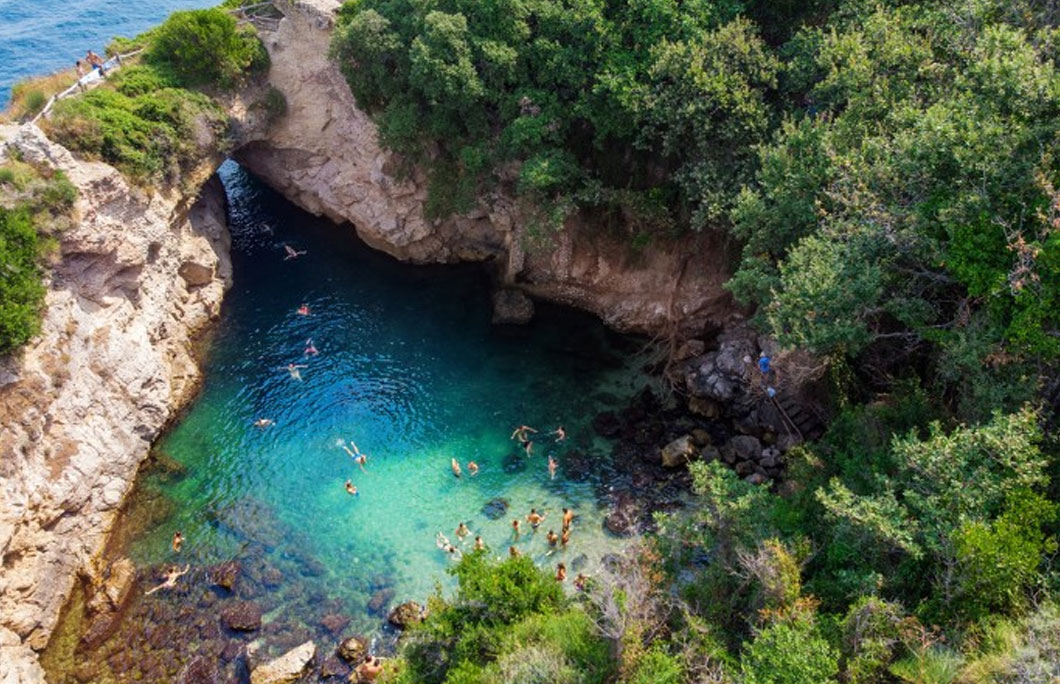 Salerno may not boast the best-looking beaches in Italy, but they are big. Just stone's throw from the historic centre, it's easy to fit sunbathing into your sightseeing schedule too. Two of the most popular beaches are Spiaggia Santa Teresa and Lido Escercito.
Sorrento, on the other hand, only has a very small, crowded beach. But what it lacks in sand, it makes up for in scenic swimming spots. Regina Giovanna offers the best of them. It's a small tongue of land, just beyond the Roman ruins of Pollius Felix'villa. Here you'll find a small lagoon, once a private pool where Queen Giovanna D'Angelo loved to bathe. You can sunbath on the flat-topped rocks or head to the private beach club, where you'll find sun loungers and umbrellas.
---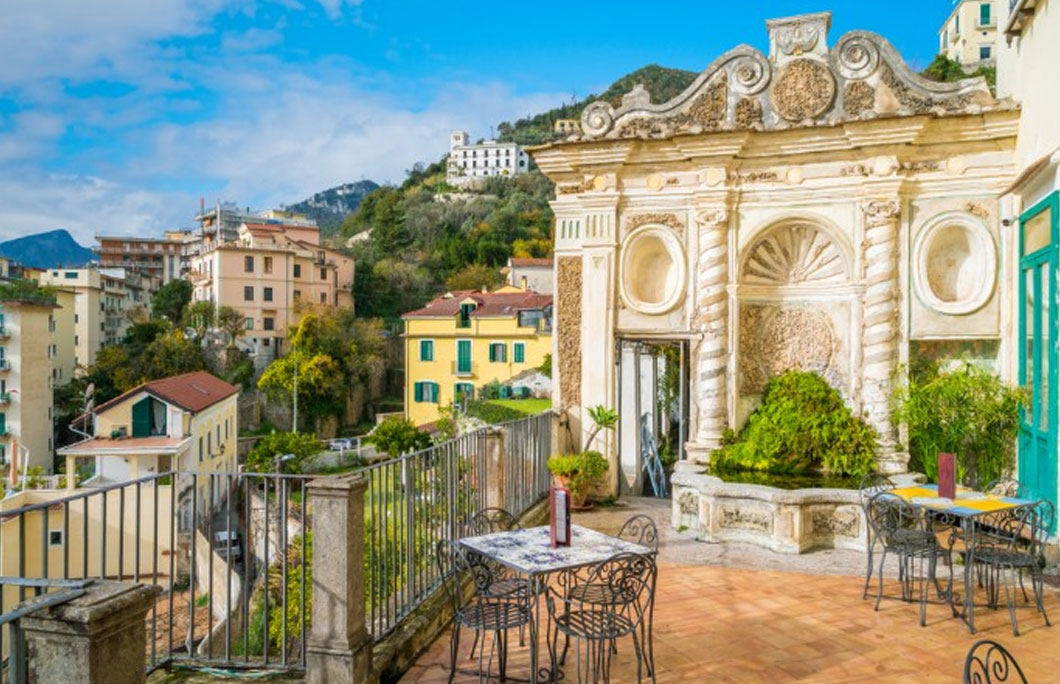 Sorrento is a popular choice for travellers given its excellent transport connections, so it makes sense that there's a good range of accommodation. Visitors can choose from apartments, B&Bs and hotels for a range of budgets. If you're looking to stretch your budget, it's worth visiting during low season, from October to April.
Salerno is a big place, so it's worth taking the time to research the best accommodation offerings, else you could end up far away from the city's main sites. Generally speaking, the Lungo Mare and the historic city centre are the most popular places to stay.
---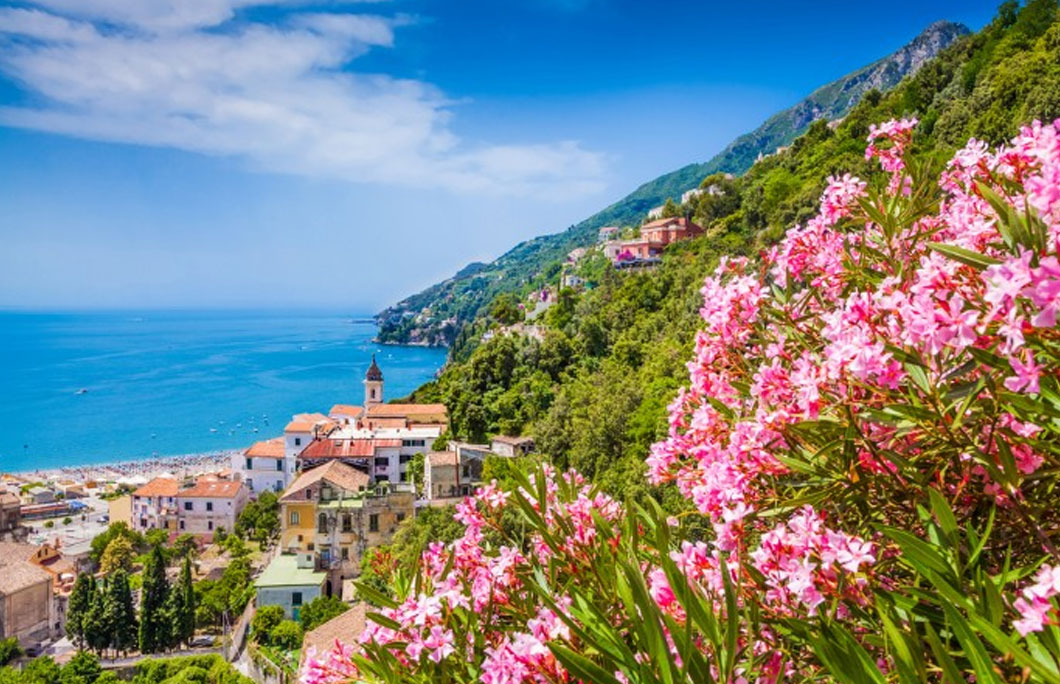 Sorrento and Salerno both benefit from a warm, sunny climate, making it a popular destination all year round. The best time to visit is undoubtedly in May or September, when temperatures reach around 25°C and the flowers are in bloom. This avoids the summer surge too. However, if you're looking to travel more affordably, it could be worth travelling between November to March. While a few smaller towns along the coast shut down for the season, Salerno and Sorrento both stay open.
---

---