The Things You Should Know About Neuschwanstein In Bavaria
Bavaria's fairytale palace, Neuschwanstein Castle, is one of Germany's most popular landmarks. In the summer, it receives at least 6,000 visitors every day. Between its turrets, towers and mountain-top location, it looks like it could've been plucked straight out of a Disney movie; there's even a mad king. We've cherry-picked some of the most interesting facts about Neuschwanstein in Bavaria which should help explain why it's one of the country's most visited landmarks.
If you are planning a trip to Bavaria, Here are 7 interesting facts about Neuschwanstein In Bavaria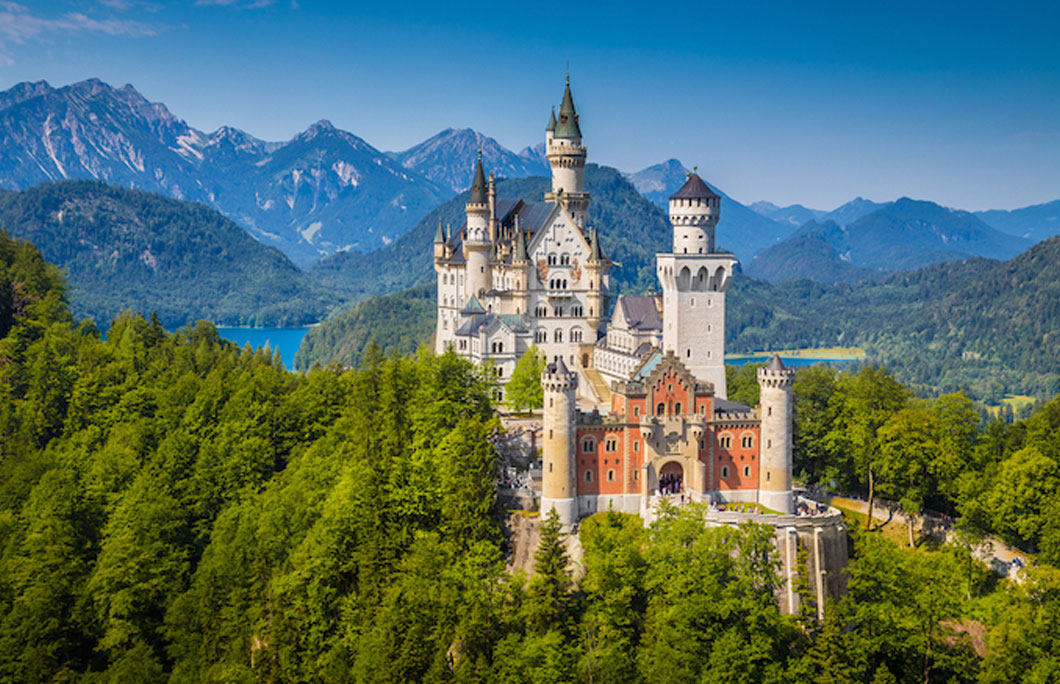 1. It's not medieval
With its Rapunzel towers and striking Gothic architecture, you could easily be fooled into thinking the fairytale castle is older than it actually is. In fact, King Ludwig II of Bavaria built the palace in the 1870s. His inspiration was the Hohenschwangau Castle, the authentic medieval castle he grew up in. If you visit both, you'll see the similarities in everything from the architecture to the colourful German myth murals. For years, the palace was known as the 'Neue Burg Hohenschwangau' after the old palace.
Many claim that his motivation to build the palace came from his loss of sovereign power. He was on the throne for just two years before he was forced to accept an alliance with the Prussian Empire. To help reinforce his superior status, he set about building big castles, despite no longer needing them for defence.
---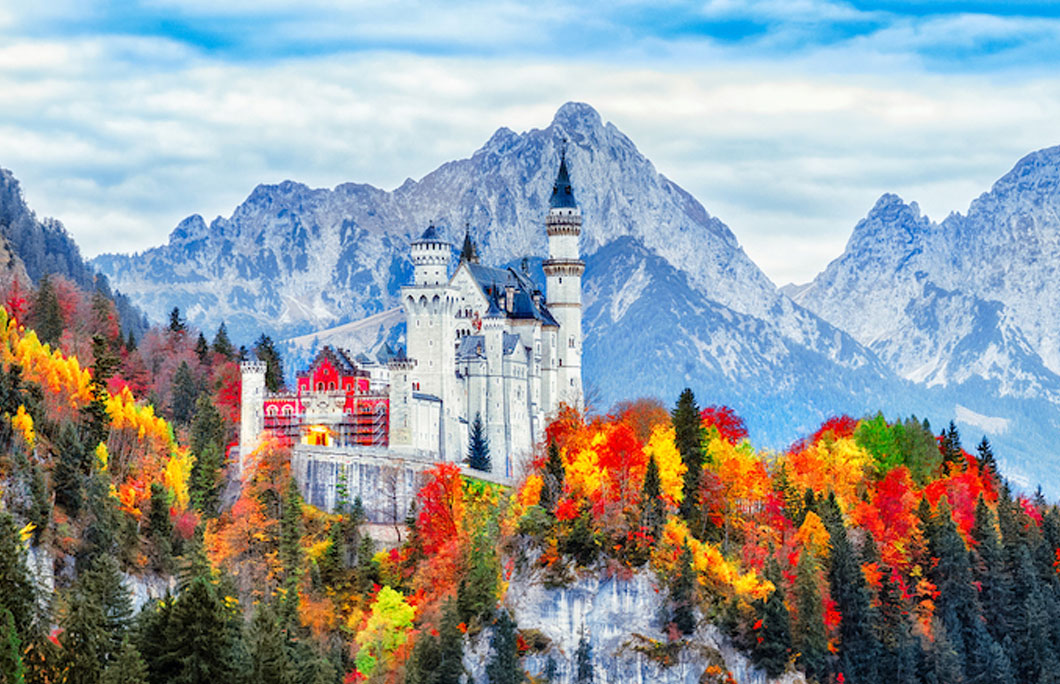 2. It took seven years longer than anticipated
When King Ludwig II commissioned the project, it was estimated that the building would take three years to build. Thanks to the King's bold plans and ever-changing preferences, it took much longer. He set famously unachievable deadlines too, which often meant working through the night to meet them. While the inspiration was medieval, inside the castle was to have all the latest mod-cons, including electric lighting, flush toilets, central heating and an electric buzzer system for summoning servants.
For a long time, he lived in the gateway building as the castle was not yet inhabitable. Then, finally, he got to move into the castle in 1884 – a mere 12 years later than planned.
---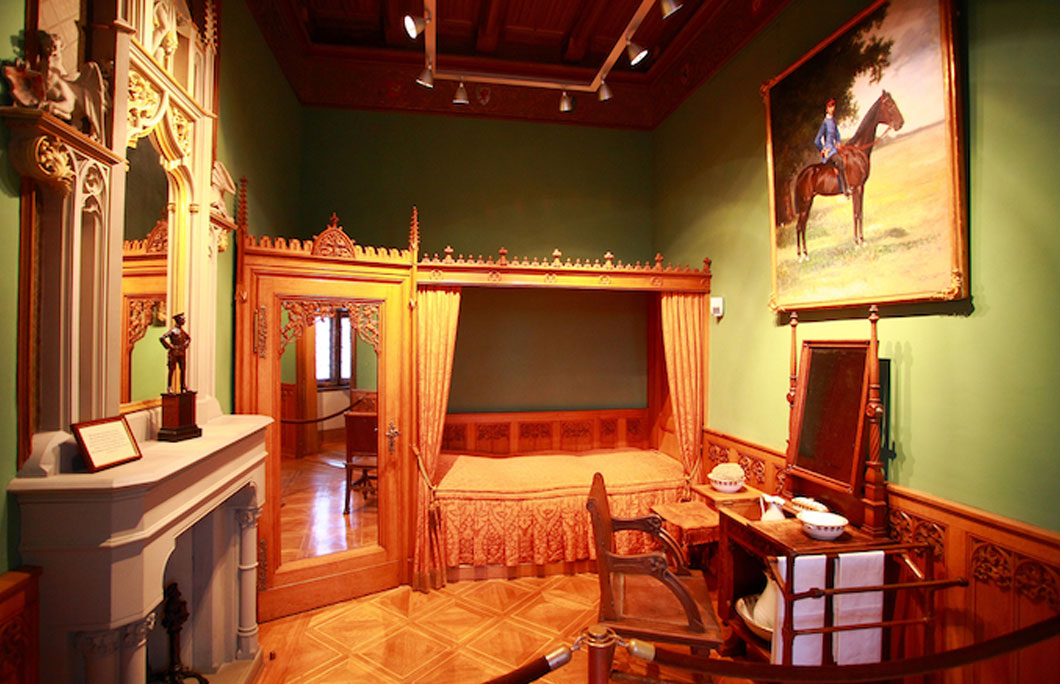 3. So he never got to see his creation completed
Renovation are notoriously hard going and costly, so we feel for Ludwig. Even he moved in, the construction still wasn't complete. The bower and the square tower weren't finished until 1892, almost 24 years later.
The King died in 1886 at the tender age of 40. At this point, he'd only spent less than a fortnight – 11 days – in the castle. By that point, he'd racked up some serious debts too and in order to pay them off, the authorities opened the castle up to the public.
In fact, it still isn't complete. Only 12 rooms of the original 200 rooms are complete. There are long columns along an empty Kinghts' House, a throneless throne room and a huge empty chapel.
---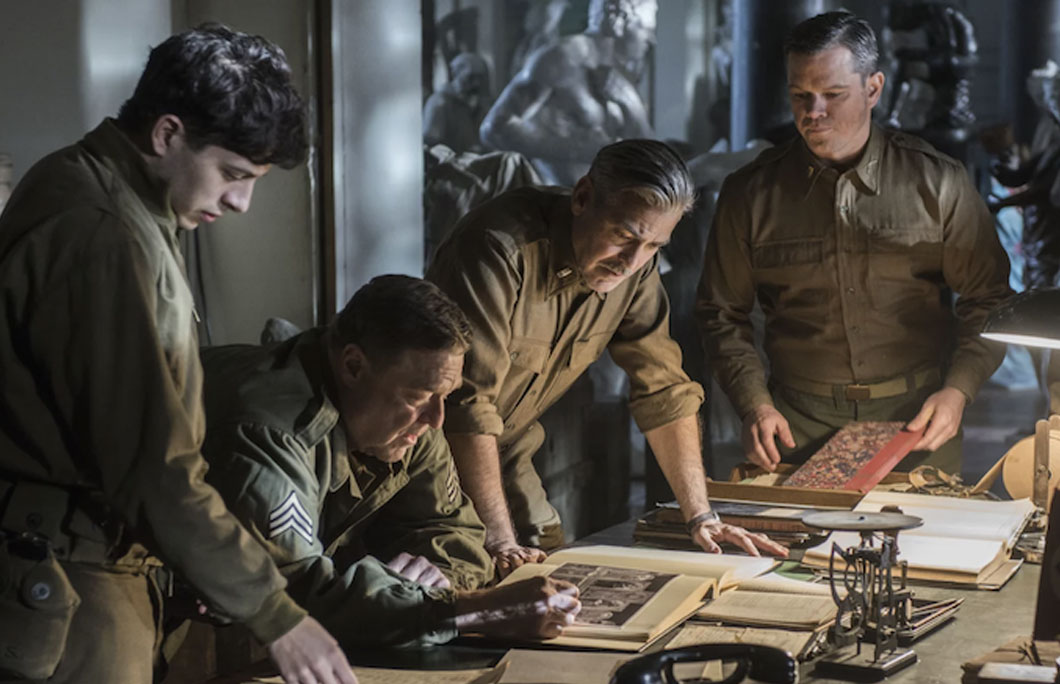 4. It has a darker past too
The fairytale fortress acted as a storage space for Nazis during World War II. Between 1940 and 1945, as Nazi officials funnelled stolen valuables and precious artworks to Germany, they stored their most prized possessions in castles like Neuschwanstein Castle. It was the perfect strategic spot, a safe distance from Berlin and far from the Austrian border.
George Clooney's blockbuster movie, The Monuments Men, follows the story of an Allies special forces unit who track down stolen treasures during the war to the castle.
---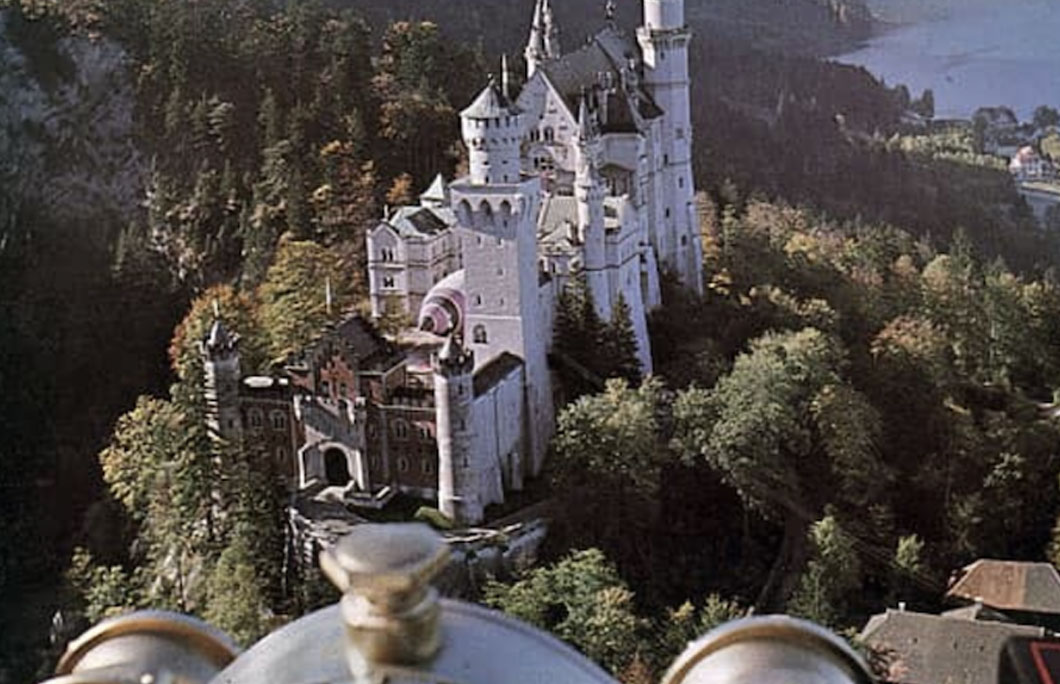 5. If it looks familiar… that's because it is
The castle features in the 1968 movie, Chitty Chitty, Bang Bang, as the evil Baron Bomburst's castle. You probably remember the family flying over the castle singing the catchy song. It also inspired Walt Disney and much of his fairytale architecture is based on the real-life castle. In fact, some say he used it to create Cinderella's castle in the 1950 animated film and that it's the inspiration for the Disney logo.
---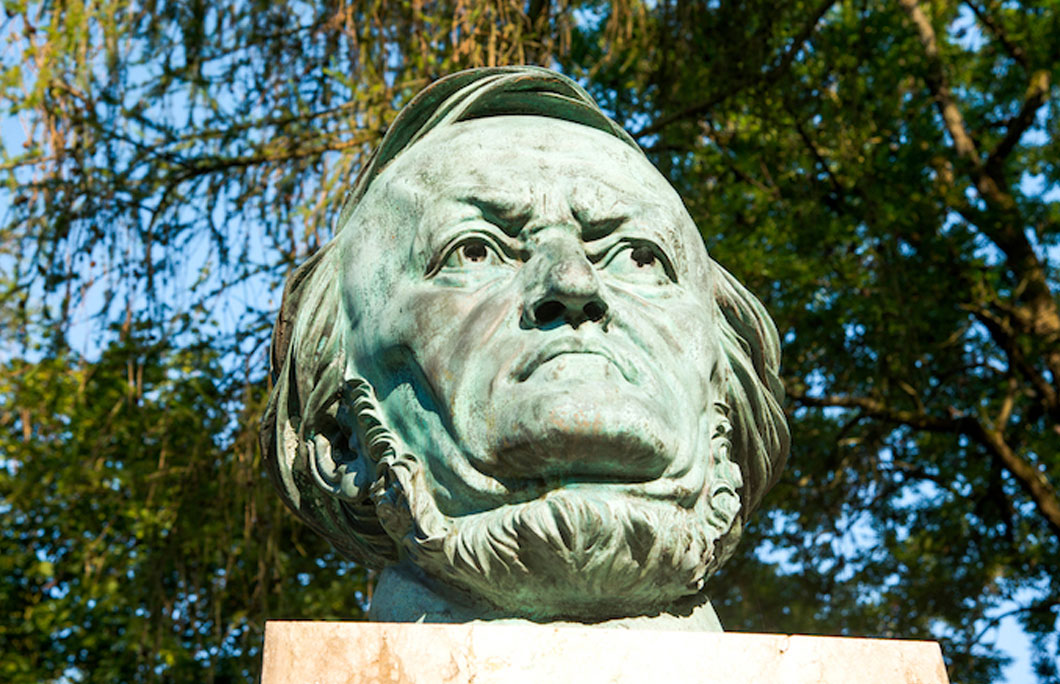 (Photo: Andreas Wolochow / Shutterstock.com)
6. It's an ode to Wagner
King Ludwig II built the castle as a tribute to his favourite composer, Richard Wagner. He was obsessed with him. As a teenager, he devoured the libretto in Lohnegrin. One of Ludwig's cabinet members noted that Wagner's Tannhäuser had an "almost demoniacal" effect on him: "At the passage when Tannhäuser reenters the Venusberg, Ludwig body was thrown into such convulsions that I was afraid he might have an epileptic seizure." When he ascended to the throne, he became one of the composer's most dedicated patrons.
It comes as no surprise then that there are so many nods to his opera throughout the castle, from the Singers Hall to an artificial cave inspired by one of his operas. In fact, Christian Jank – the man who designed the castle– trained as an opera set designer, not an architect or engineer.
---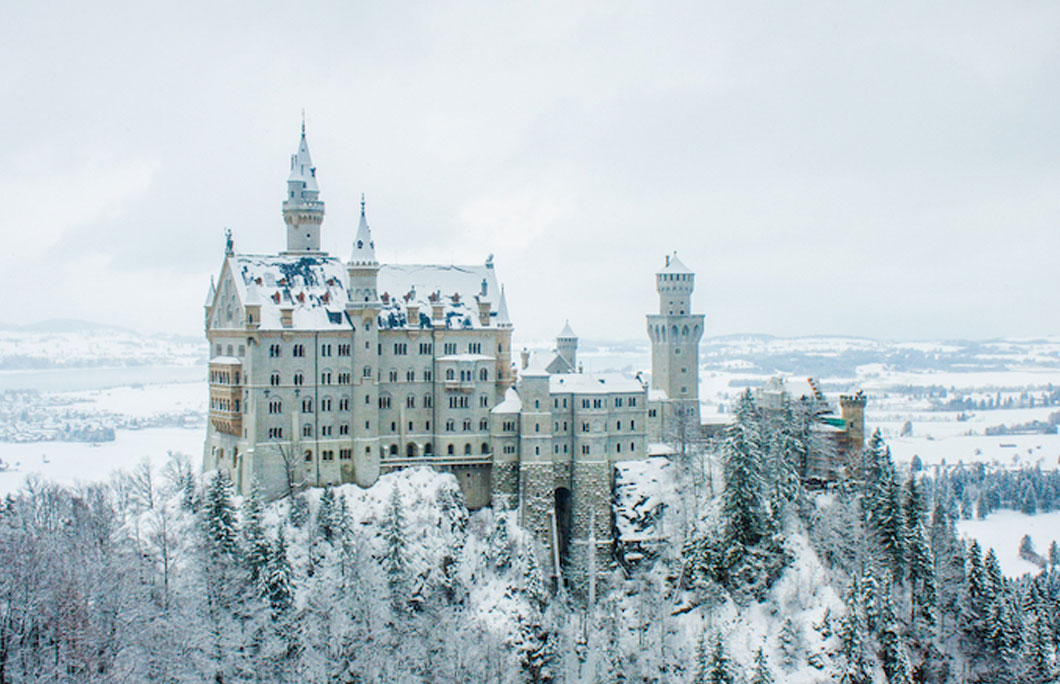 7. Neuschwanstein was a hideaway
King Ludwig II was famously a recluse – an introverted king who preferred to spend his pennies on pretty palaces for himself. And, even if he didn't have any pennies, he spent them anyway. Once he lost all sovereign power, he retreated deeper into a fantasy kingdom, where he could enact operatic daydreams about German knights and play Wagner to his heart's content.
He chose to build the castle deep in the Bavarian countryside as a haven or hideaway for himself, in a tranquil setting set far away from civilization. It wouldn't be a place of royal representation, but a comfortable retreat for a shy king. Describing it in letter to Wagner, he said "The location is one of the most beautiful to be found, holy and unapproachable, a worthy temple for the divine friend who has brought salvation and true blessing to the world."
Today the castle is not quite so 'unapproachable – it receives around 1.4 million visitors per year.
---