10 Best Weekend Breaks from Istanbul
Anadolu Kavagi
Polonezkoy
Sapanca
Yedigoller
Riva
Bostanci
Kartepe
Igneada
Karpe
Canakkale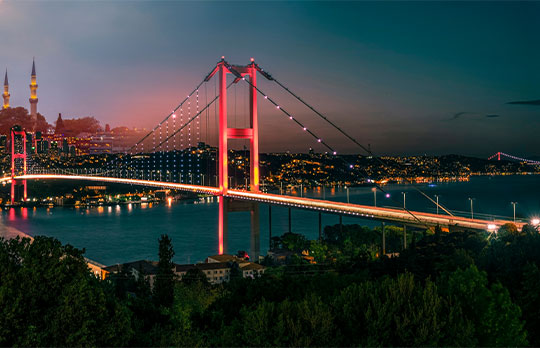 10 Best Weekend Breaks from Istanbul
Formerly known as Constantinople (which you'll know if you're a fan of cult band They Might Be Giants), Istanbul might not be the capital of Turkey (Ankara takes that honour) but it is its most famous and largest city (with 15 million residents). The most populous city in Europe and the 15th-biggest in the world, Istanbul was one of the world's most famous cities for a millennium and a half – a capital for the Roman/Byzantine, Latin, and Ottoman Empires, and a catalyst in the spread of Christianity in the first few centuries AD.
Impressive population stats and history aside, Istanbul is also a romantic, magical city – a golden bridge between continents and cultures where there's always something magical in the air. Top attractions include the stunning Hagia Sophia Grand Mosque, iconic Topkapi Palace, beautiful Byzantine Basilica Cistern, and Blue Mosque (probably Istanbul's most-photographed building). And that's not all, because you can hunt for bargains at the Grand Bazaar (one of the oldest covered markets on Earth), stop and smell the tulips at Gulhane Park, and watch whirling dervishes do their famous dance at the Galata Mevlevi Lodge. And if you're a foodie, treat yourself to a slap-up meal at Mikla, where ace Swedish-Turkish chef Mehmet Gurs serves sumptuous fare on a panoramic rooftop. Naturally, Istanbul is also a brilliant base for weekend breaks to many other brilliant destination – more of which shortly.
Getting ready for your weekend break from Istanbul
Adventure awaits on your Istanbul weekends away. But first, a few tips on driving in Turkey.
First off, there's a modern high-speed toll system for motorways in Turkey called HGS. It works by tallying up the charges using a small device in your vehicle – if you're renting a car, you'll pay this fee back to the rental firm when you hand your car back in at the end of your trip.
On the flipside, there are lots of narrow, almost single-lane roads in rural areas which are in fairly poor condition – drive with extreme caution here. Please observe the speed limit too. There might be local variations (indicated by signage) but the general rules are 120km/h on highways and motorways, 90km/h on double lane roads outside built-up areas and 50km/h in built-up areas.
The petrol stations are usually top quality in Istanbul and elsewhere too. Facilities are modern, the food on sale is excellent quality and an attendant will fill up your car for you – old-school customer service right there.
Now without any further ado, let's get started on your weekend getaways from Istanbul!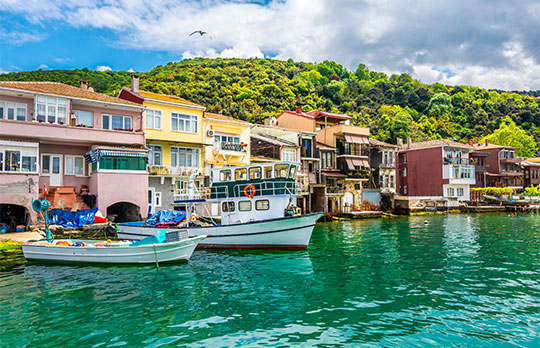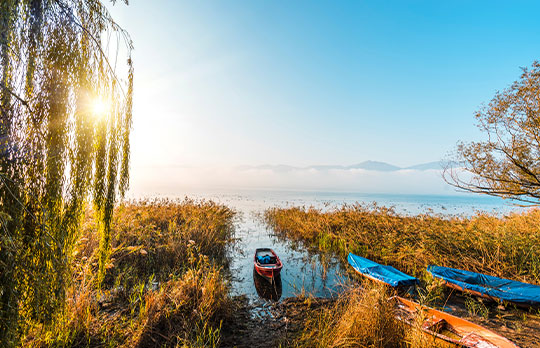 1. Anadolu Kavagi
One hour and 40 minutes from Istanbul via Istanbul Cevre Yolu/O-2, Anadolu Kavagi is a stunning fishing town in the Beykoz district on the shores of the Bosporus. Still a military post, its history as a garrison stretches back to Roman times, and its beautiful beach and sumptuous seafood restaurants are a laid-back antidote to Istanbul's somewhat hectic vibes. Yoros Castle is another highlight and there's a regular ferry across the Bosporus if you want to adventure further afield. For an easy weekend away and a change of scenery, Anadolu Kavagi is a top pick.
2. Polonezkoy
Fancy a taste of Poland within Turkey? Polonezkoy is one hour and 45 minutes from Istanbul via Polonezkoy Yolu and it's a wonderful place to spend a weekend. Founded in 1842 when the Ottomans offered shelter to a group of Polish revolutionaries left homeless after standing (unsuccessfully) against Imperial Russia, Polonezkoy is a little slice of Poland nestled in a Turkish forest. More exiles from the homeland joined over the years and from the 1970s onwards, this unique cultural enclave has been a magnet for romantic couples and anyone yearning for a scenic escape from city life.
3. Sapanca
Two hours 30 minutes from Istanbul via Andaolu Otoyolu/O-4, Sapanca is next on your list of weekend getaway locations. Its blend of Mediterranean and Black Sea climates mean it's lovely all year round and there are tons of things to see and do here. A boat trip on Sapanca Lake is always nice (or canoeing if you're feeling energetic), while ATV tours and paintball are popular for daredevils. Great places to stay here include Beta Home and Zelis Farm – Sapanca is a gorgeous spot to get away from it all.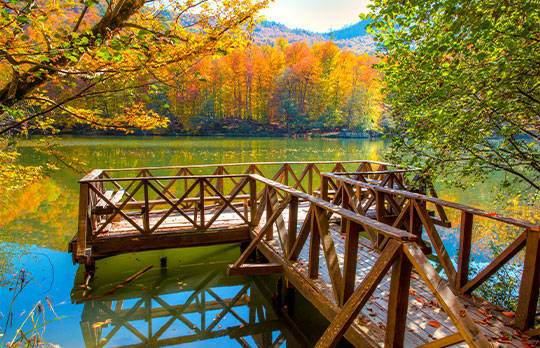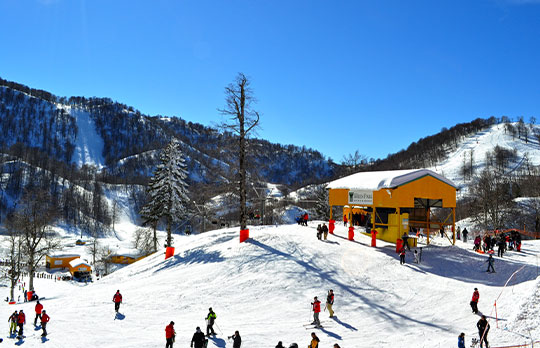 4. Yedigoller
At 4 hours 40 minutes' drive via the O-7/O-4/E-80, Yedigoller is a decent trek from Istanbul, but worth every effort. One There's lots to see and do here, but if you're travelling with family, make a beeline for Yedigoller Milli Park, an outdoor wonderland which has camping zones, barbecue stations, hot springs and wild animals like pigs, deer and even wolves! Bring your skis or snowboard if you visit in winter as the ski resorts in this area are considered Turkey's best.
5. Riva
Just one hour and 30 minutes northwest of Turkey via Riva CD, Riva is another popular weekend destination for Istanbul locals. And once you get there, you'll realise why. Top distractions in this coastal village include expansive, scenic beaches (Riva Istanbul and Sprno), narrow rural roads and an ambience that feels like a step back in time to a more genteel age. The Ottoman Riva Castle on the Kayazi River estuary is always worth a visit and the Elmas-Boron National Park is a lovely place to get back to nature and soak up sea views and salt air.
6. Bostanci
One hour from Istanbul via Avrasya Tuneli and D100, Bostanci is next on your list of brilliant weekend destinations. This chilled-out waterside district is the perfect change of pace from the big city and the massive rocks by the seaside are perfect perches for gazing over at the Prince's Island. The seaside vibe is also complemented by a funfair – perfect for keeping the whole family entertained. For a nice weekend getaway spot for kids of all ages, Bostanci takes some beating.
7. Kartepe
Just under two hours away via the trusty Anadolu Otolyu/O-4, Kartepe is a weekend destination with a difference – it's ideal for active holidaymakers and fans of the great outdoors. For starters, The Wave Indoor Waterpark is the perfect place for families to splash around, but more adventurous activities like paragliding are also on offer. There's a lovely nature park at Ormanya with deer, horses and other animals, while the Kartepe Ski Centre is the perfect place to perfect your technique on cruisy blue runs during wintertime.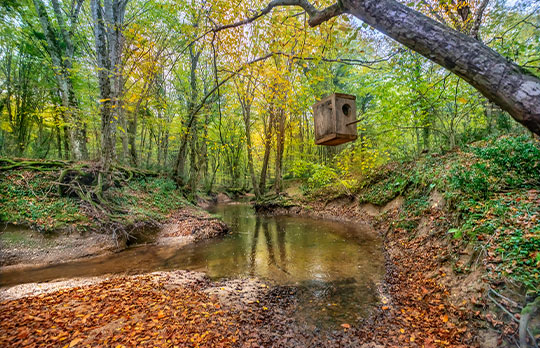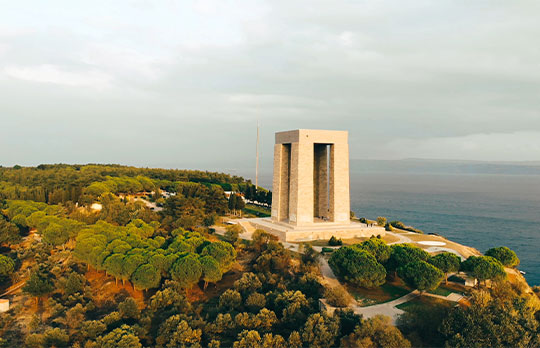 8. Igneada
Known as the 'hidden paradise of Thrace', Igneada is set in the verdant forests of Iongoz, close to the Bulgarian border. Around 4 hours away via the D565, this weekend destination boasts history, food, nature and various diverse activities. One famous site here is the Magnetic Path, a unique stretch of road where cars seemingly roll uphill even if they're in neutral. Meanwhile, the Demirkoy Faith Foundry showcases the area's industrial iron traditions, and the 50m wide Igneada Beach is a perfect strip of soft white sand. If you're looking for paradise, this is pretty close.
9. Karpe
One hour and 40 minutes' drive from Istanbul via the 0-4, Karpe is another lovely seaside location primed for weekend visitors. There's a Blue Flag beach, lots of places to camp and hike, and a selection of tasty places to grab a bite to eat. Thanks to its beauty and close proximity, it's a favourite spot for Istanbul locals who need a break from the hustle and bustle, but visitors from everywhere are welcomed with open arms.
10. Canakkale
4 hours from Istanbul via the E84, 0-6 and a ferry, it's an adventure getting to Canakkale, which makes it all the more special when you get there. Top things to do in this neck of the woods include exploring the world-famous ruins of Troy (and seeing the wellspring of the myths of the Trojan Horse, Hector, Paris and Achilles) and visiting the deeply moving WWI Northern and Southern Gallipoli Battlefields. Meanwhile, Gokceada Island is the perfect place to relax for an afternoon and Canakkale's Waterfront Park is packed with historic sites spanning the 15th – 20th centuries. There's also a historical artefact you can't miss here – the imposing Trojan Horse model which was made for the 2004 movie Troy.