Top 10 Sheffield road trips:
Wensleydale
Penistone
Diggerland Yorkshire
Clumber Park
Bradford
St. Albans
Gloucester
Ravenscar
Birk Crag
Fountains Abbey & Studley Royal Water Garden
The Steel City has a proud industrial past, a prominent sporting pedigree (home to two famous football teams) and punches above its weight when it comes to music (hometown of bands Deff Leppard, Arctic Monkeys, Pulp, ABC, Moloko, and Reverend and the Makers). Thanks to significant urban renewal, there's a spirit of resurgence in the air, with many old factories and mills converted into museums and creative spaces, as well as a lively ambience courtesy of its thriving student population.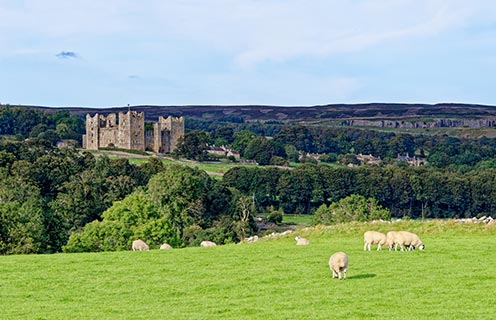 10 of the best scenic drives from Sheffield
Despite its heritage as an industrial powerhouse, this is also an extremely green city – Sheffield has more trees per person than any other metropolis in Europe, the 19-acre Botanical Gardens are gorgeous, and The Winter Gardens glasshouse is truly spectacular. As well as legions of up and coming and established live music acts playing everywhere from cosy pubs to huge stadiums, culture vultures are also satisfied in the city's theatreland, which boasts the iconic Studio, Crucible and Lyceum theatres.
Alternative attractions here include TeamSport indoor karting, indoor climbing at Rock Up Meadowhall, the fascinating National Videogame Museum, laser tag at Quasar Sheffield and splashing around in the pool in Ponds Forge.
This top city is perfectly placed for road trips too – it's near attractive towns and cities as well as magical moorlands, forests, and rolling hills and dales. Hire a car in Sheffield from Enjoy Travel and take off on an adventure that unlocks the best of Yorkshire and beyond – whether you're travelling solo, as a couple or in a group of friends and family members, this is one of England's most entertaining and rewarding areas.
Top tips on driving in Sheffield
We're fast approaching your top 10 road trips from Sheffield, but let's pause briefly to take in some top tips on driving in the area.
If you're a relatively new or inexperienced driver and want to cruise around some quieter areas of the city, residential areas around Manor Oaks Road and Park Hill are suitable, as are Woodthorpe and Woodseat. Meanwhile, intermediate drivers appreciate the Crookes and Nether Edge areas, and if you're an old hand, tricky terrain like Sheffield Parkway, Hunters Bar Roundabout and Handsworth will pose no problems.
The entire area around Sheffield is hilly, so confidence with hill starts is an advantage, be aware that entering and exiting the car park at Jawbone Hill main road can be treacherous, so please proceed with caution.
Please observe the speed limit at all time, don't drink and drive and ensure that everyone in the car wears their seatbelt.
Now that we've brushed up on some driving basics, lets roll out on those mind-blowing Sheffield road trips!
1. Wensleydale
A paradise of picture-postcard villages, rolling valleys, rushing streams and thundering waterfalls, Wensleydale stimulates all of your senses into maximum overdrive. This is the home of England's biggest single-drop waterfall, Hadaw Force, the iconic Aysgarth falls and the eponymous cheese that's popular in Britain and further afield – pick some up at the Wensleydale Creamery in Hawes before you return home!
Getting there: Wensleydale is two hours and 10 minutes from Sheffield via the M1, A1(M) and A684.
2. Penistone
For some reason, this picturesque Pennines market town is off the beaten tourist track, but take a road trip there from Sheffield and you'll be pleasantly surprised at what you find. If you're fond of the great outdoors, this is a terrific starting point for the Trans Pennine Trail, Cannon Hall Farm lets you and your kids get up close and personal with wallabies, llamas and alpacas, and it's a joy to watch a movie in its throwback traditional picture house. Pick up some traditional fare in the food and farmer's markets and your perfect day is complete!
Getting there: Penistone is 35 minutes from Sheffield via the A61 and A629.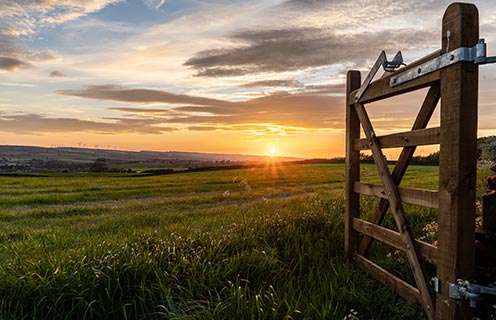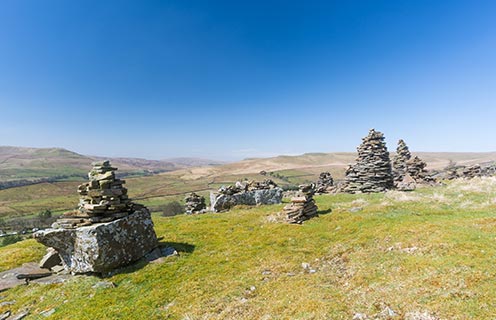 3. Diggerland Yorkshire
Want to end a bag load of brownie points with your kids? Take them to Diggerland near Castleford and they'll be beaming for days. Guests of all ages can drive, operate and even race real diggers here – it's like a Lego construction set brought to life! For your history fix, find out about the Roman history the area in the nearby Castleford Museum.
Getting there: Diggerland Yorkshire is one hour from Sheffield via the A61 and M1.
4. Clumber Park
An idyllic road trip destination from Sheffield, Clumber Park on the outskirts of Worksop is a natural oasis complete with sheltered woodland glades, refreshing waterfalls and a large, calm lake. If you visit in spring, you'll also see the bluebell fields in full bloom – bliss! Whether you want to picnic or simply take a relaxing stroll, this National trust attraction is awesome.
Getting there: Clumber Park is 55 minutes from Sheffield via the A57.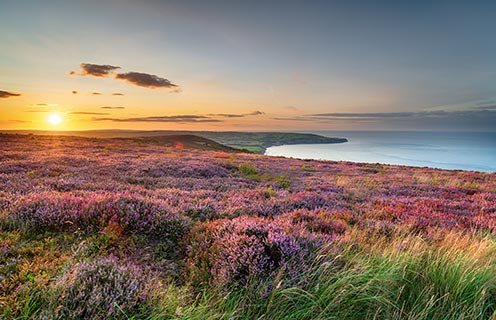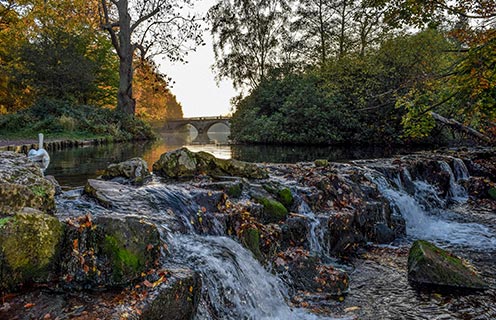 5. Bradford
Bradford district offers a multicultural melange of attractions for any visitor and it's another ideal road trip from Sheffield. The curry houses in the city centre are nothing short of legendary, as are Ilkley's floral displays, while Saltaire's charming cobbled streets are a real treat. If you're an experienced rock climber, test your mettle at the Cow and Calf Rocks, or nip along to Haworth to see the iconic station where The Railway Children was filmed.
Getting there: Bradford is one hour and 20 minutes away via the M1 and B6118.
6. St Albans
This is a longer road trip from Sheffield – to make the most of St Albans you'll need a super early start from Sheffield or ideally, an overnight stay. Either way, this historic Hertfordshire town is always fulfilling, with its colourful streets of half-timbered houses, impressive medieval clock tower, de Havilland Aircraft Museum and elegant Gorhambury House.
Getting there: St Albans is two hours and 40 minutes from Sheffield via the M1.
7. Gloucester
Another longer road trip, Gloucester is a top-notch trek if you're yearning for something completely different. Popular things to see and do here include the town's 12th century St Nicholas church with 15th century tower, jaw-dropping cathedral and rugged Robinswood Hill Country Park. Meanwhile, Gloucester Docks are packed with trendy cafes and chic boutiques and fans of Beatrix Potter always appreciate a trip to the beloved author's house.
Getting there: Gloucester is two hours and 45 minutes from Sheffield via the M1 and M42.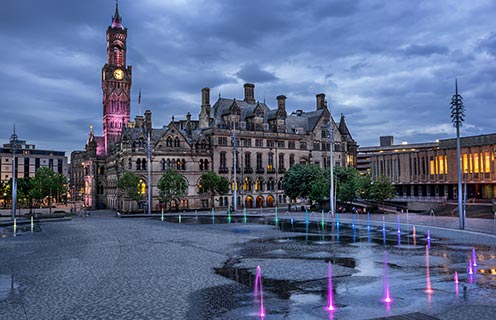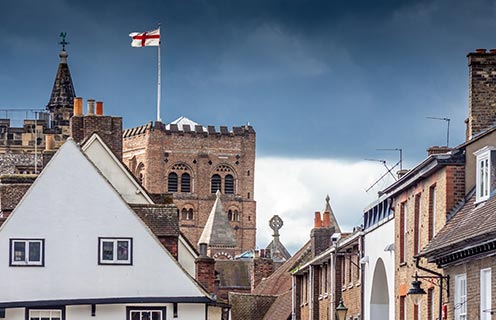 8. Ravenscar
This North York Moors hotspot is nestled just along the coast from Robin Hood's Bay and has much to recommend it. The town's strategic position on the most southerly headland affords amazing views across the bay and it was prized by the Romans as a defensive vantage point. You can canter along the beach on horseback at the Farsyde Riding Centre, pick up tasty treats at the Fish Box or explore local heritage at the Old Coastguard Station.
Getting there: Ravenscar is two hours and 30 minutes from Sheffield via the M1 and A64.
9. Birk Crag
If you fancy some scenic rambling, Birk Crag near Harrogate takes some beating. An ideal spot for outdoorsy families, it's a sublime natural playground for kids of all ages. There's a cool stream snaking its way along the bottom of the crag and rock sides which you can clamber up if you're feeling energetic, but the network of formal pathways is more gentle and manageable.
Getting there: Birk Crag is one hour and 40 minutes from Sheffield via the M1.
10. Fountains Abbey & Studley Royal Water Garden
This paradisiacal attraction in North Yorkshire is a deeply rewarding road trip that's truly unique and inspirational. There's a labyrinthine network of trails and footpaths through the estate and Seven Bridges Valley, a resident herd of 500 wild deer, and naturally, the romantic Abbey ruins themselves. This is an amazing alternative road trip destination that's an absolute delight.
Getting there: Fountains Abbey & Studley Royal Water Garden are one hour and 45 minutes from Sheffield via the A1(M).
And voila – 10 superb scenic road trips from Sheffield to sprinkle some stardust on your Yorkshire staycation. From towns and villages to natural attractions, there are so many distractions around here that it's impossible to be bored – hire a car in Sheffield from Enjoy Travel and take off for the time of your life.