The 25 Best Burgers In India
Think you can't get a great Indian burger? Think again.
We've been mapping out the best burgers across the world, including entire countries and local eats in cities. While burgers wouldn't be the first food that springs to mind when in India, there are some amazing options.
For a country that doesn't eat beef (the cow is sacred in Hinduism), the burgers here are incredibly creative – think juicy lamb, salmon, tuna and chicken, alongside the odd beef steak patty.
These are the burgers that will leave you drooling when you see the pictures and drooling even more when you actually get to taste them.
Get ready for the official list of the very best Indian burgers in 2019…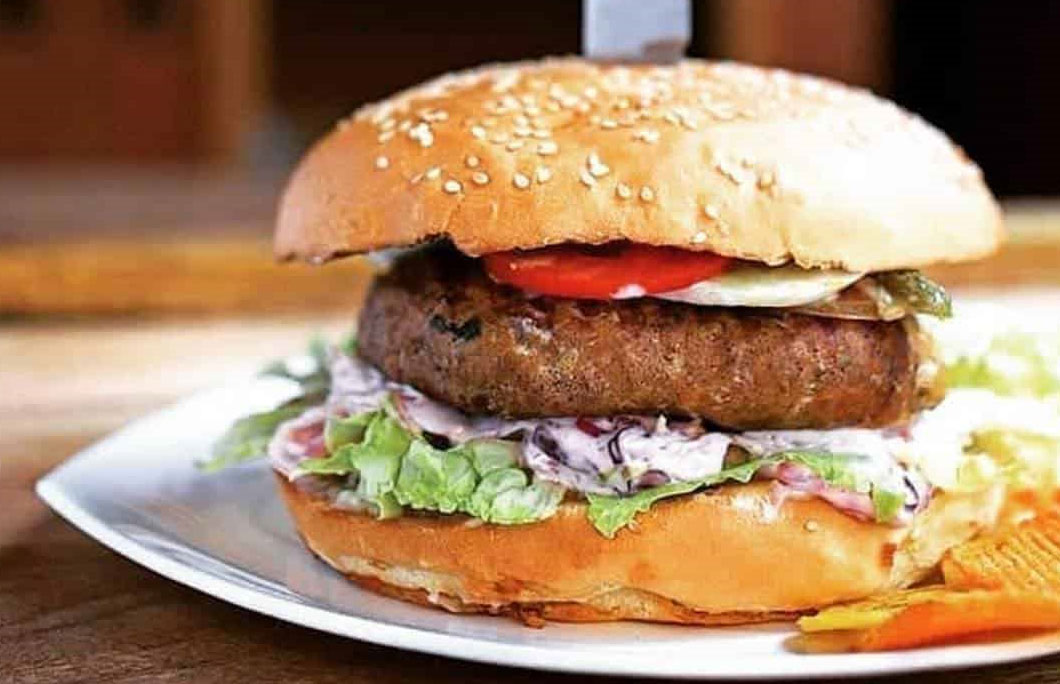 25th. Cafe Delhi Heights – Delhi
This hip yet still family-friendly eatery has locations all over Delhi, so you'll never be too far away from their famous Juicy Lucy burger. The lamb patty is stuffed with a whole lotta cheese and melts in the mouth. Come with a serious appetite or a friend to help you finish it – it's huge.
---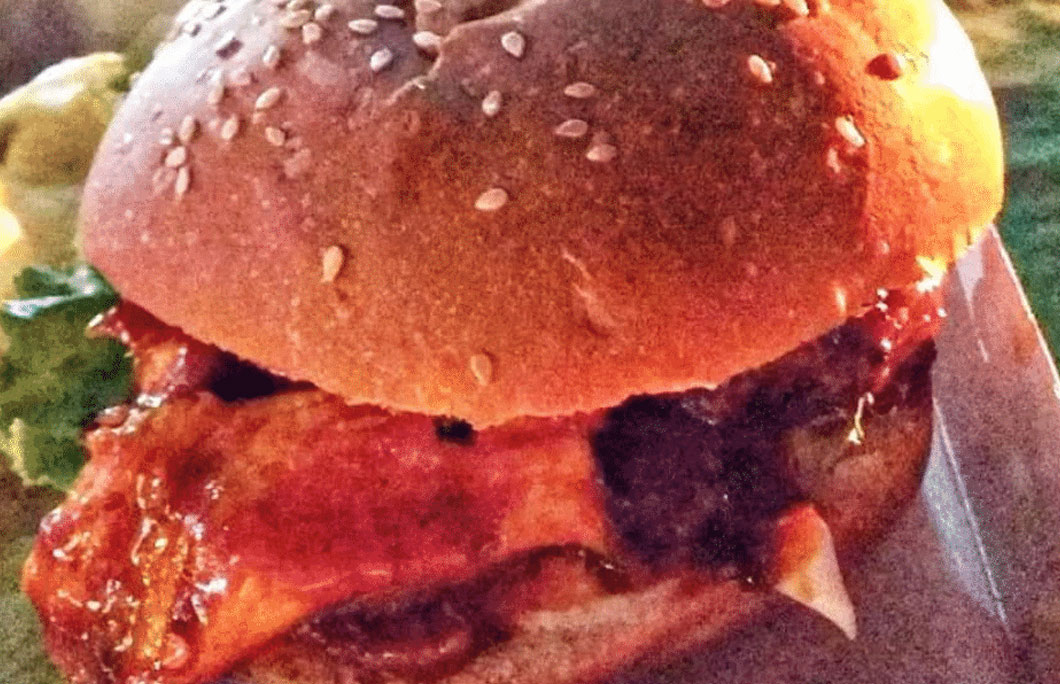 24th. Smally's Resto Cafe -Bangalore
Smallys stands apart from other cafes because here, food is prepared freshly, and there are no preservatives used. A sandwich or a burger is served fresh in less than 10 minutes. It started off as a tiny cafe but is quickly expanding and that is largely down to the taste of these amazing burgers.
---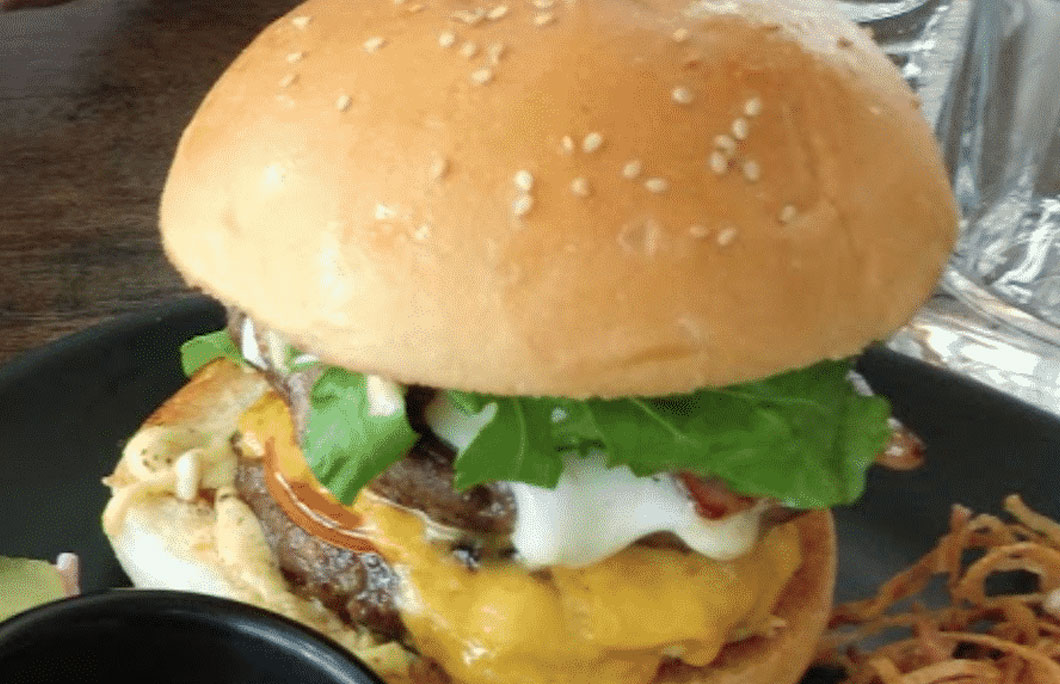 23rd. The Black Rabbit – Bangalore
Whether you go for the lamb, chicken or fish burger at this stylish lounge, either way you won't be disappointed. An ideal spot for a casual Sunday brunch with good vibes and great food. The signature cocktails are the perfect match to wash down the hefty burgers.
---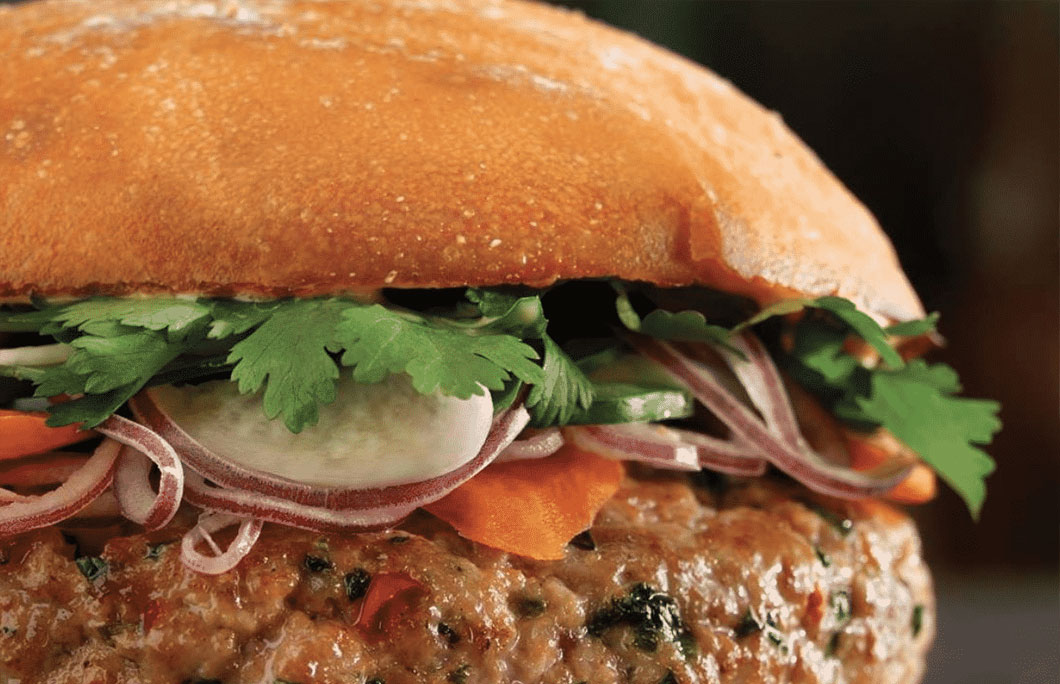 22nd. Cheesy Juicy Burgers – The Garage – Chennai
There's lots of variety on the menu here but the real highlight is that is they let you choose from different flavoured patties, including classic, mushroom, sausage, salmon or lamb. There really is something for everybody here – they even have a sweet ice cream burger for dessert.
---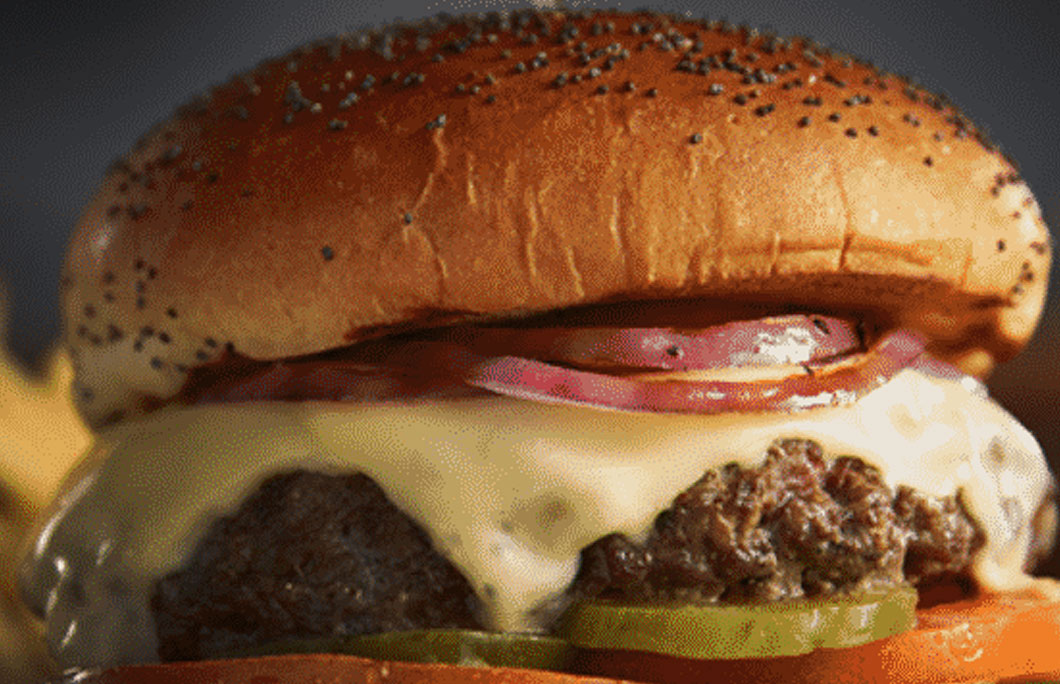 21st. Fork You – Delhi
Adventurous and unpretentious, Fork You is a distinguished name among the best clubs in Delhi. You'll find this old-school resto bar in the bustling lanes of Hauz Khas Village. They focus on American diner-style food, with huge tasty burgers and classic cocktails. Come early for a burger and stay late for the drinks.
---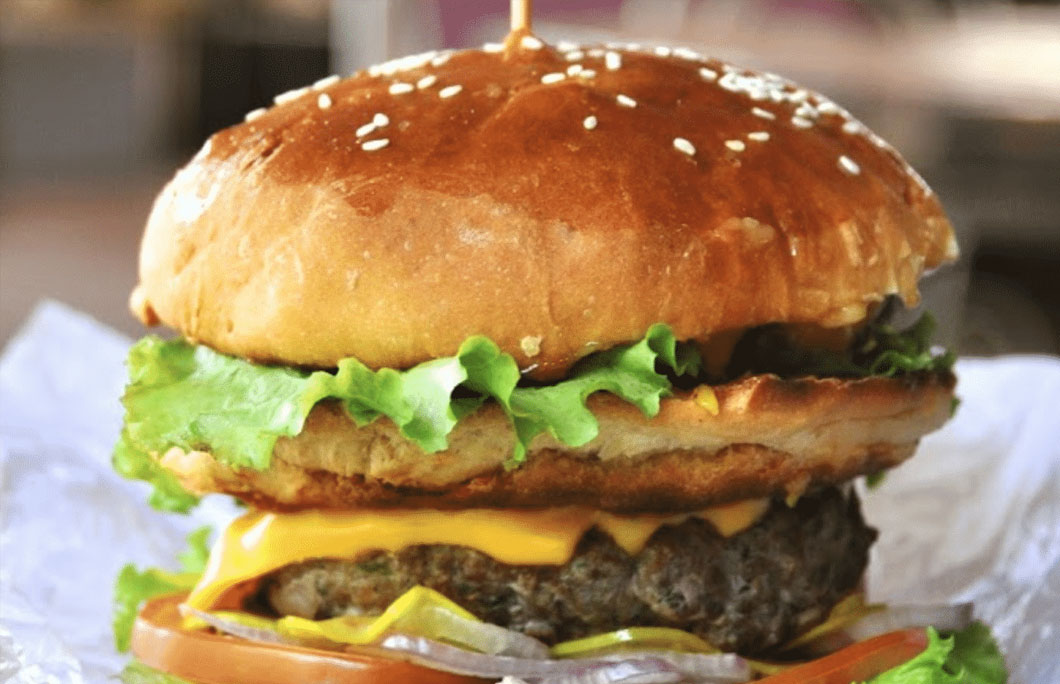 20th. Burger Bar&Bakery – Goa
They are open all year round and you can either eat in or they are happy to deliver. It's a win-win for when you want a gourmet burger but are too lazy to leave the house. They also do really good salads, but who wants lettuce leaves when you can have a burger that looks this good?
---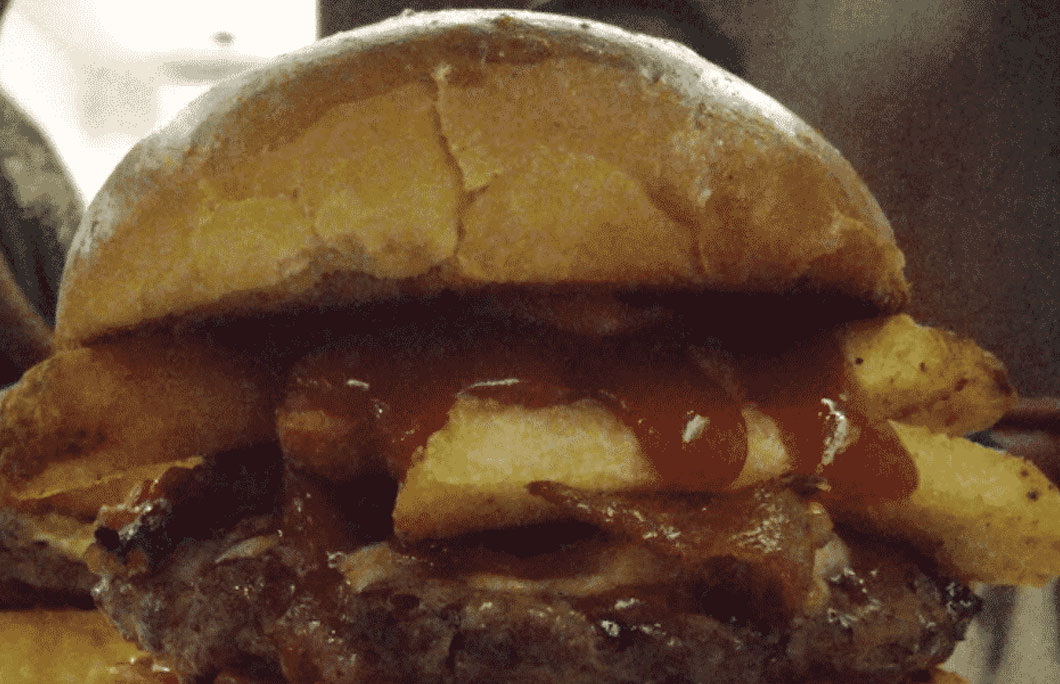 19th. Route 66 – Goa
A great American-themed joint where they always have events, live music and tons of atmosphere to get the party going. Their burgers are superb; when combined with a homemade milk shake of theirs you could easily be sitting in America if you closed your eyes. As well as beef, they also have mutton, chickpea and chicken patties.
---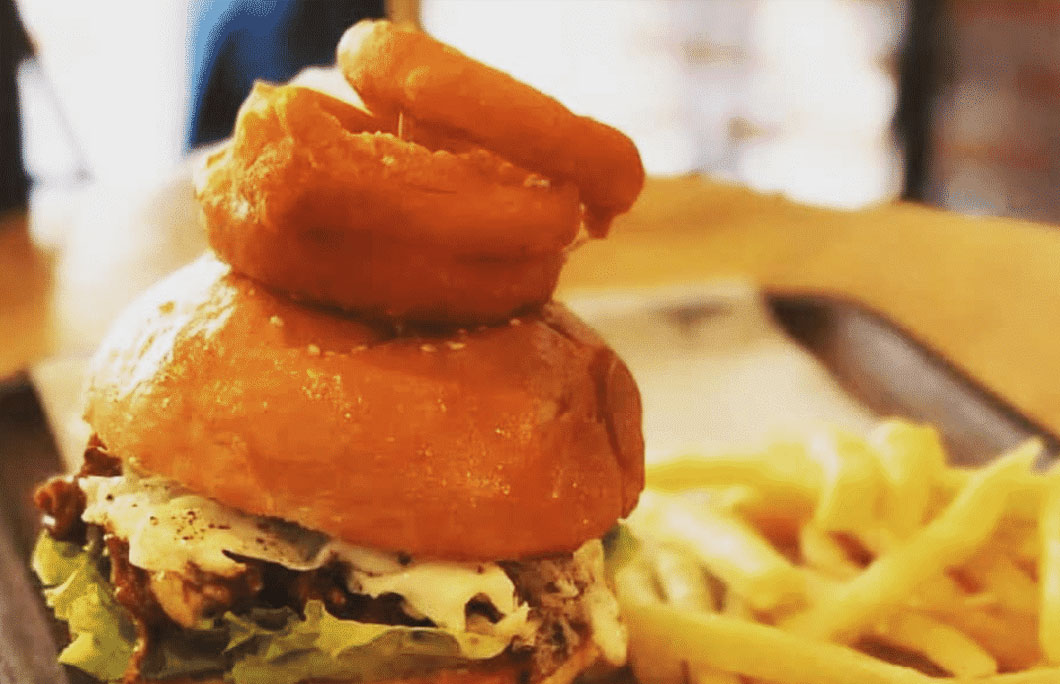 18th. My Big Fat Belly – Calcutta
My Big Fat Belly is famous for their pastas, chicken wings, milk shakes and pizzas but if you come here there should only be one thing on your mind: those incredible burgers. Feast on either mushroom patties, lamb or panko prawns. Huge portion sizes mean you'll want to be hungry when you walk in the door, as these bad boys are big.
---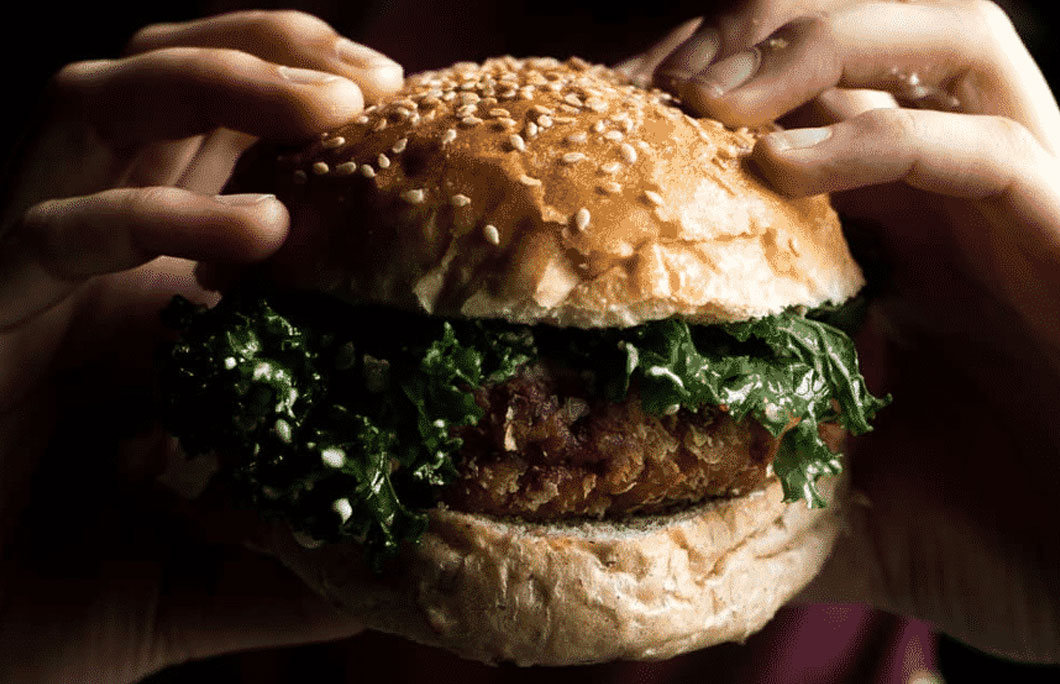 17th. Indigo Delicatessen – Pune
Indigo Delicatessen has locations across the country and do superb and consistent food that always hits the spot. Well known for their breakfasts, great coffee and casual lunch food but it is the burger that you should your eyes set on. Once you taste it once you will quickly become a regular.
---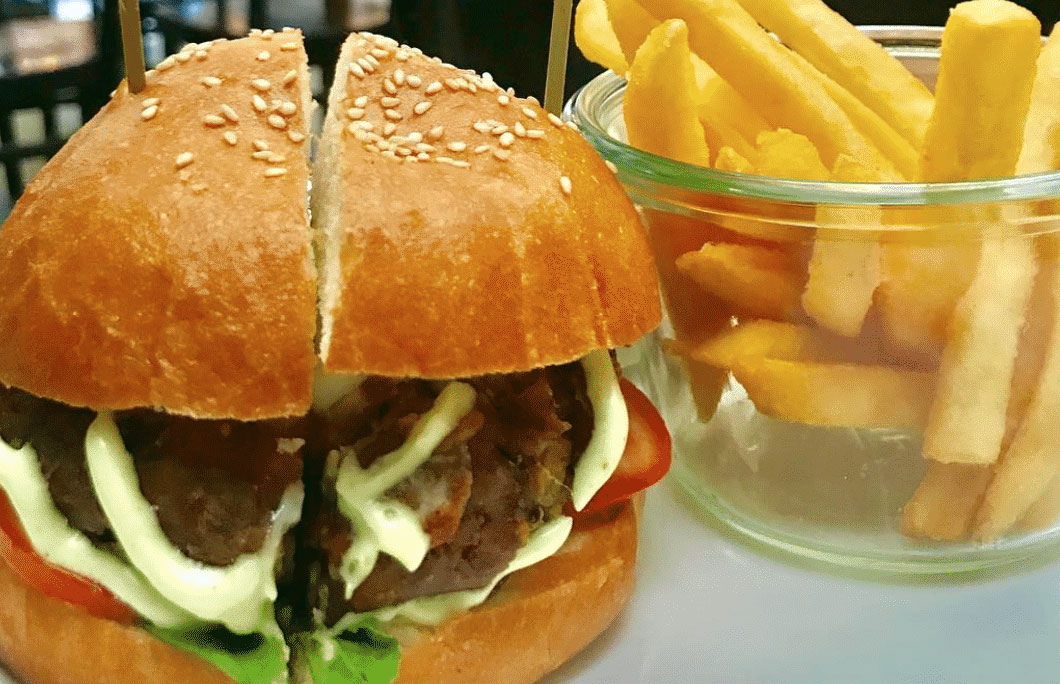 16th. Cafe Zoe – Mumbai
This cool cafe/brasserie is always buzzing with life and that is down to the food they serve and the staff who make the place what it is. There's a great menu of classic Western style dishes combined with some local classics. The perfect place to come with some friends to start a night out and chow down on their tasty lemon and chilli chicken burger.
---
15th. Eddies Bistro – Mumbai
A lively spot that combines super polished and refined food with live music and their signature cocktails. They also offer a great dish of sliders (small burgers) which gives you a few different tastes and is the way to go for trying all the burger varieties. A new take on the classic Indian burger.
---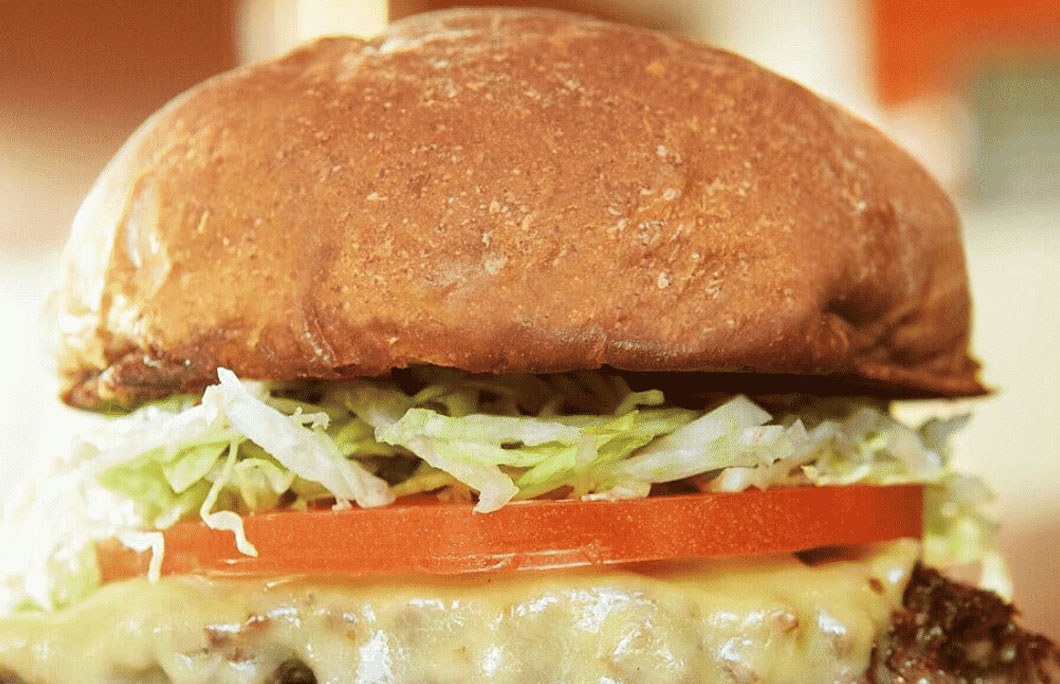 14th. Burger Lounge – Kerala
The burgers here are incredibly popular but you'll want to make sure you add in the other two things that Burger Lounge excels at: milkshakes and onion rings. The combination of all three are absolutely divine. Their beef burgers are 100% fresh, single source, grass-fed American beef, while there's also Alaskan cod and turkey burgers.
---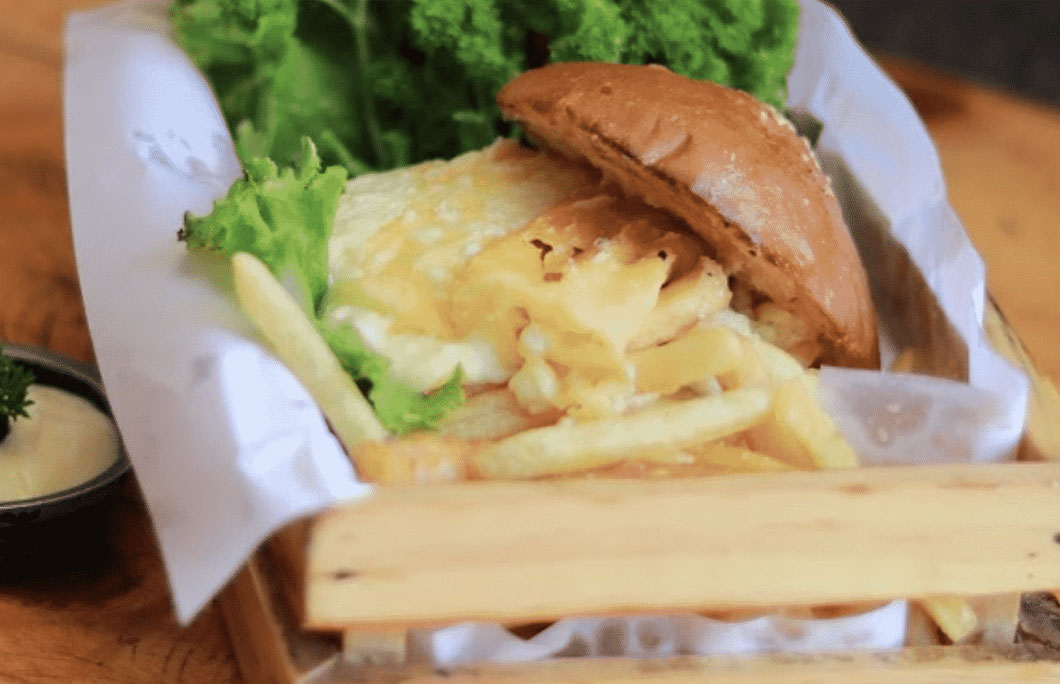 13th. MCA Ministry Of cheesy Affairs – Surat
MCA is a hip hangout at the busy VIP road in surat that has a droolworthy menu of burgers, pastas, pizzas, waffles and so much more. The burgers come sandwiched between two freshly baked brioche buns and topped with premium ingredients. This is an Indian burger you need to taste.
---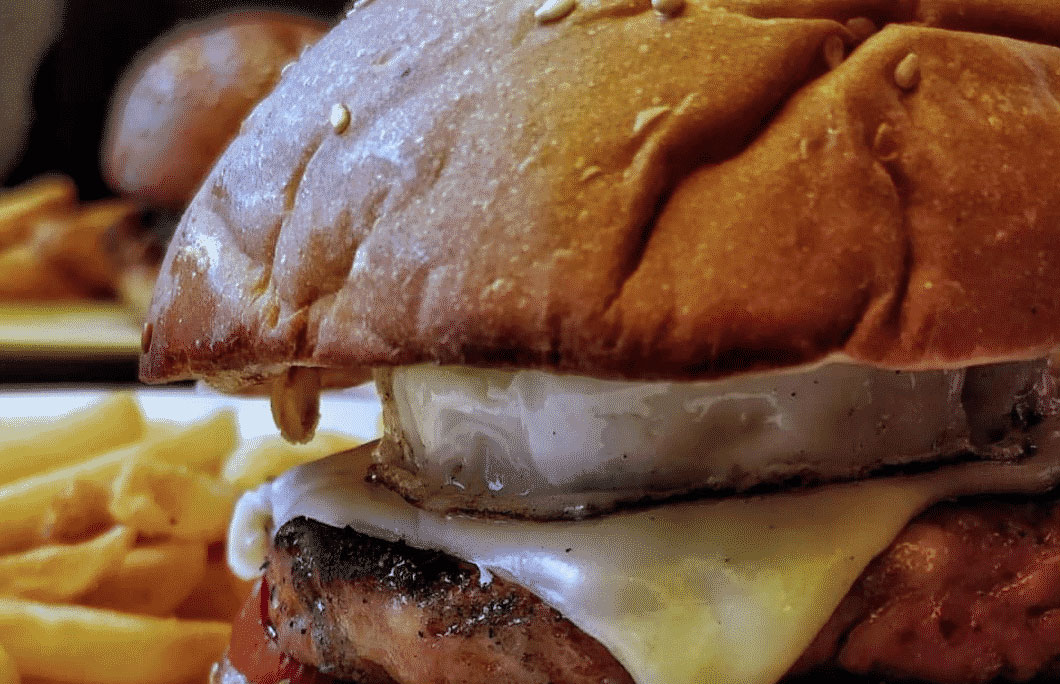 12th. Plan B – Bangalore
The cuisine here is inspired by American bar food with gourmet burgers and classic finger foods that perfectly complement the great drinks menu. PlanB has the spirit of an American pub and the soul of a Bengaluru bar, but most of all it has seriously good burgers.
---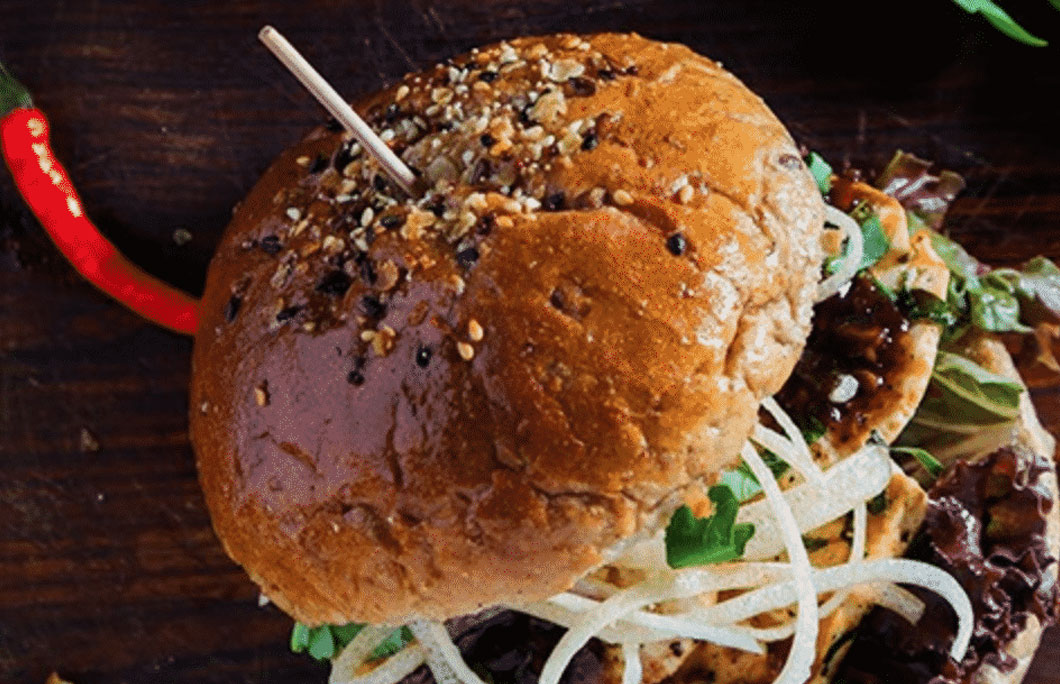 11th. Woodside Inn – Mumbai
With two locations in Mumbai, Woodside Inn shows no sign of slowing down and is just as popular as ever. They're known for their gourmet food and craft beer. Try their Keto burger if you want a feast without the guilt: Herb Marinated Pork, Cheddar Cheese Sauce & Butter Tossed Mushrooms in a Cauliflower Bun.
---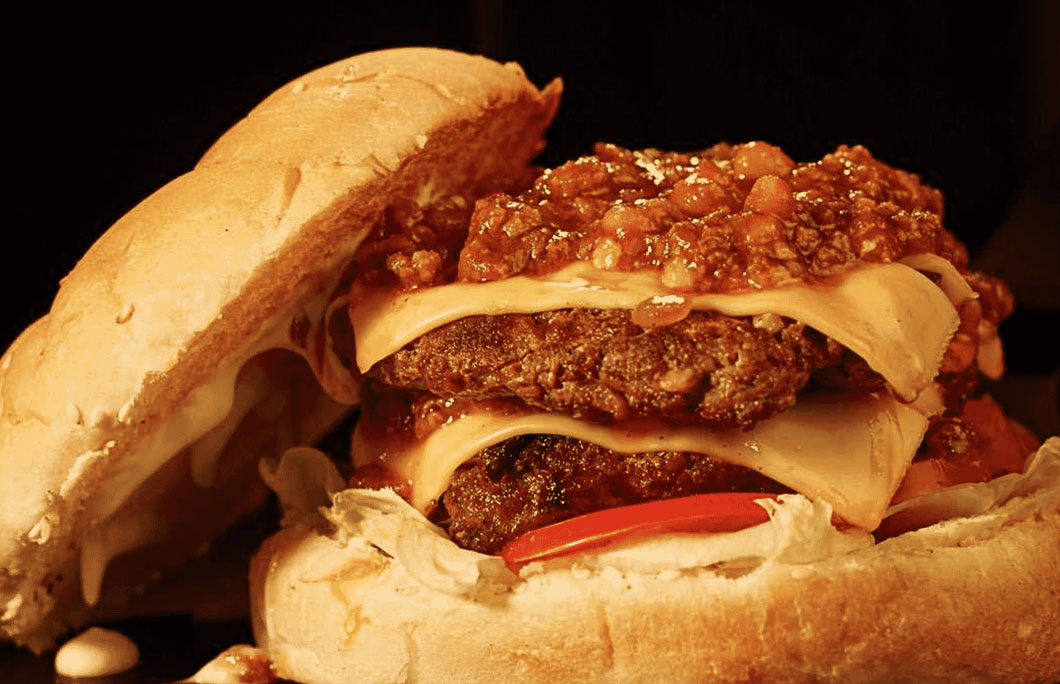 10th. Gastronomer by Double Roti – Chennai
Double Roti is a vibrant cafe where classic American food gets an Indian twist. We recommend ordering their signature Area 69 burger with lemon aioli, ground beef, bacon, melted cheese and a Jack Daniels steak sauce. Be sure to order a creamy milkshake to go with it.
---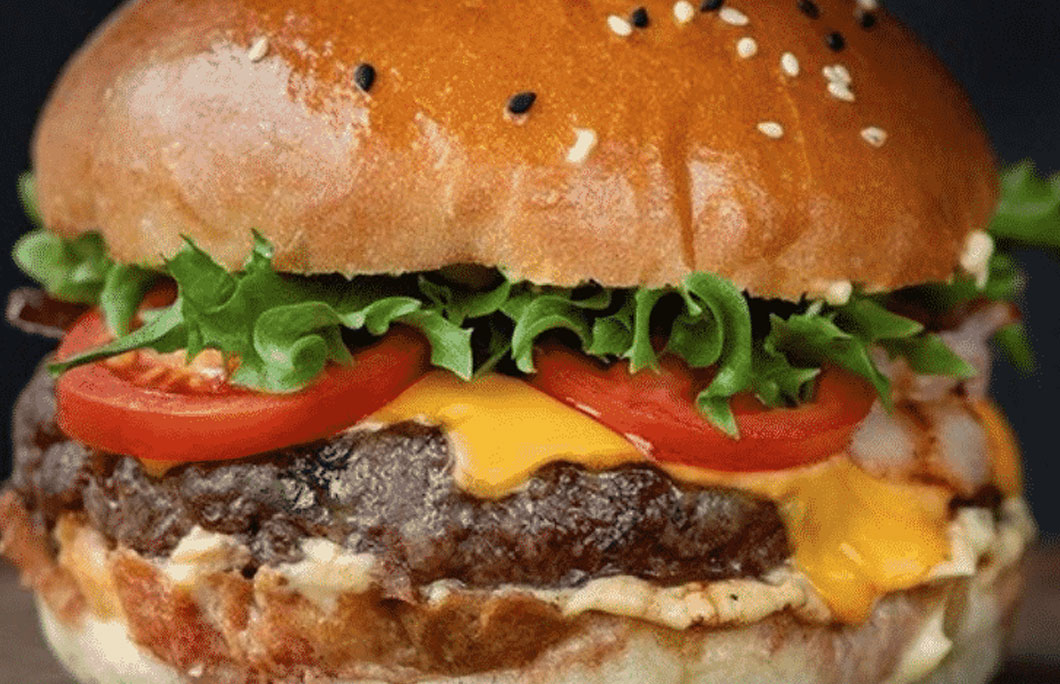 9th. Wise Owl – Calcutta
This cute cafe is a super place to come for a cup of artisan coffee and chats, but you'd be a fool to visit and not try one of their delicious burgers. Whether you go for the spicy turkey or Thai prawn patty, it's guaranteed that each bite will be bursting with flavour. A classic spot.
---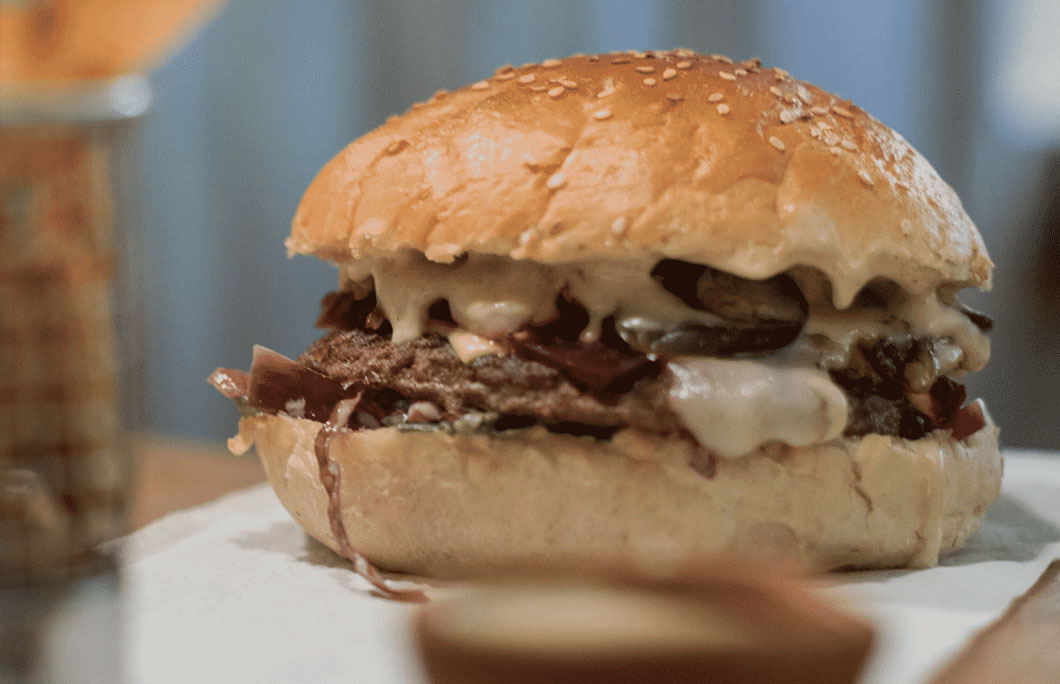 8th. Burger Factory – Goa
This place lives up to its name and serves all the burgers and sliders you could ever want. The freshly baked buns soak up the juices of the chunky gourmet patties flavoured with your choice of cheeses, relishes and toppings. A must-try Indian burger that never disappoints.
---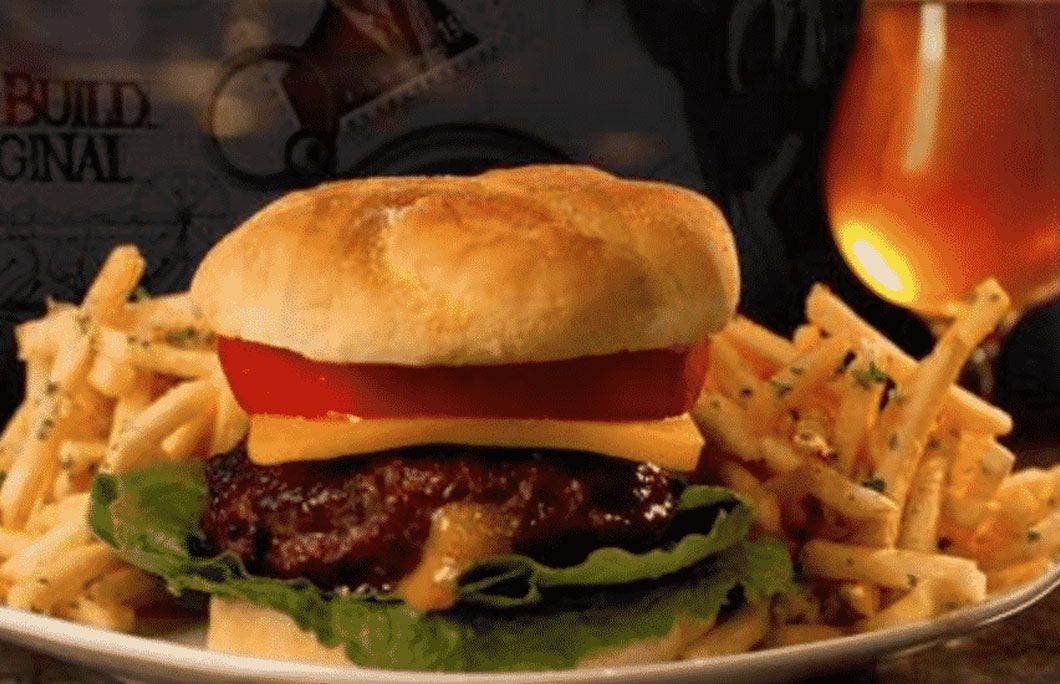 7th. Cafe Royal – Mumbai
Cafe Royal is the perfect place to come if you want to celebrate a night with friends and eat delicious Western food. They do great nachos, salads and chicken, but the star of the show is one of their juicy burgers, washed down with a refreshing glass of beer.
---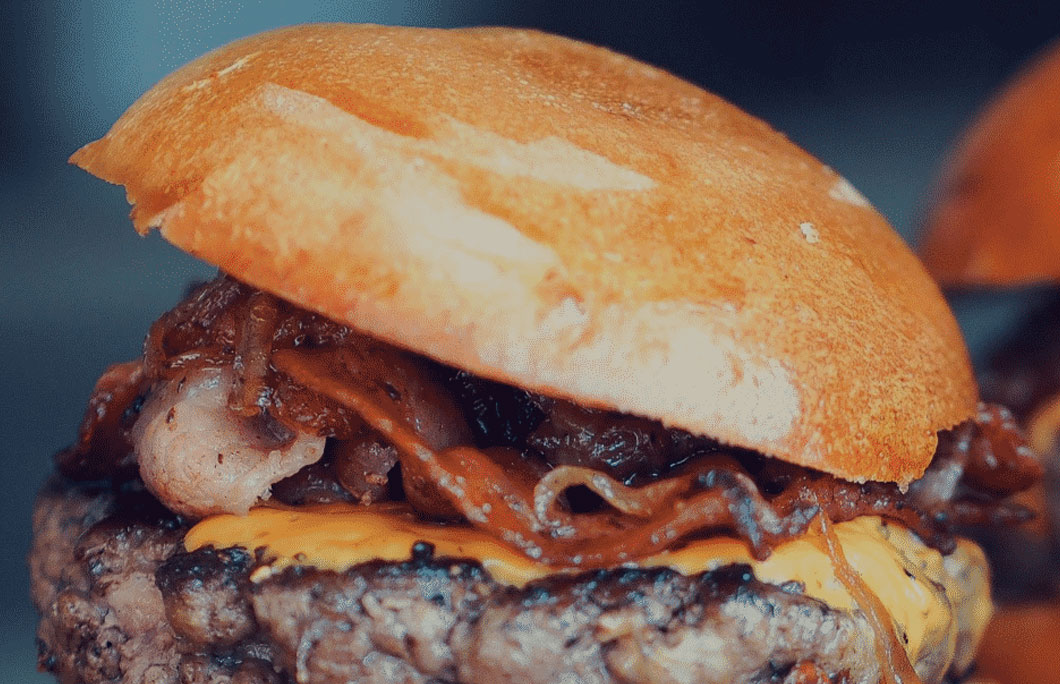 6th. Between Breads – Mumbai
Between Breads might be small but the food you'll taste here is mega mighty – from thick sandwiches to sliders and huge, overflowing burgers. There's plenty of choice on the menu for all tastes, including grilled mushroom patties, crispy fried chicken and classic beef.
---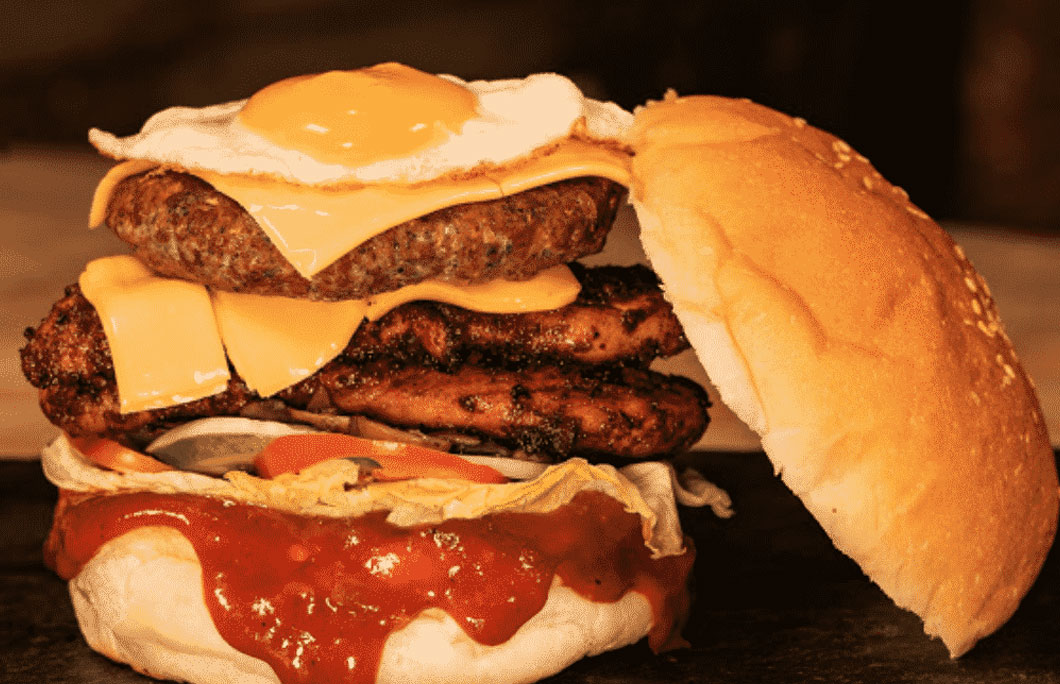 5th. Charcoal BBQ Madhapur – Hyderabad
For mouthwatering burgers you can't miss out on a visit to this charcoal barbecue restaurant. The burger patties are all grilled for maximum flavour and range from tender and juicy beef to chargrilled chicken. It's an American burger joint that benefits from its focus on great meat.
---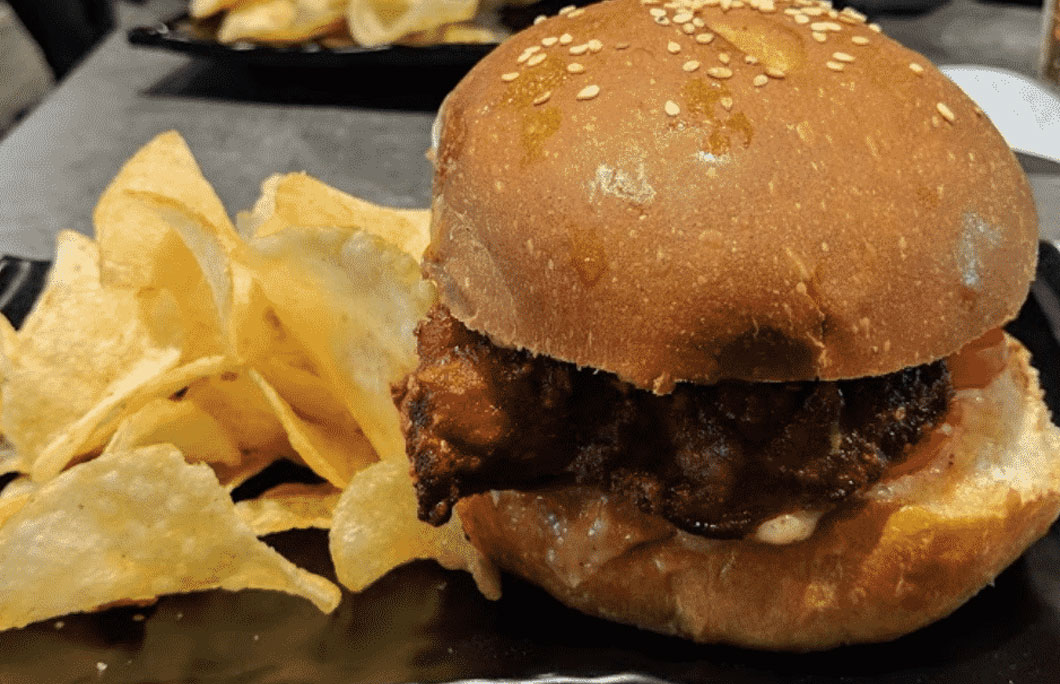 4th. Truffles – Bangalore
Part of the popular Truffles chain of resto-cafes, this is where you'll find Bangalore's young crowd hanging out in the evenings, so there's always a great buzz here. The menu is extensive but don't worry, basically everything tastes incredible. Go for the Tandoori chicken burger or the spicy lamb patty stuffed with cheese.
---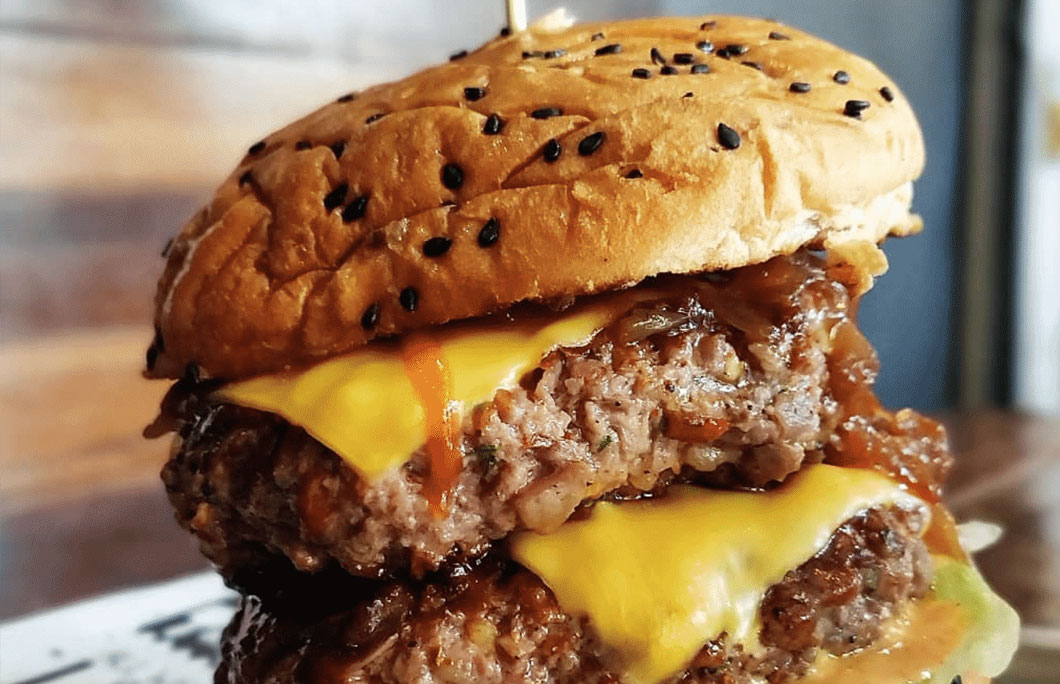 3rd. Jimis Burger – Mumbai
Stuff yourself with a choice of buffalo, pork, mutton, chicken, fish or veggie burgers at this incredible, casual burger joint where the food tastes just as good as it looks. If you like an Indian burger that's stacked high with toppings and dripping jus and cheese, this is the place for you.
---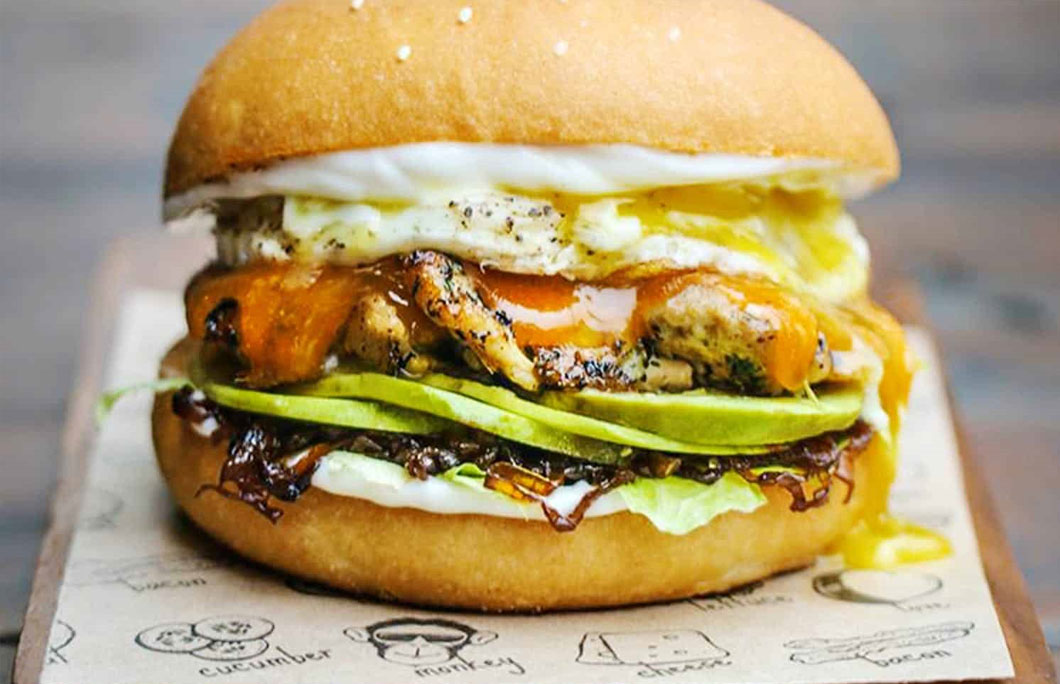 2nd. Monkey Bar – Delhi
This hip Indian gastrobar chain might be best known for its boutique cocktails, but the burgers here are just as impressive. The toppings include ripe avocado, spicy sauce, crispy fried onions and egg, and there's also a black sesame bun. The perfect place to start – and finish – off your night.
---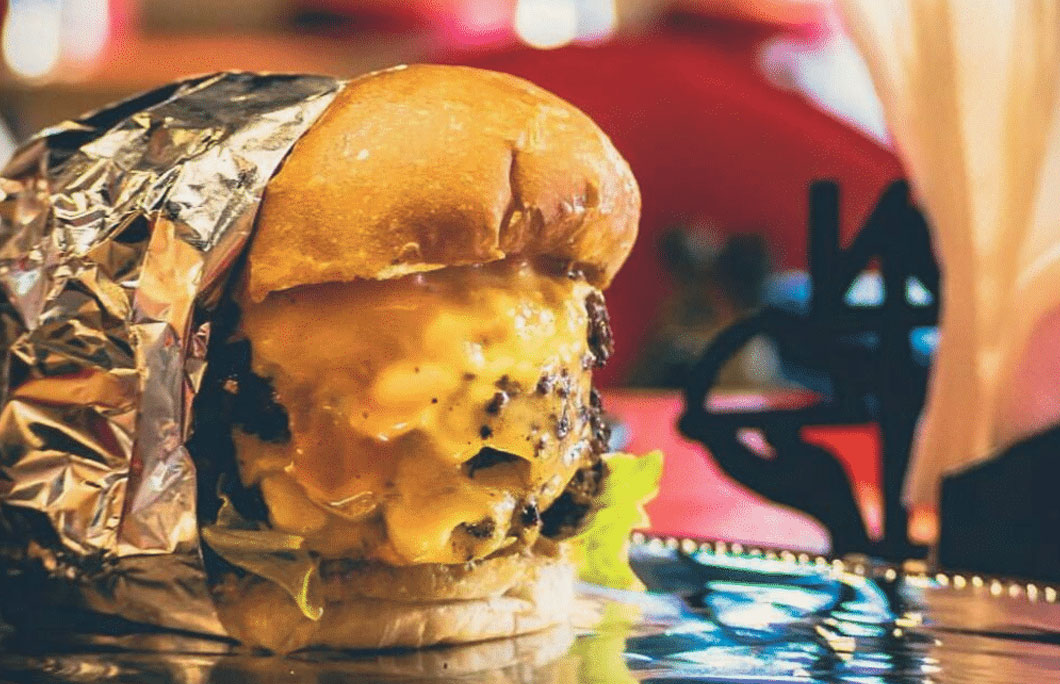 1st. The Burger Junction – Kerala
We recently named this burger as one of the top 50 burgers in the world, so that tells you everything you need to know about this outstanding Indian burger. It's one of the tastiest things you'll ever eat; it's world-class because they use only the freshest ingredients and grind their meat daily. You simply have to try it to see how good it is.
---