Cannot decide whether to choose Nerja Vs Estepona?
Nerja and Estepona are two of Andalucia's most popular sun-soaked towns. On the surface, they're pretty similar – both boast fabulous food, year-round sunshine and endless sandy stretches – but dig a little deeper and you'll discover they each sway to a very different rhythm. Unsure about which destination is for you? Take a look at our handy comparison to help you decide between the two.
Nerja Vs Estepona: How to Choose Between the Two
Overview – is Nerja or Estepona better?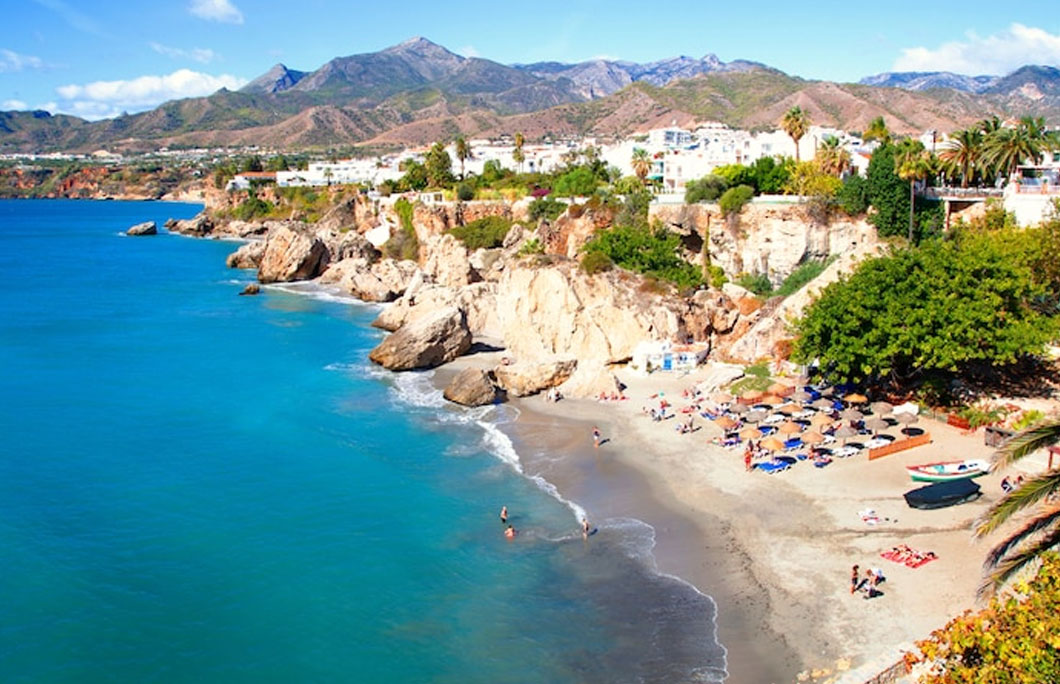 Situated 50 km east of Malaga, in the southeast of Axarquia, Nerja is a lovely, laid-back coastal resort town. Stretching across 85 sq. km, it has a population of just 22,000 people though the headcount rises considerably during the summer months. It boasts a dramatic backdrop, squeezed between the soaring Sierra Almijara and the sparkling seas of the Costa del Sol. Unlike so much of the region, developers didn't have much success here in the 1960s so most of the town has retained its traditional character. While you'll find dozens of souvenir shops and tour operators flogging their wares, as well as an ever growing-brigade of package holidayers, the town has managed to hold onto its sunny southern character too. From July-September the town is overwhelmed with tourists, so if you're looking for a little seclusion it's best to avoid this time of year.
Estepona sits 72 km west of Malaga. At almost 140,00 sq. km, it's close to double the size of Nerja, but as coastal towns go it's still pretty small. Dating back to the 4th century, Estepona was once an important Moorish centre due to its proximity to Gibraltar. For that reason, it's far from vacuous and there's plenty to keep those looking for a little more than beach bumming busy. It was one of the first resorts to attract foreign residents to the Costa del Sol, so there are lots of hotels, apartments and villas to choose from too. While it is popular with foreign holidaymakers, it's remained one of Spain's favourite other summer holiday destinations.
---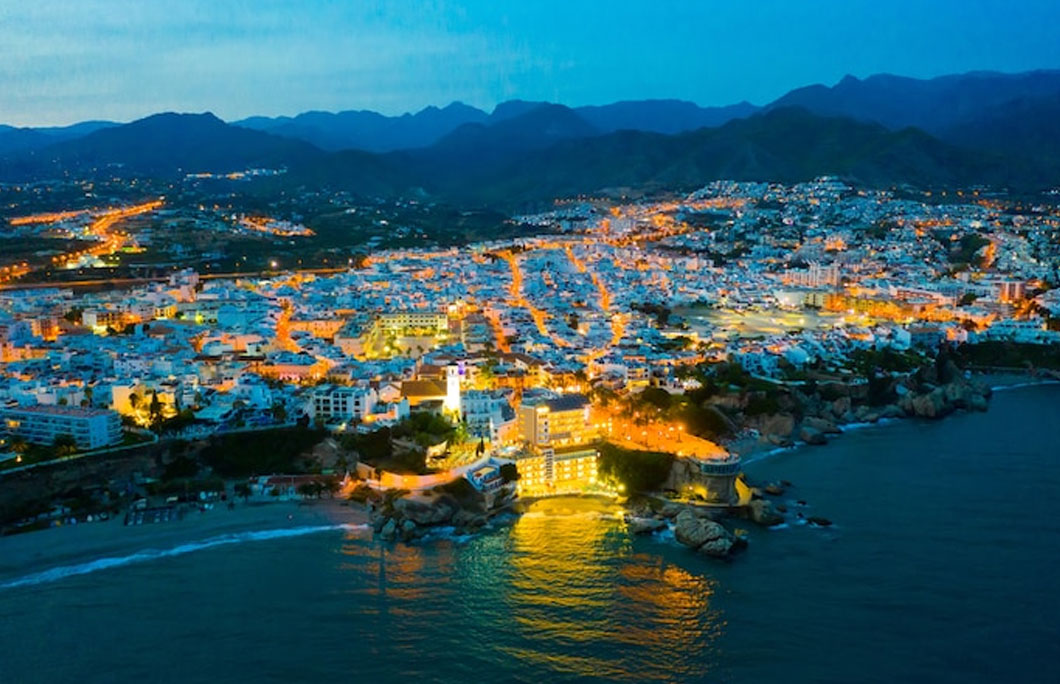 Nerja
The Cueva de Nerja is Nerja's crowning sightseeing stop. In 1959, five local chicos stumbled across the complex of caves one evening while looking for bats. Inside, they found evidence of human activity dating back five million years. It's a short and easy bus journey to the caverns and well worth the extra effort to see the extraordinary rock formations once inhabited by Stone Age hunters.
Beyond the caves, the Museo de Nerja offers a fascinating insight into the history of the town, dating all the way back to the Paleolithic period until the 1960s tourism boom. Highlights include artefacts dating back to the Stone Age, as well as a skeleton of an ancient cave dweller. The museum is located in Nerja's pretty city centre, which is packed full of bars, restaurants and arts and crafts shops.
The Balcon de Europa is another of the town's top highlights. Once a fortress from which locals scanned the seas for pirates, today it offers one of the region's prettiest viewpoints. For more views, there's a string of hikes to choose from in Nerja, including the El Cielo peak in The Sierras de Tejeda.
While summertime is fiesta time for most of Spain, Nerja offers up a particularly good party come June. The Noche de San Juan (St. John's Day) involves barbecues, sizzling seafood, dancing and swimming into the early hours.
---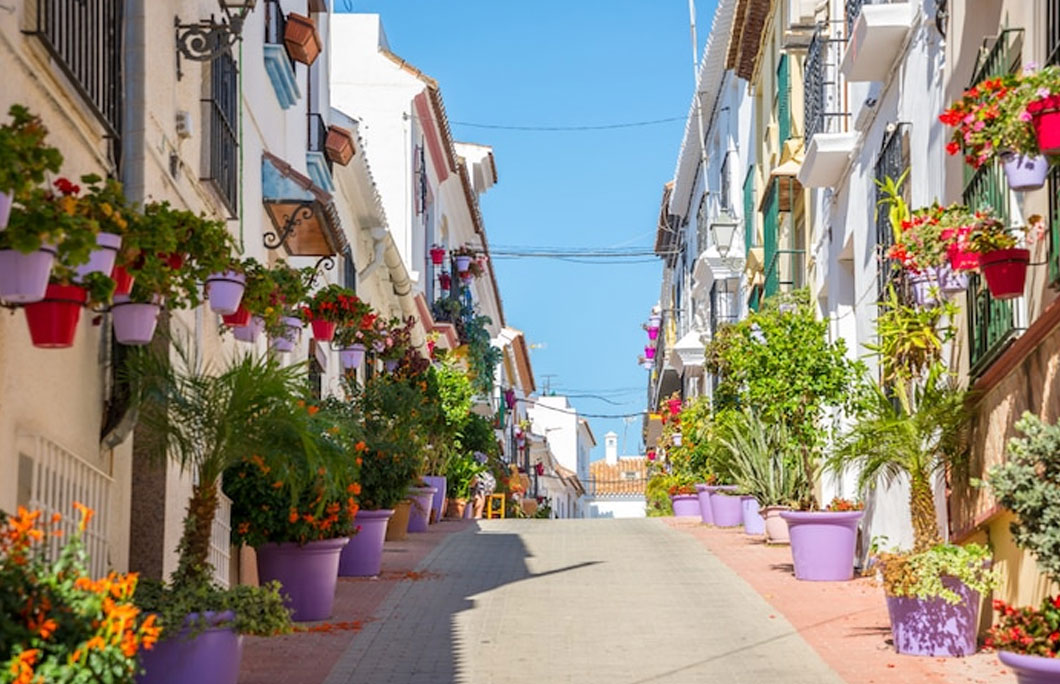 A typical street in old city Estepona with colorful flower pots. Estepona, Andalusia, Spain
Estepona
Estepona is best-known for its strip of beaches, but it has a lovely historic centre too. The cobbled streets are lined with whitewash villas and bright begonia flowers, which makes for some great Instagram content. Most of the town's sights are concentrated in this district too, including the Castillo de San Luis, a 15th-century fortress and the Plaza del Reloj, a picturesque bell tower in the heart of a scenic square.
Estepona Marina, which sits on the opposite side of town, is well worth a wander too. You'll find a string of cafes, bars and restaurants with a waterside setting and views of the yachts for an insight into how the other half lives.
It's a popular spot with golfers too. Of the area's many golf courses, Estepona Golf Course, Paraiso Golf Club and Valderrama Golf Club are the most popular. The latter hosts the Volvo Masters every year.
Meanwhile, budding botanists should hotfoot to the Orchadium Estepona – home to 1,500 species of orchid (the largest collection in Europe) and 5000 subtropical plants, flowers and trees.
---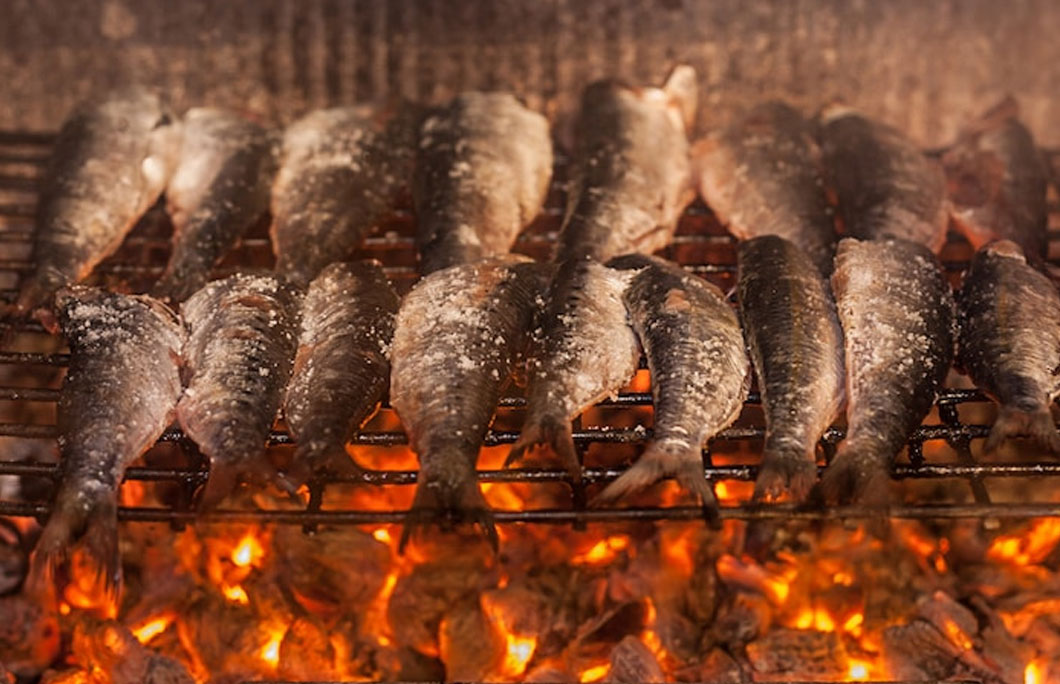 Both Nerja and Estepona offer traditional Andalucian fare in spades. You'll find everything including traditional paella (rice, tomatoes and chicken or rabbit), seafood fideuà, salmorejo and espinacas con garbanzos, a melt-in-your-mouth mixture of chickpeas, spinach and salty pork. Like most of the south coast, chirringuitos come alive in the summertime too. These beach bars cook up casual dishes like grilled sardines seasoned with lemon and salt.
Nerja is packed with brilliant tapas restaurants. Some of its most popular include Mo's Gastrotapas, La Capilla de Mar and Redondo Bar. Estepona also boasts brilliant tapas restaurants but for some of the best seafood in the region, head to La Escollera. Dockworkers and local families flock to the port-side eatery for no-frills, fresh seafood.
---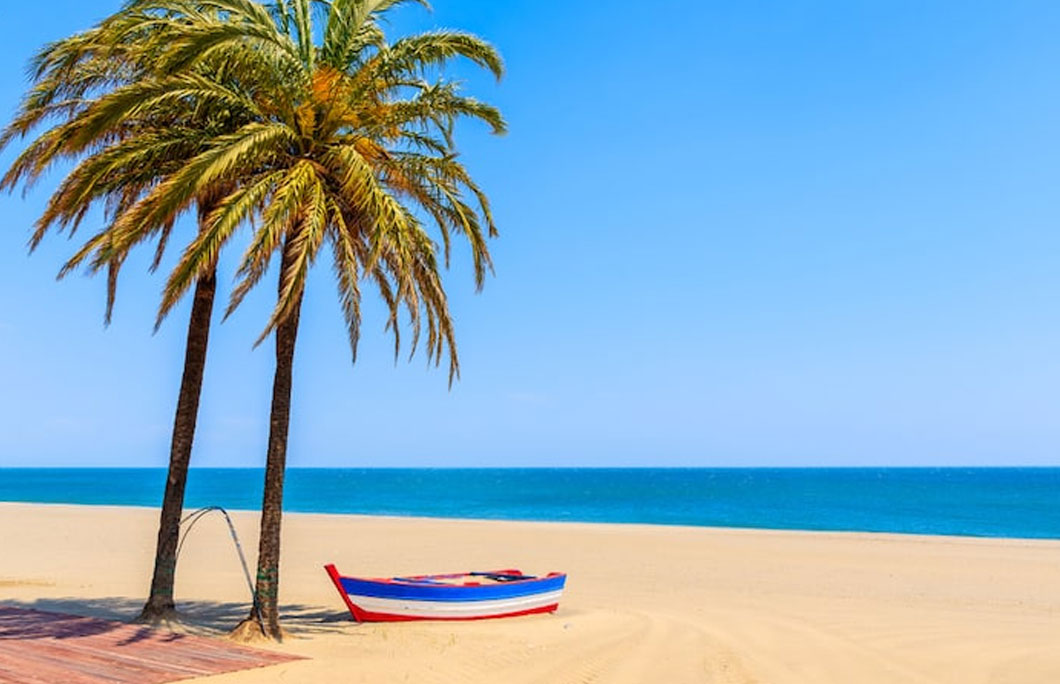 Nerja boasts a wide variety of beaches along its 14 km coastline, from blockbuster blue flag resorts to secluded coves. In the summertime, beach conditions are excellent, with clear and calm waters. Most of those closest to the town centre are well developed, with public toilets, showers and restaurants. Burriana Beach is easiest to access from the town centre. The 700 metre beach is lined with chiringuitos, volleyball courts and children's playgrounds too. Calahonda Beach is the town's most famous beach, accessible by a tiny entrance next to the Balcon de Europa. For something more offbeat, there's Playa del Canuelo. Located on the rugged eastern coast, the beaches here are more secluded with a couple of summer-only restaurants at most.
Estepona boasts equally brilliant beaches, with fine sand, calm waters and excellent facilities. In fact, many of Estepona's beaches have been awarded the blue flag status for their high standards of cleanliness and hygiene. La Rada Beach is closest to town. From here you can kayak and windsurf too. Other popular beaches include Playa Costa Natura, Sabinillas, Puerto Duquesa and Sotogrande. The celebrated Tarifa and Costa de la Luz beaches are only a 50-minute drive away too.
---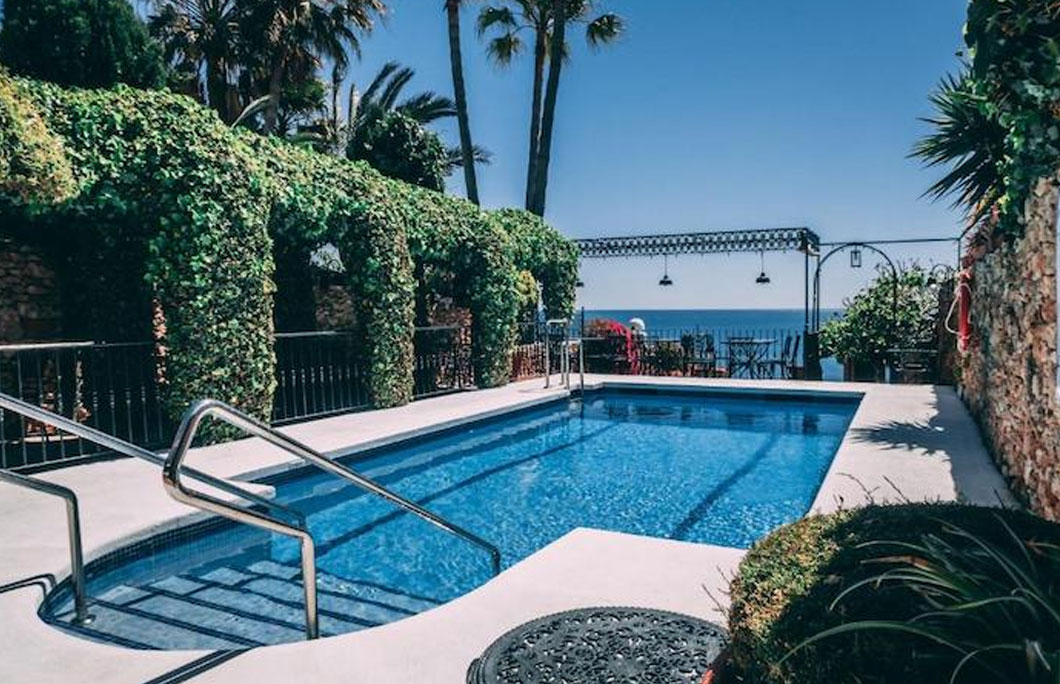 As one of the region's most beloved seaside towns, Neja unsurprisingly has an excellent range of accommodation. Plus, unlike coastal towns such as Marbella and Malaga, it's managed to avoid being dominated by resorts too. For the best views, Hotel Carabeo is an excellent choice. As well as spectacular seaside views, it's home to a brilliant tapas bar.
One of the most popular places to stay in Estepona is the charming historic centre. You'll find dozens of tiled-roofed houses in its many squares offering up rooms and apartments to rent. If you're looking for a hotel, you'll find the best closer to the beach and the port. Popular establishments include the H10 Estepona Palace, as well as Anantara Villa Padierna and Iberostar Costa del Sol.
---
Both Nerja and Estepona enjoy a sub-tropical Mediterranean climate, with hot summers and warm winters. Temperatures average 32 ºC during the summer and 15 ºC during the winter, with (mostly) sunny days throughout the year.