Where To Go For The Best Nightlife In Manchester
The nightlife in Manchester is some of the best in the UK. It's home to many beloved musical legends, so there are excellent live music venues. But there's so much more to Manchester, with each area offering a different vibe. Where you go depends on the kind of night out you're looking for, but whatever it is, you'll find it here. So, if you're coming to Manchester for a weekender, or you're moving here and want to know the best places to go out, you've come to the right place. Here's where to go for the best nightlife in Manchester.
Best Nightlife in Manchester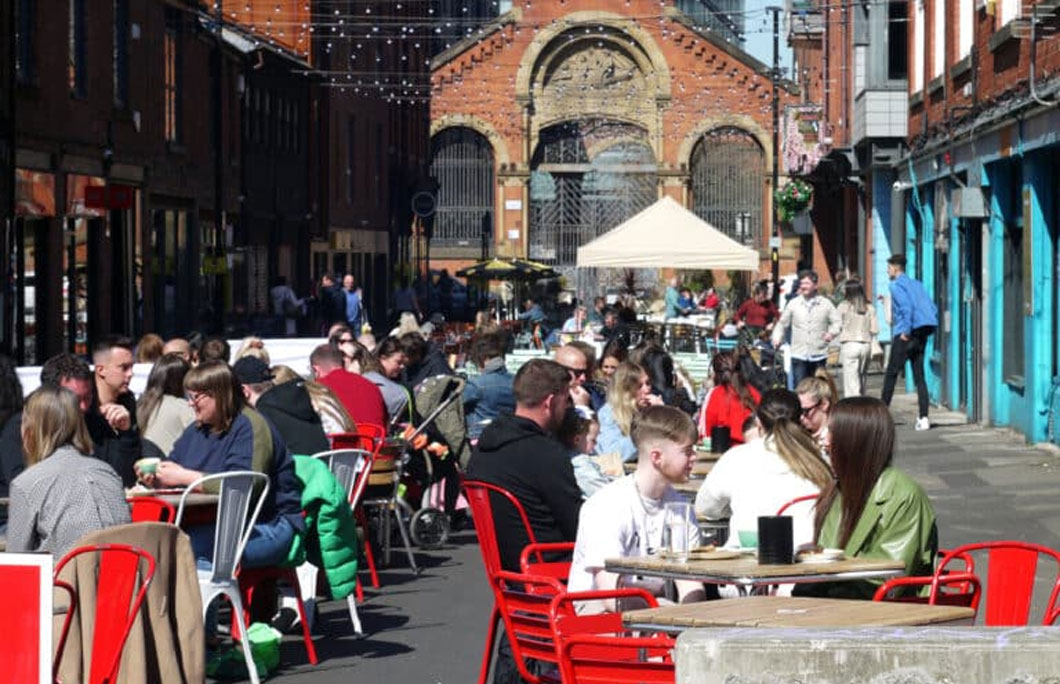 Northern Quarter
Considered the coolest part of Manchester, the Northern Quarter is a haven of cool pubs and quirky bars. The main roads that make up the Northern Quarter are Tariff Street, Tib Street, Thomas Street, Oldham Street, Dale Street, Hilton Street, and Newton Street, but there are probably more and might be different depending on who you ask. Stevenson Square is towards the end of the Northern Quarter, but arguably the busiest and liveliest bit. If you want to go to Northern Quarter but don't know where to go, start here.
The square, along with Thomas Street and a couple of others, were pedestrianised in 2021, so the whole area has a bistro, European feel that breathes new life into Manchester. There are so many places to go, but some particular highlights are Terrace, Cane & Grain, Flok, Pen and Pencil, Twenty Twenty Two, and the Freemount. There are some really great live music venues here too, including Band on the Wall and Matt & Phreds.
---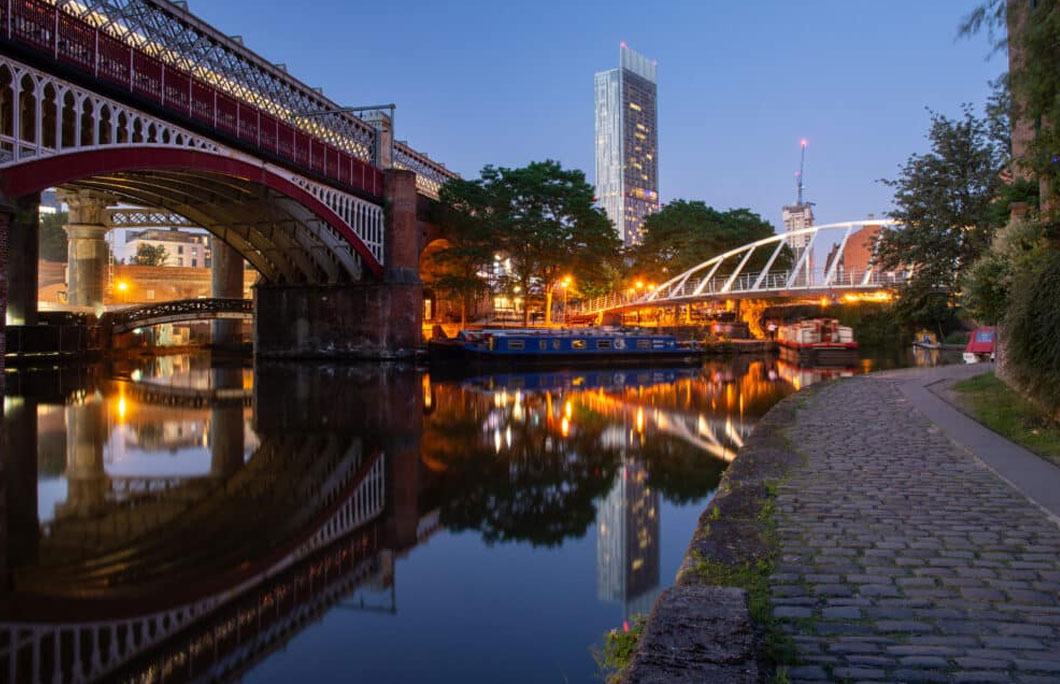 Deansgate
Deansgate is probably the most well-known nightlife area in Manchester. It's particularly popular among tourists, because it has everything you need in one place – restaurants, pubs, bars, and clubs. Some of Manchester's finest restaurants are along this road, namely Dimitri's. Generally, it's the part of town where you'll find chain bars like Be at One, Slug & Lettuce, and All Bar One, which are perfect for cocktails and usually come with a 2-4-1 deal.
Deansgate is also very close to Spinningfields, so if you waned to go fancy restaurants and bars in Spinnigfields and end up in a club on Deansgate, you could do it with ease. When you do fancy a boogie, there's a good mix of places to go. Manahatta provides the classic pop tunes that get you singing, 42s is perfect for indie music lovers, Club Liv is a popular club playing R&B tracks, and Chinawhite is Manchester's most 'bougie' club.
---
Spinningfields
Spinningfields is the best place in Manchester to go for those that like flashy, upmarket bars and clubs. Not only is it the more sophisticated part of town, but it's also visually a beautiful place in Manchester. With high-rise buildings, beautiful bars, and the canal that runs passes towards the back of Spinningfields, it's a treat for the eyes, as well as for you. Some of the area's beautiful bars include the Ivy, the Lawn Club, Australasia, and 20 Stories, which as you can probably tell by the name, has a captivating view of Manchester at 20 stories high. But it isn't all flashy bars and restaurants, if you just like the ambience of a slightly calmer part of town, with beautiful views of the canal, you can nurse a nice pint or cocktail at the Dockyard.
---
Canal Street
Otherwise known as the Gay Village, Canal Street is a Manchester institution. It's one of the UK's liveliest LGBTQ+ areas, we would go as far as to say it's one of the best in the whole of Europe. It all started at a pub on the corner of Canal Street called New Union. The pub's windows are clouded glass, so people on the outside couldn't look in. So, during the 1950s, it became a place where the LGBTQ+ community could feel meet up and feel safe.
Today, the bars and clubs sprawl across Canal Street and the roads that stem off it. Some highlights include NYNY, Thompsons, Via, and Bar Pop. Every year, Manchester celebrates Pride on August Bank Holiday, and it's one of the biggest Pride celebrations going. People spill into the streets, sporting rainbows in every which way. Over the years, it's become a festival, with live music acts and performers.
---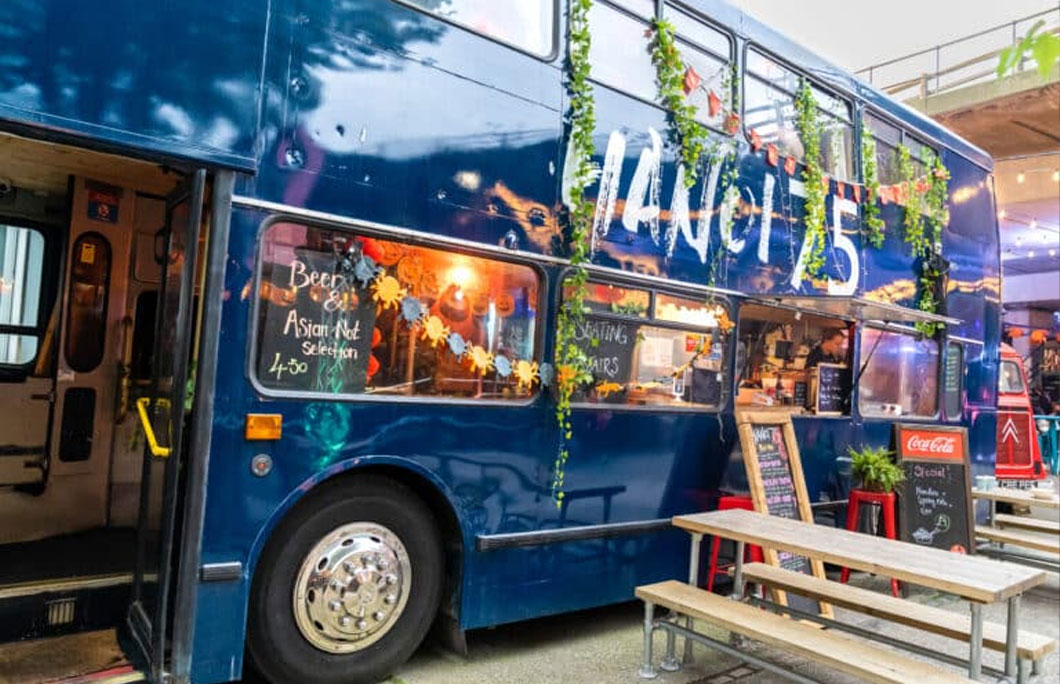 Oxford Road
Located on the edge of the city centre, Oxford Road is the hotspot for students. The actual student area is Fallowfield, which has a great nightlife itself, but Oxford Road is a great place to go out for everyone, not just students. It has some brilliant music venues, ranging from techno nights to live indie bands. YES is a particular highlight, not just for its delicious vegan kebabs, but also for its range of live music nights, from obscure DJs to popular bands.
Deaf Institute is another fantastic live music venue as well as Bread Shed, which is known to host techno DJ nights. And if you're not in the mood for music, there's a thoroughfare of bars and pubs sure to tickle your fancy. Oxford Road is also the proud home of Hatch, which is similar to Boxpark in London – a marketplace of food stalls, bars, and vintage clothes shops.
---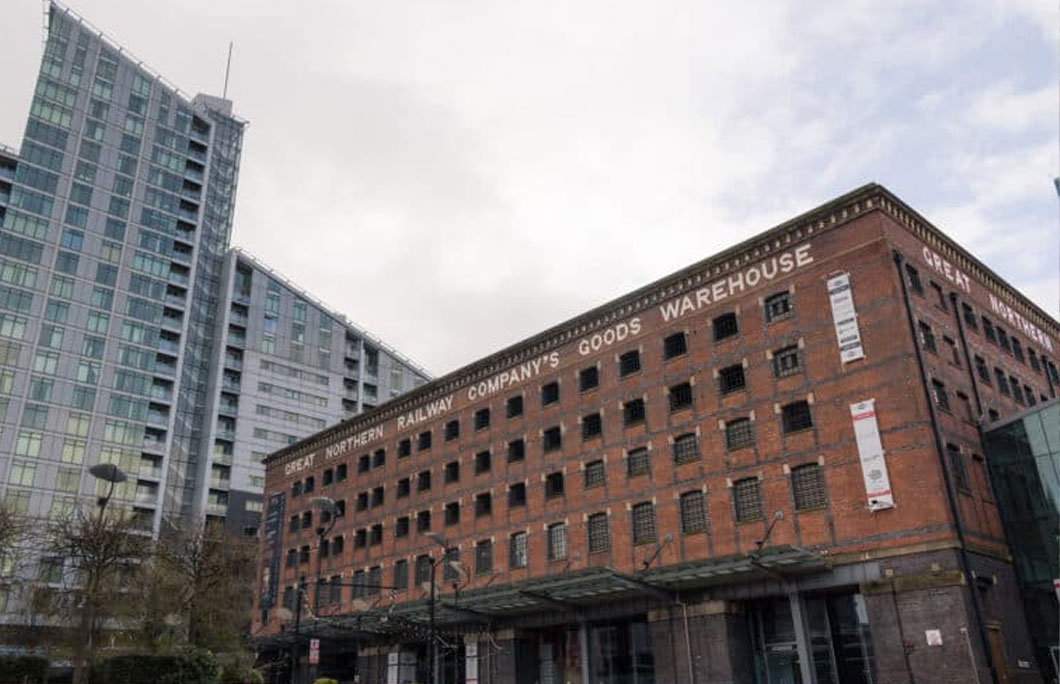 Great Northern
Great Northern is actually on Deansgate, but it has a different vibe. You could easily spend all night milling around here with fun activities like axe throwing and bowling, a great selection of restaurants, and of course, great bars and pubs. If you are planning to make a night out of it and enjoy some grub, the local Polish restaurant Platzki is a particular standout. There are some brilliant bars in Great Northern, but Albert Schloss and all of its table-dancing, live music, and stage performing fun is a cut above the rest. What started out as a Manchester institution has spread to Liverpool and Birmingham, but the original will always be here. Revelucion de Cuba is another fun place to have a boogie, and NQ64 has a plethora of retro and old-school games.
---