50 Best Pizzas in the World
Italy might be the spiritual home of pizza, but it faces stiff competition from the rest of the world for the best of the best. These days, you can find one-of-a-kind pizzas in all shapes and sizes across the globe, whether you're after chewy, blistered crusts or a buttery deep-dish pie. As well as celebrating those pizzas that honour time-old traditions and techniques, we want to shout about the pizzas that take the world's favourite food to a whole new level, be it through sustainably-sourced flour or creative combos. We've scoured the globe and listened to our audience to create this year's ultimate guide to the world's best pizzas. From Naples to New Haven, here are the best pizzas in the world in 2022.
Where are the top 50 best pizzas in the world 2022?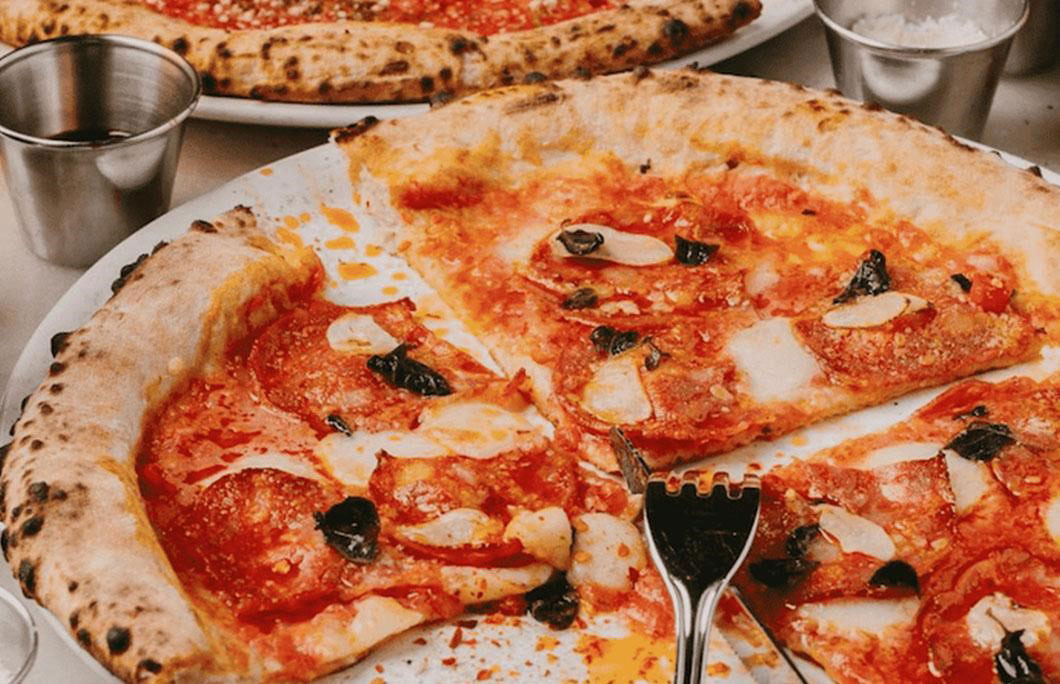 50. Motorino – Hong Kong
Motorino honours the time-old traditions of Napoli in two stylish Hong Kong settings. Pizzas here are thin and crispy, baked in a custom-made Stefano Ferrar oven at burning hot heat for less than 90 seconds. Gourmet toppings range from the traditional mozzarella di buffala to Hong Kong-inspired pork belly.
Check out the The 7 Best Pizzas In Hong Kong
---
49. Imilla Alzada – La Paz, Bolivia
La Paz is one of South America's most exciting foodie destinations, and Imilla Alzada is a case in point. The team here serve Neapolitan-style pizzas with a modern twist – think sliced cucumbers, homemade pesto and silky cheese. For the perfect pizza outing, wash it down with a local craft beer.
---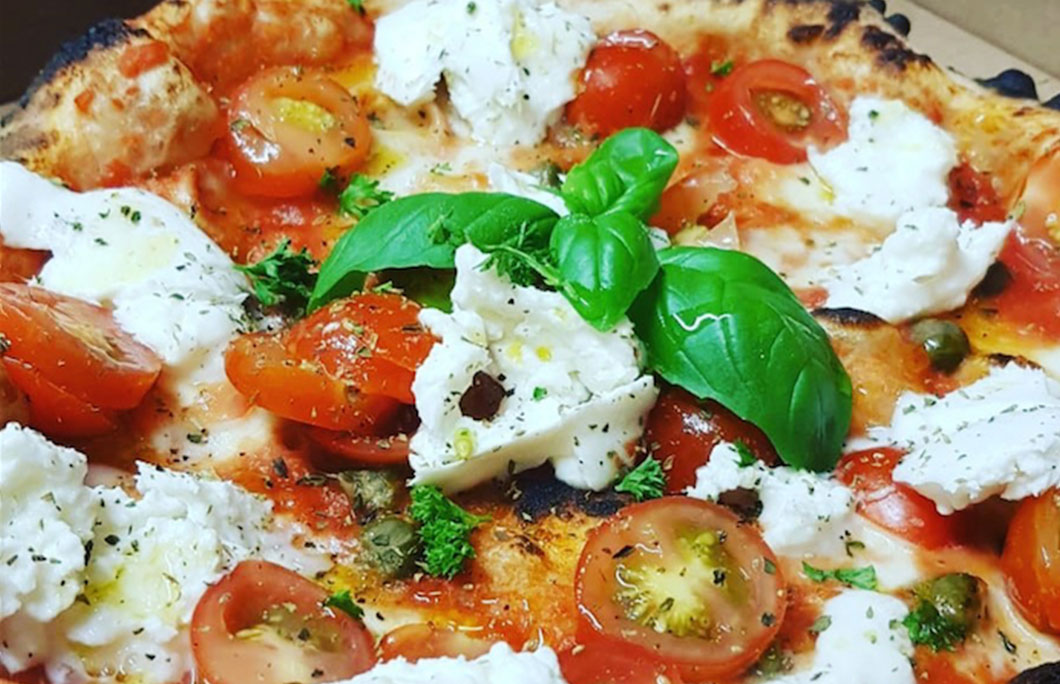 48. Restaurant 450°C – Turku, Finland
Run by Angelo Tursi and his sister Filomena, 450°C boasts some of the best Neapolitan pizza outside of Naples. Combining years of experience with uncompromising quality, the pizza here is as pillowy as any you'll find in Italy, served with a thick crust. The Pizza Napoli, topped with tomato, anchovies and capers, is faultless. Prices are cheap and cheerful thanks to its stellar location in the beating heart of the city at Turku's indoor market.
---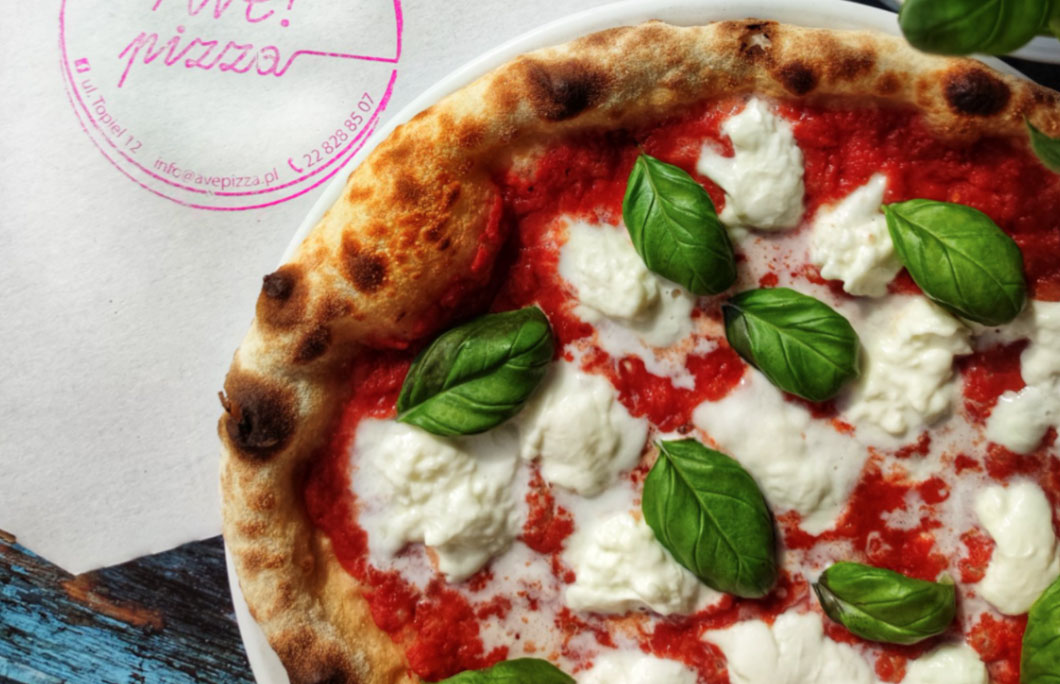 47. Ave Pizza – Warsaw, Poland
When a place imports all of its ingredients straight from Italy you can almost guarantee that the pizza is going to be out of this world. At least, that's the case with Ave Pizza in Warsaw. But, they take it well beyond simply using quality ingredients. To ensure the perfect results they prove their dough for 72 hours and cook the pizza in less than two minutes, at 450 degrees. It locks in all of the flavours you love.
---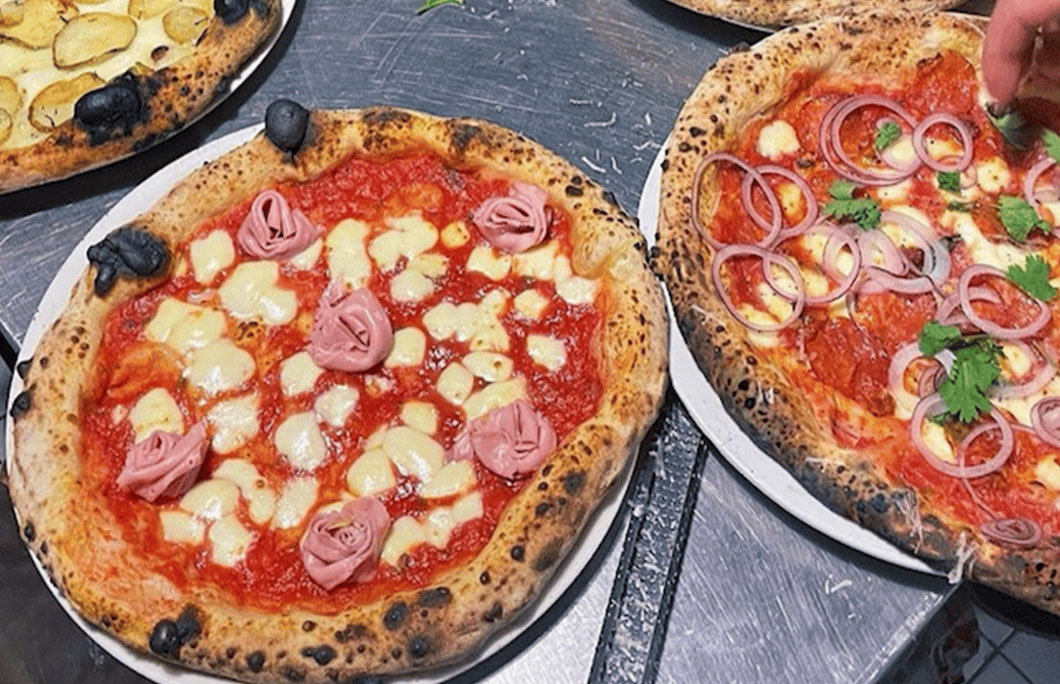 46. Ti Amo – Bueons Aires, Argentina
This female-run pizzeria is shaking up the Buenos Aires food scene with pillowy soft pizzas that could have come straight outta' Napoli. Carola Santora began making pizzas in her garden with her mother and sister, and they became so popular they quickly ran out of seats. In December 2019 they opened their first pizzeria, and the city has been a better place for it ever since.
---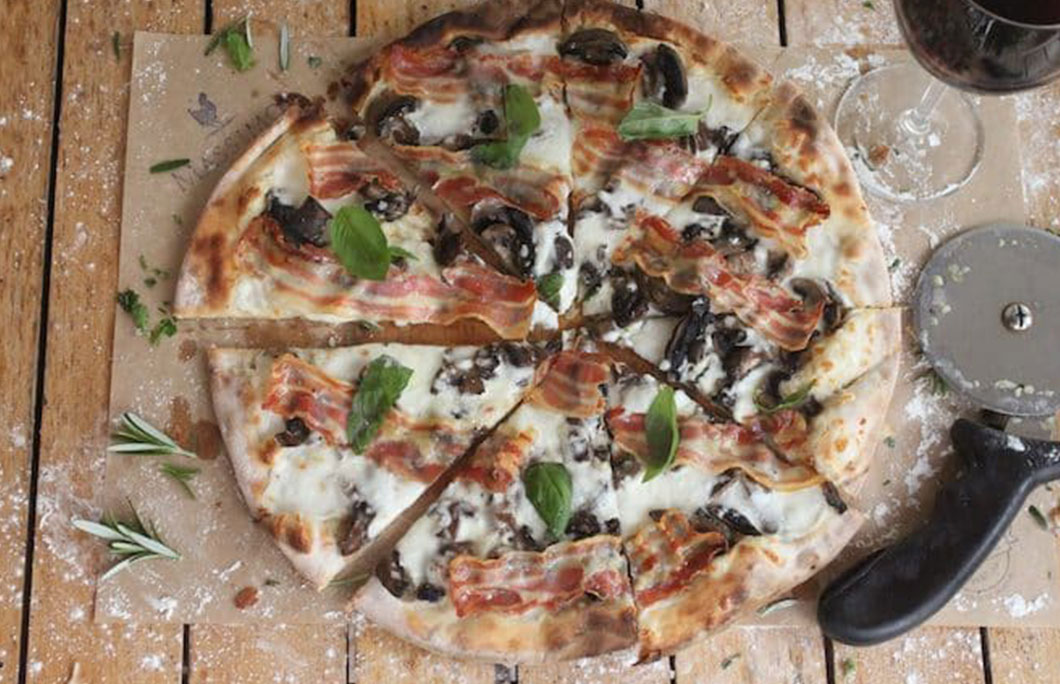 45. Massimo's – Cape Town, South Africa
At Massimo's, the pizzas are Roman-style with ultra-thin and crusty crusts, topped with seasonal ingredients and served with a smile. Many of the dishes are inspired by Massimo's home town in Piemonte, such as the Alba, made with garlic butter, soft cheese, mushrooms and truffle cream. There are at least ten vegetarian and vegan pizzas, as well as all the classics. If you're travelling with little ones, there's a separate kids menu and a jungle gym outside too, so you can tuck into your pizza without any unnecessary distractions.
---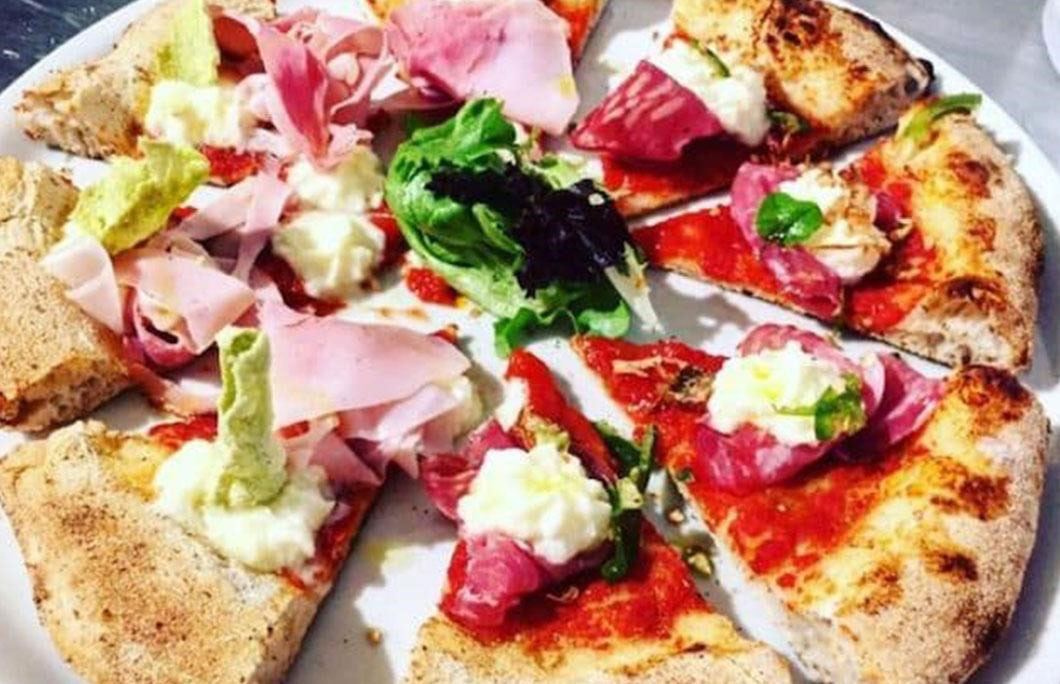 44. Al Taglio – Sydney, Australia
Set in sunny Surrey Hills, Al Taglio serves up gourmet pizzas with an emphasis on fresh, sustainable produce. Head chef and flour technician Enrico Sgrarbossa has won first place at the Rimini Giro Pizza European Championships and serves his creations in ready cut wedges to emphasise the crispy crust and flavour-packed toppings. Vegetarians, vegans and gluten-free customers are well catered for too. The Autunno, made with a pumpkin puree base, mixed mushrooms, Tuscan cabbage and heaps of provolone cheese is a big hit with carnivores and veggies alike.
---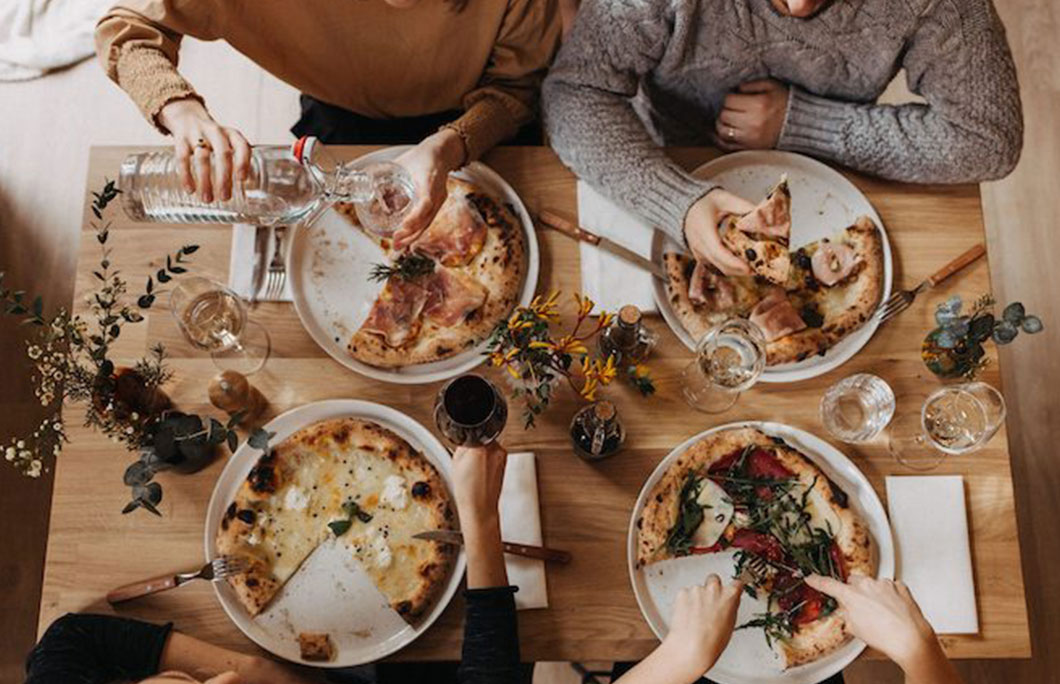 43. Belli di Mamma – Budapest, Hungary
Belli di Mamma is Hungary's best-loved pizzeria. They mix the pizza flour with wholegrain for a nuttier colour, proof it for two days and top it with fresh and locally-sourced ingredients. The result is a pizza with a light and fluffy crust, with a paper-thin base. Glorious. It's conquered the hearts of tourists and locals alike, even the biggest pizza purists among us.
---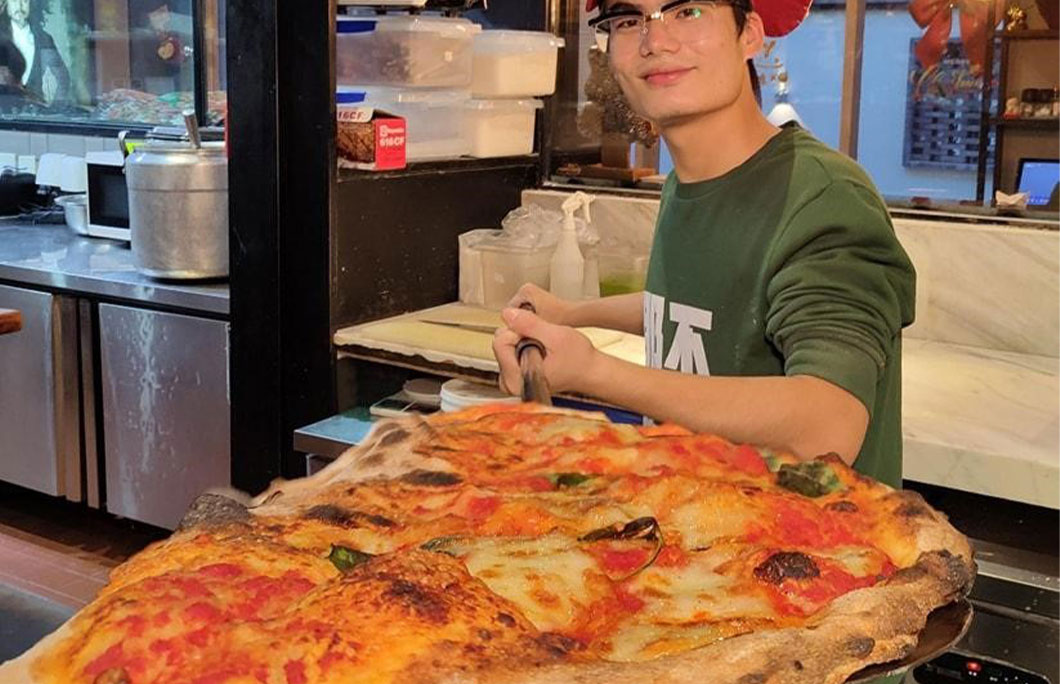 42. Bottega – Beijing, China
You might be surprised to learn that one of Naples' best pizzas can be enjoyed more than 5,000 miles away in the beating heart of Beijing. Paolo and Daniele Salvo have been making pizza since they were little nippers, and for the past three years they've been churning out pizza Napoletana with centuries-old recipes in China's capital using a wood-fired oven imported from Italy and the freshest ingredients they can get their hands on. They make their pizzas with imported Stagioni 'oo' flour under the beady-eyed supervision of Paolo, a third-generation Pizzaiolo.
---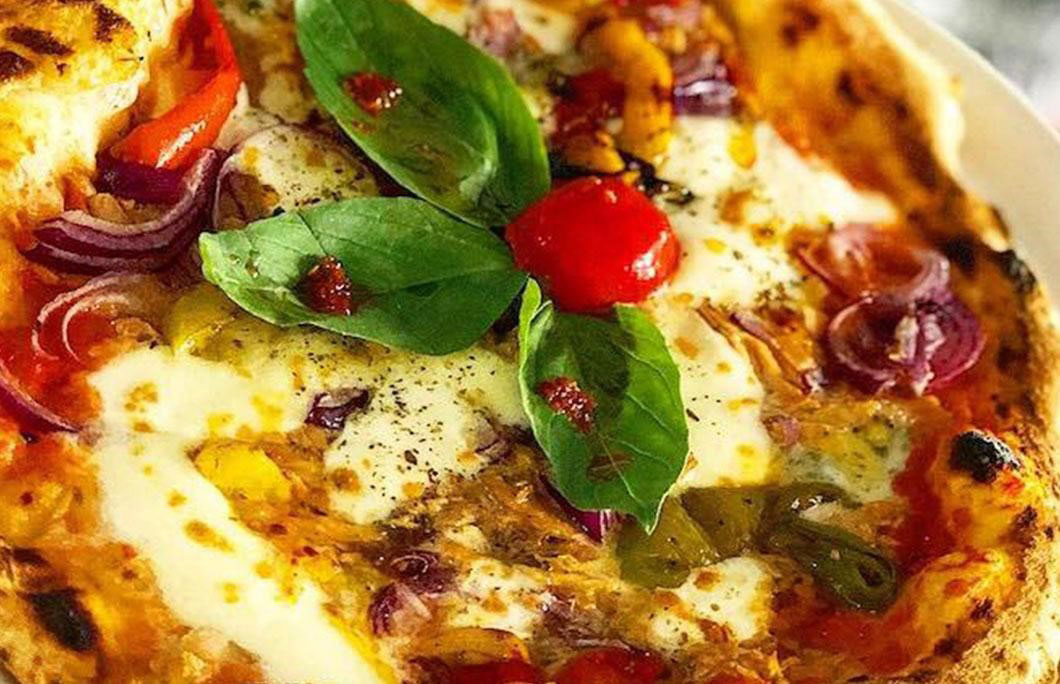 41. 60 Secondi Pizza – Munich, Germany
This laid-back pizzeria regularly places in the Top 50 Pizzerias in the World, for good reason. It's earned its accolades for its authentic Neapolitan-style base, welcoming atmosphere and sparkling service. You'll find all the usual suspects on the menu – the Margherita, the Regina, the Marinara – but the chefs really excel in their modern takes on the traditional. Try the Pizza Pazza, made with burrata, honey and walnuts, and wash it down with a cocktail.
---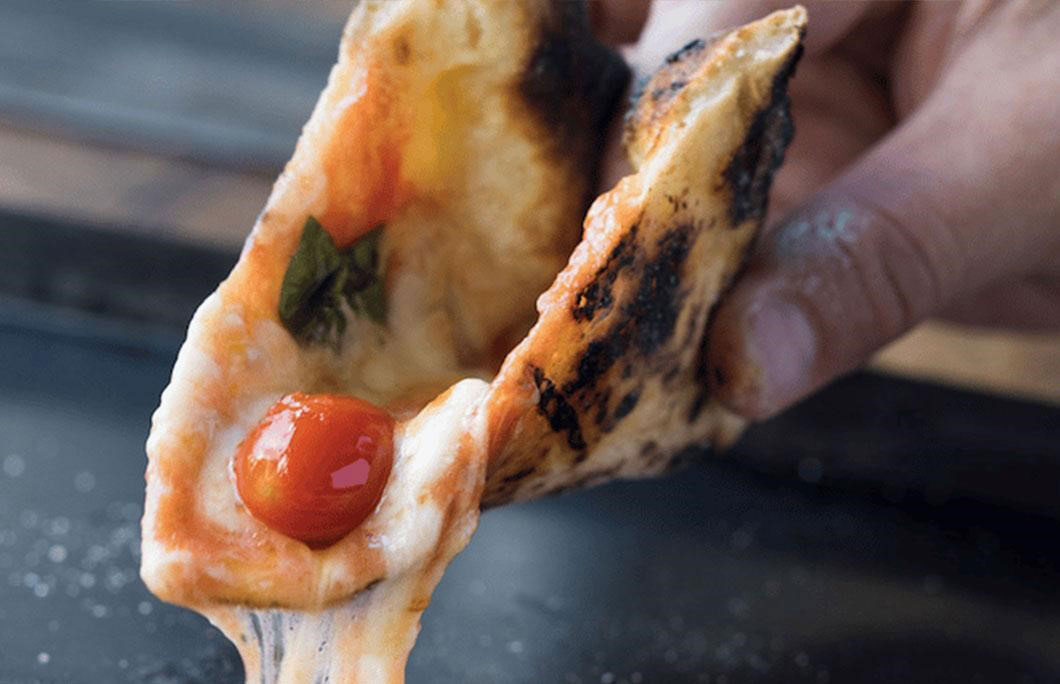 40. Pizza Studio Tamaki – Tokyo, Japan
The talented team at Pizza Studio Tamaki put a Japanese spin on Neapolitan classics by firing them up in a Japanese cedar wood oven to give a perfectly charred crust. The toppings are top-notch too, from freshly smoked mozzarella to sweet tomato sauce.
---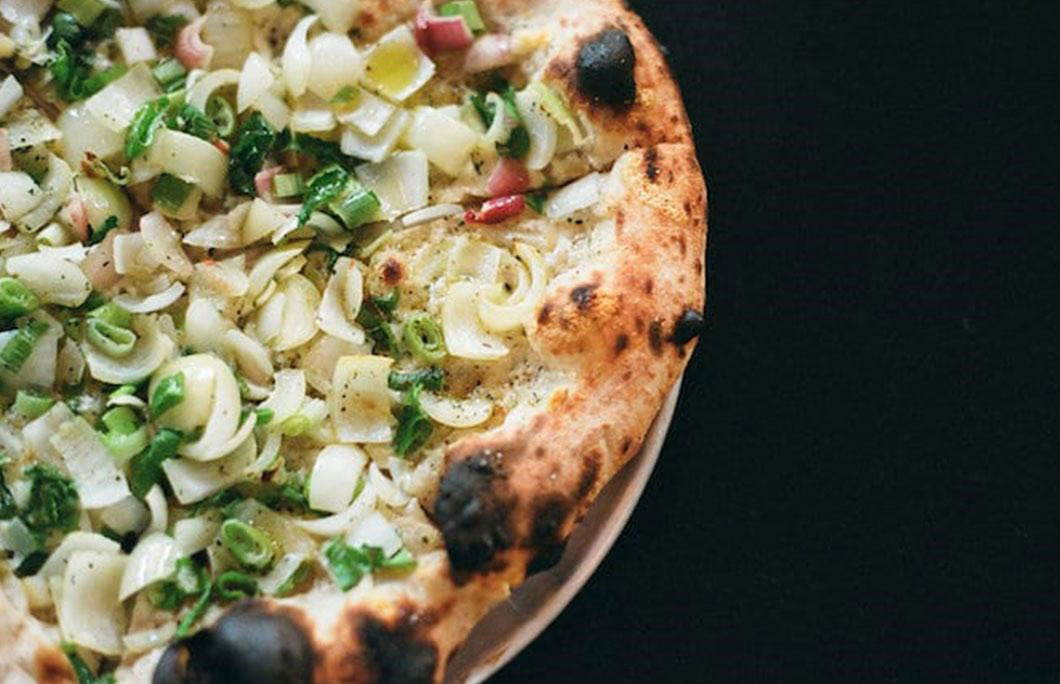 39. Ops – Brooklyn, New york
Named after the Roman goddess of the harvest, Ops is the perfect neighbourhood restaurant. Pizzas are puffy and chewy, loaded with locally sourced ingredients and classic Italian toppings. Come with an appetite, the pizzas are huge.
---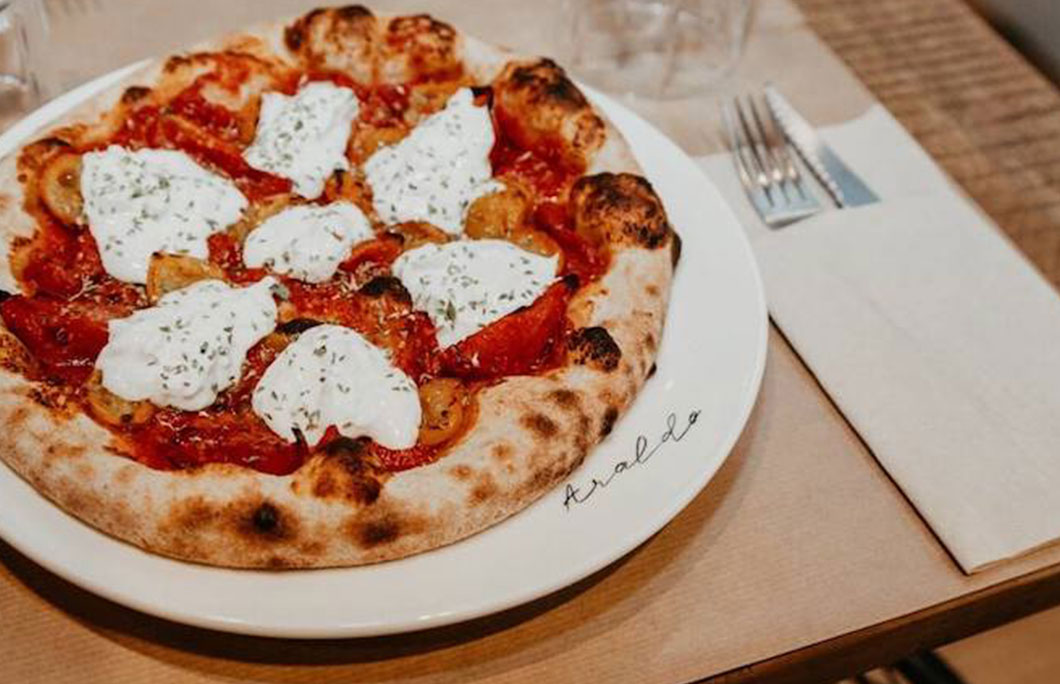 38. Araldo Arte del Gusto – Madrid, Spain
Araldo Arte del Gusto started life in Verona and quickly made a name for itself. Fast forward nearly two decades to the Spanish capital, and this restaurant is cooking up even more of a storm. The sourdough flour, left to rise for 60 hours, is key to their gloriously pillowy pizzas. The team here sources the highest-quality ingredients from Italy to top the pizzas and there are plenty of vegan-friendly options too.
---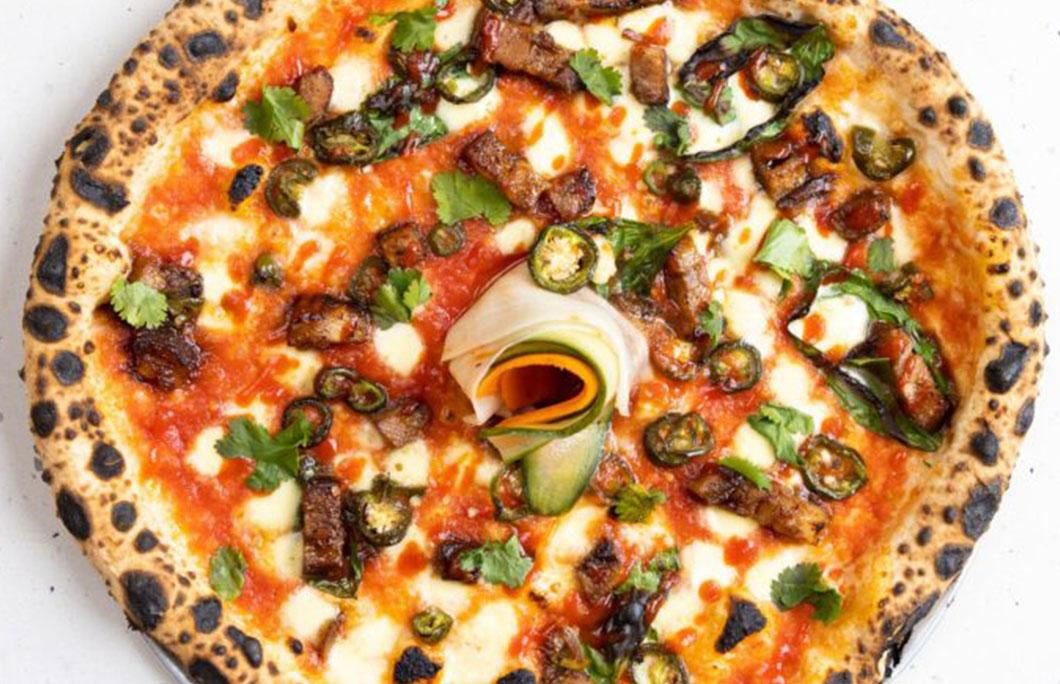 37. The Dough Bros – Galway, Ireland
The Dough Bros started life as a humble food truck, but it's since become a regular fixture on the world's most prestigious pizza rankings. The Neapolitan-style pizzas feature both Italian and locally-sourced Irish ingredients, including cold cuts and cheeses. It's not just the critics who love their pizzas either, the restaurant has overwhelmingly positive reviews online, with many proclaiming it the best pizza they've ever had – Italy included.
---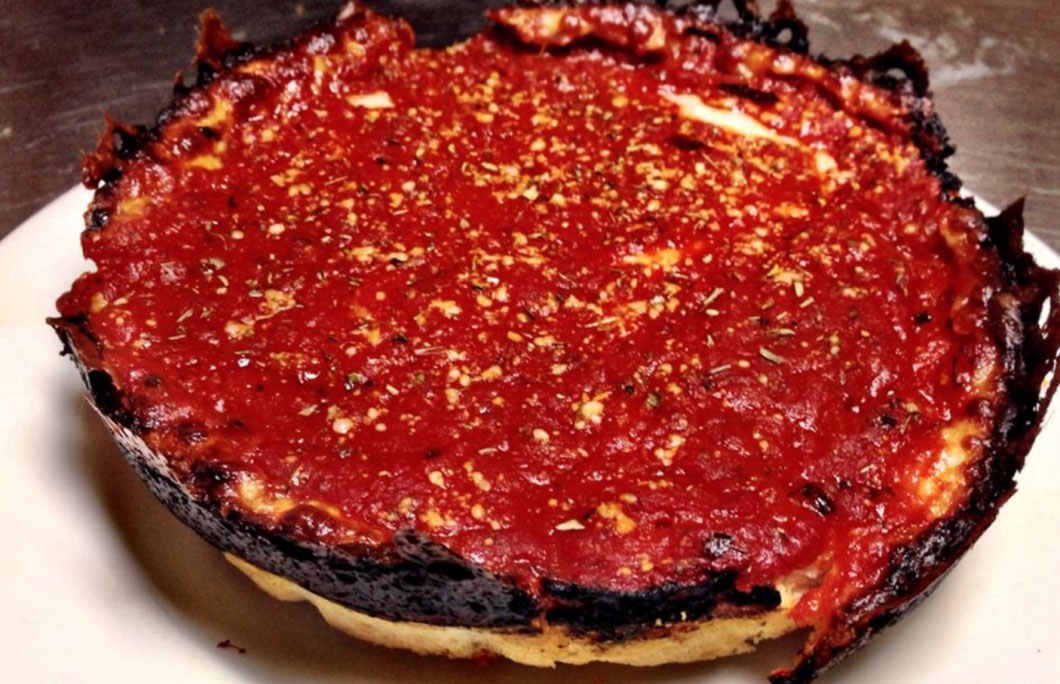 36. Pequod's – Chicago, United States
Caramelised crust. Need we say more? These buttery deep-dish pizzas are loaded with the perfect balance of gooey cheese and sweet tomato sauce, topped with spicy salamis and finished with their signature caramelized crust. You don't need to take our word for it, these pizzas are legendary.
---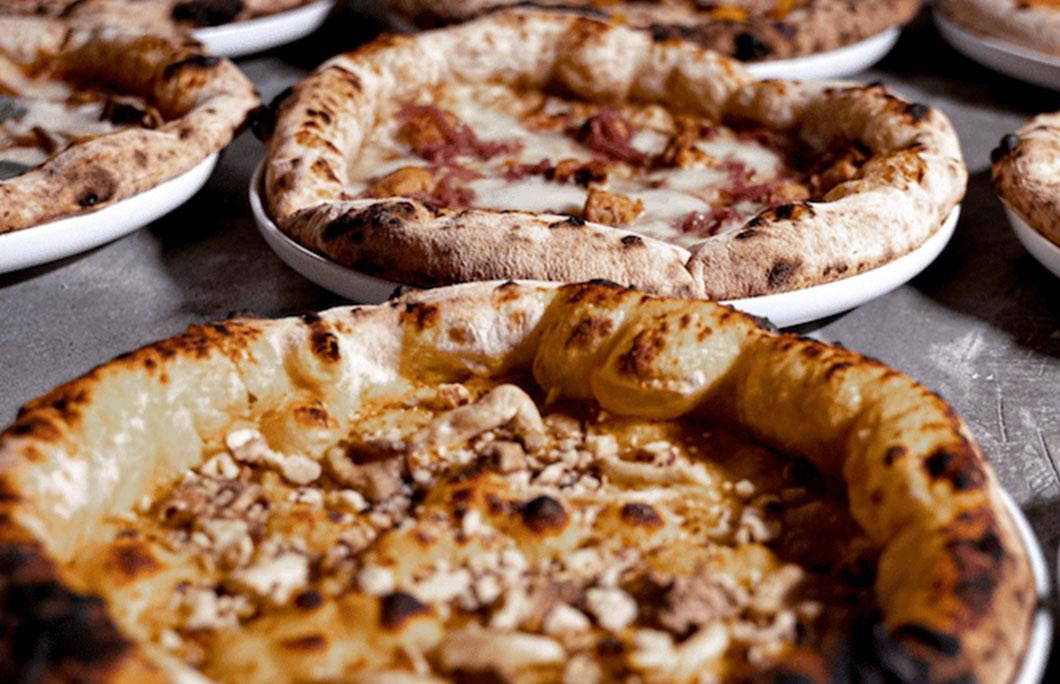 35. Fiata – Hong Kong
Salvatore Fiata, the brains behind this popular neighbourhood restaurant, says the secret to a perfect pizza is "75% moisture, 510 degrees Celsius and 100% passion". He's nailed it. Pizzas here use the freshest D.O.P label ingredients imported from Italy: his tomatoes come from Vesuvius and he brings his anchovies over from the tiny fishing village of Cetara. Opt for Salvatore's daily recommendation, the "Pizza Sasa" and a delicious cocktail.
---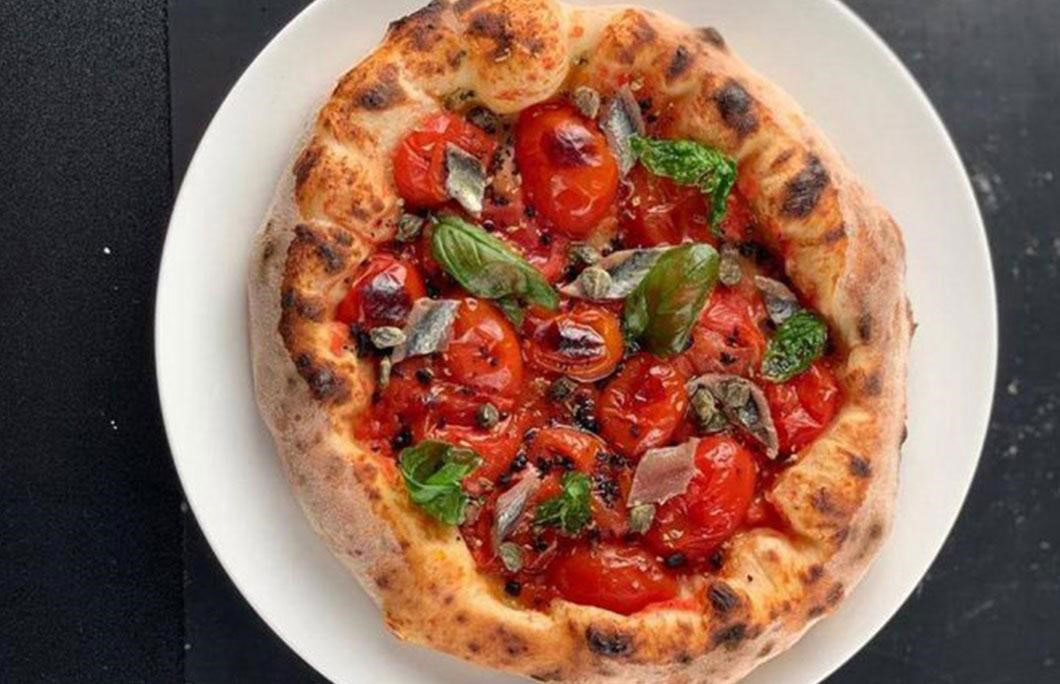 34. Pepe in Grani – Caiazzo, Italy
Famed pizzaiolo Franco, Pepe's place is always busy and never lets you down. It's considered by many to be one of the best pizzerias in the country. The team here source toppings locally and pair them creatively, using unusual ingredients such as chickpeas, endive, figs and lardo.
---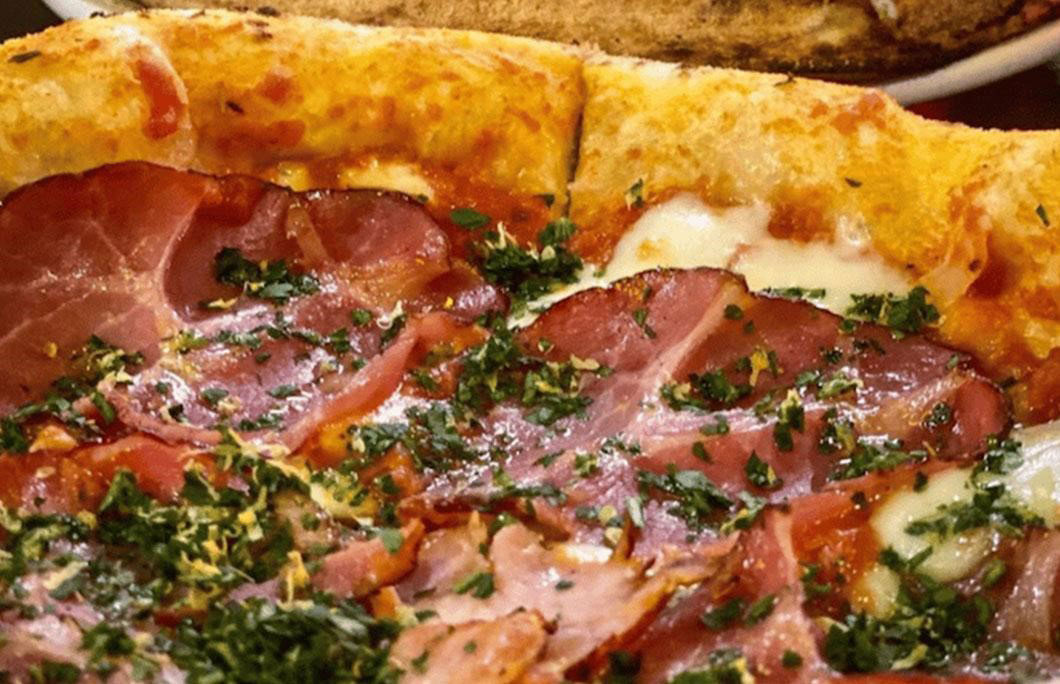 33. A Pizza Da Mocca – Sao Paolo, Brazil
You're never far from a pizza pick-me-up in Sao Paolo: the city has the most pizzeria in the world. Of all of them, A Pizza Da Mocca is the best. The team here source all their products from local artisans, except for the flour (which comes from Italy). The Amatriciana, made with grana Padano, pancetta, red onion and basil, is a plate of hot bubbling paradise.
---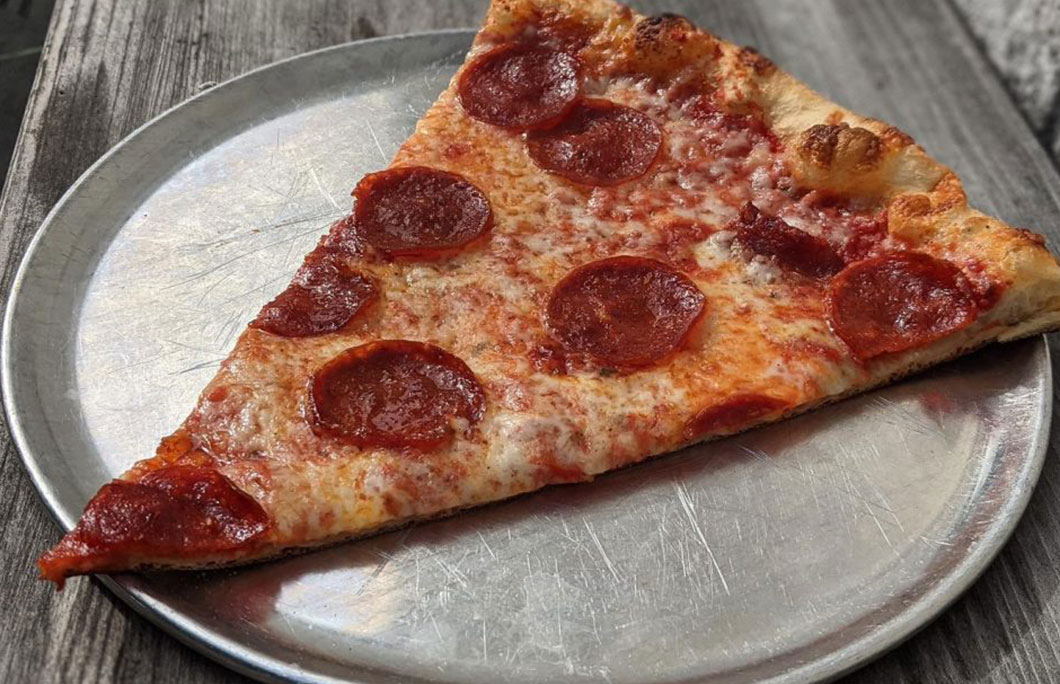 32. Pizza Delicious – New Orleans, United States
True to its name, the pizzas here are some of the most delicious in the country. The talented team here make a classically perfect pizza with pillowy dough, tangy sauce and crunchy crusts, then add a unique spin. Think sriracha pineapple and sweet peppadews. Pizzas are made from scratch using the freshest ingredients, and the menu changes seasonally too.
---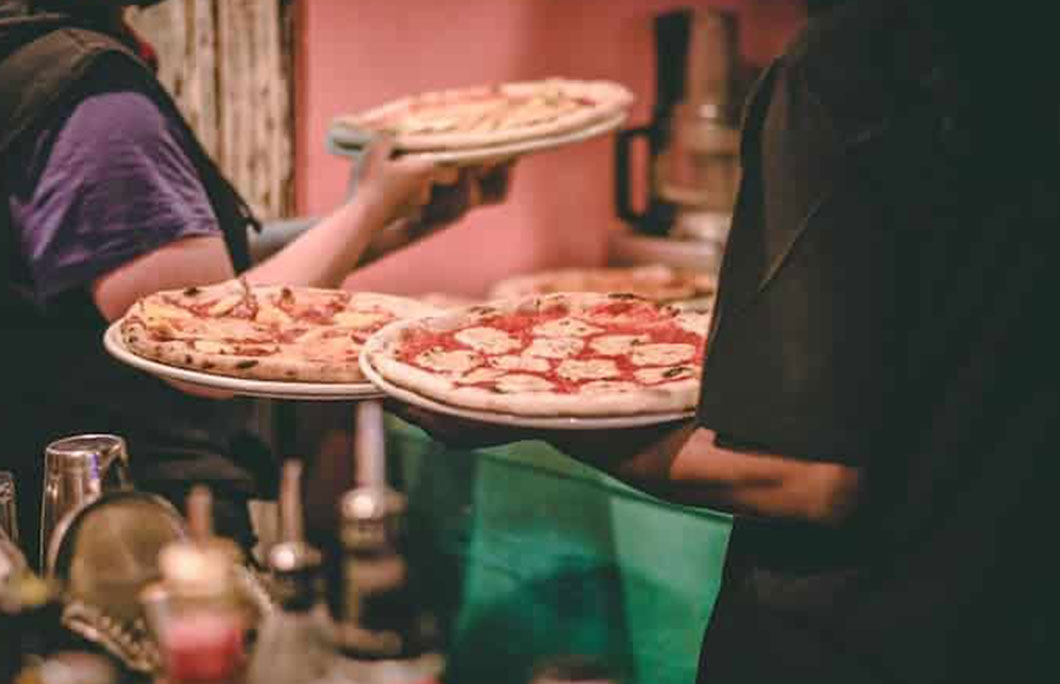 31. Ferdinando's – Cape Town, South Africa
The pizzas at Cape Town's much-loved pizzeria are wood-fired, made with Italian flour and topped with the freshest ingredients. If you're veggie or vegan you'll be well served here too: there are over 20 different vegetarian pizzas on the menu, as well as the 'Vegana', made with a thick tomato based and topped with sesame seeds, peppers, baby marrow, cherry tomatoes, avocado, aubergine and caramelised onion jam. Sounds like an enjoyable way to pack in our five a day!
---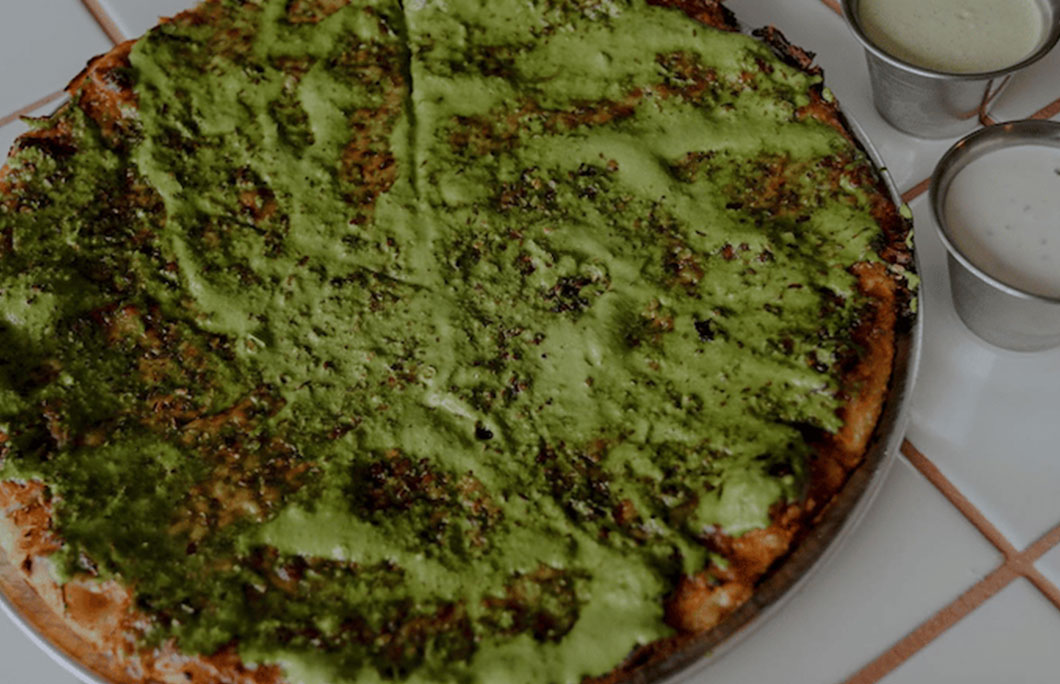 30. Pijja Palace – Los Angeles, United States
Pizza purists might turn their noses up at Pijja Palace's pizzas, but more fool them. This popular sports bar serves American fare through an Indian lens, which means pizzas here are served with brown, bubbling cheese and topped with curry-based tomato sauces, homemade Goan sausages, tandoori-roasted onions and spicy green chilli chutneys. You can choose from 12″ or 16″ bases, then choose your favourite combinations of toppings.
---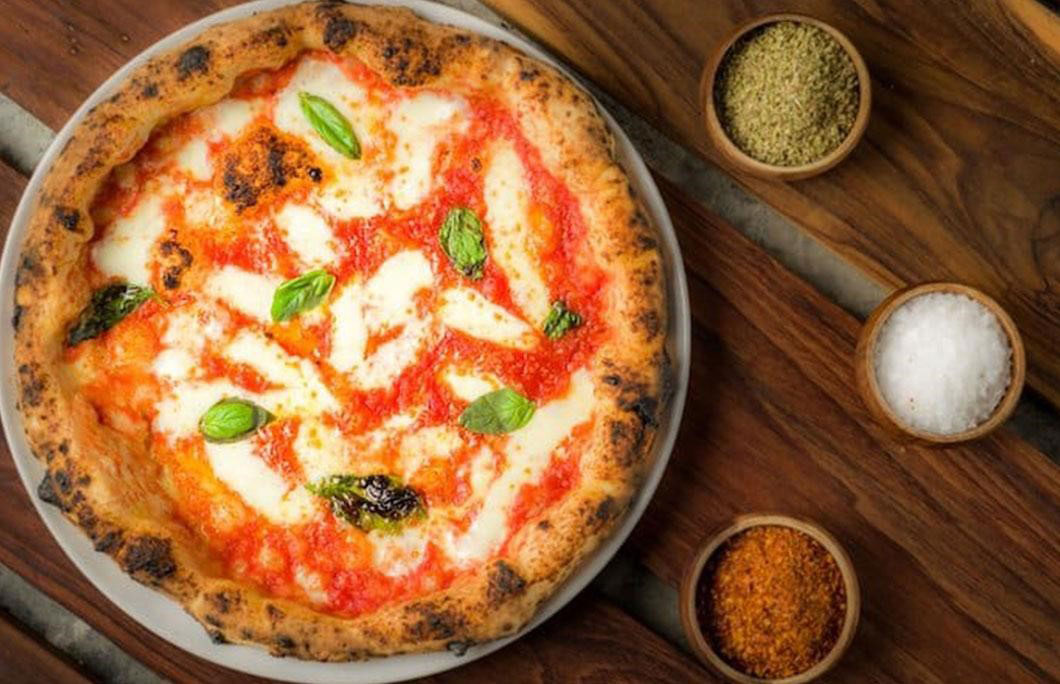 29. Peppina – Bangkok, Thailand
On the busy streets of Bangkok, the talented team at Peppina is serving up traditional pizzas according to the strict rules of the Associazione Verace Pixxa Napoletana. The result? Pillow and soft fought, with a crispness at the edges of a blistered crust. There's not a dud on the menu, but for something a little different try the Montanara, made with fried dough and topped with burrata for an ooey-gooey bite.
---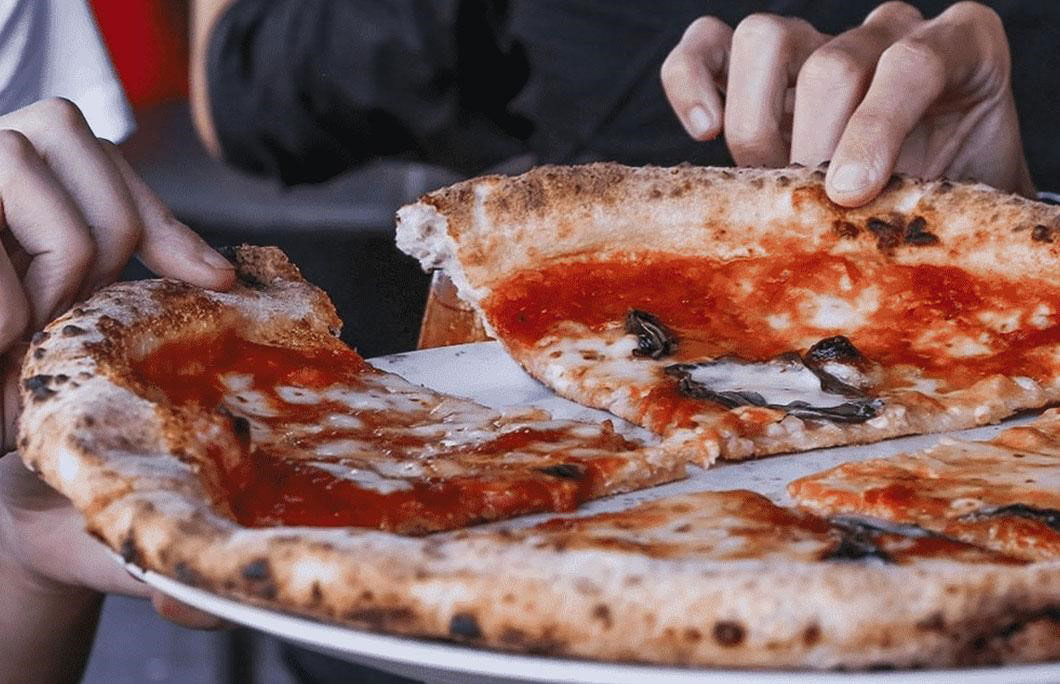 28. 400 Gradi – Brunswick, Australia
Owner Johnny was the first ever Australia to snag the coveted title of World Pizza Champion at Campionato Mondiale Della Pizza back in 2014, so he knows what he's doing. It just takes one bite of their Portofino pizza – made with San Marzano tomato, Fior di latte, cherry tomatoes, marinated garlic, chilli and oregano prawns – to fall in love. Did we mention you can get bottomless pizza, wine cocktails and soft drinks too?
---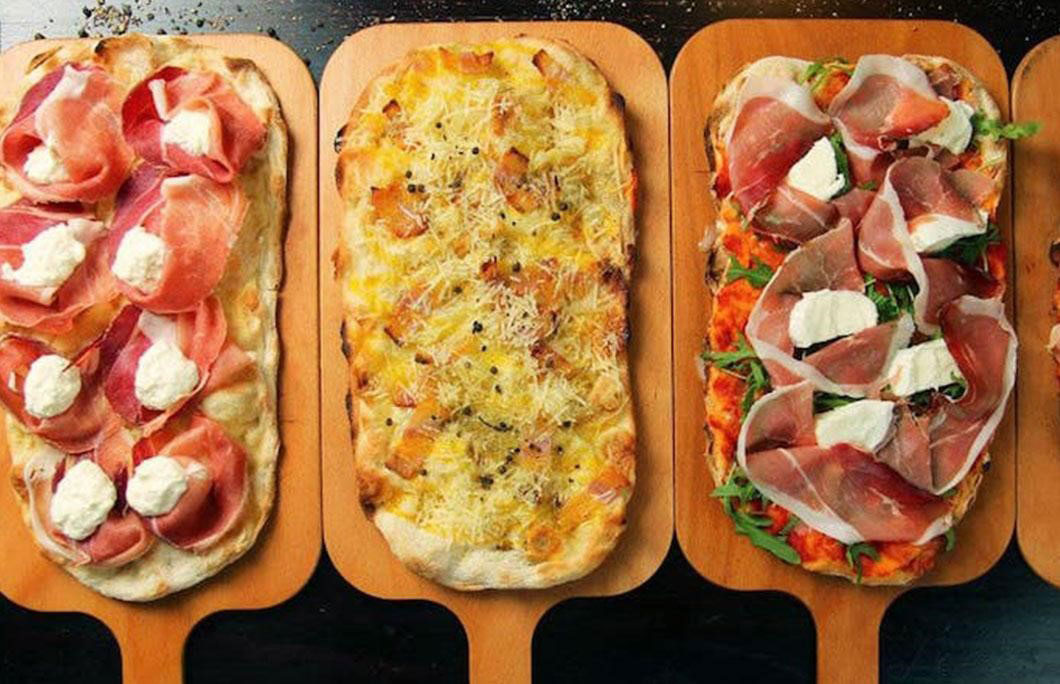 27. Sotto Pinsa Romana – Valletta, Malta
The pizzas at Sotto Pinsa Romana are simple, but far from slap-dash. You can almost taste the love and passion. Roman-style pizzas are thin, long and crispy, topped with fresh ingredients like creamy buffalo mozzarella, fresh tomatoes and locally-cured meats. Even Trip Advisor agrees: Sotto Pinsa Roman is the top restaurant in the city and has a mighty five score scoring from over 2,114 customers too.
---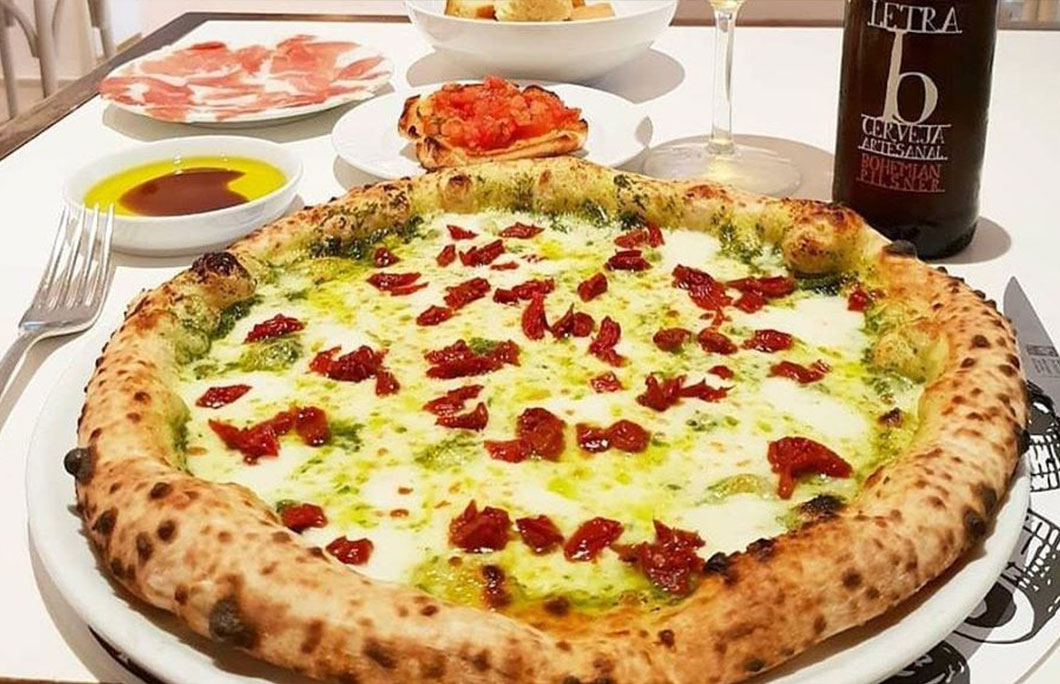 26. Forno d'Oro – Lisbon, Portugal
This Portuguese pizzeria is named for its impressive gold-lined pizza oven, built bespoke for the site. The Neapolitan pizzas here are huge, fluffy and fabulous, made with PDO-protected ingredients flown in from the motherland. You'll find all the classics on the menu, expertly made of course, alongside seasonal specials. Wash it all down with one of the restaurant's 35 beers, including some of the hardest-to-find craft beers outside of Italy.
---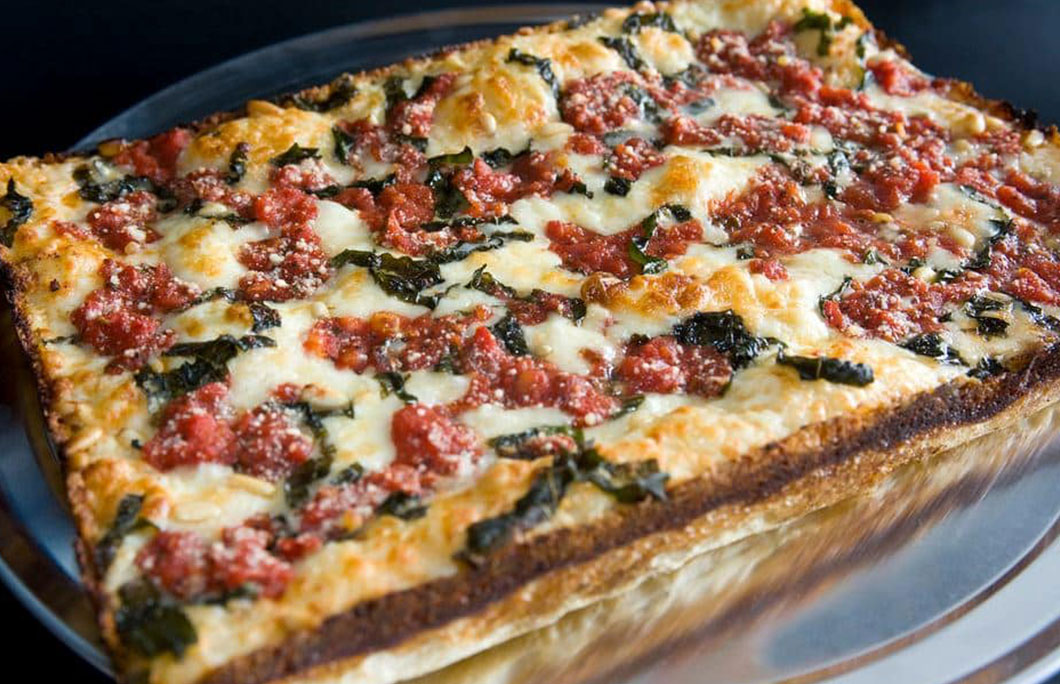 25. Buddy's Pizza – Detroit, United States
If you prefer your pizzas square with a crisp and chewy crust, get yourself to Buddy's Pizza – they invented the Detroit-style pizza in 1946. Happily, there are now 16 locations to choose from across Detroit, so you're never far out of reach from an ooey-gooey slice of heaven. Order the Detroiter, made with tomato-basil sauce and topped with parmesan, spices and pepperoni.
Check out the best pizzas in the state of Michigan here
---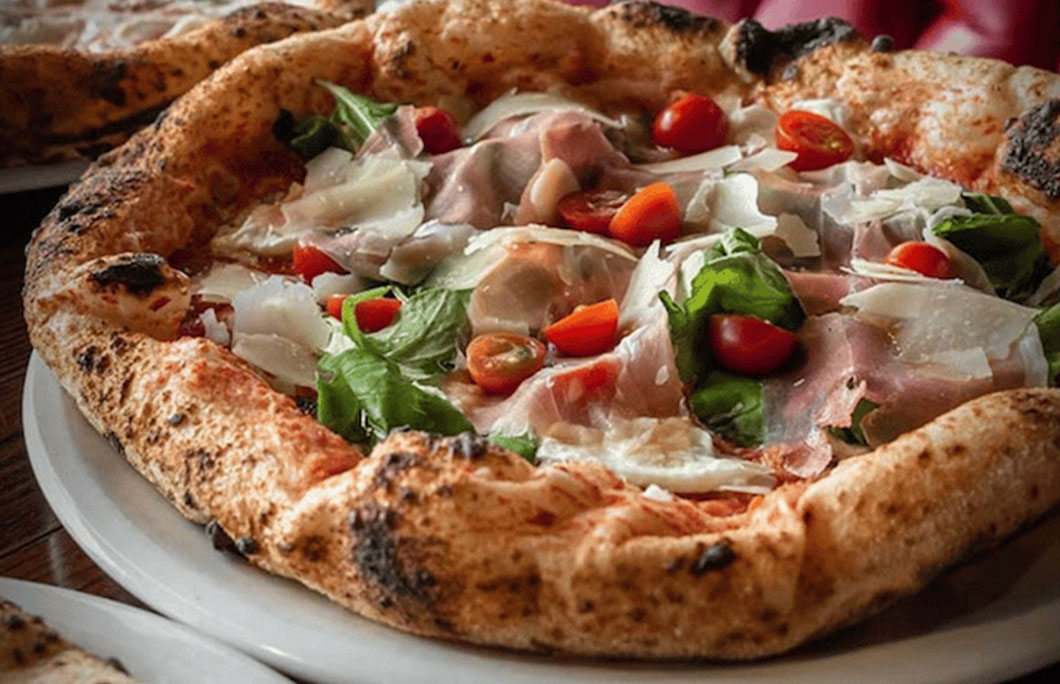 24. Dante's Pizzeria Napoletana – Auckland, New Zealand
Dante's Pizzeria Napoletana was founded by Kevin Morris back in 2003. Kevin named his pizzeria after his Italian grandfather Dante, who taught him the magic of Italian flavours as he was growing up in the streets of London.
All Dante's pizzas have a super light, fluffy crust with crispy, charred spots. Dante's sourdough is made exclusively with Nuvola Super Caputo flour that's imported directly from Italy. Dante's long-fermented and highly hydrated sourdough is baked in handmade ovens imported from Naples. The result is a pizza like no other: Light and easy on the digestive system. Dante's Pizzeria Napoletana has 3 locations in Auckland.
---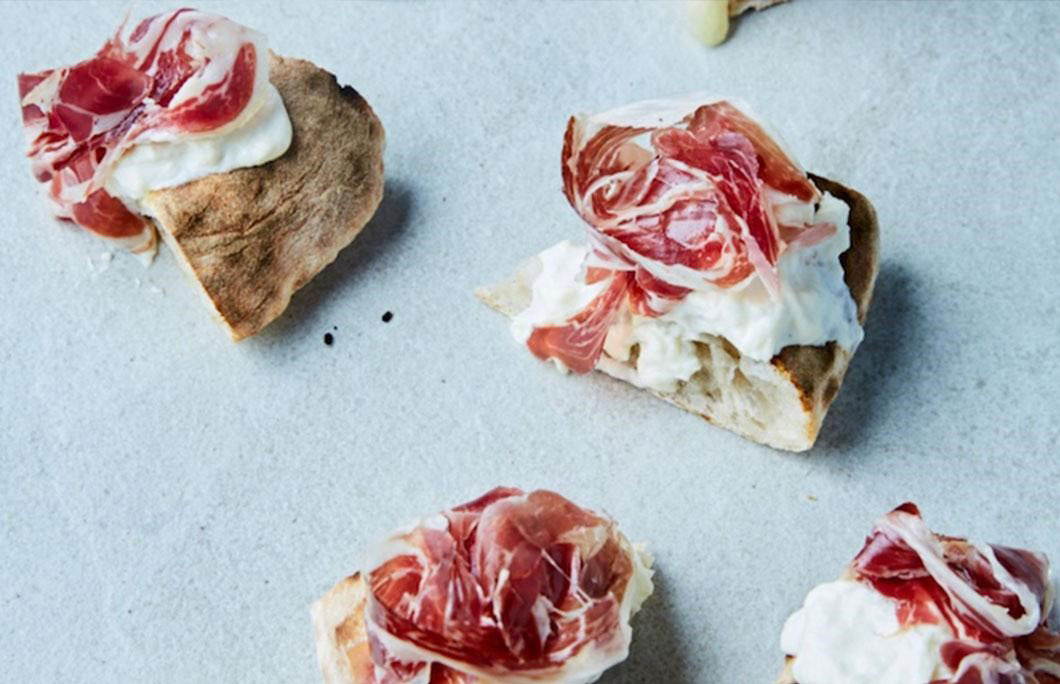 23. Vinoteket – Oslo, Norway
Vinokeket isn't your usual red-checked tablecloths and wood-fired ovens sort of pizza establishment. In fact, it's a wine bar. But while wine might be the speciality here, they've mastered the art of contemporary pizza too. Unlike classical Neapolitan pizza, Vinoteket's version is soft, airy, and cut into wedges. Ingredients are fresh and high-quality, if surprising. Think fish roe, Norwegian scallops and Norwegian fermented trout, accompanied by several glasses of wine, of course.
---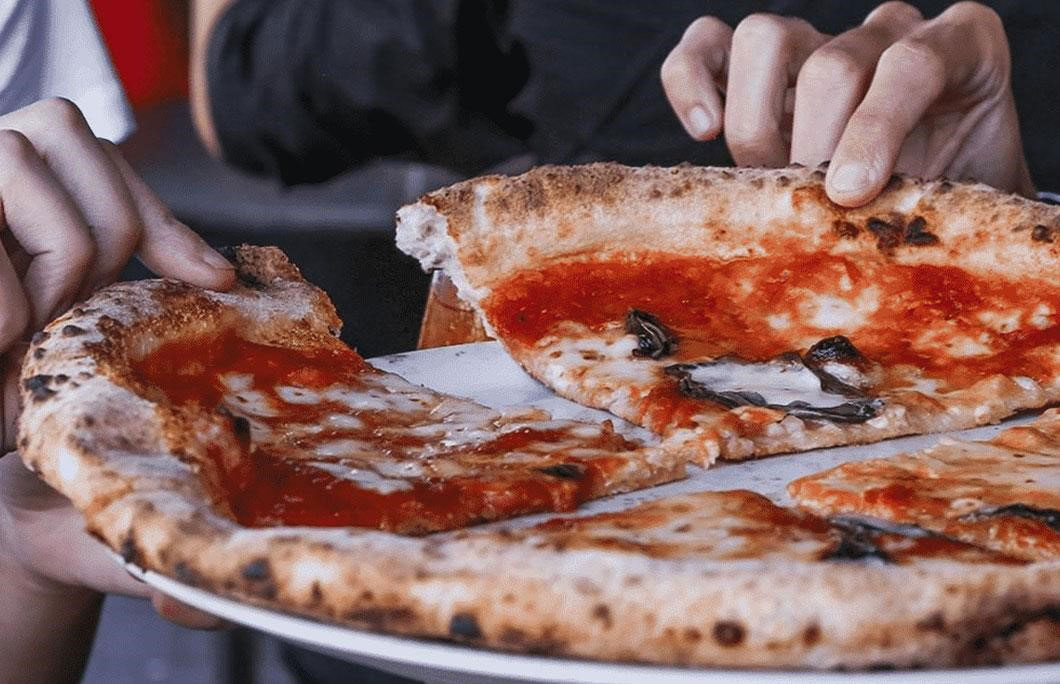 22. Via Napoli – Sydney, Australia
Luigi is a third-generation pizzaiolo, who brought his traditional pizza-making experience from Naples to sunny Sydney. It was a great move – for everyone. Pizzas at Via Napoli are baked in a wood-fired, domed oven at 485°C for no more than 60 to 90 seconds. Perfection.
---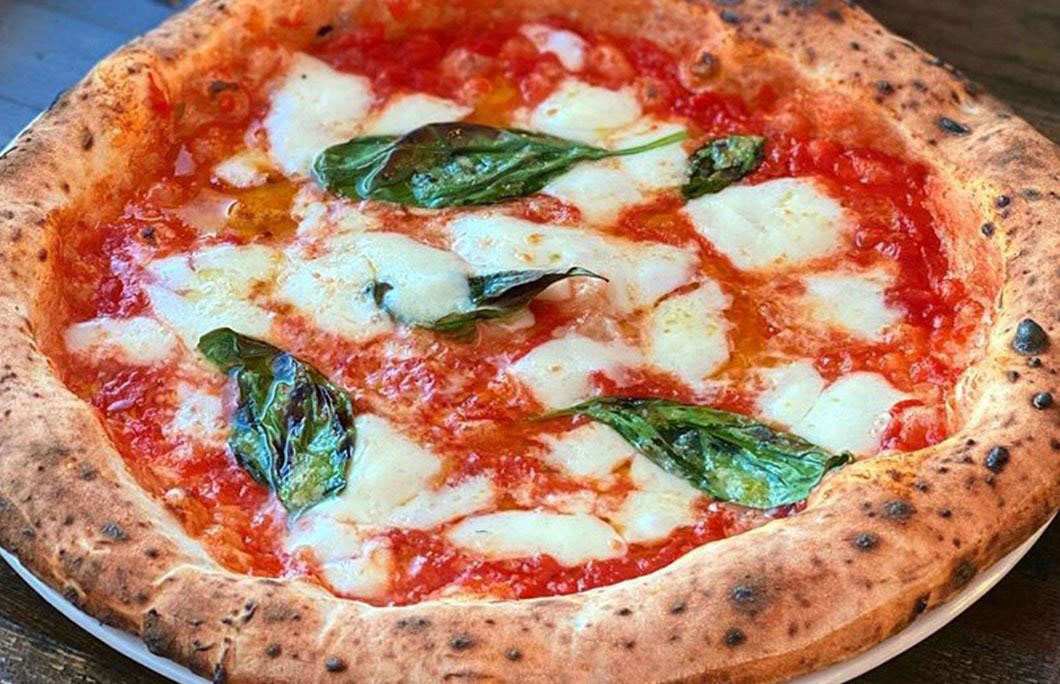 21. Lilla Napoli – Falkenberg, Sweden
Lilla Napoli's charming terrace might play a big role in luring bewildered tourists here, but it's the pizza that keeps the real foodies coming back. Falkenberg doesn't quite have Stockholm's culinary reputation but it does have the country's best pizza. Fusing Neapolitan traditions with Nordic style, the pizzas are so popular they practically fly out of the oven. They're certified by the Associazione Verace Pizza too. If you're feeling adventurous, try one of the seasonal specials written on the chalkboard.
---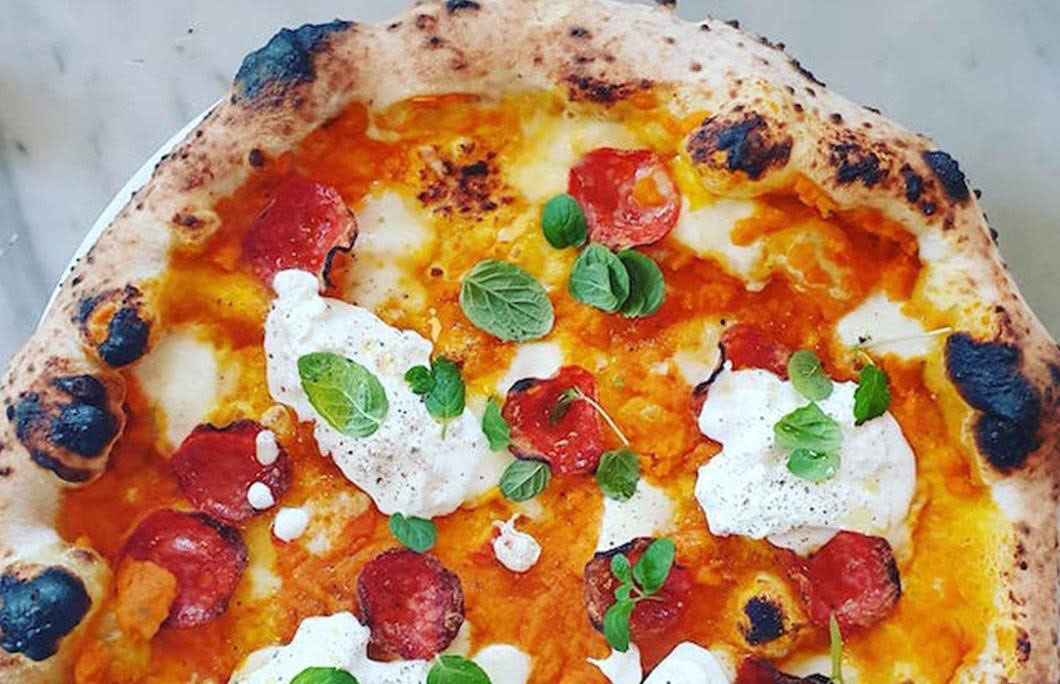 20. Nonna Pizzeria – Warsaw, Poland
This relaxed, rustic pizzeria is a firm favourite with pizza purists. Even the Trip Advisor brigade can't stop raving about it, with a near-perfect score from close to 2,000 happy customers. There are a dozen dreamy pizzas to choose from, all cooked right in front of you in a traditional wood-fired oven. Toppings range from the classic Margherita to more creative pairings, like pistachio pesto with burrata.
---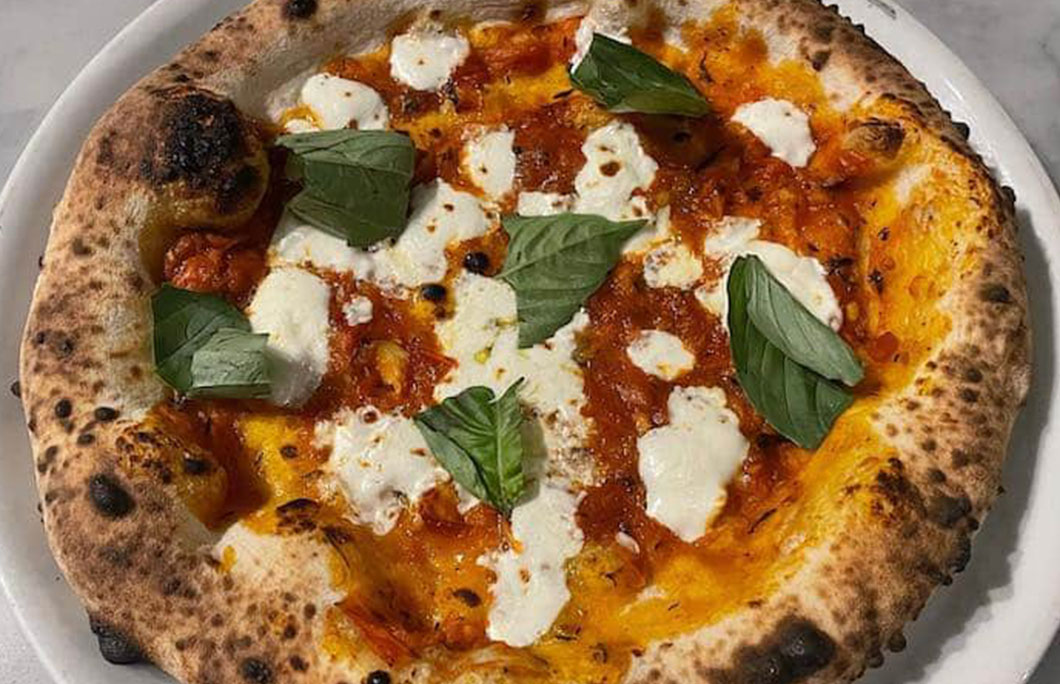 19. Del Popolo – San Francisco, United States
Del Popolo started life as a mobile pizzeria in May 2012 but became so popular it quickly found a permanent home at lower Nob Hill. The team here churn out Neapolitan-inspired pizzas with beautiful bubbles of charred spots and inspired flavour combinations. The Red Kabocaha, topped with caciocavallo, grana Padano, Calabrian chilli, honey and smoked stracciatella is heaven in a mouthful.
The 7 Best Pizzas In San Francisco
---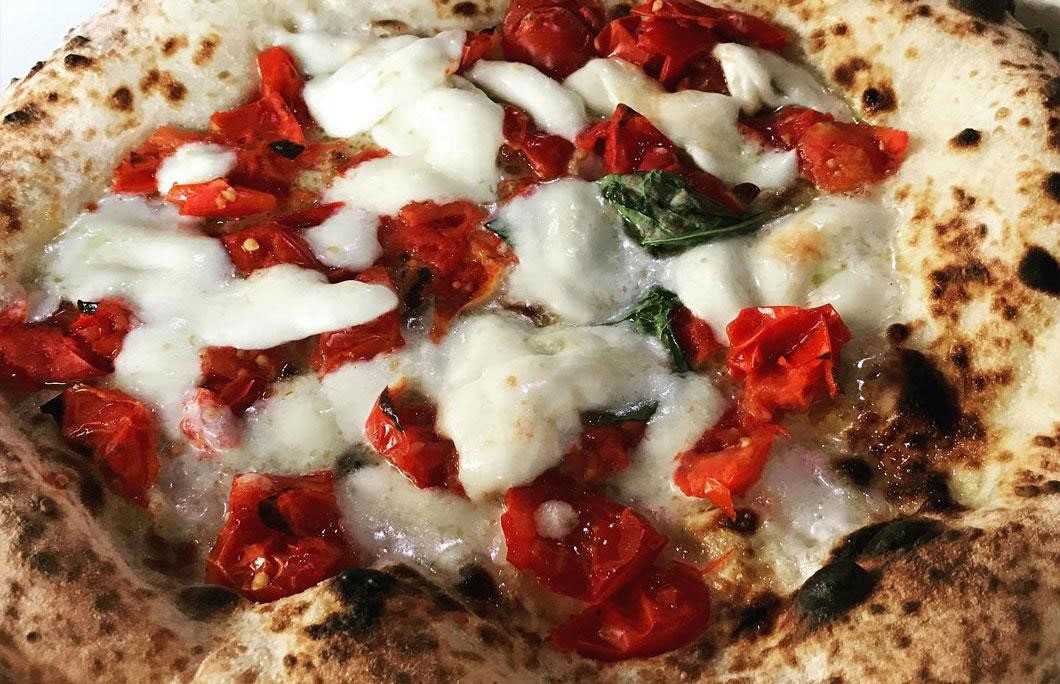 18. Malafemmena – Berlin, Germany
There are no ifs and or buts about it; Malafemmena serves some of the best pizzas in Europe and that's that. In mozzarella they trust, and we do too. The chefs here know just how to balance fresh, creamy buffalo mozzarella with a lightly salted, pillowy crust. Every slice boasts the perfect proportion of toppings too, so you'll get the perfect bite every time.
---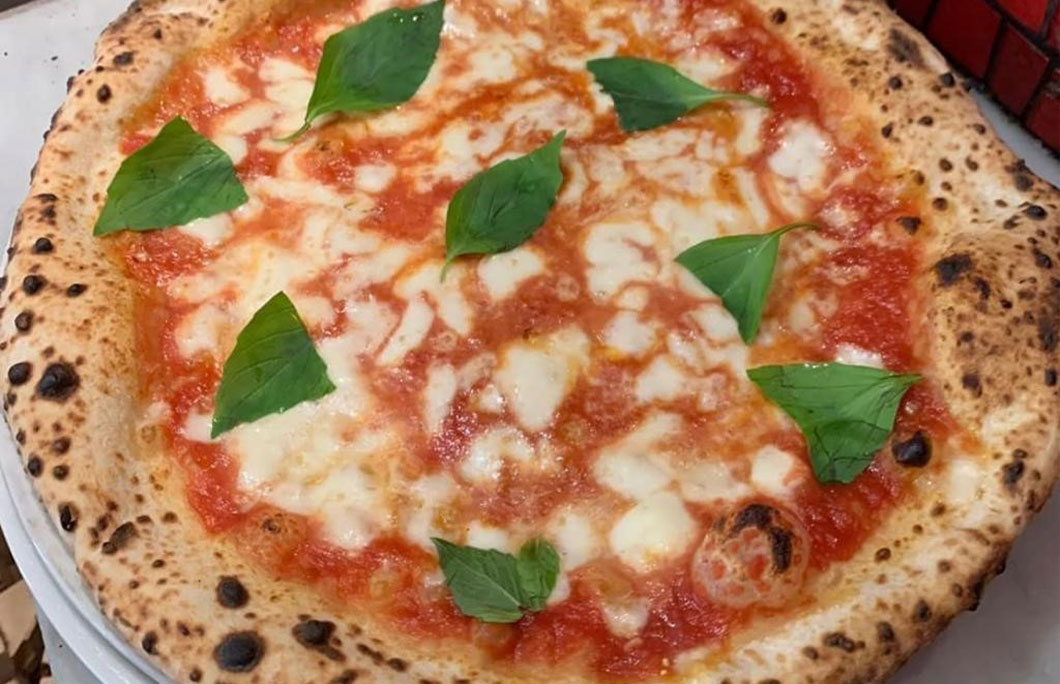 17. 50 Kalò di Ciro Salvo – London, England
Hailed as the Master of Dough, Ciro Salvo is a third-generation pizza maker who's truly revolutionised modern Italian food and pizza in Europe. The original location in Naples is one of only six pizzerias included in Italy's Michelin Guide. But most critics agree that you can find 50 Kalò di Ciro Salvo's best pizzas over 1,000 miles north of Naples, in London. From the dough to the sauce, it's pizza perfection.
---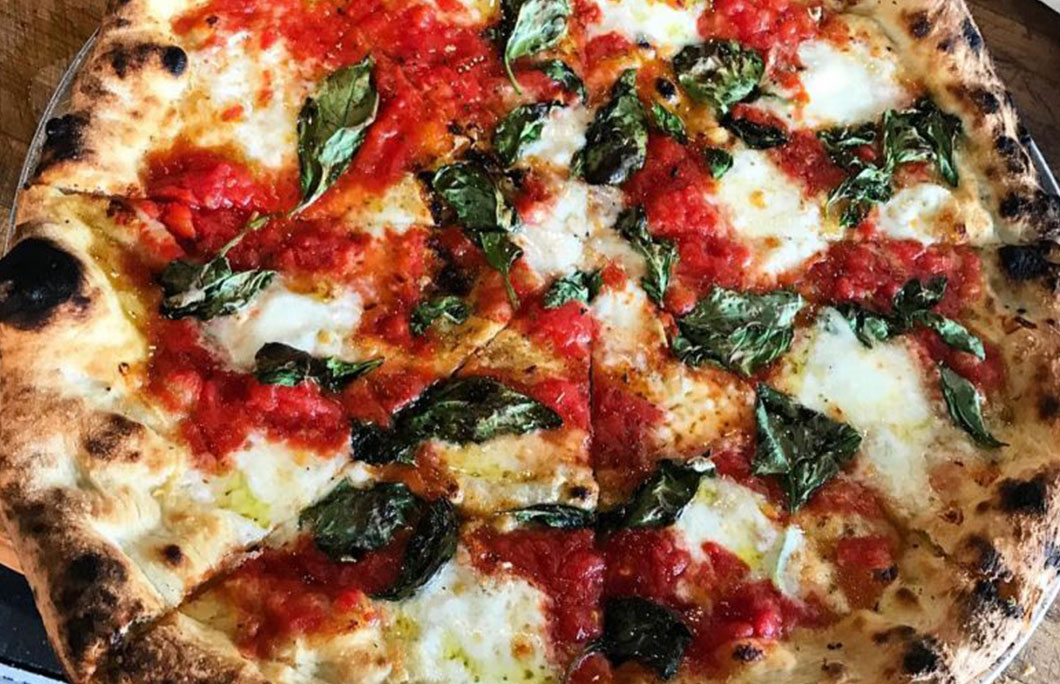 16. Bricco Coal Fired Pizza – Westmont, United States
This pizza parlour turns out the best coal-oven pies in New Jersey. Baked at 1,000 degrees to crispy, chewy perfection, then topped with fresh ingredients from local farmer's markets, the pizzas here are truly
Check out the best pizzas in the state of New Jersey here
---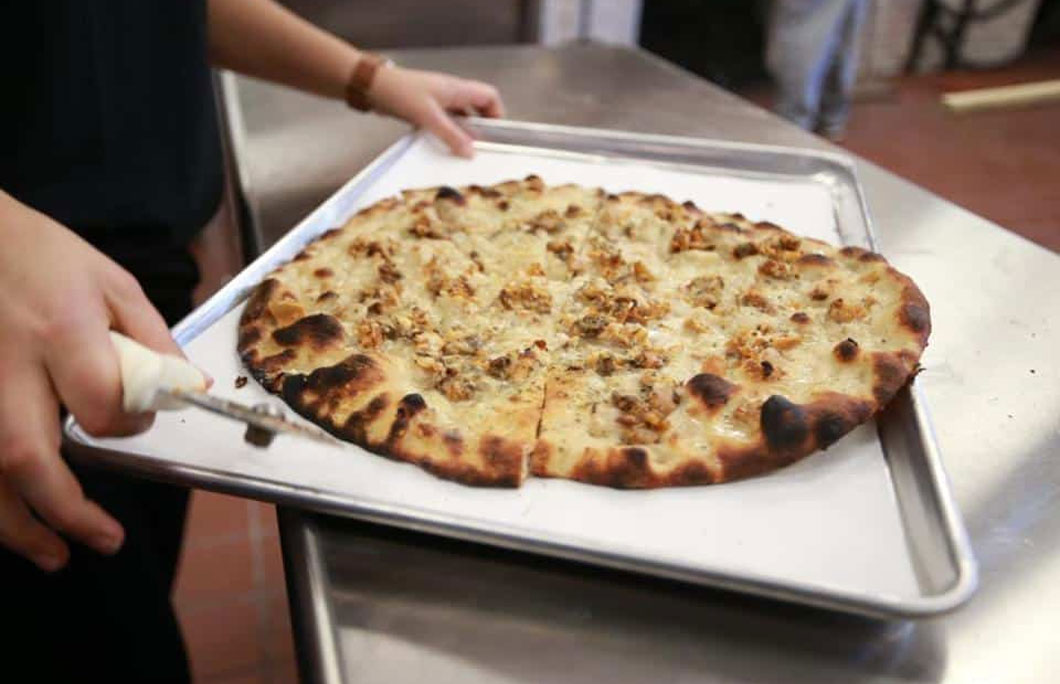 15. Frank Pepe – Connecticut, USA
Frank Pepe might be the oldest pizza parlour in Connecticut, but even after nearly a century of serving hungry customers, they've still got it. People come from across the country for their White Clam Pizza, made with fresh littleneck clams and grated Parmigiano Reggiano.
---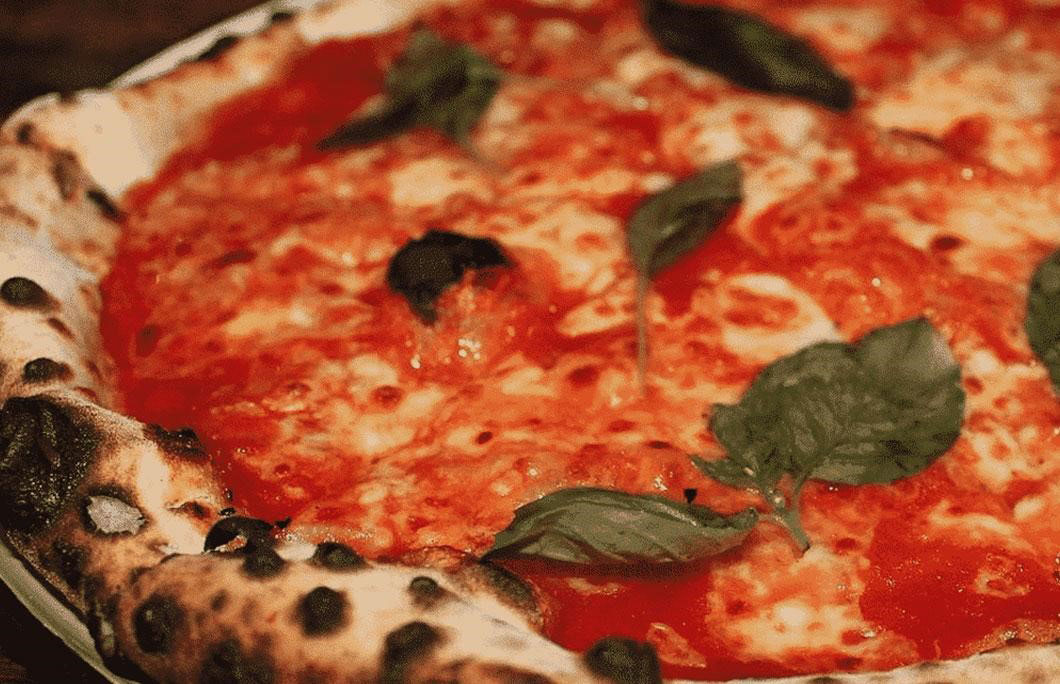 14. Bæst – Copenhagen, Denmark
Browse any international list of the best pizzas in Europe and you'll find Bæst at the near top of every list. Why? For starters, the team sources every ingredient straight from the farm, including organic meats and homemade mozzarella. Then they slide the freshly prepared pizzas into a wood-fired oven and onto your plate a few minutes later. It's a casual dining spot, but every pizza is made with real care and passion.
---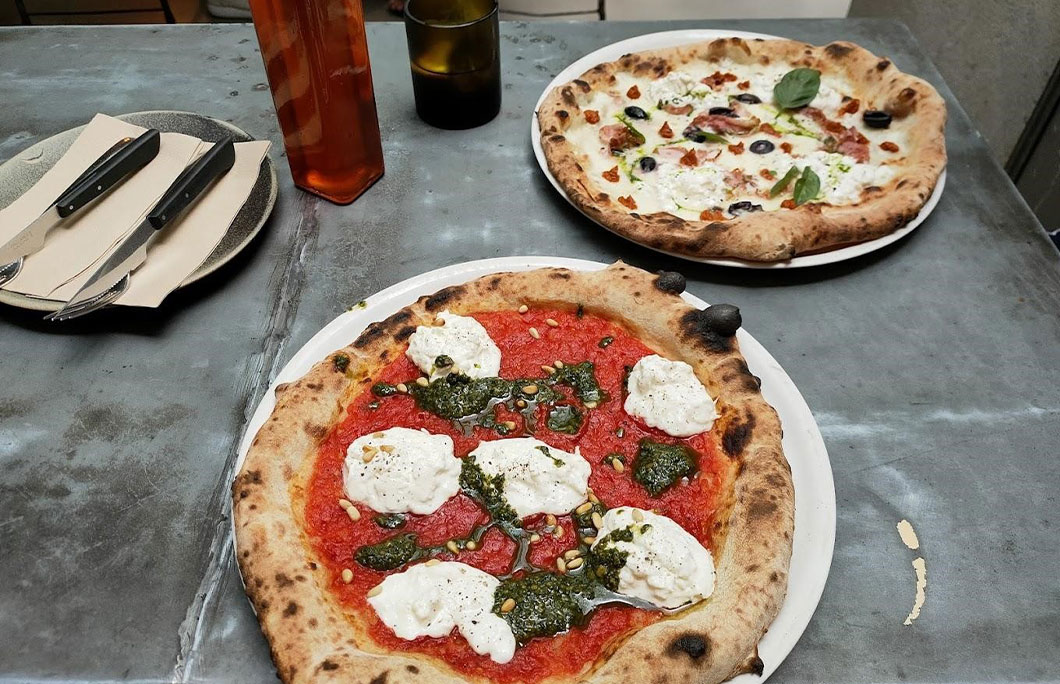 13. Sartoria Panatieri – Barcelona, Spain
Barcelona isn't short on award-winning pizzas, but when it comes to an organic, ethical and sustainable approach, Sarotia Panettieri is a cut above the rest. Run by two of the country's leading chefs, the pizza here is inspired by Naples but rooted in the region. They prize organic, locally-grown ingredients from small farms, from their organic flour to the cured pork belly. It's a real farm-to-table experience.
---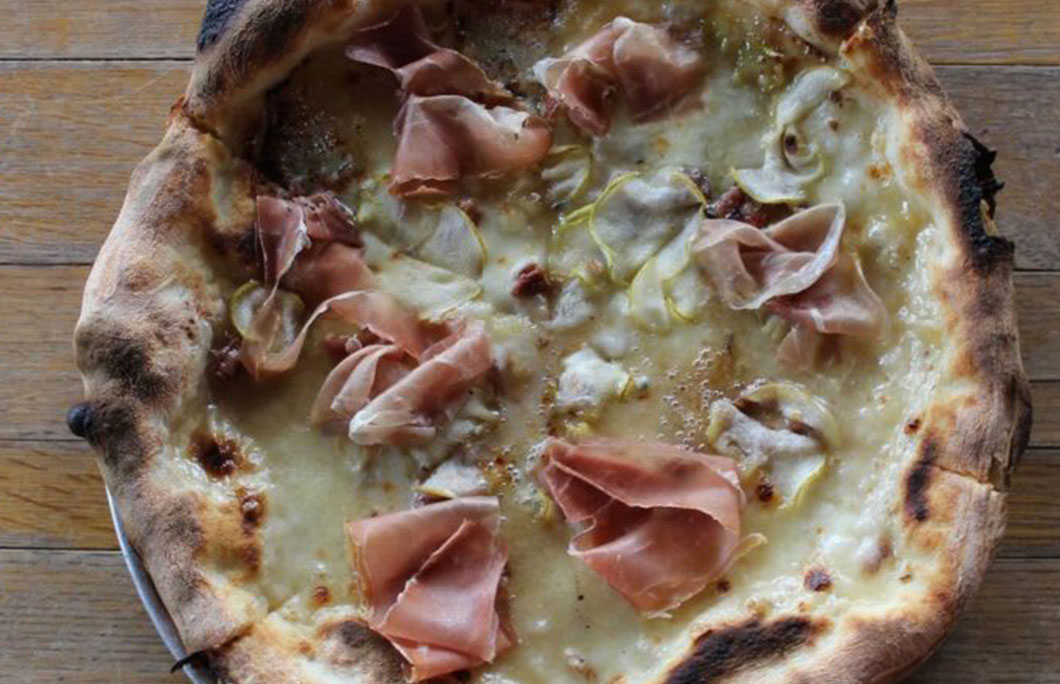 12. Rosso Pizzeria – Edmonton, Canada
Located in one of the oldest neighbourhoods in the city, Rosso is one of the few places you can order pizza for breakfast, lunch and dinner. Seriously. You can start the day with a pillowy pizza topped with sliced Yukon gold potatoes, pancetta, mozzarella and an over easy egg, then top off your day with a San Marzano tomato base with local organic fennel sausage and caramelized onions. To make the pizza, Rudy and his team use unbleached, non-GMO 'OO' organic flour and fresh, flavour-packed ingredients.
---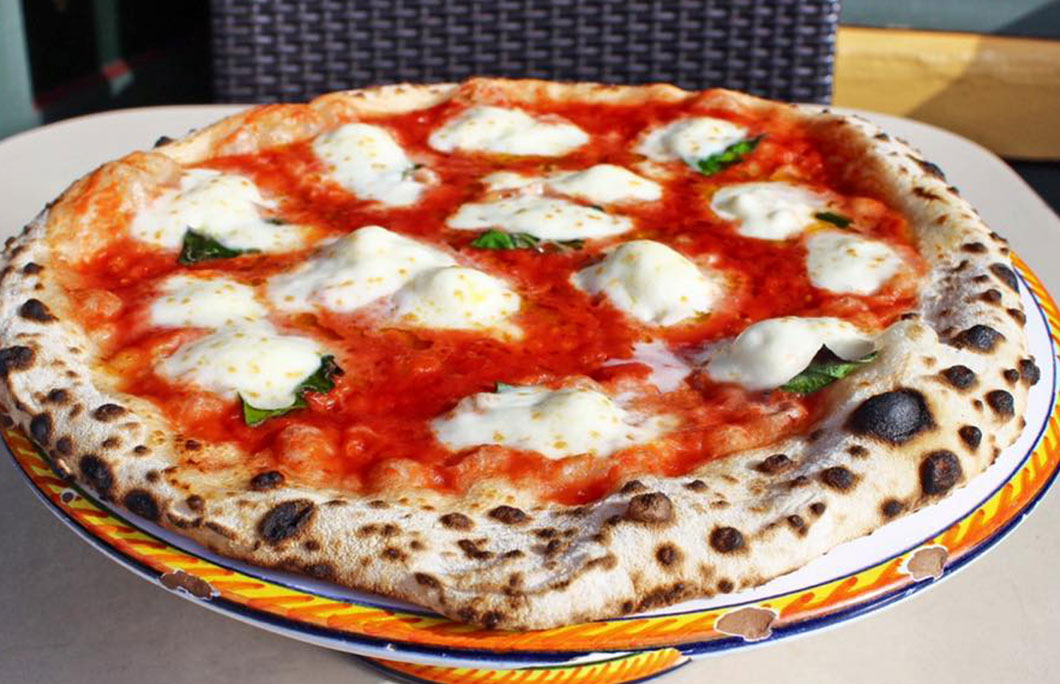 11. Tony's Pizza Napoletana – San Francisco, United States
Chef Tony Gemignani is a 13-time World Pizza Champion, so you might say he knows what he's talking about. Located in the heart of San Francisco's Little Italy, Tony's pizzas are made with the freshest ingredients and lovingly leavened dough. As well as traditional Neapolitan pizzas, the menu features Detroit-inspired square pizzas cooked in steel pans and a 15-16 inch New York-style pizza fired up in a 1000 degree coal oven.
---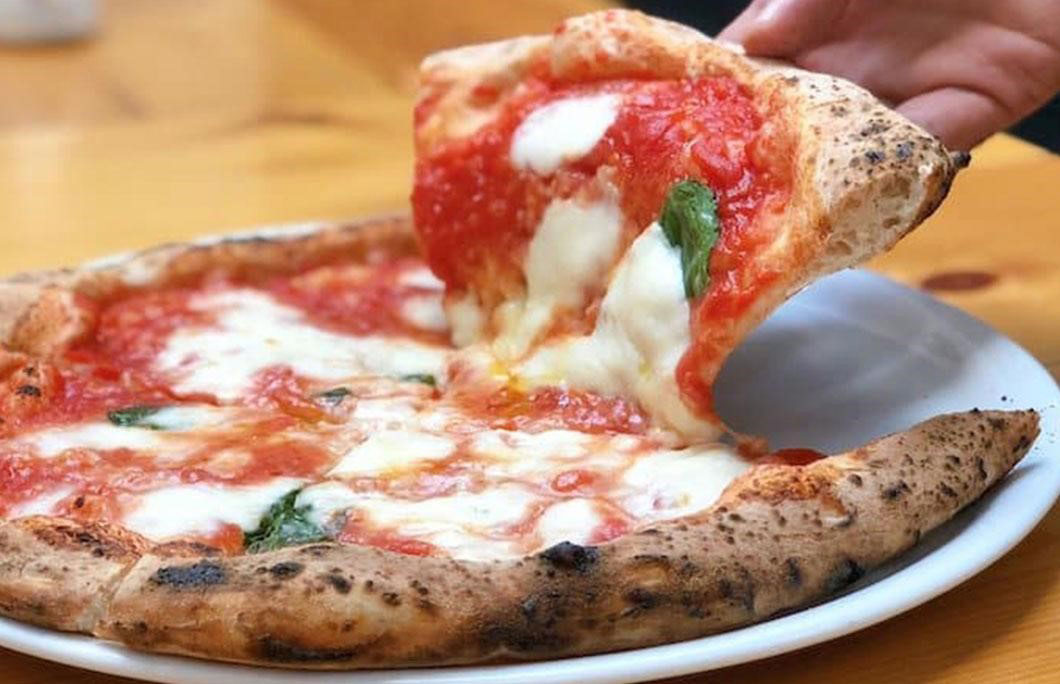 10. What the Crust – Cairo, Egypt
What the Crust is no ordinary pizza joint. This family-run pizzeria is Africa's first and only Associazione Verace Pizza Napoletana (AVPN) certified pizza and also home to the first female head of Pizzaiola in the Arab world. Run by Dareen and her husband Helmy, pizzas are baked in a wood-fired oven and topped with ingredients carefully selected for quality, authenticity and source. Dareen has also taken inspiration from her childhood to offer fillings and toppings like zaatar, labneh and kashkaval (melted cheese).
---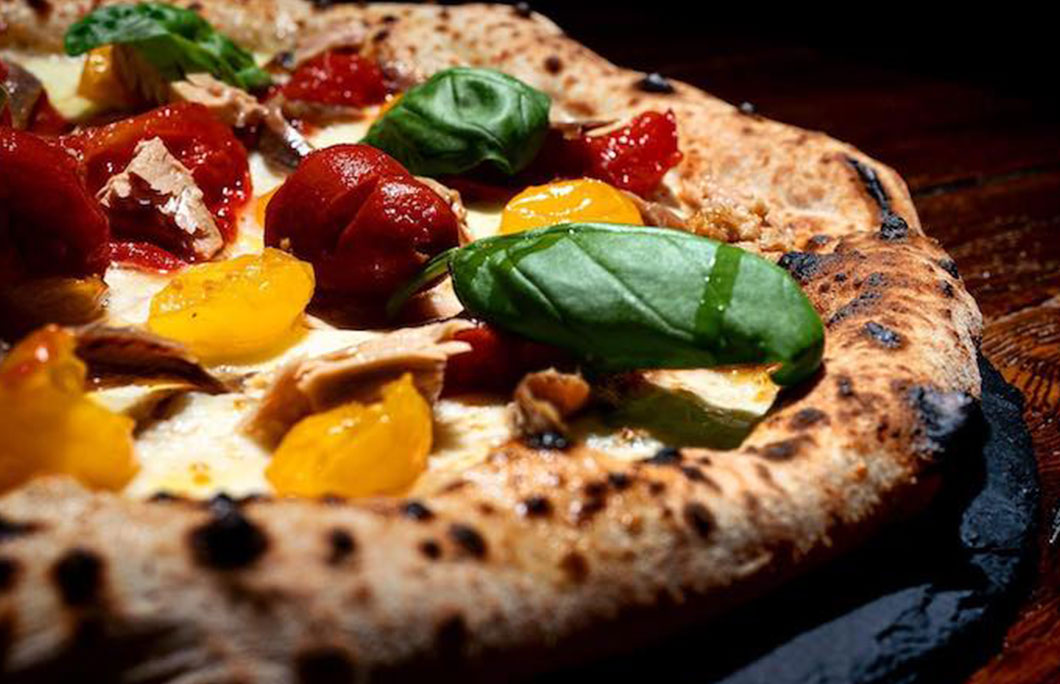 9. Via Toledo Enopizzeria – Vienna, Austria
If there's one restaurant that's guaranteed to pop up on any 'best pizza' list, it's Via Toledo Enopizzeria. This multi-award-winning pizzeria serves up world-class Neapolitan pizza in the heart of Vienna's eighth district, Josefstadt. Mastermind Francesco Calò's pizzas are everything a pizza should be, both airy and crispy, light and satisfying. Try the fiendishly good Pizza Diavola, made with cream cheese and spicy salami, with a glass of one of the many DOC, DOP, DOCG and IGT wines on offer.
---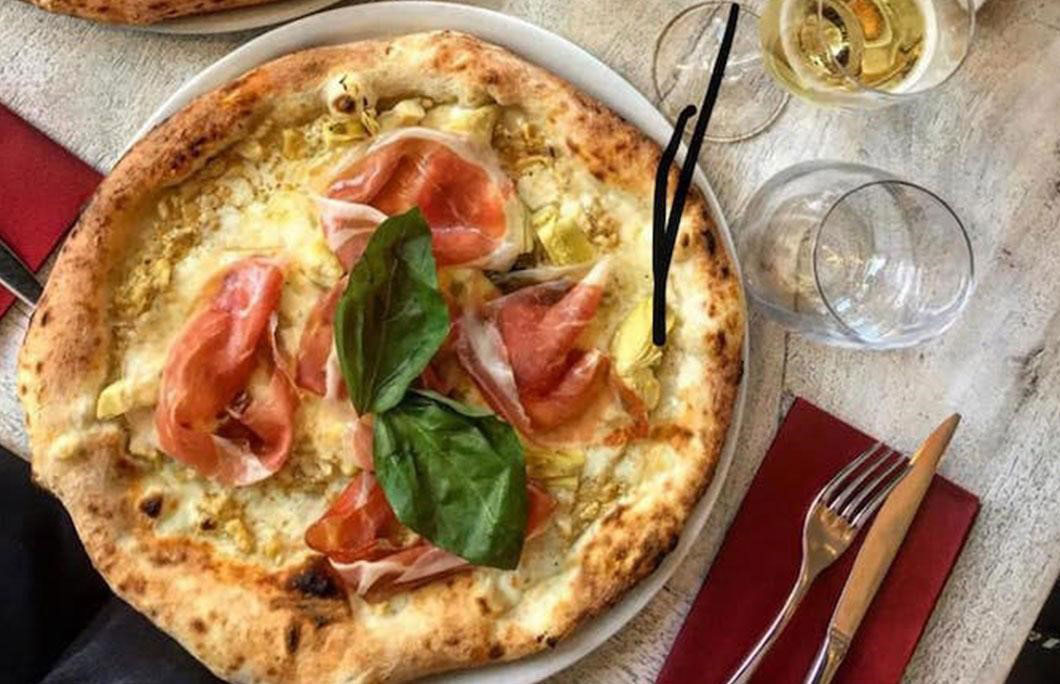 8. La Pizza è Bella – Brussels, Belgium
La Pizza e Bella has earned its accolades as Belgium's best pizzeria thanks to its fresh produce, authentic flavours and sparkling service. There's a wide variety of Bianchi and tomato-based pizzas and calzone on the menu, each guaranteed to be delicious. The speciality here is the buffalo ricotta-stuffed 'cornicione', but the seasonal specials are also invariably exciting.
---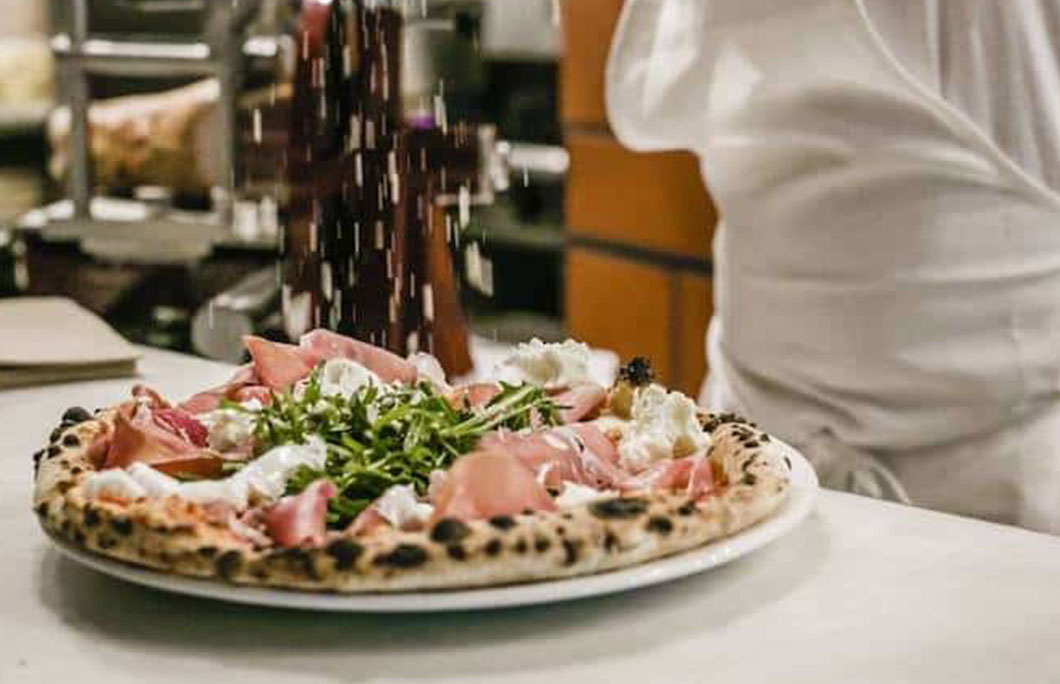 7. 48h Pizza e gnocchi – Melbourne, Australia
The talented team at 48h Pizza e Gnocchi leave their pizza dough to rise for a full 48 hours to create a light, crisp and flavour-packed base (hence the name). There's a huge range of pizzas on offer, all made with organic produce from Mornington Peninsula and certified organic Italian olive oils and flours. Mozzarella is made in the motherland itself. Crowdpleasers include the Di Parma, made with creamy mozzarella fiordilatte and prosciutto di Parma, and the Vaie on the Beach, made with mixed wild mushrooms and plenty of pecorino cheese.
---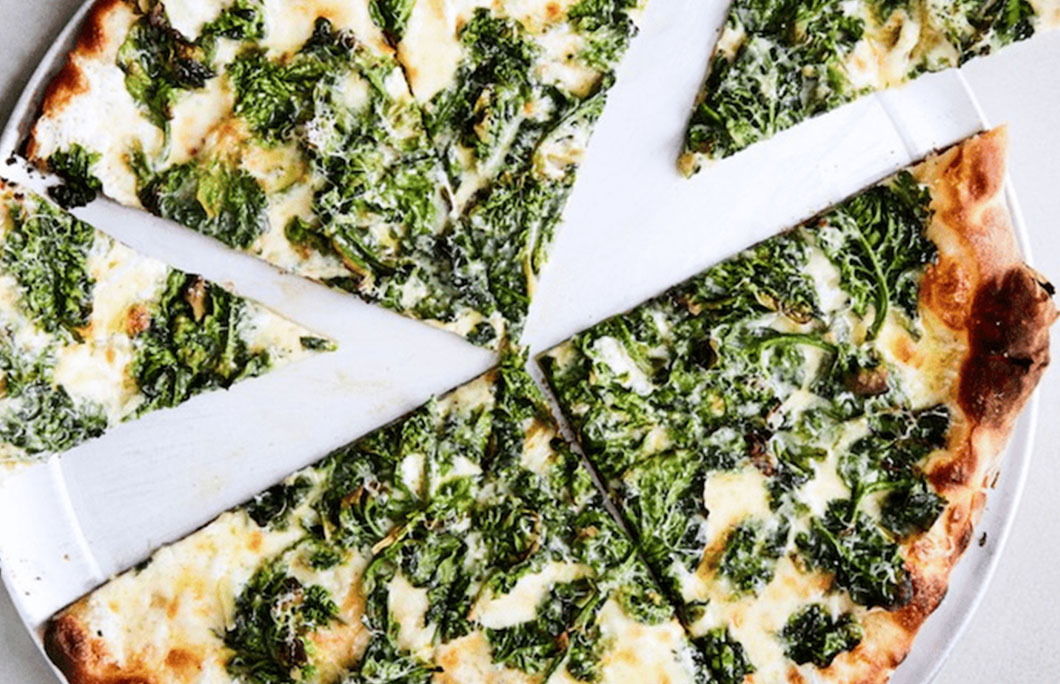 6. Pizzeria Bedia – Philadelphia, United States
For years pizza obsessives would need to join the throngs for one of Bedia's prized pizzas, served from a slice shop with no seating. Thankfully, in 2019 the team opened up a sparkling new premise a few blocks away with plenty of seats, though you'll still need to use your elbows to get a table – it's that popular. It's a fuss-free menu, with just five pizzas to choose from, though you can add toppings like cremini mushrooms and pickled chillies. Standard pizza sizes are 16″ so you could technically share one, but we pizza this good, why would you?
---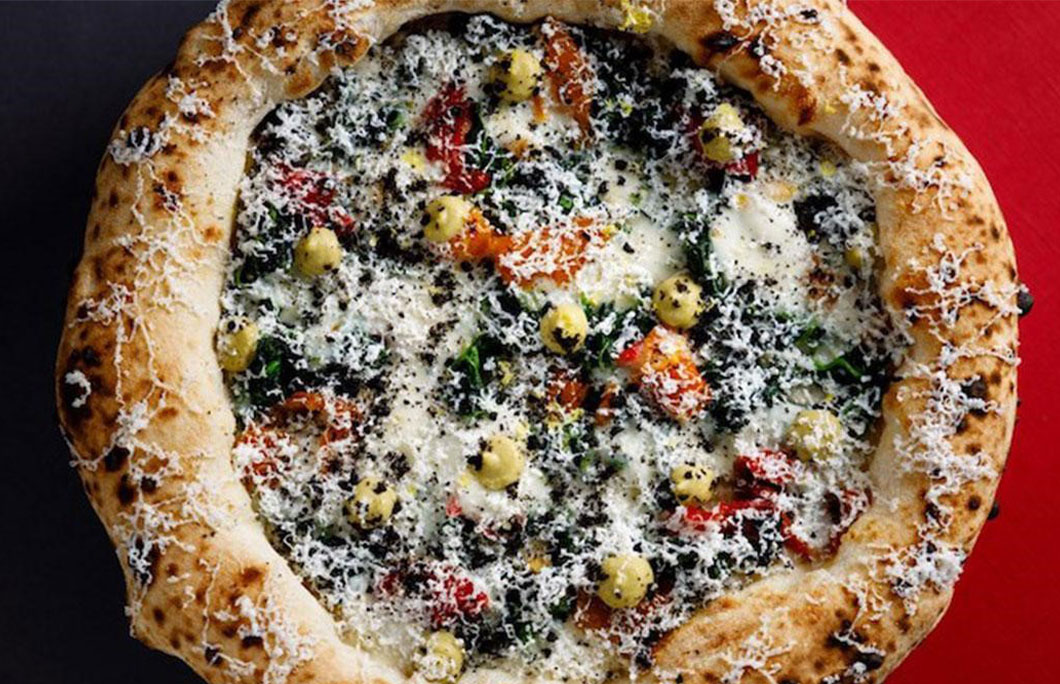 5. Seu Pizza Illuminati – Rome, Italy
Opened in 2018, this much-hyped pizzeria is guaranteed to exceed your expectations. Named after its founder, Pier Daniel Seu, the restaurant is sleek, modern and very marble. But there's more to the restaurant than superstar good looks, the pizza here will blow your mind. There are enough classics to keep conservative pizza eaters happy, but those with a more open mind should opt for one of the more inspiring combinations, featuring surprising ingredients like lime zest, guanciale and tuna tartare.
---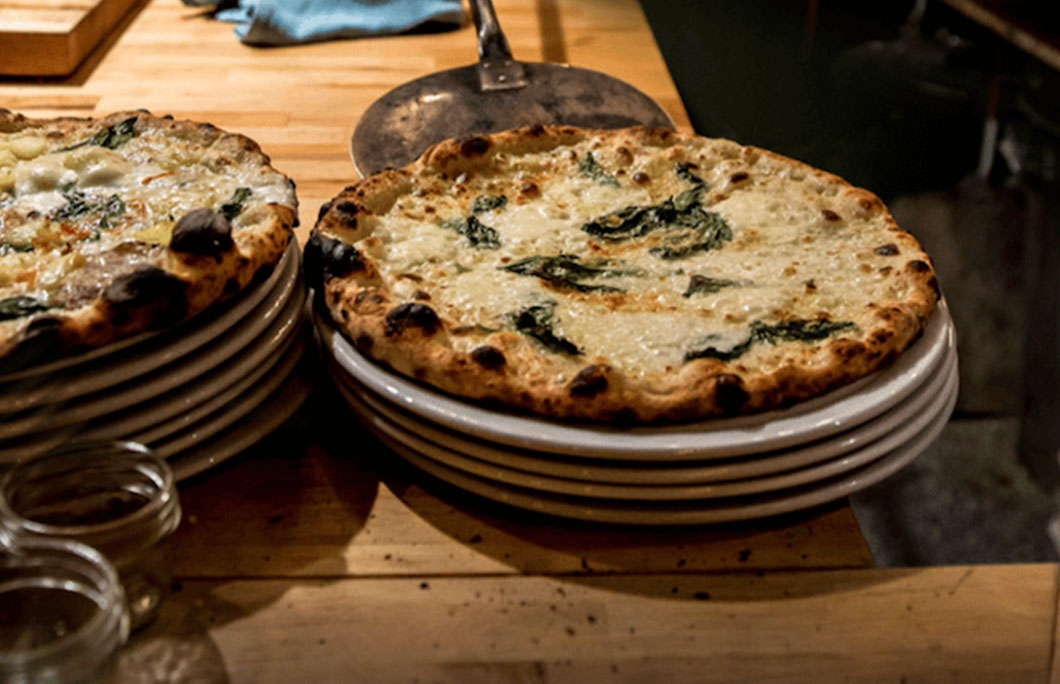 4. The Good Son – Toronto, Canada
This isn't the first time The Good Son has appeared in our annual pizza rankings and their pizzas are as delicious as ever. There's not a bad pizza on the list but we heartily recommend the Mauna Loa, an inspired interpretation of the Hawaiin pizza made with smoked pork cheek, roasted pineapple and scotch bonnet for an added kick. The Canadians did invent Hawaiian pizza after all.
Check out the 7 Best Pizzas In Toronto
---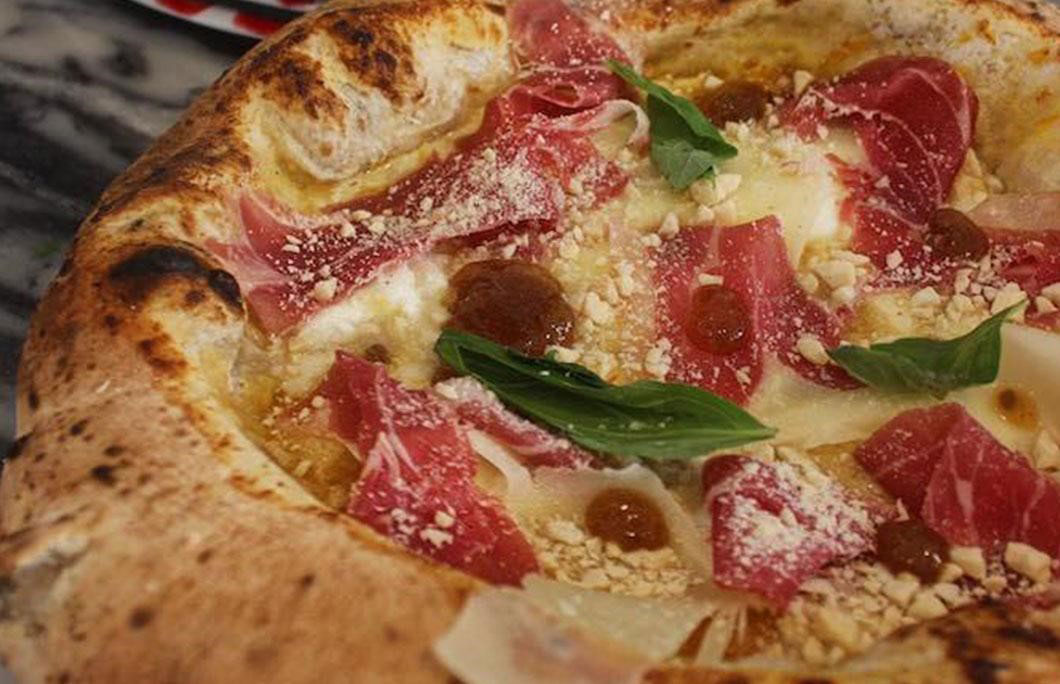 3. Peppe Pizzeria – Paris, France
There are countless high-quality pizza restaurants dotted around France's capital, but Peppe Pizzeria is really something special. Pizza maestro Peppe Cutraro trained in the Spanish Quarters in Naples and then set up his award-winning restaurant in January 2020, just as the pandemic took hold. In true authentic tradition, there are only a dozen or so pizzas on the many, all with a pronounced crust and light, chewy bite. There are inspiring flavours on the menu too, such as truffles from Molise, guanciale and local Parisian mushrooms.
---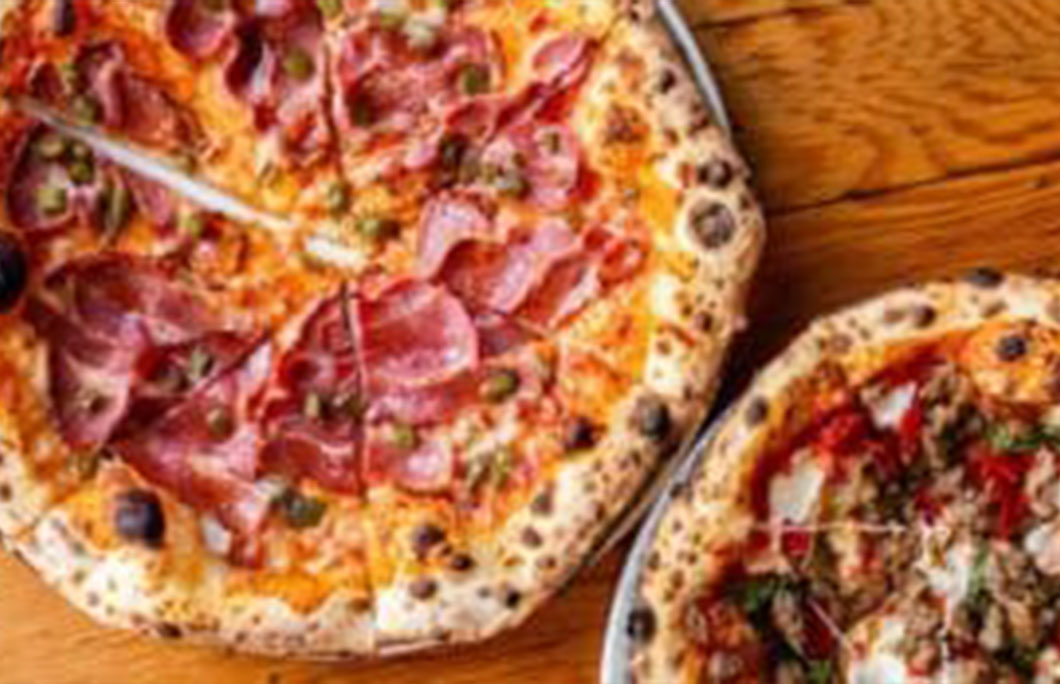 2. Ken's Artisan Pizza – Portland, United States
Ken played a formative role in reshaping Portland's pizza scene when it opened in 2006. Thanks to him, you no longer need to travel across the pond for hand-stretched mozzarella, long fermented dough and sweet Italian tomatoes. All of Ken's wood-fired 12-inch pizzas are topped with seasonal ingredients, like braised oxtail and fennel, and served with a beautifully blistered crust. Ken stepped down to retire earlier this year but the business is still run by a small group of longtime employees and the pizzas are just as delicious as ever.
---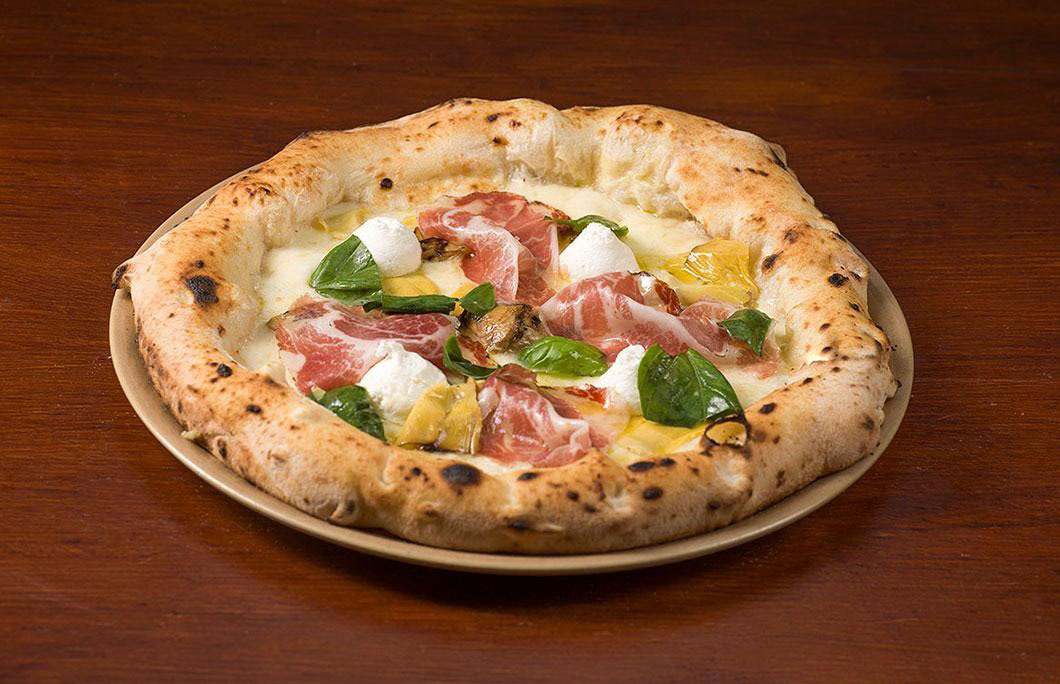 1. 10 by Diego Vitagliano Pizzeria – Naples, Italy
It's no surprise that the best pizza on the planet hails from Naples, the birthplace of the world's favourite dish. Naples is crammed full of award-winning pizzerias, but 10 by Diego Vitagliano offers something really special. As well as a superb Margherita and Marinara, Vitagliano injects real culinary creativity into his more contemporary iterations, with pizzas like the Pistadella, made with Fiore di latte di agerola, mortadella and Sicilian pistachio pesto. The team here only use high quality seasonal ingredients and there isn't a single pizza on the menu that will set you back more than €10.
---