Here are the best 50 Eco-Friendly Places to Visit In 2024
If you are like us, you'll love exploring new places. But we also care about our carbon footprint, right? Well, fret not – this is where eco-friendly travel comes in. This form of travel allows us to explore while also being mindful of our impact on the environment.
The travel and tourism industries contribute approximately 8% of global greenhouse gas emissions. It's a staggering figure, but it doesn't mean we have to give up travelling altogether. By choosing eco-friendly destinations, we can make a positive difference while satisfying our wanderlust.
We've compiled the top 50 eco-friendly places to visit in 2024. These spots are not only stunning, but they are also leading the way when it comes to sustainability. They embrace renewable energy, protect biodiversity, and support local communities, setting an example for responsible travel.
Get ready to discover the beauty of the world, encounter diverse wildlife, delve into vibrant cultures, and embark on adventures that leave a positive impact. Let's explore the 50 best eco-friendly places to visit in 2024, where sustainability and travel go hand in hand.
Where are the 50 best eco-friendly places to visit in 2024?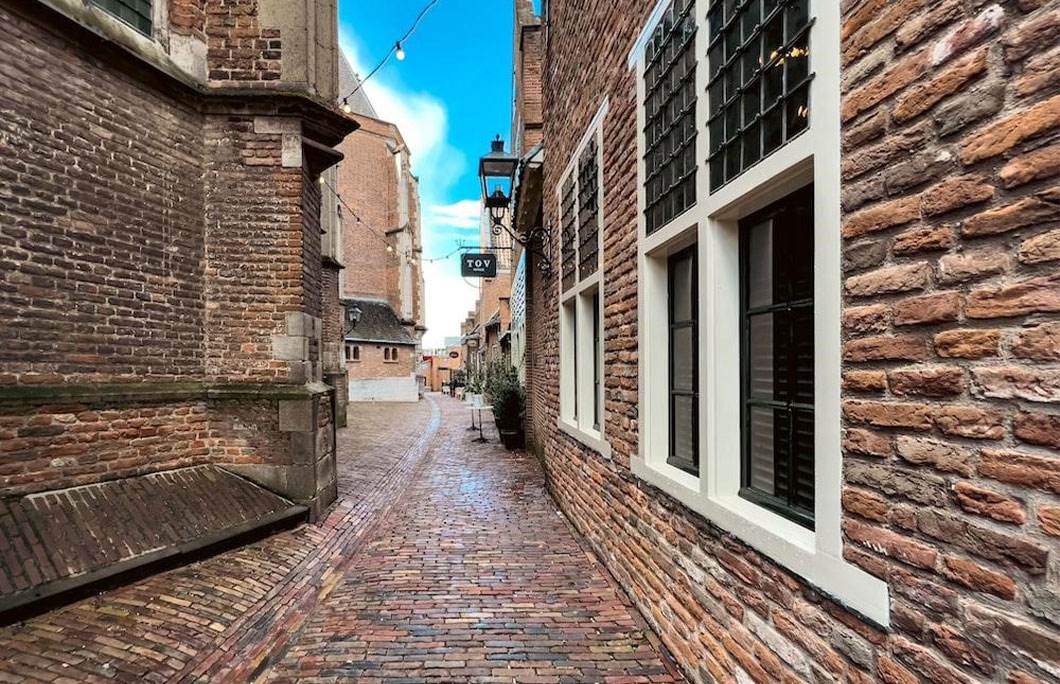 50. Nijmegen – Netherlands
While not as famous as Amsterdam, Nijmegen is the oldest city in the Netherlands. Located on the banks of the River Waal, it is a hidden gem. This lively city offers a perfect blend of picturesque landscapes, vibrant festivals, and a rich cultural heritage. The city hosts the largest walking event – the Nijmegen Four Day March.
---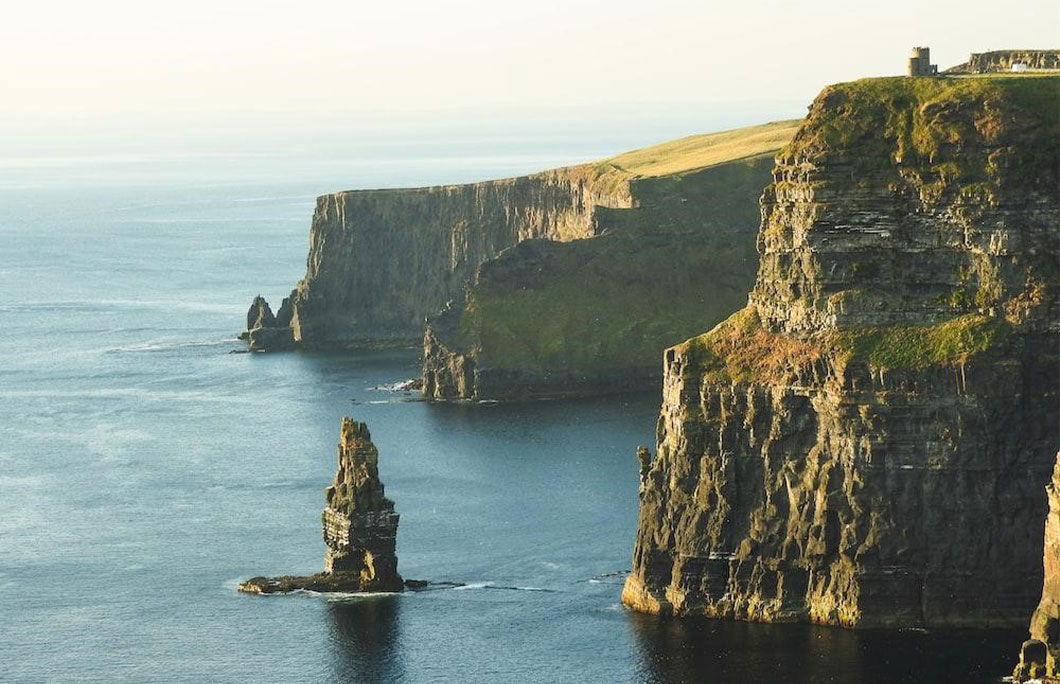 49. Ireland
Ireland offers a mix of stunning scenery and lively cities. From the majestic cliffs of Moher to the exciting streets of Dublin, there's an abundance of beauty and energy to experience. You can surround yourself with history as you explore ancient castles and embrace the serenity of rolling green hills or dive into the captivating world of Irish folklore and legends that will leave you spellbound. It's also a haven for sustainable travellers, with plenty of activities that celebrate and nurture the country's beautiful nature.
---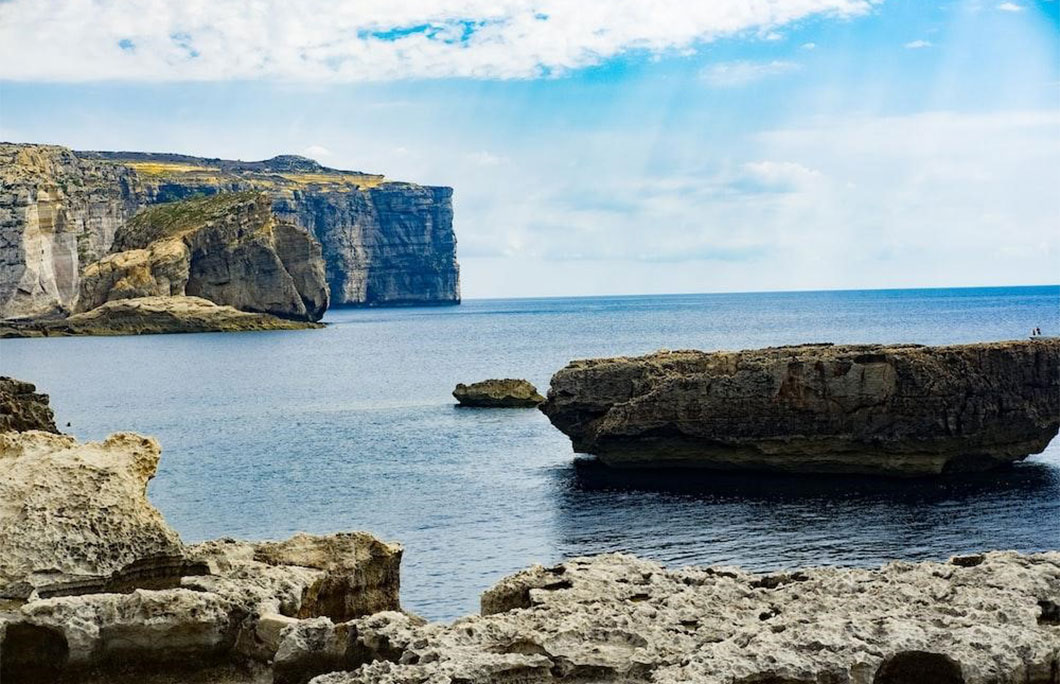 48. Gozo – Malta
The serene island of Gozo, nestled in the Mediterranean Sea, is the perfect place for a paradise getaway. With its idyllic landscapes, quaint villages, and pristine waters, Gozo is an ideal destination for eco-conscious travellers. The island is dedicated to sustainable tourism, showcasing initiatives such as organic farming and support for local artisans. Uncover the beauty of its breathtaking coastline, savour farm-to-table foods, and embrace the unhurried pace of island living.
---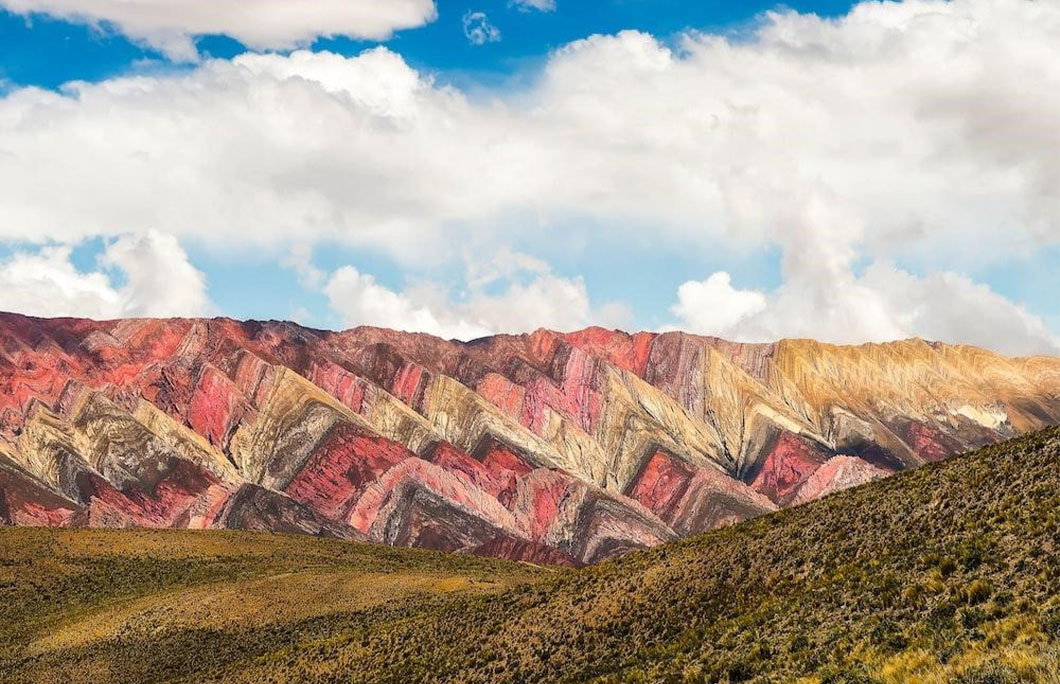 47. Argentina
Argentina continues to prioritise environmental conservation and renewable energy projects. It solidifies its position as a leader in eco-tourism. Whether visiting the Iguazu Falls or seeing the beauty of the Perito Moreno Glacier, visitors to Argentina will be captivated by the country's commitment to preserving its natural wonders.
---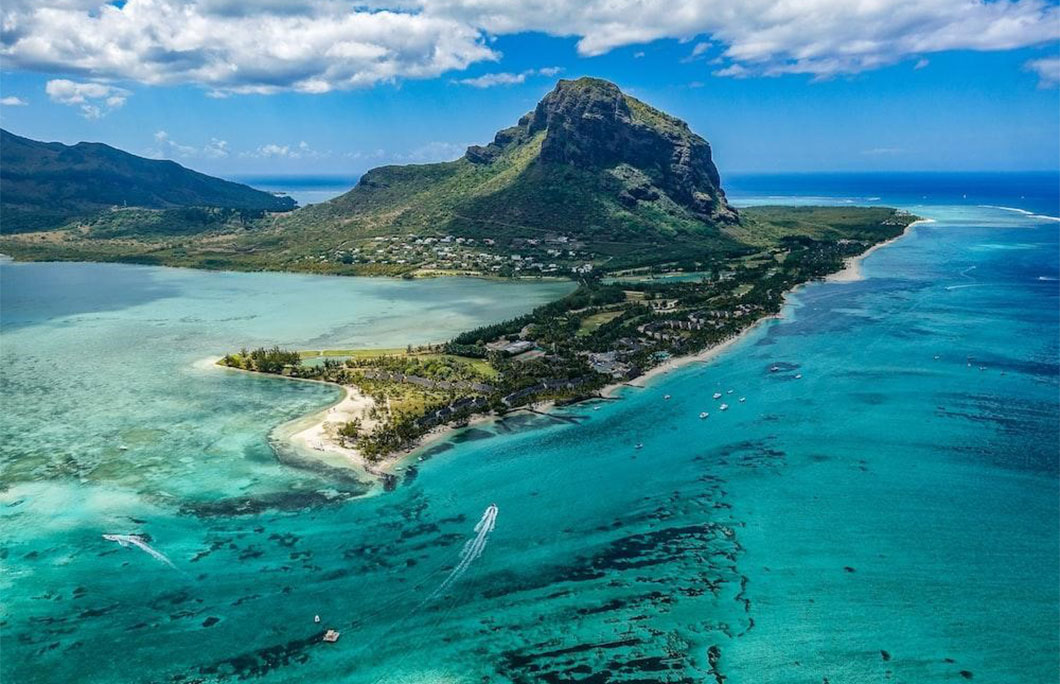 46. Mauritius
Known for its stunning beaches, turquoise waters, and diverse cultural heritage, Mauritius is a great option for any traveller. With its blend of Indian, African, French, and Creole influences, Mauritius offers a unique fusion of flavours, traditions, and languages. Mauritius is also home to the world's third-largest coral reef. It provides a haven for vibrant marine life and fantastic snorkelling opportunities.
---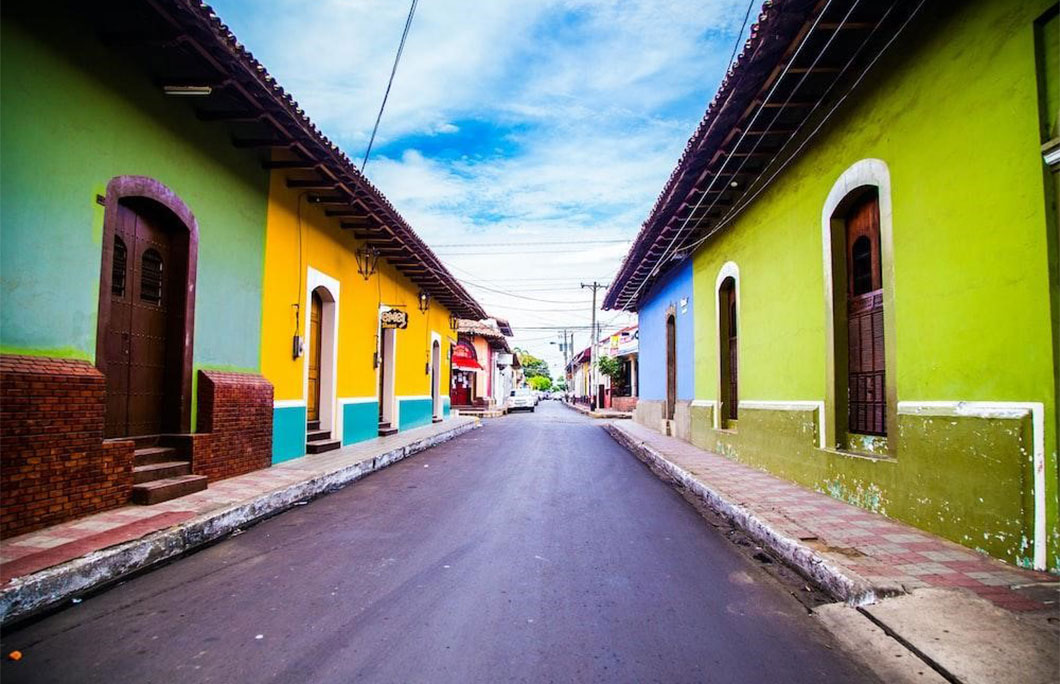 45. Nicaragua
Prepare to be enchanted by the beauty and warmth of Nicaragua, a Central American gem waiting to be explored. From the colonial charm of Granada to the volcanic landscapes of Ometepe Island, this country offers a captivating blend of history and nature. Nicaragua has also made significant progress in renewable energy, with more than 50% of its electricity coming from clean sources such as geothermal, wind, and hydroelectric power. As you soak up the sun on pristine beaches, traverse lush rainforests, or surf along the Pacific coast, Nicaragua invites you to be part of its sustainable journey towards a greener future.
---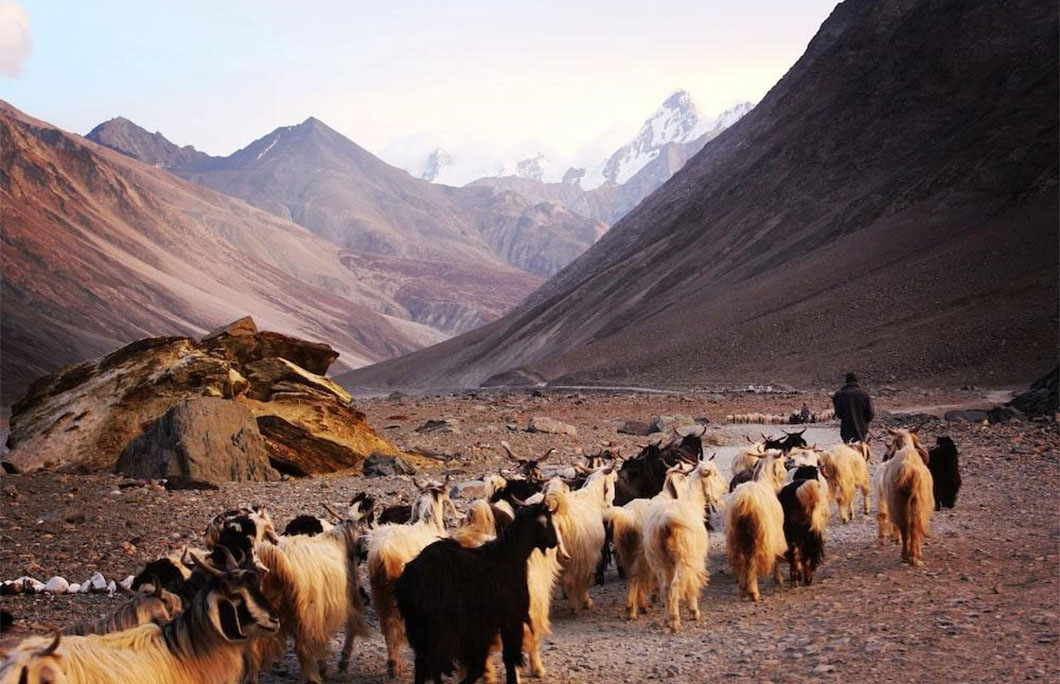 44. Himalayas
Spanning several countries, this mountain range is home to some of the world's highest peaks and sacred pilgrimage sites. The Himalayas are also the source of major rivers like the Ganges and the Indus, providing water to millions of people. Whether you're seeking solitude in meditation retreats or conquering challenging treks, the Himalayas offer a transformative experience like no other.
---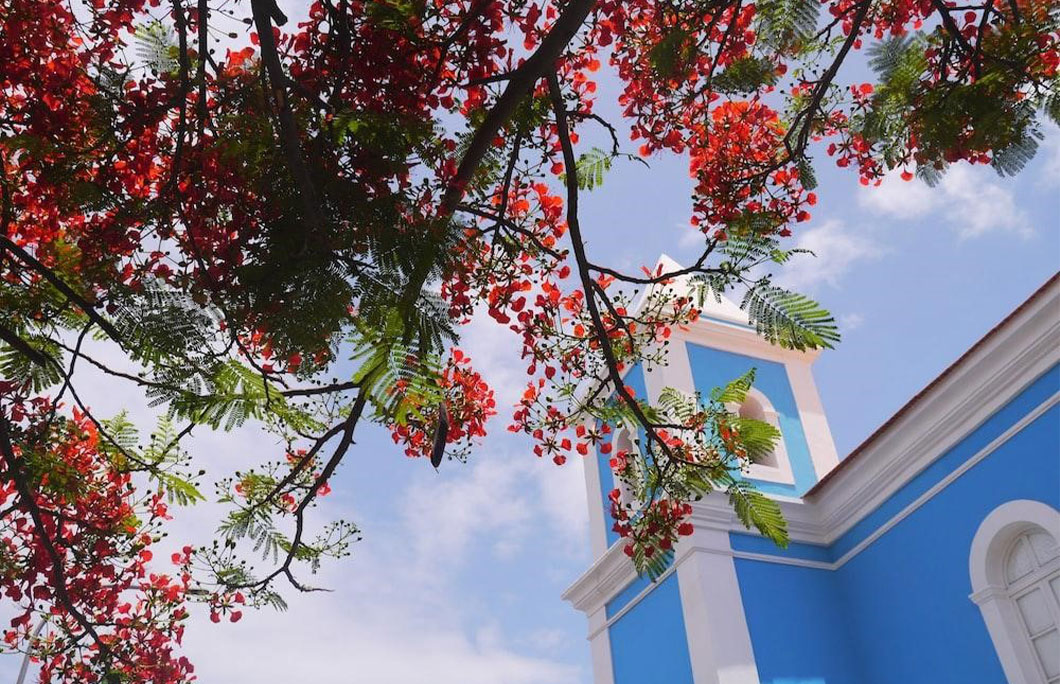 43. Cape Verde
Escape to the archipelago of Cape Verde, a tropical paradise off the coast of West Africa, where stunning beaches, vibrant music, and a fusion of cultures await. Comprising ten volcanic islands, Cape Verde offers a unique blend of African, Portuguese, and Creole influences. The Cape Verde archipelago is also home to the UNESCO-listed Cidade Velha, the oldest European settlement in the tropics. The country's goal is 100% renewable energy by 2025.
---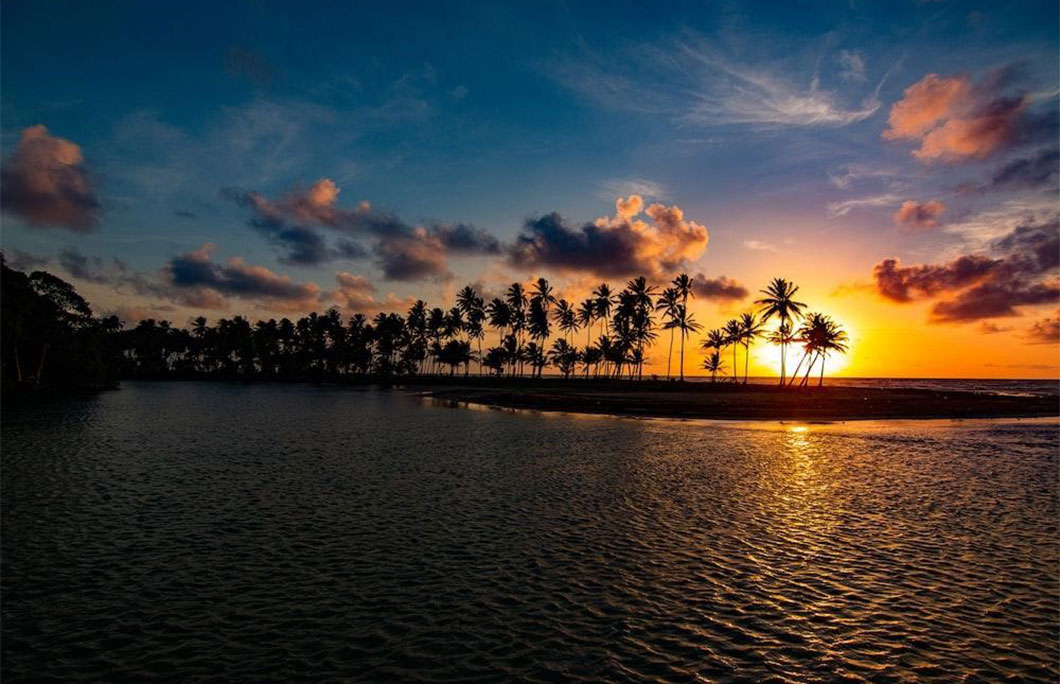 42. Trinidad and Tobago
From the calypso music to the colourful festivities of Carnival, Trinidad and Tobago offer a lively and authentic Caribbean experience. These islands are committed to environmental sustainability, with initiatives like the Trinidad and Tobago Green Building Council promoting eco-friendly architecture. Explore the pristine rainforests, snorkel in clear blue waters, and indulge in the local cuisine.
---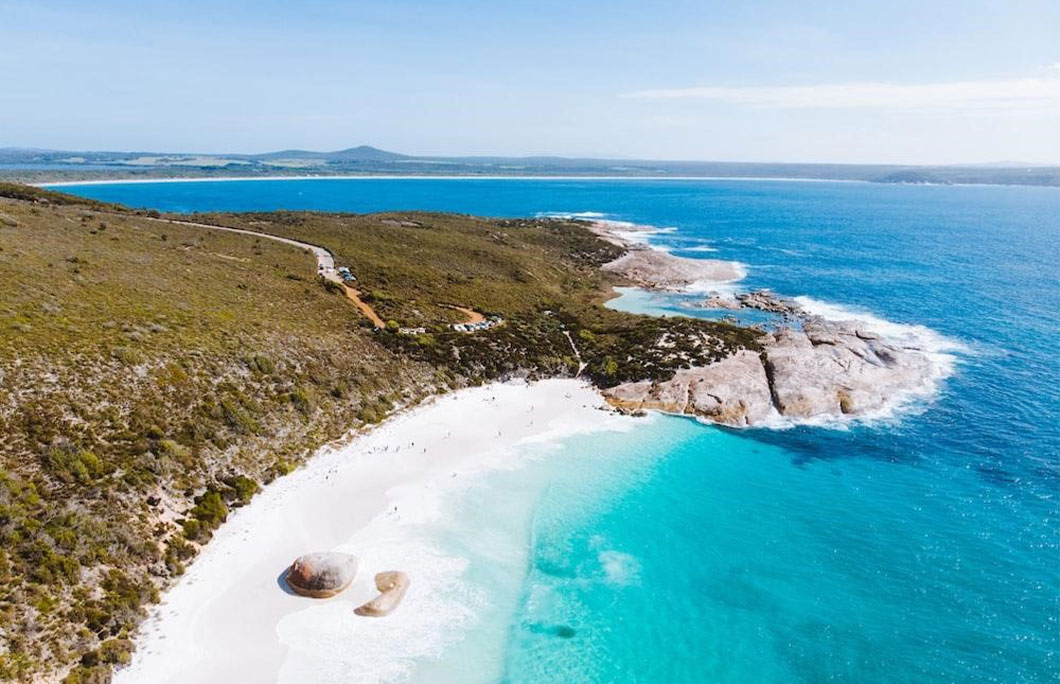 41. South Australia
From the cosmopolitan city of Adelaide to the beauty of Kangaroo Island, this region has something for everyone. Did you know that South Australia is leading the way in renewable energy? With over 50% of its electricity generated from renewable sources, including wind and solar power, it's no wonder the state is considered a sustainability trailblazer. Whether you're exploring the stunning wine regions, hiking through ancient landscapes, or getting up close with wildlife, South Australia invites you to be part of its eco-friendly journey.
---
40. Mafia Island – Tanzania
Escape to the untouched paradise of Mafia Island, nestled off the coast of Tanzania, and immerse yourself in a world of natural wonders. With pristine coral reefs, vibrant marine life, and secluded beaches, this Indian Ocean gem is a dream come true for eco-conscious travellers. Mafia Island is also part of the Mafia Island Marine Park, a protected area covering over 800 square kilometres. This conservation effort aims to preserve the island's rich marine ecosystem, including endangered sea turtles and colourful coral formations.
---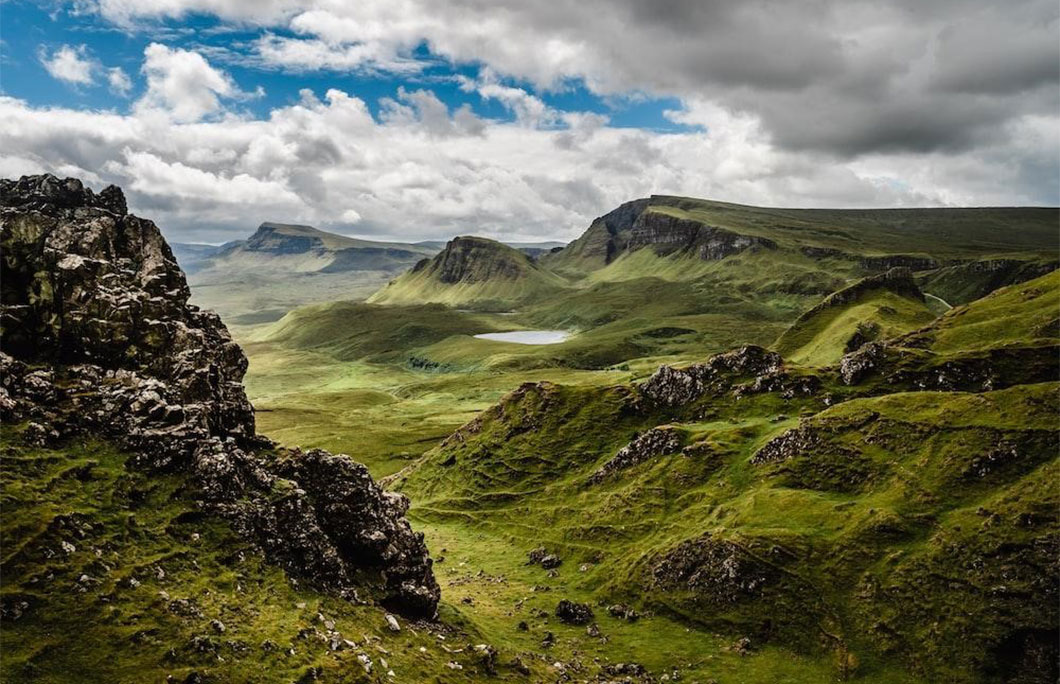 39. Scotland
Scotland: a land of history and natural beauty. From the Scottish Highlands to the picturesque lochs and castles, this country offers a range of experiences. Scotland is also committed to sustainable tourism, to generate 100% of its electricity from renewable sources by 2030. The country's stunning landscapes are not only protected but also celebrated through national parks and nature reserves.
---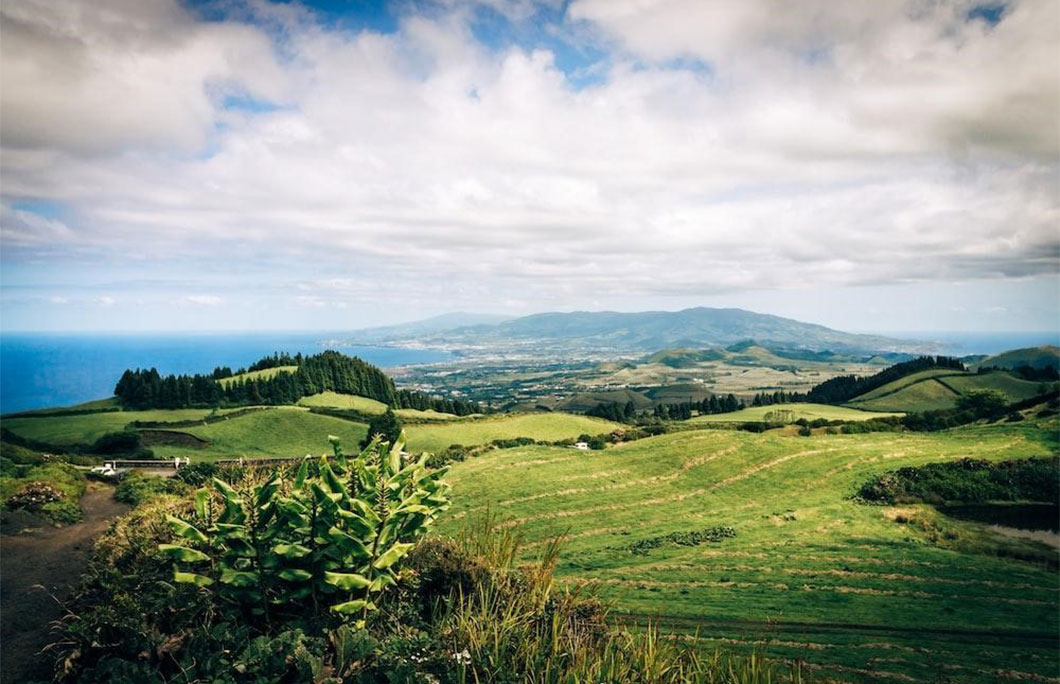 38. Azores Islands – Portugal
These lush green islands, with their volcanic landscapes, hot springs, and blue lakes, offer a perfect retreat to nature. The Azores are also at the forefront of sustainable tourism, with 30% of their territory designated as protected areas. From whale watching to geo-tourism, the islands provide opportunities to appreciate and preserve their unique natural heritage.
---
37. Menorca – Spain
Did you know that Menorca is a UNESCO Biosphere Reserve? It is recognised for its diverse ecosystems and commitment to sustainable tourism. Explore the hidden coves with turquoise waters, hike along coastal trails, and savour the island's gastronomic delights. With its pristine beaches, charming fishing villages, and unspoiled landscapes, Menorca offers a peaceful retreat away from the bustling crowds.
---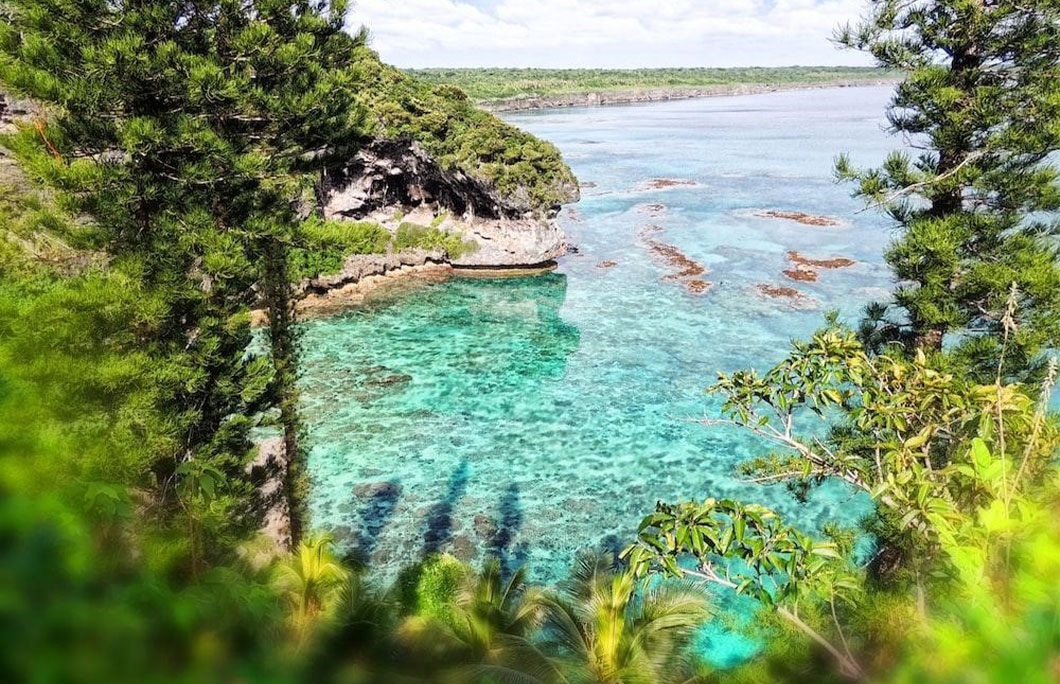 36. New Caledonia
The French territory in the South Pacific is not only a haven for beach lovers but also a champion of marine conservation. A whopping 28,000 square kilometres of New Caledonia's coral reefs are protected as a UNESCO World Heritage site. With strict regulations on fishing and sustainable tourism practices, New Caledonia is committed to preserving its remarkable biodiversity. Grab your snorkel gear, dive into crystal-clear waters, and immerse yourself in the natural wonders of New Caledonia.
---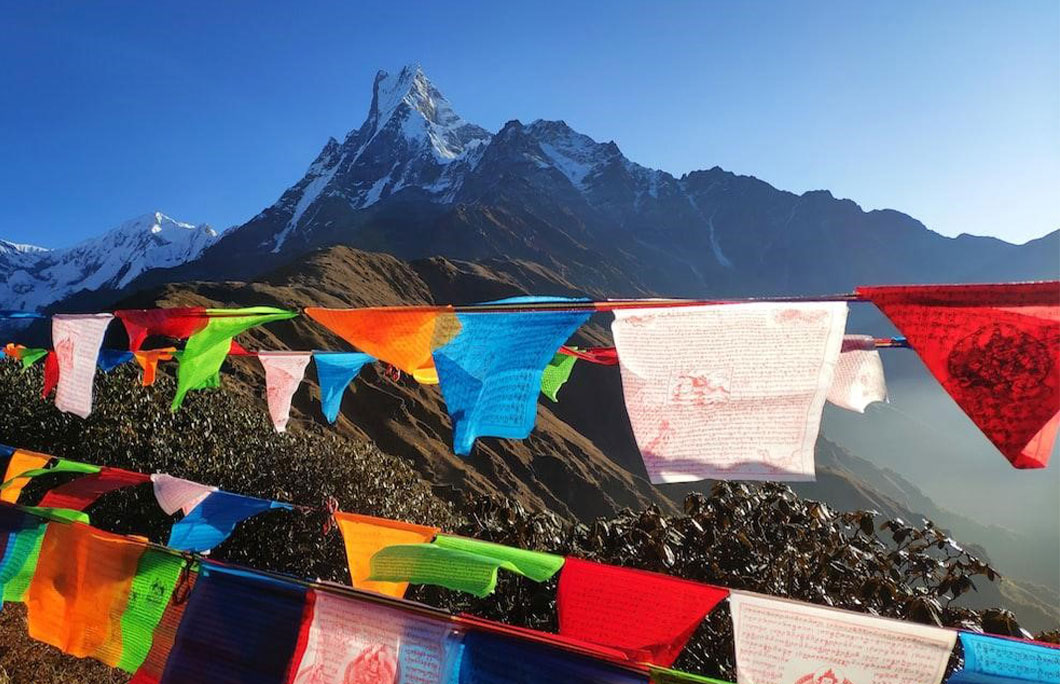 35. Nepal
Embark on an eye-opening journey to the Himalayas and experience the awe-inspiring beauty of Nepal. Home to Mount Everest, the world's highest peak, Nepal is a haven for adventure seekers and nature enthusiasts. Beyond its breathtaking landscapes, Nepal has also made significant progress in sustainable tourism. With initiatives like community-based ecotourism and conservation projects, the country aims to preserve its rich biodiversity and cultural heritage.
---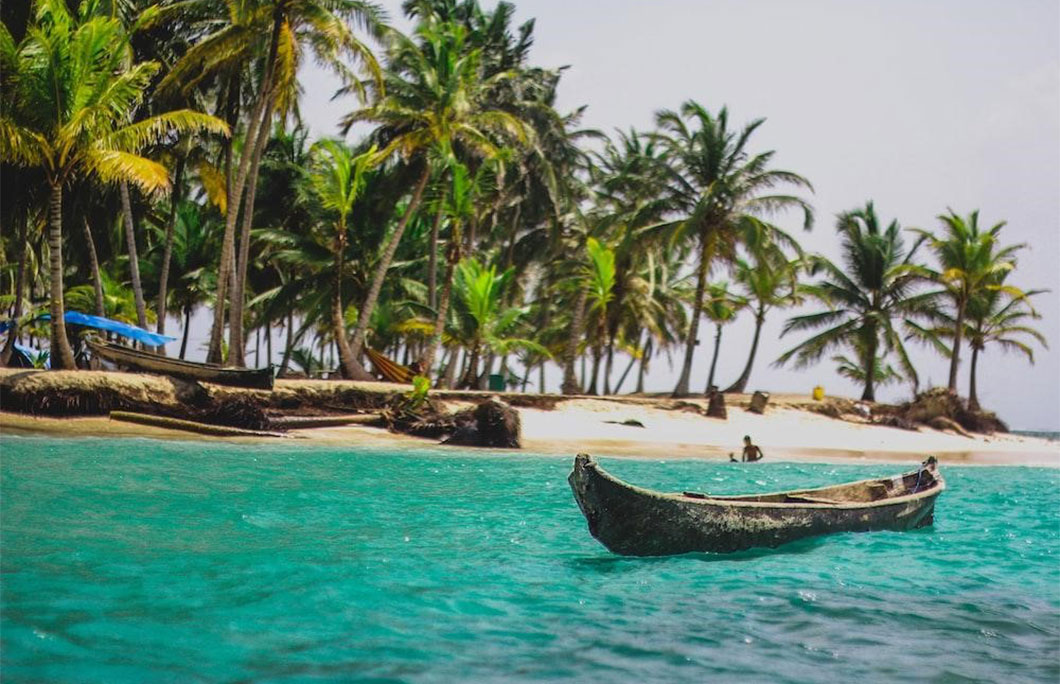 34. Panama
The crossroads of the Americas, where Panama's rich culture, biodiversity, and modern marvels await. From the iconic Panama Canal to the lush rainforests teeming with wildlife, this Central American gem offers a unique blend of natural and man-made wonders. And despite its small size, Panama is home to 5% of the world's biodiversity. With over 900 bird species, monkeys swinging through the treetops, and vibrant coral reefs, the country is a paradise for nature enthusiasts.
---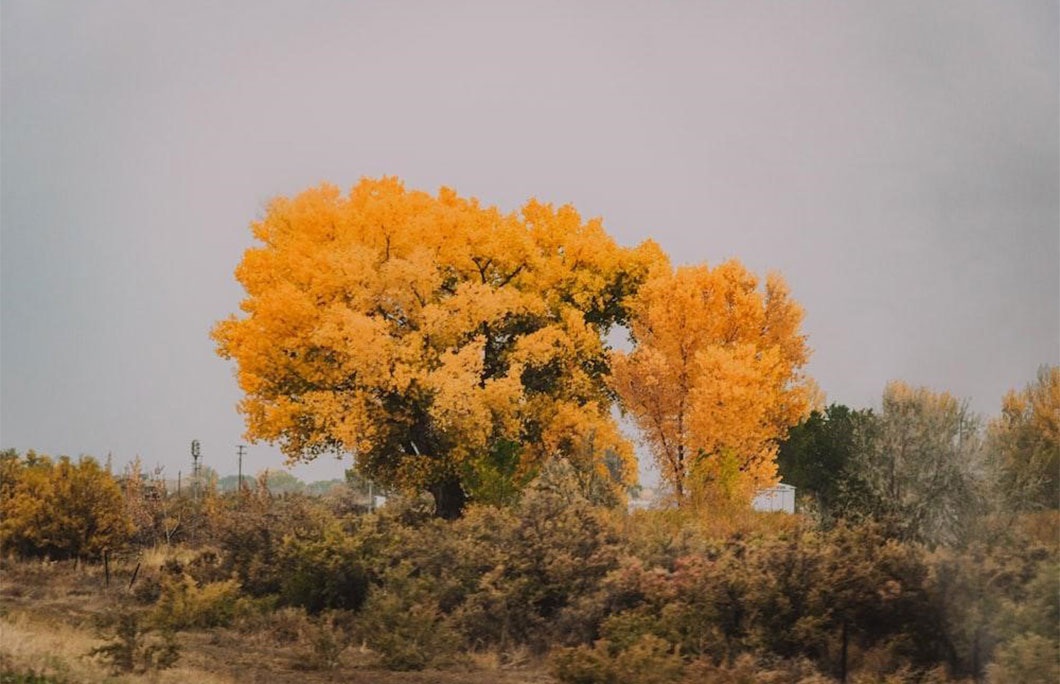 33. Colorado – United States
The colourful state of Colorado – where the majestic Rocky Mountains, vibrant cities, and outdoor adventures beckon. Known for its world-class ski resorts, hiking trails, and thrilling white-water rafting, Colorado is an adrenaline junkie's paradise. But it's not just about the adventure; the state is also a leader in sustainable practices. The US state generates more than 20% of its electricity from renewable sources, such as wind and solar power.
---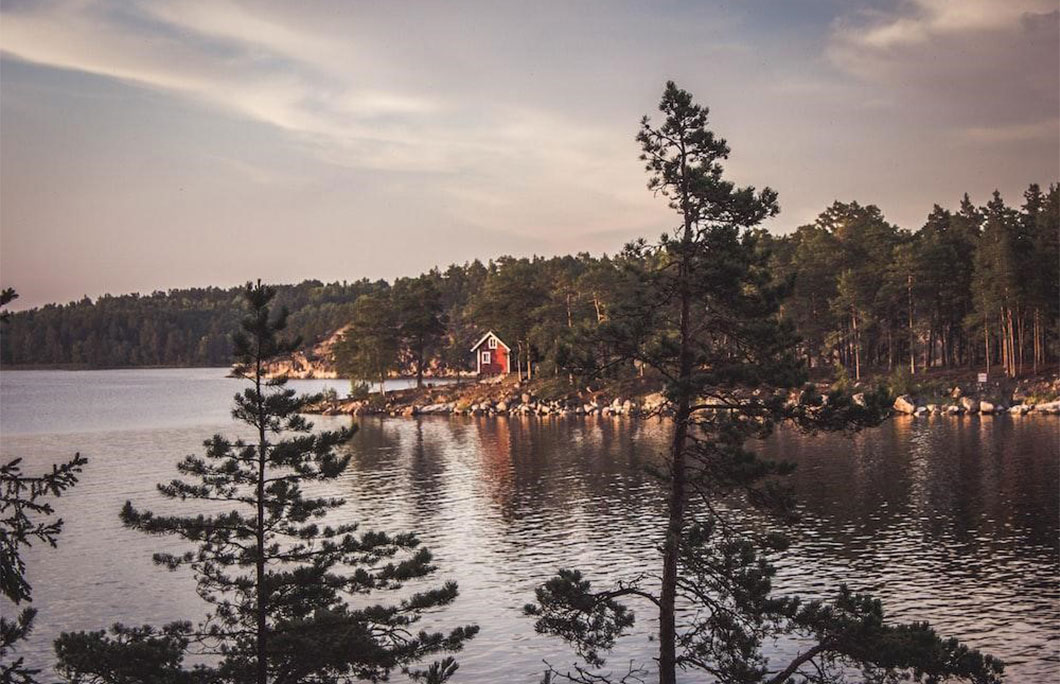 32. Swedish Lapland – Sweden
Step into a winter wonderland in Swedish Lapland, a magical region above the Arctic Circle that offers unforgettable experiences year-round. From chasing the mesmerising Northern Lights to mushing your own team of huskies, Swedish Lapland is an adventurer's dream come true. With over 70% of the land covered by forests and pristine wilderness, it's no wonder that the region is a haven for wildlife, including reindeer and elusive arctic foxes.
---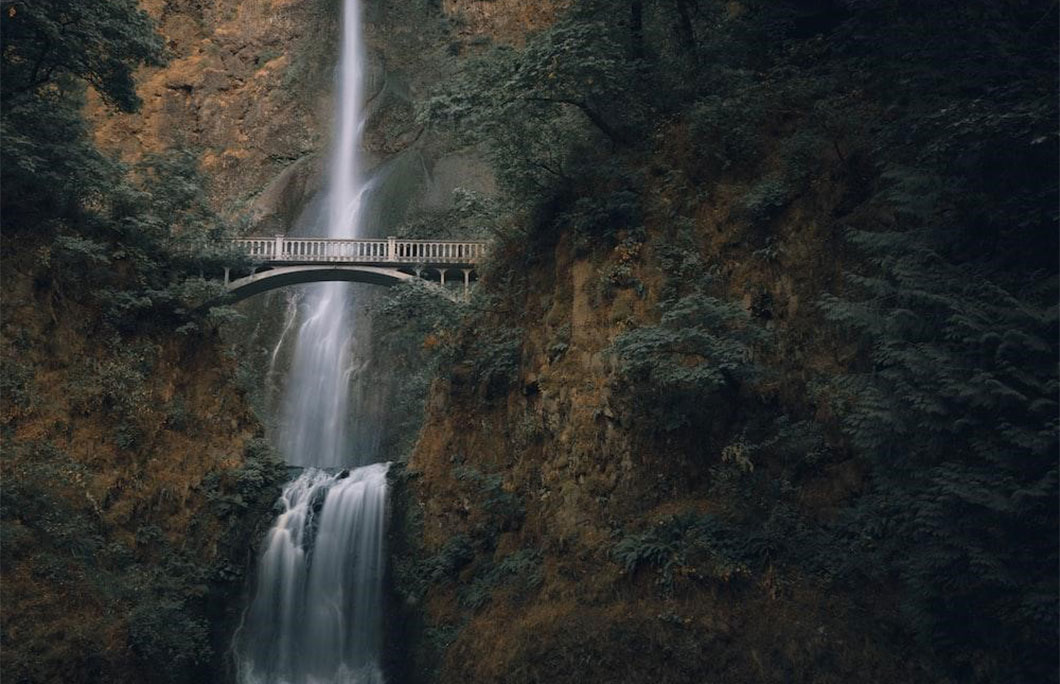 31. Oregon – United States
Whether you're hiking through ancient forests, surfing along the rugged coastline, or exploring quirky neighbourhoods in Portland, Oregon offers a little something for everyone. It's home to over 200 waterfalls, including the famous Multnomah Falls, which cascades over 600 feet.
---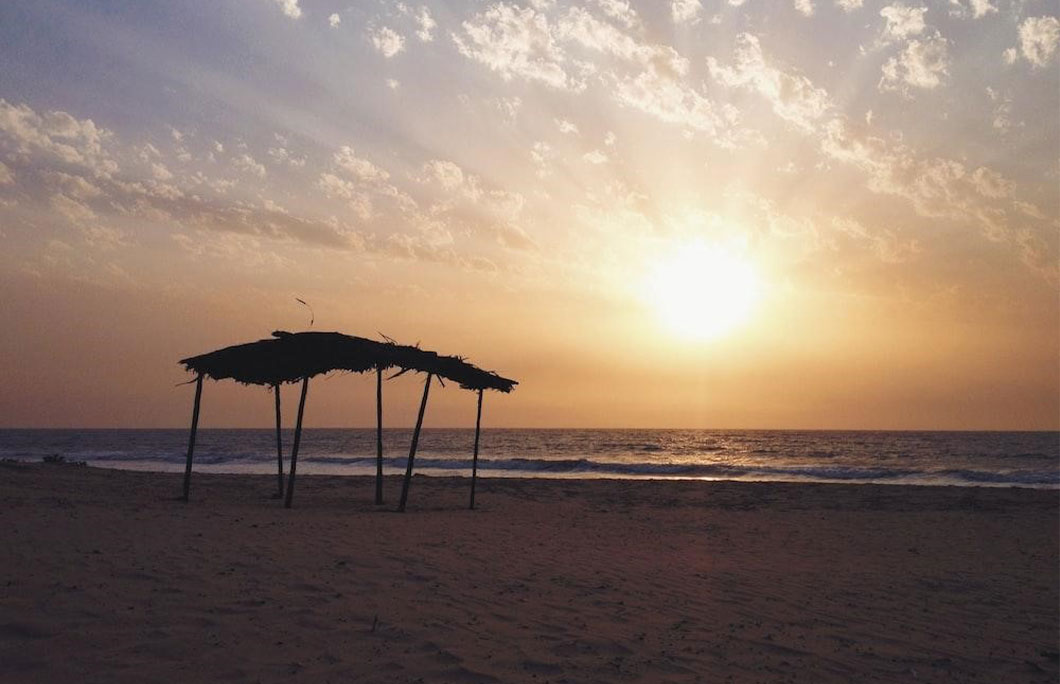 30. Gambia
This tiny West African country may be small, but it is big in heart. With its golden beaches, bustling markets, and vibrant music scene, Gambia offers a unique cultural experience. The country is also home to six national parks and reserves, protecting its diverse ecosystems and rich wildlife. It's a prime destination for birdwatching, with over 500 bird species calling Gambia home.
---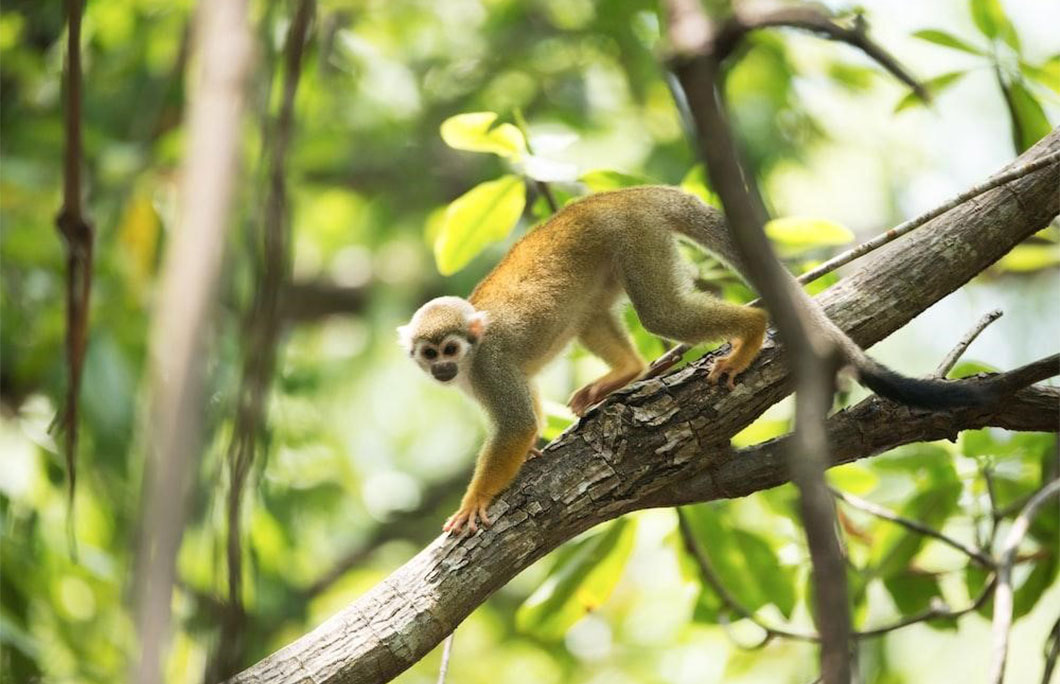 29. Suriname
In the heart of the Amazon rainforest lies the hidden gem of Suriname. This small South American country boasts biodiversity, dense tropical jungles, and vibrant indigenous cultures. With over 90% of its land covered by untouched forests, Suriname is a sanctuary for countless species of plants and animals. The country has also taken significant strides in sustainable development, embracing renewable energy, and promoting community-led conservation initiatives.
---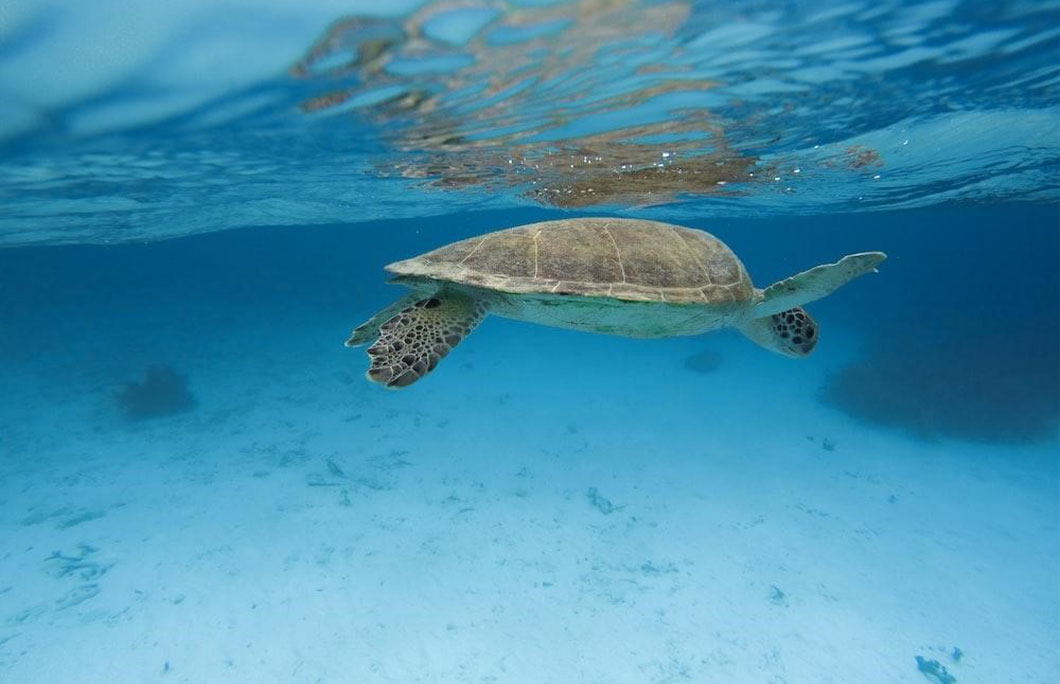 28. Bonaire
Known for its pristine coral reefs and abundant marine life, Bonaire is a haven for snorkellers and scuba enthusiasts. In fact, Bonaire's marine park is home to over 470 fish species and 57 types of coral. Explore the underwater wonders, spot colourful tropical fish, and swim alongside gentle sea turtles. But Bonaire isn't just about diving. It also offers stunning beaches, picturesque landscapes, and a laid-back island atmosphere.
---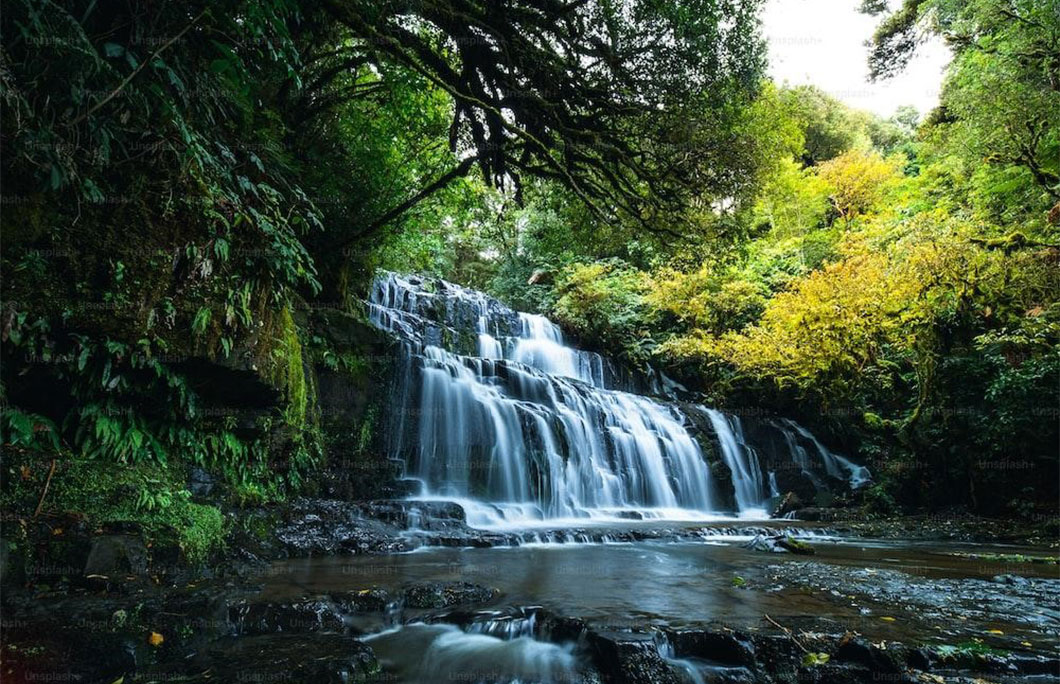 27. New Zealand
New Zealand's breathtaking landscapes, from the majestic Southern Alps to the pristine beaches of the Abel Tasman National Park, have made it a dream destination for nature lovers. But it's not just the stunning scenery that makes New Zealand special; it's also the country's dedication to sustainability. With initiatives like the Tiaki Promise, which encourages responsible travel and respect for the environment, New Zealand ensures that its natural wonders are preserved for generations to come.
---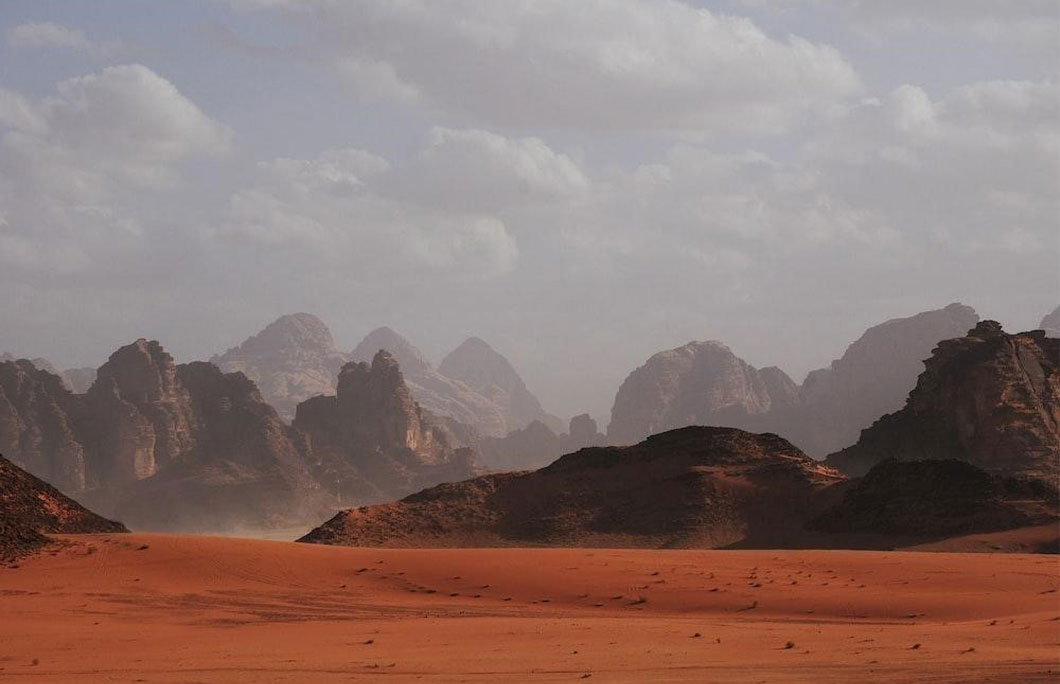 26. Dana Biosphere Reserve – Jordan
The Dana Biosphere Reserve in Jordan is the perfect place for travellers from all over the world. Nestled between rugged mountains and vast deserts, this protected area is a haven for nature lovers and adventure seekers. With over 300 species of plants and animals, including the rare Nubian ibex and Syrian wolf, the reserve showcases Jordan's incredible biodiversity. The local community also actively participates in eco-tourism initiatives, offering visitors a chance to experience authentic Bedouin hospitality and support sustainable development.
---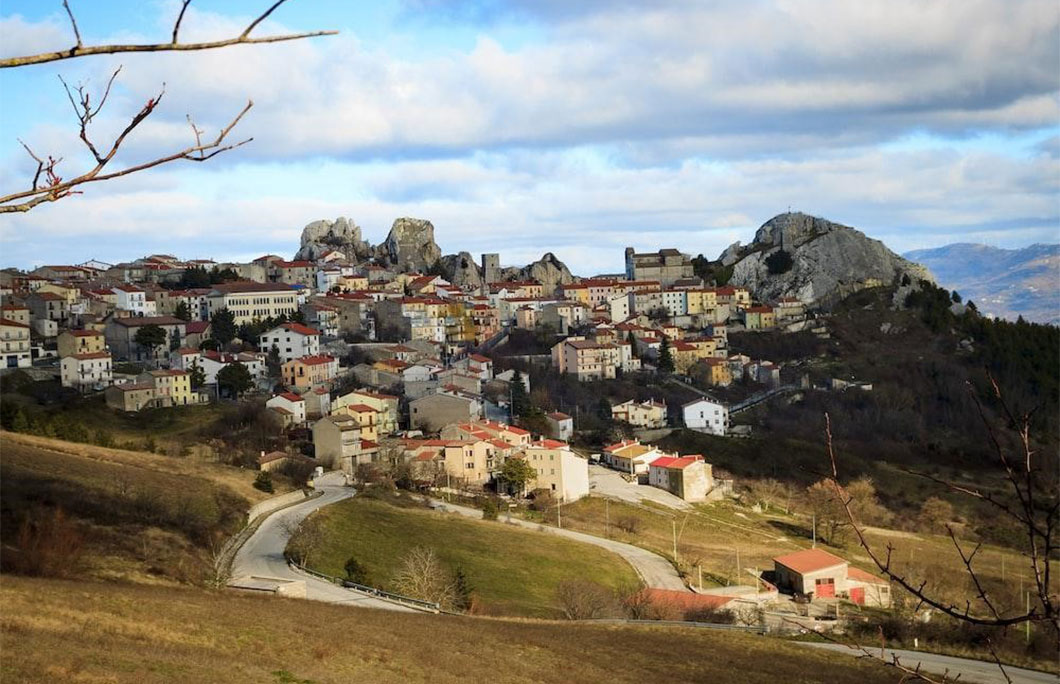 25. Molise – Italy
Molise effortlessly blends old-world charm with gorgeous landscapes. Tucked away between the Adriatic Sea and the Apennine Mountains, Molise offers a peaceful escape from the bustling tourist crowds. With its picturesque hilltop villages, rolling vineyards, and pristine nature reserves, the region invites you to slow down and savour the simple pleasures of life.
---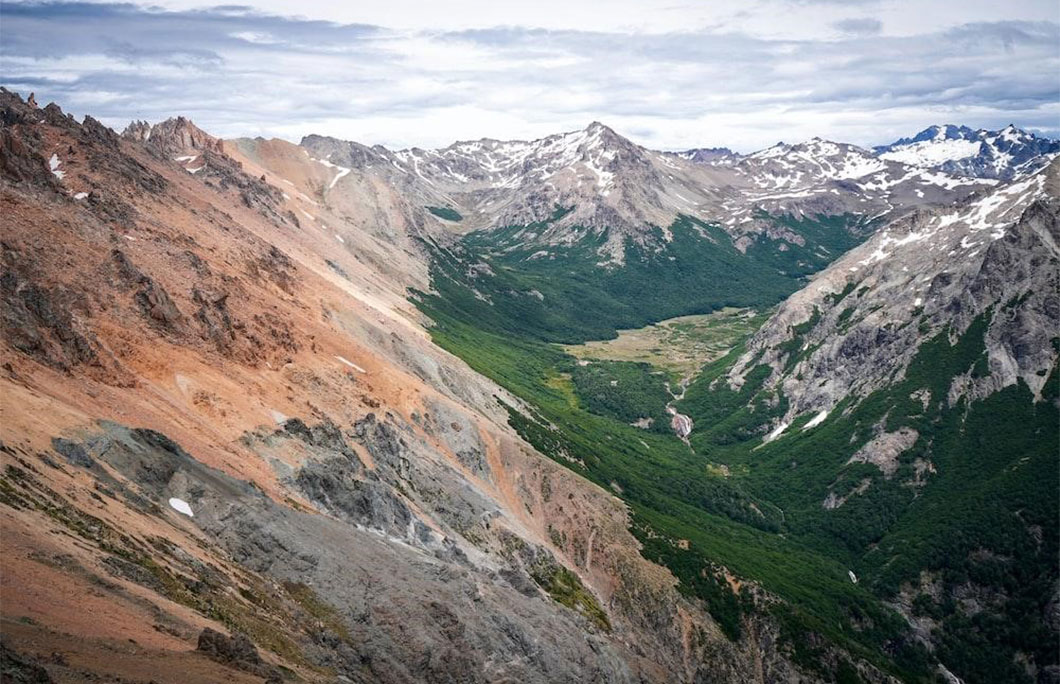 24. Patagonia – Argentina & Chile
You'll find nothing but raw beauty and untamed wilderness in Patagonia. Stretching across Argentina and Chile, this region serves as a haven for outdoor enthusiasts and admirers of nature's wonders. Witness the majestic Andes Mountains, encounter the serenity of pristine lakes, and marvel at the expansive grasslands that seem to go on endlessly. In Patagonia, nature's might and magnificence are on full display, beckoning explorers to unravel its captivating secrets.
---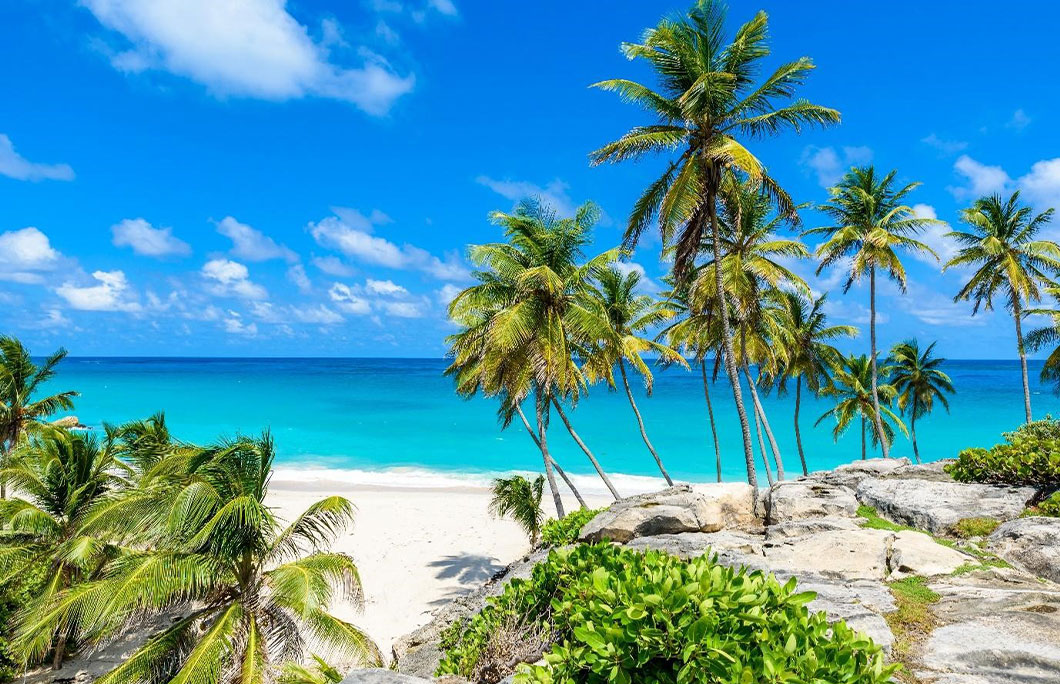 23. Barbados
This paradise island is on many traveller's wish lists. Turquoise seas, picture-perfect white sand beaches, and palm trees blowing easily in the wind. It's this wind that's now a huge renewable energy source for Barbados, which is massively switching to greener energy supplies. The small country is also working hard to reduce the need for imported produce, relying on its wealth of indigenous fruits and vegetables.
---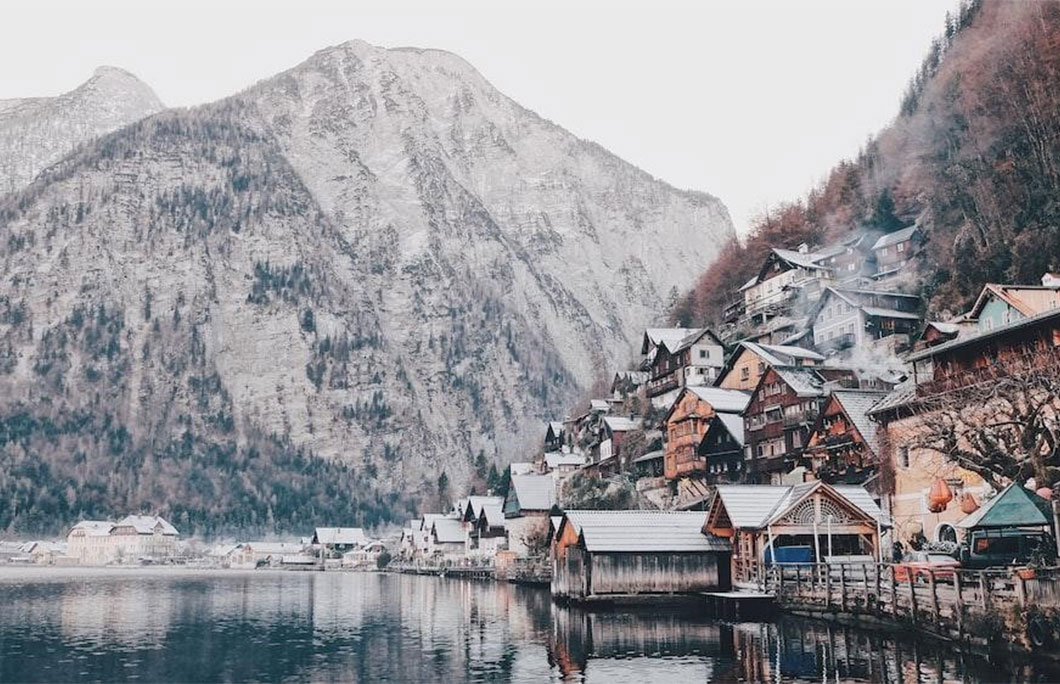 22. Lech-Zurs – Austria
Get ready to hit the slopes and experience winter wonderland in Lech-Zurs, Austria's premier ski resort. Nestled in the heart of the Austrian Alps, this charming village offers world-class skiing, stunning alpine scenery, and a cosy atmosphere. With over 340 kilometres of slopes, Lech-Zurs attracts skiers and snowboarders of all levels. But it's not just about the snow. The region is committed to sustainability and preserving its natural beauty.
---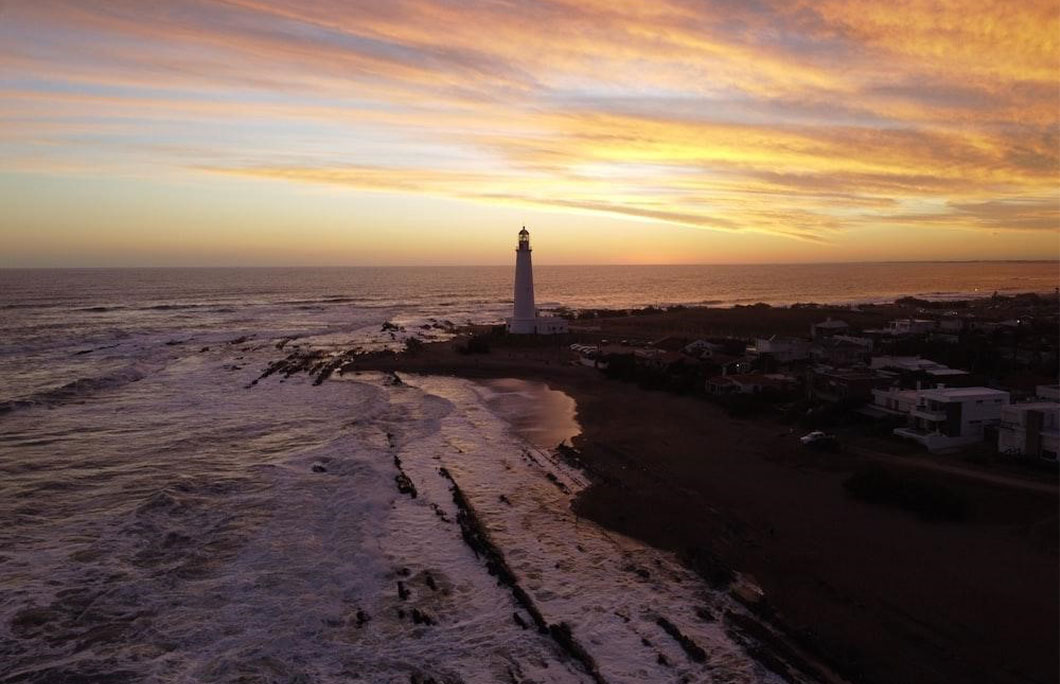 21. Uruguay
Uruguay is bursting with coastal charm and a laid-back atmosphere. With beautiful beaches, quaint colonial towns, and a relaxed lifestyle, Uruguay is an ideal destination for tranquillity seekers. The country is dedicated to renewable energy, with wind power contributing over 30% of its electricity production.
---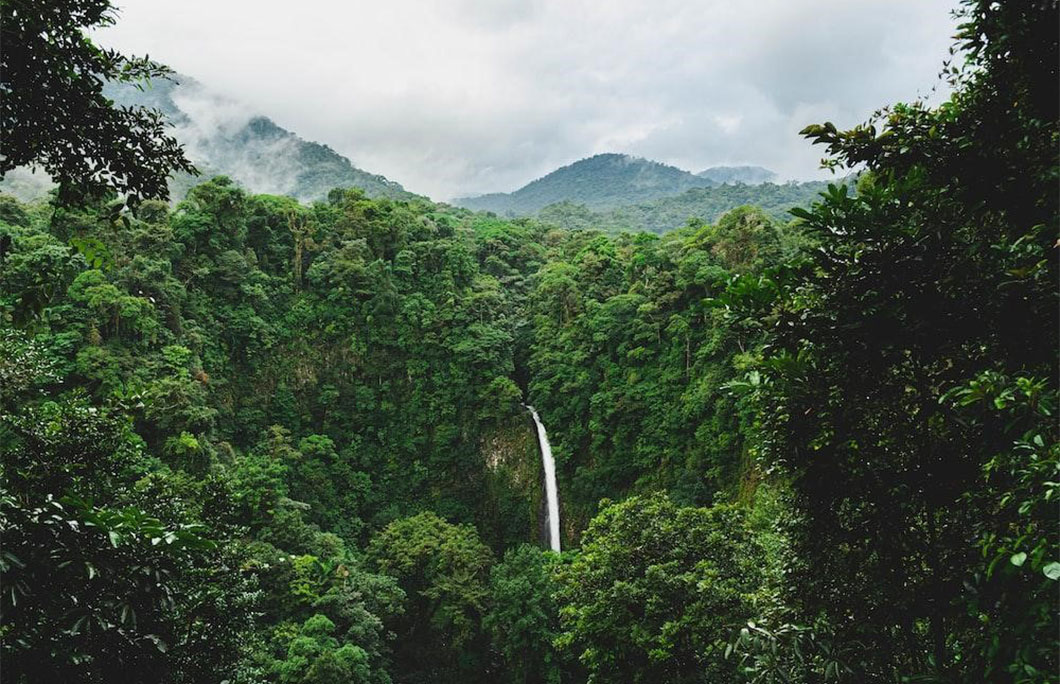 20. Costa Rica
Known for its commitment to environmental sustainability, Costa Rica has successfully protected over 25% of its land through national parks and reserves. With an astonishing 5% of the world's biodiversity within its borders, the country offers a kaleidoscope of wildlife encounters. From sloths leisurely hanging from trees to colourful toucans flying overhead, Costa Rica is a real-life Eden.
---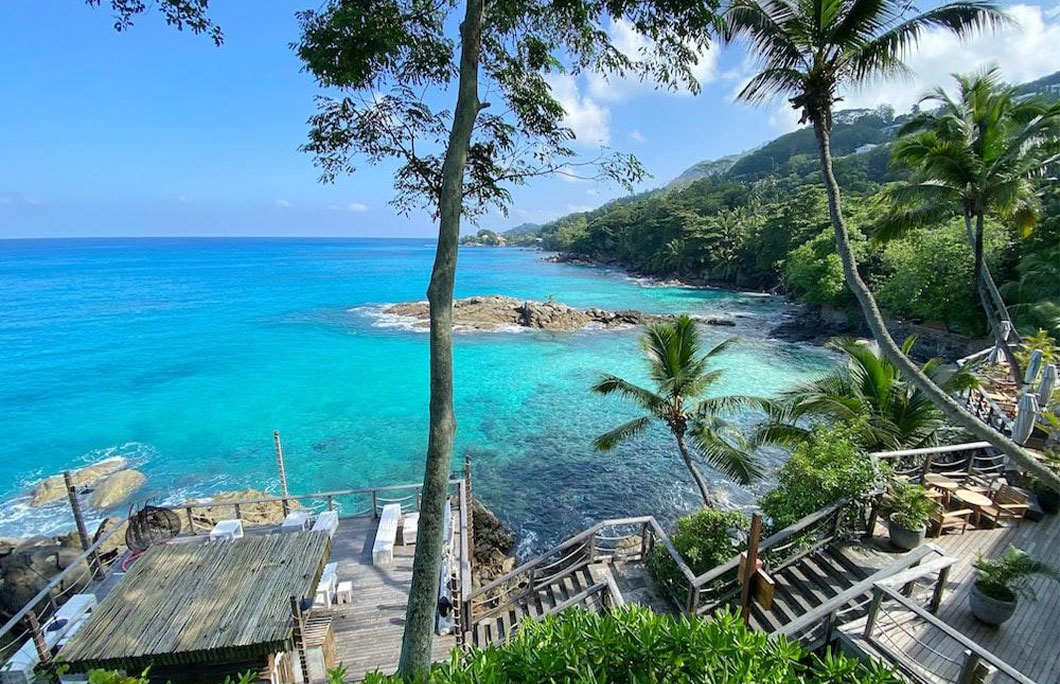 19. Seychelles
The paradise islands of the Seychelles are not only breathtakingly beautiful, but committed to sustainability practices. The small country is making waves in ecotourism by improving sanitation, reinforcing coasts, investing in research, and educating its residents.
---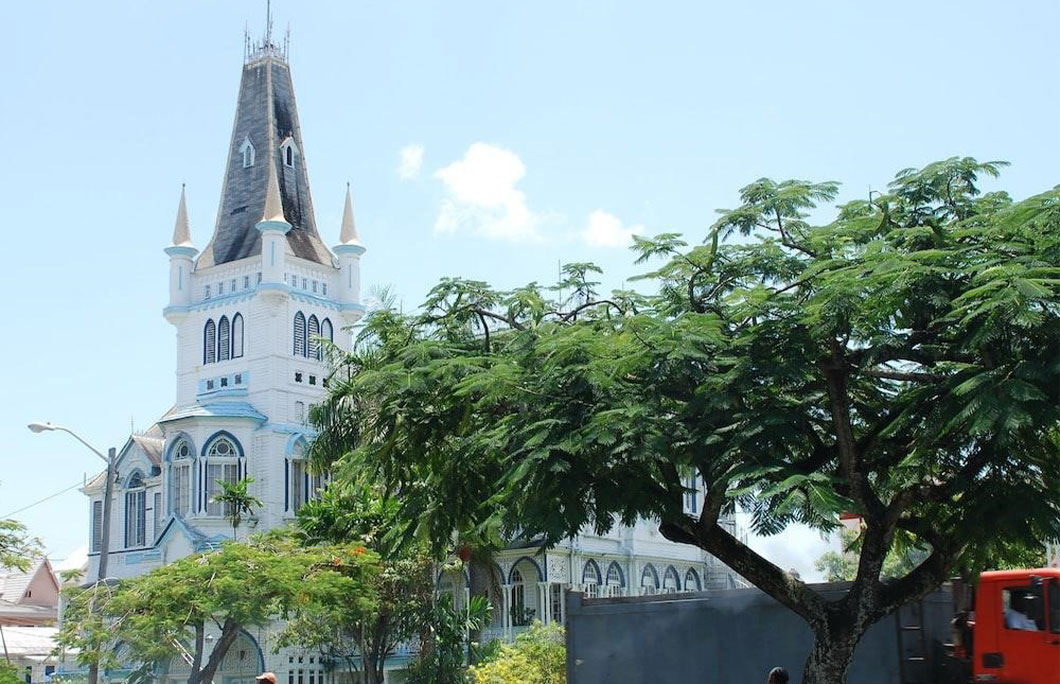 18. Guyana
With over 80% of its land covered in pristine rainforests, Guyana is a paradise for nature enthusiasts and adventure seekers. It's home to Kaieteur Falls – one of the world's tallest single-drop waterfalls, about five times higher than Niagara Falls. Explore its vast wilderness, spot exotic wildlife, and immerse yourself in the vibrant culture of its diverse population.
---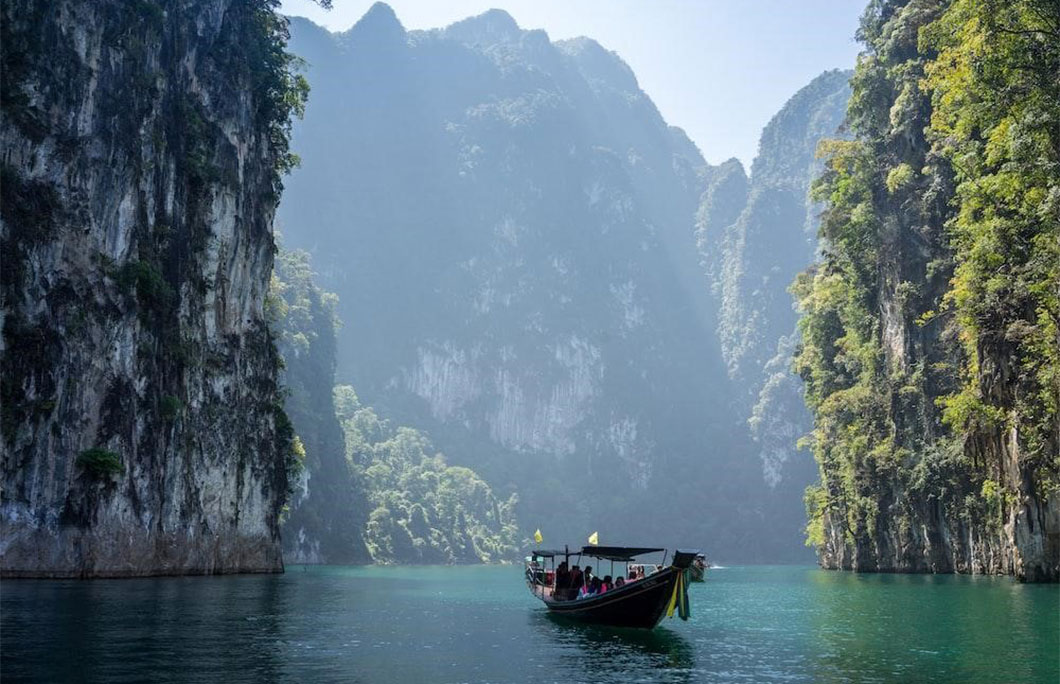 17. Koh Mak – Thailand
Unlike its more famous counterparts, Koh Mak remains a hidden gem, offering a peaceful retreat away from the crowds. With its commitment to sustainable tourism, the island has implemented eco-friendly initiatives such as banning plastic bags and promoting responsible snorkelling practices.
---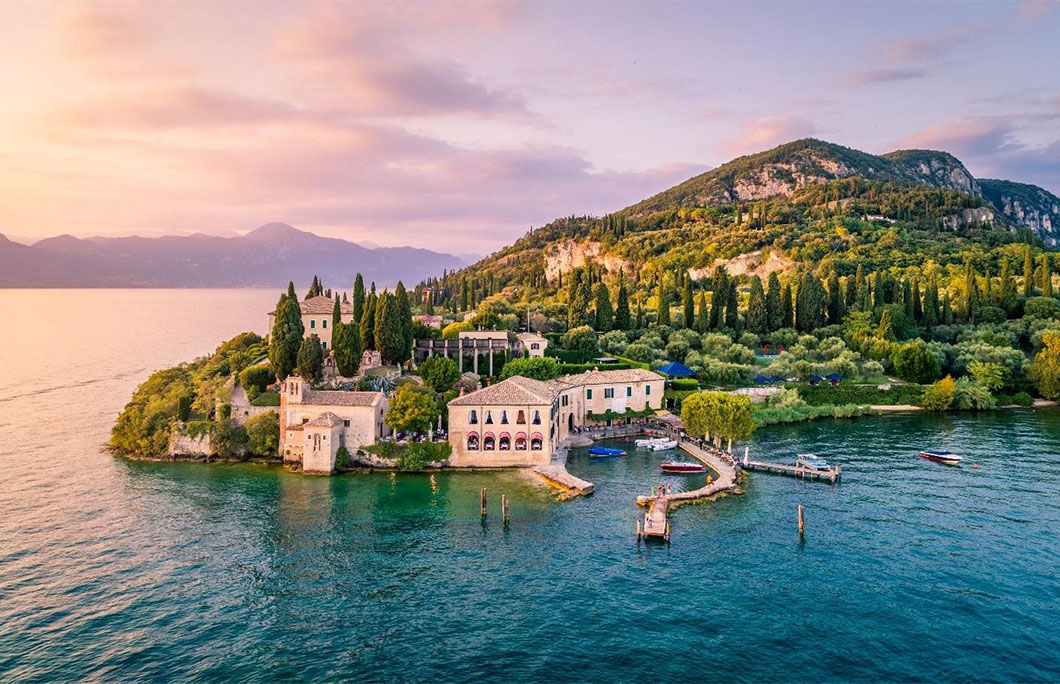 16. Lake Garda – Italy
This luxurious destination is not only beautiful, but it's also one of the world's most eco-friendly destinations. Leave the car behind and take the direct train from Milan and stay among incredible nature. Lake Garda is home to excellent green hotels that offset 100% of their CO2 emissions, use renewable sources for their energy, commit to anti-pollution initiatives, and have ecological spas.
---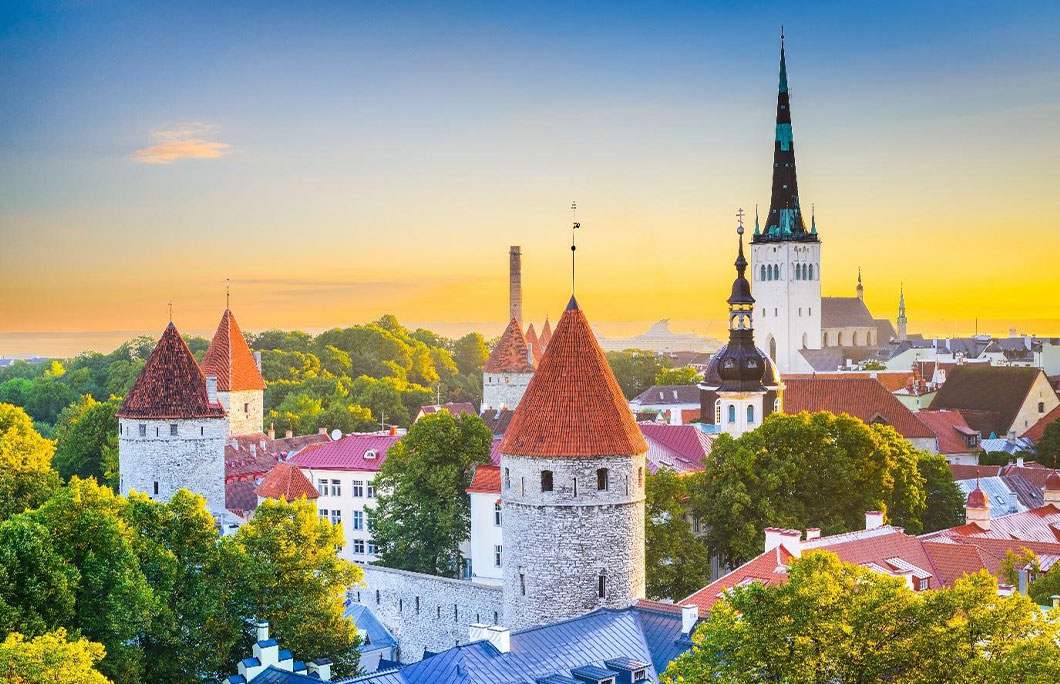 15. Estonia
Estonia is a small Baltic nation with a big commitment to sustainability and ecology. It ranks among the top countries in the world for its air quality and waste management. Estonia also embraces innovation to create an environmentally friendly society through its e-residency and digital governance initiatives.
---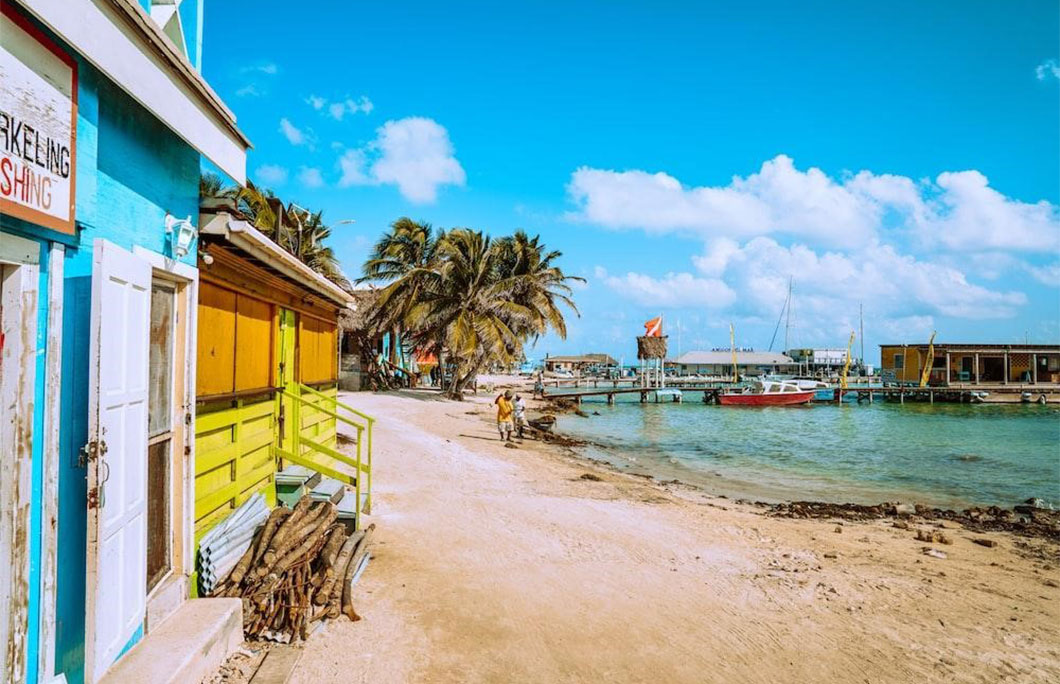 14. Belize
Dive into the crystal-clear waters of Belize and discover a paradise for eco-adventurers. This Central American gem is home to the largest barrier reef in the Western Hemisphere and it offers incredible snorkelling and diving opportunities, guilt-free. With more than 40% of its territory under protection, including national parks and marine reserves, Belize is committed to preserving its incredible biodiversity.
---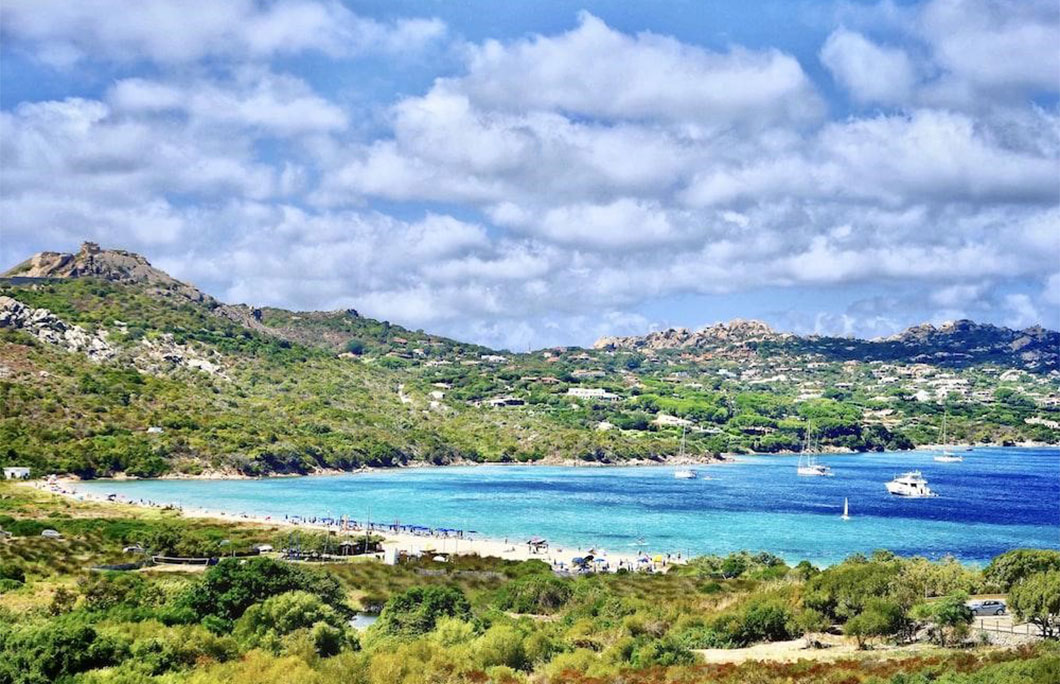 13. Palau
Dive into a world of wonder in Palau, a tropical paradise nestled in the western Pacific Ocean. With its turquoise waters, vibrant coral reefs, and mesmerising marine life, Palau is a dream come true for snorkellers and scuba enthusiasts. This Micronesian archipelago is also leading the way in marine conservation. In 2009, Palau created the world's first shark sanctuary, protecting an area larger than France. The country's commitment to sustainability extends beyond its waters, with initiatives to promote renewable energy and eco-friendly practices.
---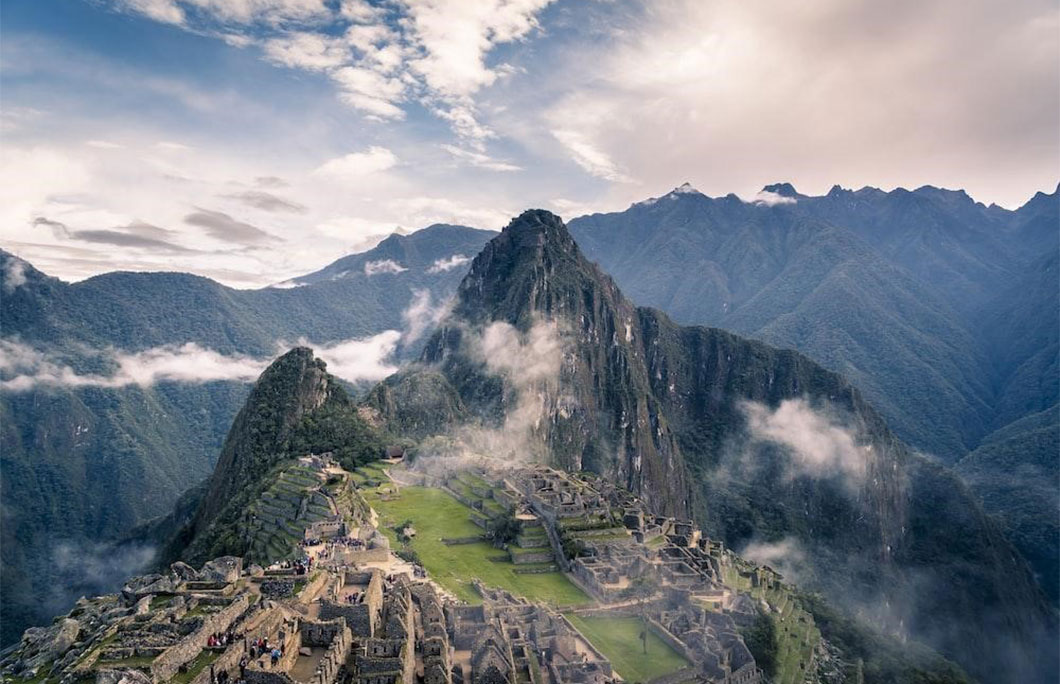 12. Peru
From the ancient ruins of Machu Picchu to the vibrant city of Lima, this South American gem offers a diverse range of eco-friendly experiences. Peru is committed to preserving its rich cultural heritage and fragile ecosystems. With initiatives promoting sustainable tourism, this is the place for any eco-traveller. They offer responsible trekking through the Andes, and they support local communities along the way. Peru welcomes travellers who want to explore its wonders while treading lightly on the environment.
---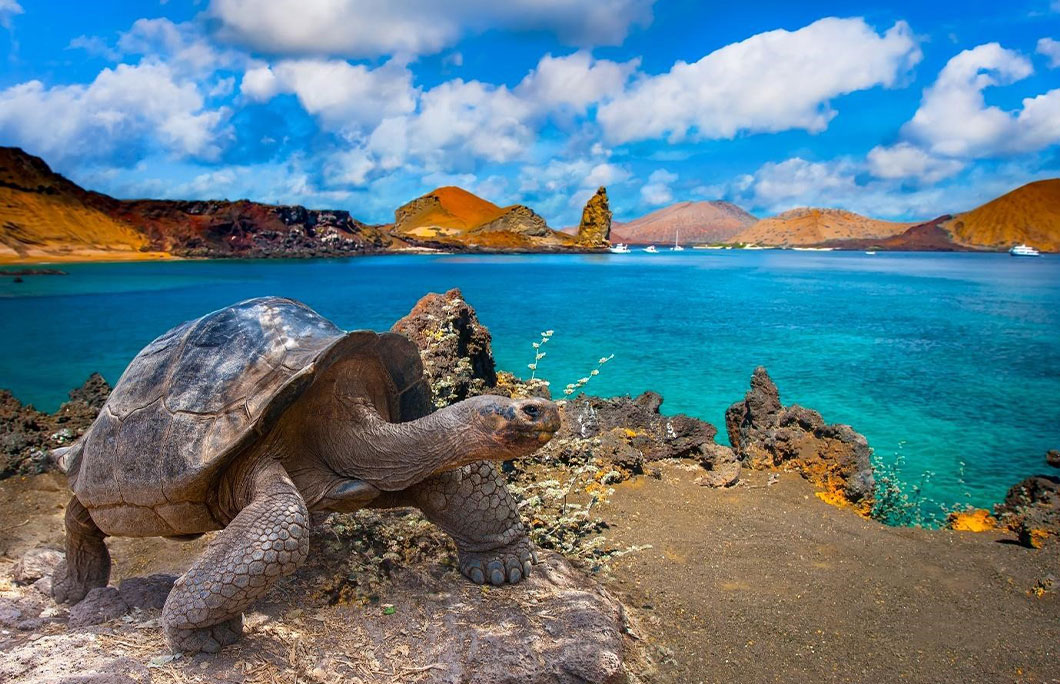 11. Ecuador
From the majestic peaks of the Andes to the enchanting Galapagos Islands, this South American country is a treasure trove of natural wonders. Ecuador is also leading the way in sustainable tourism practices, with initiatives to protect its biodiversity and support local communities.
---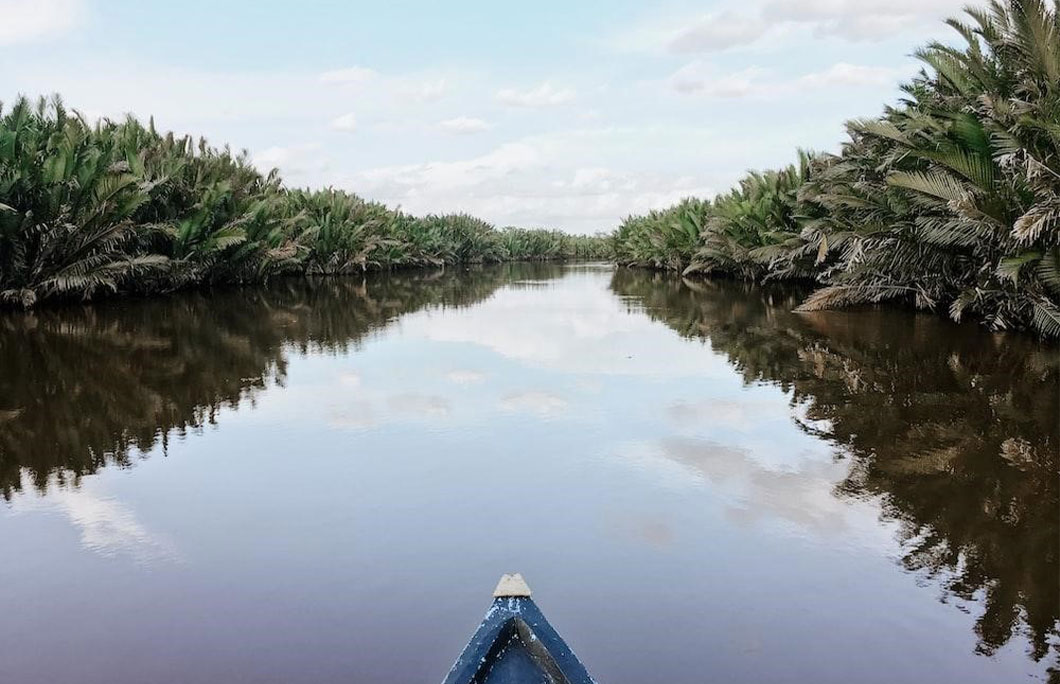 10. Borneo – Malay Archipelago
Shared by Malaysia, Indonesia, and Brunei, Borneo is home to lush rainforests, unique wildlife, and indigenous cultures. It's the habitat of the critically endangered Bornean orangutan, as well as the proboscis monkey, pygmy elephant, and countless bird species. Here, you can immerse yourself in the breathtaking wildlife, trek through dense jungles, and experience the rich cultural heritage of the indigenous communities. Borneo is a true paradise for nature enthusiasts.
---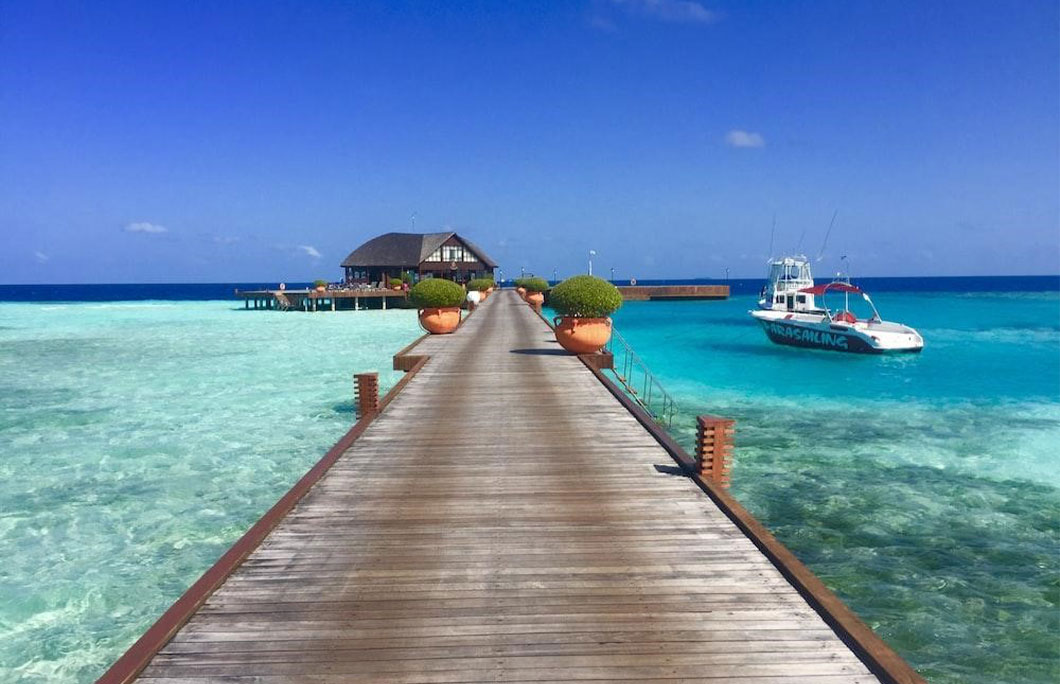 9. Maldives
Comprising 26 coral atolls, this Indian Ocean archipelago is renowned for its stunning overwater villas and world-class diving opportunities. It's also the lowest-lying country on Earth, with an average ground level of just 1.5 meters above sea level. Explore vibrant coral reefs teeming with marine life, unwind with a beachside massage, and soak up the spectacular sunsets. The Maldives offers a perfect blend of relaxation, adventure, and natural beauty that will create memories to last a lifetime.
---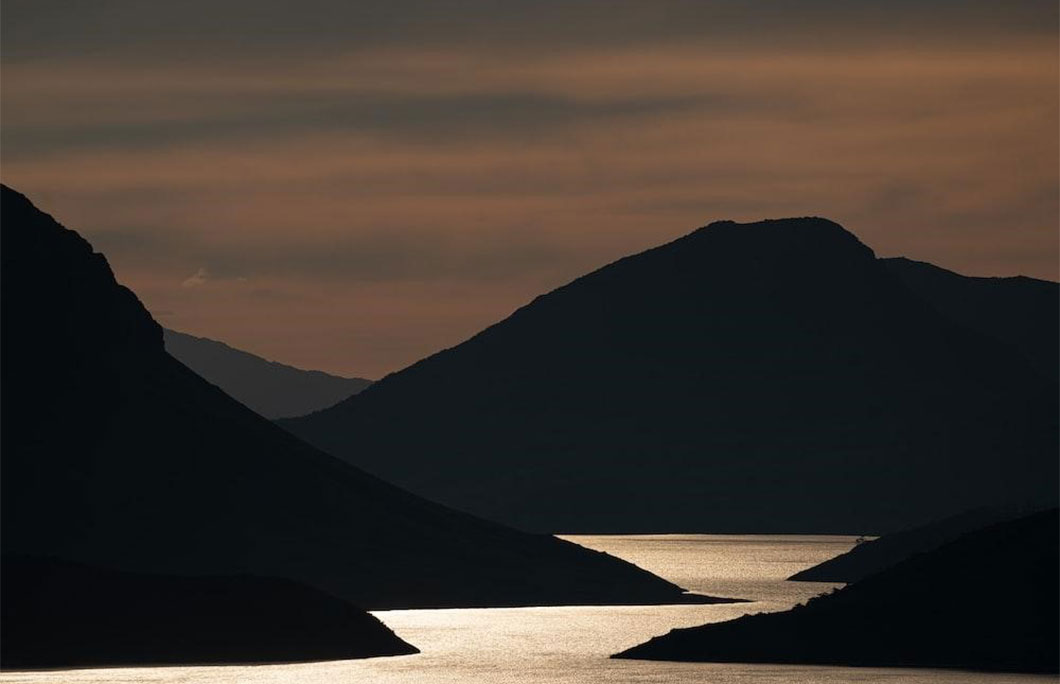 8. Tasmania – Australia
The stunning island of Tasmania, located off the coast of mainland Australia, will blow you away with its vast untouched wilderness. With around 45% of its land designated as national parks and reserves, Tasmania is a haven for nature enthusiasts. Explore the landscapes of Cradle Mountain-Lake St Clair National Park, where you can see infamous wildlife like the Tasmanian devil, and hike along the iconic Overland Track. Tasmania is committed to conservation and sustainable tourism, which ensures that future generations can continue to marvel at its pristine beauty.
---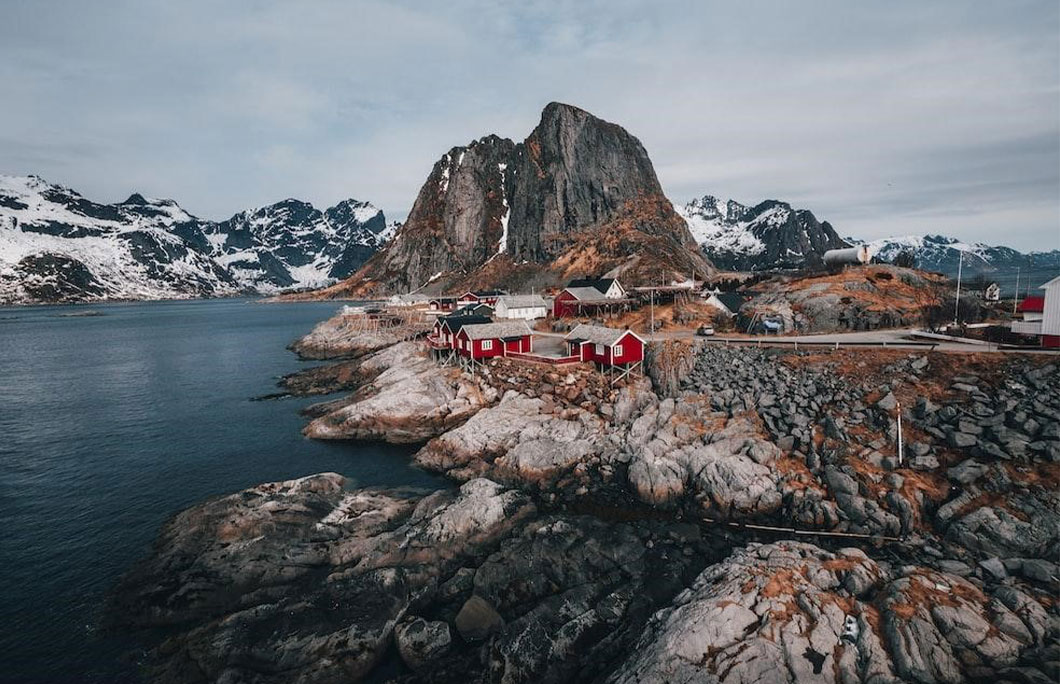 7. Norway
Norway is a Scandinavian country known for its stunning fjords and majestic Northern Lights viewing opportunities. It's a must-visit destination for eco-conscious travellers. Norway is committed to sustainable practices, particularly in the areas of renewable energy and conservation. The stunning country is a leader in hydropower generation and has made significant investments in wind and solar energy. Norway's national parks, such as Hardangervidda, offer pristine wilderness and opportunities for outdoor activities while promoting responsible tourism and wildlife protection.
---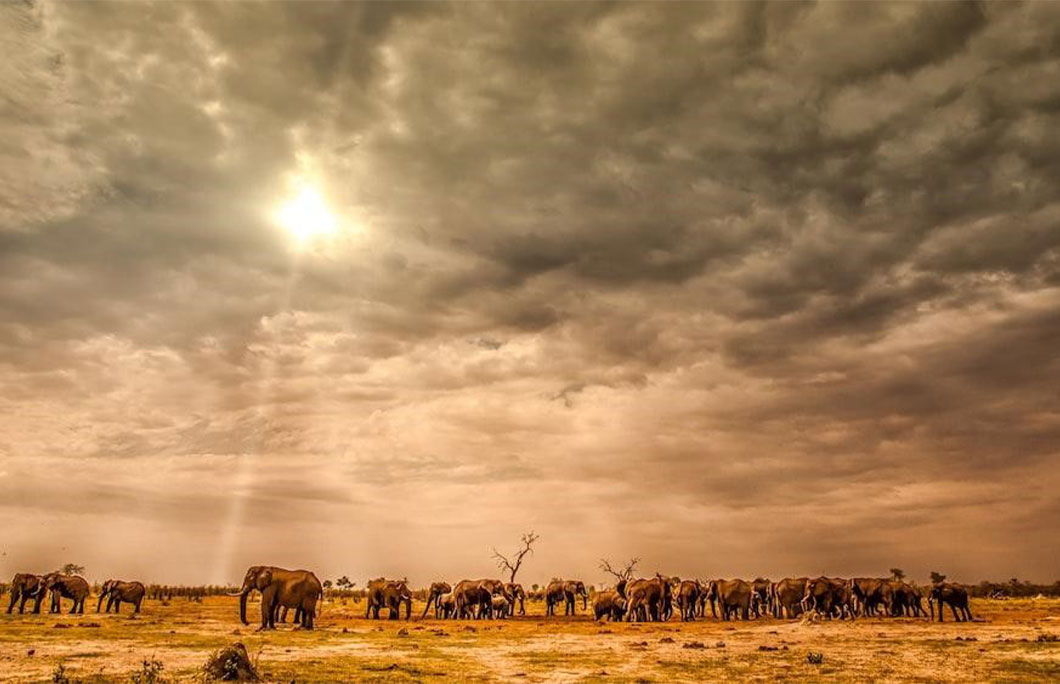 6. Botswana
Botswana is a top African safari destination. It is home to the vast Okavango Delta, the world's largest inland delta and a UNESCO World Heritage Site. The Delta supports diverse wildlife, including elephants, lions, and hippos. Botswana prioritises conservation and offers sustainable tourism. Experience the raw beauty of Botswana by riding a mokoro, navigating water channels, and witnessing animal migrations.
---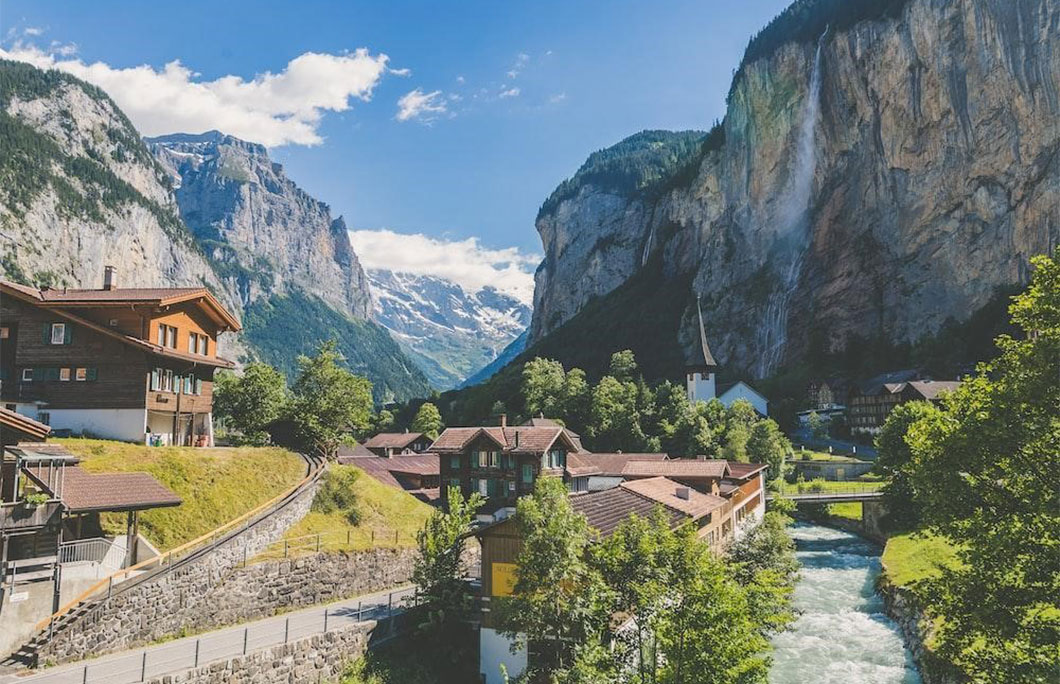 5. Switzerland
Switzerland: where stunning alpine landscapes and sustainability go together. Known for its snow-capped peaks, pristine lakes, and picturesque villages, Switzerland has also been at the forefront of environmental consciousness. The country boasts an impressive recycling rate of over 50% and has implemented renewable energy projects, including hydroelectric power. Switzerland's commitment to eco-friendly practices extends to its transportation system, with an efficient network of trains and electric buses. Whether you're skiing in the winter or hiking in the summer, Switzerland is the perfect place to take in natural wonders while being part of its sustainability story.
---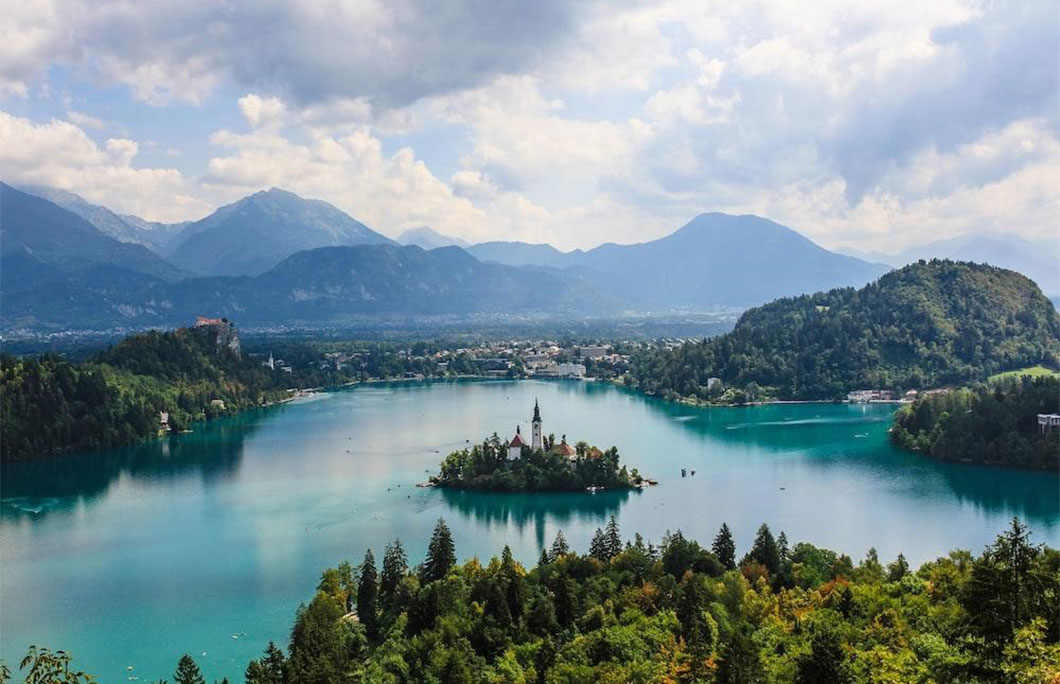 4. Slovenia
Nestled in the heart of Europe, Slovenia is a hidden gem waiting to be explored. Despite its small size, this country boasts an abundance of natural beauty, including enchanting lakes, stunning caves, and picturesque alpine landscapes. Slovenia takes its commitment to sustainability seriously, being recognised as the first country to be declared a green destination by the Global Green Destination Standard. With initiatives like car-free zones and eco-certified accommodations, Slovenia invites you to immerse yourself in its pristine nature and embrace a sustainable way of exploring its wonders.
---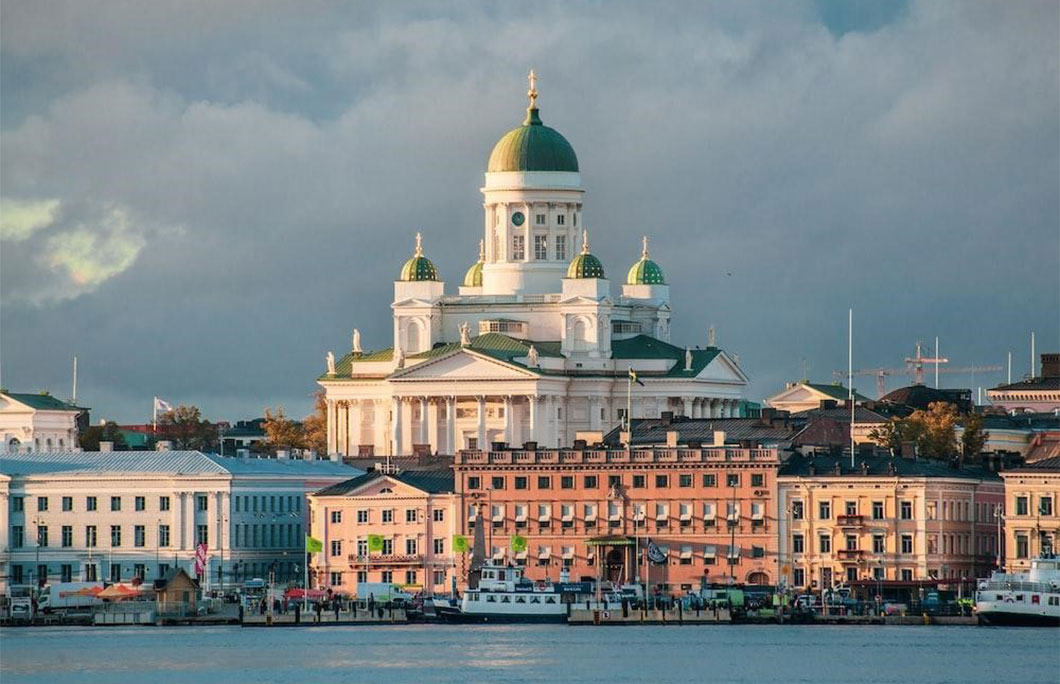 3. Finland
Finland is the land of a thousand lakes and the magical Northern Lights. Known for its pristine wilderness, modern design, and sauna culture, Finland offers a unique blend of natural beauty and Nordic charm. It's considered one of the happiest countries in the world, with a focus on quality of life and environmental sustainability. The Nordic country is also one of the world's most eco-friendly destinations with excellent air quality, clean lakes and rivers, fast-growing forests, and protected areas.
---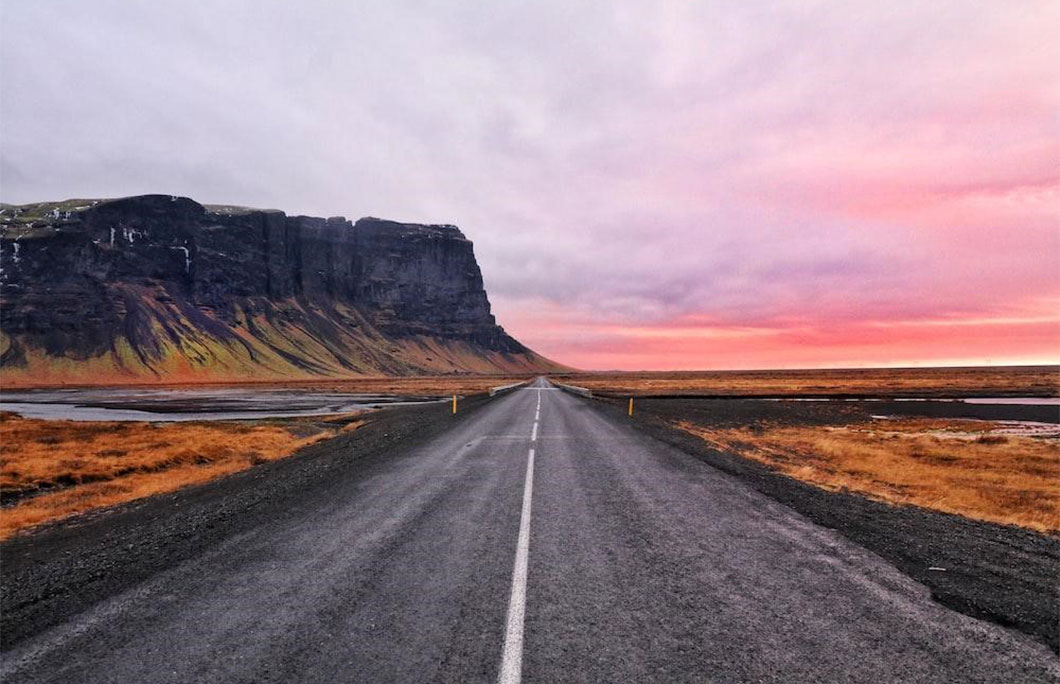 2. Iceland
Iceland's dramatic landscapes, including volcanoes, glaciers, and geothermal hot springs make it a bucket-list destination for many. Iceland is also a pioneer in renewable energy. Around 85% of its total primary energy supply comes from renewable sources, with geothermal power leading the way. This clean energy revolution not only provides sustainable solutions for Iceland's energy needs but also serves as an inspiration to the world. Iceland is truly a pioneer in the renewable energy world.
---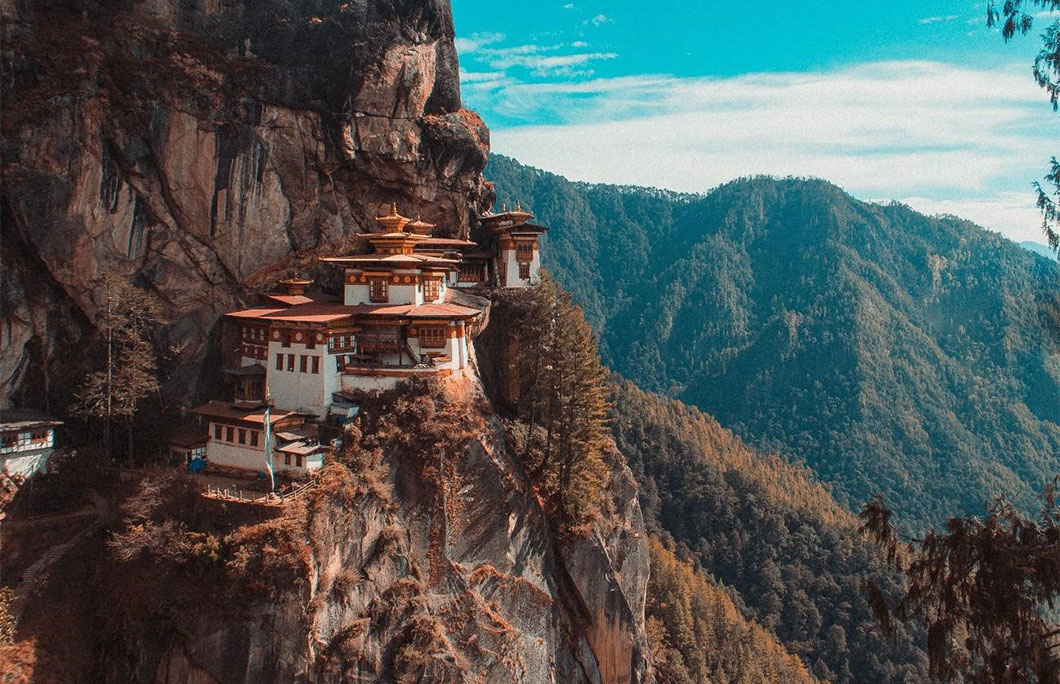 1. Bhutan
Bhutan, a small country nestled in the Himalayas, is not only renowned for its magnificent landscapes, but also for its commitment to sustainable development. Known as the only carbon-negative country in the world, Bhutan is a shining example of environmental stewardship. With more than 70% of its land under forest cover and a constitutional requirement to maintain at least 60% forest coverage, this enchanting nation prioritises the well-being of its natural resources.
---