The 50 Best Ice Cream Parlours In The World
Whatever your flavour, whatever your style – be it simple gelato, soft serve or banana splits – we have the 50 best ice cream parlours in the world. These are the true superstars of this classic frozen delicacy.
There are certain foodie treats in life that can bring so much joy to people all over the world, and ice cream is one that is pretty much universally loved.
Wold famous Ice Cream Parlours In The World
50th. Zanoni & Zanoni – Vienna, Austria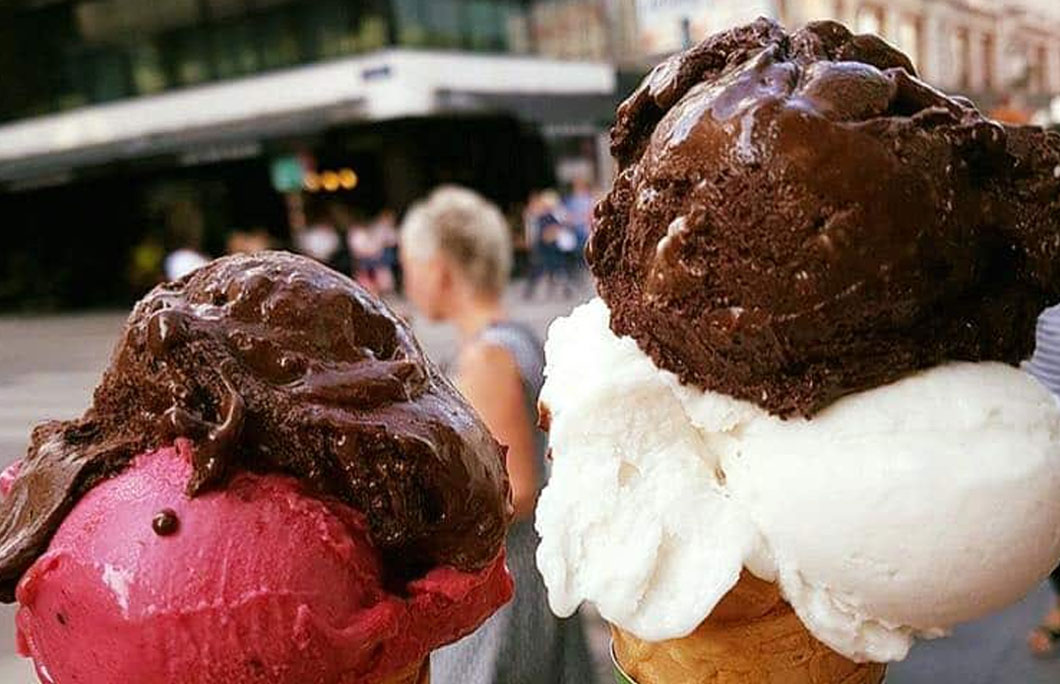 A wonderful place to come for those of you with a sweet tooth. They do great breakfast, cakes and sweets but in reality you are only here for the ice cream.
They've been going strong since 1971 so you know they are doing something right. A huge choice of fresh and colourful flavours.
---
49th. Roxy's Ice Cream Social – Oklahoma city, Oklahoma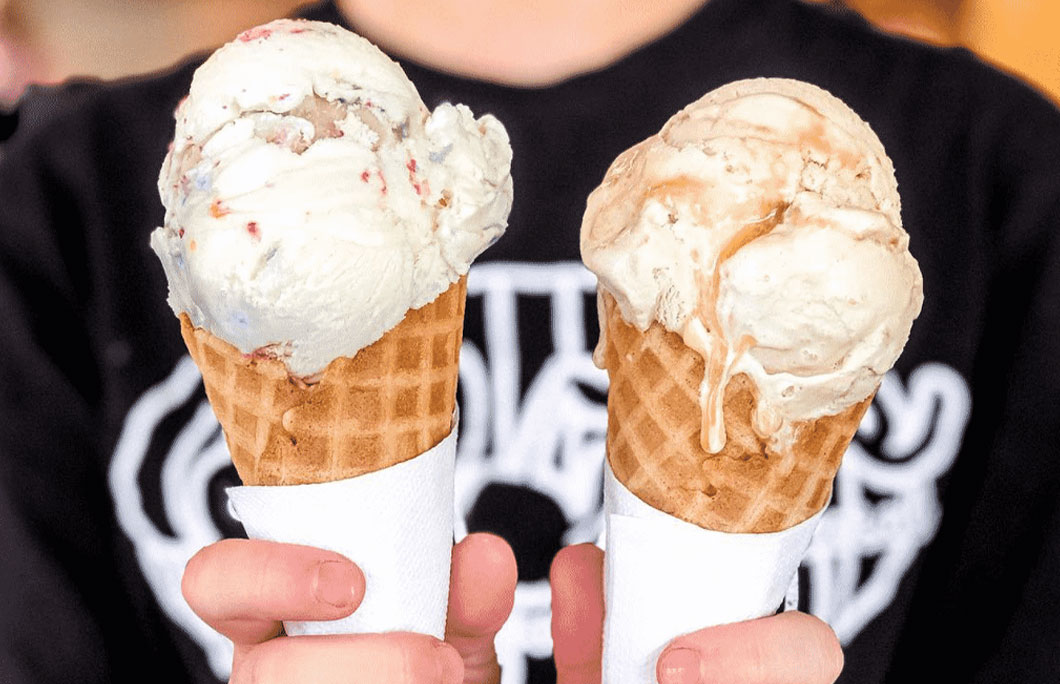 They make all their ice cream in house daily and specialise in hand dipped ice cream, fresh baked cookie sandwiches, floats, and sundaes.
Nothing beats getting in line on a hot day when you spot their truck and knowing you are going to get one of their delicious ice creams. Pure joy.
---
48th. Ice Cream Lab – Dubai, UAE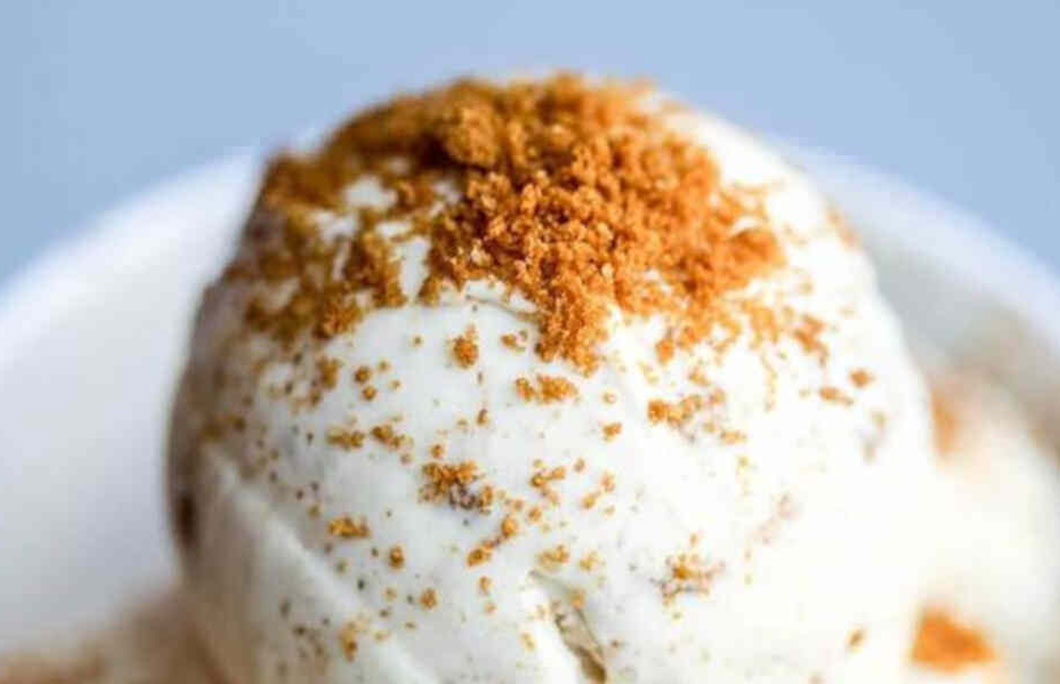 Ice Cream Lab's idea revolves around the molecular gastronomy freezing concept, using liquid nitrogen to instantly freeze fresh ingredients into ice cream. The end result? You'll be stunned as liquid nitrogen flows into the bowl, expands in the air as smoke and then evaporates right in front of your eyes, leaving fresh ice cream behind.
---
47th. Elephant Grounds – Hong Kong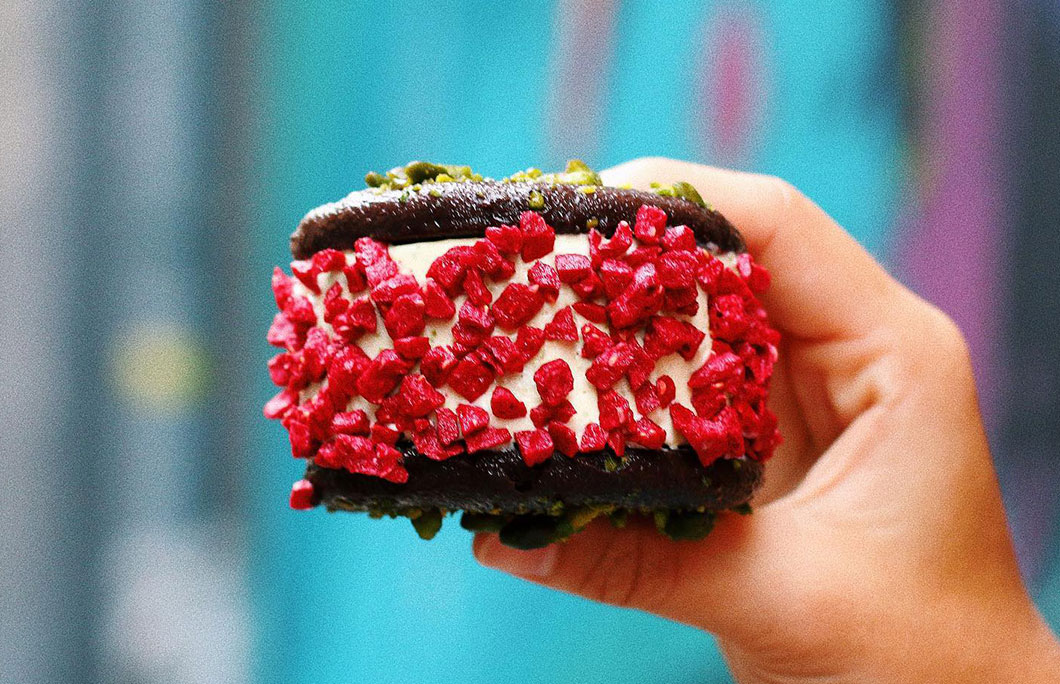 This hip coffee store has some great brews, but it's the attention to detail in their ice cream and ice cream sandwiches that make them really stand out. Treat yourself with hand churned ice cream cookie sandwiches in a variety of creative flavours.
They're almost too beautiful to eat – almost.
---
46th. Gelateria Da Vinci – Bruges, Belgium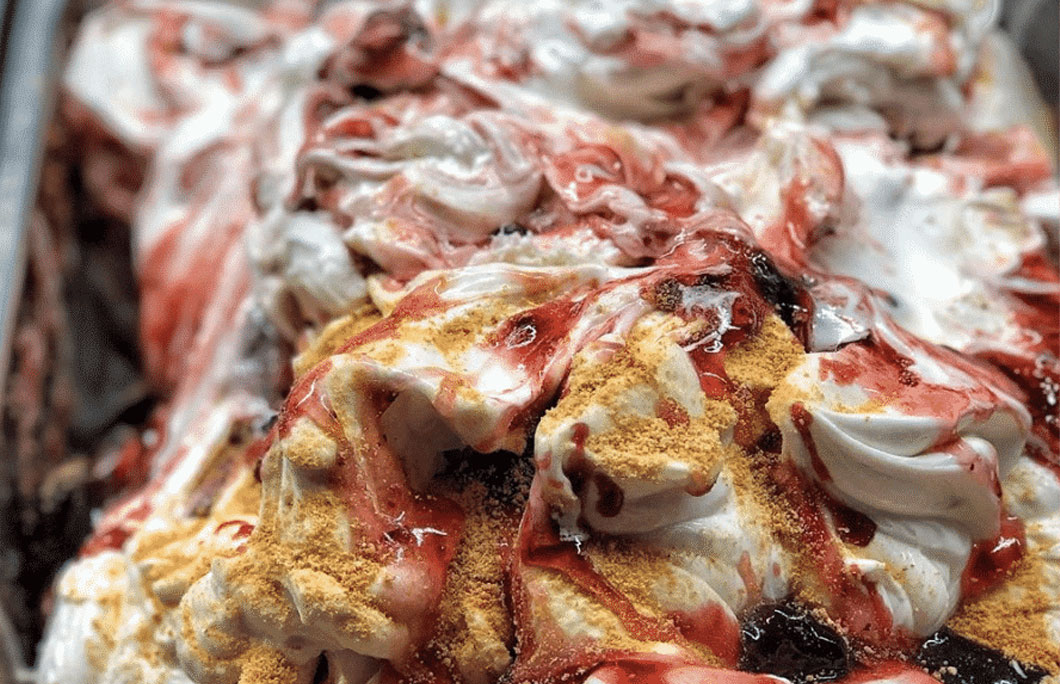 They've been serving up their delicious ice cream now for 18 years and everybody leaves a happy customer.
You can either sit in and have a "coupe" (a large selection with fruits and sauces) or grab a cone and go and wander this stunning city.
---
45th. Anita – Tel Aviv, Israel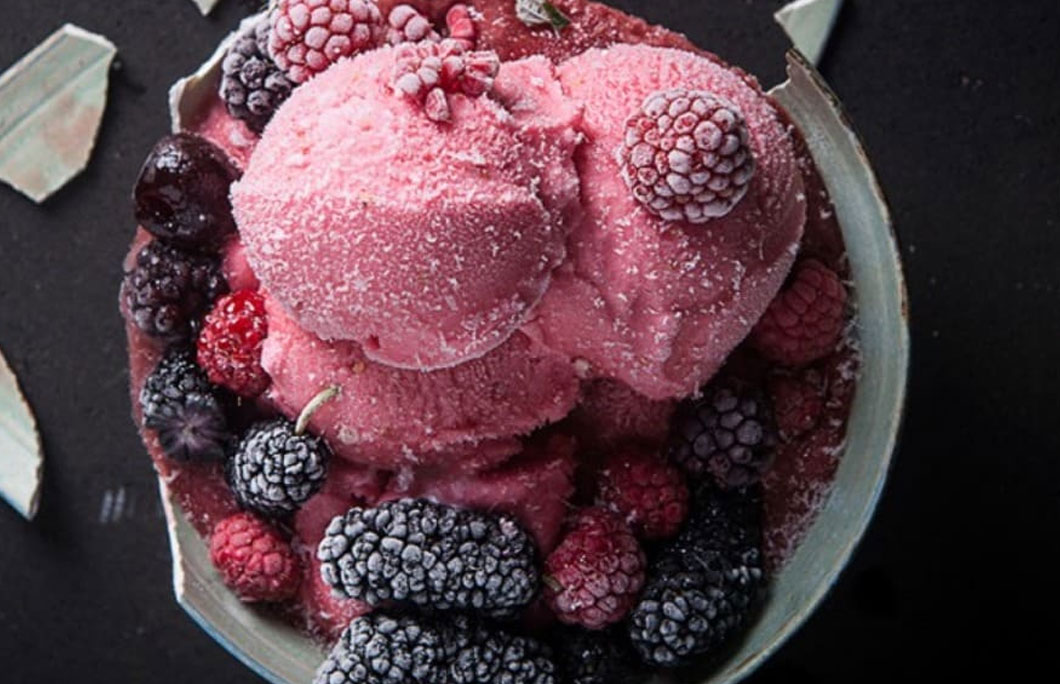 Anita's boutique ice creams are 100% hand-made from natural ingredients, and whatever your favourite flavour, Anita has you covered. You can pick from over 150 different kinds of frozen yogurt, sorbets, and organic sugar- free, fat-free, soy-based and real cream-based ice creams.
Finish it off with some delicious toppings, including fresh fruit and homemade jams from Mama Anita's own kitchen.
---
44th. Classic Ice Cream Parlour – New Delhi, India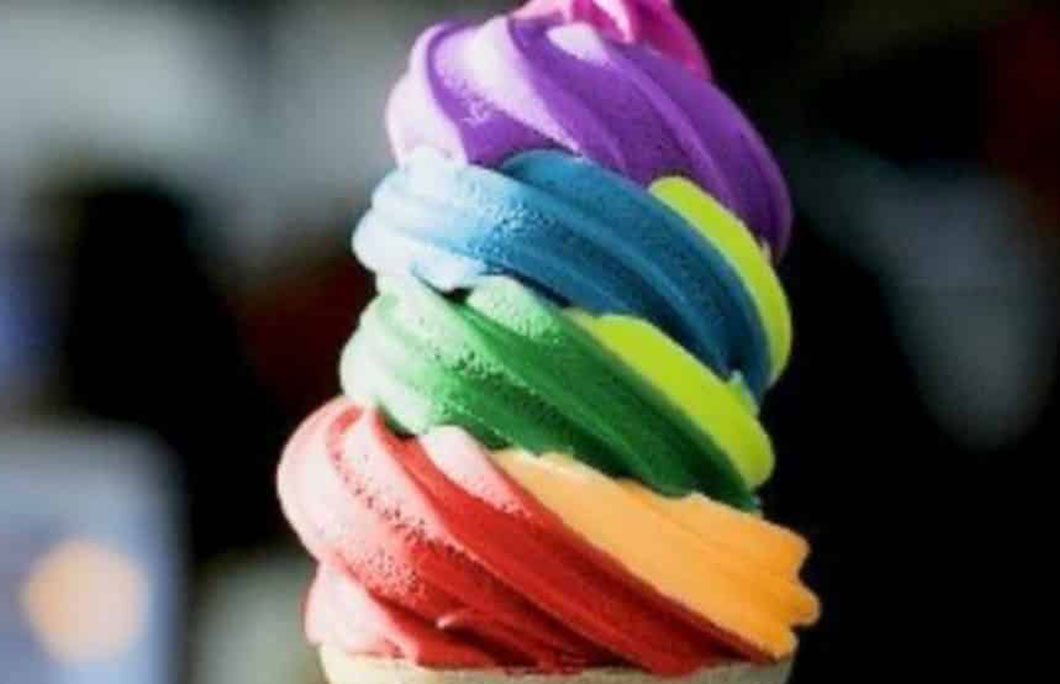 As the name suggests, Classic Ice Cream Parlour has all the traditional favourites, but it also serves up some funky treats. Choose from cones or cups in a great range of flavours that are superb value for money.
A must-try refreshing treat when the heat strikes in the city.
---
43rd. Gelato & Latte Este – Sofia, Bulgaria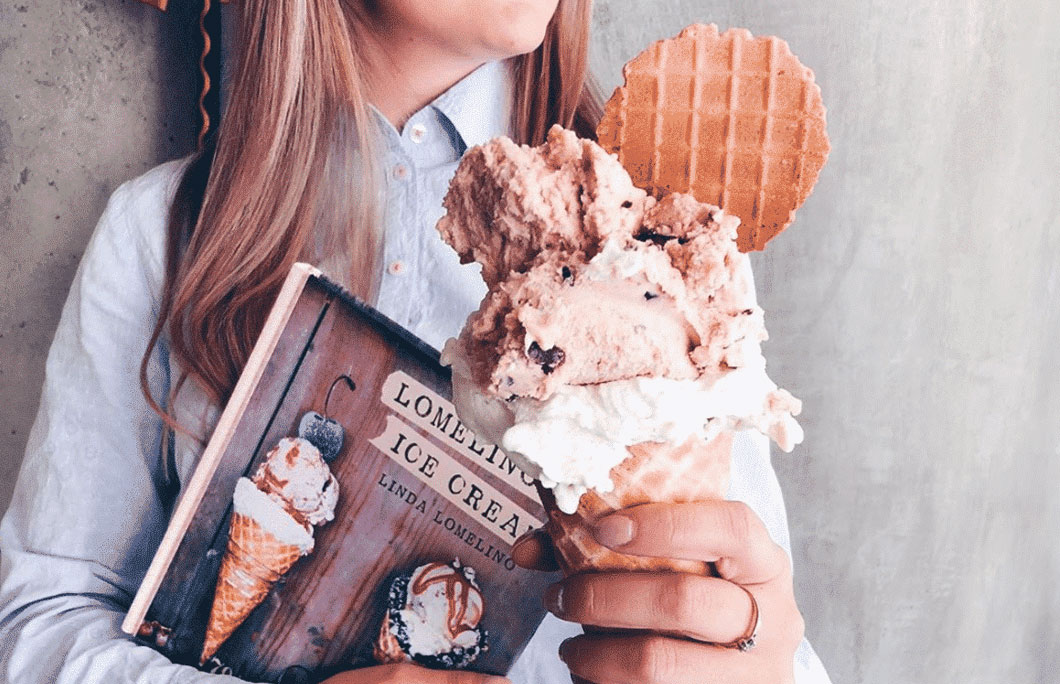 They are so passionate about their own ice cream that they produce their own buffalo and cow's milk as well as cream. These are some serious ice cream professionals we are talking about.
Their farm is organic and by the time they add the flavours and it ends up in your hand you are going to be in for a serious treat. You'll never look at ice cream in the same way again.
---
42nd. Dondurmino Gelato – Istanbul, Turkey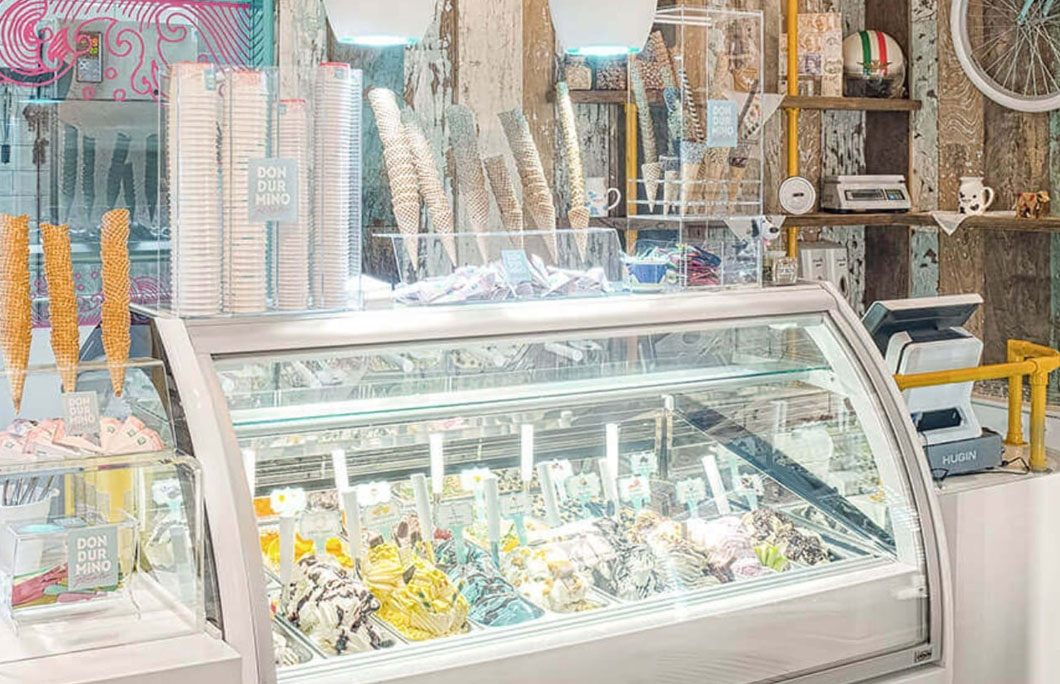 ---
41st. Andrés D.C. – Bogota, Columbia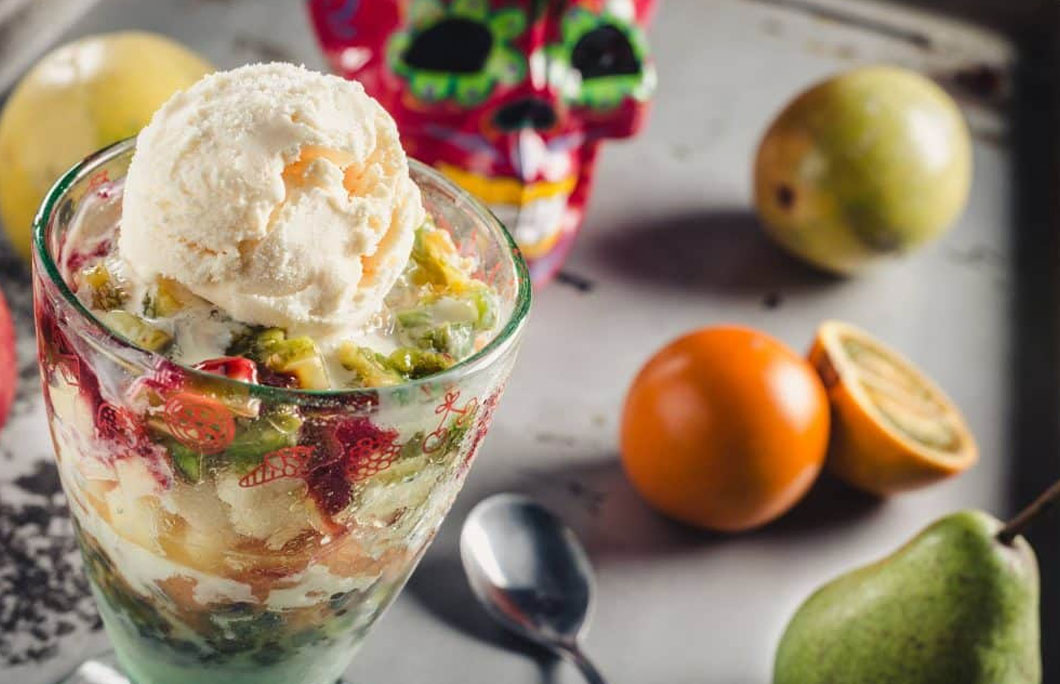 Andrés Carne de Res is a very popular restaurant in Bogotá that has it all, from arepas and dancing to outrageously good ice cream-based desserts. Chow down on tall sundaes filled to the brim with creamy ice cream, fresh fruits and tasty sauces.
---
40th. Angelato – Prague, Czech Republic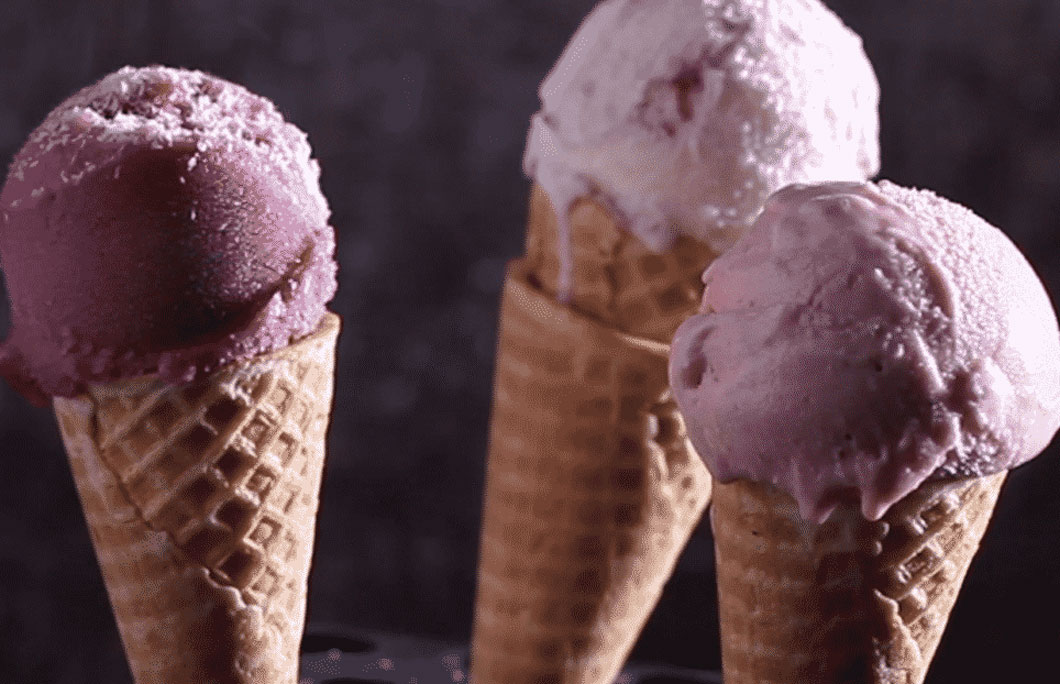 A wonderful selection of original gelatos with a big focus on fresh fruit and berries.
It's also a beautiful store with clean lines that feels like walking into a designer boutique or Apple store. The ice cream is so good that you'll often find a line around the corner waiting for it.
---
29th. Taos Cow – Arroyo Seco, New Mexico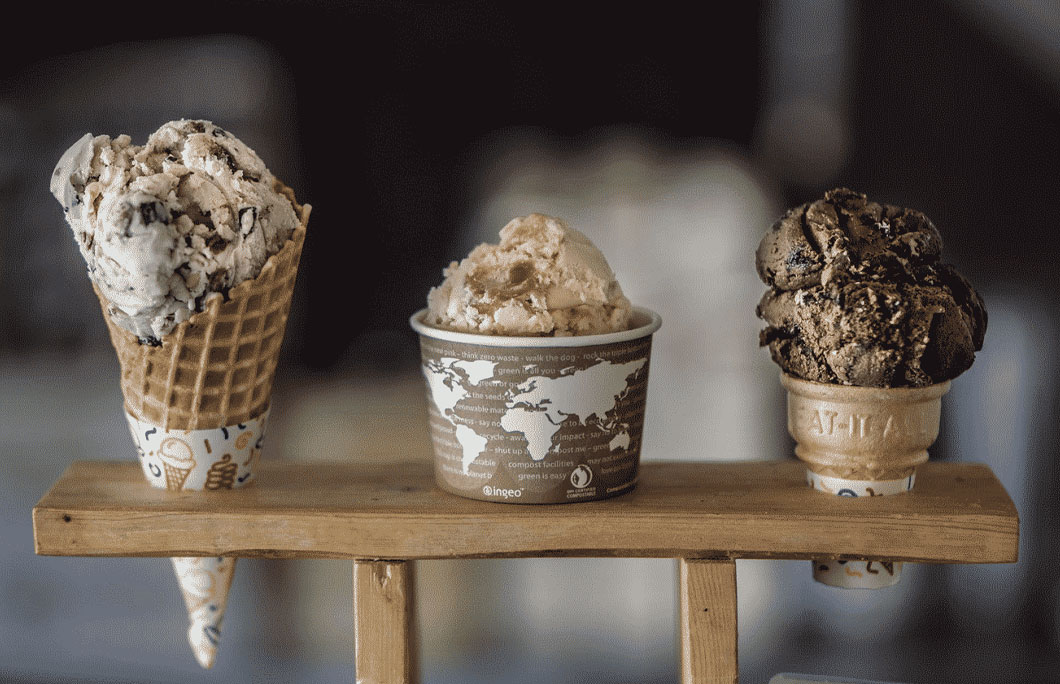 They have a huge focus on using only the best and most pure of ingredients. That includes organic egg yolks, pure cane brown sugar and all natural extracts including Madagascar vanilla bourbon.
The end result? An ice cream that is rich, pure and delicious. The only problem is that once you taste ice cream here no other scoop will come close ever again.
---
38th. Go Coffee & Ice Cream – Bangkok, Thailand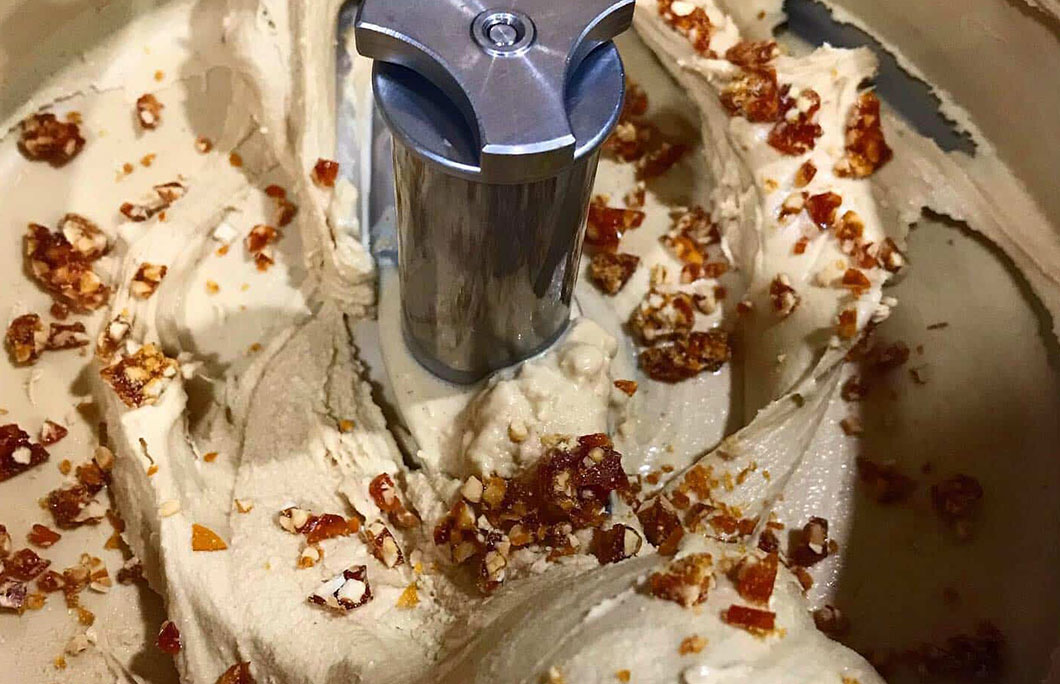 Go Coffee & Ice Cream is a cute bakery that serves up some amazing waffle cones and homemade ice creams. They are super creative with their flavours, so you can come here again and again to try something new. Think: Breakfast Cereal ice-cream or Mayongchid sorbet.
---
37th. Glace Bachir – Paris, France
Their ice cream was the first in Paris to be 100% organic and both locals and tourists have been embracing it in record numbers.
Created by two Lebanese brothers they marry the traditional technique with some quirky modern twists and flavours they have introduced. The Michelin star of ice cream.
---
36th. Baires Ice Cream – Taipei, Taiwan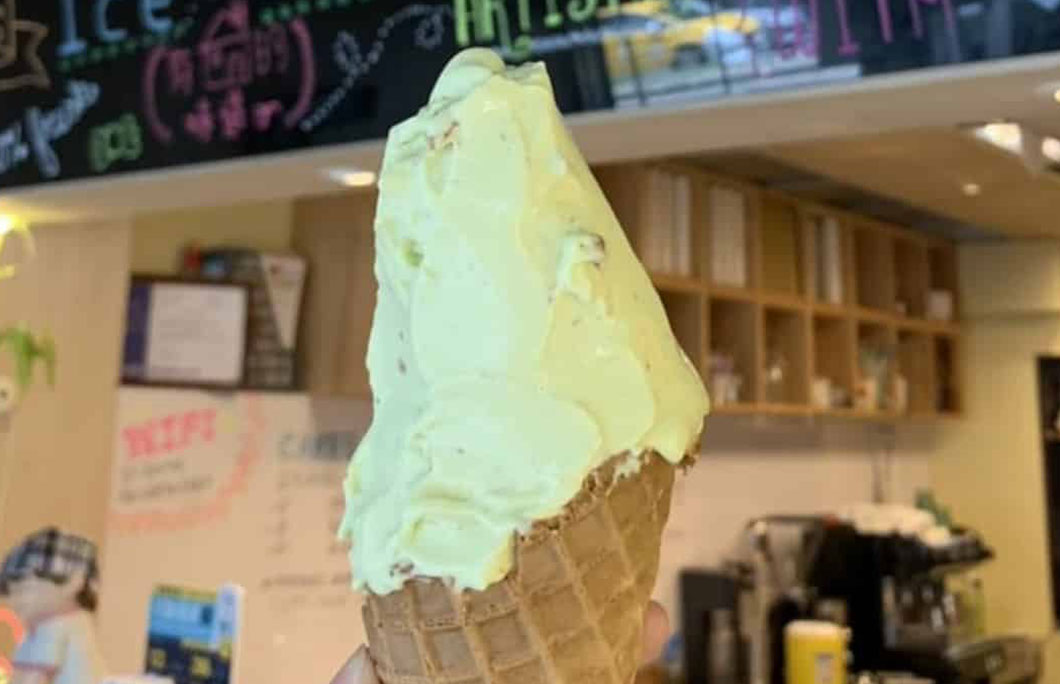 This Argentinian artisan ice cream store is all about incredibly creative (and delicious!) flavours. Feast on generous scoops of Whiskey Praline Pecans, Kinder Bueno ice cream with Nutella or a refreshing Mojito sorbet.
One lick and you'll see why this is one of the best ice cream parlours in the world
---
35th. Snugburys – Cheshire, United Kingdom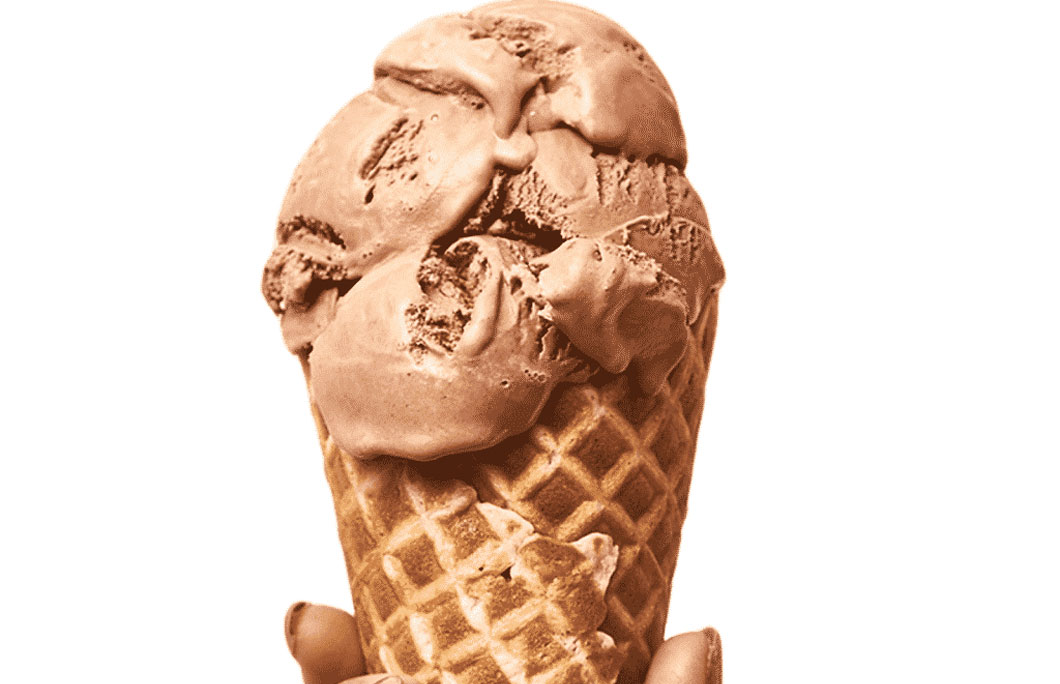 Three sisters (Hannah, Kitty and Cleo) took the business over from their parents who had started making ice cream at the kitchen table with their own milk 30 years ago.
The business has grown to the point where people come from miles around for that exceptionally fresh taste. They served a whopping 300,000 scoops last year alone.
---
34th. Casa Leone – Moscow, Russia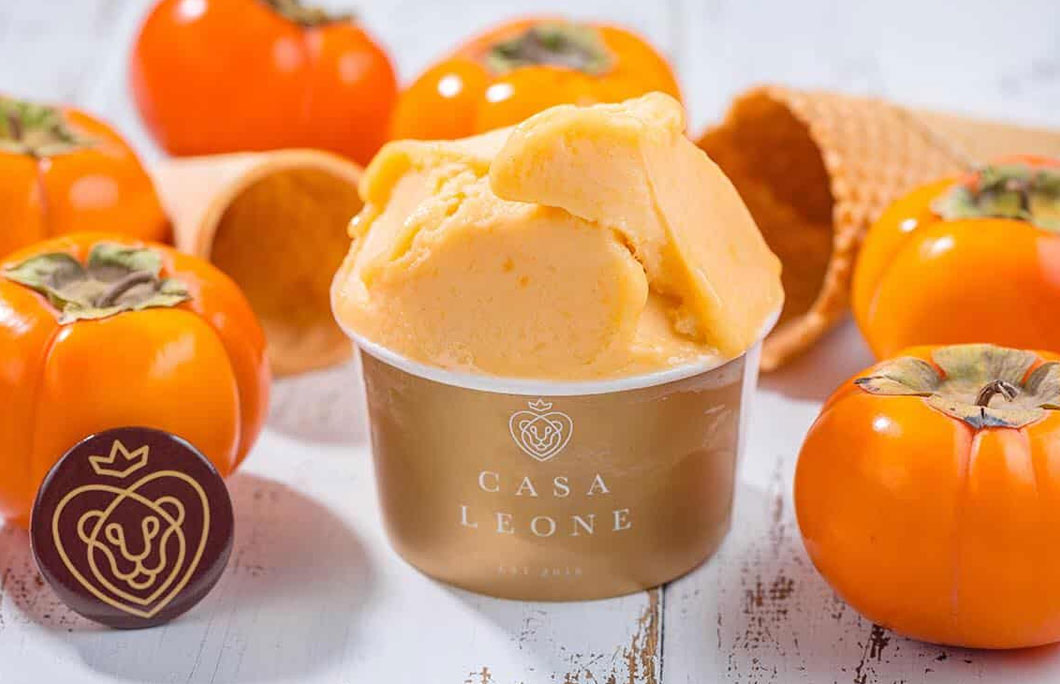 You can try unique Italian ice cream in Casa Leone, in the centre of the capital. Using authentic Italian gelato techniques, they change their flavours each season to show off the freshest ingredients.
In summer they have peach, raspberry or watermelon, while there's pumpkin or beets in autumn.
---
33rd. True & 12 Handmade Ice Cream – Munich, Germany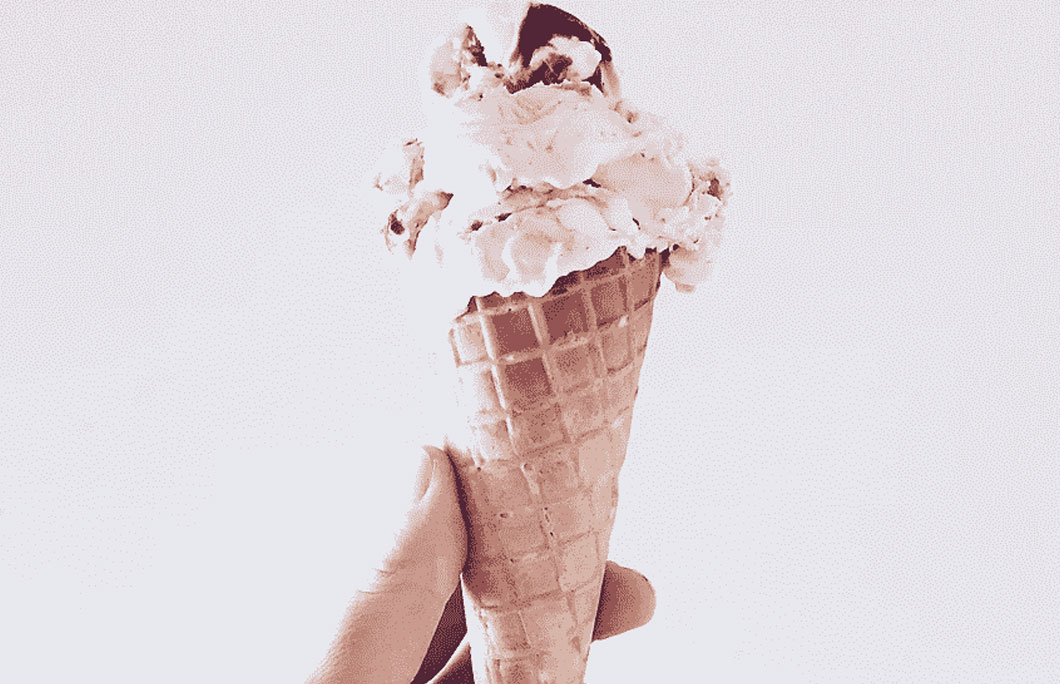 The founders are passionate ice cream lovers who travelled the world researching the best variations from around the world.
What they have created and what they now serve, is their life's work on every single cone and in every cup. Ice cream that is so good you consider going back and getting a second one.
---
32nd. Creole Creamery – New Orleans, Louisiana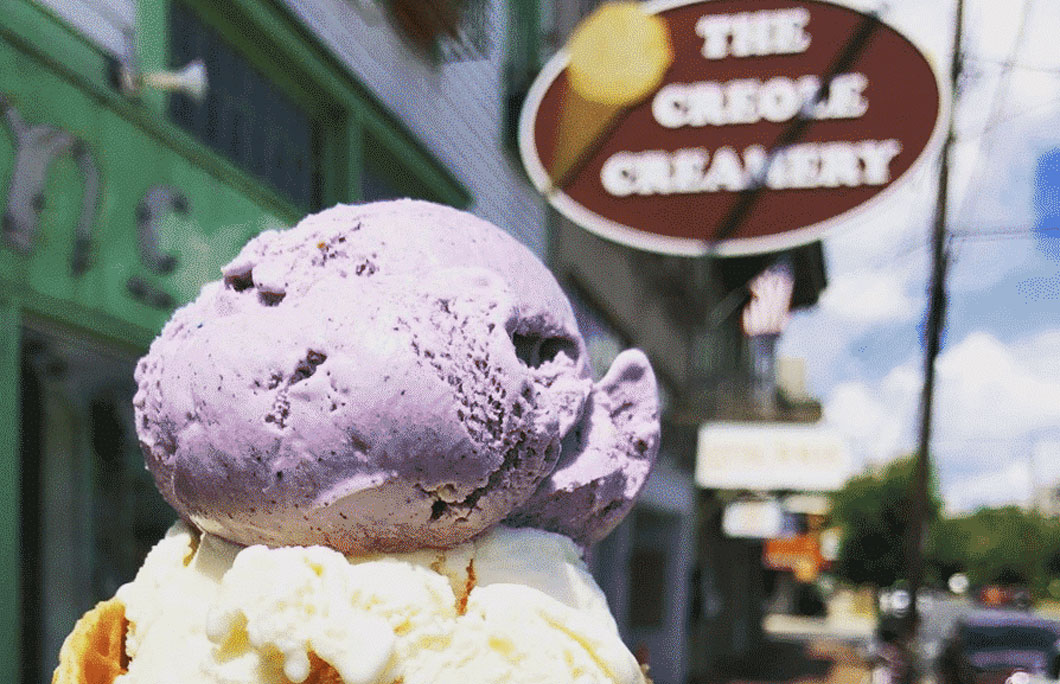 Now with three locations in the area, you are never too far away from their ice cream and that is a good thing.
As well as their regular menu they have seasonal flavours that rotate in and out, depending on what is available. They also serve a great selection of sorbets if you want something lighter but to miss out on the ice cream would be a travesty.
---
31st. Teddy's – Dublin, Ireland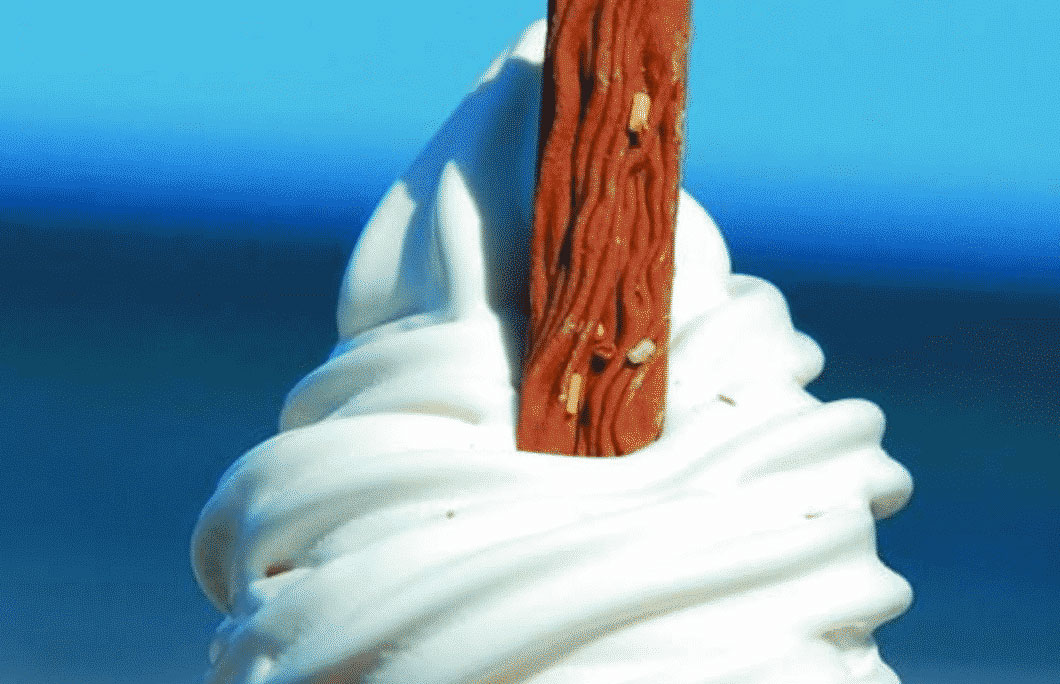 Although they have expanded in recent years it is their original shop in Dun Laoghaire that has been there since 1950 that most people know them by.
A walk out on the pier in the summer months with one of their classic 99s is one of the best feelings you will ever have in Ireland.
---
30th. Milano Ice Cream – Bangalore, India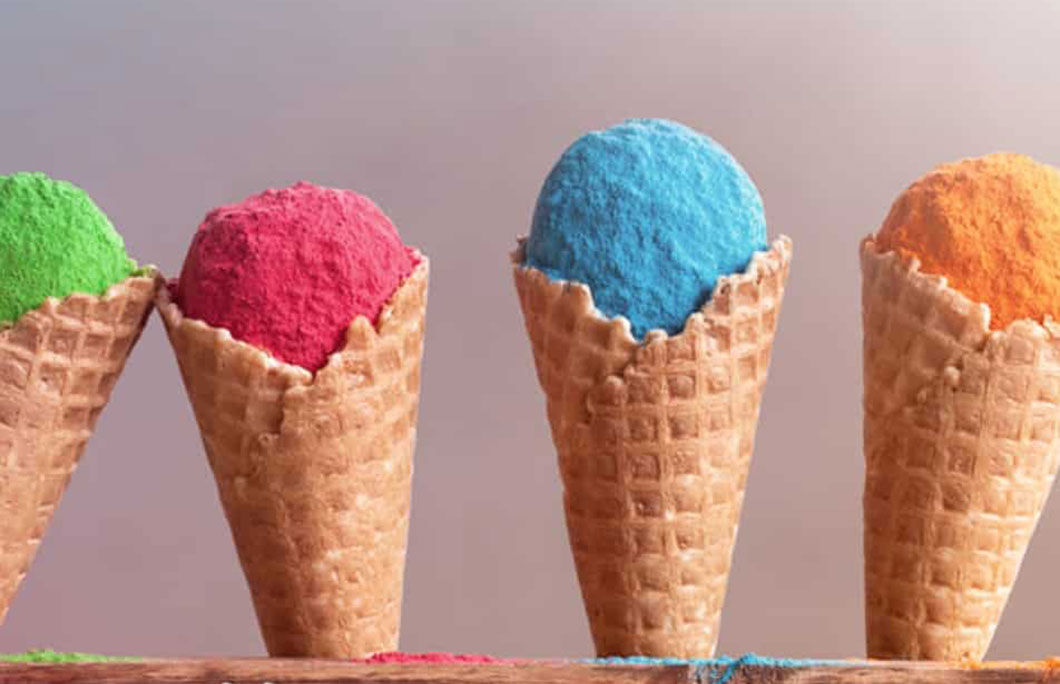 Milano Ice Cream does scoops the Italian way – rich, creamy and full of flavour. You can get their scoops on waffle cones, cups, as topping on crepes, in sundaes or even shaped like a beautiful flower.
Flavours include a tempting Whiskey Irish Creme or indulgent Dark Chocolate. An ice cream lover's dream parlour.
---
29th. Eat Darling Eat – Hong Kong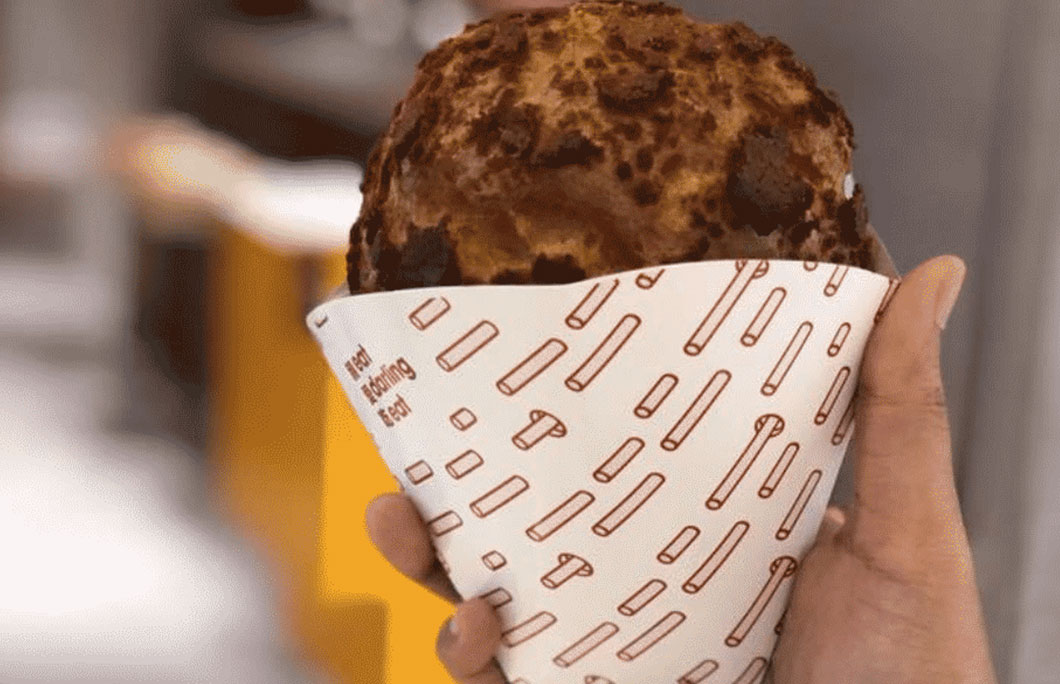 Eat Darling Eat is a modern Chinese dessert shop that brings you your favourite childhood Hong Kong desserts and sweet treats with a twist. There's pineapple buns, tong sui and egg tarts, but the ice cream is a real shining star.
There's Taro ice cream and an unusual Sichuan pepper ice cream with candied bacon.
---
28th. Gelateria La Carraia – Florence, Italy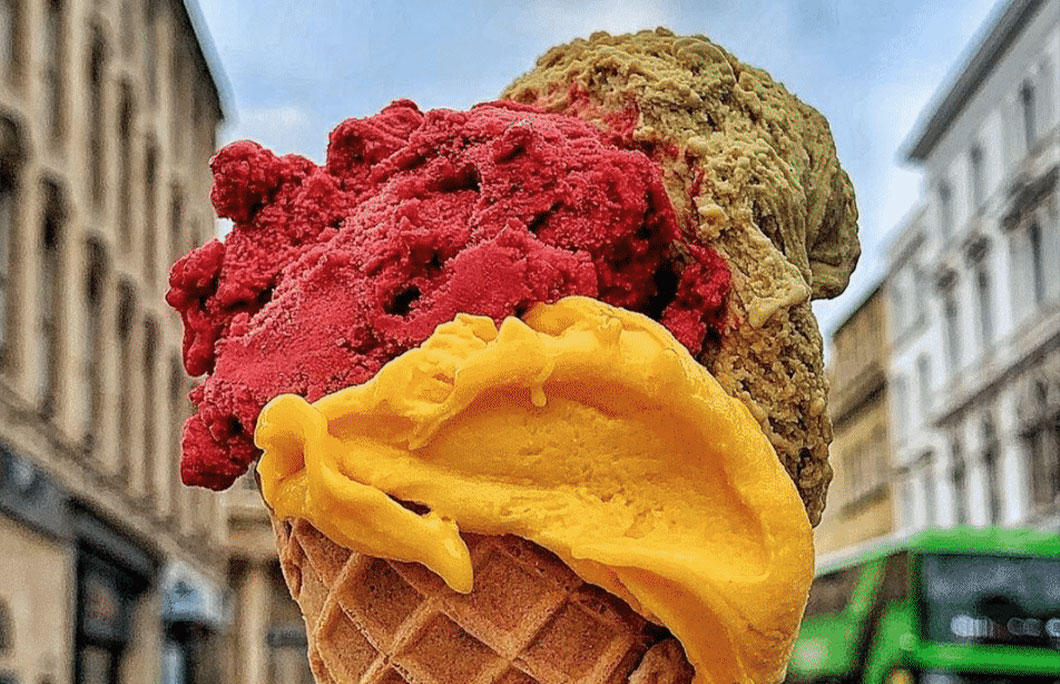 They've been making ice cream since 1990 here and the line out the door is still as long as ever. What else would you expect at one of the best ice cream parlours in the world?
They offer some great options for eating there but the best way to do it is grab a big double cone or pot and walk out and sit in the sun taking in this absolutely majestic city in all her glory.
---
27th. Heladeria Buffala – Buenos Aires, Argentina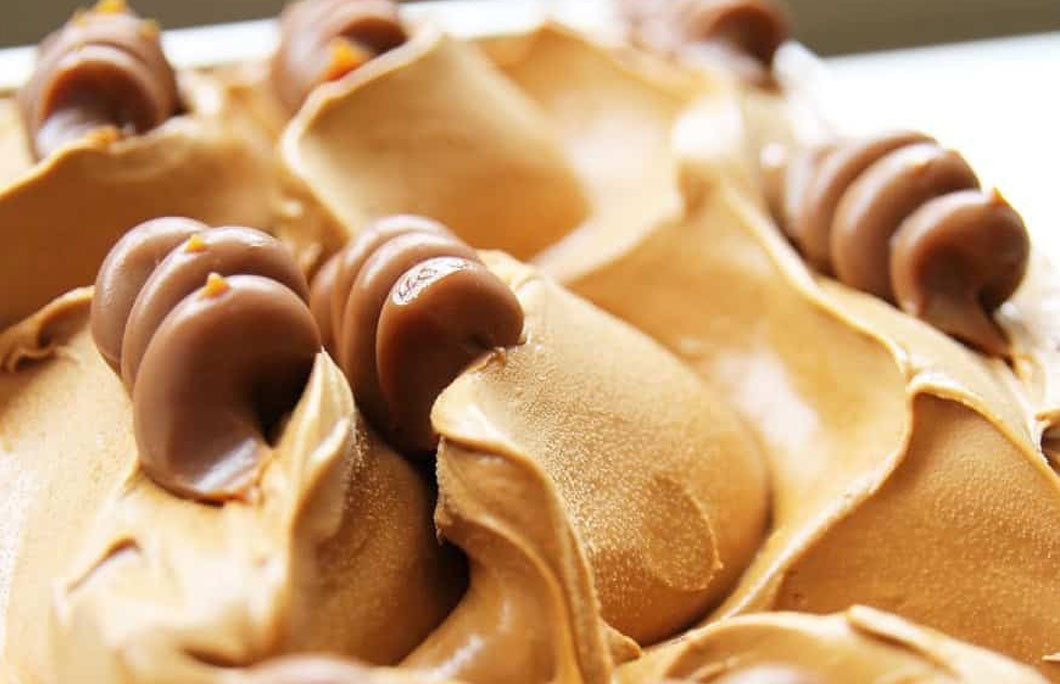 The ice cream here is made with 100% natural and premium ingredients, with a combination of cow and buffalo milk for extra creaminess. Flavours include a local Samboyon (eggs, sugar and sweet marsalla wine) and banana split.
Whichever you go for, you won't be disappointed.
---
26th. Il Massimo del Gelato – Milan, Italy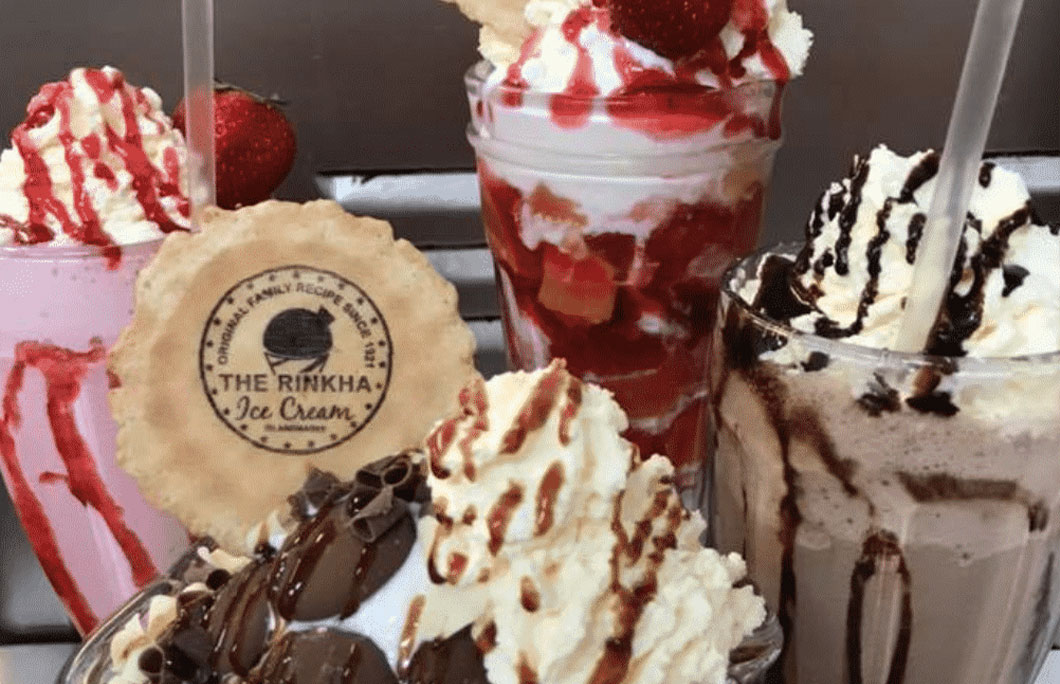 They serve up dozens of different flavours but if you are a chocaholic and an ice cream fan it's worth traversing the entire planet to try this place out.
Lots of different varieties and subtly different chocolate options which means that you will be well within your rights to go back for a second scoop. No matter what flavour you choose they are all silky smooth and made daily.
---
25th. Ismageriet – Copenhagen, Denmark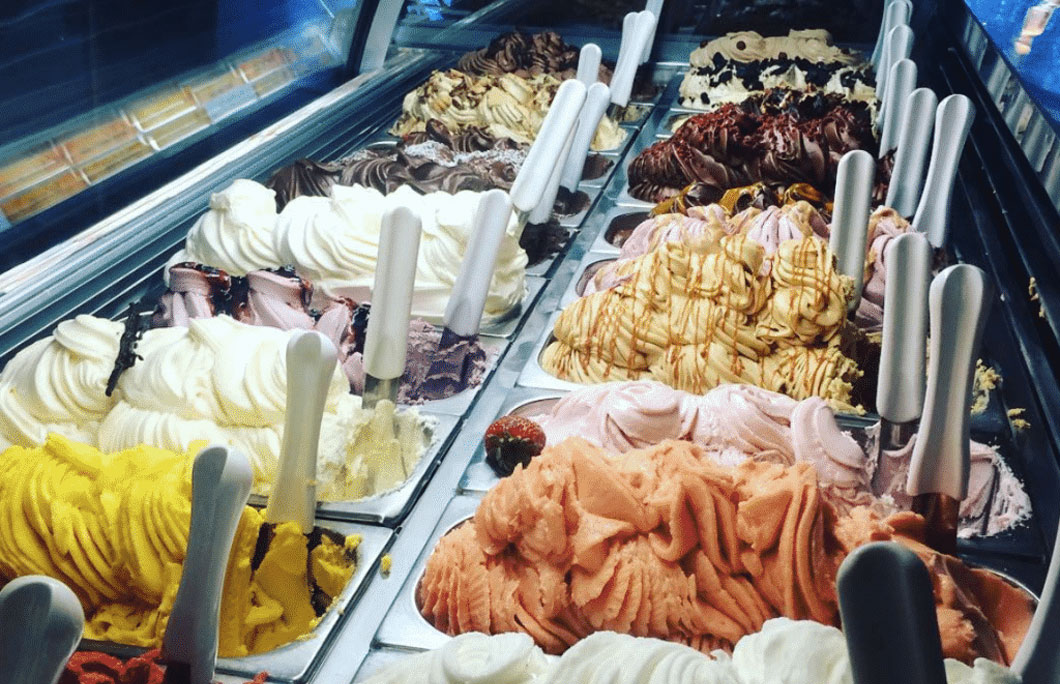 A wonderful ice cream parlour with both inside and outdoor seating and some of the most original styles and flavours you'll ever come across.
They have both gelato and sort serve and a bunch of great toppings, sauces and treats to go with your ice cream. Never a dull moment in this ice cream parlour.
---
24th. Mary's Milk Bar – Edinburgh, Scotland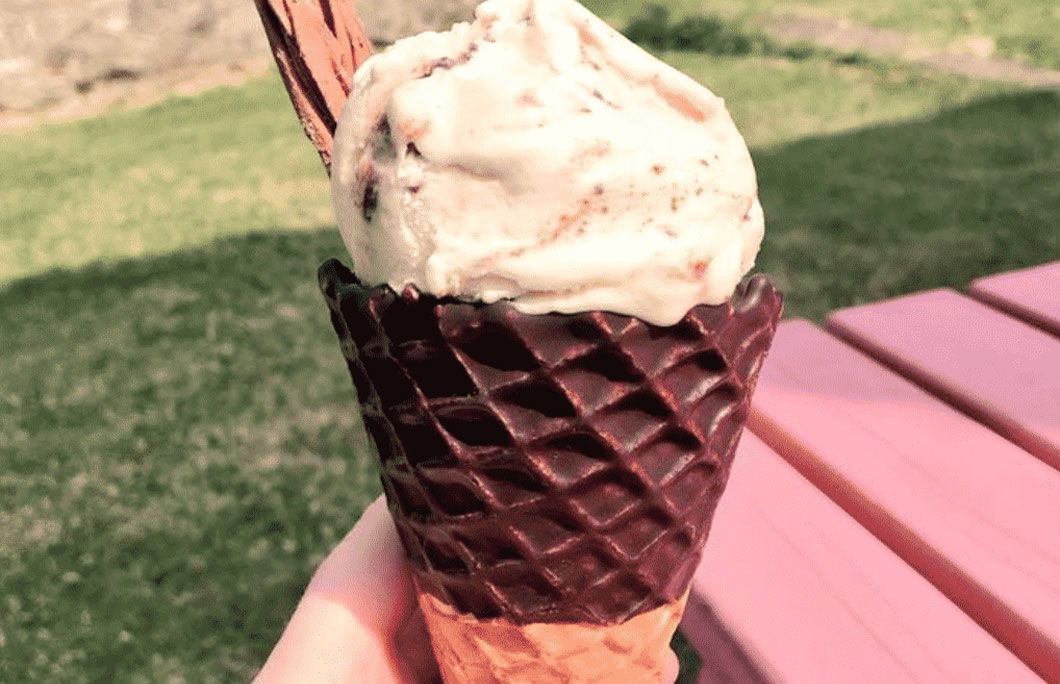 Mary's Milk Bar is a famous shop in the city centre where the Mary herself makes the ice cream every morning. There are always fresh, ever-changing flavours to sample.
The originality of the flavours, the fact that there are no preservatives and the creamy texture will keep you coming back as a regular. No ice cream will ever taste as good again after you've tried this.
---
23rd. Mr Krean – Miami, Florida, USA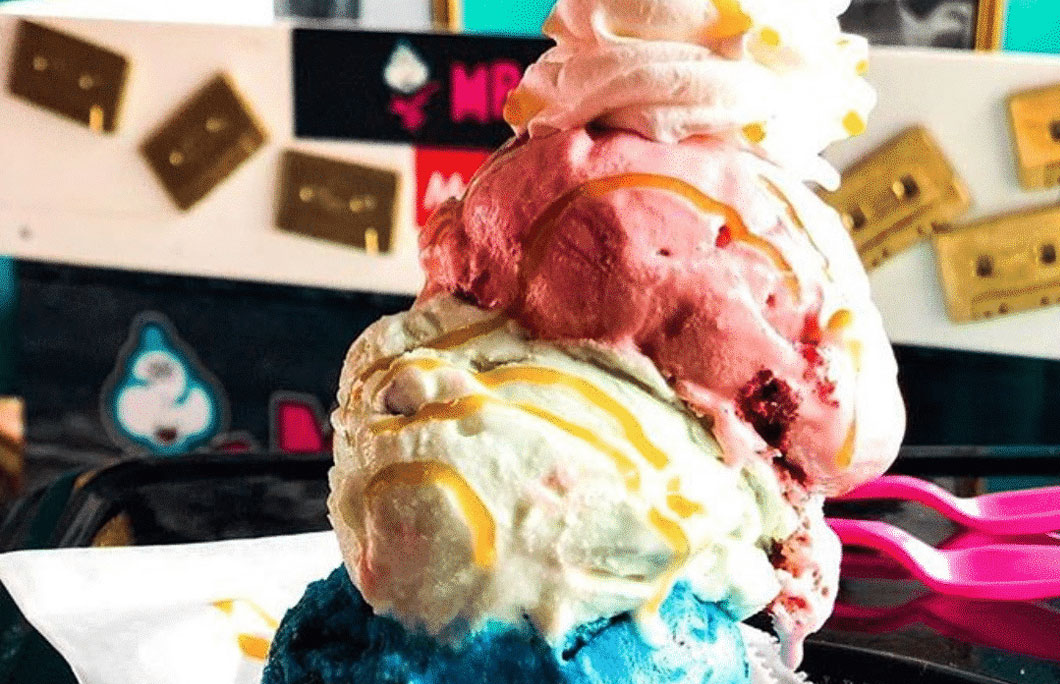 Mr Krean is the world's first ever 'Hip Hop ice cream shop' and a seriously fun place to spend some time.
Bright colours, slick decor and pumping tunes, but most of all some of the most colourful and flavoursome ice cream you will ever taste. If only all ice cream shops were this imaginative and exciting.
---
22nd. Luciano – The Hague, Netherlands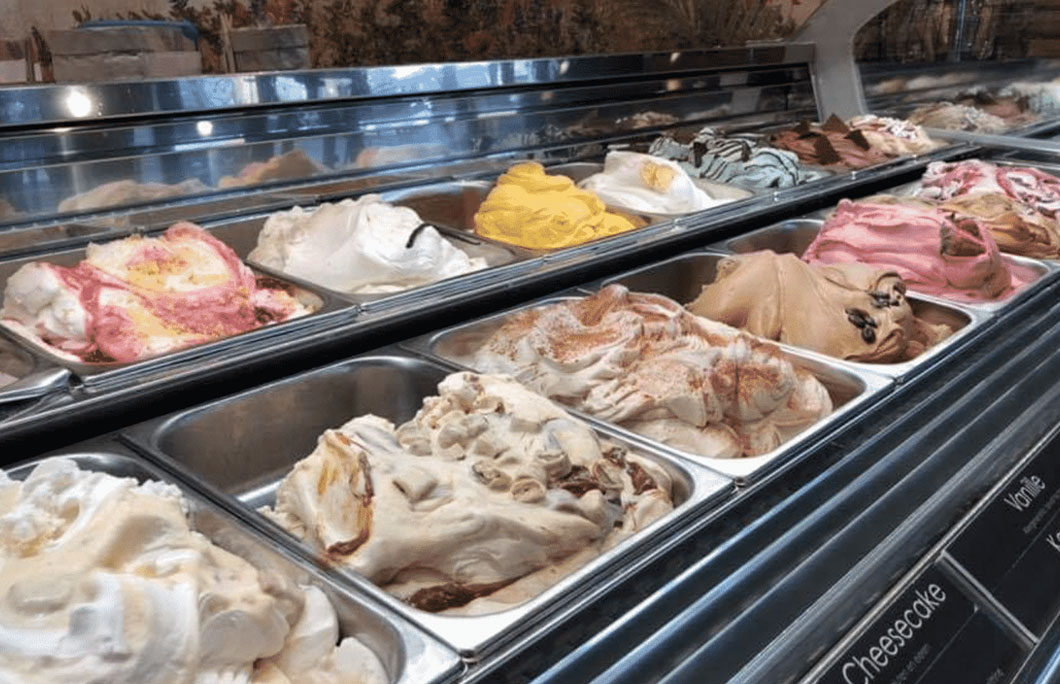 With shops across the Netherlands, they are a wildly popular set of ice cream shops.
Luciano started the business back in 1996 and despite the weather not being hot all year round people always find a reason to come here for ice cream.
Super imaginative flavours and toppings means you might never have the same thing twice here.
---
21st. Pidapipó – Melbourne, Australia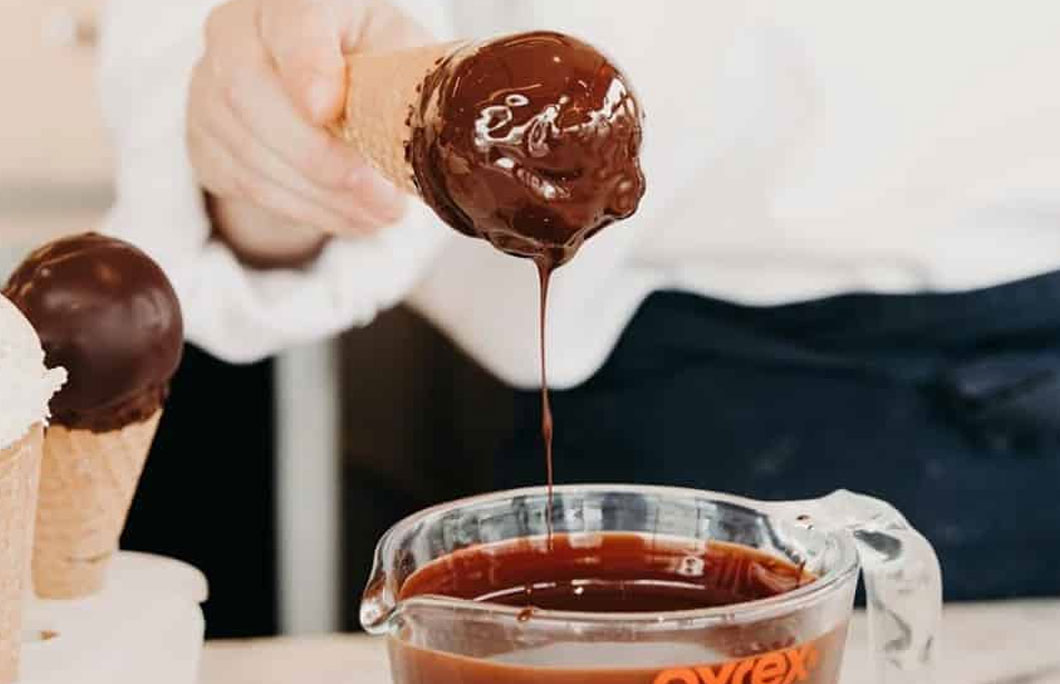 This fantastic gelateria knows that there is no good gelato without great ingredients, so they use only the freshest ingredients that are in season, and make all ice cream on site. Their flavours are the absolute bomb: blackberry and salted chocolate, banana milk or a sweet apple crumble.
Easily one of the best ice cream parlours in the world.
---
20th. DeLaCrem – Barcelona, Spain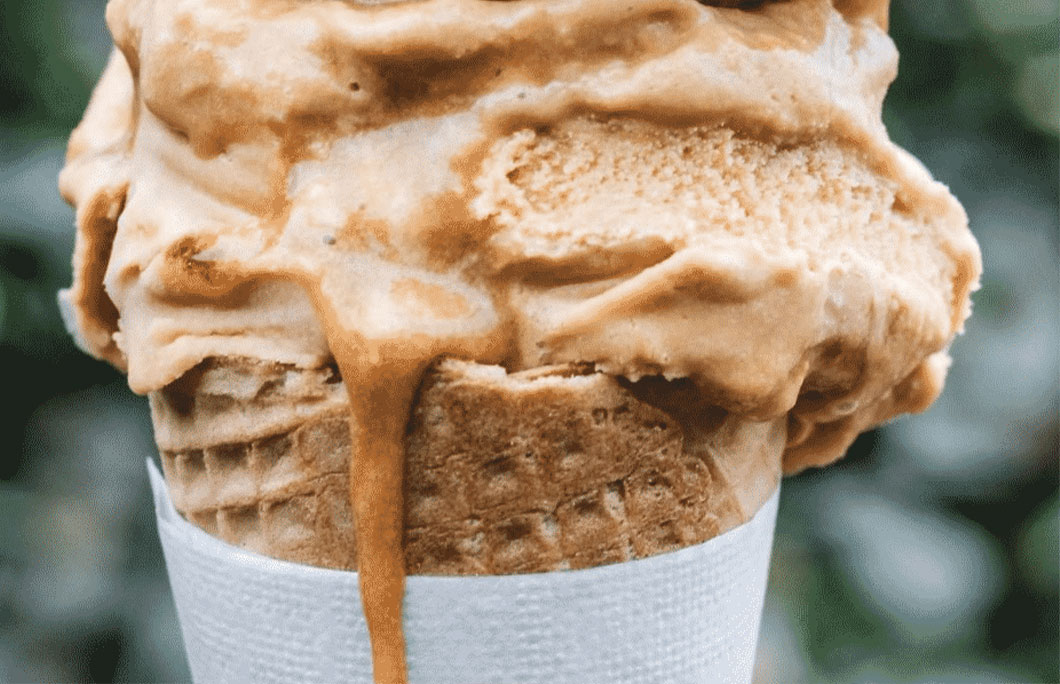 DeLaCrem produces Italian ice cream and pastries according to the highest standards for truly gourmet scoops. All ice creams are made with pure 100% natural ingredients, with in-season flavours available.
Choose to have your scoops in crunchy waffle cones or wafer cups.
---
19th. Milkcow Cafe -Vancouver, Canada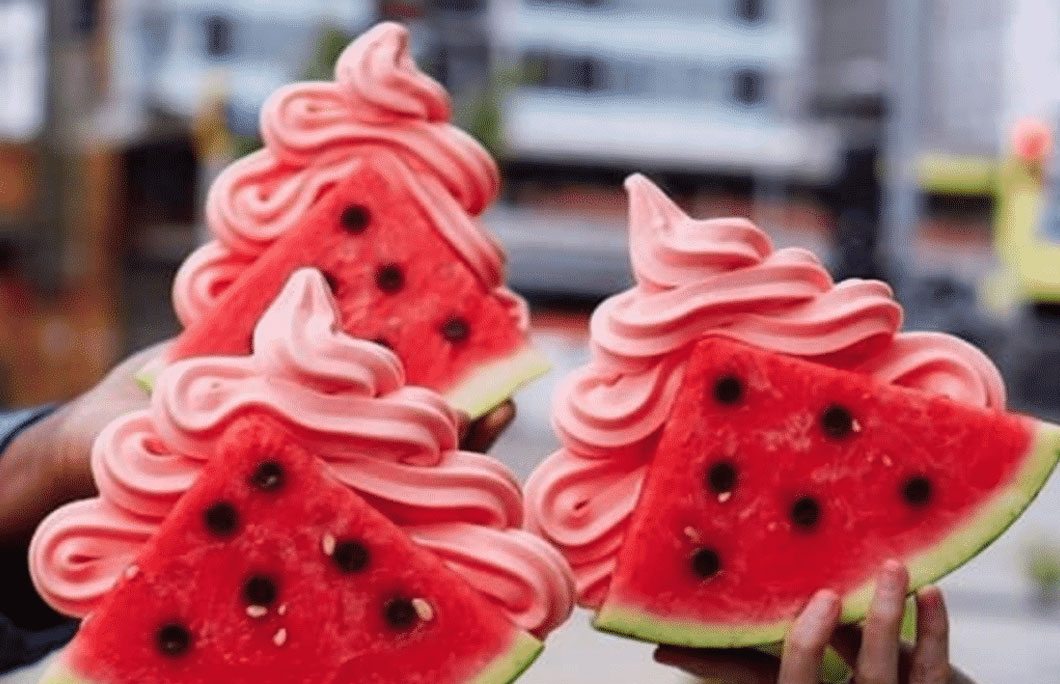 If you're looking for outside-of-the-box ice cream, come to Milkcow Cafe.
Their soft serve ice cream comes in some pretty rad flavours. Definitely get their most well-known cold treat which is the watermelon ice cream sandwich.
---
18th. Luculus Ice Saloon – Bratislava, Slovakia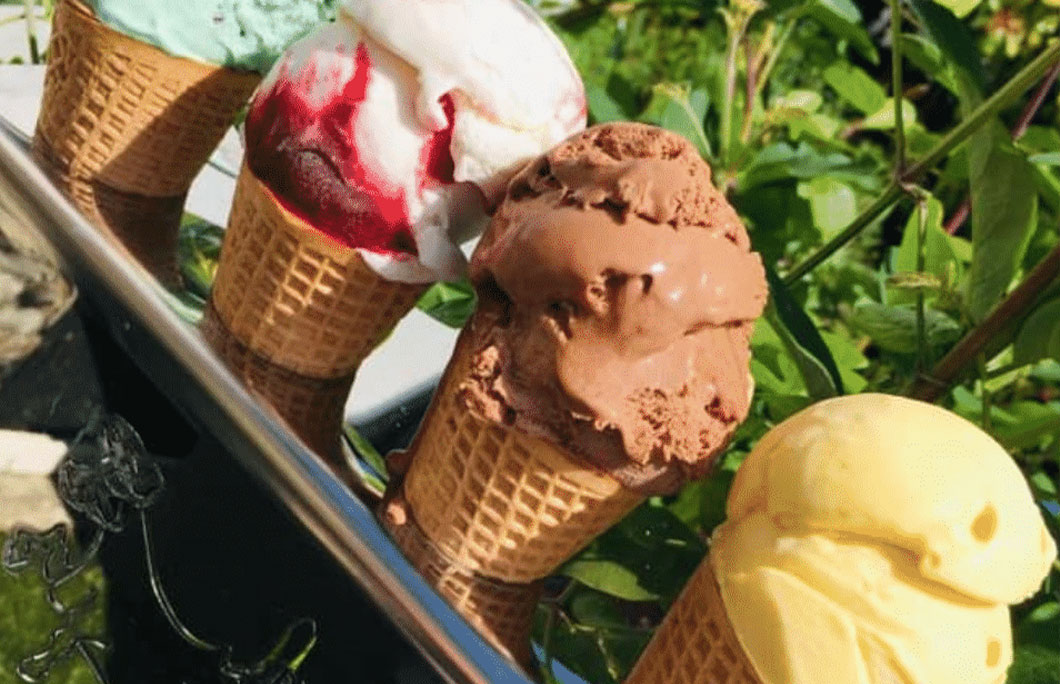 This historic ice cream bar has been dishing out scoops since 1954 and are still as beloved as ever. Cones are piled high with generous scoops, with flavours such as lavender, fig and ricotta, French macaron and plum sorbet.
There's more than 170 ever-changing ice cream varieties, from traditional flavours, sorbet and organic ice cream to gluten-free and lactose-free cream.
---
17th. Suzukien Asakusa – Tokyo, Japan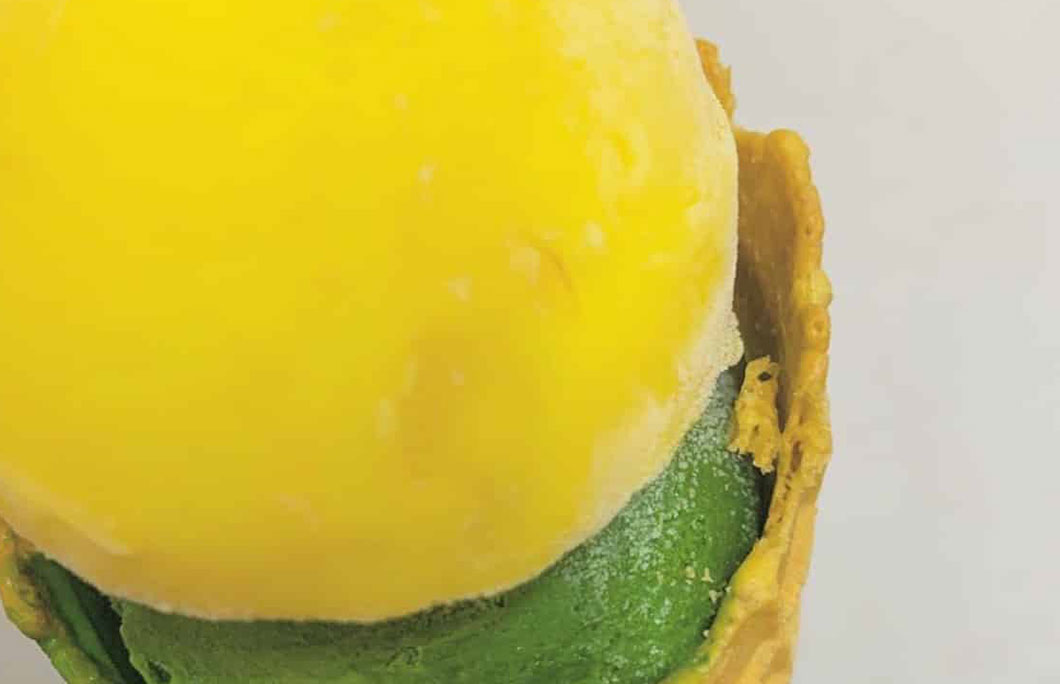 Suzukien is famous for serving up the most intense matcha tea flavoured gelato in the world. Opened in 1853, the tea shop is famous among locals and its ice cream has spread far and wide thanks to social media.
There's seven different strengths of matcha ice cream to choose from. We suggest going to whole hog and getting the strongest.
---
16th. Momo Gelato – Rio de Janeiro, Brazil
They are big on flavours and keeping them original at all times, which why they change on a daily basis depending on what in season.
Have one of their classic creations or go wild and try something new. Each scoop here is packed full of flavour and is perfectly creamy.
---
15th. Shiroichi Shinsaibashi – Osaka, Japan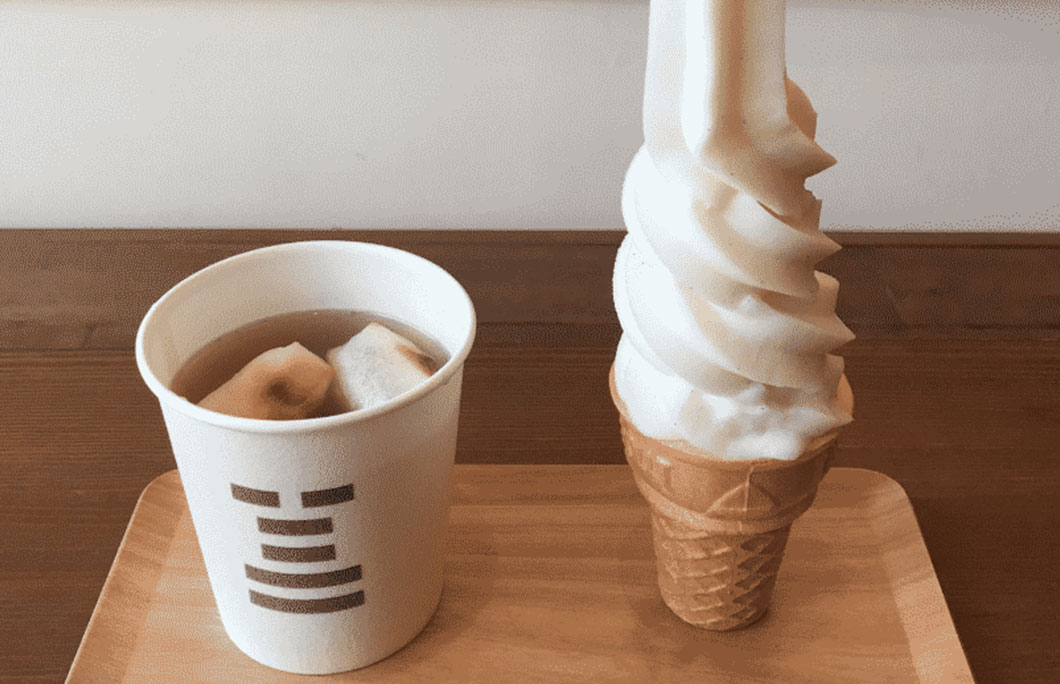 Shiroichi serves "nama ice" (fresh ice cream) that is all about the use of natural ingredients. It looks like soft serve ice cream, but it doesn't use fresh cream or additives, so it has a lighter texture. Order a topping of Shiroichi's organic brown sugar to finish it to perfection.
---
14th. Apsara Ice Creams – Mumbai, India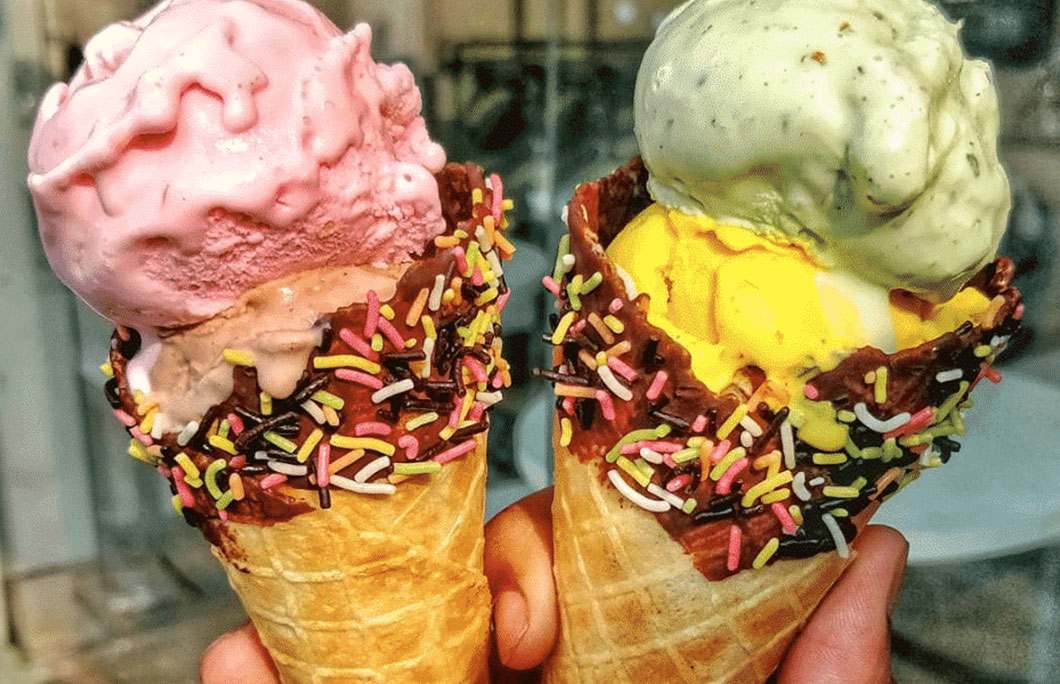 Aspara Ice Creams has been going strong since 1971, thanks to its dedication to natural ingredients and unique flavours. From its iconic sancha ice creams, to milkshakes, kulfis and sorbets, you're sure to find the perfect scoop here.
Get yours in a colourful sprinkle cone for extra enjoyment.
---
13th. The Lost Bread – Manila, The Philippines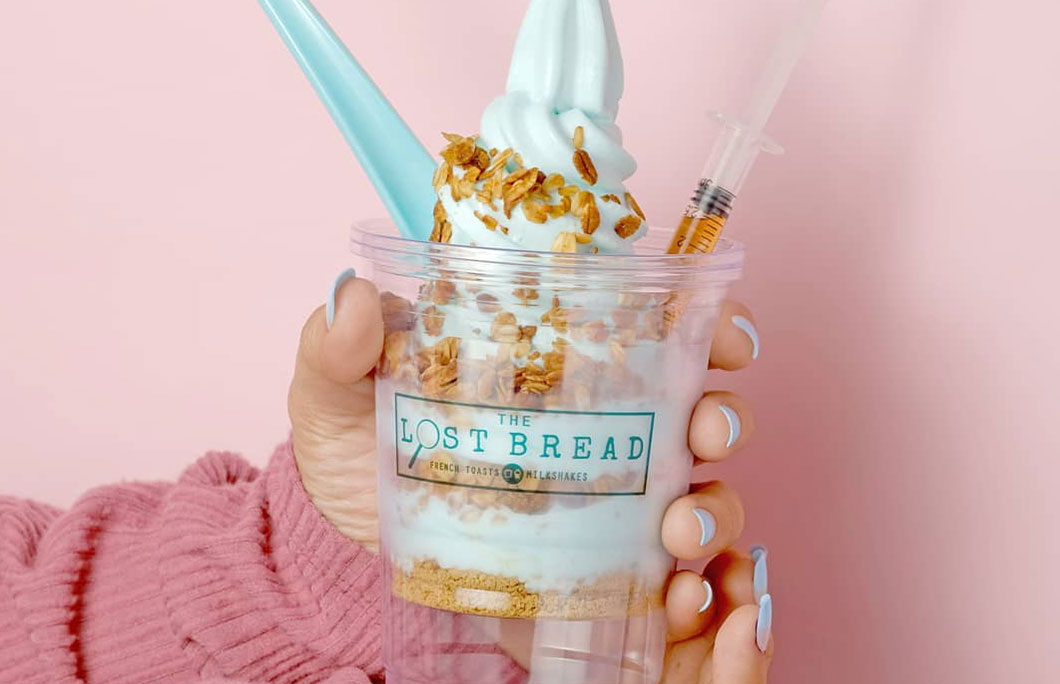 The Lost Bread brought serious funk to Manila with their exceptional ice creams and desserts – there's soft-serve ice cream, milkshakes, and French toast cubes. Soft serve flavours include Blue Vanilla with Chocolate & Caramel Popcorn or Milk Tea with an 'injection' of raw honey.
---
12th. Gelarto Rosa – Budapest, Hungary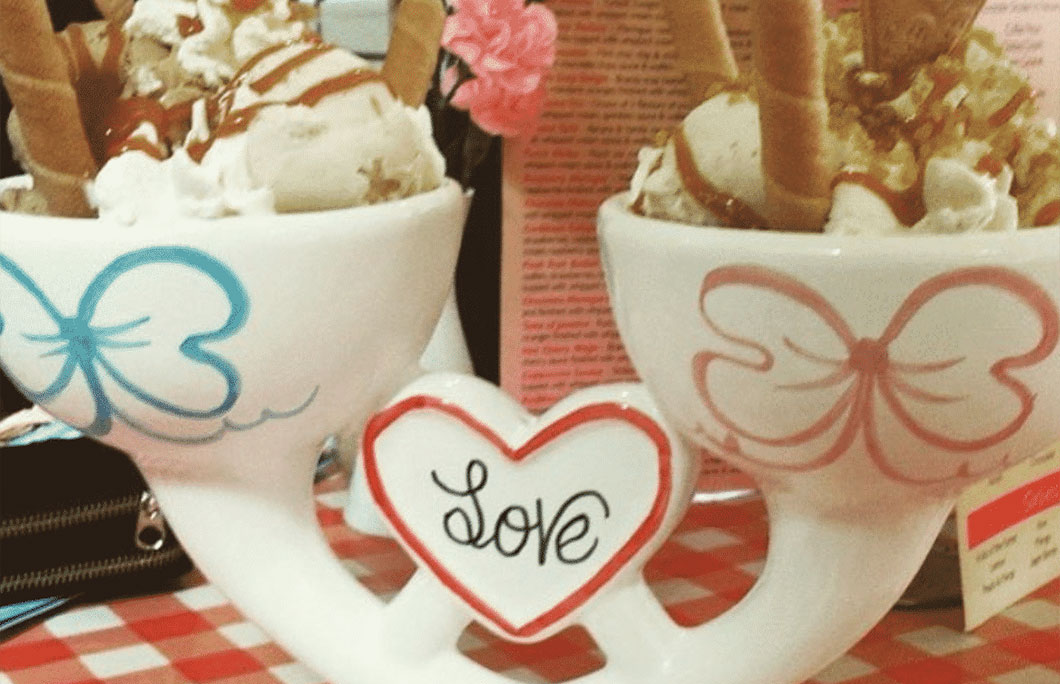 Gelarto Rosa is a small independent chain of artisanal ice cream stores in the heart of Budapest.
All their ice cream is made using traditional Italian techniques and their products are all organic. They serve it up in the prettiest little rose shapes you have ever seen.
---
11th. 32 Parfait – Seoul, South Korea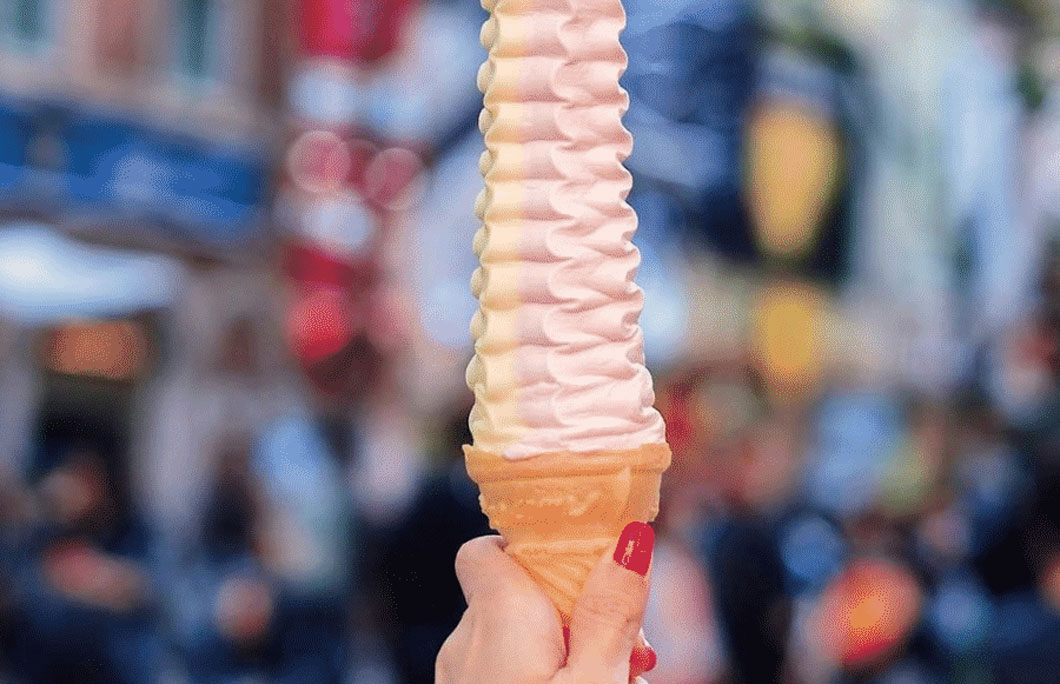 32 Parfait is soft serve on steroids – these bad boys are three times taller than any other soft serve cone you've ever seen. The 32 cm-tall cones are a must-try when in Seoul, but it's so much more than a novelty.
The ice cream itself is super creamy and absolutely delicious. An essential inclusion for among the best ice cream parlours in the world.
---
10th. Shubert's Ice Cream & Candy – Chico, California, USA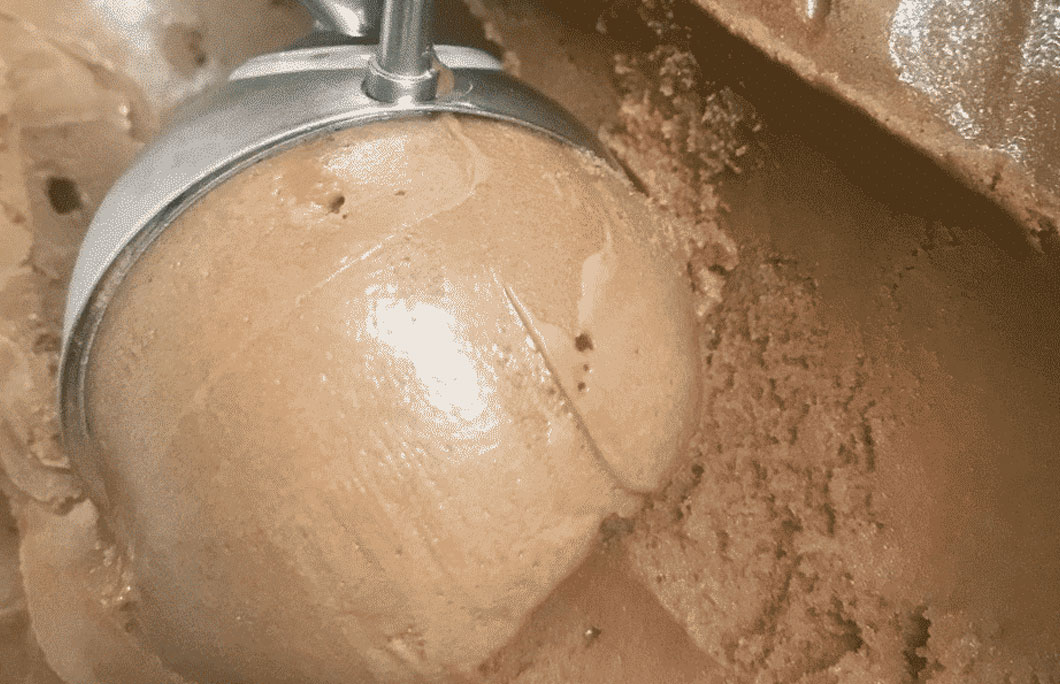 Shubert's Ice Cream & Candy first started making ice cream back in 1938 and have been going strong ever since. Incredibly, they still use the same original machines to this very day.
Locals know the ice cream as some of the best they have ever tasted and they have won numerous national awards. The real deal!
---
9th. Giapo – Auckland, New Zealand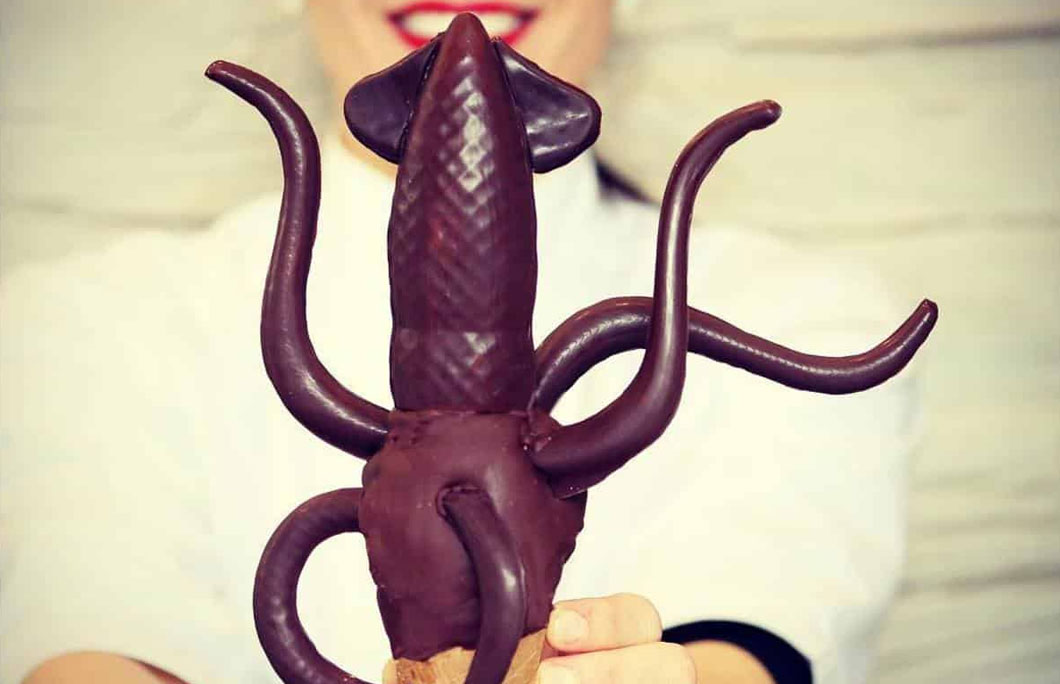 Auckland's wildest ice cream store is a must-have on any roundup of the best ice cream parlours in the world. They constantly push boundaries of what you think ice cream can be – from wearable ice cream 'lips' to Māori Fry Bread with chocolate ice cream.
The colossal squid is one of their most recognisable and popular ice cream art pieces.
---
8th. Emilia Cremeria – Parma, Italy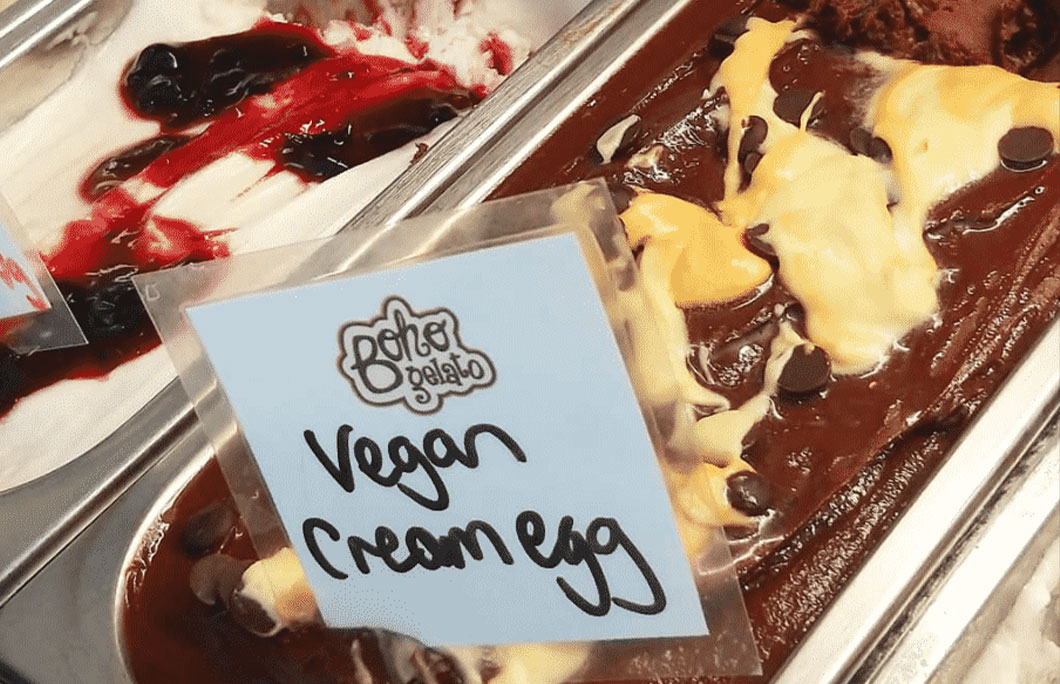 Emilia Cremeria is a beautiful ice cream store with super Instagrammable cones. They only use exceptional ingredients, such as high quality milk, fresh fruit and cane sugar.
The artisan ice cream is pure goodness, with semifreddo flavours in small glass jars as well as creamy scoops. The passion for making their ice cream comes across in every bite.
---
7th. Birds of Paradise Gelato Boutique – Singapore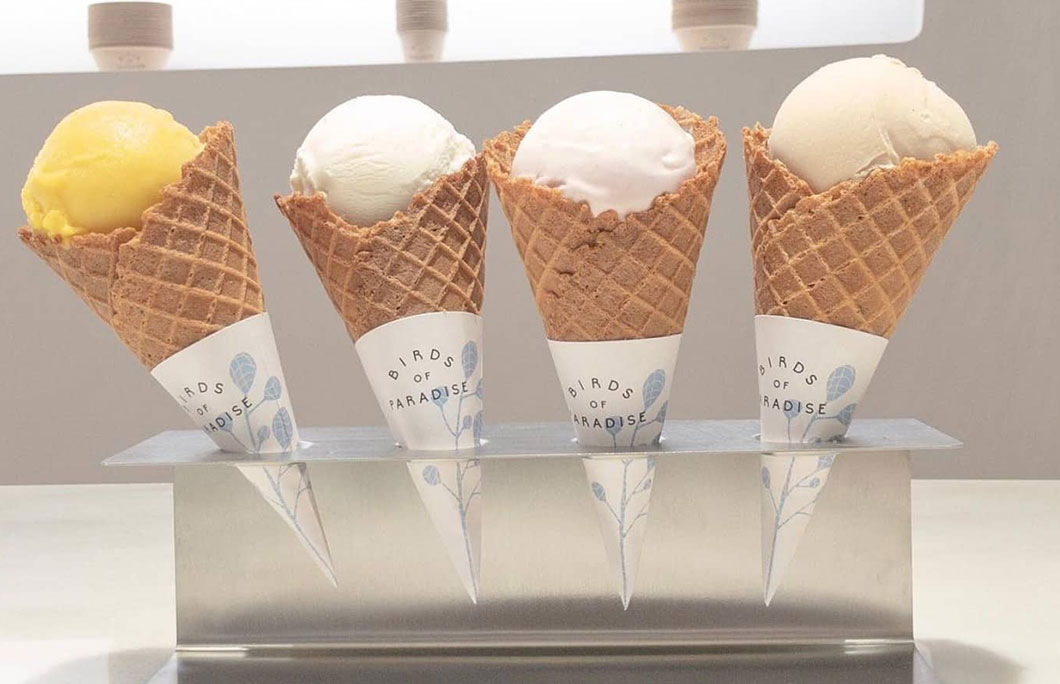 They serve up dozens of different flavours that are all unique to the store, so it's worth traversing the entire planet to try this place out.
Try the White Chrysanthemum and Sea-Salt Hojicha in their signature fragrant Thyme Cone. No matter what flavour you choose they are all silky smooth and made daily.
---
6th. Churn – Phoenix, Arizona, USA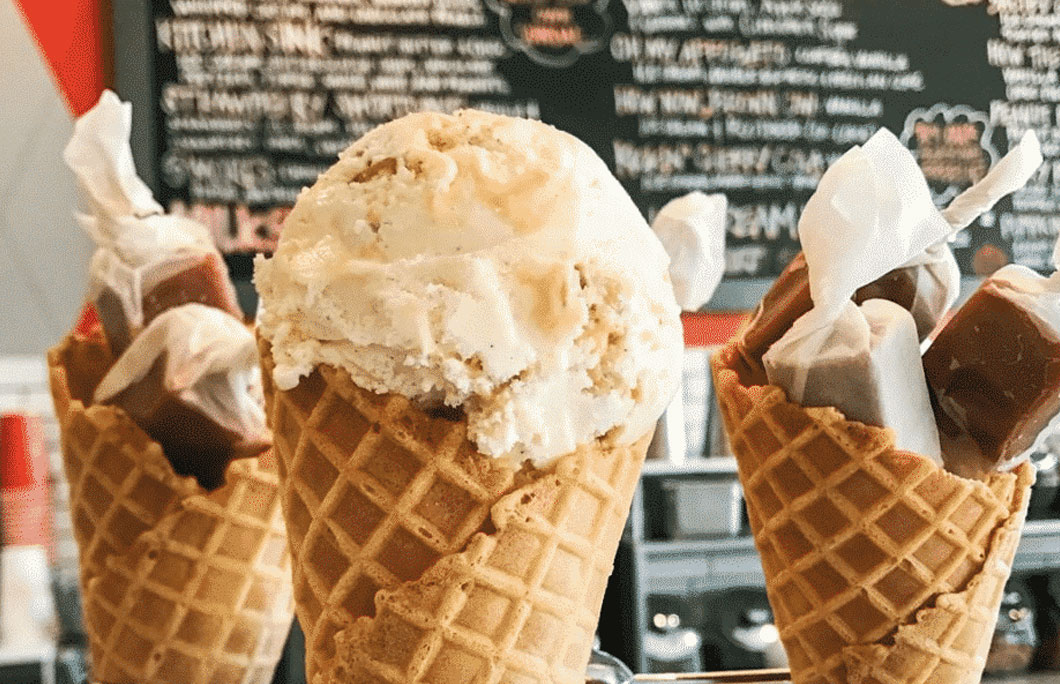 Churn insists on keeping the product as pure as possible. That means no additives and no chemicals and ice cream that is always churned fresh daily.
The end result is rich, creamy and melts in the mouth. They have some regular flavours that never leave the menu and a large extra selection that are on rotation. Never a dull moment here.
---
5th. Gelato Messina Circular Quay – Sydney, Australia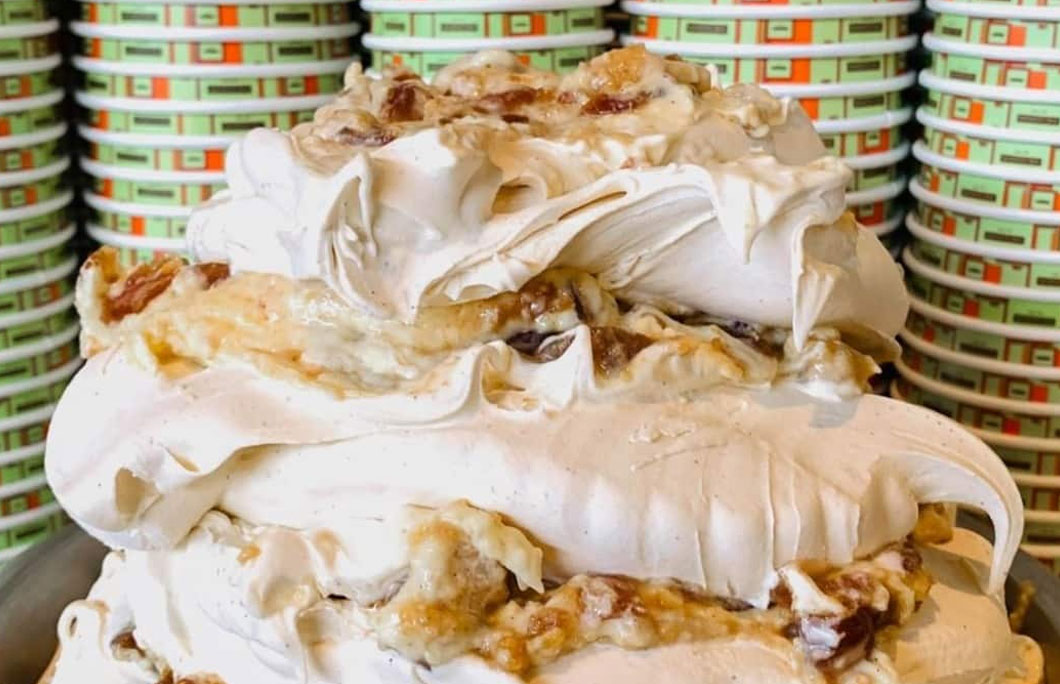 They are so passionate about their own ice cream that they produce their own Jersey cow's milk as well as Ecuadorian cacao. These are some serious ice cream professionals we are talking about.
Their flavours are unique and original and you'll find yourself really struggling for choice. Maybe have three scoops instead of two?
---
4th. FRYST – Stockholm, Sweden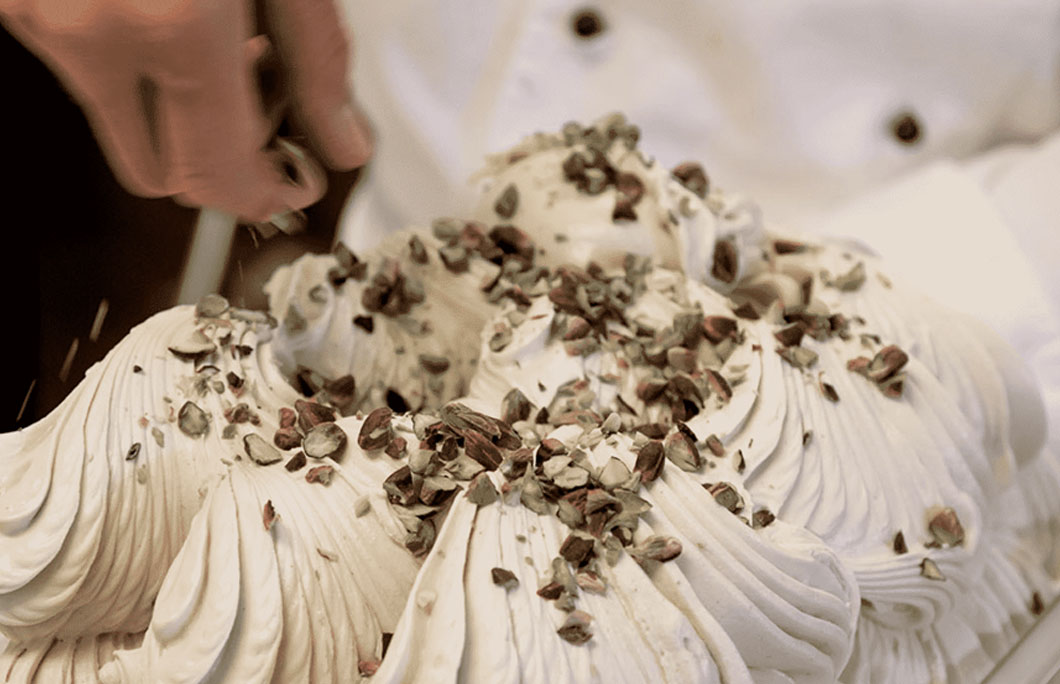 Their ice cream range follows the season's selection of fruits, berries and playful curiosity. Simply what's the best at that moment in time.
Add in the fact that they are absolute masters at what they do in terms of the process and you end up with one of the very best ice creams in Europe. Has to be tasted to see how good it actually is.
---
3rd. Bang Bang Ice Cream & Bakery – Toronto, Canada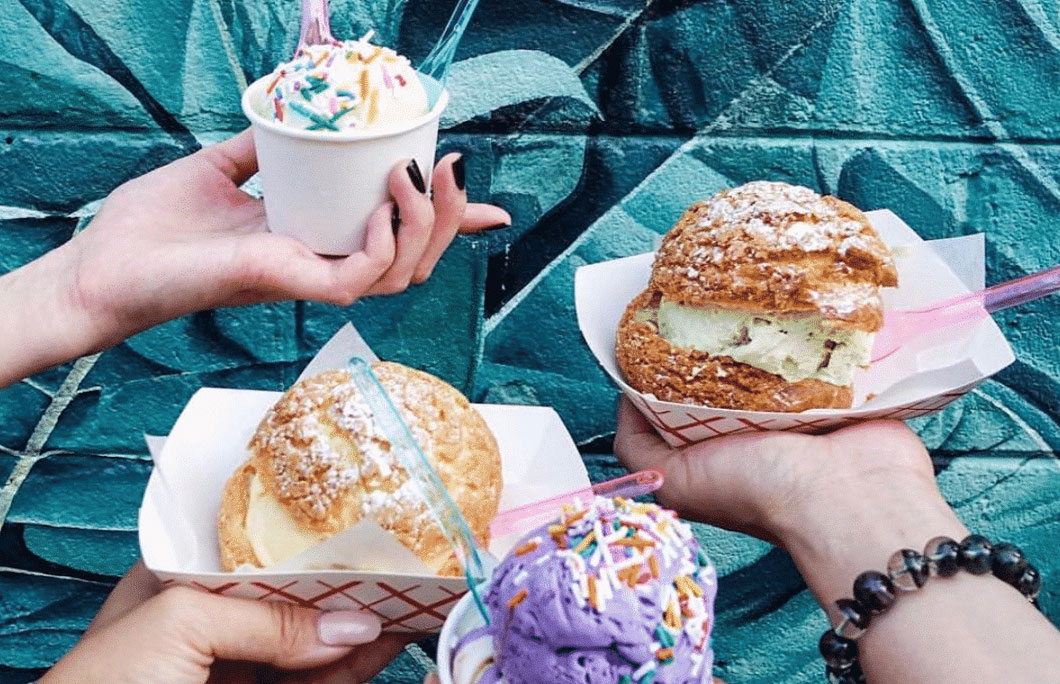 Bang Bang Ice Cream brings the creativity to serving ice cream in Toronto.
It helps that they are also bakery because they make the most delicious ice cream sandwiches. Get their 'Puff', a pastry with ice cream in the middle and topped with a brown sugar craquelin.
---
2nd. Licc – York, United Kingdom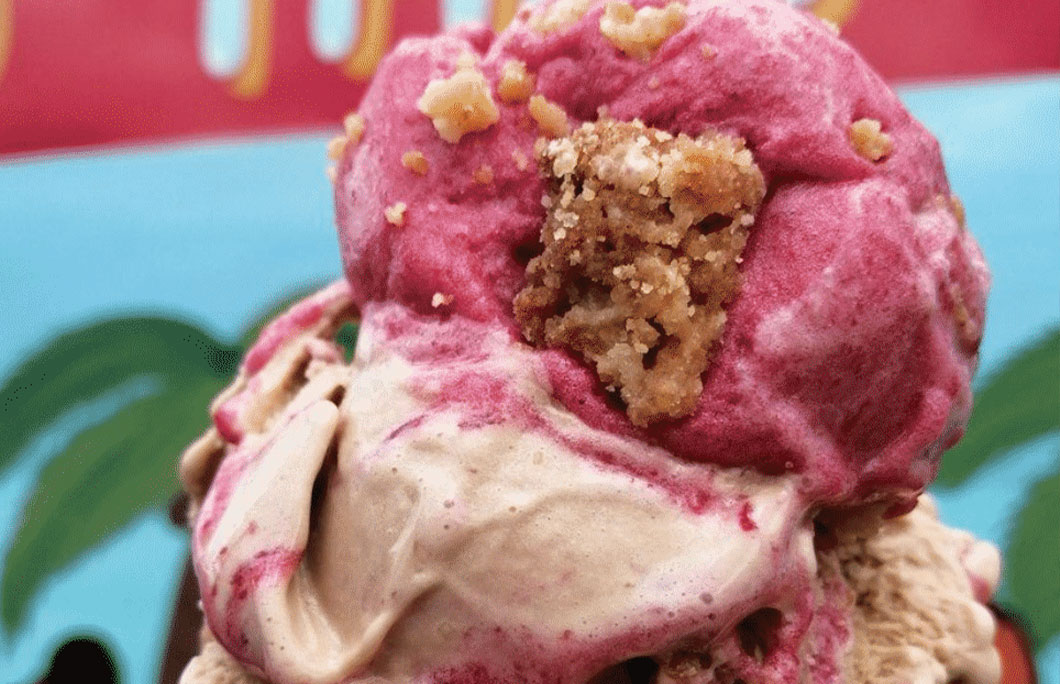 Licc has a range of 150 flavours (and are coming up with new ones all the time) of ice cream that will you have salivating as soon as you see them. The 24 flavour display freezer is permanently stocked with an interesting product range – the whole fruit spectrum, classic nut varieties, rich chocolates and the ever popular bubble gum and jelly bean flavours.
The shop itself is cute and cosy and the perfect place to sit down with your ice cream and coffee and take a breather.
---
1st. Unframed Ice Cream – Cape Town, South Africa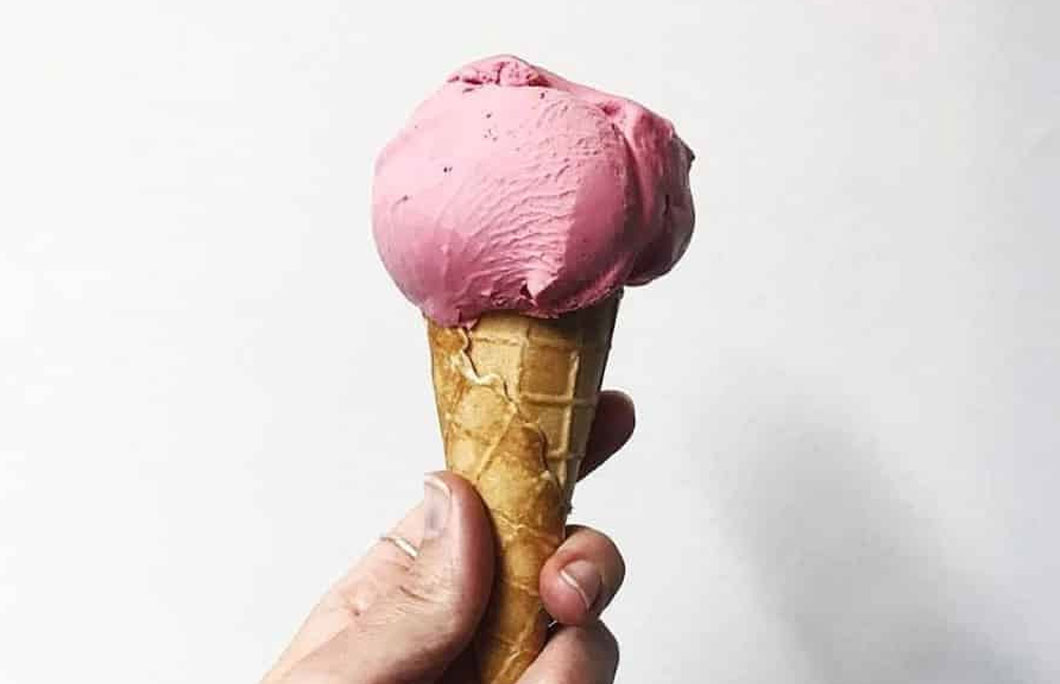 Unframed is an artisanal ice cream maker, which means they make healthy ice cream from scratch, in small batches, from real and sustainable food. There's always vegan flavours available and the "Blue Coconut" made with Blue Spirulina is famous for good reason.
Their ice creams are extraordinary, made with passion and truly unique in their flavour and just how rich they taste. When it comes to the best ice cream parlours in the world, it truly doesn't get much better than this.
---