The 50 Friendliest Cities In The World
The word 'friendly' might not instantly come to mind when you think of some of the busiest cities in the world, but with all those people comes a lot of good. We looked to our audience to find out "where you would find the friendliest city in the world?"
From how easy the city is to navigate or strangers helping you find your way when that pesky roaming data doesn't work to making new best friends in a local bar, these are the cities across the globe where you'll be made to feel the most welcome.
Asian cities rated highly overall, with several US and Canada cities also making it into the Top 10. As for the most friendly city? You'll just have to read on…
The friendliest cities in the world 2019
50th. Rome, Italy
Italy makes it onto the Top 50 list thanks to Rome, but it's still counted as the world's least friendly city. The city is a tourist hotspot however, so you can understand if locals aren't always thrilled when asked for directions the hundredth time that day.
---
49th. Casablanca, Morocco
With a thriving market square that's home to the city's Medina, it's easy to get lost here, but residents will show you around (just don't expect that guide to be for free). Casablanca has a great atmosphere, but be aware of pickpockets.
---
48th. Berlin, Germany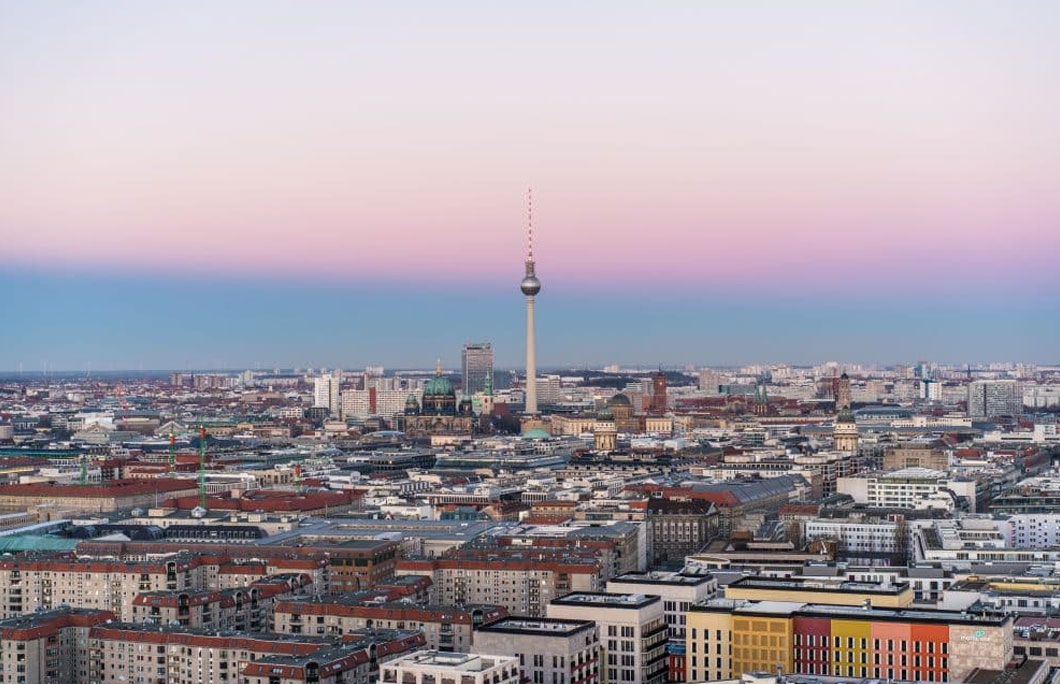 While the city might have a reputation as being too cool for school, Berliners are actually welcoming and the city is very accessible for first time visitors. We're guessing the low scores came from people rejected from Berghain…
---
47th. New York City, New York, USA
Once you don't dawdle on the sidewalk or hold up traffic taking Instagram shots, you'll be made to feel right at home in NYC. Locals might seem a bit gruff at first, but it's a melting pot of many cultures and the neighbourhoods in each borough have a community feel.
---
46th. Ho Chi Minh City, Vietnam
Ho Chi Minh City can be overwhelming to navigate – it's busy – but it's a city full of welcoming people. Its developing tourism industry means that locals are eager to practise their English and will chat away to visitors.
---
45th. Kiev, Ukraine
You might not think of Kiev as being one of the friendliest cities in the world, but it's up there. People might not instantly become your best buddy here, but the younger generation are especially warm to strangers.
---
44th. Colombo, Sri Lanka
While a lot of people can pass Colombo by on their way to see other parts of Sri Lanka, this city is a commercial hub with a vibrant food scene. From Tuk Tuk drivers to locals hanging out in a bar, everyone here will make you feel at home.
---
43rd. Honolulu, Hawaii
Honolulu is a fantastic place to visit, live, work and play. The laidback island vibe is made even better by the warm and friendly people you will meet here. Locals are keen to share their traditions with newbies, so expect to learn all about lei making and ukuleles.
---
42nd. Madrid, Spain
The only Spanish to make it onto this list, Madrid is easier to navigate than other cities in Spain and is super LGBTQ+ friendly. Its party atmosphere with tapas evenings and wine bars means that it's easy to make friends here.
---
41st. Sydney, Australia
Sydney might not have a reputation for being friendly on a global scale, but our readers ranked it highly in terms of helpfulness from strangers. Look lost? Chances are a good-natured Aussie will help you out.
---
40th. London, England
Don't make eye contact with anyone on the tube here, say 'sorry' a hundred times and you'll fit right in. London can seem stand-offish on first impressions, say our readers, but locals are also very polite.
---
39th. Geneva, Switzerland
Geneva's multicultural vibe makes it a brilliant city to either visit or live in as a foreigner, as you'll be welcomed with open arms. Its excellent transport system and multi-language ethos means you'll be able to navigate the city with ease as you meet friendly residents.
---
38th. Guangzhou, China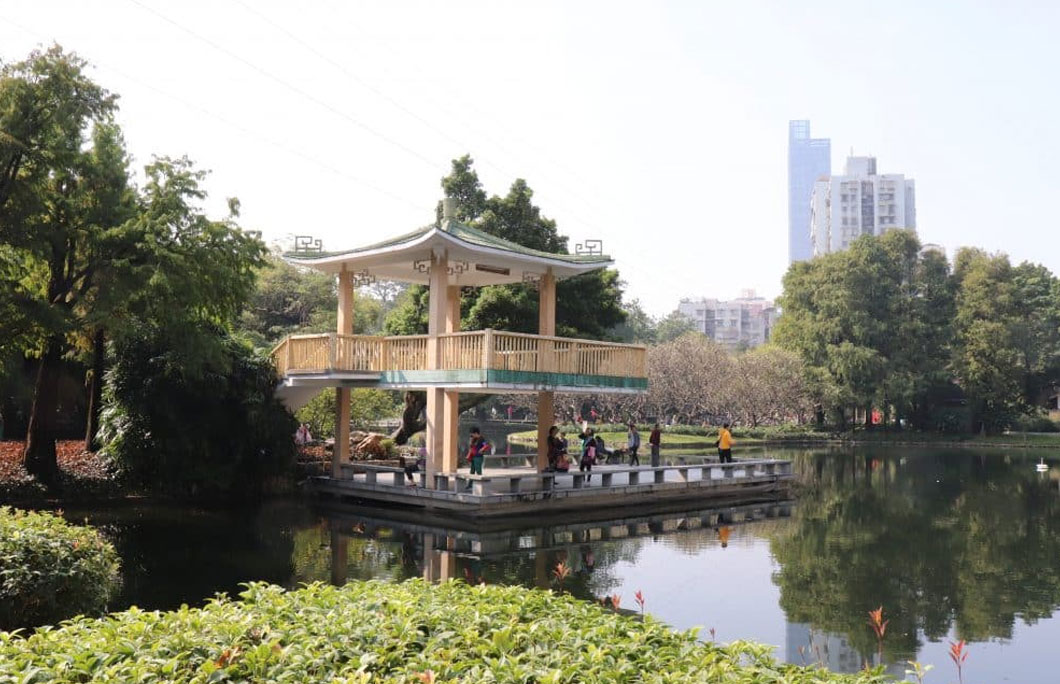 The southern Chinese city of Guangzhou is a surprise contender on this year's list, beating out all other Chinese cities when it comes to friendliness. Despite a potential language barrier, locals here will make sure you have a positive experience of the city.
---
37th. Puerto Vallarta, Mexico
Puerto Vallarta is a city that has plenty of things to do and see, yet still feels like a cosy small town. Residents here are genuinely warm and friendly, with a great hospitality scene. It's no wonder it's been voted one of the friendliest cities in the world.
---
36th. Moscow, Russia
Moscow can be daunting for the inexperienced traveller, but brave it out and you will see that while some locals are famously unhelpful, others go out of their way to assist. You'll be knocking back vodka and caviar with your new friends in no time.
---
35th. Jaipur, India
The only Indian city to be featured, Jaipur is a student-friendly city with a young and vibrant population. It's popular on the tourist trail, so the tourism industry here is strong, with residents making the country proud with their attitude towards visitors.
---
34th. Montreal, Canada
Officially the second friendliest city in Canada (scroll down for the first!), Montreal is a charming place. Visitors will be welcomed in both English and French, and locals are always on hand to recommend a hidden gem to eat or drink.
---
33rd. Charleston, South Carolina, USA
Charleston's residents are famously welcoming, making it such a friendly place to spend some time in. The Southern states are well known for their hospitality and kindness and Charleston has both in spades.
---
32nd. Manchester, England
The crown of the friendliest city in England for 2019 goes to Manchester, thanks to its exuberant vibe and a multicultural mix of residents. It's an easy city to find your way around, with plenty of bars and social spots where you will find yourself chatting to locals.
---
31st. Budapest, Hungary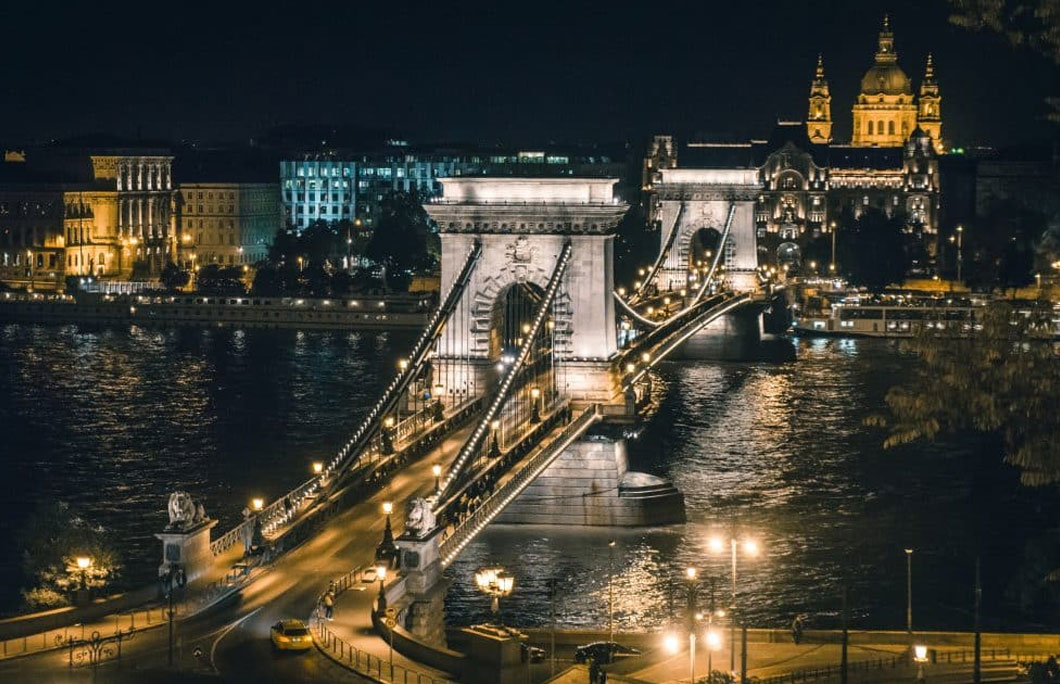 A beautiful city full of history and charm, the people in Budapest are also what makes it stand out as one of the must-visit cities in Europe. Locals have a great sense of humour and you'll be greeted warmly wherever you go.
---
30th. Amsterdam, Netherlands
While it's well known that Amsterdam is one of the world's top bike-friendly cities, it's also one of the overall friendliest cities in the world. Dutch people are genuinely helpful and will give you directions, tips for local places to eat and more. Just stay out of the cycle lanes!
---
29th. Lisbon, Portugal
With Portugal as a country consistently voted among the world's friendliest places to visit, it makes sense that Lisbon is also friendly. The Portuguese are incredibly warm and the hospitality here is unbeatable. You'll ask for directions and end up being personally shown there.
---
28th. Tokyo, Japan
With the 2020 Olympics in Tokyo looming, it's fitting news that the city has an excellent reputation when it comes to making visitors feel welcome. The city can be a culture shock at first (there's 36 million people living in Greater Tokyo!), but locals will point you on your way and are super chatty and warm.
---
27th. Bogota, Colombia
Bogota is a busy and hectic city but it has real heart – residents will call out to you on the street for chats and kids are fussed over. Despite an old reputation, it's now a safe and traveller-friendly city. Bogota is also one of South America's most LGBTQ+ friendly cities.
---
26th. Lilongwe, Malawi
Malawi's capital city is an amazingly friendly city where locals will help you get your bearings, and even invite you to share a bite to eat or drink. It's small, with a population of just under one million, so it's a good size to explore.
---
25th. Stockholm, Sweden
Scandinavian in general are friendly cities to visit, and Stockholm is no different. Strangers treat other strangers with warmth and respect here, so visiting as a tourist is a great experience. Expect to make new friends in every bar you go to.
---
24th. Singapore, Singapore
Right from the moment travellers arrive at Changi Airport, Singapore exudes a welcoming atmosphere that continues everywhere in the city itself. It's modern and is a hugely safe city for travellers. Plus, with English the official language and friendly locals, it's simple to make connections with people here.
---
23rd. Mexico City, Mexico
Forget about Mexico City's reputation for being unsafe – while some neighbourhoods are probably best avoided at dark, locals will look out for you and advise on where to go. It's a great place for families too, with lots of kid-centric activities.
---
22nd. Copenhagen, Denmark
You'll feel right at home as soon as you land in Copenhagen, with helpful and open locals who are proud of their city and more than happy to recommend their favourite spots. It's a compact city with great transport, making it extremely visitor-friendly.
---
21st. Nairobi, Kenya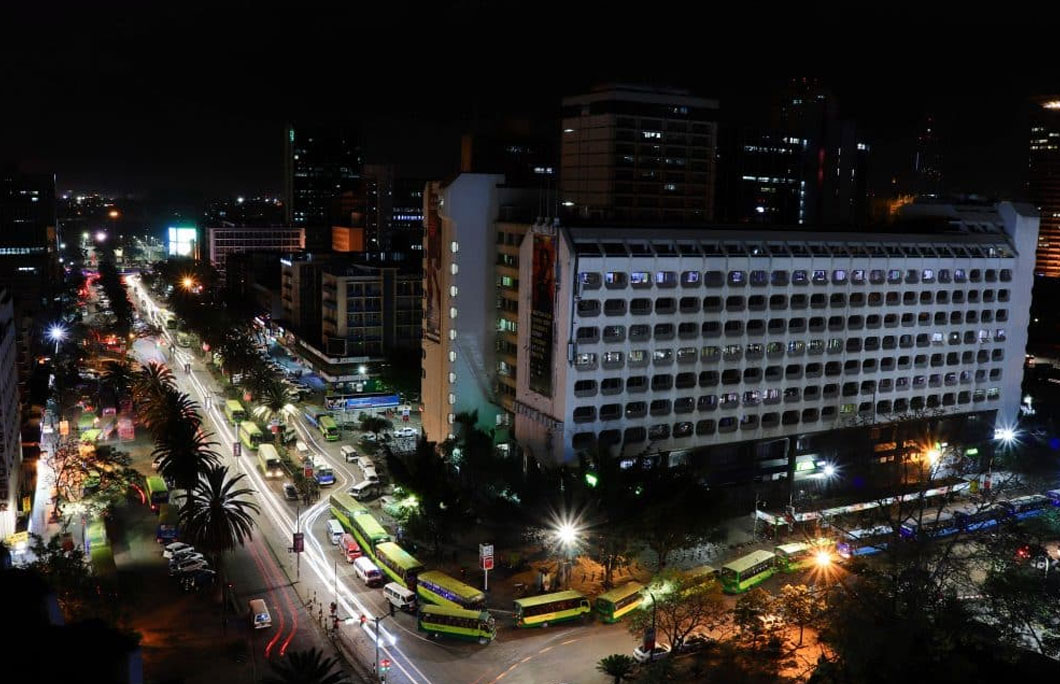 One of the best cities to live in for expats, Nairobi has a cosmopolitan vibe with a large community of locals and expat residents who make the city welcoming for all. Kenyans are generally some of the friendliest people in the world, with our readers certainly agreeing.
---
20th. Siem Reap, Cambodia
Cambodia is largely undeveloped and new to tourism, but despite its recent tumultuous past, locals go above and beyond to make you feel welcome here. People here greet you with smiles and warmth everywhere, from market stalls on the street to upscale hotels.
---
19th. Houston, Texas, USA
Houston's enthusiastic locals and greetings of 'Howdy!' everywhere you go have surely helped it secure its place among the world's friendliest cities. Its large city feel is boosted with small town vibes from locals, who will welcome you with open arms.
---
18th. Muscat, Oman
Oman's up-and-coming cosmopolitan city has a hugely positive attitude towards foreigners, making it an ideal place to visit. It's not the best for getting around (transport leaves a lot to be desired) but it doesn't matter – lovely locals will show you the way.
---
17th. Cork, Ireland
Ireland may be a small country, but its reputation of friendly locals is known worldwide, so it makes sense that not one but two Irish cities were voted onto this year's list. Cork is a charming and compact riverside city, where the chances of a stranger saying hi to you on the street are likely.
---
16th. Adelaide, Australia
The friendliest city in Australia awards goes to Adelaide, where both city centre and 'burbs residents are friendly to just about everyone. The city has excellent walkability, so you can just wander around at your own leisure. Expect to bond with welcoming locals over a drink or two.
---
15th. Athens, Greece
Athens has a longstanding reputation for warm hospitality and a genuine openness towards strangers. Nothing is too much here – whether it's a local personally walking you to your hotel or sharing their secret spot for a sundowner.
---
14th. Cape Town, South Africa
Cape Town's locals are full of life and warmth and instantly welcome visitors to the city. It's a safe city for travellers (once you explore with some common sense!) with a diverse mix of locals and an exciting energy. Our readers scored it highly on first impressions, putting it firmly as one of the friendliest cities in the world.
---
13th. Abu Dhabi, UAE
United Arab Emirates is a glittering destination with cosmopolitan cities such as Dubai, but Abu Dhabi scoops top spot for friendliness. With a large expat community and a keen focus on tourism, visitors are really looked after here hospitality-wise.
---
12th. Santa Domingo, Dominican Republic
One of the Caribbean's most vibrant destinations, locals fondly call Santa Domingo "La Capital". It's a lively place for tourists where local guides will tell you about their favourite places for coffee as you stroll along the city streets. You'll see people helping each other out everywhere you glance, with a strong community feel.
---
11th. Chiang Mai, Thailand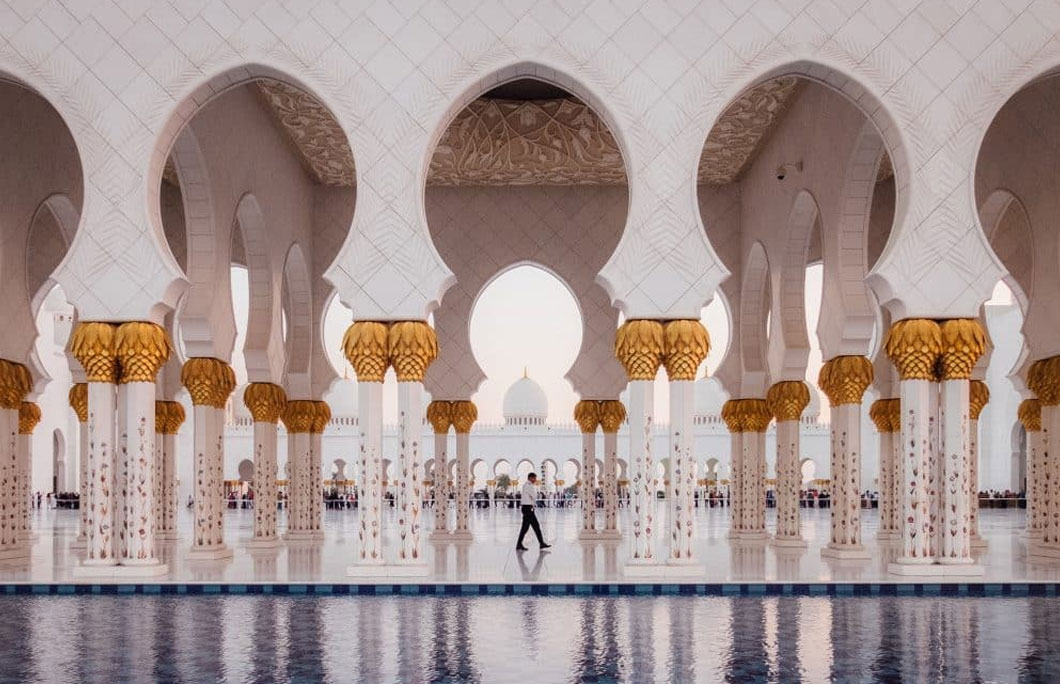 Thailand isn't called the 'land of smiles' for no reason. The entire country is home to extraordinarily friendly people who will fill you with good vibes, but Chiang Mai has been voted the top spot. The northern town is quiet and rural, with charming locals and other friendly travellers.
---
10th. Glasgow, Scotland
Consistently voted one of the friendliest cities in the world, Glasgow makes Scotland proud with its attitude towards strangers and tourists. Its warm and welcoming community add a real buzz to the city, making it a popular city break destination.
---
9th. São Paulo, Brazil
Brazil's cultural centre has an infectious party spirit, with locals who will show you around in style. Its progressive atmosphere makes it an enjoyable city to visit, with some of the friendliest people in the world to boot.
---
8th. Nashville, Tennessee, USA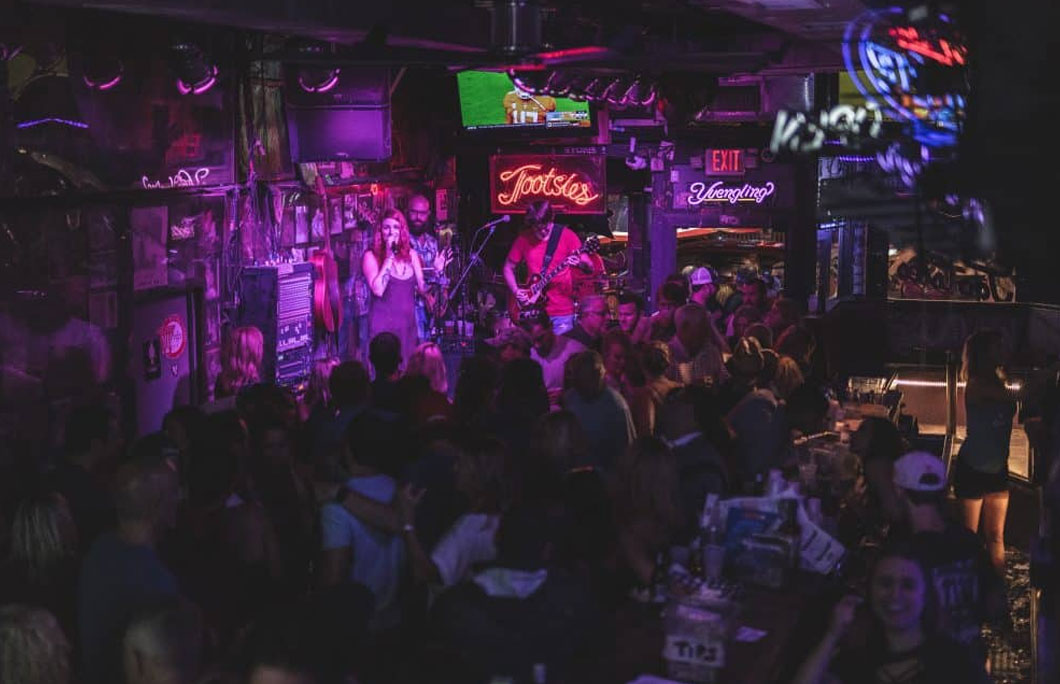 That classic Southern charm is in full swing in Nashville, where locals have a buzzing attitude and an eagerness to show off their city to out-of-towners. Add in the lively music scene and it's clear why it's been voted America's friendliest city for 2019.
---
7th. Christchurch, New Zealand
Christchurch is a testament to New Zealand, with locals who have a resilient and positive attitude and friendly Kiwi charm. Their openheartedness towards strangers makes the city such a beautiful place to visit. You'll be instantly welcomed with a smile and be a lifetime fan of NZ.
---
6th. Dublin, Ireland
For such a small city, Dublin packs a serious punch when it comes to friendliness. People here are good-natured, with a good sense of humour. Whether you're lost or just looking for a chat in a pub, Dubliners will be on hand to help out. Locals even thank the bus driver – the perfect example of classic Irish warmth!
---
5th. Hamburg, Germany
Residents of Hamburg are open and accepting of strangers, so Hamburg is an ideal city for tourists. It's family-friendly and safe, with heaps of culture and makes visitors soon feel like locals. Although not as popular as other German cities, it has its own special charm.
---
4th. Taipei, Taiwan
Modern and beautiful, Taipei is an emerging tourist destination with locals who are embracing expats and visitors. Residents are extremely friendly to just about everyone. It's also known as one of Asia's most LGBTQ+ friendly cities, so everyone will be made to feel welcome here.
---
3rd. Bruges, Belgium
One of the friendliest cities in the world is Bruges, a fairytale place in Belgium. The charming atmosphere is hard to match, with a village feel and locals who go the extra mile to welcome tourists. From walking guides to the waiter who serves your hot chocolate and waffles, the people here make Bruges stand out.
---
2nd. Kuala Lumpur, Malaysia
Malaysians are naturally friendly and nice to strangers, and Kuala Lumpur is the best example of this. The easy-going temperament of locals and their friendliness towards visitors means that it's easy to make friends here. KL is a top spot for both tourists and expats.
---
1st. Vancouver, Canada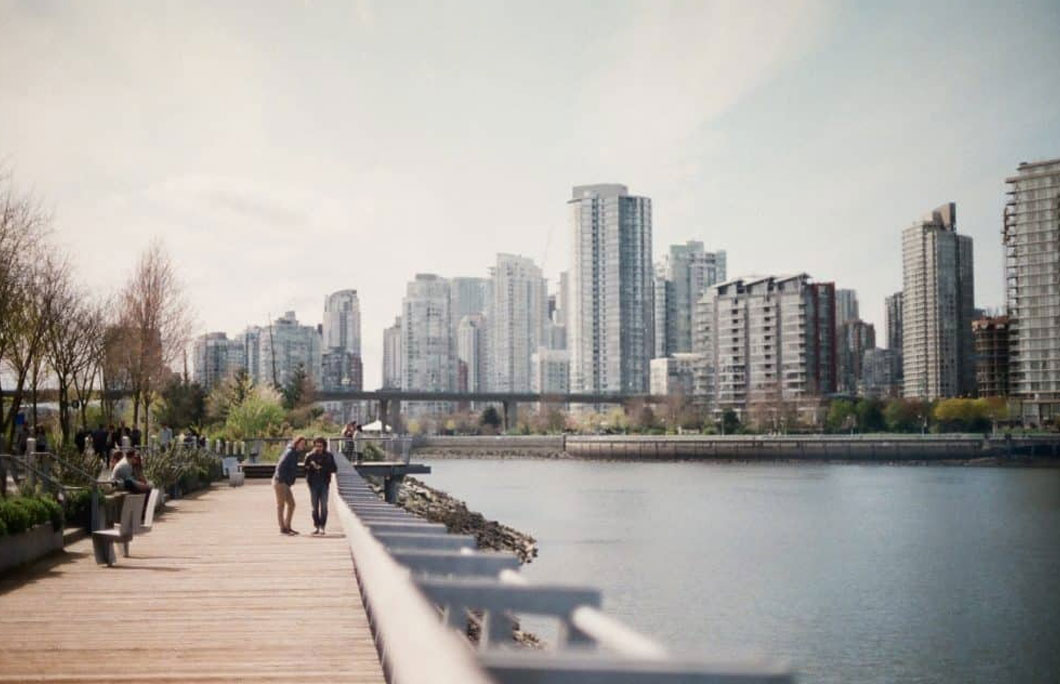 And the winner out of all the friendliest cities in the world? Vancouver takes top spot, thanks to its extraordinarily friendly residents. The city has an amazing multicultural community who band together to make visitors feel welcome and safe at all times. Locals are quick to offer assistance to tourists and the community vibe makes socialising in Vancouver simple.
---